This is part of a continuing series of my impressions and experiences staying at various hotels and resorts while traveling to attend concerts worldwide. This stay was during my recent trip to Las Vegas in October 2013. This review is for The Palms Casino Hotel in Las Vegas, Nevada.
Property: The Palms Casino Hotel
Location: Las Vegas, Nevada
Address: 4321 West Flamingo Road, Las Vegas, Nevada 89103
Phone: (702) 942-7777
Website: www.palms.com
Room Type/Class: Bungalow (Room 3203 "Bungalow Three")
Date: October 5 – October 7, 2013
TripAdvisor Page/Reviews: LINK
Booking Source: Expedia
Overall Rating: 5/5 [Note: Score is totally subjective based on price, location, and comparison to "like" properties within same area and price range]
I choose this hotel because I was in Las Vegas to review a Depeche Mode concert, and they were playing the venue at the Palms Casino Hotel – their Pearl Concert Theater (which is one of my favorite concert venues in Las Vegas).
Though I had been to The Palms several times in the past for concerts, this was my first stay at their hotel.
I was in the midst of a heavy travel schedule that week with my arrival, and my flight out of Houston was delayed, so I did not arrive to check-in until about 2:30 am.
Even with the very late arrival, they were super nice at the front desk and booked me in a bungalow, without asking for any kind of upgrade.  I did not know what that meant, but was actually escorted by security passed the pool area to one of the three bungalows at the back.
I stay at a lot of hotels and resorts all over the world, but even I was very impressed with this room.  Having shot photography at the Grand Prix of Houston all day in the heat with a ton of camera gear, then flying into Vegas, I was pretty exhausted, and upon entering the room and looking around, I had to wonder if I was dreaming.  Not an ordinary room…
The bottom floor has a big open area with a bar, refrigerator, dishes and silverware, many flatscreen TVs, couches, and a lanai with its own spa outside, with a fireplace that faces inside and outside.  Definitely designed for entertaining.
There are stairs leading up to the second floor, but an elevator as well…  upstairs features the large bedroom, a huge bathroom with a jetted tub and stand up shower stall, and dual sinks.  There is also a balcony outside, overlooking the public pool area.
It was a very, very nice room.  It was also very nice, private, and quiet.
The hotel, of course, offers a lot of Las Vegas-style amenities.  I had opportunities to try food at several of the eating establishments, which was all great.
While it is off the Strip, in many ways that can be a plus for getting around, if you have a rental car or take advantage of shuttles (sometimes it is easier to get to other places on the Strip by circumventing, and limiting your time driving on the Strip itself).
I really, really enjoyed my stay at The Palms (much more than I expected) and would definitely return, especially if they are hosting a concert there, which makes it a no brainer.  Highest recommendations.
Below are some photos I took during my stay: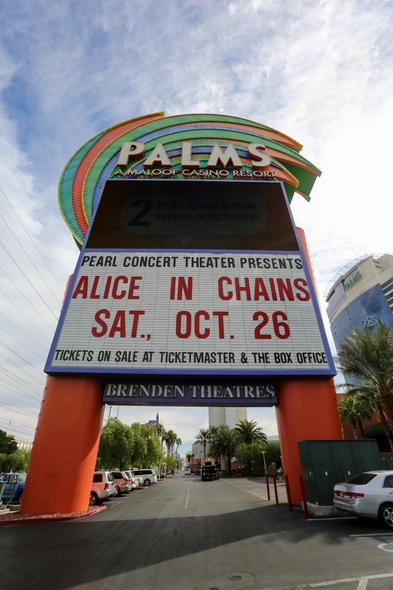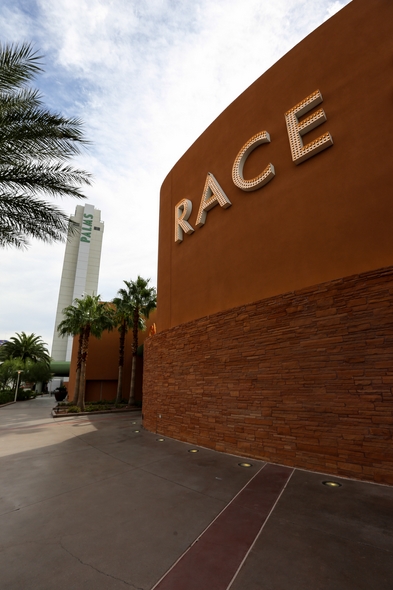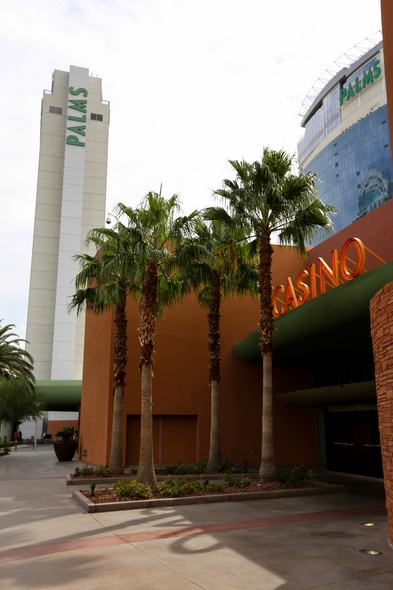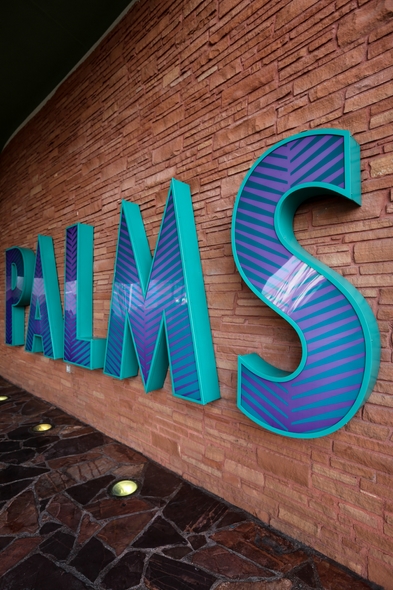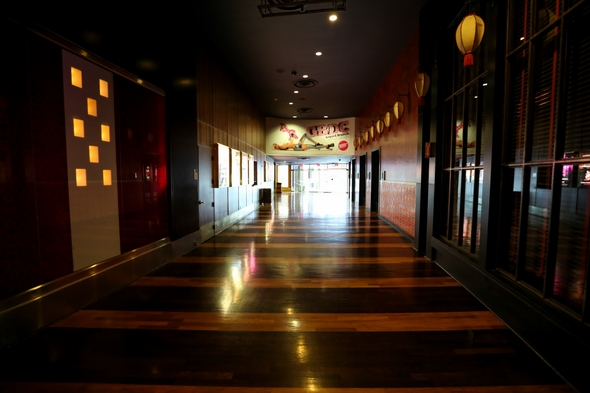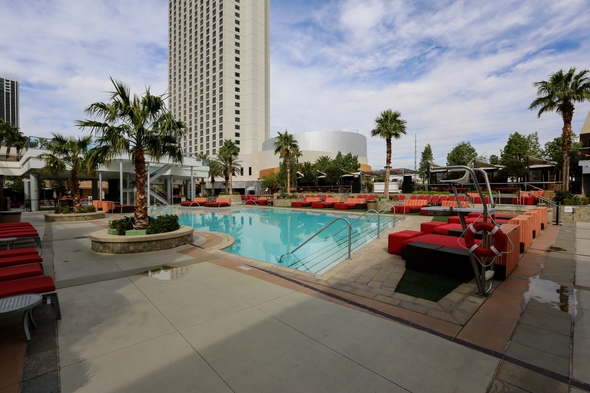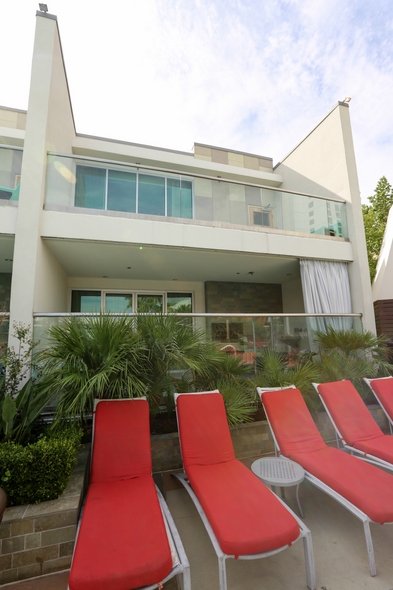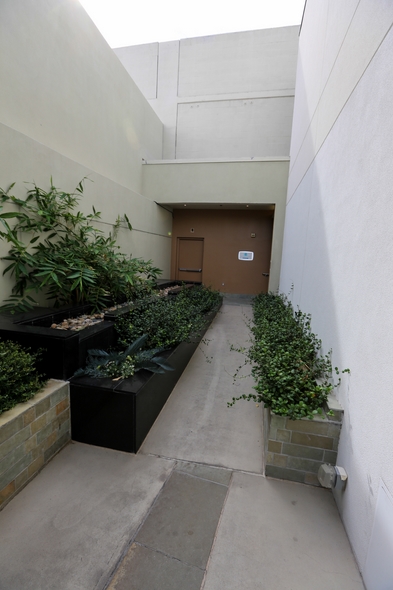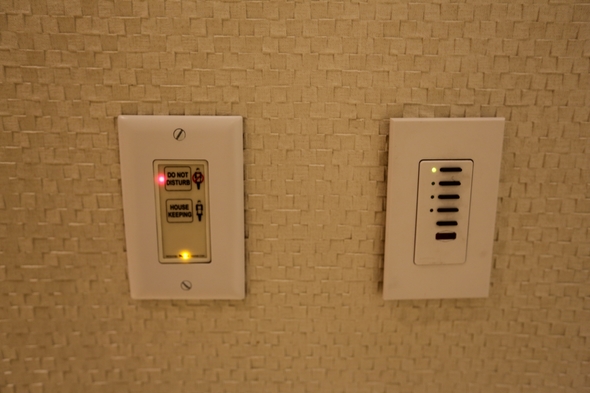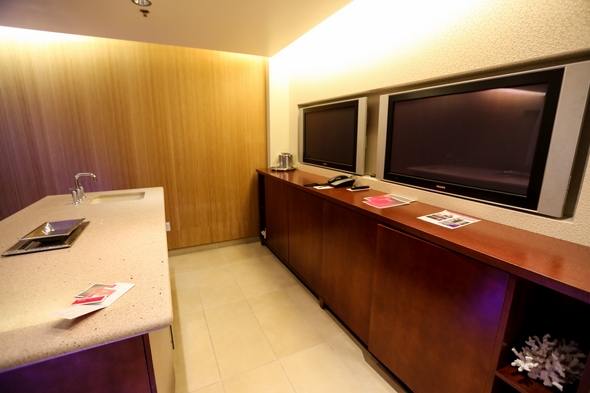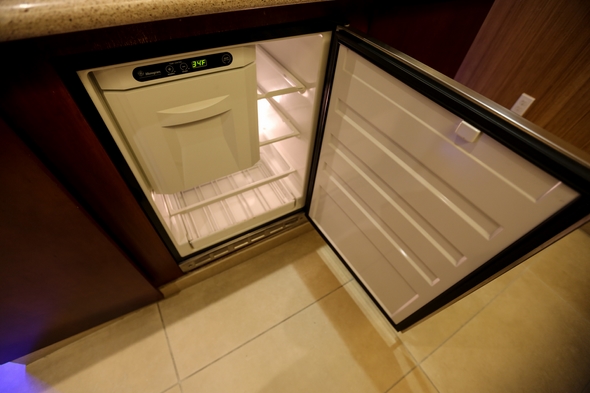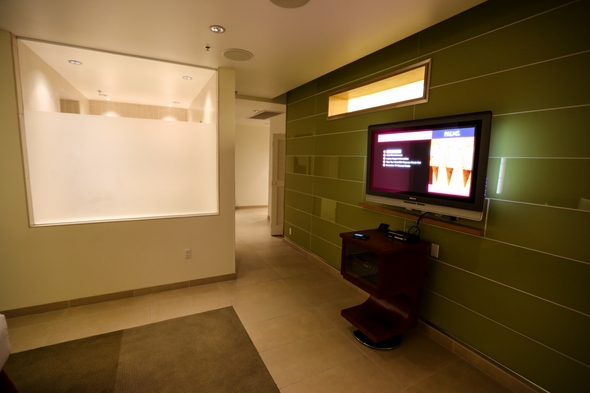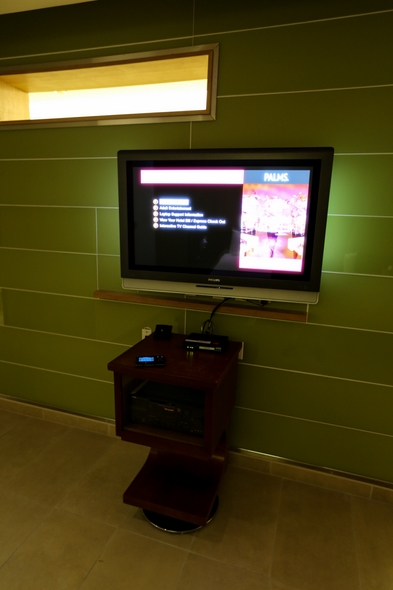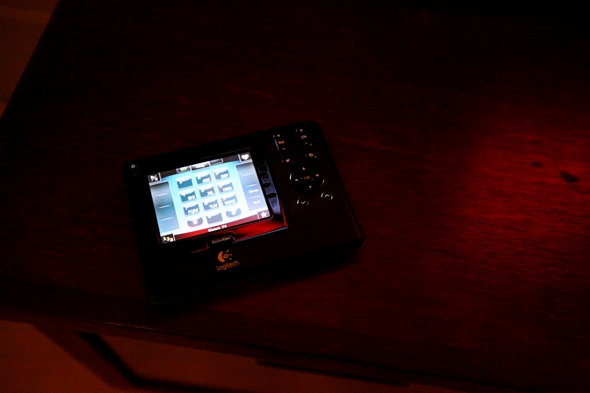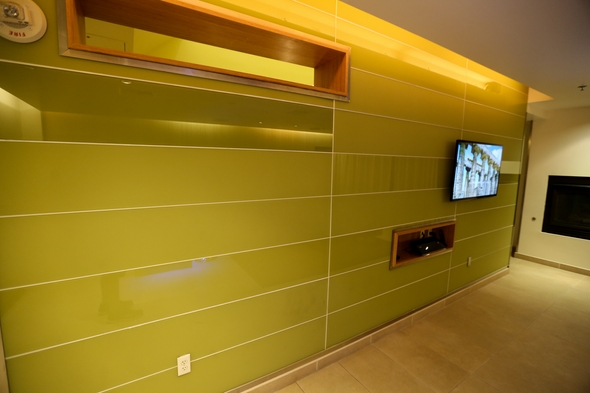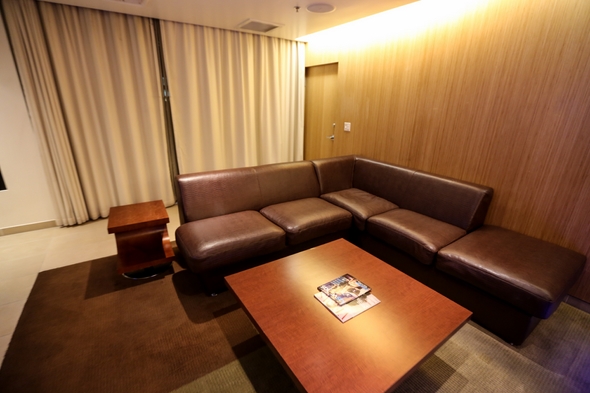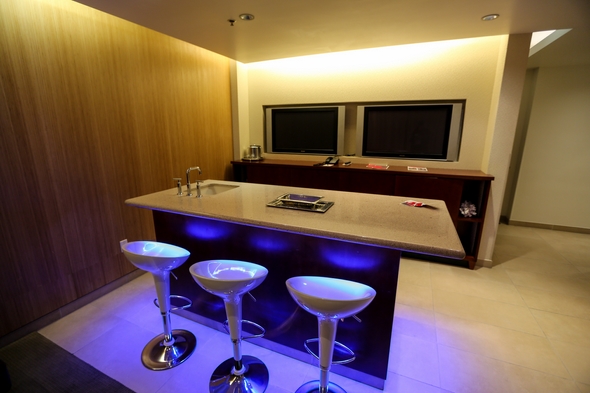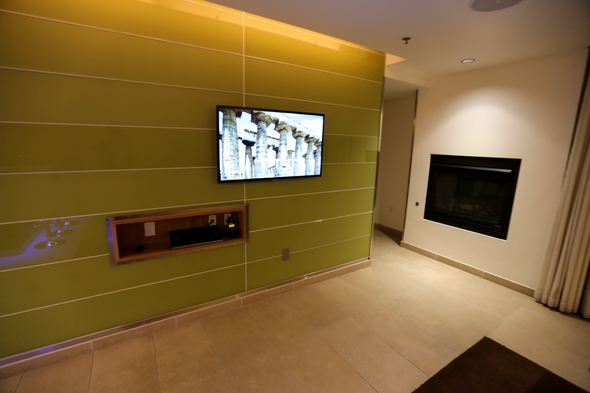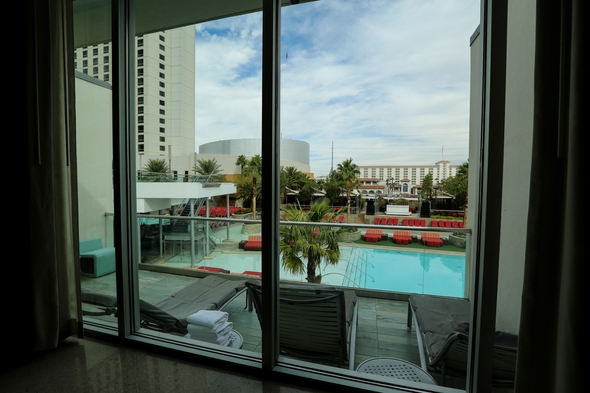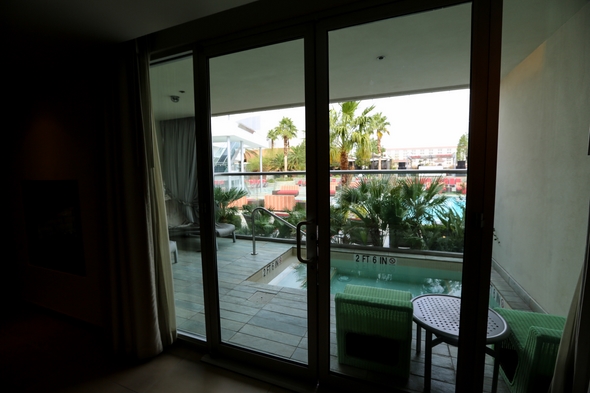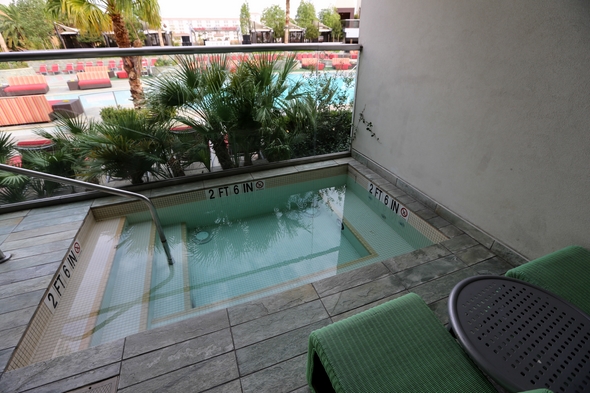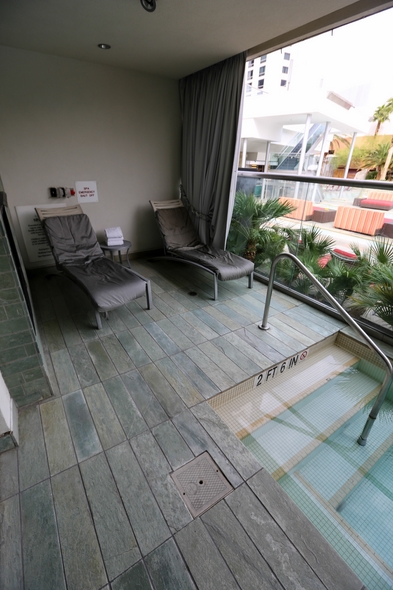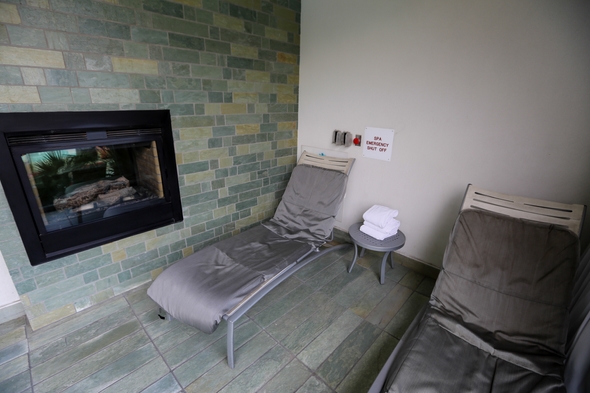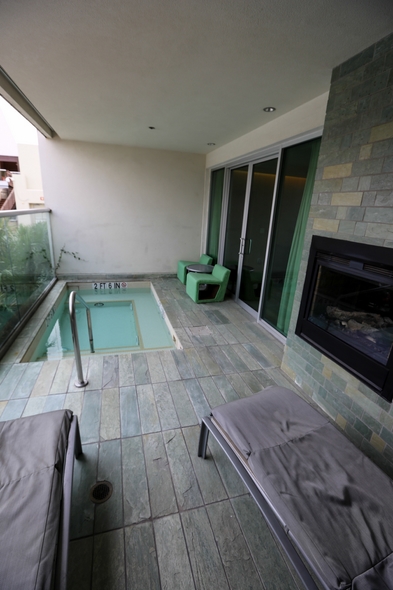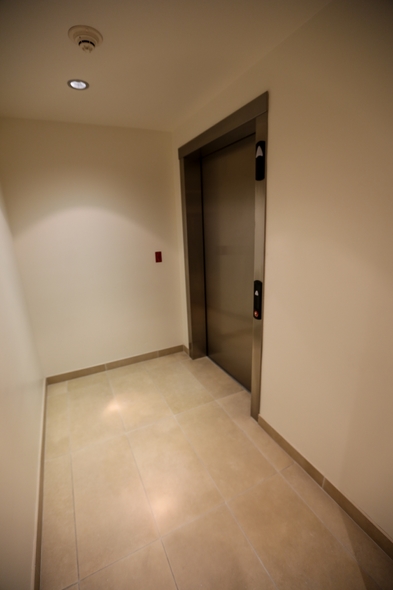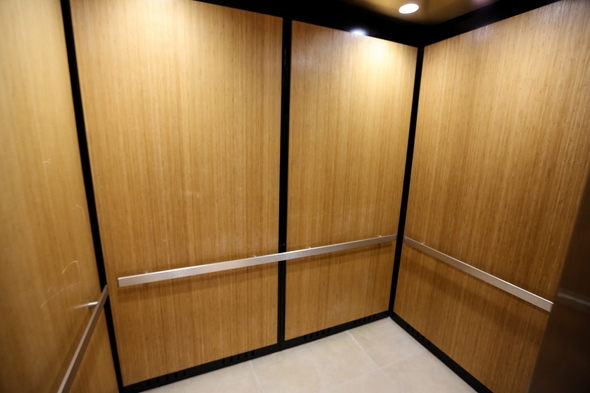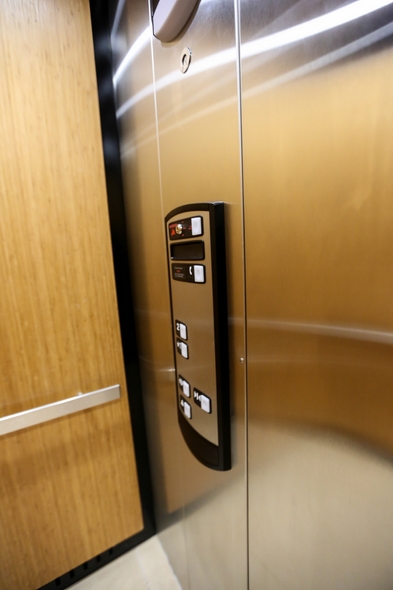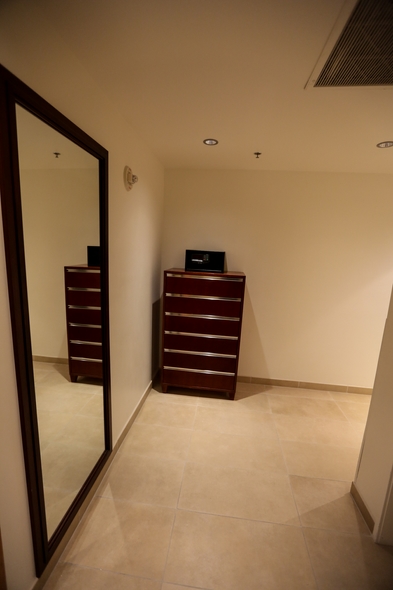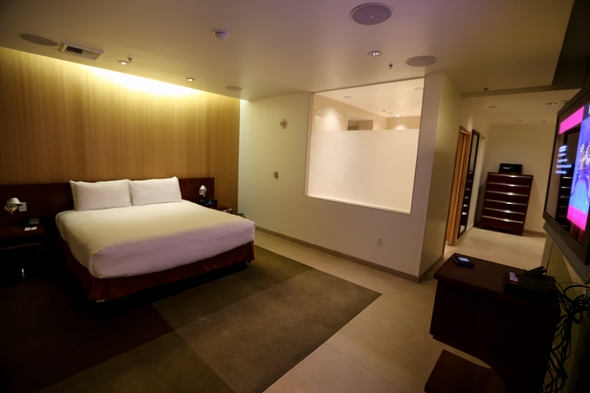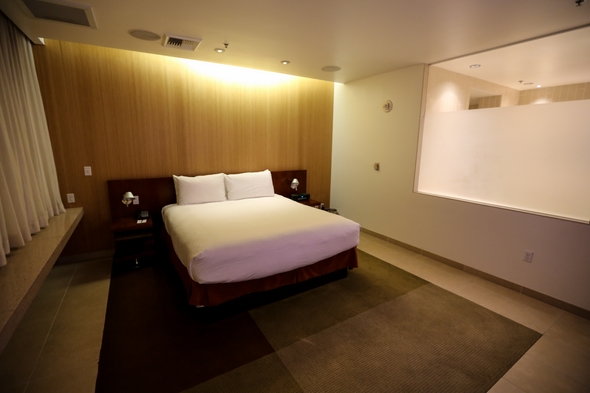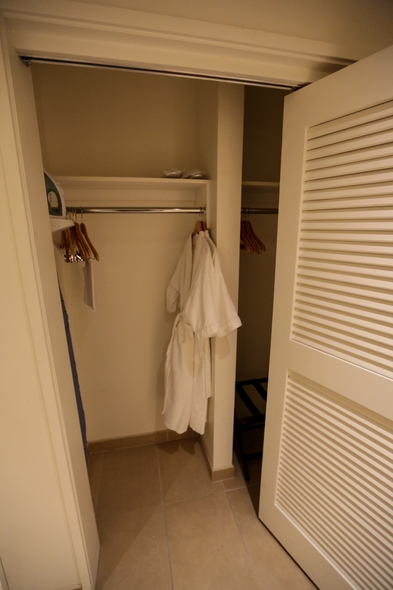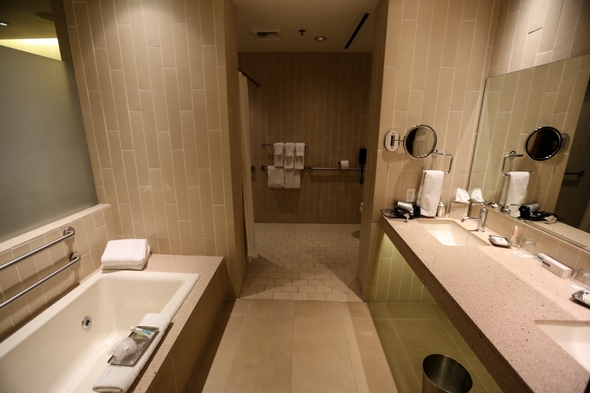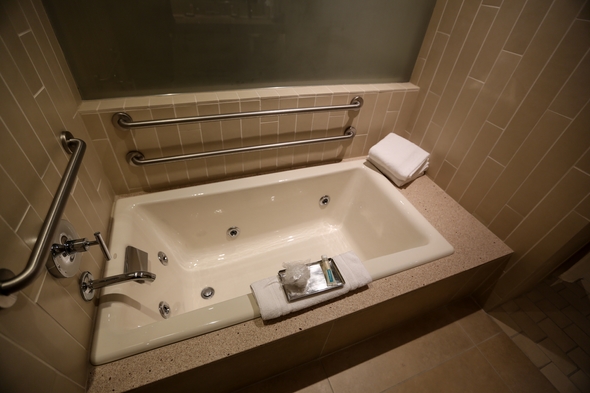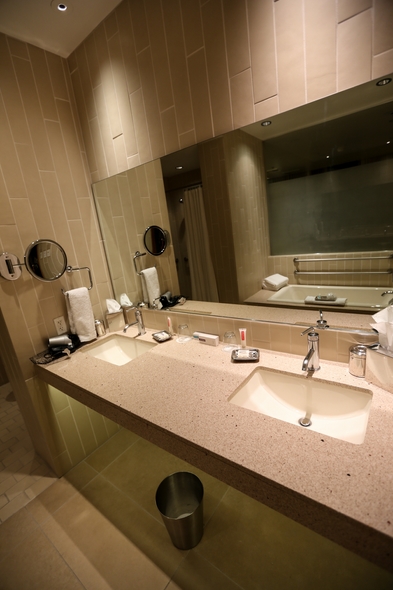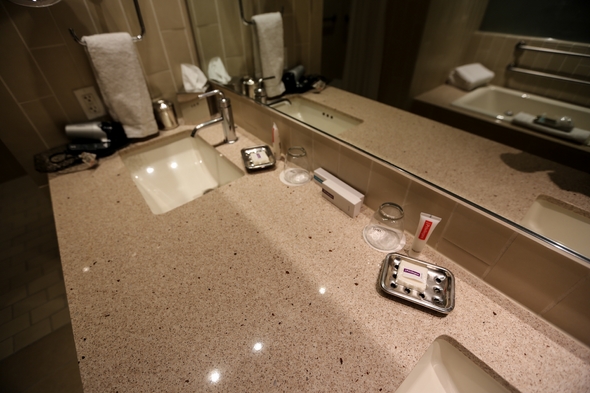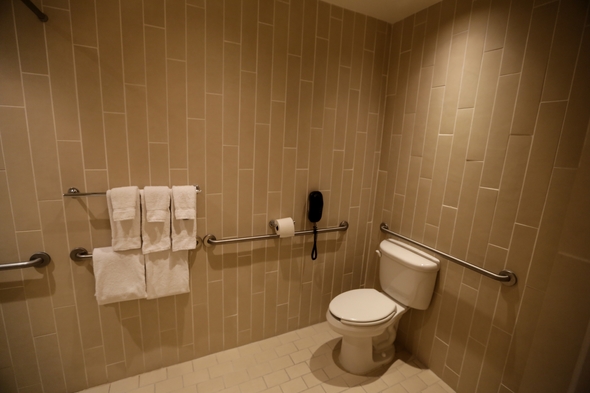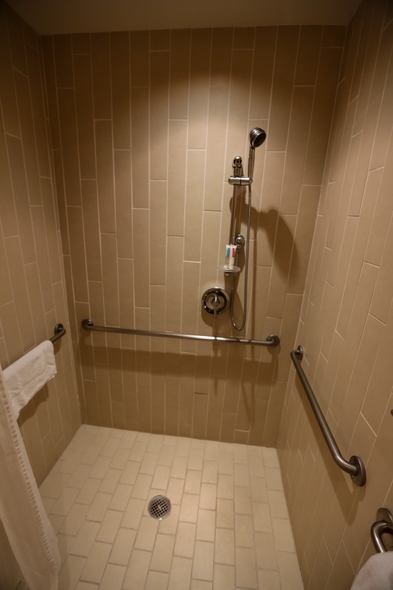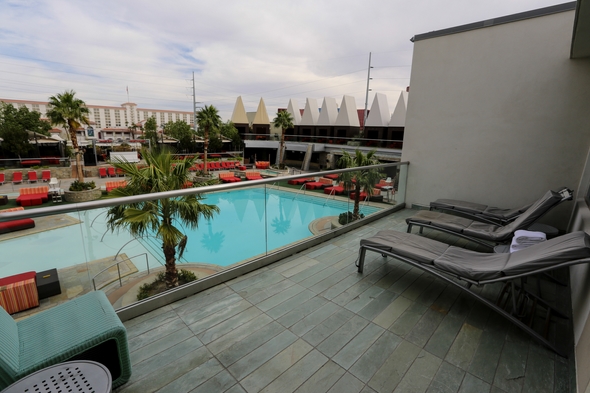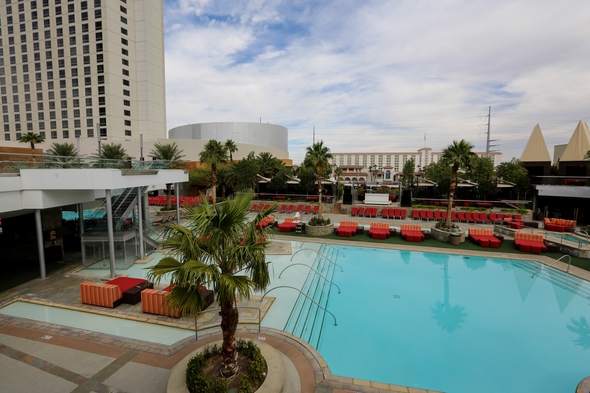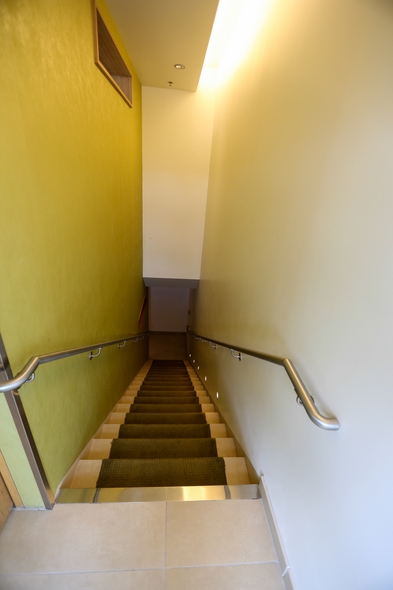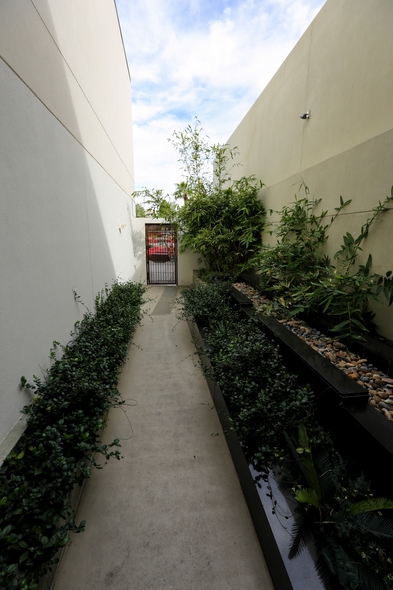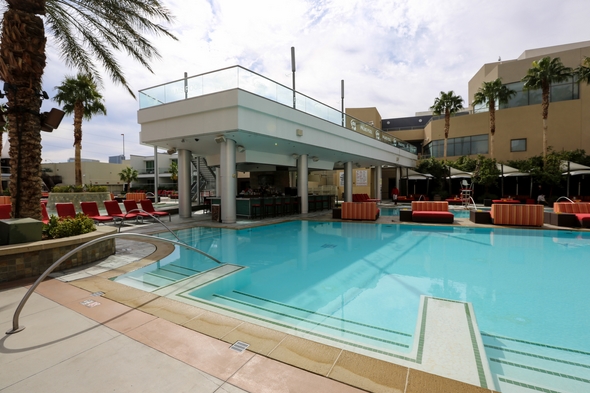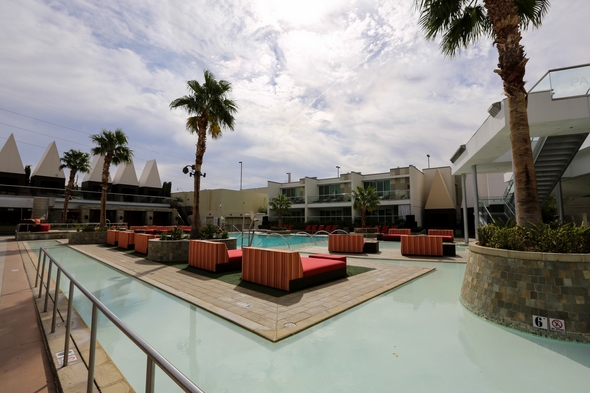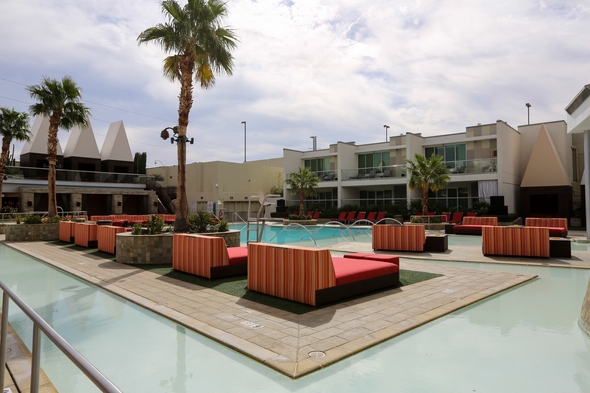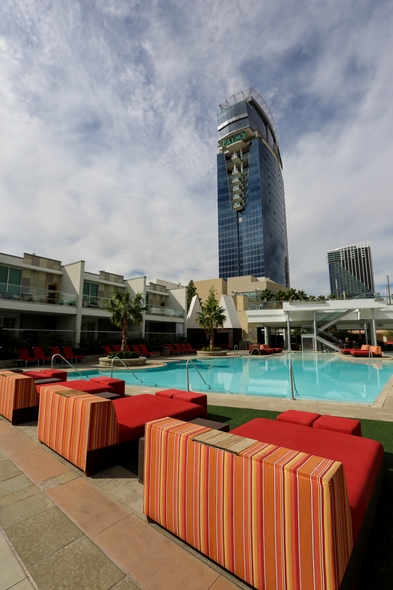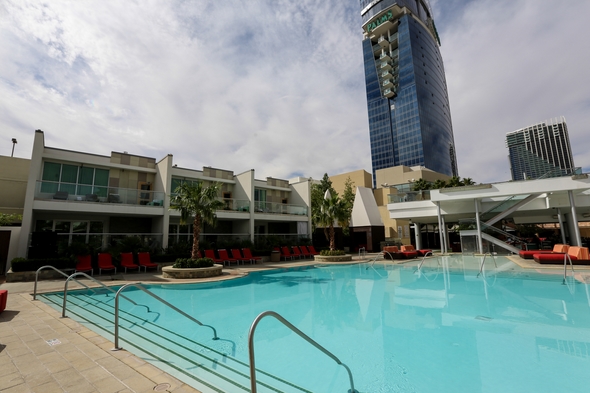 Jason DeBord