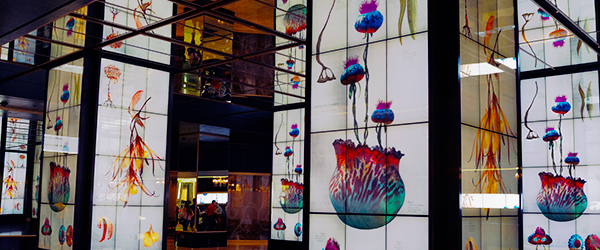 This is part of a continuing series of my impressions and experiences staying at various hotels and resorts while traveling to attend concerts worldwide. This stay was during my recent trip to Las Vegas in October 2013. This review is for The Cosmopolitan of Las Vegas in Nevada.
Property: The Cosmopolitan of Las Vegas
Location: Las Vegas, Nevada
Address: 3708 Las Vegas Boulevard South, Las Vegas, Nevada 89109 (The Strip)
Phone: (702) 698-7000
Website: www.cosmopolitanlasvegas.com
Room Type/Class: Standard (West End Room 4049)
Date: October 7 – October 8, 2013
TripAdvisor Page/Reviews: LINK
Booking Source: Hotwire
Overall Rating: 1/5 [Note: Score is totally subjective based on price, location, and comparison to "like" properties within same area and price range]
I choose a one-night stay at this property exclusively for the purpose of this review.  I am in the process of staying at and reviewing all of the major Las Vegas properties on and around The Strip, and though I have attended several concerts at The Cosmopolitan, I had never stayed here previously.
I had stayed at The Palms the two nights prior, as I was reviewing a Depeche Mode concert there, and had an additional night in Vegas prior to departing to San Diego to shoot and review a Pet Shop Boys concert, so I decided to move from The Palms so I could experience The Cosmopolitan during this extensive, multi-state trip.
I knew from shooting and reviewing concerts at The Cosmo that they have vast underground self-parking, so I parked my rental car and made my way up to the front desk to check in.
The person who checked me in at the front desk was very nice, friendly, and helpful.
I was assigned a room in the West Tower, Room 4049.
If anyone has walked through the casino level of the hotel, it is a beautiful property with very high end and elegant decor, and this is carried through into the rooms.
One note…  if you are traveling as a couple or a family, and privacy is a concern, this is not the hotel for you (or at least the particular style of room I had).  There is a floor to ceiling, door-sized glass window looking in from the bedroom into the bathroom, through the shower.  I was traveling alone, so this made no difference to me, but worth mentioning to those traveling with parties of two or more.
In addition to the bathroom with the standing stall shower, there was a stocked mini fridge as well as some food and other things on display above, all pay for use.
Below the mounted flatscreen TV (across from the bed) was a desk area, and over by the window were two chairs.
This particular room had a nice view of the Bellagio public water feature down below, which was a nice bonus.
If the room was quiet, I would have had something to eat and gone to sleep, and given the property a 4 or 4.5 star review (out of 5)…  unfortunately, that was too much to ask for (even calling security three times and personally going down to the front desk to complain to the manager himself well past midnight).
I tend to be pretty forgiving with my expectations of quiet at hotels, particularly in Las Vegas.  Having said that, this experience was well beyond the pale.  And while I have no expectations of common courtesy from fellow travelers in Las Vegas, I do hold a hotel with the stature of The Cosmopolitan to a reasonable level, and this is where they failed in every way, in my personal experience.
It all started at about 5:00 PM, with the people in the neighboring/adjacent room (to the left, if looking at my front door) began to have a very loud party.  It sounded as though they were in my room, as I could hear every word said by every occupant in the room (at least half a dozen).
After about an hour of this, I called the operator and asked that they send security to get them to quiet this party.  The operator was very courteous and sympathetic with each of the several calls I placed through her over many hours.
The first security guard came up, and looking through my peep hole, I could see him standing outside of their room for about five minutes to see if the outrageous noise would ever quiet down at all (it never did).
He finally knocked on the door and asked them to quiet down.  Shockingly, he told them that I was the one that complained.  So much for "security".
I ordered room service for dinner, and two women that I presume were prostitutes came and knocked on my door, believing it was the "party" room next door.  I did not answer, and they figured it out, due to the loud noise coming from the adjacent room.  Again, I could hear everything going on in the next room, as if they were in the same room.  Which confirmed my suspicion that the two women were prostitutes, since everything going on next door sounded as though it was happening in my room, which was pretty disgusting.
My room service arrived, but I never actually ate the expensive food, because the partying in the adjacent room got louder and louder.
I called the operator a second time, she could hear all the noise from the other room through the phone, and she said that she would send security up to give them "a final warning".
Again, I waited, and watched as another security guard knocked on their door and gave them what he characterized as "a final warning".  He told them he could hear them from the elevator, which was like 20 rooms down the hall.
Once he was gone, the people came out of the room and started banging on my door, kicking my door, and yelling obscenities through my door, and took the "Do Not Disturb" sign off my door.  If I knew how useless security ultimately was going to be, I would have called law enforcement, but I thought that the Cosmopolitan would surely remove these people from their property (and was obviously proven wrong).
I called the operator for the third time, and she said that they would be removed.
Another security guard came up again, and again I watched through the peep hole.  This security guard told them it was their "final warning" (again?) and he actually apologized to them for bothering them.  He said he was "just doing [his] job".  He also suggested that they leave the room for a while to circumvent being kicked out.
He left, and they came out and kicked my door again, and then the prostitutes left, but it got louder still.
At this point, it was about 1 or 2 am, so I got dressed and went down to the front desk.  I asked to talk with a manager, and the gentleman at the front desk said he could help me.  I told him at this point he couldn't, that it was a security issue, and I needed to talk with a manager.  He then began to help another person who just walked up instead.  I had to interrupt him and ask him for a third time for a manager.
A man came to talk with me, who identified himself as Miles Gordon, Front Desk Manager.
I explained all of the above, and he said he would have to get "their side of the story".  I had videotaped the last visit by the security guard through the peephole, and showed this to him, and he said he couldn't hear anything.  I let him take it away from the noise of the lobby to his office, and a few minutes later he came back and said he couldn't hear it.
I explained that I was just trying to get some sleep; that ironically enough I was only staying at The Cosmopolitan for the purpose of publishing a review on my travel website and Trip Advisor, and that at that point, it was not going to be a favorable one.  He did not seem to care.  I asked if he could write down his name for me, and he wrote down his e-mail address and he said to e-mail him the next time I was coming to Vegas and he would "make it right".  I asked him to "make it right" at that time…
In any event, after much discussion, he said that they would send security back up to the room.
They were approaching the room as I was returning to my room, and there was finally no more noise…  because the last security guard suggested that they leave for a while.  So they knocked on the door, there was no response, and they left.
Shortly thereafter, the people returned to their room and continued on with their noisy party.
The management at The Cosmopolitan never removed them, and never offered to move me to another room.  This is, in my opinion, Hotel Management 101.  I would never stay there again.  If you can't sleep at a hotel, it is useless, in my opinion.
Funny enough , when I checked out the next morning, the front desk representative asked how my stay was – I said it was awful and began to explain, and she just stopped listening after about 10 seconds and started up a personal conversation with another Cosmopolitan employee, completely ignoring me.
My stay at The Cosmopolitan easily wins first place for my worst stay of the year, thus far (out of about two dozen properties).
Below are photos taken during my stay: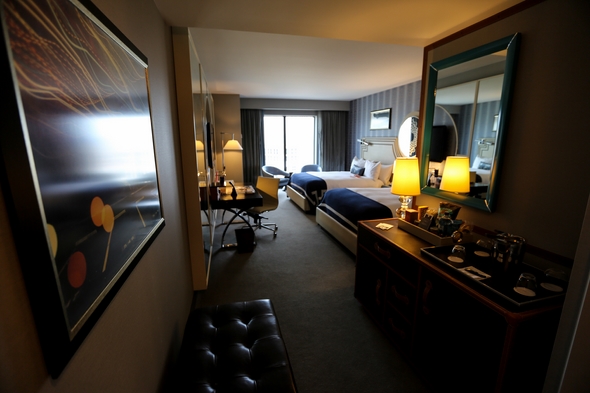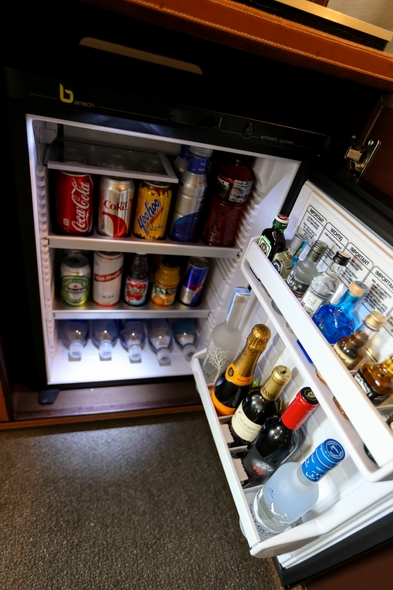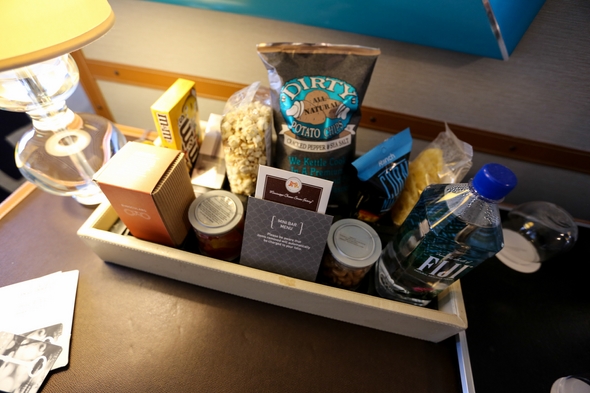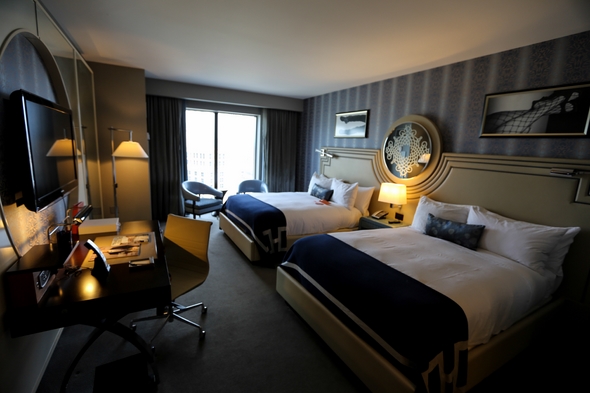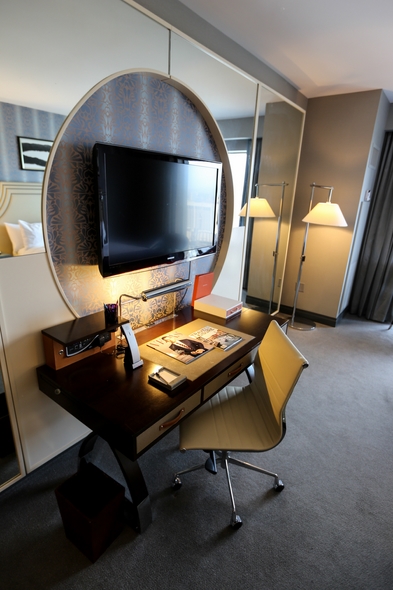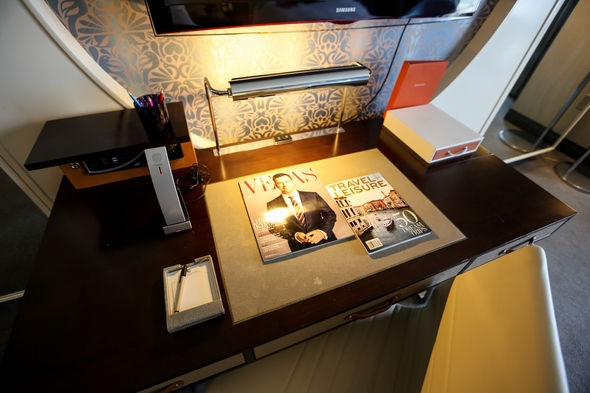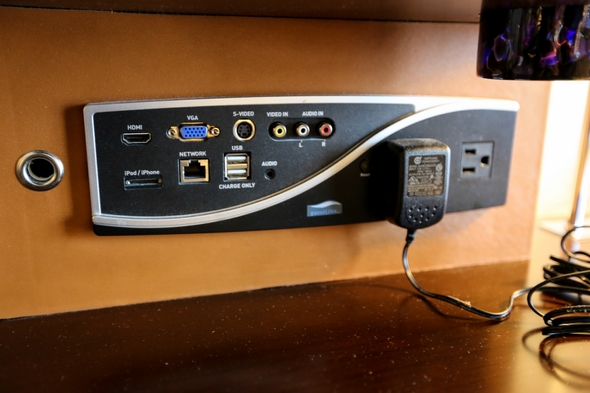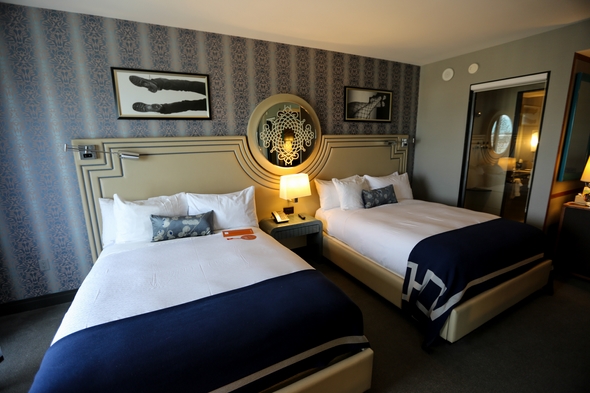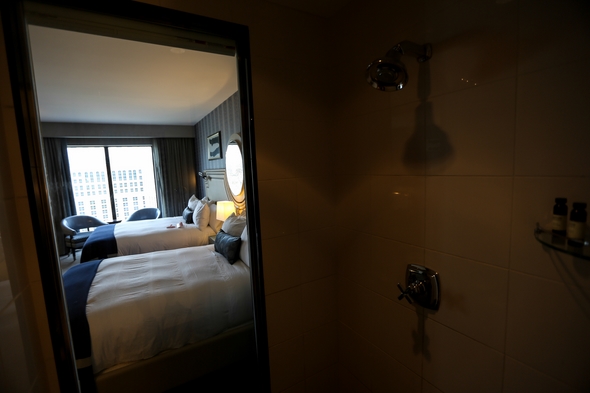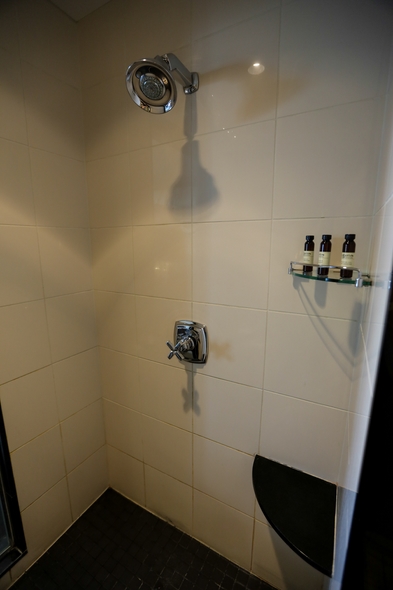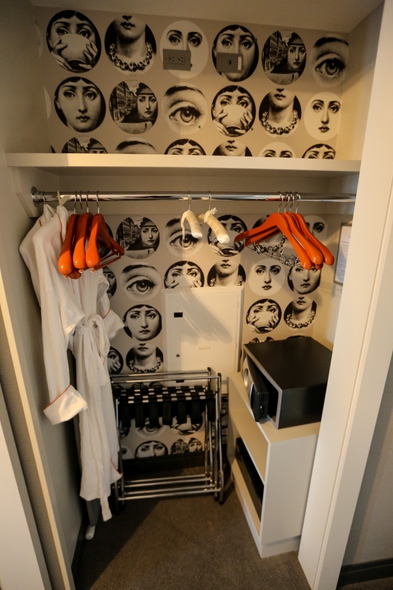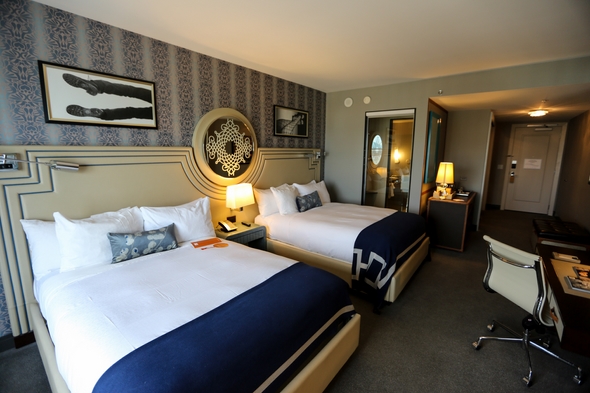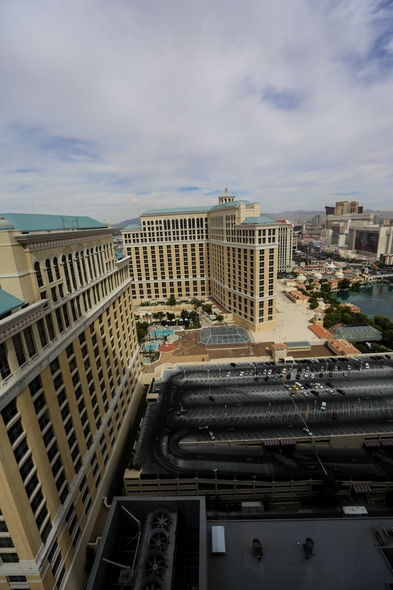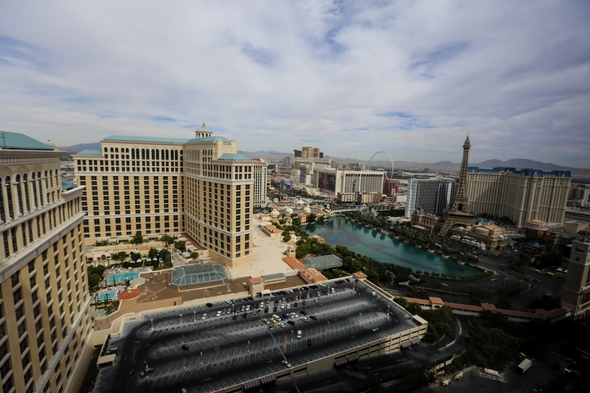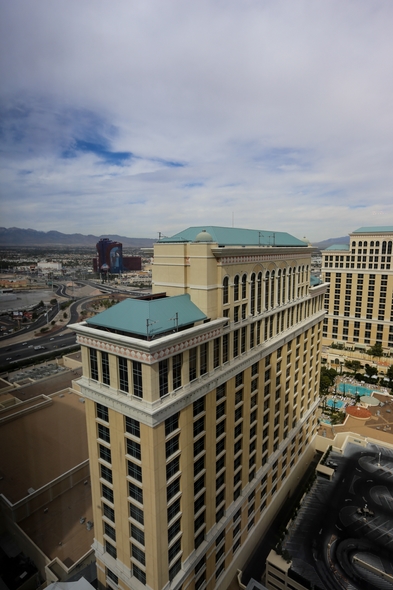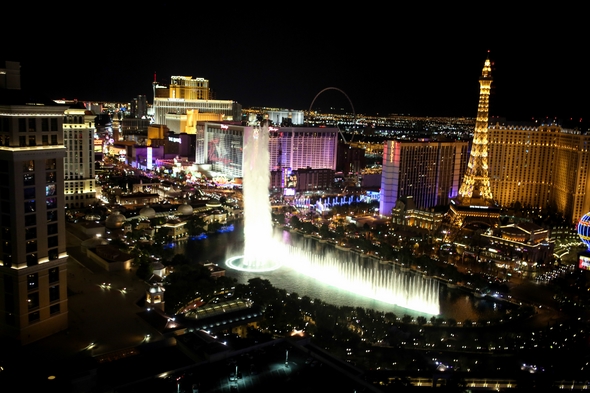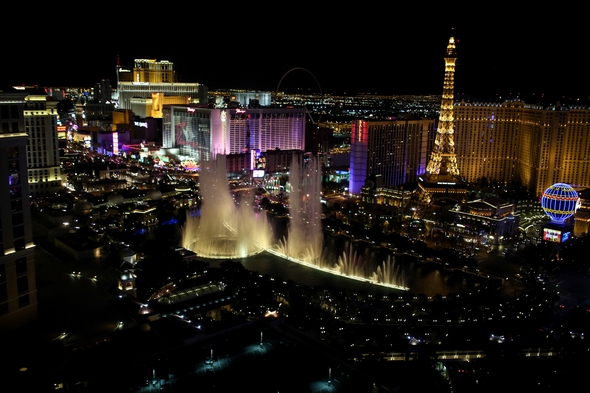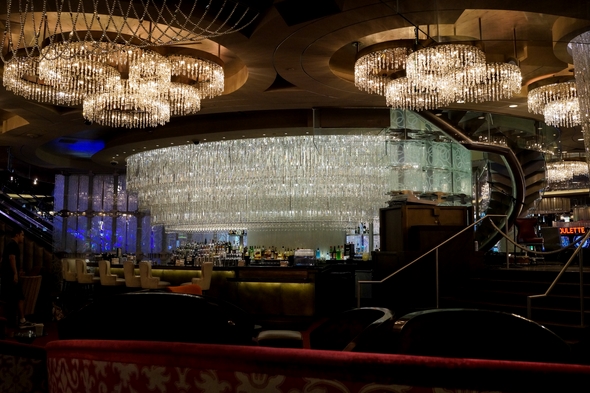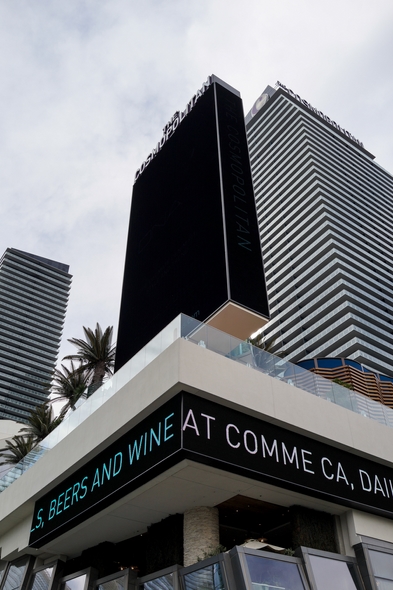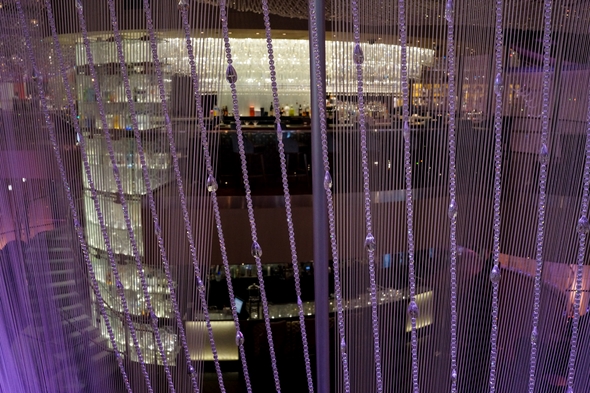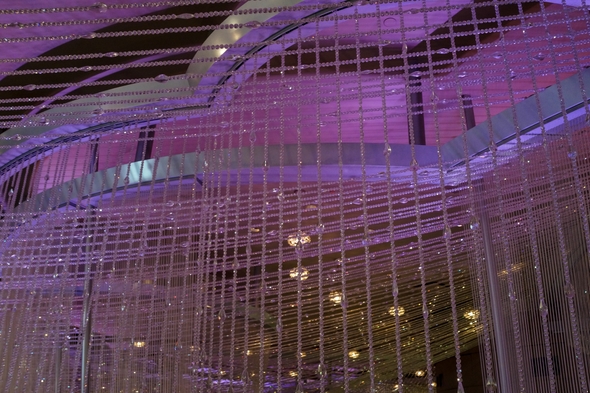 Jason DeBord