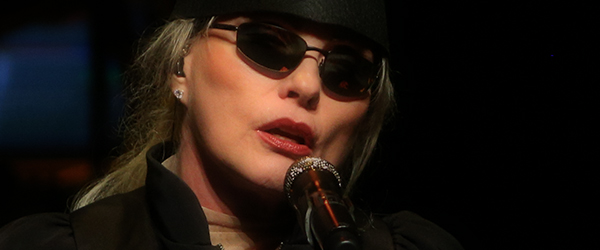 Blondie's spectacular show at the Nob Hill Masonic Auditorium in San Francisco Thursday night was a reminder of how seemingly effortlessly Debbie Harry and the band crossed into and innovated within so many different styles and genres of music in the late 70s and early 80s.  Punk, post-punk, disco, pop, New Wave, even some rap, reggae, and infusions of some world music, they were quite the innovators, really serving as a pioneering force in music, and they continue to record new and relevant music today.  The Debbie Harry-fronted East Coast post punk/pop/disco group Blondie share the bill on the "No Principals Tour" with Exene Cervenka and John Doe fronting on vocals for the West Coast, L.A. punk pioneers X, which features its original line-up.  Both artists brought amazing energy to the stage, which created a frenzy within the crowd at the Masonic unlike anything I'd seen at the usually mellow venue, with fans of both bands flooding the area between the all-seated venue and the low stage.  It was definitely a different sort of concert (in a great way) and celebration of music that really served as a pivotal transition from the 70s to the 80s, paving a pathway into what turned out to be fresh and new world.

Who: Blondie with Debbie Harry
Who: X
Where: San Francisco, California
Venue: Nob Hill Masonic Auditorium
Promoter: Live Nation
When: September 19, 2013
Seating: Section 3MF, Row A, Seat 5 (Front Row Main Floor; also photo pass first three songs)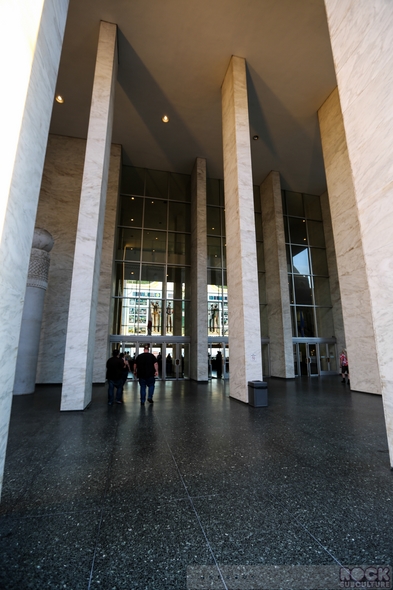 This was the first show for me this year at the Nob Hill Masonic Auditorium, which I've always found to be a cool concert venue.  With an all seated configuration, everything flows from the low, large stage that features a rounded front, with a floor that rises as it goes up and wide to the back of the venue, with a balcony above that does the same. 
Last night it appeared to be close to sold out to it's 3,165 capacity, with the floor filled with probably a bit more people than seats, and the shorter upper balcony about half filled.

X came on at about 7:45 and ran about an hour, while Blondie took to the stage at around 9:15 and played for about an hour and a half.
X
Members
Exene Cervenka (vocals)
Billy Zoom (guitar)
DJ Bonebrake (drums)
John Doe (bass)
X's classic punk album Los Angeles just celebrated it's 31st anniversary.  They formed in Los Angeles in 1977, and though were leaders in the American wave of punk rock, found early, positive critical success.  At the time, Wild Gift was named "Record of the Year" by Rolling Stone, Los Angeles Times, and The New York Times;  Rolling Stone magazine ranks Los Angeles and Wild Gift among their "500 Greatest Albums of All Time".
At the very beginning, singer/bass player John Doe and guitarist Billy Zoom formed the band, and Doe's girlfriend (and eventually, his wife) Exene Cervenka joined up as a second lead vocalist, and DJ Bonebrake came aboard as their drummer.
I always found them to be among the most sophisticated, in terms of their music, within the punk movement.  Complex composition and contemplative, raw lyrics with challenging and thought-provoking music that was actually substantive in meaning and intent, and drawing from a variety of different music styles from rockabilly to blues and folk, it wasn't the typical "me too" style of punk but a successful endeavor to take it someplace new.
Also, all four players seemed to have a critical role with the band and their work.  These weren't angry kids playing sloppy beats, riffs, and basslines with thrown together lyrics, but truly technically proficient musicians who understood the power of music, with an ability to push the boundaries.
I've never had an opportunity to see X, so I was really looking forward to their set as much as Blondie.
As they came onto the stage and tore into their first song, the personalities of each member of the band seemed to be quite apparent, matching their raw sound.  While Exene and John seemed to have a certain intensity while enveloped in their words and lyrics, DJ drove the songs forward with his relentless beats, and Billy Zoom contrasted all of this with his playful and engaging interactions with anyone within his gaze, as he played his riffs almost effortlessly and made eye contact with those up front, with a smile, nods, and other gestures in his attempt to acknowledge those fans surrounding the stage.
X are somewhat unrecognized legends in popular music, in terms of the masses in the modern era, but those lucky enough to catch their show last night certainly appreciate and respect this band for their great accomplishments.  It was an amazing concert that left me wanting more, and hopefully I'll have an opportunity to see them again in the future.  Kudos to Blondie and all involved for making them a part of this tour.
Below is the set list from the X portion of the show…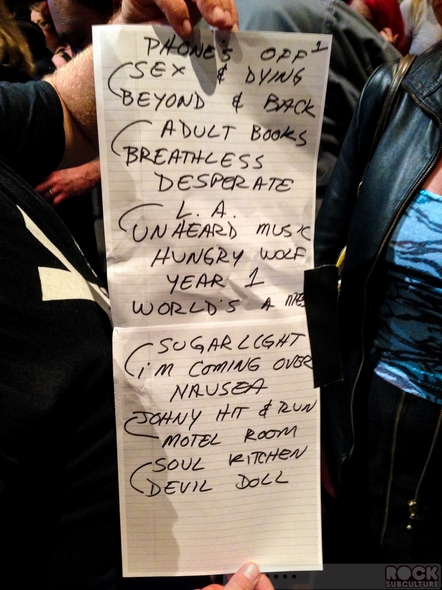 Set List
Your Phone's Off The Hook (But You're Not)
Sex And Dying In High Society
Beyond & Back
Adult Books
Breathless (Jerry Lee Lewis Cover)
We're Desperate
Los Angeles
The Unheard Music
Hungry Wolf
Year One
World's A Mess, It's In My Kiss
Sugarlight
I'm Coming Over
Nausea
Johnny Hit And Run
Motel Room In My Bed
Soul Kitchen (The Doors Cover)
Devil Doll
Below are some photos of X performing on stage (click on any image for higher resolution version of each photo).  Note that photogs had to shoot from the very rear of the venue for this event, so the photos aren't terribly dynamic shooting from such a distance, but give an idea of how things appeared at this concert.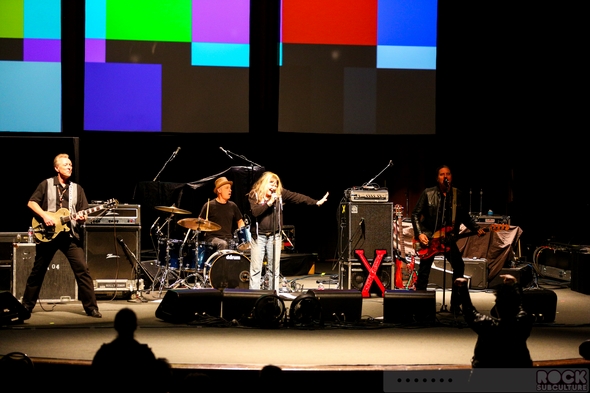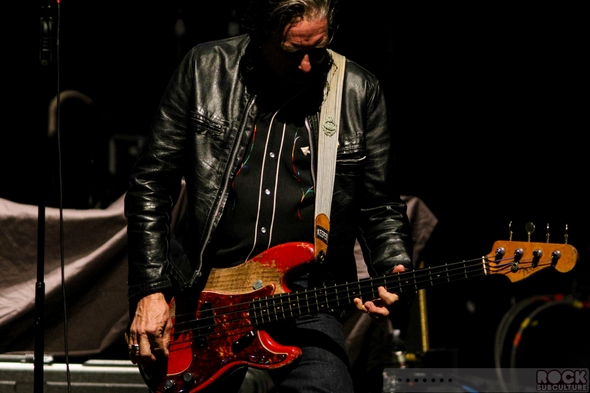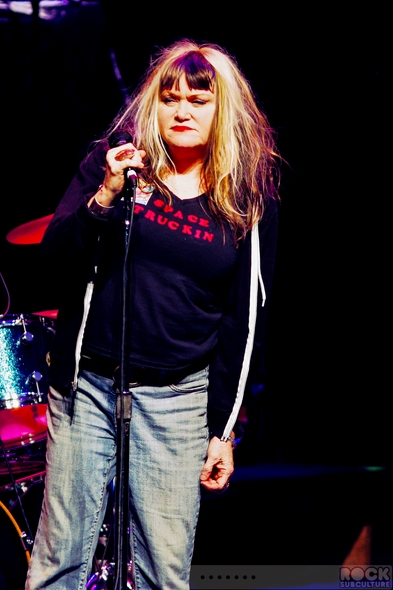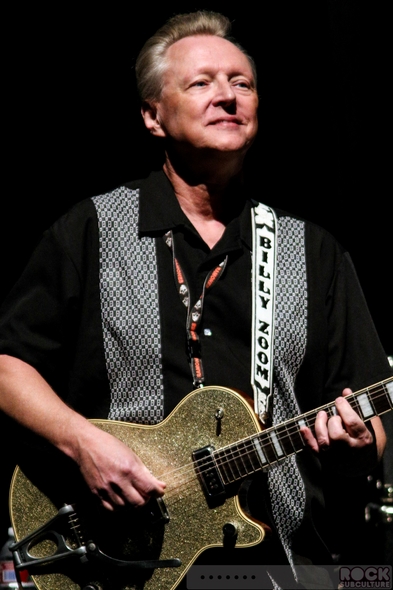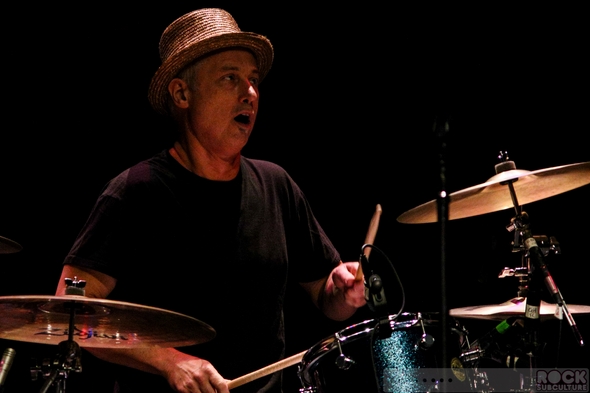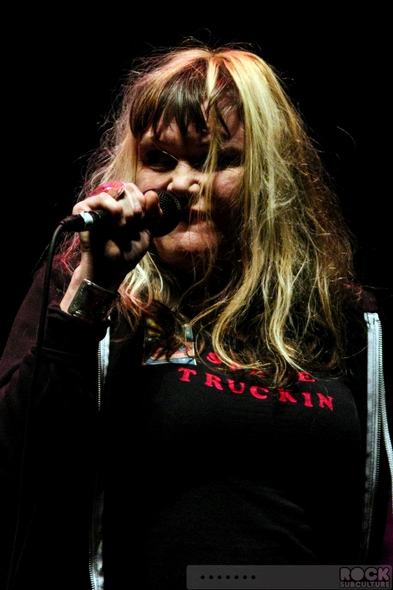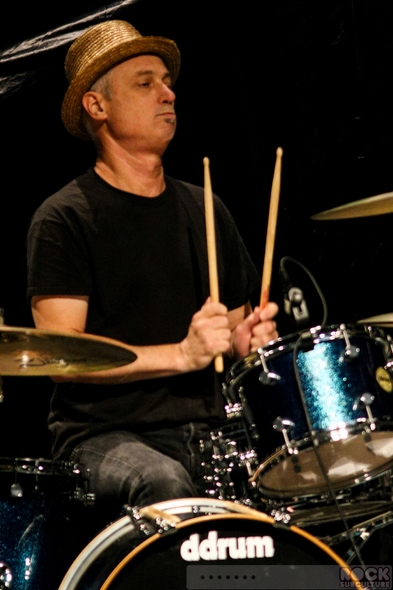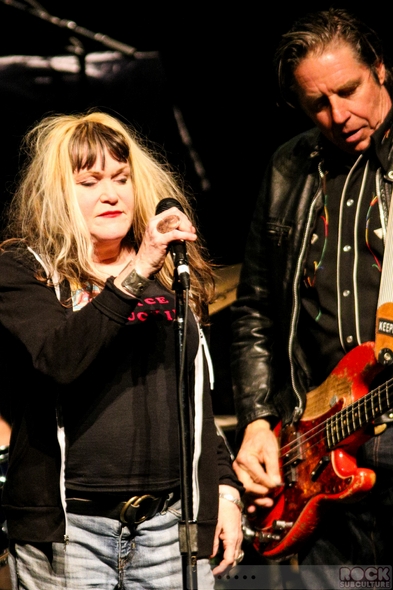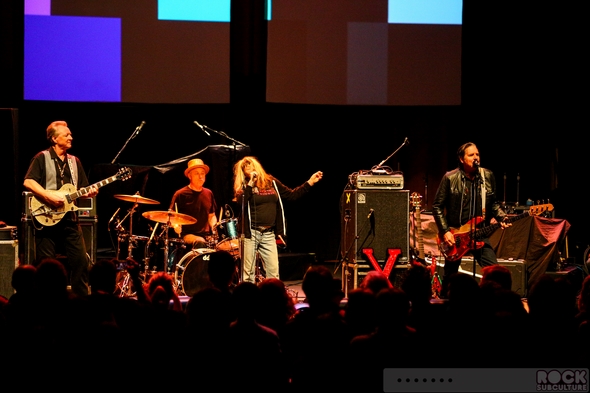 Blondie
Members
Debbie Harry (vocals)
Chris Stein (guitar)
Clem Burke (drums)
Matt Katz-Bohen (keyboards, piano, organ)
Leigh Foxx (bass)
Tommy Kessler (guitar)
Blondie was founded by Debbie Harry and Chris Stein in 1974, and the band began producing hits in the late 70s with success continued into the early 80s before breaking up in 1982.
With a disco vibe, killer guitar riffs, and a peerless voice and delivery, the band had a series of hits that remain staples of pop culture today, including "Call Me", "Dreaming", "Atomic", "The Tide is High", "Hanging on the Telephone", "Rapture", "One Way or Another", and "Heart of Glass".
Unfortunately, the original formation of the band was short-lived; though they released six studio albums in a relatively short amount of time, Debbie Harry continued on with her solo career after the early 80s break up.
In 1997, the band reformed and achieved new success following the release of a new single, "Maria", and began touring again with new material.
For me, Debbie Harry is truly an icon in music – an amazing talent and her image and style is unparallelled.  She was a true pioneer in the music industry – an industry even more dominated by men and male artists back in the 70s and 80s – and I feel that she really paved the way for others to follow, and also helped to usher in a new and different era of music.
This "No Principals Tour" supports their new studio album, Ghosts of Download, which is due in November.  As part of this tour, select tracks were to be made available as downloads to those who purchased tickets.  The fantastic first single from the new album, "A Rose By Any Name", can be streamed on the official site.  Their new album is also supposed to include a studio version of their cover of Frankie Goes To Hollywood's "Relax", which they've been playing at live gigs for the past few tours.
Debbie Harry took to the stage with band veterans Chris Stein on guitar and Clem Burke on drums.  Completing the band is Leigh Foxx on bass, who began playing with the band as a session musician with No Exit in 1999 and he, keyboardist Matt Katz-Bohen, and guitarist Tommy Kessler became official members of the band in 2009.
I saw Blondie a year ago (nearly to the day) with Devo at Mountain Winery in Saratoga.
They performed most of her fan favorites, and even a few covers, which was fantastic.  Like with the show last year, they included a bit of Beastie Boys and the aforementioned "Relax".
As with last year, a highlight for me was their performance of "Heart of Glass".  Just a stunning piece of music – it's really indescribable.  I think at a time when disco was being kicked to the curb, this song really breathed new life and credibility into the genre, and also was one of the hits that began to define and usher in the "New Wave" of music.  Funny enough, the song was released in January 1979, and July 12, 1979 is considered the official day that disco died, following Disco Demolition Night in Chicago.
I have to say though, that as much as I enjoyed the show I caught at Mountain Winery last year, somehow the show last night was about ten times better.  It was improved on in every way, and I was so impressed with how well the band recreated all their awesome music and did it with such flair and energy.
Debbie Harry was stunning at center stage, and made good use of the size of it, frequently making her way around the perimeter and interacting with fans.  She sounded amazing and looked stunning.  Truly, an icon of my generation, it was such a privilege to see her do her thing again in a live show.  There will never be another artist like her again.
Clem Burke was an animal on the drums…  I don't know if I've ever seen so many drum solos and showcases in one show – the guy seems to have endless energy and a ton of character with his spinning sticks flying up in the air and keeping the beat on all the incredible songs.
Tommy Kessler brought a lot of youth and finesse to the stage with his stellar guitar work, with several stand out moments showcasing his amazing talent, while Matt Katz-Bohen broke out the keytar in classic 80s style on "Call Me".  Chris Stein and Leigh Foxx were of course stand outs throughout the entire show.
The only negative is that the sound was bass heavy with both acts, but that's been my experience at the Masonic with past concerts.
Overall an awesome tour and awesome concert – definitely one to catch if you can.
Below is the set list from the Blondie portion of the show…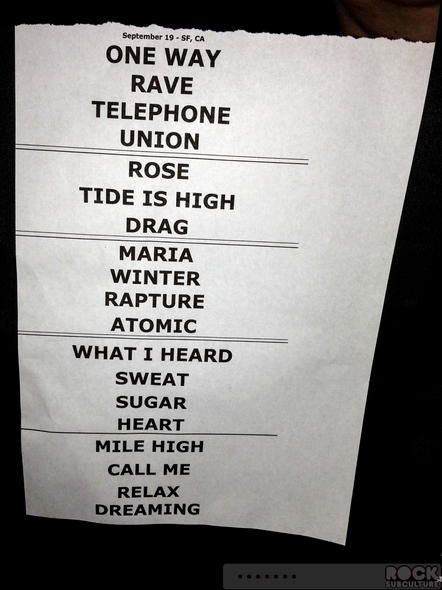 Setlist
One Way or Another
Rave
Hanging on the Telephone (The Nerves cover)
Union City Blue
A Rose by Any Name
The Tide Is High (The Paragons cover)
Drag You Around
Maria
Winter
Rapture
Atomic
What I Heard
Wipe Off My Sweat
Sugar on the Side
Heart of Glass
Encore
Mile High
Call Me
Relax (Frankie Goes to Hollywood cover)
Dreaming
Below are some photos of Blondie performing on stage (click on any image for higher resolution version of each photo).  Again, please note that photogs had to shoot from the very rear of the venue for this event, so the photos aren't terribly dynamic shooting from such a distance, but give an idea of how things appeared at this concert.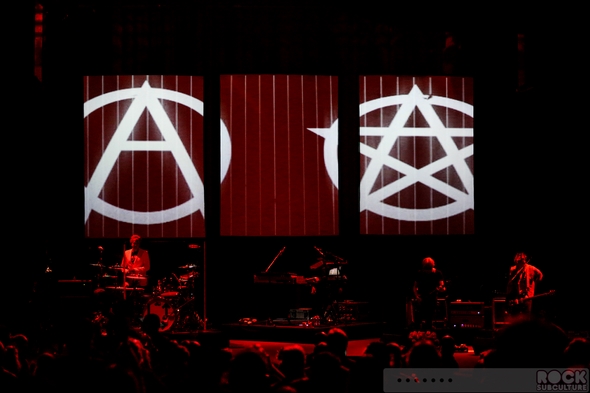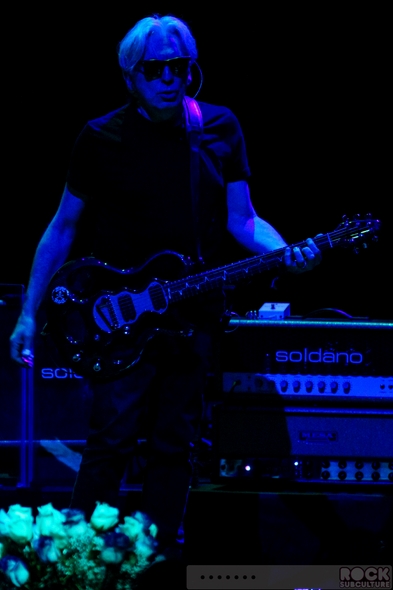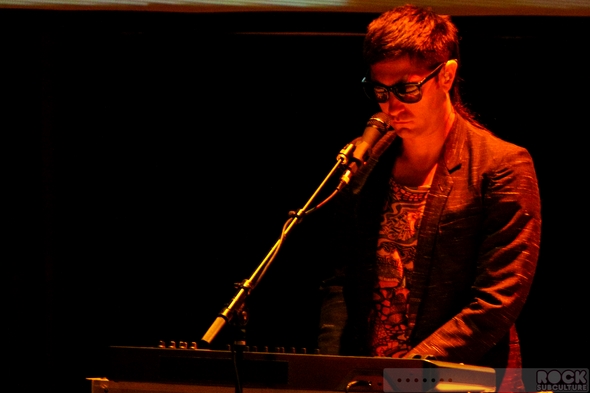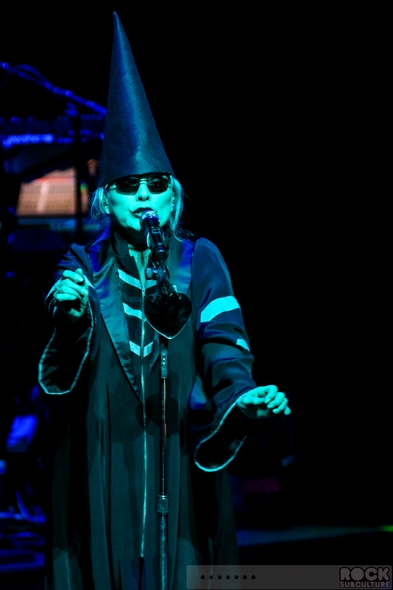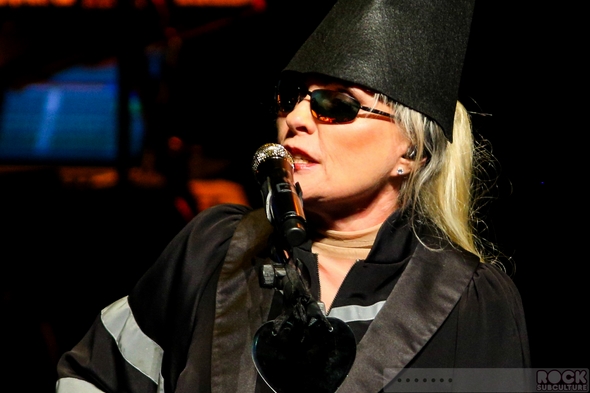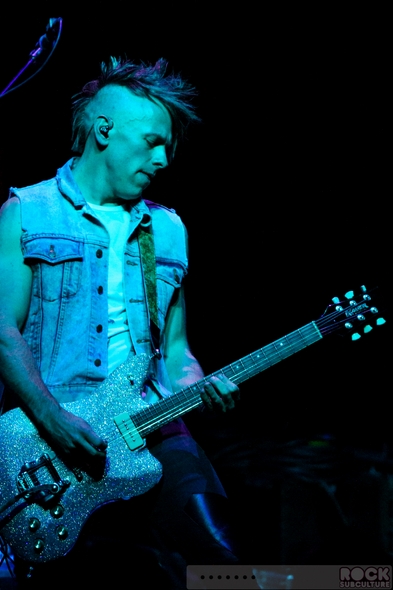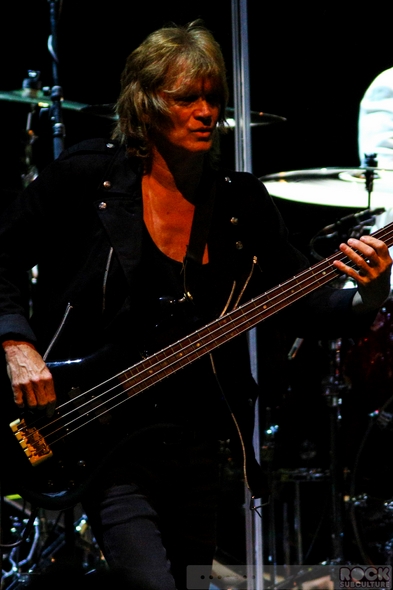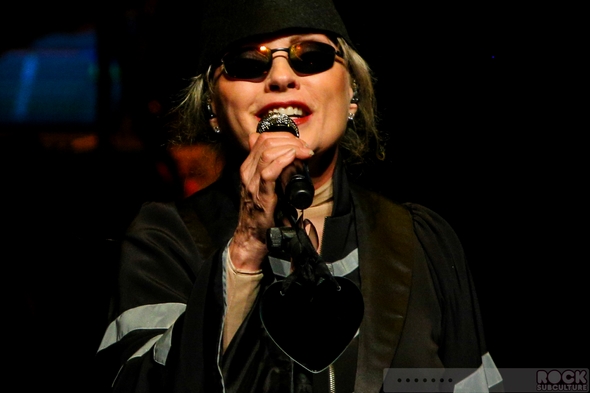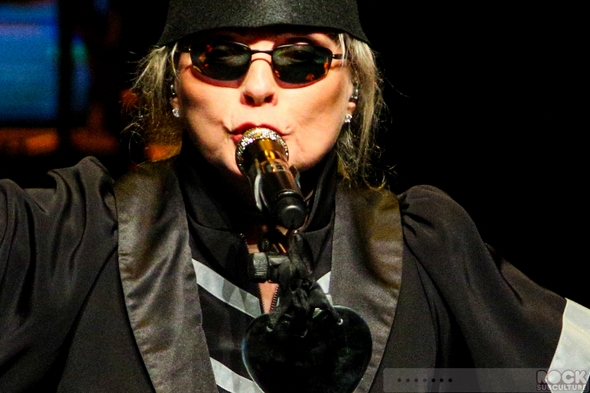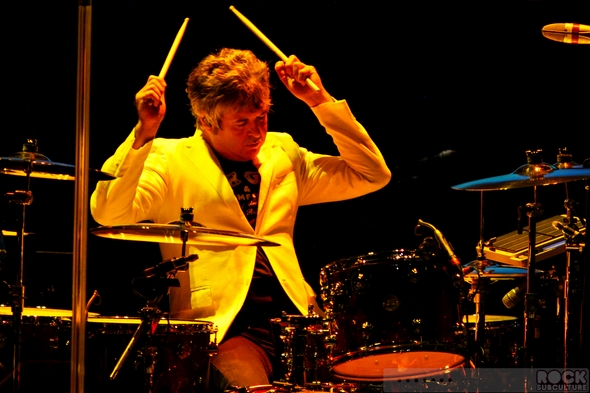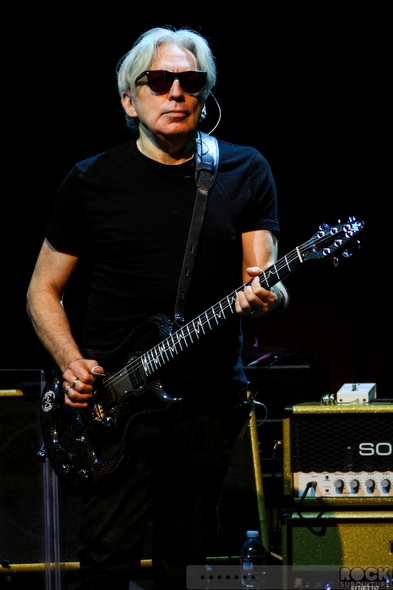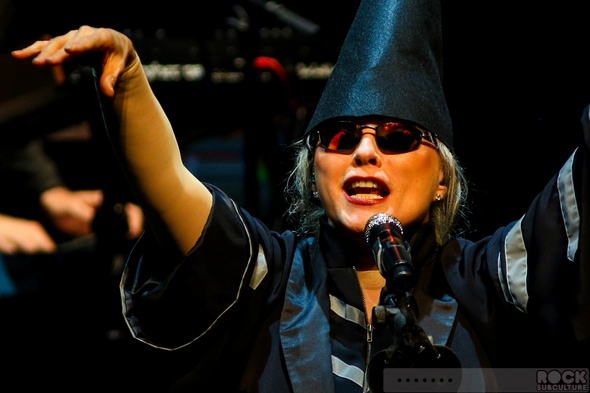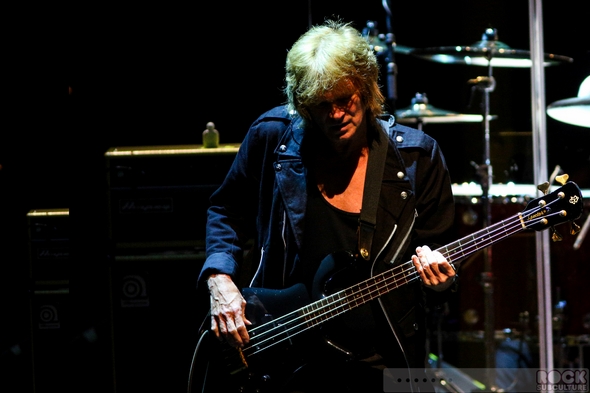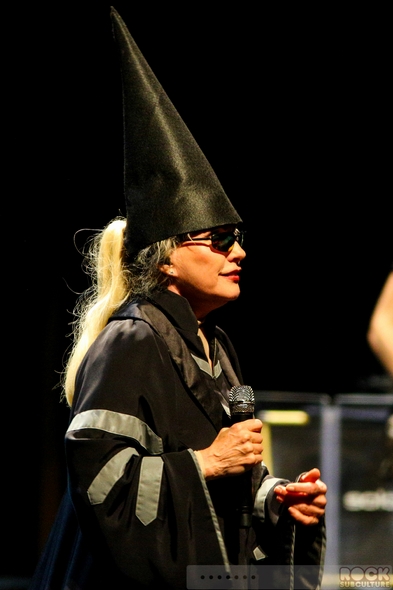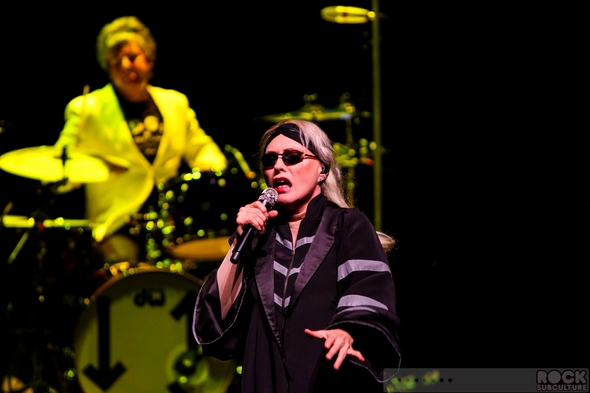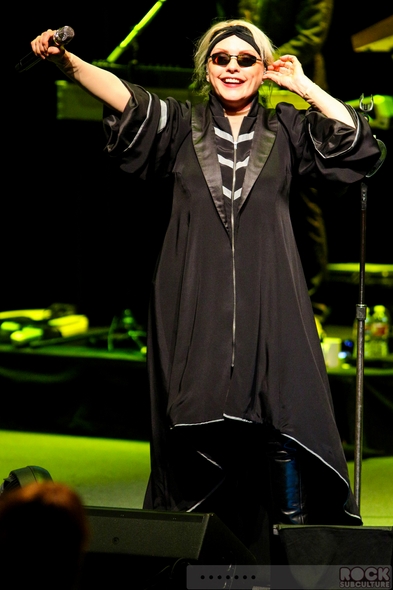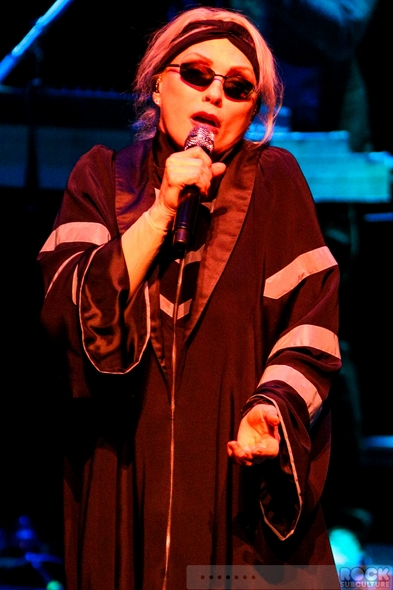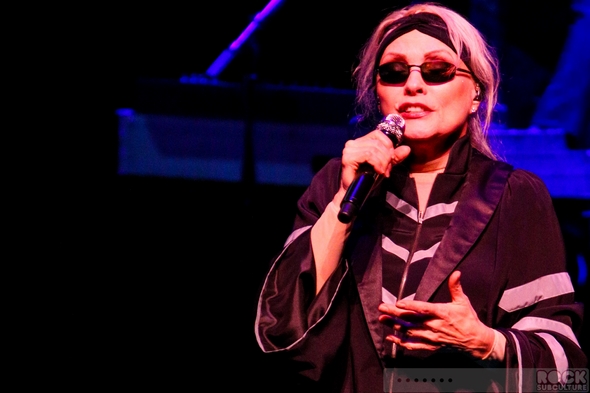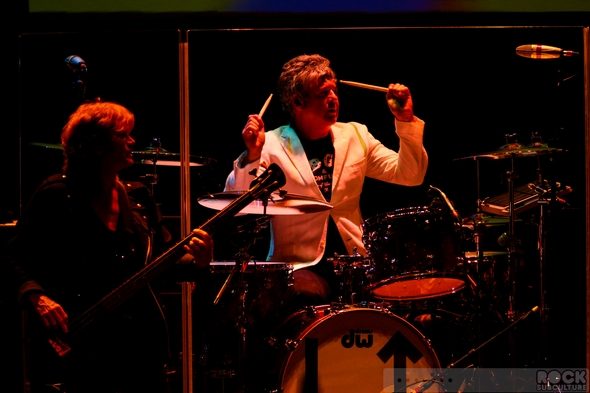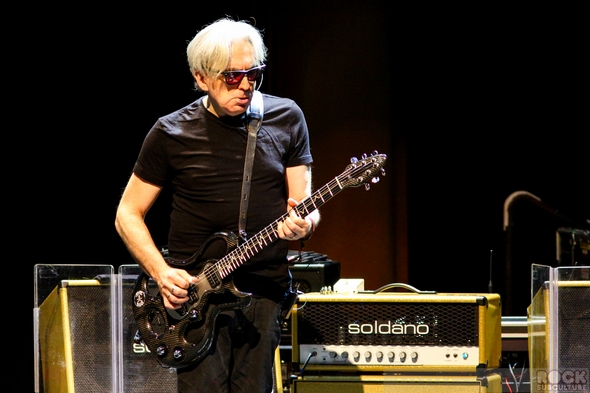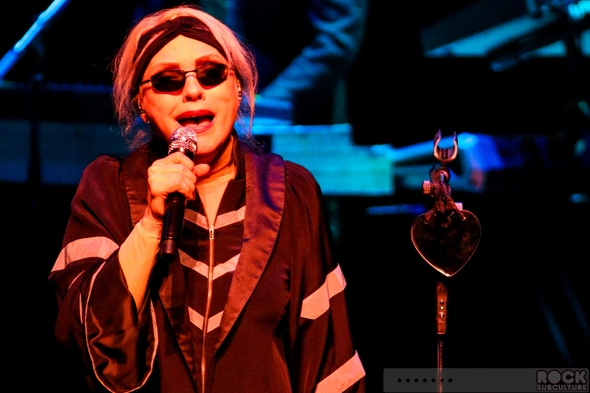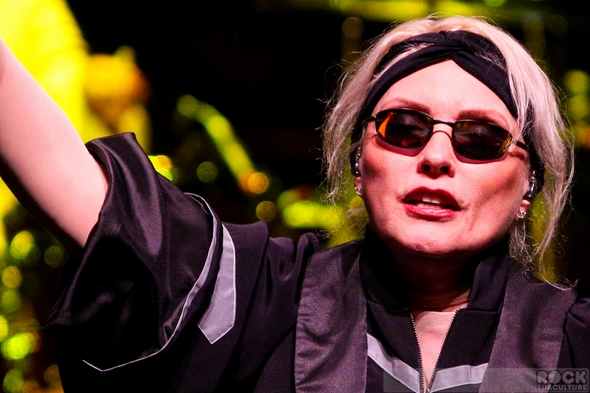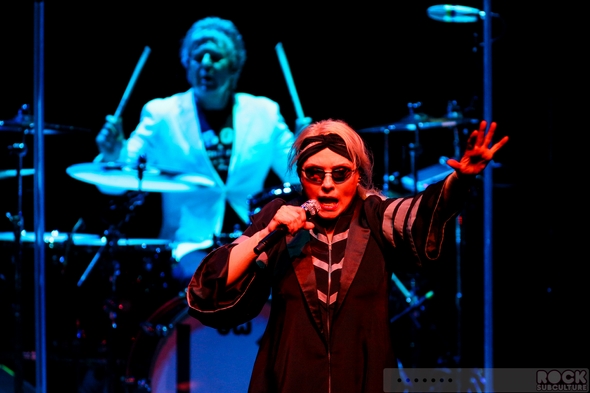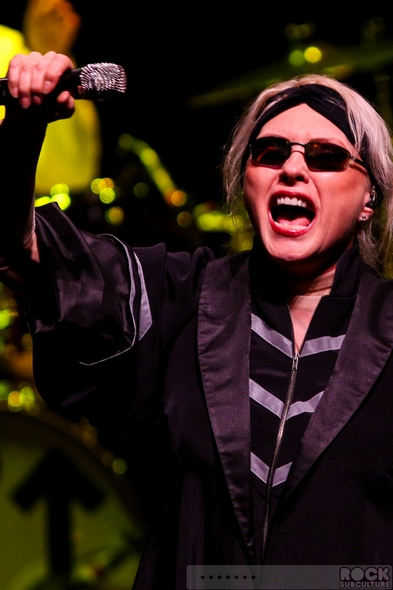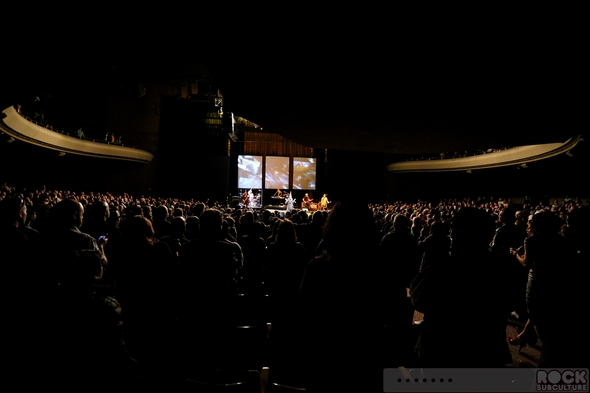 Jason DeBord