"Tonight what you see is a very, very, very stripped, stripped version of what it is that we do on a nightly basis…"  OneRepublic's show at Mountain Winery in Saratoga Sunday night was one of those very rare shows that surprised me (in a good way) on all counts.  It was my first time seeing the band live, who are touring their latest studio album, Native (more on that later, also in a good way).  Since it was such a different show from the norm, I can't really account for what is different, though I suspect it was much more acoustic-driven than their typical set, though both approaches certainly do justice to their material.  One thing that was apparent is that the group is made up of musicians at heart, and perfectionists in recreating their music on stage in a very real way.  Their crew quite masterfully swapped out instruments (large on small) on stage in-between each song, helping to create a very memorable night that was a tapestry of the great music that OneRepublic has created.  They sounded phenomenal and their identity as a band certainly came through in a variety of ways, especially their relationships with each other and boundless energy on stage.  The experience definitely made me a bigger fan and my curiosity is definitely piqued and interested in checking out the other kind of show that they referenced as different from this one, which felt quite intimate and special.

Who: OneRepublic
Supporting: Serena Ryder
Venue: Mountain Winery
Where: Saratoga, California
Promoter: Mountain Winery & AEG Live/Axs, Presented By Silicon Valley Bank
When: September 8, 2013
Seating: Section 1, Row B, Seat 6 (Second Row Floor Center Section; also photo pass first three songs)
Readers of the Rock Subculture Journal know that I am a big fan of Mountain Winery – the venue, staff, and atmosphere – and I think this might have been my last show for this Summer Concert Series in 2013 (unless something changes).  So it was a great send off with a band that is a bit outside the norm of the kind of artist that is typically booked there, which was refreshing.
I had an opportunity to take part in the pre-show meet and greet with OneRepublic, which was a cool experience to add to the concert.  While brief, the guys all seemed quite nice, humble and friendly, which is always refreshing.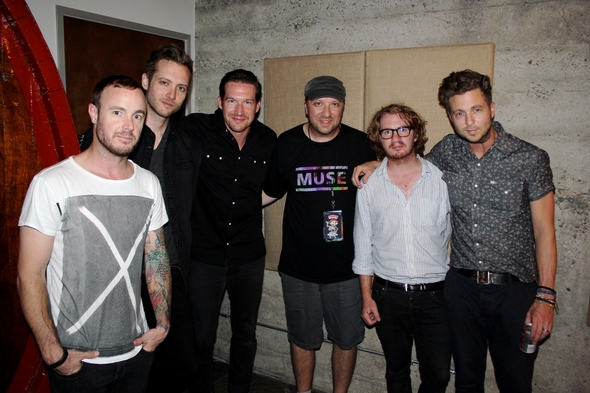 Serena Ryder
I hadn't heard of Serena Ryder prior to this show announcement (keep in mind I only hear what I buy, as I don't listen to the radio, so I'm a bit of a music recluse), but checked out her music and LOVED it – she is amazing.  So I sampled her latest two albums leading up to it and I was very excited to see how it translated into a live stage performance for this concert.
She is a Canadian singer-songwriter with a three-octave vocal range and is considered a mezzo-soprano…  I don't really know what the latter means in a technical sense, but I love her raspy vocal style, which suits her music perfectly.
I do have her latest two studio albums, but the one not available on iTunes – If Your Memory Serves You Well – did not reach me in time to reflect on it in this review (I ordered the CD).
Serena was awarded with a Juno Award in 2008 for "Best New Artist of the Year", the same year that she released Is It O.K., featuring the single, "Little Bit of Red" (which also won a Juno Award for "Best Video of The Year" in 2010.
Her music crosses and blends a lot of different genres, including folk, blues, R&B, jazz, country, and rock.  She is also a skilled musician, with the ability to play a number of instruments including of course guitar and piano.
Her current album, Harmony, was released last year, and features the single "Stompa".  You can check out her video below to get an idea of her sound and style:
I missed the first two songs, I think, as I was still participating in the meet and greet backstage, but then raced out to catch the balance of her set, which was awesome.  Serena has really great energy on stage and her positivity and emotion really shines through in her songs.  I also enjoyed that she provided some context for her music as introduction to several of the songs and gave some insights into her approach to music as an artist.  Definitely a thoughtful and introspective artist.
Below is a photo of the setlist from Serena Ryder's set:
Below are some photos of Serena Ryder performing on stage: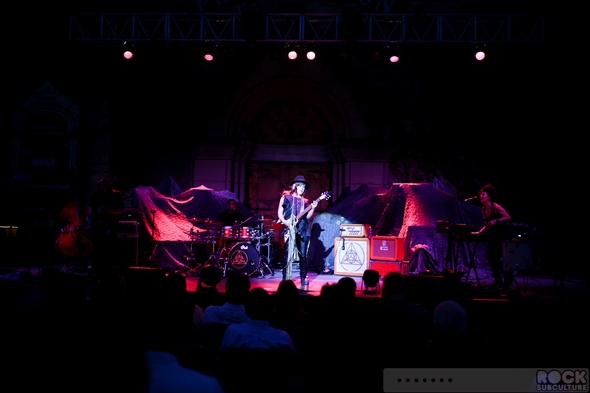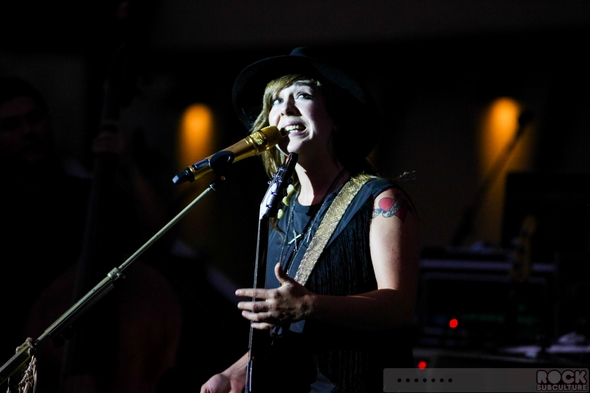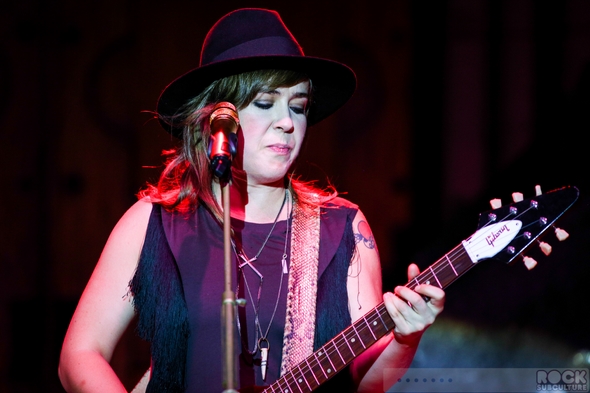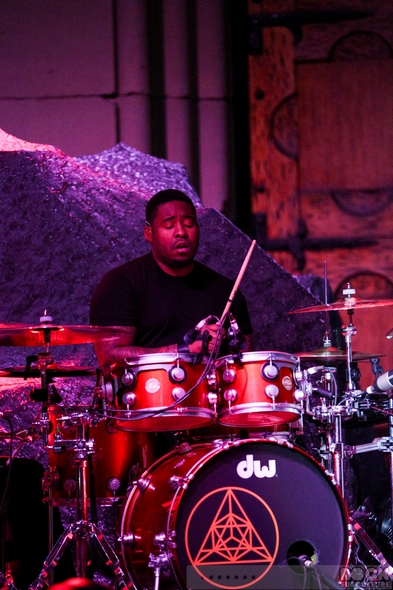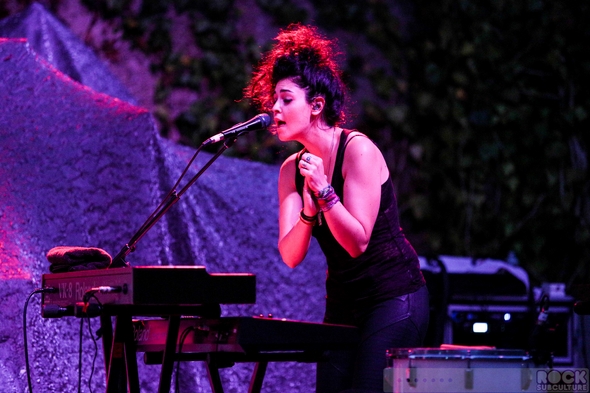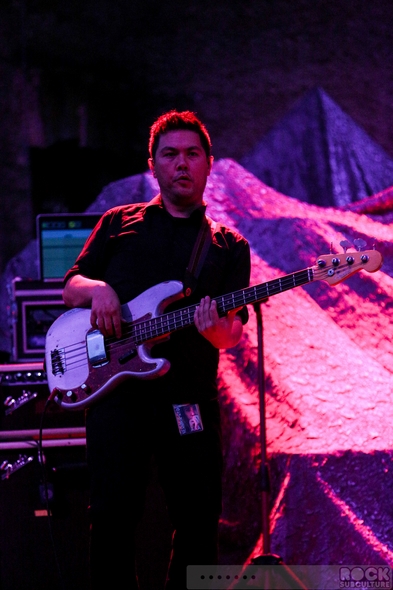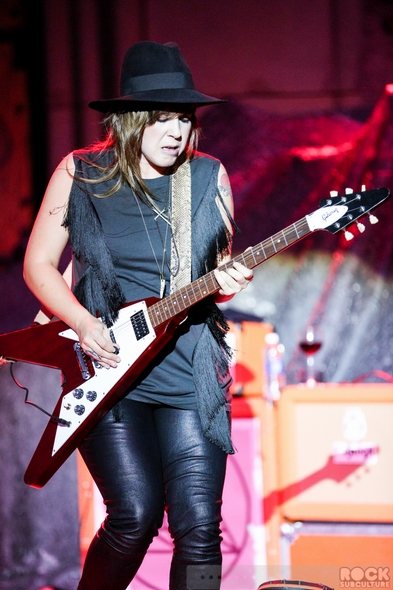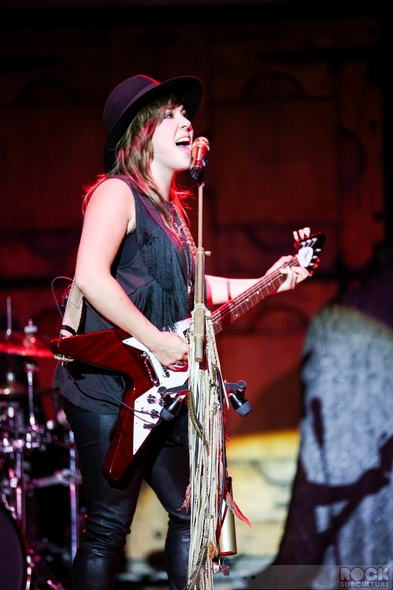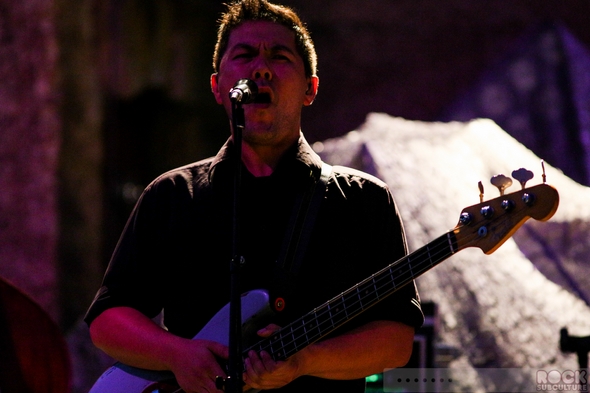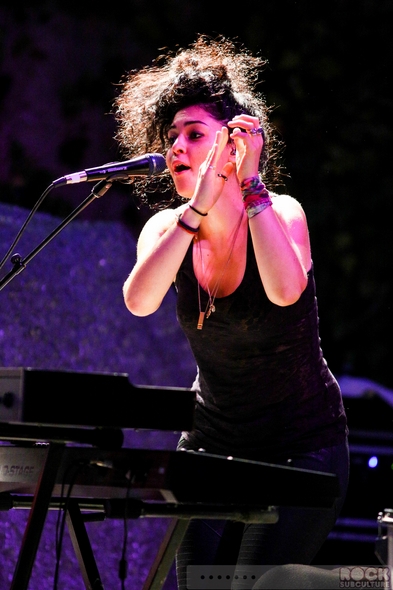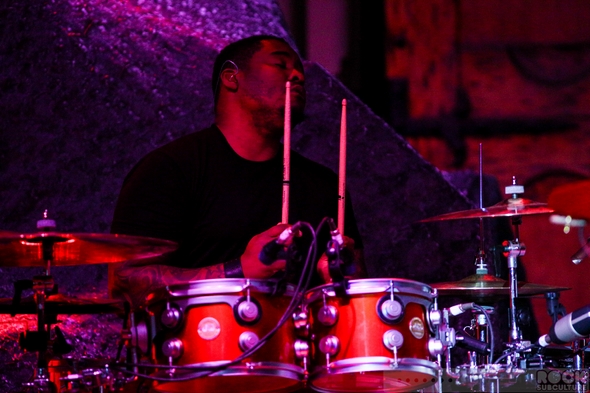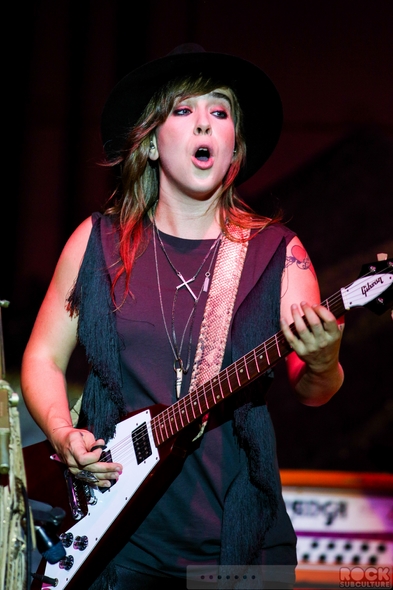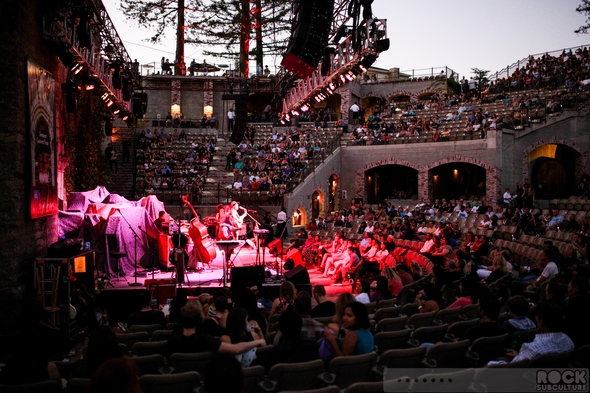 OneRepublic
Members
Ryan Tedder
Zach Filkins
Drew Brown
Eddie Fisher
Brent Kutzle
OneRepublic vocalist and front man Ryan Tedder leading into their performance of "Good Life":
I don't know what other bands do; what other artists do… but it's really difficult writing your own music.  I find it easier to write for other people, because I can pretend to be somebody else, and don't have to experience whatever it is that I'm talking about.  But I have a very strict philosophy…  I don't apply this to everybody, but my philosophy: if I have to go perform 200 times in a year in 30 countries around the world… and I don't actually believe what I'm saying, then it's all bullshit. 
As mentioned in the intro, I was really, really impressed with this band.  I'd seen some live video of them performing, but this was something altogether different.
I originally found them by way of HBO's regular commercial spot advertising their various original series programs many years ago – the one that featured "Stop and Stare", so I've been following them since.  I've found their really big hits (like that and "Apologize") to be amazingly crafted pop songs, that are immediately infectious yet never get stale.
Beyond the hits, I would say I was never a "front to back" album sort of fan with them, yet still have always had an interest in checking them out live.
However…  though I bought their latest studio album, Native, when it was released back in March, I never had time to really give it a listen until just leading up to this show.  I have to say, I was completely blown away.  Not only is their new material as good as their best past songs, the entire album is amazing.  Literally all of the songs are at least great – some beyond great – but their is zero "filler".  I really can't say enough nice things about the album – for sure one of the best of the year, and I'm certain it will show up on my own 2013 Top Ten list.
They selected a nice set of old and new, and had an interesting presentation in terms of staging and moody lighting.
Ryan Tedder seems to have unlimited energy as he bounced and careened around the stage, often interacting with (and sometimes goofing around with) his bandmates.
I really enjoyed their show and can imagine them filling much larger venues and putting on a much different show compared with the more intimate setting of the Mountain Winery.
Below is a photo of OneRepublic's setlist from the show in Saratoga:
Below are some photos of OneRepublic performing on stage.  I was approved to shoot the first three songs with my pro gear, but note that their set is very dark with moody backlighting, and the first three were especially dark, and I was shooting from some distance.  Toward the end I picked up a few photos with a pocket point and shoot camera from my seat.  Click on any image for higher resolution versions of each photo.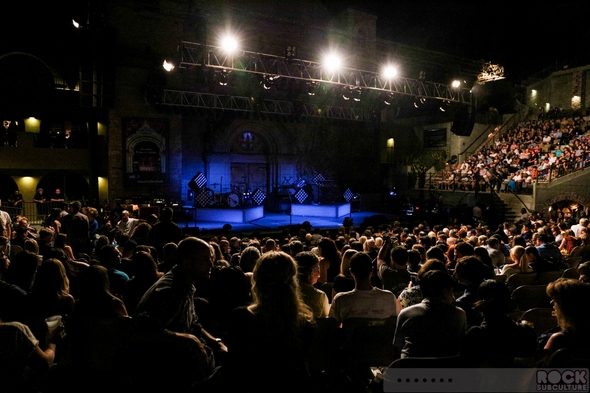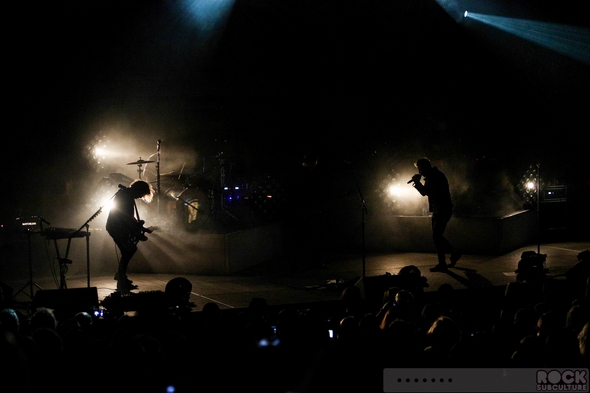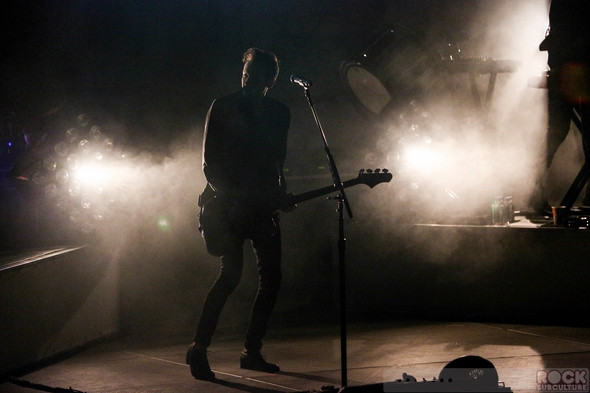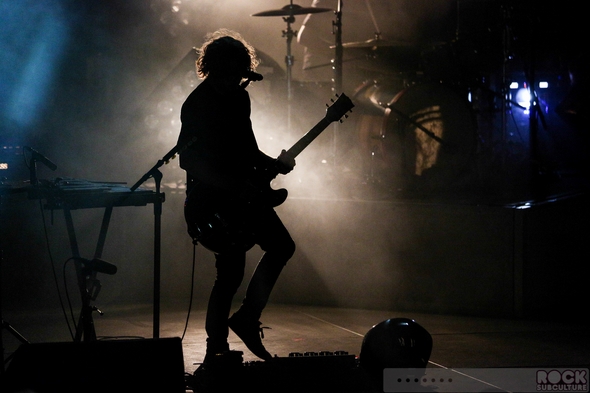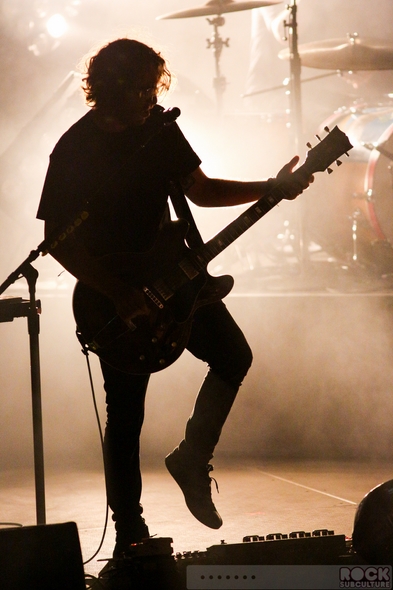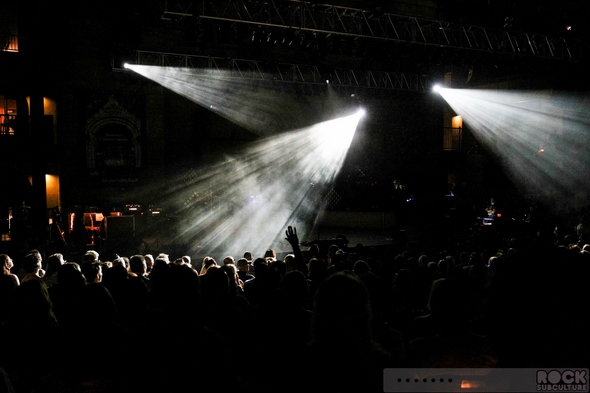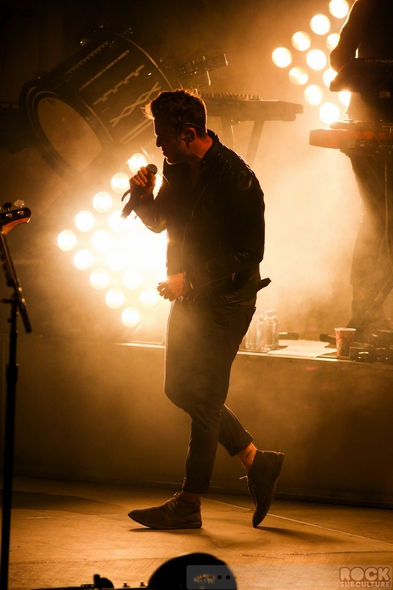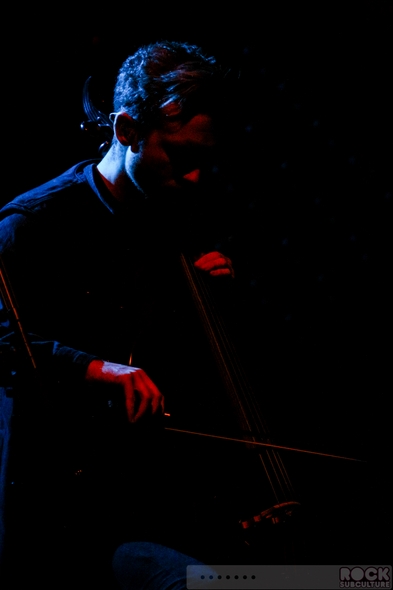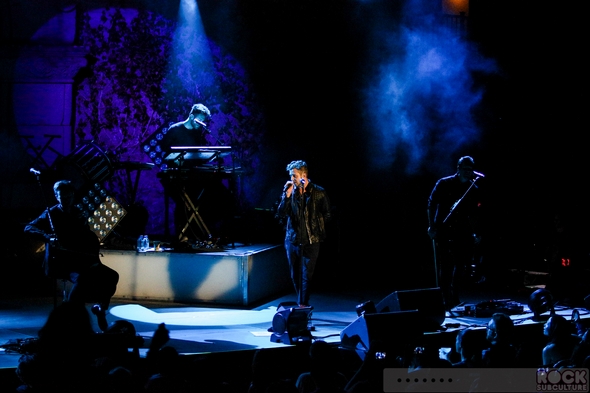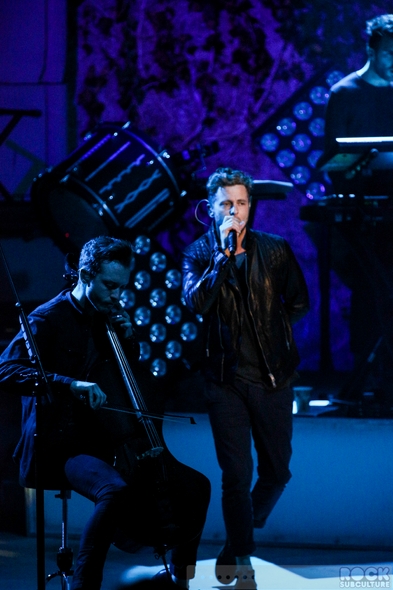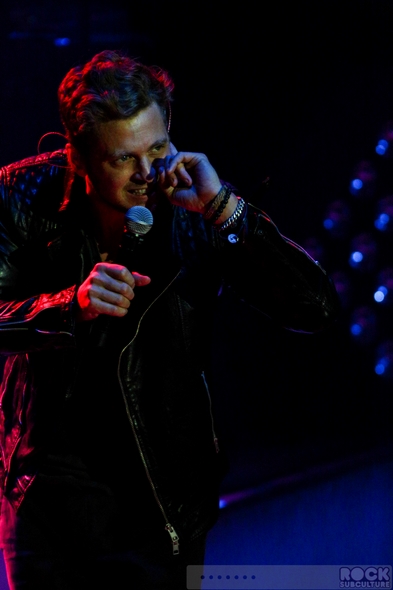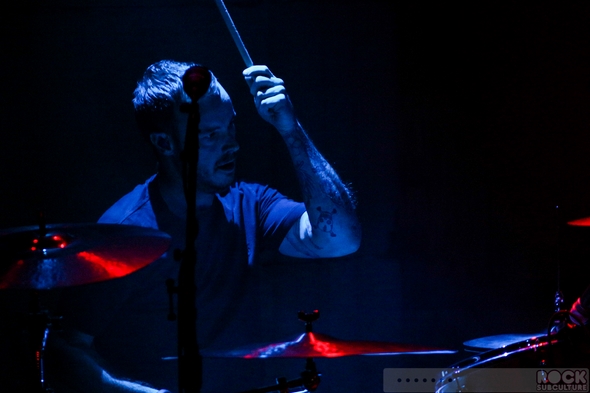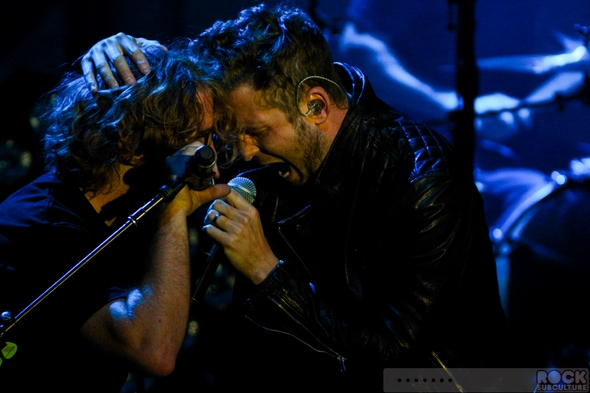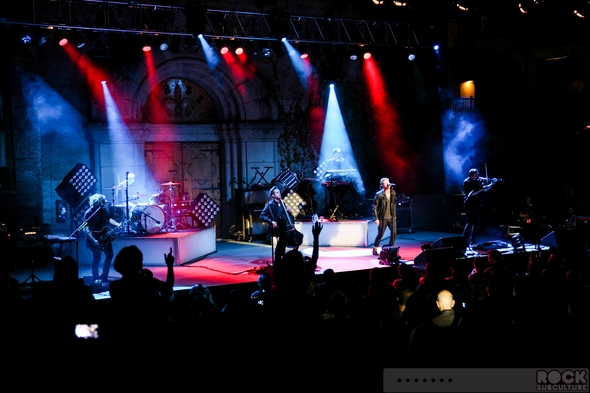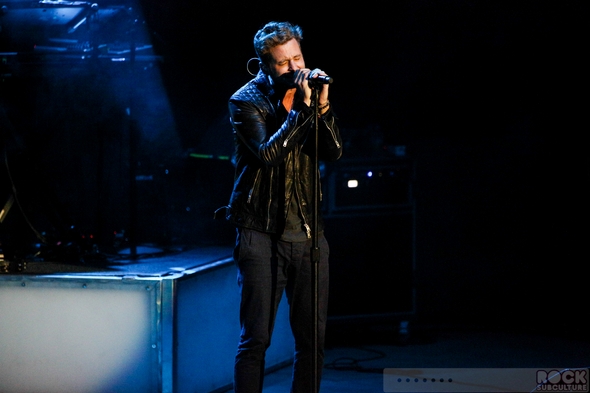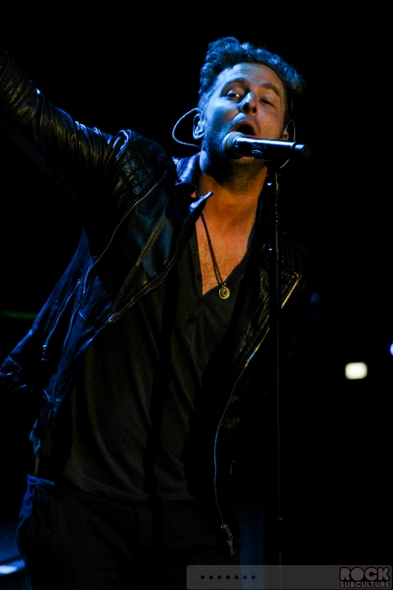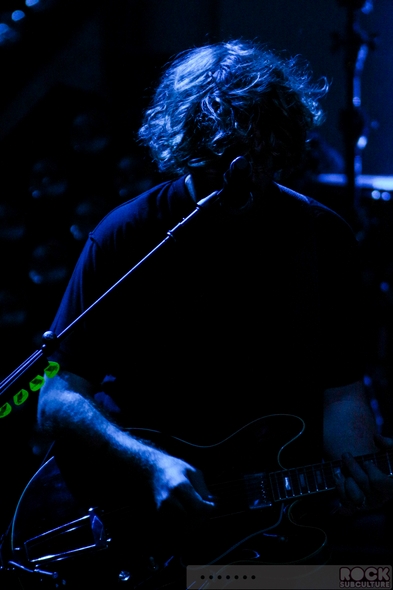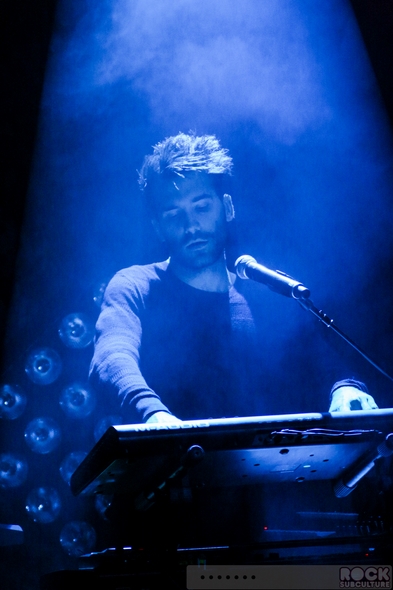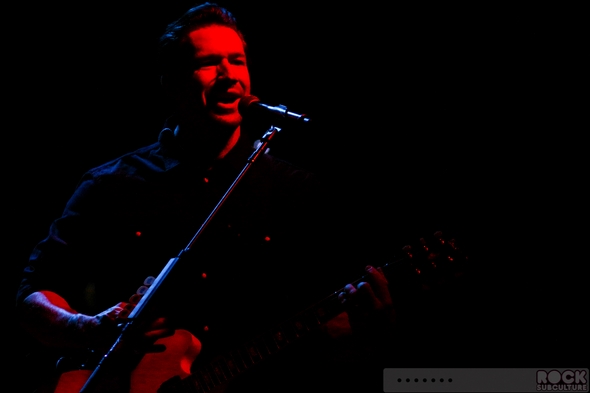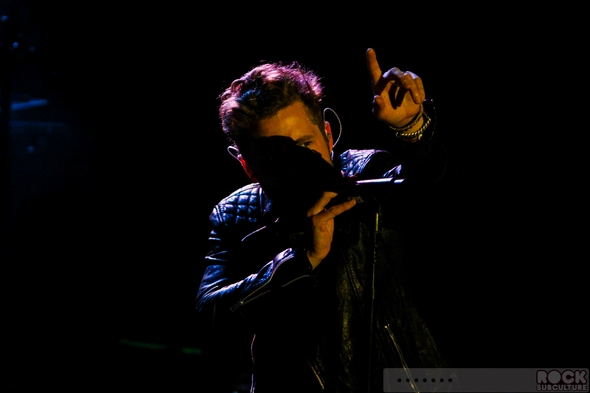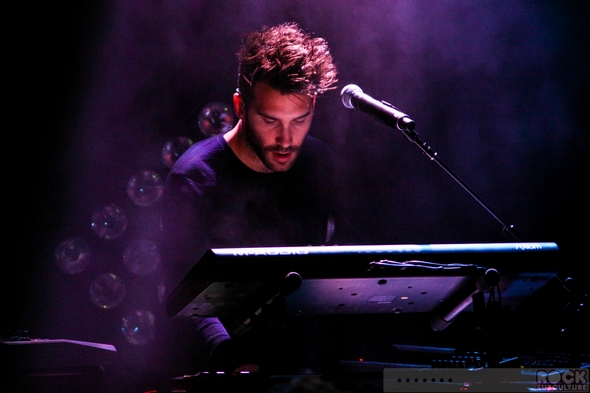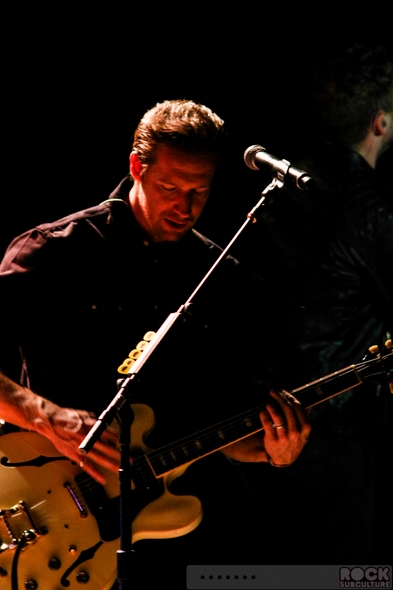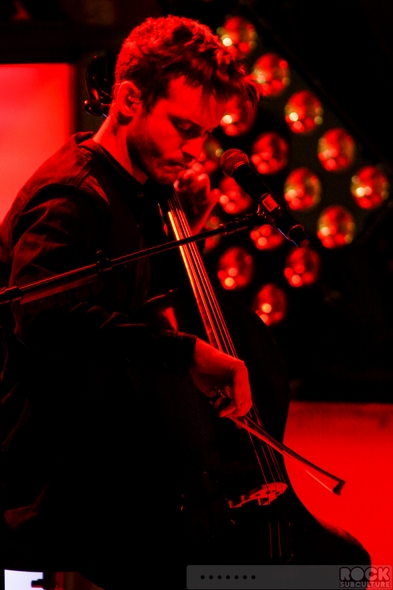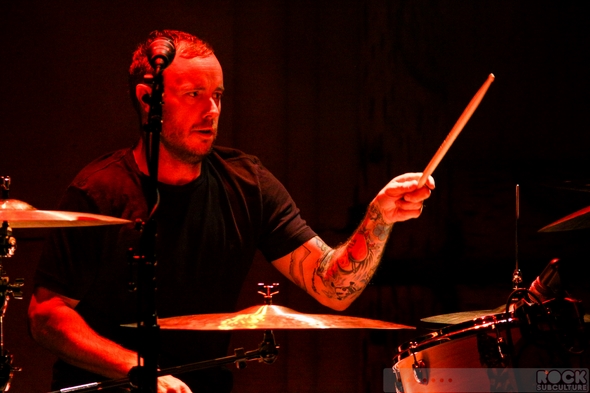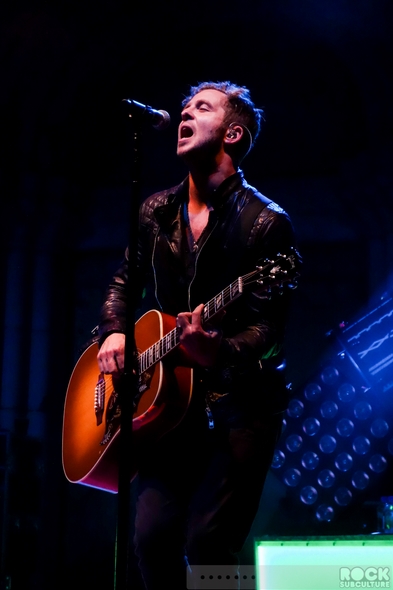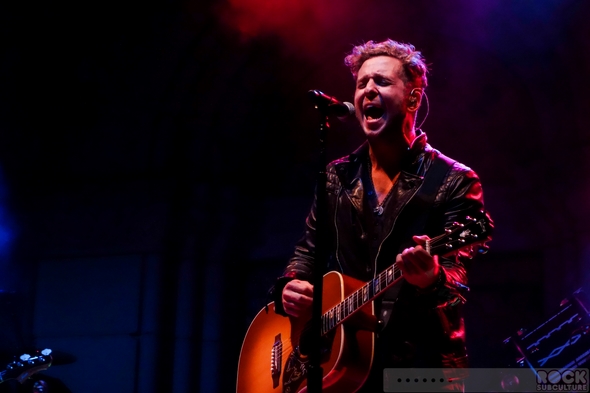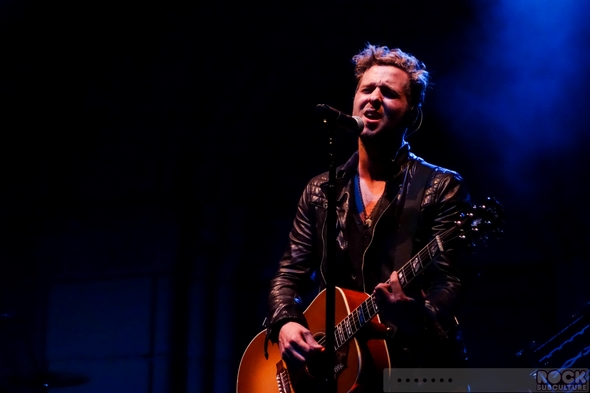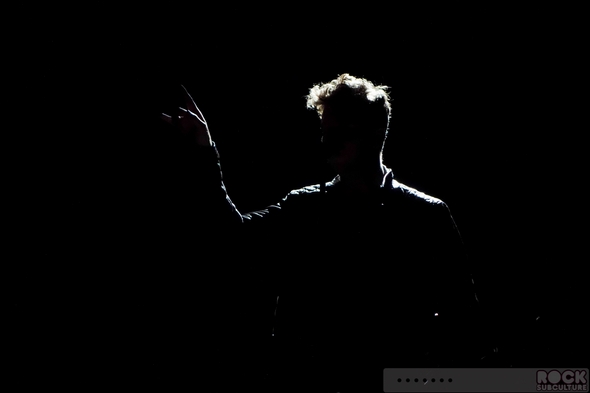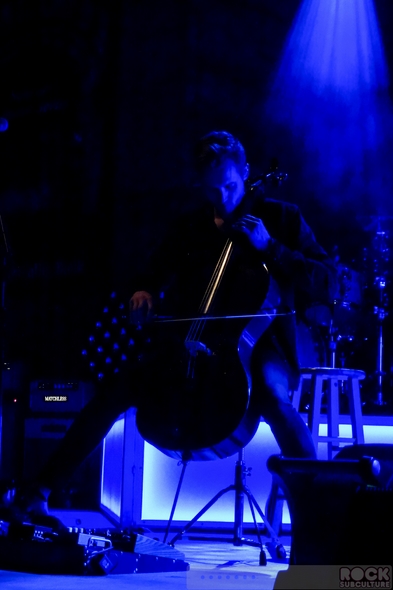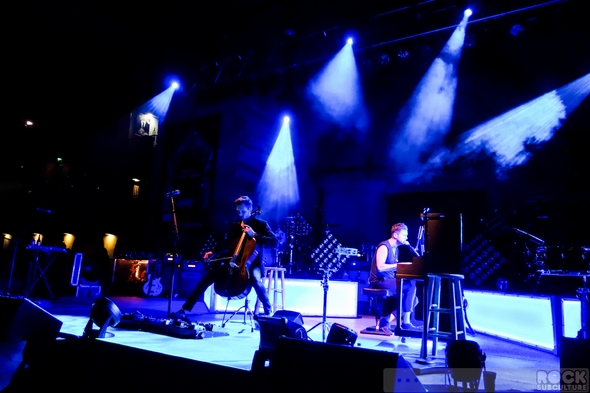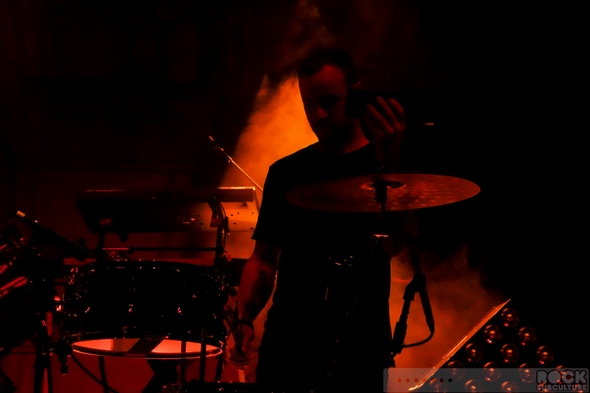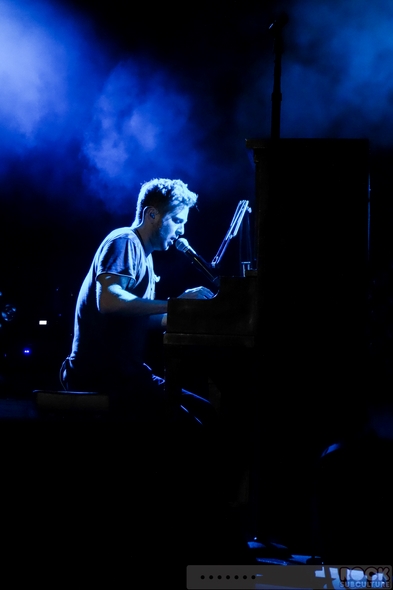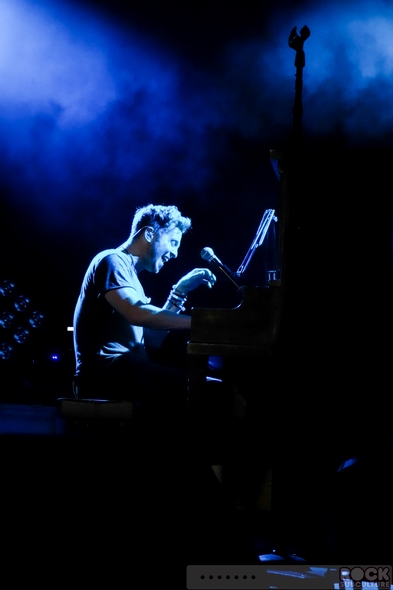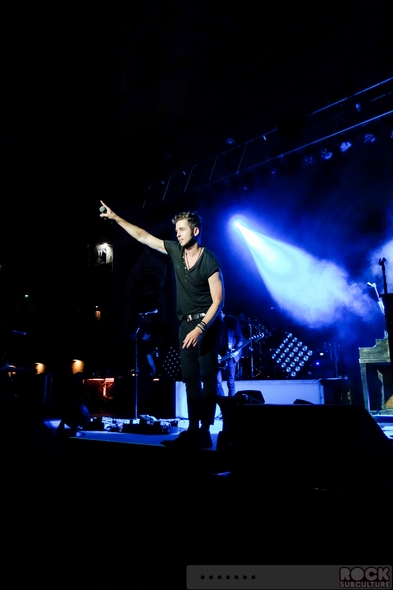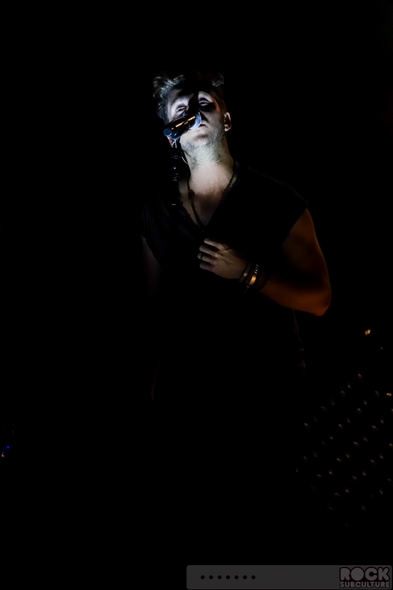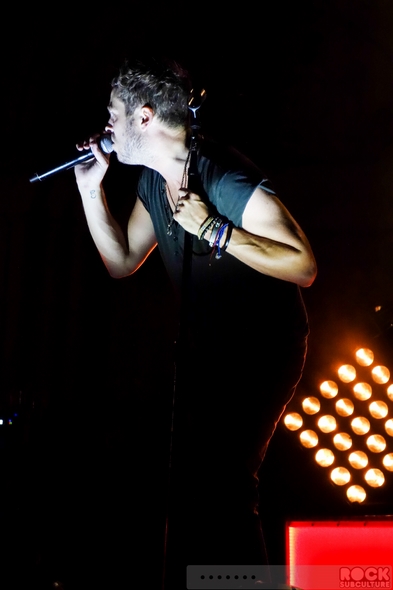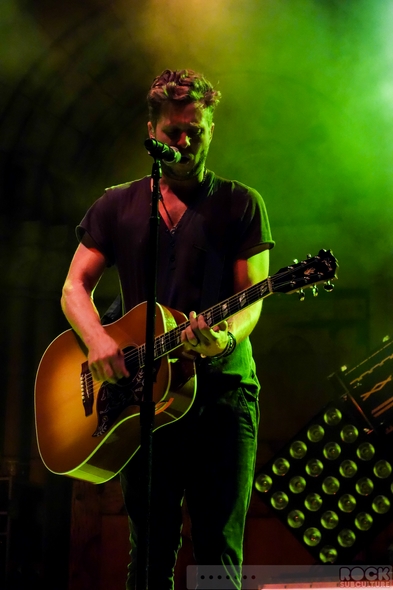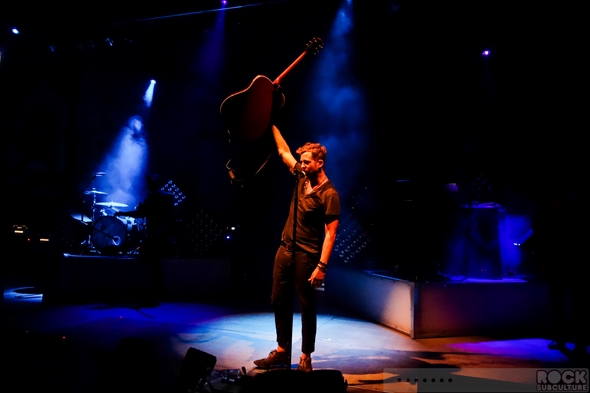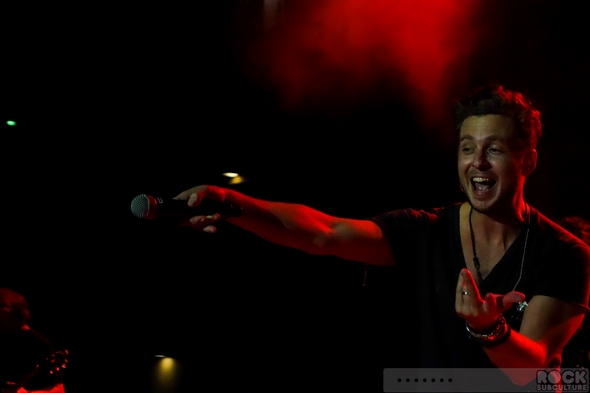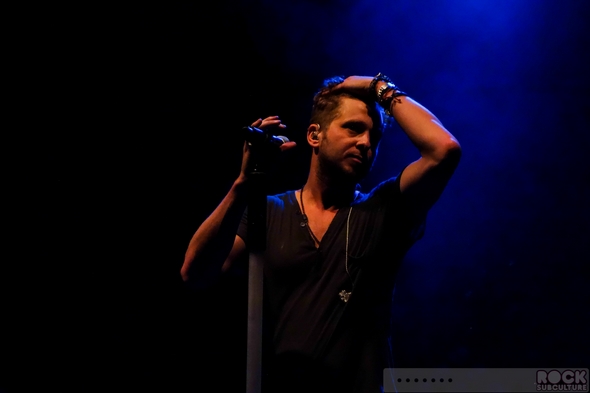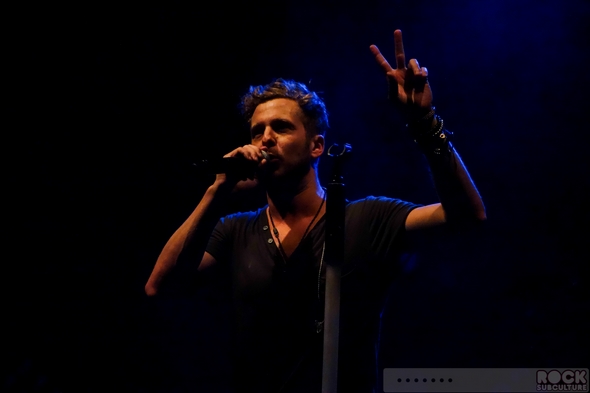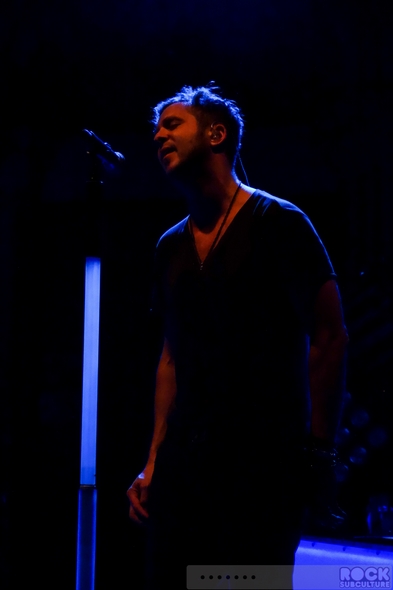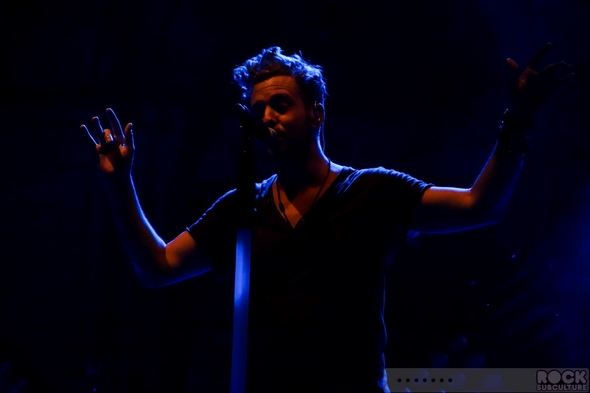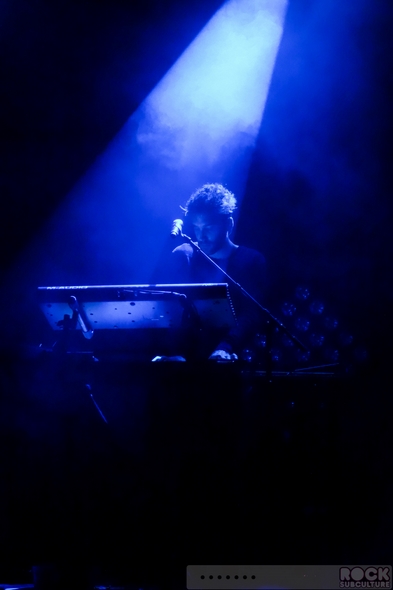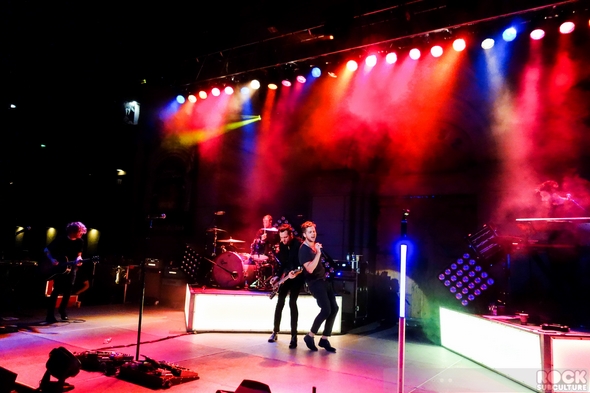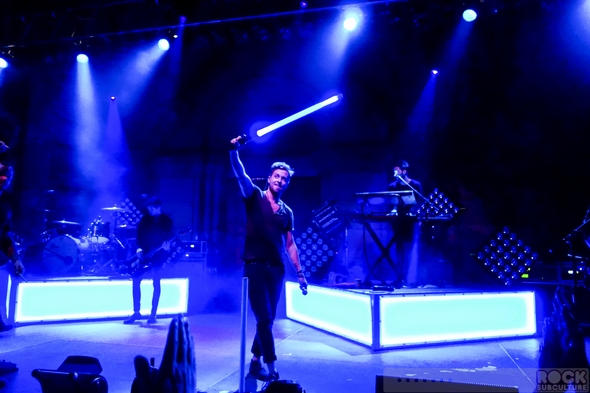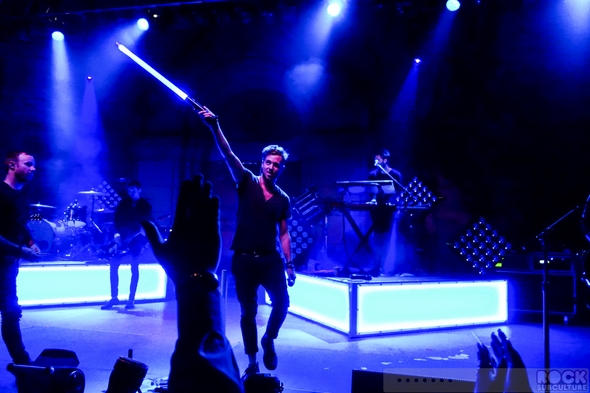 Jason DeBord