"You can't be what this is…"  Part of comedian Sinbad's introduction of The Brothers Johnson, headliners of V101's Old School Funk Fest 2013.  The legendary American Funk and R&B group took to the stage after Midnight Star and The Dazz Band through down the bass-driven hits for a few hours leading up to George "Lightnin' Licks" Johnson and Louis E. "Thunder Thumbs" Johnson rocked Thunder Valley's Outdoor Amphitheater with classics like "Strawberry Letter 23", "Stomp!", and "I'll Be Good To You", to the thrill of the sold out crowd at the World One Presents production.  It was definitely an evening of sublime entertainment with groups that unfortunately don't perform on stage much too often these days, though their old school sound definitely is a reminder of a lot of what is missing in music today in many respects.

Who: Sinbad
Who: The Brothers Johnson
Who: Midnight Star
Who: The Dazz Band
Who: DJ Gino
Venue: Thunder Valley Casino Resort – Outdoor Amphitheater
Where: Lincoln, California
Promoter: World One Presents & V101 FM The Beat of Sacramento
When: September 7, 2013
Seating: Photo Pass

Having had an opportunity to take part in concerts this year that celebrate some great music that has not been forgotten, like Freestyle (with the Super Freestyle Explosion) and Old School Rap (with the Kings of the Mic Tour), getting a chance to experience a full night of Funk makes a bit of a trifecta for me personally.

Funny enough, I was just lamenting the lack of Funk in an interview with Method Man and Redman earlier this year, so it is awesome that this event was put together by V101 and World One Presents.
Like the Regeneration Tour reviewed a few weeks ago, Thunder Valley Casino Resort played host to this concert event at their Outdoor Arena.  I don't know if it was technically sold out, but at least to me it appeared that about every seat in the venue was accounted for with a very enthusiastic and pretty great crowd.
Though comedian Sinbad had top billing for the show, and served as an MC or sorts, his stand-up portion of the show was at the front end, which was a fun way to kick things off.  With some prepared material and some spontaneous interaction with members of the audience, he was actually very, very funny and had a lot of fresh and contemporary material.  He drew in the crowd over the course of his set, which ran I think just a bit less than an hour.
Also helping run the show were principals from V101 FM as well as DJ Gino, who did an awesome job playing music that kept a lot of fans out of their seats even between sets.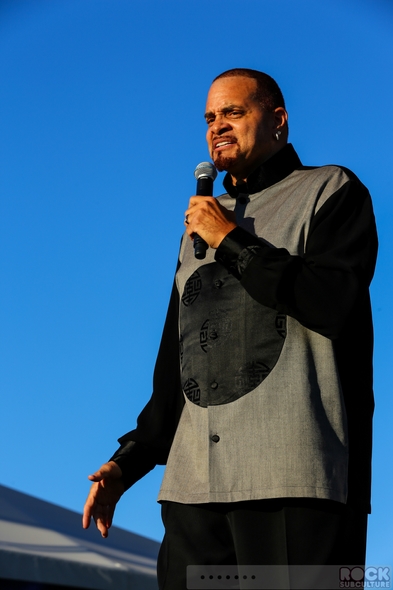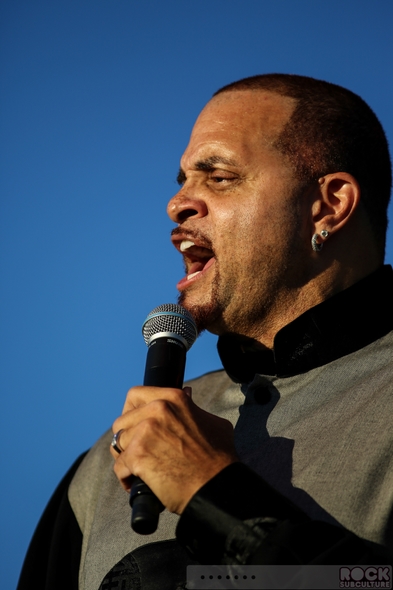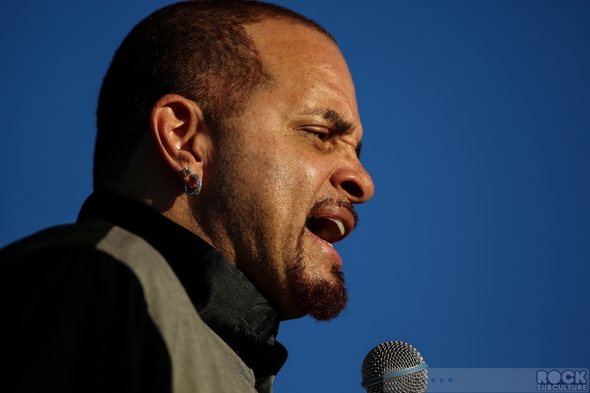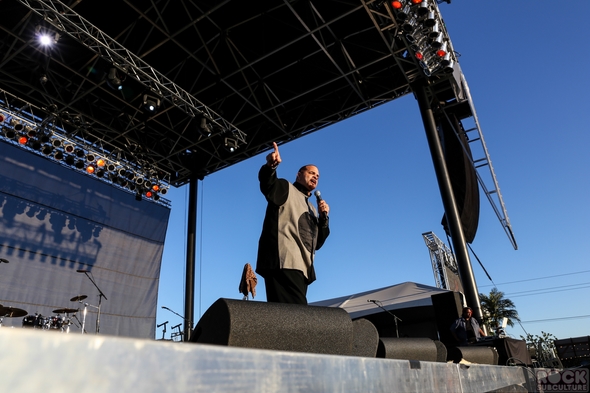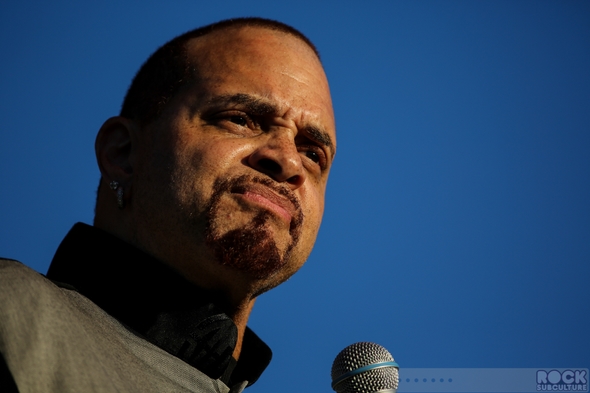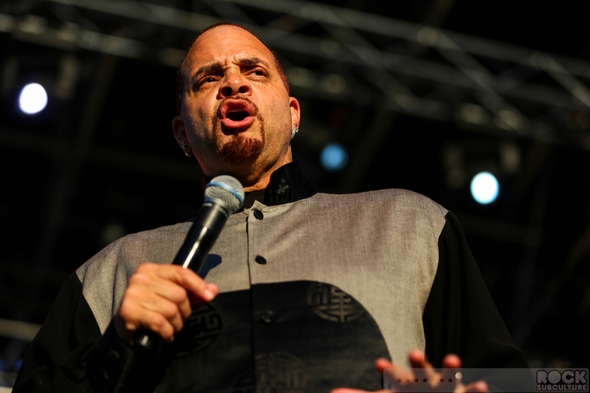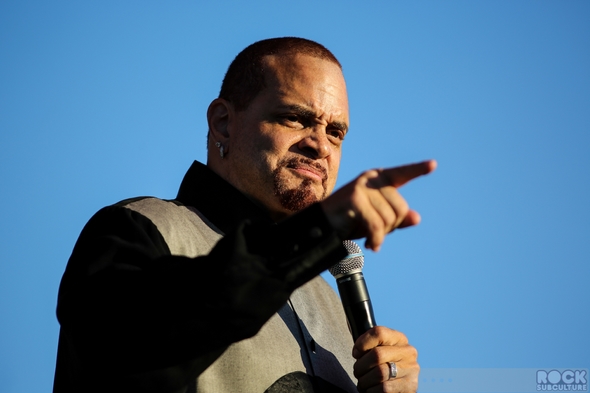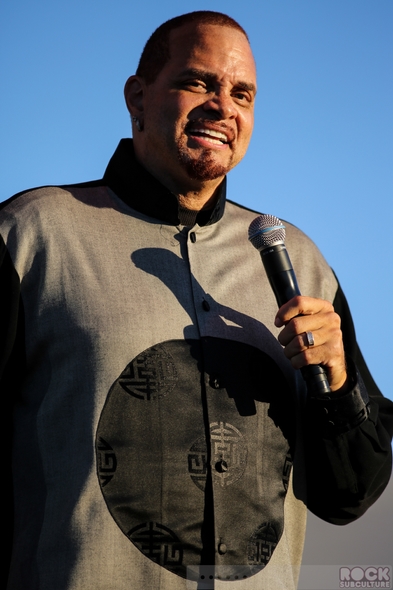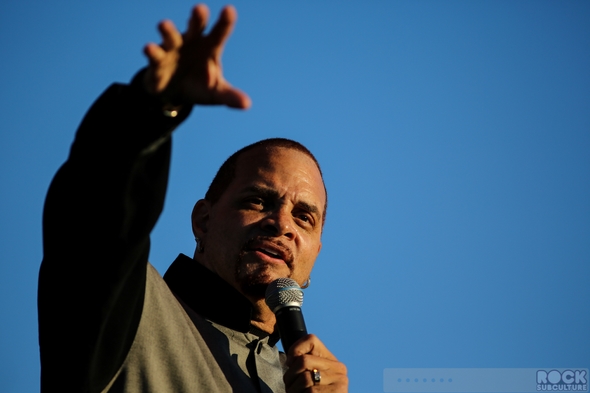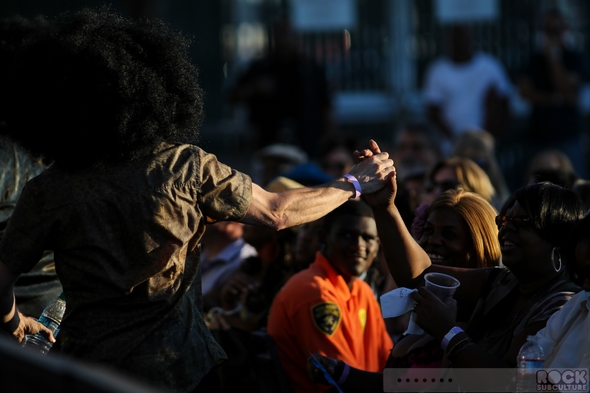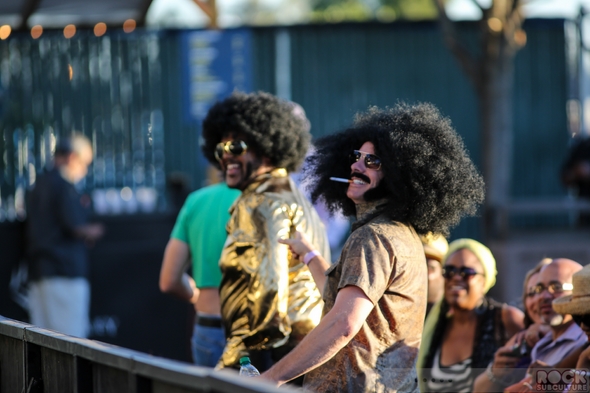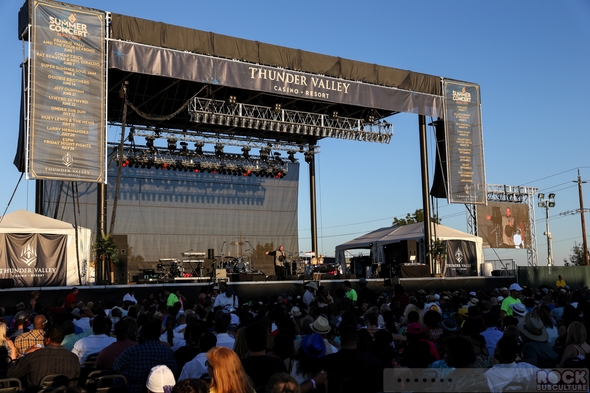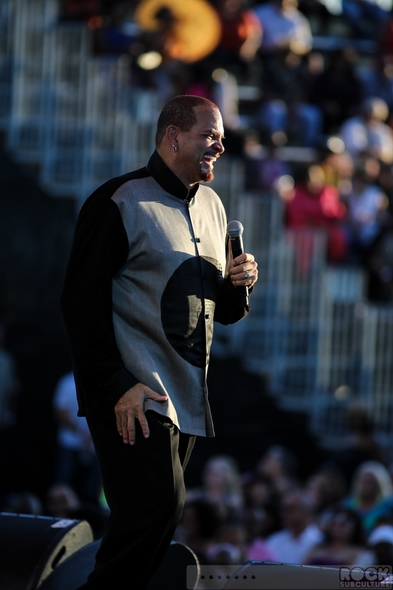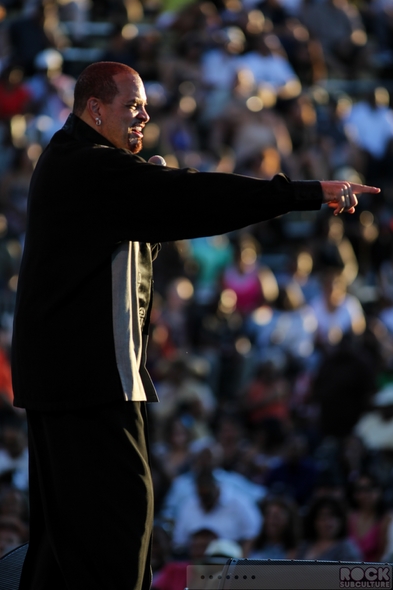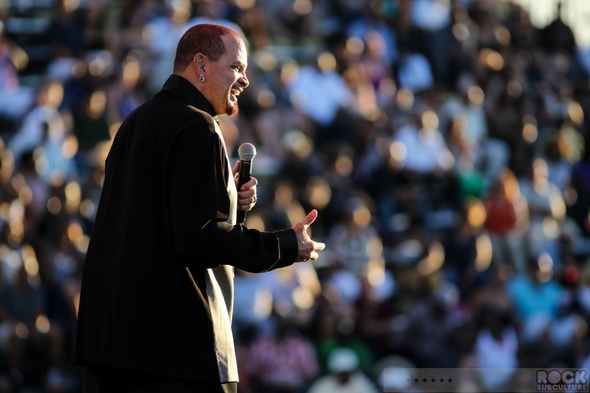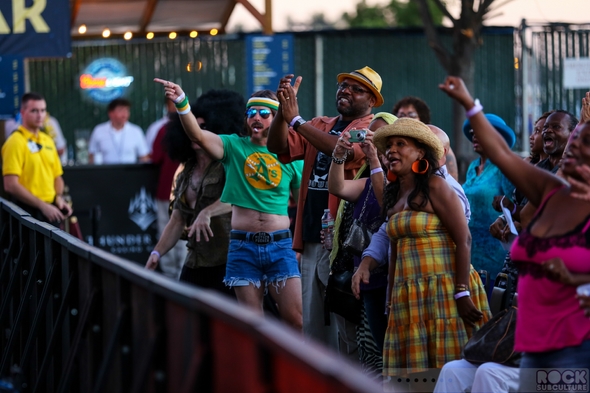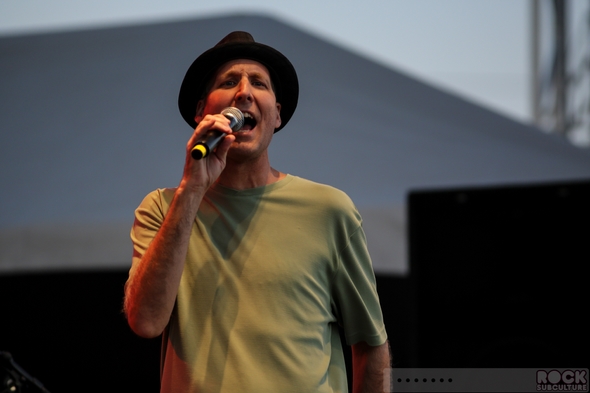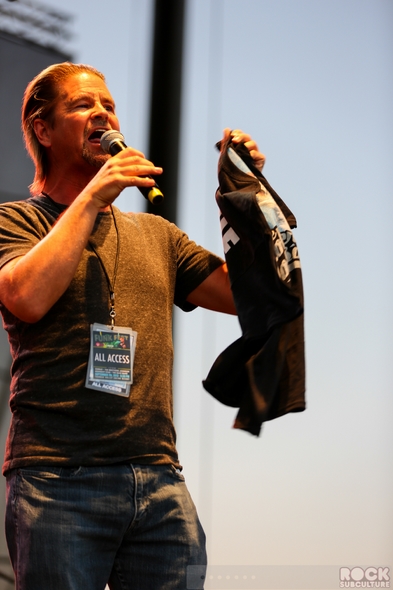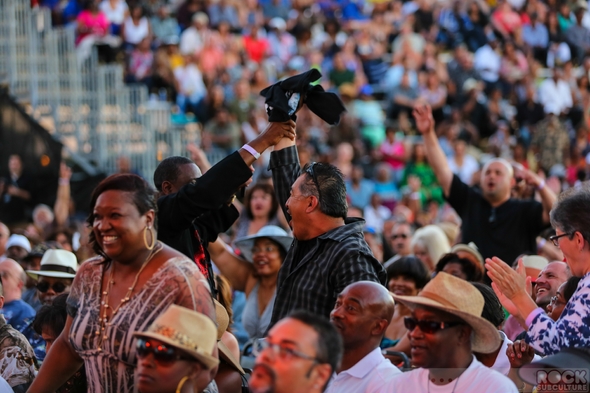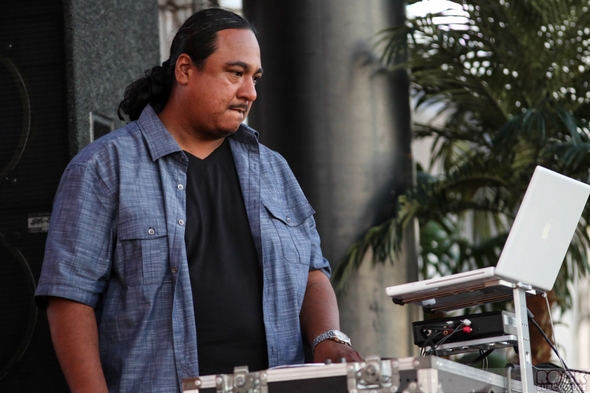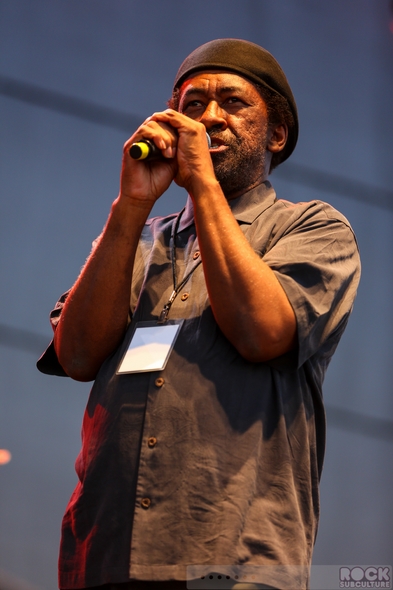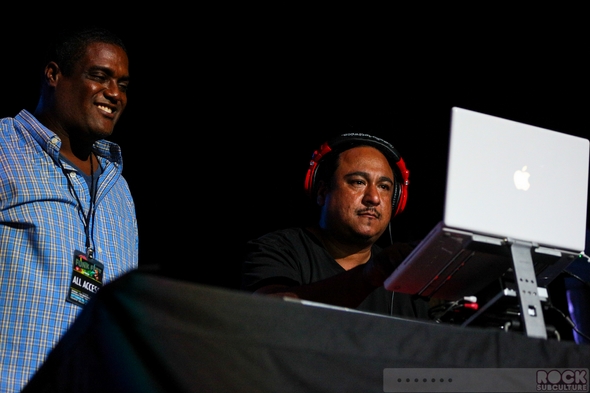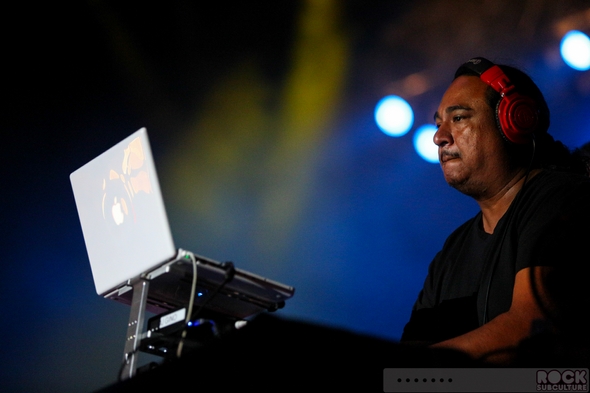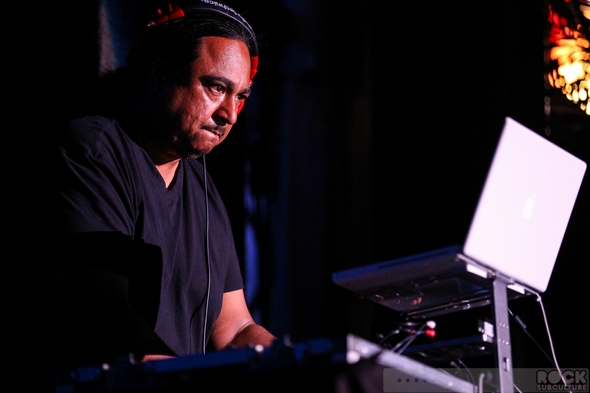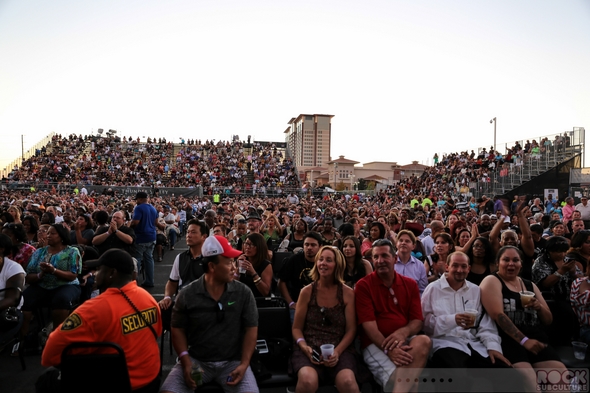 It was really a perfect line-up that amounted to a triple headliner show, with three classic artists with quite a few hit songs in the Funk genre, which is one of the few genres in music where the bass guitar matters.  In addition to music that falls within, it truly had an impact on music at large…  even one of my favorite bands, Duran Duran, went through their own Funk phase when Warren Cuccurillo was on board with Nile Rodgers producing.
The Dazz Band
Members
Bobby Harris (saxophone, clarinet, background vocals)
Sennie Skip Martin (trumpet, vocals)
Marlon McClain (vocals and guitars)
The Dazz Band was formed as "Kinsman Dazz" in Ohio in 1976, though they became the Dazz Band in 1980 and were signed to Motown Records.
The Grammy Awarding winning artists are best known for their early 80s hits "Let It Whip", "Joystick", and "Let It All Blow".
They definitely delivered, with great sound and stage presence.  You would think, from the way that they commanded the space, that this was one stop on a massive world tour.
Below are some photos of the Dazz Band performing on stage (click an image for higher resolution versions of each photo):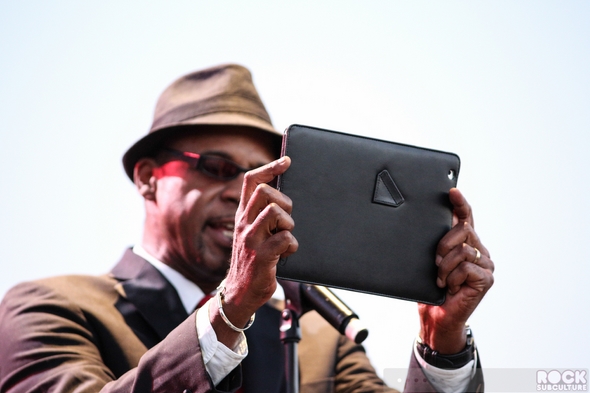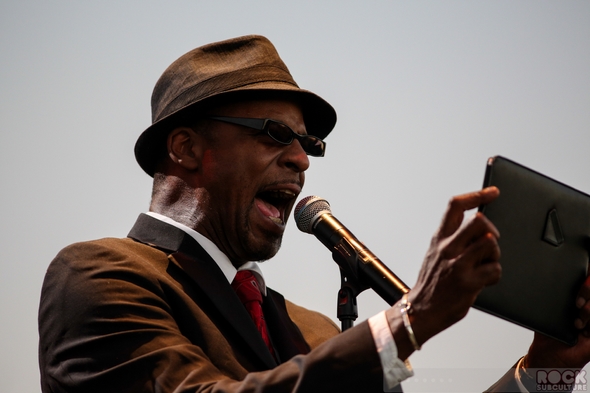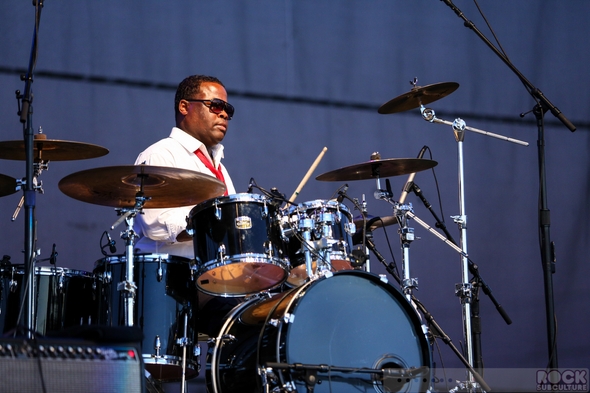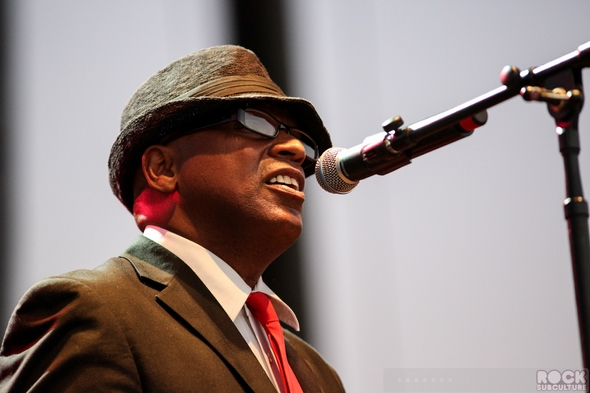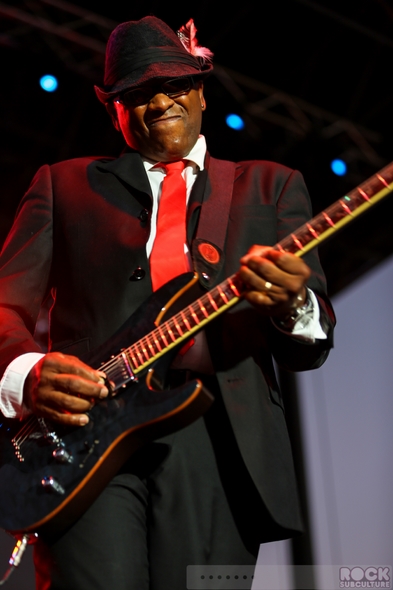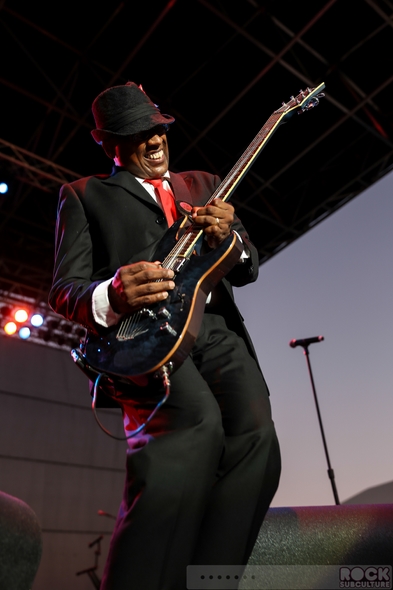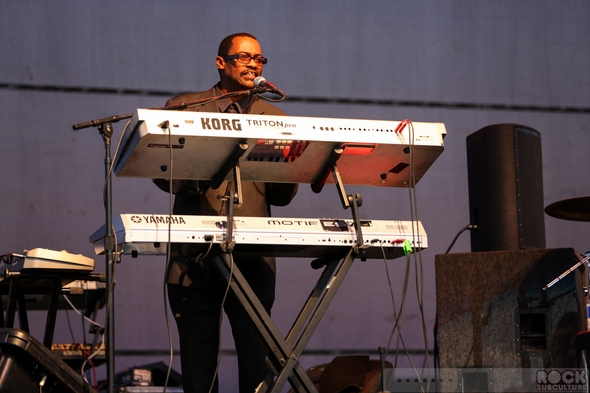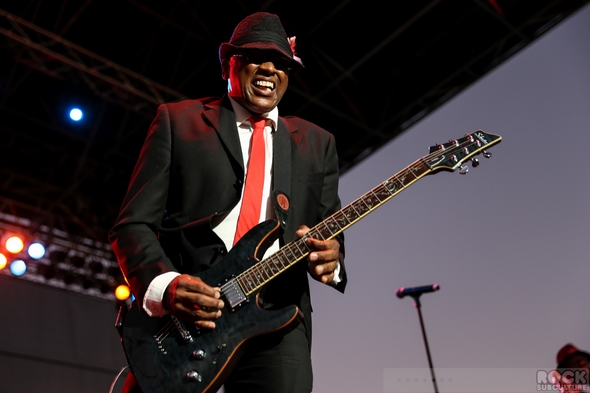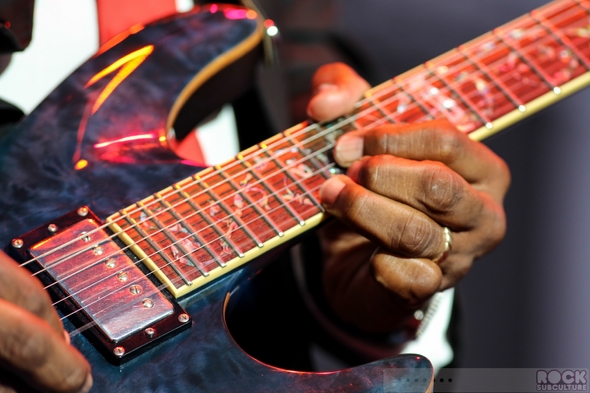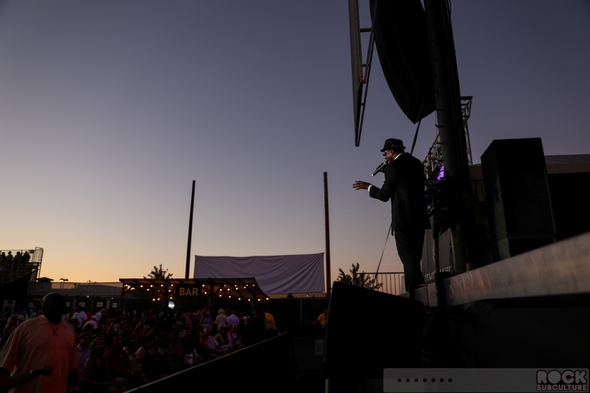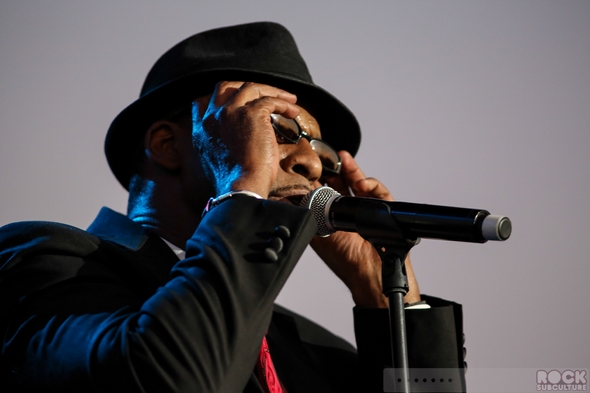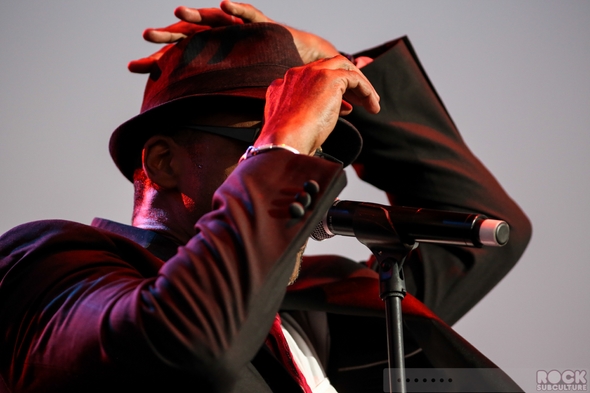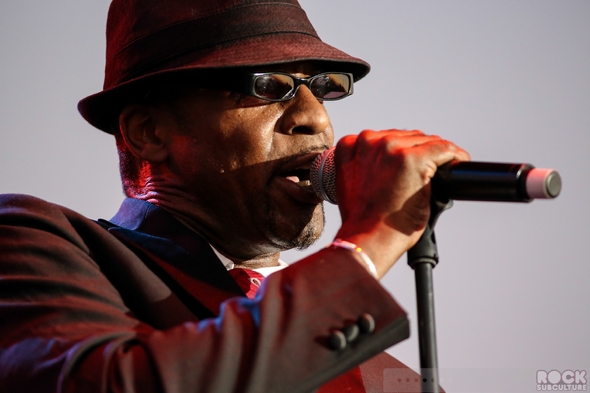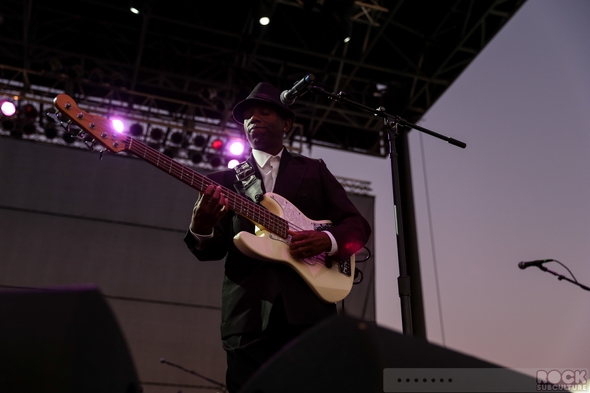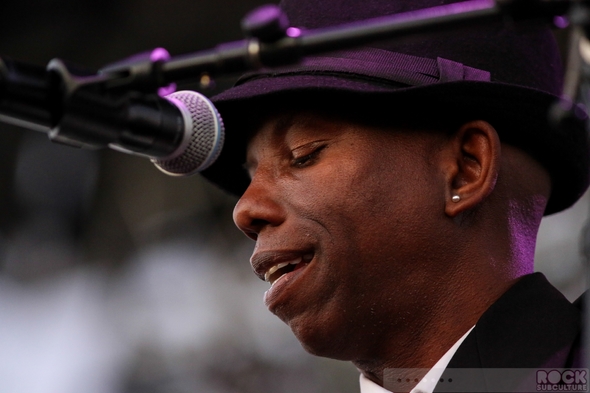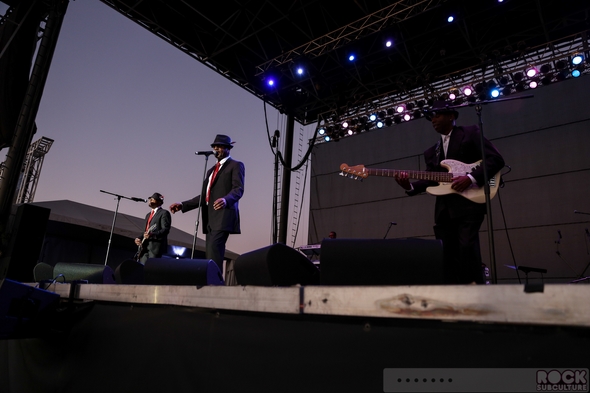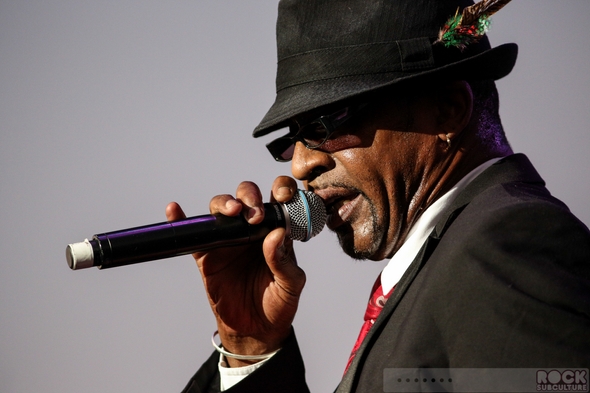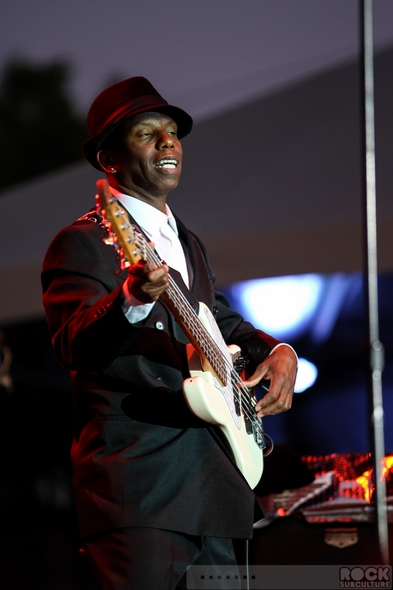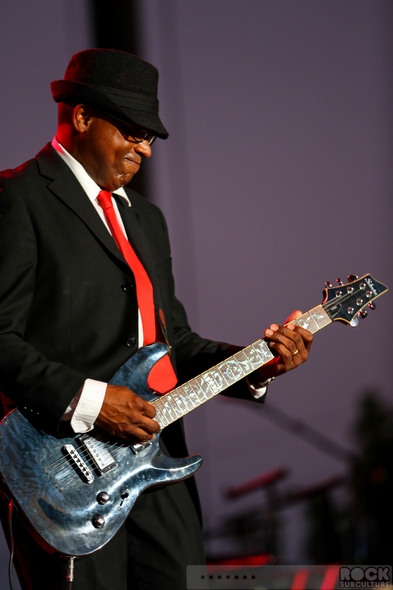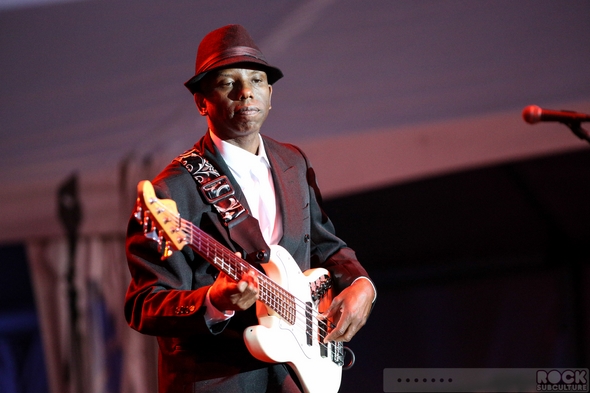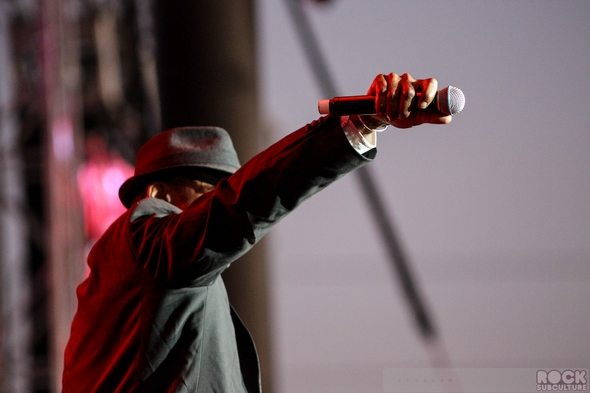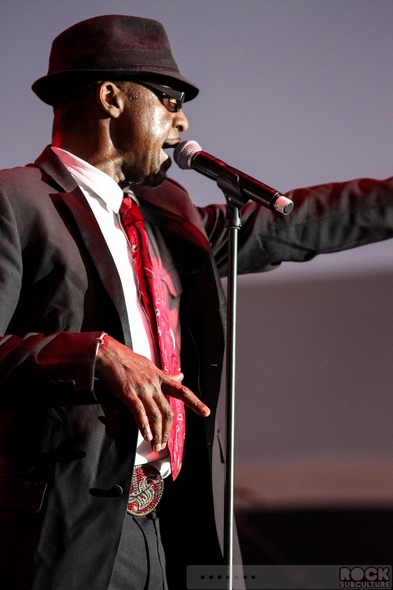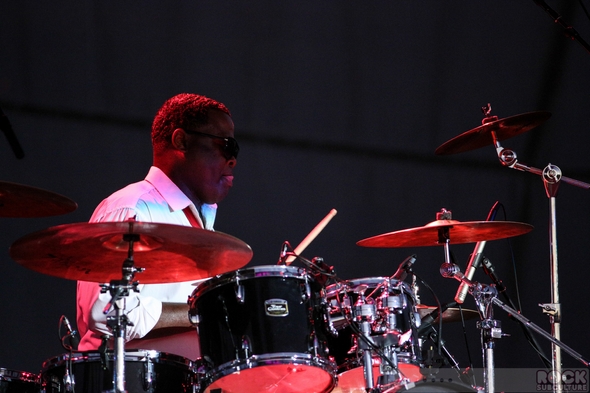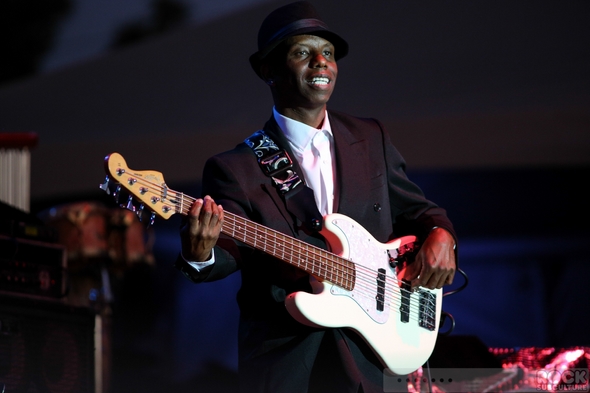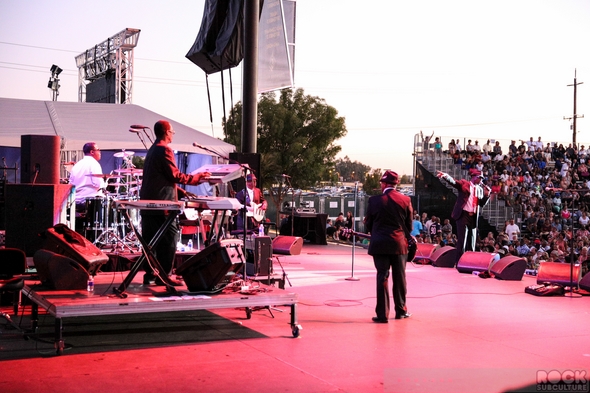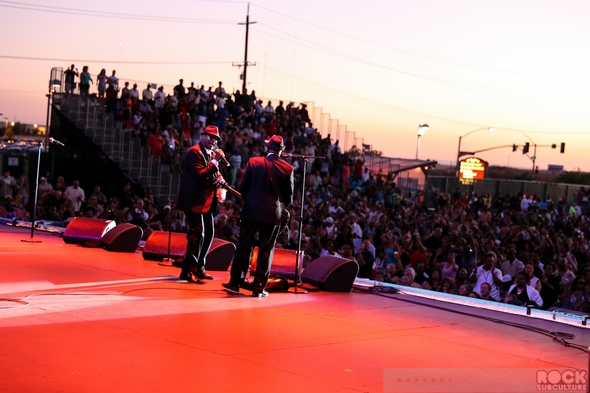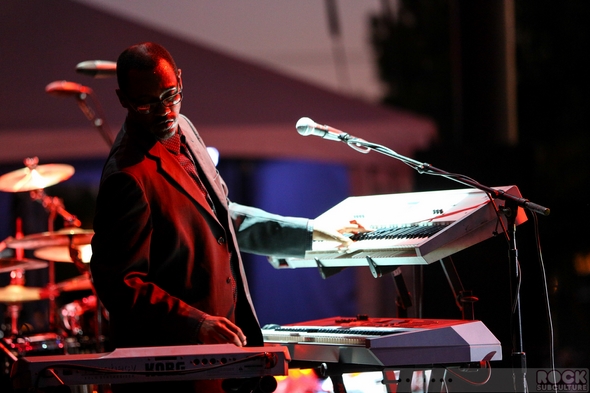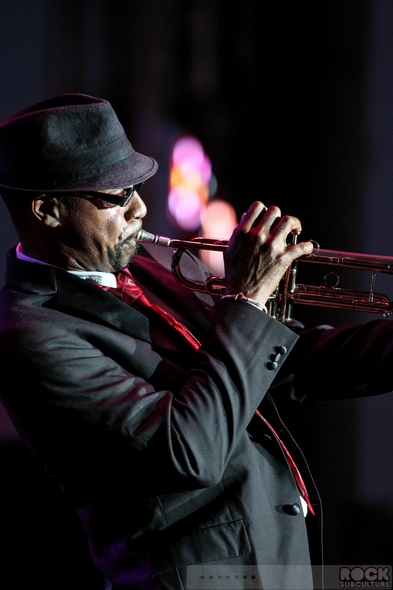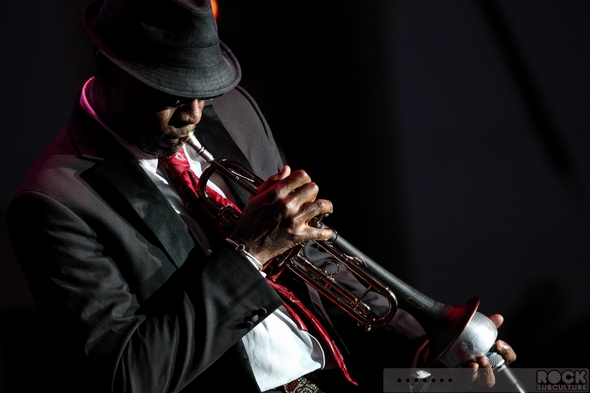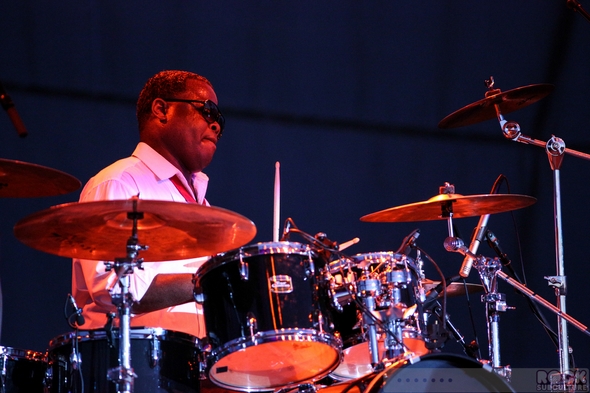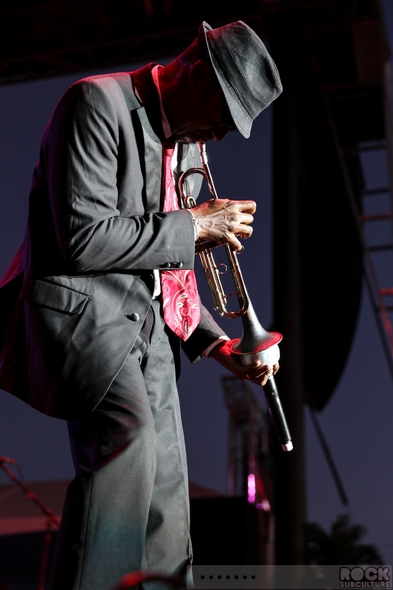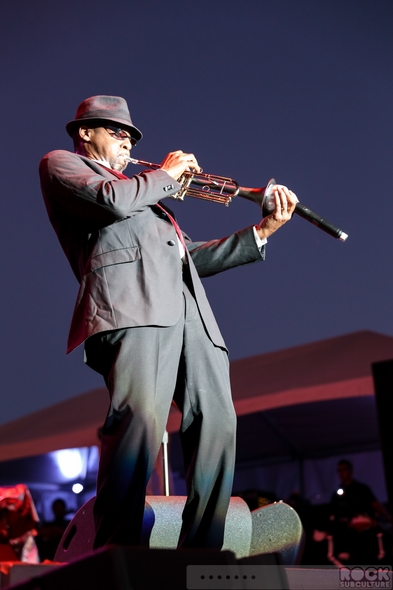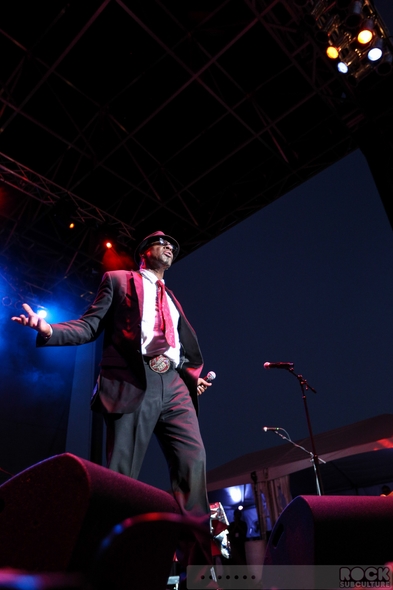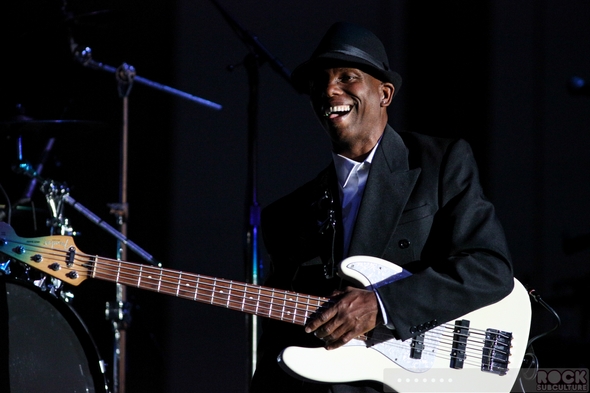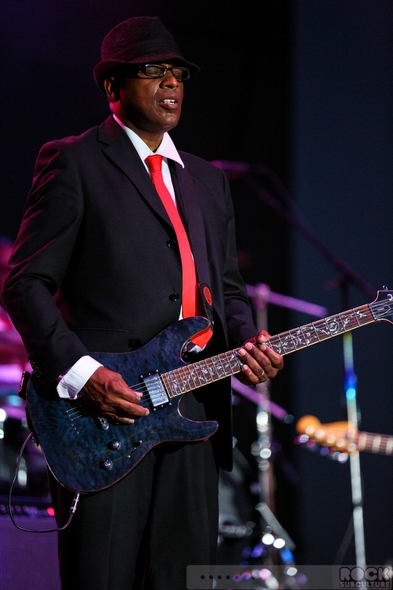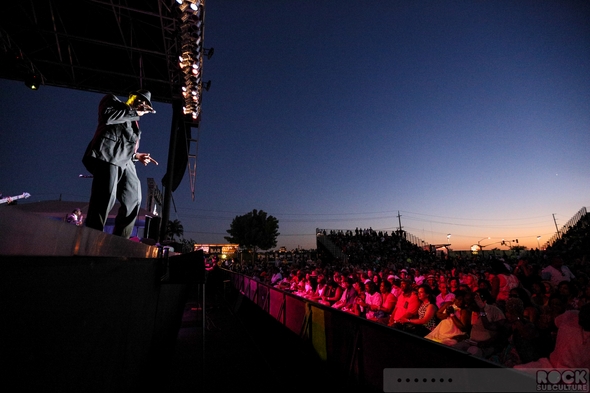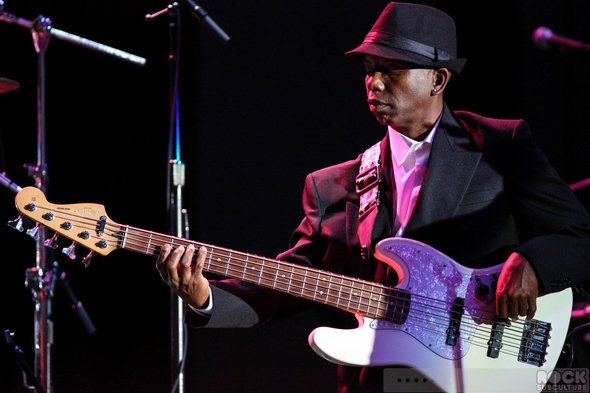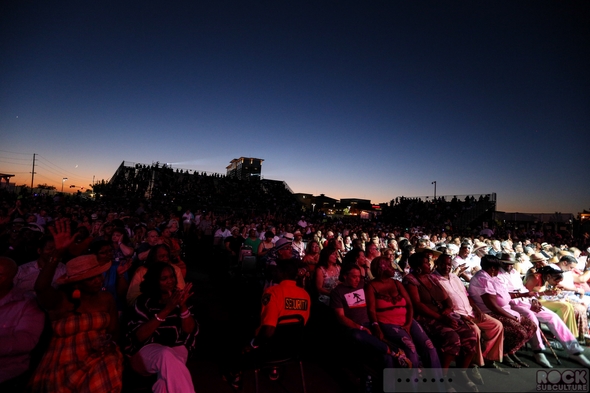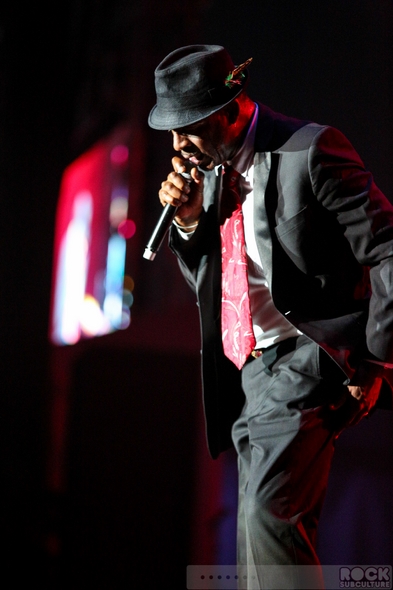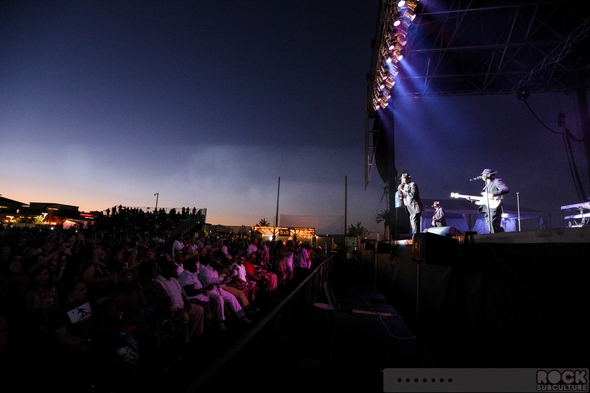 Midnight Star
Members
Belinda Lipscomb (vocals)
Melvin Gentry (guitar, vocals)
Kenneth Gant (bass, vocals)
Bobby Lovelace (drums)
Bo Watson (keyboards, vocals)
Bill Simmons (multi-instrumentalist)
Like the Dazz Band, Midnight Star had origins in the mid-70s, having formed in 1976 in Kentucky, though their debut record did not hit until 1980, and being very prolific, they had three studio albums out by 1982.
Their biggest hits include "No Parking (On The Dance Floor)", "Freak-A-Zoid", "Slow Jam", and "Midas Touch".  While The Brothers Johnson have a more 70s sound that has disco and rock influences, Midnight Star sound decidedly 80s with these hits, with more emphasis on synthesizer/keyboards.
Watching them perform live really makes one appreciate how they are real musicians with the ability to shift to different roles from song to song, with many members putting in awesome vocals.
Also remarkable is how the band is composed of all of those original members, which is quite rare for early 80s bands.  They seemed to be having a fantastic time performing on stage and it was unbelievable how well they brought their songs to life for the crowd.
Below are some photos of Midnight Star performing on stage (click an image for higher resolution versions of each photo):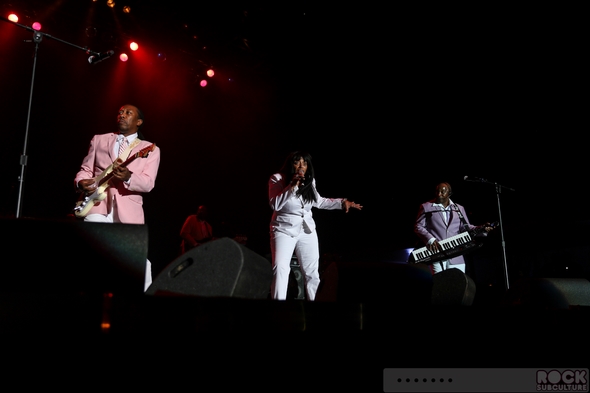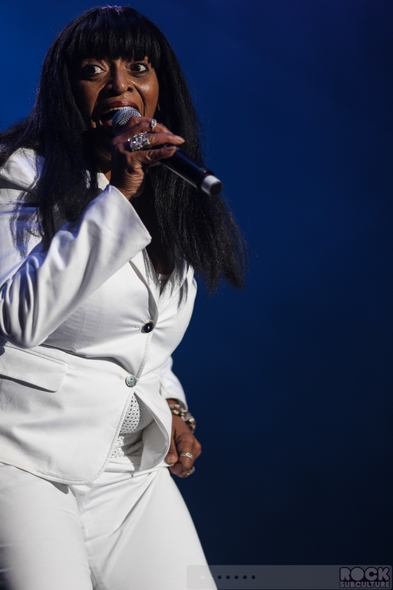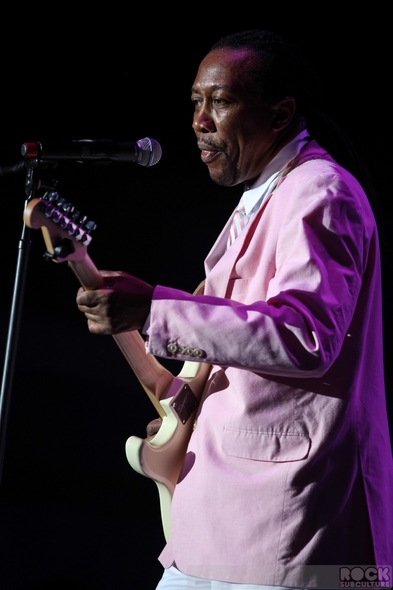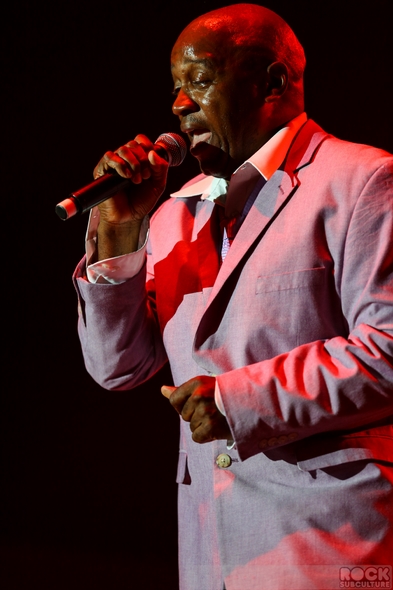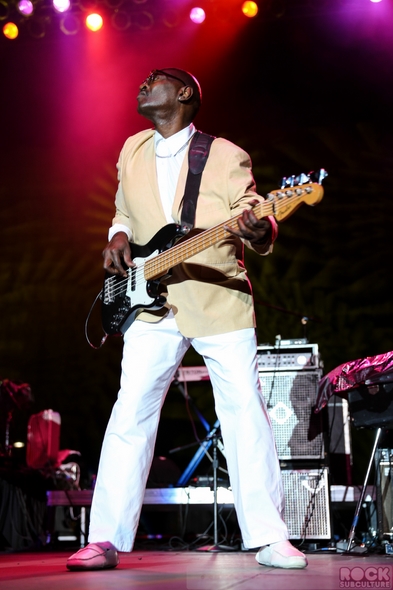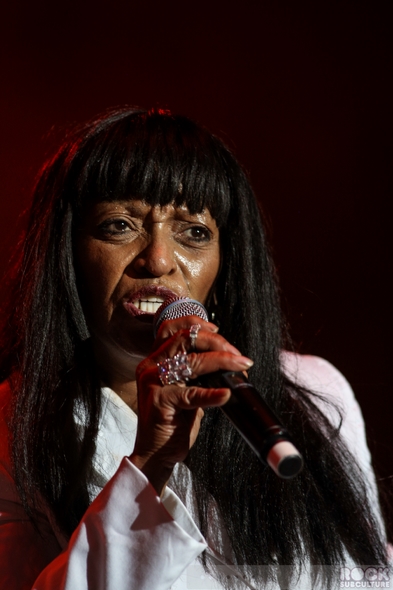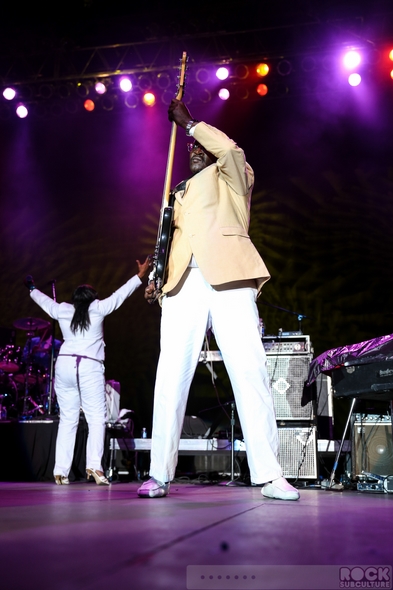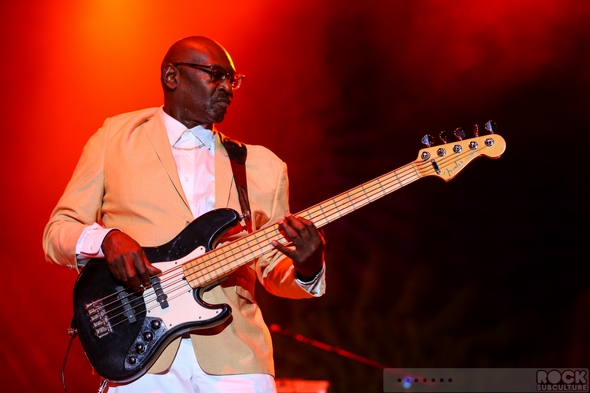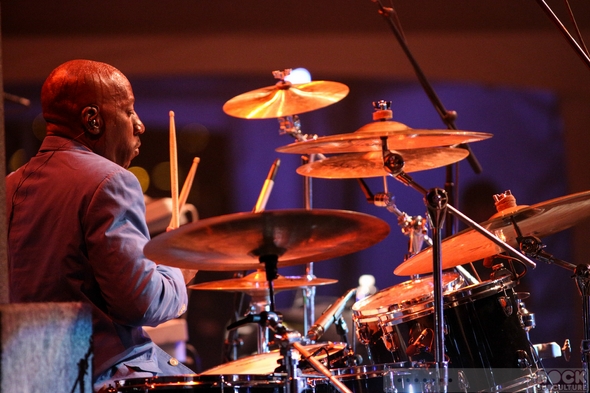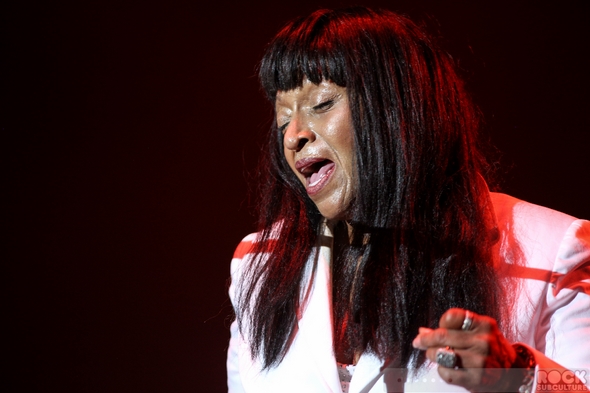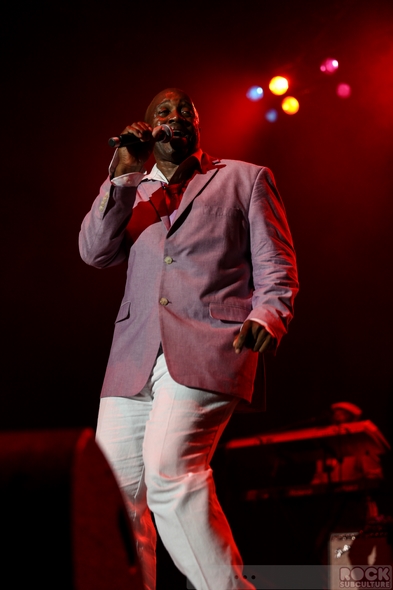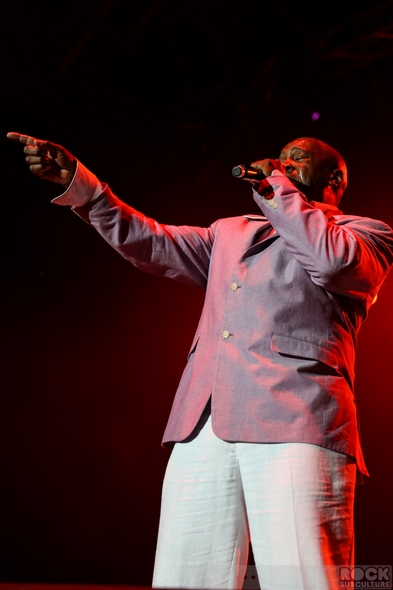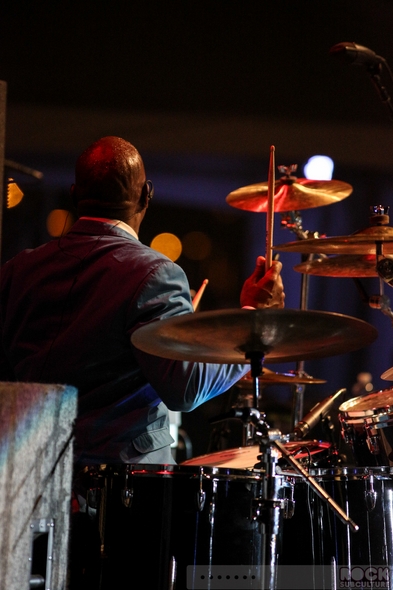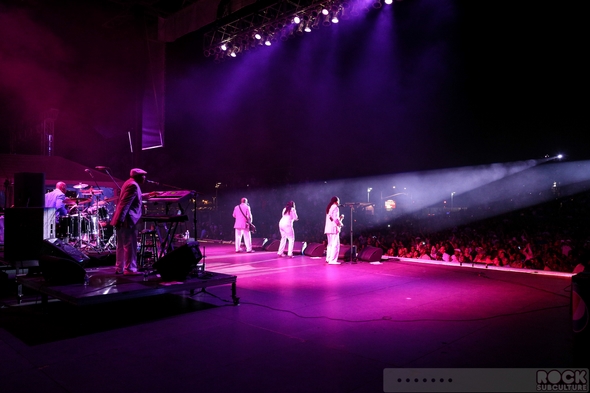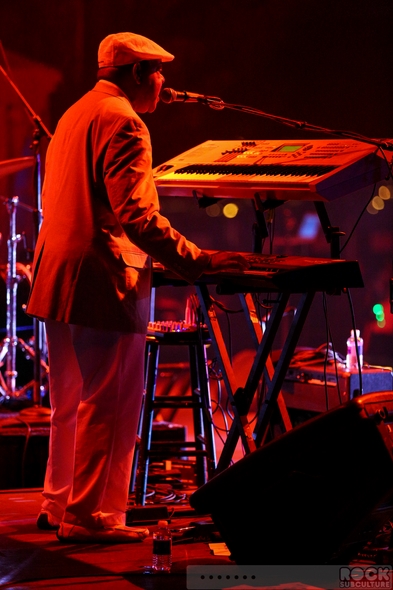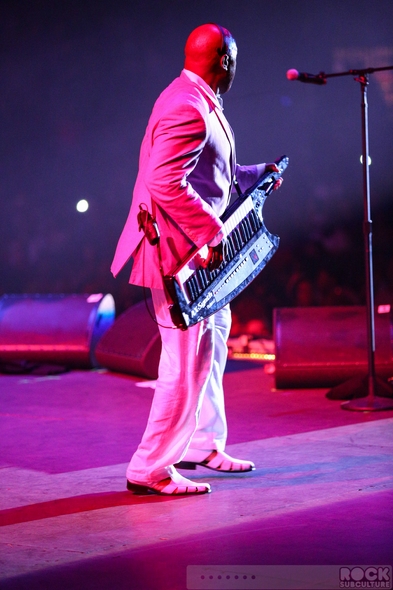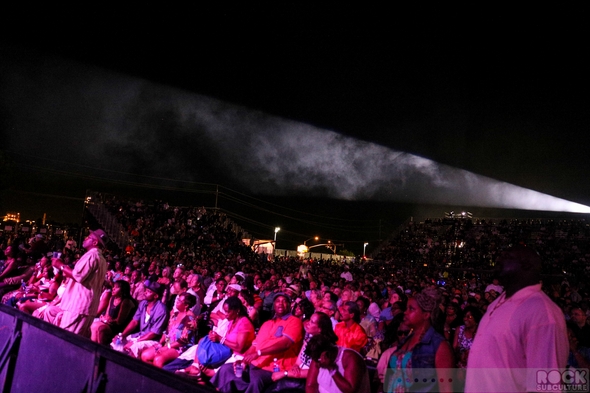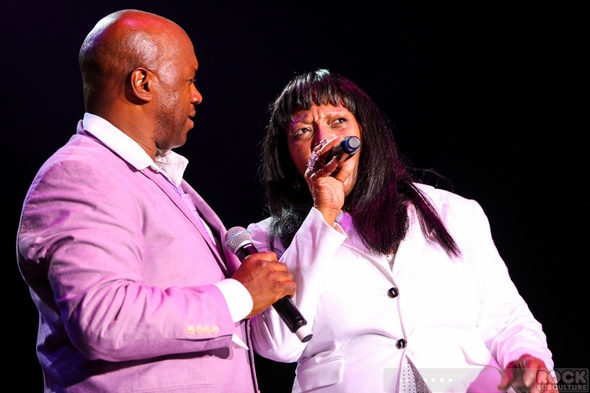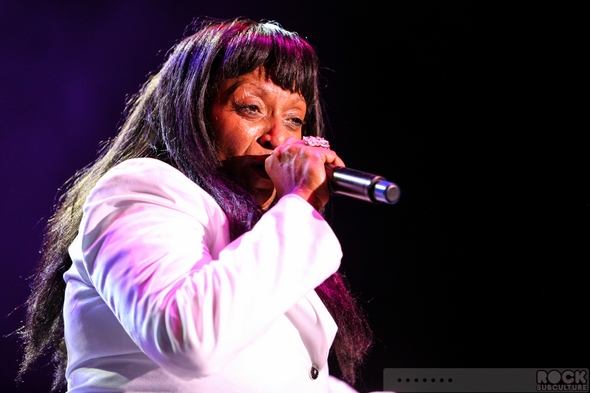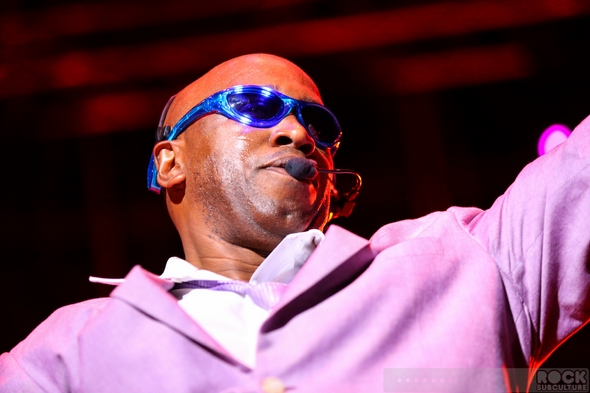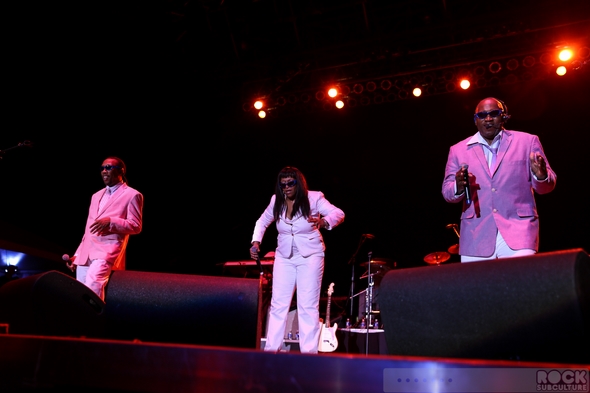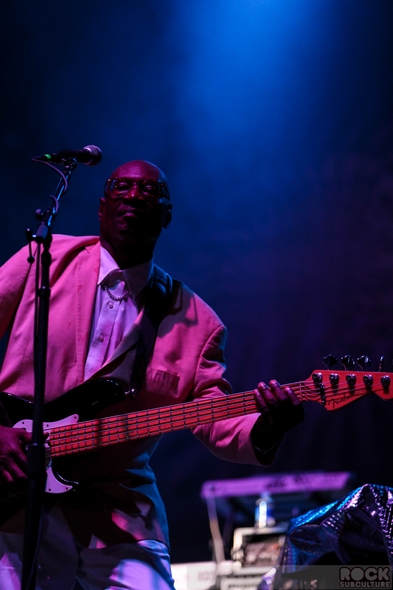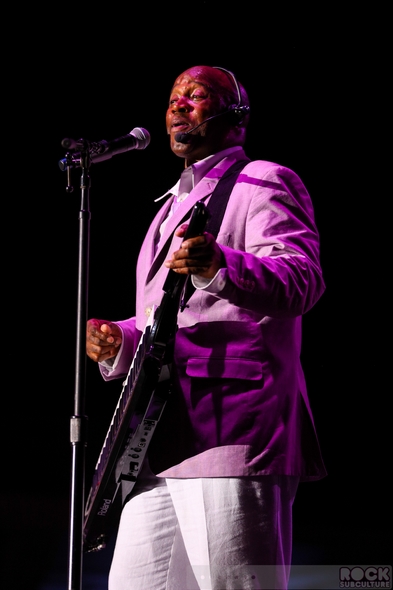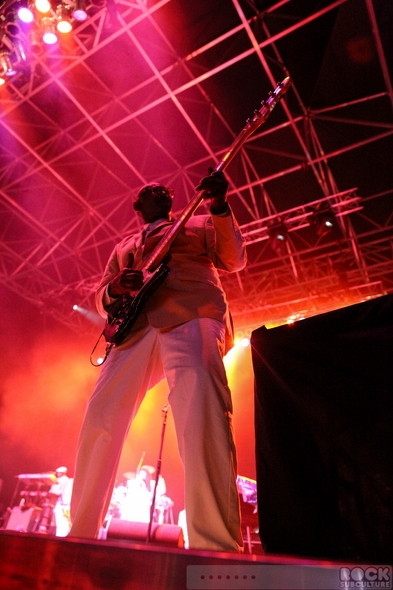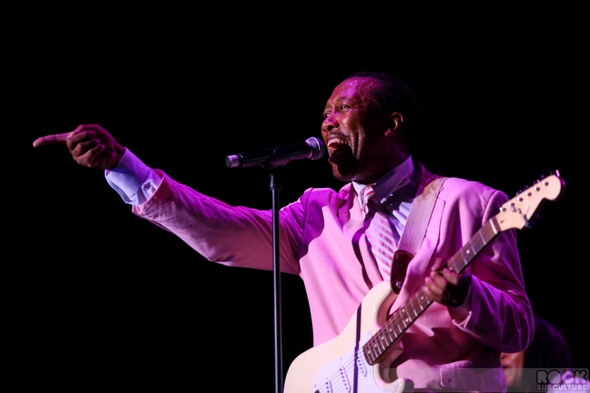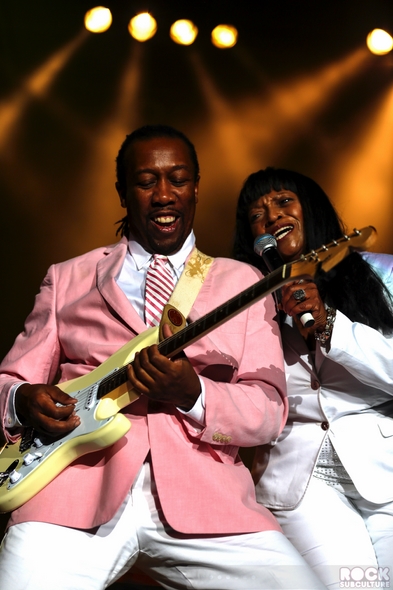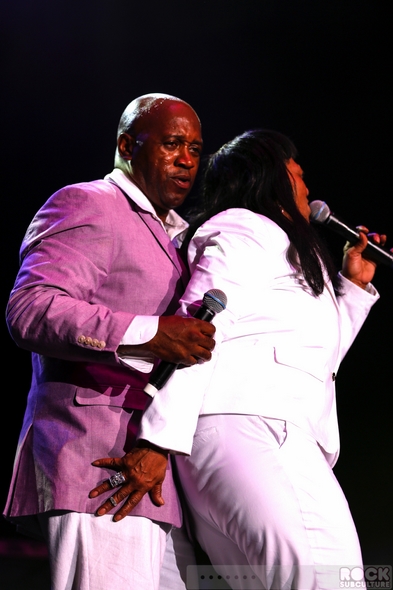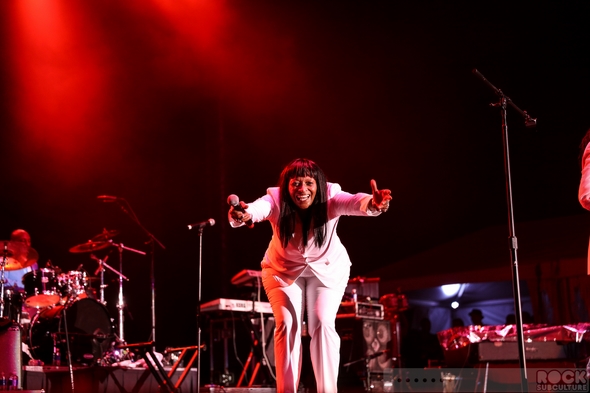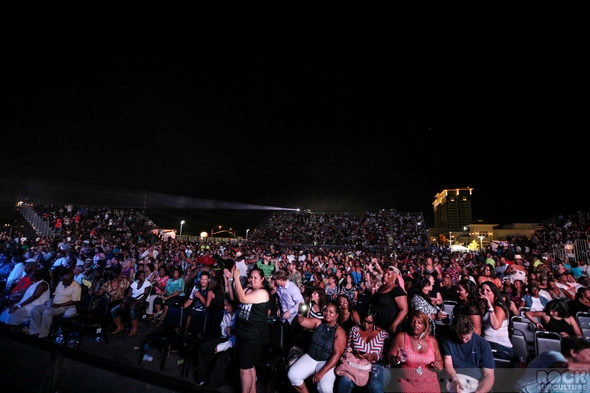 The Brothers Johnson
Members
George "Lightnin' Licks" Johnson (guitar, vocals)
Louis E. "Thunder Thumbs" Johnson (bass, vocals)
The Brothers Johnson formed as Johnson Three Plus One (brother Tommy and their cousin Alex Weir originally played with them) in the mid-70s, and they collaborated with legends like Quincy Jones and Bobby Womack.  Hit song "Get the Funk Out Ma Face" was actually co-written by Quincy Jones.
Other hits include "I'll Be Good to You", "Ain't We Funkin' Now", "Stomp!", and "Strawberry Letter 23" (the latter of which I will always associate with Quentin Tarantino's Jackie Brown, since it was part of the soundtrack and helped set the mood for that film.
The two brothers split up in 1982 and went on to do some solo work, with Louis playing bass on Michael Jackson's epic, Thriller.
They did reunite in 2002 and tour, but playing together on stage has been a very rare occurrence, which made last night's show all the more amazing.
Given that, you would never know from their performance playing together, as it was nothing short of phenomenal.  I definitely felt like it was certainly a very special concert going experience, as they played through their hits and even did a stunning version of The Star Spangled Banner, which had I think everyone out of their seats, and closed things out with "Stomp!".
I had an opportunity to get Louis Johnson's set list off the stage, which is shown below: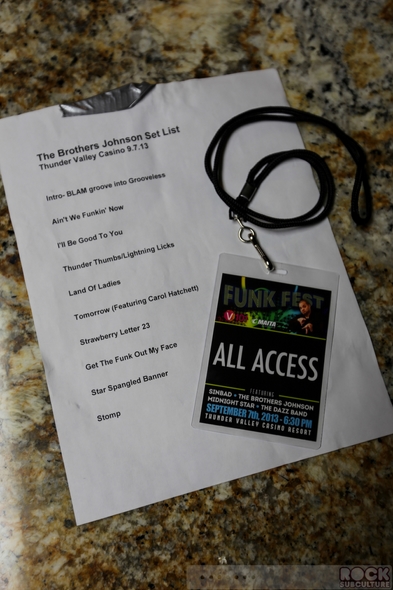 Below are some photos of The Brothers Johnson performing on stage (click an image for higher resolution versions of each photo):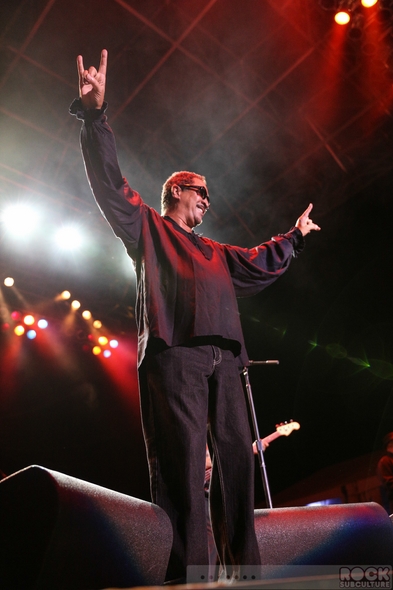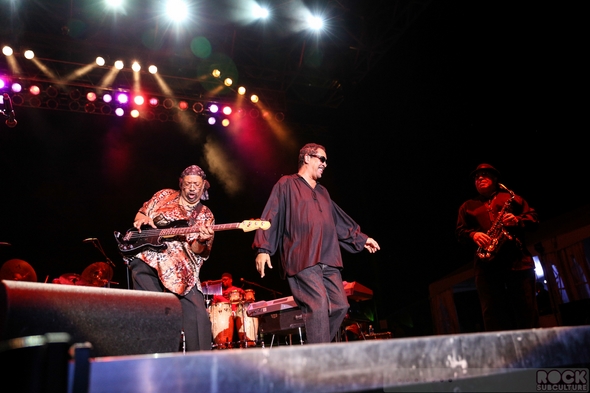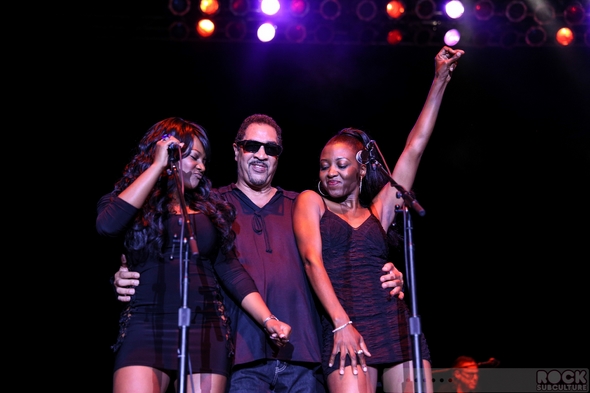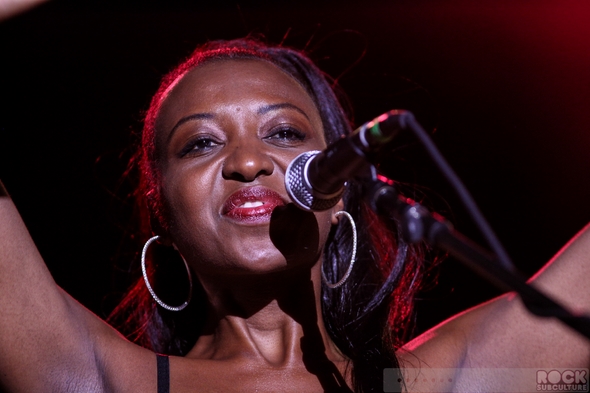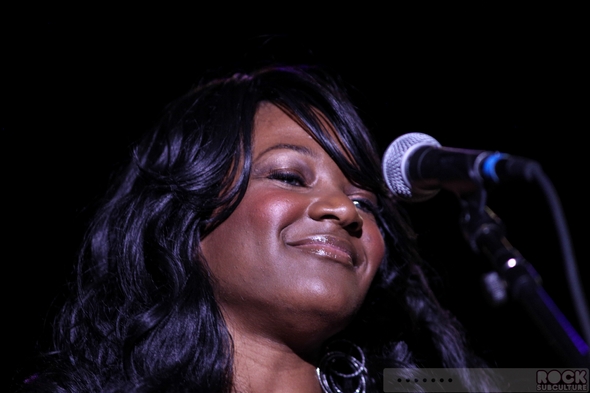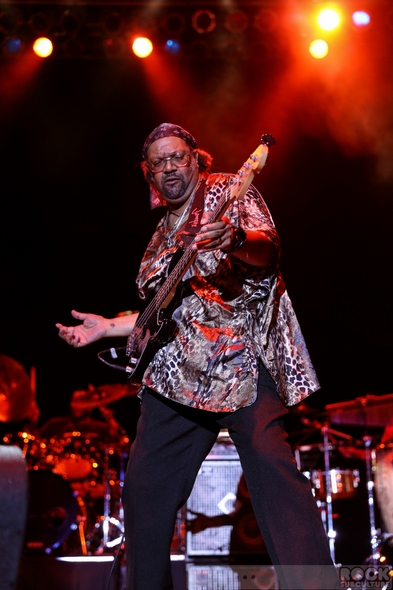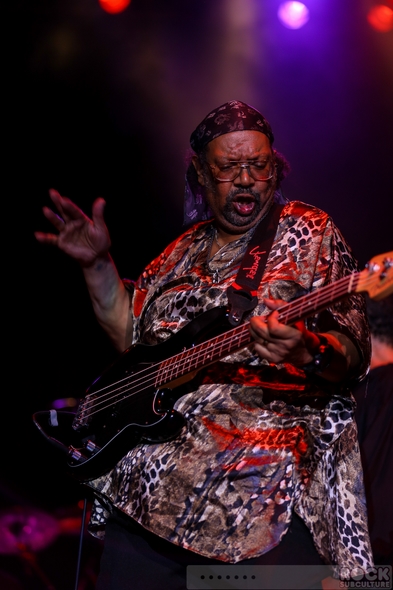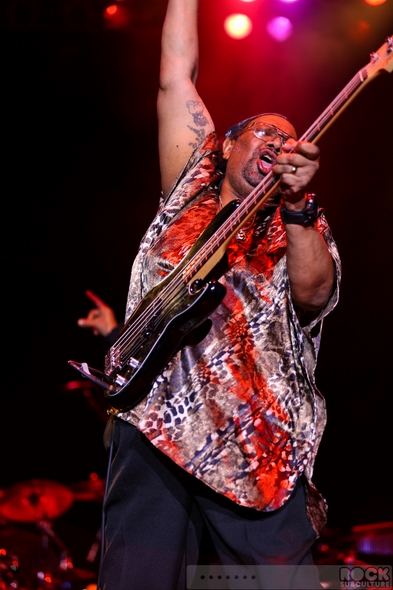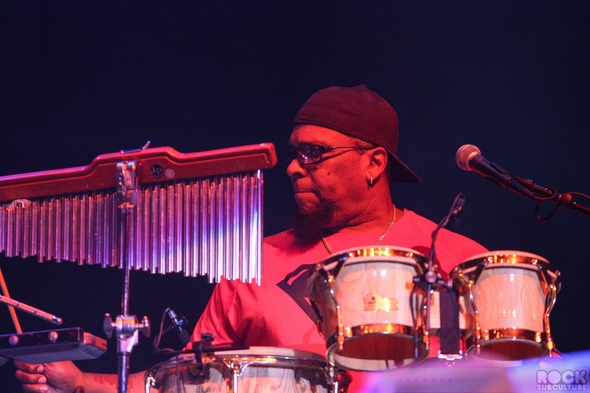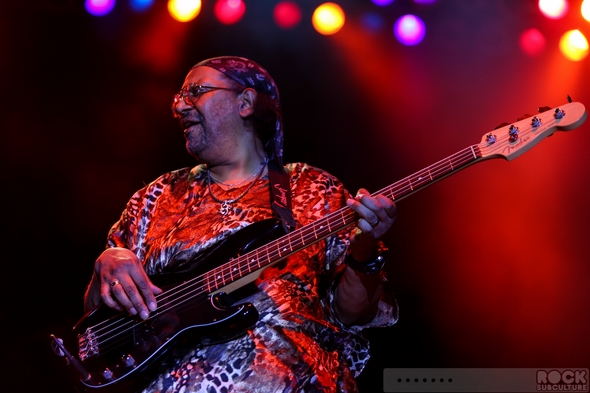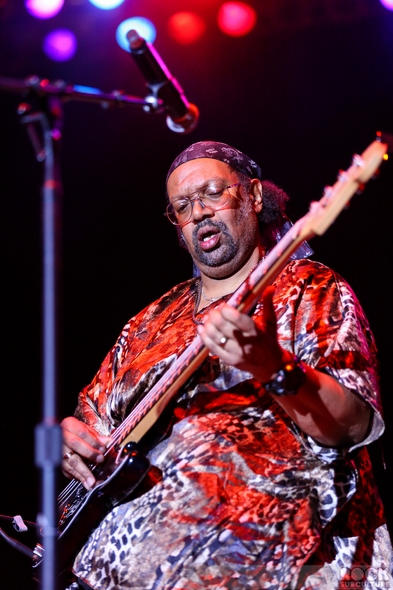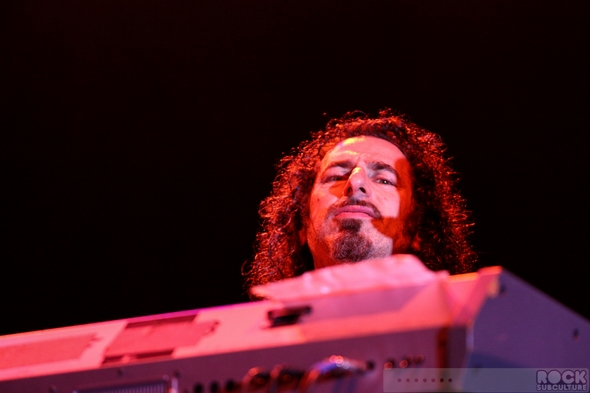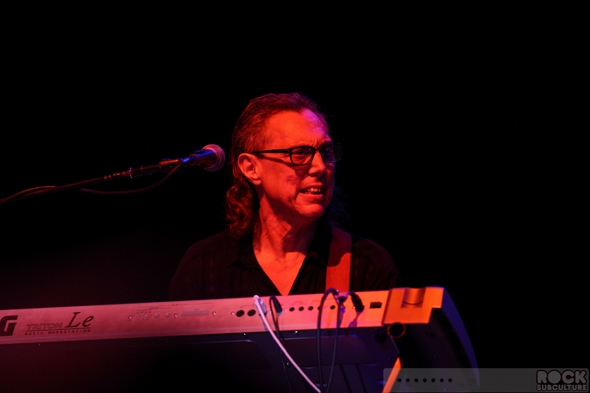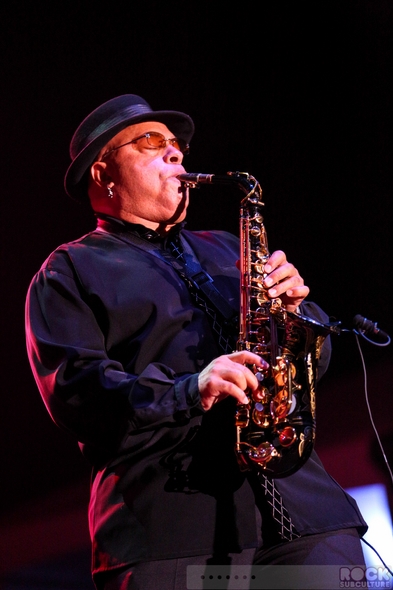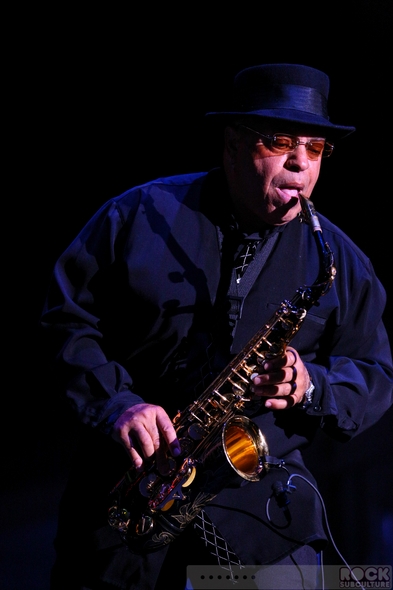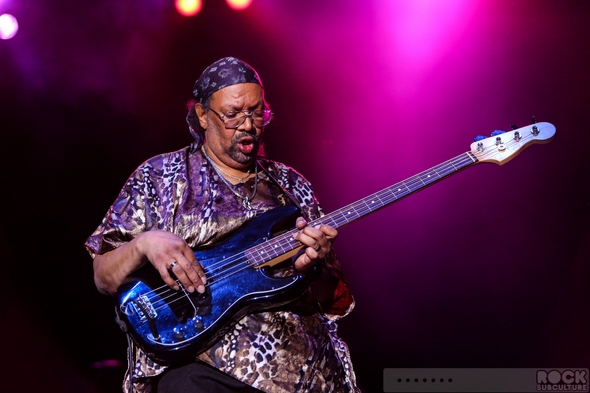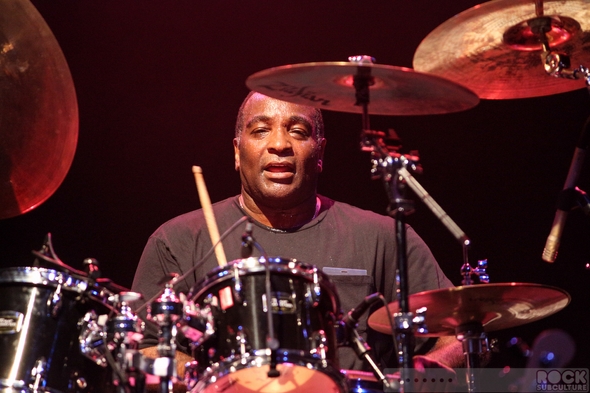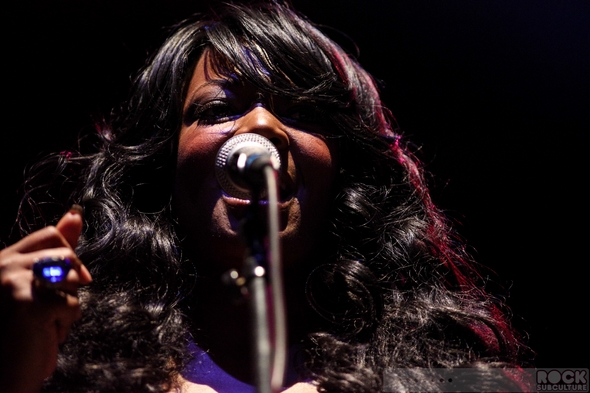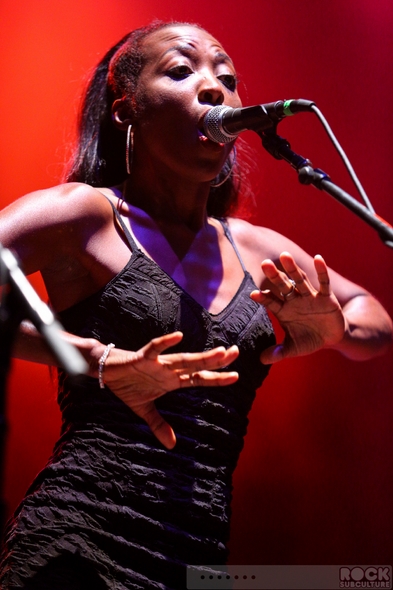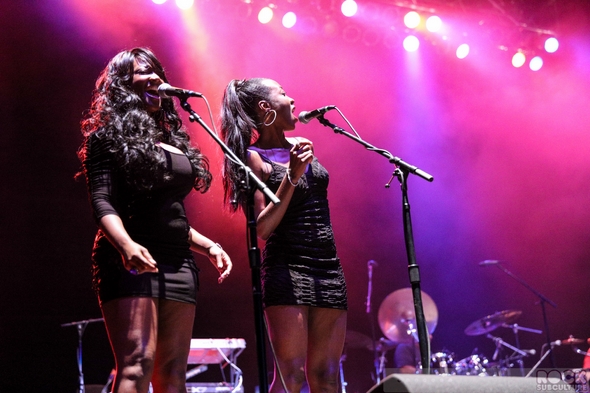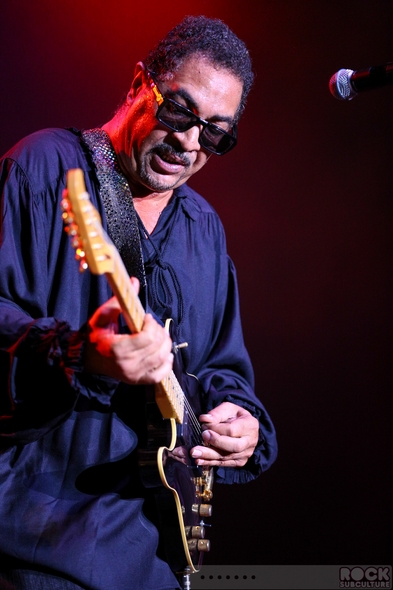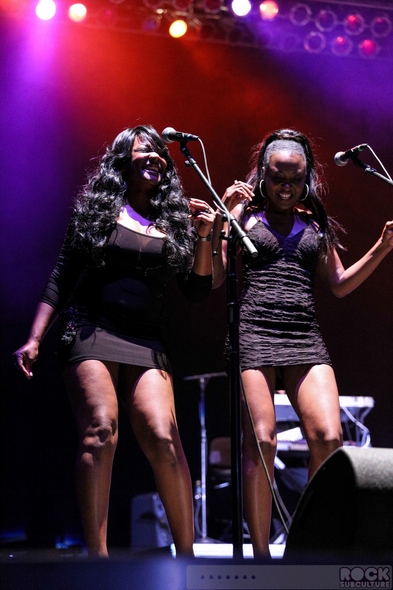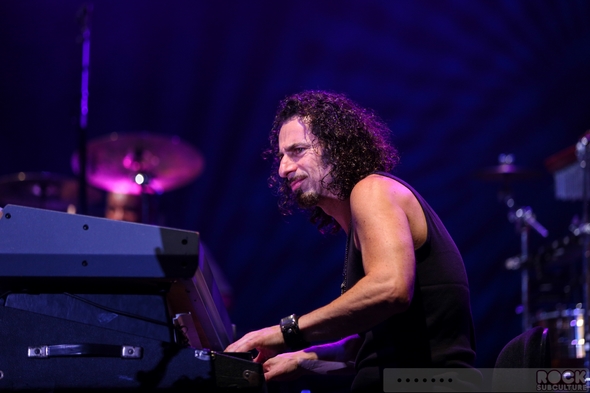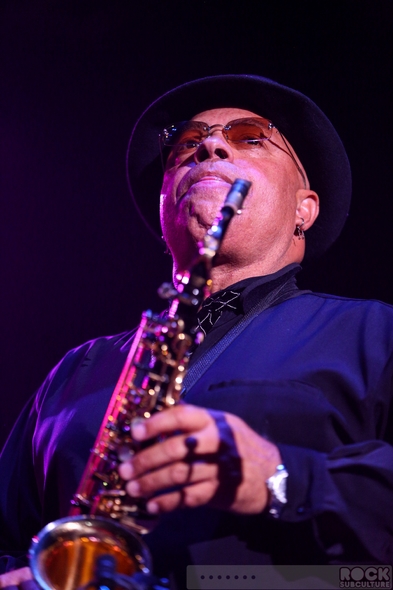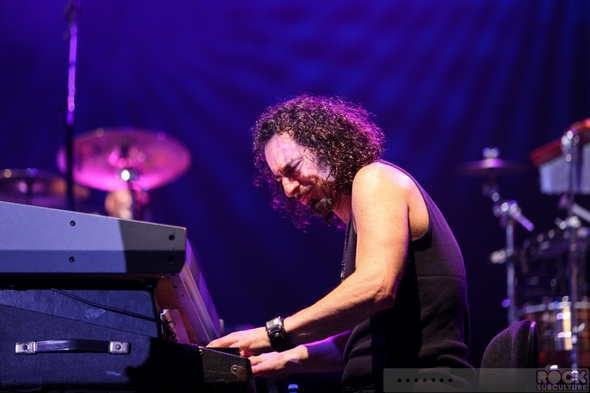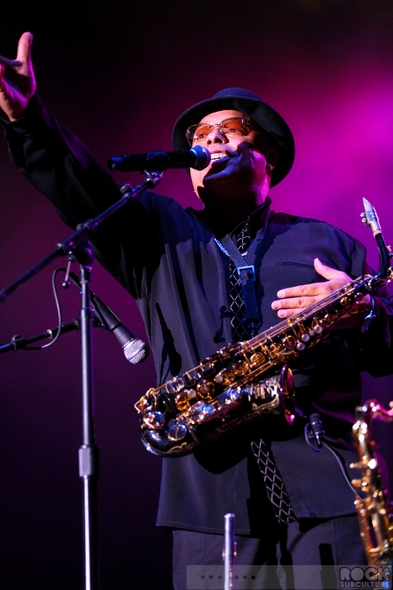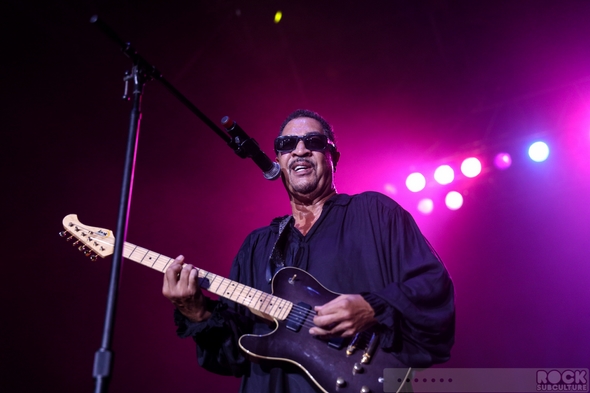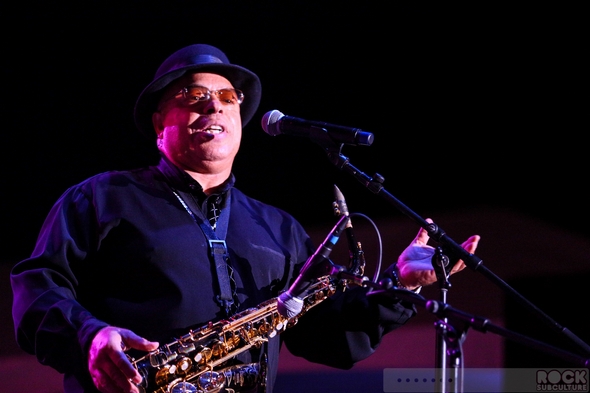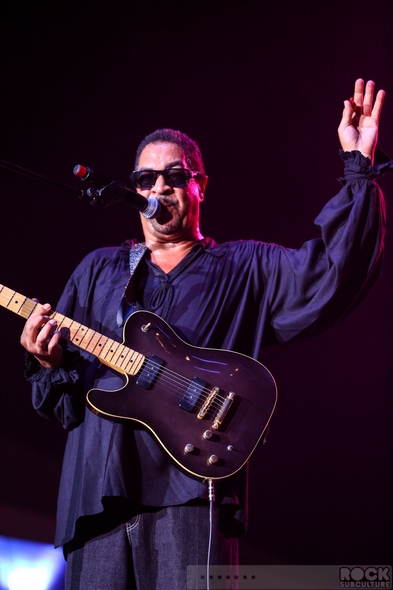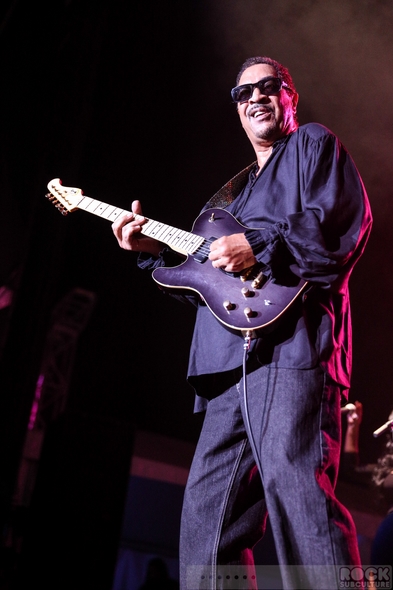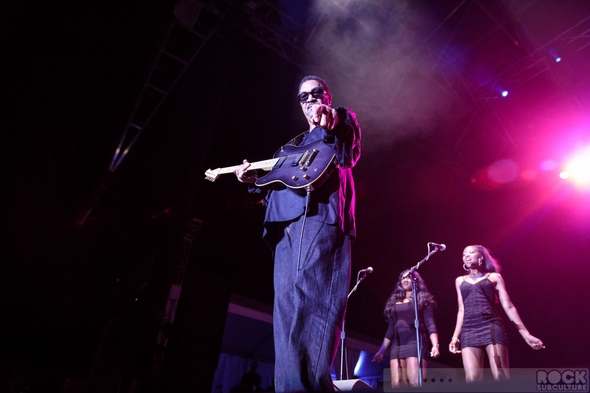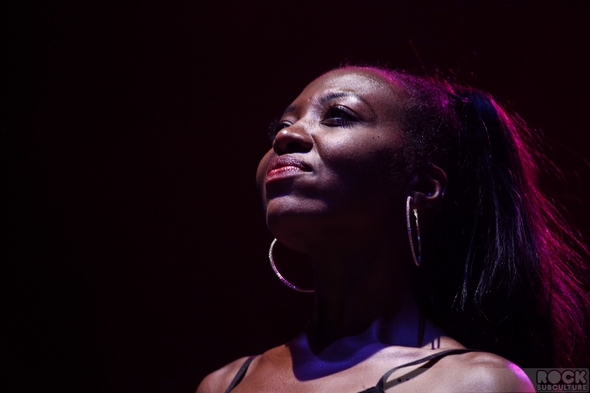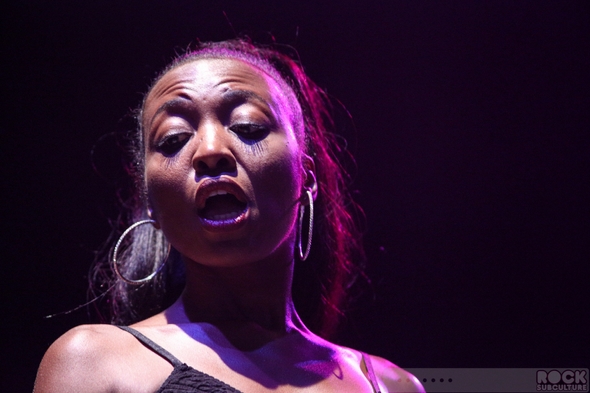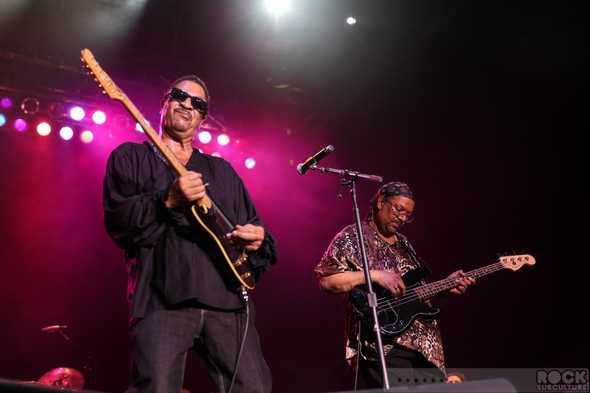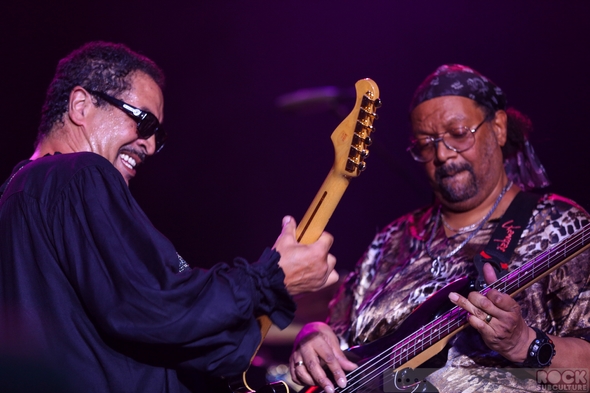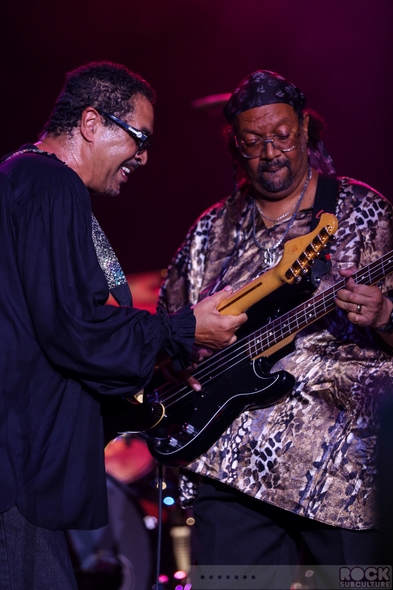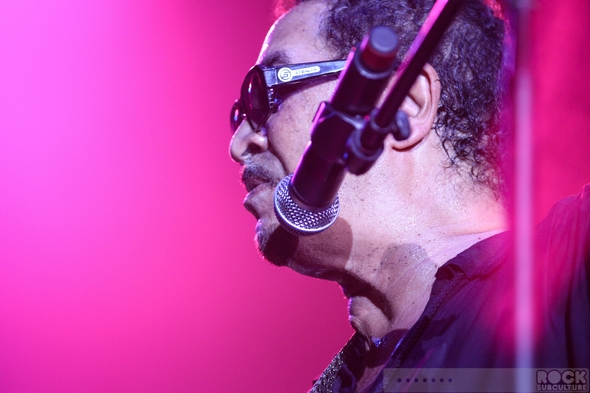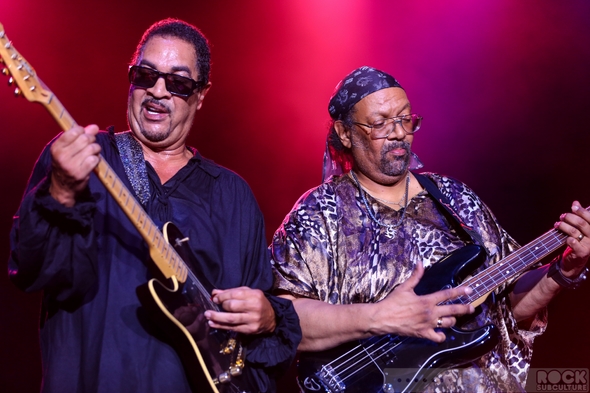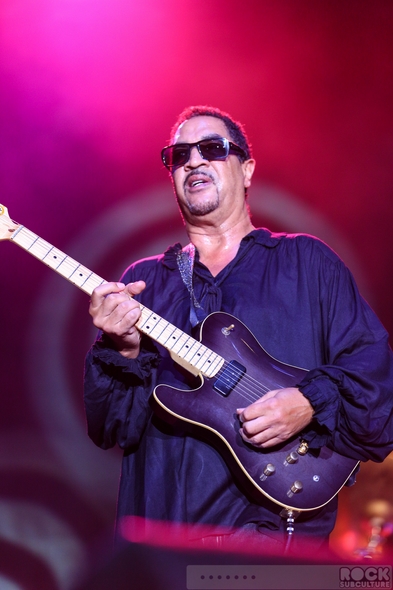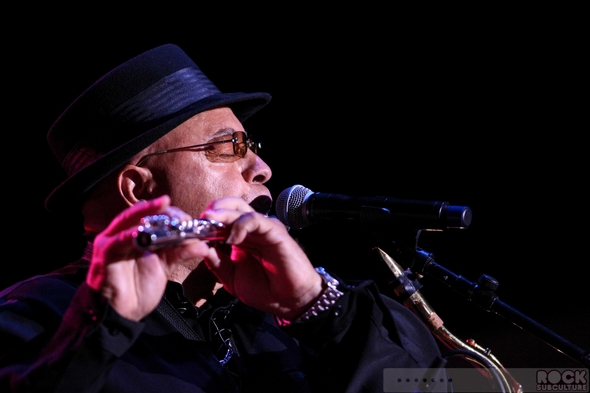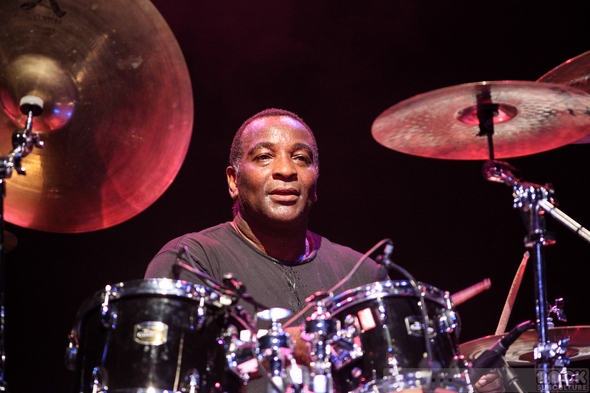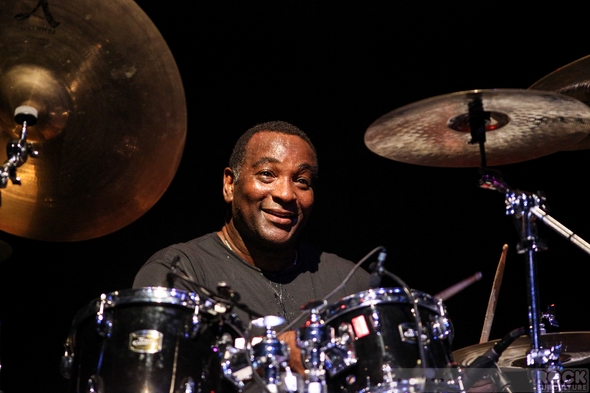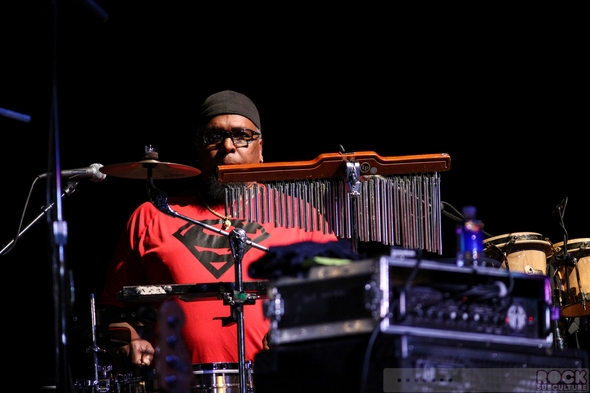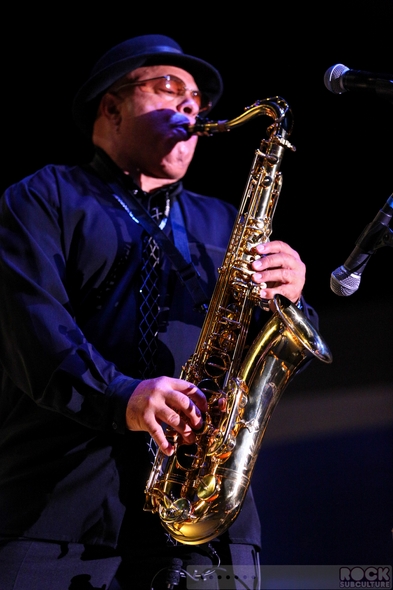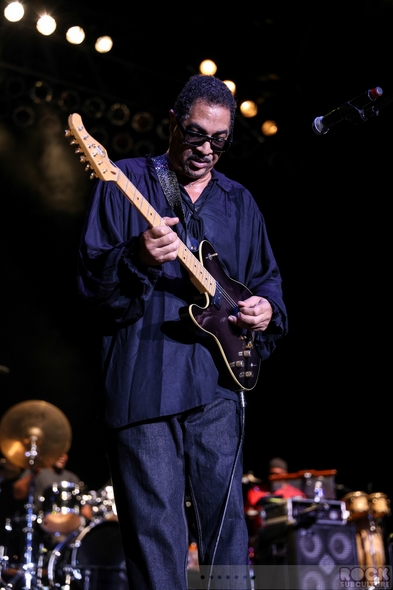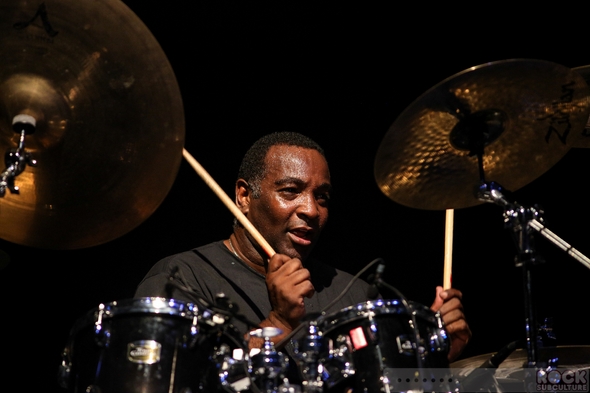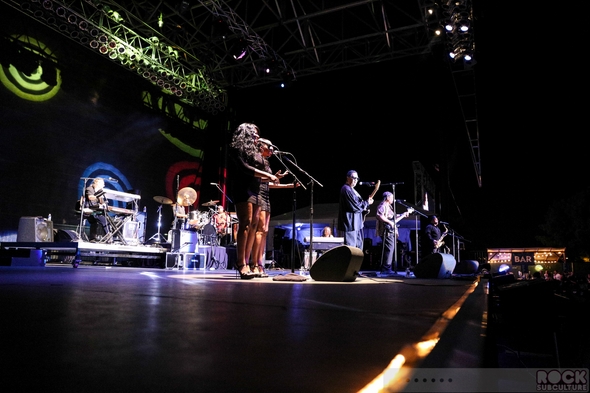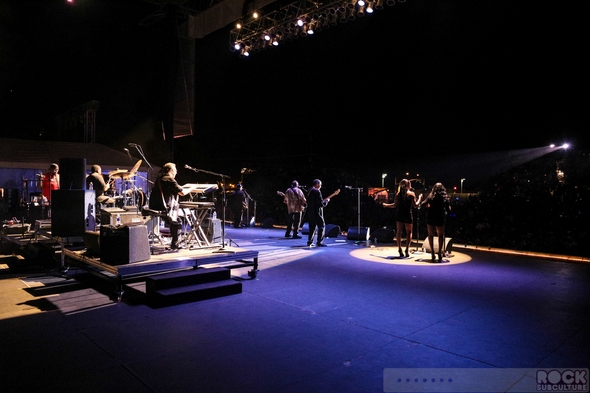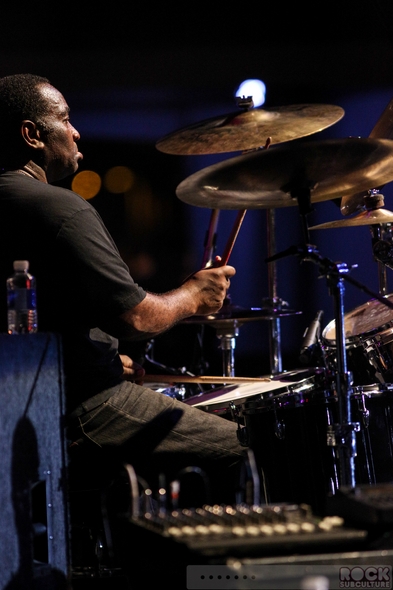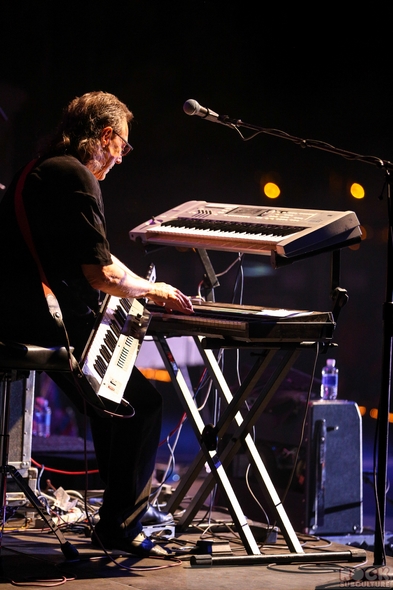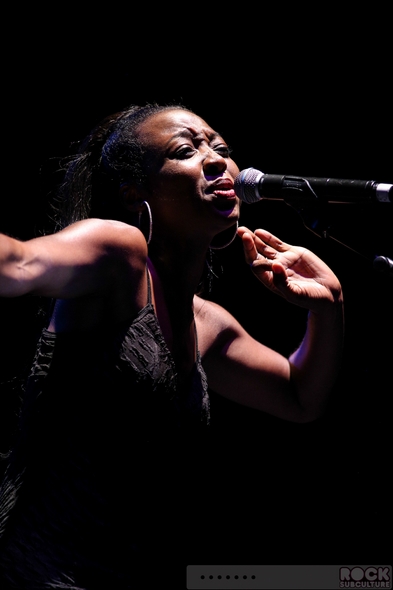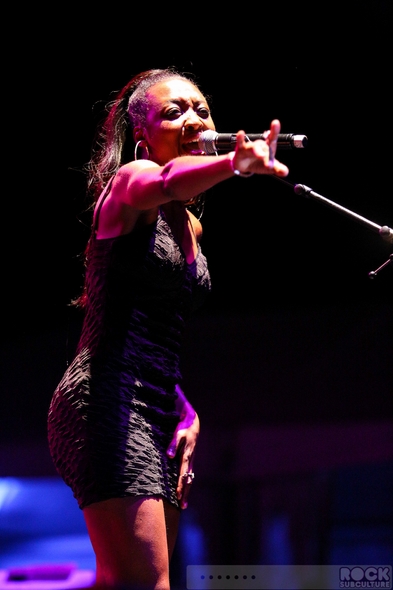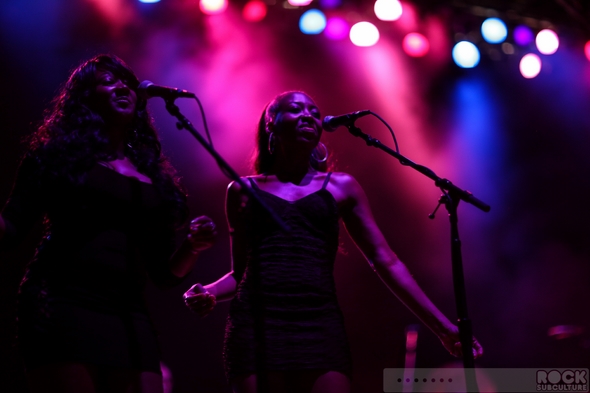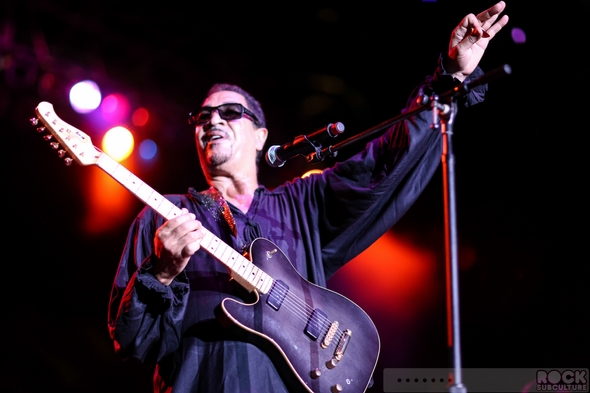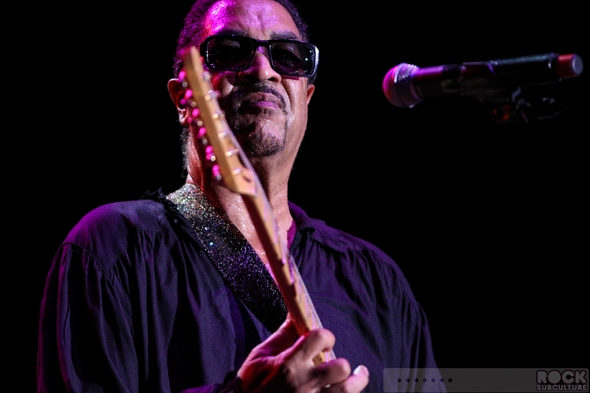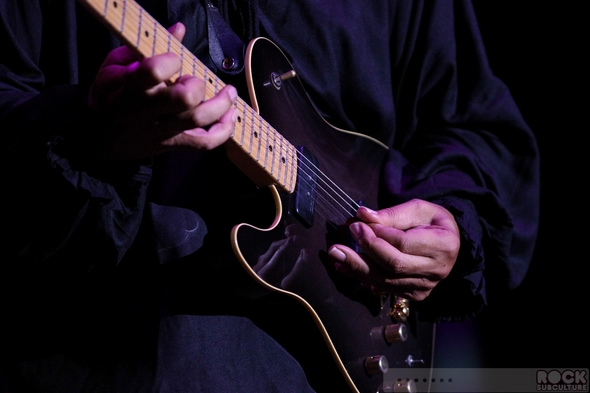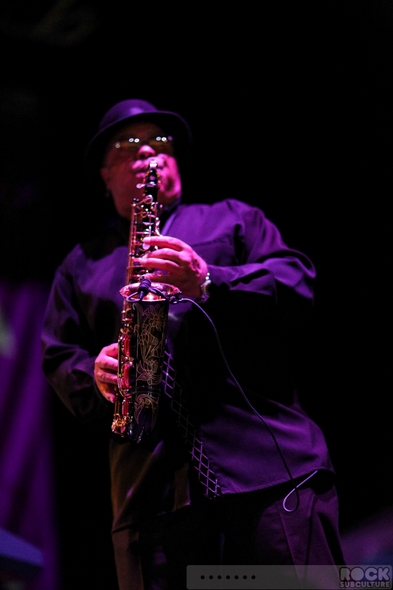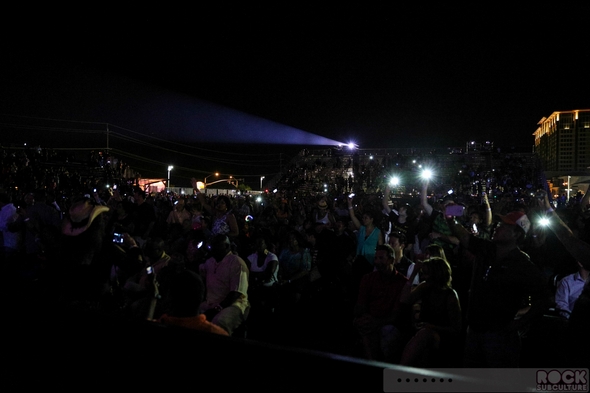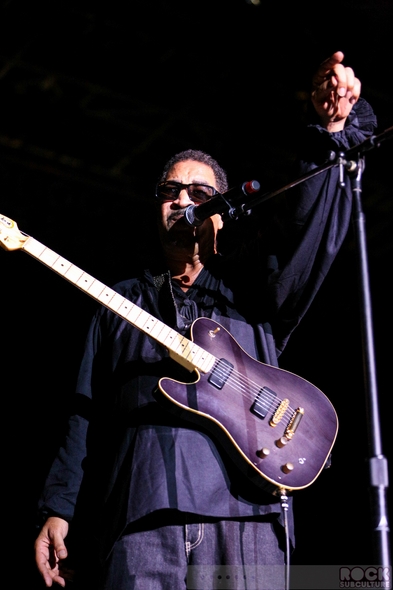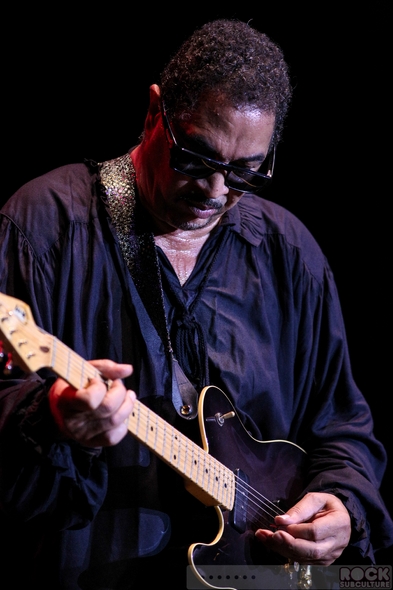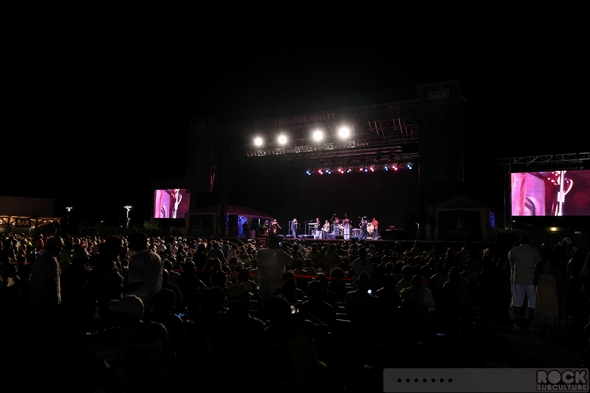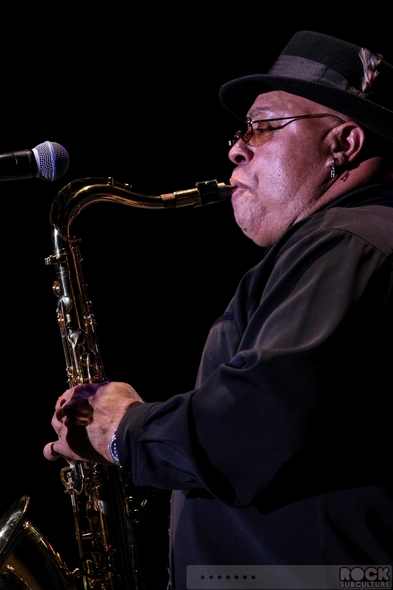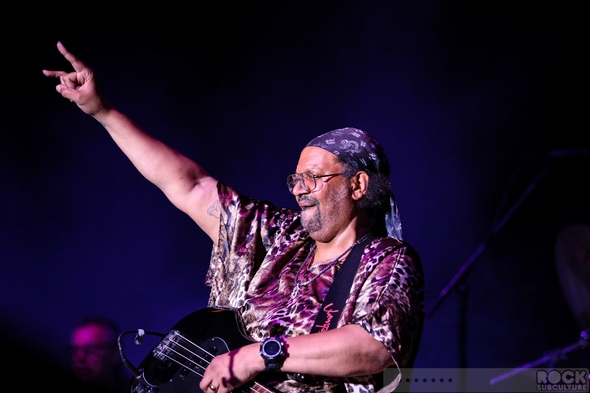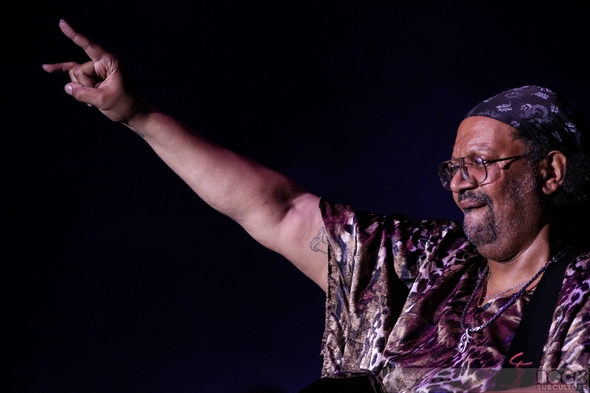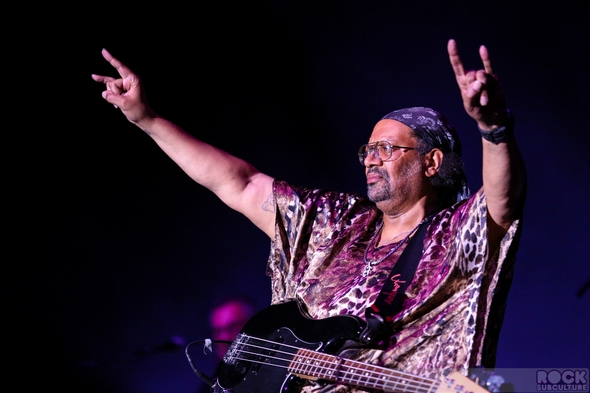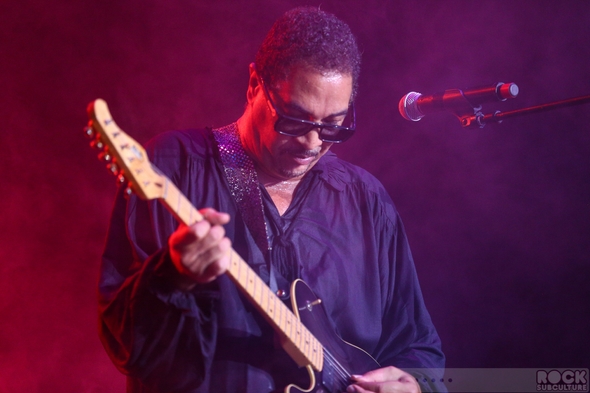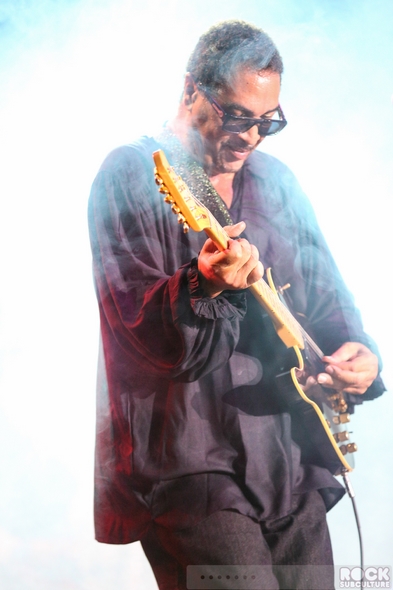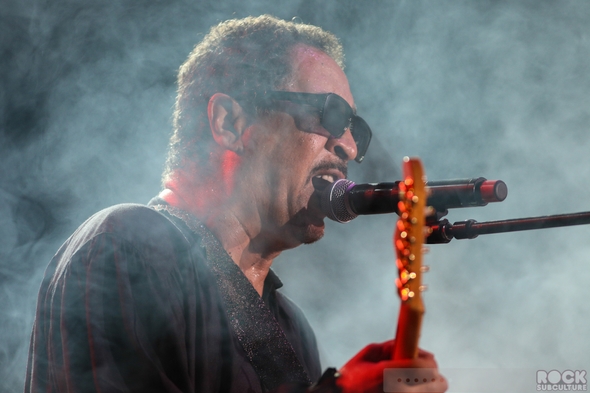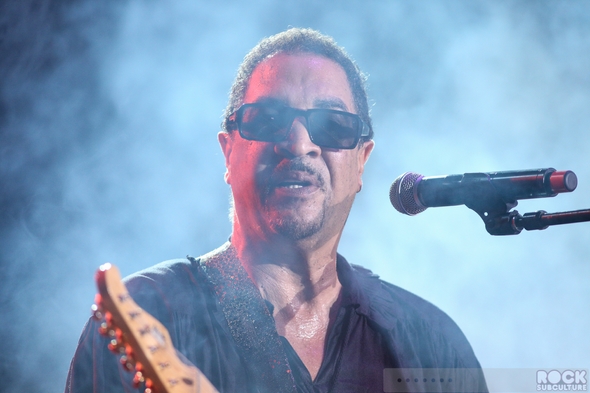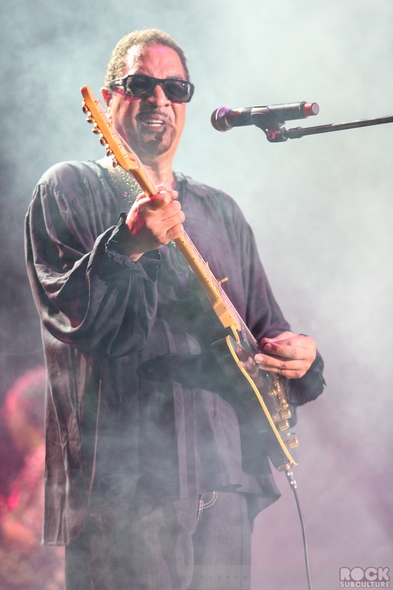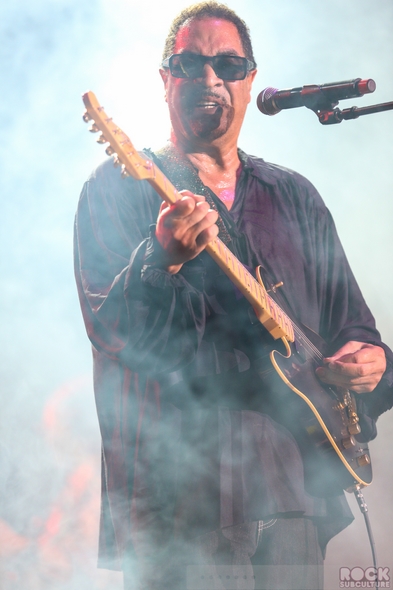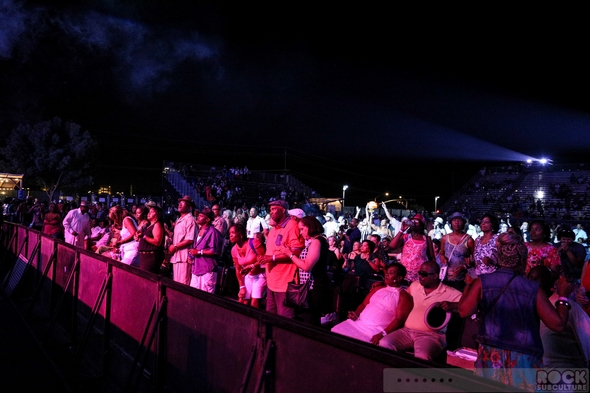 Jason DeBord