"It sells more every year now than it ever did when it did first came out in 1968″…  Rod Argent, keyboardist and vocalist, talking about the second studio album put out by The Zombies, Odessey and Oracle, as he and vocalist Colin Blunstone took the time between stretches of songs to provide some history and context into their "musical journey" through the history of the British Invasion band.  After a stellar opening set from supporting band Et Tu Brucé, the two founding members of The Zombies along with rock veterans Tom Toomey on guitar, Jim Rodford (front Argent and The Kinks) on bass, and Jim's son Steve Rodford on drums demonstrated with their performance why their legendary status continues to grow.  Yoshi's San Francisco was as packed as I've ever seen it, and the audience seemed to be swept away with their brilliant and timeless music.

Who: The Zombies (featuring Rod Argent and Colin Blunstone)
Supporting: Et Tu Brucé
Venue: Yoshi's San Francisco
Where: San Francisco, California
When: September 5, 2013
Seating: Table 2, Seat D (also photo pass first three songs)
As mentioned in past concert reviews, Yoshi's San Francisco is one of my favorite venues in the Bay Area, in that it is quite different from other venues (apart from it's sister property of the same name in Oakland).  Yoshi's as a brand celebrated it's 40th anniversary last year, but you wouldn't know it was that old looking around the 5-year old San Francisco location, which is quite modern and stylish in appearance.  Also on site is their Michelin-rated restaurant with food service on the concert side as well.  Inside, tables were spaced a bit closer together than usual, I assume due to the overwhelming demand for this event.
I had seen The Zombies for the very first time just a few months ago in London at the IndigO2, which I think probably underscores how much I enjoyed that show, that I came out to see them again so soon.
This show was a bit different, first of all because Yoshi's San Francisco offered a special meet and greet opportunity with certain tickets, so I was lucky enough to have had an opportunity to do this as well.
The meet and greet reception was upstairs within Yoshi's, overlooking the restaurant down below.
Fans had a chance to meet Rod Argent and Colin Blunstone, have photos taken with them, and get memorabilia autographed.  They couldn't have been nicer, and it was a real honor to meet them.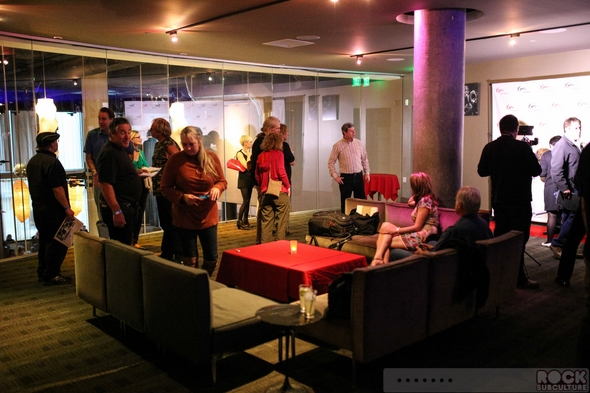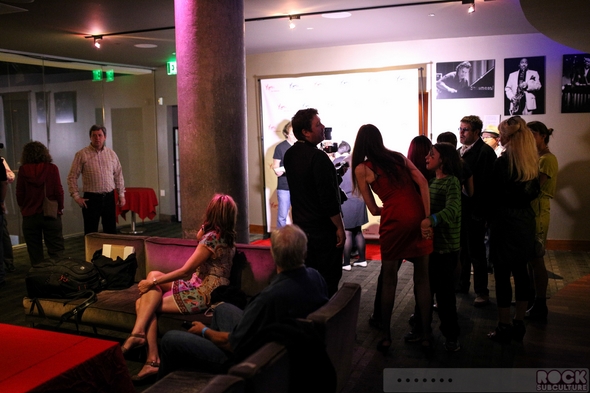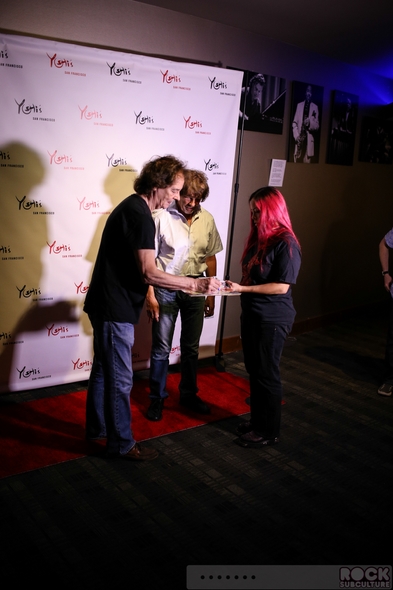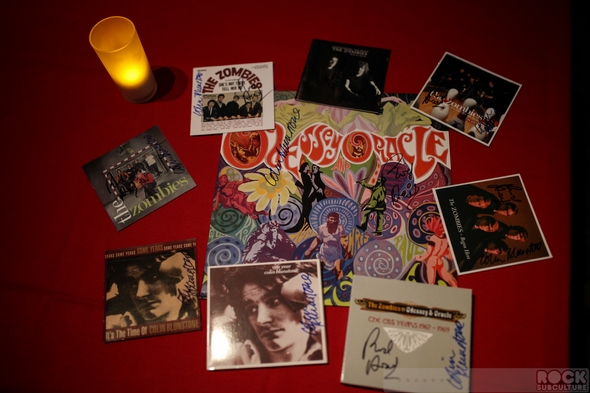 My friend Stacy's newly autographed swag, above.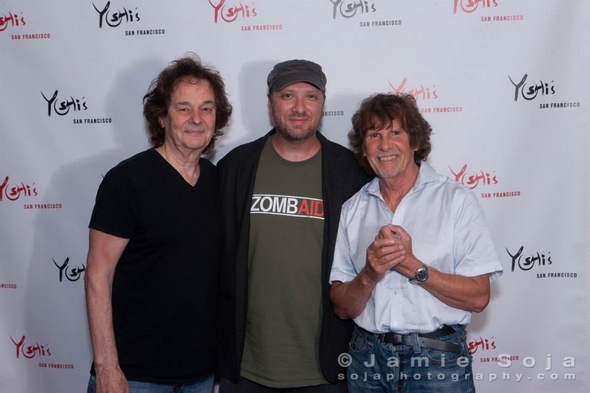 As with the show I saw in London, this concert represented one of those rare instances in which I skipped the ear plugs and enjoyed the show raw.
Et Tu Brucé
Members:
Craig Bruce (drums)
Darryn Bruce (bass)
Matthew O'Toole (guitar, vocals)
Jamie White (vocals, guitar)
Joanna Griggs (vocals, percussion)
London-based band Et Tu Brucé was new to me for this show, so I didn't quite know what to expect, though I really enjoyed the opener for The Zombies in London, the Strawbs, so I was looking forward to hear this band.
In terms of on stage presence, while the band looks young, they have a kind of hip, 60s/70s sensibility, and frontman Jamie White has an irreverent sort of humor and charm that is very engaging, and had everyone laughing with some chit chat in-between songs.  Son of Chris White, founding member of The Zombies, it seemed an especially perfect choice as supporting them on this tour.
The name of the band is a bit of a play on the last name of brothers Craig and Darryn Bruce (on drums and bass guitar respectively).
The released their album, Suburban Sunshine, in June.  Having heard them live on stage first, and having since spun their new release and hearing the studio versions of many of the same songs, they definitely have a 60s vibe reverberating through some of the tunes, particularly "Memories Remain".  However, some of the other songs reflect a more contemporary style of rock and pop to counterbalance the folk and country elements of their music.
I get the sense that their music is made to be played live, and they seem to understand that "hooky" aspect of the best of the British Invasion, and infused that pop element into their songs to make it instantly catchy upon first listen.
The highlight of the show for me was the performance and hubbub about "Never Say Trevor Again".  Funny stuff.  Though I think my favorite song is "It's All Nothing".  Fantastic.
I would definitely turn out for their own headlining show, once that starts happening for them as they break out here in the U.S.  You can check out their music over at Bandcamp…
Below is a photo of Et Tu Brucé after the concert:
Below are some photos of Et Tu Brucé performing on stage (click any image for higher resolution version of each photo):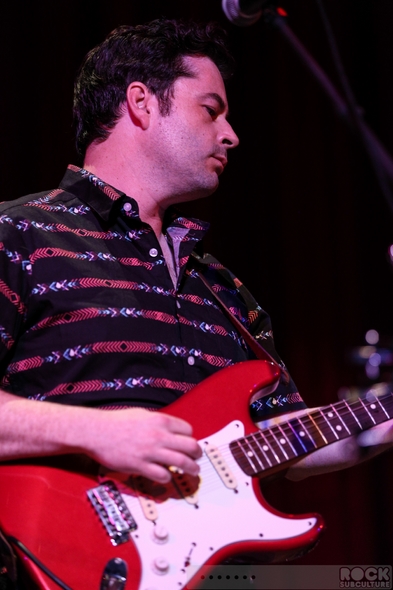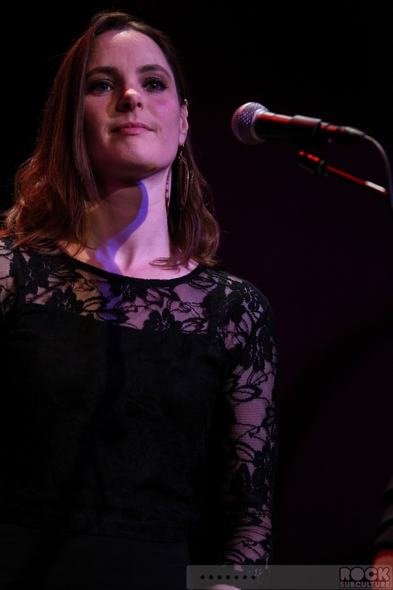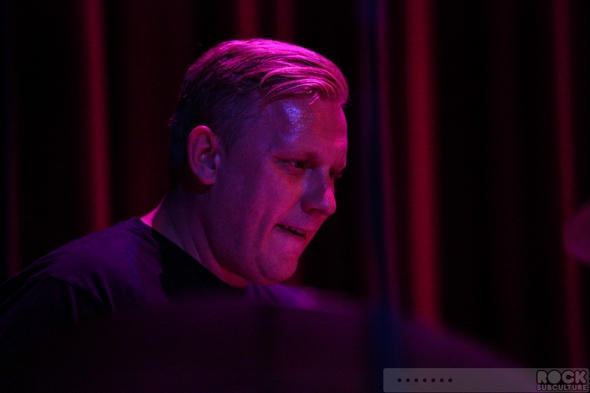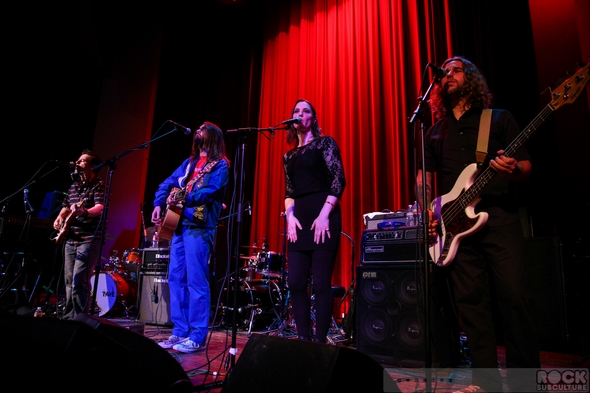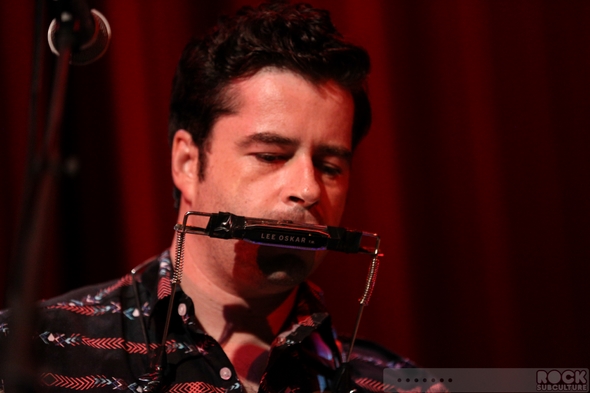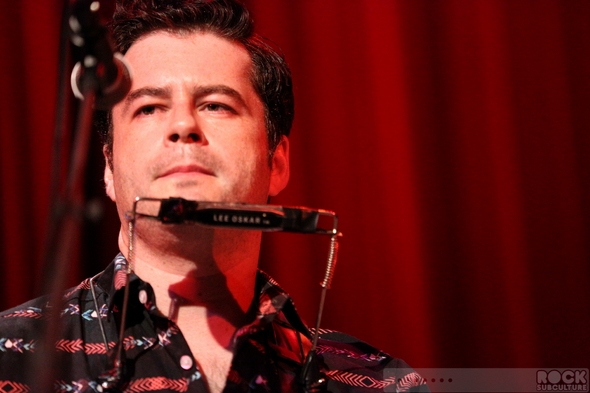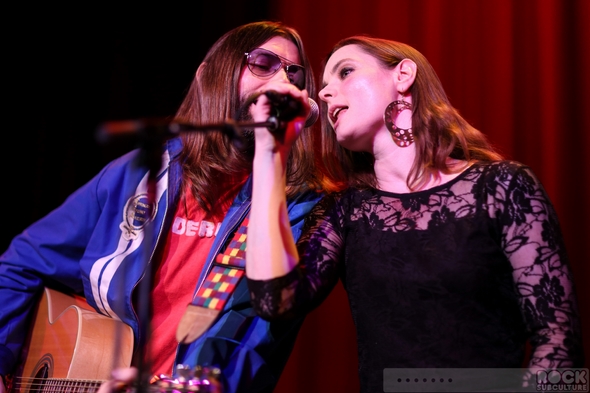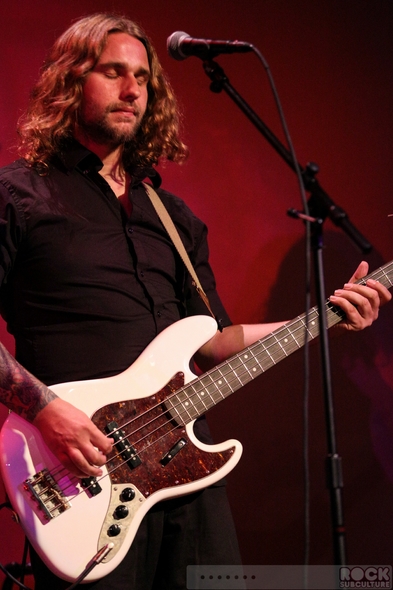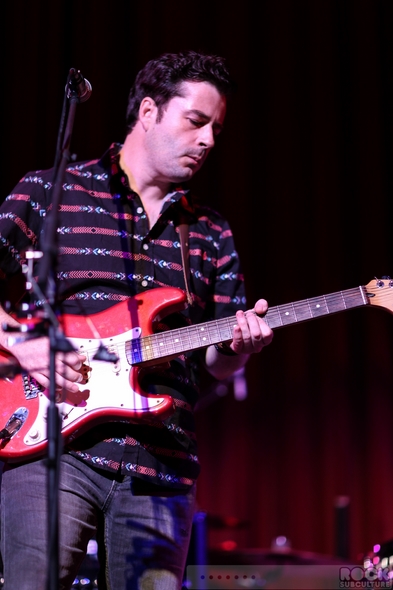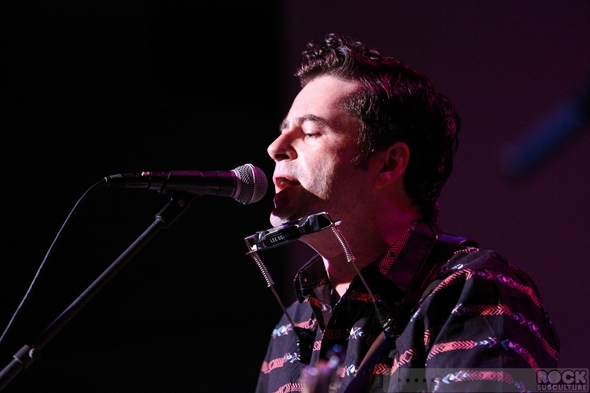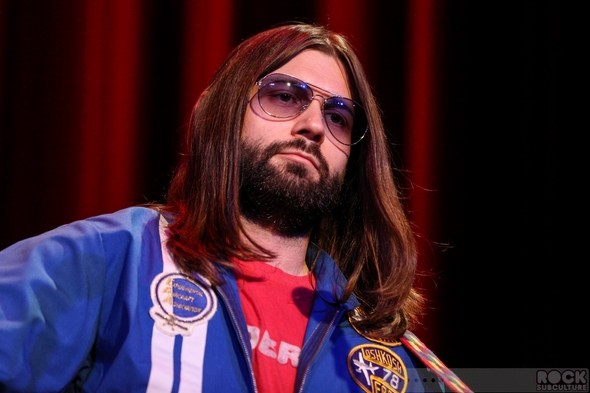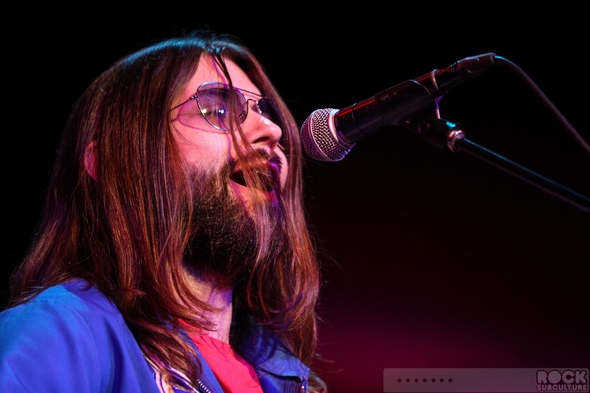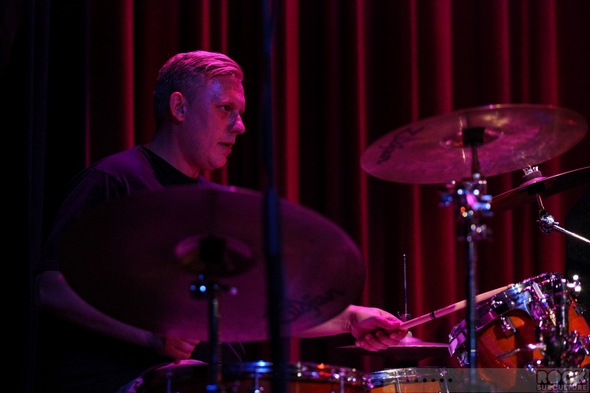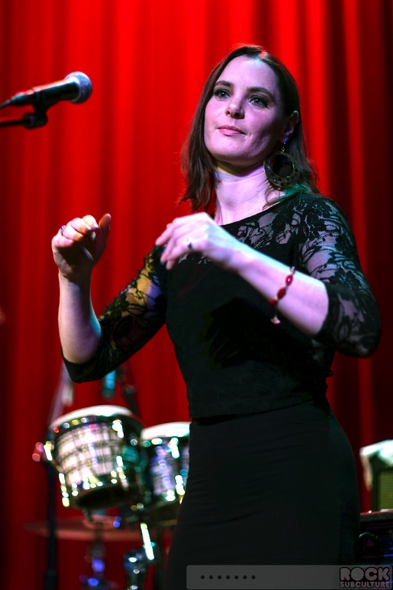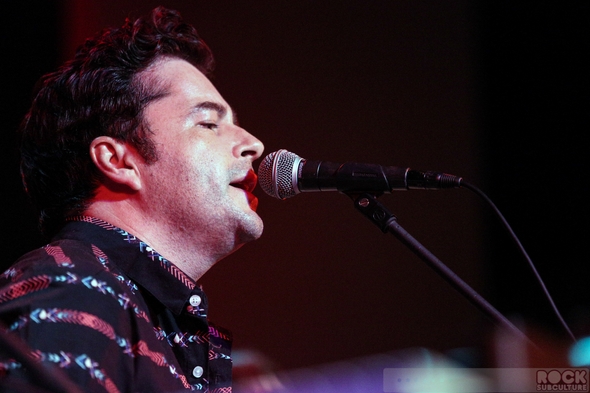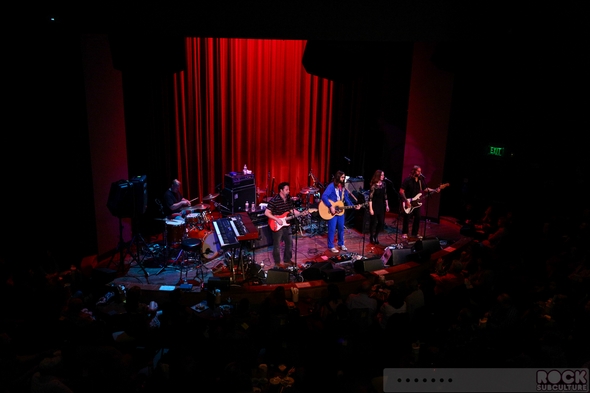 The Zombies
Members
Colin Blunstone (vocals)
Rod Argent (vocals, keyboards)
Tom Toomey (guitar)
Jim Rodford (bass guitar)
Steve Rodford (drums)
As discussed in my review of The Zombies a few months ago, I love to have opportunities to witness true rock and roll pioneers and icons do their thing on stage.  With bands that started decades ago, I always adjust down my expectations and anticipate nostalgia filling in where perhaps the performance might fall short.
With that first impression of The Zombies performing live on stage just a few short months ago, my expectations were blown to pieces by reality, which made me that much more thrilled once they started doing their thing, because the five men on stage were true musicians at the top of their game.
This was true in San Francisco last night away, as half a world away I again saw them play together flawlessly: the sound was superb, Colin's vocals were nothing short of staggering and sublime, and their music – new and old (and covered) sounded as contemporary as anything "new" I hear these days.
I was truly floored by how The Zombies hit on all cylinders now with both shows that I have attended, and I cannot recommend enough turning out for their concerts.
Brilliant musicians and they put a variety of songs through their paces in a unique way that makes me wonder even more how this band never became so much bigger in popularity.
Colin Blunstone has such a unique presence on stage, with a youthful demeanor and innocence about him that seems so consistent with their music and songs.  His voice is remarkable, and his fellow musicians seem to have the ability to mix and leave open spaces that really highlight his tone and range, and especially his emotion and particular nuances withing each song.
As with my first experience, Colin's voice really makes me think a bit of Daryl Hall from Hall and Oates. Not so much that they sound the same, but there are some distinct similarities and tone, range, and style. I remain a proponent of the idea that Colin Blunstone and Daryl Hall should really collaborate on something, because I feel that they are both such amazing singers and putting them together could result in something epic.
Colin and Rod do a remarkable job taking the audience backwards and forwards through time on their special musical journey, and it is a great opportunity to learn not just about the band, but their impact on the music world.
Of course, everyone is familiar with the biggest hits – "She's Not There" and "Time Of The Season" – but every song played on stage was done so with care and emotion… every song mattered, and they all sounded amazing.
I can't recommend enough picking up their new album, Breathe Out, Breathe In, which I've picked up since the concert I attended in June (it was released in the U.S. less than two weeks later).  With the title track, you might totally get what I'm saying about Daryl Hall.
Having seen them before, I was lucky enough to be seated behind Rod, and got to witness his unbelievable keyboard playing up close.  Remarkable.  It's like his fingers are dancing along those white keys.  Really, words can't express – the man is a genius on the keyboards.
Below is a photo of the Colin's set list from The Zombies concert at Yoshi's last night… (the one in London ran a bit longer with the same set and a few other songs included such as "Going Out Of My Head", "Whenever You're Ready", and "Say You Don't Mind")…
Set List:
Set List:
I Love You
Can't Nobody Love You (Solomon Burke cover)
Breathe Out, Breathe In
I Want You Back Again
What Becomes of the Brokenhearted (Jimmy Ruffin cover)
I Don't Believe in Miracles (Colin Blunstone song)
Show Me the Way (Rod Argent on lead vocals)
Any Other Way
A Rose for Emily
Care of Cell 44
This Will Be Our Year
I Want Her She Wants Me (Rod Argent on lead vocals)
Time of the Season
A Moment in Time
Tell Her No
You've Really Got a Hold on Me/Bring It on Home to Me (Smokey Robinson cover)
Old and Wise (The Alan Parsons Project cover)
Hold Your Head Up (Argent cover)
She's Not There
God Gave Rock and Roll to You (Argent cover)
Just Out of Reach
Summertime (George Gershwin cover)
Below is a sample video from last night's show giving an idea of the quality of the performance, with The Zombies performing their hit, "She's Not There":
Below are some photos from The Zombies concert at Yoshi's in San Francisco last night (click on any image for higher resolution versions of each photo):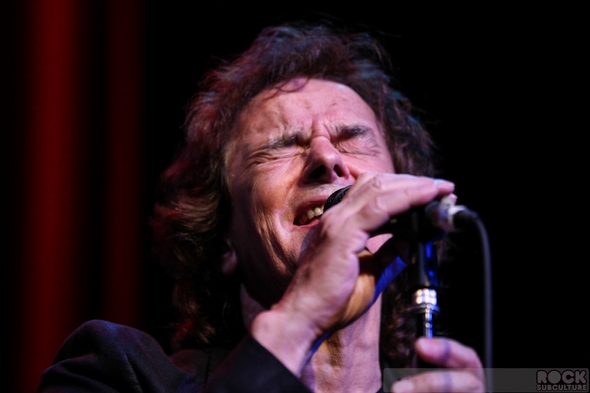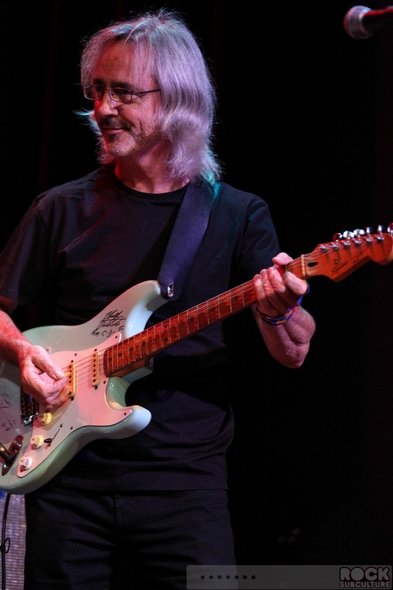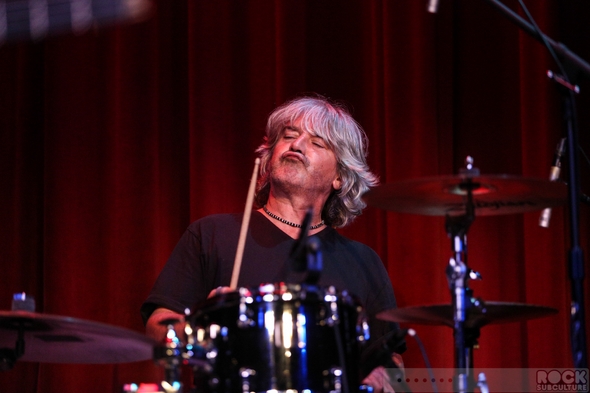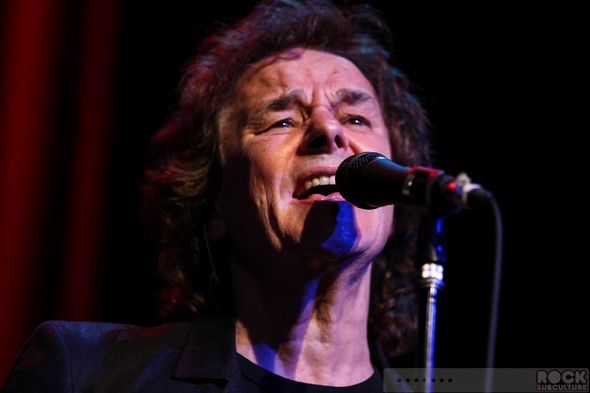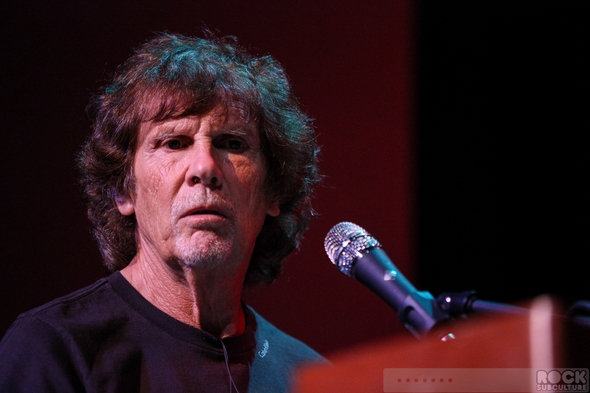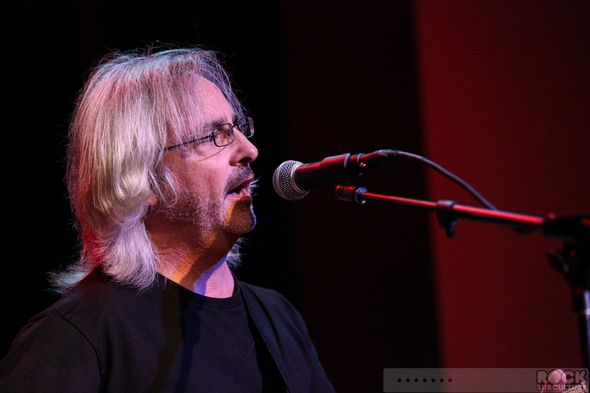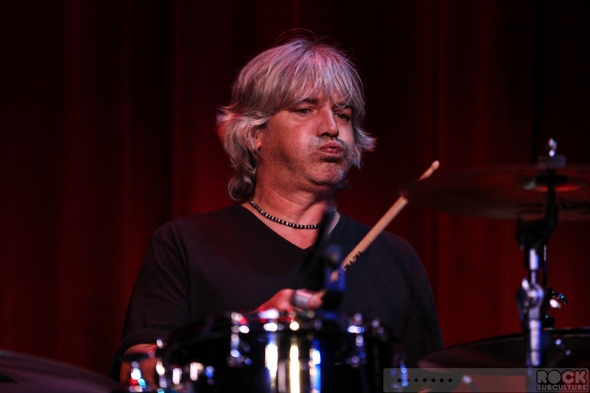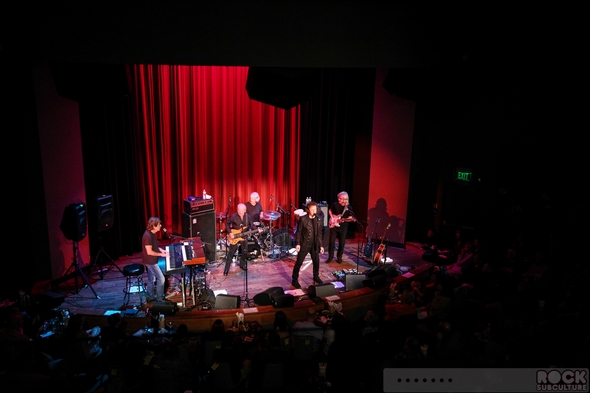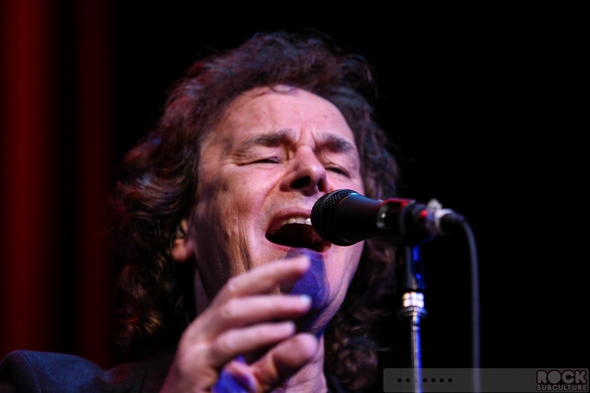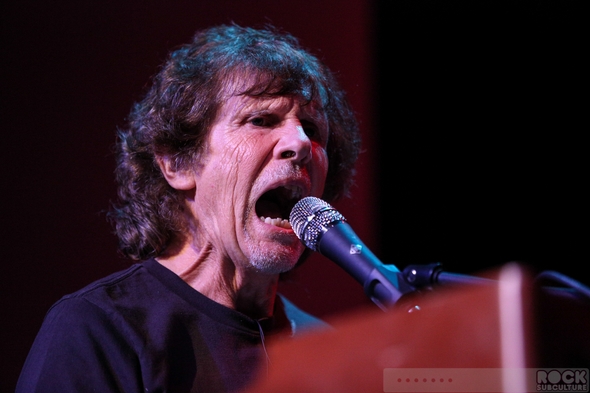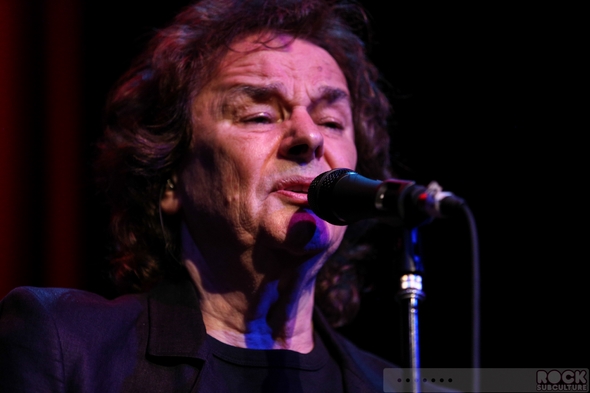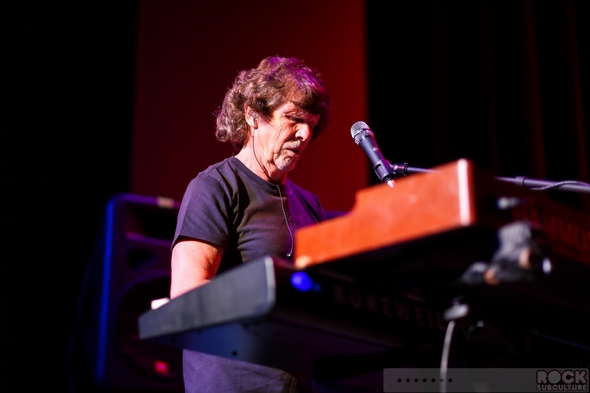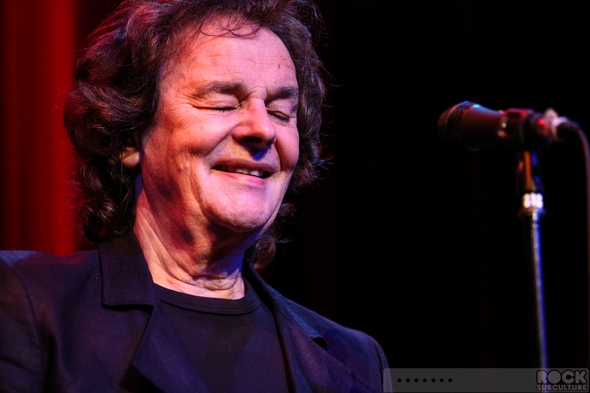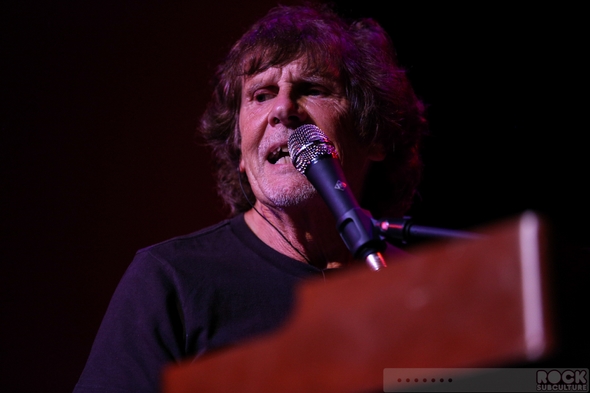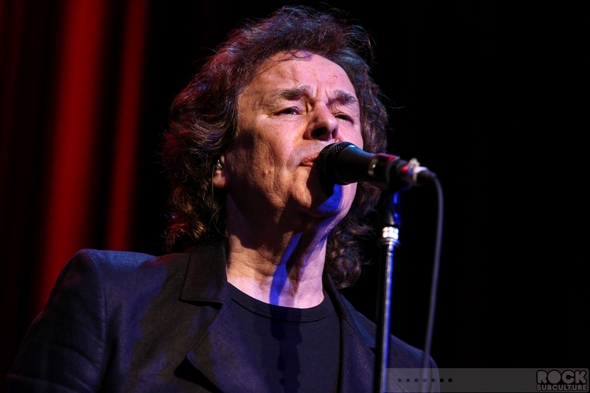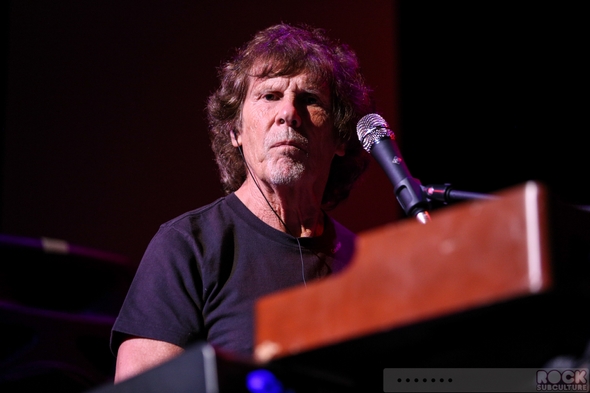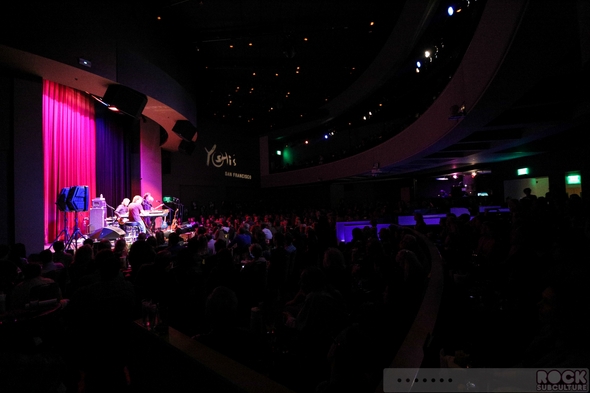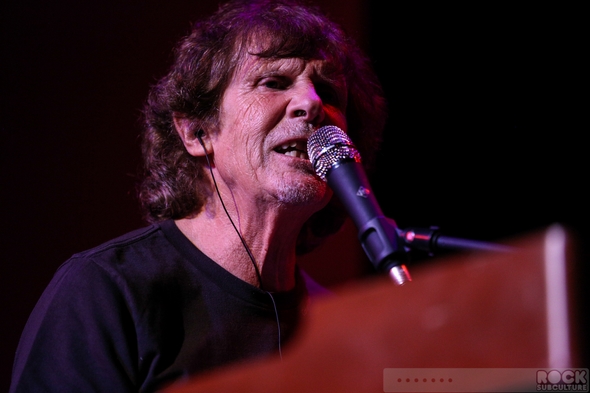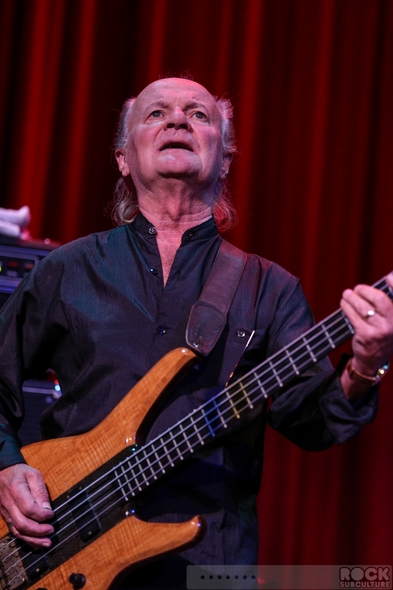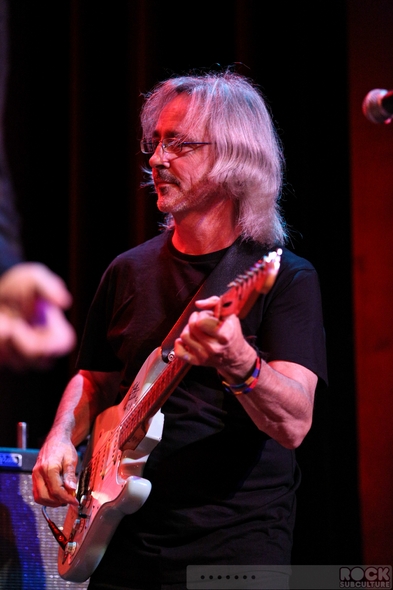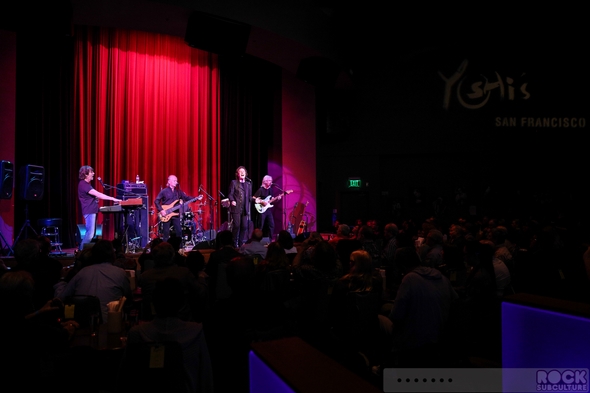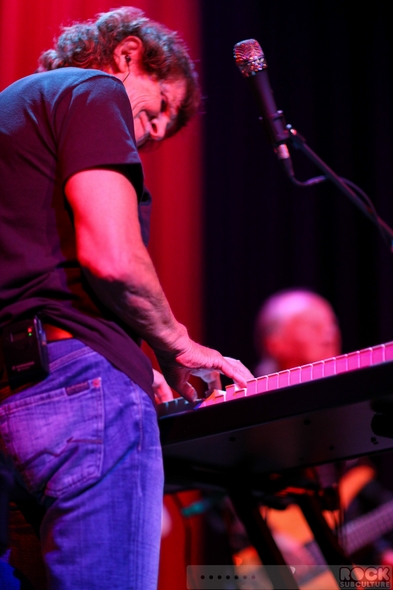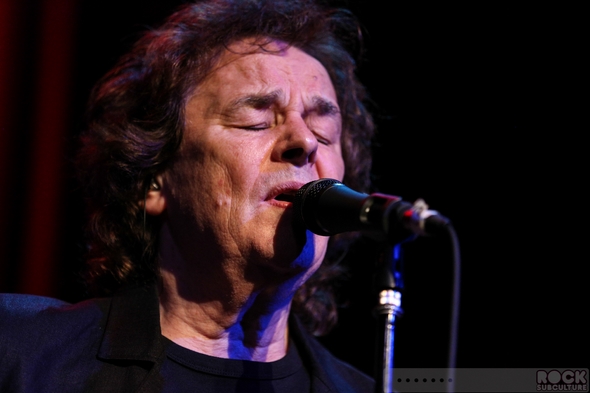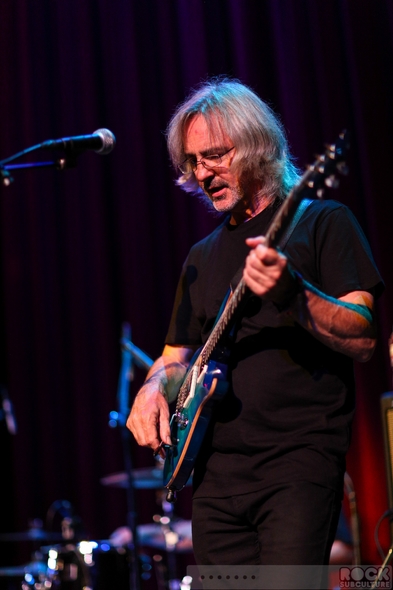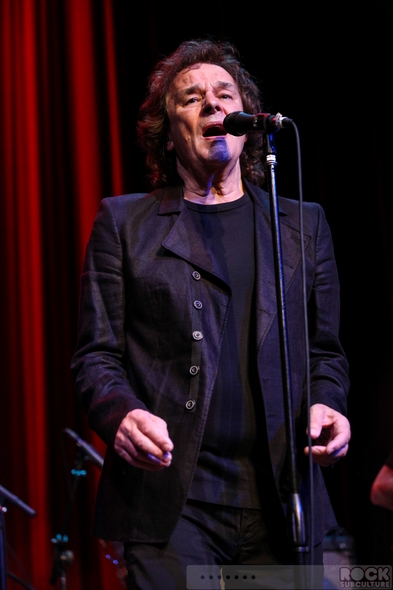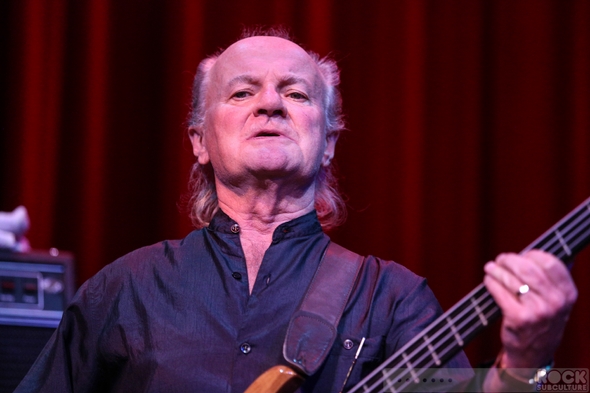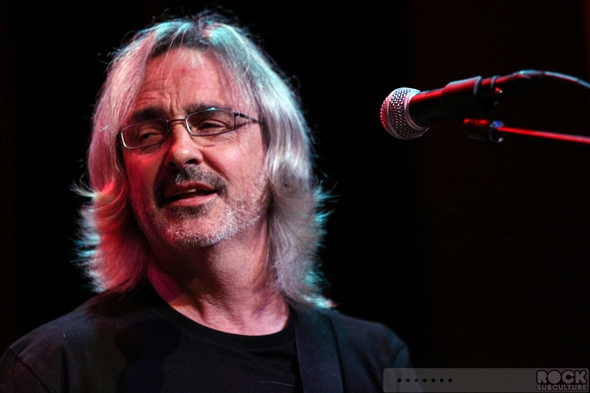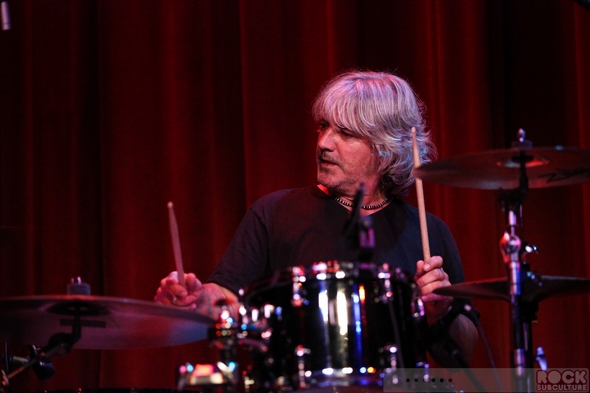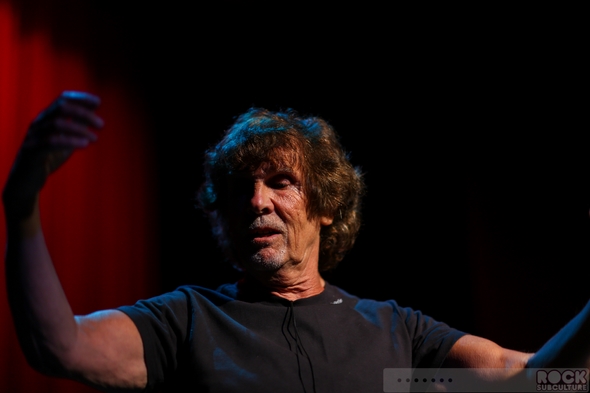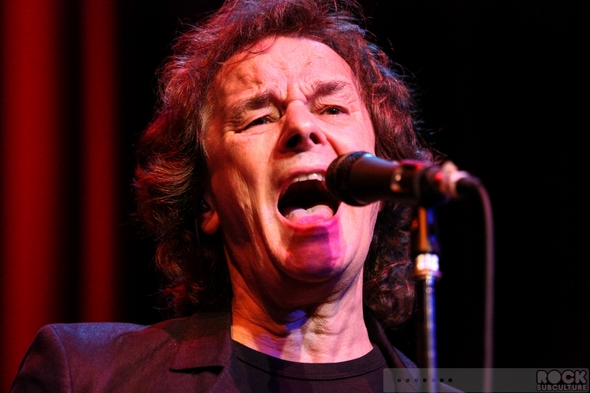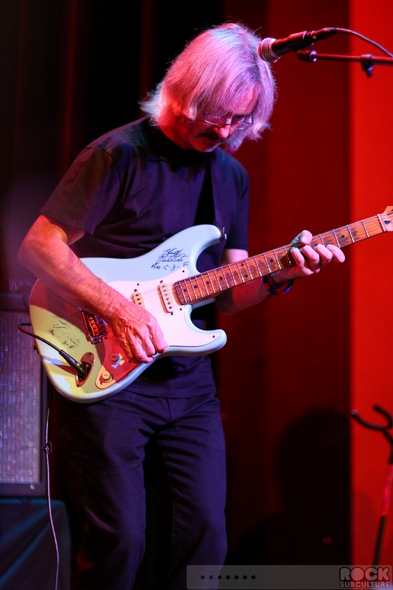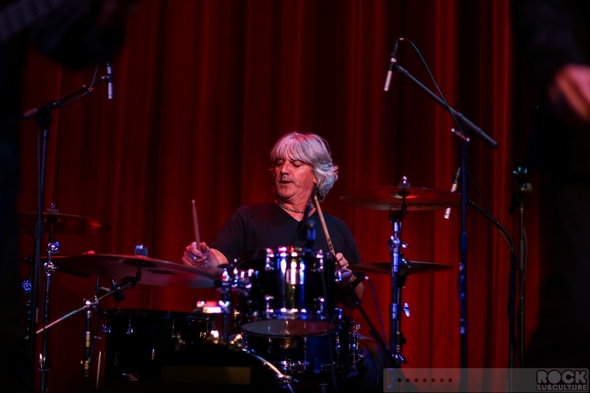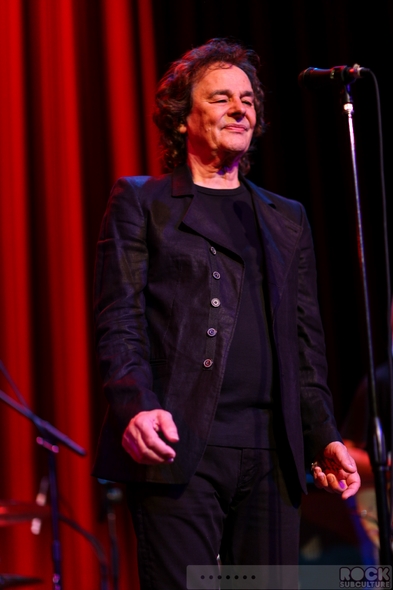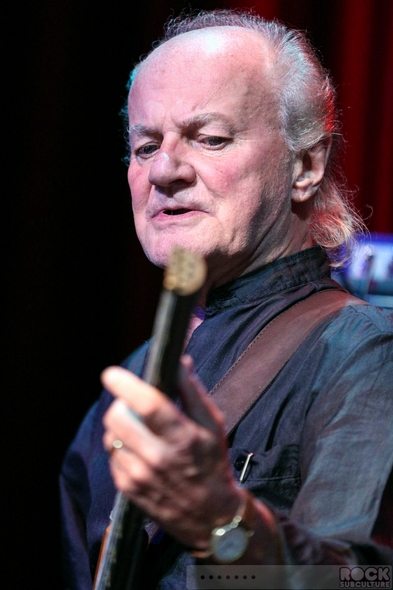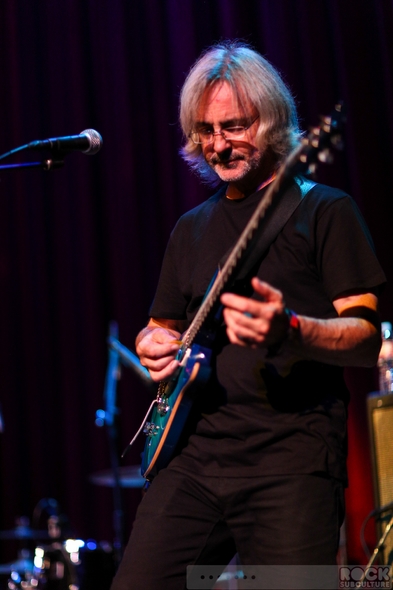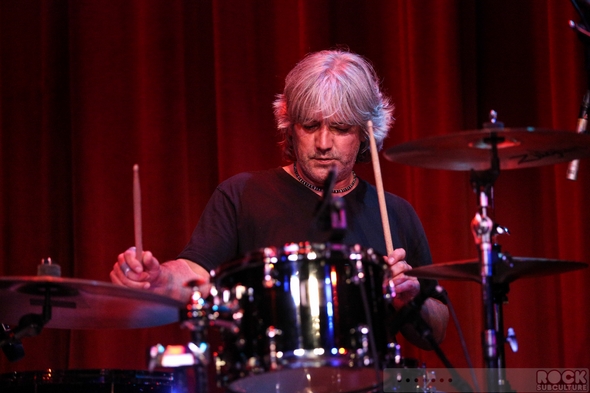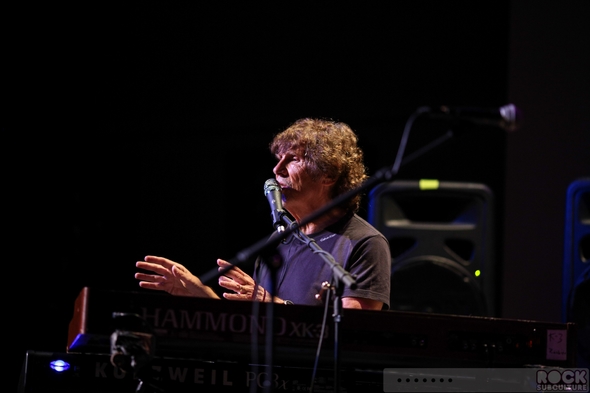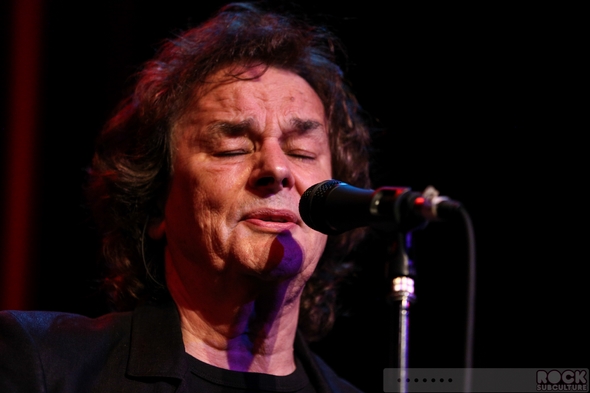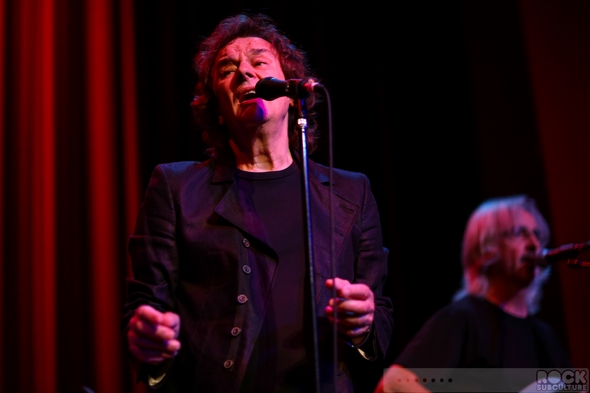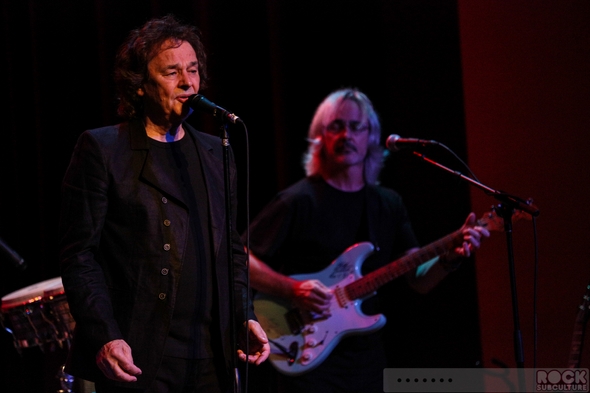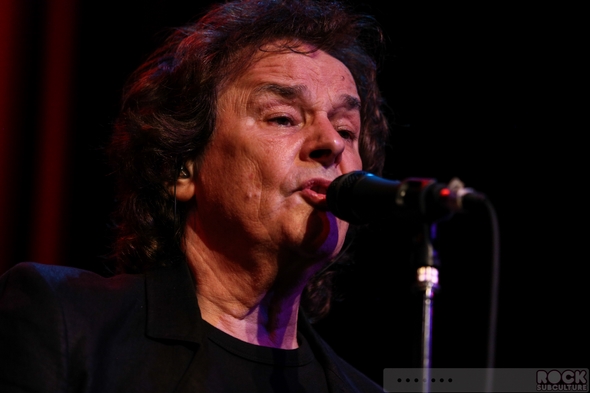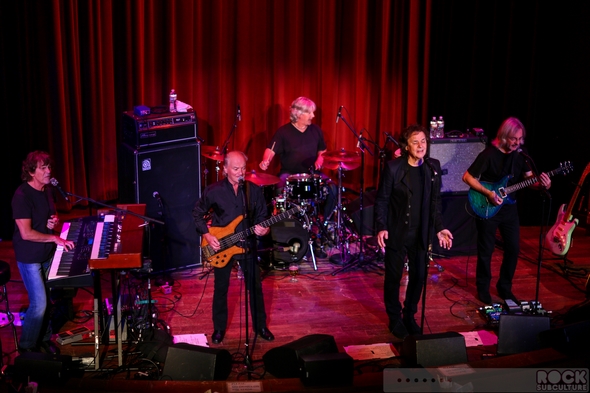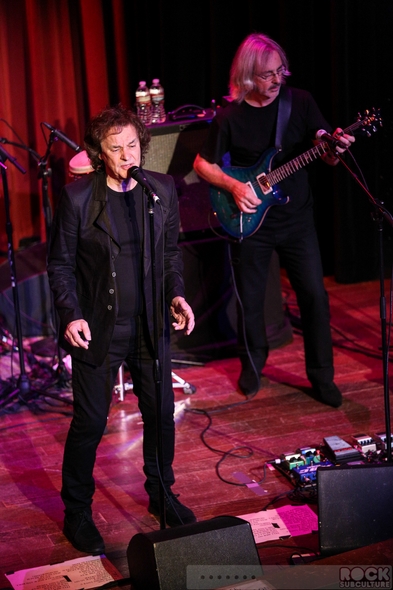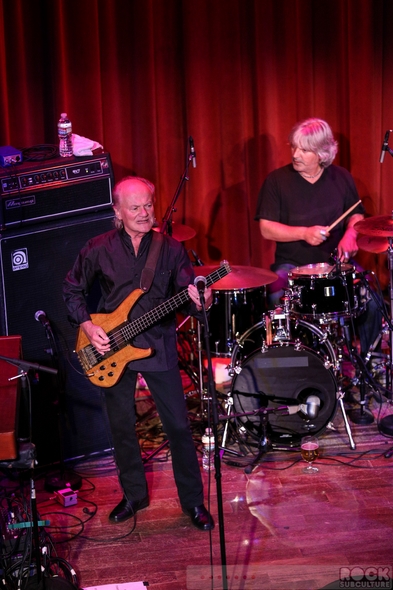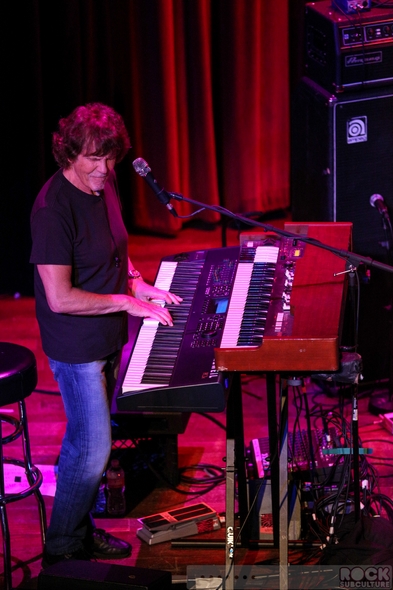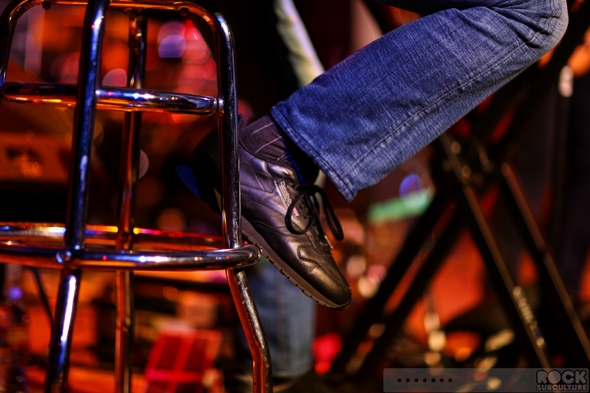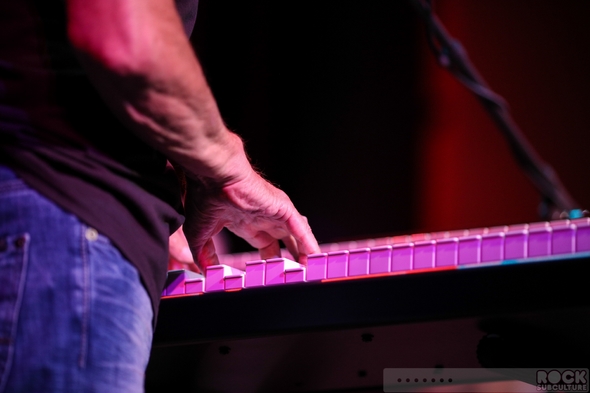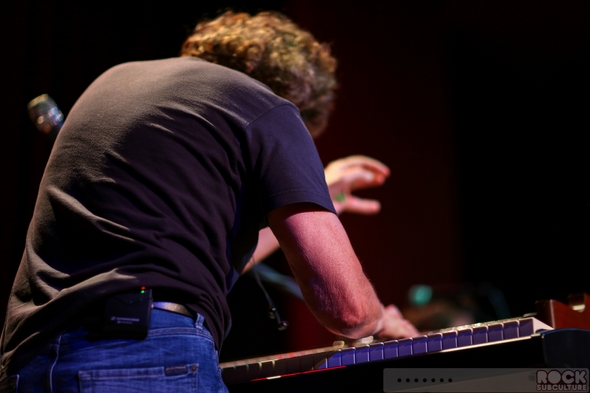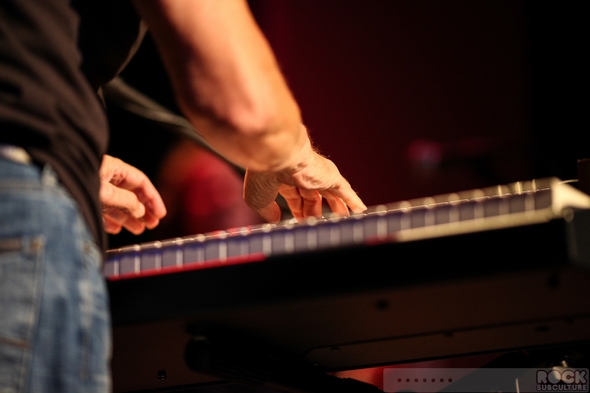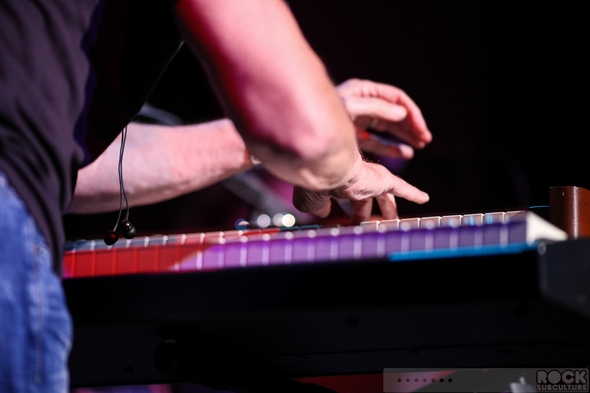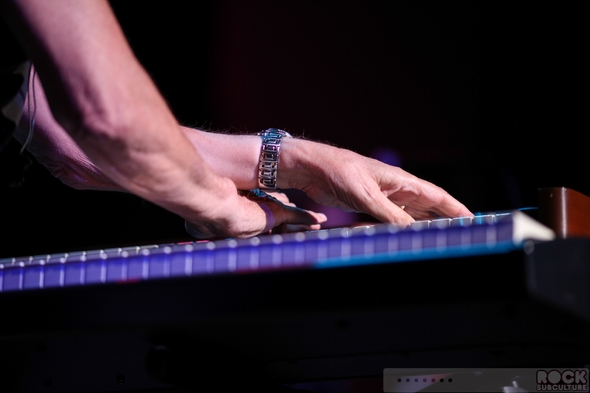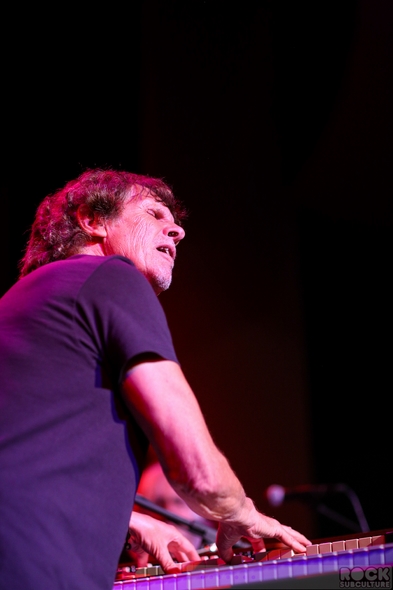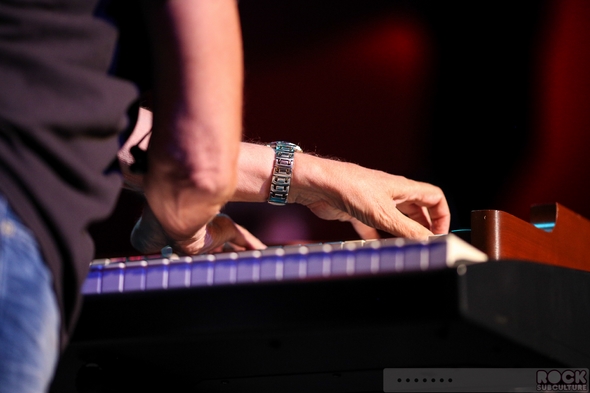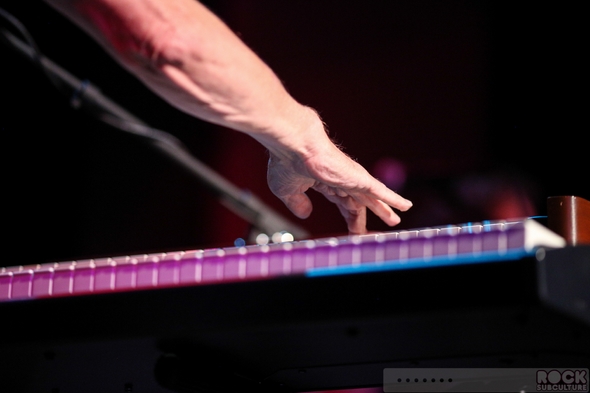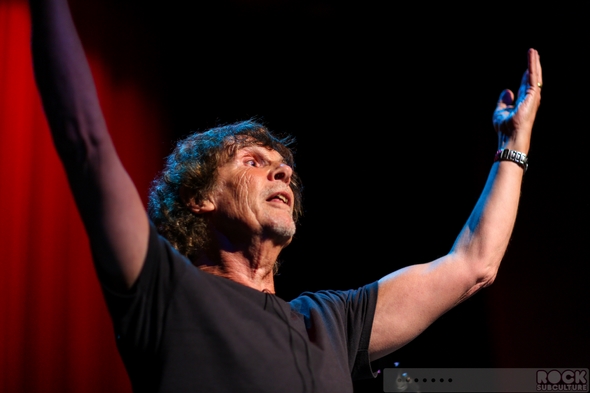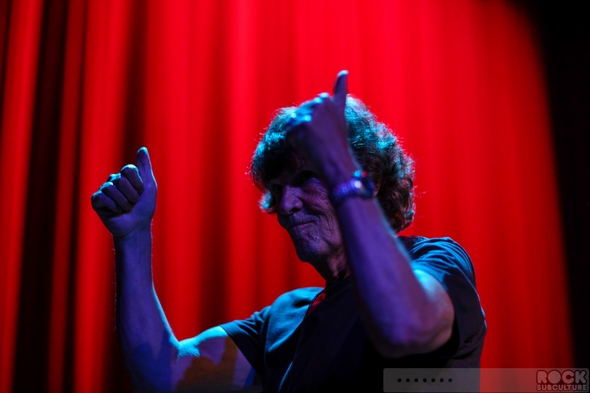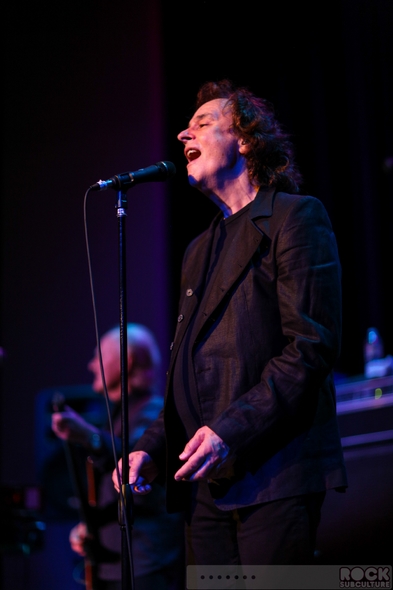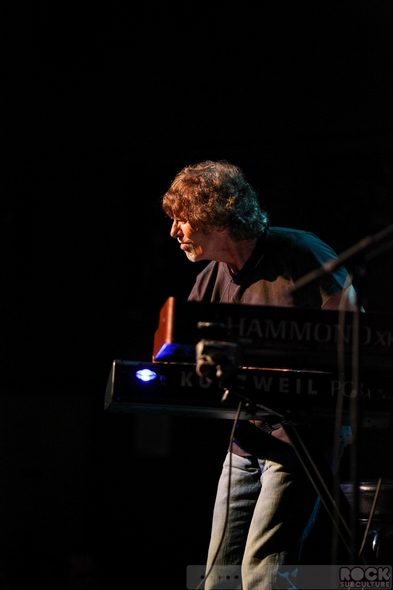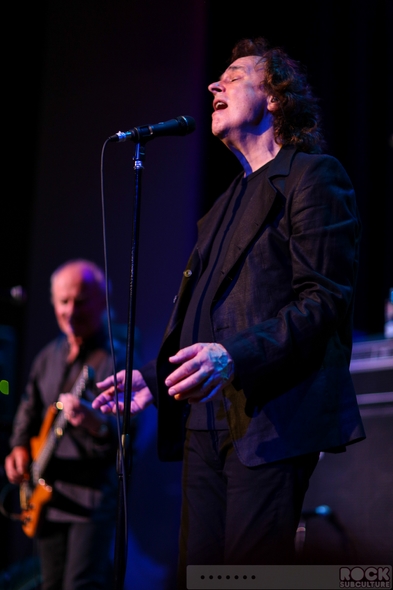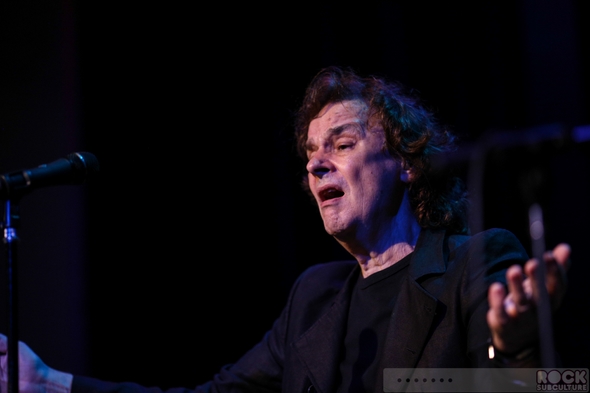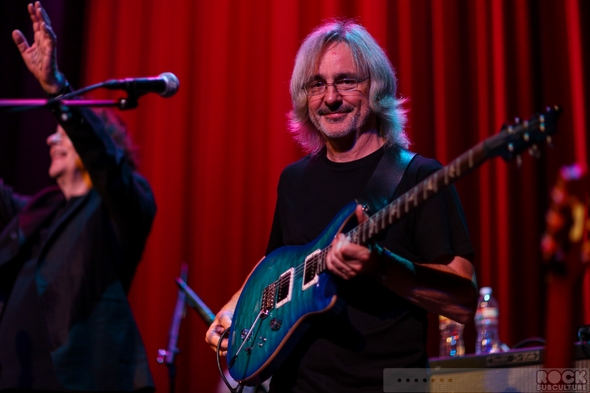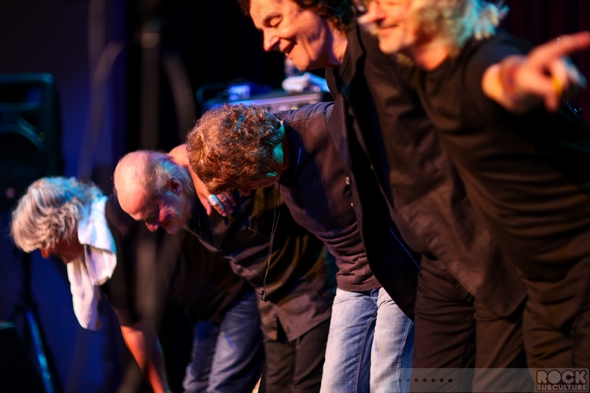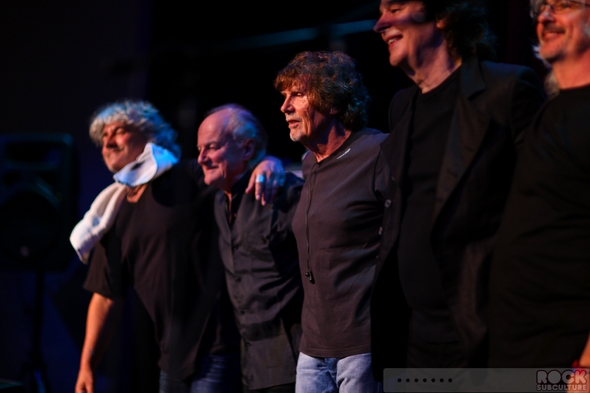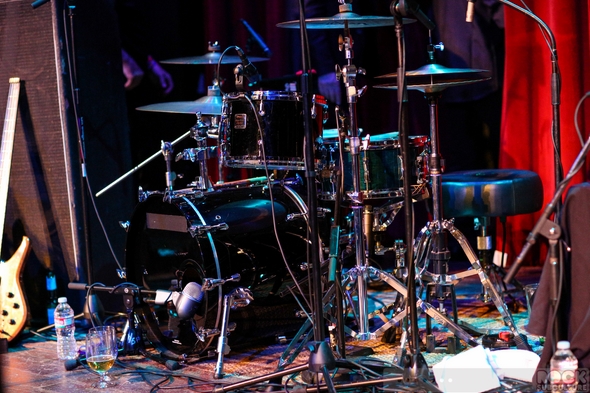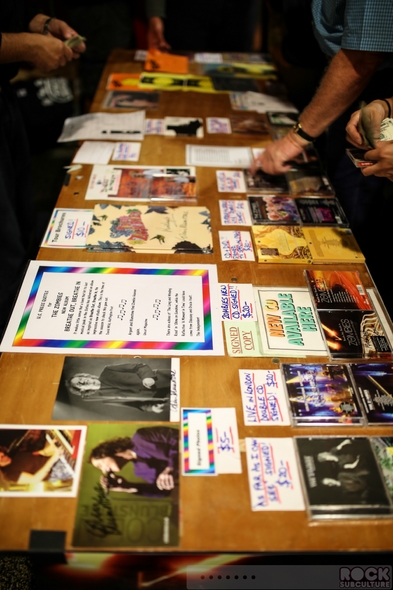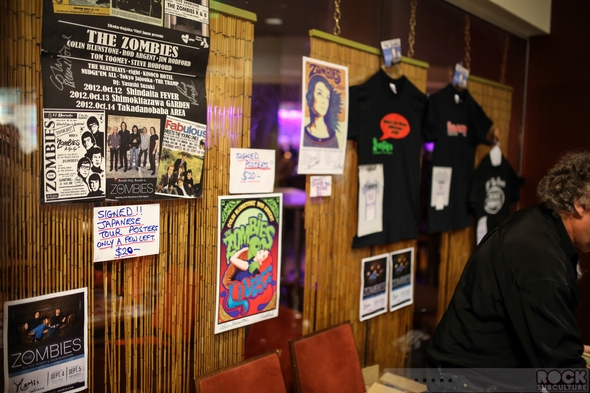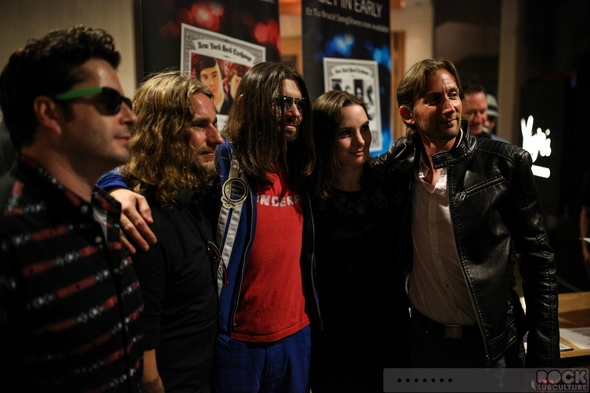 Jason DeBord