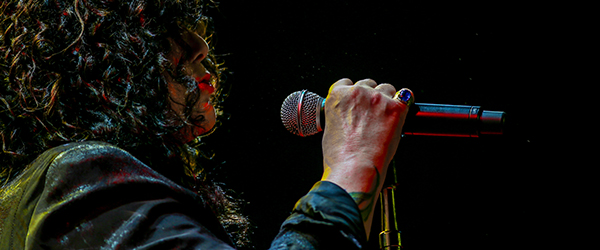 I have been to many, many concerts this year, but this is one of those few that left me feeling kind of speechless. With their San Francisco stop on their "Heartbreaker Tour", Live Nation and America's Cup hosted the event at America's Cup Pavilion as part of their Summer Concert Series. Joining Ann and Nancy Wilson on this Heart tour is Jason Bonham and his Led Zeppelin Experience; more than a supporting act, it is a dynamic fusion that has made for a very unique and unforgettable concert experience. Throughout the evening, the musical journey and artistry on display seemed to build perfectly, song after song, moment to moment, and culminated with Jason Bonham and his band joining Heart on stage to perform Led Zeppelin material, with the crescendo of the overall experience being their collective rendition of "Stairway to Heaven". Really, live music does not get any better than that, and when you see even the venue security rocking out with the fans, you know you are part of one of those special concert experiences where people forget who they are and just live the moment and soak it in, basking in the greatness shining from the stage.

Who: Heart
Supporting: Jason Bonham's Led Zeppelin Experience
Venue: America's Cup Pavilion
Where: San Francisco, California
Promoter: Live Nation
When: August 28, 2013
Seating: Section 103, Row 1, Seat 2 (front row, center section; also photo pass first three songs each set, as well as combined "only in your dreams" Led Zeppelin encore)
So it was a busy night for me personally as I was attending as a fan as well as shooting the show, as well as participating in the pre-show meet and greet, so it was an amazing night of one thrill after another.

This was my first show at America's Cup Pavilion, and I honestly didn't know what to expect. I had concerns about parking, since there is no dedicated parking for the 9,000 seat venue, but that proved to be pretty simple (although I arrived many hours early).
The temporary outdoor concert venue was designed to be part of the overall America's Cup events this year, and it is the first outdoor ocean waterfront venue in San Francisco, located between Piers 27/29.
Below are a few photos showing what the area around the venue is like, shot in the early afternoon prior to the concert.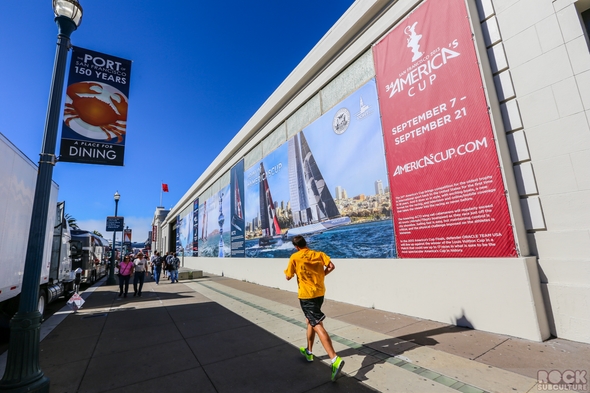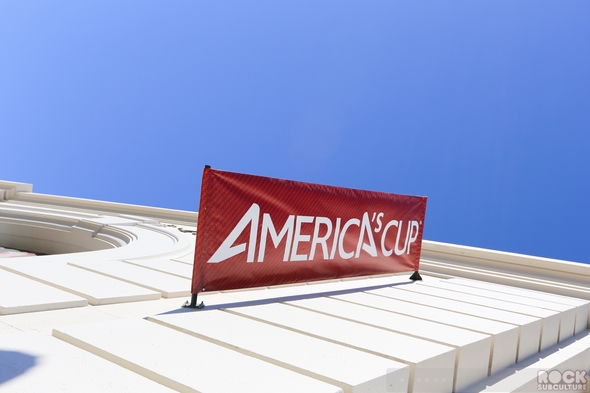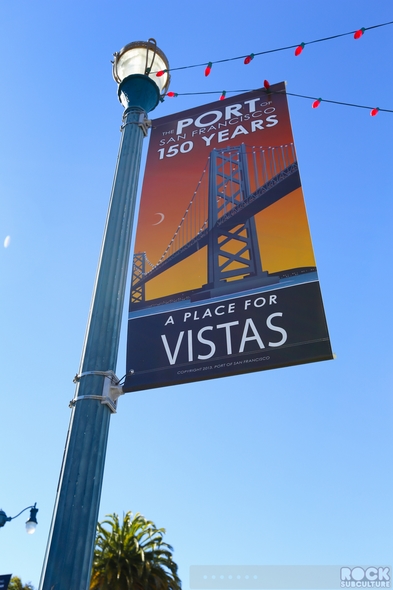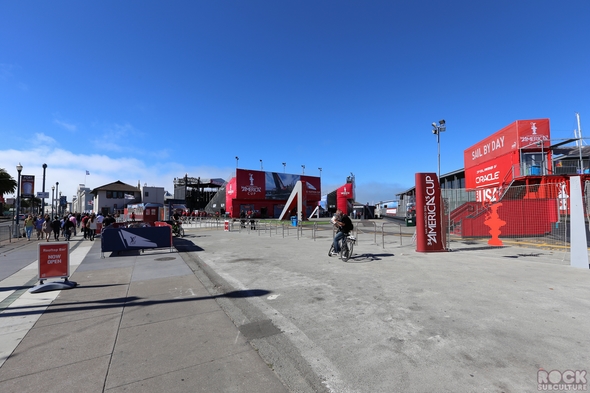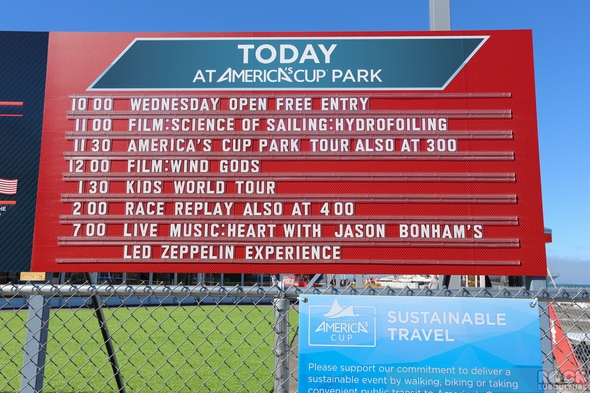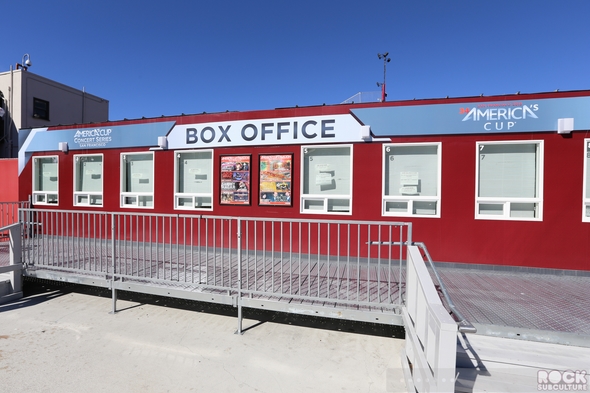 It is reported that a portion of proceeds from ticket sales from this concert will help support the Bill Graham Memorial Foundation which gives grants in the areas of music, the arts, and education, while also supporting social work, environmental protection, and spiritual and compassionate projects in our communities.
Jason Bonham's Led Zeppelin Experience
Members
Jason Bonham (drums)
Dorian Heartsong (bass guitar)
Tony Catania (lead guitar)
James Dylan (vocals)
Jason Bonham is of course the son of legendary Led Zeppelin drummer, John Bonham, who is widely recognized by music lovers around the world as the greatest rock and roll drummer of all time.
Jason tragically lost his father in 1980, and has himself been involved with music his entire life. He has worked with many artists and appeared in film and television.
It was in 2010 that he formed Jason Bonham's Led Zeppelin Experience, which began touring the world the following year.
Last December, one of the most viral videos on the net was Ann and Nancy Wilson's performance of "Stairway to Heaven" during the Led Zeppelin tribute at the Kennedy Center Honors, and Jason Bonham was on drums. As noted in the opening, the fans in attendance at the concert in San Francisco were treated to the same as both bands closed out the evening. Amazing.
I'd never seen Jason Bonham perform live before last night, and he left me wondering if drumming is somehow part of his DNA, as he put on quite a show along with his band.
He did take time during the show to impress upon the audience that what he is doing is paying homage to his father, and I could feel the sincerity of that with what he brought on stage, in both performance and emotion.
Singer James Dylan did an amazing job filling Robert Plant's role, as obviously a lot of the weight of the performance falls on the vocals – not just in voice and delivery, but owning that stage.
Interestingly, there is nothing visually that cues you into Led Zeppelin – out of context and with no sound, you would have no idea, as they all appear quite contemporary. Conversely, if you only had the audio, you would be transported back to the 70s. So it was an interesting way of keeping that 70s sound and soul alive but in a modern way.
This isn't a show I would have sought out to see on its own, but having now seen and heard it, I would definitely go check out their own headlining concert if it were to come back around. It was an excellent showcase of some of the most influential music in the history of rock and roll, and they definitely did justice to the songs in the spirit of what that music was about.
Below is the set list from their set…
Setlist:
Black Dog
Over the Hills and Far Away
Houses of the Holy
Nobody's Fault but Mine
The Ocean
When the Levee Breaks
Encore:
Below are some photos of Jason Bonham's Led Zeppelin Experience performing on stage: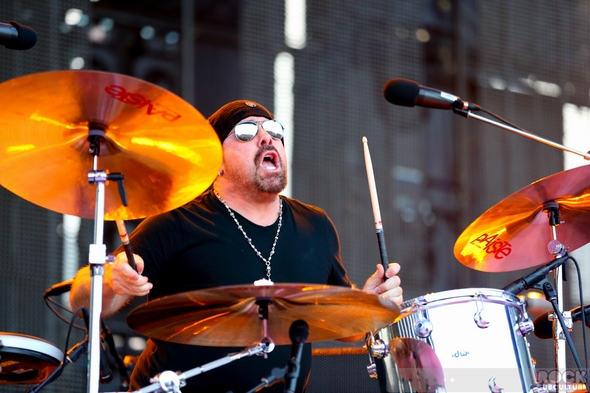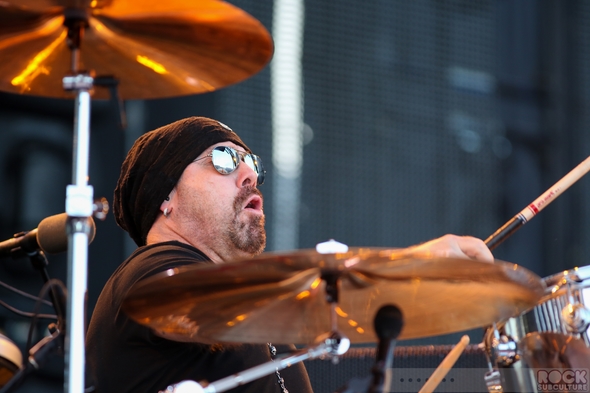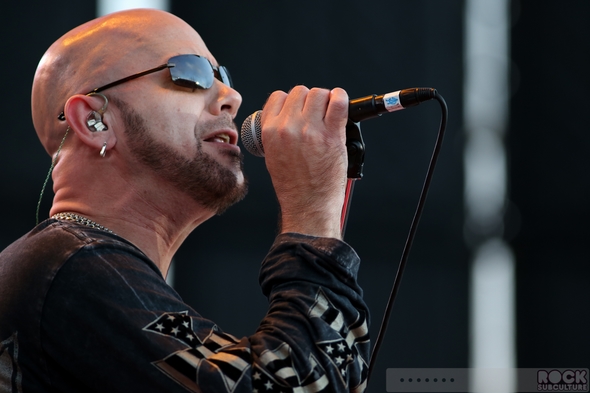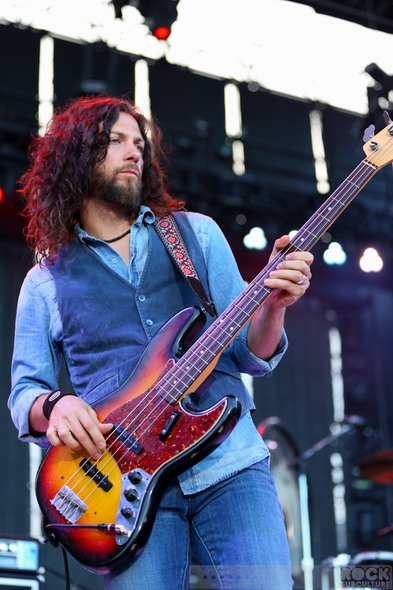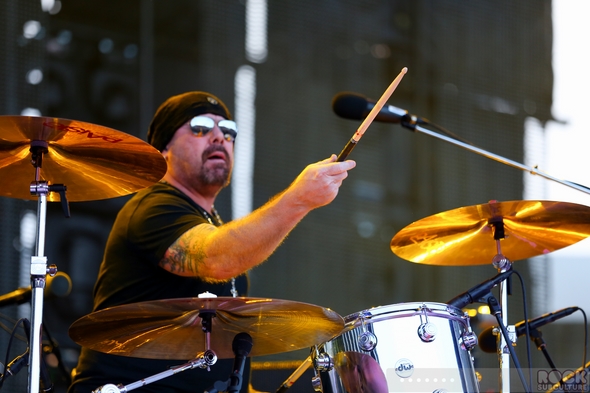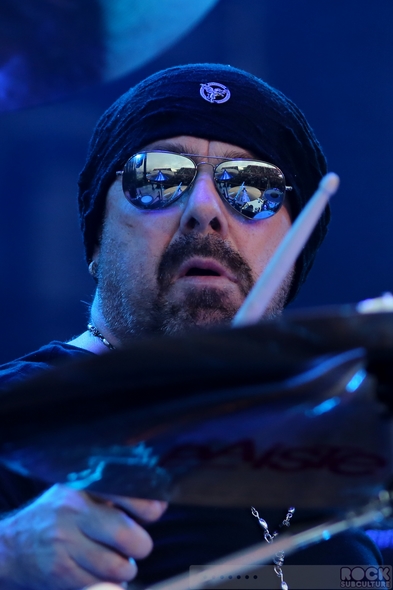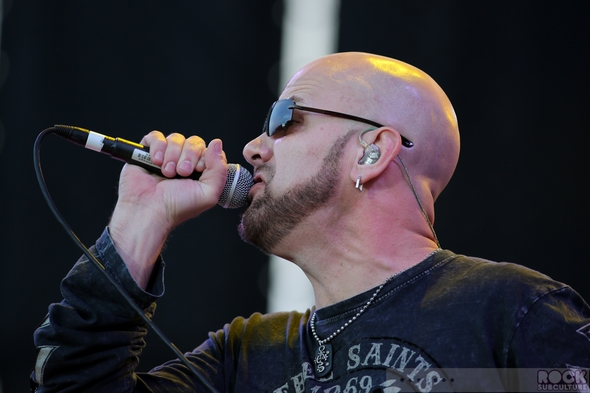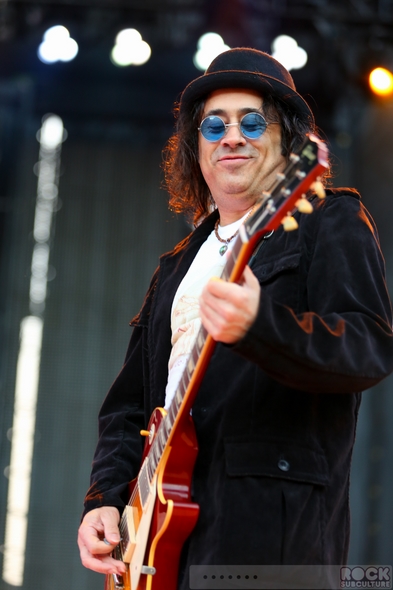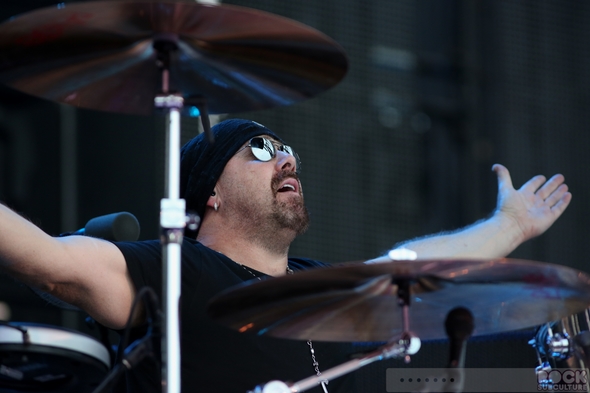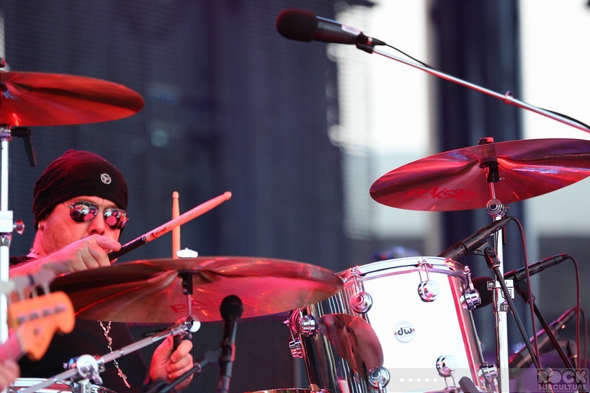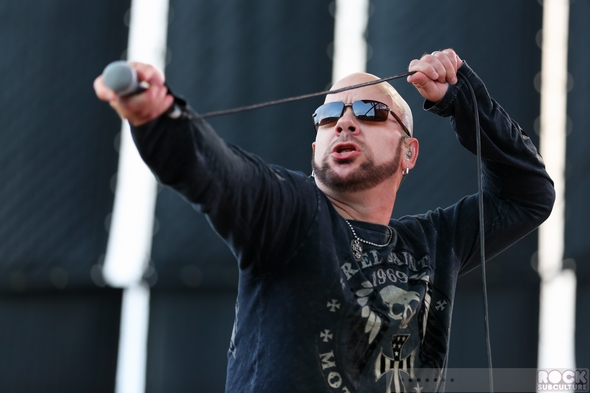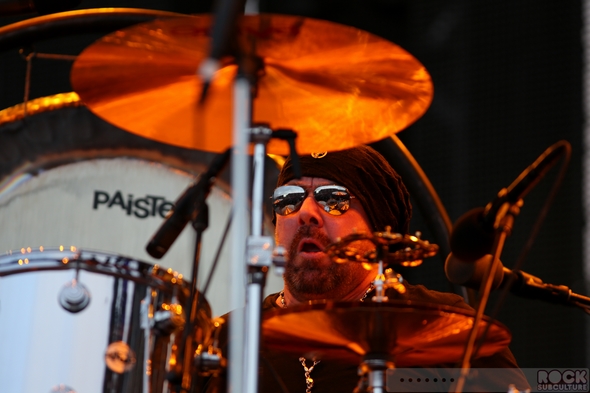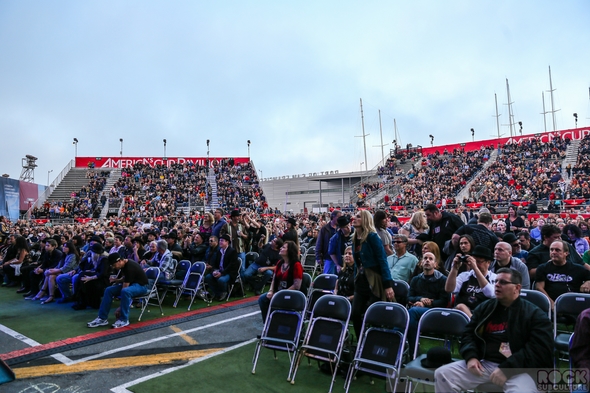 Heart
Members
Ann Wilson (vocals)
Nancy Wilson (guitar, mondolin)
Ben Smith (drums)
Dan Rothchild (bass guitar)
Craig Bartock (guitar)
Debbie Shair (keyboards)
I was fortunate enough to see Heart in concert last year at Ironstone Winery, as well as Ann and Nancy Wilson perform at a MusiCares event, so I was eagerly anticipating this tour (and I will be seeing them again next month at Thunder Valley Casino Resort).
Heart are real legends in rock and roll. Which is all the more remarkable, in that the two sisters – Ann and Nancy Wilson – are women who have been blazing a trail in a male dominated industry for decades. These two are so incredibly gifted, and I personally place them at the very top when it comes to real legends in music – their artistic and professional accomplishments are seemingly endless.
The band has sold over 30 million records worldwide, with Top 10 albums charting on Billboard in the 70s, 80s, 90s, and in the current decade, as they've been quite prolific throughout their career and have consistently produced quality work. They are those rare artists with both commercial and critical success.
Despite all that, Heart was not inducted into the Rock and Roll Hall of Fame until this year, which is pretty ridiculous… and in my opinion comes down to corporate industry politics. I think Paul Stanely of Kiss said it best:
Look, the Rock and Roll Hall of Fame is marketing. You've got a bunch of faceless people in a back room who trademark a name that sounds very official. Well, if you had thought of it first, you would have been the Rock and Roll Hall of Fame.
But we are entering a new era where things like the Rock and Roll Hall of Fame will have zero relevance, and all that will matter is the body of work and accomplishments of each artist, on it's own, not in the context of things that have nothing to do with the essence of rock and roll.
With the show last night, I had an opportunity to participate in the meet and greet. It was a real honor to meet them. I had a brief opportunity to thank them for making their music, and share that I am a big fan of Almost Famous, as Nancy is married to Cameron Crowe and composed the theme and worked on the score, as well as did other consulting on the film. Below is the photo from my meet and greet:
As with my experience with their concert I attended last year, I was just blown away at what an amazing band Heart is… of course everything is predicated on the music, and they are really one of the most versatile artists in music, with hard and soft rock, some songs with more pop sensibilities, and of course the jaw dropping ballads. And with that catalog of music, you never really know what kind of palette that they will paint from on a given tour or evening. But somehow it all plays out quite organically as they go from one song to the next.
Another thing that I appreciate is that they often give some personal background, in preface, of what the song is about. And that's the thing… their songs are about things. Not just words that rhyme… it's all quite personal, and that mix of literal meaning and then the delivery of it in musical form is often something that is missing with a lot of artists, and maybe that is one of the reasons that they've endured for many decades now, and continue to appeal to younger generations, turning them into fans.
But of course Ann's voice is the real fundamental, foundational element of the band. She is peerless in rock and roll, male or female, with her undeniable gift of voice. Words cannot describe.
As mentioned in my review last year, these songs that Heart has created are not only incredible songs, but really push the limits as to what is actually possible to pull of vocally. Ann has such power in her voice, but it is drawn quite obviously from emotion and that is something that cannot be taught to someone – she was born with this ability to translate powerful feelings into music.
And, as always, Nancy Wilson has such a stage presence, it is impossible not to be completely enthralled and fascinated watching her on stage. Unlike any of her peers, she brings tremendous femininity to rock music, but still has rock and roll gravitas, though in a completely female form. She is so singular in her on stage persona. For me, she is so beautiful and graceful, it is almost like watching rock star performance art, and it all seems to flow from her so naturally, and so completely fits and suits their music, it is really something to behold. Of course, she is also an amazing vocalist in her own right, and funny enough, probably my favorite Heart song is "These Dreams", where Nancy is on lead vocals.
In any event, Heart put on one of the best, most rocking and soulful live concerts today, and they were in top form on Wednesday night. I give my highest recommendation to check out this current tour if at all possible.
Below is the set list from last night's show…
Setlist:
Barracuda
Heartless
What About Love
Magic Man
Kick It Out
Mistral Wind
Even It Up
Dog & Butterfly
I Need You to Turn To (Elton John cover)
These Dreams
Alone
Dear Old America
Crazy On You
Encore (Led Zeppelin covers):
Battle of Evermore
Misty Mountain Hop
Immigrant Song
The Rain Song
Kashmir
Stairway to Heaven
Below are some photos of Heart performing on stage (click any image for higher resolution versions of each photo):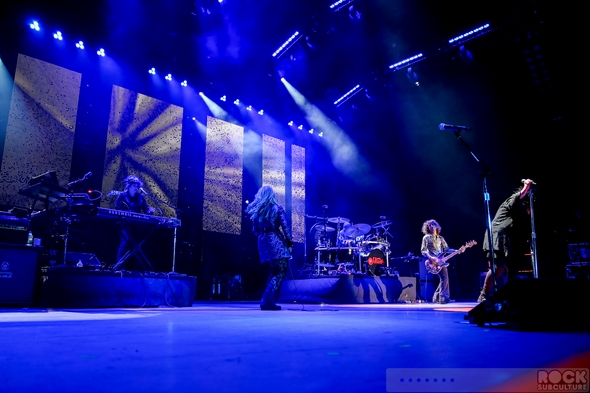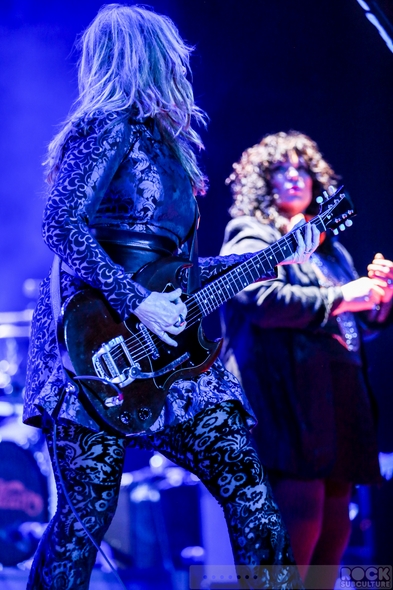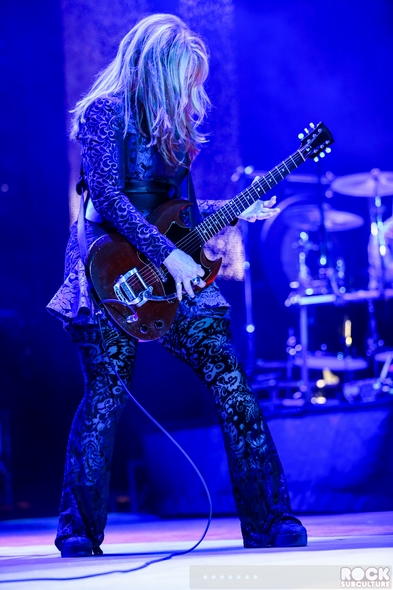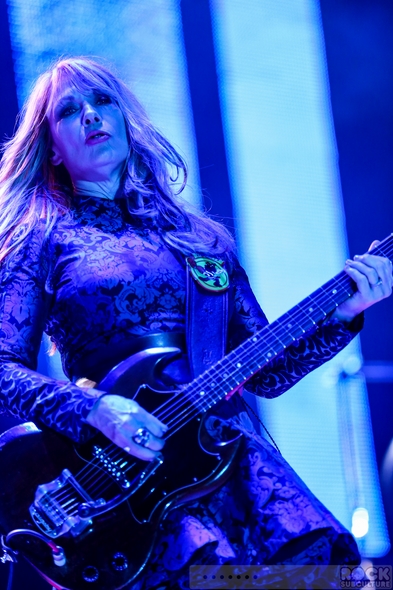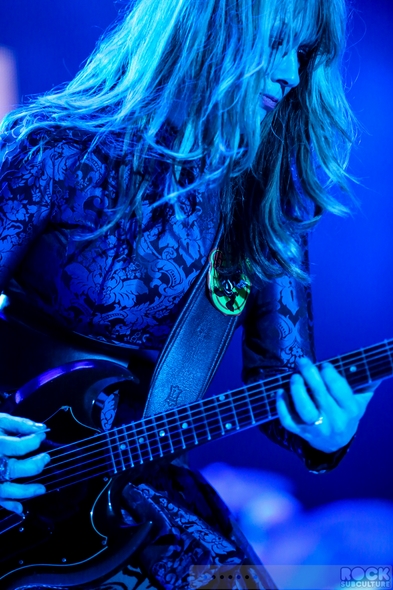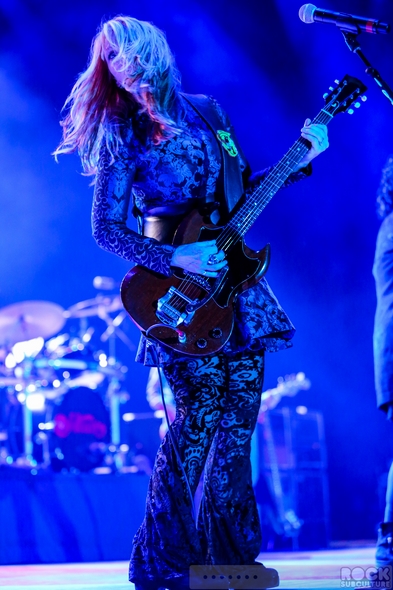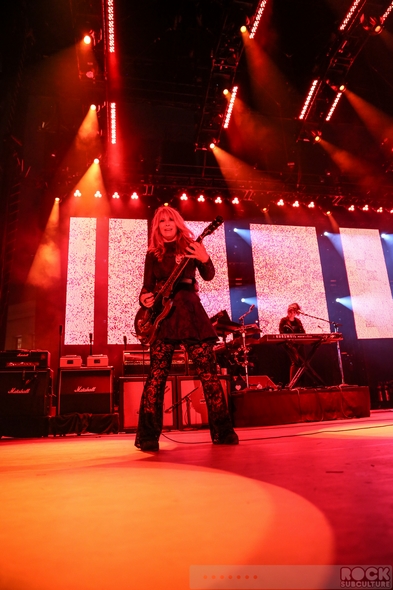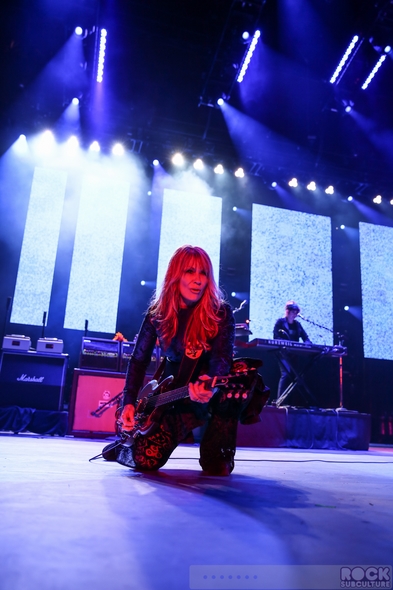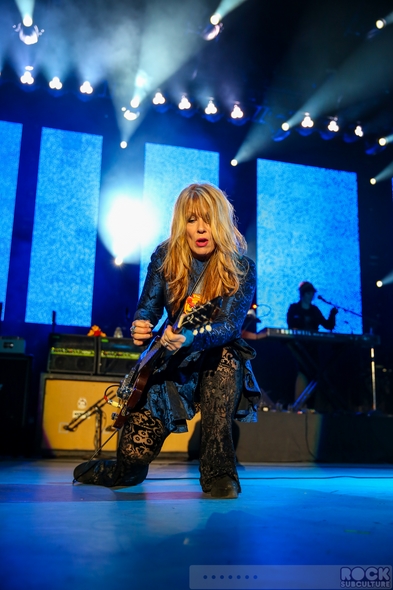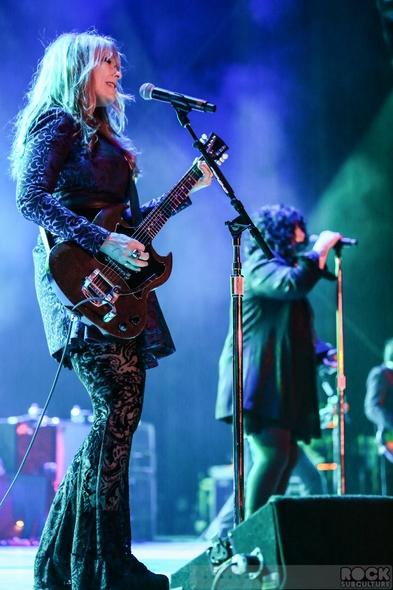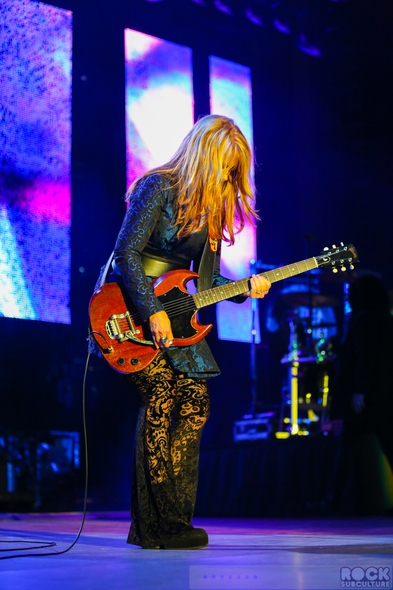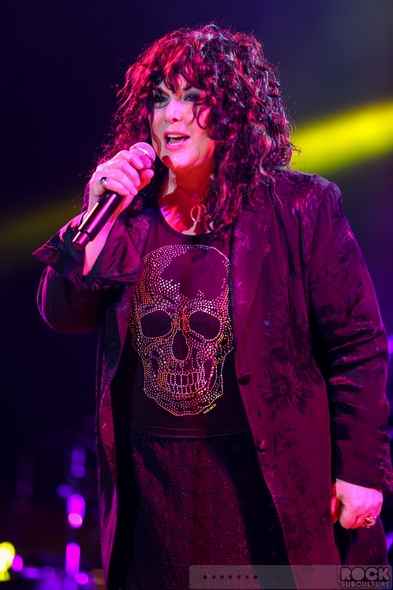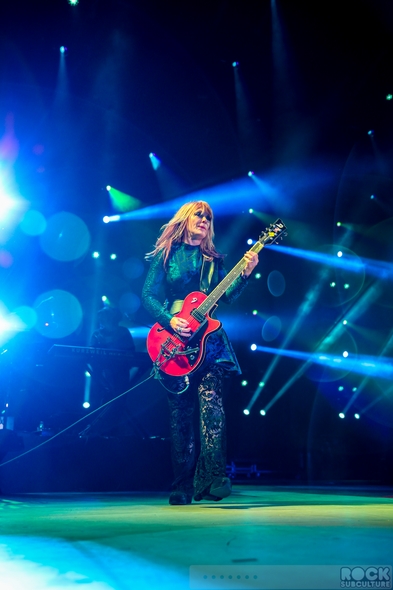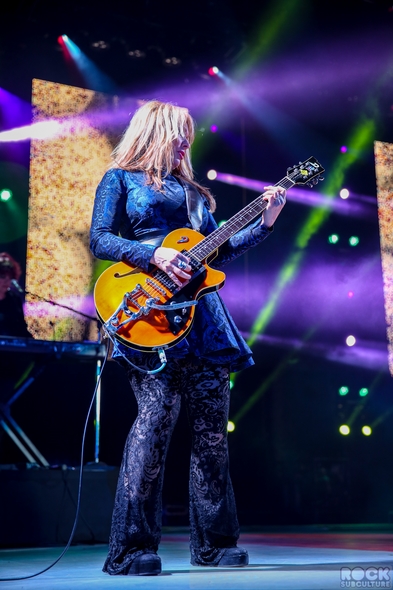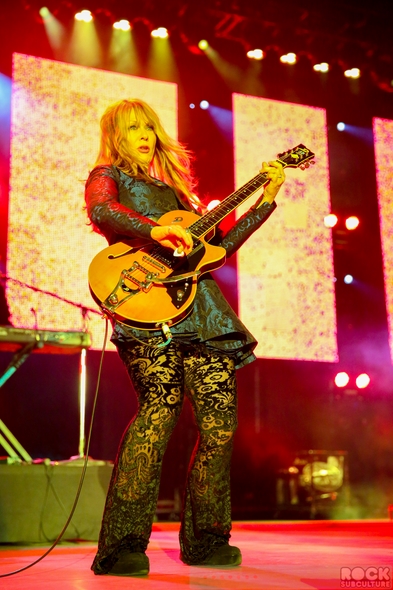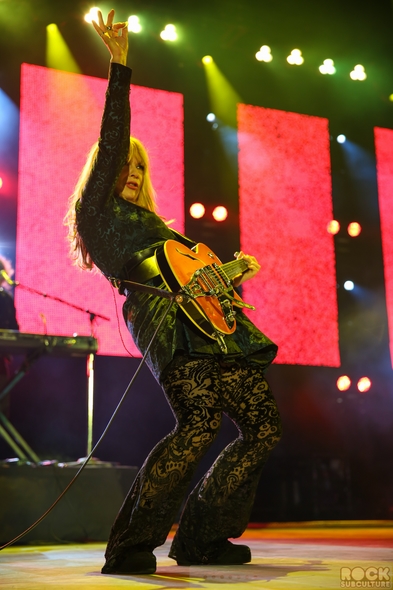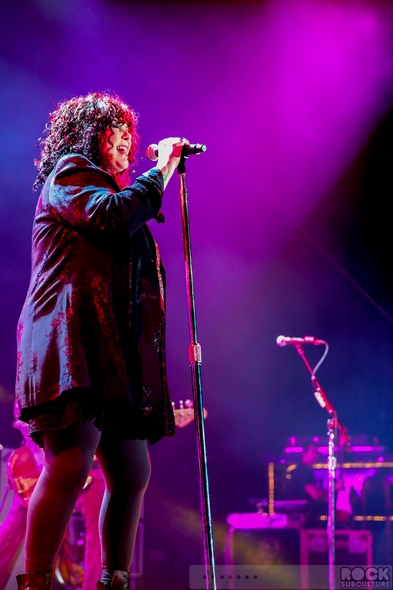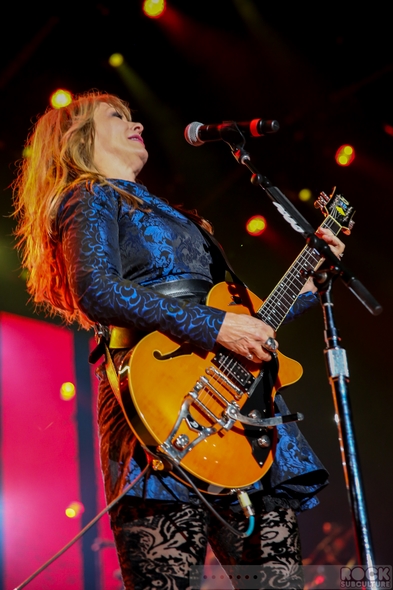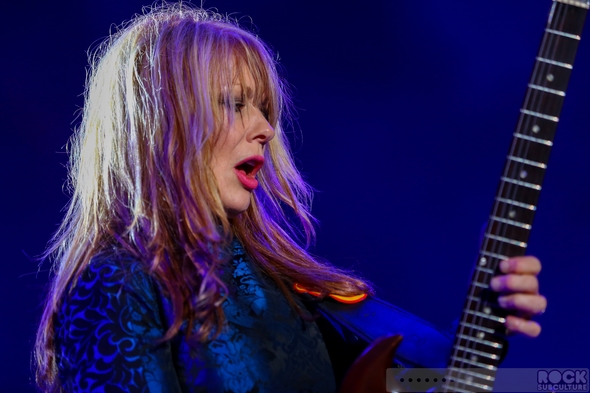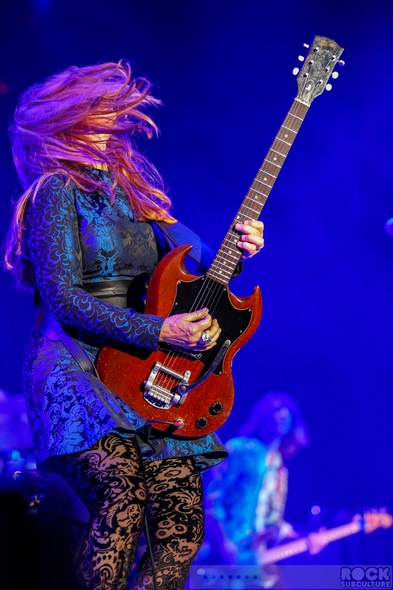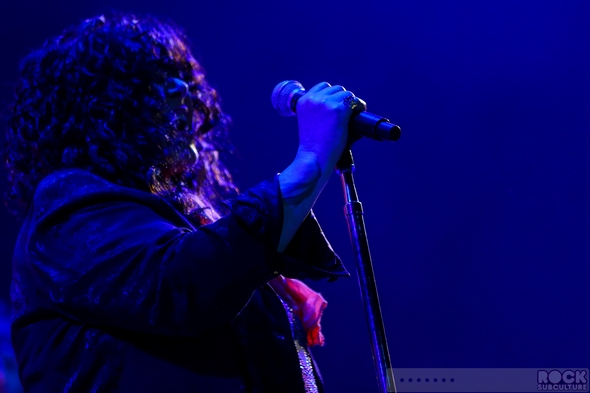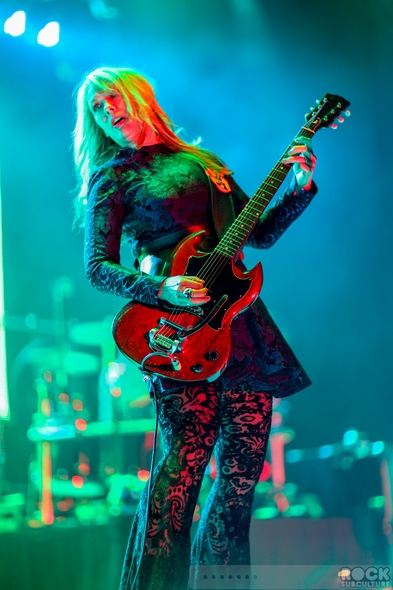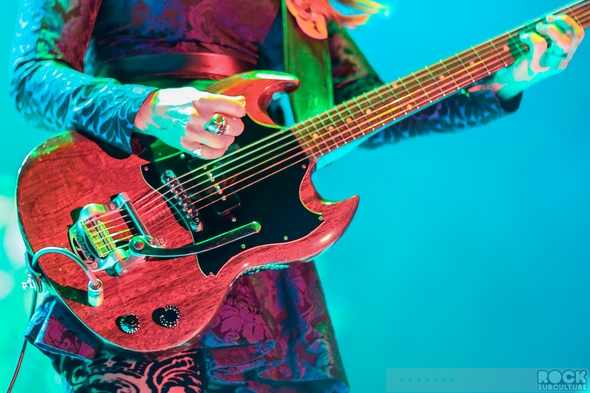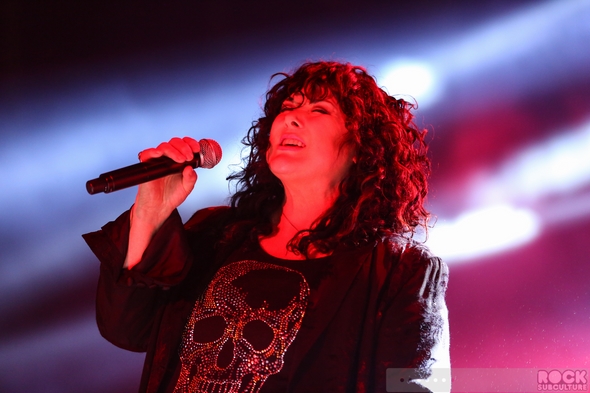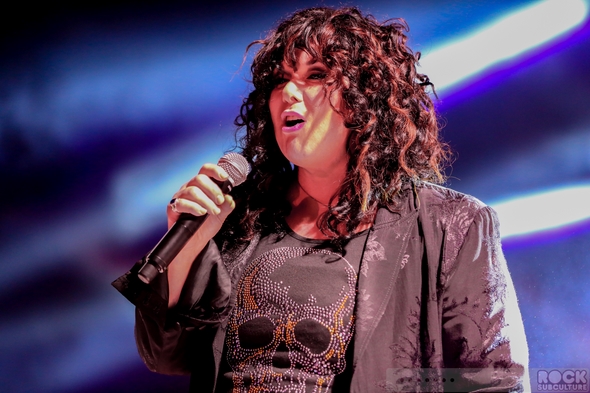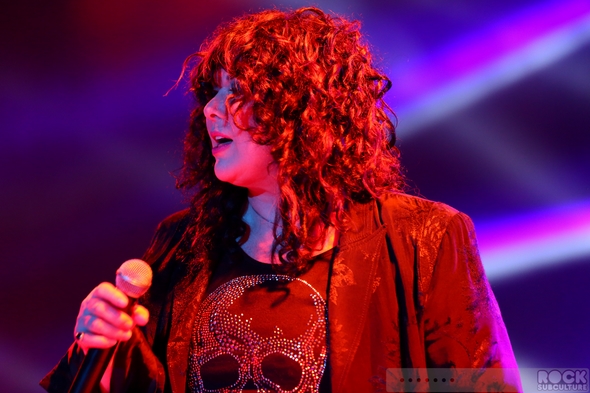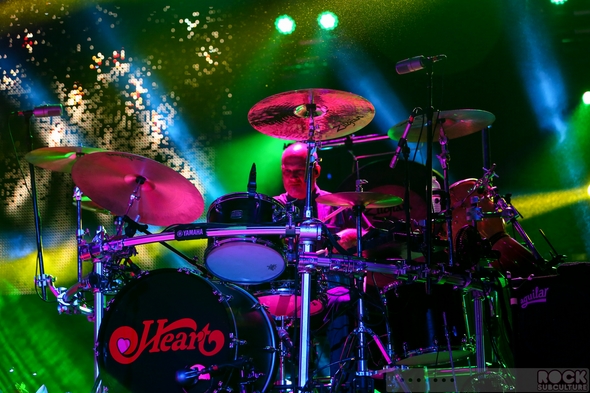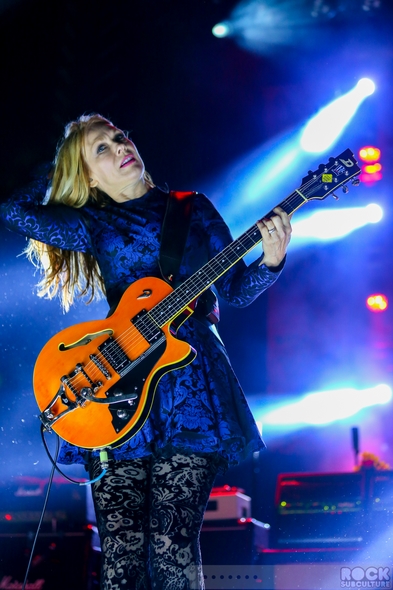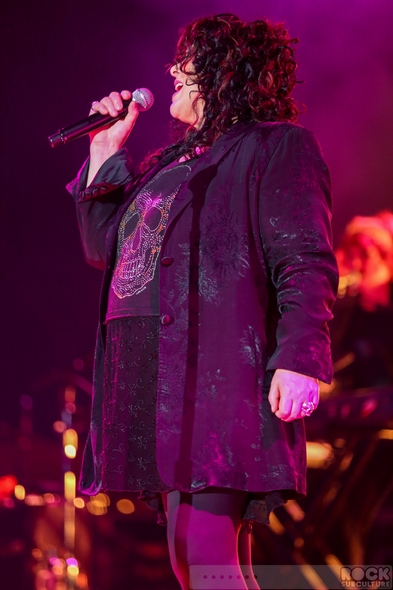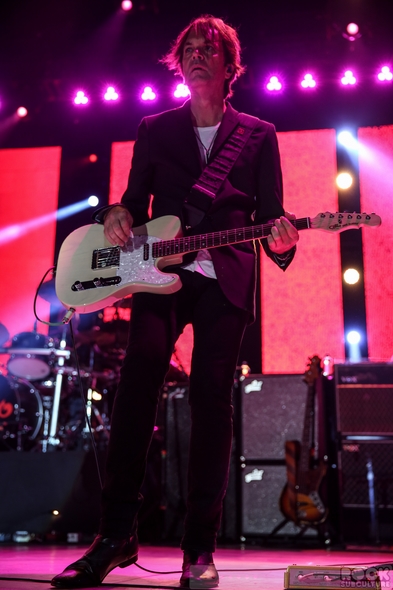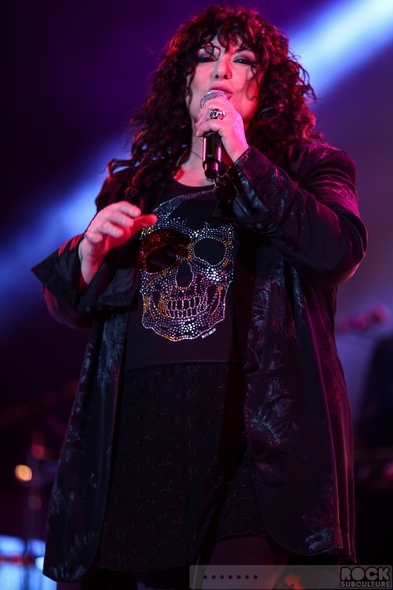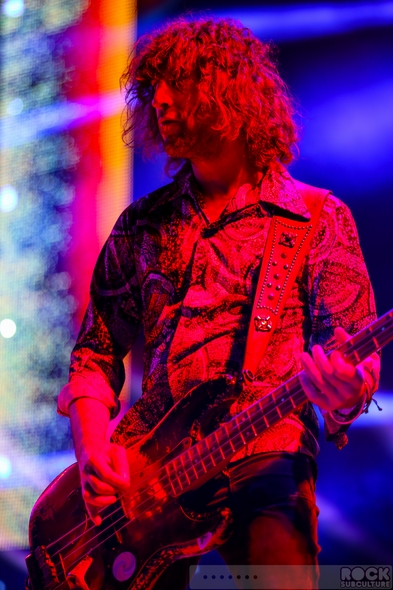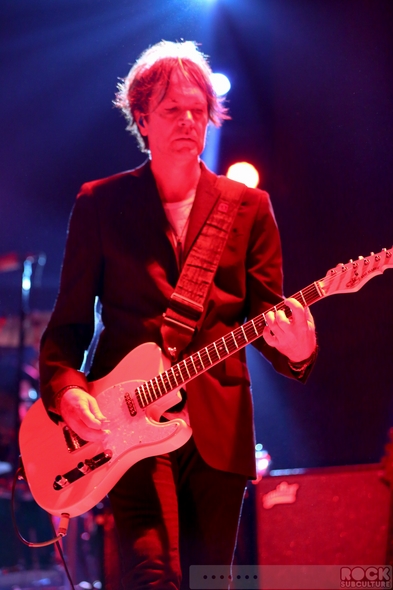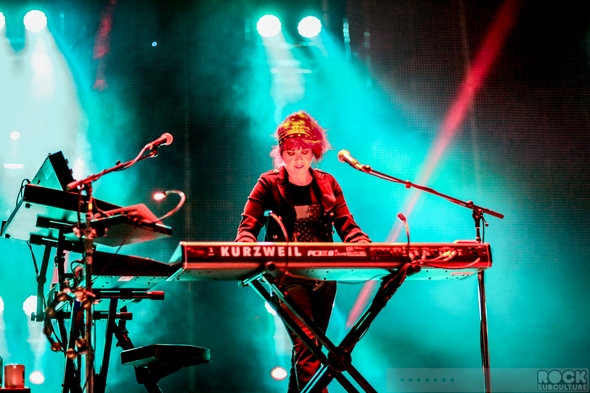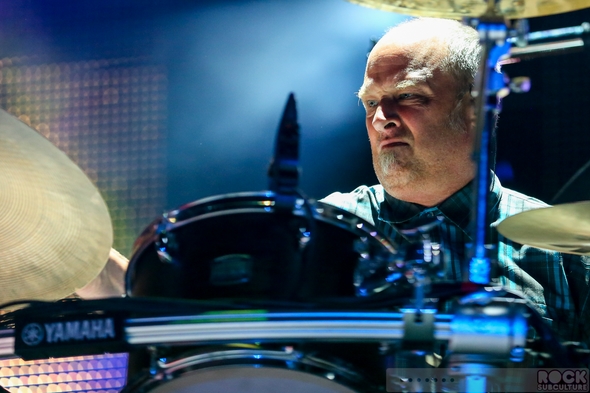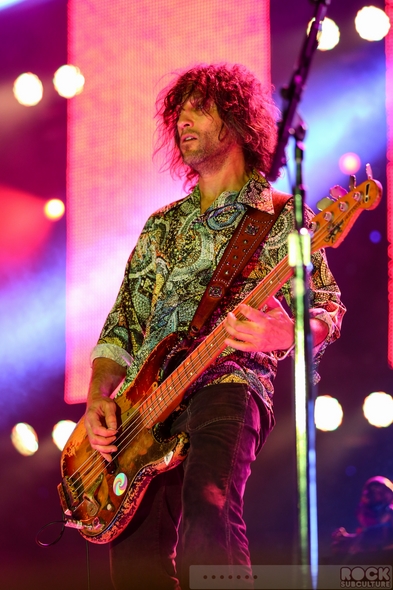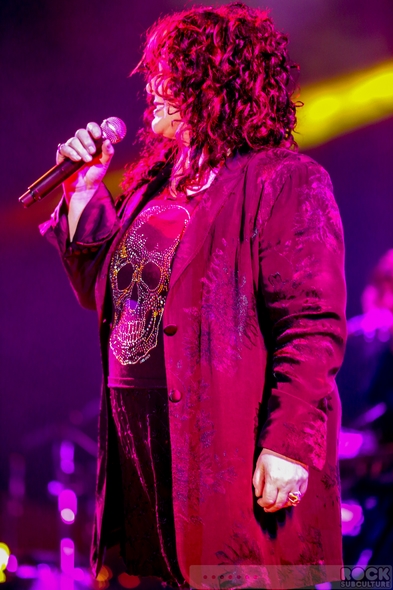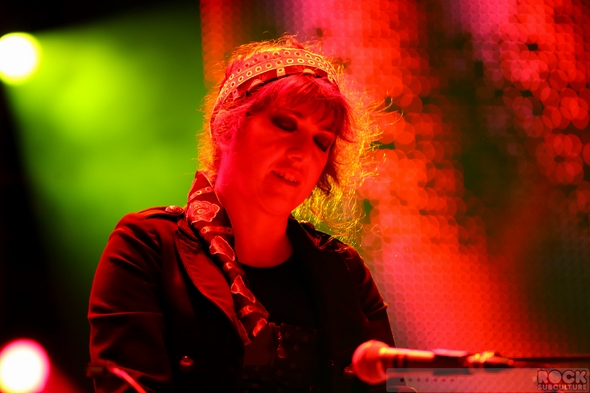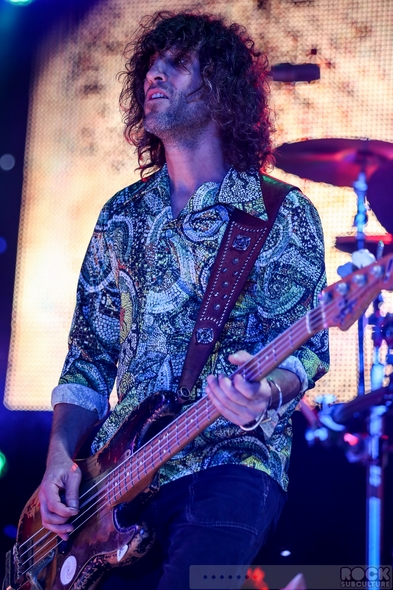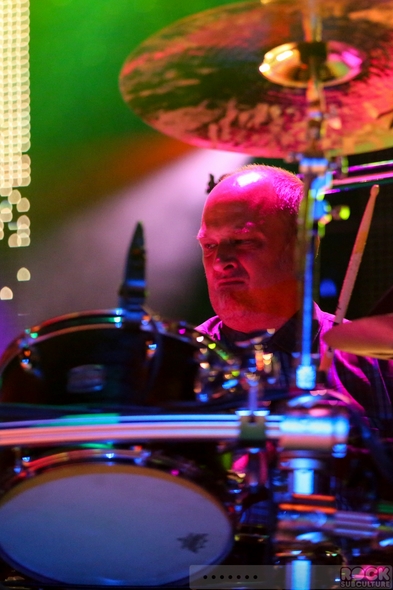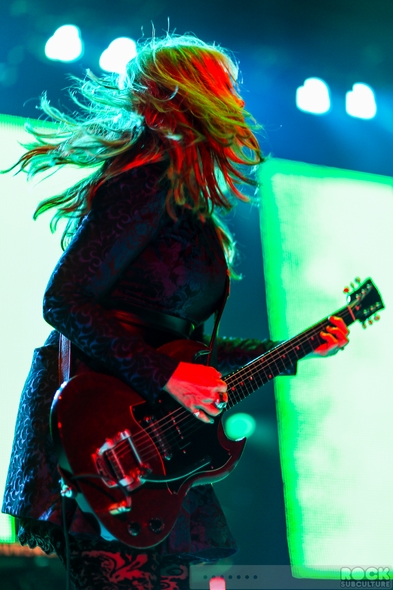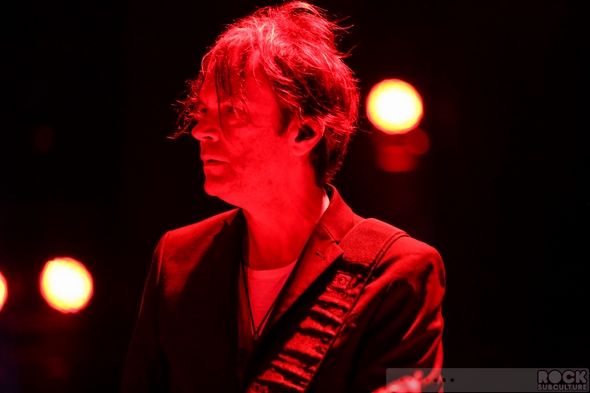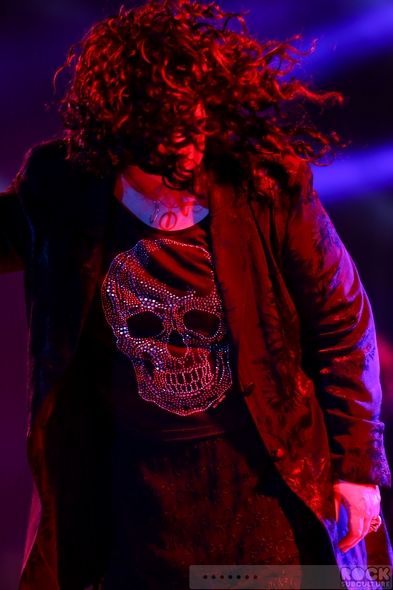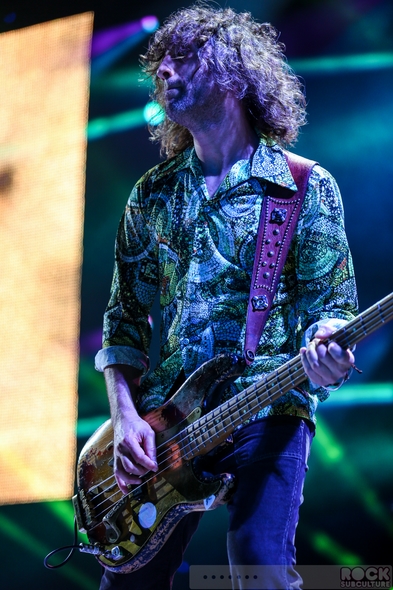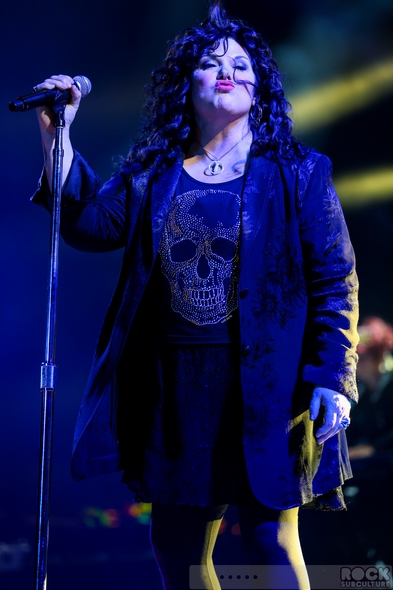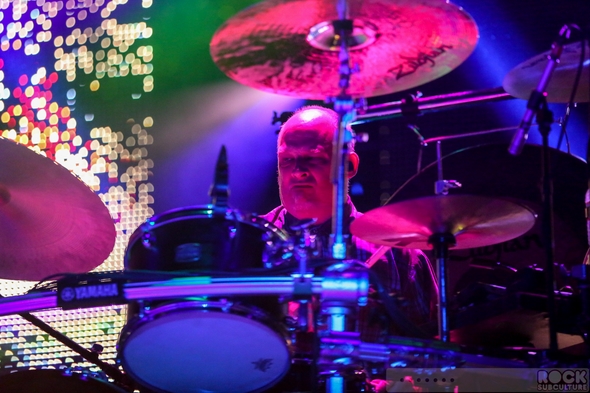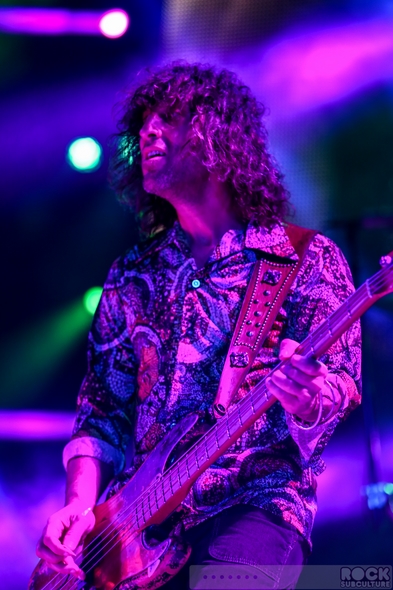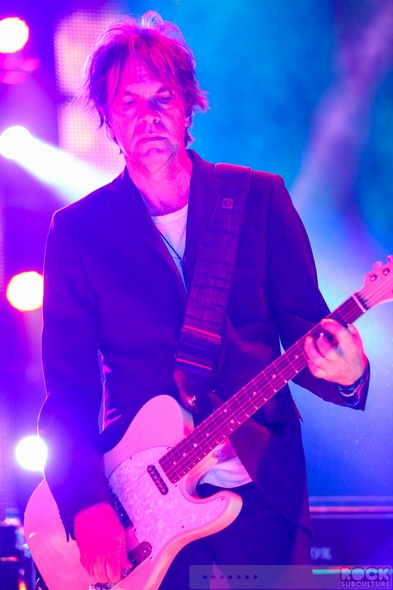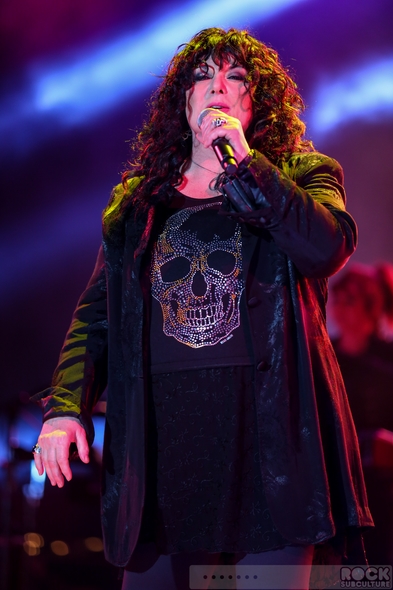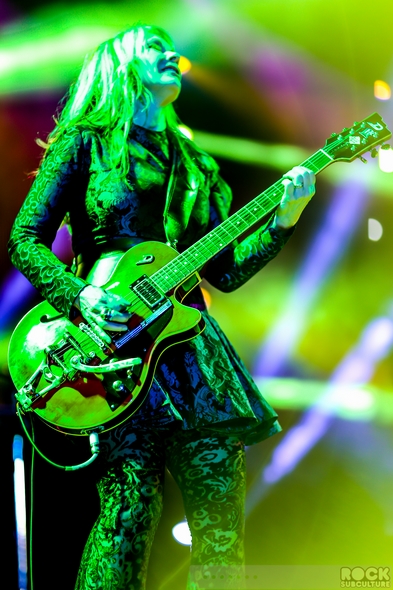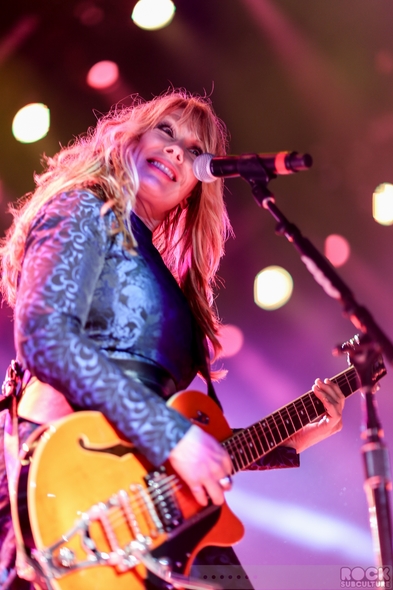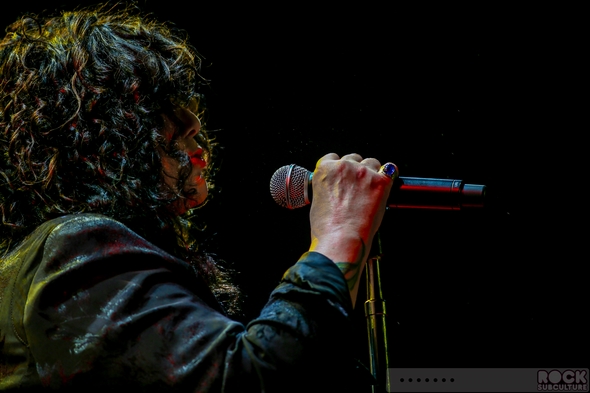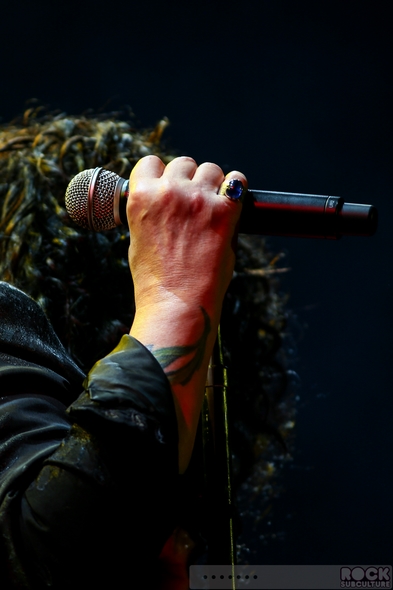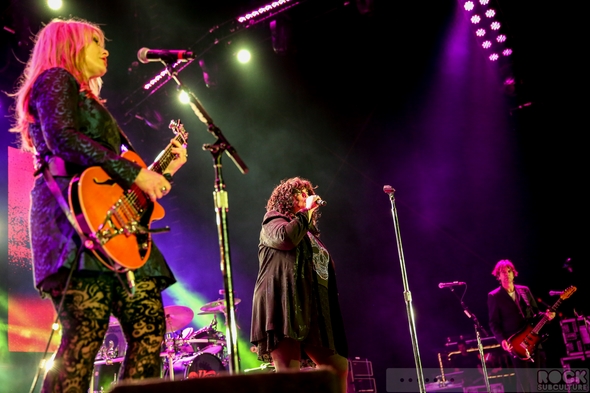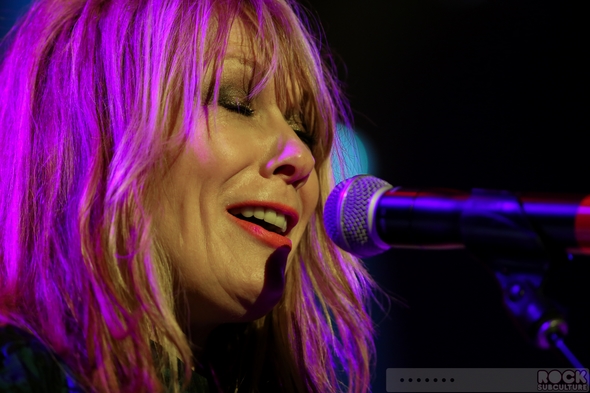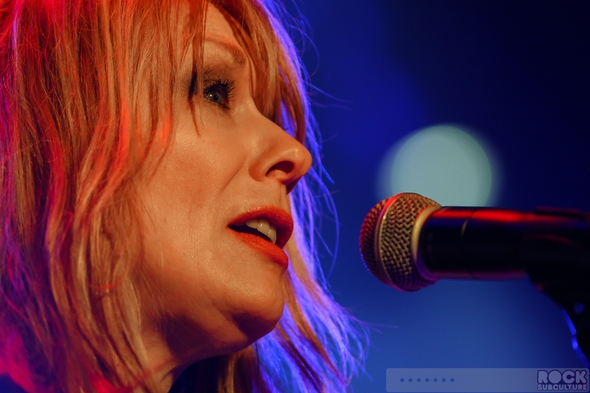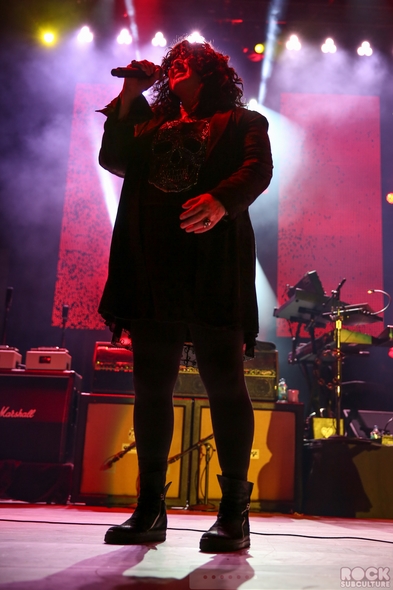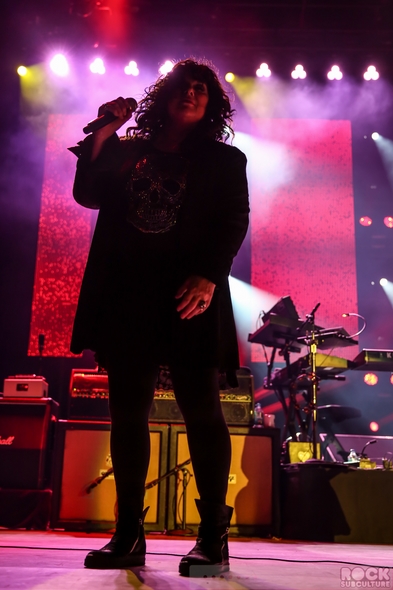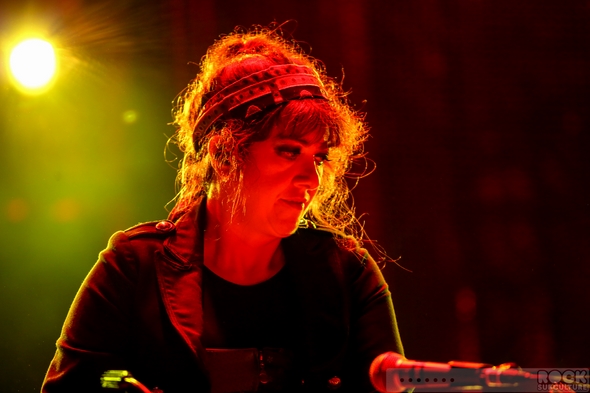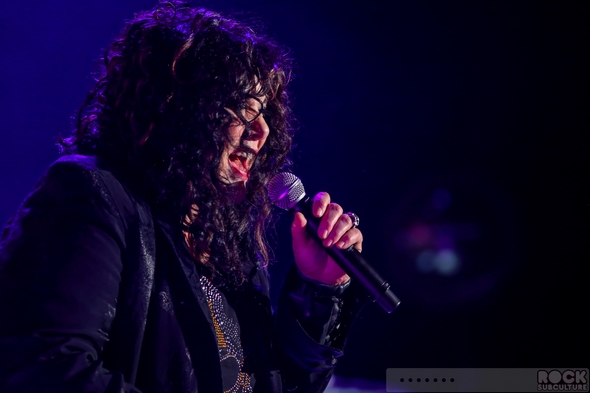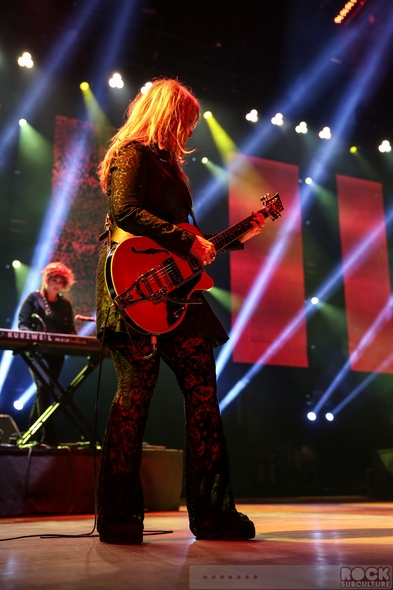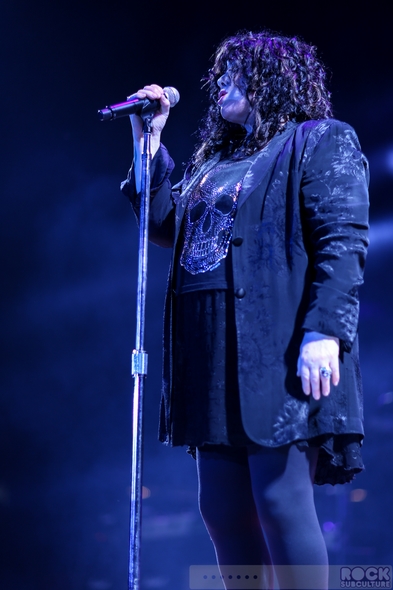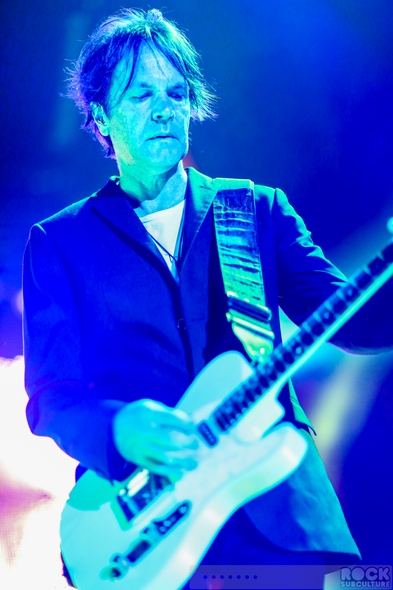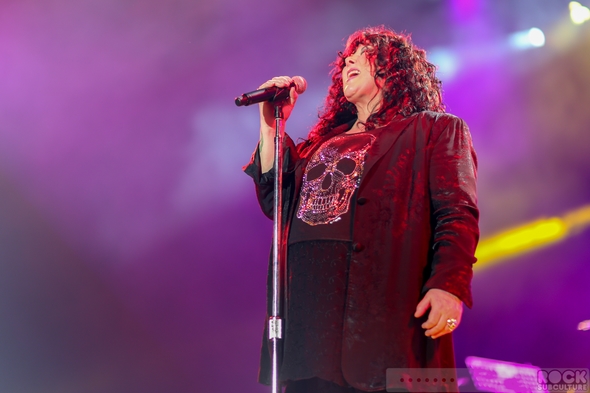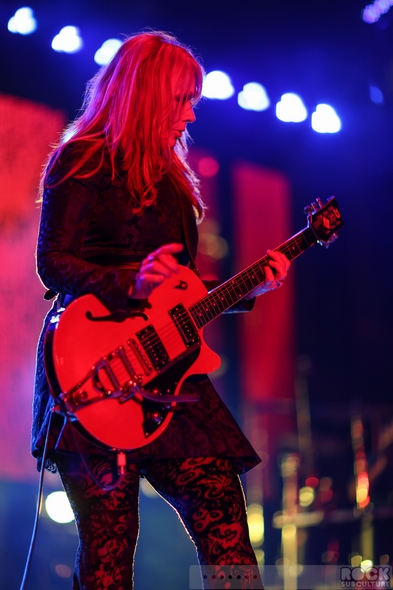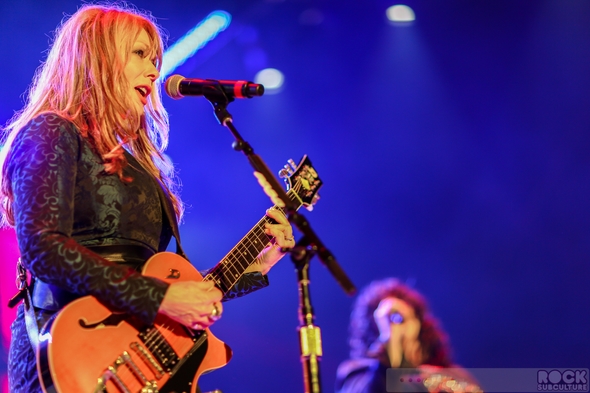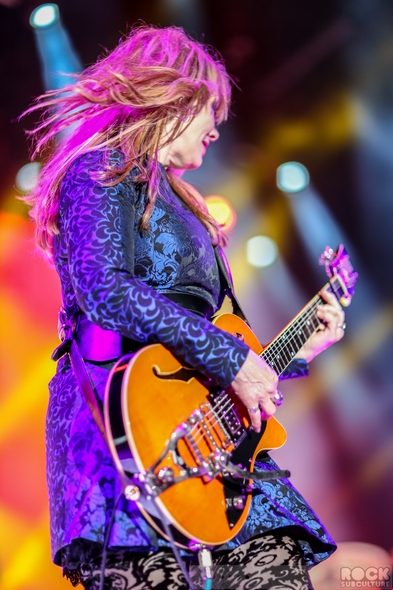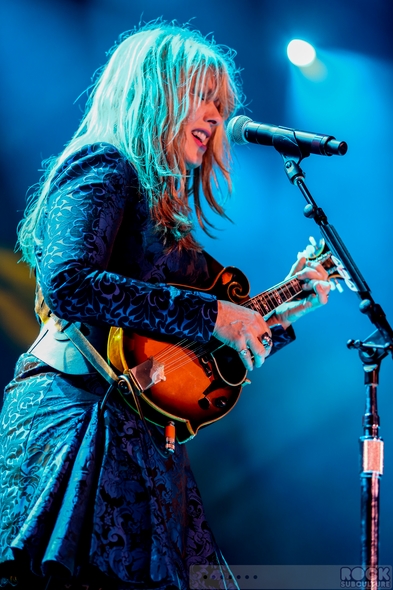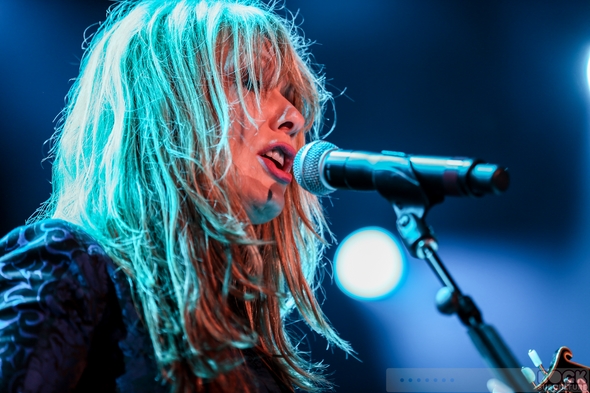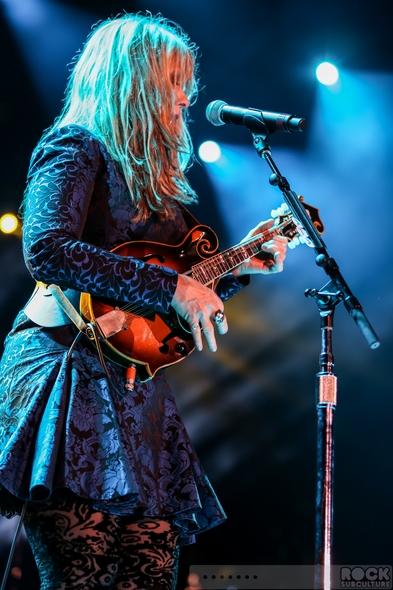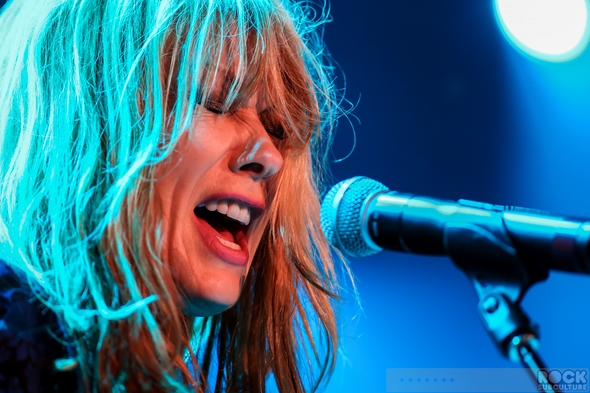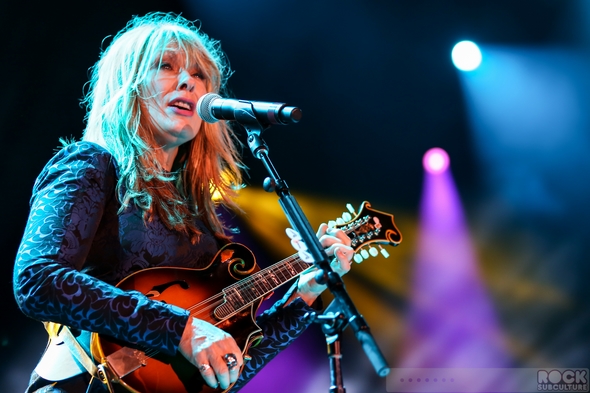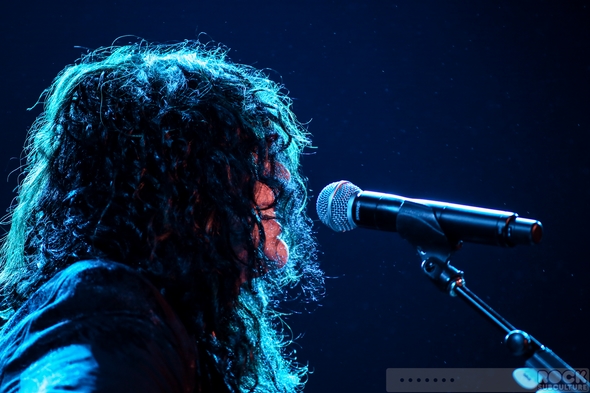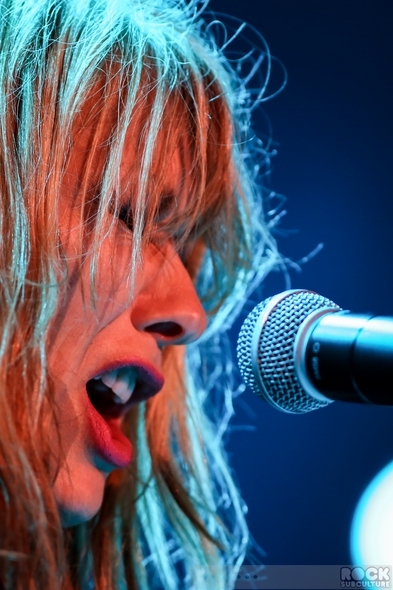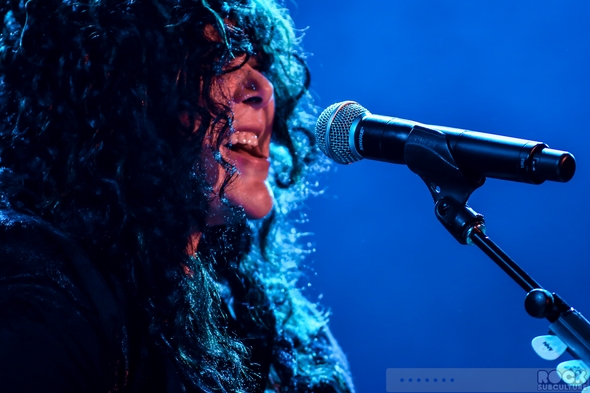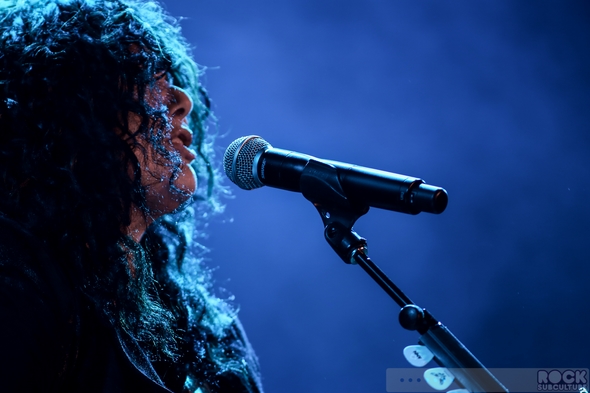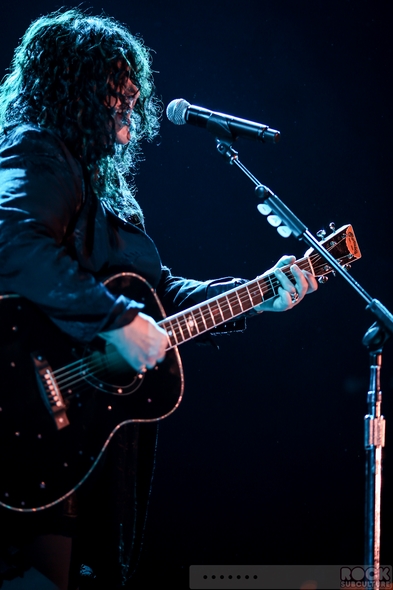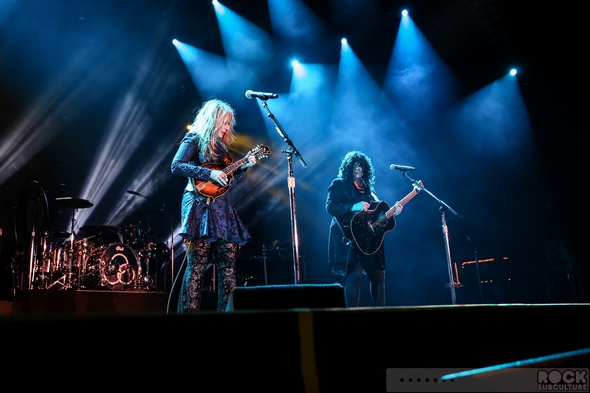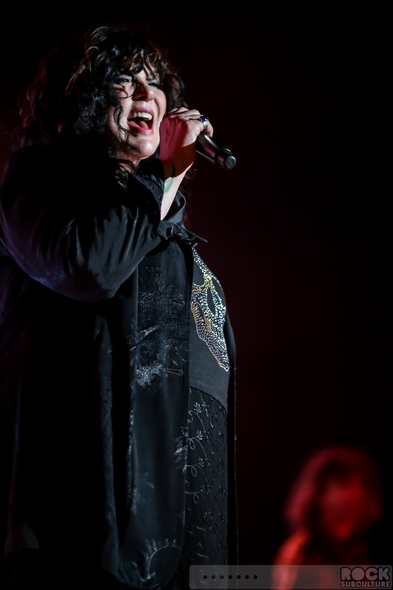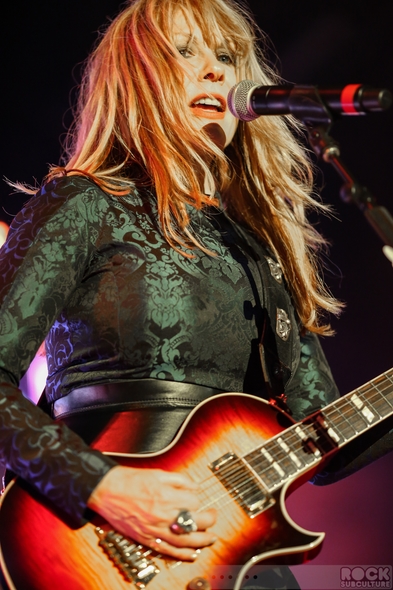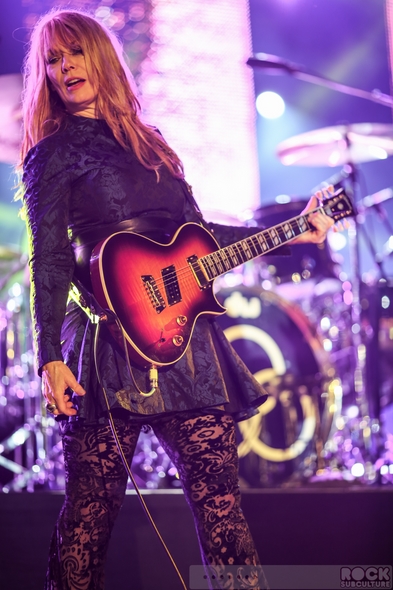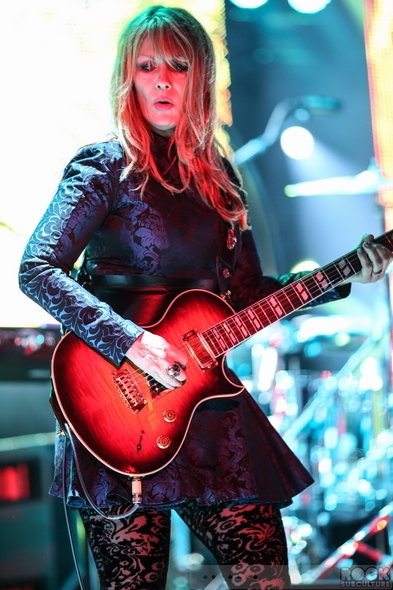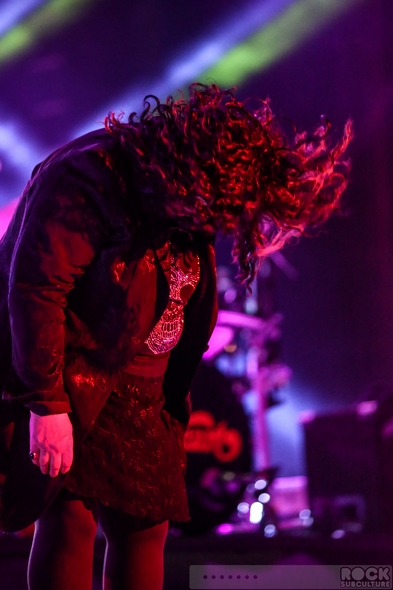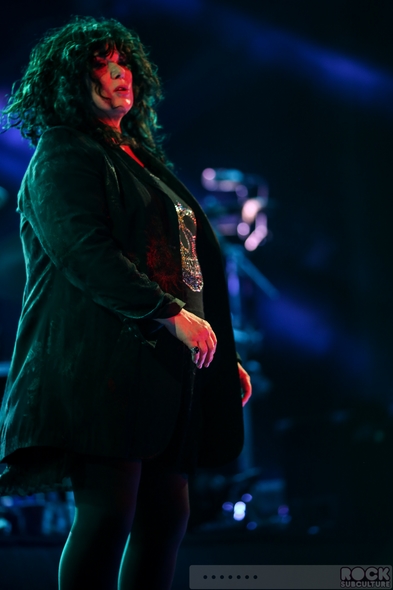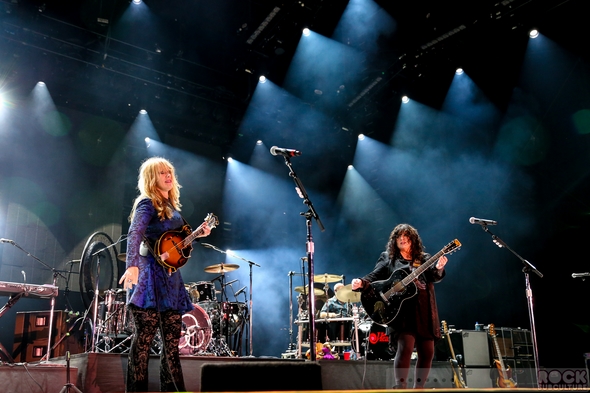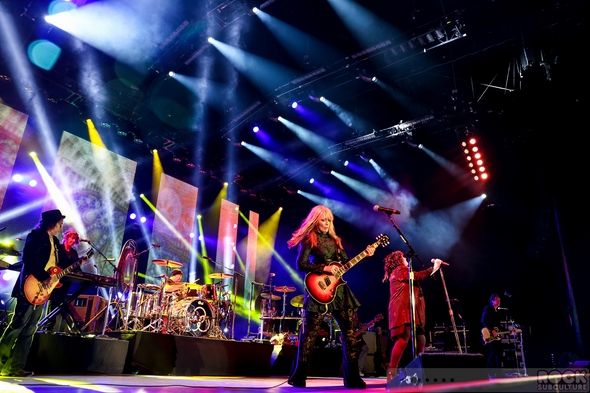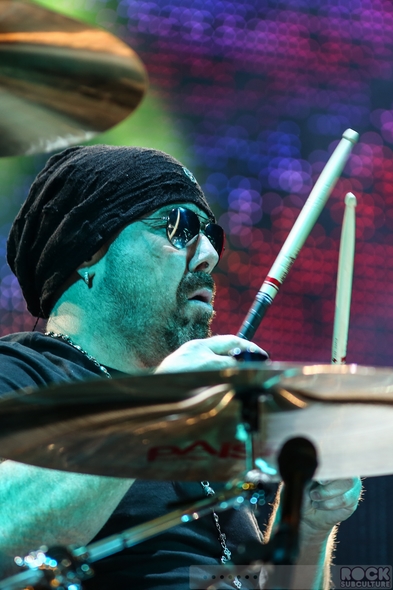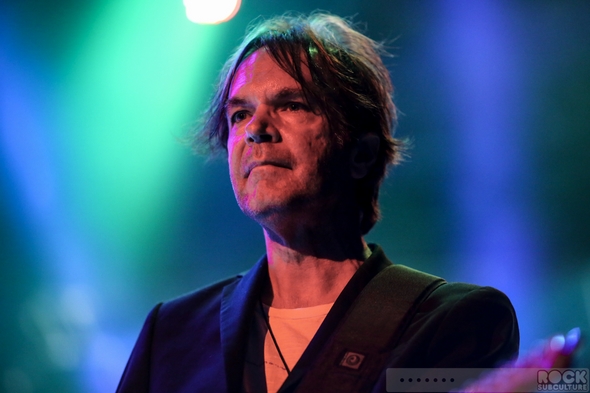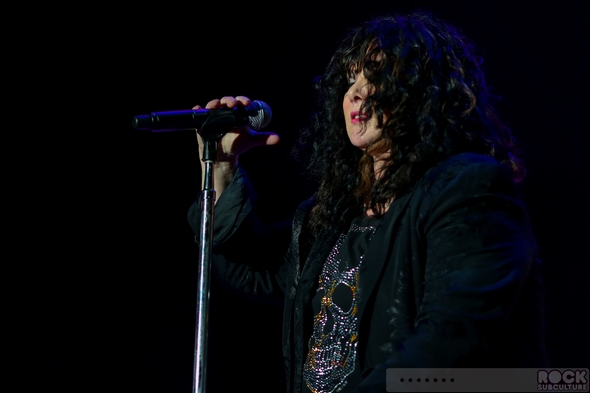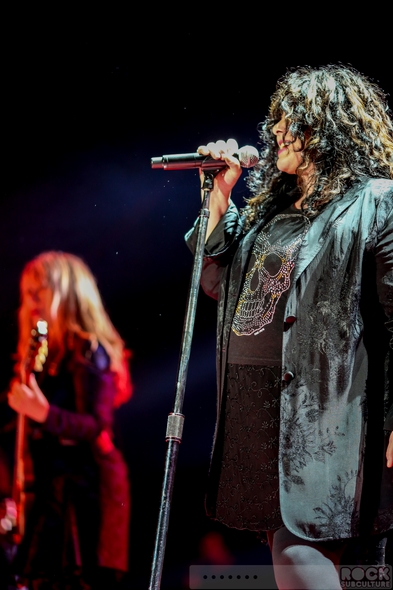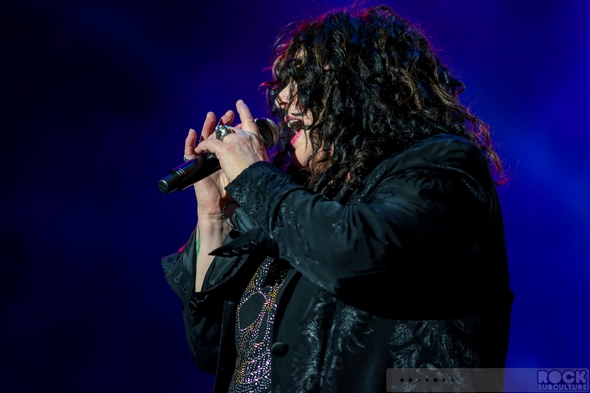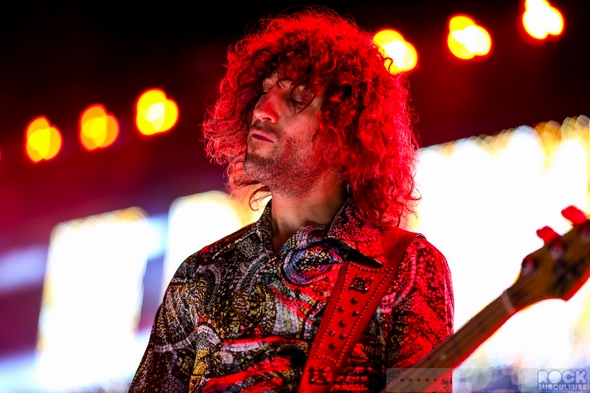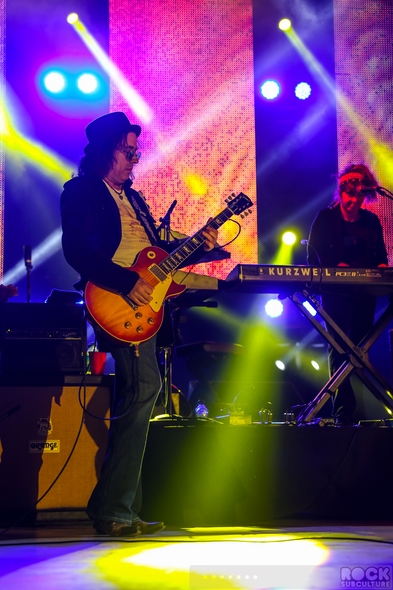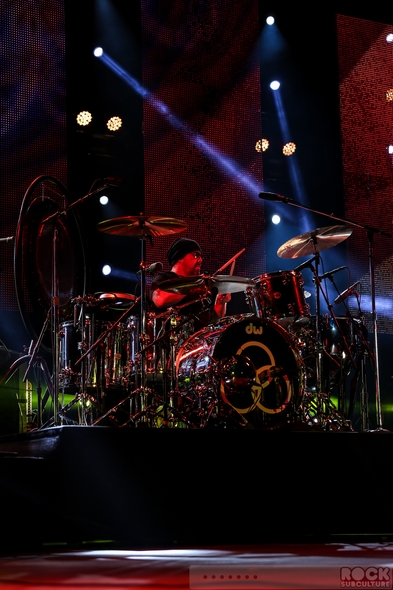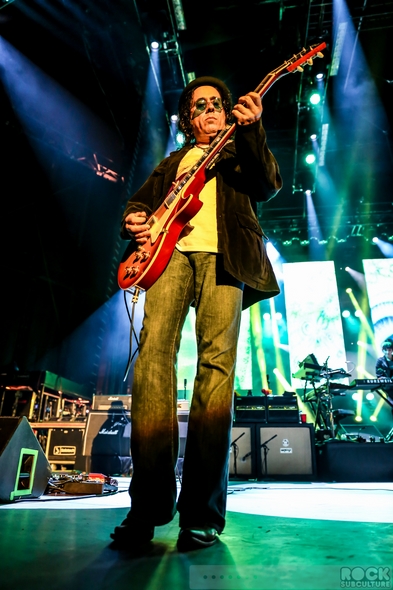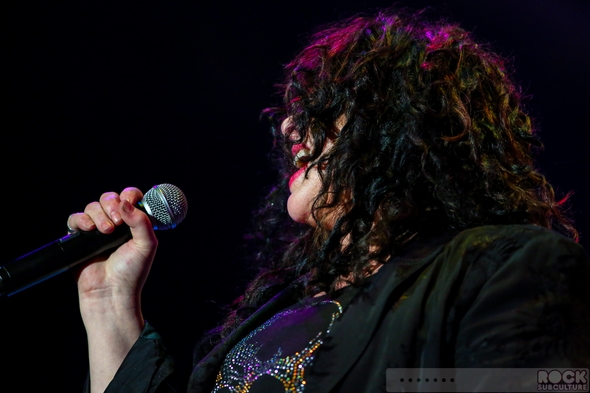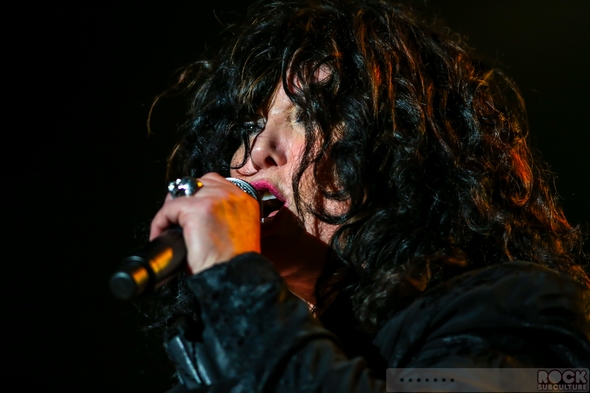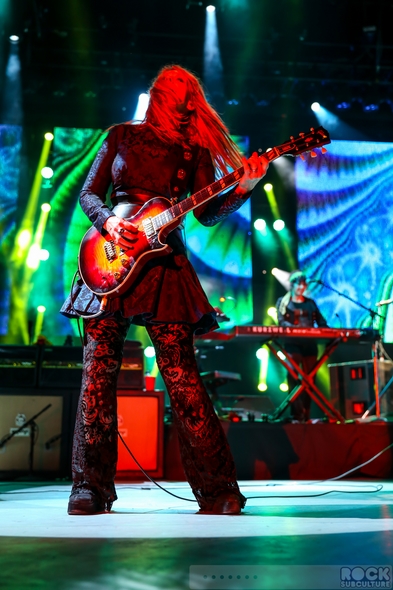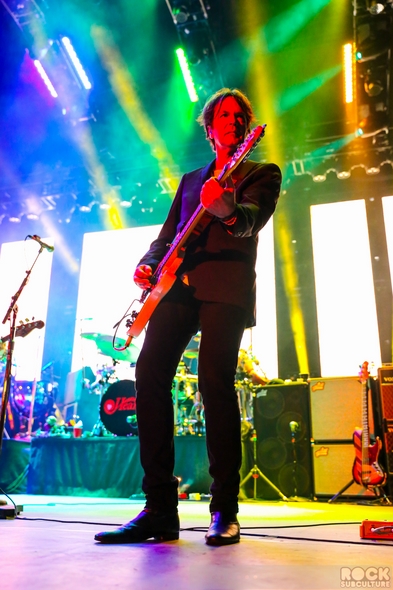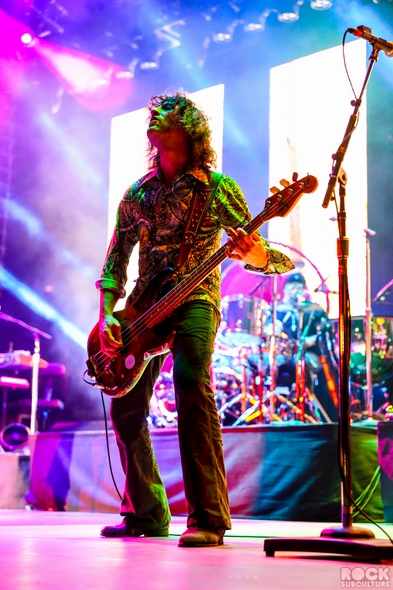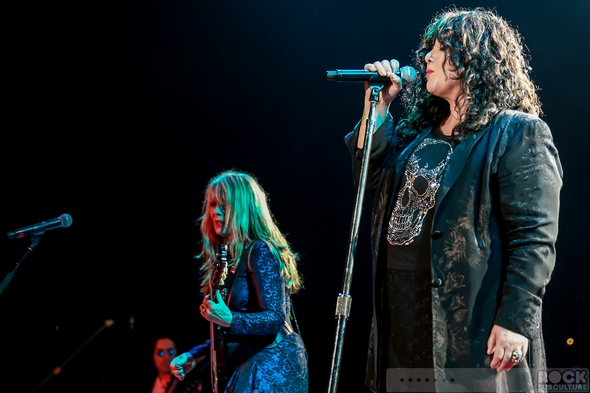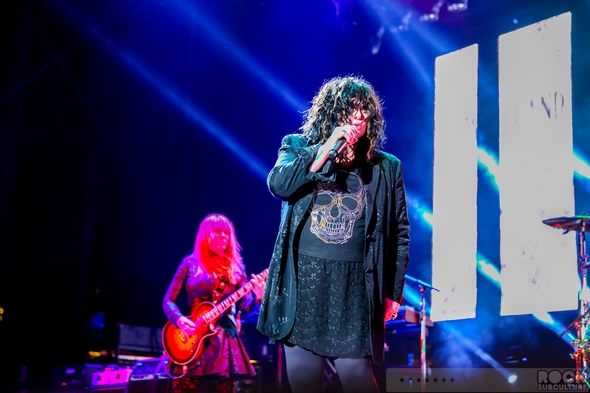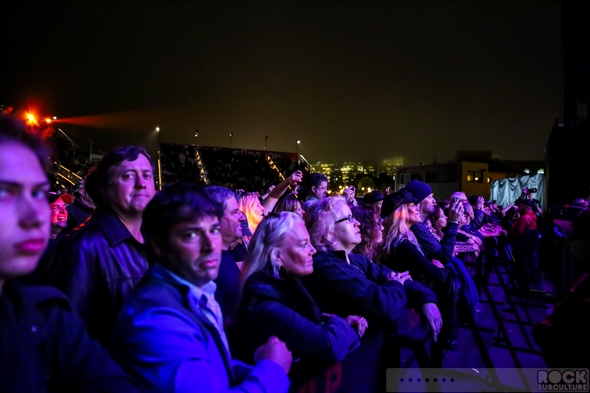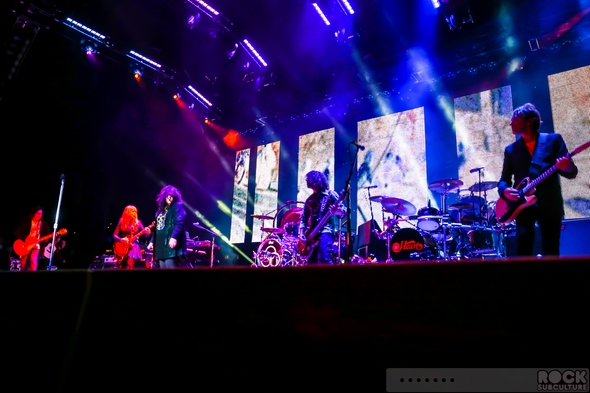 Jason DeBord