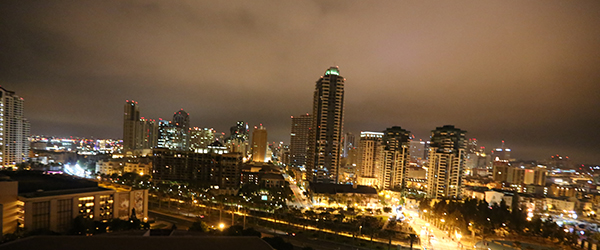 This is part of a continuing series of my impressions and experiences staying at various hotels and resorts while traveling to attend concerts and pop culture events worldwide. This review is for the San Diego Marriott Marquis & Marina – for a stay in July 2013.
Property: San Diego Marriott Marquis & Marina
Location: San Diego, California
Address: 333 West Harbor Drive, San Diego, CA 92101
Phone: (888) 236-2427
Website: www.marriott.com/hotels/travel/sandt-san-diego-marriott-marquis-and-marina
Room Type/Class: King
Date: July 17-22, 2013
TripAdvisor Page/Reviews: LINK
Booking Source: Travel Planners for Comic Con Intl' (San Diego Comic Con)
Overall Rating: 5/5 [Note: Score is totally subjective based on price, location, and comparison to "like" properties within same area and price range]

I have been going to Comic Con International (San Diego Comic Con) in San Diego going back to 1987 or so, and the San Diego Marriott Marquis & Marina is far and away the best hotel I've stayed at for the event (and this is the third consecutive year with a 4-5 night stay).  Since I reviewed this hotel last year, this is a 'Revisit' review and an update to my review published for last year.
The Marriott Marquis is positioned to be the most convenient location for Comic Con, and I would imagine any event taking place at the Convention Center – and that is saying a lot. Of all the hotels around the Convention Center, the Marriott is the only one that is adjacent, which makes it very easy to exit the front or back of the hotel to get to the nearby event.
Additionally, Comic Con is a huge event (150,000+ attendees), and the Marriott seems to staff appropriately to account for all of the guests and attendees visiting the hotel for related events.
With each of my stays in the past three years, I've had the same class of room in the same tower, with split views of both the ocean and the city from the balcony. Views are spectacular both during the day and at night.  I did have an opportunity to photograph one of the rooms in the adjacent tower, which was overlooking the pool and lacked a balcony, so there are two sets of photos in this review.
The room was very clean and fresh, as has been my experience, and the room was spacious with a separate sitting area with couch and desk area.
The hotel offers both wired and wireless Internet. There was no in-room refrigerator, but there was a coffee maker and safe.
There are a few different restaurant options within the property, which were quite nice, as well as room service, which was also good.
Proximity to the marina is a big plus, as there are other near-by attractions to walk to, as well as downtown shops and restaurants.
As cautioned last year, though this doesn't have anything to do with the hotel management, but if you call on or employ a taxi, be sure you have a discussion before using them for their fees. Some will try to take advantage of large groups with exorbitant fees when large events such as Comic Con are going on.
All in all, the San Diego Marriott Marquis & Marina remains my top choice for any event taking place at the Convention Center. Marriott quality in a great location.
Below are photos I took of the San Diego Marriott Marquis & Marina during my stay…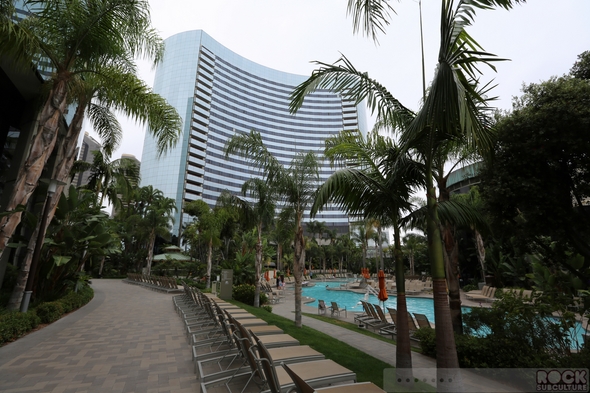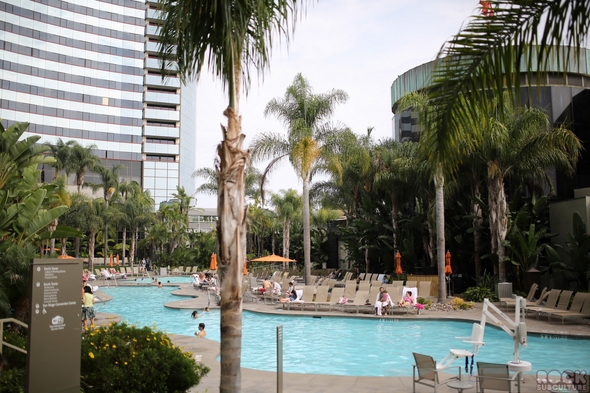 Room #1 (no balcony, overlooking pool):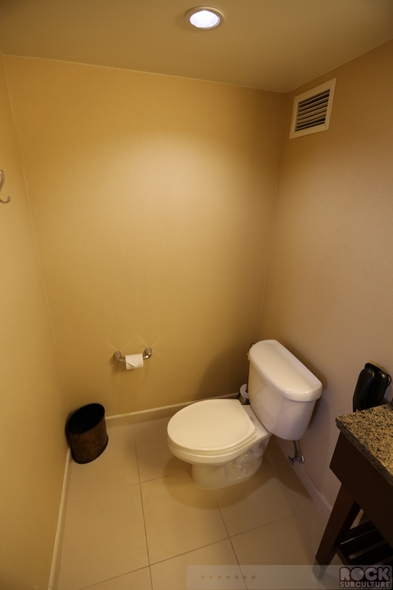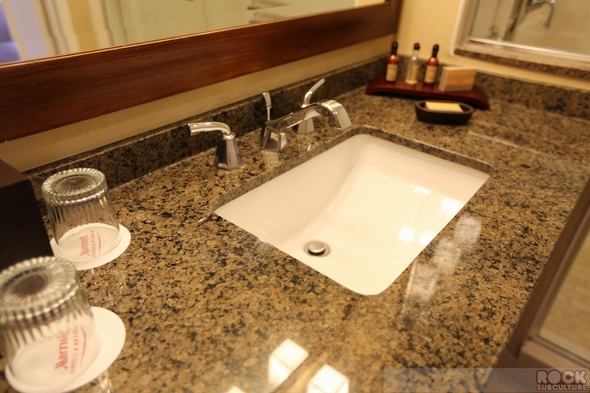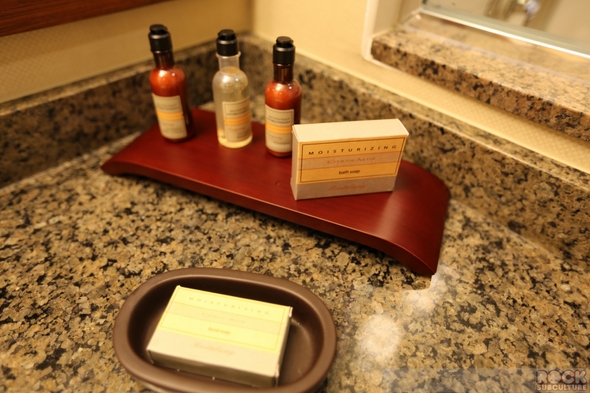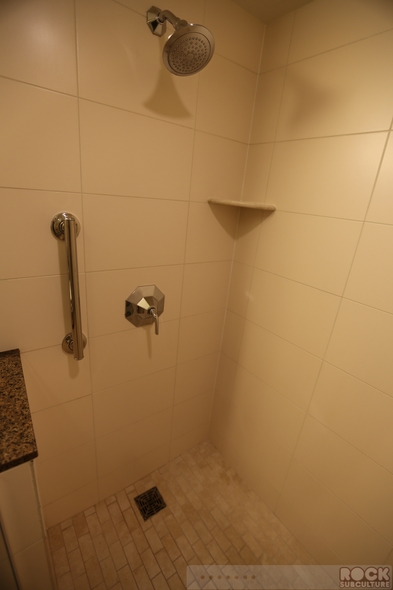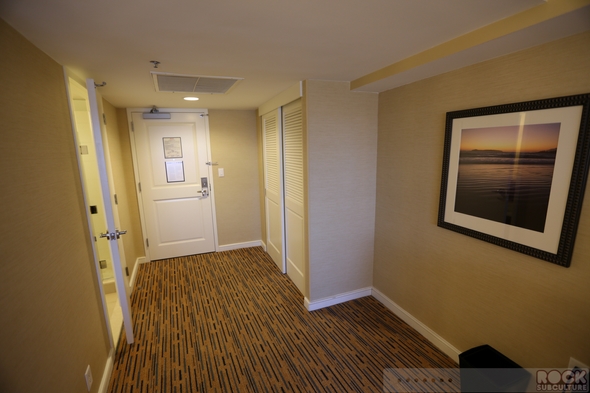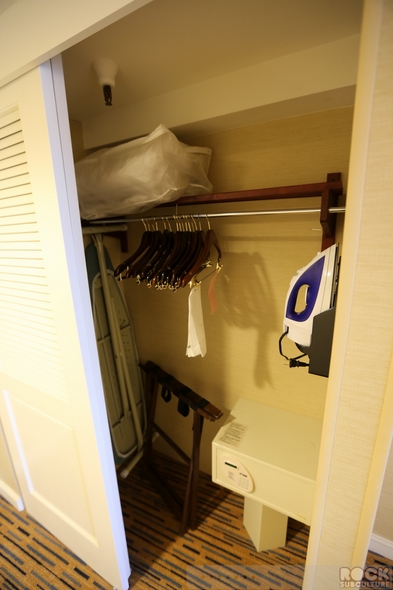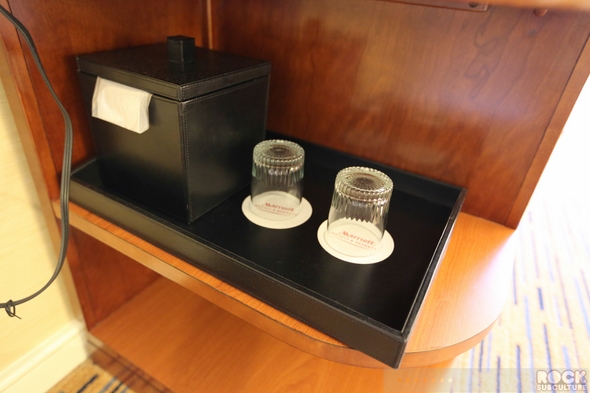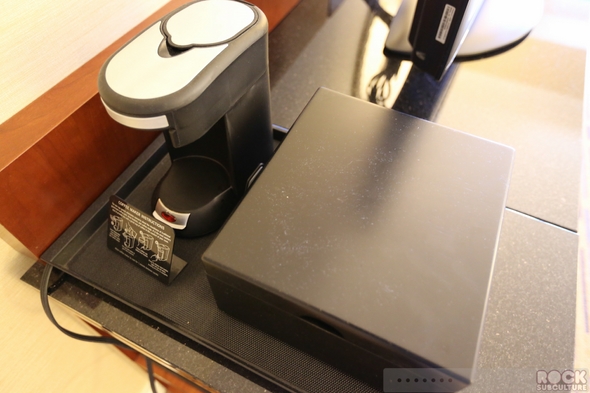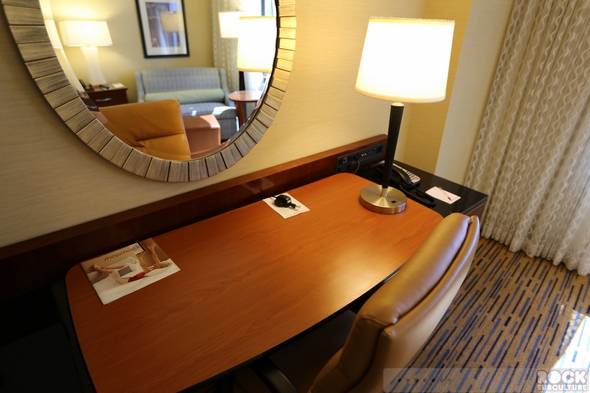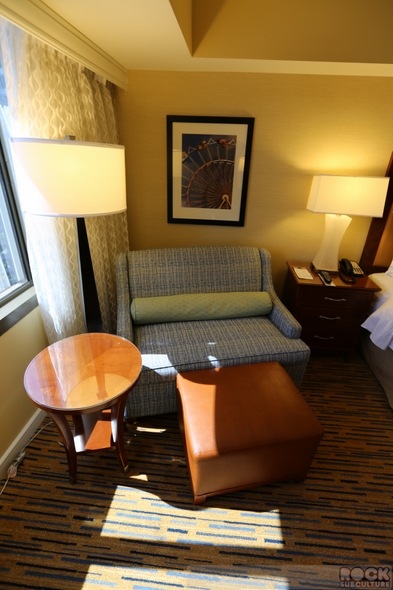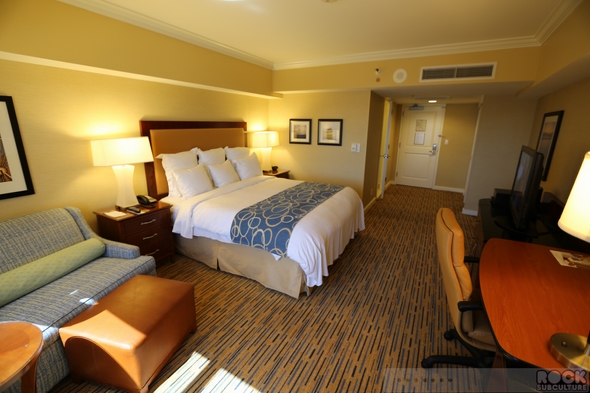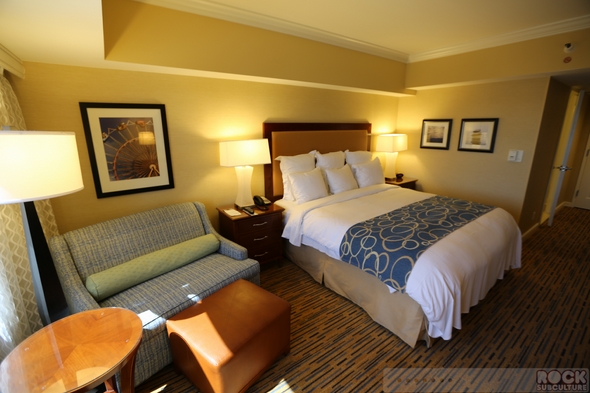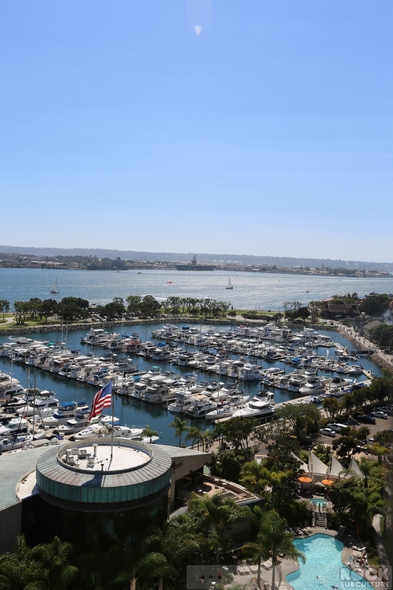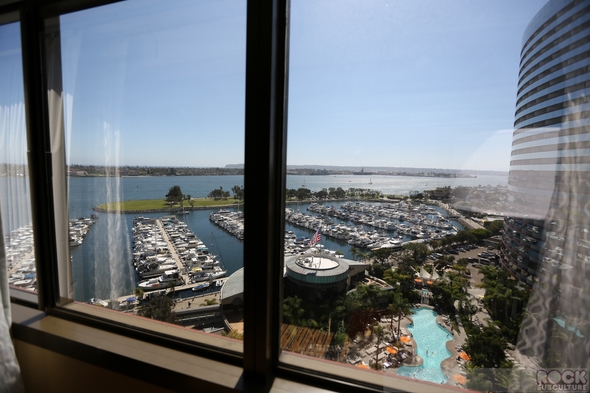 Room #2 (with balcony, partial ocean/partial city view):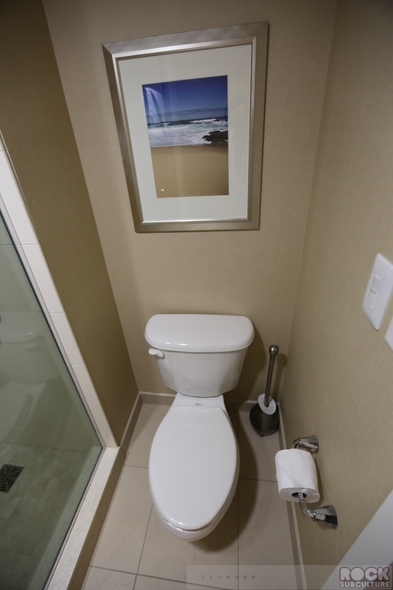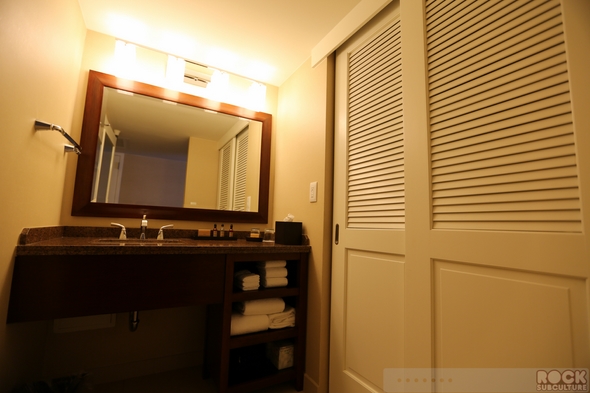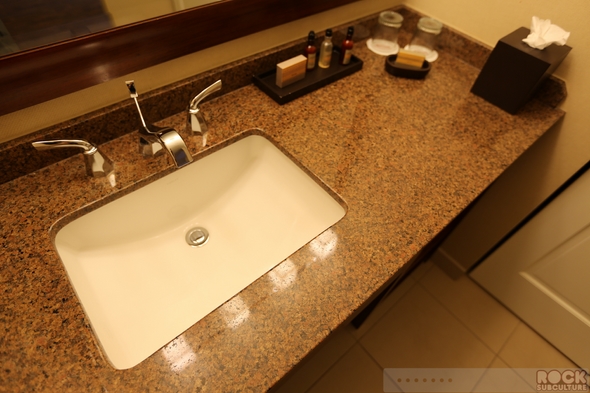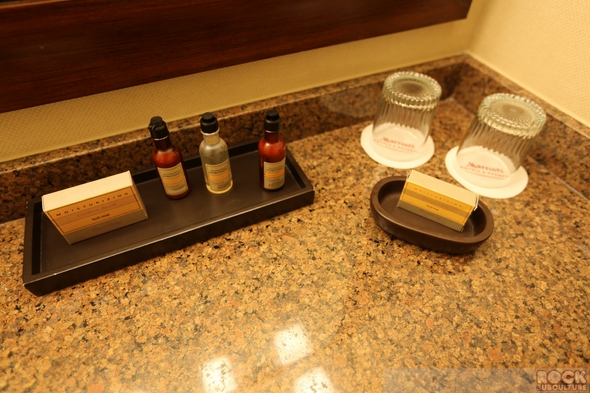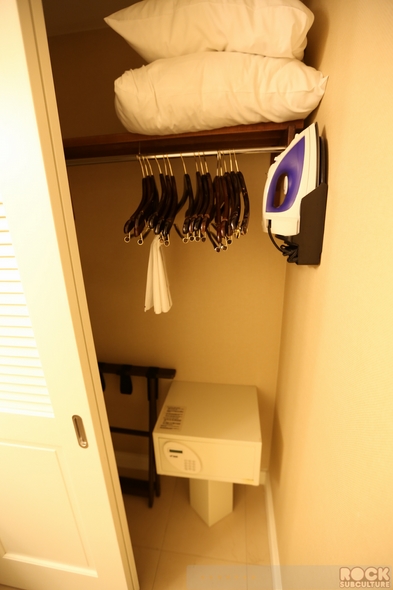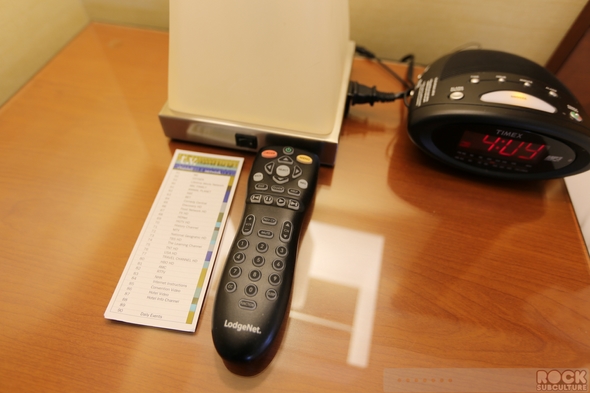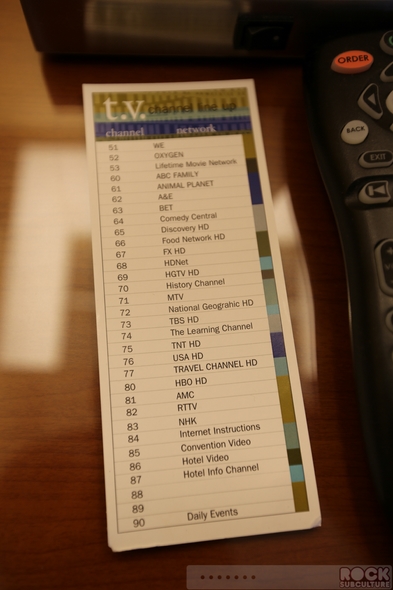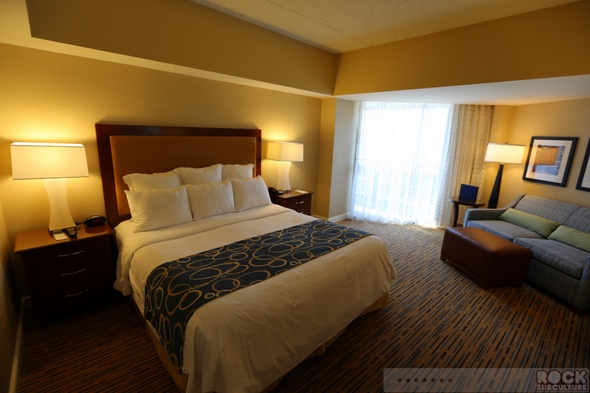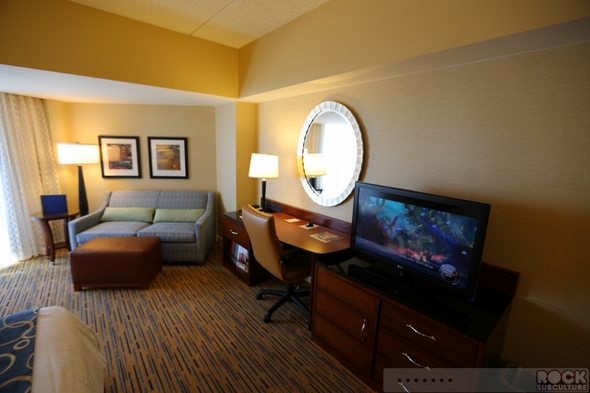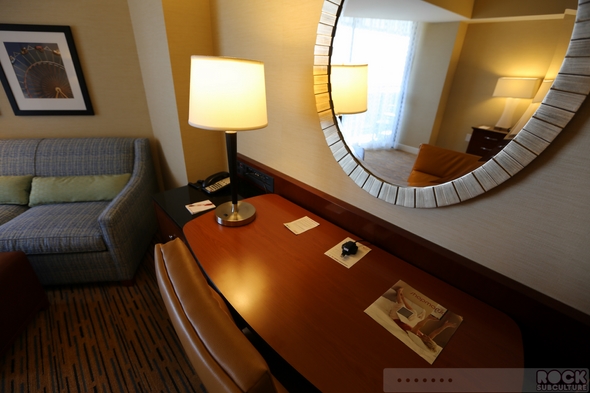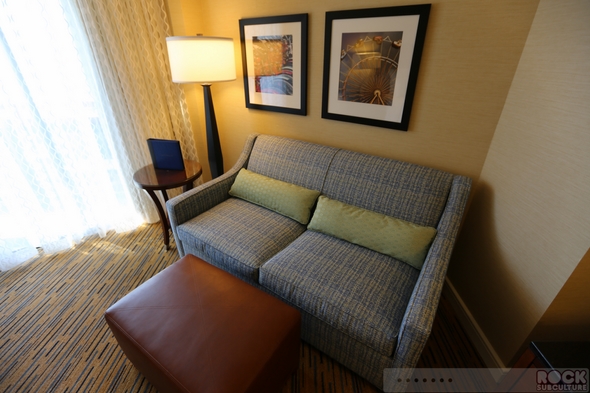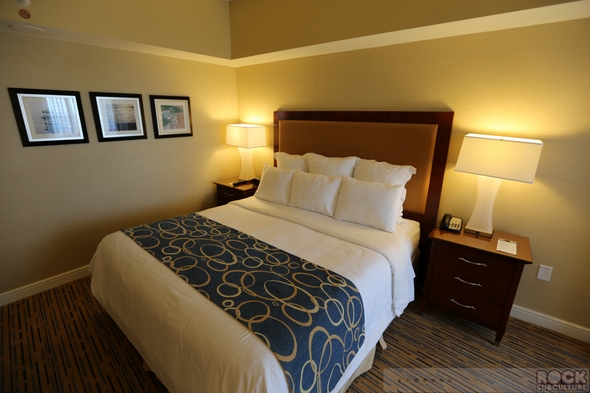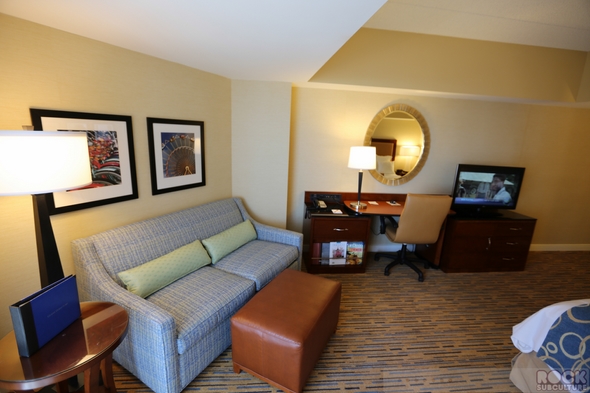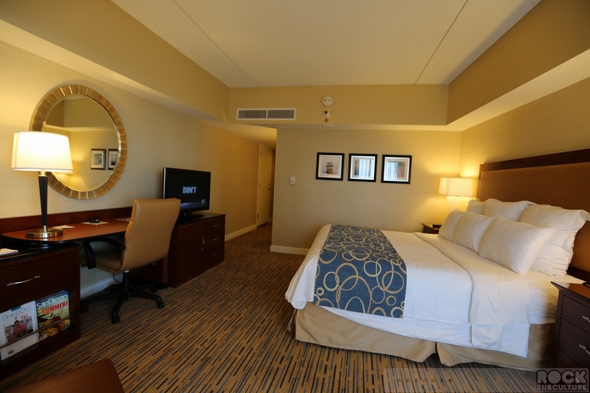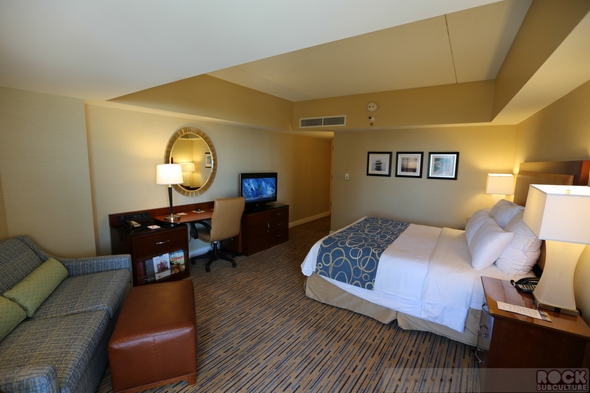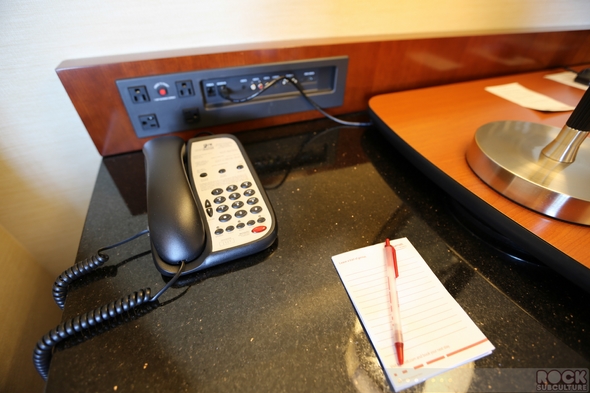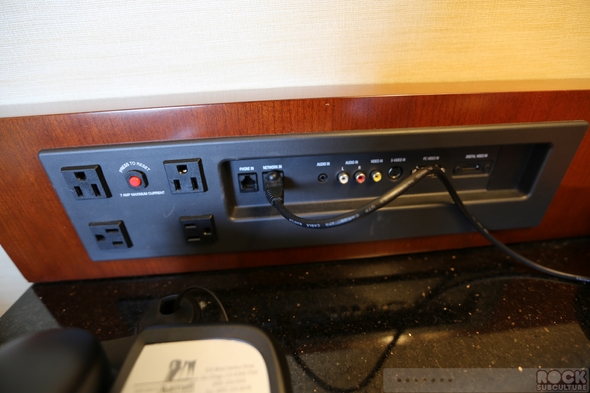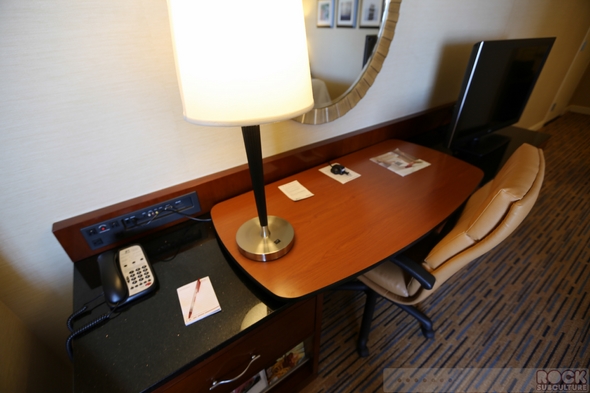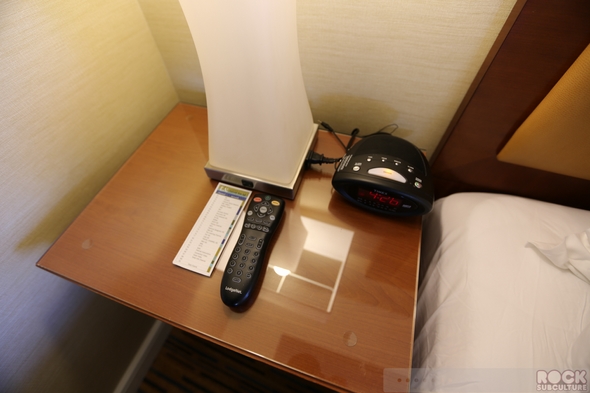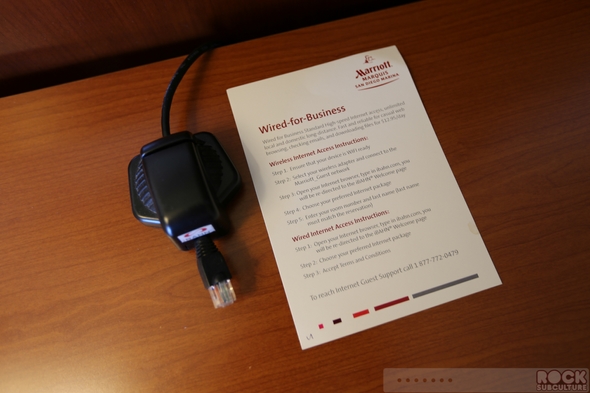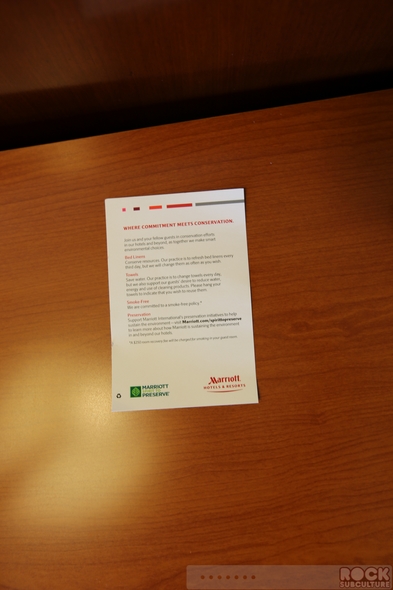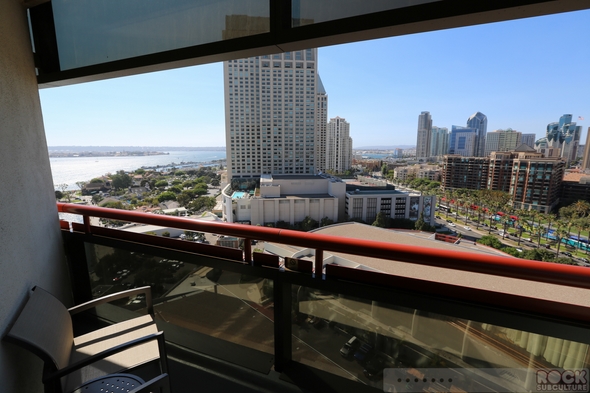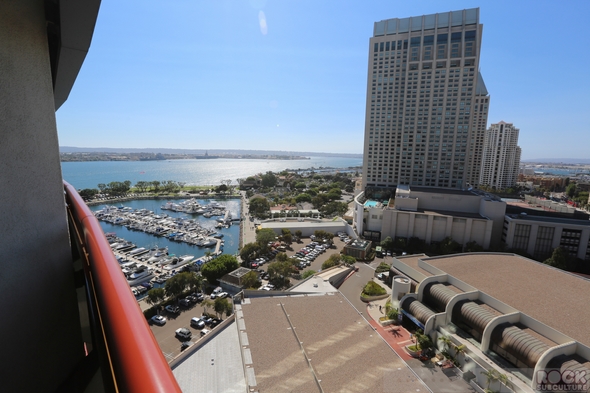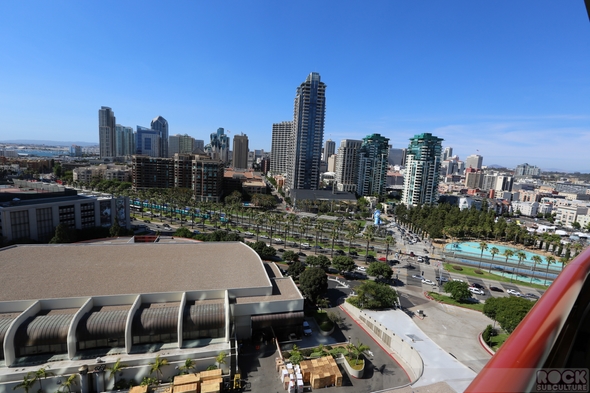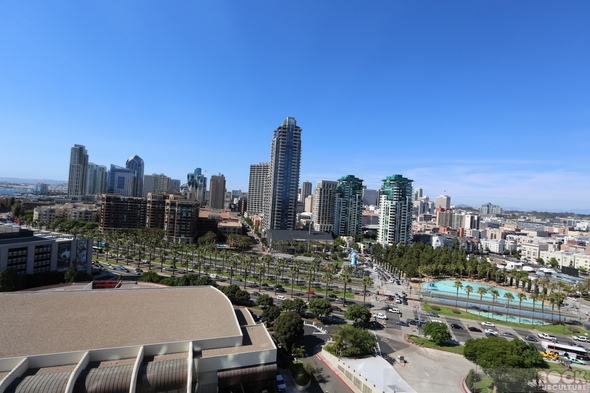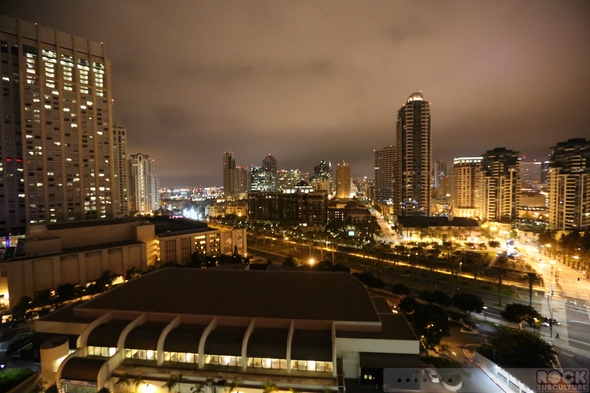 Jason DeBord