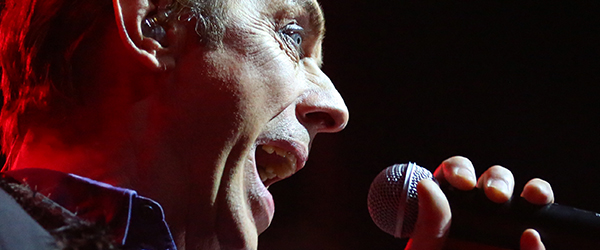 "If you're on the wall, you're awesome…"  Peter Murphy relaying what he was told pre-show, in a pretty impressive American accent, about the custom poster designed for the sold out show at The Fillmore last night, on the second American leg of his "Mr. Moonlight Tour: Celebrating 35 Years of Bauhaus", before he critiqued the fact that it portrayed him as bald and with wings.  Peter Murphy has always been a bit of an enigma to me, as you have an idea of what he might be like from listening to his music, but on stage he usually has a few funny things to say in-between songs.  But for this tour in particular, fans turned out for the songs, with an all-Bauhaus setlist, with Peter Murphy and his band bringing the classics to life on stage, with great precision and style.   Bauhaus were one of the most important bands during that era, with a massive influence in music at large and a catalog of music that has stood the test of time.  The show in San Francisco last night definitely lived up to the billing as a celebration of that music.  I would say it is the best Peter Murphy concert I've seen (which is saying a lot).  One of the best tours of the year.

Who: Peter Murphy
Supporting: Ours
Supporting: DJ Cheb i Sabbah
Venue: The Fillmore
Where: San Francisco, California
Promoter: Live Nation
When: July 23, 2013
Seating: General Admission (also photo pass first three songs)
DJ Cheb i Sabbah
"Don't support bad terrorist music… Don't buy it, don't listen to it…  Try to find the good terrorist music…  I'm sorry to say, but I did happen to be born in one of those 'you're with us or you're against us'… so, I do come from Algeria."
Cheb i Sabbah opened the night at doors with a really nice DJ set.  His own website more succinctly describes his music better than I could:
Cheb i Sabbah was born in Algeria of Berber (Amazigh) descent and moved to Paris as a teenager and became a DJ by chance. By the late 1980s, residing in San Francisco, he was internationally pushing boundaries on the dance floor, seeking ways to infuse Asian, Arabic and African sounds into the mix. Then as the "world music" movement unfolded, Cheb i Sabbah took the inspired step of recording traditional and classical musicians from India, Pakistan and Africa, effectively transforming those compositions into sonic landscapes, thus creating a new style of electronic music "composed" by a DJ.
It was definitely a different sound from any DJ-type set I've heard, and end to end was quite excellent.   If you explore his website, you can learn more about him and sample some of the music he has compiled and shared over at www.chebisabbah.com.
Below are some photos of Cheb i Sabbah performing on stage: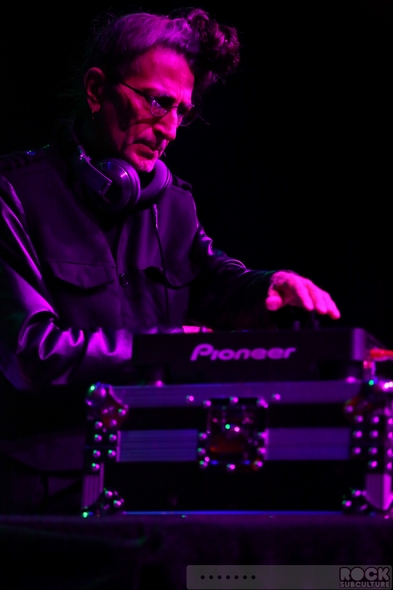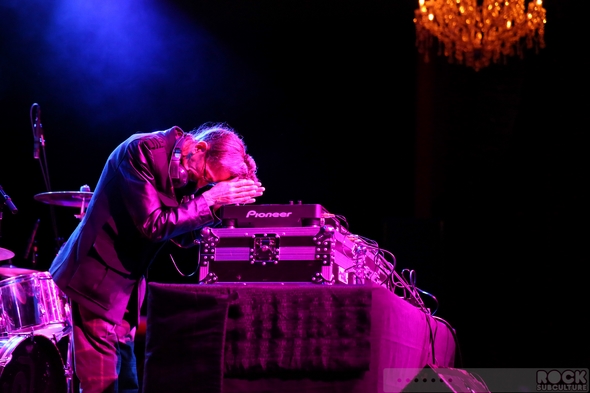 Ours
Members
Jimmy Gnecco (Vocals)
Static (Guitar)
April (Piano)
Chris Goodlof (Bass Guitar)
Race (Guitar/Keys)
Dennis Zimmer (Drums)
Ours is an American alternative band started about 20 years ago by singer Jimmy Gnecco that features a rotating group of band members.  They had really great energy and their music translates into a live set really well – one of those bands that just sound and perform great live.
Below are some photos of Ours performing on stage: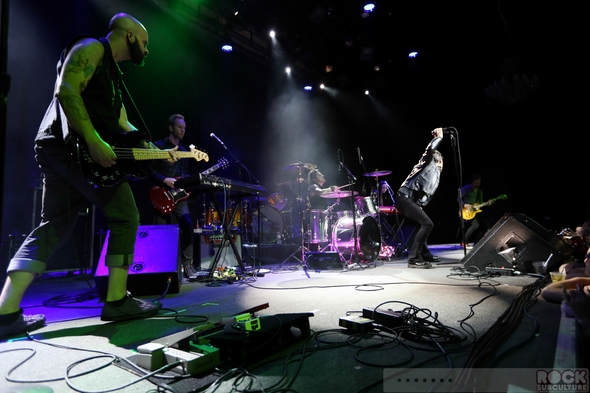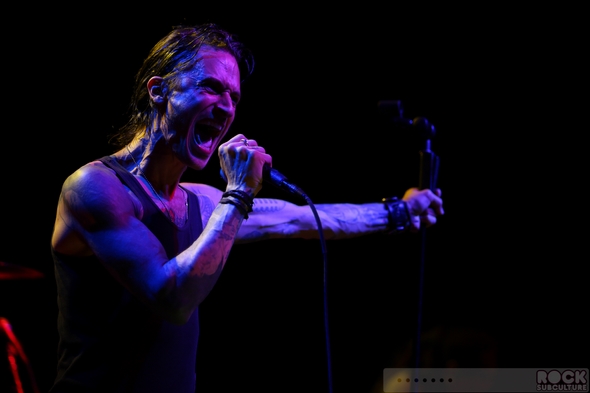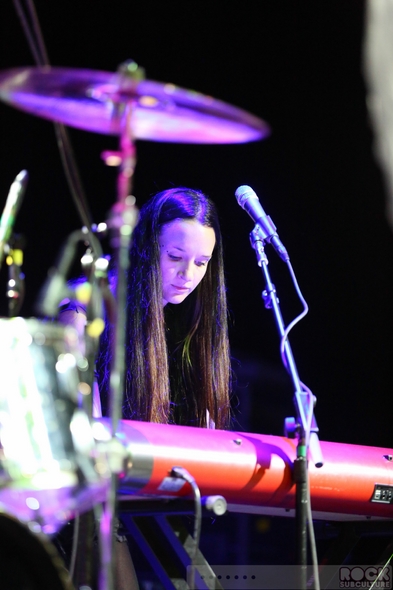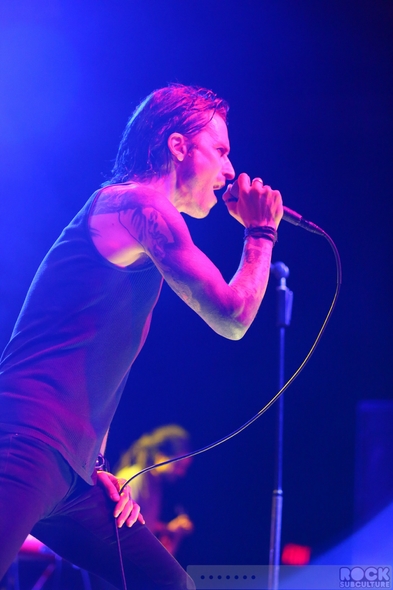 Peter Murphy
Members
Mark Gemini Thwaite (guitar)
Emilio "Zef" China (bass)
Nick Lucero (drums)
Prior to coming on stage, the sold out audience was given a preview of Peter Murphy's new album Lion due next year.  We were able to hear five pre-recorded "rough" tracks from the new album, which is being produced by Youth (bass player from Killing Joke).
Peter Murphy was one of the founders of the British group, Bauhaus, and served as their front man and vocalist. The band was founded in 1978 and broke up in 1983, but is revered as a pioneering force in music, as they borrowed from and reinvented a number of different styles and genres of music, with punk and rock fundamentals, and are credited as developing a gothic rock style that has influenced many important artists that followed. Murphy himself has been referred to as the Godfather of Goth, and while he has mostly cultivated his solo career since the initial break-up of the band, the remaining members – Daniel Ash on guitar, Kevin Haskins on drums, and David J on bass – carried on working together as Tones on Tail (probably best known for "Go" on the Sixteen Candles soundtrack) and then Love and Rockets, as well as various independent efforts.
As mentioned in my review of the Peter Murphy concert at Yoshi's last year, I've personally been a huge fan of Bauhaus and everything that followed, and have seen Peter Murphy in concert several times, going back 20 years.   The first Peter Murphy concert I saw was 1992's Holy Smoke Tour.
I also had an opportunity to meet Peter Murphy in 1995 at a Virgin Megastore signing, prior to a concert I attended the same night. As a funny side note, Jewel (quite famous now) was the opening act on that tour (which I had an opportunity to discuss with her in person last month), and this was before she really broke out, and I remember her yodeling and mimicking The Cranberries for a few laughs. Below is a photo from our meeting and an autograph Peter Murphy had given me at the time:
Signing in 1995 at Virgin Megastore on the Sunset Strip in L.A. (since shut down)
Fast forward to the end of last night's show at The Fillmore and I had a chance to do another meet and greet with photo and autograph, some 18 years later…
Below are images of the poster signed by Peter Murphy as part of this tour, and the special edition poster given away after the show by The Fillmore…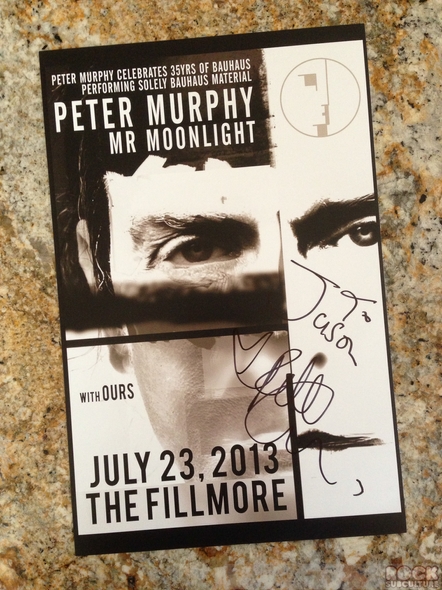 So after the five song preview of new material, Peter Murphy and his band came out in total darkness to the sounds of "King Volcano", appearing only in bursts as a result of some in the audience snapping photos with cameras and phones with flashes.  By the end of the song, filtered lights filled the stage, and Peter Murphy had a commanding and somewhat intimidating presence on stage.  Throughout the performance, the lighting (and lack thereof) contributed to the mood appropriately, and gave Peter Murphy another tool to play with (shadow and light).
The sound was excellent, and his band was very impressive with how well they recreated that trademark Bauhaus sound.  That aspect of the show seemed to come off seamlessly.
Murphy himself looked great, and moved into many of his trademark poses.  In much the same way as other top artists, he also seemed dialed into the technical aspects of the shows, gesturing for modifications in levels and such throughout.  He also seemed much more interactive – and affectionate with – his on stage bandmates.  He also paid quite a bit of attention to the crowd, leering at those close up and at times holding his microphone out, prompting some sing along with backing vocals and chorus.
I've always felt that the music that Bauhaus created really spanned a lot of genres of music and musical style and represented sounds spanning many countries, and it was really the overall style of the band and Peter Murphy's voice that tied it all together to make it cohesive and bring an identity to a lot of diverse ideas and experimental approach to what pop and rock music even is to begin with.
I was only 10 years old when Bauhaus broke up in 1983, so since there was no chance for me to see them live.  This is definitely the next best thing, and I'm really thrilled to have had an opportunity to experience this special tour.
Below are images of the set list from the show last night, taken by a friend: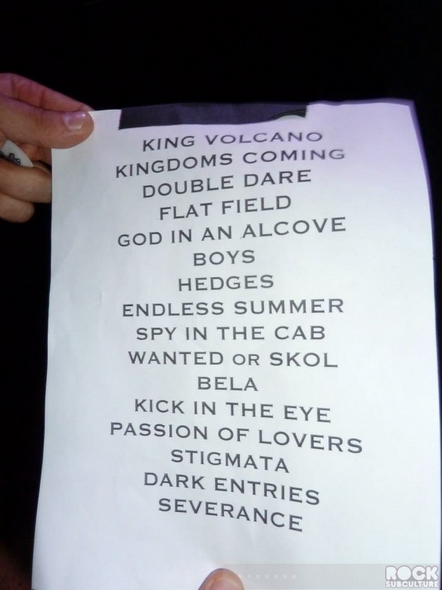 Below is the set list from last night's show:
King Volcano
Kingdom's Coming
Double Dare
In the Flat Field
God in an Alcove
Boys
Silent Hedges
Endless Summer of the Damned
Spy in the Cab
A Strange Kind of Love
Bela Lugosi's Dead
Kick in the Eye
The Passion of Lovers
Stigmata Martyr
Dark Entries
Severance (Dead Can Dance cover)
Encore:
Hollow Hills
Spirit
Telegram Sam (T Rex cover)
Ziggy Stardust (David Bowie cover)
Encore:
Looking at the possibilities from the setlists, I would have loved to have heard "Subway" (which I heard Peter Murphy play at Yoshi's last year) and "Third Uncle", both of which are two of my favorites of all his work (Bauhaus and solo).
With the 25th Anniversary of Deep coming next year, hoping there is some chance that Peter Murphy and his band might do a special tour of that material as well.
Below are some photos of Peter Murphy performing on stage (click on any image for higher resolution):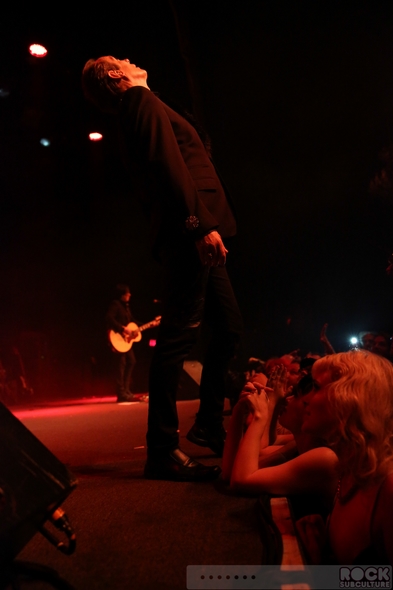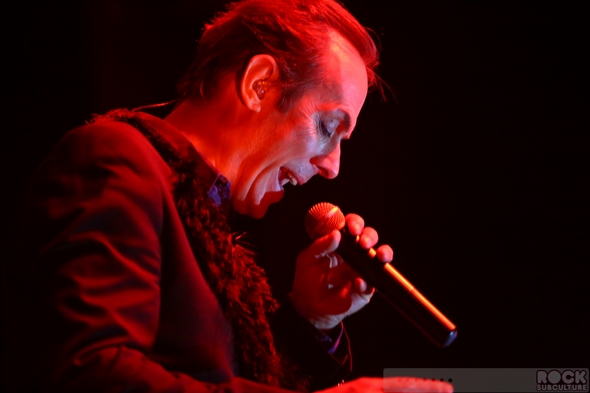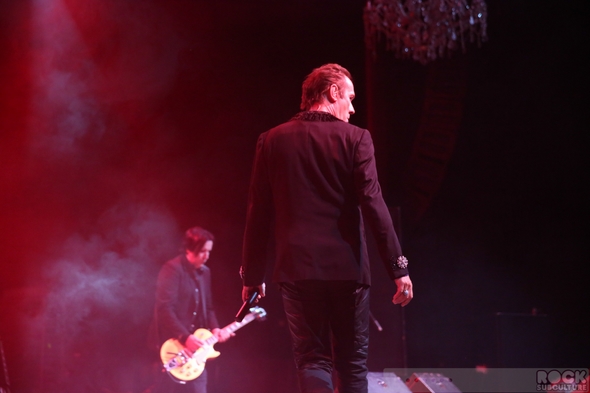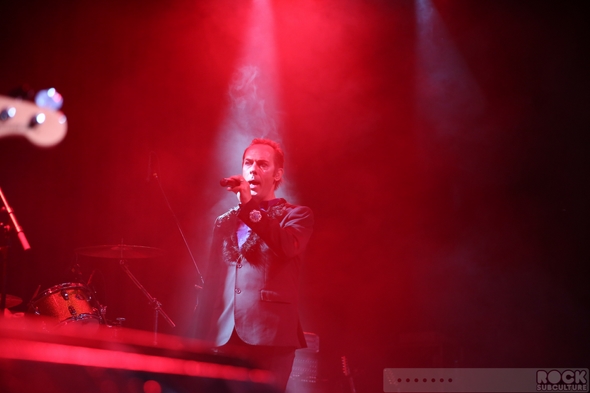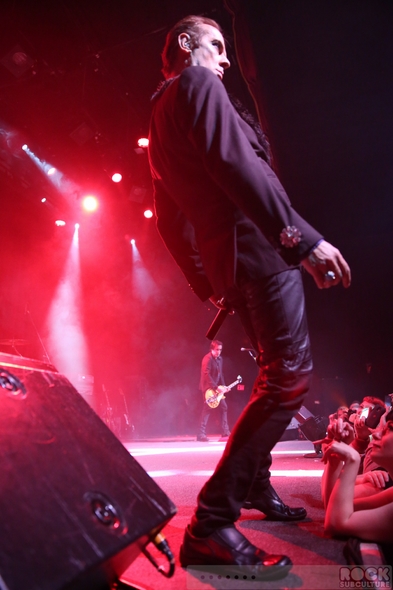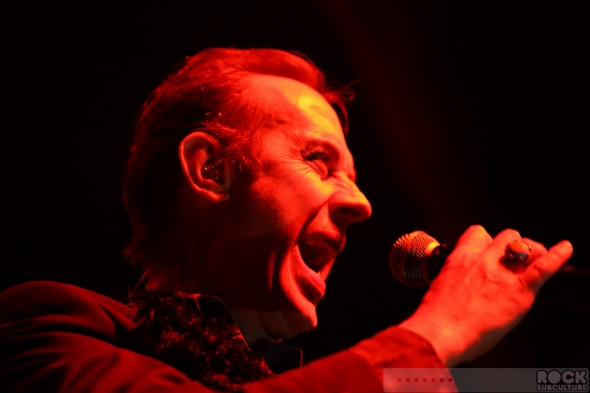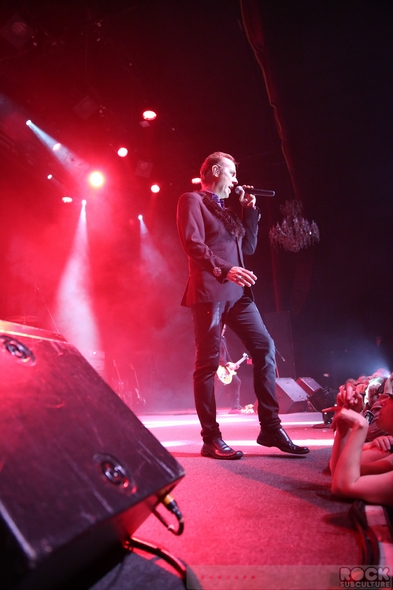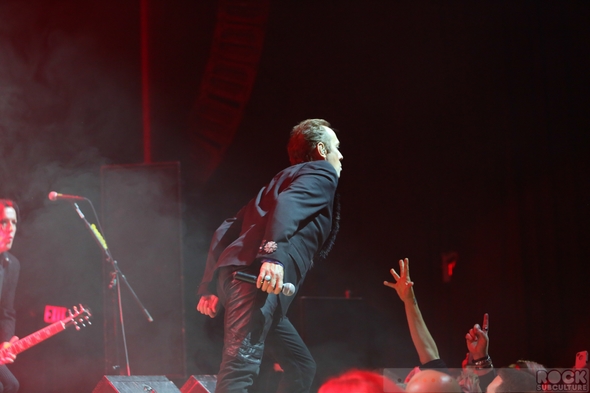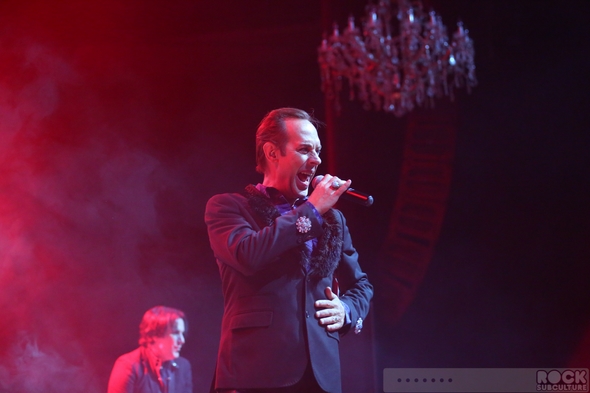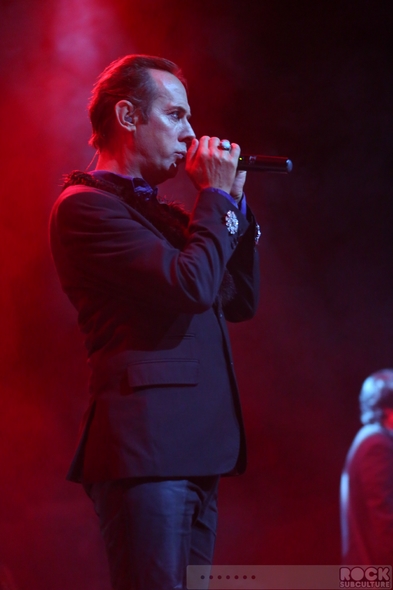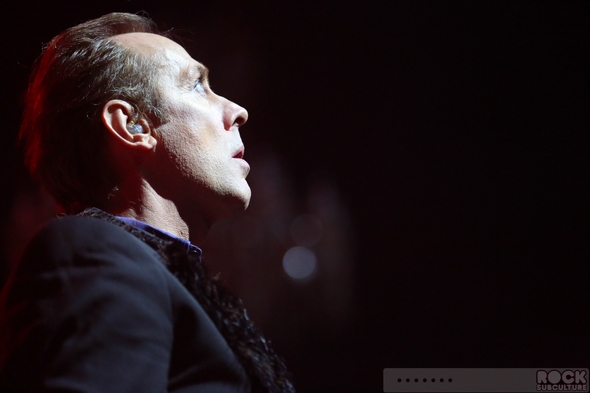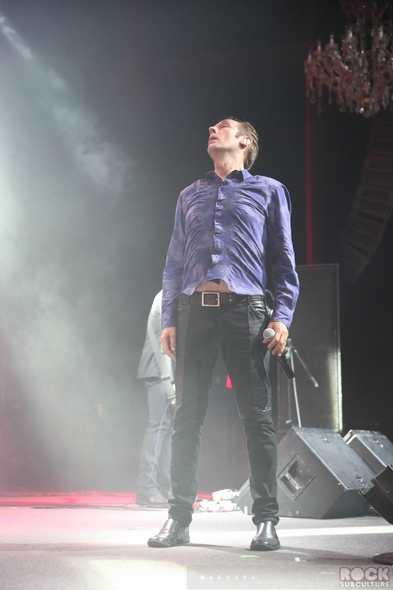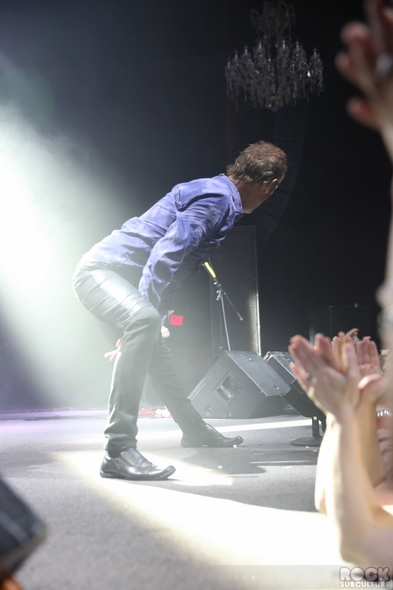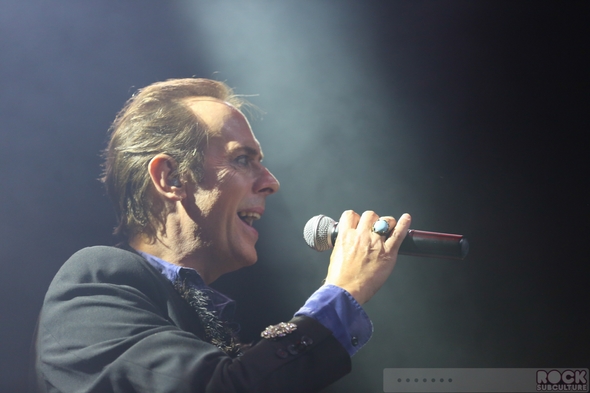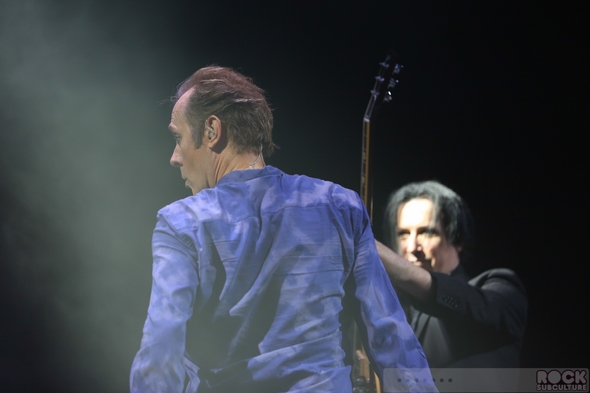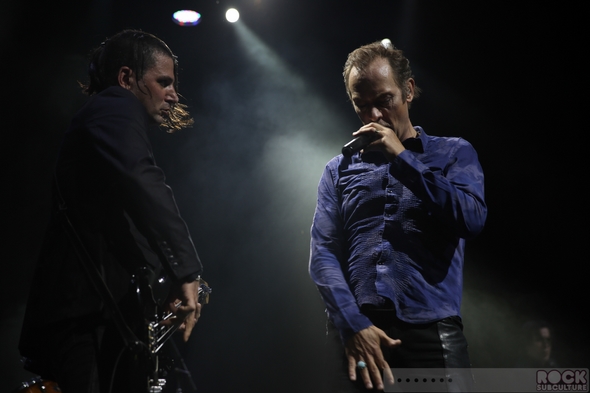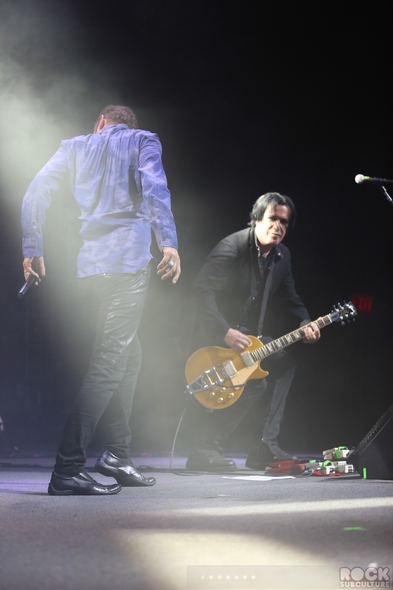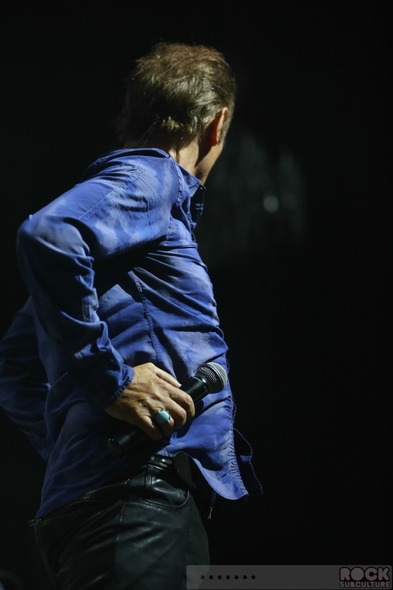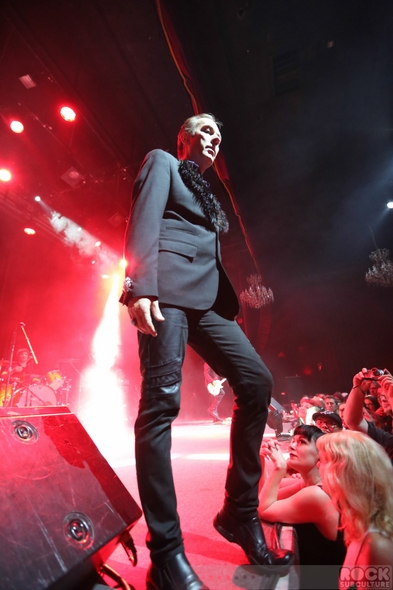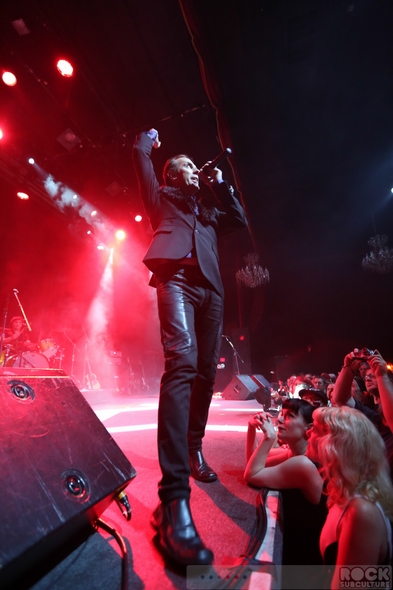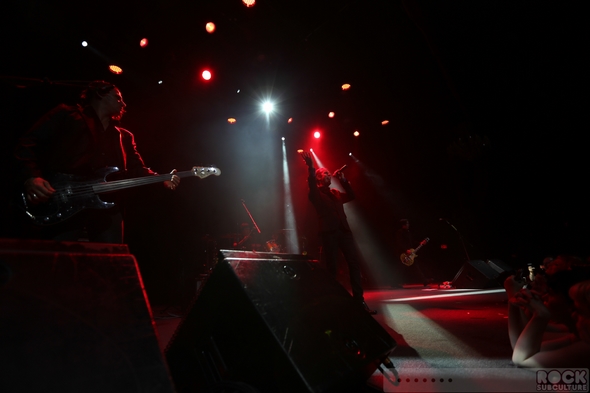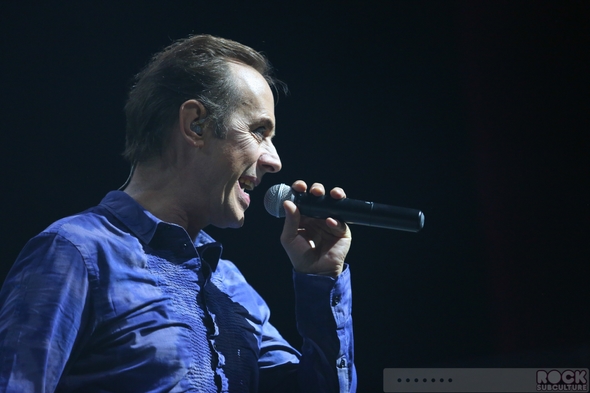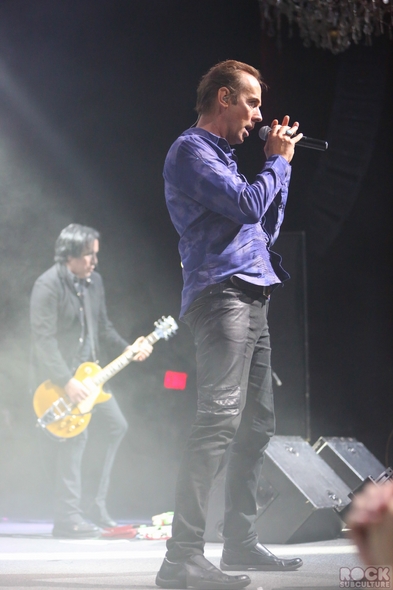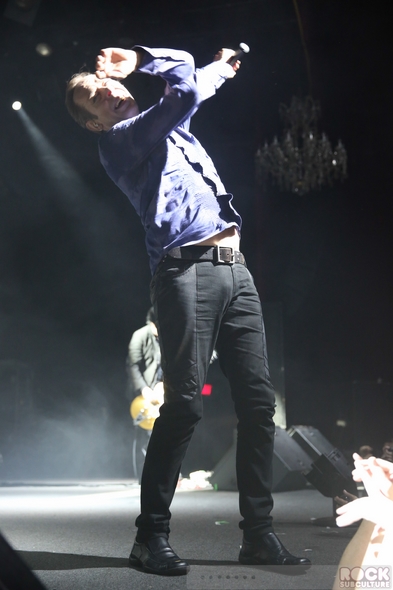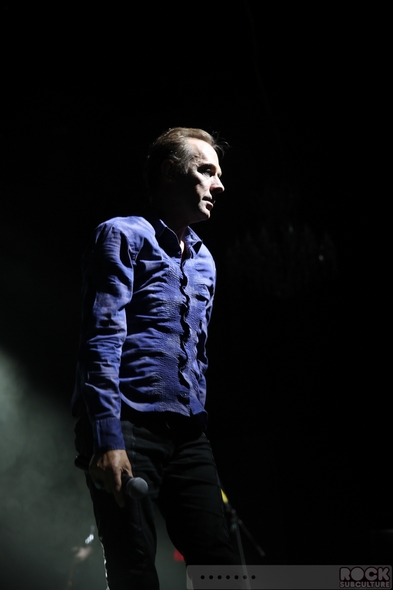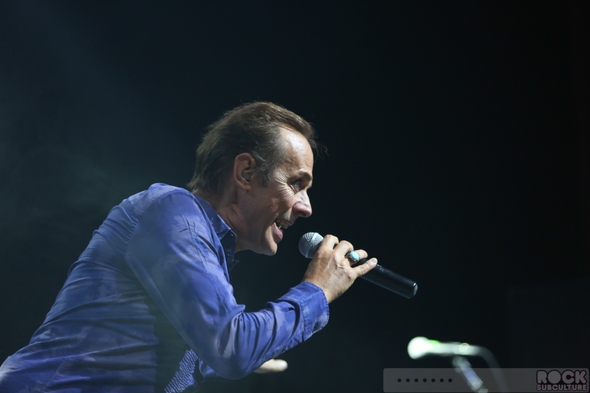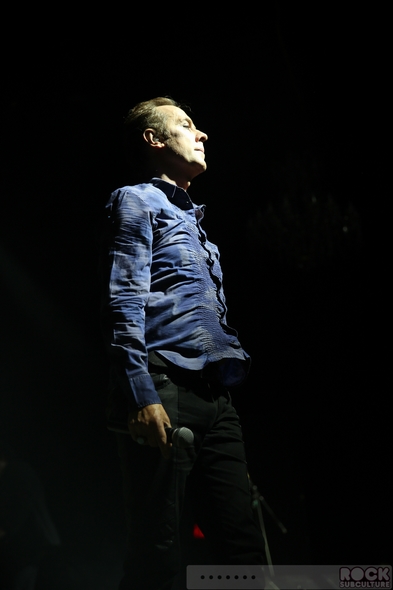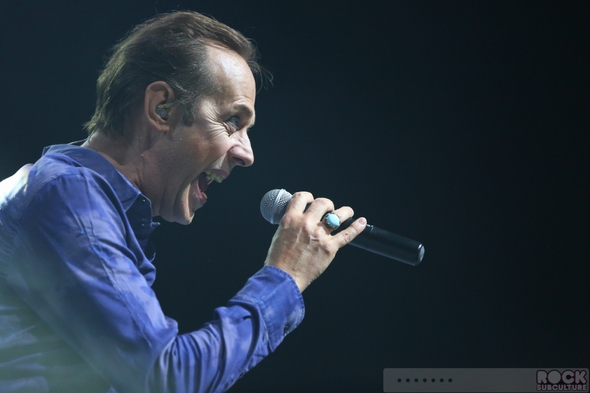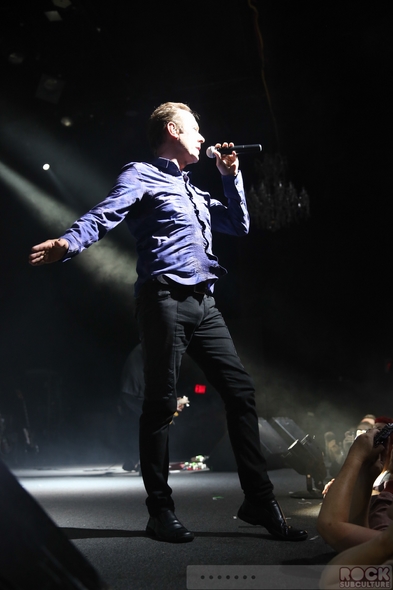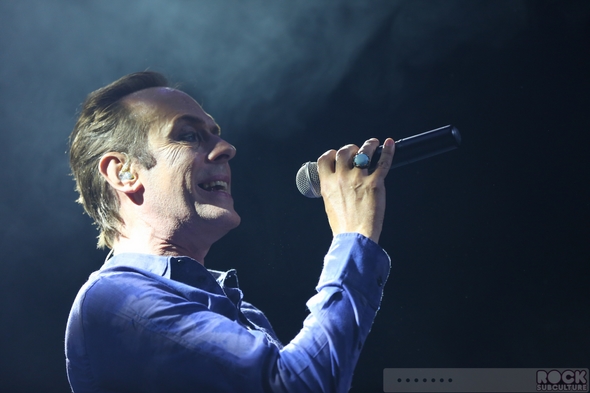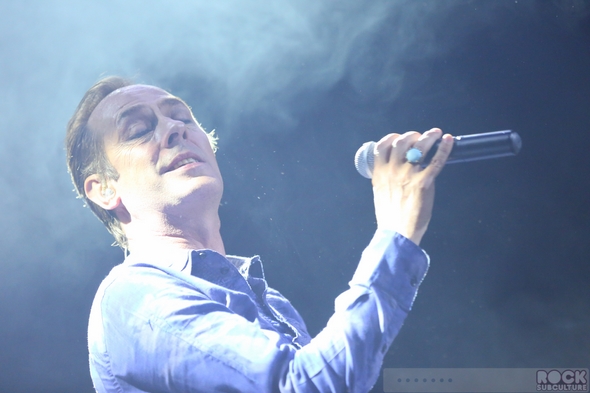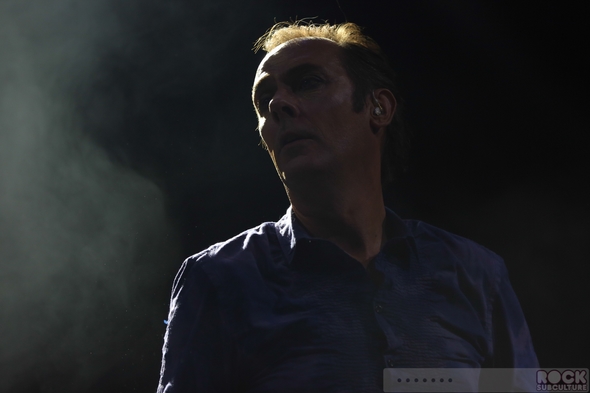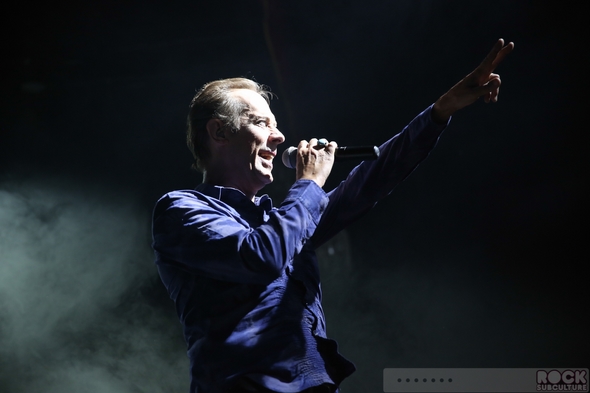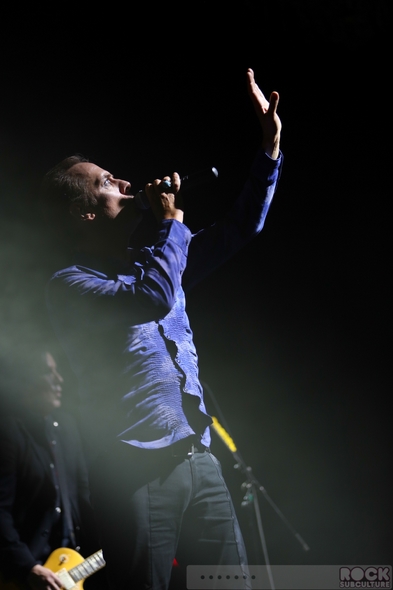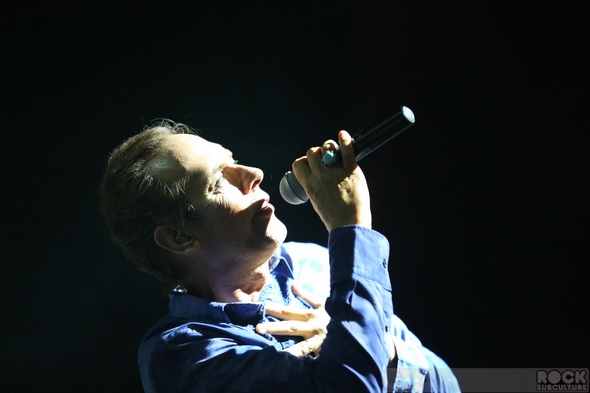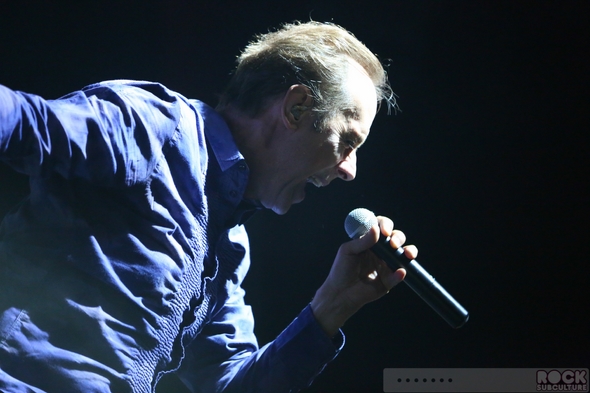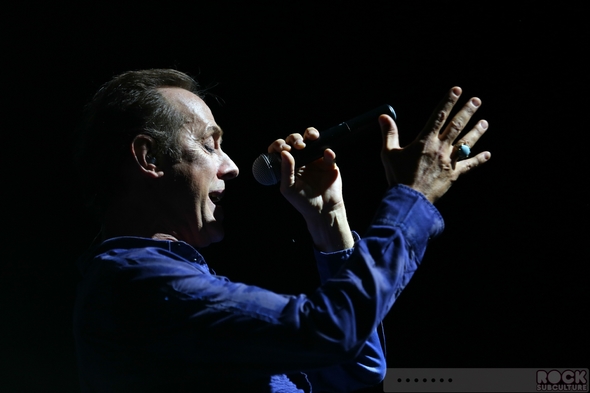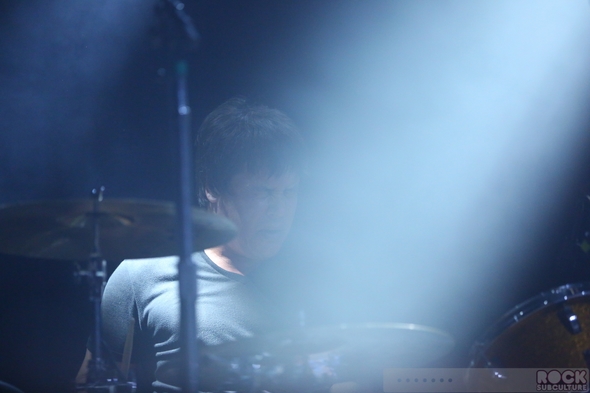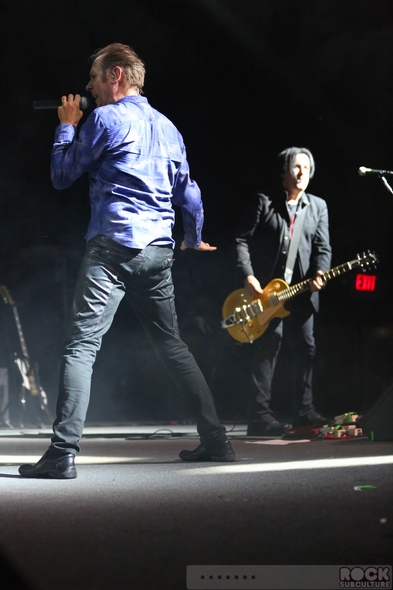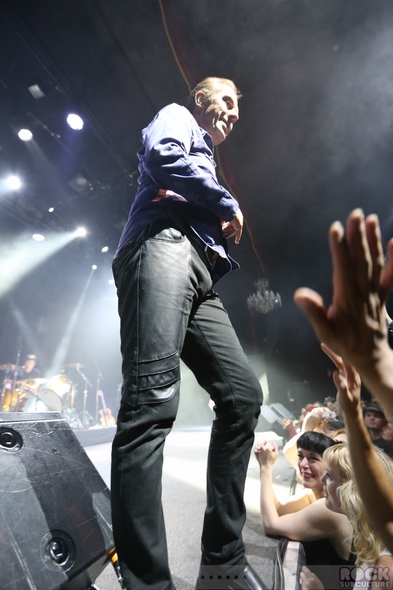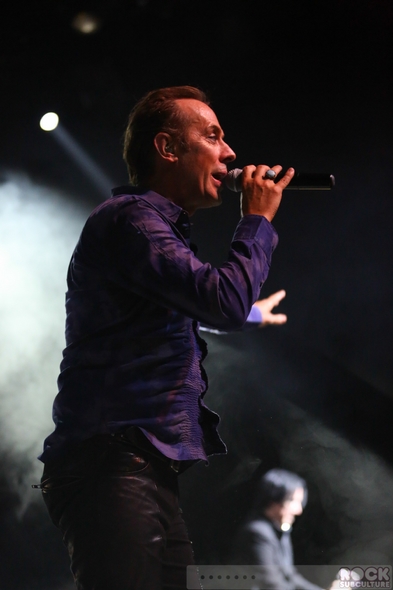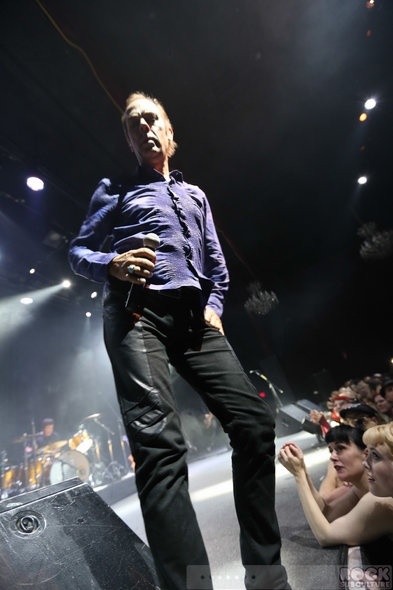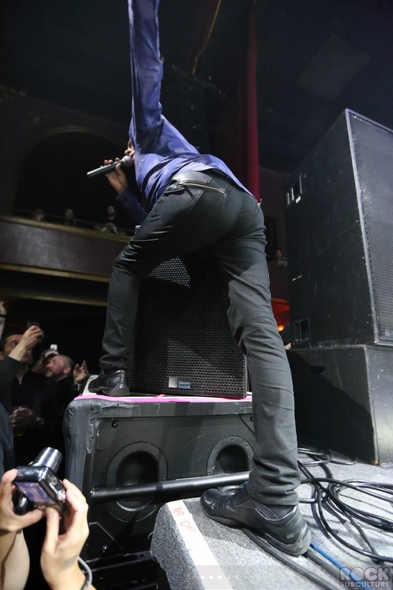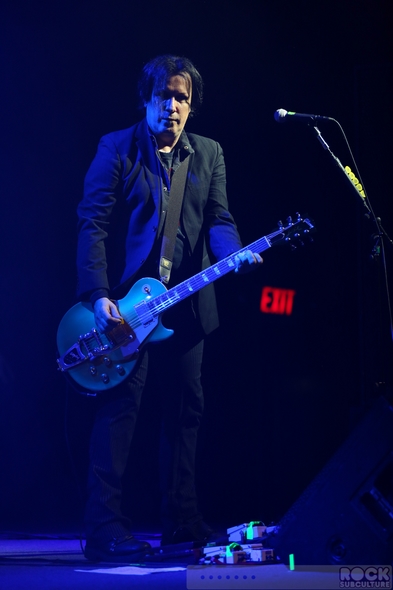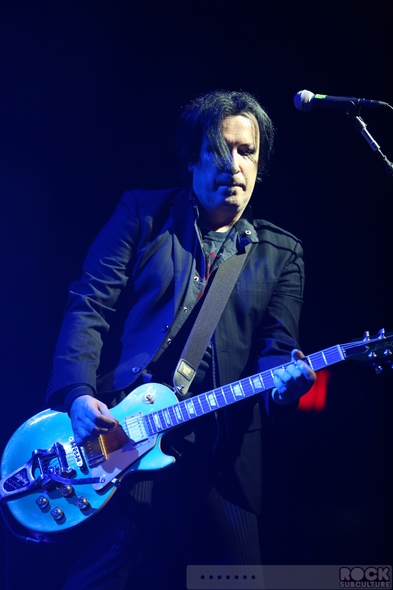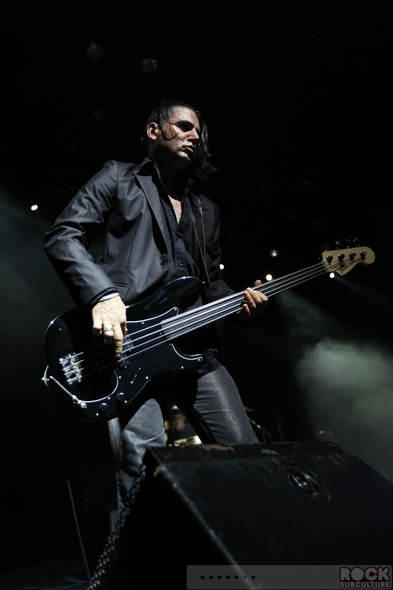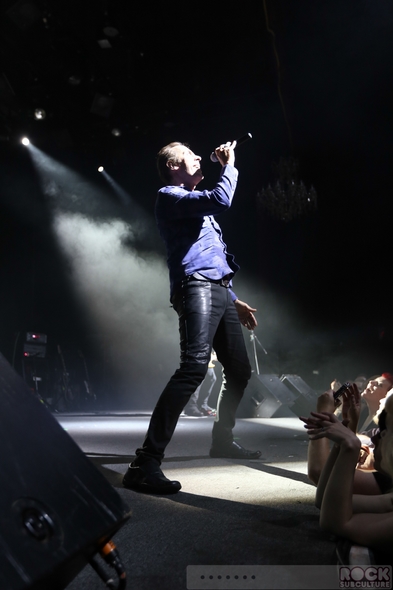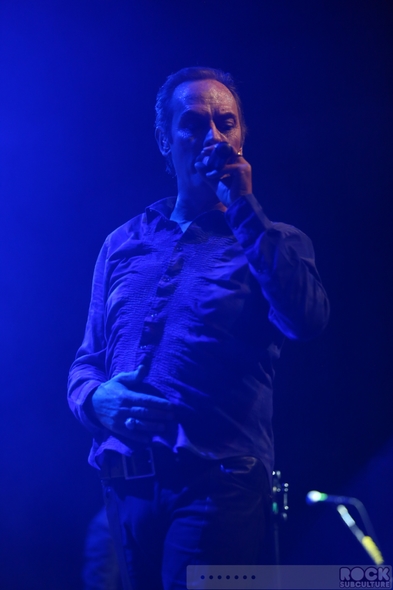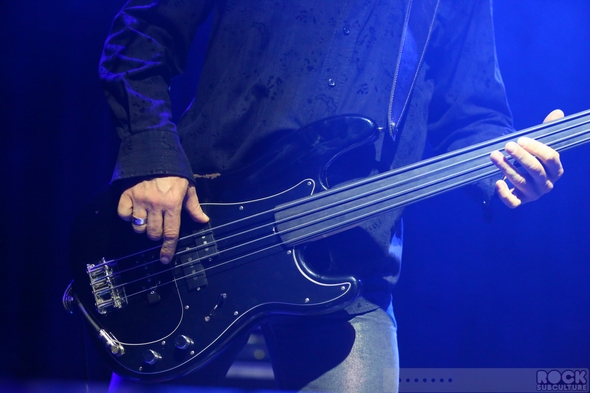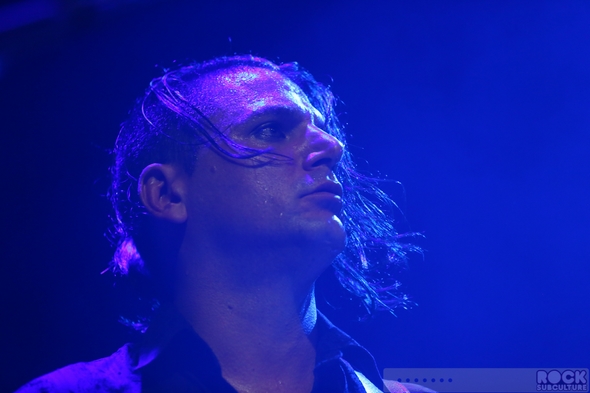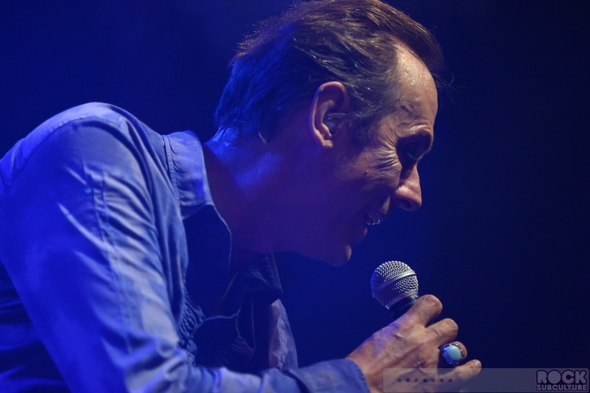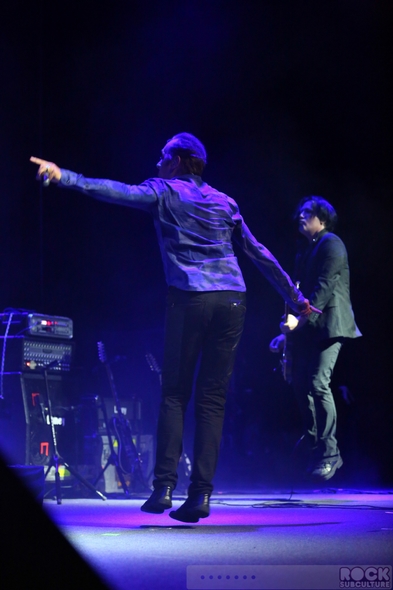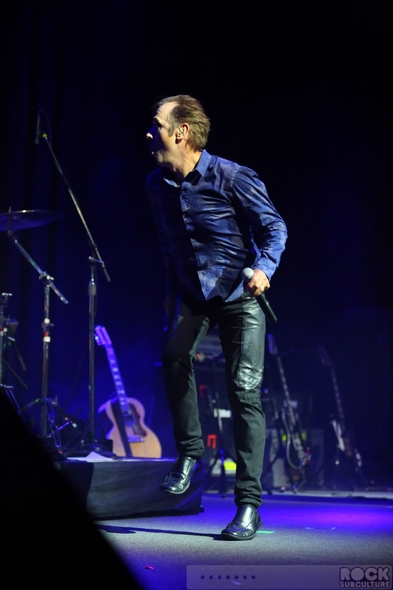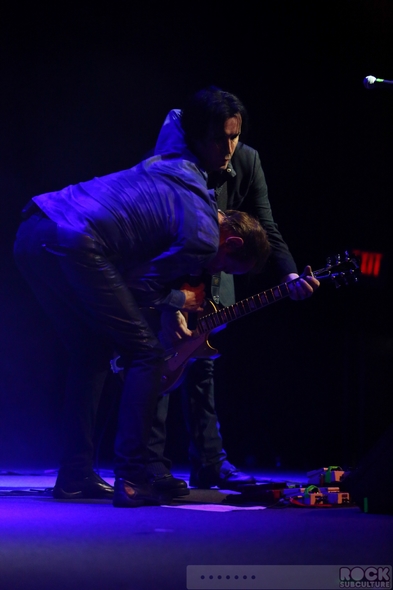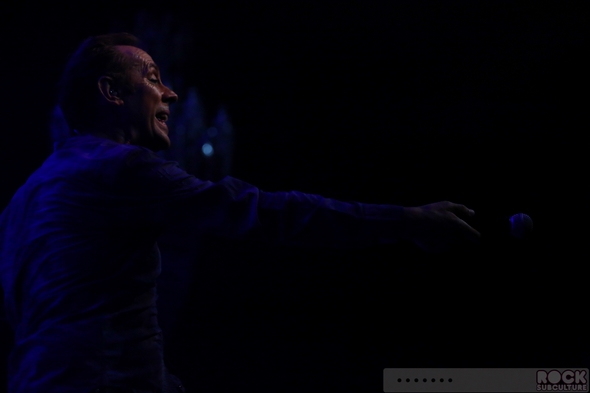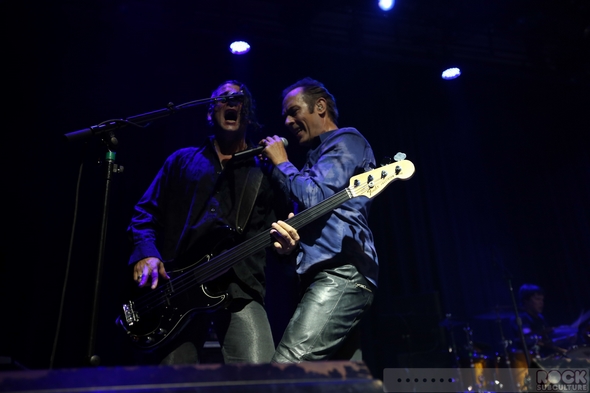 Jason DeBord