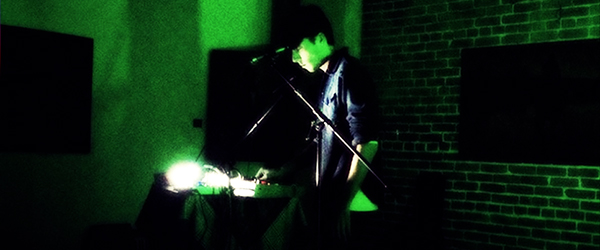 Below you can listen to the all new Rasadon Return remix of Jack Littman's "The Leaving" by DJ Rasadon.  The original studio version of "The Leaving" can be found on Jack Littman's EP, The Remedy, Vol. 1, which was released earlier this year.  DJ Rasadon is formerly part of the Grammy Award-winning hip hop group Arrested Development.Listen to Jack Littman's "The Leaving" (The Rasadon Return remix by DJ Rasadon) below:
You can hear the studio version of the song on Bandcamp here:  LINK
You can stream The Remedy, Vol. 1 on Bandcamp.com, as well as download the 6-track album for $7 in a variety of formats here:  LINK
You can learn more about Jack Littman at his official site at www.jacklittman.com.
About Jack Littman:
Jack Littman is a prolific multi-instrumentalist writer-singer based out of Los Angeles, CA. Jack blends synths, loops, and Kaoss Pad beats with acoustic guitar and his powerful baritone. Add to this his considerable storytelling ability, and the result is a style that is difficult if not impossible to pigeon-hole.

Jack's songs cover all stages of relationships, politics, and gettin' funky. He has played with the likes of Tapes N Tapes, Avi Buffalo, Robert Francis and Busdriver and has just returned from a month long-tour of the Southwest preceded by a five week US tour, playing four FMLY festivals, and legendary venues such as Trunk Space in Arizona and the Knitting Factory Brooklyn.

Jack's newest release, The Remedy, Vol. 1, was digitally released on February 26th, 2013. Remixes from The Remedy have been featured on The FADER and PORTALS.
About DJ Rasadon:
DJ Rasadon burst onto the airwaves with the legendary hip-hop group Arrested Development whose groundbreaking album, "3 Years, 5 Months and 2 Days" catapulted Rasadon onto the global stage and garnered six Grammy nominations, two Grammy wins and countless other accolades from around the globe.

Long regarded as one of music's most influential beat makers, Rasadon's talent for locking tempo and unquenchable thirst for new musical influences and creative outlets set the course for a very natural move from behind the drum kit to behind the mix deck.

"Not limiting my DJ sets to just one style of music enables my audience to experience a world tour of musical styles just like I have over the years touring the world with Arrested Development – it's a beautiful clash of world sounds."
Jason DeBord