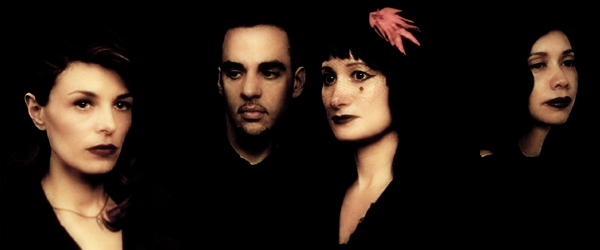 This article features the latest in an ongoing series of "Rock Talk" podcast audio interviews for the Rock Subculture Journal. Today's guest is Susan Ottaviano with Book Of Love.  The pioneering New Wave favorite from the 80s and early 90s will be releasing some all-new music later this year and will be playing some special live concert dates in California in October.
The audio interview can be heard in its entirety in the player embedded below, and is also available as a free download from iTunes HERE.
Podcast: Play in new window | Download
Subscribe: Apple Podcasts | RSS
You can use the following links to learn more about Book of Love, their music, upcoming live dates, and other news:
Official Website: www.bookoflovemusic.com
Facebook: www.facebook.com/bookoflovemusic
Twitter: www.twitter.com/bookoflovemusic
You can keep track of the latest tour dates and cities on Pollstar.
As a huge Book of Love fan myself, it was a privilege and honor to speak with her today and learn more about her and her experiences with the band, and what is coming up next for the band.
Jason DeBord