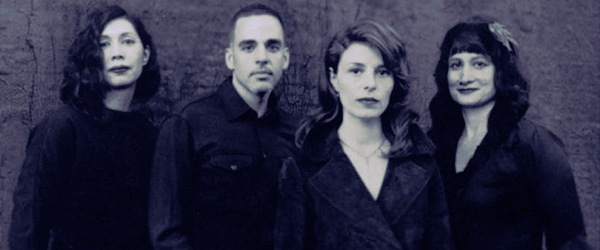 Principal 80s New Wave, synthpop, and dance music innovators Book of Love will be playing some special concert engagements in California in October, performing headlining shows at the DNA Longue in San Francisco and New Wave Bar and That 80s Club in Southern California.  A favorite of those genres, they will be bringing their special mix of music to the stage, playing favorites such as "I Touch Roses", "Boy", "Modigliani (Lost In Your Eyes)", "Pretty Boys and Pretty Girls" and more.  These rare live appearances at intimate clubs will likely be some of the best shows of the year for fans of New Wave music.
You can keep up with the band via their official website at www.bookoflovemusic.com:
I would also recommend "liking" their Facebook page to stay in touch with the band and the latest news at
www.facebook.com/bookoflovemusic
.
Currently, tickets are only on sale for the concert at DNA Lounge:
Pollstar shows the following additional dates:
Los Globos in Los Angeles, California on October 8th
That 80s Club in Pomona, California on October 10th
New Wave Bar in Bellflower, California on October 11th
New Wave Bar in Bellflower, California on October 12th
The Rock Subculture Journal will be covering the concert at the DNA Lounge in San Francisco.
Click on the image below for the latest and up to date full Rock Subculture Journal schedule of pop and rock music concerts/tours coming up for review (2013 Rock Subculture Schedule):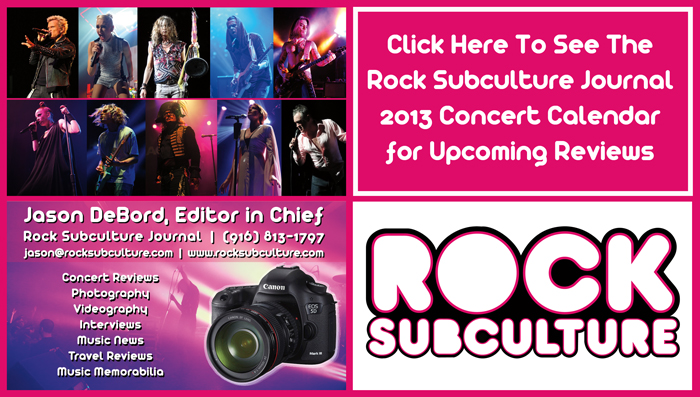 Jason DeBord