The Super Freestyle Explosion will be hitting the HP Pavilion in San Jose, California on June 29th, US Airways Center in Phoenix, Arizona on August 2nd and Sleep Train Arena in Sacramento on July 27th with an amazing line-up of popular artists that are immediately recognized by fans of the electronic dance/pop music of the 80s, much of which originated in Florida and New York.  The massive line-up includes Stevie B, Lisa Lisa, Exposé, Debbie Deb, Shannon, Trinere, Johnny O, Nu Shooz, Pretty Poison, and Stacey Q. 
Tickets for both shows can still be purchased for the San Jose and Phoenix shows via Ticketmaster at www.ticketmaster.com and through the link below: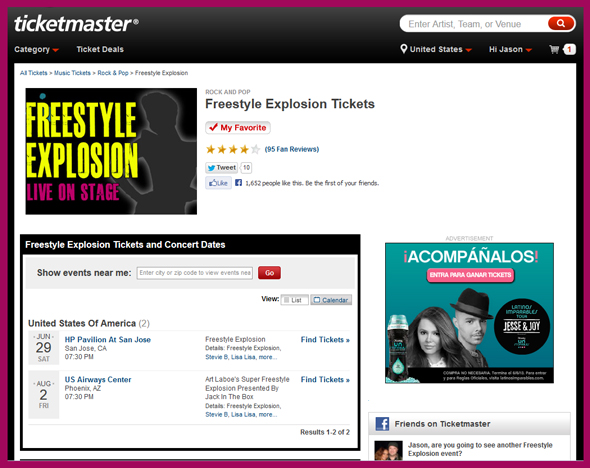 The Sacramento show is listed separately, with no details as to line-up, which can be found via a different Ticketmaster link
HERE
.
You can also connect with ITP Records and Pacific Concert Group via their webpage at www.itprecords.com and their Facebook event page.
The Rock Subculture Journal will be covering the event at HP Pavilion at San Jose, which is also being promoted by 98.1 KISS FM.
Click on the image below for the latest and up to date full Rock Subculture Journal schedule of pop and rock music concerts/tours coming up for review (2013 Rock Subculture Schedule):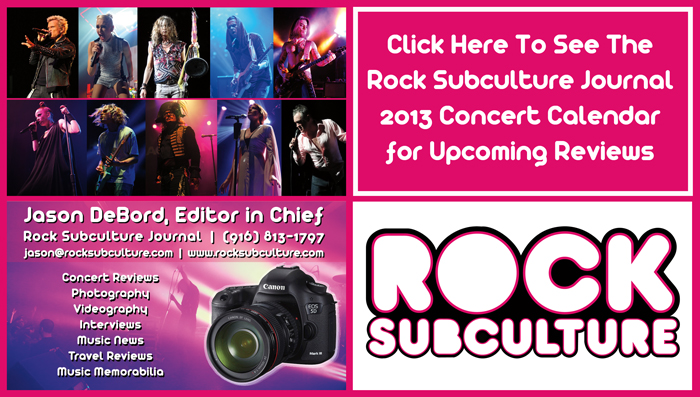 Jason DeBord