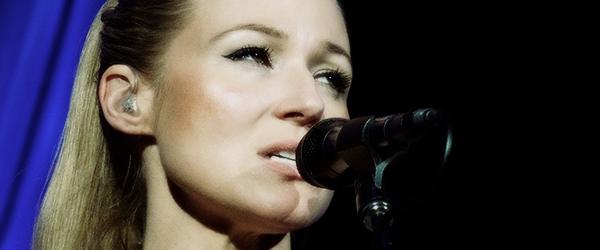 "I've been losing my voice, so I'm probably going to be singing a lot of sweet, falsetto songs tonight.  I apologize for not being able to do more of my trademark growling and Janis Joplin screaming that I'm so famous for… but I'll do what I can."  A few songs into her set, how singer-songwriter Jewel framed her performance at Ovations LIVE! at Wild Horse Pass Hotel & Casino last night in Chandler, Arizona, well into her "Greatest Hits Tour".   Having had an opportunity to meet her backstage before the show, where conversation was limited to whispering, I wasn't too sure what to expect.  Amazingly, sitting in the audience, you would never have any idea that she was having any issues at all, as she put on an incredible showcase performance, reflective of her place in the music world as one of our most gifted vocalists in popular music today, with range, versatility, and emotion bursting out of every song.  Having penned over 500 songs, later in the show Jewel mentioned that no two shows are ever the same, yet in addition to the music she provided some personal insights into her life and journey in music, both of which seem forever intertwined.  It was really a fantastic evening, and her (mostly) solo, all acoustic show is definitely a must see in live music today.
Who: Jewel
Supporting: Steve Poltz
Supporting: Atz Lee Kilcher
Venue: Ovations LIVE! Showroom at Wild Horse Pass Hotel & Casino
Presented By: Wild Horse Pass Hotel & Casino
Where: Chandler, Arizona
When: June 8, 2012
Seating: C8, third row center floor section

This was my second trip to Chandler, Arizona at Wild Horse Pass Hotel & Casino for a concert, and they host a great little venue.  I actually came exactly one year ago, to the day, for a B52s concert at the Ovations LIVE! Showroom in 2012.  The 1,400 capacity, all-seated venue has a low stage, great lighting, beautiful sound, and a really nice and professional staff.
Jewel had two supporting artists with her on this leg of her "Greatest Hits Tour", and with her, "supporting" takes on a greater meaning of the word than with most music acts.  In her case, the night opened with her brother, Atz Lee Kilcher, performing his own acoustic set, which was followed by Steve Poltz, who as we later found out from Jewel's monologue's between songs later in her own set, was a central figure in her life as she began her music career.  In fact, both performed on stage later, during her own 90-minute set.
Since I was taking part in the pre-show meet and greet, I missed Atz Lee's opener and caught just the last few songs of Steve's, but thankfully got another opportunity to hear their music later in the show.
Atz Lee, Jewel's brother, funny enough is currently featured in Discovery Channel's docuseries, Alaska: The Last Frontier.  Jewel talked a little bit about this onstage (and since she goes by her first name as her stage name, many don't realize it is her family featured in the show).  It definitely offers some insights into what her life was like growing up in Alaska.  She discussed several aspects of this during her show, and her perspective definitely underscored her overall modesty and thankfulness for the good fortunate that ultimately intersected her real talent and ability in music.
During the meet and greet, Jewel came across as sweet but quiet, and funny enough, later in the show, she talked about her overall shyness, in quite a funny way (at one point talking about television commercials about social anxiety). Below is a photo from the meet and greet: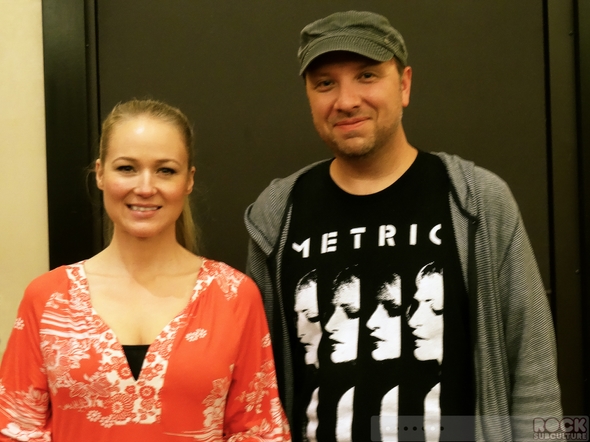 That she later spoke of her shyness was surprising to me, as she came across as highly confident in her own reality series, Platinum Hit (2011), which was aired on Bravo.  As an aside, I was a huge fan of this program, which featured 12 aspiring singer-songwriters who faced songwriting and performing challenges and were eliminated one by one until one winner was left (Sonyae Elise).  Jewel was featured as the host of this reality series, and I found it much more compelling, interesting, and entertaining than the shows limited strictly to singing other artists' works (i.e. American Idol, The Voice, etc.).
Jewel's own debut album, Pieces of You, went platinum 15 times, and became one of the best-selling albums of all time.  Funny enough, I first saw Jewel live in the Summer of 1995, opening for Peter Murphy, which seemed like a really odd pairing at the time, and even more so looking back today.  I remember being blown away by her now famous yodeling ability, which we were treated to in closing the show last night as well.  Something that needs to be seen and heard in a live setting to truly appreciate and understand, as I can't begin to contemplate finding the words to describe her brilliance with this ability.
Over the course of her career, Jewel has written and performed songs in a number of genres, from folk to pop to country, and while some have questioned this, I think it is more reflective of the fact that she understands how to craft catchy, hooky music, but in a way where her voice and approach is kind of a genre of its own, unique to her, and I've always found her movement into more widely understood genres, Jewel's music, for me, always sounds uniquely her, regardless of the larger constructs.  And her all acoustic performances of her work I think affirms this, as you wouldn't know that the original studio recordings were born of different traditional genres if you were previously unfamiliar with the songs.  Everything on stage, with just her and her guitar, is her music and I think the acoustic versions are the true, pure versions, even with a song like "Intuition", which was published as a more contemporary pop song (along with more modern remixes).
Below is a video I shot with my pocket camera of "Intuition" as an example of what we got to experience live and in person:
But of course the real power in Jewel's music is that she actually writes about things, real things, emotion, experiences.  And on stage, however it is she does it, she brings it all to life with both emotion and music.
For me, the most moving part of the show was when Jewel talked about 9/11, and hearing her song "Hands" played on the radio in response and dedication, which left me thinking that I could never hear it quite the same way again.
She is a storyteller, and one of the benefits of her concerts is that in addition to the stories we glean from her lyrics in her music, she also provides a preface to a lot of it, giving us stories and background on the genesis of her songs, and it all works beautifully.  Walking out of her show, as a fan, we feel that we know and understand her better, appreciate her life's story, and how her very unique experiences will live on in some way through her music.
One other aspect of her live show that I really applaud is that she records them and makes the available for sale to fans after the show.  I never understand why more artists don't do this, as being one who personally enjoys memorializing shows myself, however I can, having a live recording of a show I attended is such a great thing to have.  It was a bit in vogue many years ago (I think the first show I remember with this bonus was The Pixies "Sell Out" reunion tour in 2004), not many artists do this today.  In Jewel's case, you can buy a code after the show for $20, and later download the performance at tunesontour.com.
Below is the setlist from the show:
Near You Always
Absence of Fear
-monologue: shoplifting/ 9-11
Hands
Life Uncommon
Satisfied
Standing Still
Rosey And Mick
Morning Song
The Shape of You
-monologue: Kilcher Family
My Father's Daughter
-Atz Lee Kilcher Introduction
Just Long Enough (Atz Lee Kilcher)
-monologue: Social Anxiety/song Intro
Intuition
Foolish Games
-Steve Poltz Introduction / song intro (with Steve Poltz)
Impalla (with Steve Poltz)
-monologue: Steve history/writing YWMFM (with Steve Poltz)
You Were Meant For Me (with Steve Poltz)
-monologue: Thank You
Who Will Save Your Soul
Chime Bells
Below are photos taken from this event: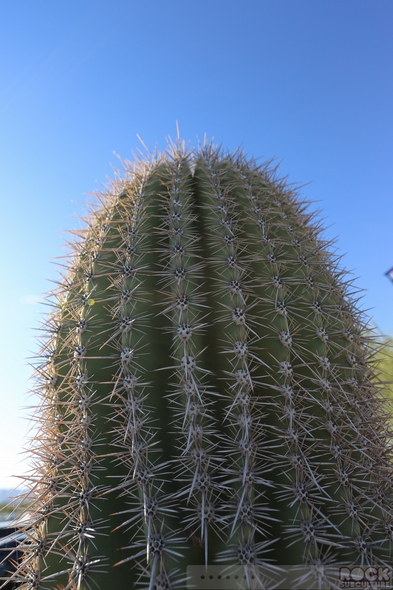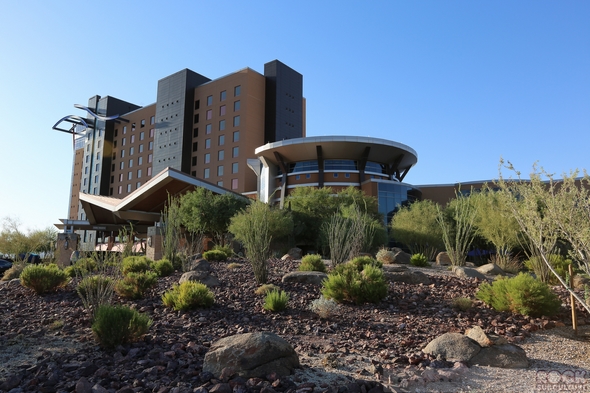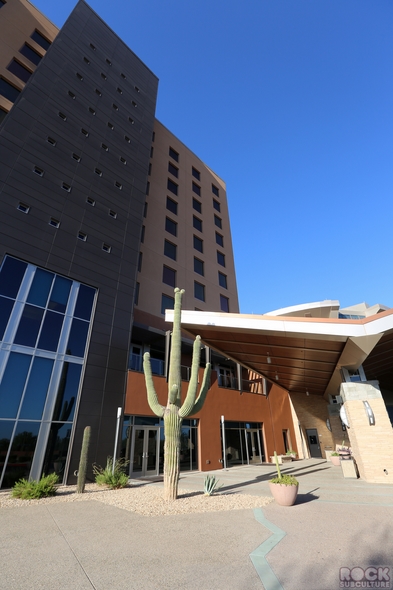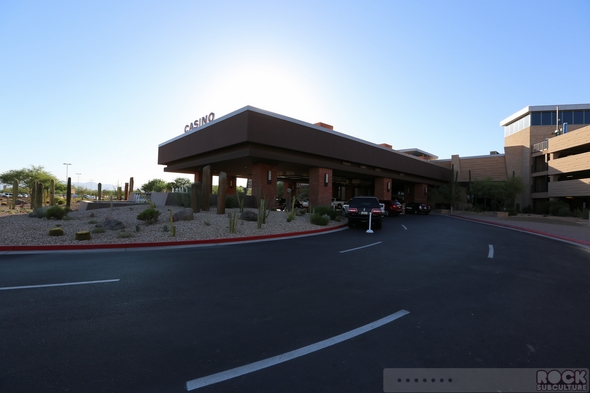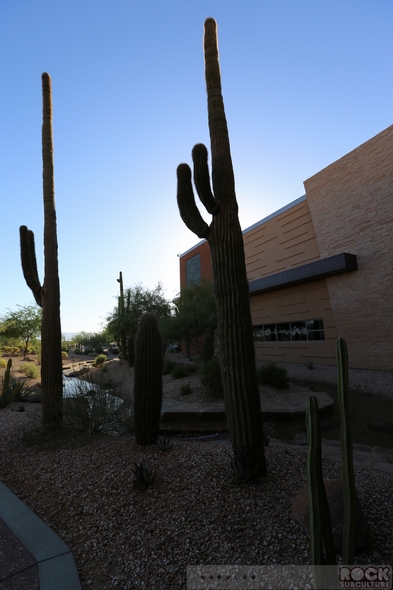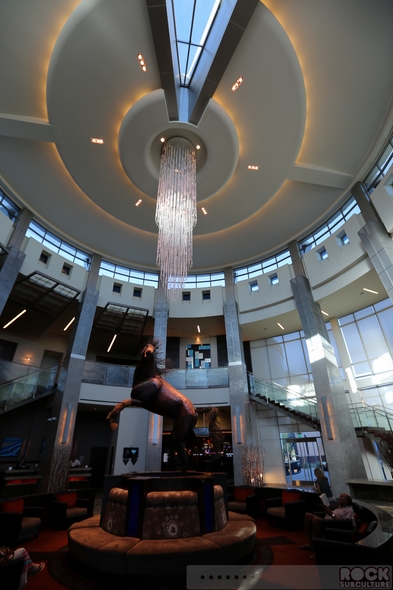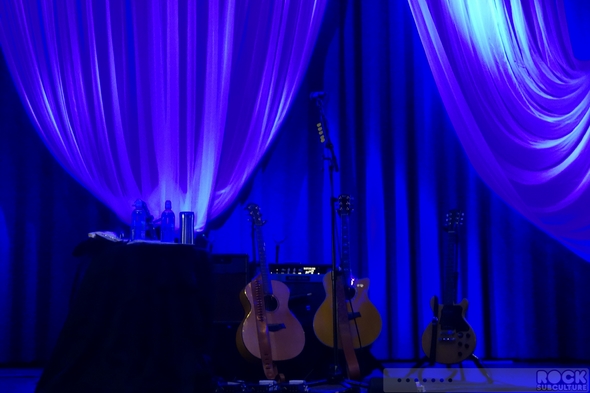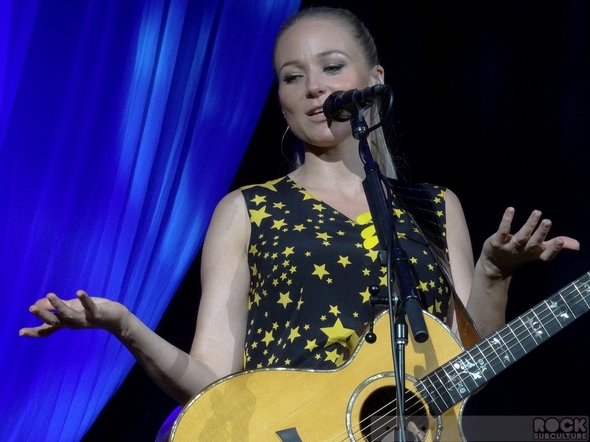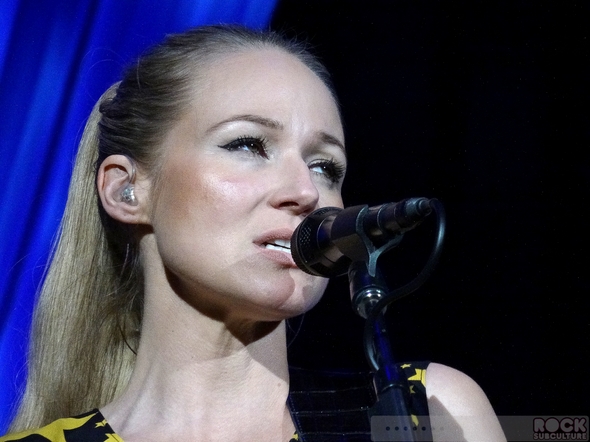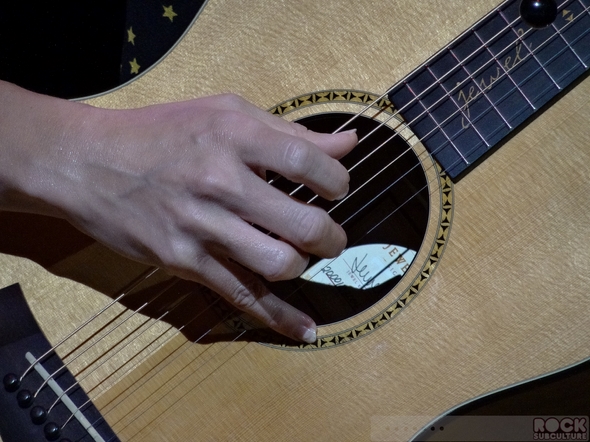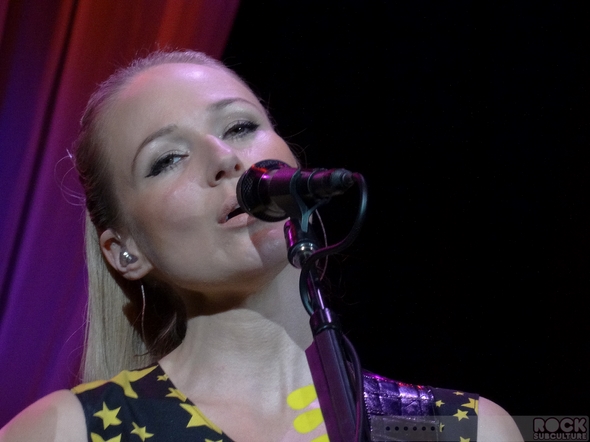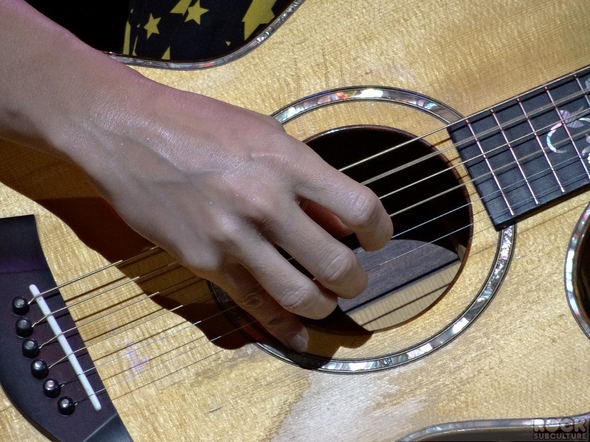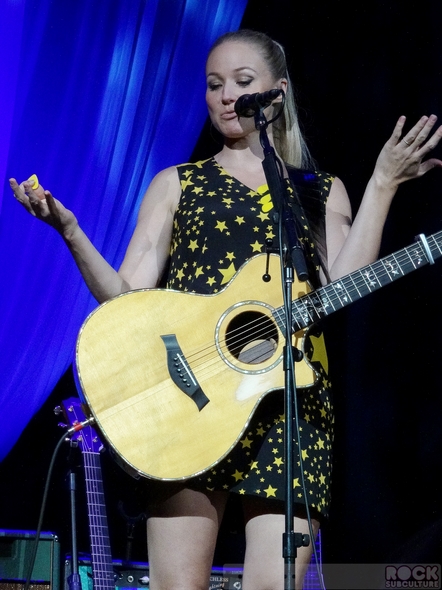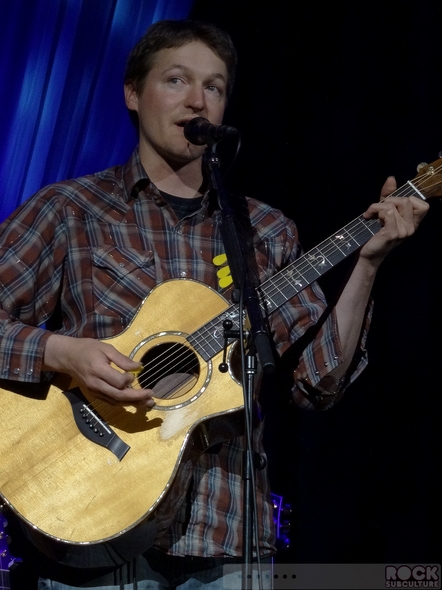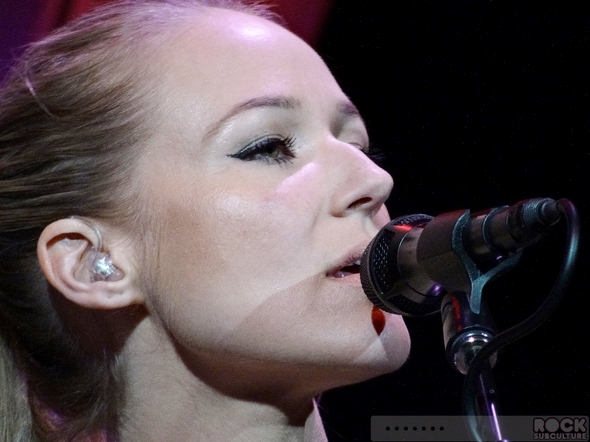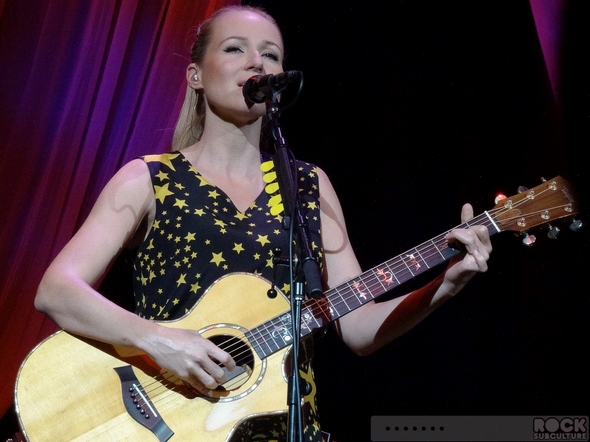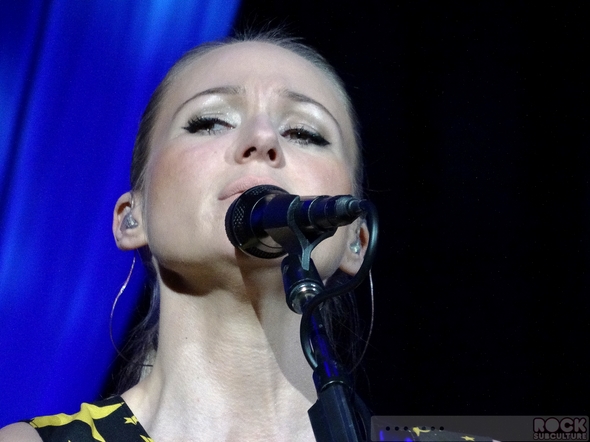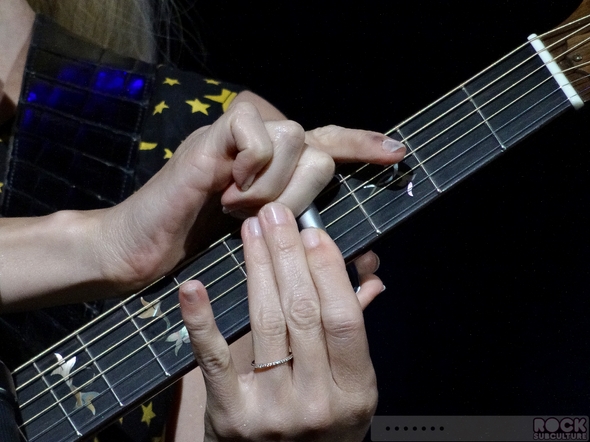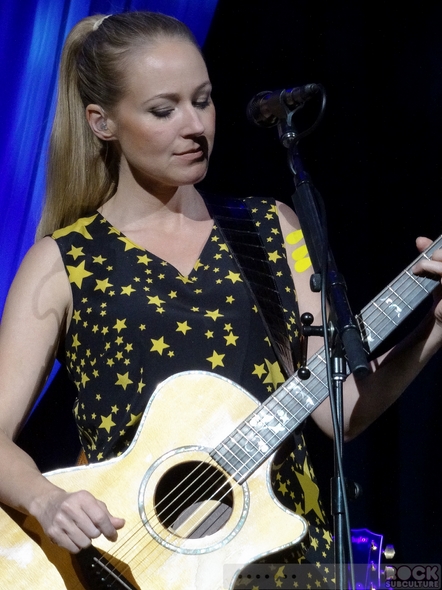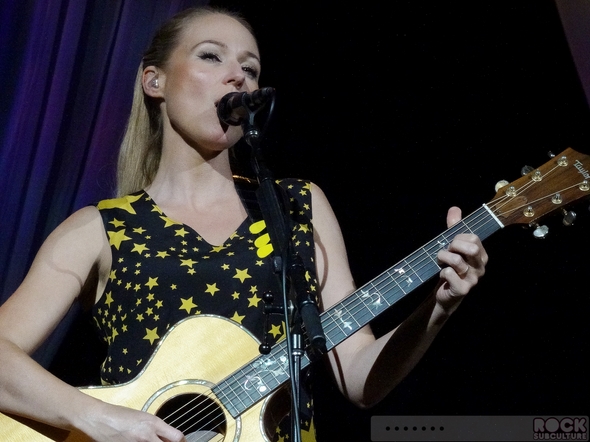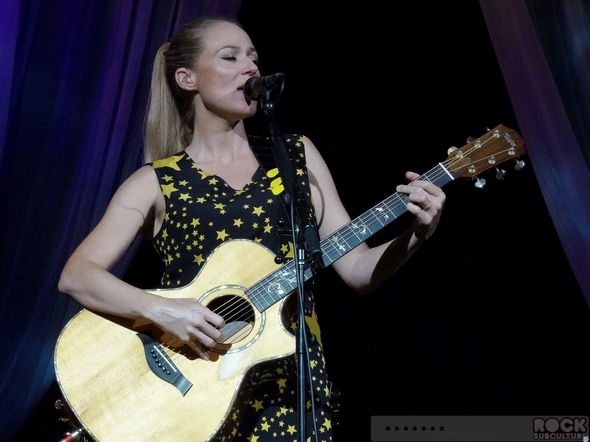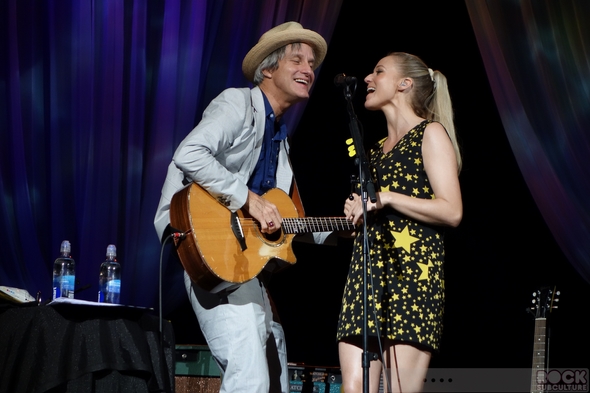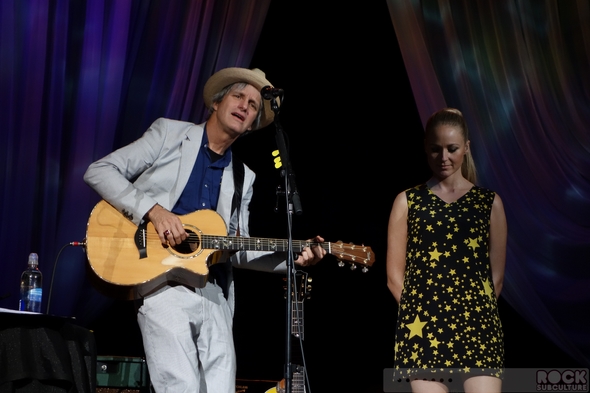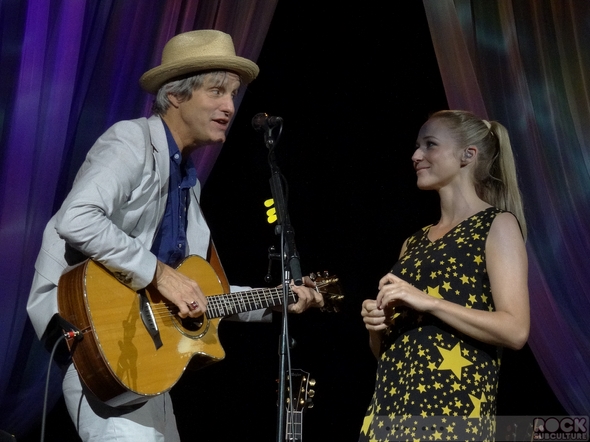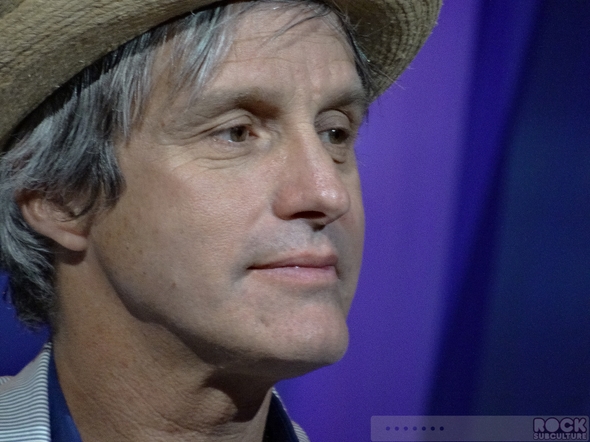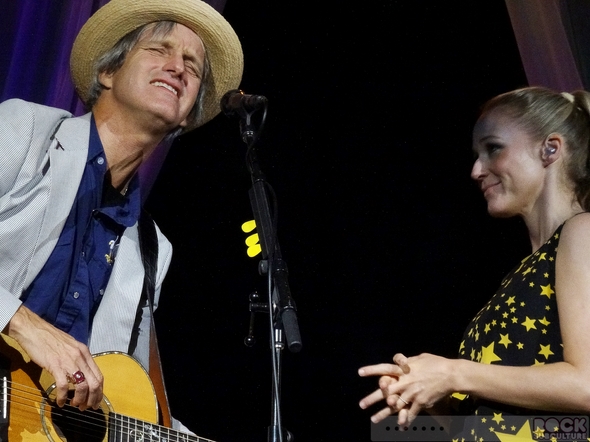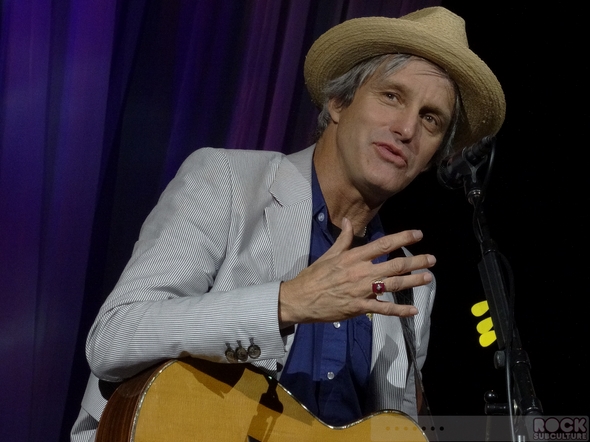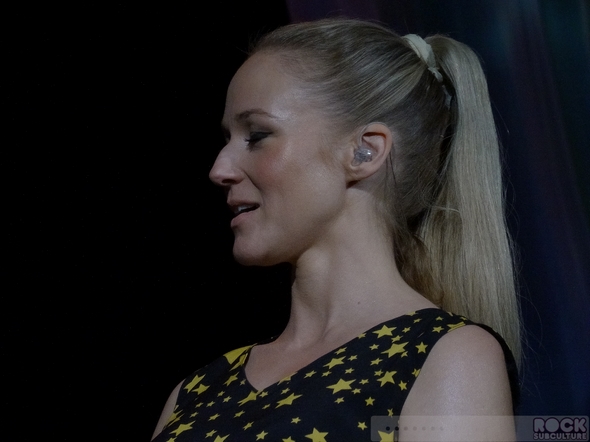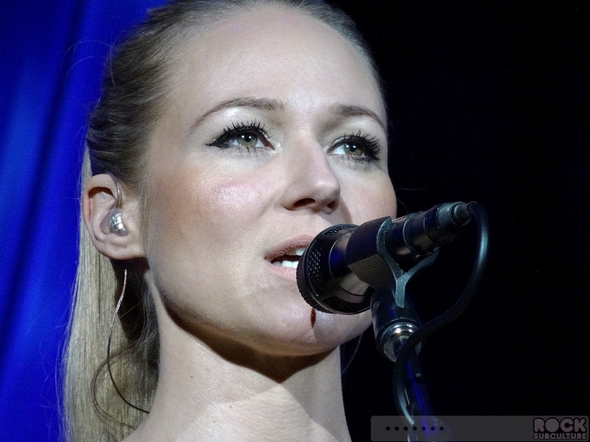 Jason DeBord