15,000 hardcore Muse fans showed up at the Royal Horse Guard's Parade in London, England last night for a special one-off concert promoting the premiere of Paramount's new film, World War Z.   As fans waited for the expected partial show (rumor was about half an hour of actual performance), we were shown the same movie trailer over and over and told that Brad Pitt would be appearing on stage before us.  Well, he never did appear (apart from some silent footage on the jumbo monitors from the red carpet), but I don't think the Muse fans could care less, as the usual opener to their shows was modified with some footage from the film, and after those few moments, it was pure Muse (not "Muze", as the marketing department for the film would like us to believe).  Being from the U.S., the awesome setting amidst historic London buildings and the awesome crowd certainly was not lost on me.  The energy was as palpable as the heat wave surging into the audience from the pyrotechnics above the stage.  But the real power came from the band, who have grown into being one of the best acts touring today, with real anthemic music that stirs the crowd into a fist-pumping frenzy.  They ended up playing maybe just under an hour, but I'm certain that they satisfied all who turned out for the special free show, most of whom turned out for the two shows at Emirates Stadium and seemingly universally declared them the best Muse concerts ever.

Who: Muse
Venue: Royal Horse Guard's Parade
Where: London, England
Promoter: Special Appearance for Paramount Picture's World War Z
When: June 2, 2013
Seating: General Admission Floor (front left of bottom (front) of "Z" catwalk)
I've already seen Muse twice this year (at Oracle Arena in Oakland and Sleep Train Arena in Sacramento), so this recently announced event was an unexpected bonus, falling on my last night in London following my two week journey across Europe and England covering five Depeche Mode concerts.
As I am literally writing this review from Heathrow before departing London for California, I will have to keep my thoughts on this show to a minimum.
Logistically, the free tickets (thanks to Nicole and Dina for hooking me up) listed entry at 7:00 and the show starting at 9:00.  I arrived I think around 4:00, and there were maybe 150 or so people in line – less than I expected.  Maybe an hour or two later, the pretty relaxed crowd (many of whom were sitting around casually) suddenly stood up and it was on…  people moving forward a bit lemming-like, filling up the area between the barricades and the side of a building.  At that point, the line started growing fairly quickly, and there must have been a few thousand people lined up by 7:00, though the line was so long it was no longer in my field of vision.
Things were pretty well organized considering it was a one off event in a different sort of venue.  It was probably about 7:15 by the time that we were let in, and people weren't too crazed going to the customized staging area.
The main stage was pretty standard, but there was a "Z"-shaped catwalk extending into the standing room only grounds.  This was cool, because it gave more opportunities for people to get close to some part of the stage.
I ended up at the front (or bottom, if looking top down at the "Z" shape) of the catwalk, to the left side if looking at the stage.  I was behind a row of shorter women, so it was a perfect spot to see the full stage unobstructed.
As we waited, there was music, periodically interrupted by a trailer for the film (which, strangely enough, did not feature any of the music by Muse, as far as I could tell).
Since it was just an abbreviated Muse set, there was no opening act.
The setting was fantastic…  I'm sure the people behind me thought I was crazy taking so many photos of the surrounding buildings, but as the sun set and more lighting came on, the structures continuously took on a different sort of character.
I tried to talk to as many fans during the process as I could, and as has always been my experience, it seems like Muse is the favorite band of anyone who ever turns out for a Muse show.
As mentioned, Brad Pitt never made the promised appearance, so we went straight into the show (I think it was around 9:30).
It opened with "Isolated System", with images and video from World War Z cut into the video screens.
This transitioned into pyrotechnics blasting out of the top of the staging above the band, who then took to the stage.
Surprisingly, Matt Belamy spent a lot of time performing on the "Z" stage – several full songs.
There were professional video cameras everywhere – I understand that it was streamed online, though I suspect it will be used for something more substantial as well.  There was a rumor that perhaps the footage will be used for a music video for the film.
Below is the set list for the night, as best as I can remember…
Setlist:
The 2nd Law: Isolated System
Supremacy
Supermassive Black Hole
Follow Me
Starlight
Madness
Uprising
Knights of Cydonia
Encore:
I got a sense that the encore was more impromptu than planned…  had that sort of feel about it.
The sound itself was phenomenal (on a technical level).  In a rush from my hotel, I forgot my earplugs, but they were totally unnecessary as it was pure Muse bliss with the quality sound system and with the performance taking place outdoors.
All in all a fantastic show (even by Muse standards) and quite an unexpected bonus for me.
Below is a video of Muse performing "Uprising":
Below are some photos from the special Muse event…  I'm literally posting as I'm getting ready to run to my gate at Heathrow, so didn't spend much time editing out similar shots, etc., so apologies for redundancies, but won't get another shot at this until tomorrow.  Click any image for higher resolution versions of each photo: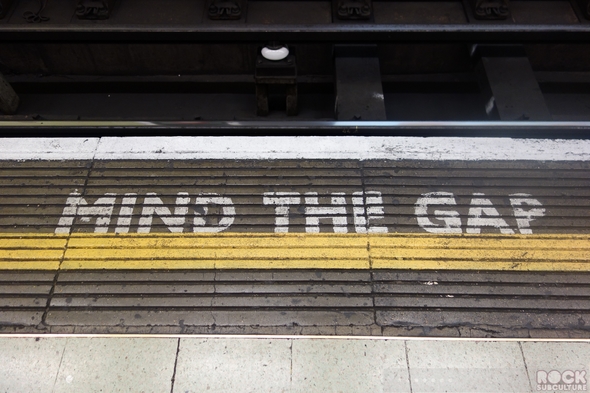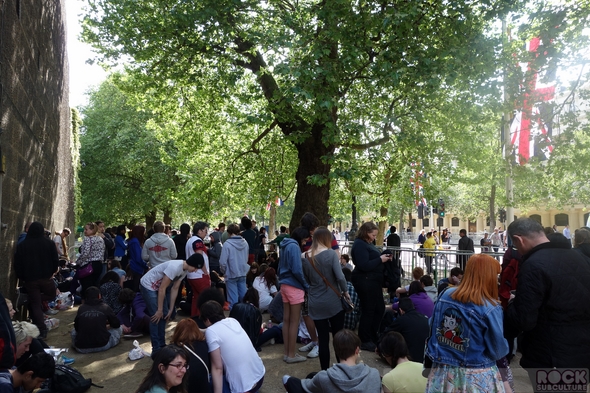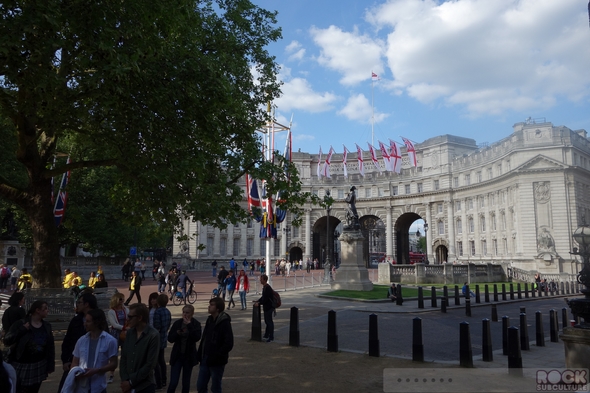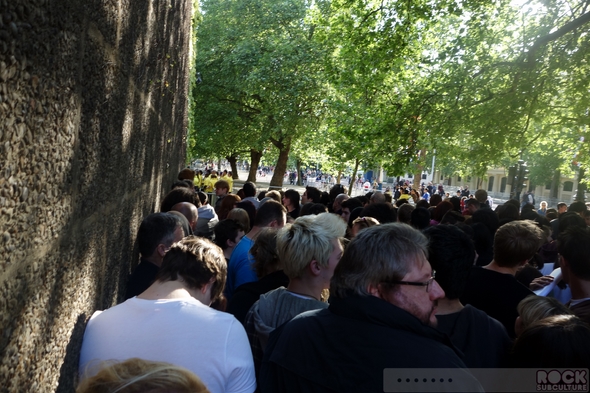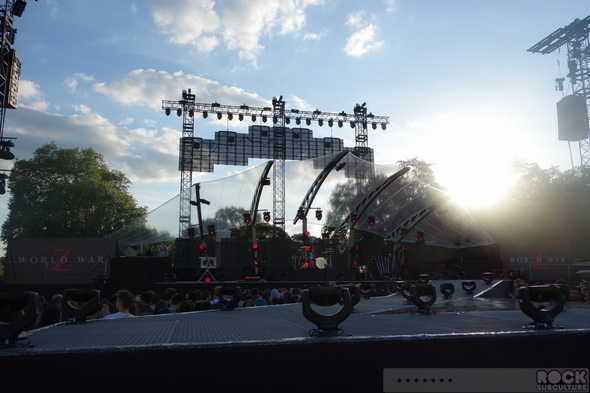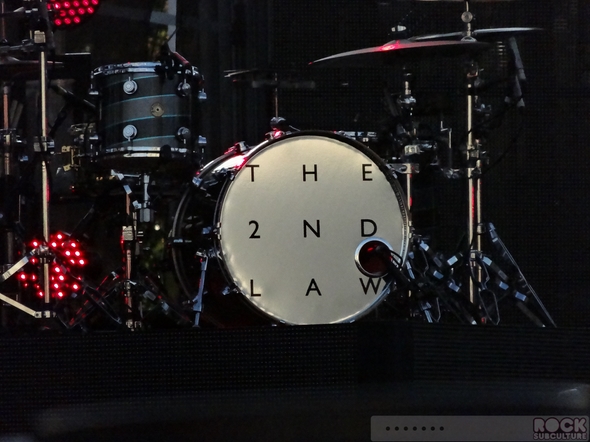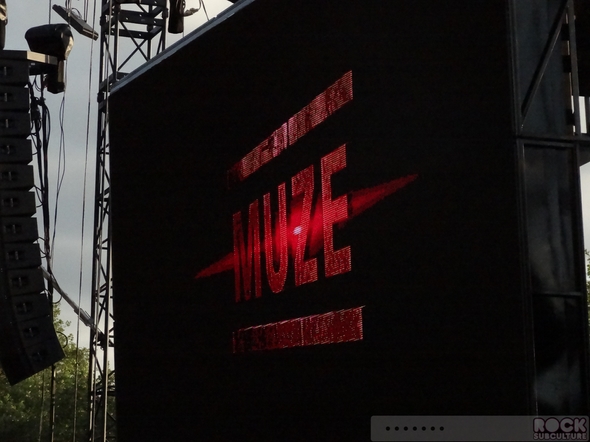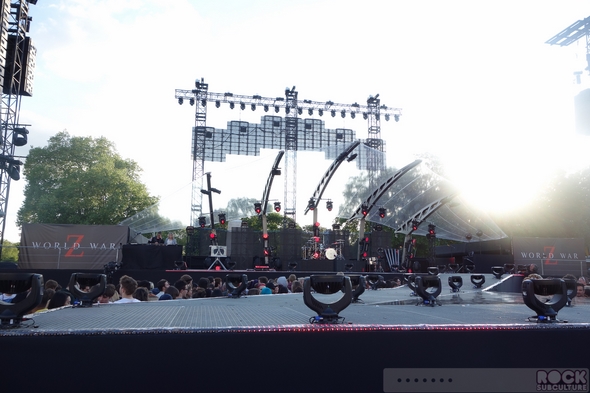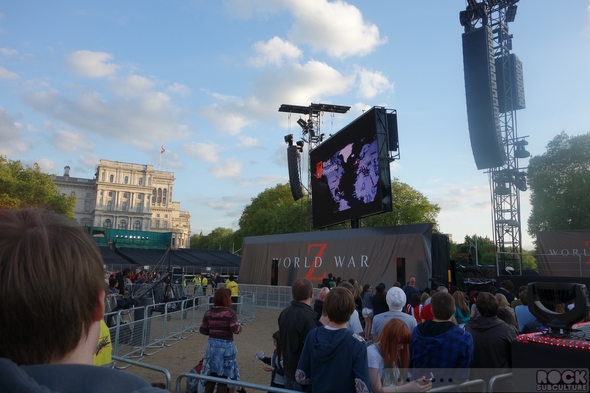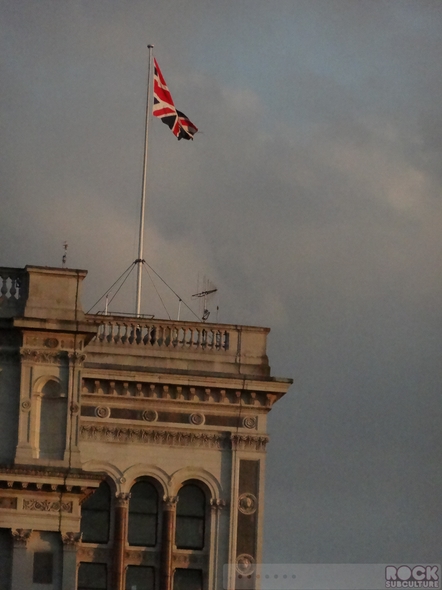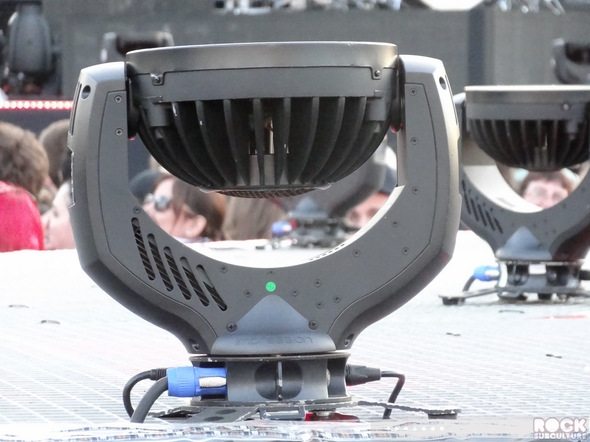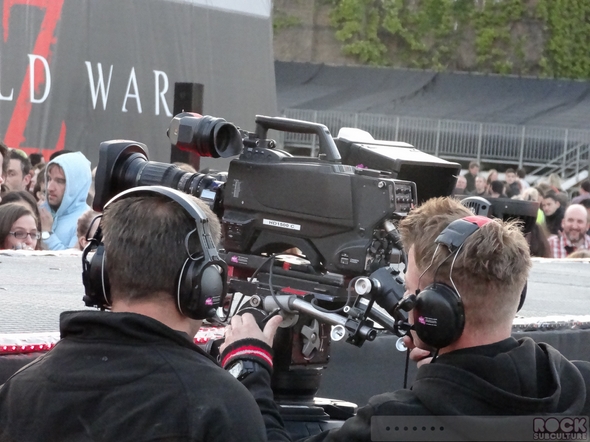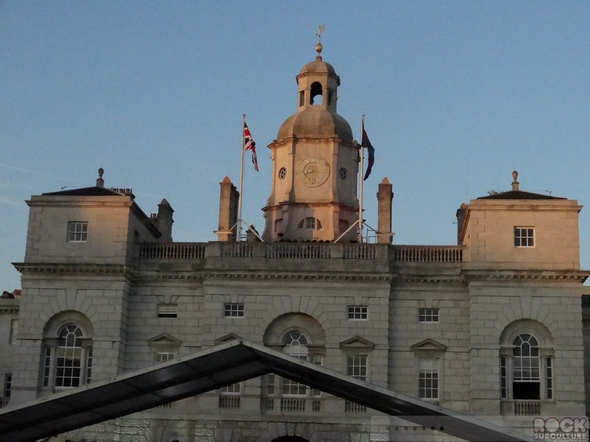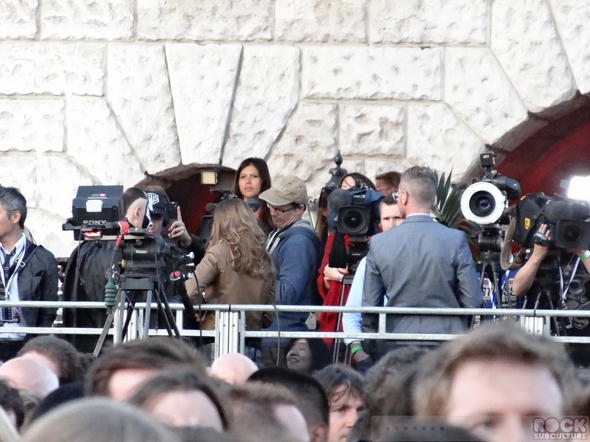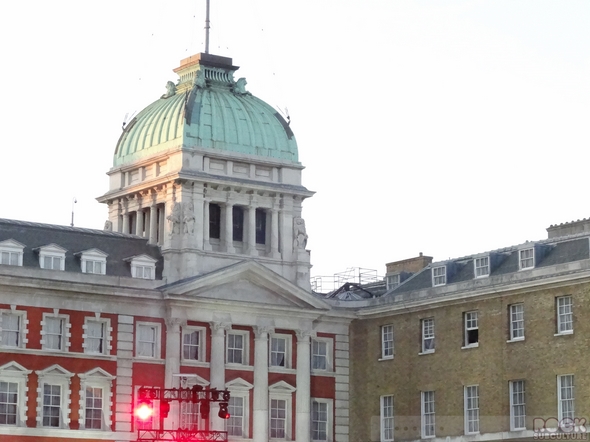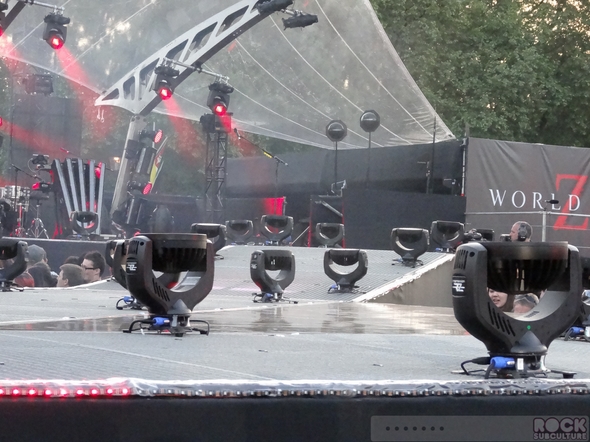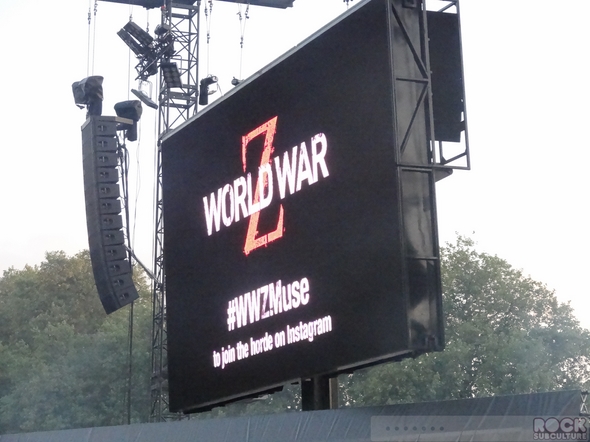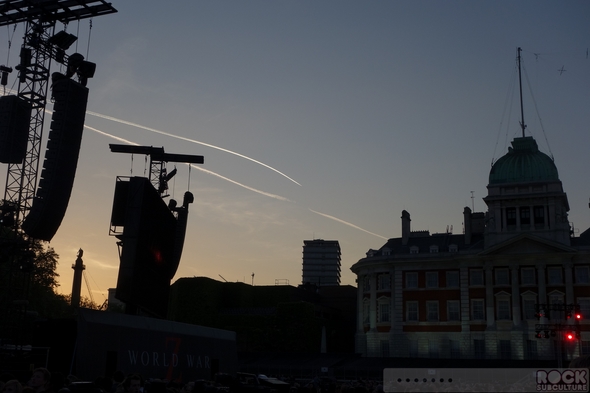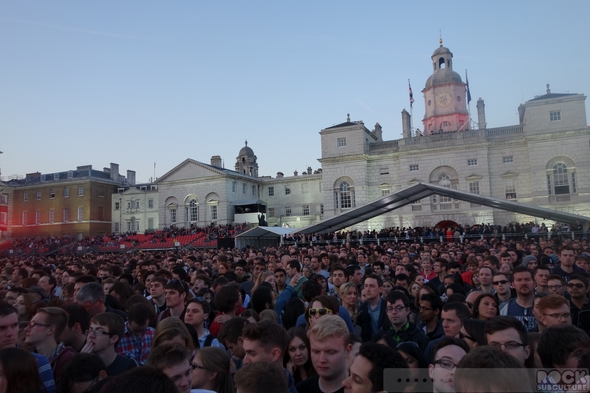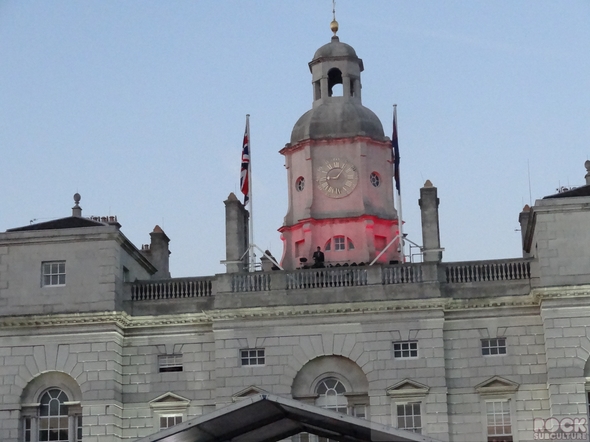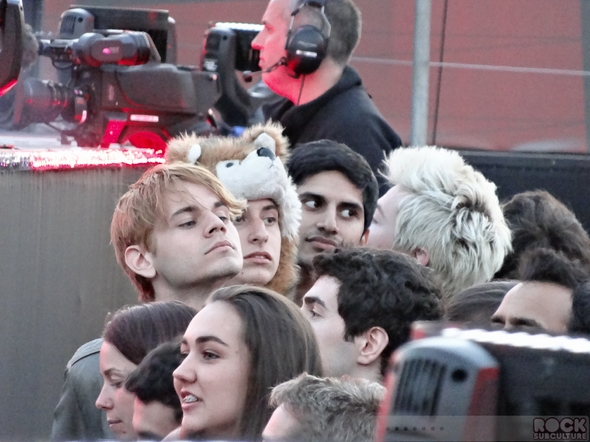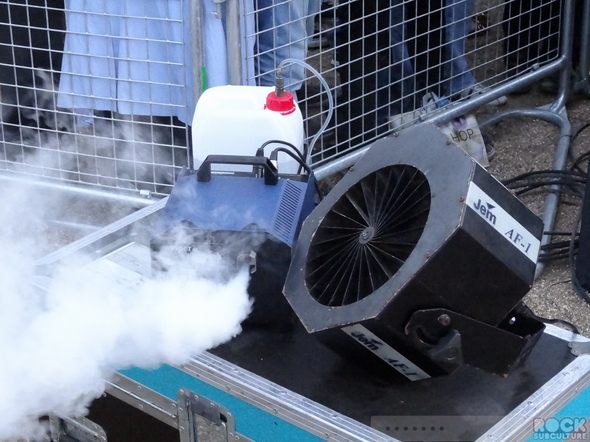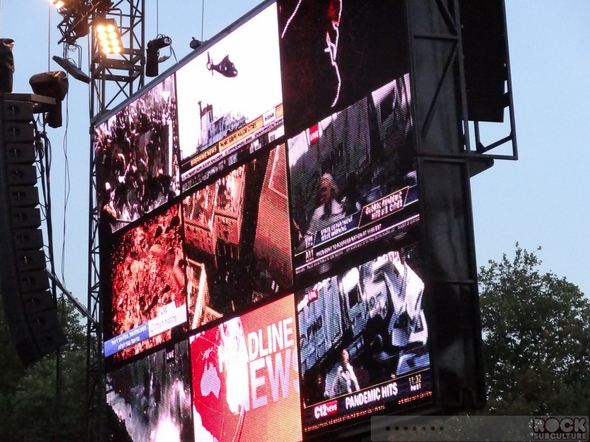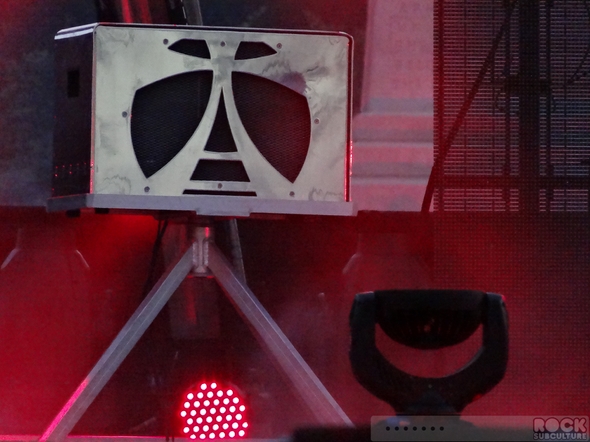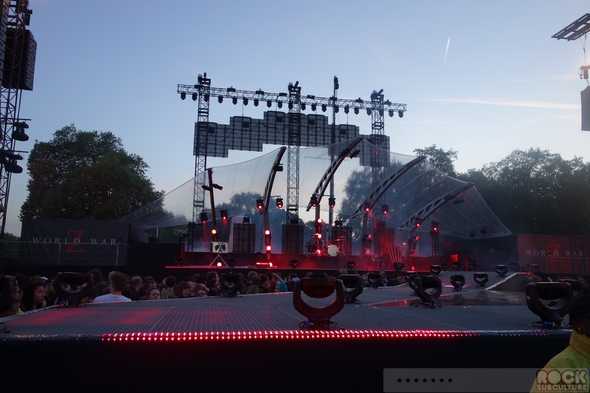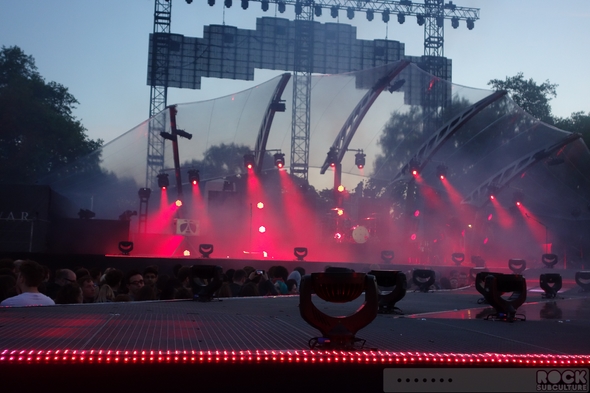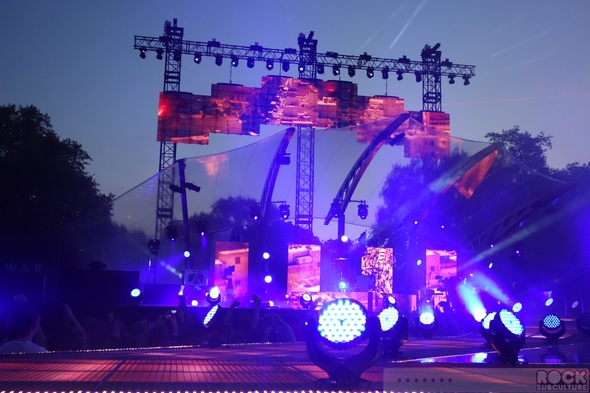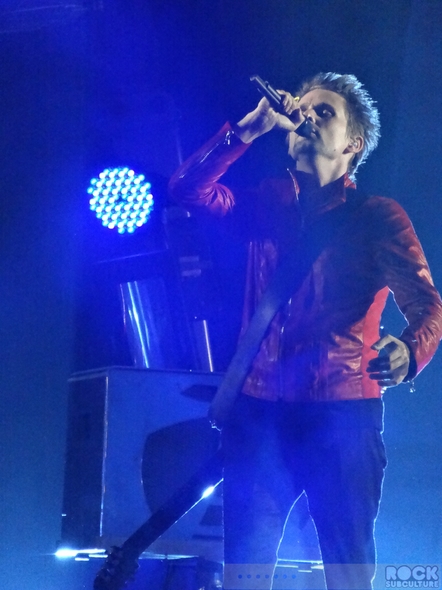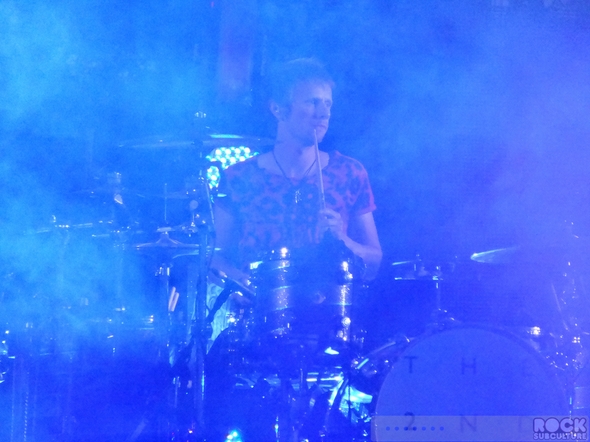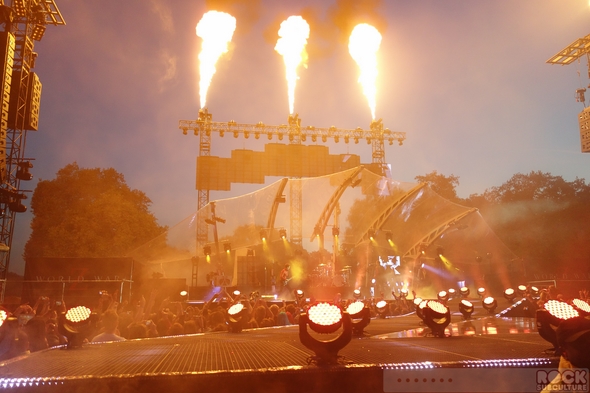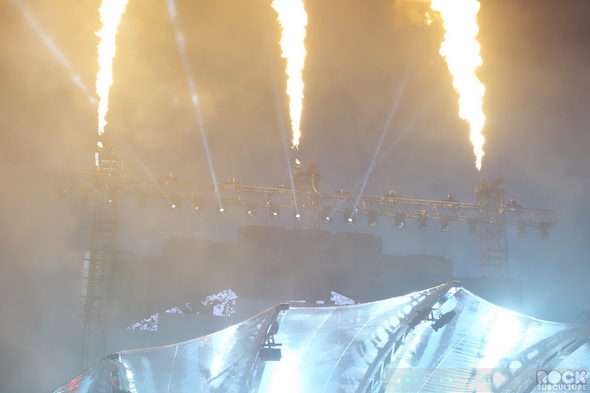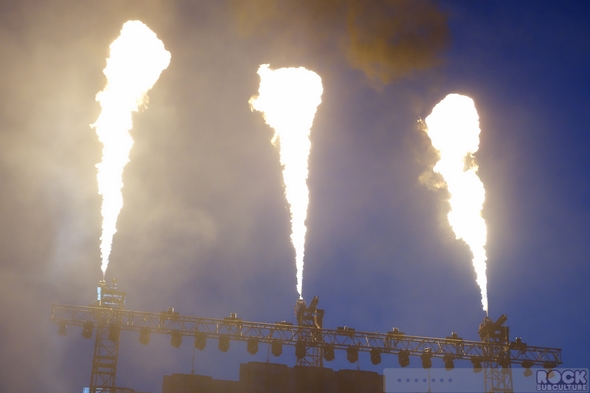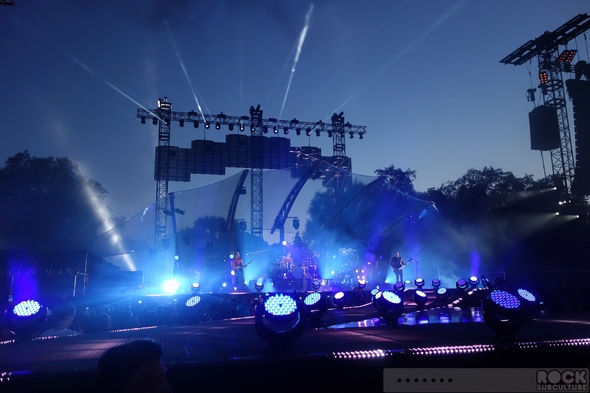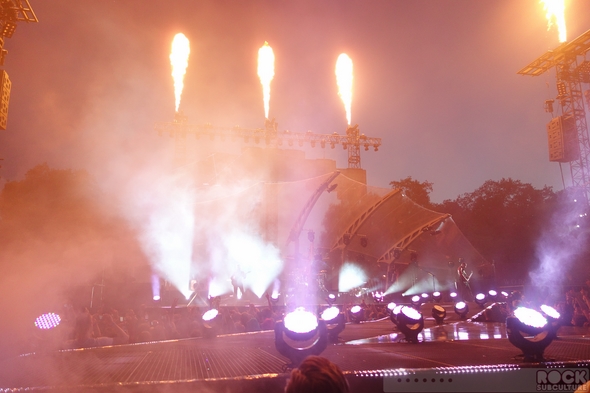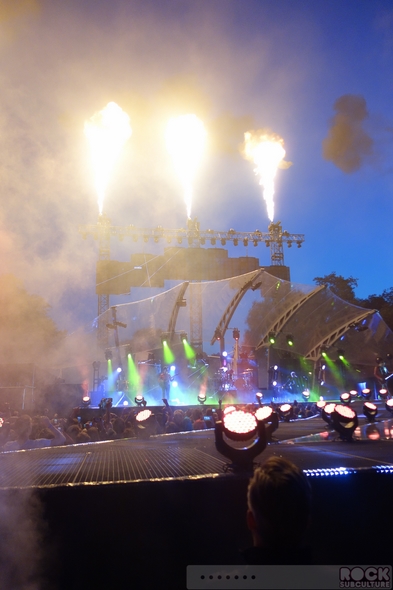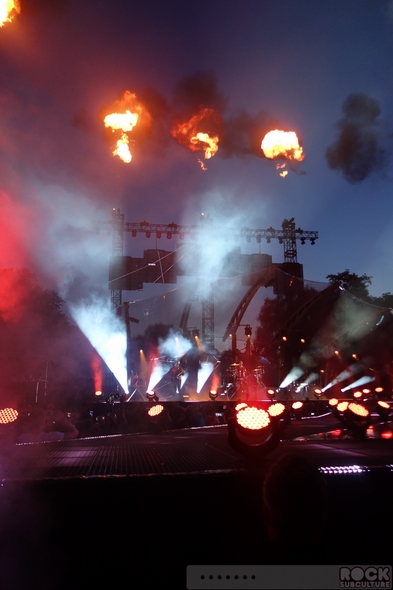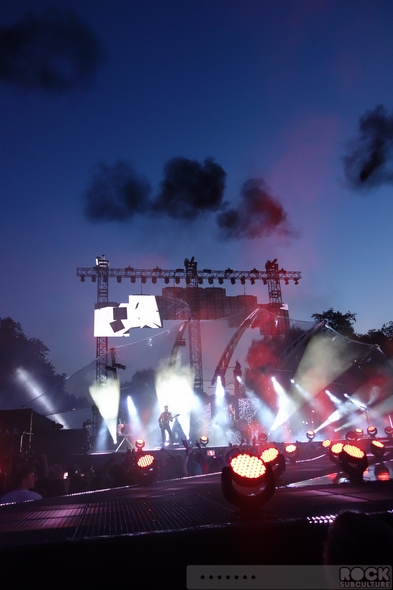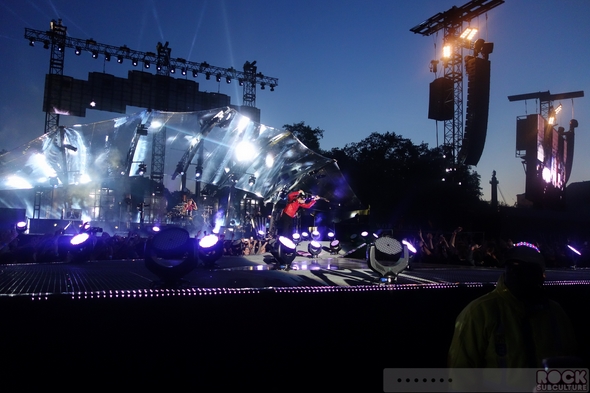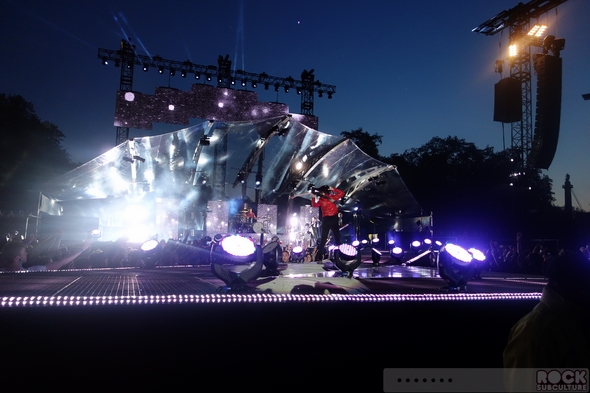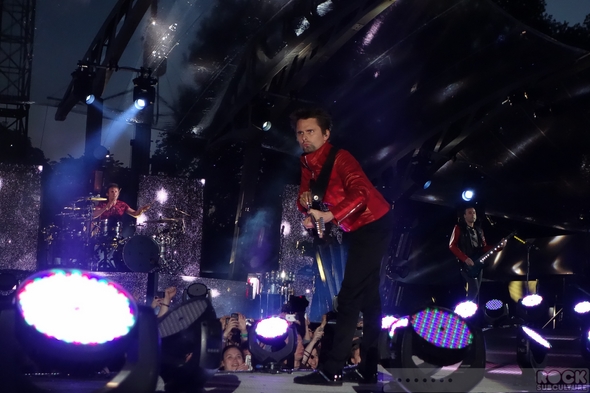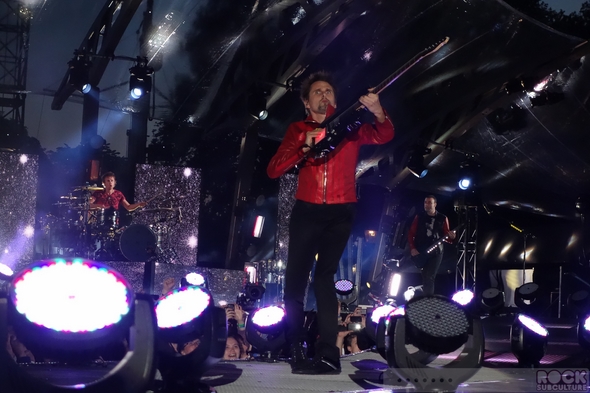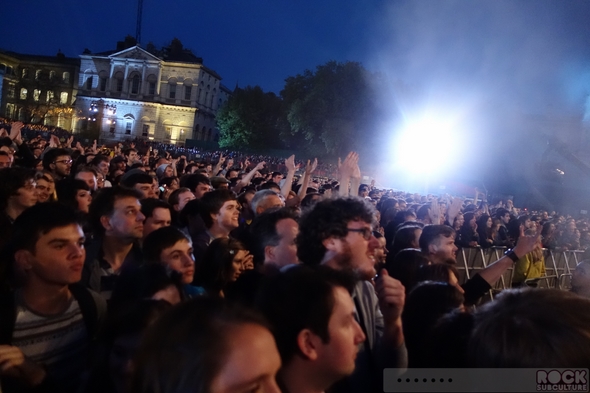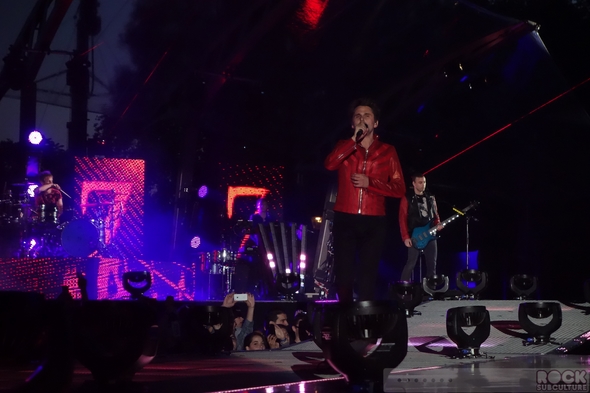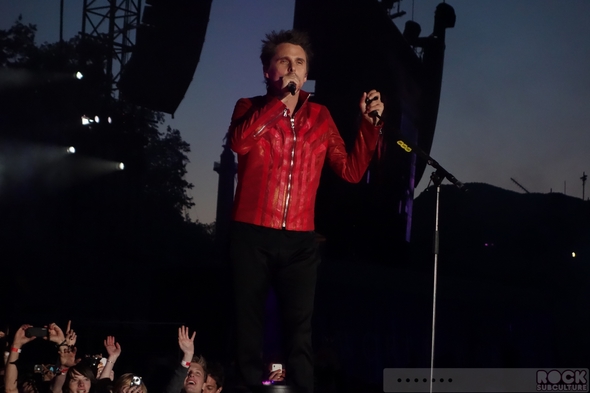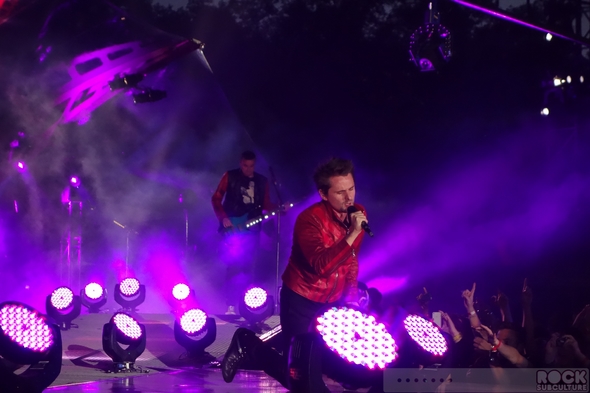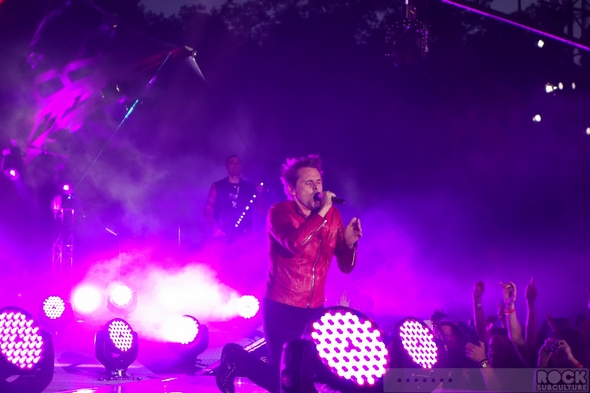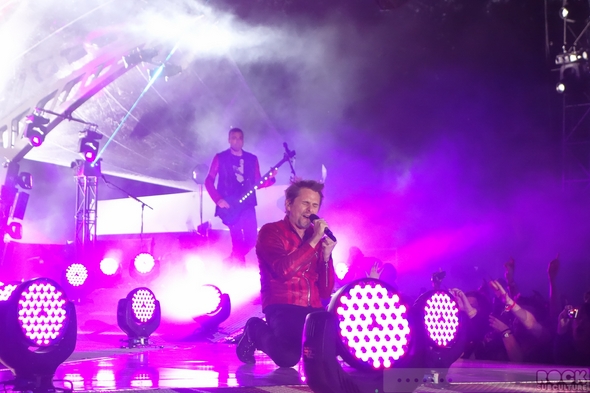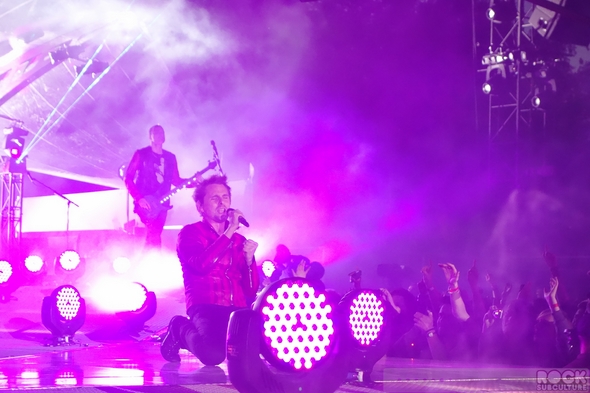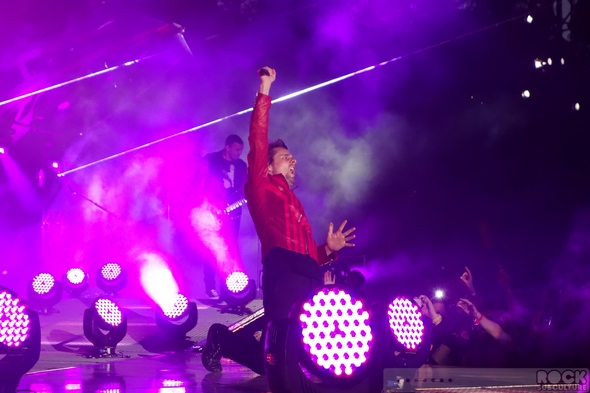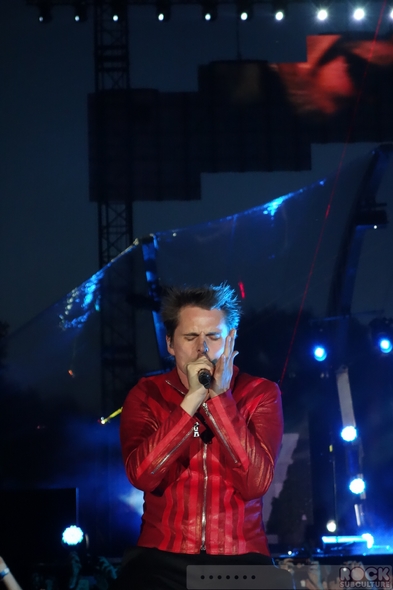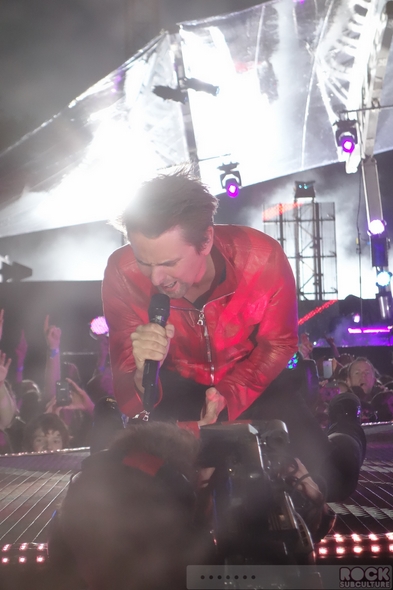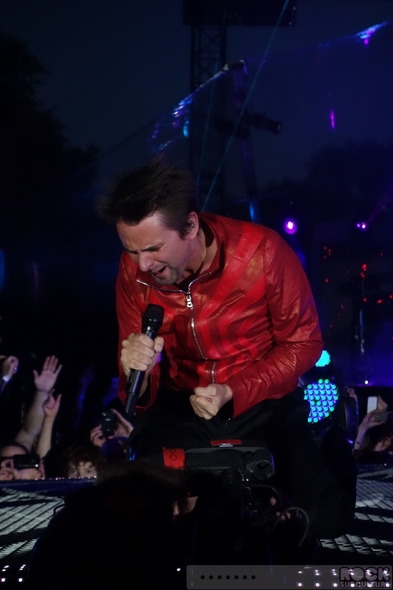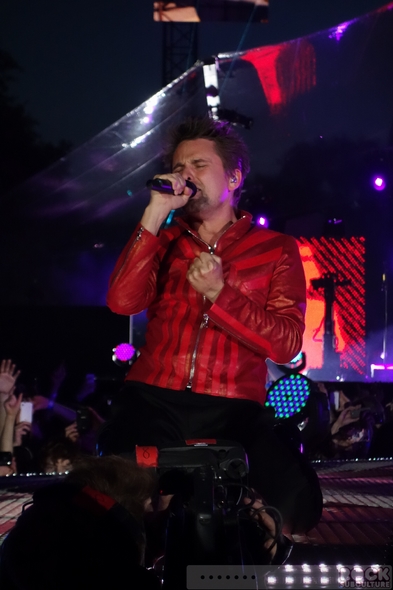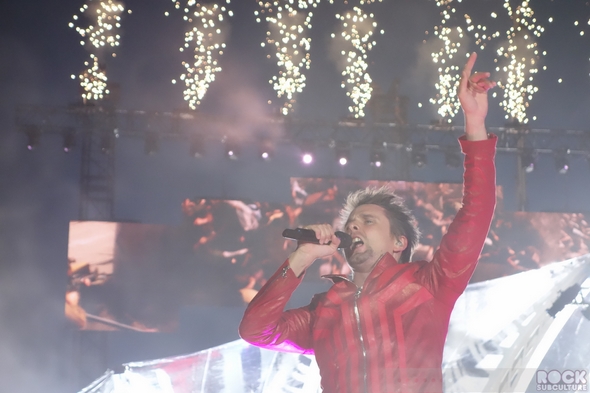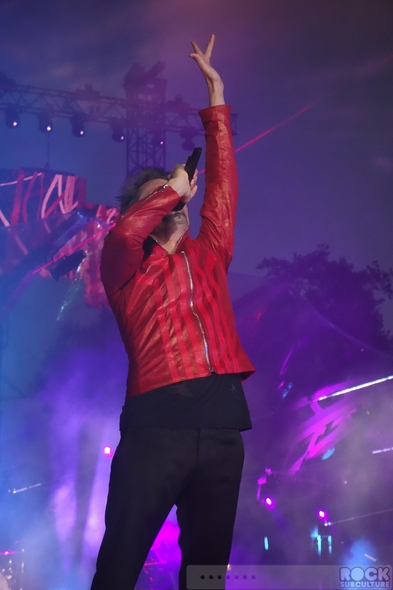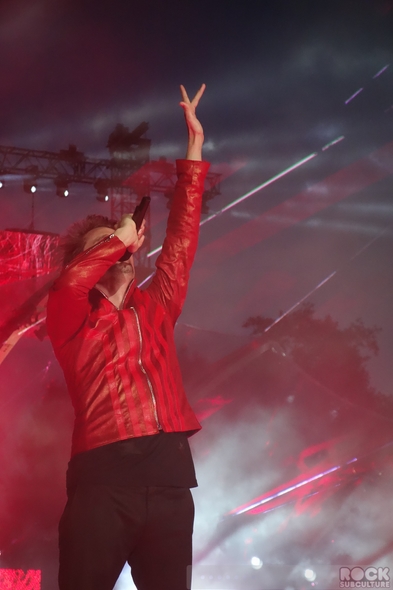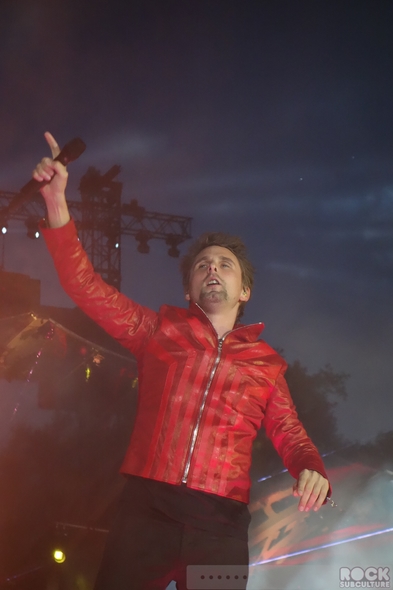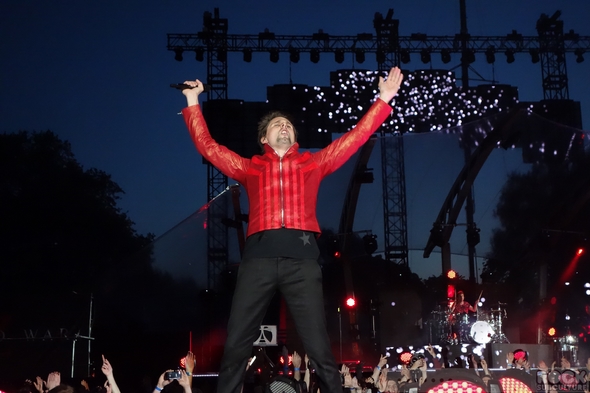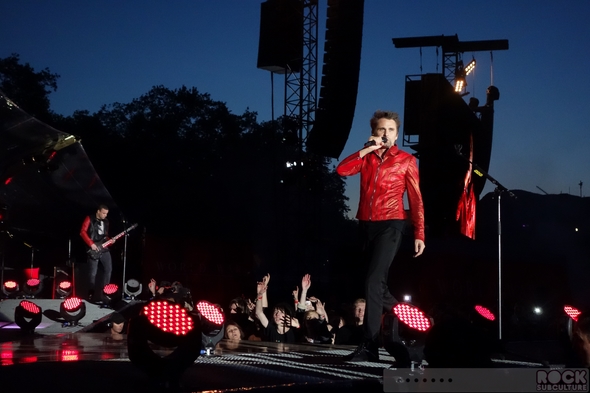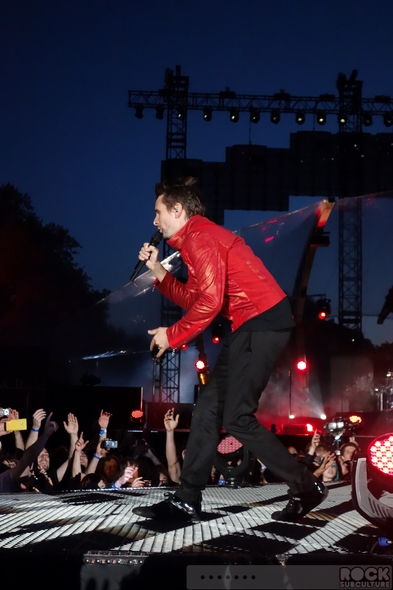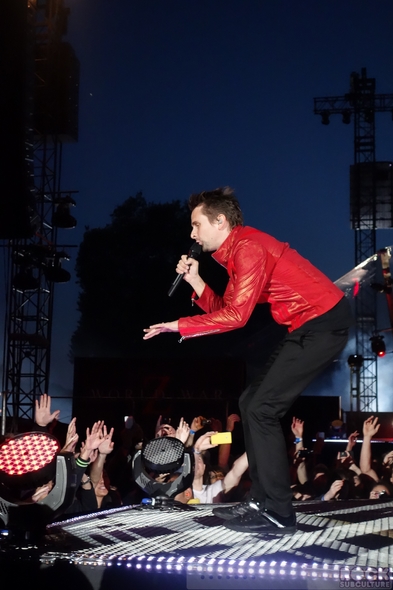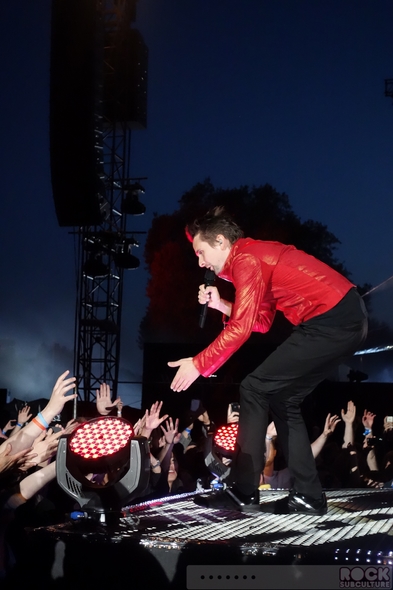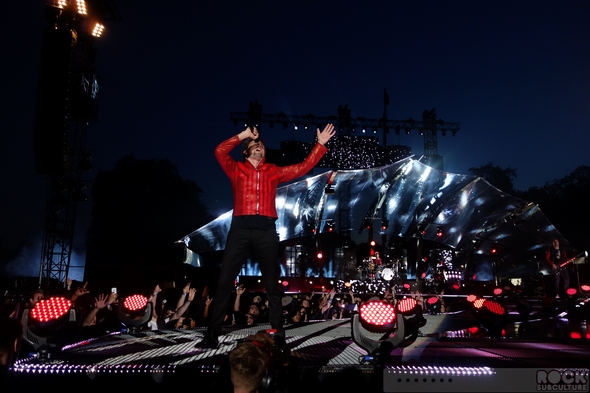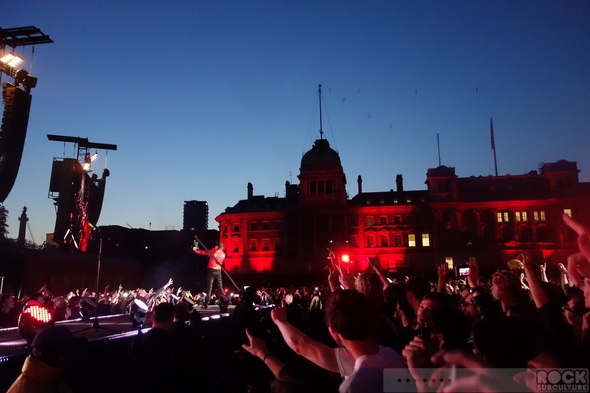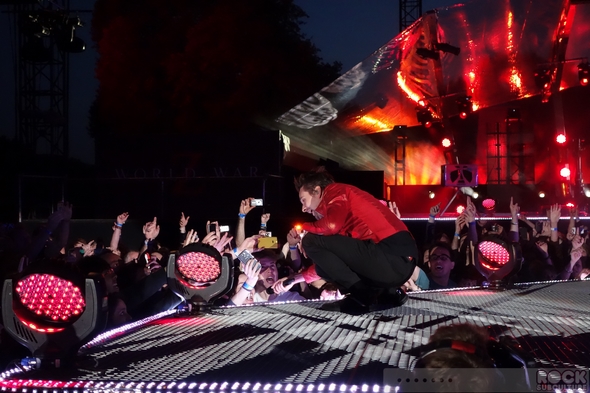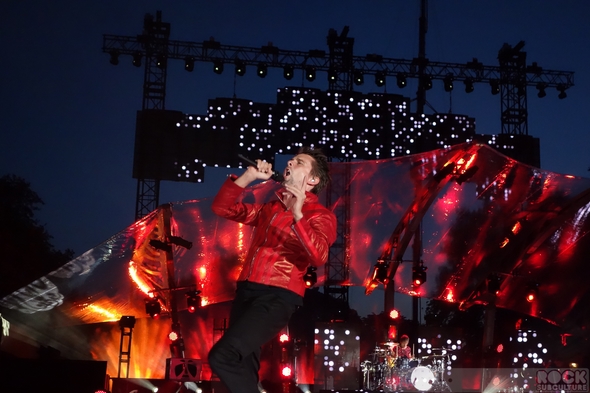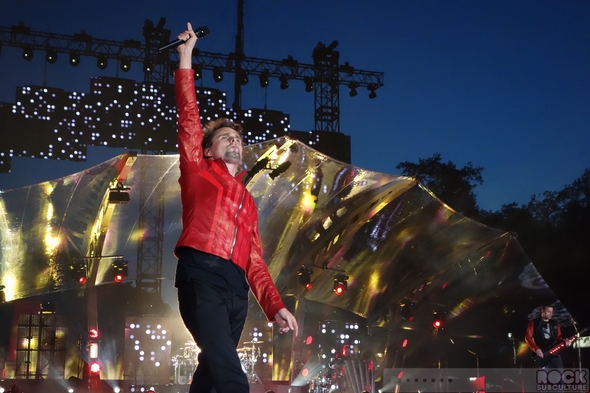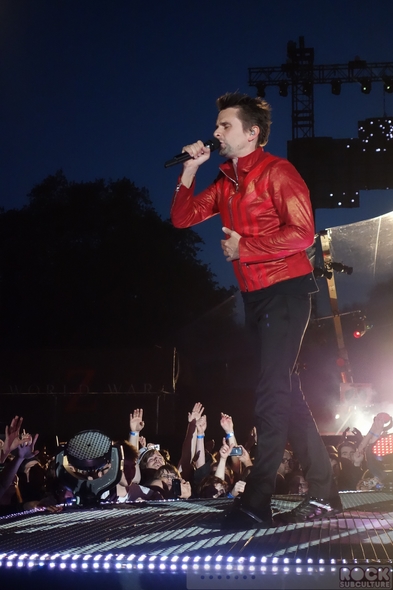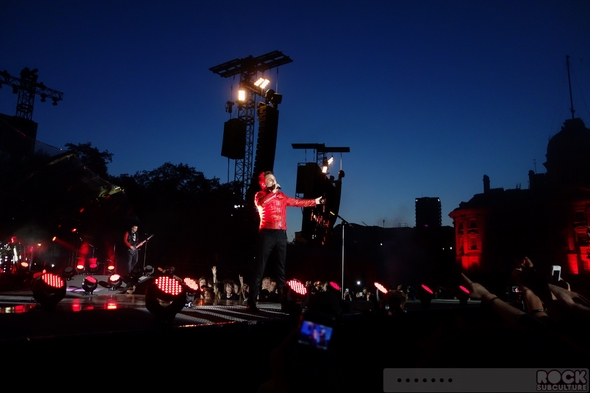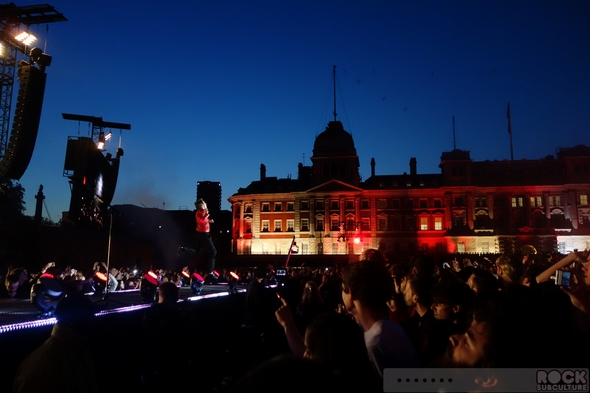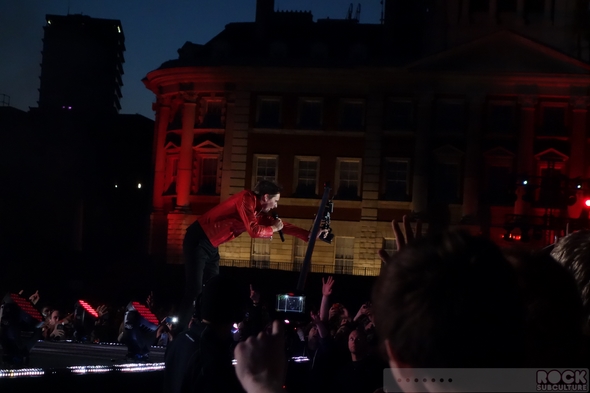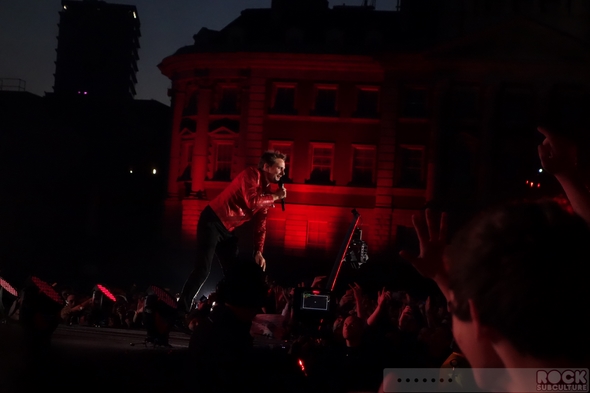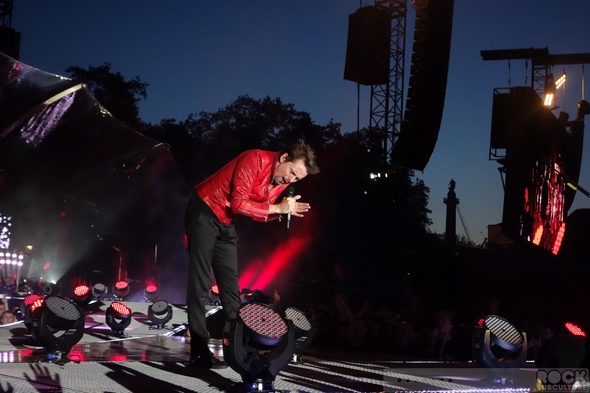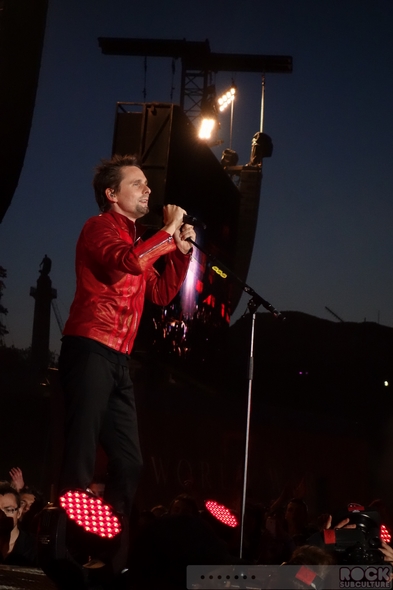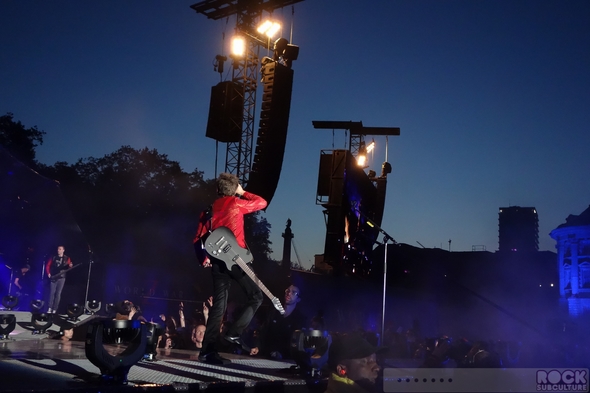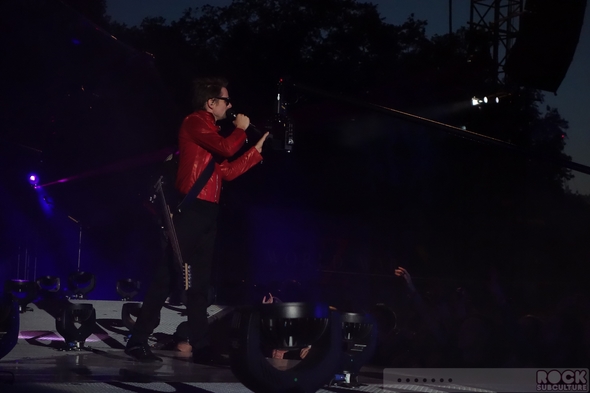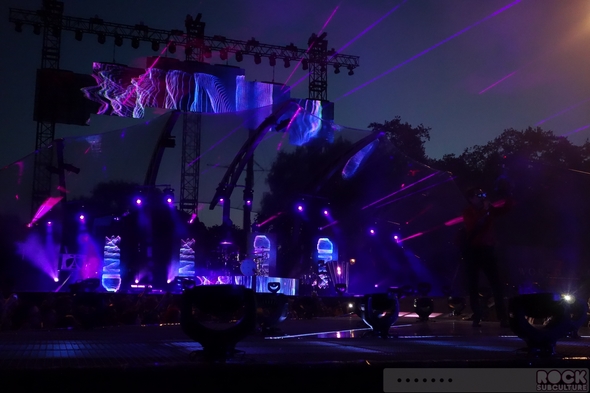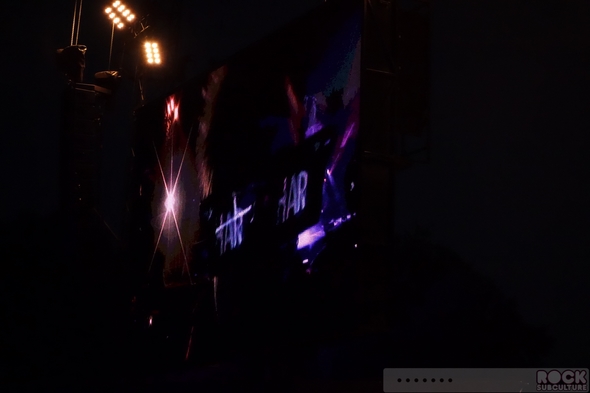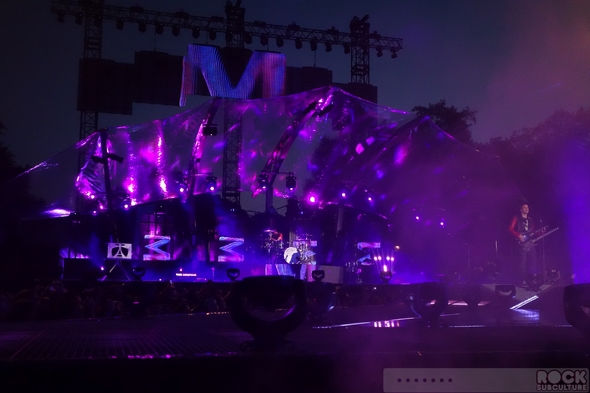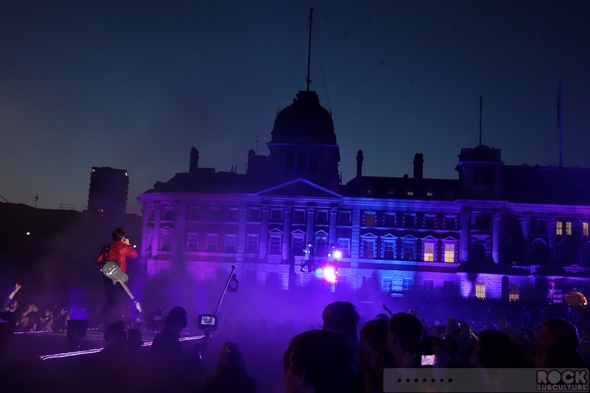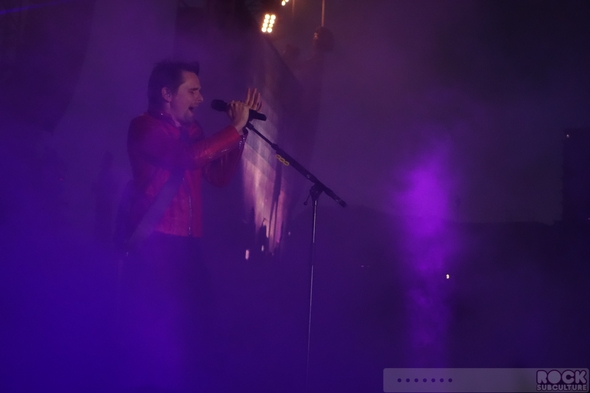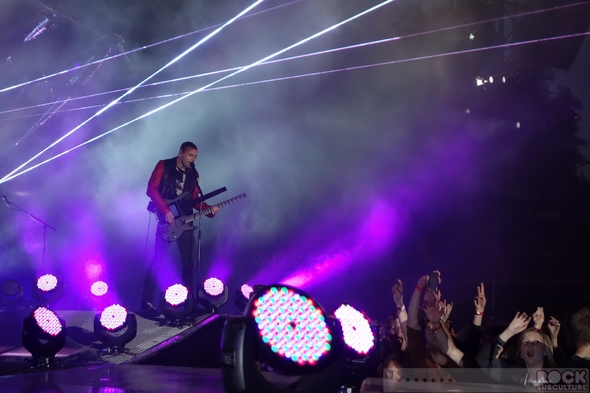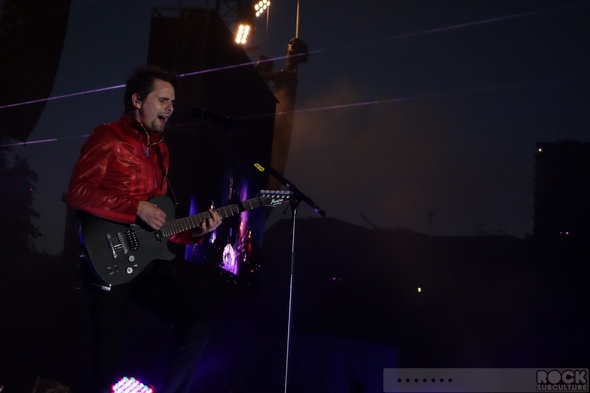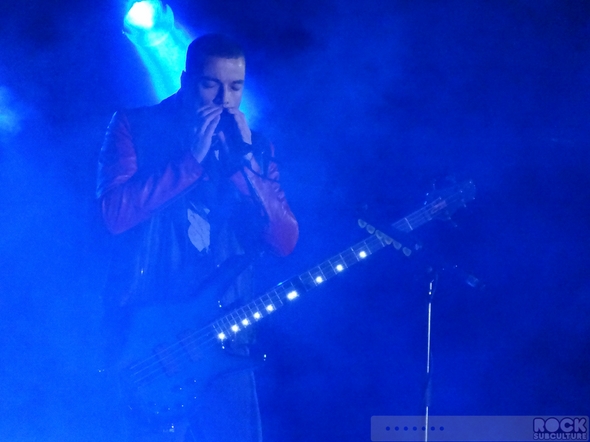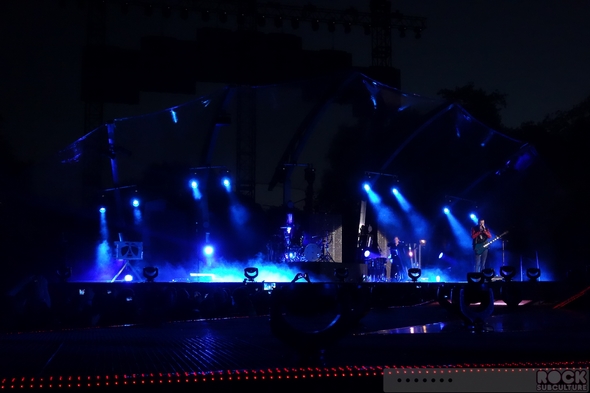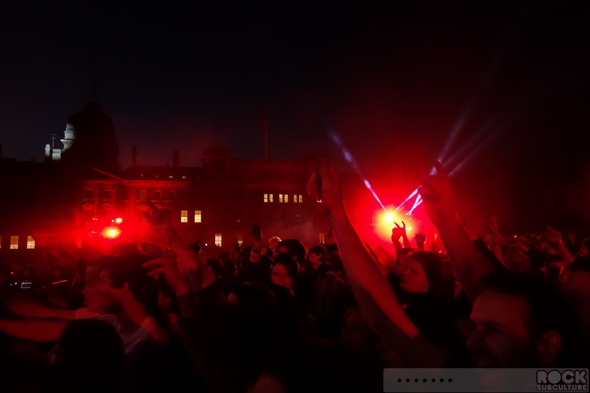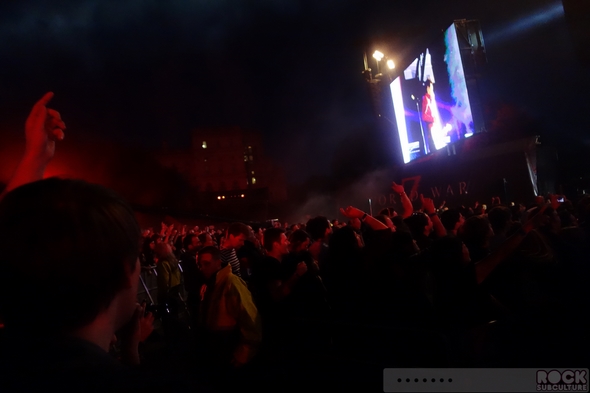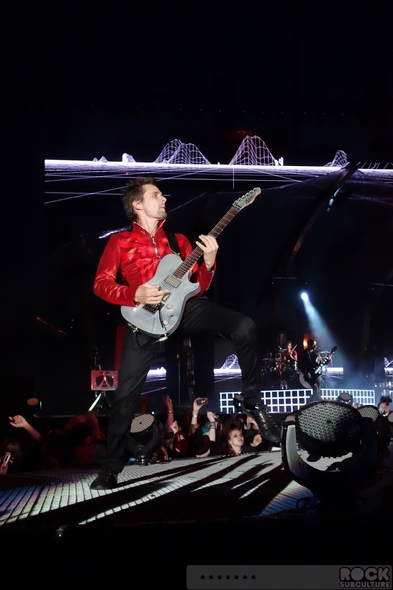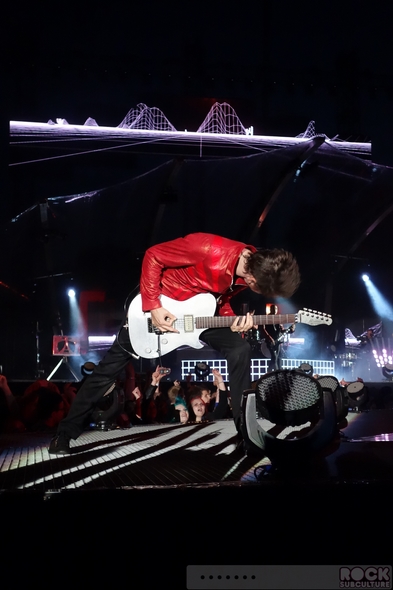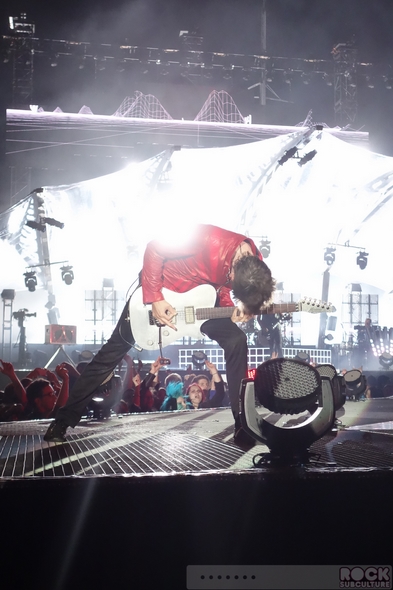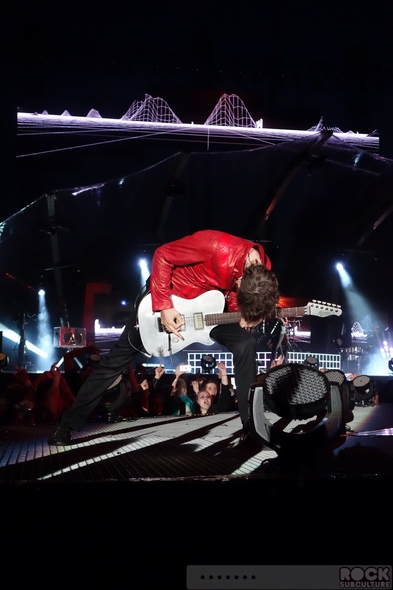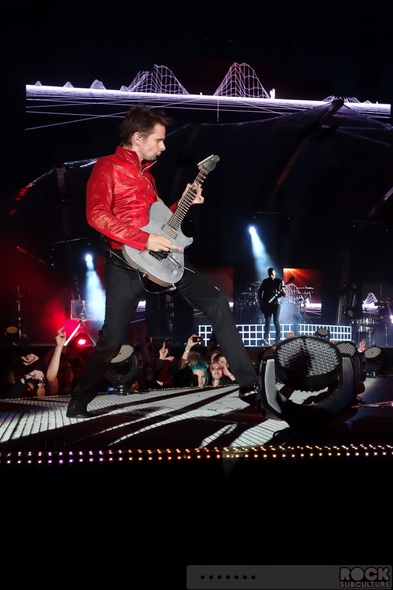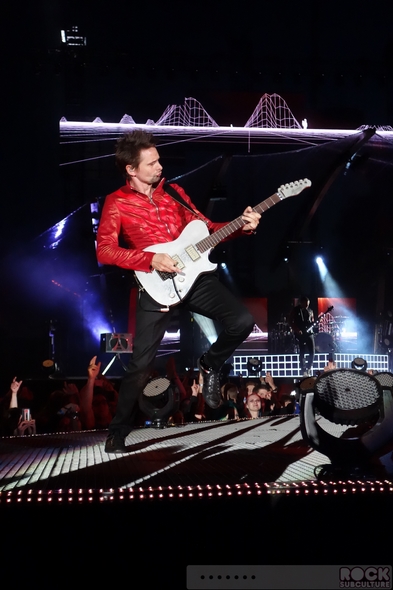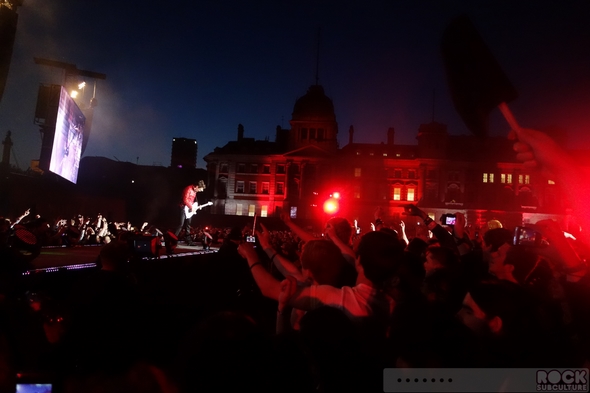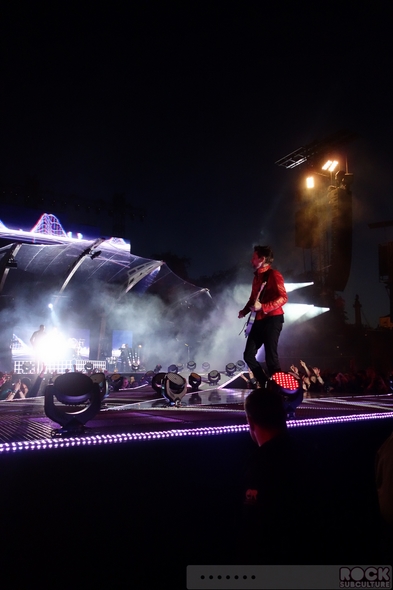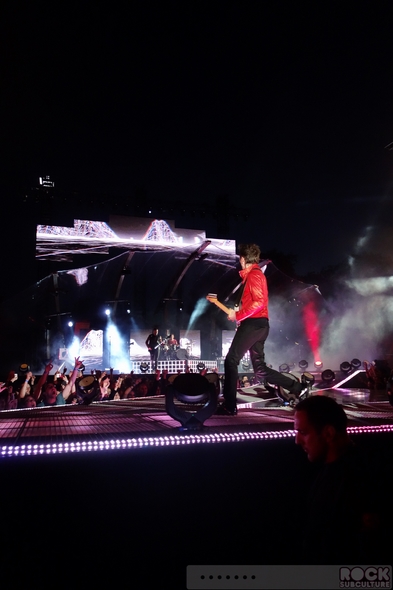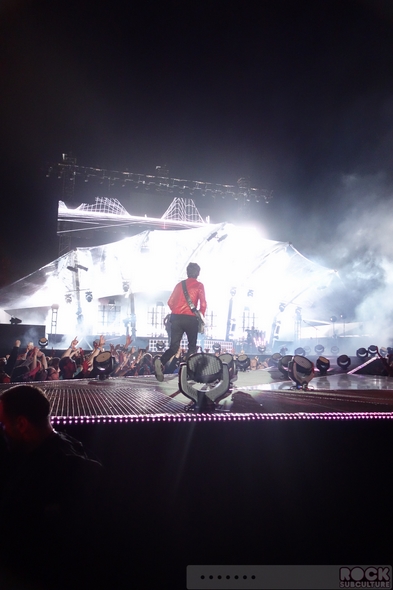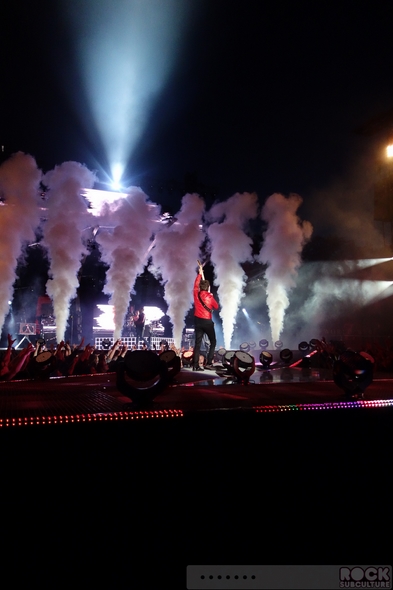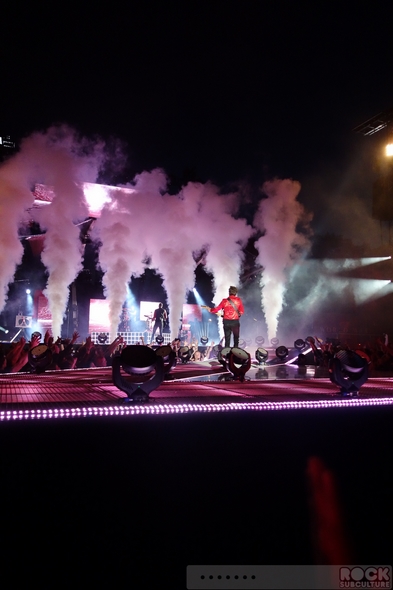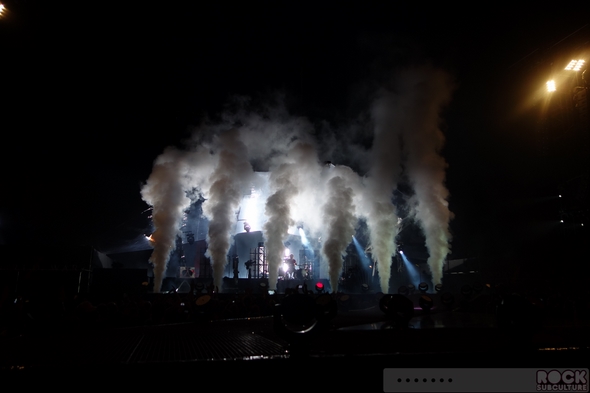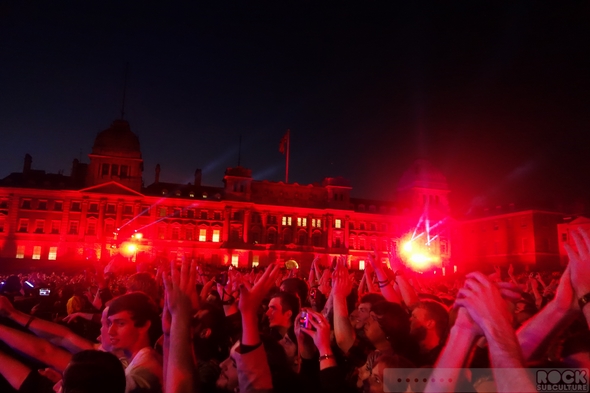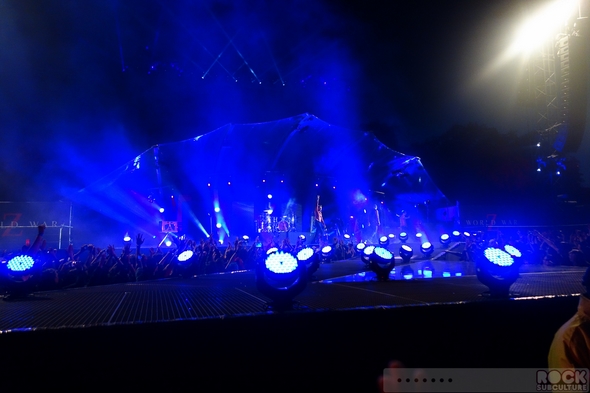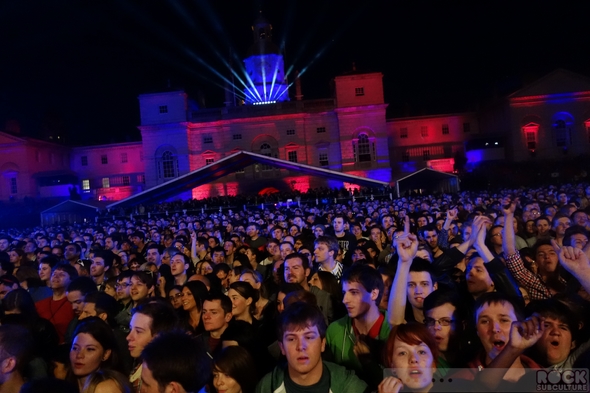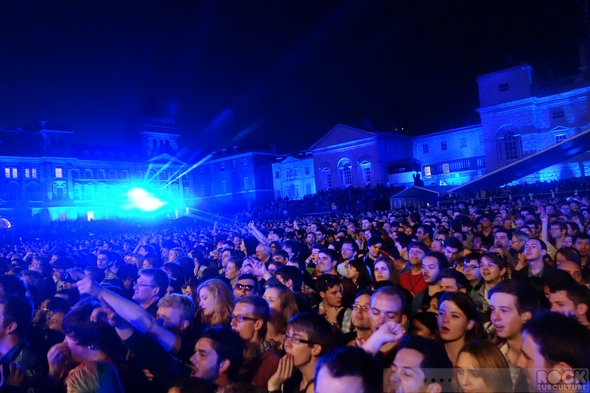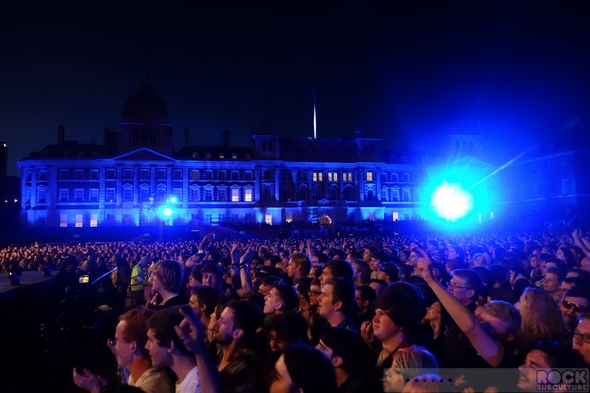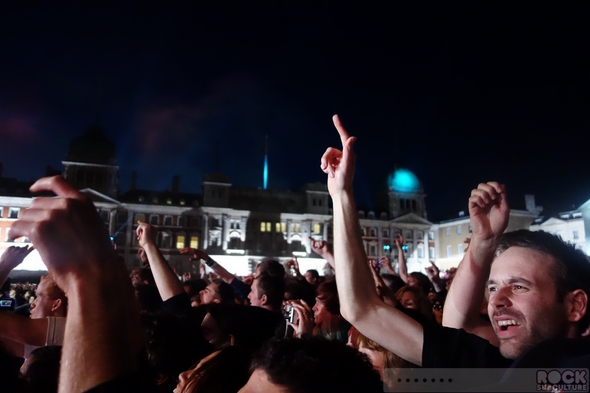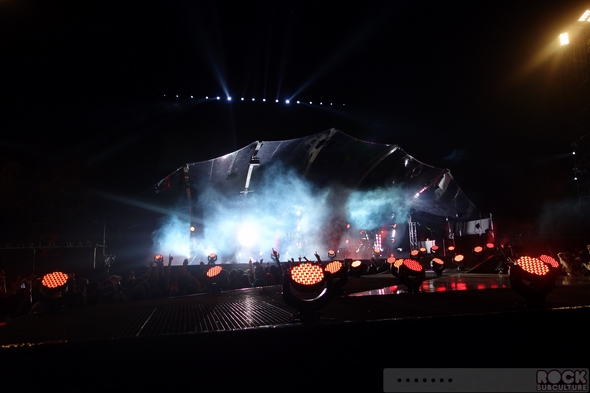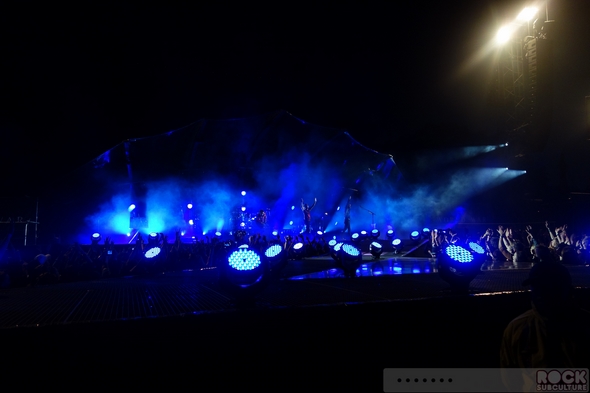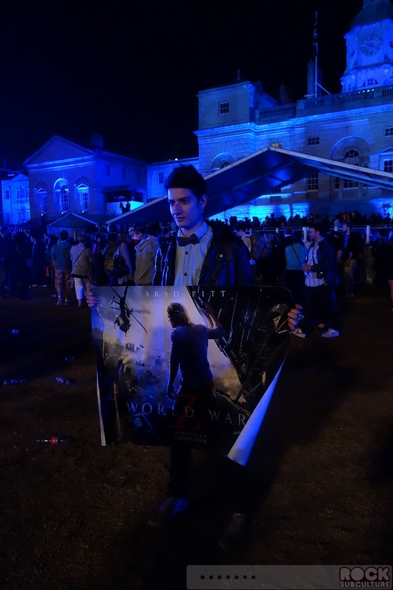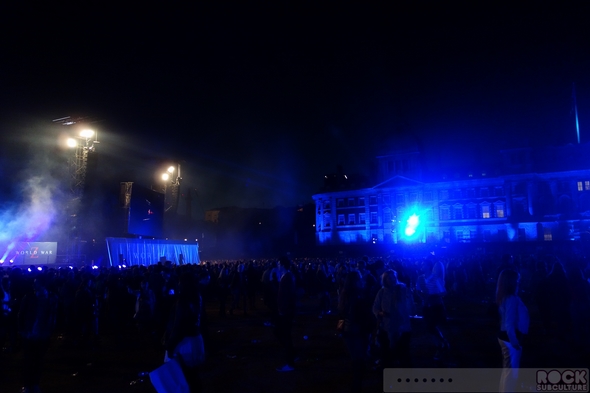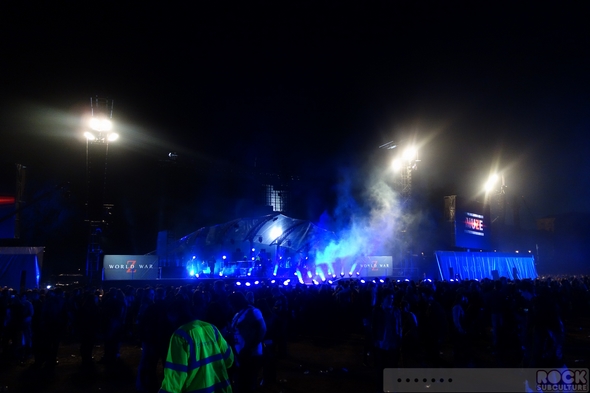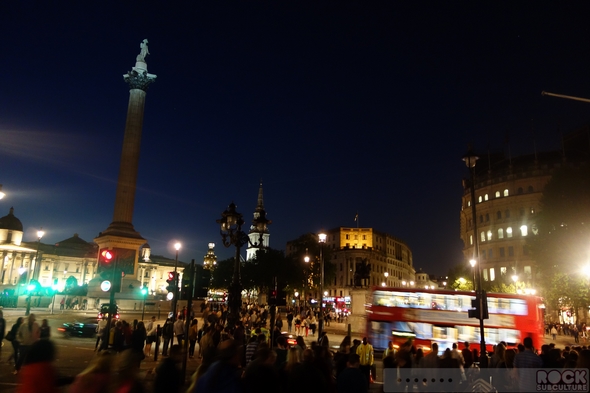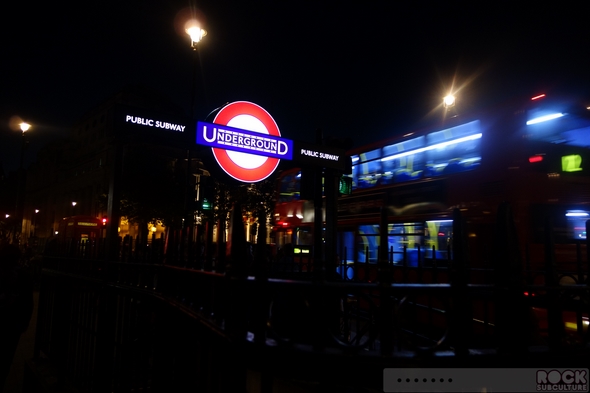 Jason DeBord