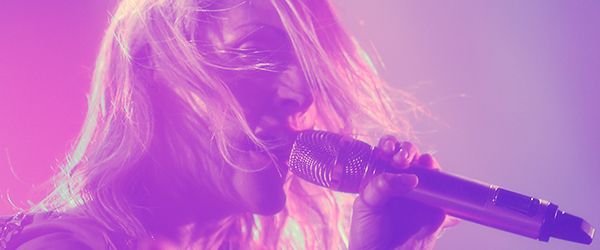 "Do you guys remember – some of you will remember – Metric shows before cell phone cameras? It's really funny you know; that shit changed my life." Metric's Emily Haines, taking a moment mid-show at the Fox Theater in Oakland last night to share some candid thoughts about how advances in technology have affected her and what she shares with audiences during concerts; a bit of a lament over the way things used to be… a simpler time.  Her philosophical aside was quite interesting (salted with some humor as well); to hear her unique perspective on live concert events today and the ubiquitous technology wherein everything and anything can be recorded with ease (and how bits can carry on, out of context).  Funny enough, it was something I had mentioned in my coverage of the show the night prior at Mondavi Center in Davis, though some friends of mine who have been to Metric shows that I missed said it is something she has brought up in the past as well.  In any event, with that and a nice chat at the end leading into their "Gimme Sympathy" closer, there seemed to be a different kind of dynamic with each audience in the past two nights (both awesome, but different).  Fox Theater offered a GA floor whereas Mondavi was seated (though ended up sort of GA as it got going), but the larger Fox has the distinct separation between stage and audience, with the security pit, so the added discussion maybe bridged that literal gap to create a different sort of connection compared with Mondavi, wherein the band could reach down and literally touch the members of the audience with ease.  In any event, having seen back-to-back shows over two nights, it was fun for me to compare the two.  Both were stellar shows with great performances by Metric, as they tour over a dozen shows and dates between now and June.  While for me on a personal level the Mondavi show was more engaging (since I was front row for the entire show), I took an opportunity with the Fox show to enjoy the set from different perspectives, and it was quite enjoyable to even move to the very back and have a better perspective with which to take in the impressive lighting effects on the stage, which is much different from seeing it all up close.  All in all, another fantastic show by Metric and they have become one of my favorite bands to turn out to see live.
Who: Metric
Supporting: Mona
Venue: Fox Theater
Presented By: Another Planet Entertainment
Where: Oakland, California
When: April 18, 2013
Seating: General Admission (photo pass first three songs, then roaming venue floor and balcony)
Because I wrote a very lengthy review of the aforementioned show the night before at Mondavi Center in Davis – including a lot of general thoughts not specific to the concert that night – rather than republishing here, I would encourage readers to check out that article before continuing on with this much shorter one if you have any interest in my thoughts about the band, my experiences at their shows in Las Vegas and at Not So Silent Night last year, as well as a more in-depth review of their album, Synthetica, which I ranked highly in my 2012 Year in Review article.  Consider this to be more of a "Part 2" of a two-part review.
You can click on the image below to jump to the review of the other show: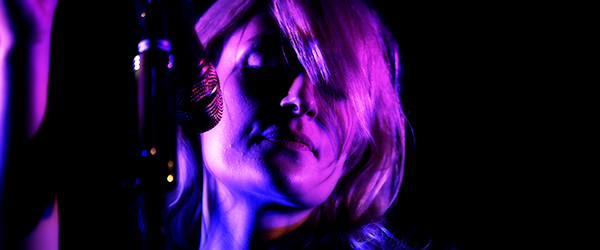 As with the Mondavi show, the opening act for Metric at Mondavi Center and at last night's show at the Fox Theater in Oakland was Mona, who also played Coachella with Metric.
Mona
Members
Nick Brown (vocals, rhythm guitar, piano)
Vince Gard (drums)
Zach Lindsey (bass, backing vocals)
Jordan Young (lead guitar, backing vocals)
As noted in my review for the Mondavi show, Mona comes from Nashville (originally from Dayton, Ohio and Bowling Green, Kentucky). Their debut eponymous studio album was released in the U.S. about a year ago, though they've released a number of singles over the past four years, all but one accompanied with music videos.
My first take on the band as they took the stage and kicked into their set is that they are the real deal – a throwback to genuine rock and roll, sans pretense and they attention-seeking trappings that are typical of newer bands today. They just seem to want to play authentic rock and roll, and tap into soul and emotion to put on a great performance.
There is a new interview with the band in which they talk about their new single, "Goons (Baby I Need It)", and listening to them totally reinforces my visceral take away from their live performance at the show last night.
Since the floor at Fox was GA, they did not have the same challenge faces at Mondavi in getting people out of their seats in the orchestra section, but they delivered in getting the audience excited for the Metric set that followed.
Below are some photos of Mona performing on stage (click any image for higher resolution):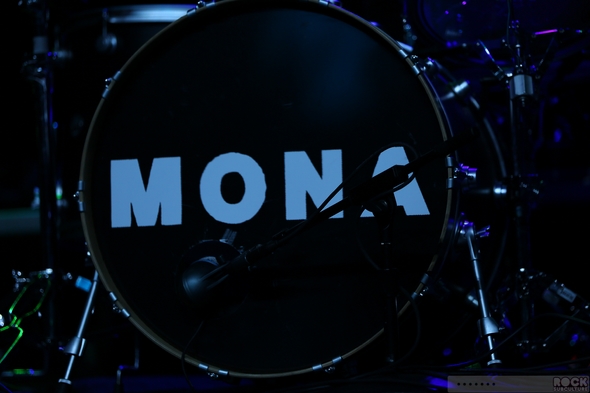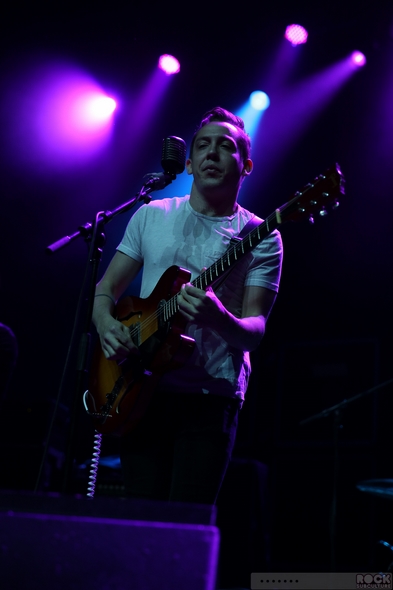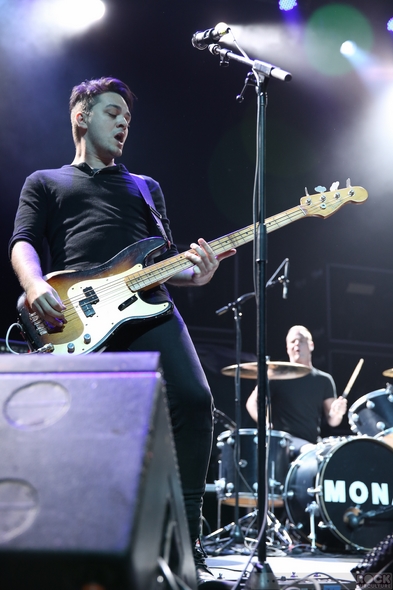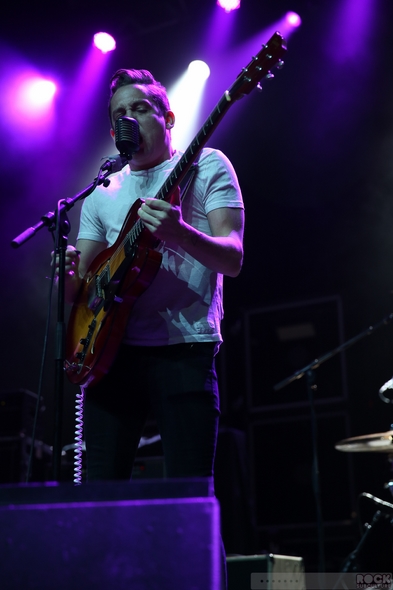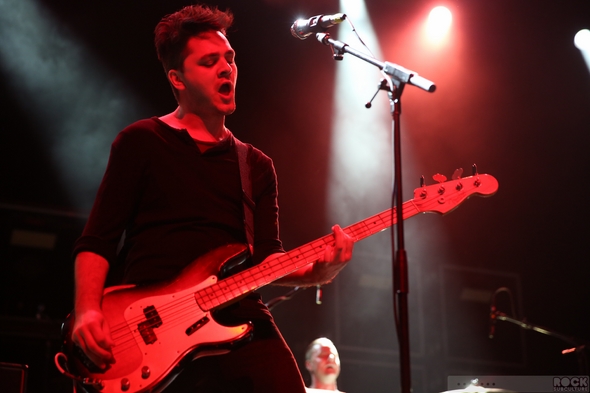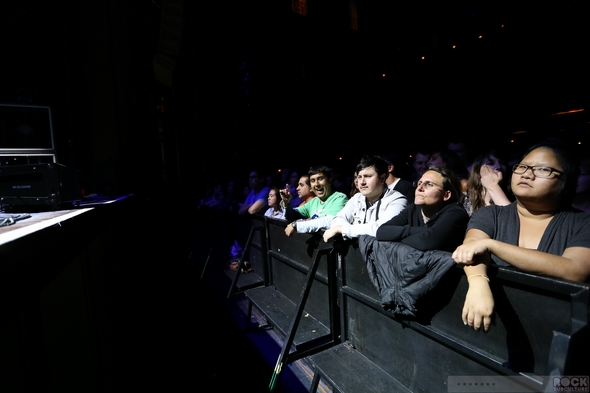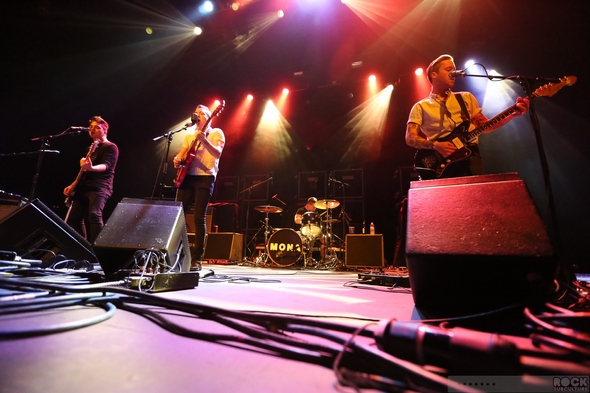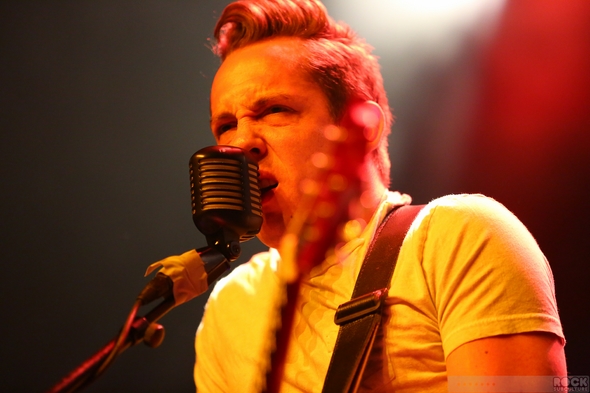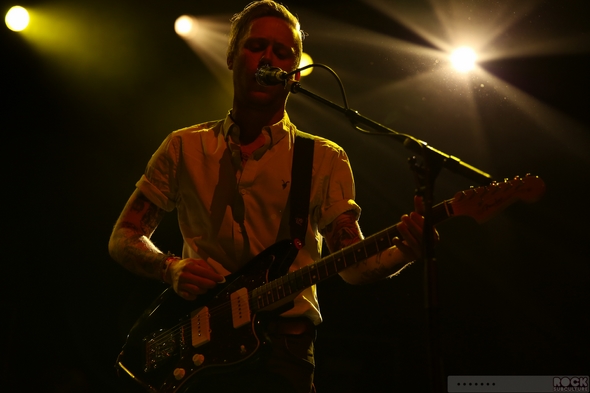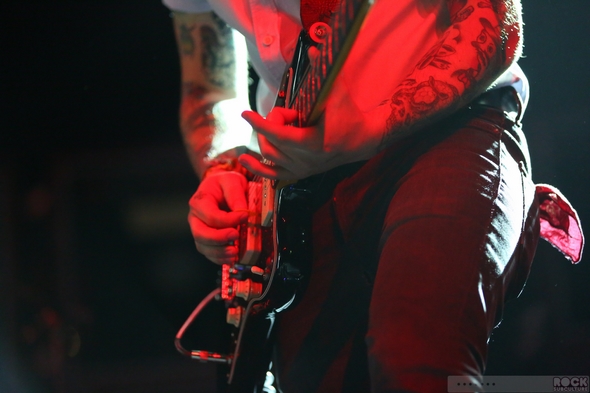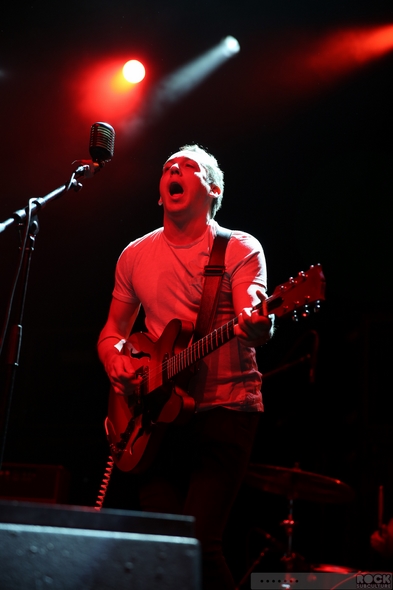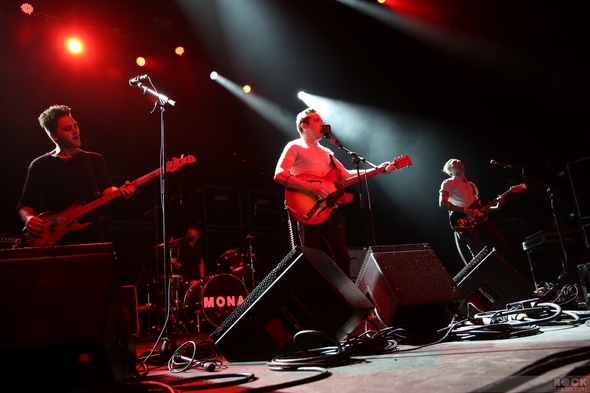 Metric
Members
Emily Haines (vocals, synthesizer, guitar, tambourine)
James Shaw (guitar, synthesizer, backing vocals)
Joshua Winstead (bass, synthesizer, backing vocals)
Joules Scott-Key (drums)
I have written extensively about Metric in prior articles, which can be found below:
As noted in the opening, the concert review for the Mondavi Center show now serves as kind of a clearing house of my thoughts on the band and their work, so this article will be very short by comparison.
The set list for the show was essentially the same for both nights, as noted below (I was far away from the stage at the end, so no photo of any lists from the stage this time)…
Setlist:
Artificial Nocturne
Youth Without Youth
Speed the Collapse
Dreams So Real
Empty
Help I'm Alive
Synthetica
Clone
Breathing Underwater
Sick Muse
Dead Disco
Encore:
Black Sheep
Monster Hospital
Gold Guns Girls
Gimme Sympathy (acoustic)
I was hoping that my luck might change and maybe "Lost Kitten" or "The Void" might get played, but no dice this time around.
As I touched on earlier in this article, this was my first Metric show catching some of it from a distance (after shooting the first three songs from the photo pit).  The Fox Theater is tiered, with GA on the floor and a raised section up behind it, and then traditional theater seating up in the balconies.  I wandered around for different sections of the set, and garnered an even bigger appreciation for the stage lighting and effects seeing it from further back.  Up close, it is more about changes and flashing, whereas from further back and especially far up, taking it all in, it is even that much more impressive and sequences nicely with the music.
At the end of the encore, prior to their acoustic version of "Gimme Sympathy", Emily gave a shout out to a fan in attendance who was seeing them for the 16th time, which was really cool.
Having had the pleasure of a full two days of Metric (and with driving to and from the venues, processing my photos and writing about the shows, I've had very little sleep!), it has been an awesome little trip into their musical world, and a visit I won't soon forget.
Below are some photos of Metric performing on stage (click on any image for higher resolution copy of each photo):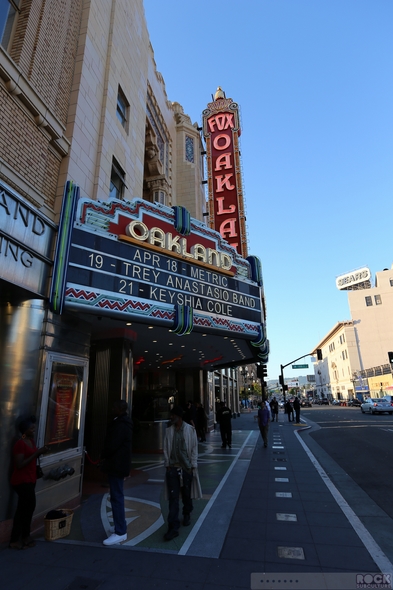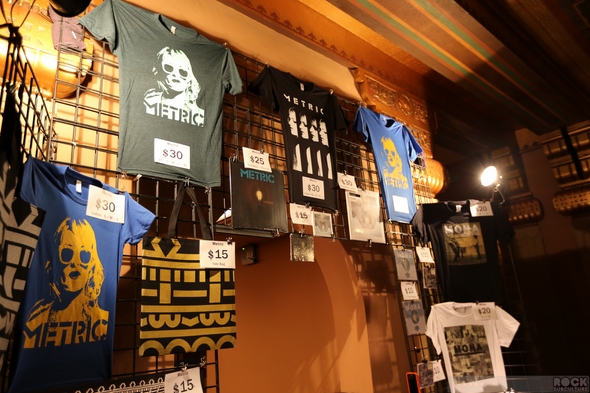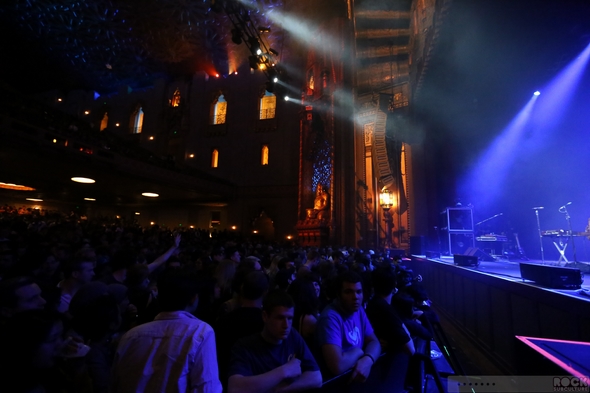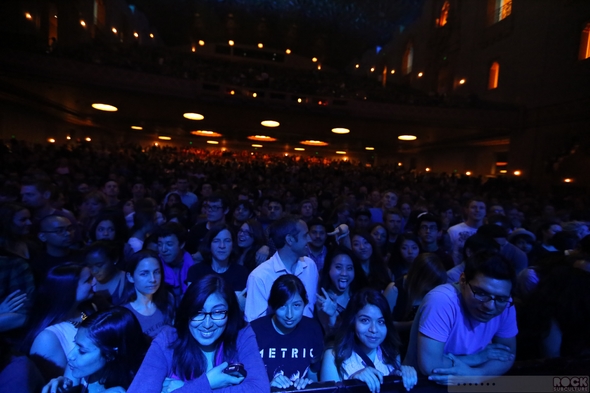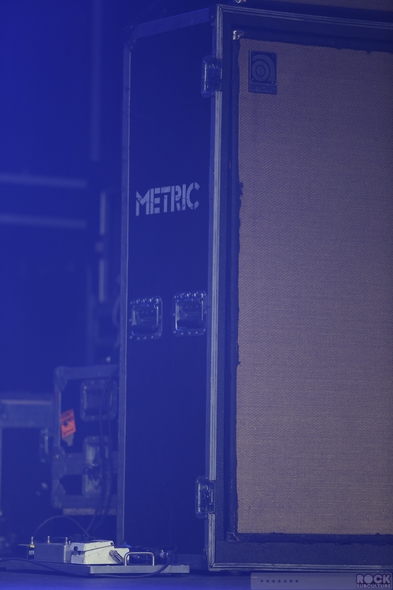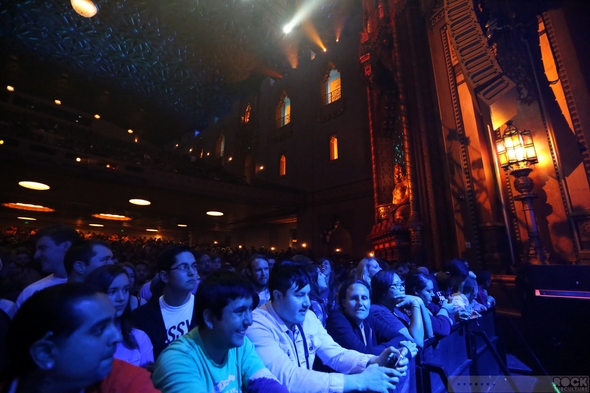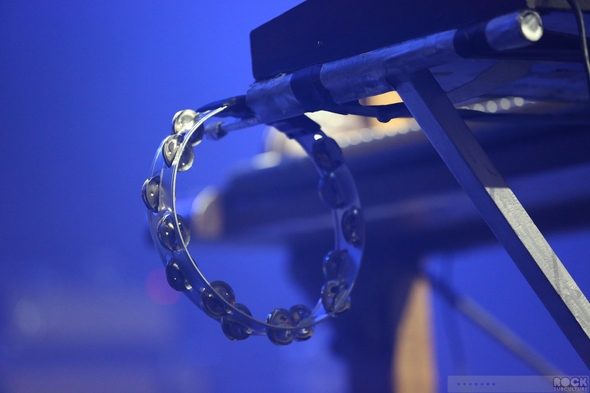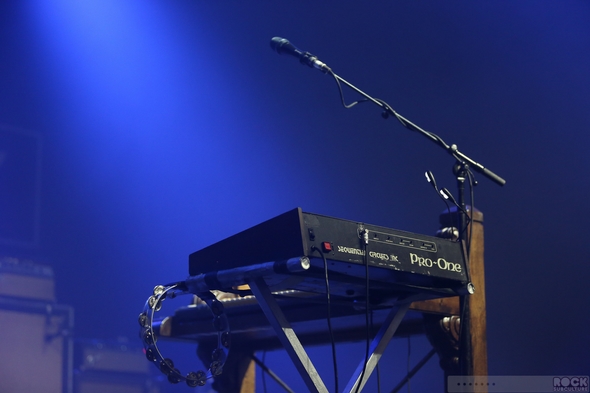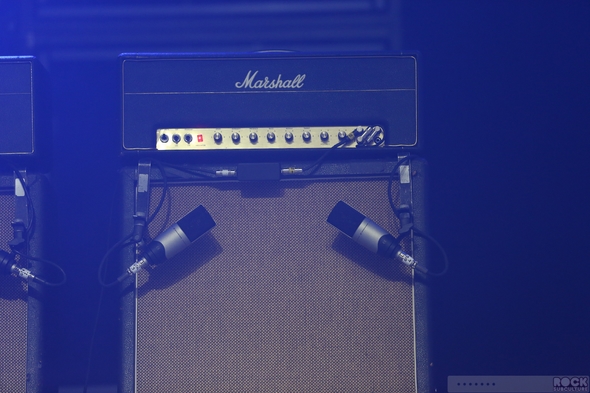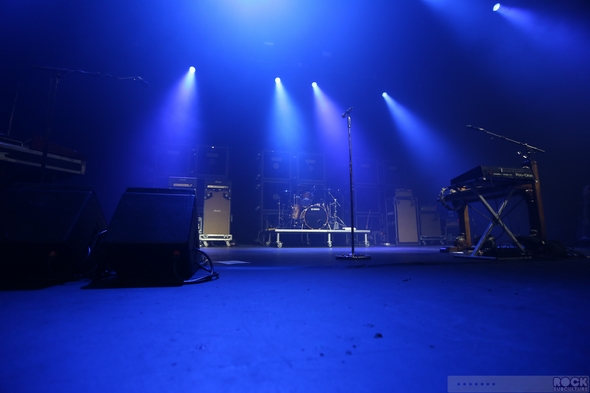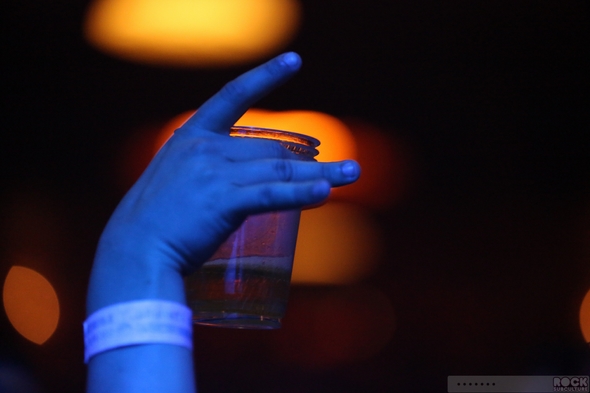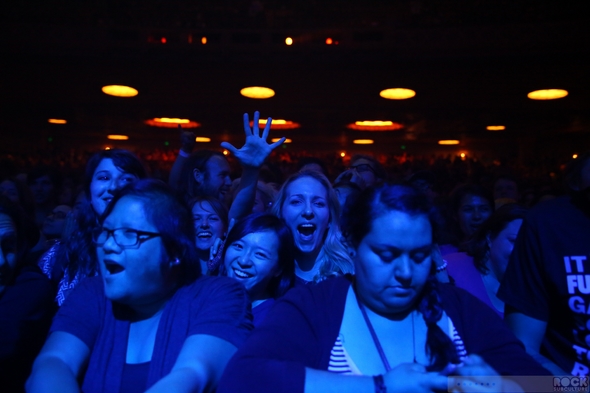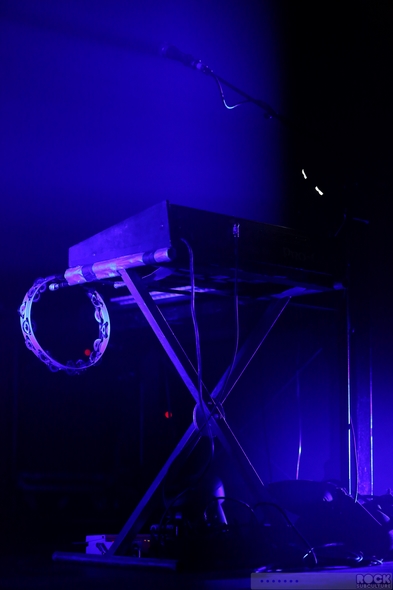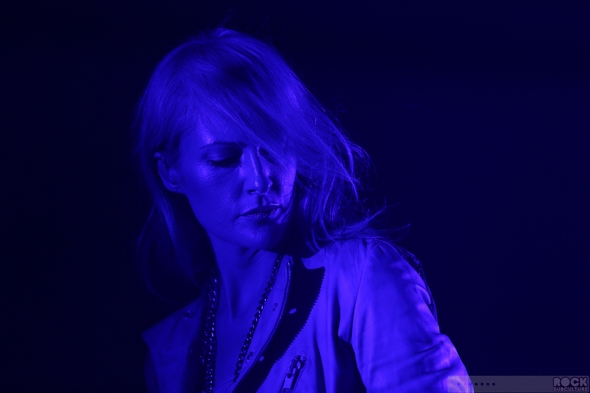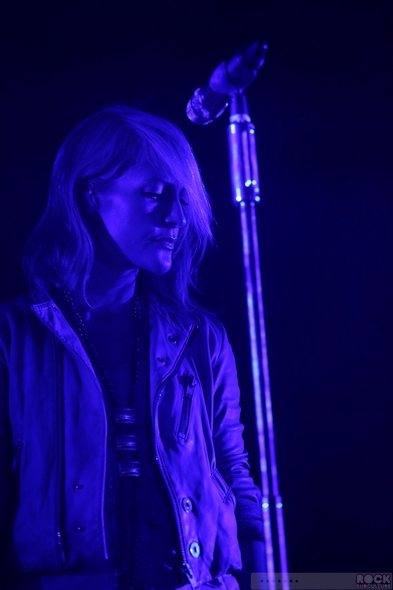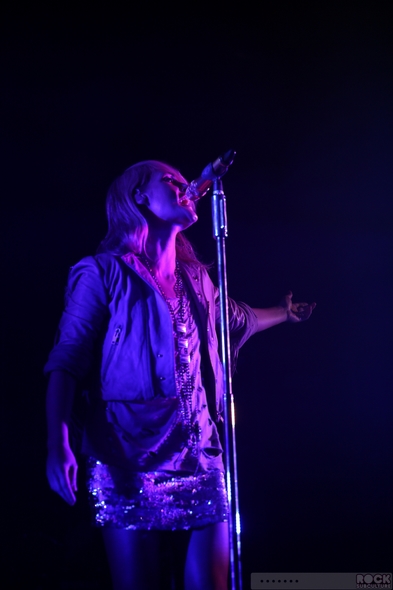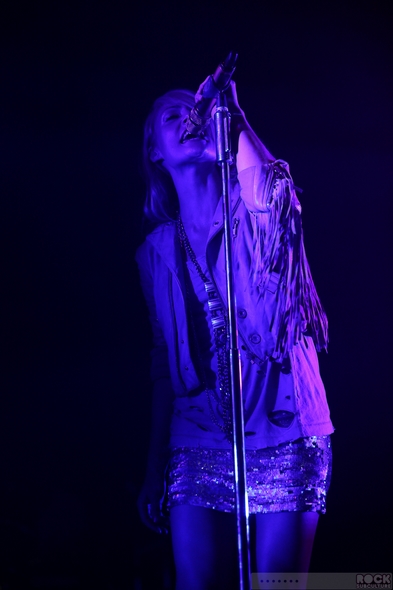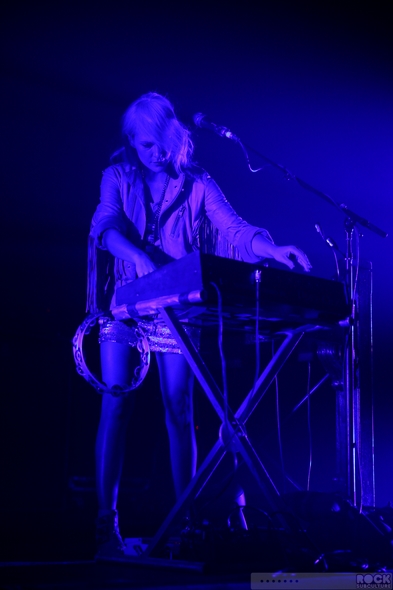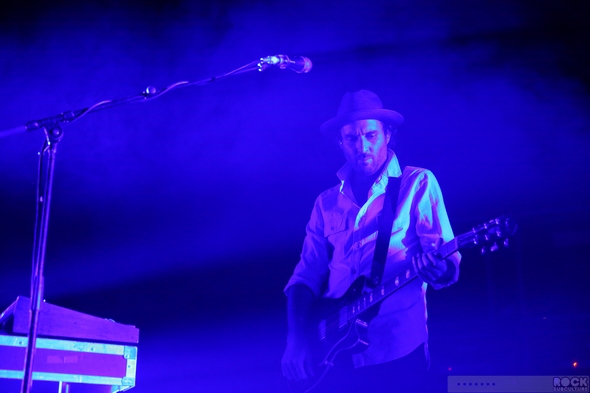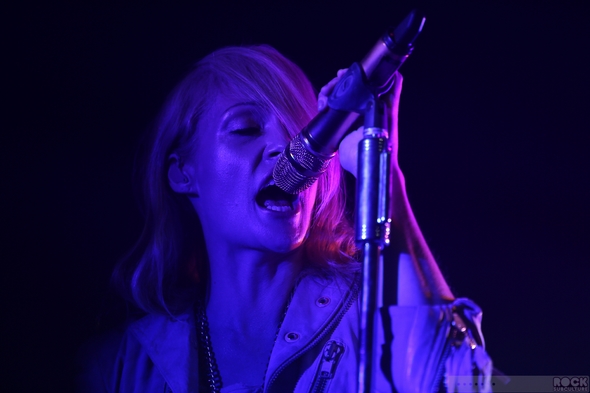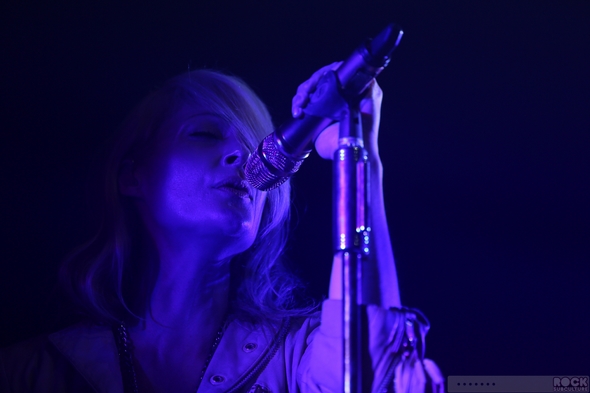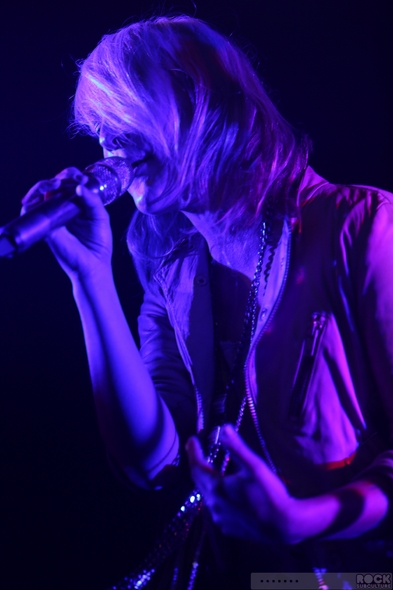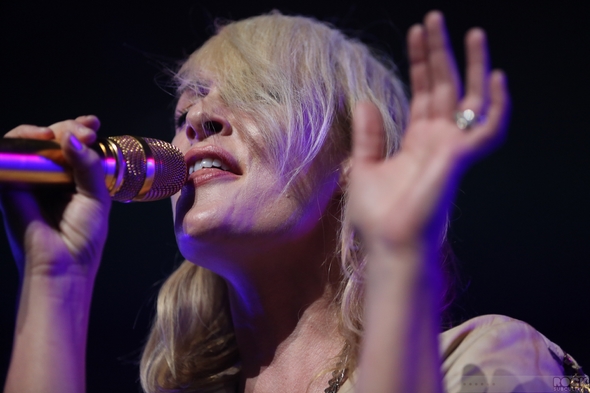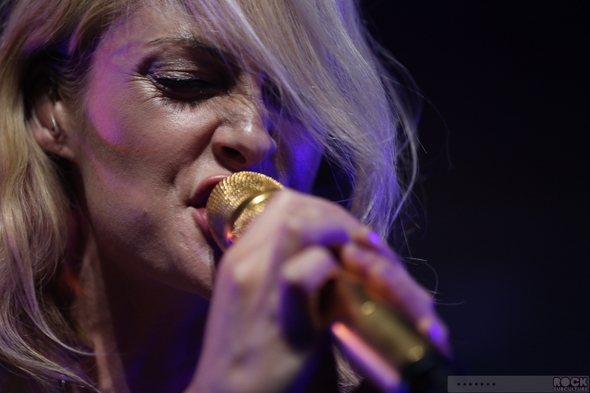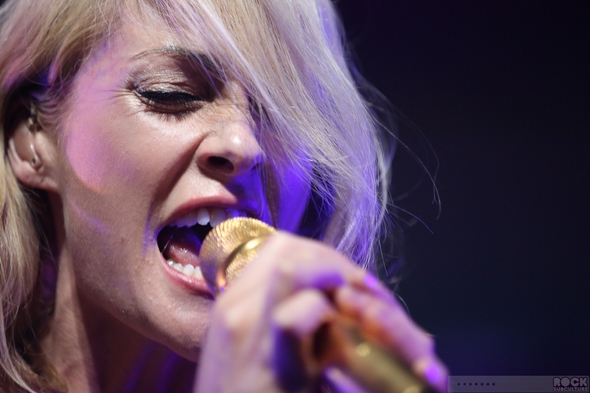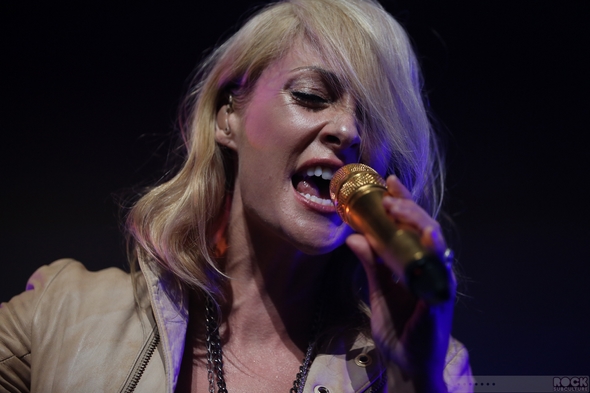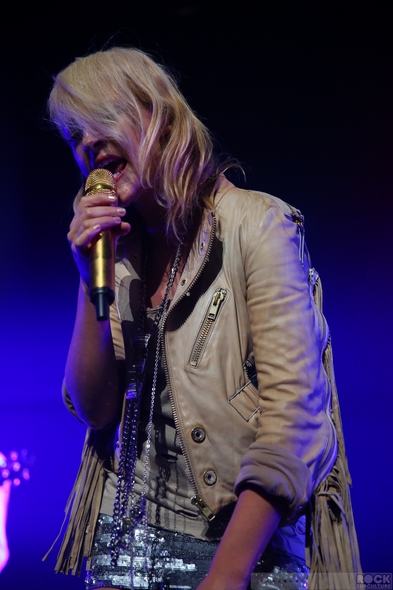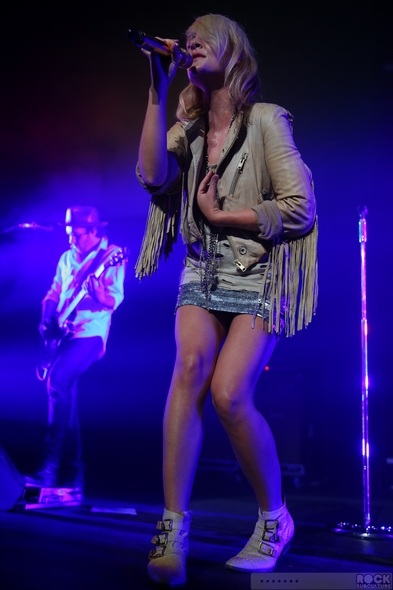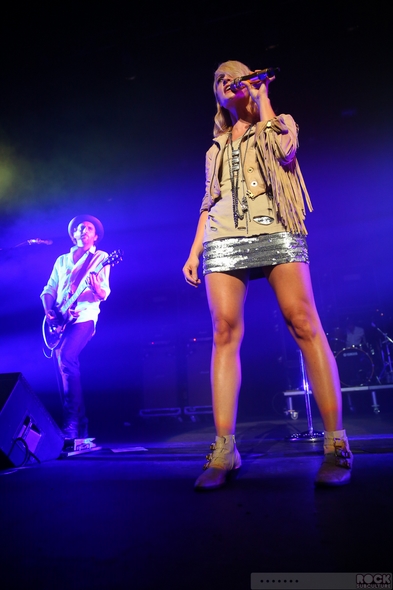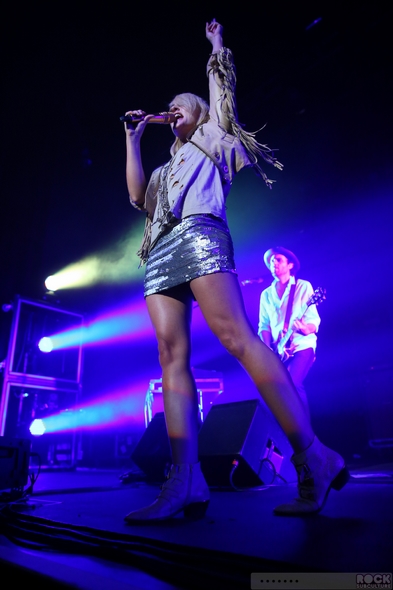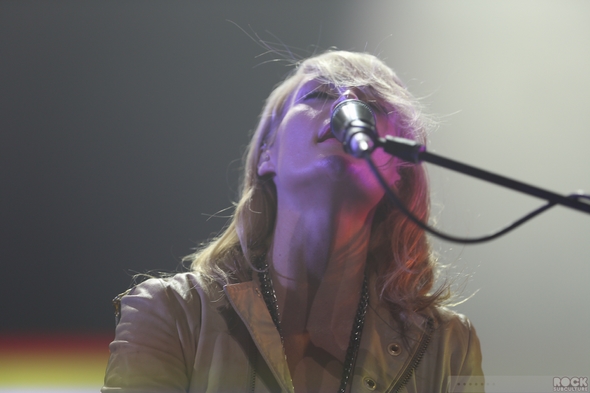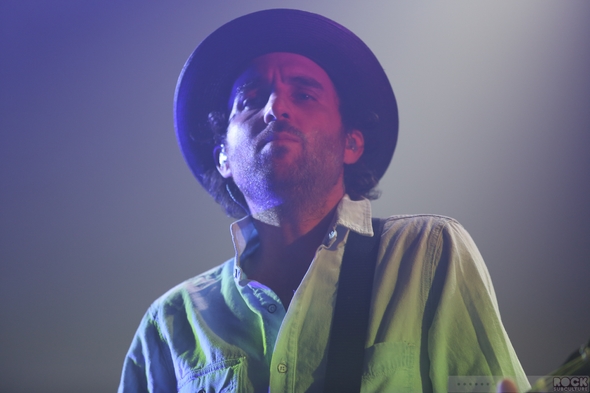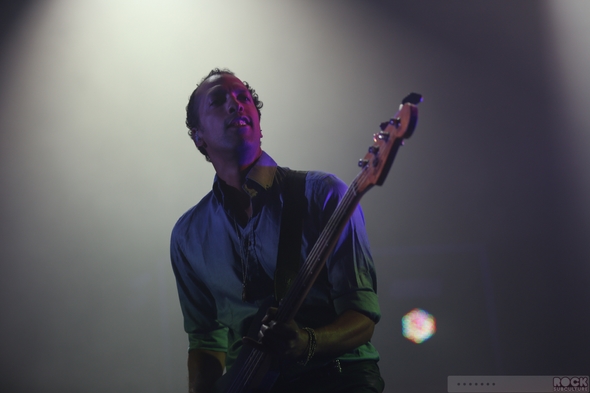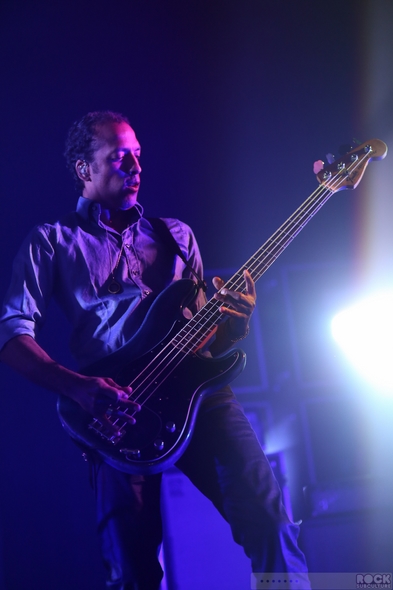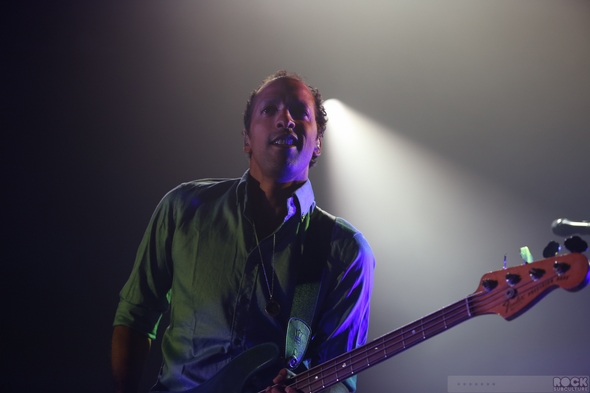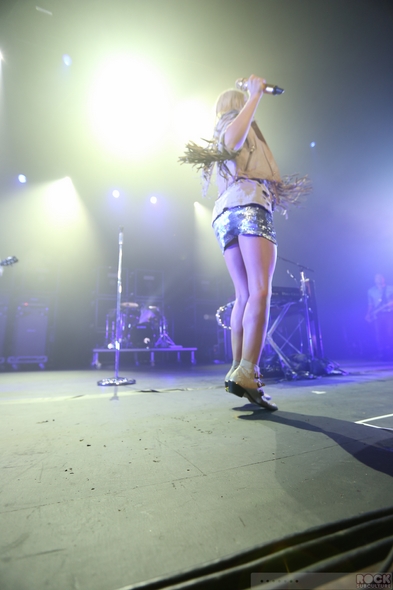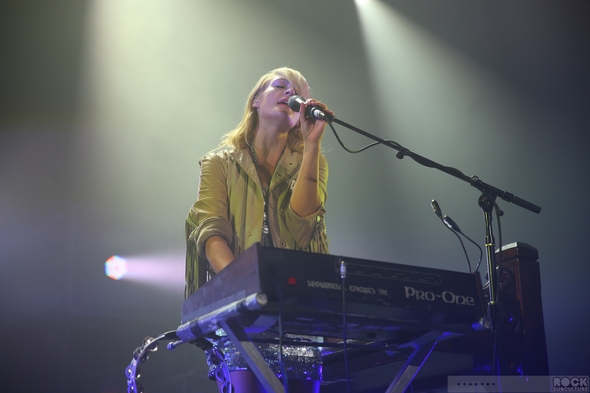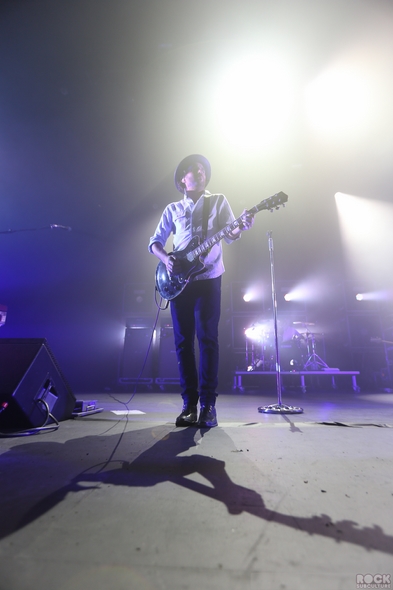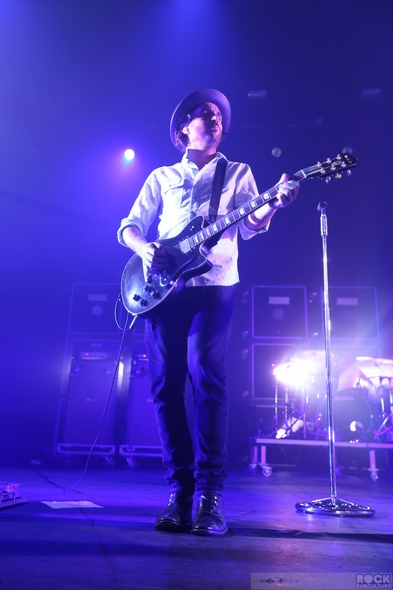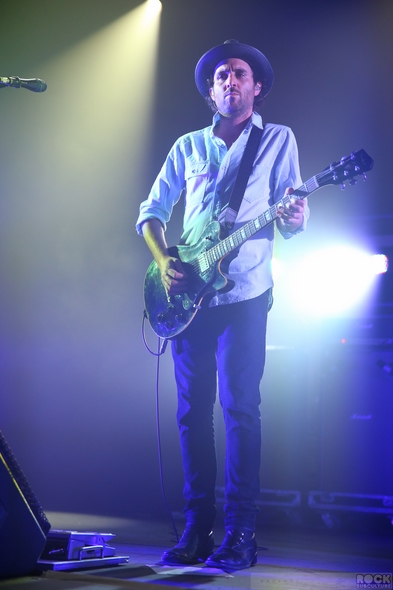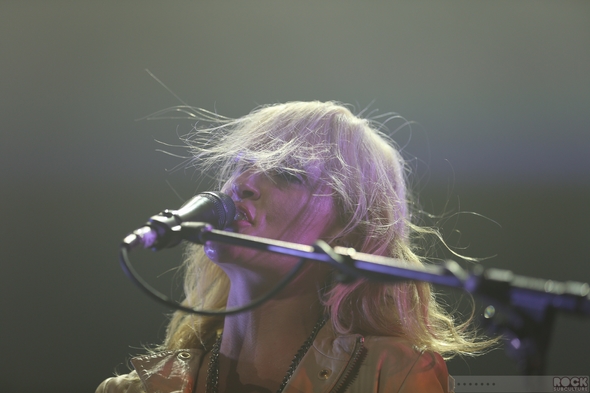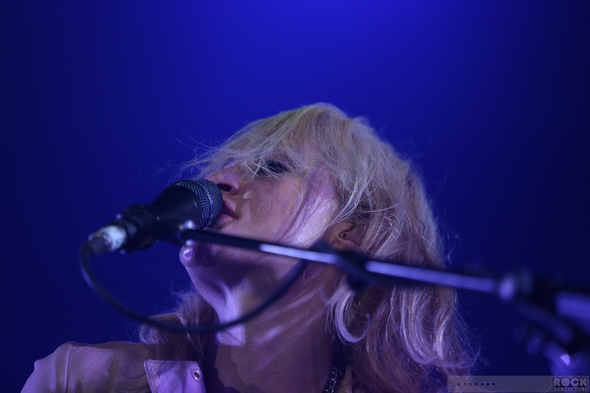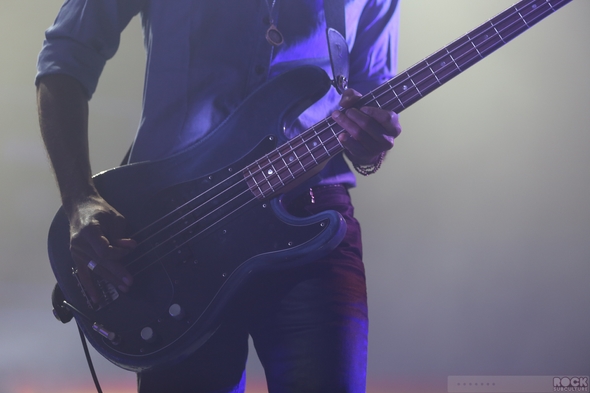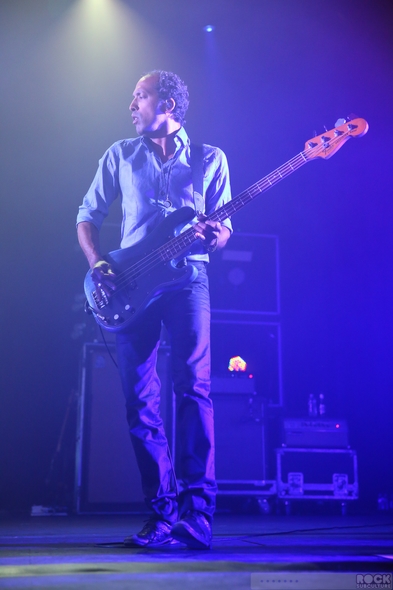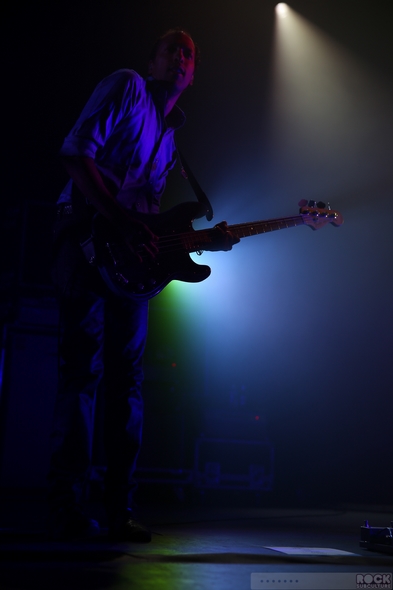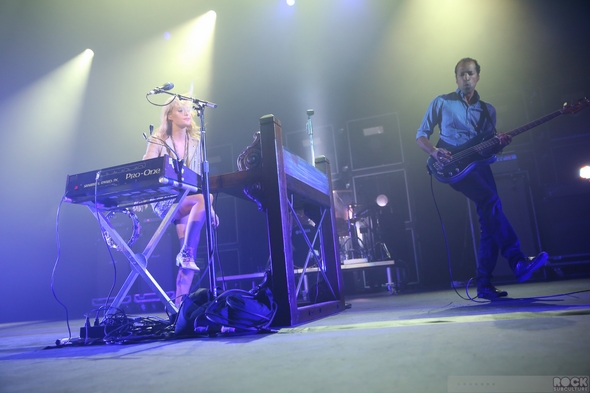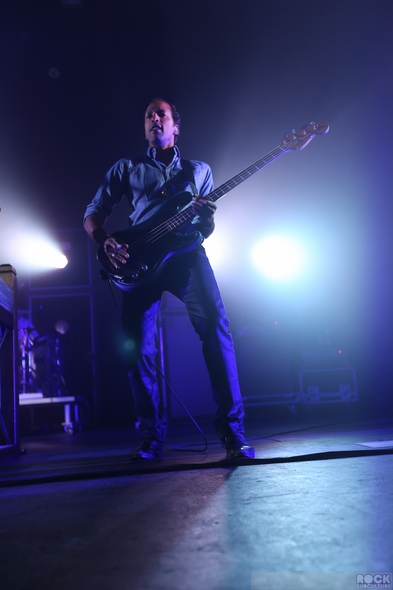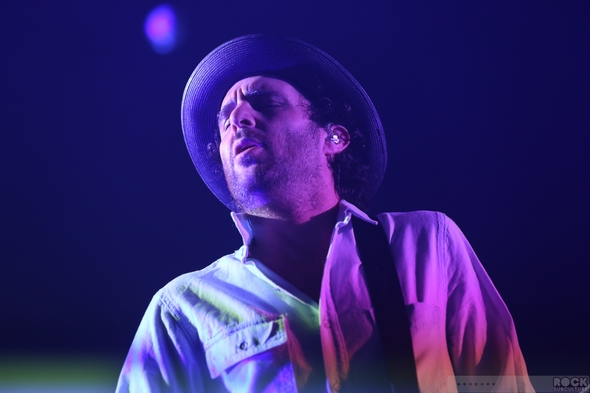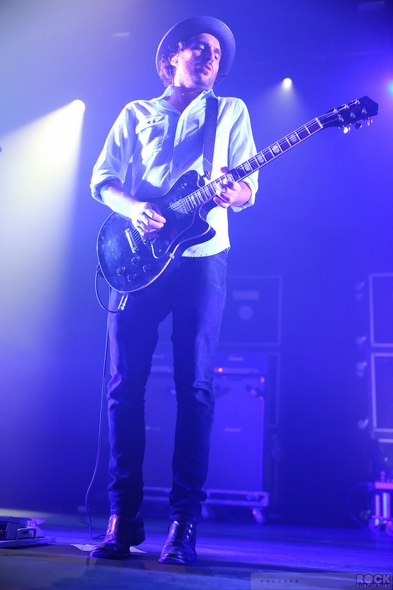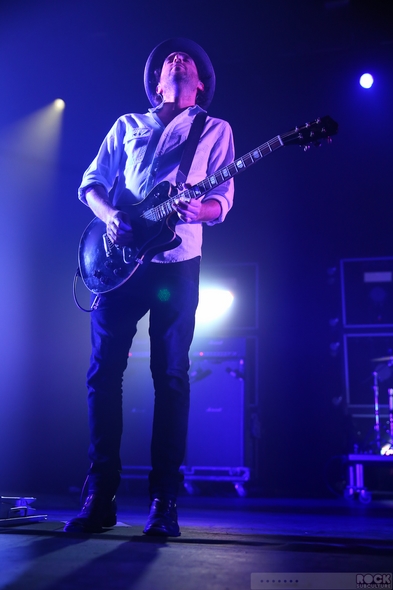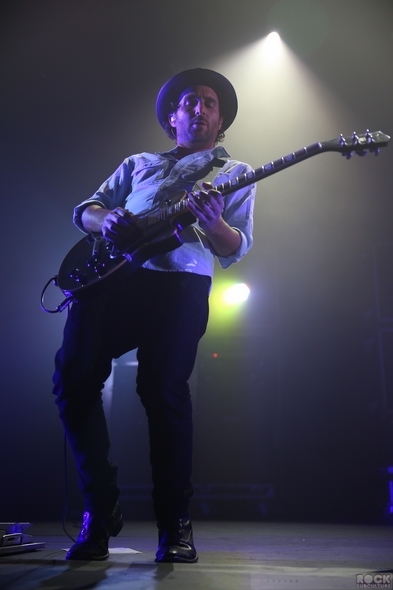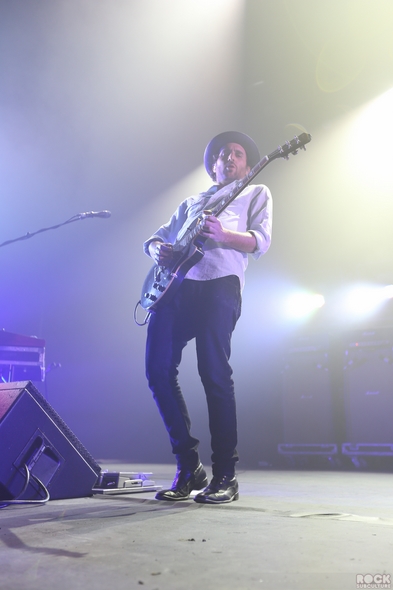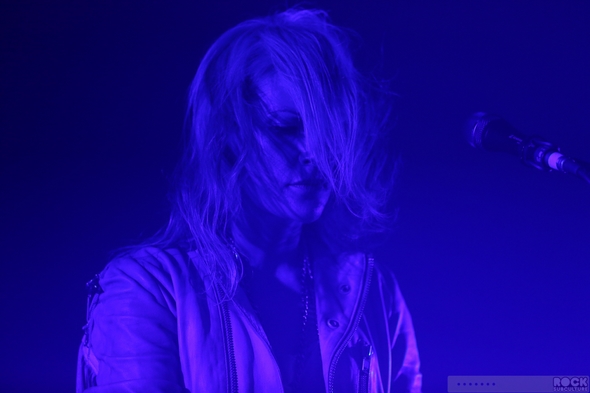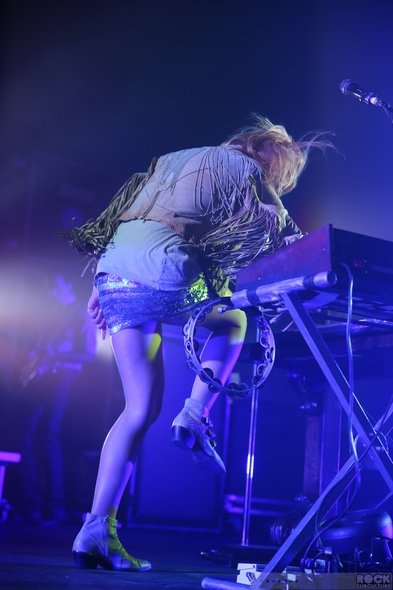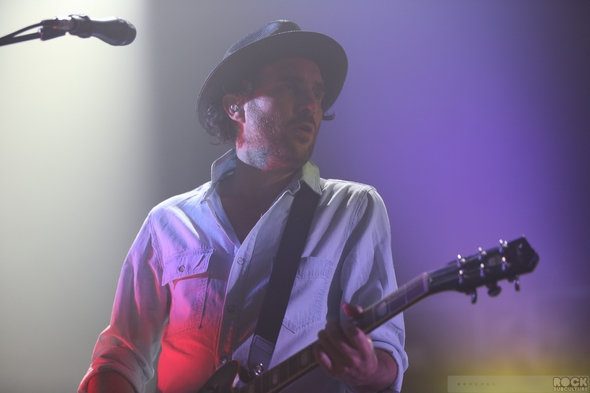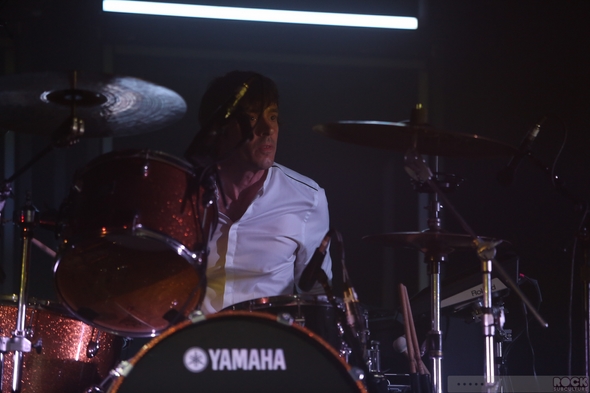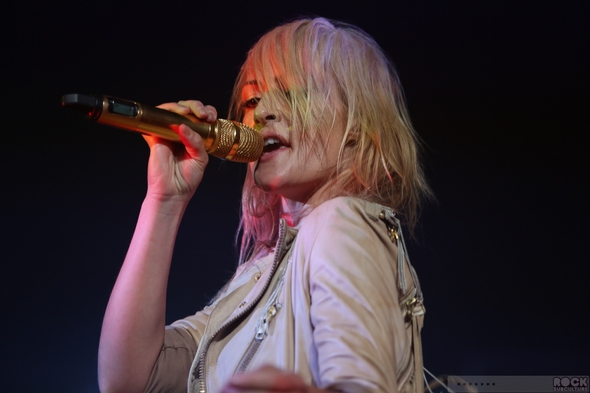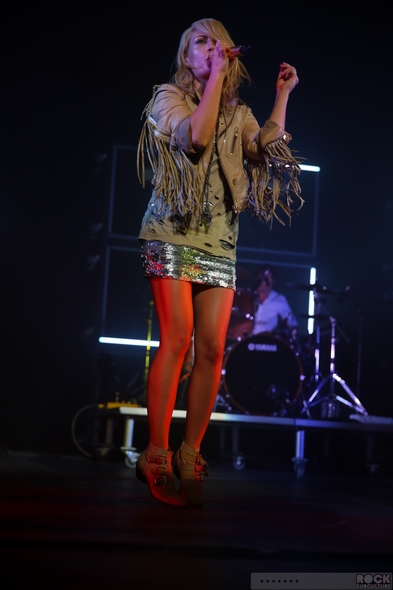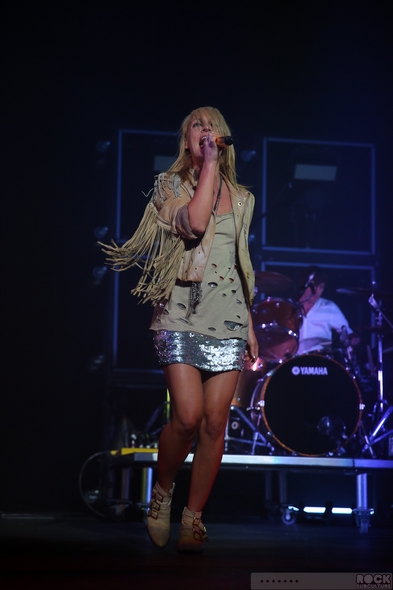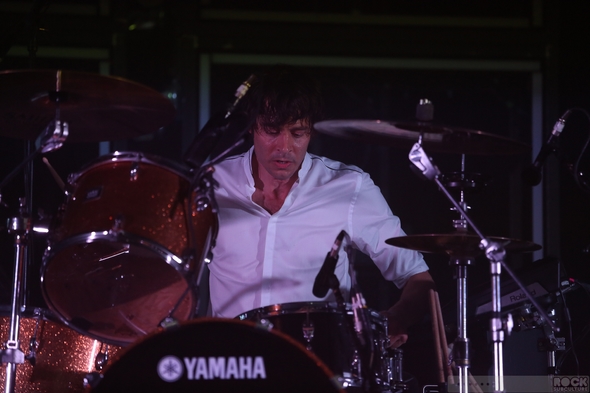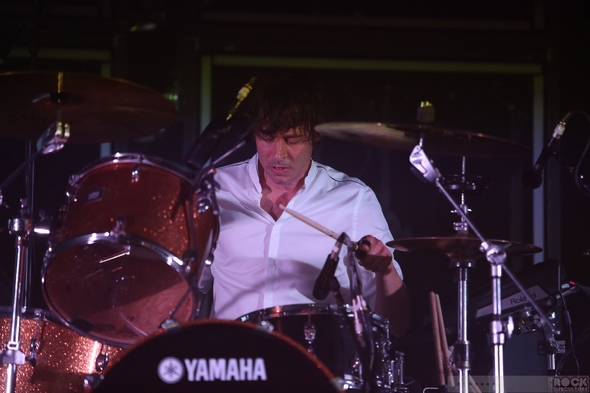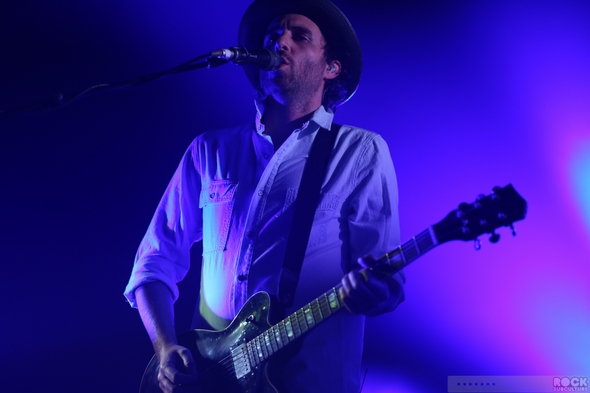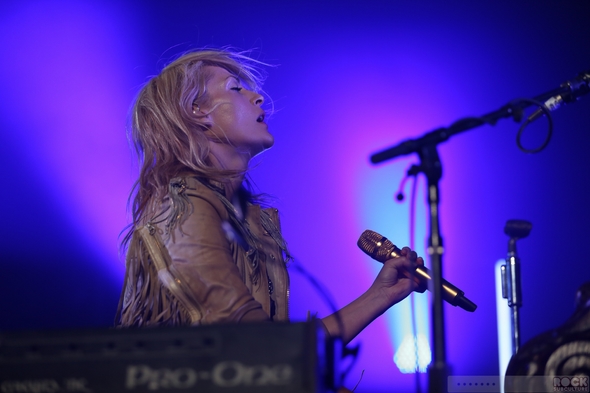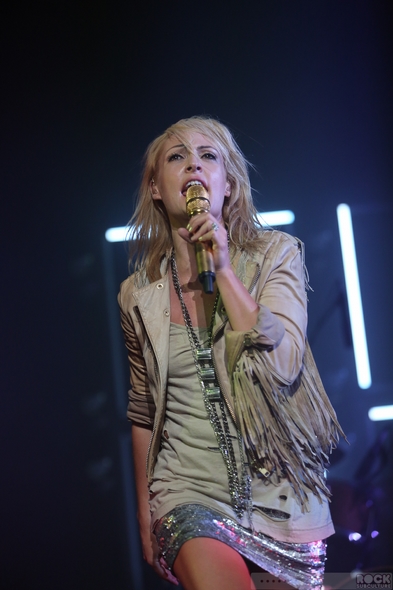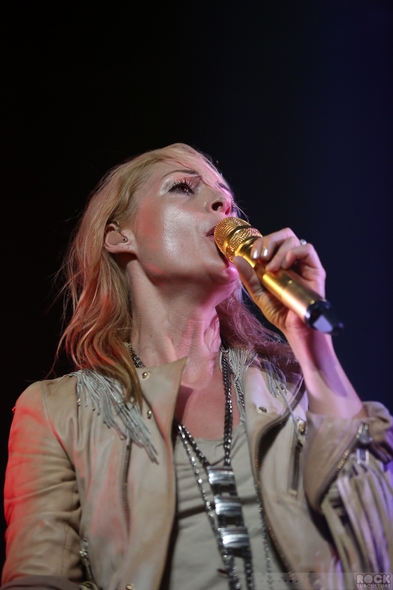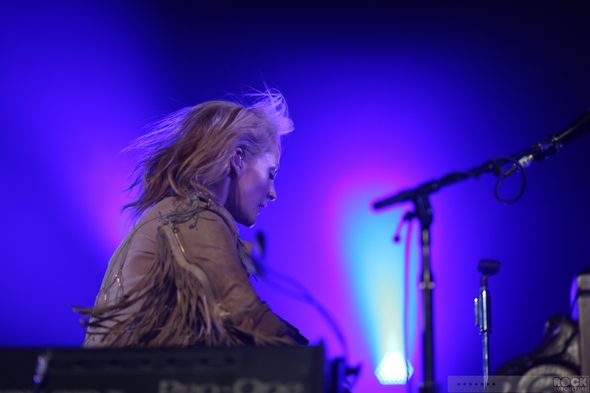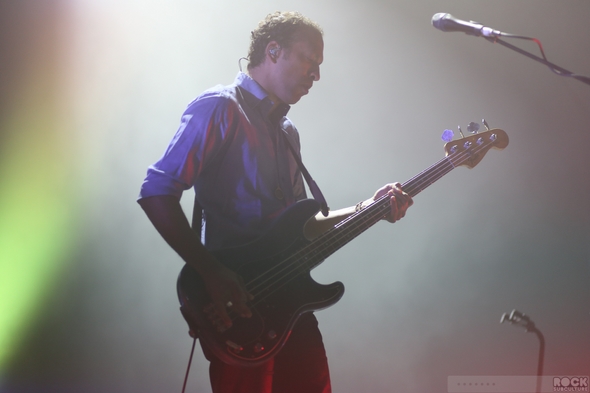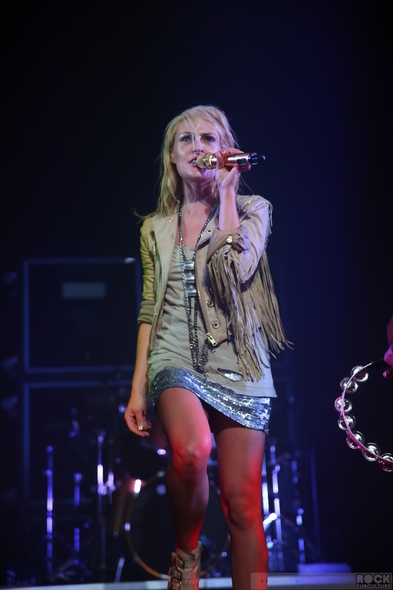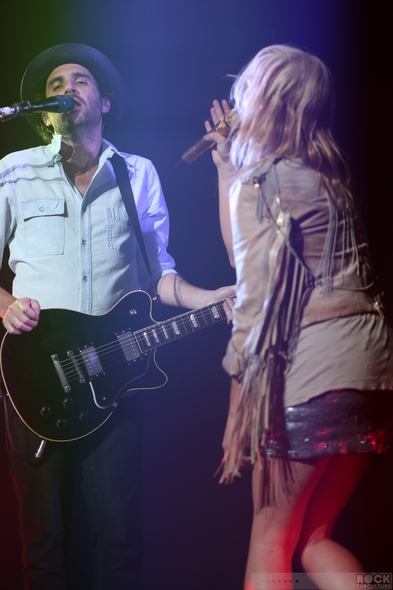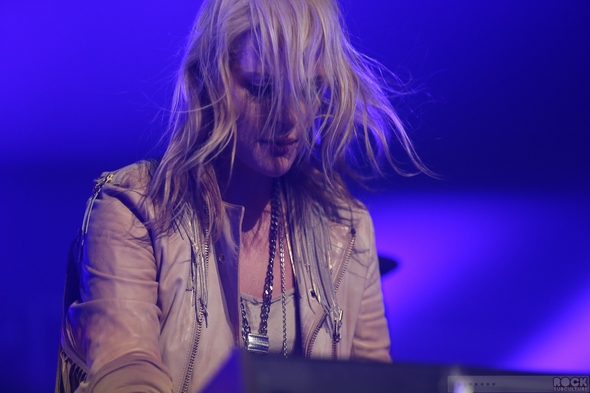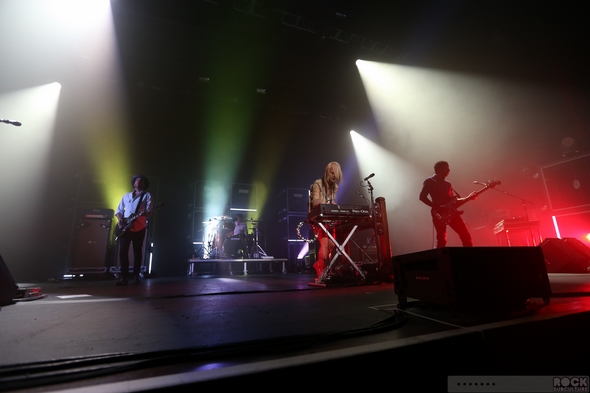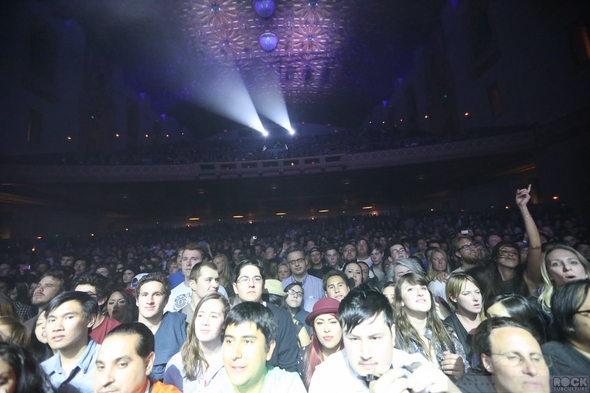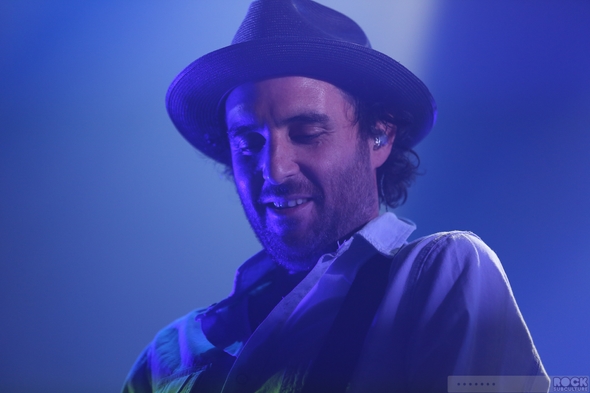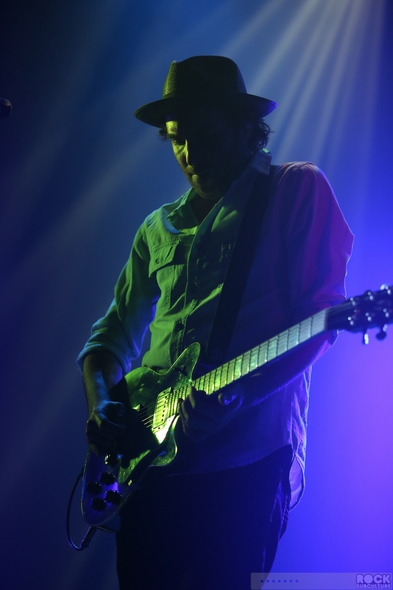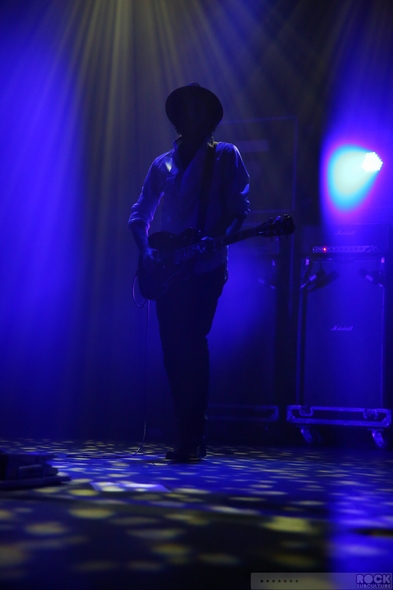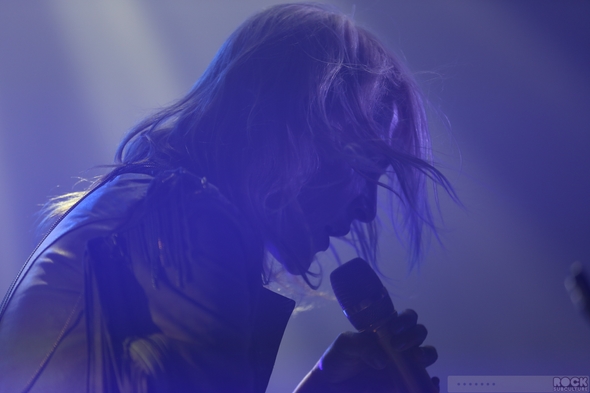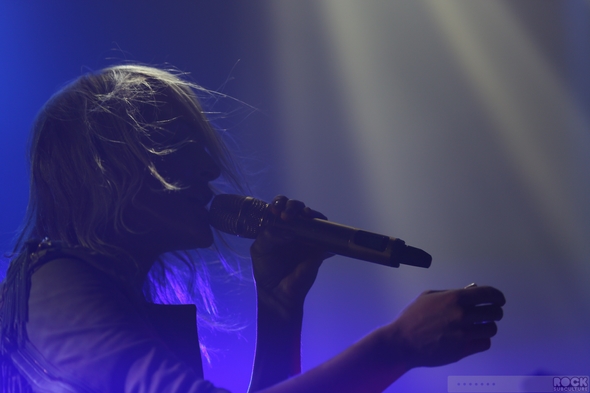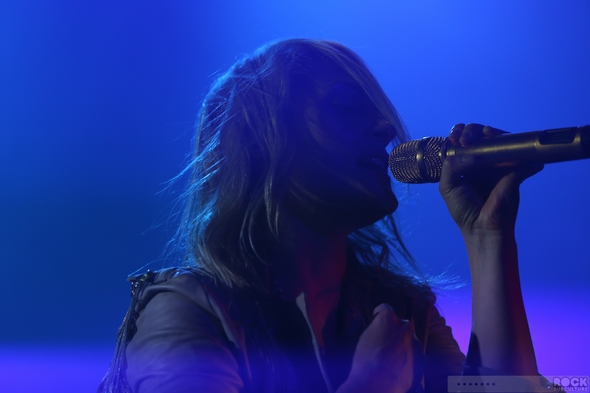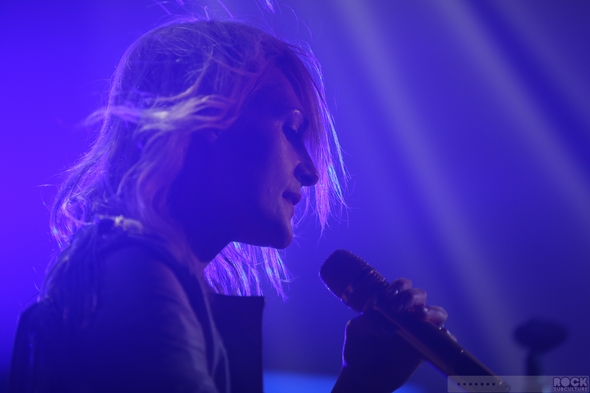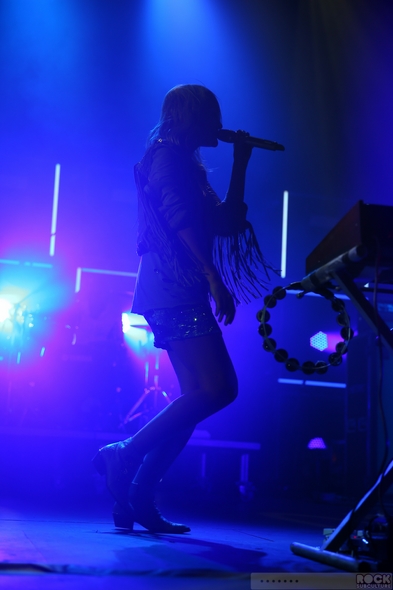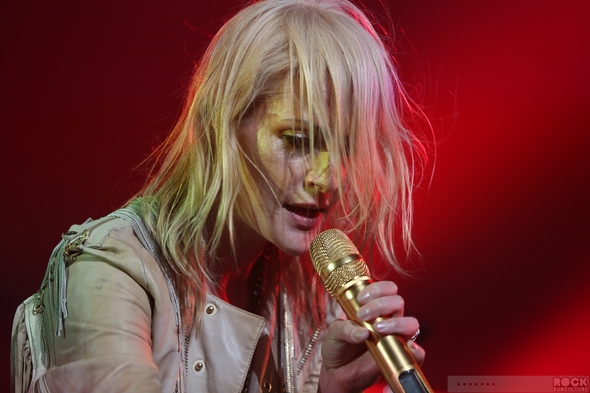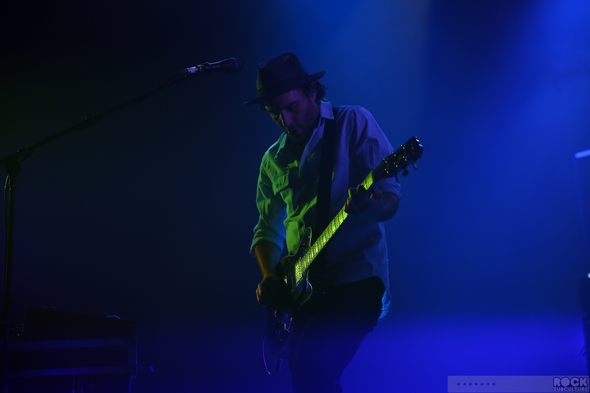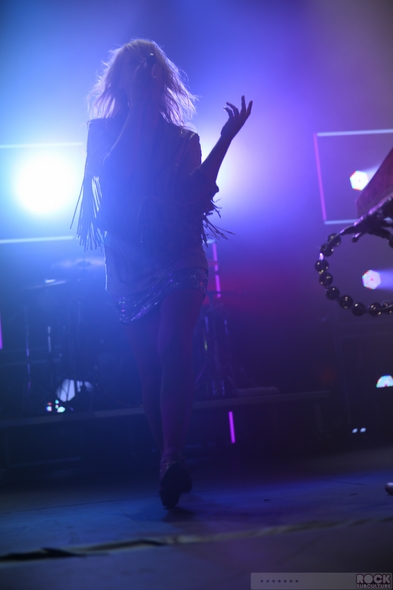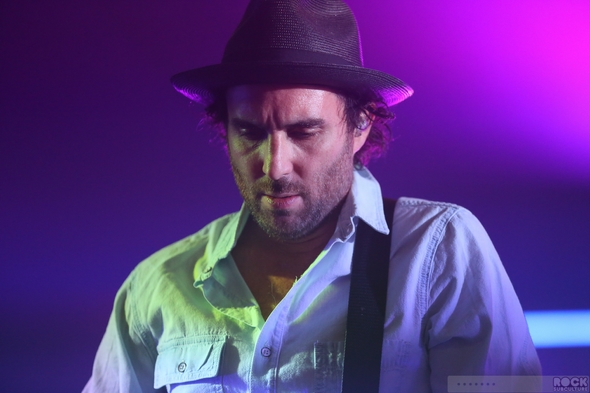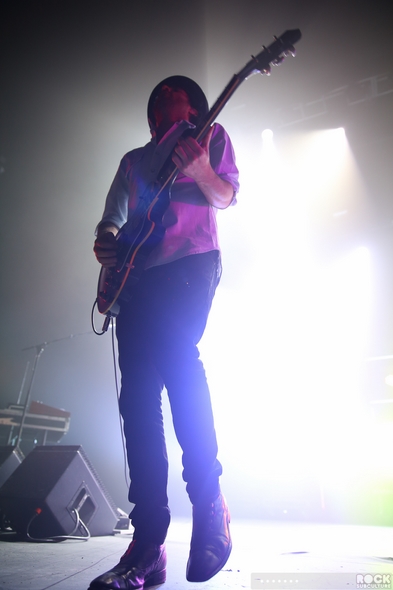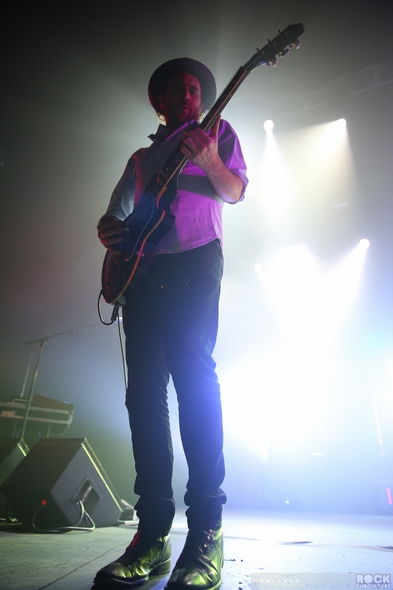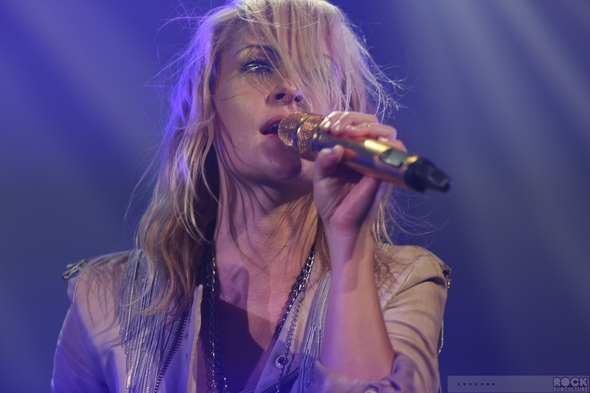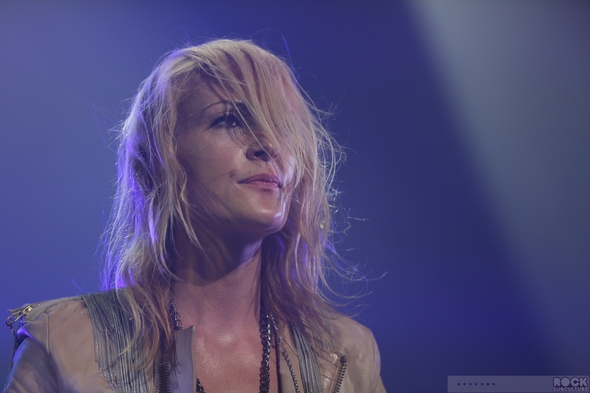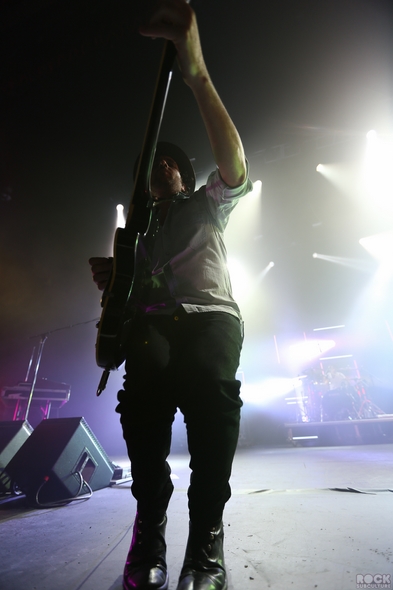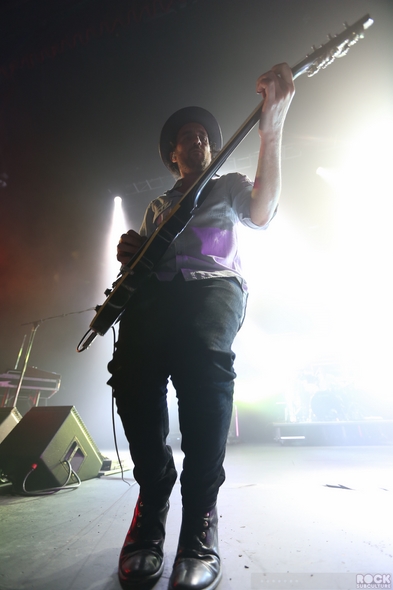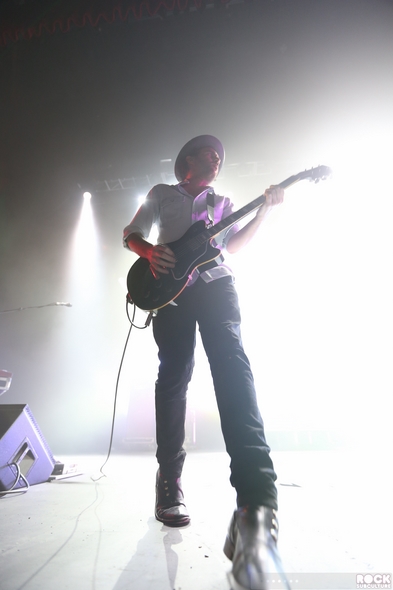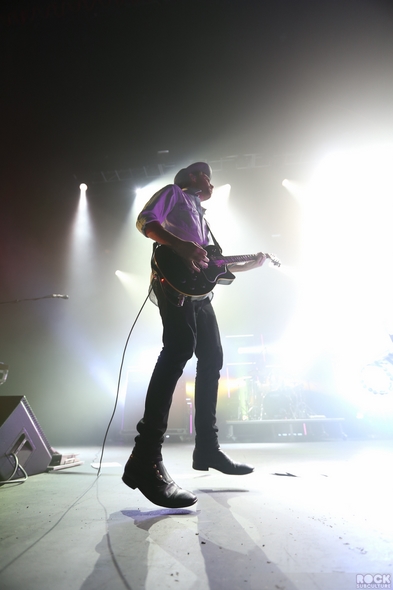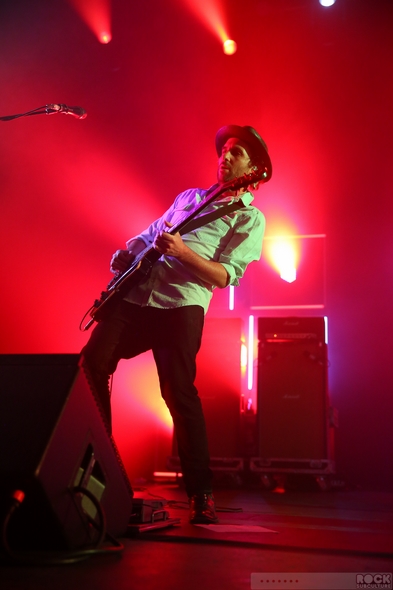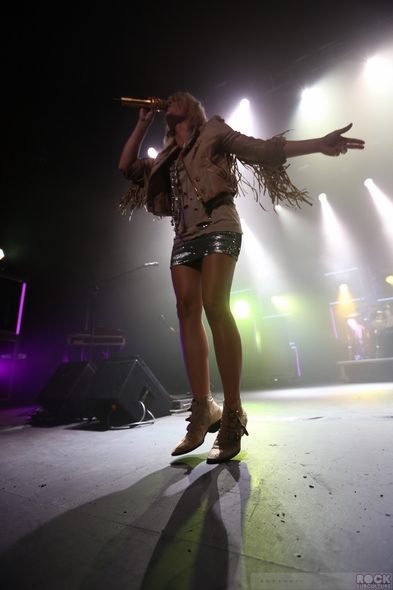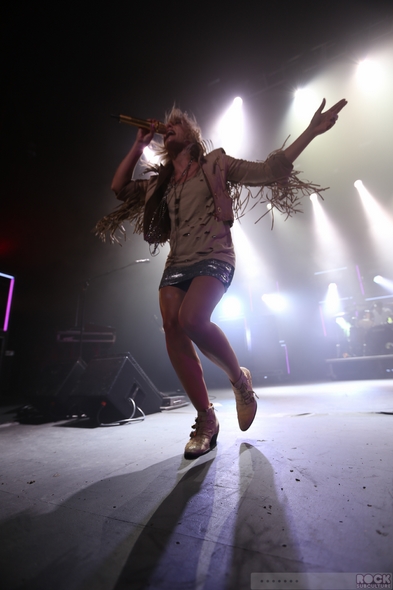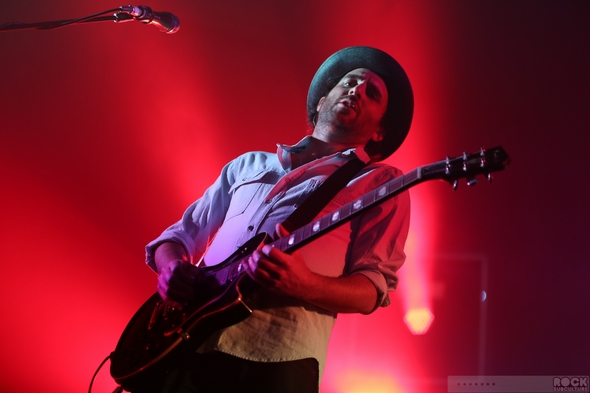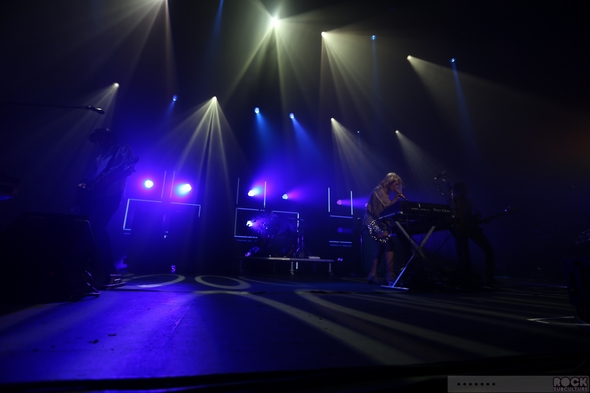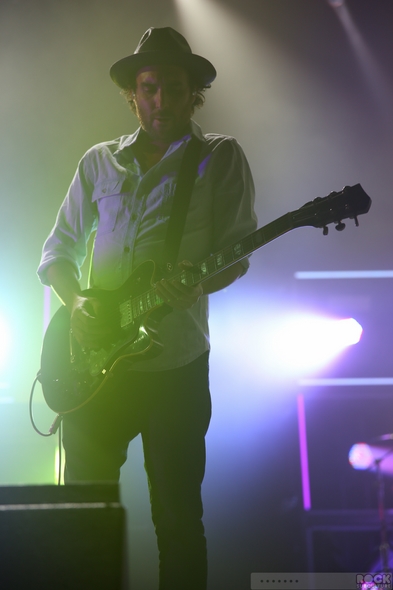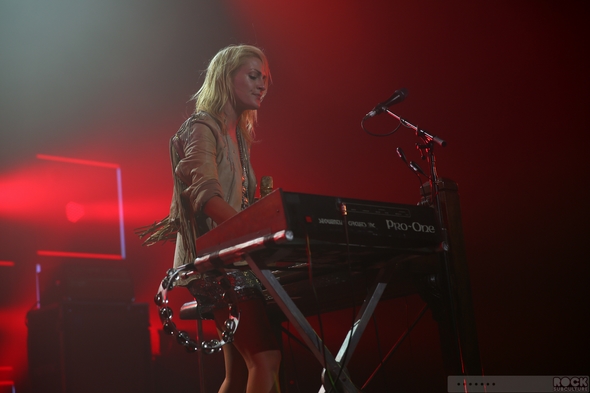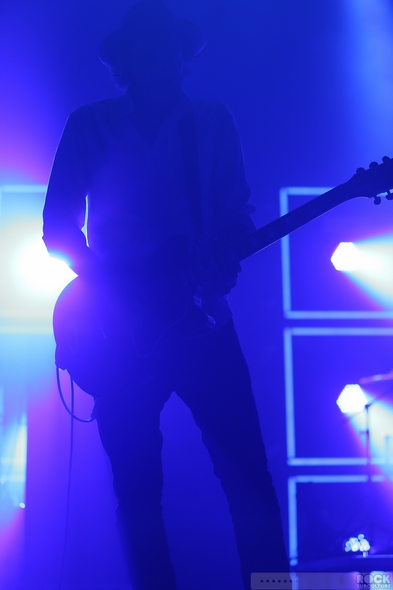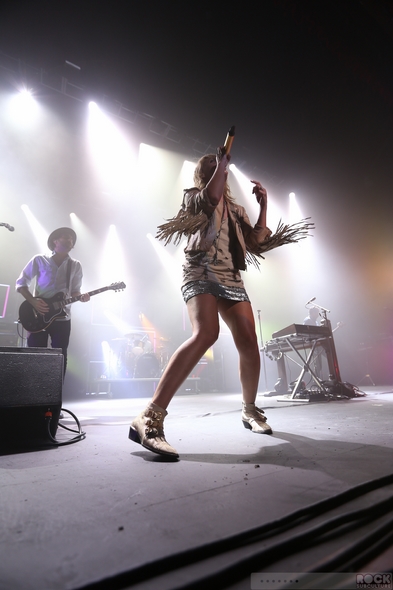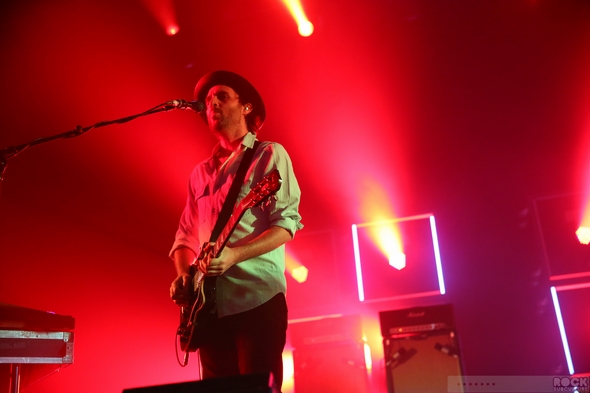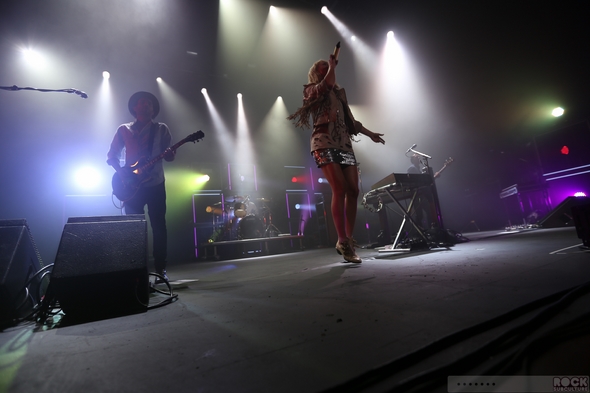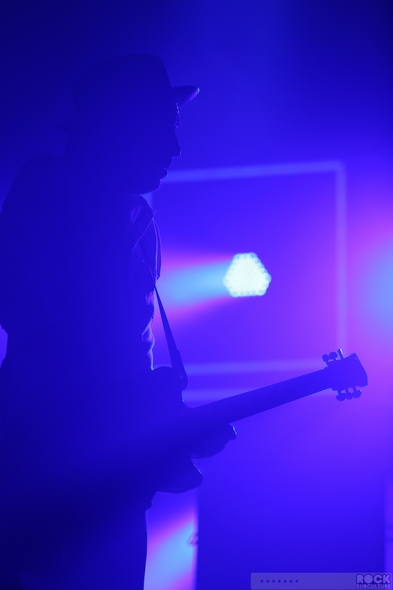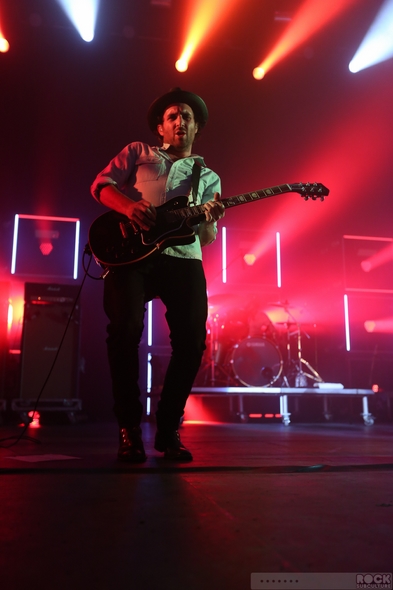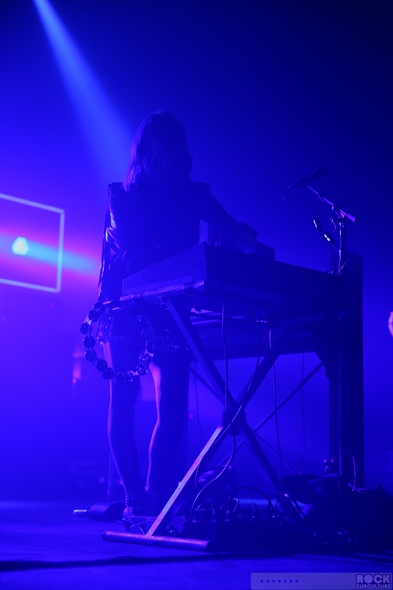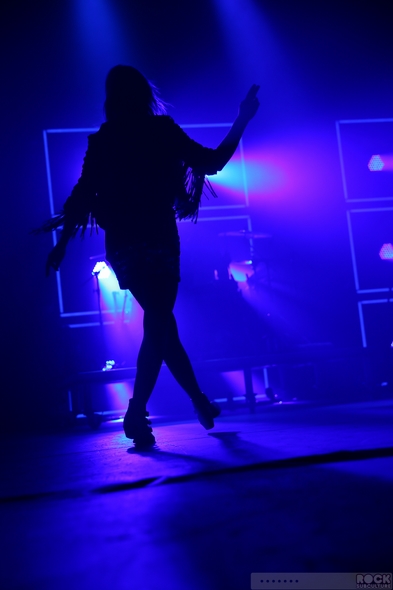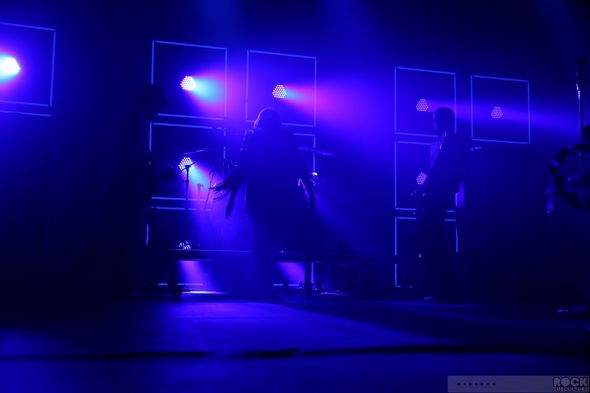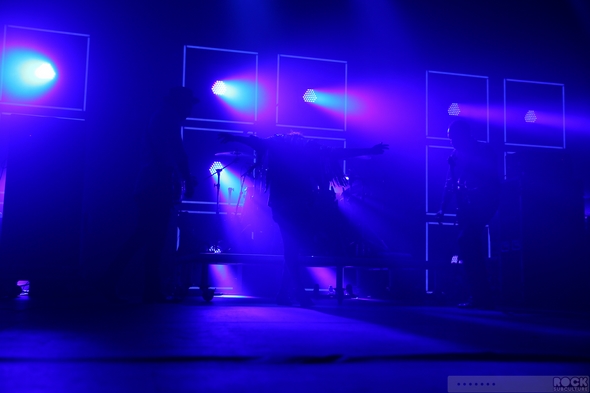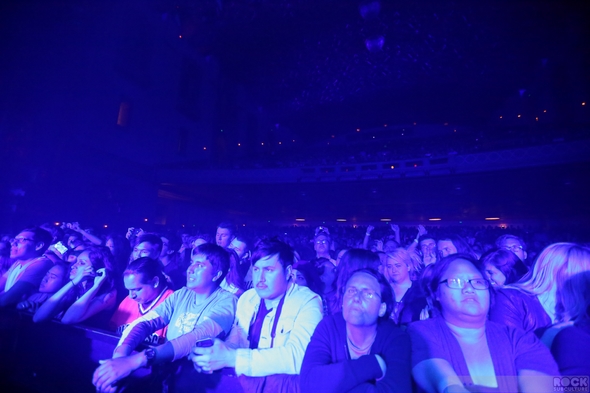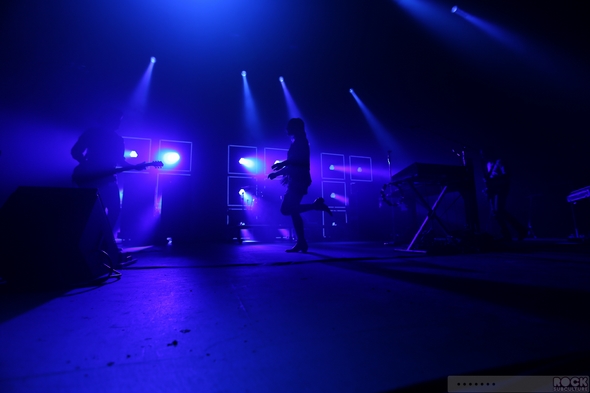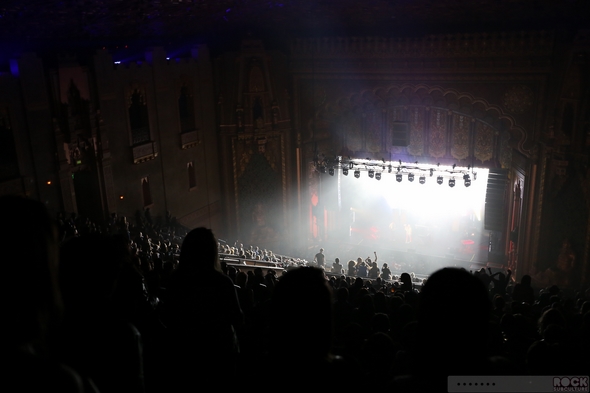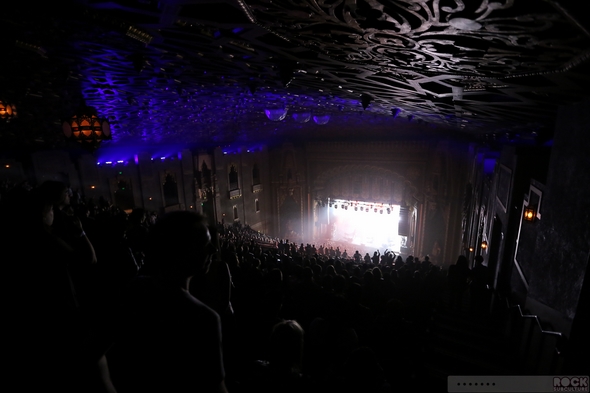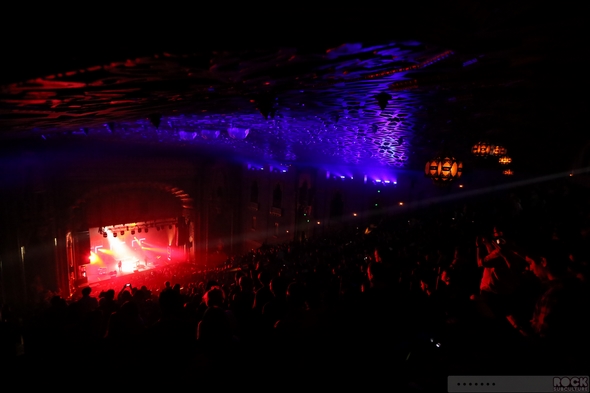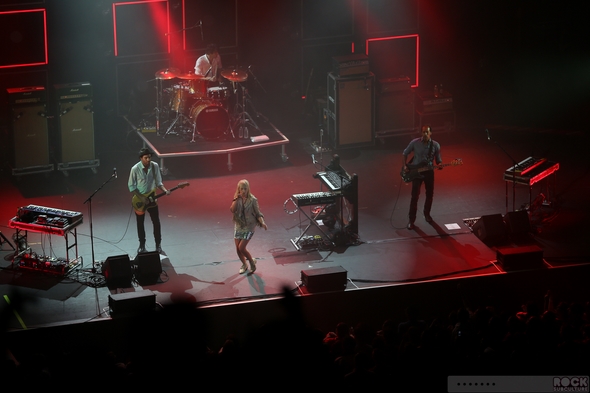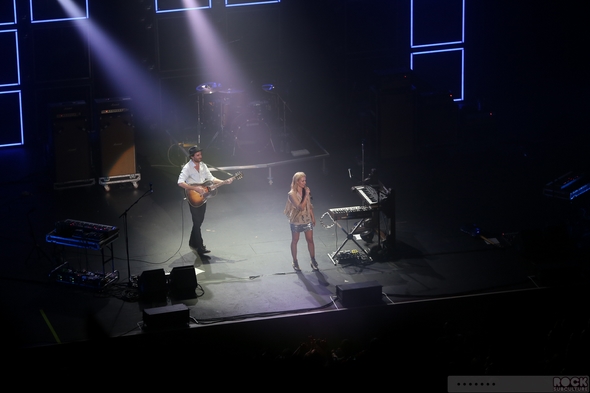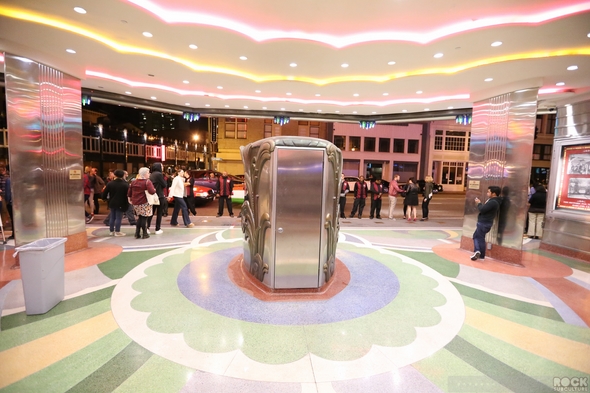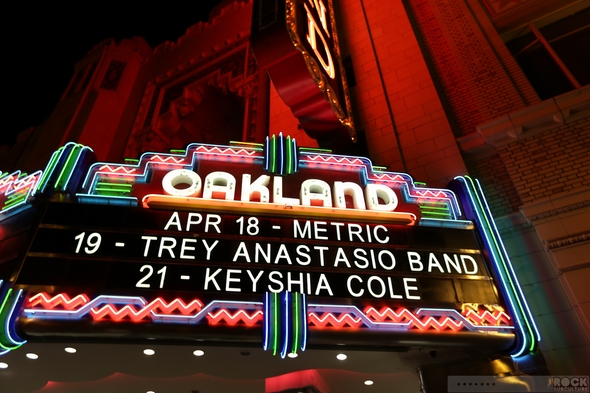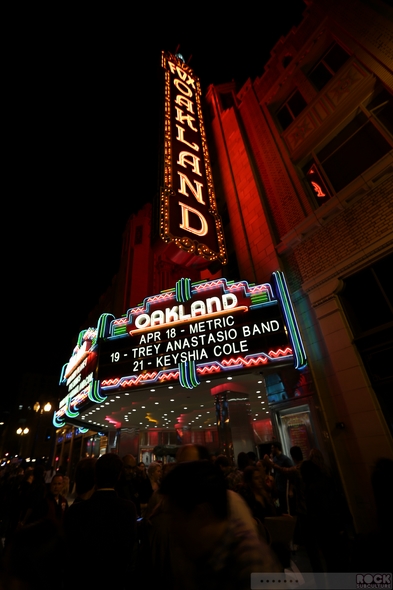 Jason DeBord