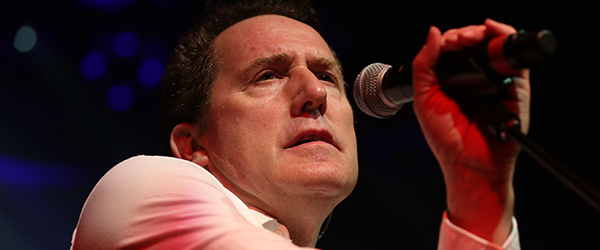 "We could dance fast in those days… will you keep up?"  OMD front man Andy McCluskey reminiscing about the late 70s as he introduced the final song of their encore at The Depot in Salt Lake City last night, their debut single, "Electricity".  It was a bit of personal déjà vu for me, as he closed out a show I attended way back in 1991 in much the same manner.  But this was the first time I had the opportunity to see Orchestral Manoeuvres in the Dark with their full original line-up (with co-founder Paul Humphreys also on vocals and keyboards, Martin Cooper on keyboards and saxophone, and Malcolm Holmes on drums), and the energy from the stage and overall atmosphere was certainly electric.  OMD put on an incredible show with songs from their new album released just this week – English Electric – as well as all those classics and favorites going back more than three decades.

Who: Orchestral Manoeuvres in the Dark
Supporting: Diamond Rings
Venue: The Depot
Where: Salt Lake City, Utah
Promoter: Postfontaine
When: April 11, 2013
Seating: General Admission (Platinum VIP Package from Artist Arena with Meet & Greet and Early Entry; also photo pass first three songs)
Funny enough, I had originally arranged to go to the OMD show in San Francisco at the Regency Ballroom on this coming Friday…  but Garbage had subsequently announced a show the same night in Vegas at The Palms (where I saw them play a year ago and was one of my favorite gigs of the year), and I was already booked to see New Order and Johnny Marr in Vegas the night before, so I shuffled my schedule around so I could catch all of these great bands this week.

I'd never been to Salt Lake City, Utah before, but got up at about 3:30 am yesterday to begin my journey to make it to the venue by 3:30 pm to take part in the special "Platinum VIP Package" offered by the band on this U.S. tour.
As such, this was my first visit to the concert venue, The Depot, and I was more and more impressed as the day turned into night.  A smaller club in the heart of downtown Salt Lake City, the 1,200 capacity venue has a two-story concert hall.  It is beautifully done and has among the best lighting and sound I've seen in spaces of this size.  Having spent the day there and seen an amazing show, I would put it on my short list of my favorite venues that I've been to around the world, and hope to come back.  The staff was excellent and everything about my experience with this show, as related to the venue, could not have been better.
So there was I would guess maybe 20 or so fans that were part of the sound check and meet and greet experiences, and it was a really nice group that included some very big fans of the band.
We were eventually taken up to the venue where part of the band was already on stage dialing in their instruments and sound.  After some of this was done, Andy McCluskey came out to get things set for his vocals and bass guitars.
The thing I found most impressive was McCluskey's voice – he still sounds amazing.  Some male vocalists get better with age as their voices take on a different tone, which works better for certain styles of music.  Conversely, McCluskey somehow sounds as youthful and polished as ever…  his range, tones, everything is perfect, and I never really got past that state of awe in standing there hearing these beautiful vocals coming from him effortlessly.
It really turned into somewhat of a mini concert as they worked through songs and dialed everything in, and as mentioned, the sound system for the venue is phenomenal.
Once all of this was done, we were all given an opportunity to meet the band, and take some photos with them.  They were all quite nice to chat with, and it was a great experience.  A very relaxed atmosphere with no time table, so we all had a lot of fun.
Below is a photo the venue, a handful of photos from the sound check, and a photo of me with the band after the sound check (click any image for higher resolution):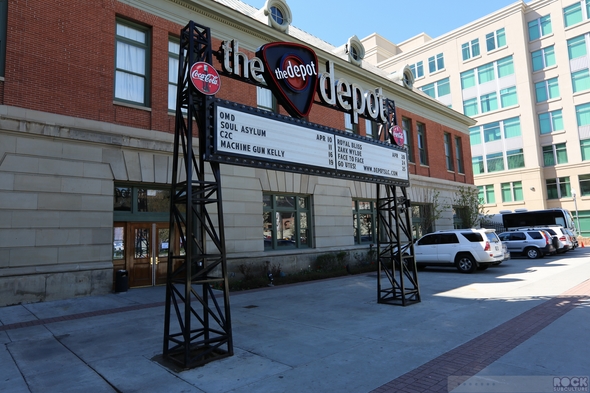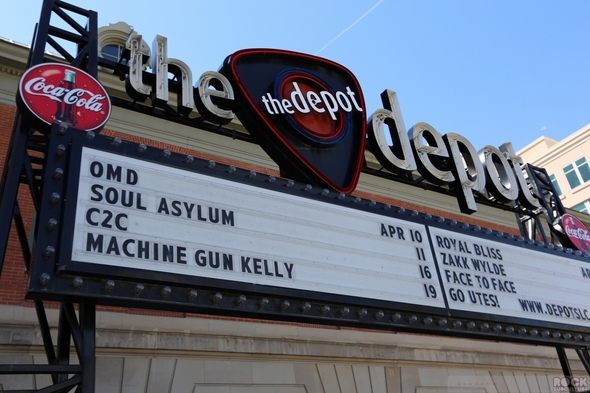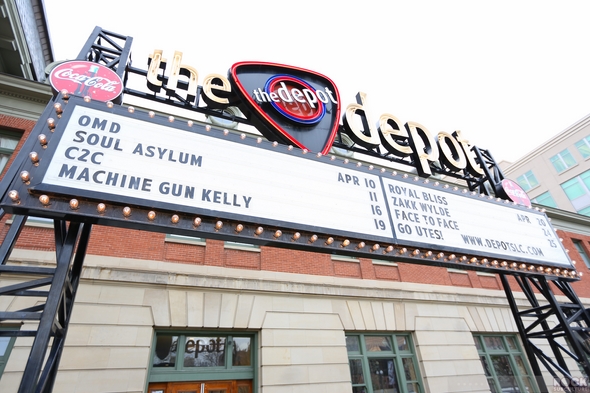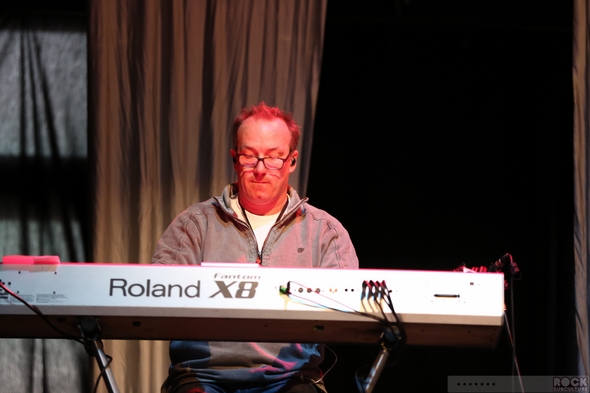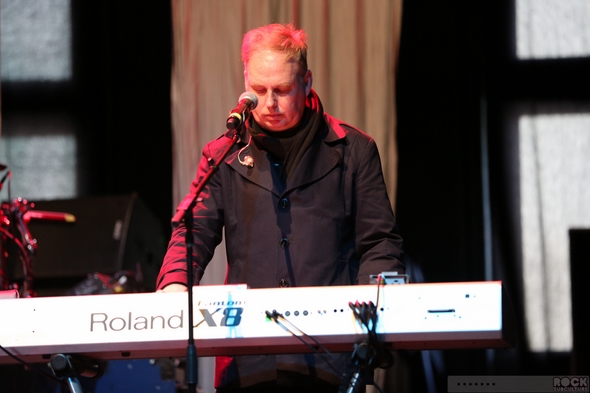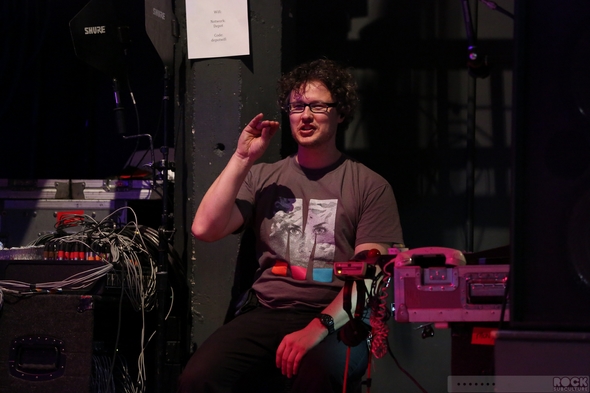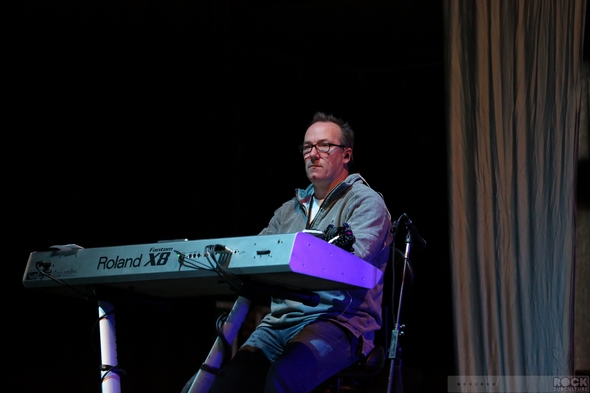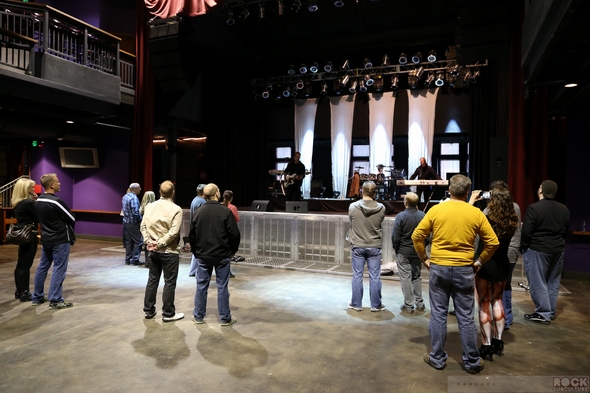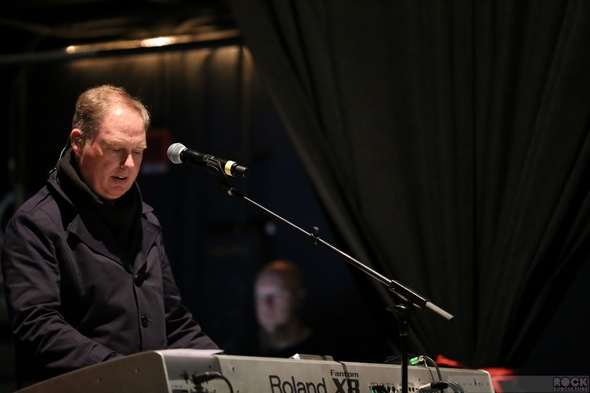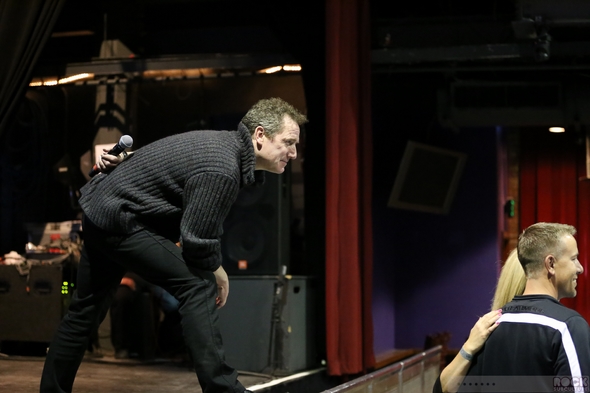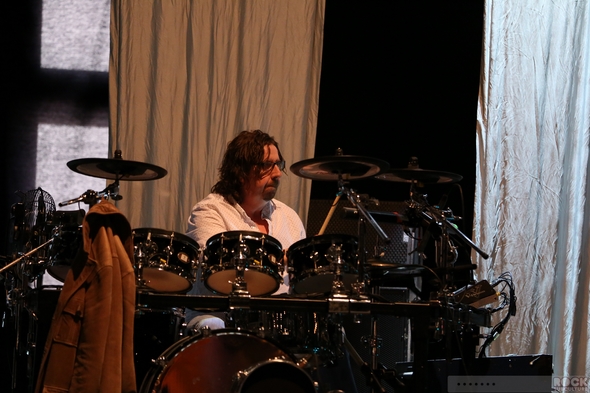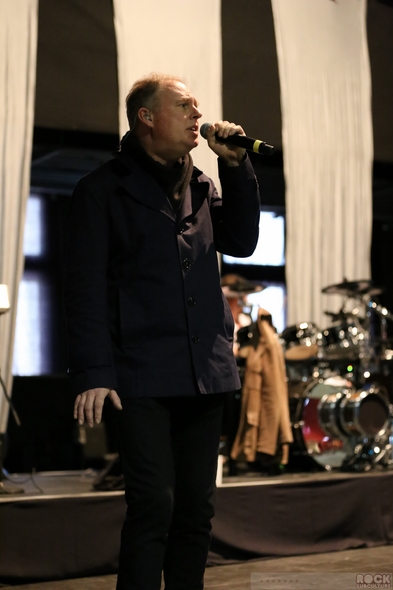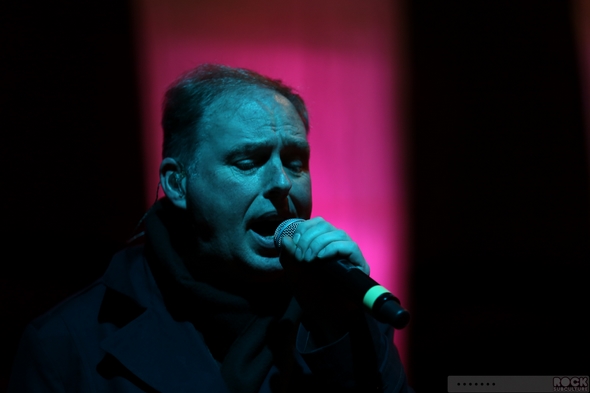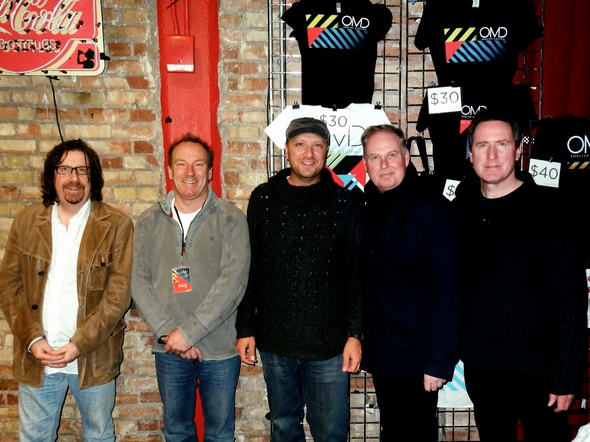 Diamond Rings
Doors were some hours after the soundcheck, so upon returning there was a long line outside (ultimately the place was packed inside):
I was not familiar with John O and his Diamond Rings prior to last night, but came away extremely impressed.
The electronic-infused band really must be seen live to be fully appreciated, as John O has a captivating stage presence with intense vocals and a lot of dancing.
A perfect opener for OMD, they really brought great energy and music to the stage, as well as a lot of style, with matching Doc Martens and the supporting band members wearing matching outfits and mirrored glasses.
John O is certainly the focal point, and his stage attire evokes memories of a cooler period in music – the early 80s – and his music accomplishes the same.  Many of the songs sounds influenced by the New Wave movement of that decade, but with a more modern sensibility.
One of my fleeting thoughts during their set involved pondering the idea of Robert Zemekis and James Cameron taking John O on a journey back to 1984 to terminate the Billboard charts.
I really enjoyed their set and was inspired to pick up their music and meet John O after the show, who was a pleasure to talk with.
Below is a photo of the setlist from the show: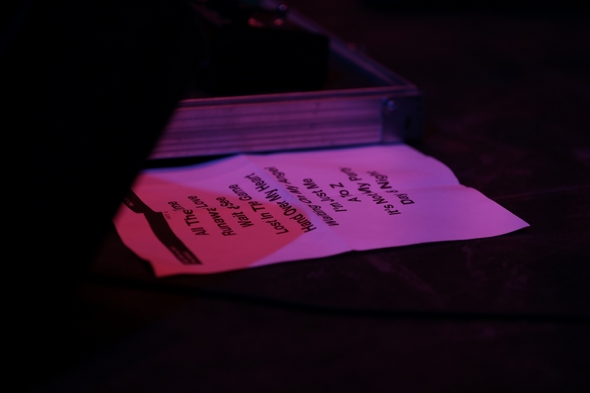 Below are some photos of Diamond Rings performing on stage (click any image for higher resolution):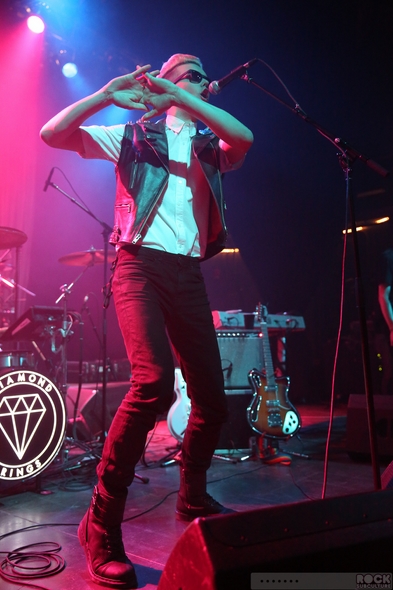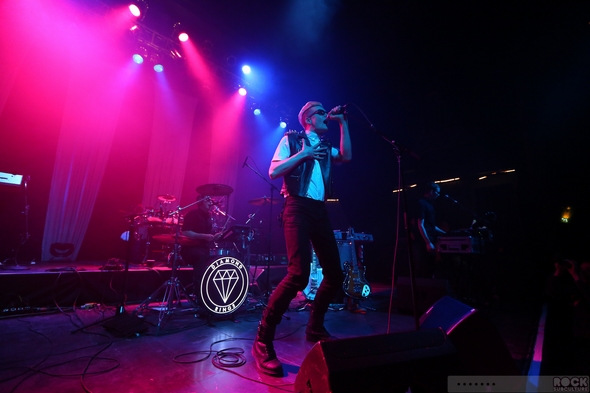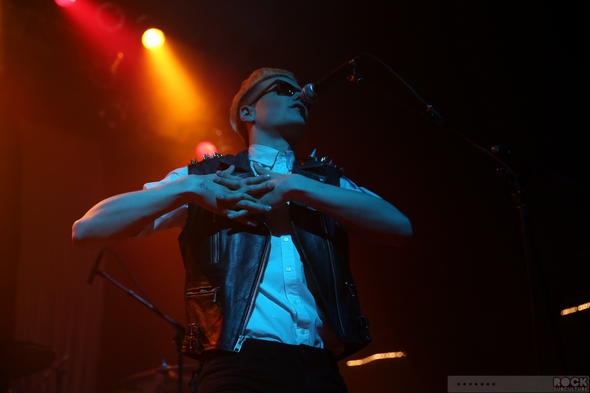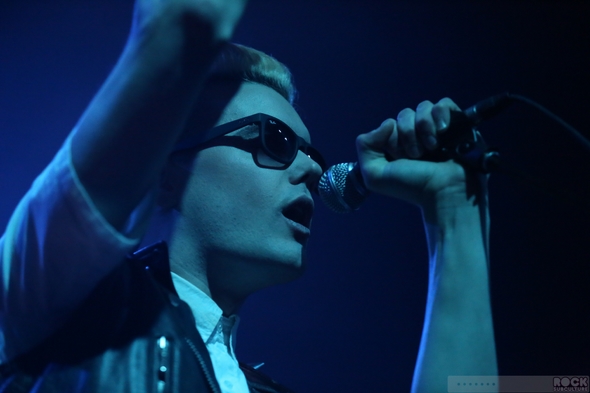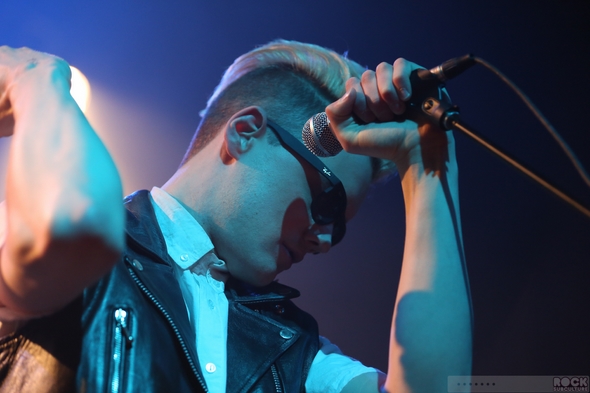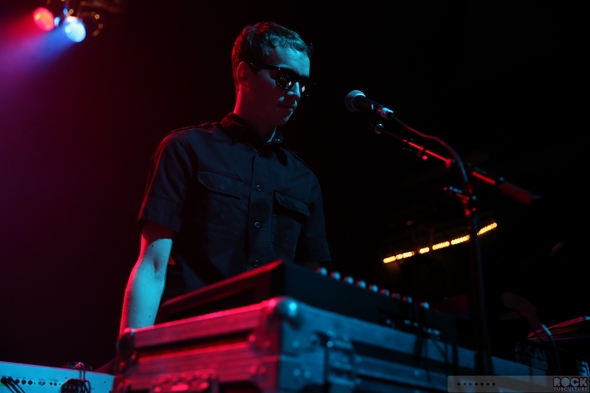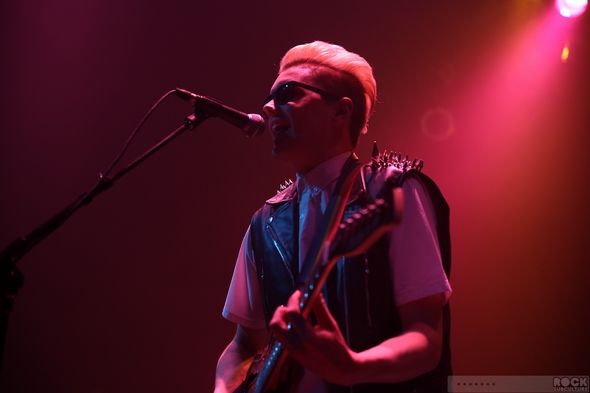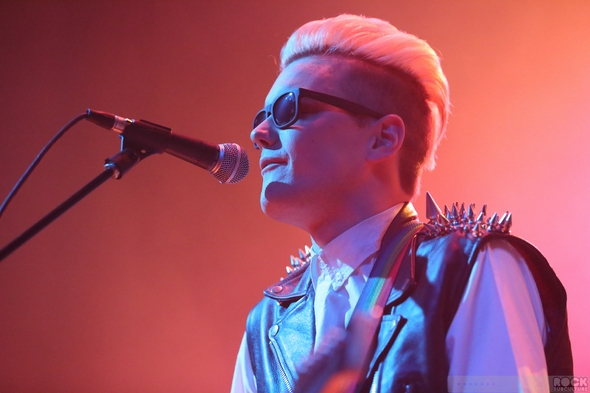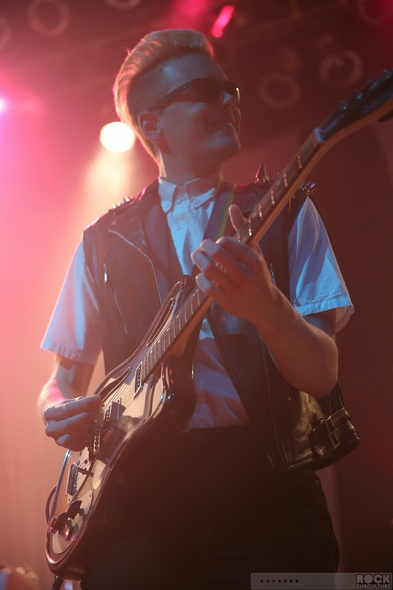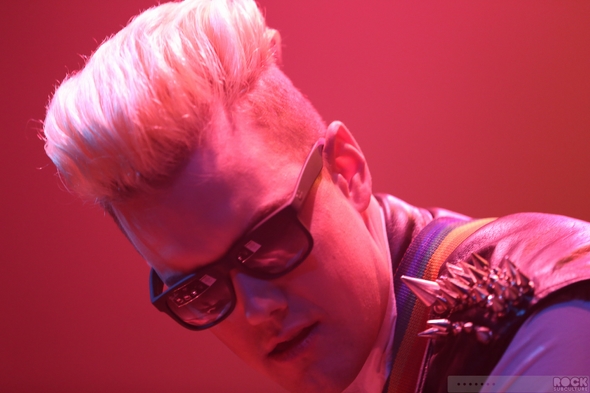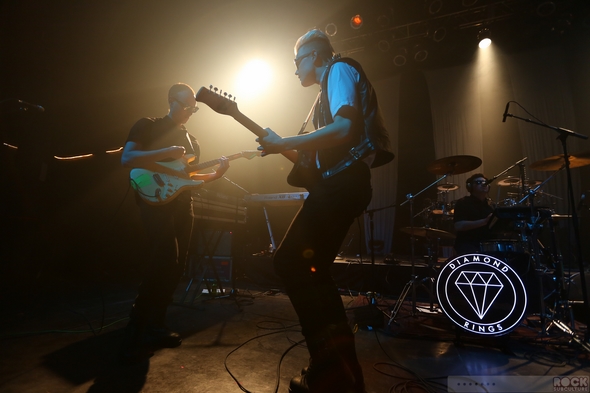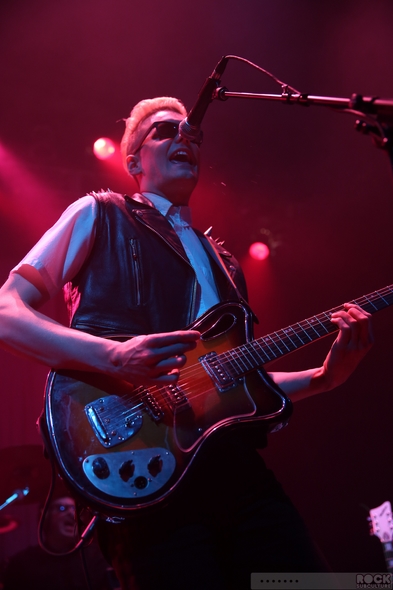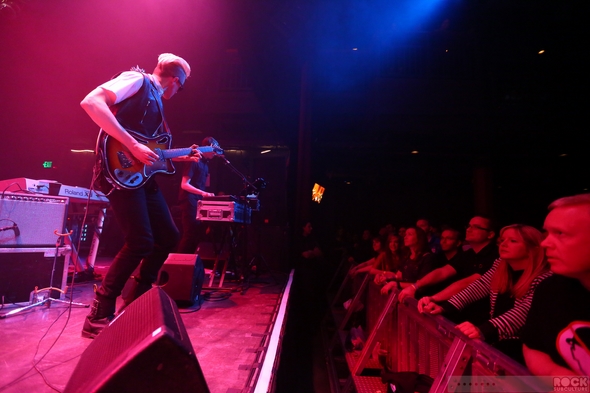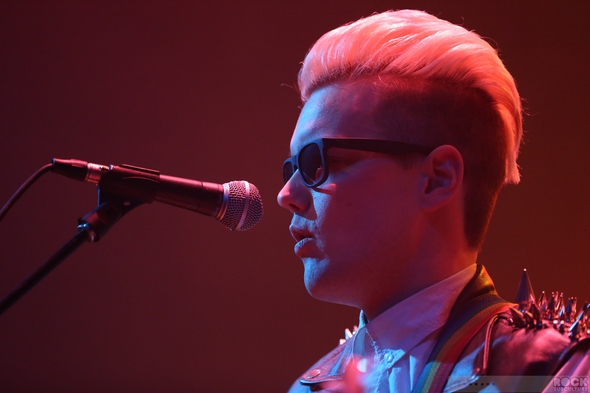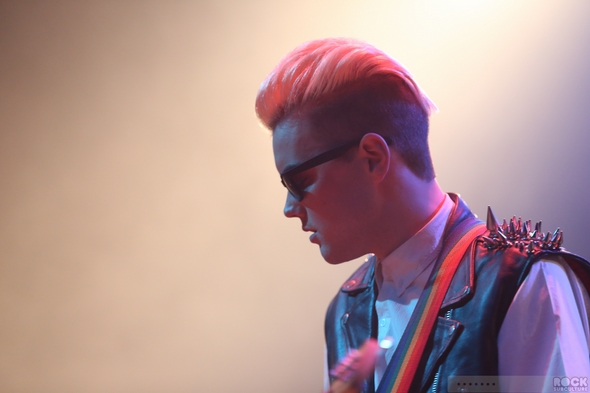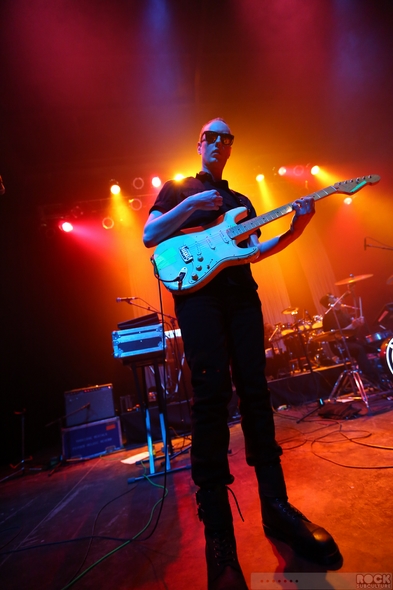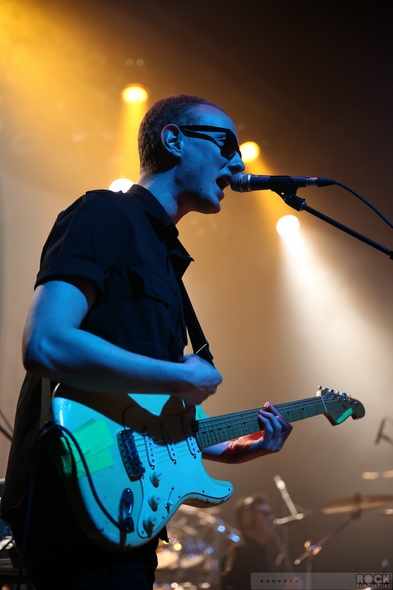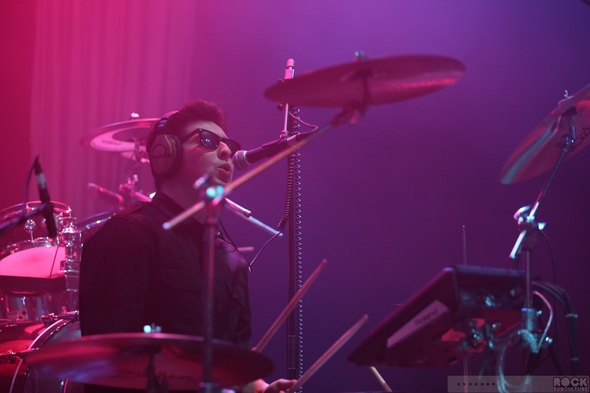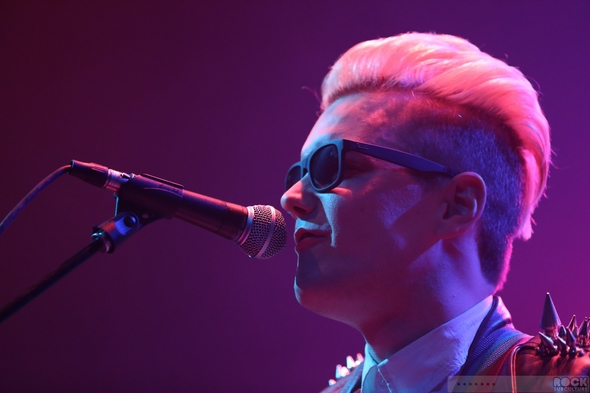 Orchestral Manoeuvres in the Dark (OMD)
I've been listening to OMD since the 80s, and it's always astounded me that they never found break away success in the U.S. that matched their musical accomplishments.  But the U.S. was always fairly fickle with a short attention span when it came to music in the 80s, New Wave British imports in particular.
I've always regarded OMD among the best of those times, and that movement, and they have such an incredible catalog of songs that I count some of them among the best that the decade had to offer.
In fact, when CD players had just gained some acceptance in the marketplace, the first two purchased I made were Depeche Mode 101 and The Best of OMD.  I can't tell you how many times I listened to those two works, but I played them constantly, and those OMD tracks are forever imprinted on my brain – every lyric, every bit of multilayered sound.
Founded in 1978 by Andy McCluskey and Paul Humphreys (Malcolm Holmes and Martin Cooper joined a few years later), the band found much bigger success in their home of England, particularly by the time their third studio album, Architecture & Morality, was released.
The band were true pioneers in New Wave and synthpop, though their sound really stands apart from their contemporaries.
In the U.S., probably their most recognized song by the masses would be "If You Leave", which featured prominently in the John Hughes penned and produced film, Pretty in Pink starring Molly Ringwald.  The song also serves as a great example of their work, which was often dealing with similar romance and love related themes.
While the band and their music feature keyboards and synthesizers and a decidedly electronic sound, most people might have some misconceptions about how the music is truly made and especially comes alive on stage.  They really function much like a traditional rock and roll band, only with a larger emphasis on the electronic, and without the employment of a guitar or any guitar-like sounds.
Paul Humphreys and Martin Cooper both play keyboards, but especially notable in a live show is the drum kit.  Malcolm Holmes is an amazing drummer, and being so familiar with their music, I found it intoxicating to watch the drums and feel the beat come alive on stage in a real natural and genuine way.
While Andy McCluskey does lead vocal on the majority of the songs, he also plays bass guitar much of the time as well, so I think their stage show is much different that people might imagine, if they've never been out to one of their concerts.
This is not one of those lifeless, pre-recorded sorts of electronic bands that aren't suited to bring much to the stage for a live show.  Quite the contrary – it is all very organic and exciting and driven with energy and excitement.
All of this I think begins with McCluskey, who was born not only to make music but to perform in a live setting.  And throughout the night, I found more and more that he has a special relationship with his audience – getting them excited and charged and then feeding off that energy himself, and giving it back to them again two-fold.
Throughout their set at The Depot last night, song after song, the energy level in the room continued to build and build.  During the songs in which McClusky put the bass aside, he danced like a madman all over the stage, in his own brand and style that is both intense and comes across as some form of unrestrained emotion.
McClusky was very much connecting with each and every member of the audience with whom he could make contact – whether it be a high five, handshake, or locking on with his eyes, he wanted to seize each moment and create a special connection and experience for each fan that came out to see the band and hear their new songs as well as the classics.
One funny personal moment for myself was during one of the times he was making his way across the stage to high five those in the front few rows…  I had shot the first three songs in the photo pit, and afterwards gone back to the front row with my friend, who I was standing behind.  As he came past, I merely extended my index finger, pointing out at him in excitement, enjoying the show…  in return, he stuck out his index finger and touched the end of mine, in kind of a funny way.  After the show, my friend compared this to the famous Michelangelo's Creation of Adam from the Sistine Chapel, whereas my first thought was E.T.'s "phone home".   In any event, it was a cool and funny moment.
Of course, Paul Humphreys provided lead vocals on several of their best songs, and he has an altogether different stage presence as he delivers his own beautiful vocals.  My impression is that he is really drawing on inner emotions, and his voice is still amazing as well, and it was awesome to see him take center stage and deliver on these awesome, classic songs.
But not was all of the classic variety, as tracks from the new album were brought to life as well, and they fit in perfectly with the existing catalog.  Though the new album just came out this week, it was obvious that there were many fans in attendance as I could see them singing along to the new lyrics.
It was a really full set, spanning about an hour and forty five minutes, give or take.  Below is a photo of Andy McCluskey's set list and Paul Humphrey's set list from the stage: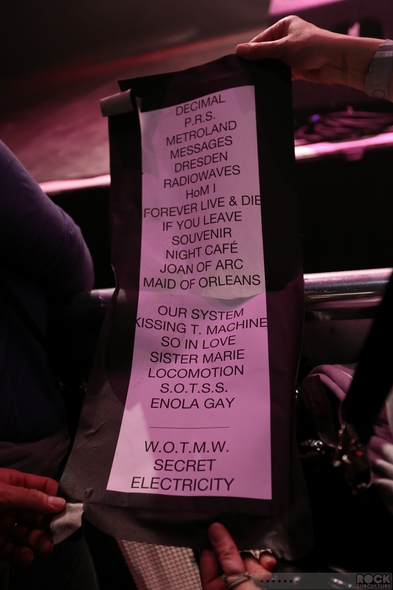 Below is the setlist from last night's show…
Setlist:
Decimal
Please Remain Seated
Metroland
Messages
Dresden
Radio Waves
History of Modern (Part 1)
(Forever) Live and Die
If You Leave
Souvenir
Night Café
Joan of Arc
Maid of Orleans
Our System
Kissing the Machine
So in Love
Sister Marie Says
Locomotion
Sailing on the Seven Seas
Enola Gay
Encore:
Walking on the Milky Way
Secrets
Electricity
As a funny aside, the last and only time I'd ever seen OMD live was circa 1990…  I had skipped my senior prom in high school to see OMD open for Book of Love in a small club in downtown Sacramento.  And I actually happened to have saved a newspaper clipping from the Sacramento Bee previewing the show, as well as a small leaflet for the Book of Love half of the concert (what can I say – I save everything…):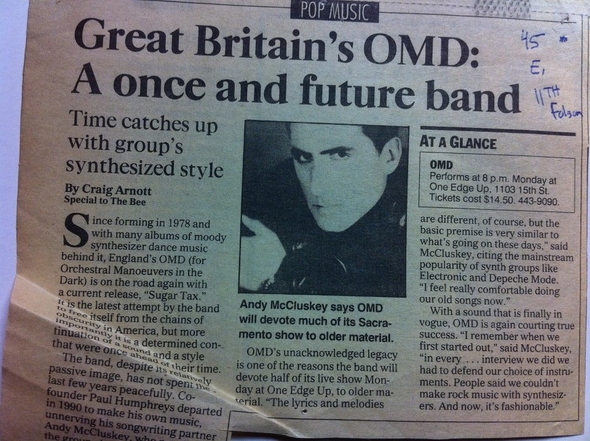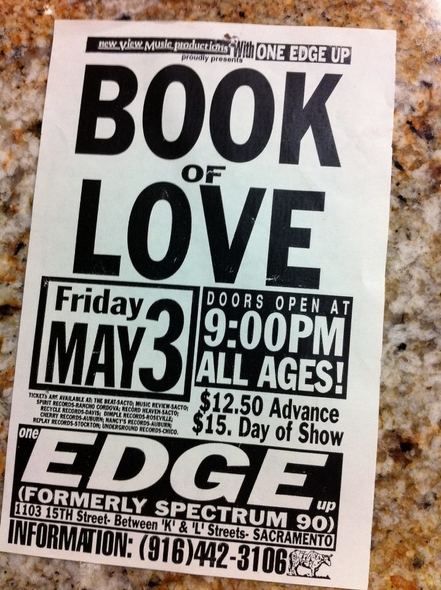 On a personal level, it was really amazing to not only see the band play live again, but to meet the band.  It was a great day, even if I was operating on little sleep – in fact, that probably contributed to the surreal and nostalgic nature of the whole event.
I definitely mark it among my favorite shows of the year thus far, and encourage people to catch one of the last remaining shows on the tour if you have the chance.
Below are some images of OMD performing on stage at The Depot in Salt Lake City last night: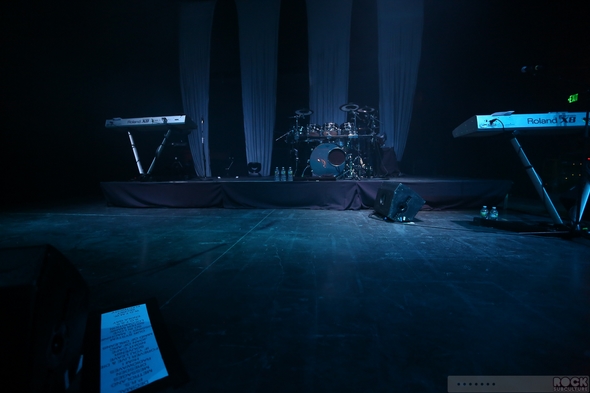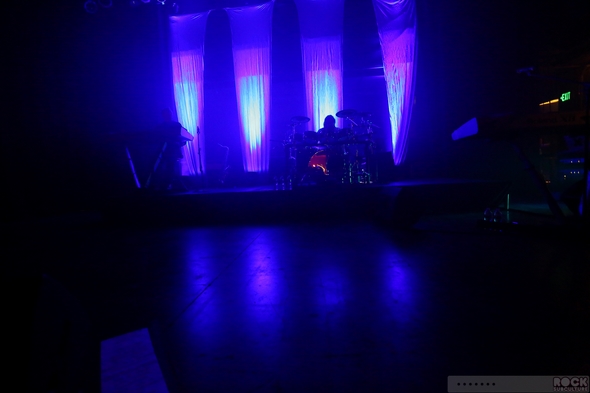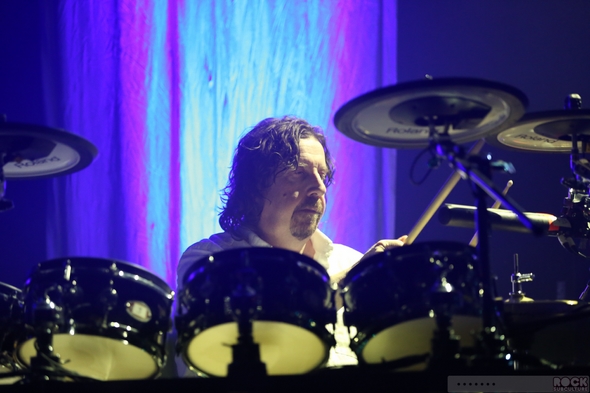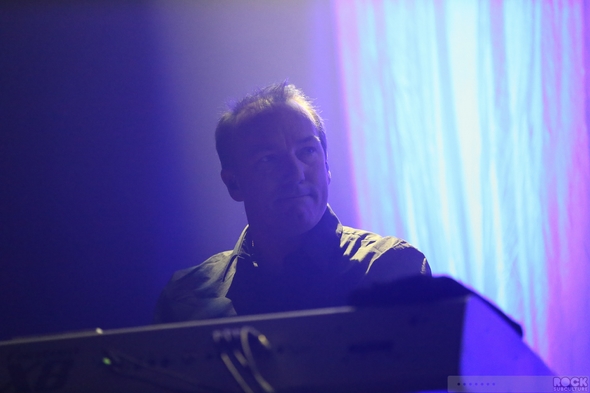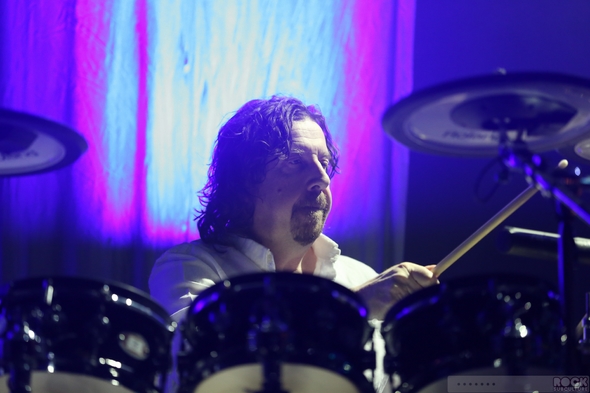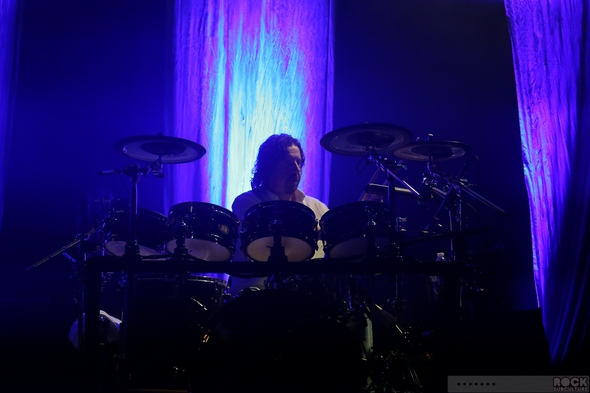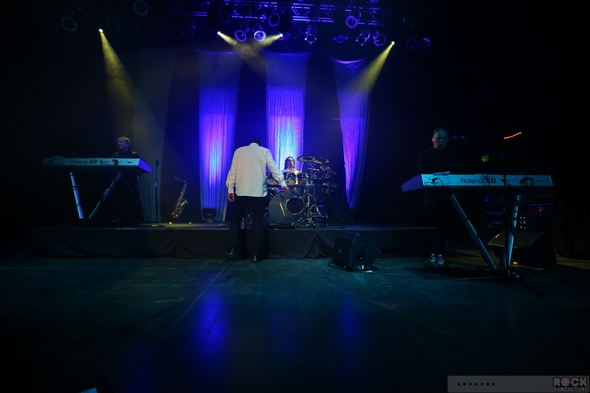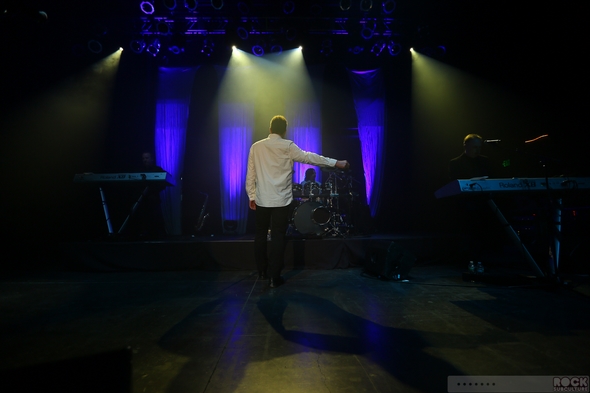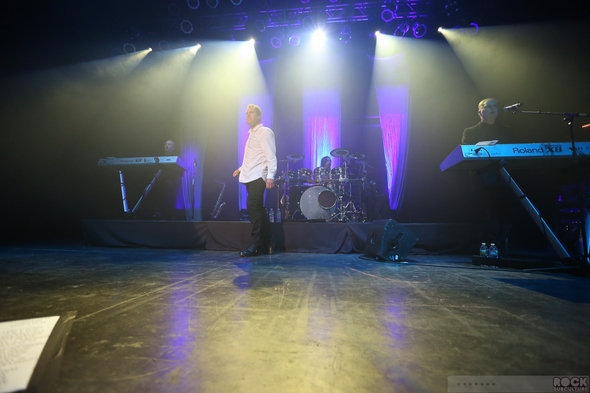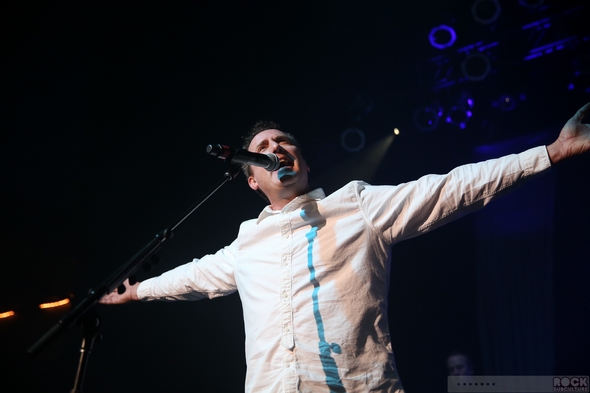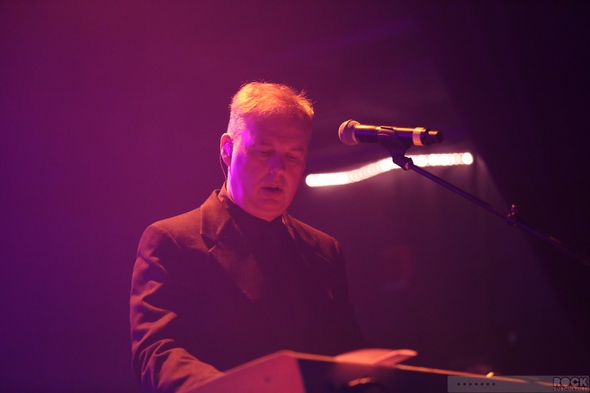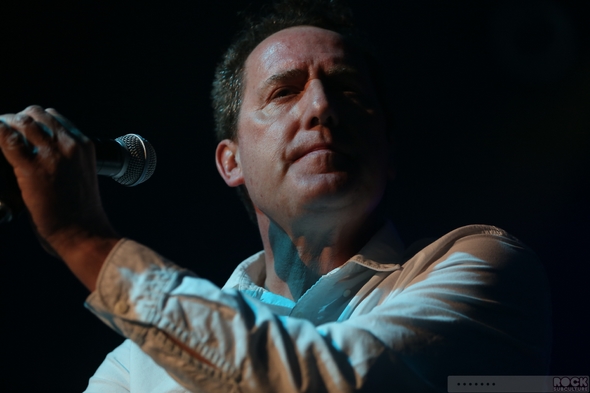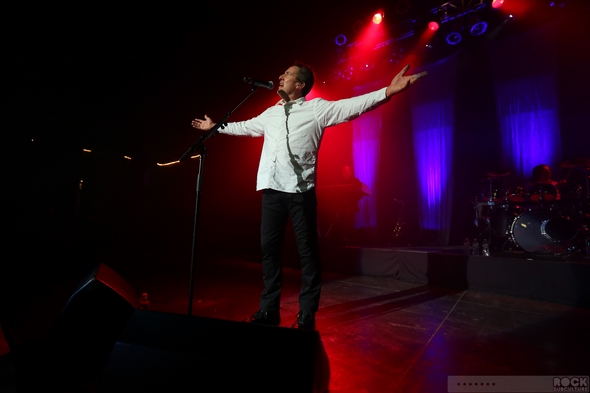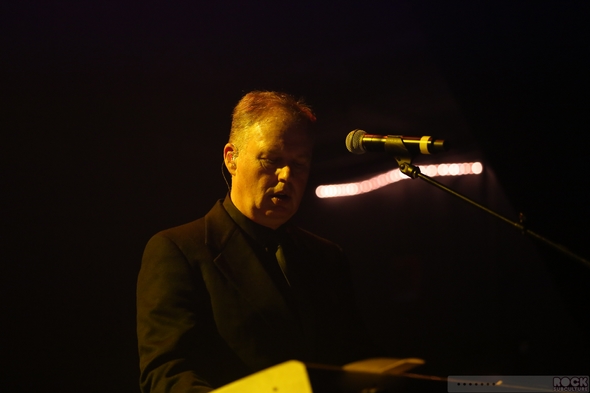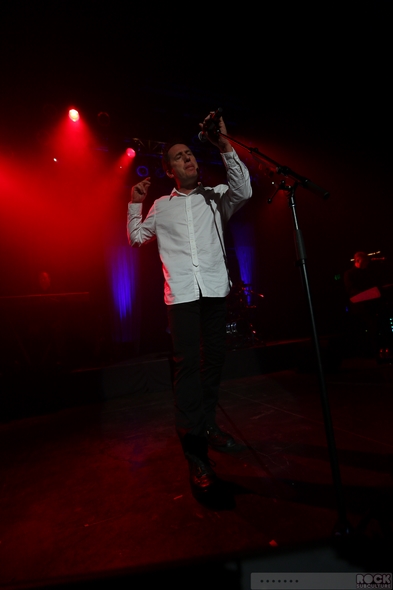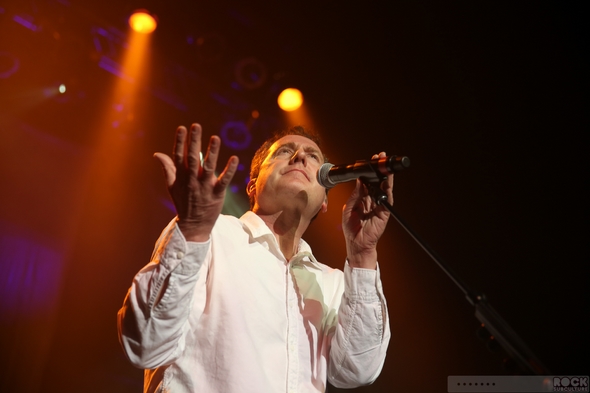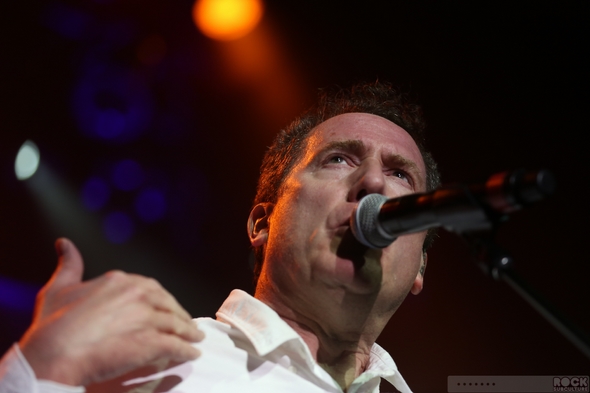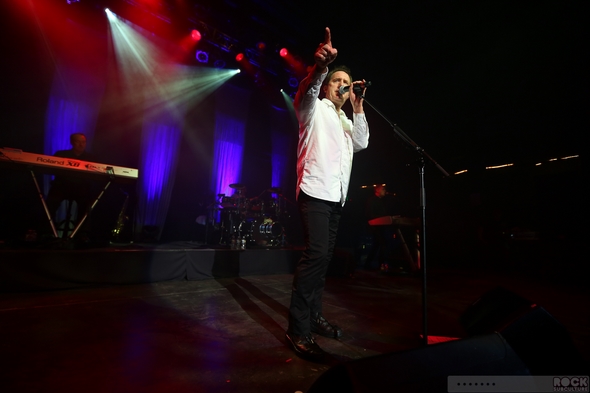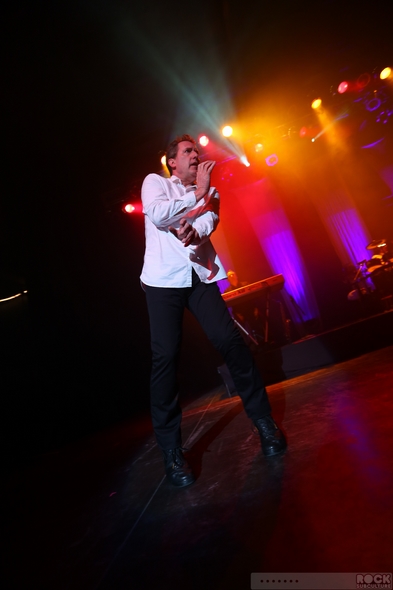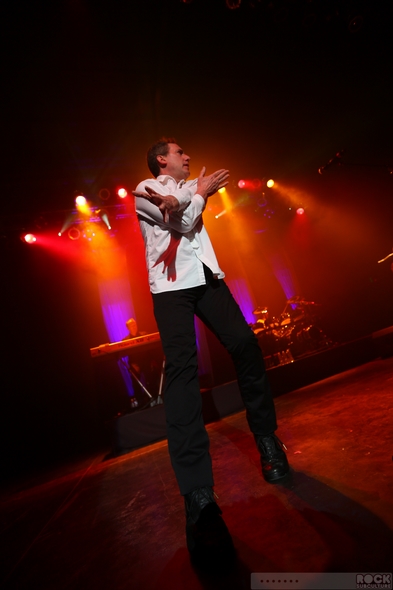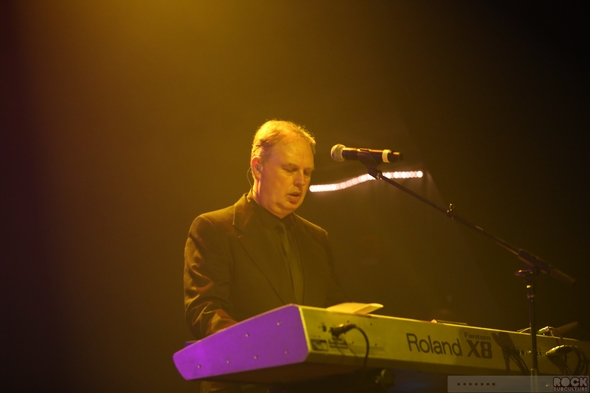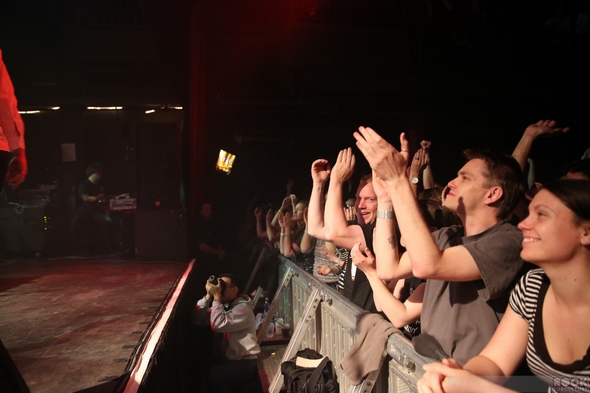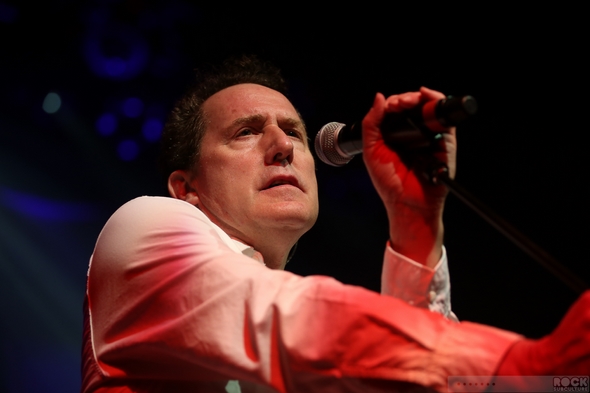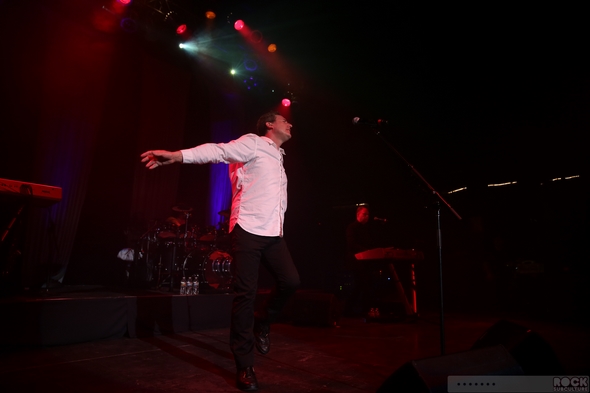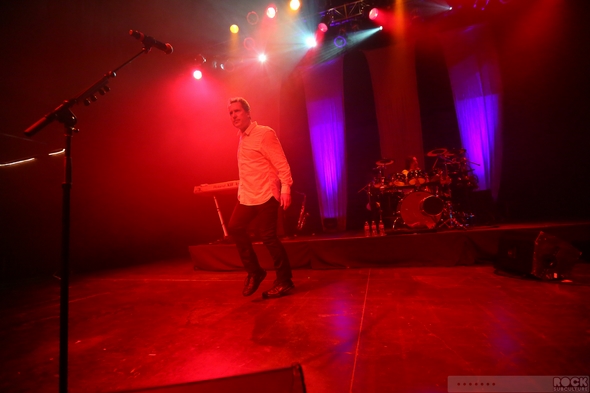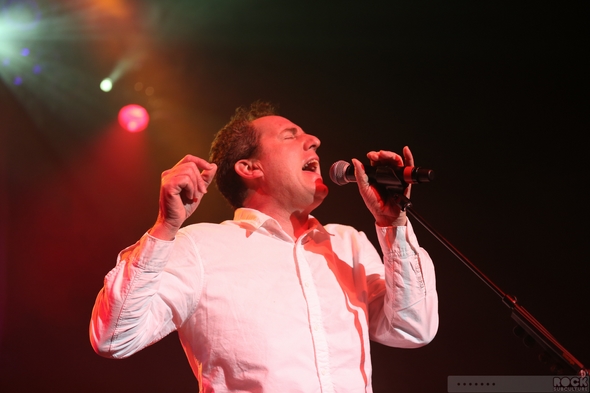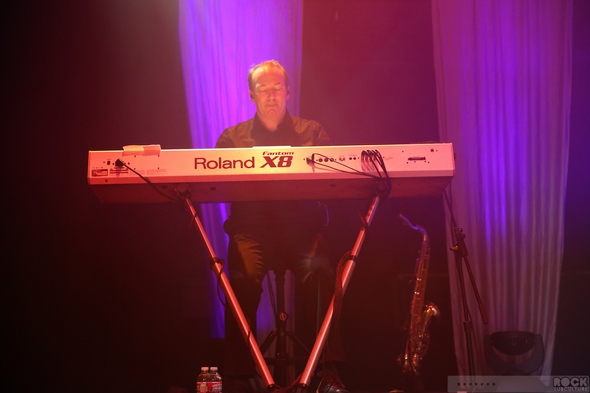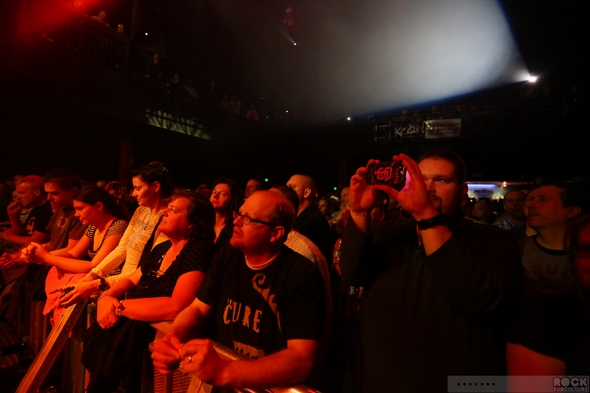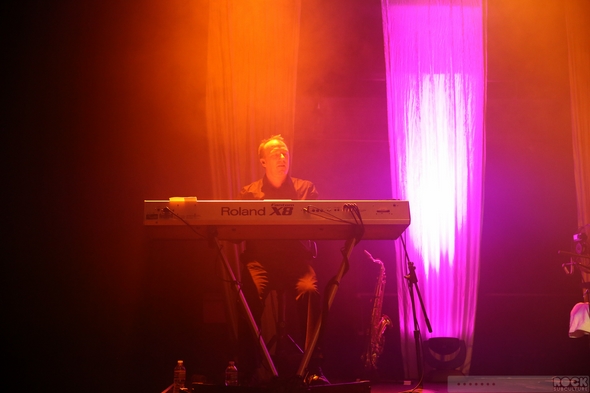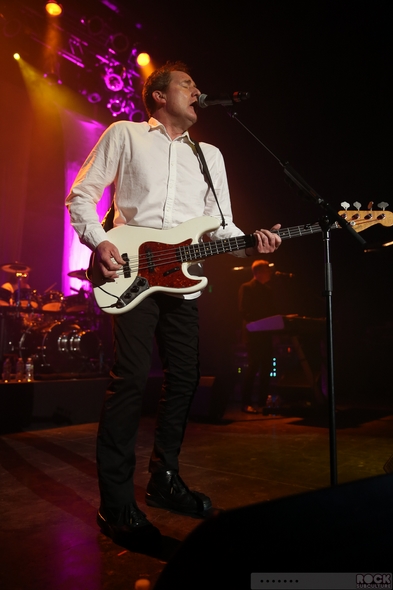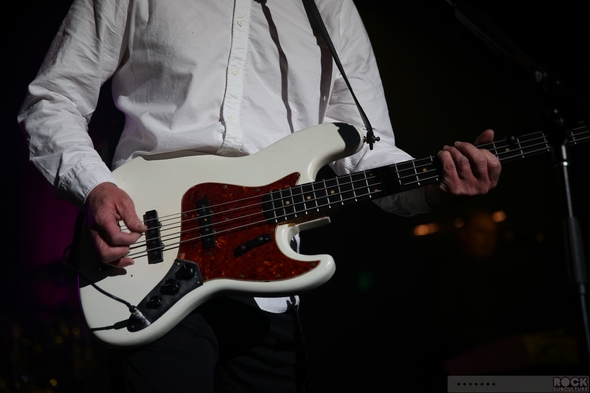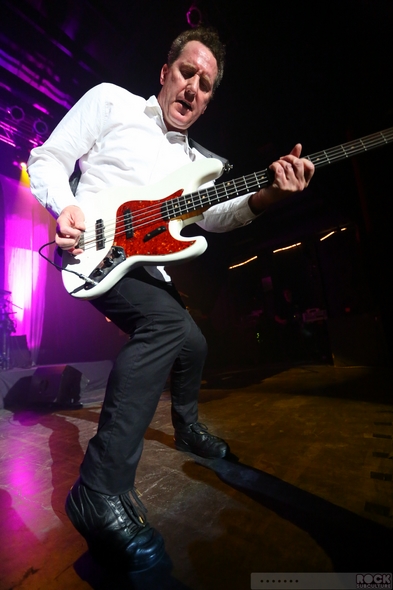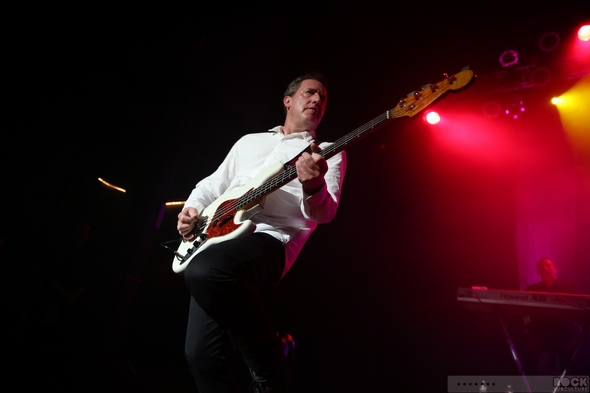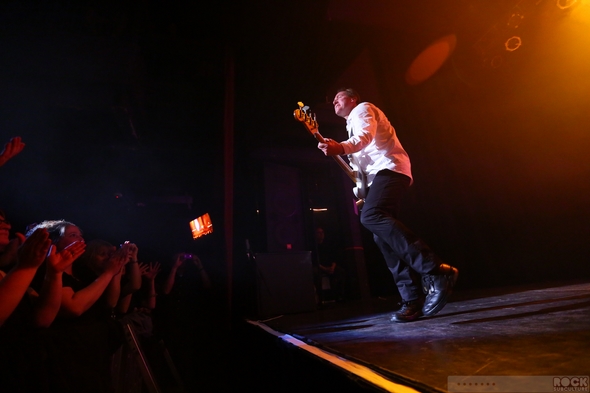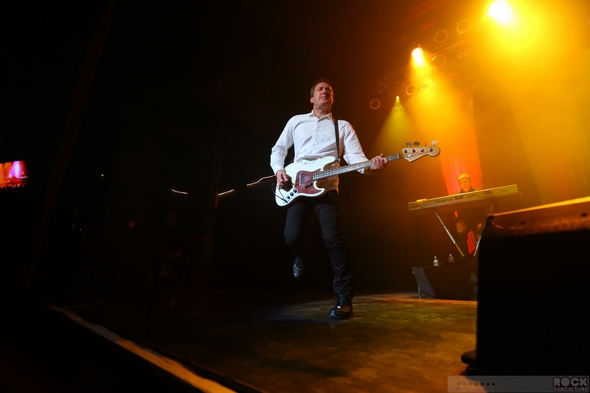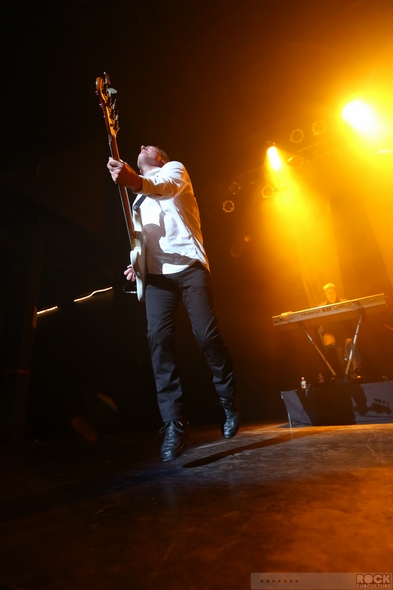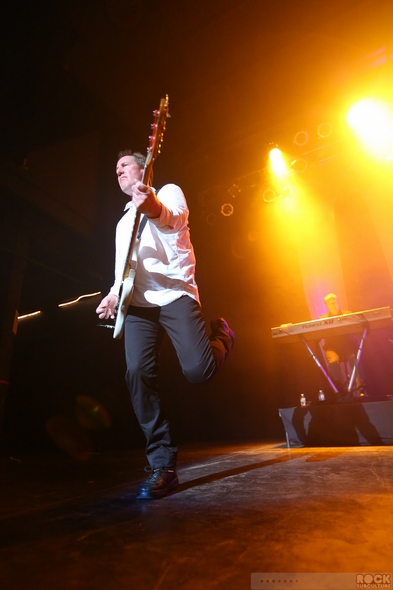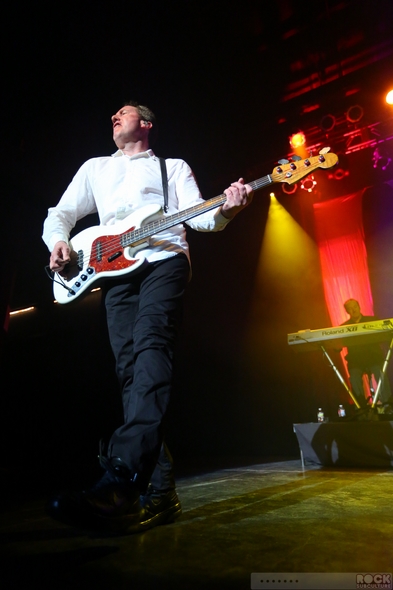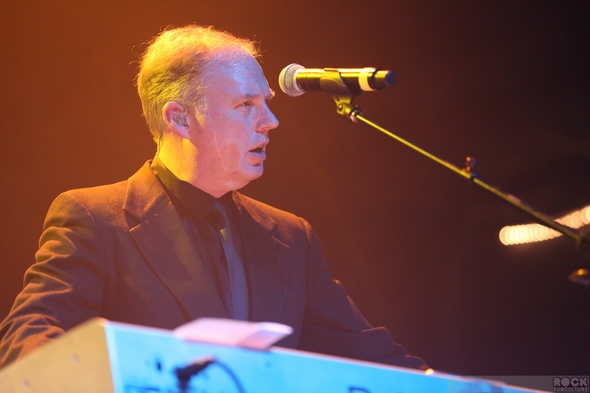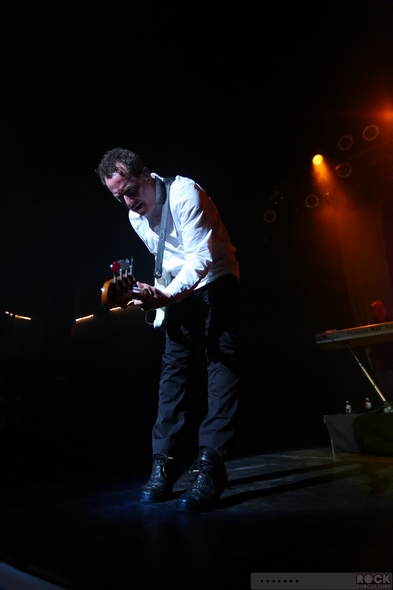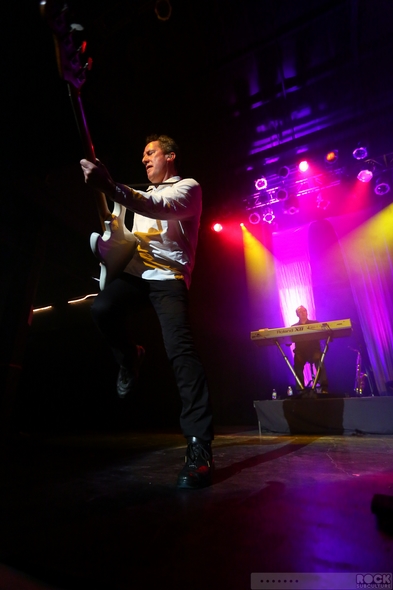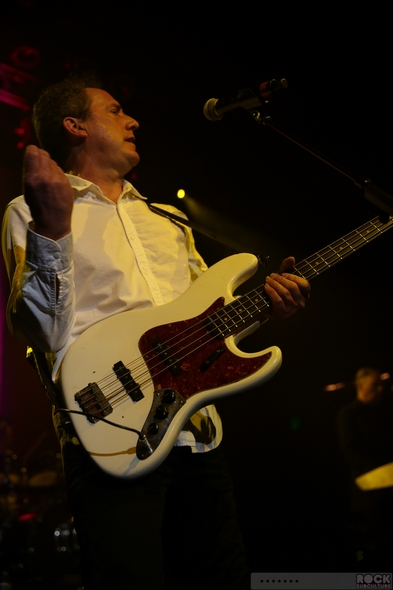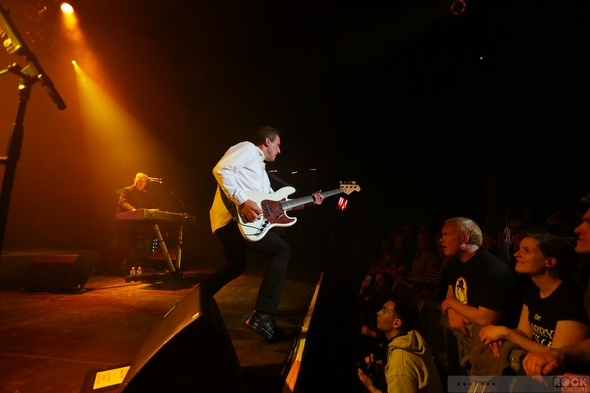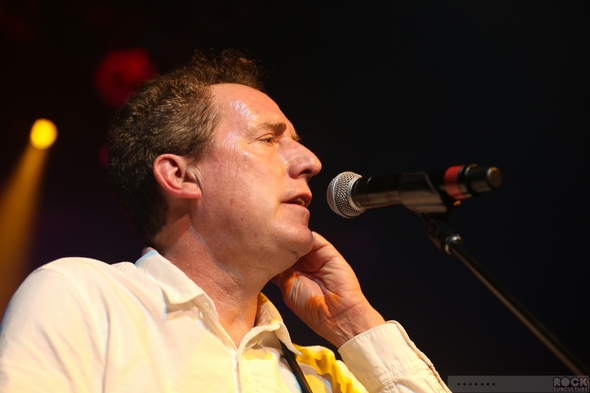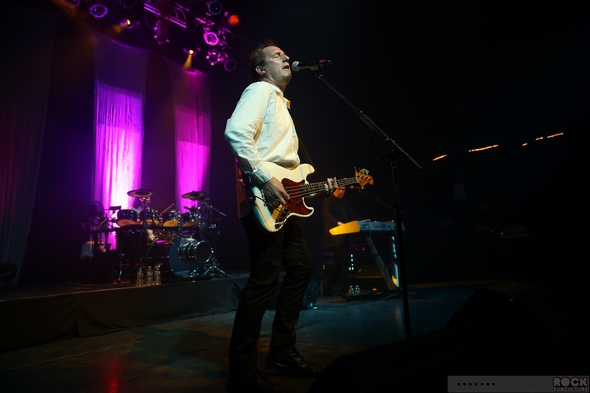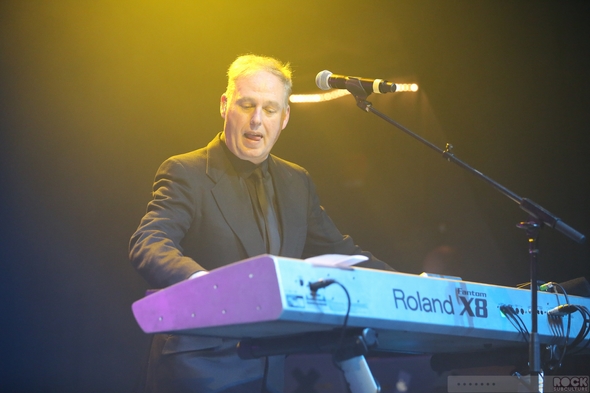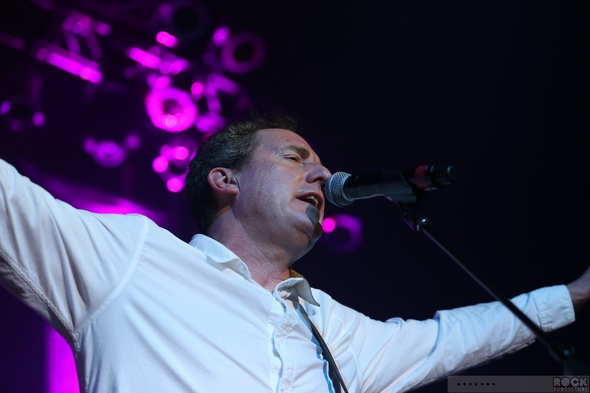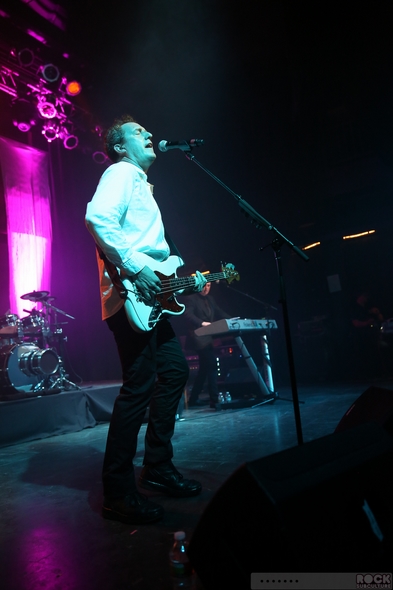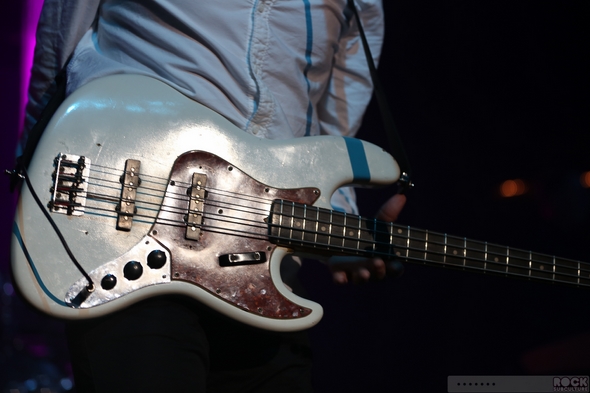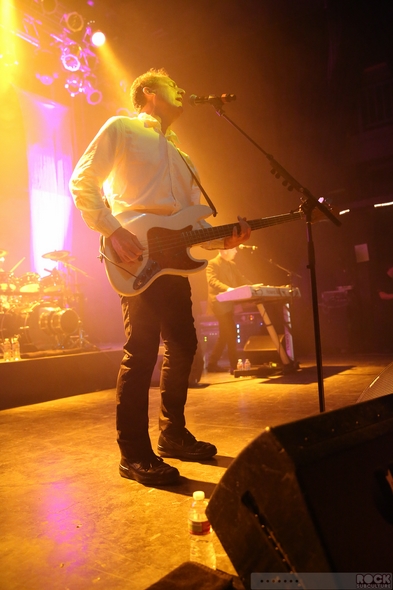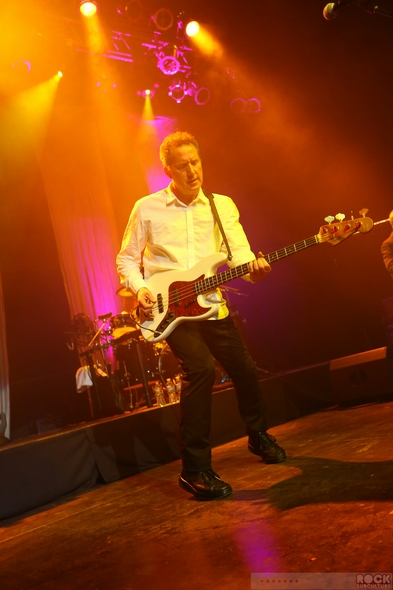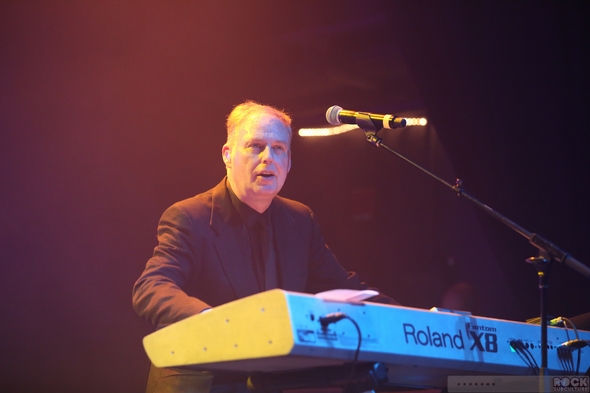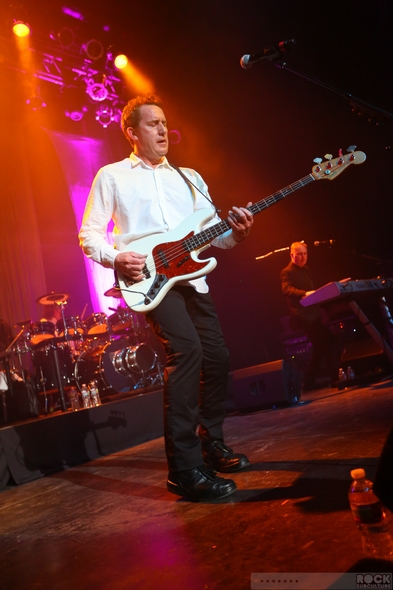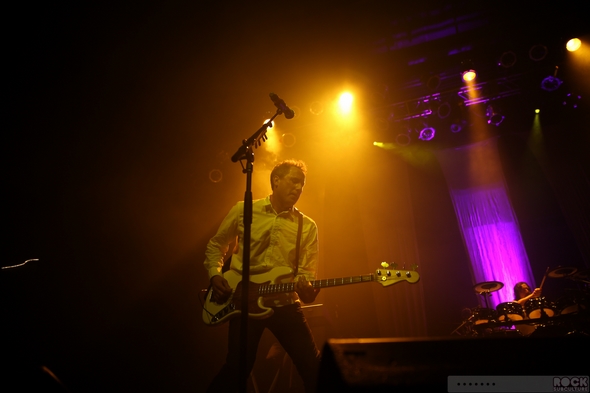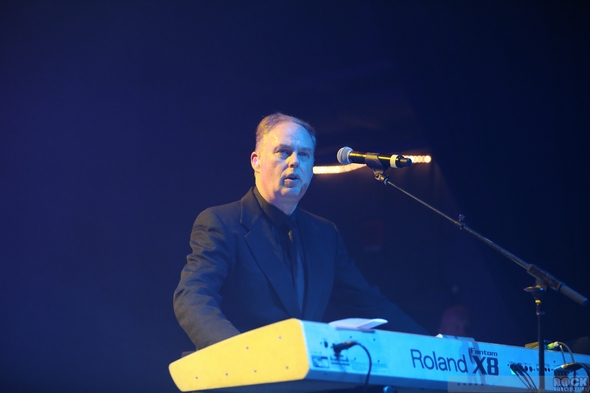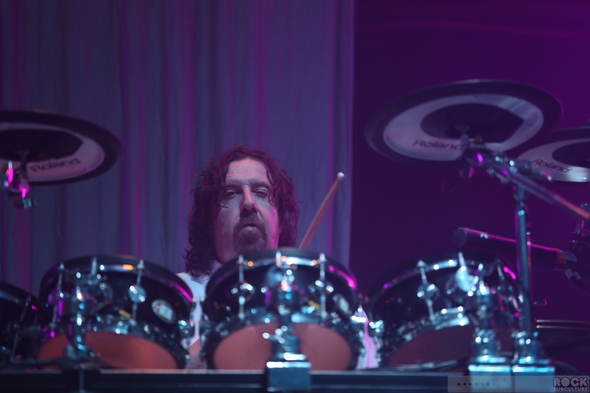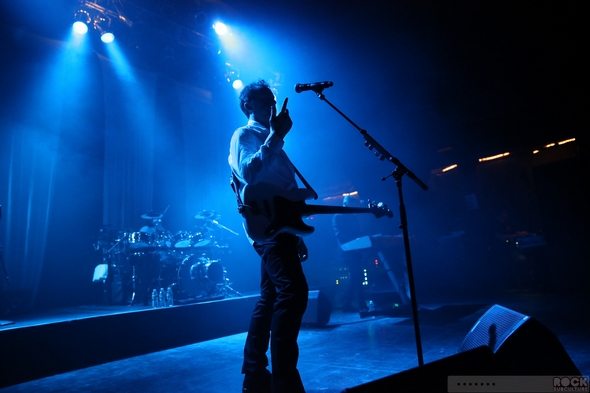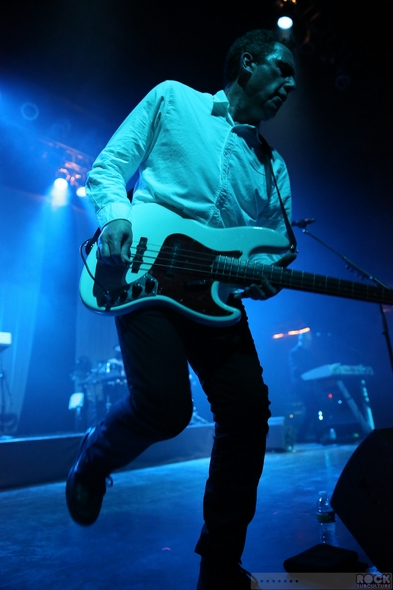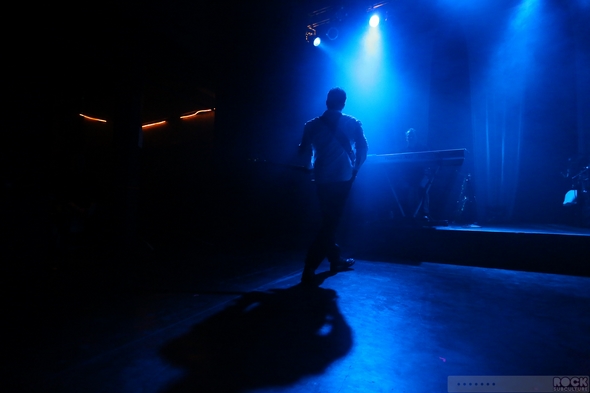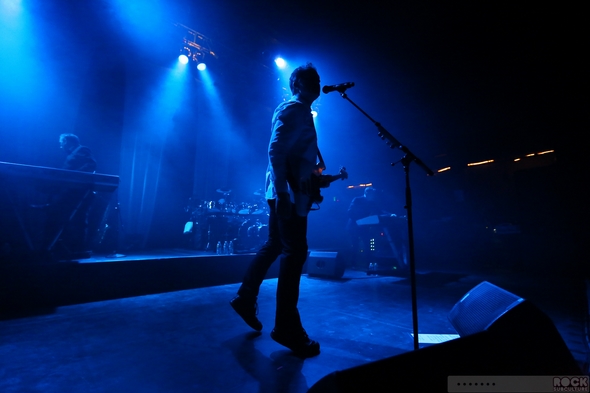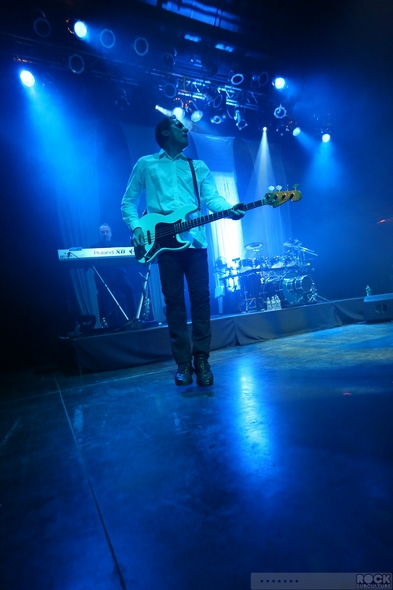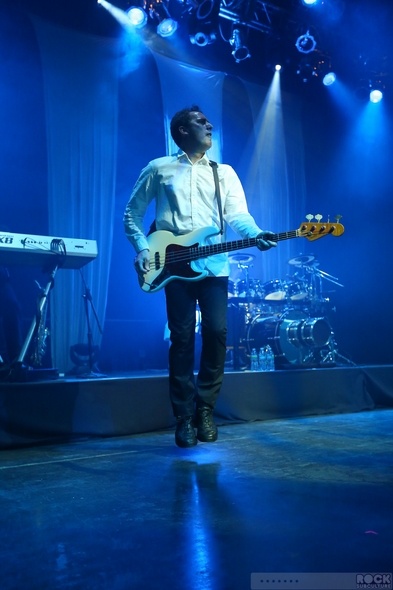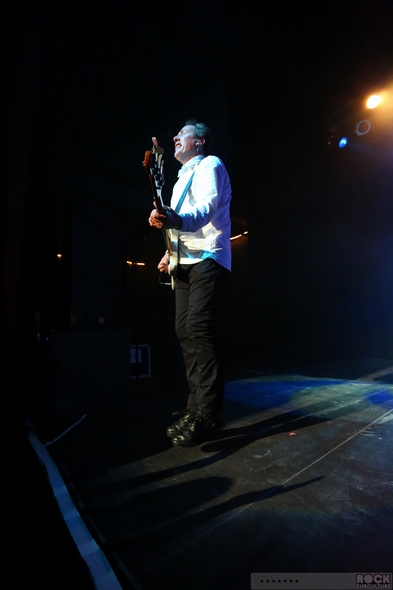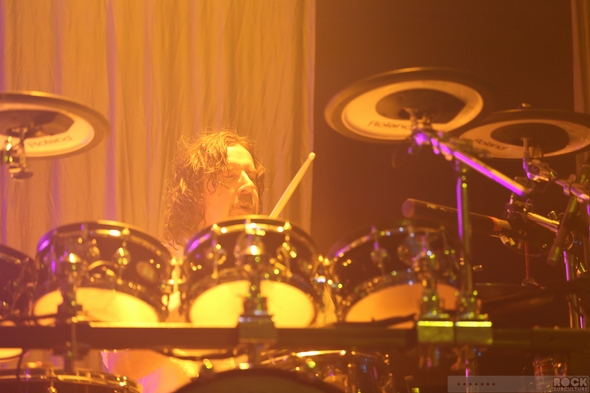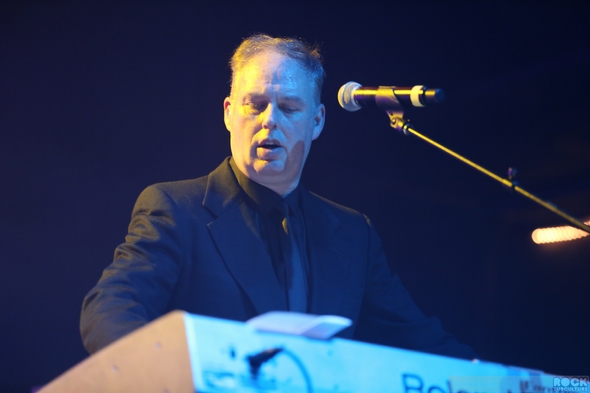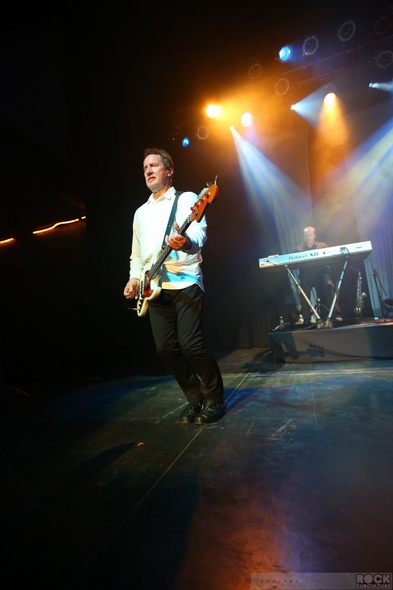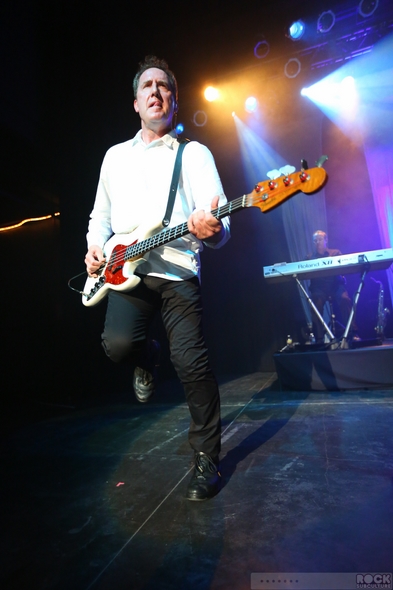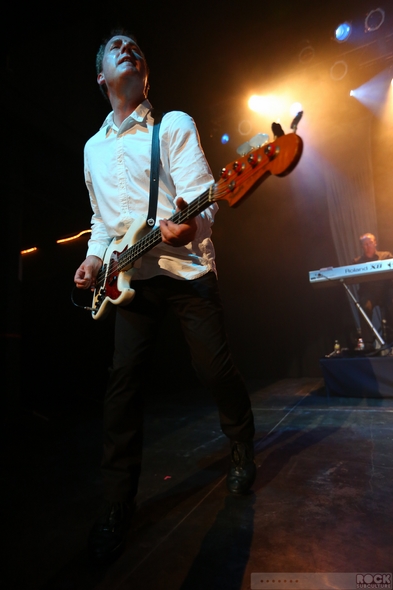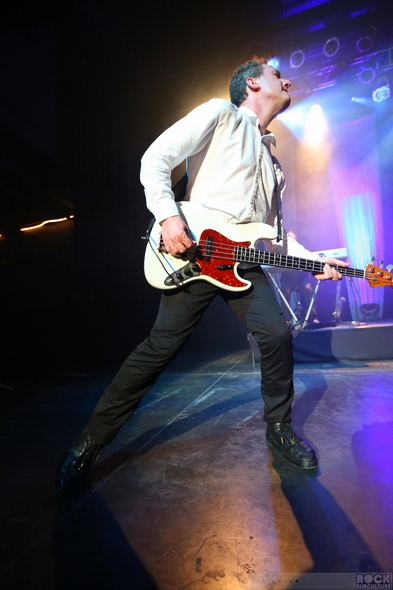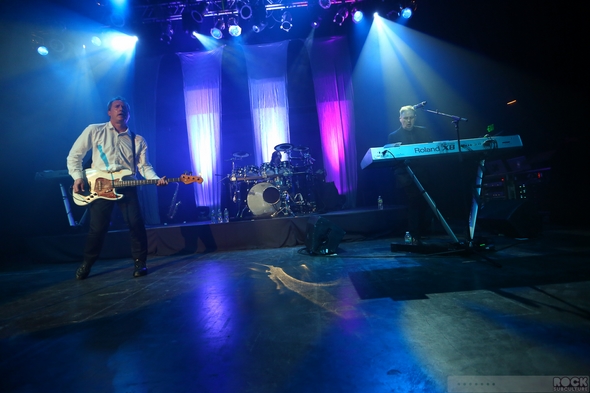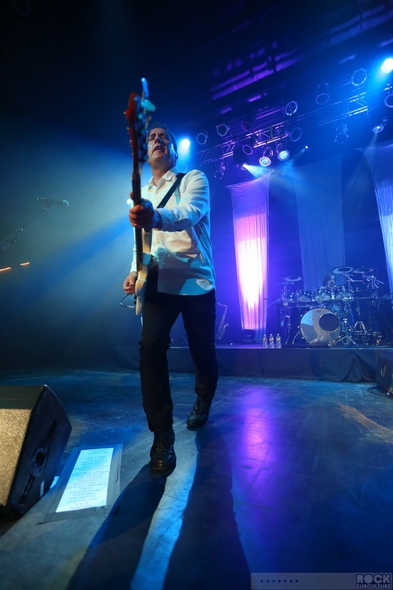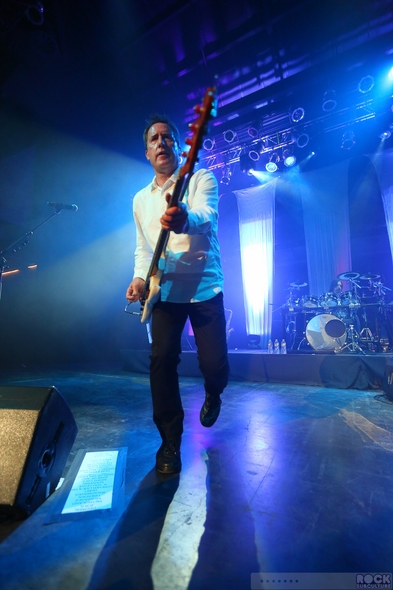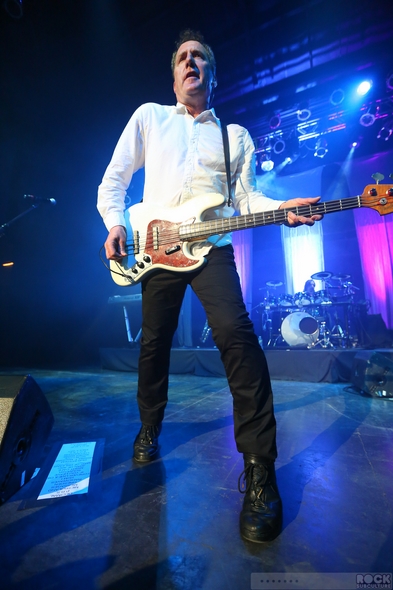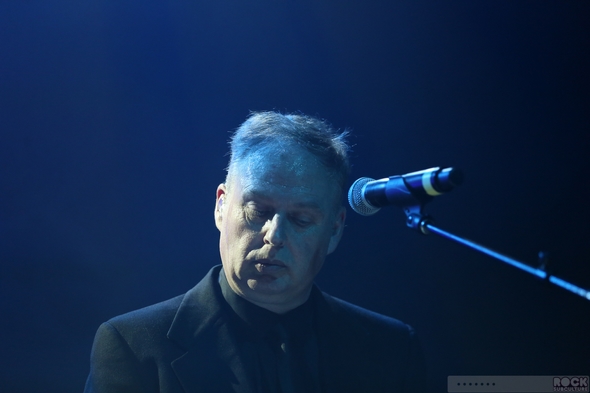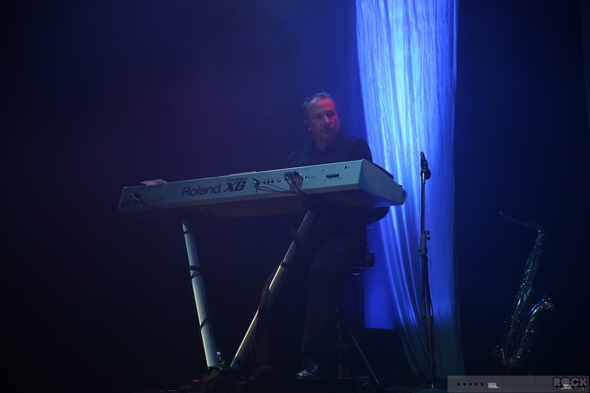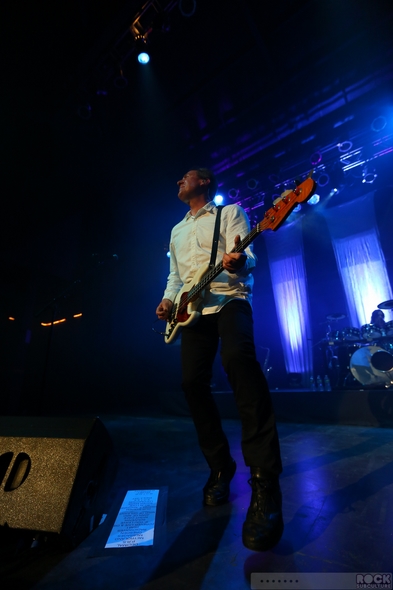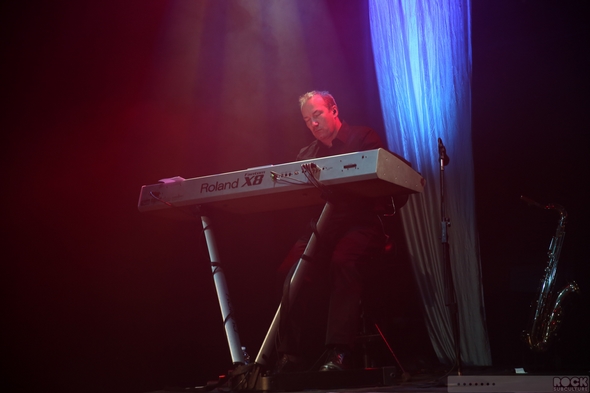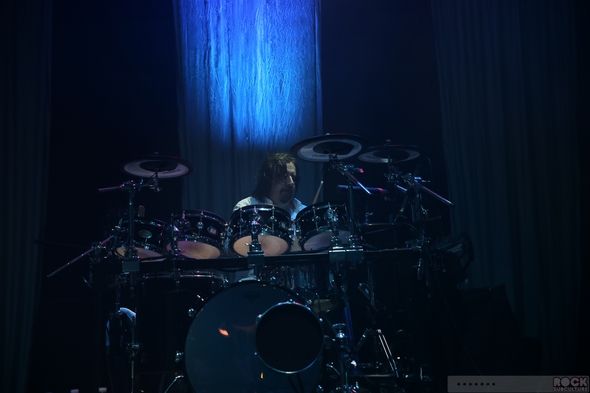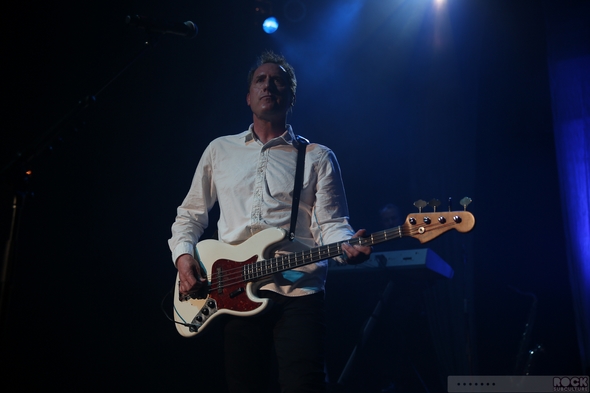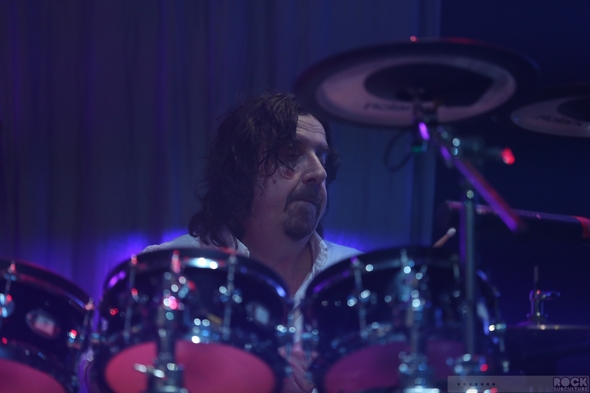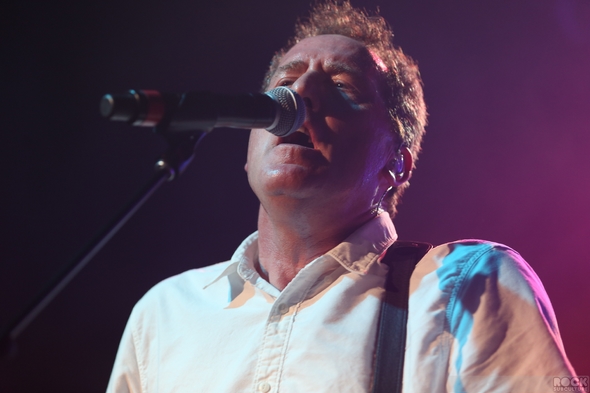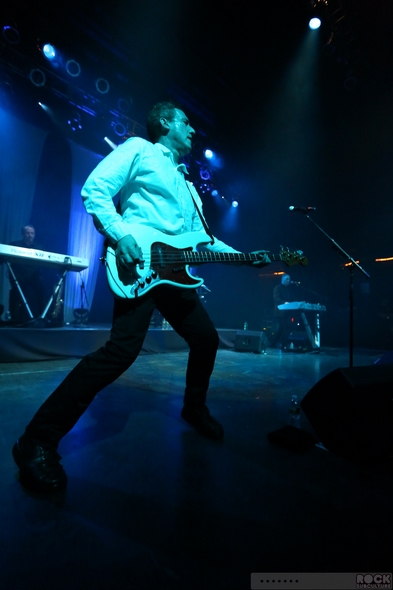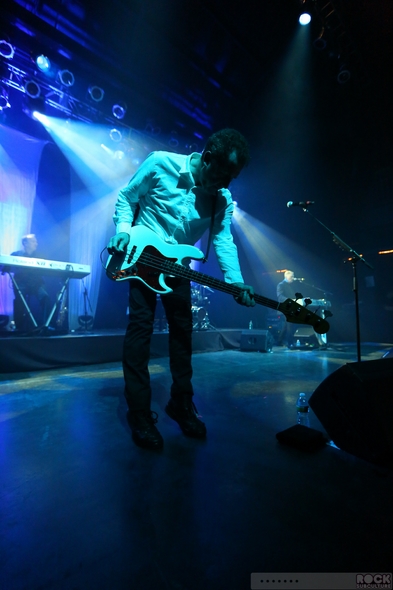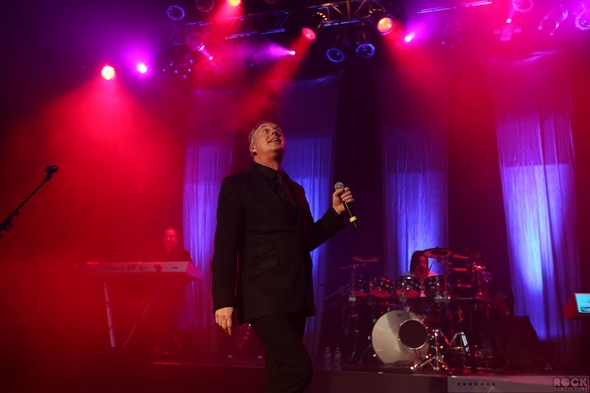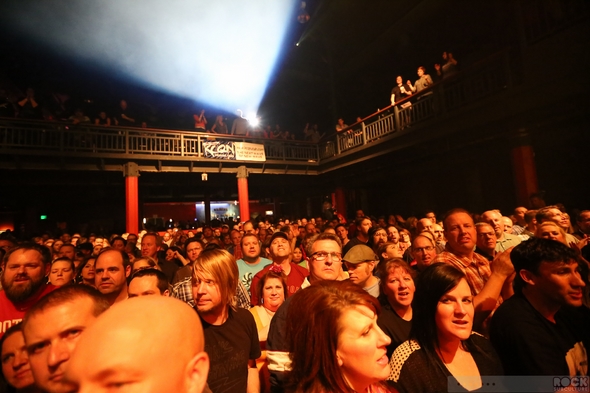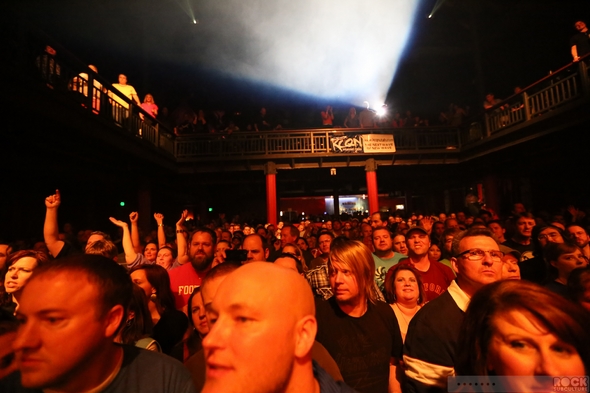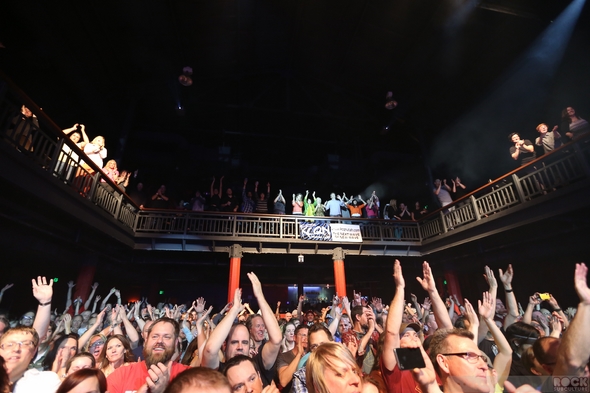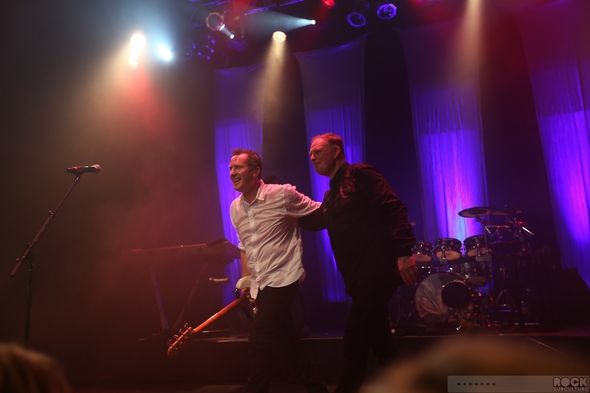 Jason DeBord