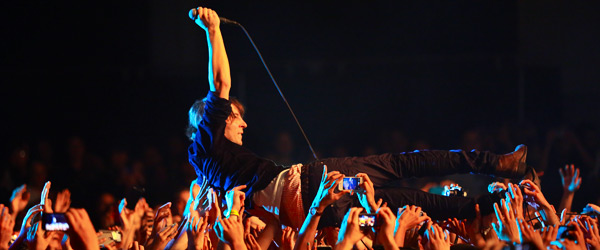 Thomas Mars, vocalist for French alternative rock band Phoenix, was a man of few words in-between songs at their Coachella headlining warm up gig at Freeborn Hall at U.C. Davis last night, but the show was extremely interactive.  By the second song of their approximately hour and a half set, he was already at the edge of the stage, leaning into the audience.  By the time the high energy show came to an end, he'd sung one song on the front rail of the all standing/GA venue, made his way deep into the crowd sometime thereafter, and eventually crowd surfed atop the sold out capacity crowd.  It was among their first live shows in several years, and they played a lot of material from their highly anticipated forthcoming fifth studio album, Bankrupt!, due April 22nd.

Who: Phoenix
Supporting: Mac DeMarco
Venue: Freeborn Hall at U.C. Davis
Where: Davis, California
Promoter: Another Planet Entertainment
When: April 2, 2013
Seating: General Admission (also photo pass first three songs)
This was the first time I'd been to a show at this venue since The Pixies played there in April 2004, so it had been awhile.  It's too bad this venue is not used more for concerts, as it has really nice acoustics, the lighting was really good (once the "red" motif was dropped after the first song), and Davis is a really nice college town with lots of enthusiastic, happy people.  Though it looks like Another Planet Entertainment is bringing more shows here, so kudos for that.
It was a great crowd though, who were obviously thrilled by the entertainment put on by Phoenix and supporting band Mac DeMarco.
Mac DeMarco
I was unfamiliar with Mac DeMarco and his band prior to the show, and came away impressed with their music and set.  Their stage presence is definitely that of a garage band with the Canadian native, and I would guess that they had as much fun as the audience.  He and his bands bring a level of comfort to public performance that gives a feeling of hanging out with some friends jamming; they are completely devoid of any pretentiousness, that is certain.
The 22-year old's first two albums, Rock and Roll Night Club and 2, both debuted last year.
You can check out one of his tracks on Bandcamp and another on CapturedTracks.com.
Below are some photos of Mac DeMarco performing on stage: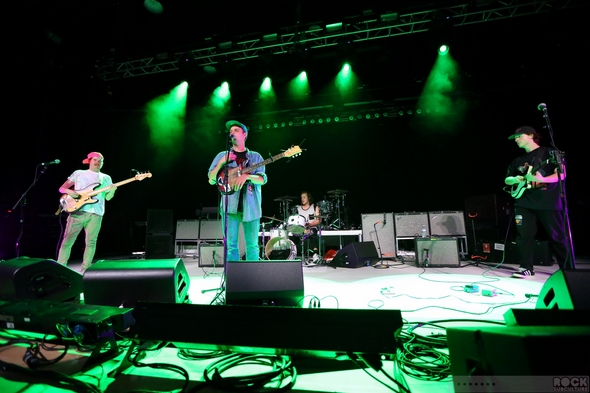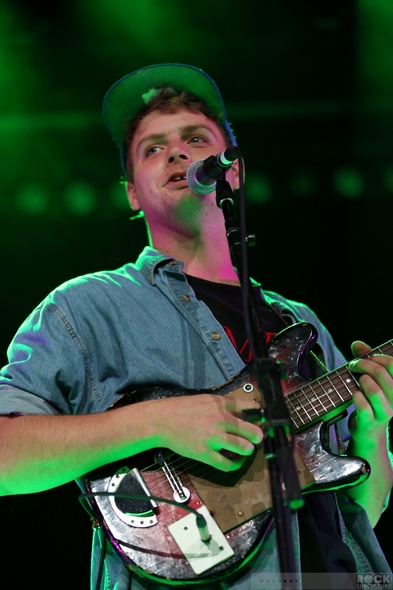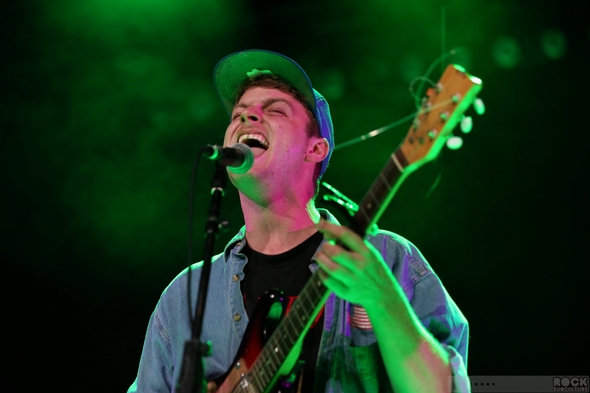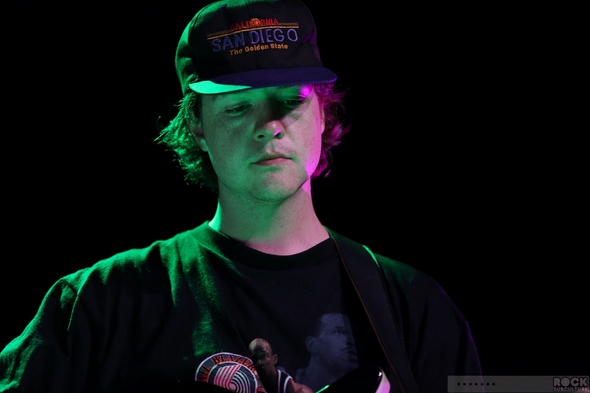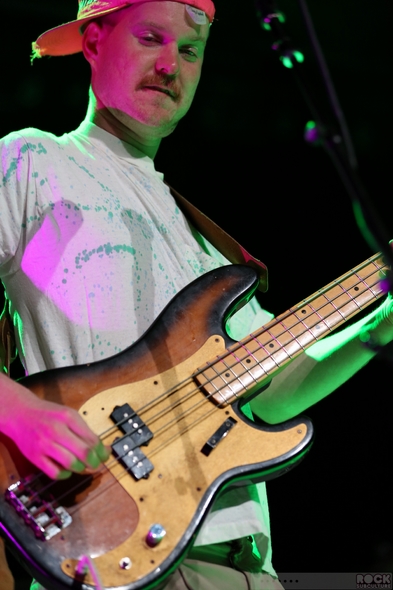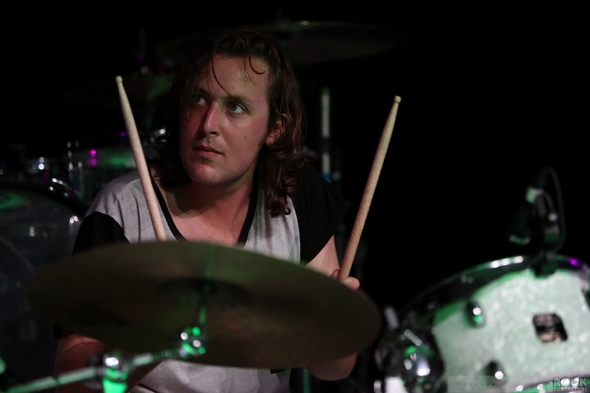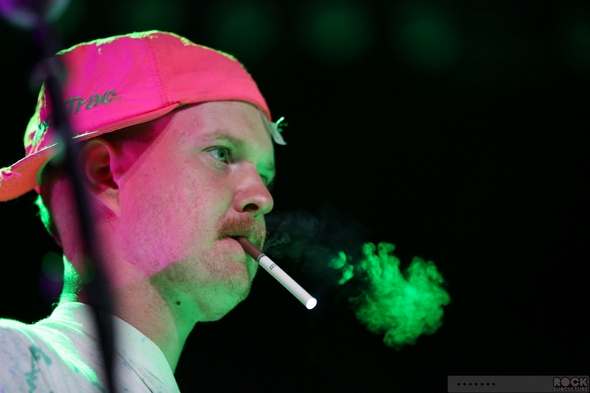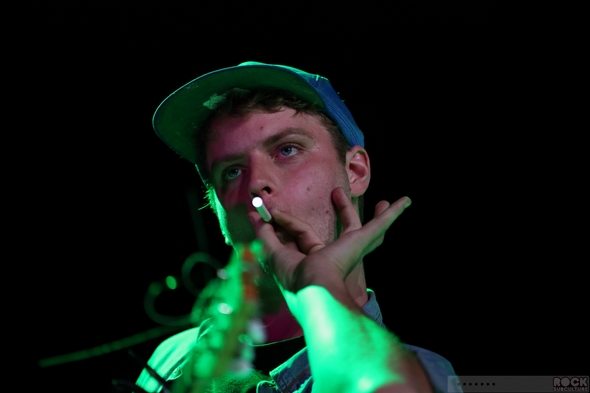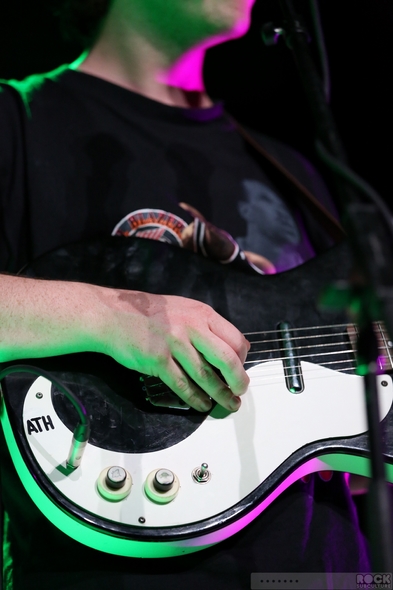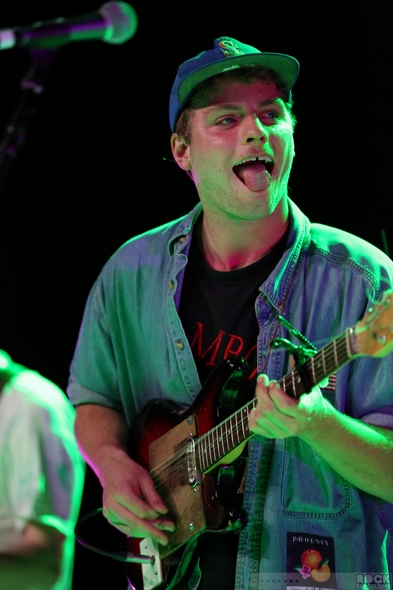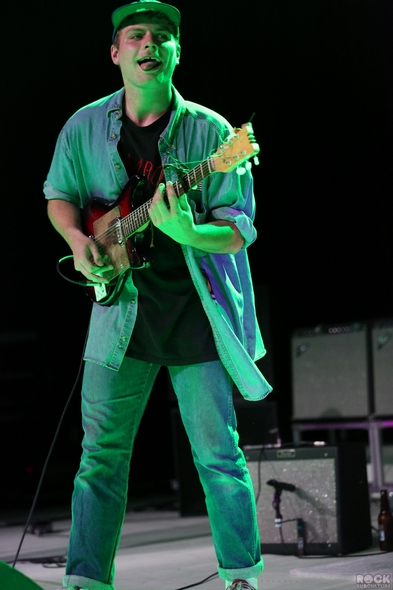 Phoenix
Members
Thomas Mars (vocals)
Deck d'Arcy (bass)
Laurent Brancowitz (guitar)
Christian Mazzalai (guitar)
I was a casual fan of Phoenix prior to last night, and had never seen them play live before, but givin their upcoming role in Coachella this month, and then Lollapalooza in August, once the show at Davis was announced, I definitely wanted to check them out.  It sold out swiftly, and a smaller show at the 800-capacity The Independent, which was more recently announced, was a hot show the night before.  A lot of people from the Bay Area who couldn't get in to that show came out to Davis last night.  Both served as unique opportunities to see the band play live in intimate venues, especially in comparison to the tens of thousands who will show up at the leading festivals and generally be left watching the live action on stage on the giant monitors, far back in a sea of people.
But Phoenix is one of those rare bands that turns casual fans into dedicated followers, as they put on an incredible show and their music is amazing, particularly the songs previewed from the new album.
The electro-indie band is from Versailles, France, and have been active for over a dozen years now.   The friends began is a garage band, though they found their biggest success in 2009 with their last album, Wolfgang Amadeus Phoenix, which earned them a Grammy Award that year for Best Alternative Album; subsequently, their song "1901" hit #1 on the Billboard Alternative charts.
Phoenix has developed a very unique sound, and their live show strays from the traditional instrumental set up…  though Thomas Mars is strictly on vocals, they have a lot of keyboards on stage to supplement the guitars, bass, and drums, with members alternating between guitars and keyboards.
Their new album, Bankrupt!, is highly anticipated, and due in just a few weeks now.  Quite a few songs from the new album were played at the show last night.  The band opened with "Entertainment", with more subdued, smokey red lighting, though following that the effects were decidedly more epileptic seizure-inducing, with much strobe and flashing going on.
Below is the set list from the show at Freeborn Hall last night:
Entertainment
Lisztomania
Lasso
Long Distance Call
S.O.S. in Bel Air
Girlfriend
Trying to Be Cool
Drakkar Noir
Chloroform
Consolation Prizes
The Real Thing
Sunskrupt!
Fences
Oblique City
Don't
Armistice
1901
Encore:
Big Sun
Rome
Entertainment (reprise)
Below is an image of one of the set lists that came off the stage after the show: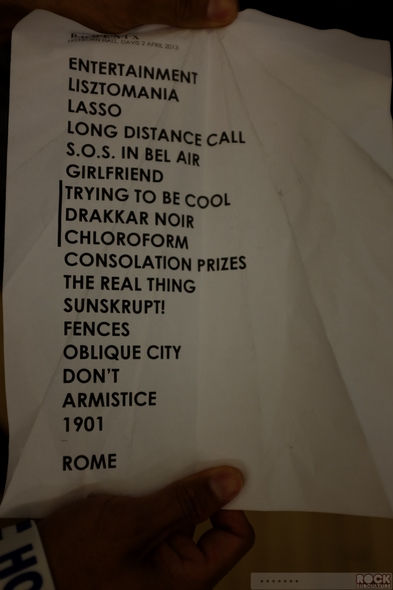 As noted in the opening, singer Thomas Mars brings incredible energy and excitement – on and off stage – as he is unpredictable and not afraid to dive into the audience of fans that turned out for the show, many of whom arrived at the venue quite early and waited for many hours to get as close to the stage as possible.  Thomas must have one of the longest microphone cords in the industry, as he made his way at least halfway back into the crowd of the 1,300 or so capacity venue.
Though they have been off the road for a while, if you didn't know that, you would think that they were deep into a long world tour.  Musically, they played a very tight set both instrumentally and on vocals, and, of course, the energy and connection with the crowd was extraordinary.  Based on the quality of the new material and the existing hits, I expect that they will have a very successful tour, and demand will build more and more based on word of mouth and once the new album is out and they get out in the mainstream media with television appearances and the like.  This is one of those bands who have a must-see live show, and one of my friends in attendance, who goes to even more shows than I do, said this was the best show of the year thus far and may not be topped.
Below are some photos of Phoenix from the show last night (click any image for higher resolution photos):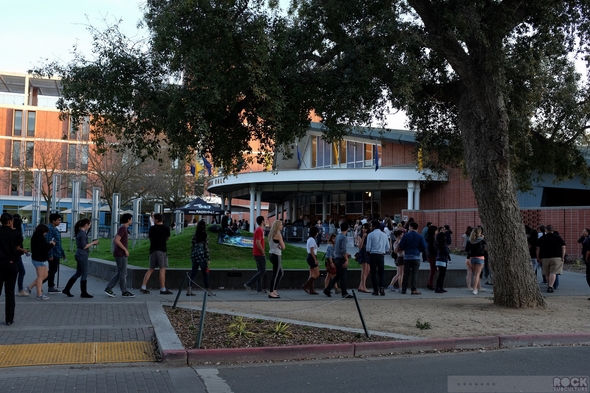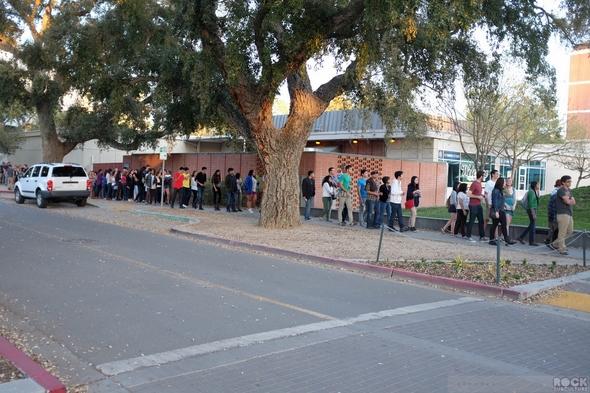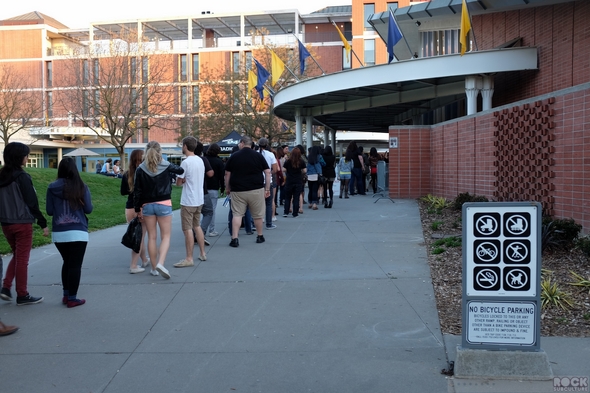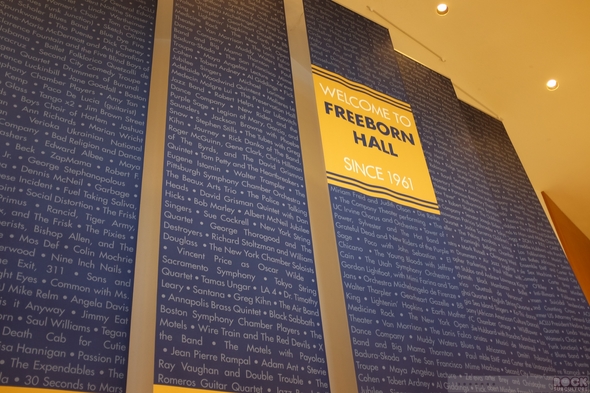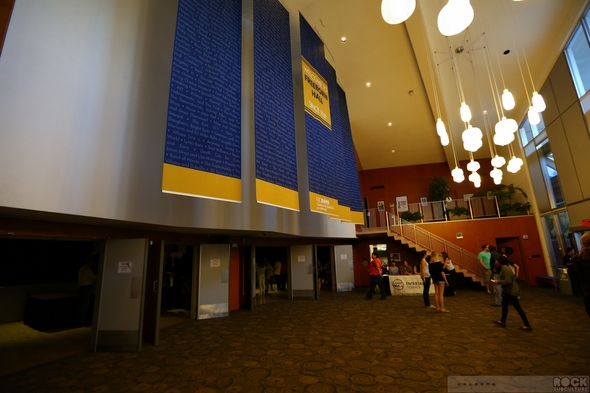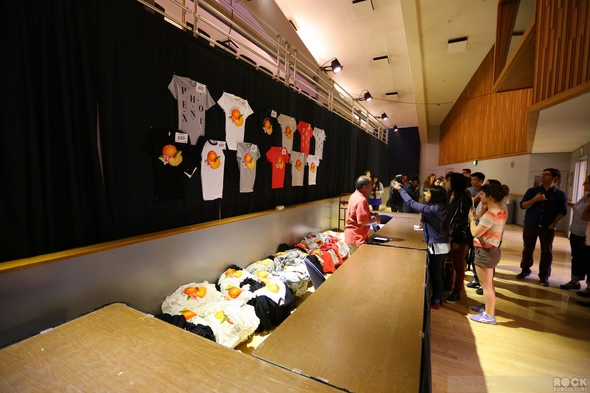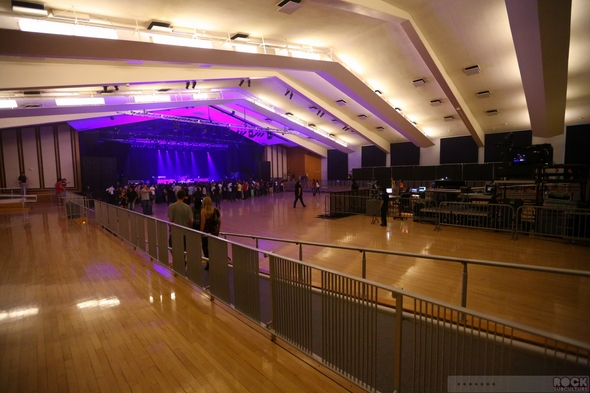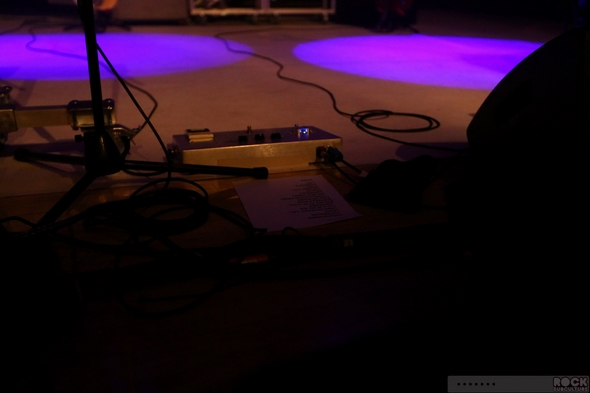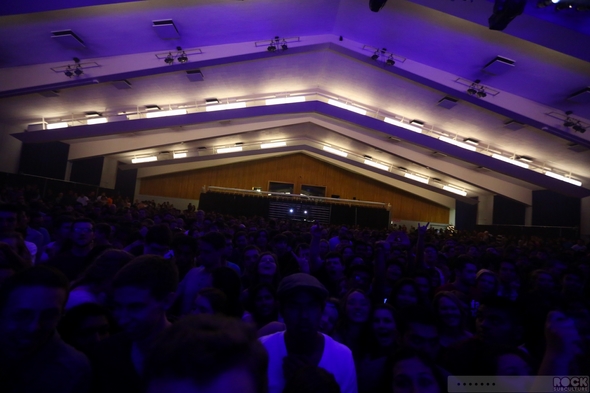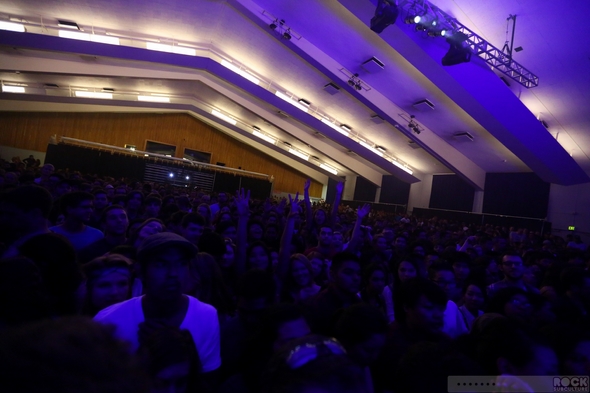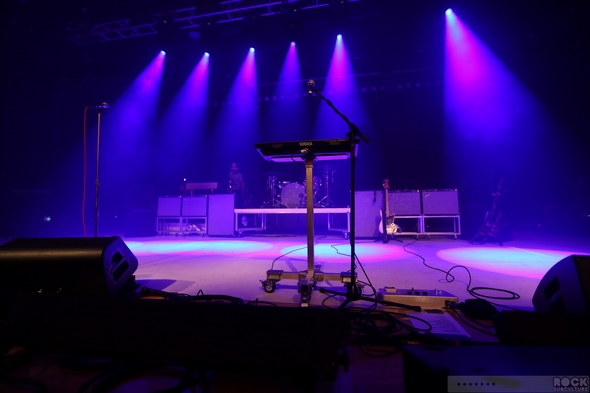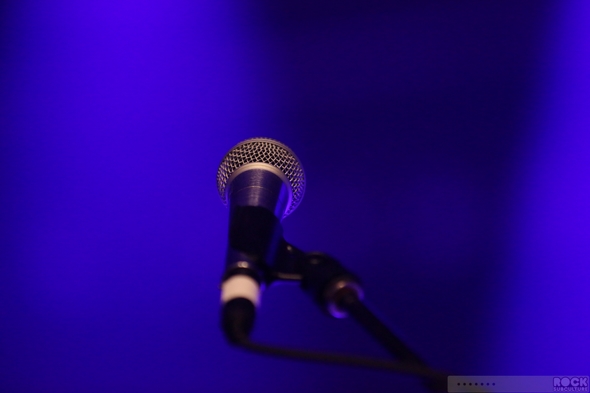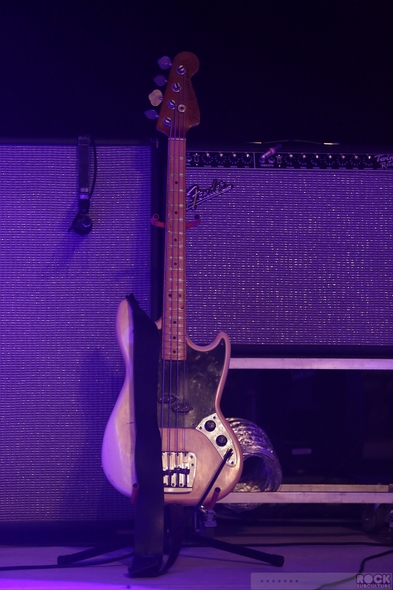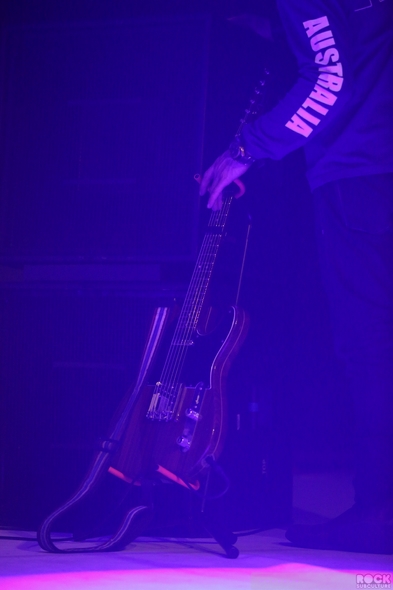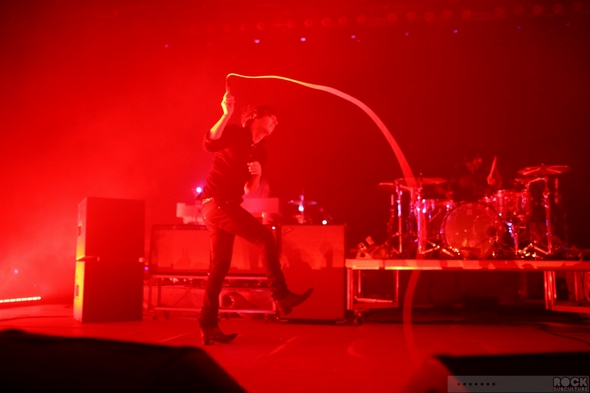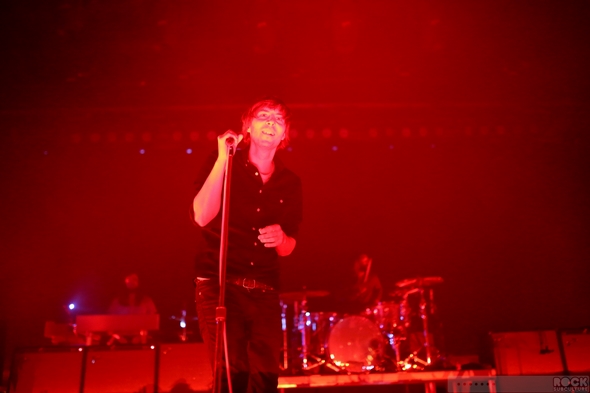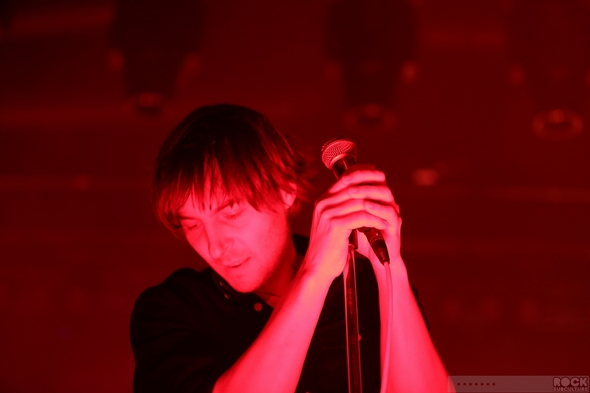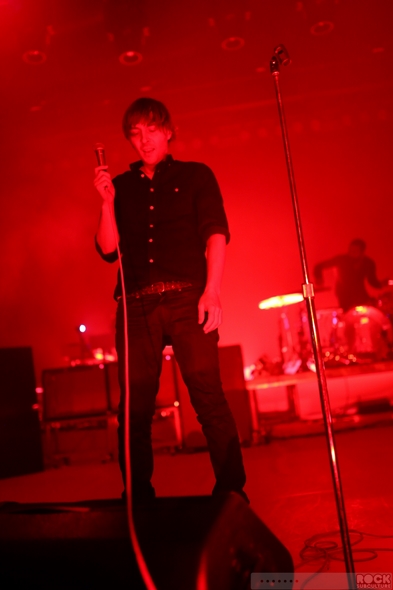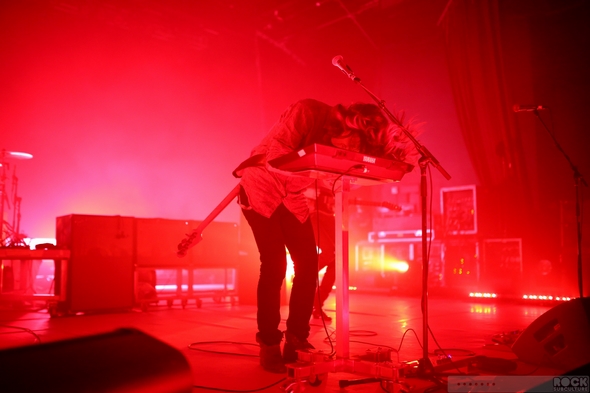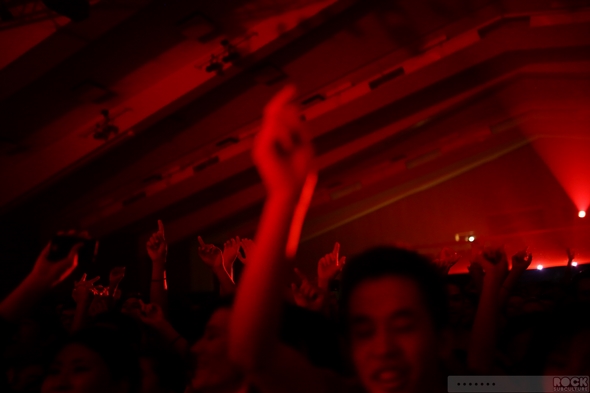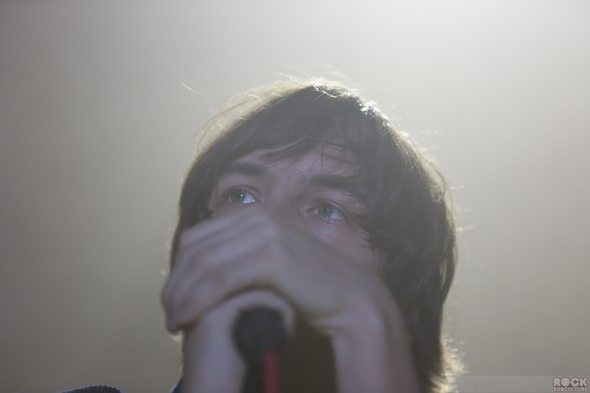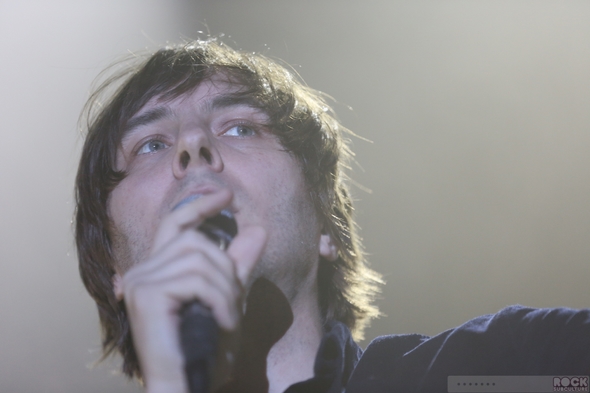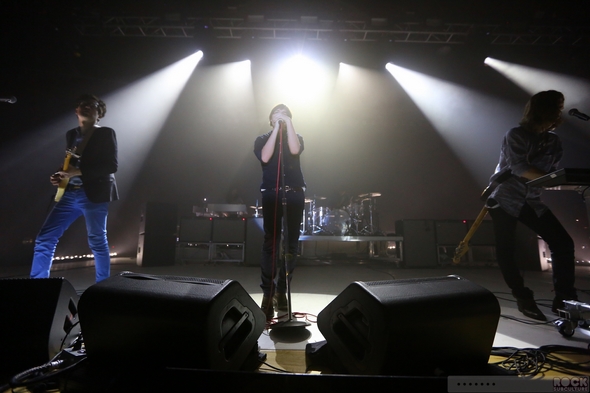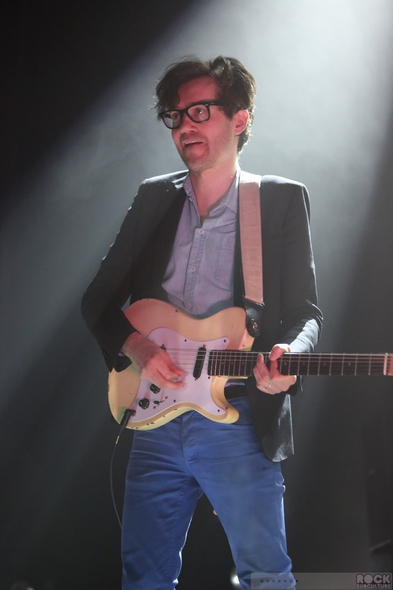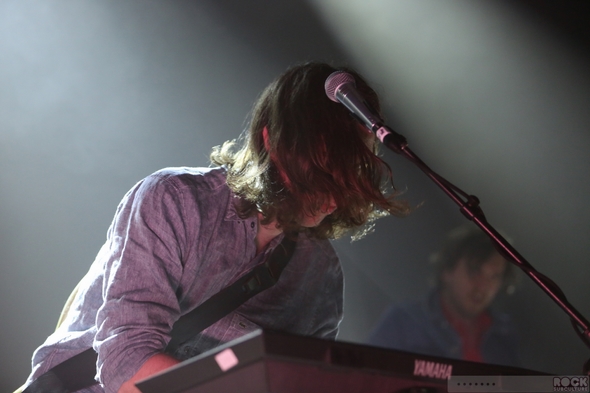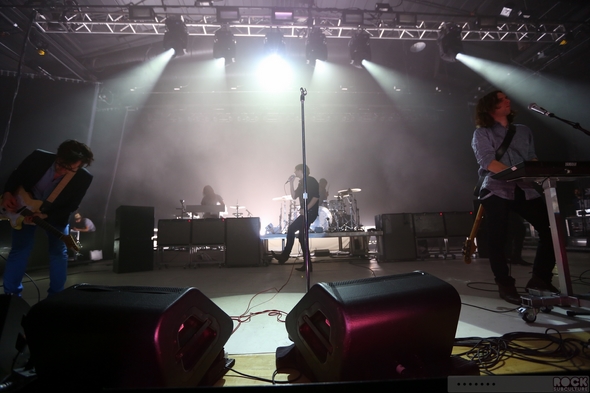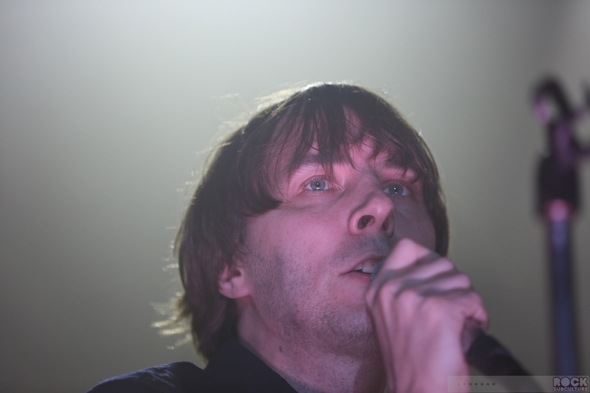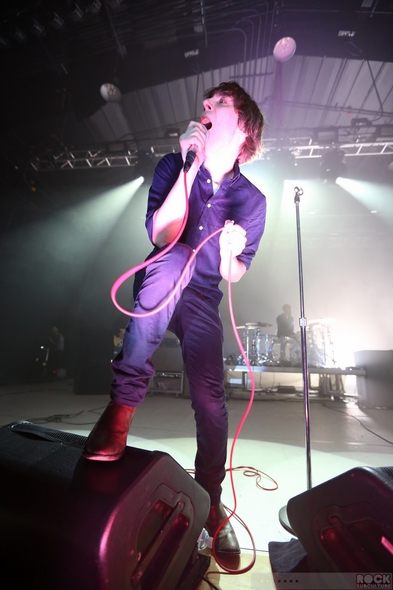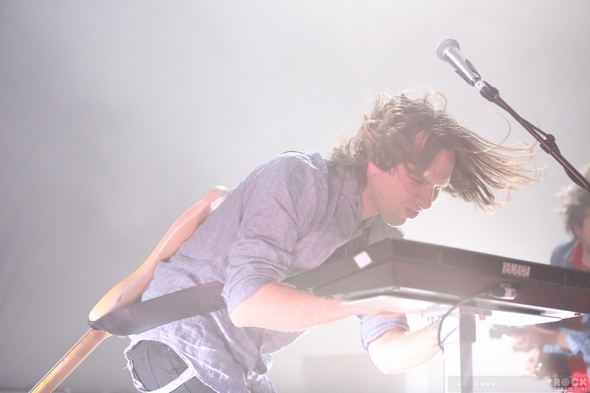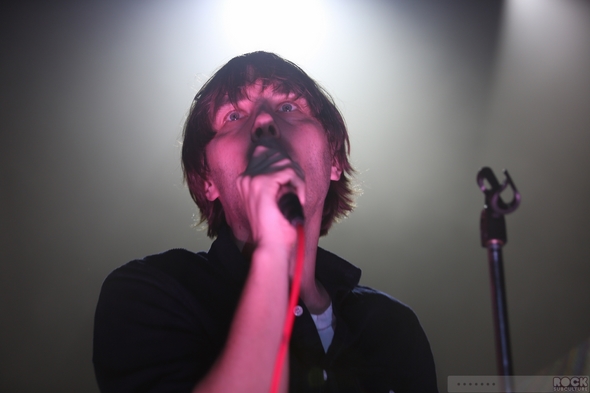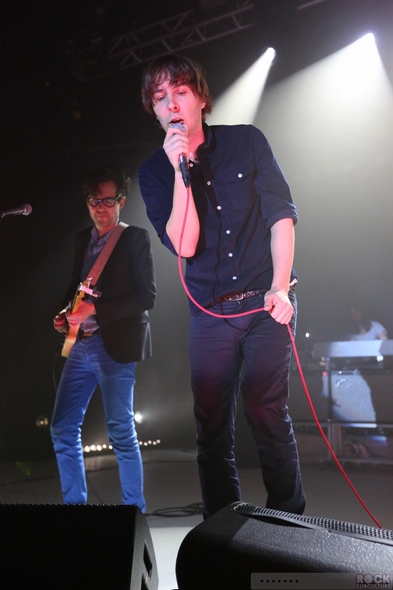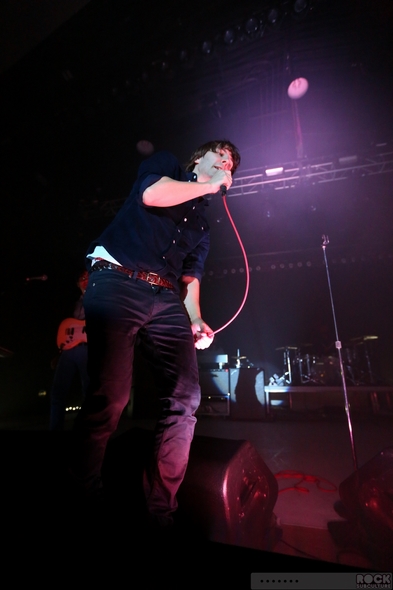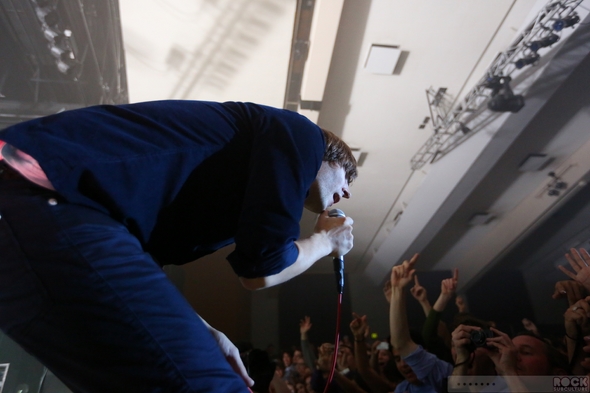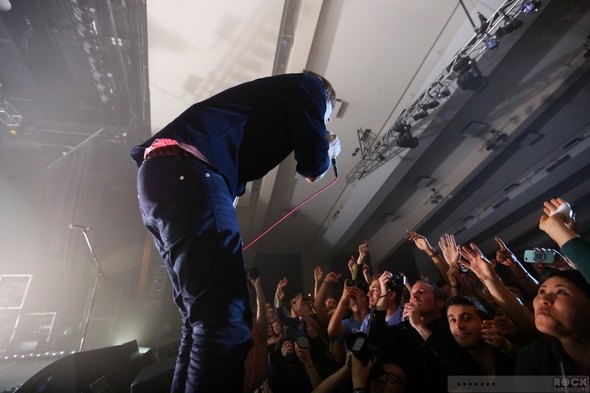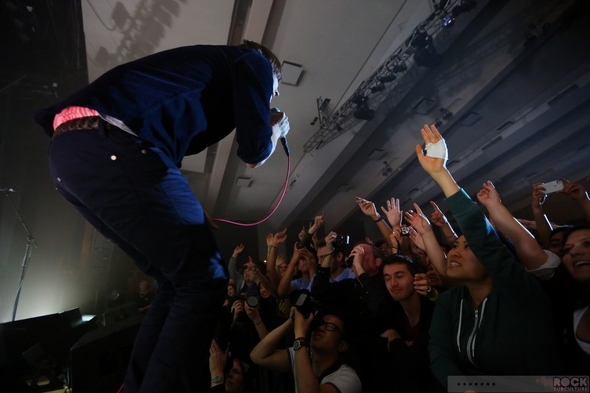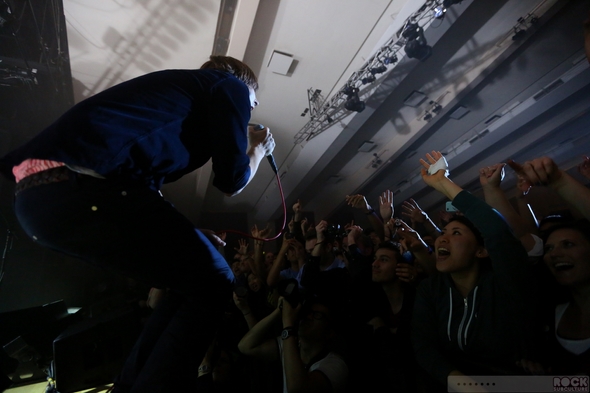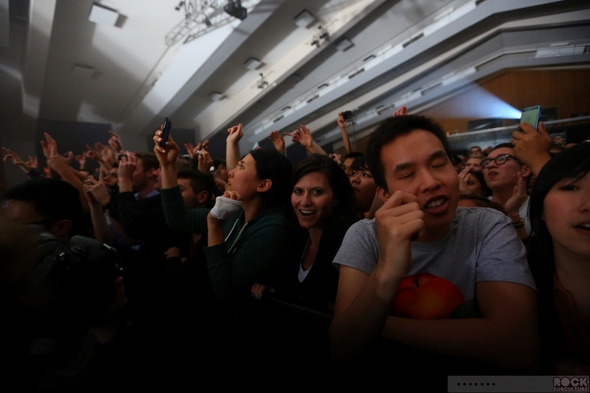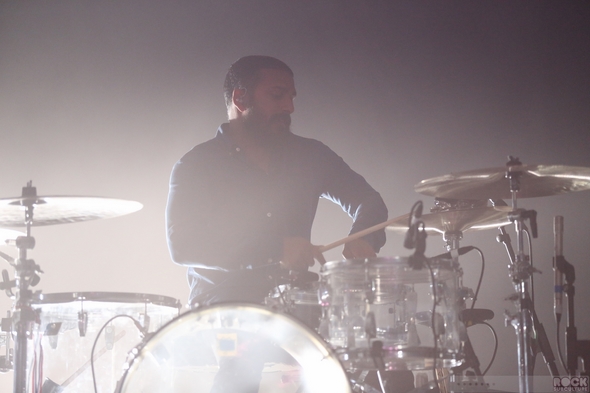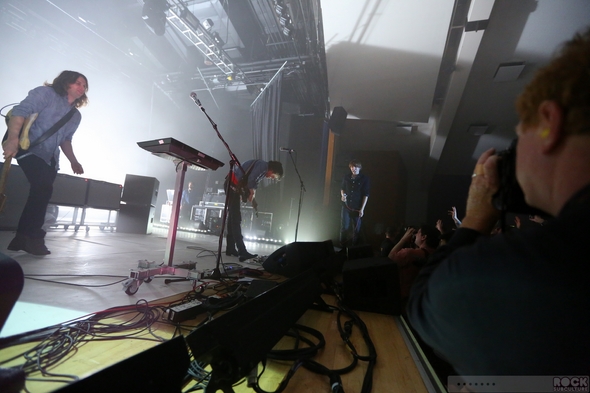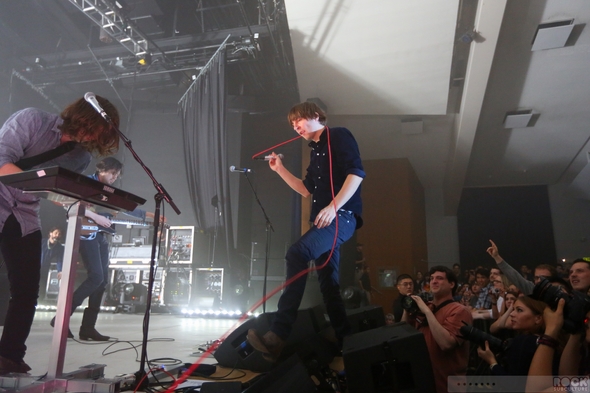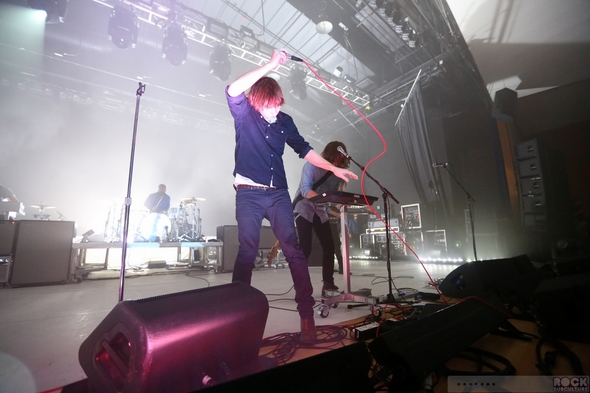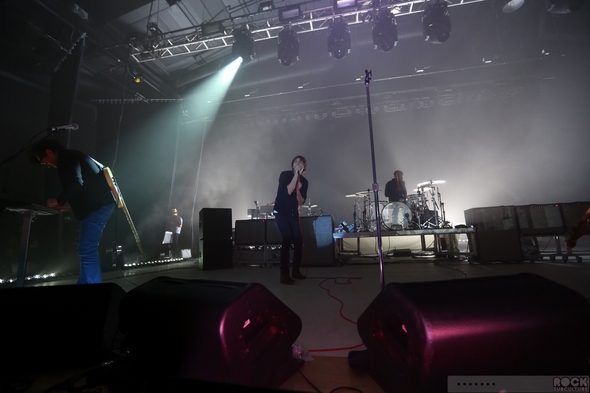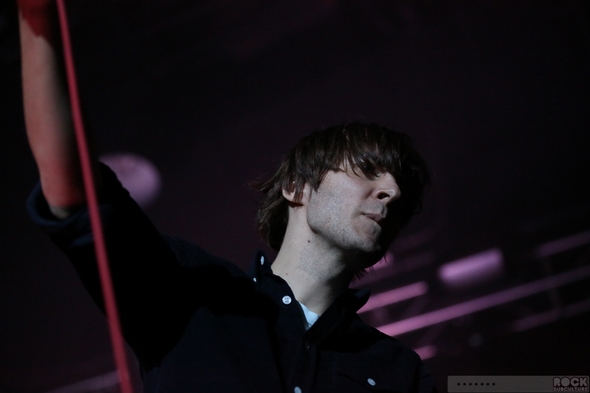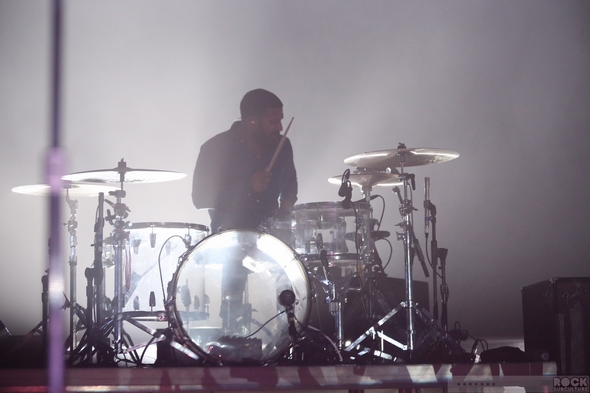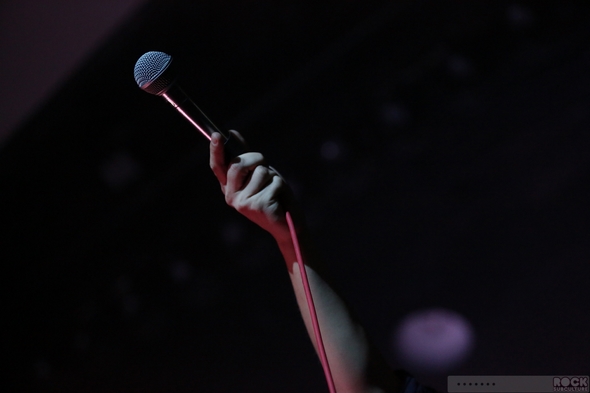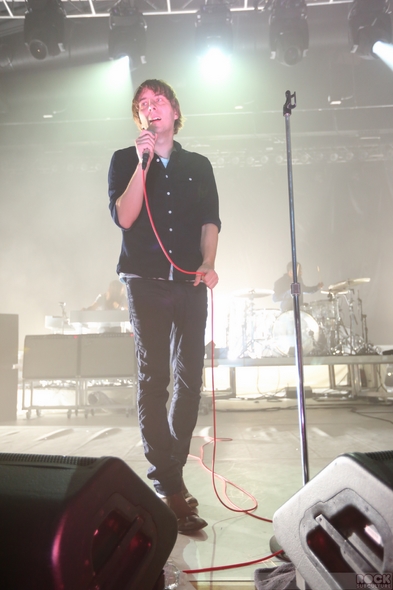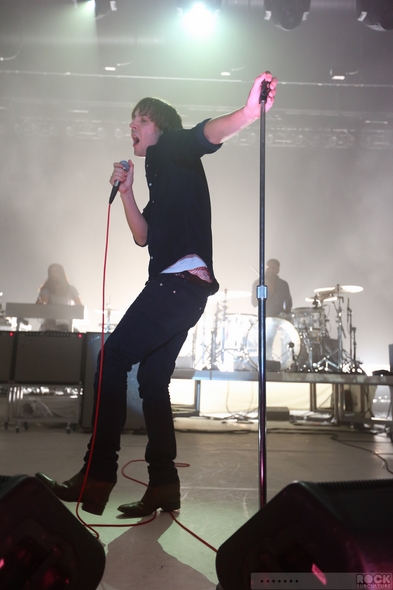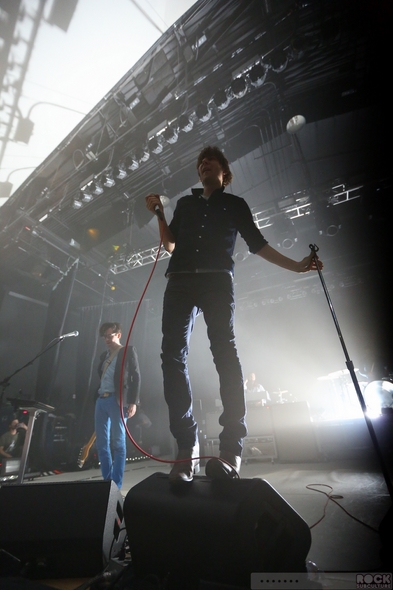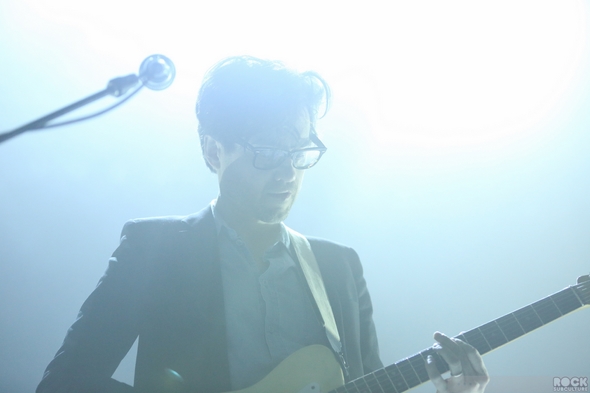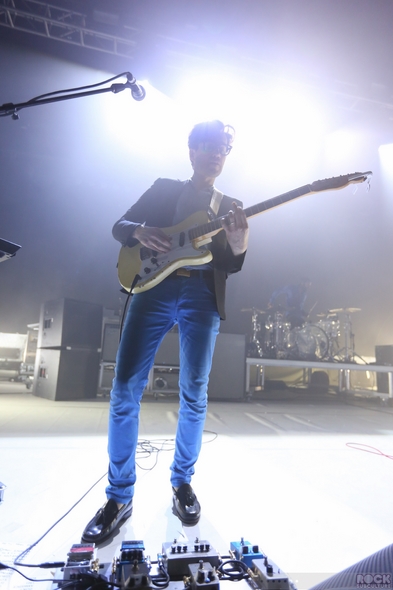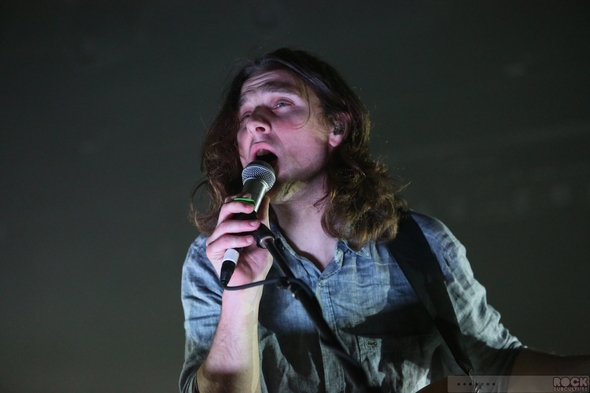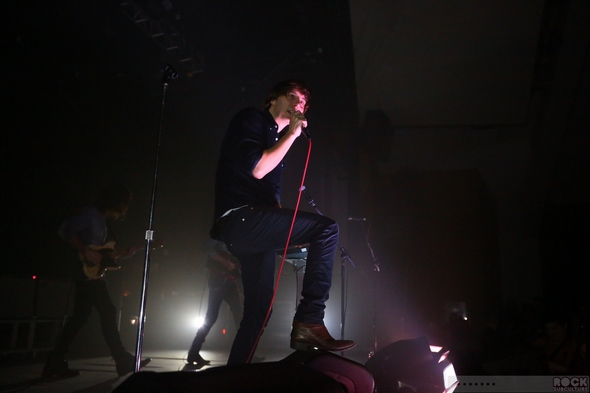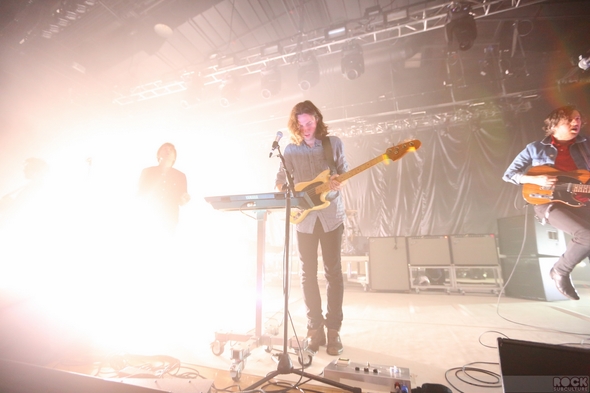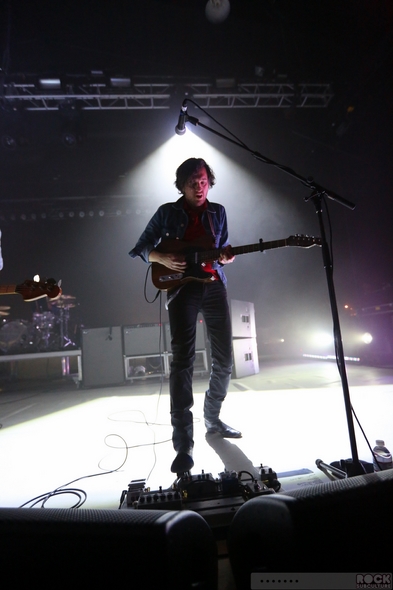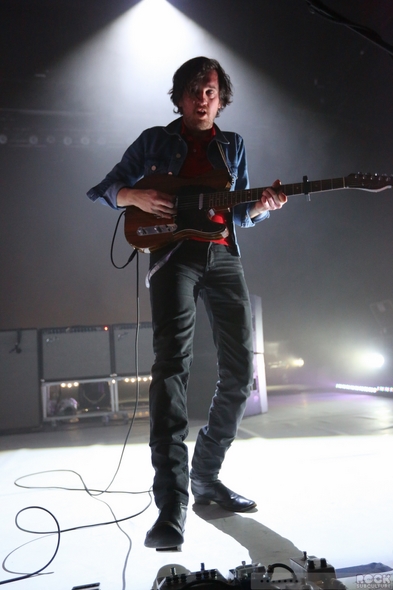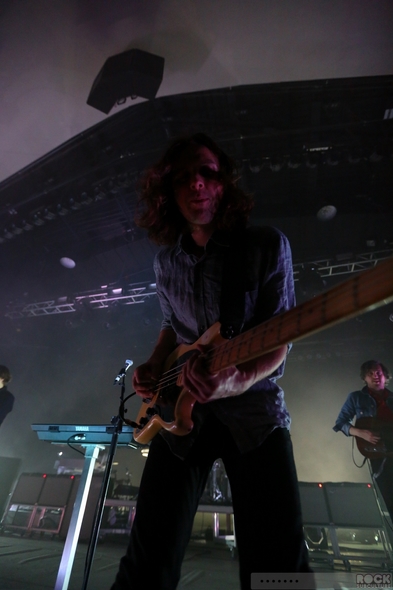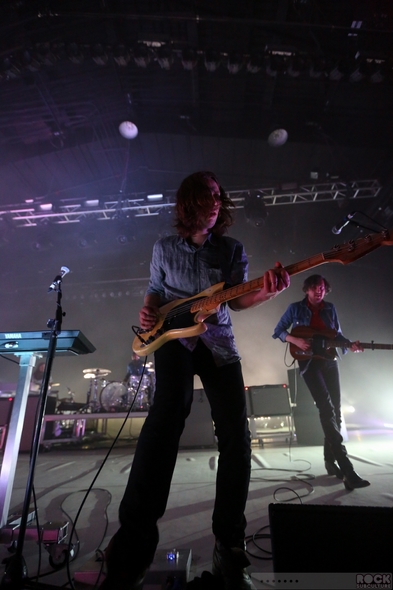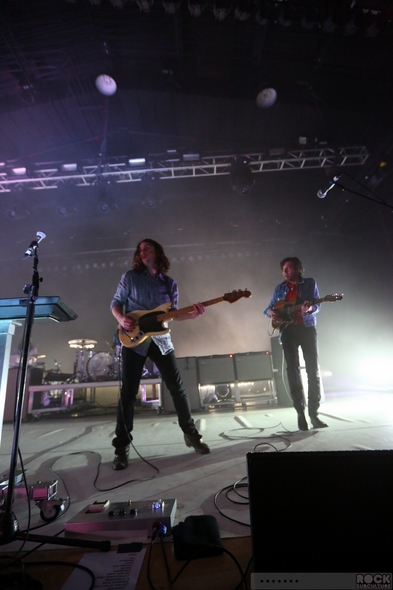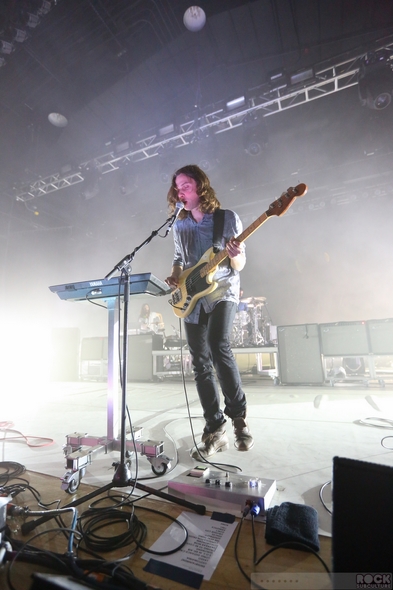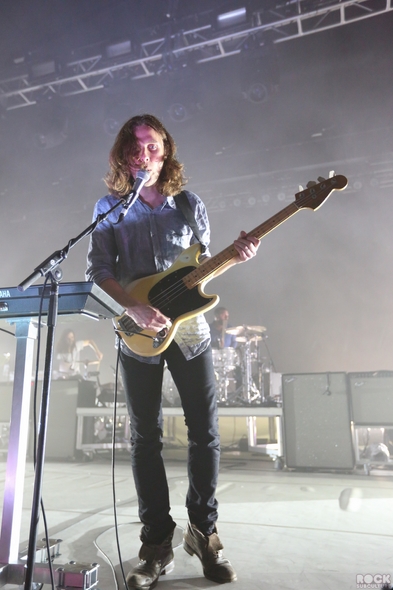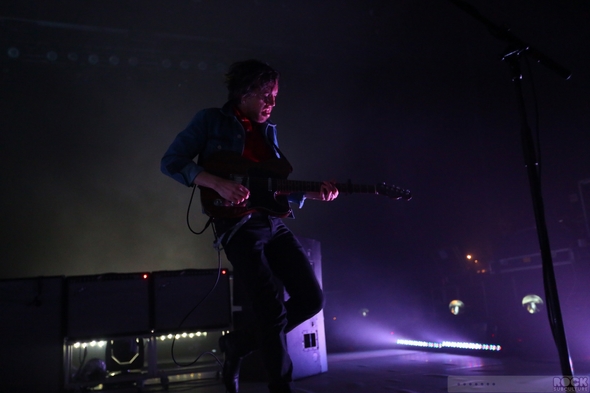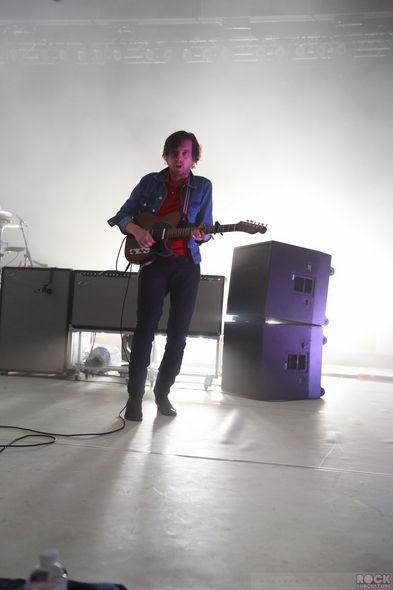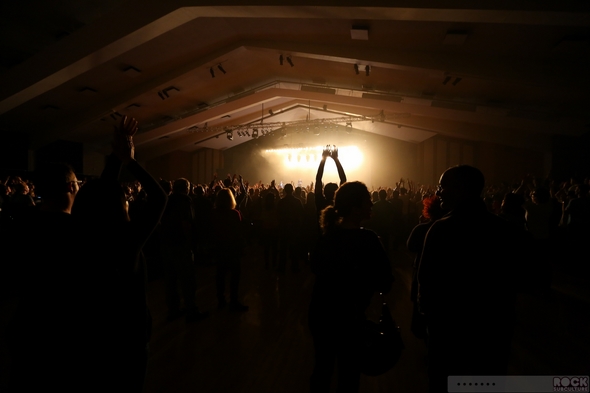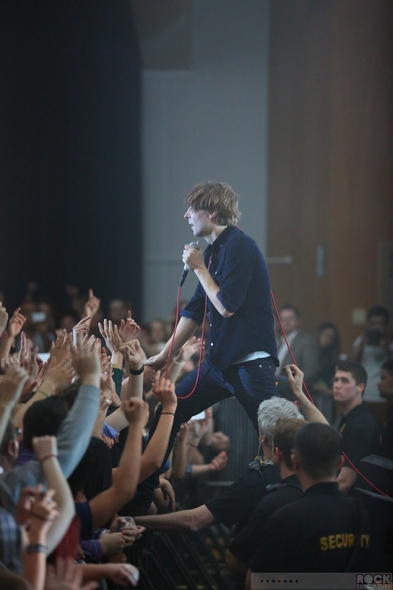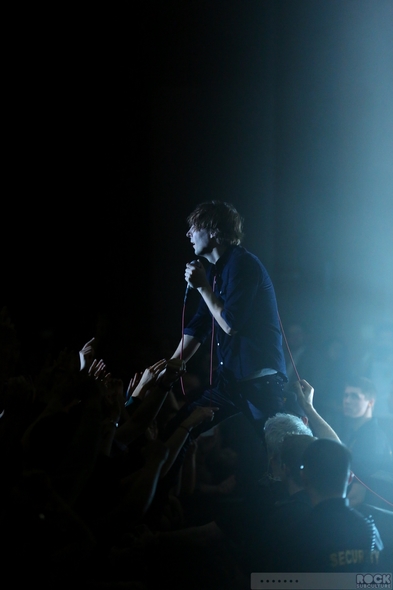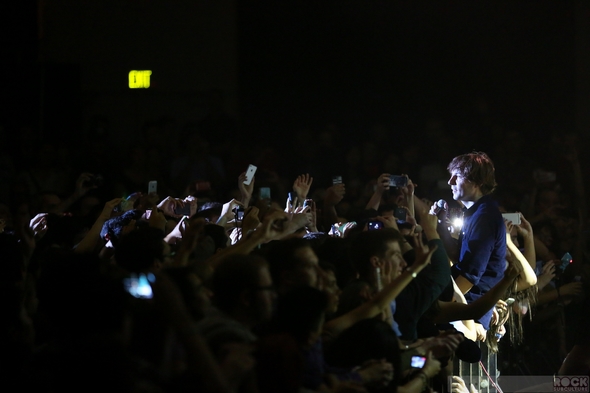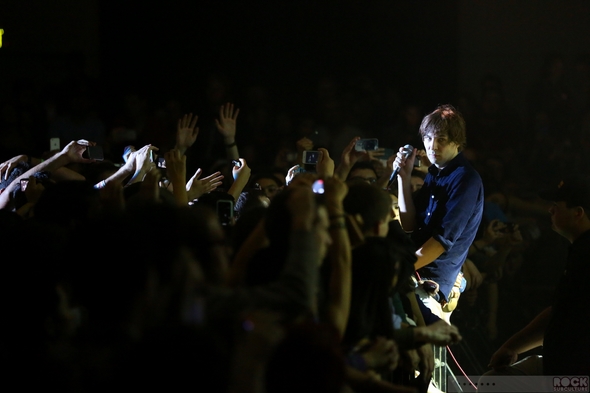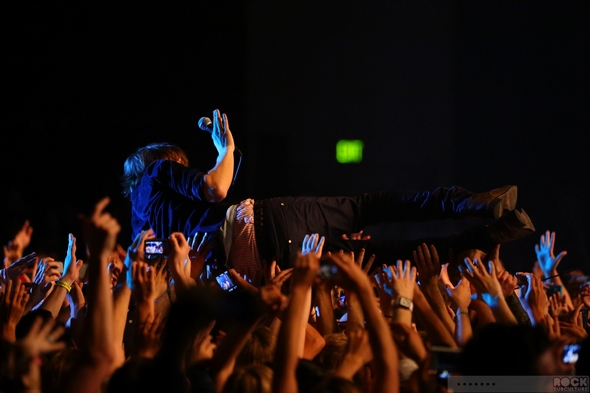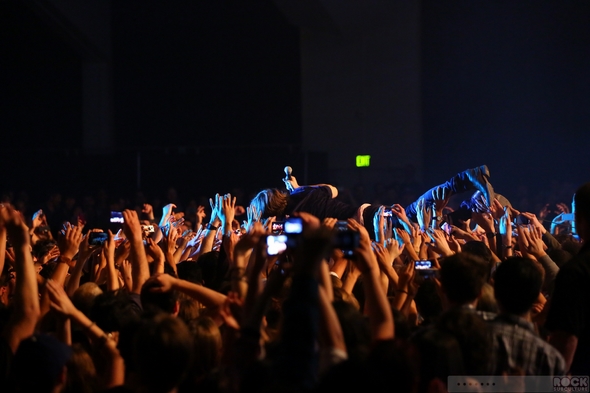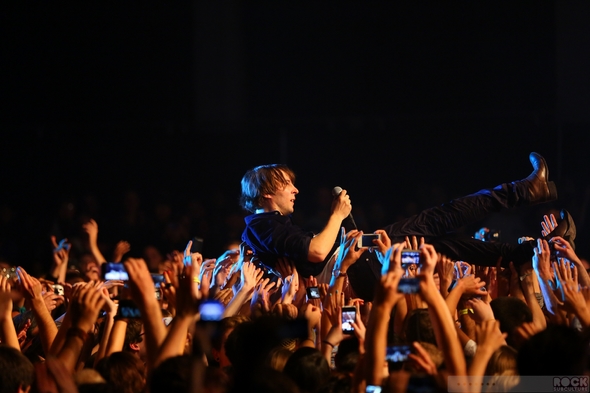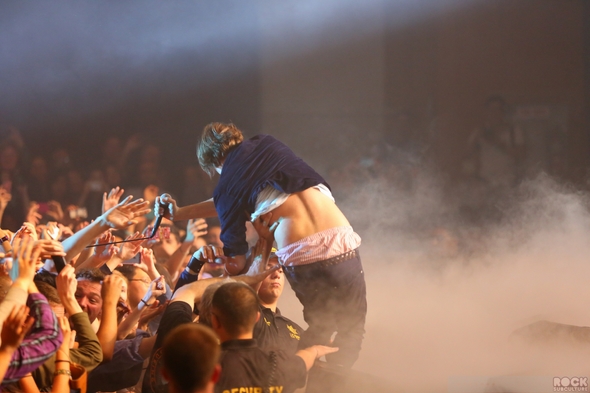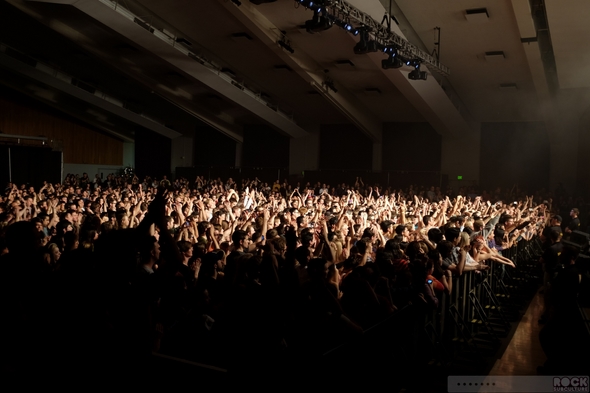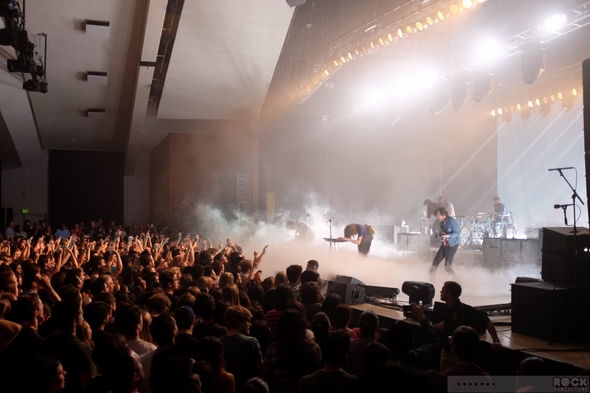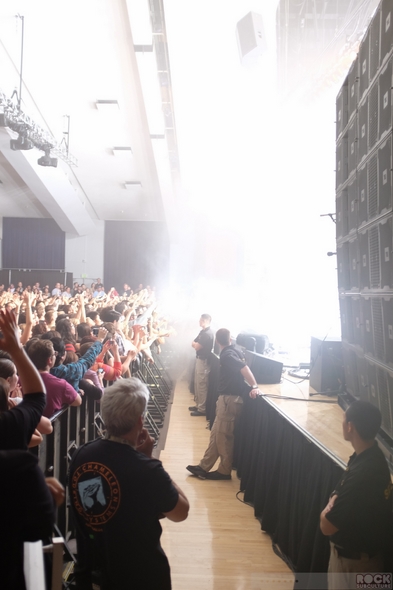 Jason DeBord