"Yeah, we rule a very tiny kingdom…"  Living Colour guitarist Vernon Reid's modest response to a fan shouting out "you rule" in-between songs during their lengthy set, gesturing to the crowd within the historic Fillmore in San Francisco as they celebrated with their "Vivid 25th Anniversary Tour" last night.   The band literally attacked the stage, with drummer Will Calhoun busting a large hole in the kick drum two songs in, with their explosive live performance of their classic Grammy Award-winning 1988 hit, "Cult of Personality".  Playing Vivid front to back, the group put on an amazing concert that underscored what a great work that album was, taking us back to a time when albums mattered, as well as showcasing their innovative blending of disparate musical styles and genres into something really unique and powerful.

Who: Living Colour
Supporting: The Ruff Pack
Venue: The Fillmore
Where: San Francisco, California
Promoter: Live Nation
When: March 27, 2013
Seating: General Admission (also photo pass first three songs)
The Ruff Pack
Members
Stephan Kondert
Matthias Löscher
Daru Jones
Believe it or not, opening for Living Colour was actually one of three live appearances for this band last night (having also appeared at Dijital Fix's In Store Jam and at Monarch with Jazz Mafia), which is really remarkable.
The all instrumental set created an awesome atmosphere for the show that followed, as the trio put on a great miz of jazz and hip hop.
With Austrian-born Stephan Kondert and Matthias Löscher on guitar and bass, Brooklyn's Daru Jones was mesmerizing on drums, showing a rare artistry with the drumsticks like some kind of ninja maestro.  Daru also tours with the male version of Jack White's backing band.
Below are some photos of The Ruff Pack performing on stage (click on any image for higher resolution copies of photos):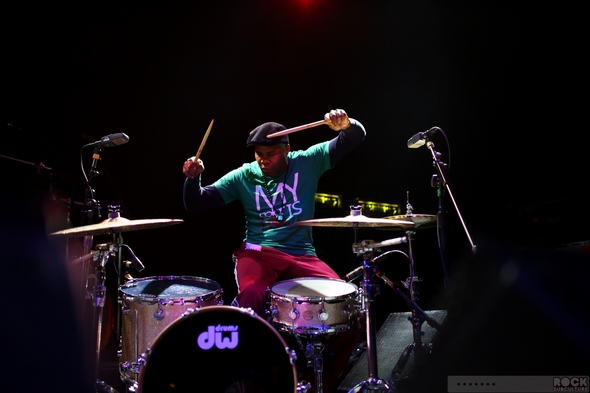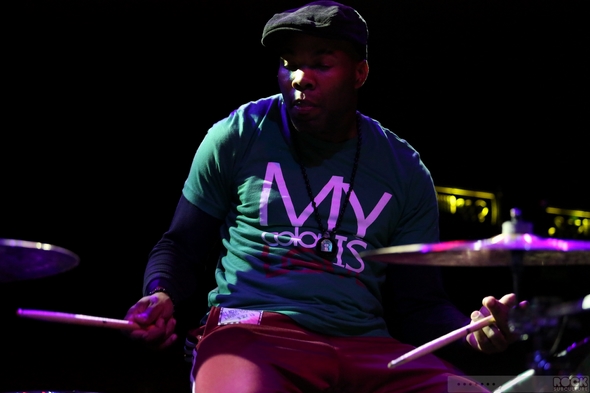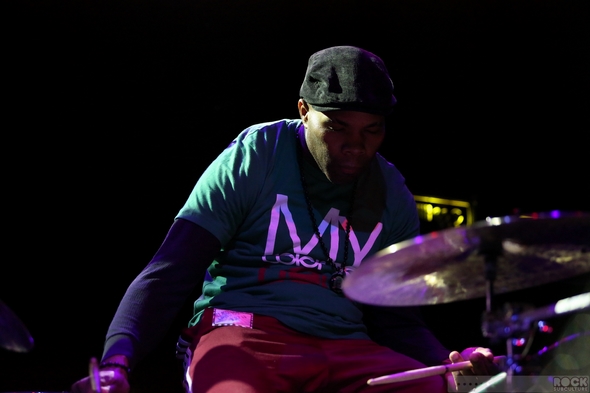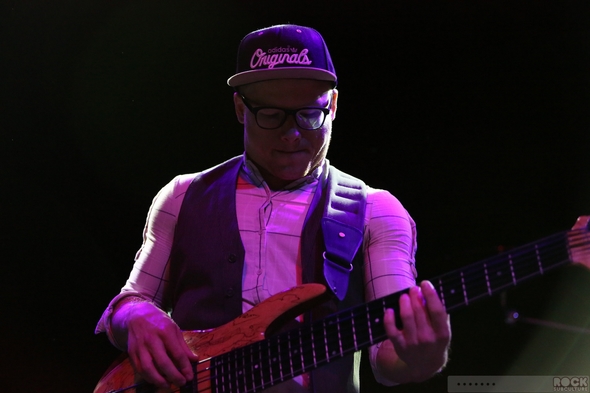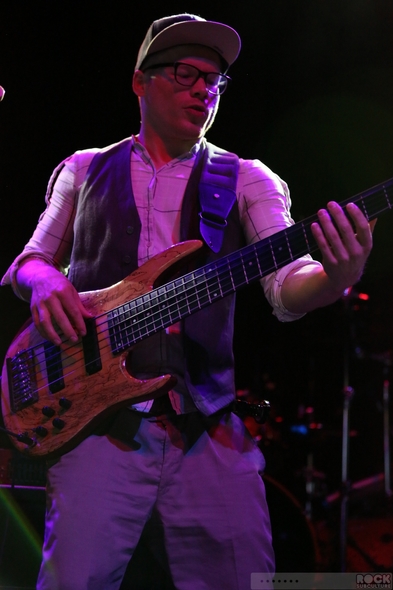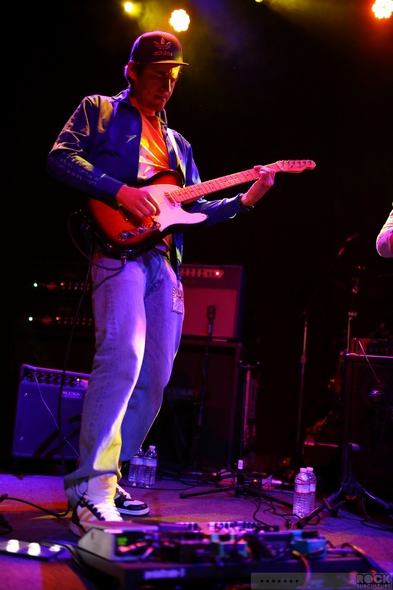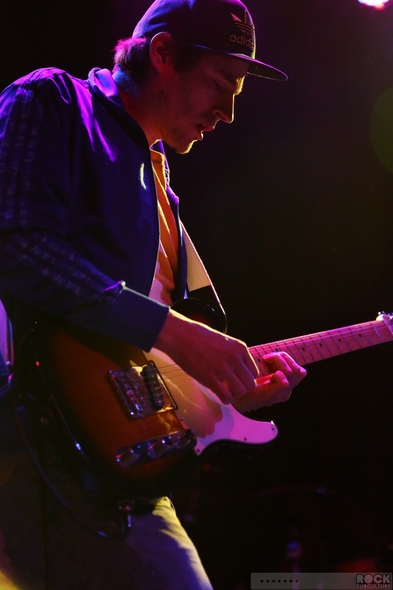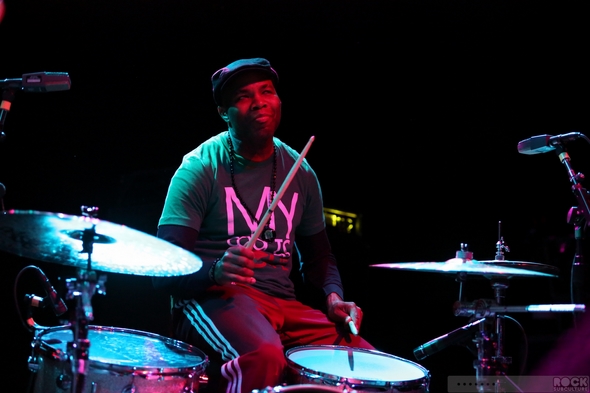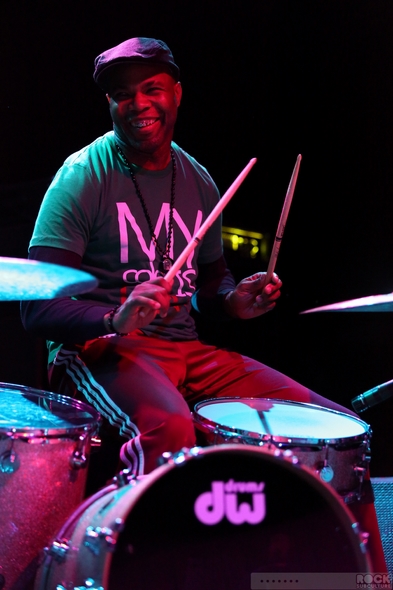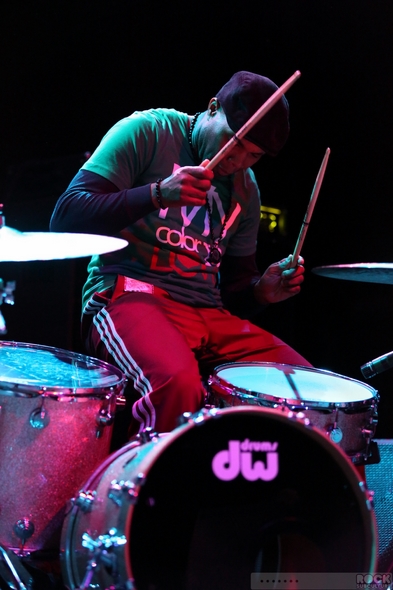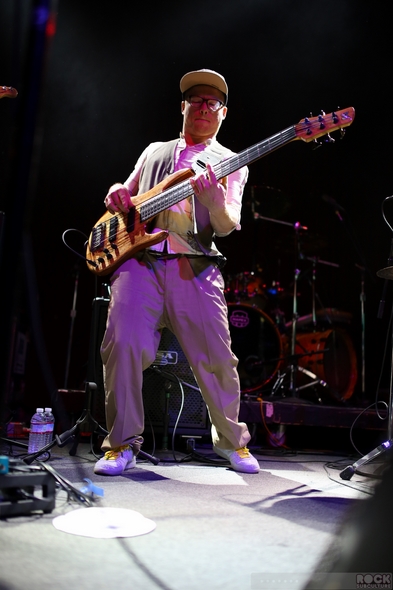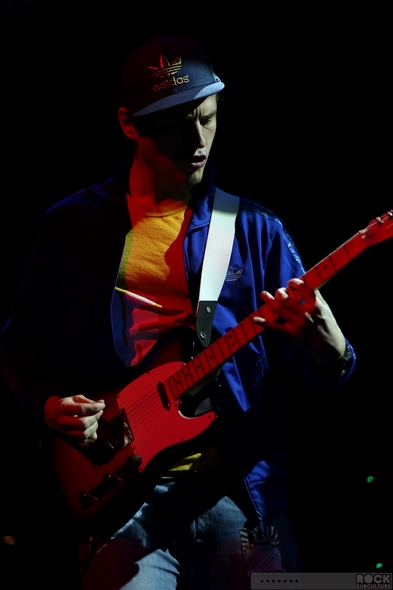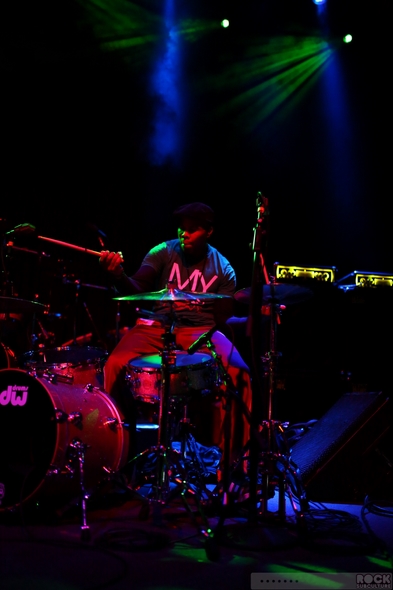 Living Colour
Members
Vernon Reid (guitar)
Corey Glover (vocals)
Will Calhoun (drums)
Doug Wimbish (bass)
Living Colour's 1988 debut, Vivid, was one of those albums I listened to with great frequency in the mid to late 80s (alongside Beastie Boys's Licensed to Ill, Duran Duran's Notorious, Depeche Mode's Music for the Masses, and INXS's Kick).   There was no one else making music like Living Colour at the time, or since then either.
The band had some history behind it before coming onto the music scene with their first album, Vivid, though it did so quite dramatically with it's lead single, "Cult of Personality", which was a huge hit.  It won a Grammy for "Best Hard Rock Performance" and was recognized by MTV in their Video Music Awards for their video, which received a ton of play at the time.
Interestingly, band founder and guitarist Vernon Reid has said that they basically stumbled upon the classic riff for the song while rehearsing and the song came together in just the one session.
In addition to the catchy riff, the song had real substance with its lyrics and samples, crossing over into politics.  And that is something that the band has never shied away from, as they've always come across as a group of guys with morals and conscience, using music as a way to bring up issues for debate and consideration.
They also accomplished much musically with their debut album, fusing a number of different styles and genres of music, including hard rock, funk, and alternative, crossing over in many ways and creating a fan base that is quite diverse.
Though I loved their work growing up (I was in high school when Vivid was released), I never had a chance to catch them live, so I was really looking forward to this show.
It was surreal to be standing in the photo pit, in front of the stage, waiting for the band to come out to play this classic album, which I first began listening to 25 years ago…  I never would have imagined that I would be seeing them decades later.
They opened with "Preachin' Blues", a Robert Johnson cover, and it set the stage for drifting into the works of others while they played through Vivid from start to finish.
Of course, one of the highlights was their performance of their biggest hit, "Cult of Personality".  To say 'they still have it' is an understatement…  and they are one of those rare bands that are truly made of four equal parts, with each member really being at the peak of their craft, and each pouring their heart into bringing this music to life.
Vernon Reid has long been hailed as one of the greatest guitarists of all time, and it was incredible to see him at work from just a few feet away.  The London-born and NYC raised artist has had an amazing career with endless collaborations, and his ability to play with such complexity and make it appear so effortless is astounding.
With a lot of bands, the bass is somewhat lost in the background, but not so with Living Colour.   Doug Wimbish is the one who I'd credit with really infusing a funk and at time punk sound into the music for the band.  "Which Way To America?" opens with such a punk-sounding bassline to me, with the guitar riff twisting it into more of a funk directing.
Corey Glover is simply an amazing vocalist.  He pours his soul into each song, and though I'd not heard him live (in person) previously, I imagine his vocals have only gotten better as he has matured over the years.
As mentioned in the opening, the powerful live rendition of "Cult of Personality" concluded with the drumhead of the bass drum having a hold punched straight through it.  The band is so relaxed on stage – obviously having as much fun as the audience – they chatted with us a bit, Will brought the broken drumhead around to the other members to autograph, and he tossed it into the stage as a memento for a lucky fan.  Below are a few photos from that moment: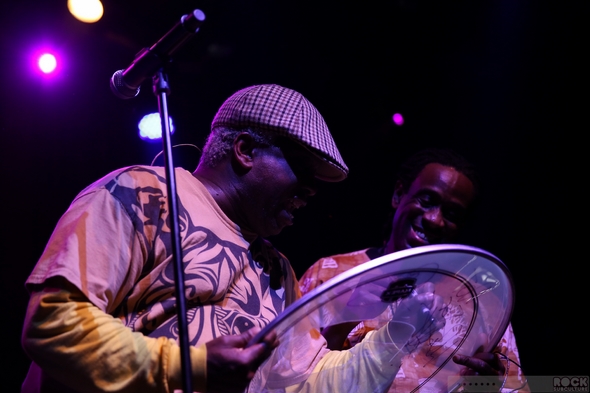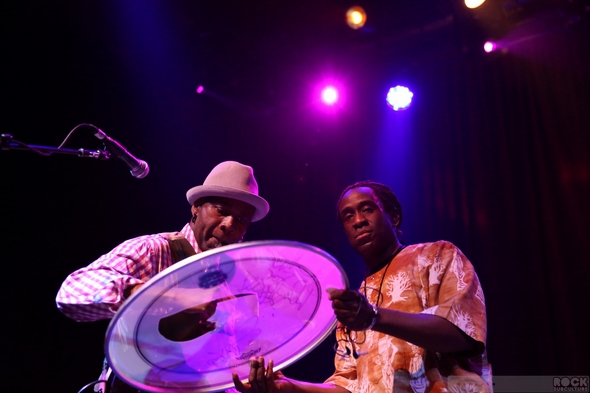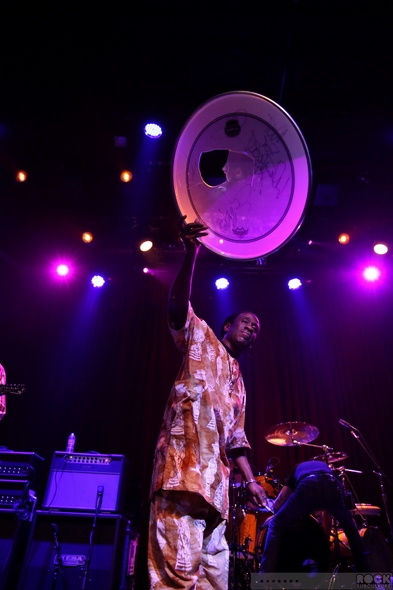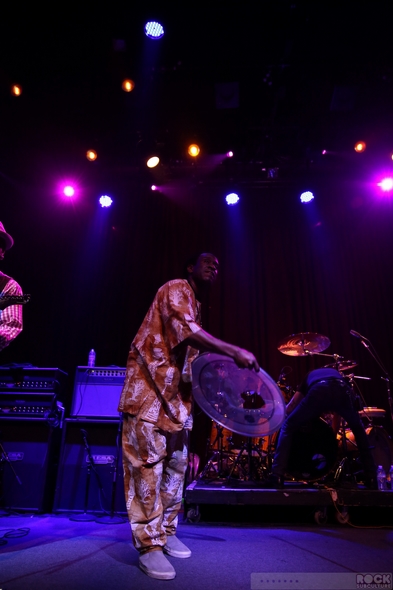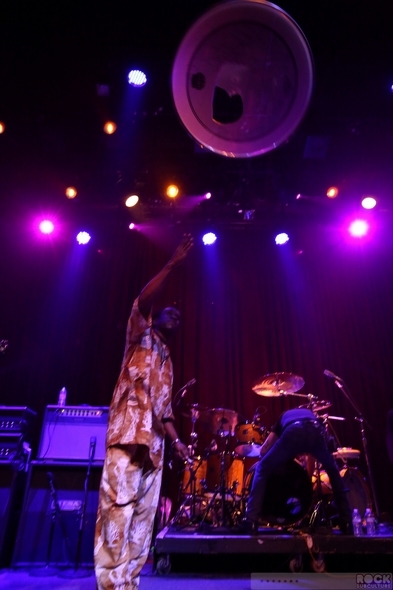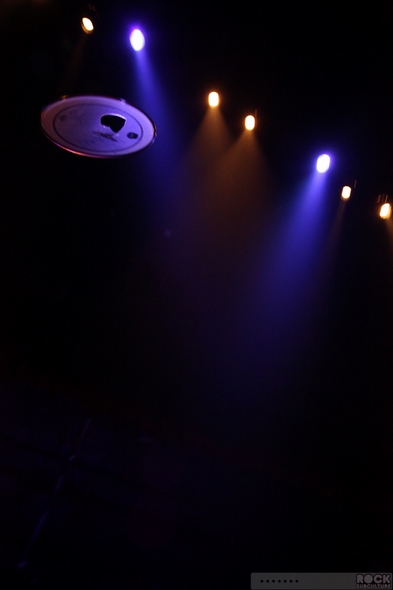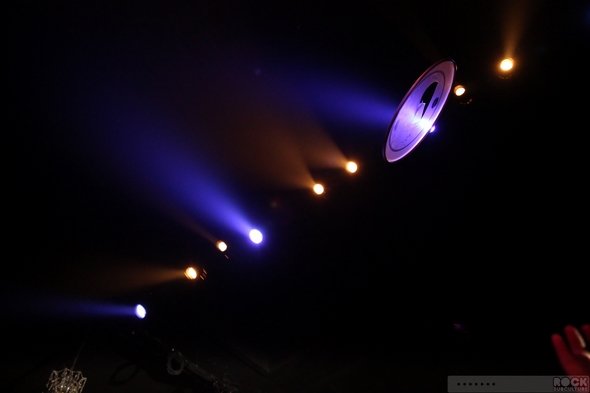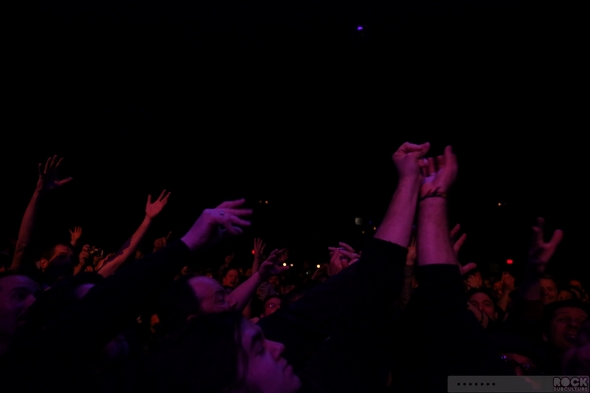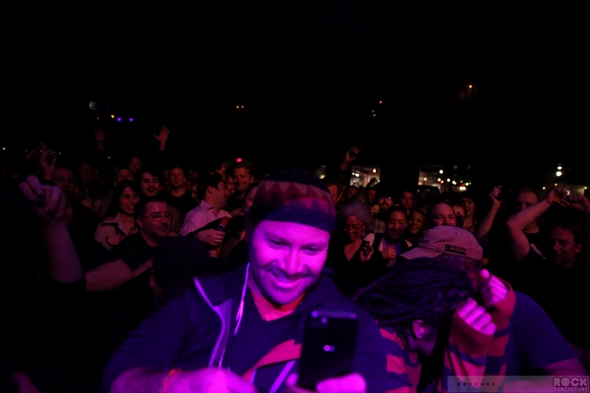 Vernon started riffing on his guitar as the drum kit was being repaired, and they ended up transitioning into a drumless version of Tracy Chapman's "Talkin' Bout A Revolution", which was awesome.
Another highlight breaking up the playback of Vivid was Corey's vocals on his version of "Amazing Grace", which really moved the crowd.
All in all, it was a killer show, and one I know I won't forget.  This marked just the start of the U.S. leg of the tour, so I'd highly recommend coming out for their show if they are touring near you.  You can get the latest tour dates on their official site at www.LivingColour.com.
Below is the set list for the Living Colour concert at The Fillmore in San Francisco last night:
Preachin' Blues (Robert Johnson cover)
Cult of Personality [Vivid]
Break for Repairs of Broken Kick Drum – Talkin' 'Bout A Revolution (Tracy Chapman cover)
I Want to Know [Vivid]
Middle Man [Vivid]
Desperate People [Vivid]
Amazing Grace
Open Letter (To a Landlord) [Vivid]
Funny Vibe [Vivid]
Memories Can't Wait [Vivid]
Broken Hearts [Vivid]
Glamour Boys [Vivid]
What's Your Favorite Colour? [Vivid]
Which Way To America? [Vivid]
Encore:
Drum Solo
Ignorance Is Bliss
Go Away
Love Rears Its Ugly Head
Time's Up
Bustin' Loose
Sex Machine (James Brown cover)
Below are some photos of Living Colour performing on stage; unfortunately, The Fillmore has very red/purple lighting, which is a bad combination for photography (click any image for higher resolution versions of each photo):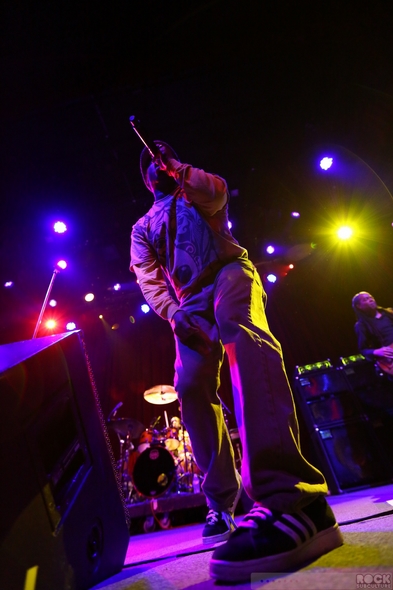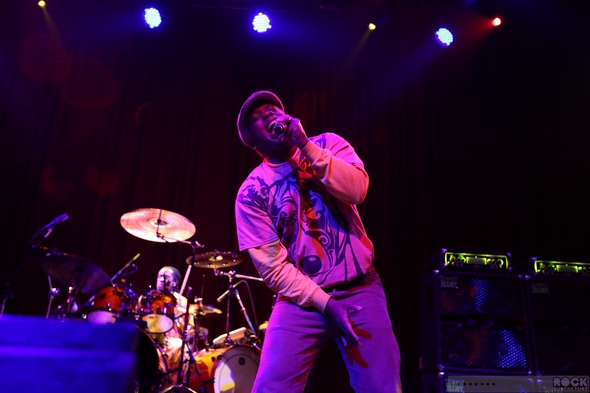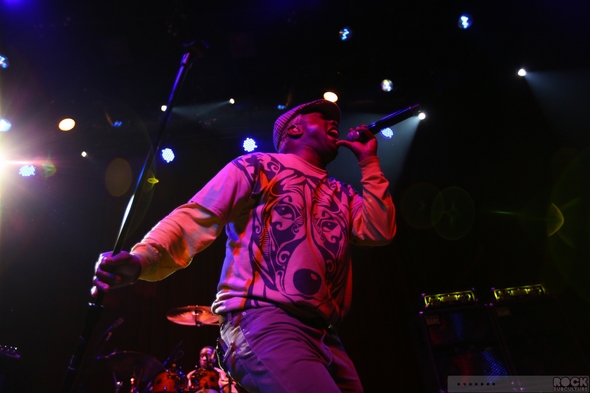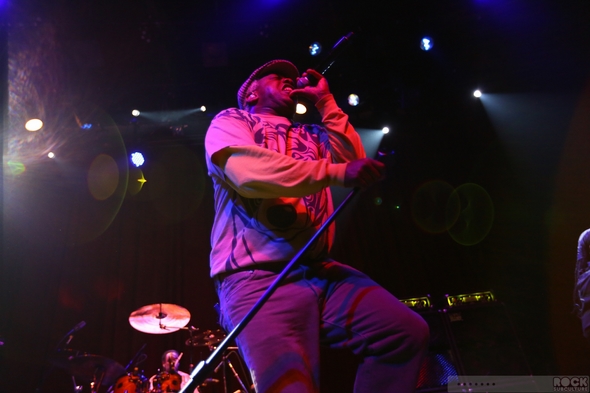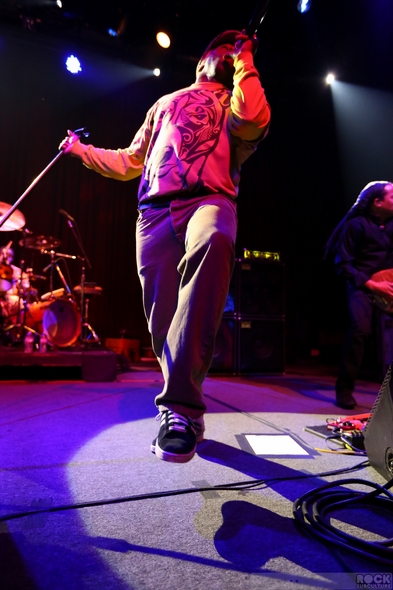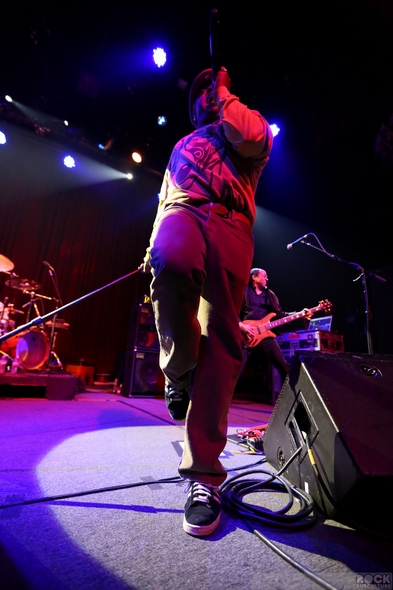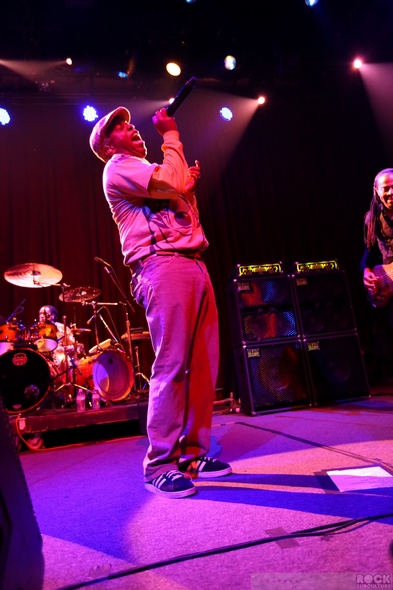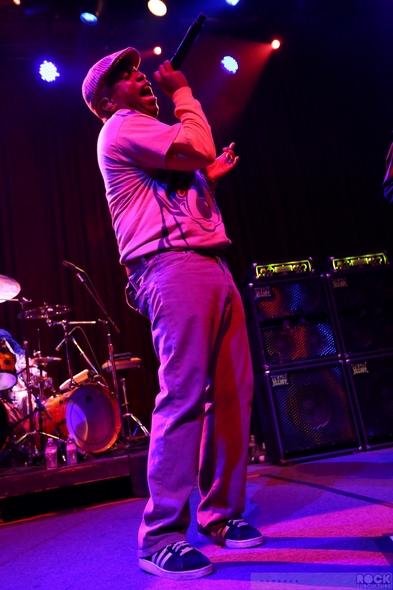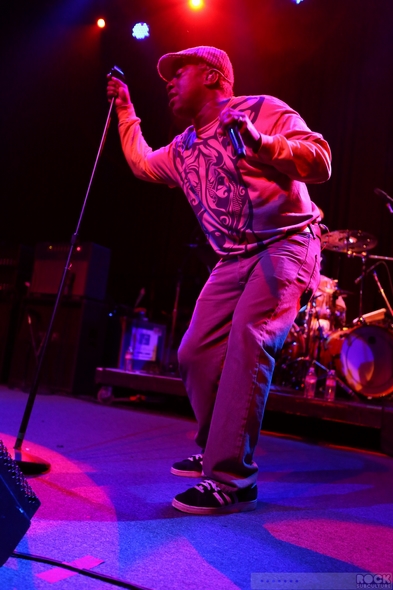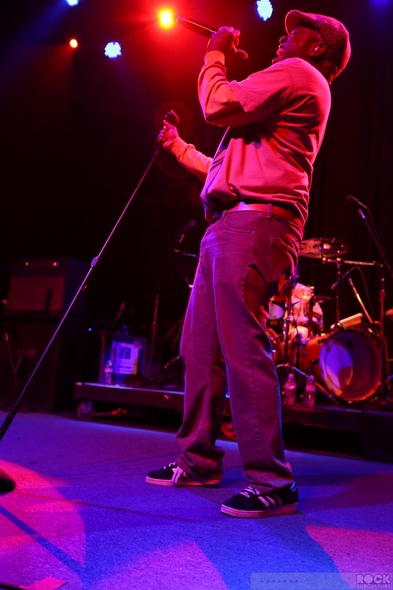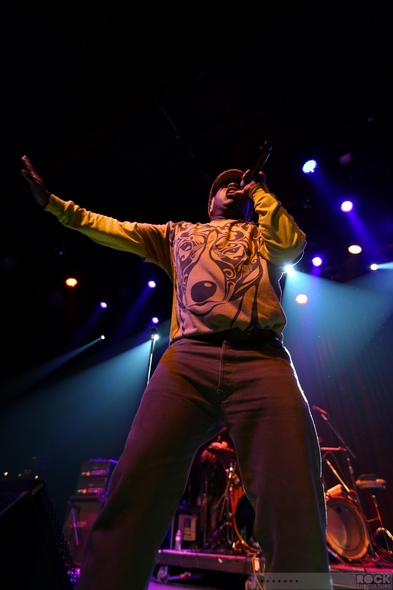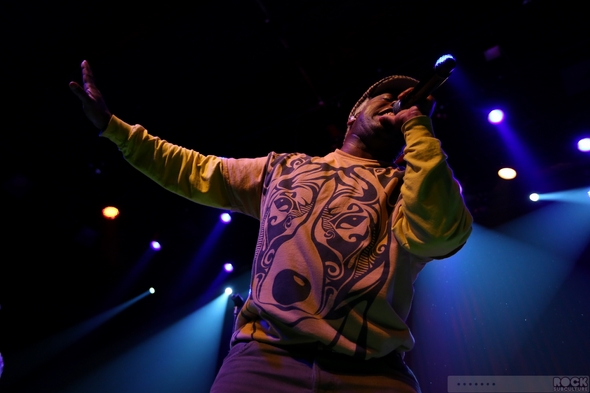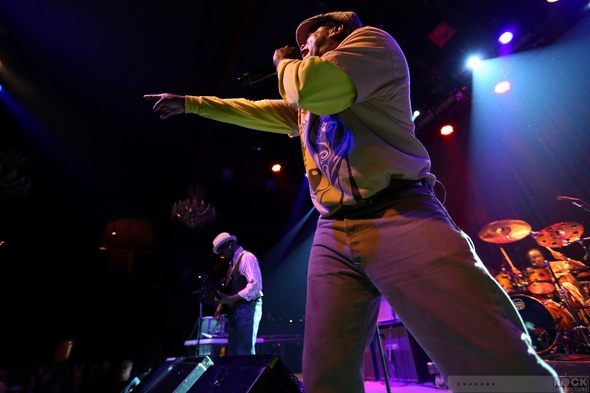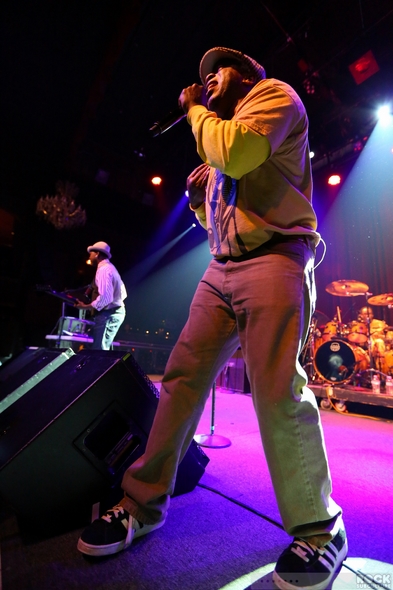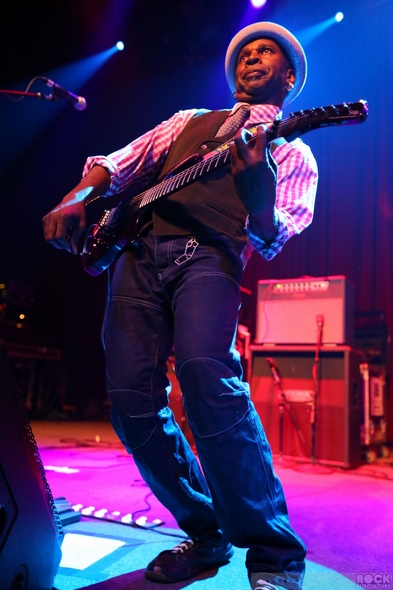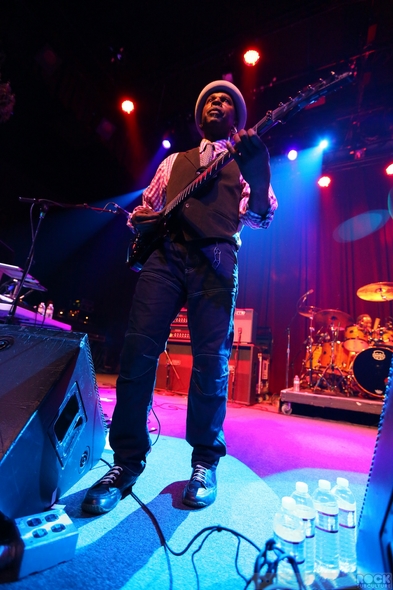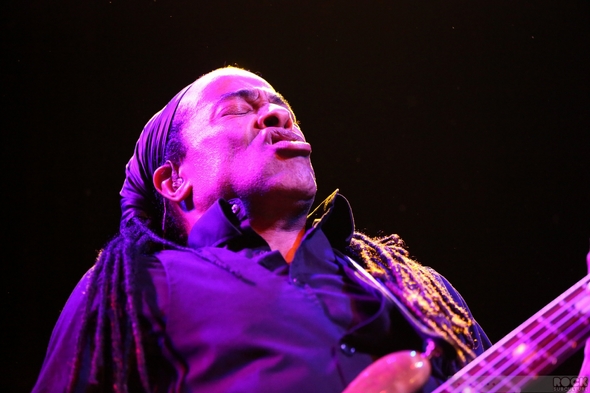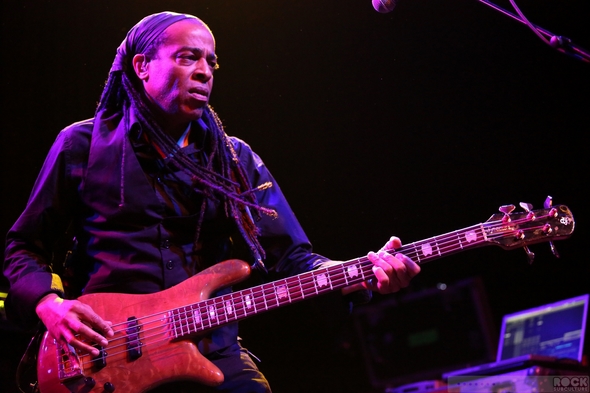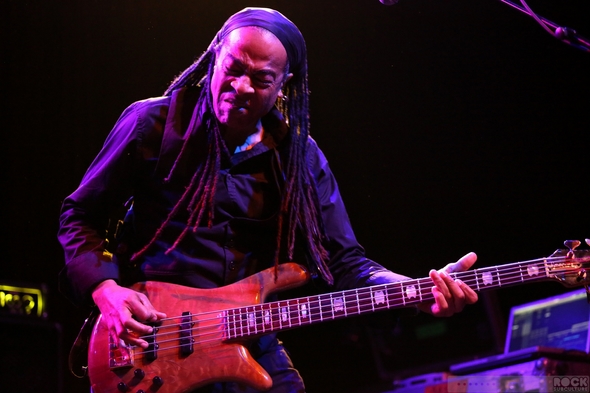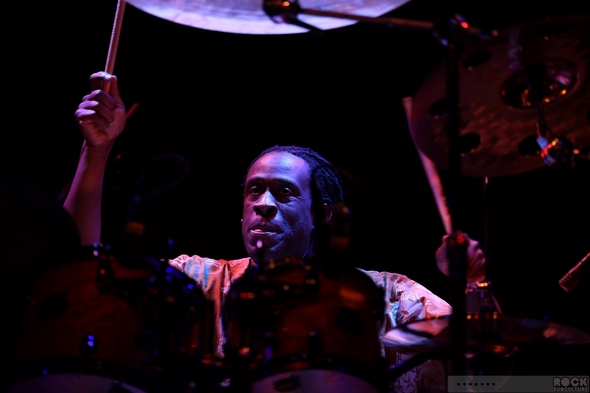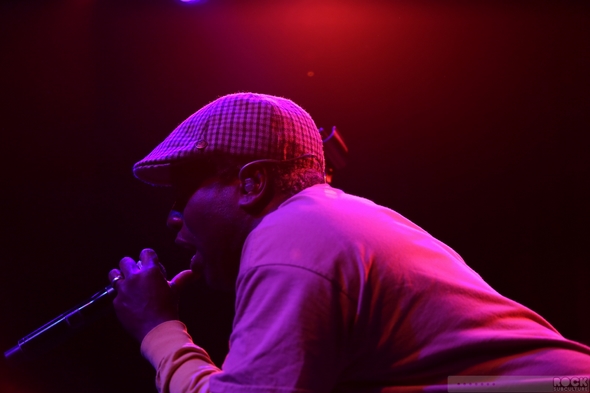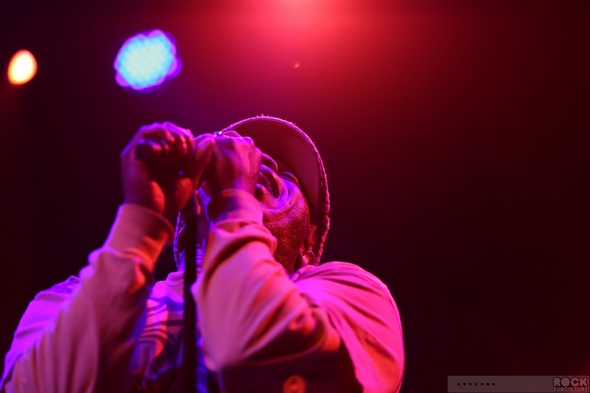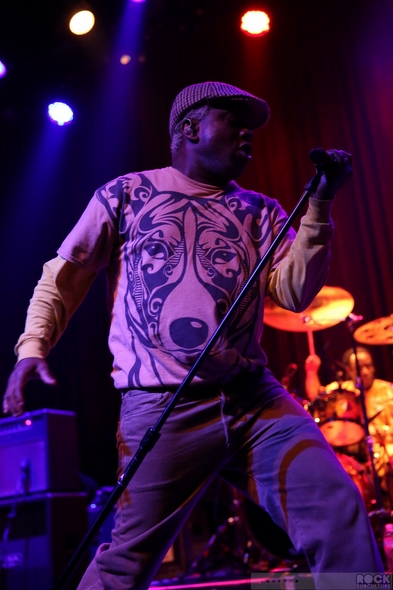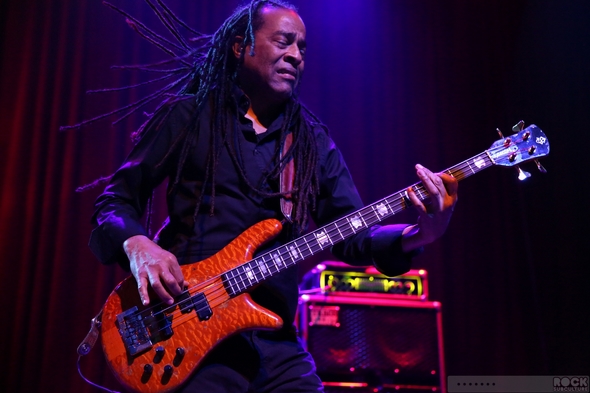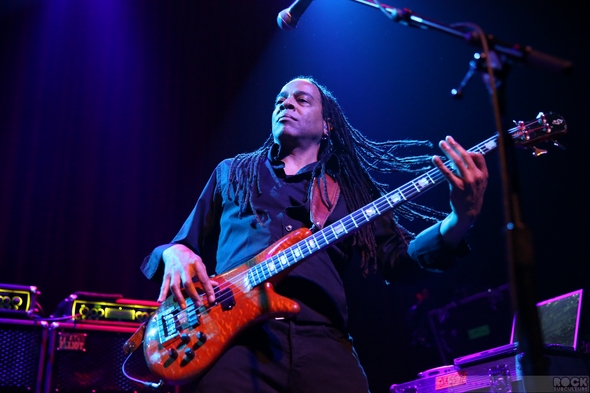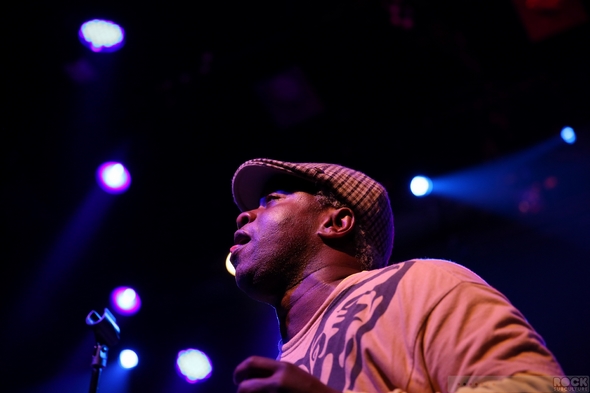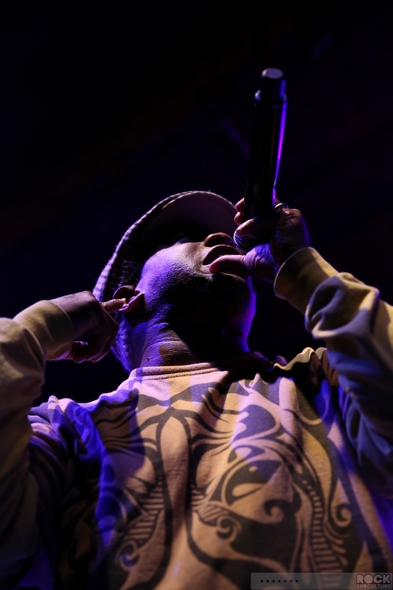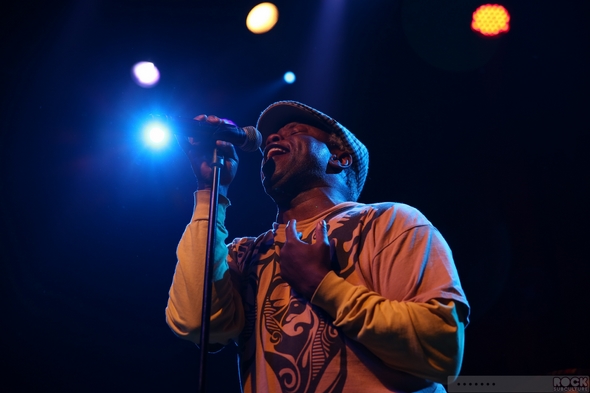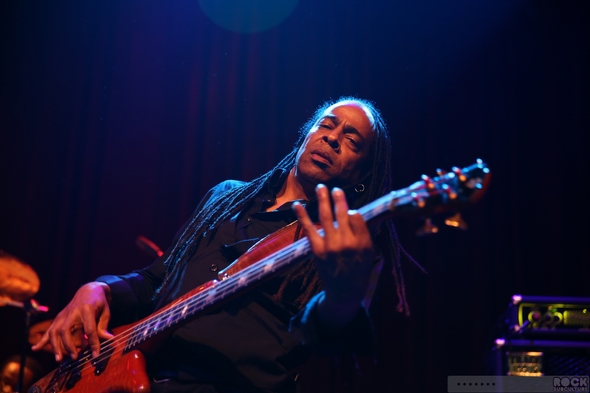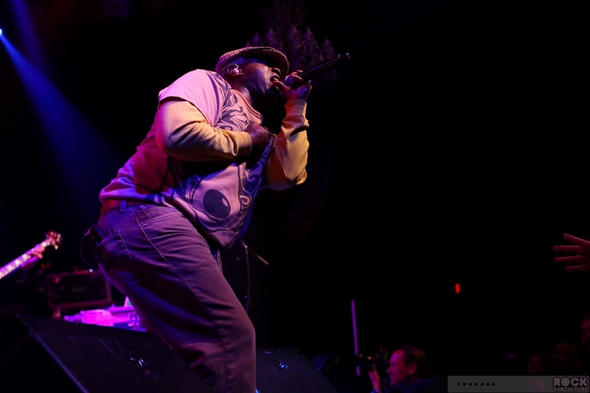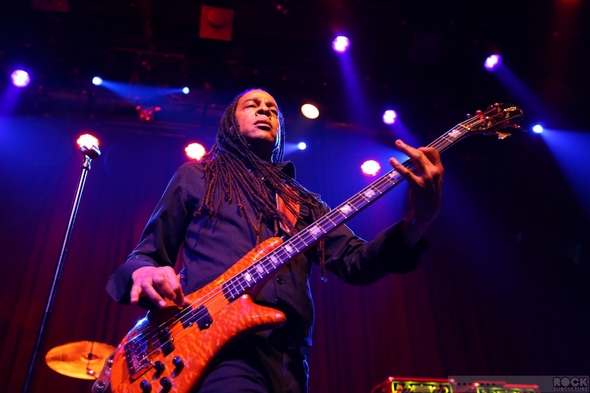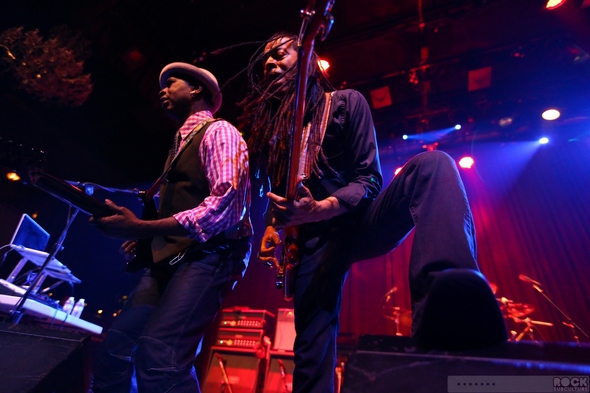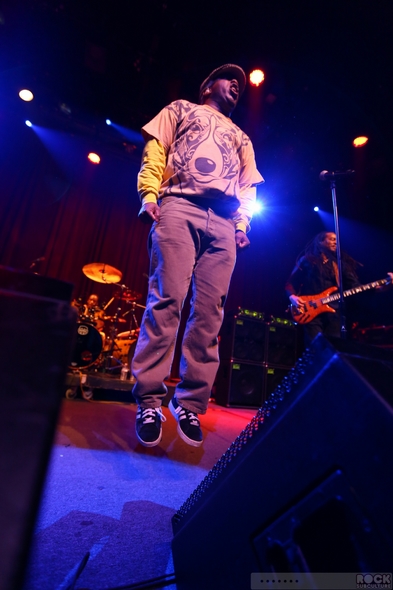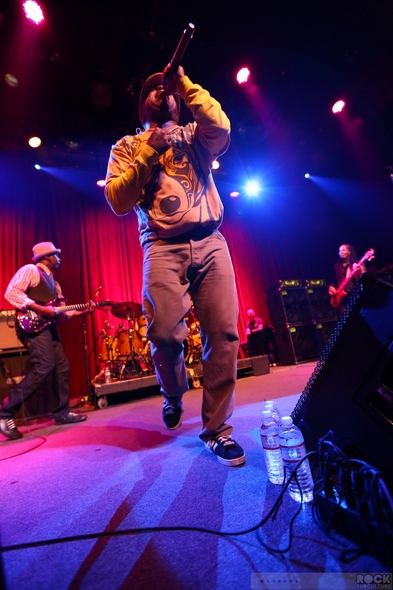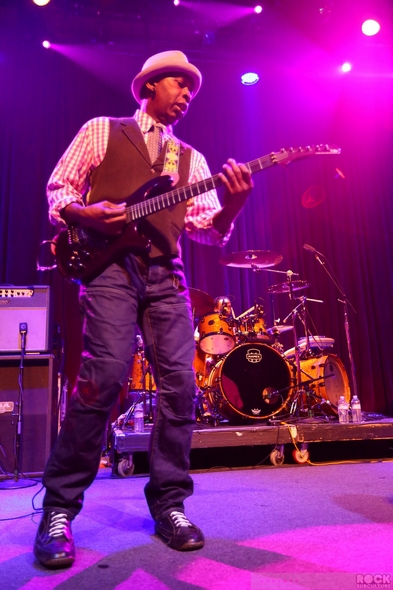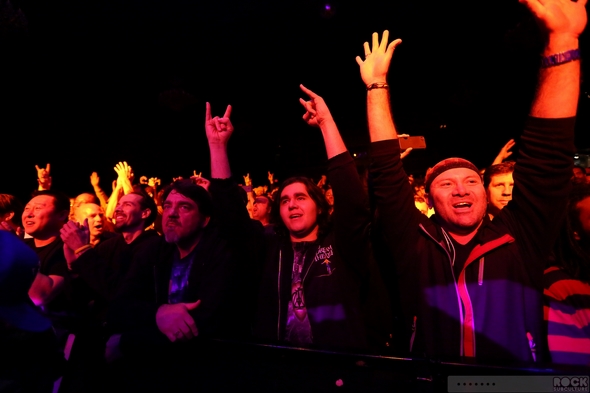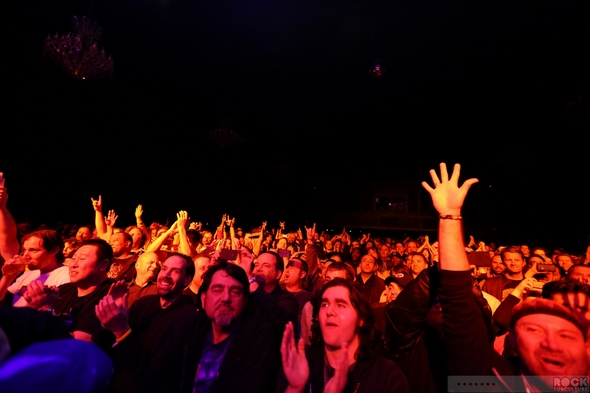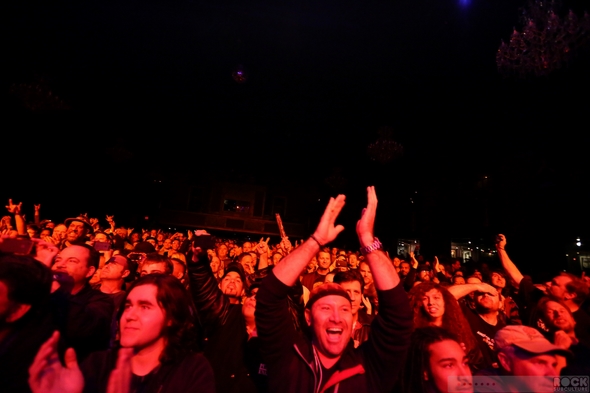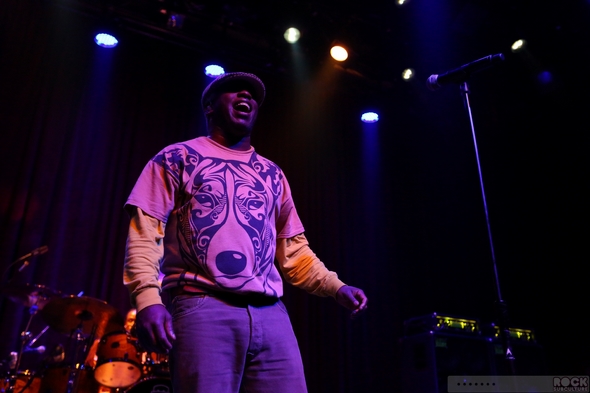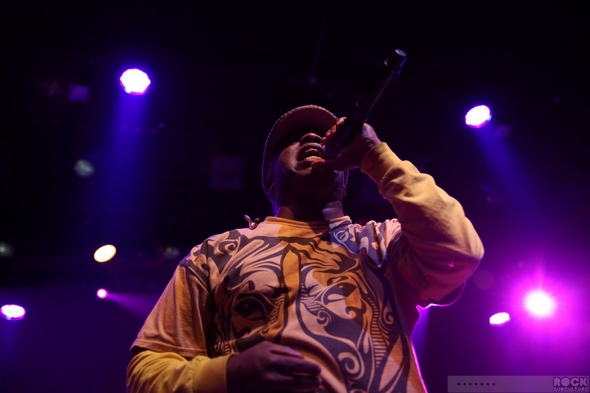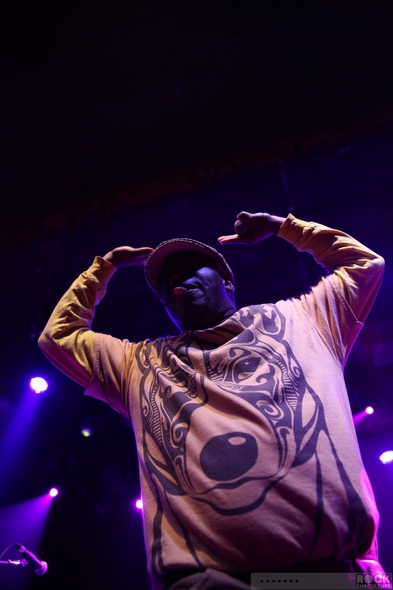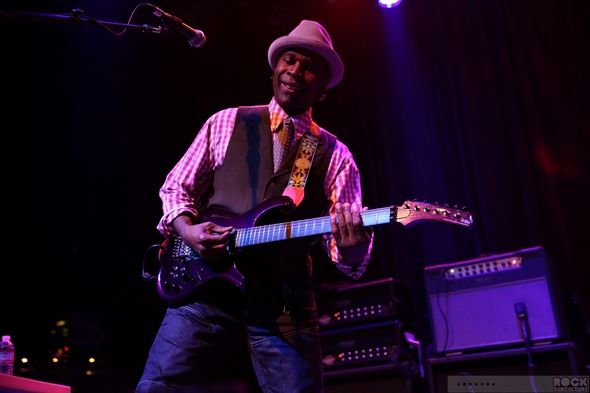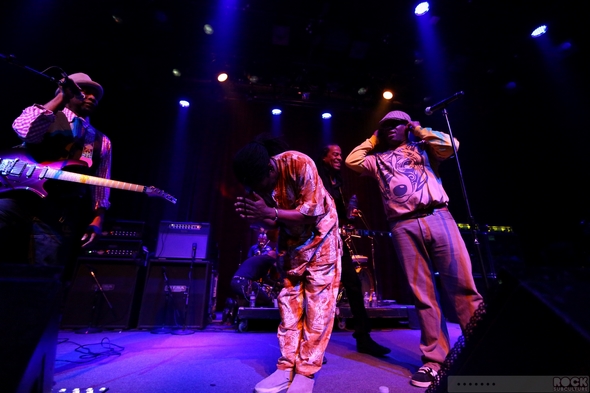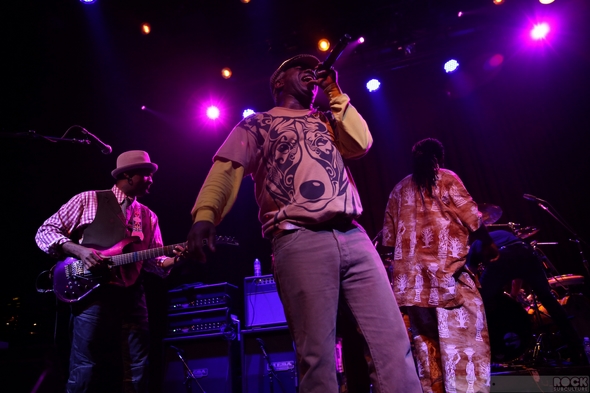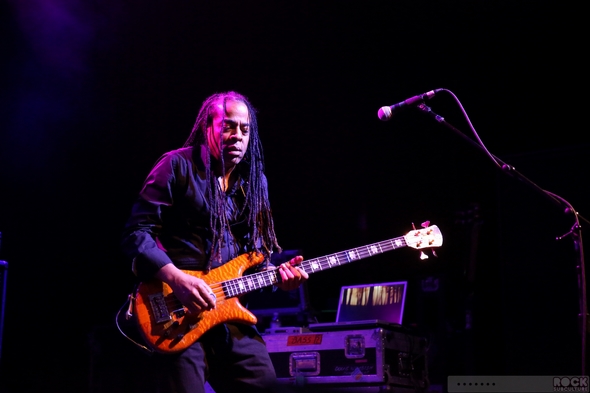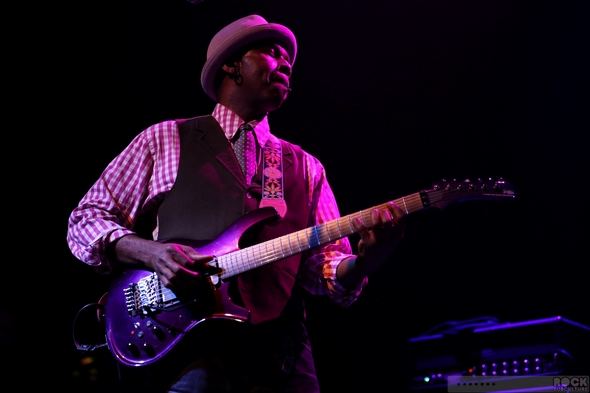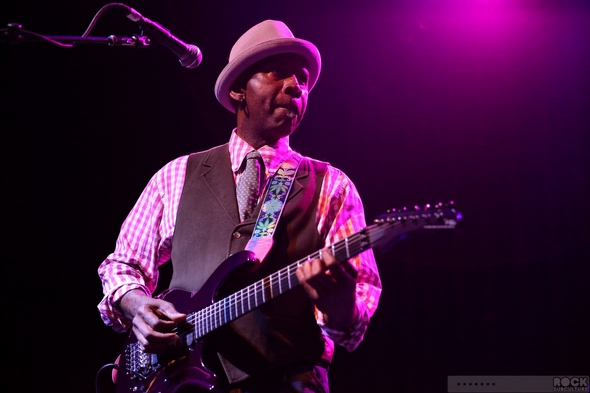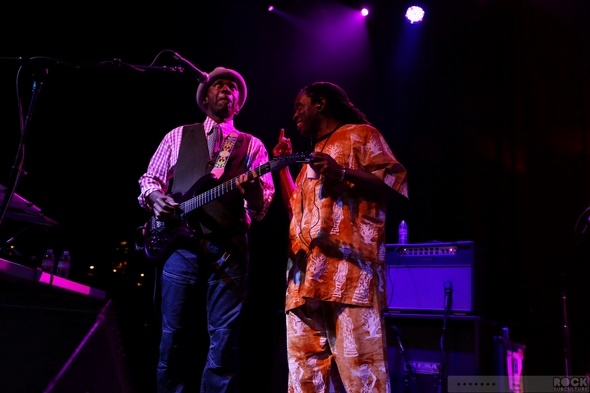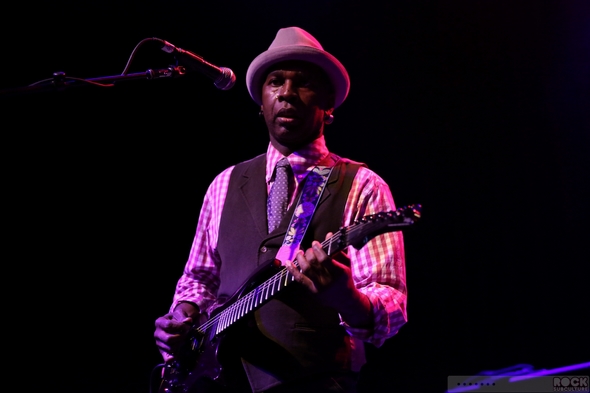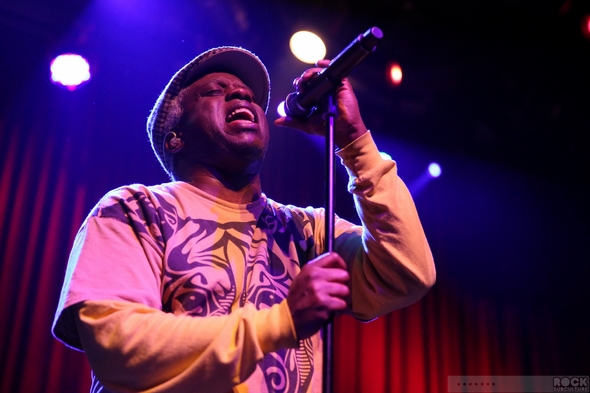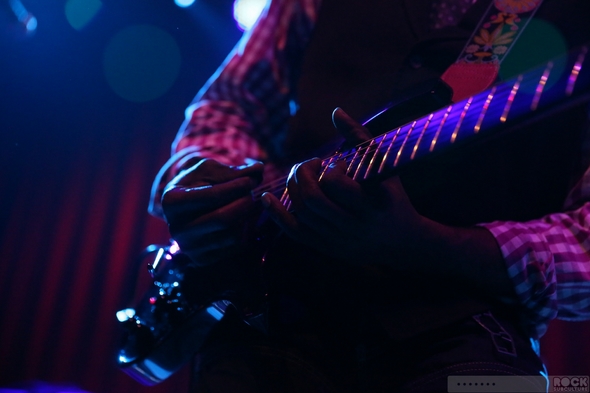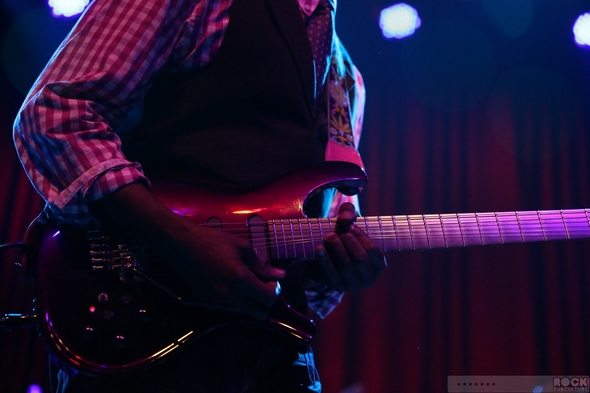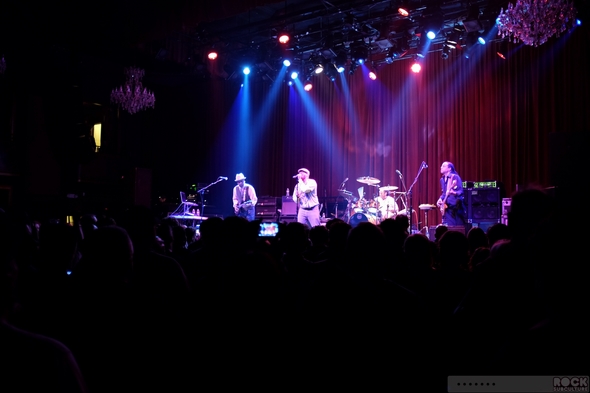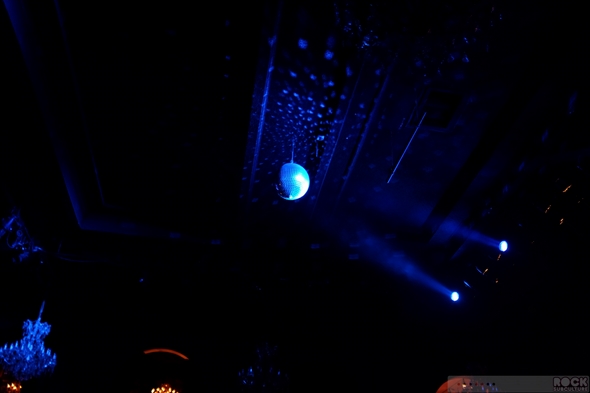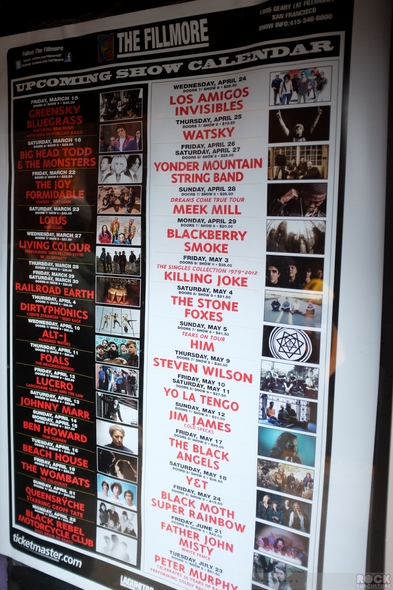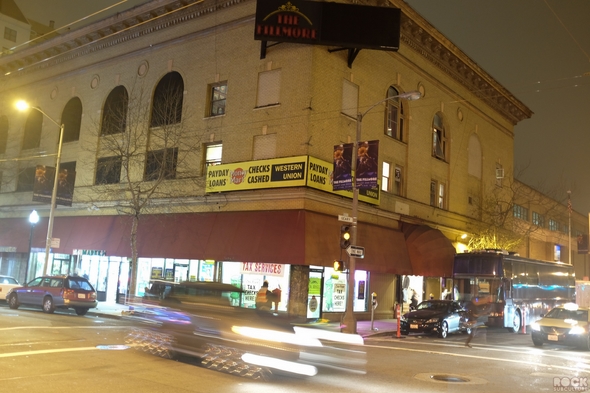 Jason DeBord