Since this was a pretty special experience and International music event, I thought I would share some thoughts and photos in summary here, mostly in an effort to genuinely promote and recommend this event to those who might not have heard of it or ever considering attending themselves.  The 9-day event took place in Crans-Montana, Switzerland, a coming together of twin ski/resort towns to put on Caprices Festival, hosting dozens of musical artists spanning many different genres and styles.  I actually only ran into a couple of Americans during the nine days of concerts (both had come out from New York for Tori Amos), so I think spreading some more information about the event on a U.S.-based site might bring out more people from the United States for future incarnations of this annual event, which celebrated it's 10th anniversary this year, which also happened to mark some big changes and growth in size and line-up.
I do want to preface this article by extending my thanks and gratitude to those who helped me tremendously behind the scenes in the press office – Alexandra, Francesco, Cecilia, Hélène, Diane, Camile, and many others.  Thank you!
Below is a really nice recap video produced by Caprices Festival which gives some flavor of what it was like to be there:
I had actually never heard of Caprices Festival myself prior to January of this year, when I happened to check out the official Tori Amos website to see if she had any live concert dates planned for 2013.  Upon being redirected to the official site for Caprices Festival, it took me a minute to even figure out what country was hosting the event (thankfully there is an English-language version of the site as I speak no French whatsoever).
Long story short, I thought the line-up was awesome, and it sounded like it might make for an interesting adventure, so I did end up booking my trip to attend the entire show this year.
All coverage of Caprices Festival can be found via the following link: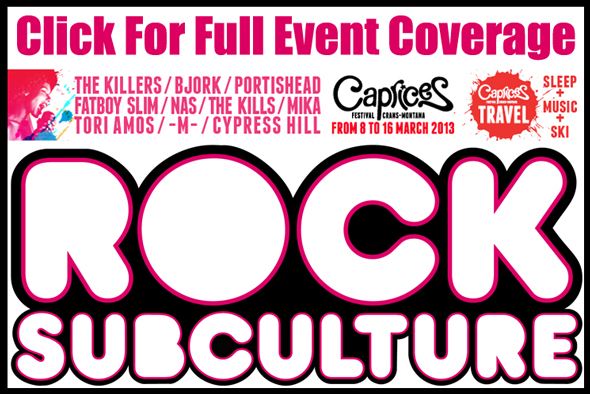 Crans-Montana Switzerland (Travel Destination)
I just published a pictorial overview with some general thoughts about Crans-Montana here, so if you were interested in what the towns look like at this time of year, I'd check out the preceding article for some idea.  I shared some thoughts and touristy sorts of photos of Crans-Montana in a separate article, also published today:
Below is a map that shows the general area in which you can find the festival proper, Après-ski Fun&Music by H&M, and the lift that takes you up the mountain to Modernity:
This shows a map of the Après-ski area: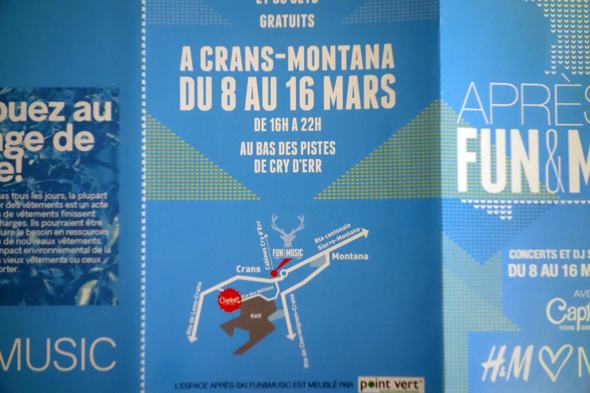 And this is a top down schematic of Caprices Festival with the main stages (The Moon, The Tube, and I Love Live) and common areas, food and bar areas, and other attractions and areas set up by sponsors: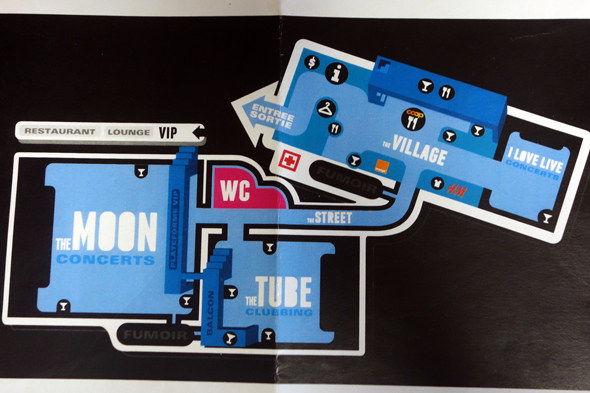 Après-ski & Modernity
One of the ancillary attractions for the festival overall is off site from the main stages and common areas (with food, drinks, and what not) found at the main Caprices Festival location…  and that is Apre Ski and Modernity, both of which are about 20 minutes by foot from the main area.
I did not make it to Après-ski and Modernity until the final day of the festival, which actually worked out great as far as Modernity went, as it was the sunniest day and very clear out, so I had a nice opportunity to take in the beautiful mountains from an amazing vantage point.  However, at the time I stopped in at Après-ski, there was no scheduled live music (hence the photos of the empty space).
You can see my video, photos, and thoughts about Après-ski and Modernity in the immediately preceding article:
Caprices Festival Day 1 – March 8, 2013
In traveling from California to Switzerland, I arrived late into the afternoon on the first night of the festival, along with some delays (including my luggage coming a few flights after the one I came on out of Frankfurt, so I did not have an opportunity to review all of the main acts that performed at The Moon stage the first night.
Below is a link to my article for Day 1:
While I only caught the second half of the main headlining stage that night, it was amazing.  I was not too familiar with -M-, but I am a true fan now.  The guy is amazing, and I love his music (even if I have no idea what he's singing about, since it is French language.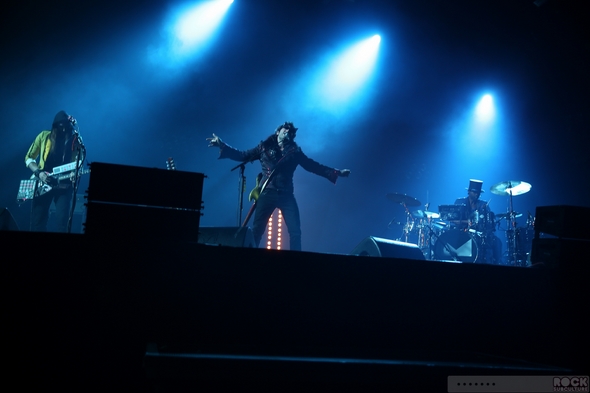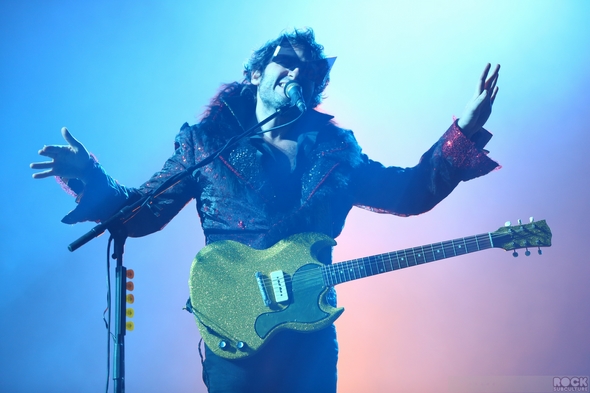 Caprices Festival Day 2 – March 9, 2013
The second night was an interesting mix, kicking off with Crash Island, who were finalists in the Orange New Talent Contest and were a UK alternative band that were really awesome.
I absolutely loved Cody ChesnuTT – for sure one of my favorite sets of the entire show.  Like Marvin Gaye reincarnated for the modern age.  Brilliant artist and fantastic performer.
Nas put on an excellent show, which was followed by electronic artists/DJs Tom Staar and the iconic Fatboy Slim.  Amazing line-up and representative of the festival hitting on all cylinders.
Below is a link to my article for Day 2: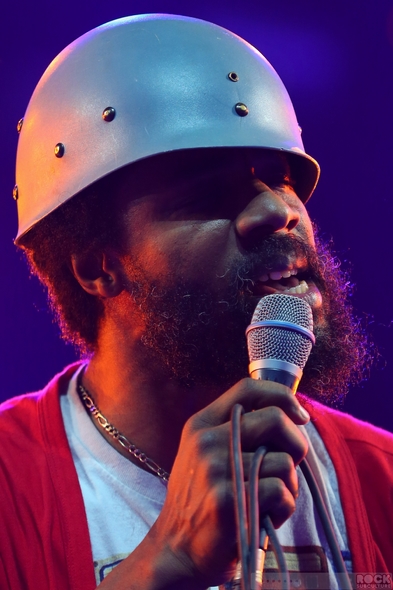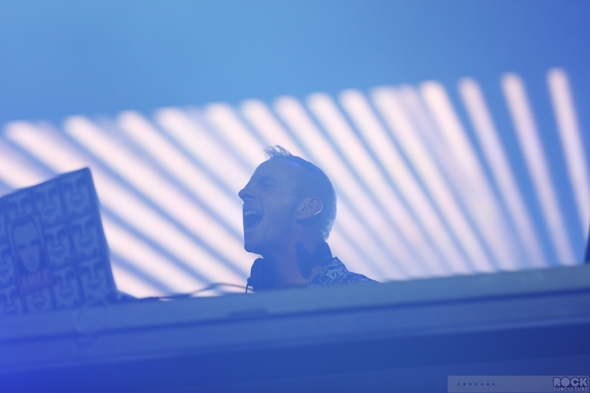 Caprices Festival Day 3 – March 10, 2013
Day 3 – with Tori Amos headlining – was the original reason I learned of the festival, so I was really excited to see her set, since it had been years since I'd seen her in concert.
Popular international star Noa opened, and she proved to be very popular, drawing in many of her own dedicated fan base to the show.
Co-headliner Roger Hodgson – the Voice of Supertramp – followed.  What a show.  I grew up listening to many of the Supertramp hits, so it was indescribable seeing and hearing that music come alive before me.  He still has it, and sounded amazing.  His rendition of "The Logical Song" was for sure one of the top moments for me for the entire festival.
Tori Amos…  she was amazing.  Brilliant, and so worthwhile for this trip just to see her work her magic on stage again.
Below is a link to my article for Day 3: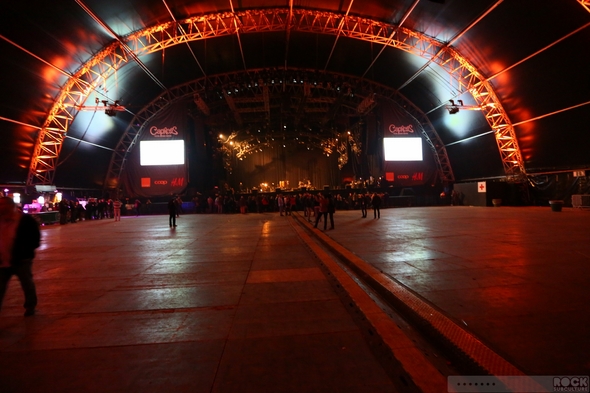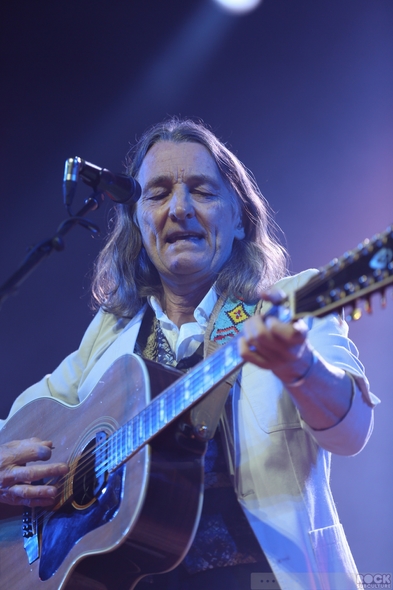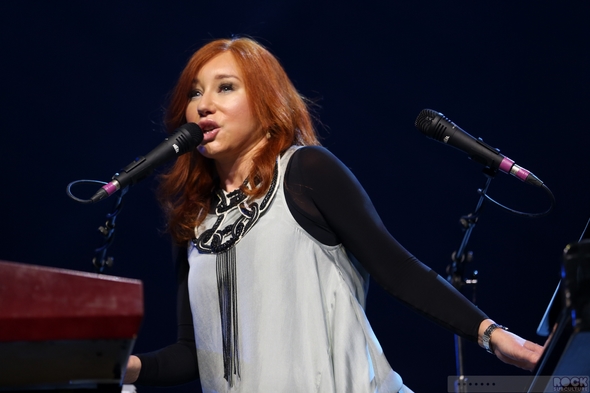 Caprices Festival Day 4 – March 11, 2013
As articulated in my full review for Day 4, Bjork was the biggest disappointment of the show, as she was one of the artists I was most looking forward to seeing, and I just found her set to be founded upon music that was not very… musical.  It was a lot of distorted bass, with no beat, hook, melody, or anything to hook onto.  Even Bjork had two screen displays stage left and right that held her attention most of the show, I suspect so that she could keep track of where she was in the songs, as there was nothing to hook onto muscially.
I really, really enjoyed The Weeknd, and being starved some something "real" I think bolstered what he brought that much more.  If not for his performance, this night, sadly, would have been a complete disappointment, so thankfully he really delivered and made it all worthwhile.
Below is a link to my article for Day 4: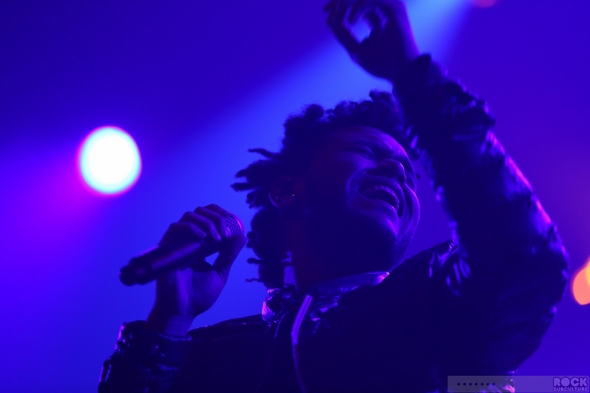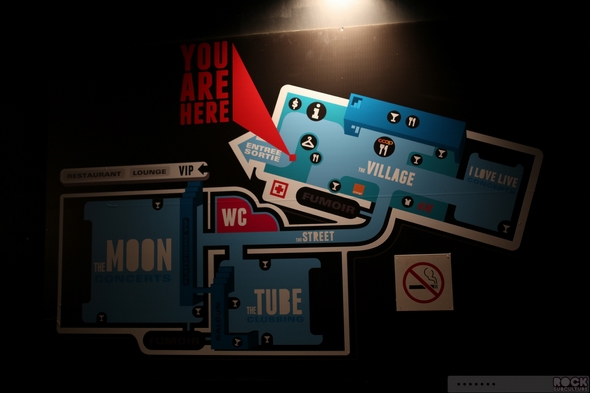 Caprices Festival Day 5 – March 12, 2013
Epic night.  I absolutely love Portishead, and had never seen them before, so this was an anticipated highlight that really over delivered.  They were amazing, and I came away so impressed with their live set.  Sounded brilliant and everything about it exceeded my expectations.
Opener Baxter Dury was really quite fun, and I really enjoyed Model 500 over at The Tube stage late night as well.  Awesome night.
Below is a link to my article for Day 5: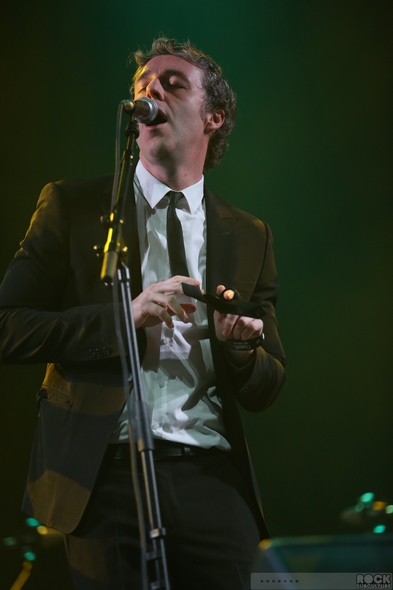 Caprices Festival Day 6 – March 13, 2013
If Day 4 was disappointing by way of performance with Bjork, Day 6 was even more of a let down in that another highly anticipated artist, The Killers, could not make it out at all due to bad weather coming into Switzerland.  I topped off 2012 with their amazing show in their hometown of Las Vegas, so was really looking forward to seeing them at Caprices Festival.
Even so, the non headlining bands all stepped up and put on solid performances and carried the entertainment of live music late into the night.  I especially enjoyed The Spinto Band, who had such a sense of fun it helped those in attendance forget about what we missed and enjoy what we had.  Good times.
Below is a link to my article for Day 6: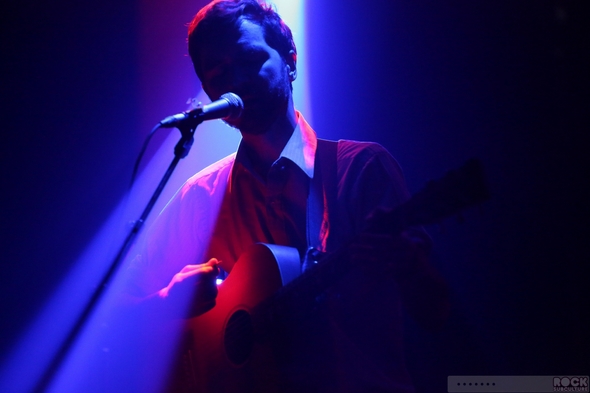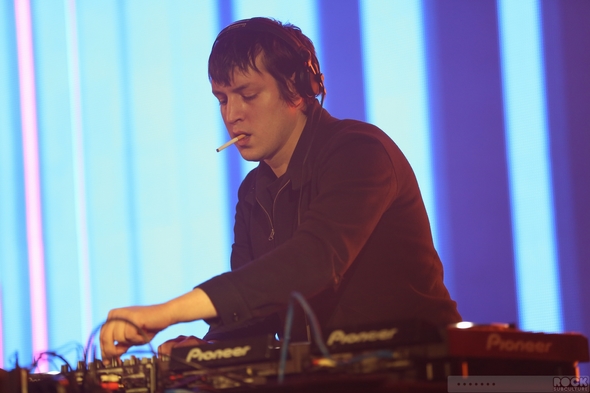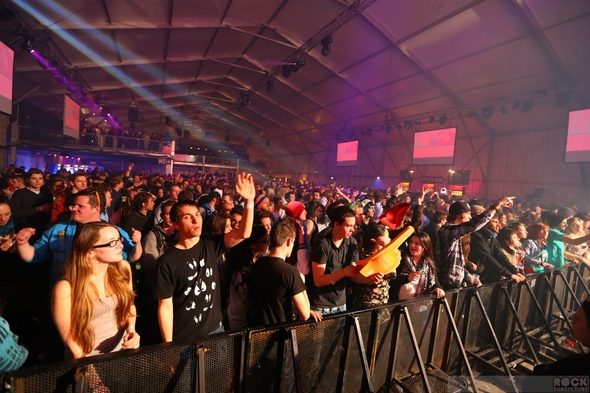 Caprices Festival Day 7 – March 14, 2013
Day 7 for sure was one of the most fun days of the festival – strong line-up and I got to meet and interview two of the bands, which was awesome.
I did not know Demi mondAine or their music, but loved their set and am tuned into them and their work now.
The Heavy put on one of the best sets for the entire show, all days, and I can't wait to catch them again.  They are such an awesome band.
You can check out my full interview with The Heavy here:
Black Rebel Motorcycle Club also put on one of my favorite performances of the whole show, and I got to meet the band and interview Peter Hayes before the show:
Of course, while his music may not be among my favorite genre, there's no denying that Alice Cooper is a living legend, and the man is born to perform and deliver.
Below is a link to my article for Day 7: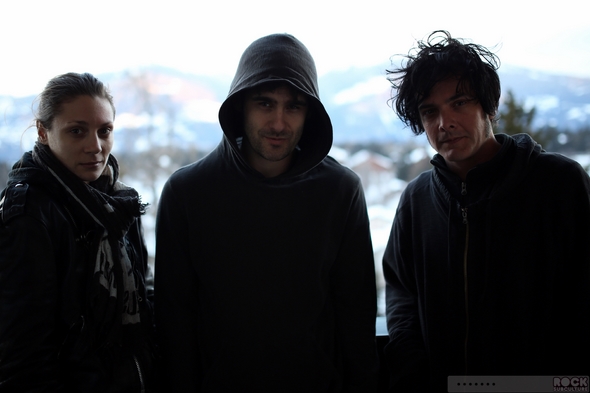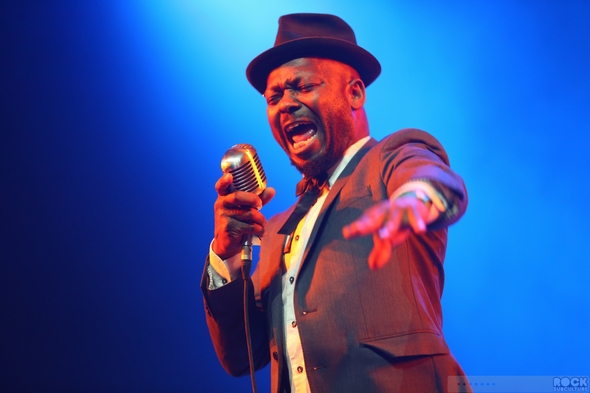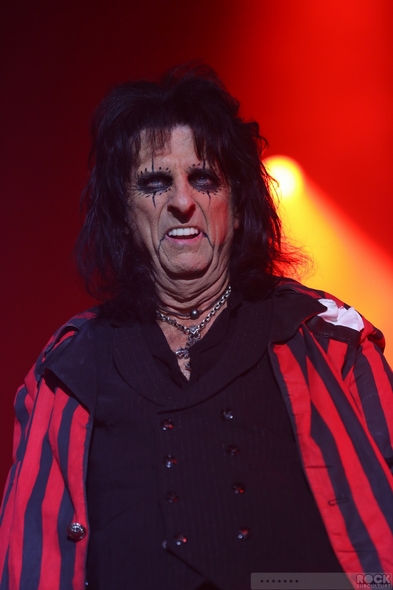 Caprices Festival Day 8 – March 15, 2013
This was another awesome night, and while all of the performances were strong, the highlight for me was with Nelly Furtado.  I'd been following her work since her first album, and she put on an incredible show, with songs from her variety of musical styles all represented on her setlist.
Célien Schneider and Nadine Carina were both new to me and I really enjoyed their sets.  Mika brought in one of the largest crowds of the week, as well as the most enthusiastic.  They guy is a born performer, and electrified the audience.
Below is a link to my article for Day 8: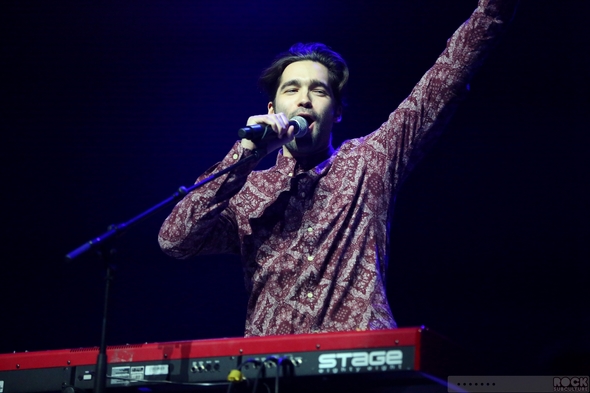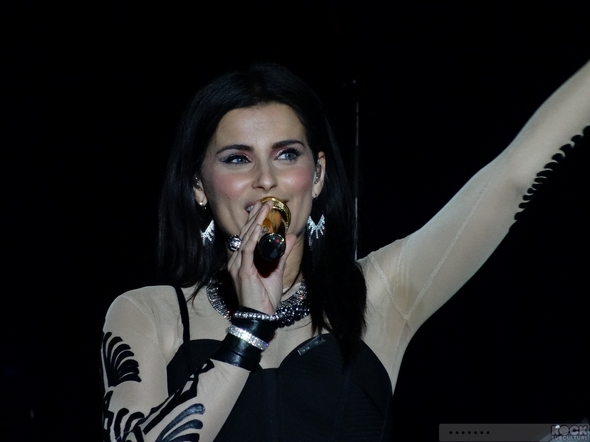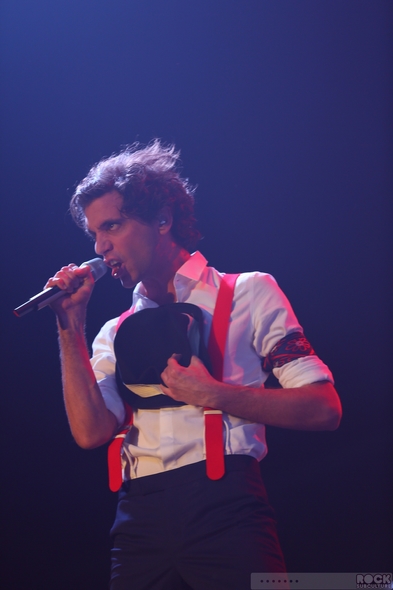 Caprices Festival Day 9 – March 16, 2013
The finally day…  after a bit over a full week, it was a lot of music.  Yet somehow, the rap and R&B infused line-up the final night collectively brought more energy than any other night, as well as huge crowds.  It was quite fitting that this was the line-up for the last night, as they closed out the festival with a bang.
I had the pleasure of meeting and interviewing Method Man & Redman earlier in the day, which was a lot of fun for me:
Below is a link to my article for Day 9: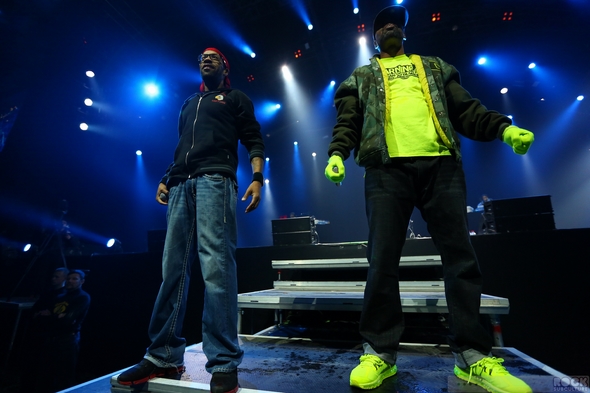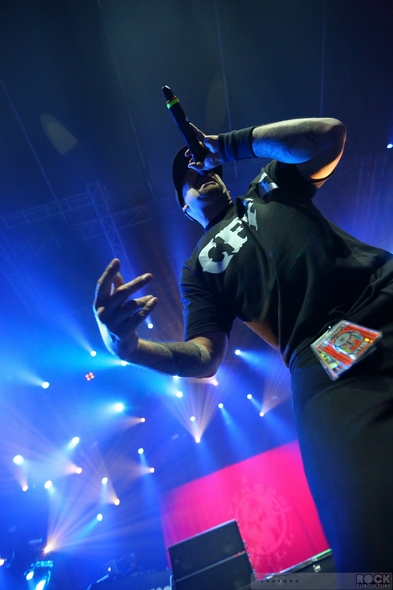 Conclusion & The Future

I've mentioned before that I'm not really one that does festivals…  many are "camping centric" and attract people who are more about drinking and general substance abuse and obnoxiousness than music.  For me, Caprices Festival is everything that the typical American music festival is not…  well organized, civil, indoors, and yet with a really compelling line-up.
Overall, the festival itself really exceeded my expectations, and it is my hope and intention to return in 2014 to see what it has to offer next year.  I would encourage other Americans to check it out next year as well.
Jason DeBord