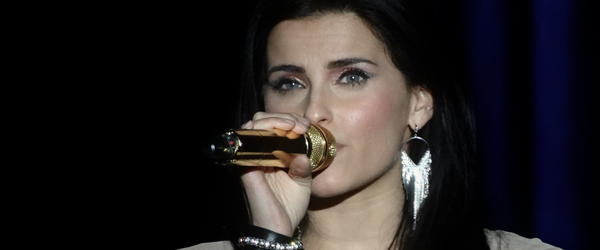 Day 8 of Caprices Festival in Crans-Montana, Switzerland… as the event approached its final two days Friday night, those in attendance seemed to have a desire to keep the party going, as Mika drew the largest crowd to date, not only filling the vast airline hanger-like space of The Moon, but overfilling the standing room only space in front of the stage.  The popular British singer-songwriter drew such a crowd people were spilling out, standing watching from the hallway space in-between The Moon and The Tube, and was far and away the largest crowd pulled in thus far for the 9-day festival.  The more pop-oriented line-up also included rising star Nadine Carina, local pop/folk singer Célien Schneider, and the ever versatile and classy Nelly Furtado, who put in one of my favorite shows of the past week.
If you want a general overview of this special festival, check out my ongoing coverage as well as the official site as www.Caprices.ch.
Artists listed in order of appearance (first to last).
Nadine Carina

Who: Nadine Carina
Where: The Moon at Caprices Festival
When: March 15, 2013

Per Caprices Festival, "Nadine Carina is a singer/songwriter who writes pop/folk songs inspired by the 60's. She comes from Ticino (Switzerland) and she's currently studying music at the Paul McCartney's school LIPA, in Liverpool, UK."

Nadine put on a great show along with her band, and it was nice to see a younger performer who seemed to be at least a little moved by the whole experience, with a genuineness and earnestness coming through her music.
Like with Crash Island on Day 2, Nadine Carina earned her place on the stage via the Orange New Talent Contest organized by sponsor Orange and the festival.
Her music feels like it is influenced by some older rock bands, but with a more contemporary sound and energy.   You can check out her 7-track EP, Little Bits, over on her Bandcamp page.
Below are some photos from Nadine Carina's set (click any image for higher resolution):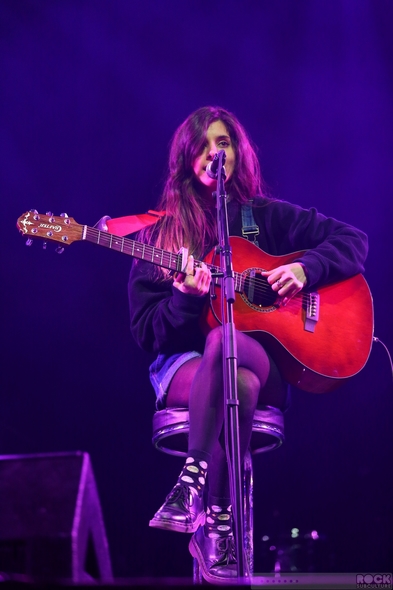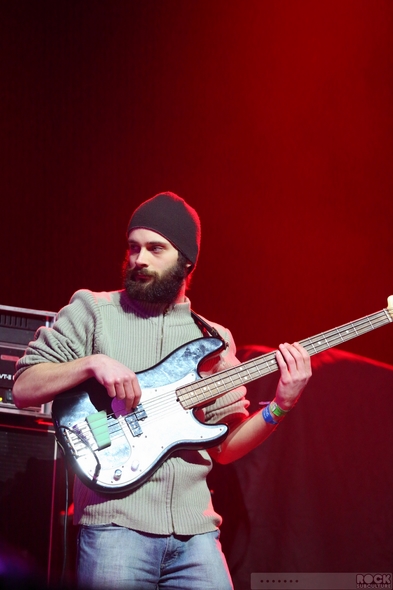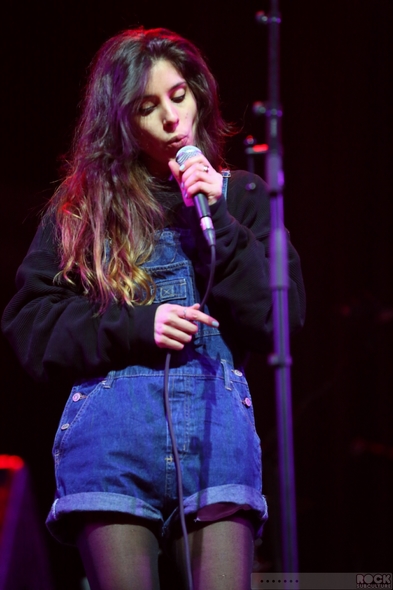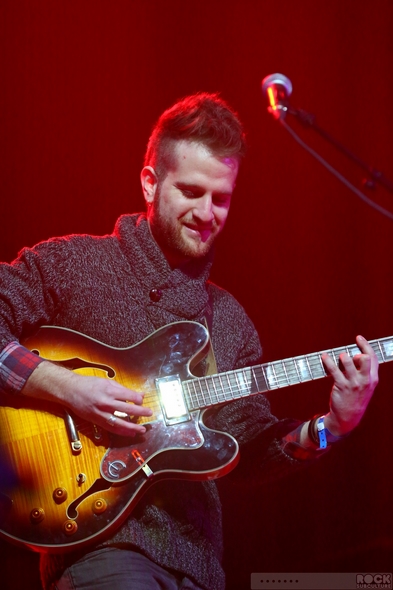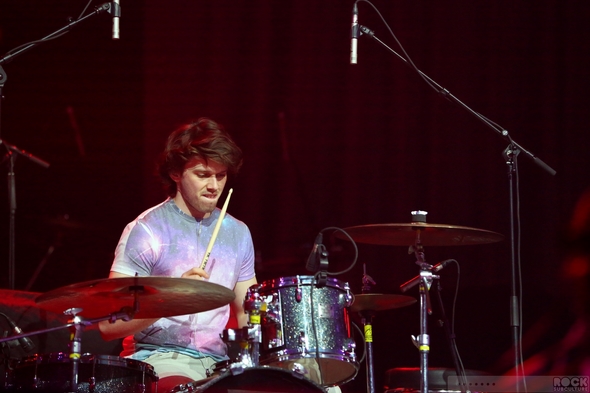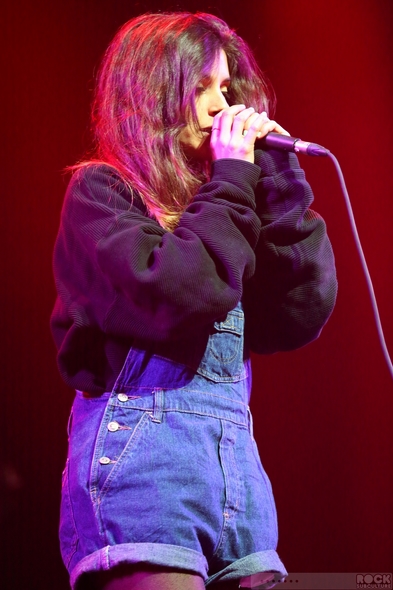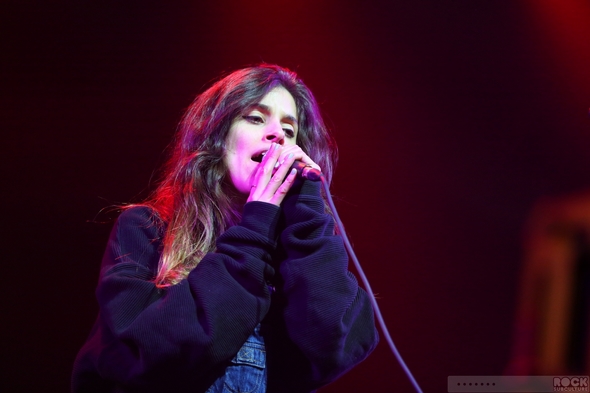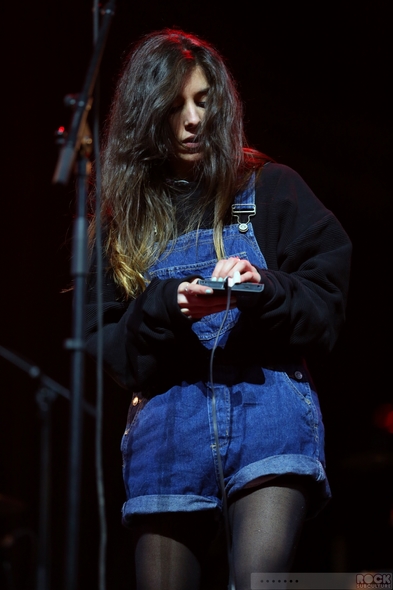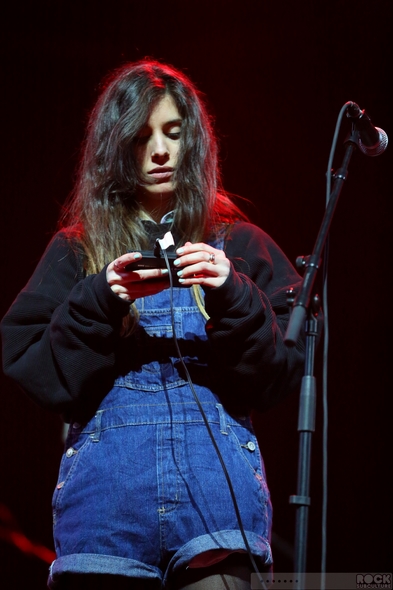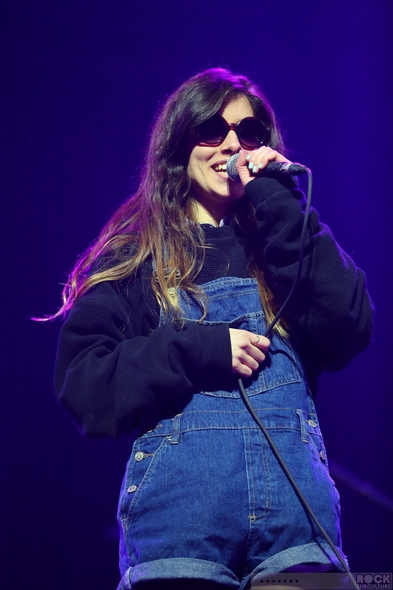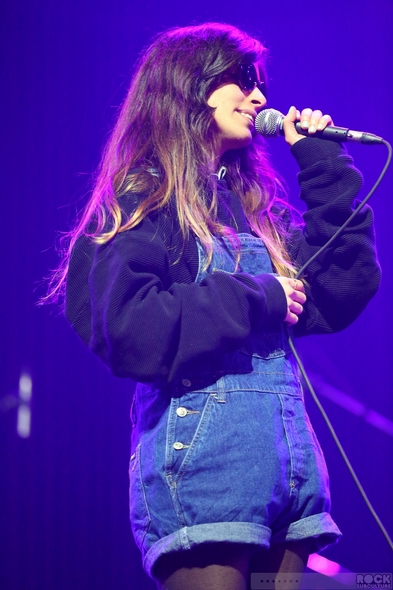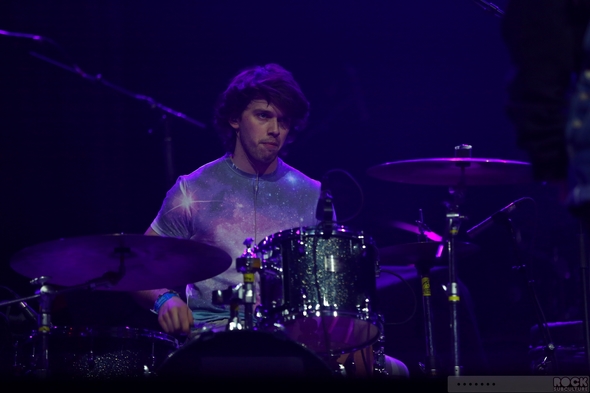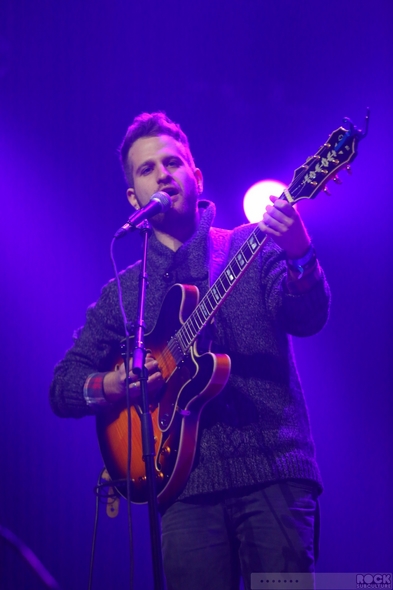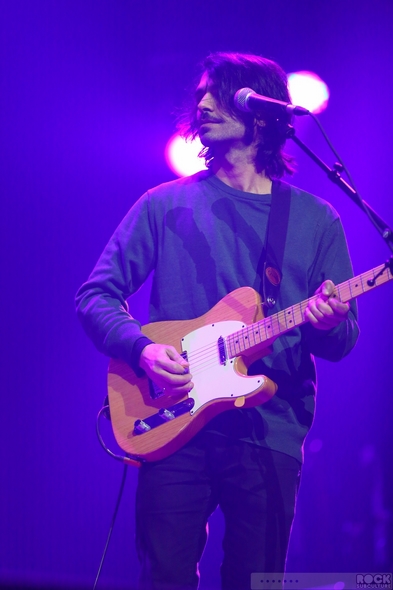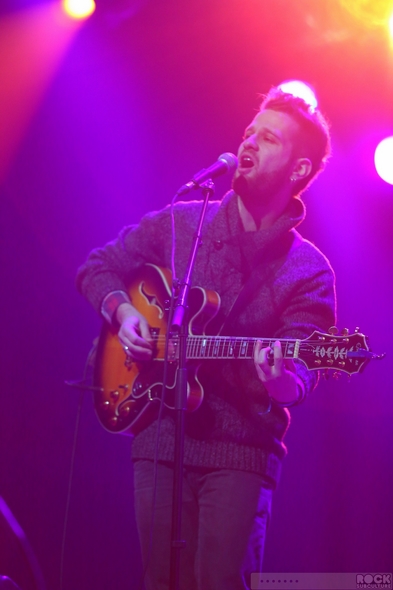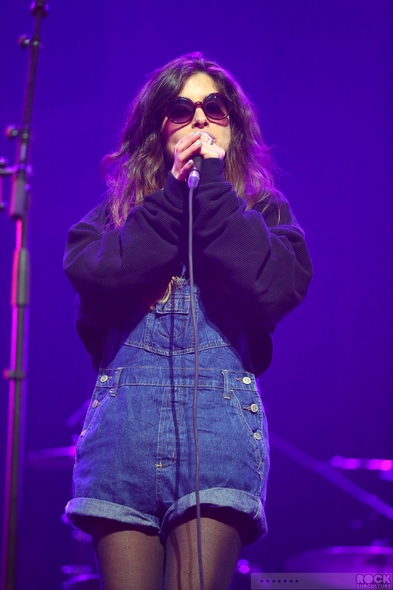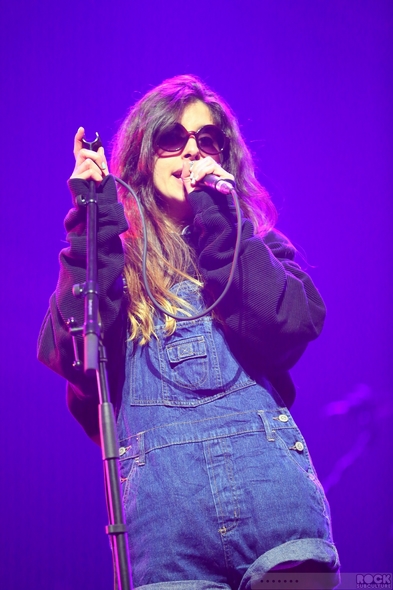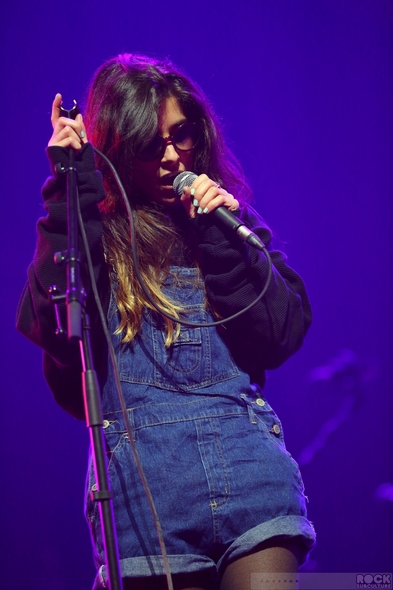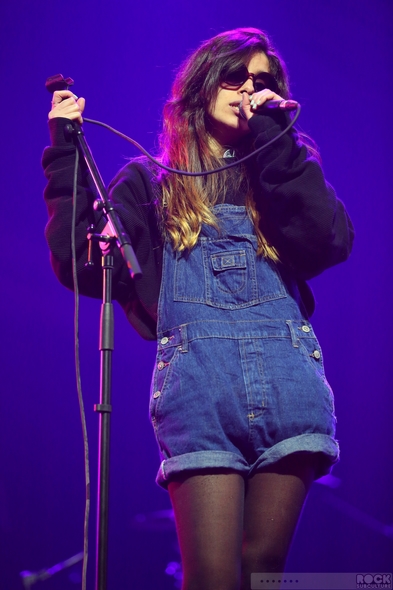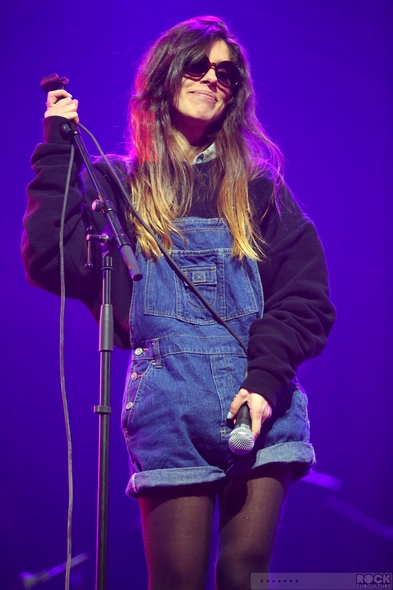 Célien Schneider
Who: Célien Schneider
Where: The Moon at Caprices Festival
When: March 15, 2013

Célien Schneider, who grew up in this general area near the Swiss Alps, is a singer songwriter who has piano-centric music that is definitely more pop-oriented.
Already a success in Switzerland, he is looking to expand his audience with his new album, Come Rain or Shine, which was released earlier this month (though not in the U.S.)
He put on an engaging show and seemed to have a lot of fans of his own in attendance.
Below are some photos from Célien Schneider's set (click any image for higher resolution):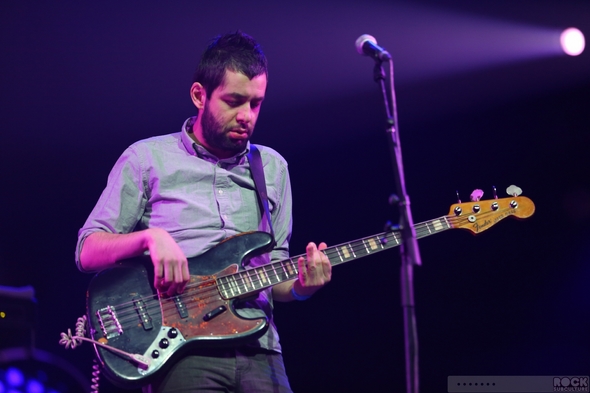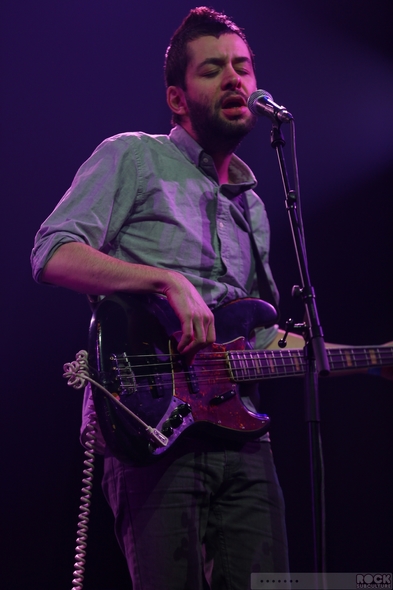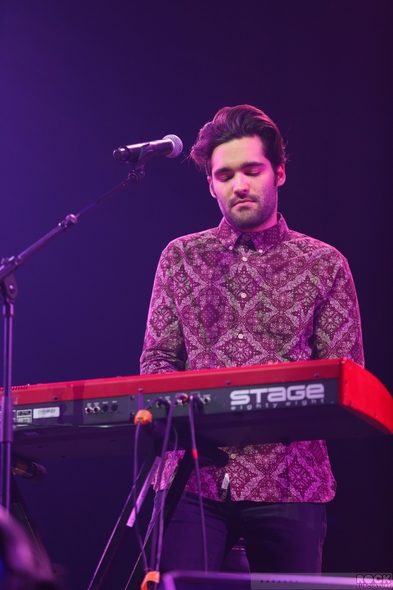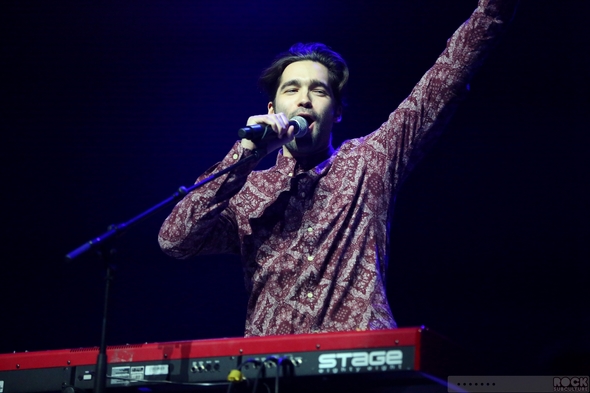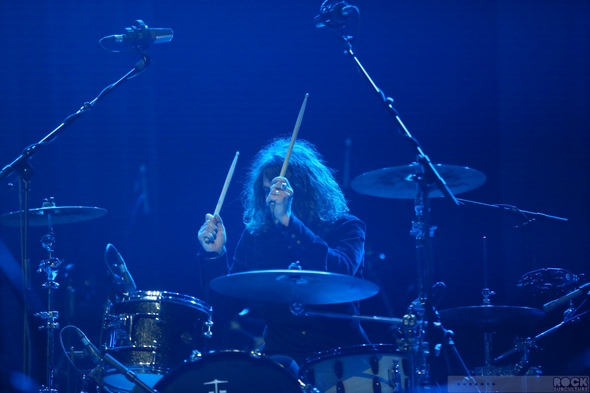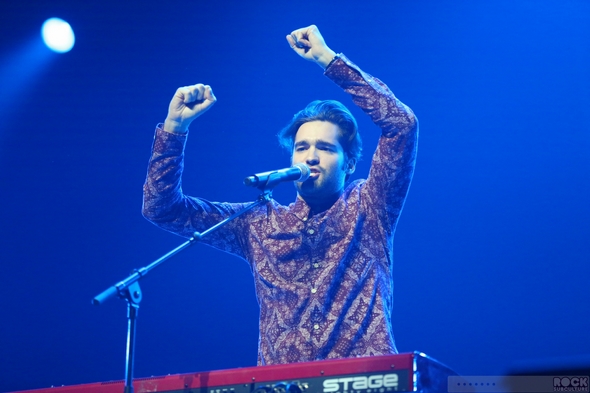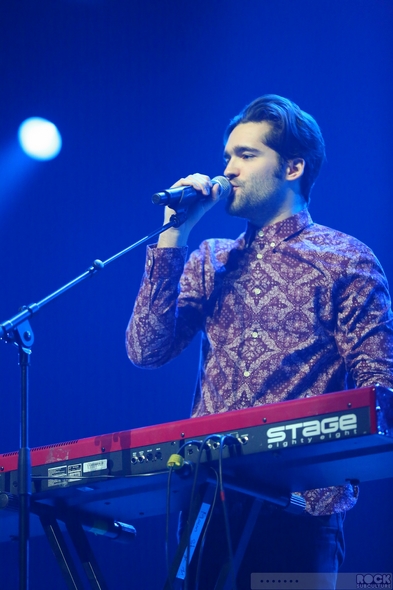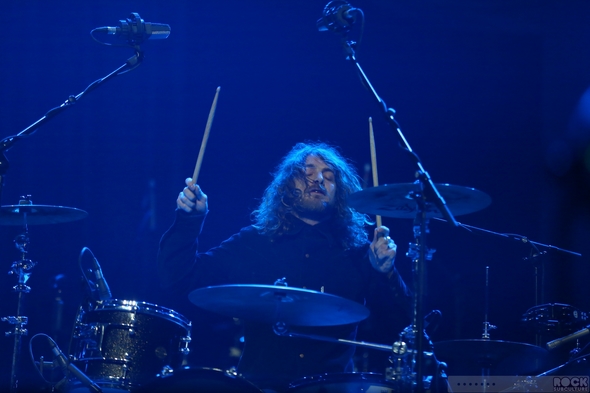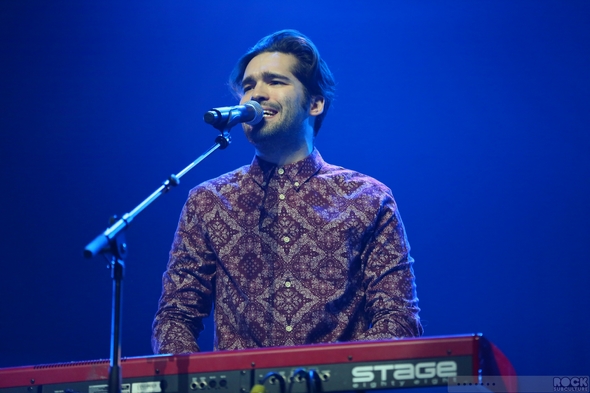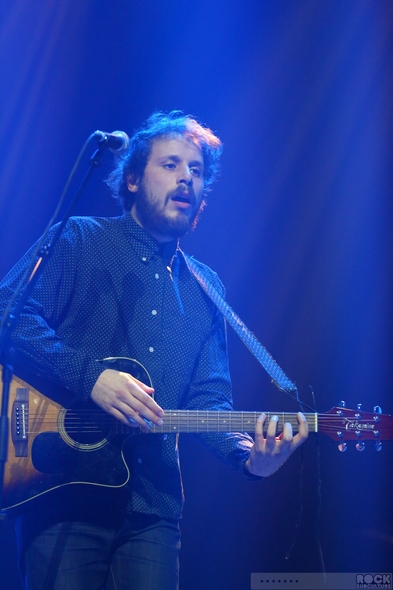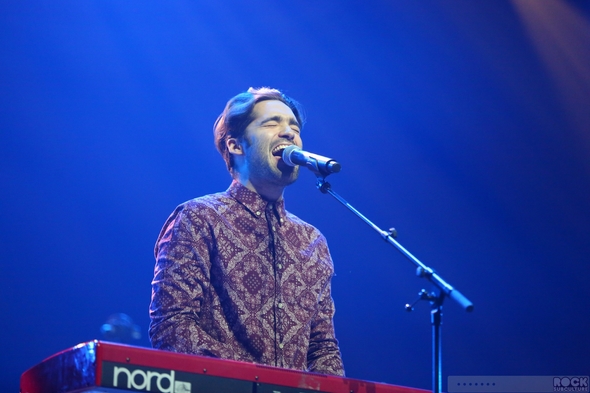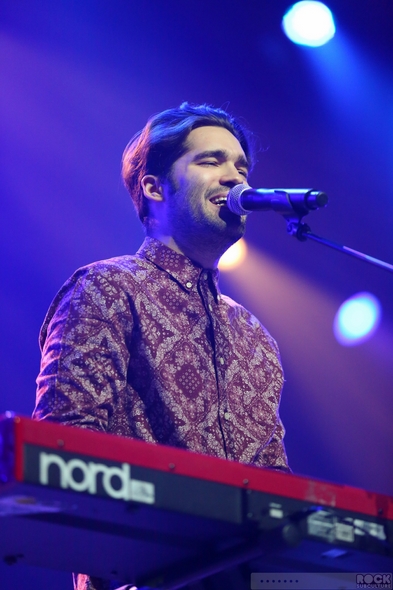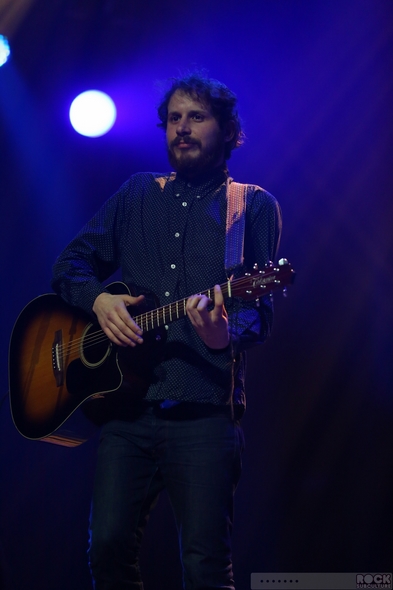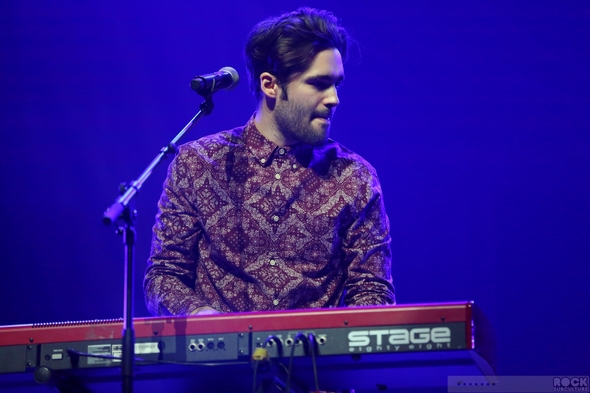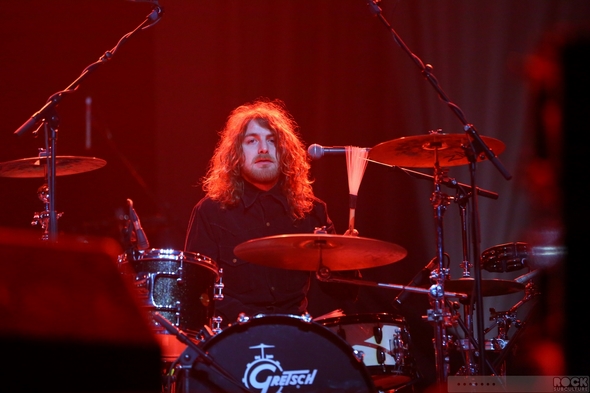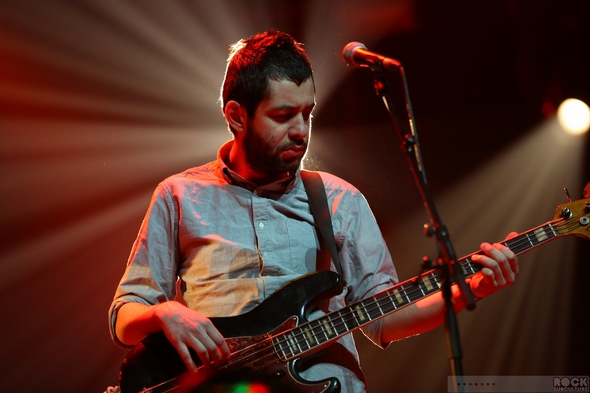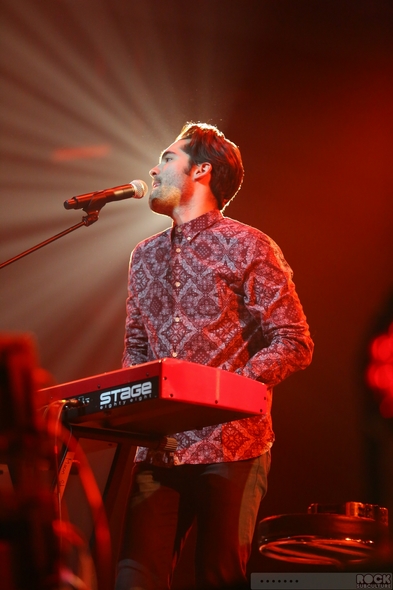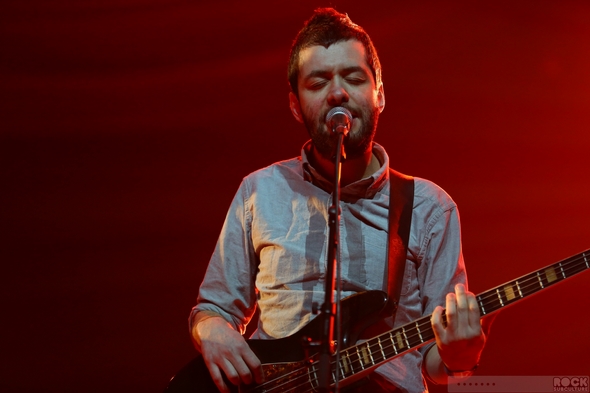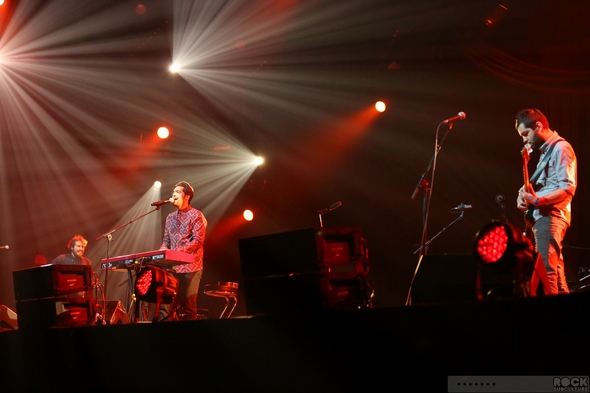 Nelly Furtado

Who: Nelly Furtado
Where: The Moon at Caprices Festival
When: March 15, 2013

Canadian singer-songwriter Nelly Furtado has been among the top tier of female pop artists for more than a decade now, following her hugely successful debut with the more folk-oriented Whoa, Nelly! in 2000.   The Grammy Award-winning artist has sold over 40 million records, and in her shift to more true pop music, was a real pioneer in some of her collaborations in bringing in more of a hip hop and R&B sound into her work, fusing it with her Latin and contemporary folk sound.
She is one of the artists I was most excited about seeing this week, as I've been following her work from the very start, but somehow have never caught one of her live shows.
While my expectations were high, she did not disappoint in the least (well apart from some restrictions on photos, but more on that later).
She came onto the stage bathed in bright white lights, and once she emerged from the glowing smokey haze, she really looked phenomenal.  Better still, she sounded amazing as she blazed through a very satisfying set list that covered her hits and seamlessly wandered through her various musical styles and genres.
Nelly built on her folk foundations on stage just as she did with her recording career…  played plenty of pop, and closed the show out with more R&B and rap fare, which had the audience jumping and primed for Mika who was fortunate enough to follow.
She remains an awesome and relevant artist, and certainly knows how to put on an excellent show.
Below are two sample videos from my pocket camera to give a sense of the performance and space at Caprices Festival:
Below are some photos from Nelly Furtado's set (click any image for higher resolution); unfortunately we in the press were limited to just the first song from quite a distance with our pro gear, so the first five photos are from that session, and the rest from a pocket camera from amid the crowd, so not up to par with the other photos I've taken at Caprices Festival in the past eight days…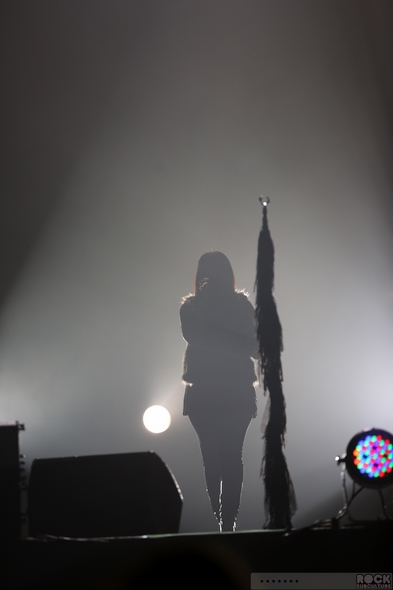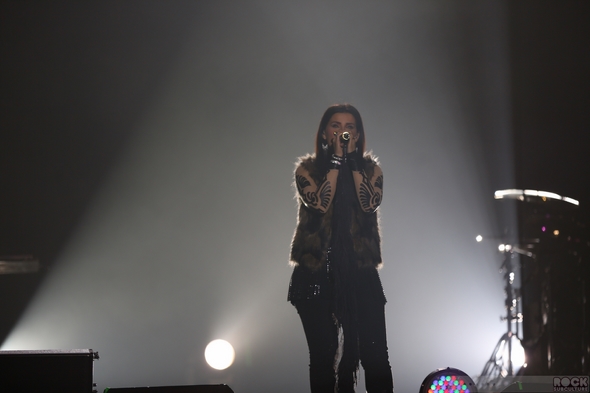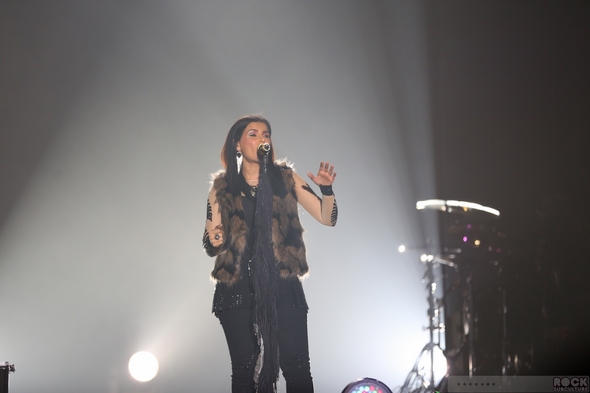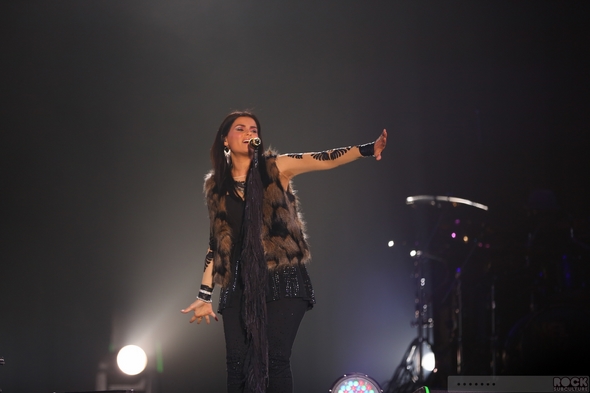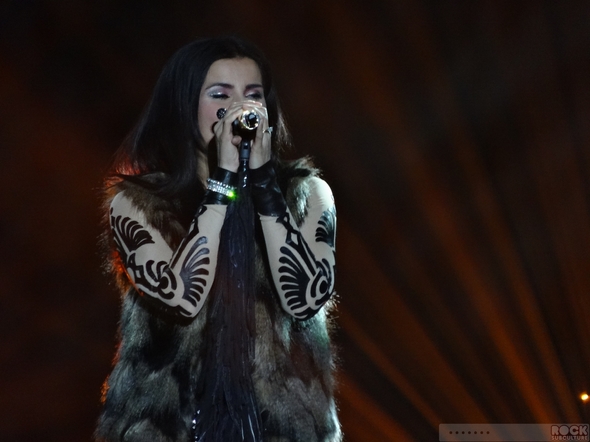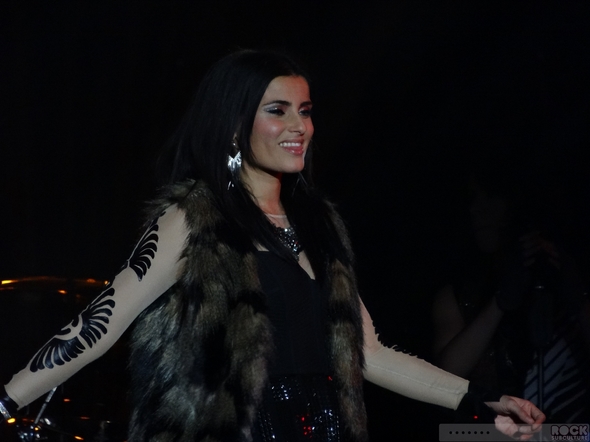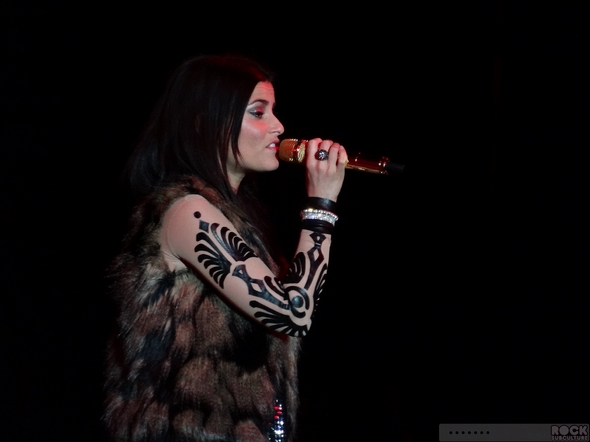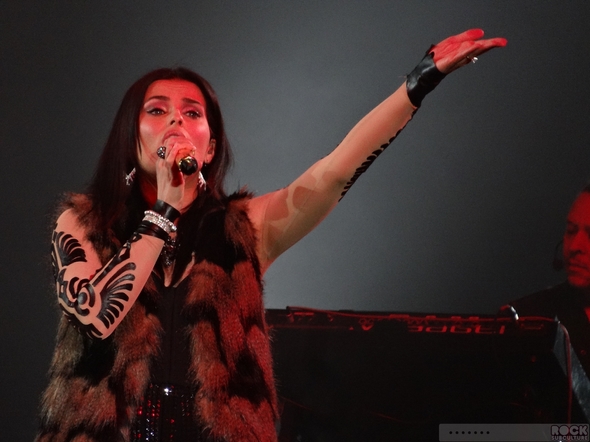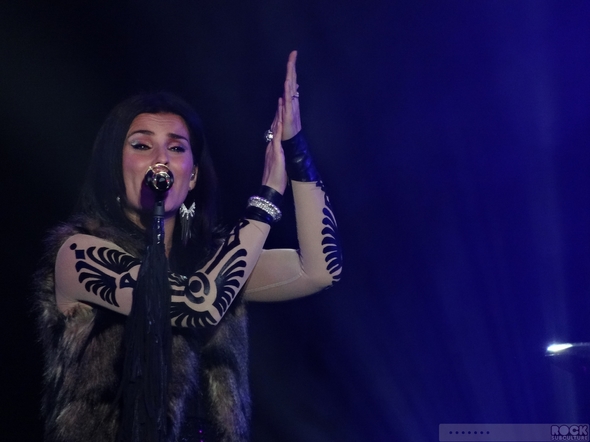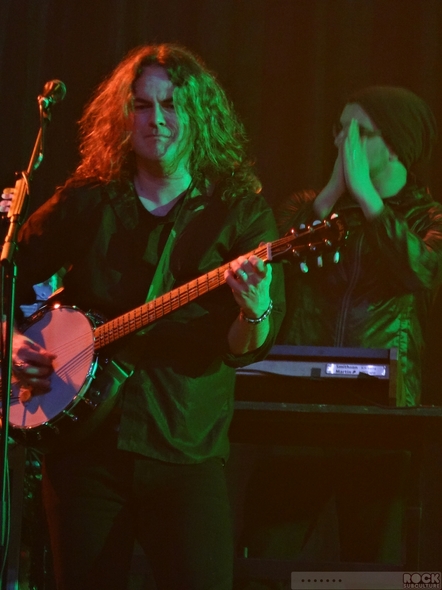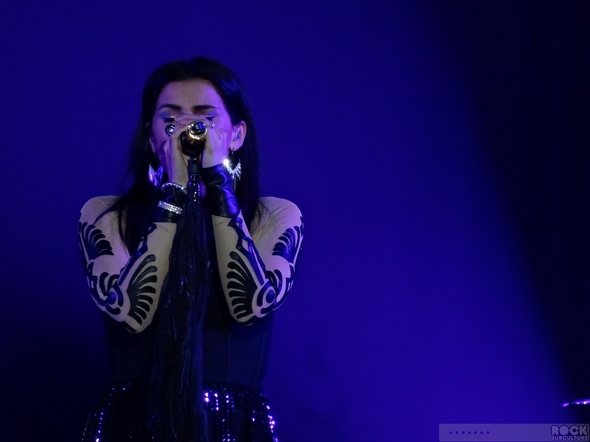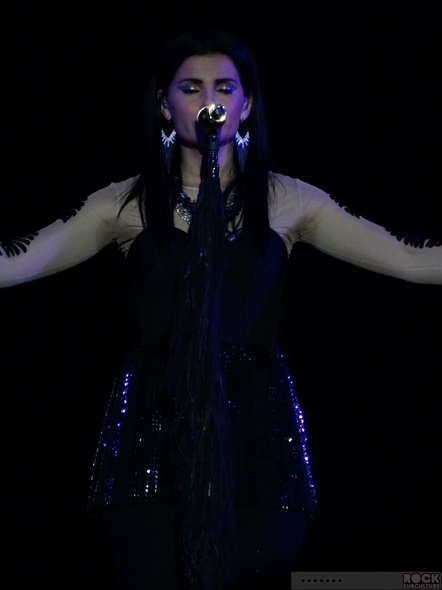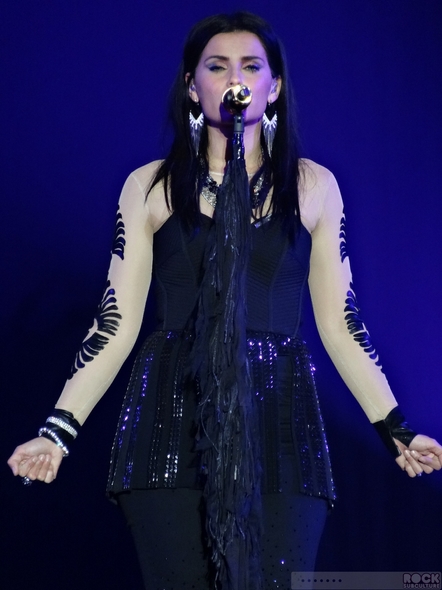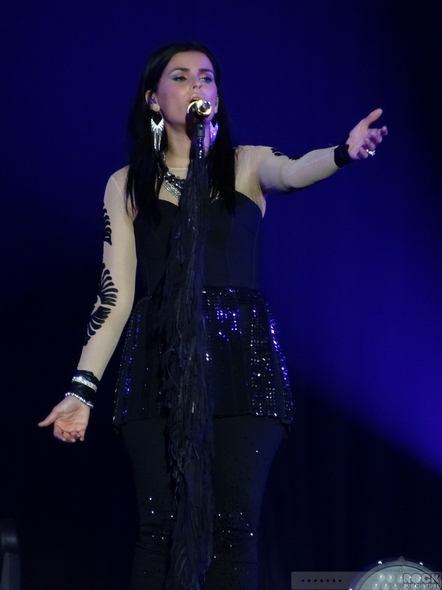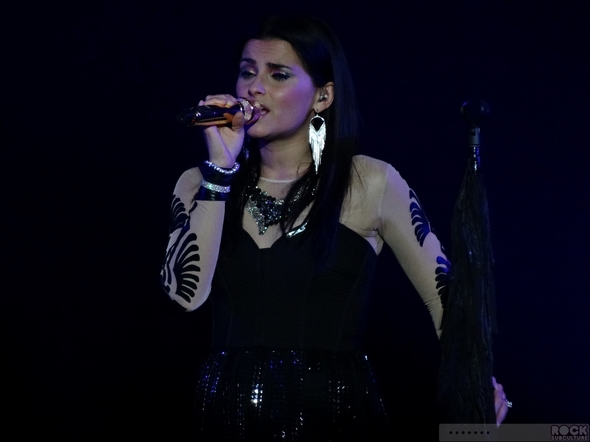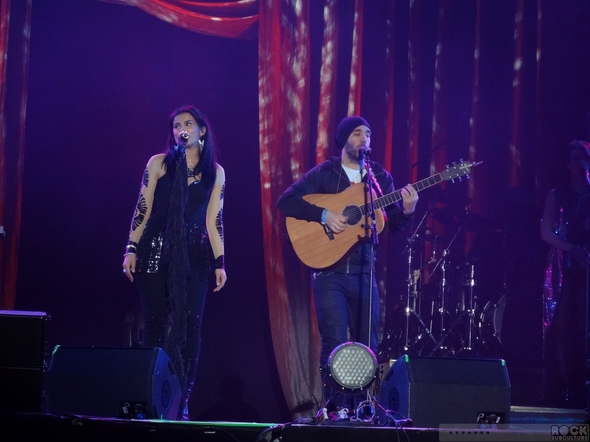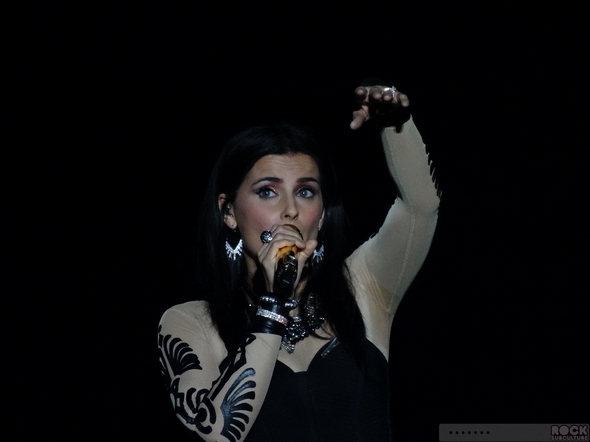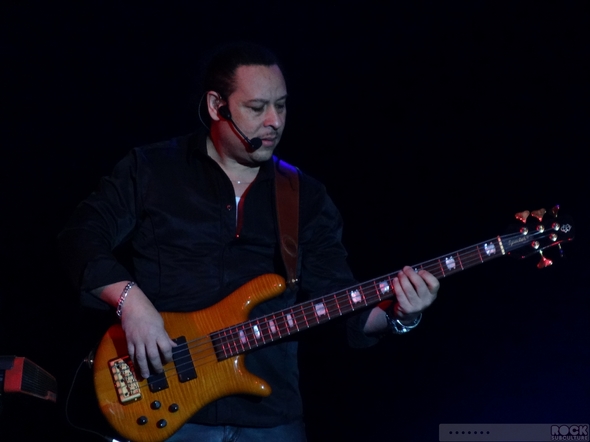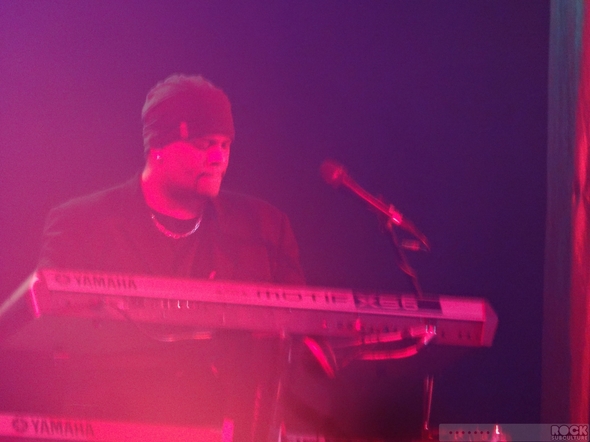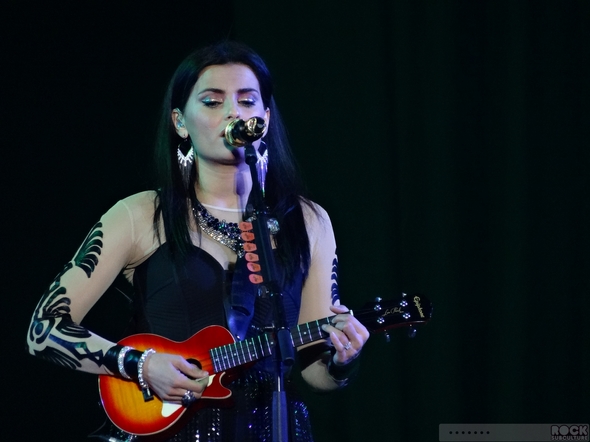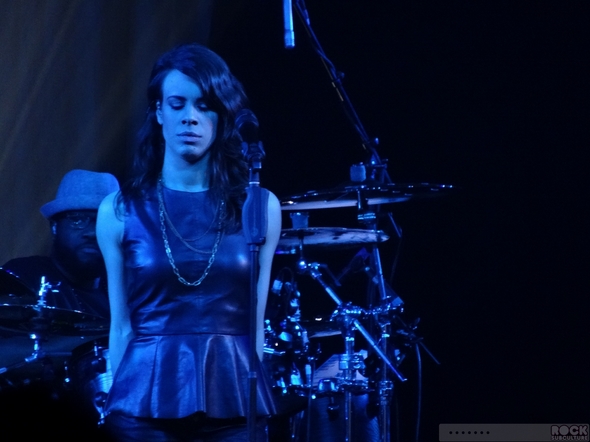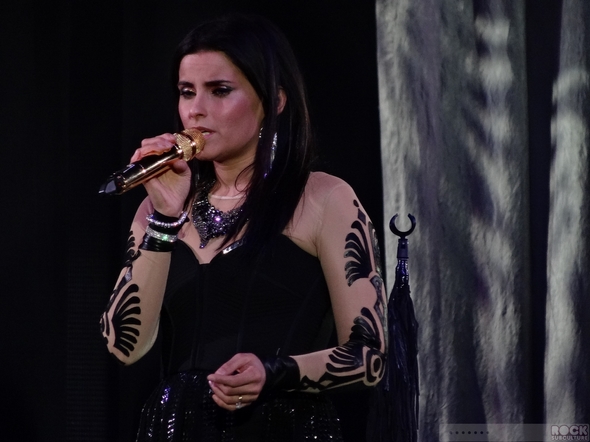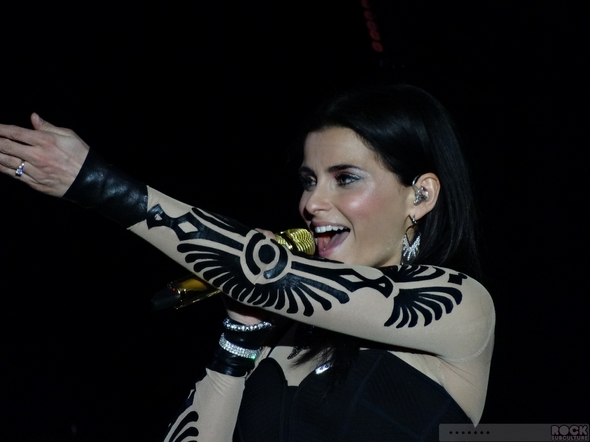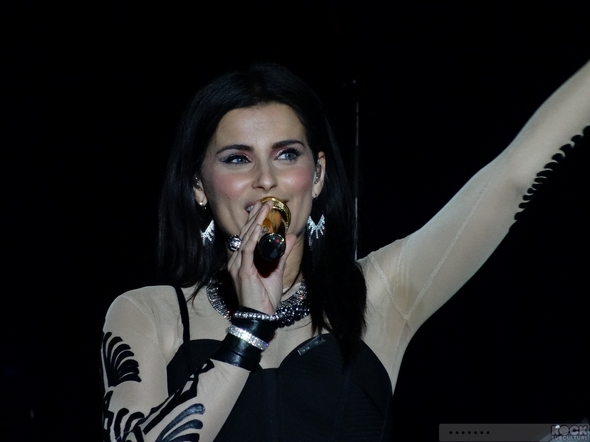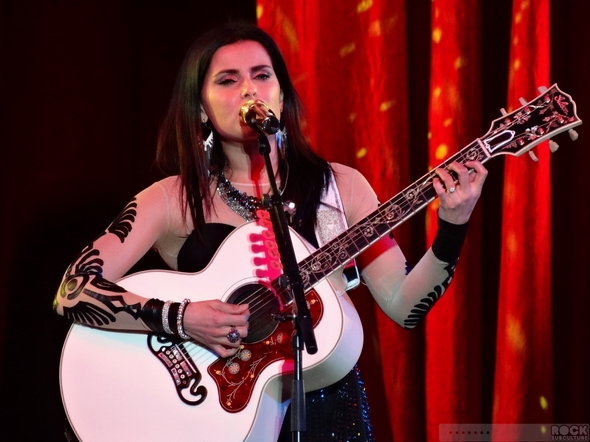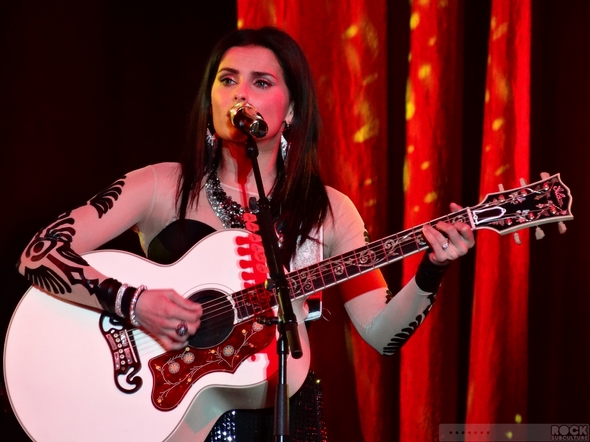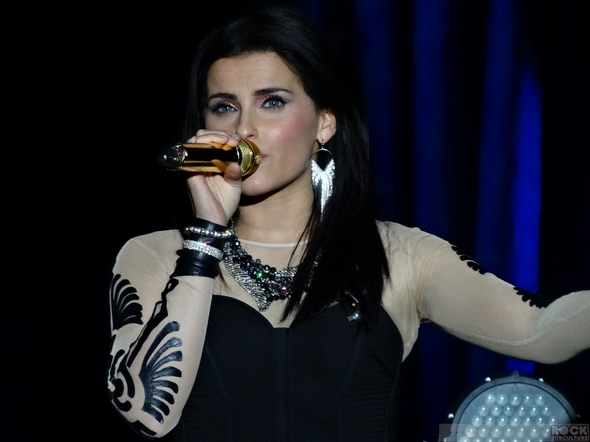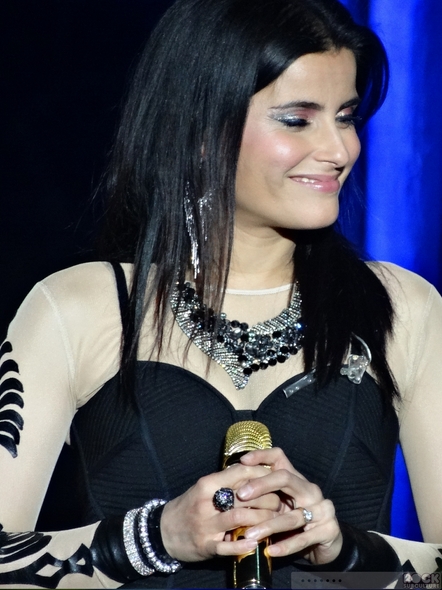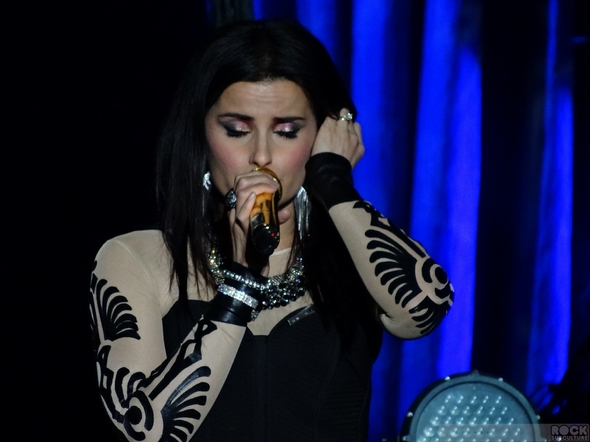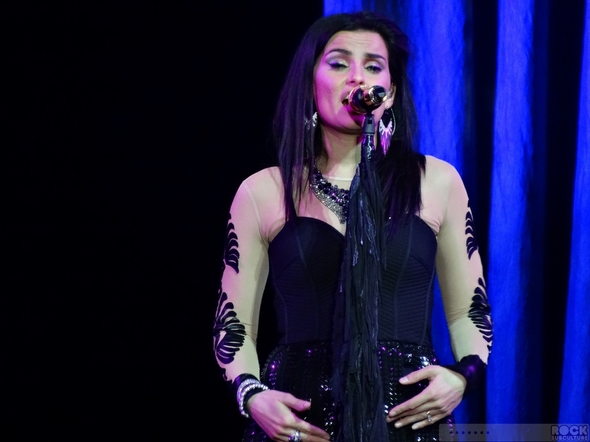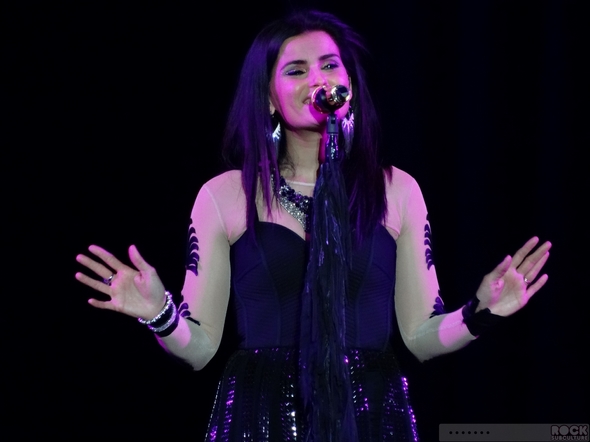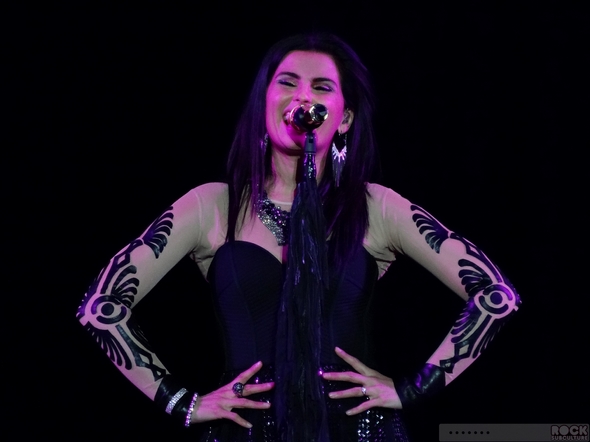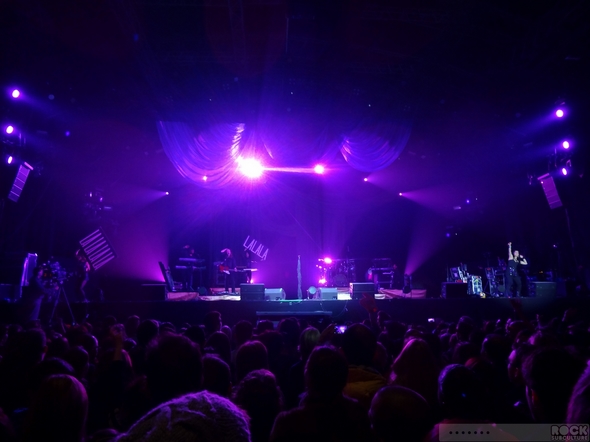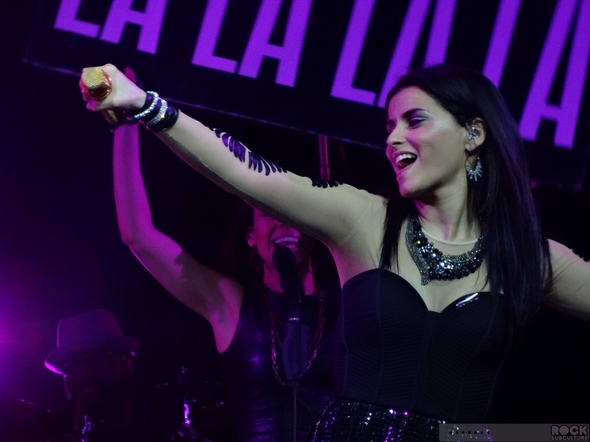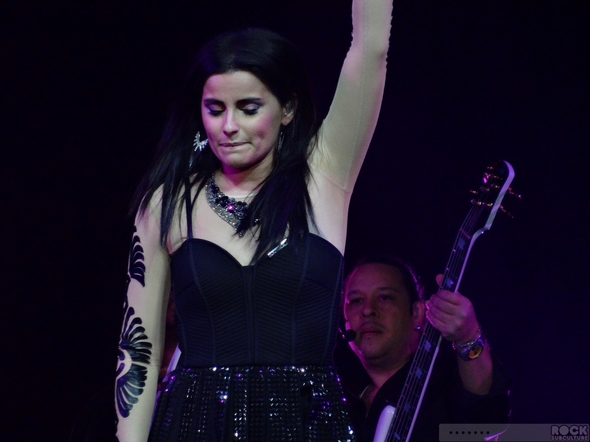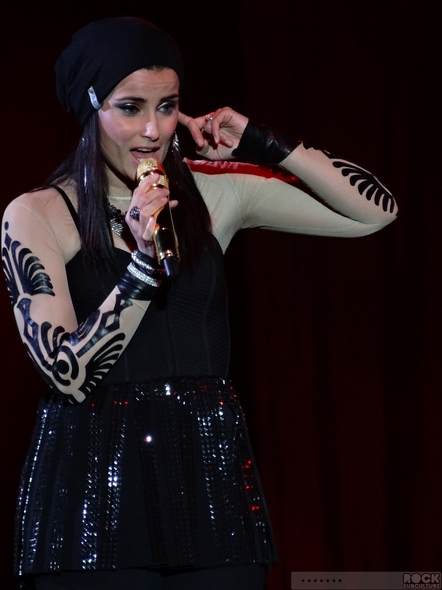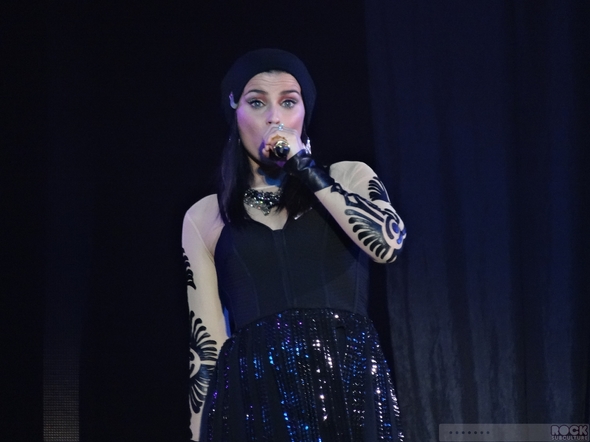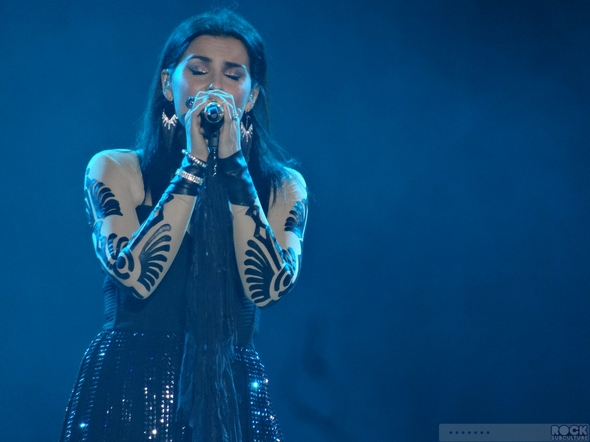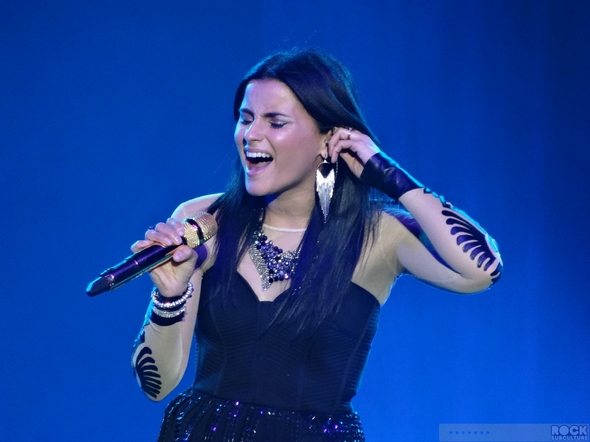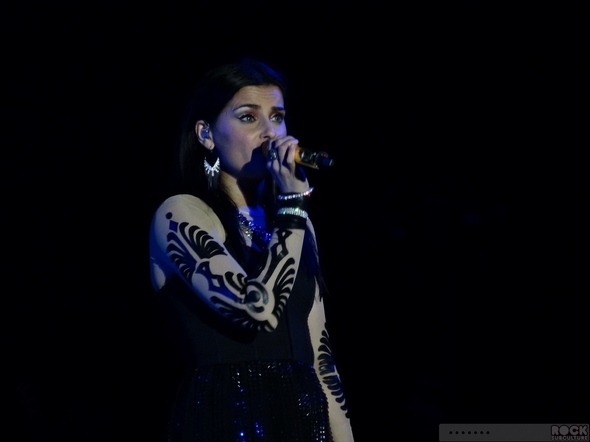 Mika
Who: Mika
Where: The Moon at Caprices Festival
When: March 15, 2013

As mentioned in the opening, Mika to my estimation by far drew the largest and most energized crowd for the festival thus far.  The decidedly younger and female audience was crooning over the British singer-songwriter in a way that surprised me, as I'm not too familiar with him and his work, though it would seem that his work is intended for that audience.
The Grammy-nominated artist has sold over 5 million records, and released his third studio album, The Origin of Love, last year.
He started his set quite quiet, and I thought we were in for a somewhat slow night, but eventually he transitioned into a high energy pop song and I was really impressed with his performance and stage presence, as he whipped the crowd up into a frenzy with his dancing and posing.
While not really my kind of music, it was very well crafted and polished on stage and his art most definitely appeals to a very huge audience, as evidenced by the gleeful crowd in attendance.
Below are some photos from Mika's set (click any image for higher resolution):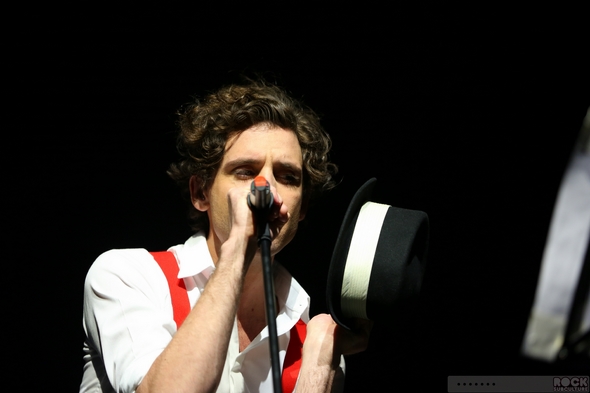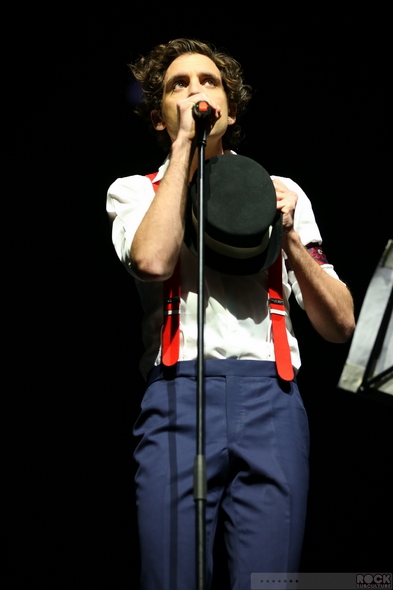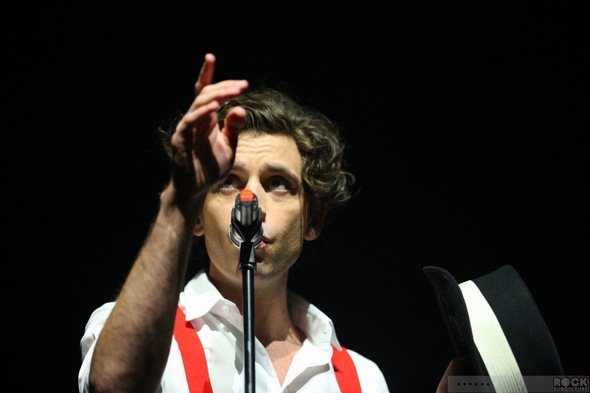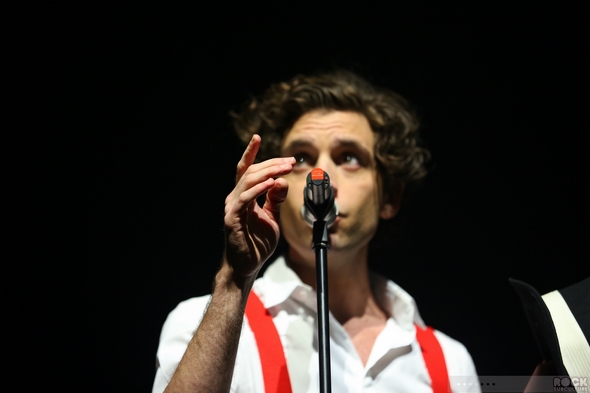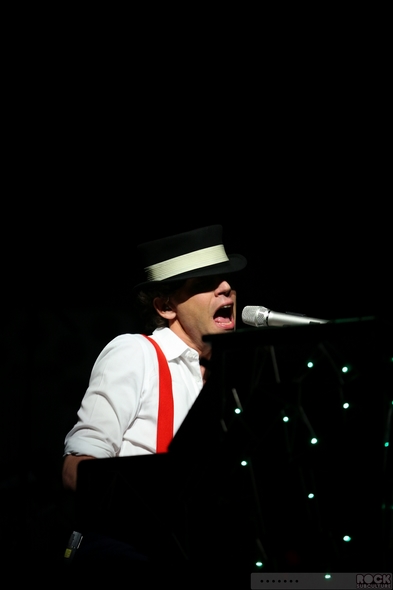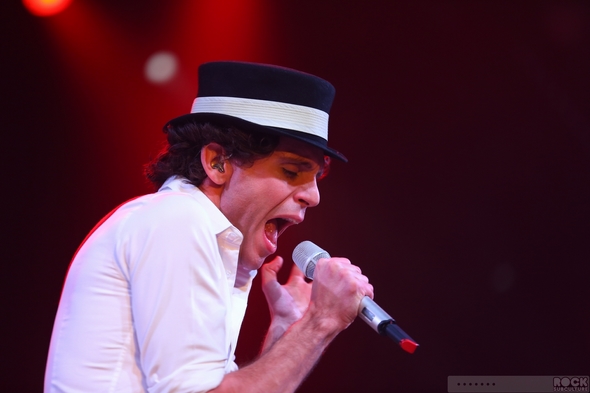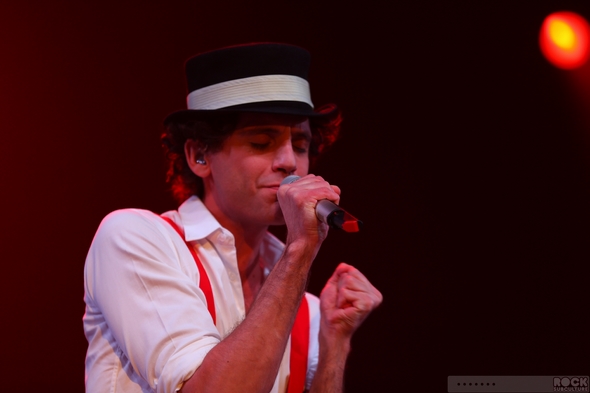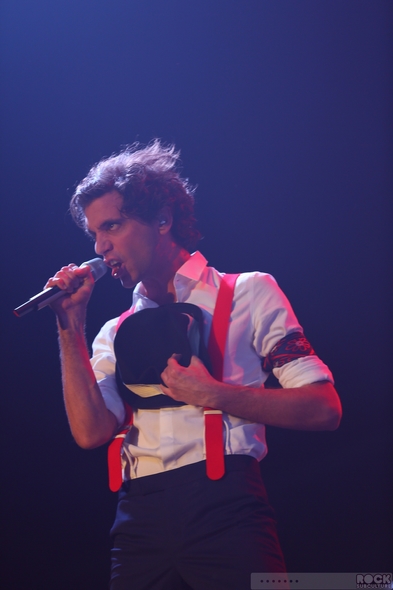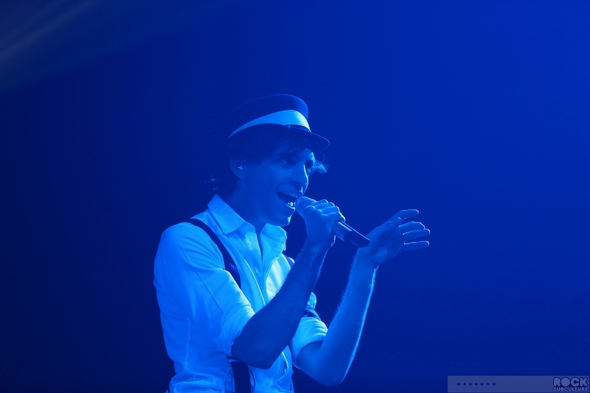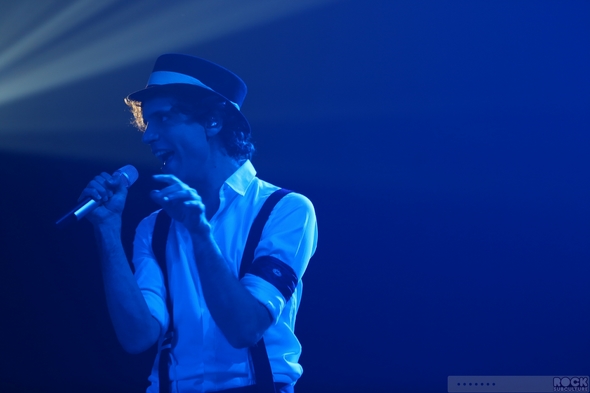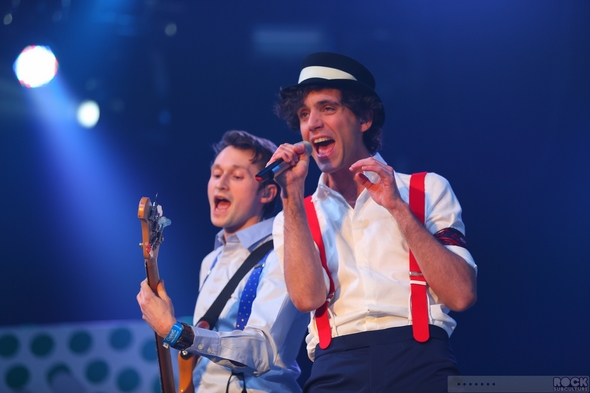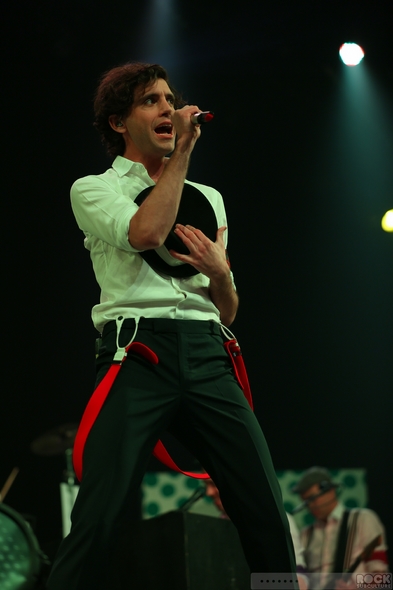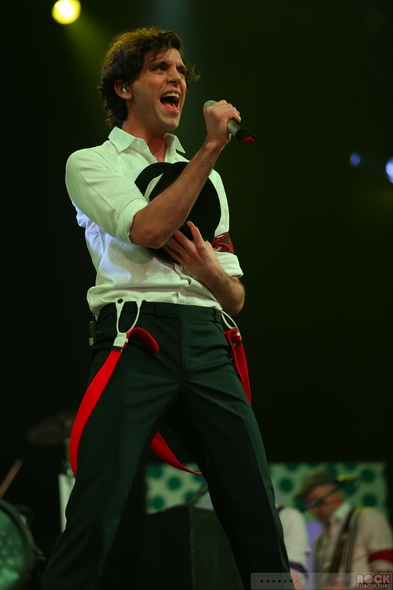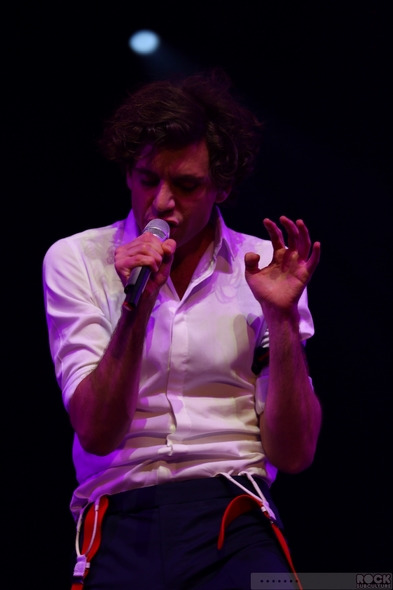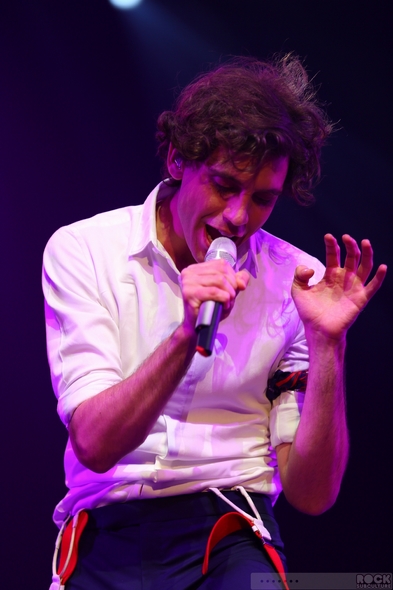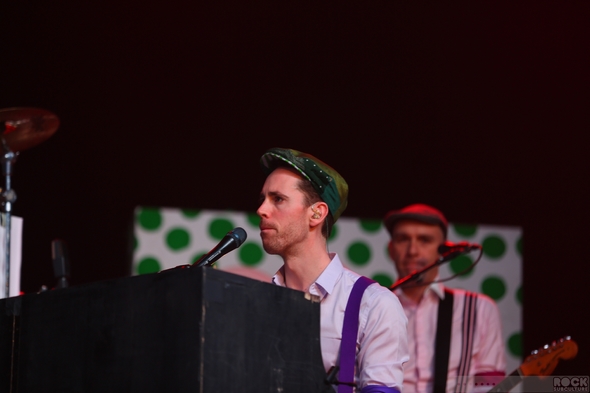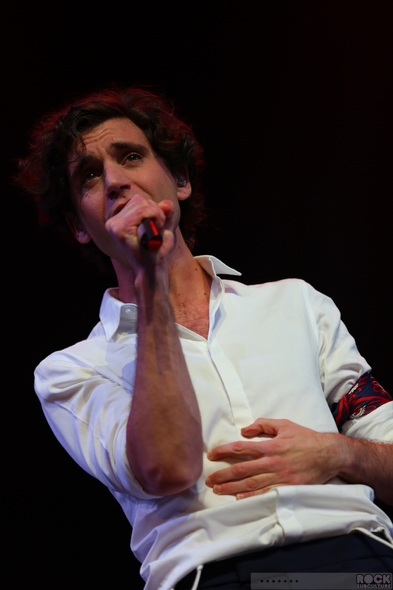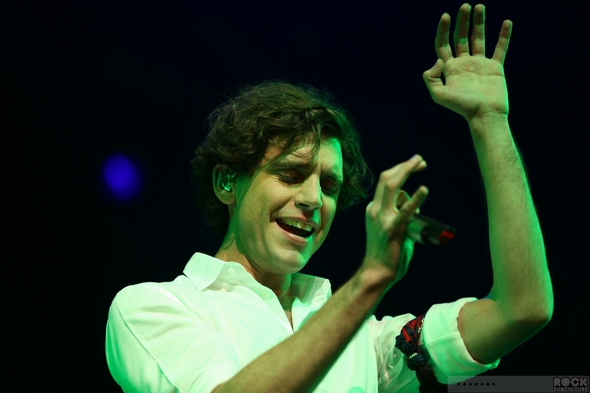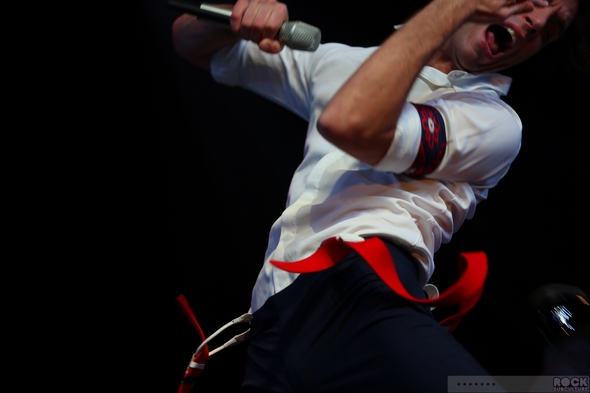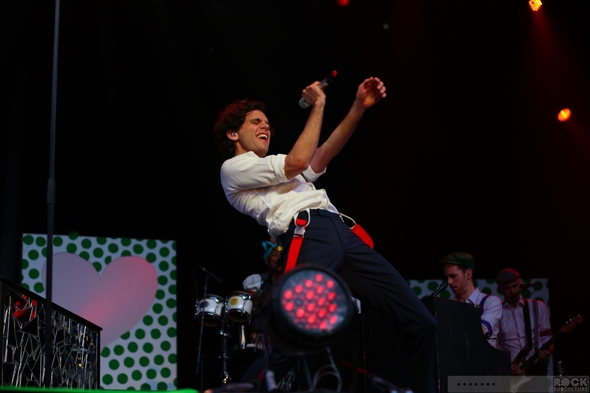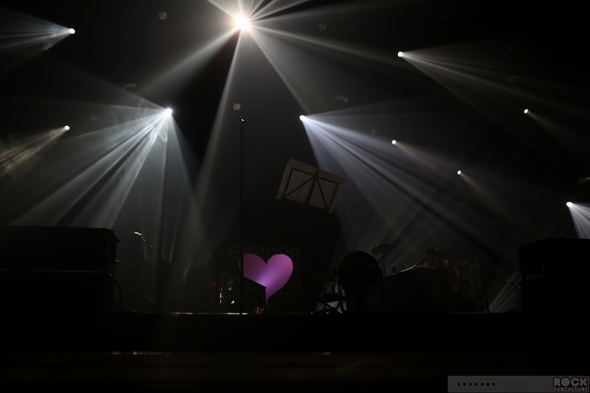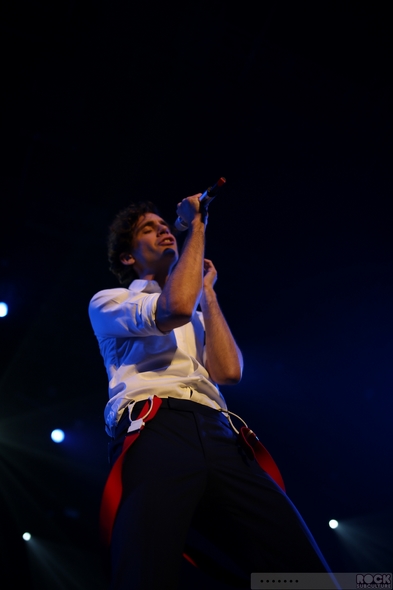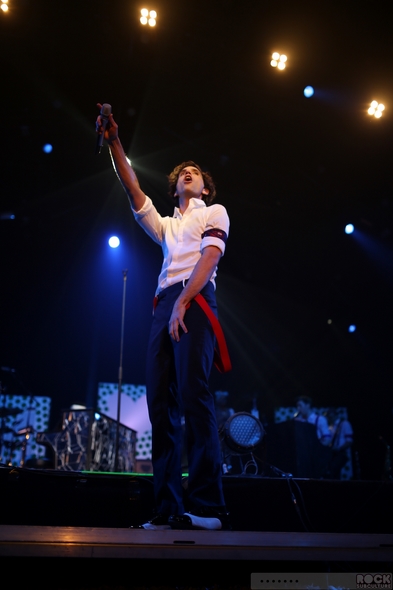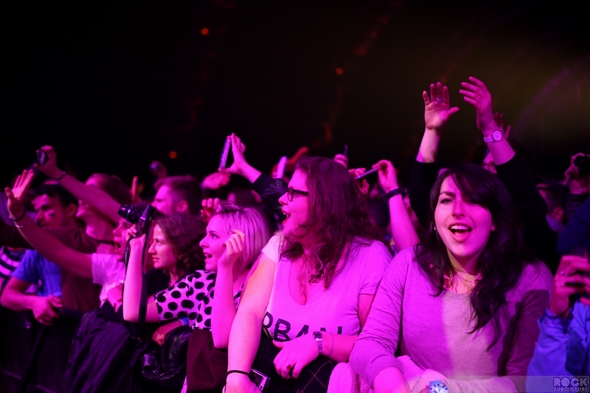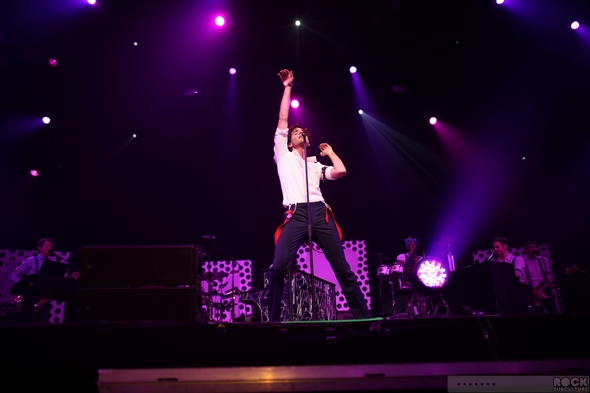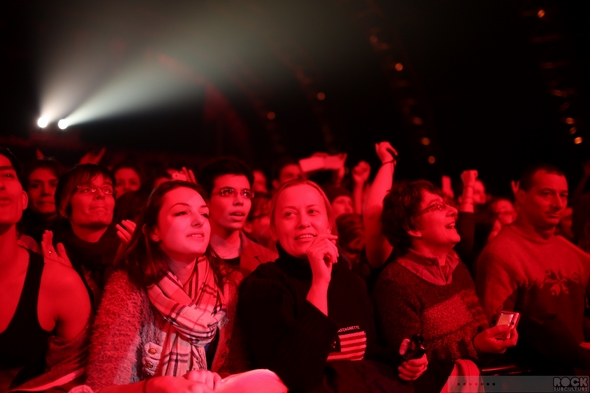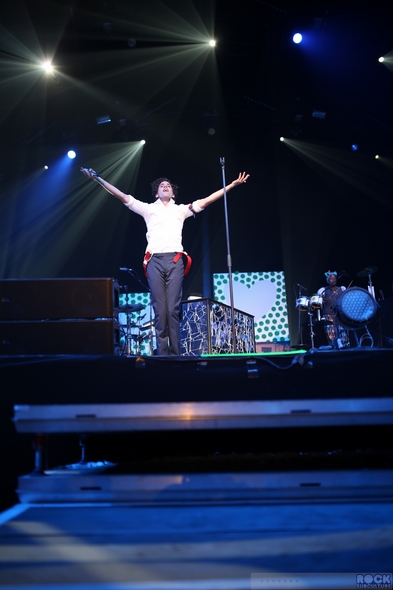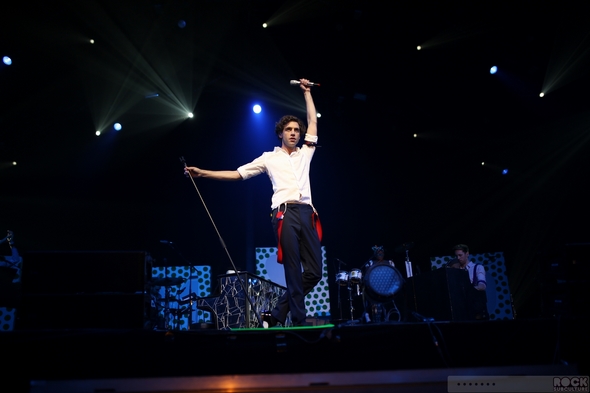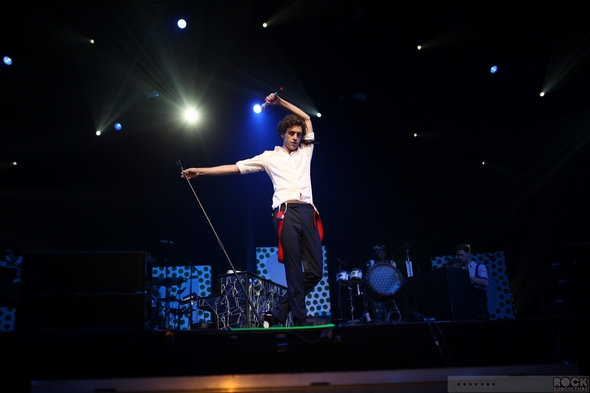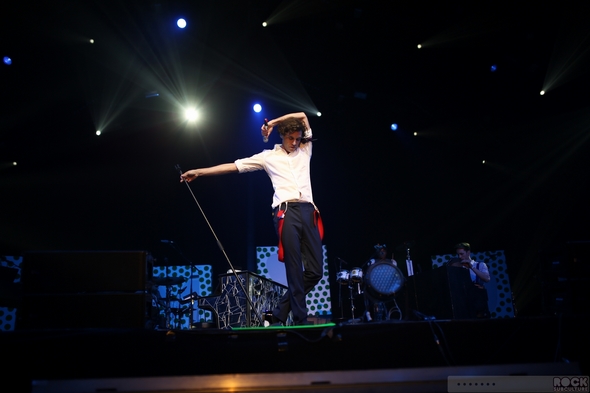 More coverage for Day 9 – the last day of this awesome festival – will be coming tomorrow…
All ongoing coverage of Caprices Festival will be found via the following link: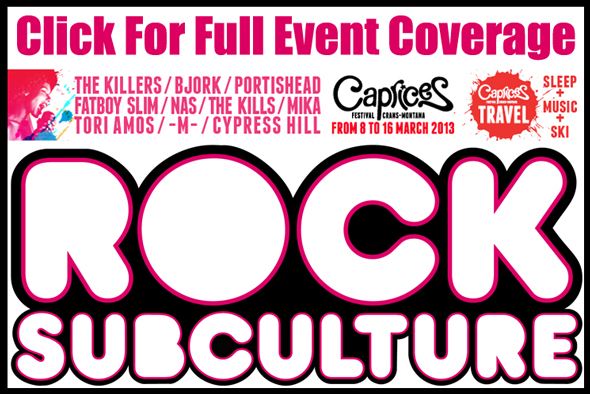 Jason DeBord