Day 4 of Caprices Festival in Crans-Montana, Switzerland was somewhat about expectations and culture…  my own expectations about performances proved incorrect (good and bad) and I'm beginning to get a better sense of how culture in Switzerland intersects musical tastes and preferences.  Björk's fans filled The Moon stage – which is massive – as much as any other artist here at Caprices thus far, and while she was one of the artists I most looked forward to seeing, I guess I just didn't quite get her music and her set overall.  The Weeknd followed, and while they didn't retain the Björk fans, in my mind at least The Weekend saved the weekday (with Day 4 falling on a Monday), as I thought they were fantastic.  But I guess that's the thing about music – nothing is quite as subjective and to each person's own taste… as music.
If you want a general overview of this special festival, check out my ongoing coverage as well as the official site as www.Caprices.ch.
One of my best friend's from growing up in California moved to Switzerland many, many years ago, and has since become a citizen and put down roots.  He came out to visit with me at Caprices Festival in Crans-Montana today, so I had some opportunity to quiz him about life in Switzerland.  Our conversation shifted to culture, and cultural differences, and it was really quite interesting.  I won't get into that here, as generalizations always sound like generalizations no matter how carefully you preface them, but I think, whatever they might be, the same sorts of differences in culture also have an impact on taste in music.
Though I'm only four days into this festival, and obviously there are visitors from other countries here as well (especially France, Italy, Germany, and, to a lesser extent thus far at least, England), it is very different from U.S. shows.  For one, people are so much friendlier and more polite.  And even more apparent, people are just much more respectful of one another on many levels.  So its been a real joy to attend these shows and do so in such a friendly environment.
I have been paying a lot of attention to the audiences during the sets, as well as before and after, and its been pretty fascinating.  I think with a lot of U.S. shows, if people go to a multi-artist event, they generally stay for the whole thing.  Here, there is a fairly complete audience overhaul in-between sets, with those sets in which there is a change in the type/genre of music.  It's even more surprising since Crans-Montana isn't say Los Angeles or something – it's pretty remote, within the Swiss Alps.
Since The Moon is such a big space, it's also quite easy to gauge what you might call "audience share" from set to set, and who is drawing more or less of a crowd, as well as audience retention within one set.  I won't go into those details, but at least for me, it gives me an idea of which artists have popularity in Switzerland (and to some extent Europe at large) and maybe which haven't quite broken out as big.  And it is definitely different from the United States.  Of course some of this is more about record labels, distribution, radio airplay, age demographics, and things of that nature, but I think another part of it is kinds of music, and what is popular today, and what turns out audiences.
So far, I've found that electronic music seems to be extremely popular – more of the DJ-driven variety than what you might think of going back to the 80s especially with New Wave, which is a totally different kind of electronic music.  And the festival seems to have its finger on the pulse of what people want, because most of the line-up at the other stages making up the festival – The Tube, Modernity, I Love Live, and Apres-Ski – are that kind of music.
Björk's current style of music is definitely within this wheelhouse, and that would account for the popularity of her set and her music, if you are measuring such success by the vast number of people who showed up exclusively for her last night.
But there are different kinds of electronic based music (some of which includes a few of my all-time favorite bands, like Depeche Mode and New Order), but this other style is completely different kind to my ears, and I wouldn't put them in the same genre at all – they just happen to include more electronic sound than traditional bands.
I also love many bands that experiment and push out in new directions – another favorite, The Pixies, come to mind – but again, The Pixies were very melodic, hooky, and made pop-like catchy songs, even if they were experimental in other ways.  I just need those basic fundamentals to be present in order to get hooked into styles of music.  And there is an emerging style of music that does not employ those basic elements, and it just doesn't speak to me at all…  but I celebrate all kinds of music on principal, as long as there is an audience out there that does "get it"; in this case, it just isn't me.
In any event, I mention this because it does pertain to my thoughts on the first two artists that performed last night, so just some added context here…
Artists listed in order of appearance (first to last).
Leila
Who: Leila
Where: The Moon at Caprices Festival
When: March 11, 2013

Those who follow my site know that I rarely express any real negative opinions about artists and their work, as I tend to focus my coverage on artists that I have a positive predisposition to, and am fairly gentle with my critiques (or say not much at all).  I was not previously familiar with Leila, and unfortunately her table was set up way at the back of the stage – much further than any artist performing at The Moon thus far – so my photos were very poor as there was no clean vantage point with which to get an unobstructed shot even at 200mm…  so apologies for the lack of photos – between that issue and the unchanging red/purple light (which is the worst hue for photography), they just did not turn out very well.
In any event, I really did not "get" the music being performed at all, and this isn't a slight on the artist, but the experimental styles that have no real "musicality" for lack of a better word just does nothing for me.
In doing more research into Leila, I have now learned that she is a producer as well, and has worked with and collaborated with Björk extensively, and that makes perfect sense now, and will for you when you read my thoughts on that set, which followed Leila's.
I did not have a chance to really poll the audience as to their input on her set, so I don't have much of an idea on the wider reception.
Below are a couple photos from Leila's set: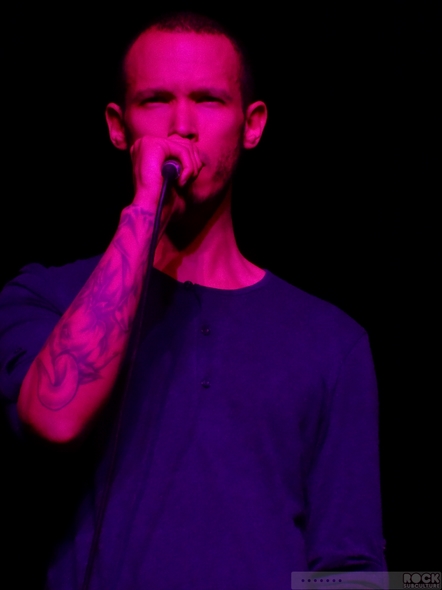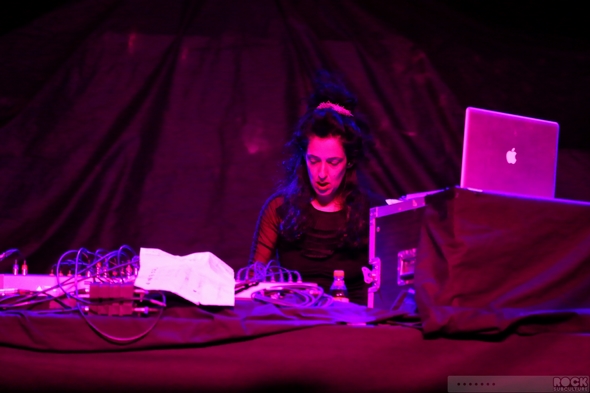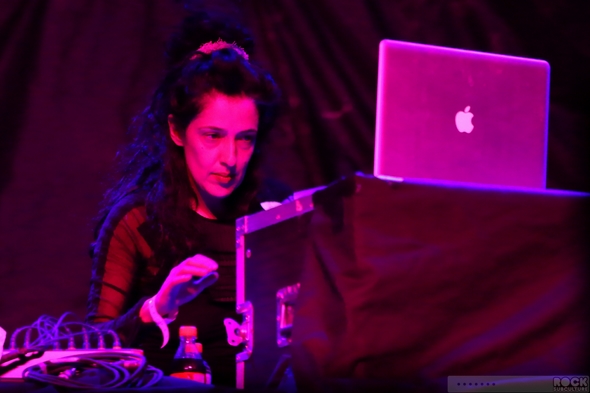 Björk
Who: Björk
Where: The Moon at Caprices Festival
When: March 11, 2013

I absolutely loved The Sugarcubes.  Brilliant pop band, fronted by Björk and her amazing personality and singularly unique voice and vocal style.  Stick Around for Joy was one of my favorite albums in the early 90s.  Loved it.  I was really sad to hear that the band broke up not too long after that, but had an open mind about Björk's solo career, and sure enough, she put out some cool music.
Somehow, I'd never seen her live, so was really looking forward to seeing her at this festival.  And maybe my fondness for The Sugarcubes set me up with expectations that were just completely off base.  But the music that was performed last night… I just really didn't like at all.  Surprisingly, there was nothing musically in the hour and a half that I could get into at all, and since I have only been familiar with her solo hits, I don't think I heard any of those either.
I just found that there was nothing remotely traditionally musical about it at all – there was not much of a sustained beat at all (I guess replaced by somewhat droning, heavy low frequency bass noise), there was not any identifiable harmony, chorus, hook, or anything that spoke to me musically.  It was all quite perplexing.
Maybe it is more performance art than concert, but I've never particularly enjoyed theater or musicals, so again, my opinions are coming from not having a predisposition to this sort of thing, and I would say the music I enjoy the most is about the exact opposite.  But the funny thing is, I think what I heard last night is quite opposite from The Sugarcubes.
As far as how the music came alive on stage, there was a gentleman on the left playing a variety of drums (though, interestingly, some of the time he was playing, I heard nothing coming through the speakers that matched his drum strikes), another gentleman on the right playing keyboards, and I guess a laptop.
Behind Björk were 14 younger women dressed in what I would call the rock concert equivalent of brides maids dresses (i.e. very unflattering compared with Björk, but in the same sort of style).  The background singers, like the drummers, at times may as well have been lip synching, as I found at different points in the show, their mouths were moving but I heard no backing vocals.  They generally did not appear to be choreographed, except in the loosest sense (like they would all step forward kind of at the same time, and generally nod their heads, or something to that effect).  I don't feel that they added anything musically, and they were more of a distraction from Björk than anything else.
Björk came on stage with an over-sized afro that, based on the coloring, looked like blueberry, strawberry, and orange flavored cotton candy.
There were videos played on a screen in the back throughout the show, but much of it was kind of abstract and avante garde to the point of being so irreverent that it was meaningless and self indulgent.  There was also what appeared to be a giant bug zapper that came down from the ceiling twice and did some zapping.
The aforementioned droning bass generally overpowered her soft vocals most of the night, so lyrically, I couldn't really understand what she was singing about.
There were moments in which things did pick up – the last two songs and encore finally got the crowd moving and jumping, but I got a sense that maybe it was in part because they were starved for some more upbeat swings in the show, though she seemed to deliver this in the end.
The most interesting thing to be about the whole set was that there were two monitors (the video kind, not the audio kind) at the front of the stage – one on the left, one on the right – and Björk was paying close attention to these most of the night.  I don't know if they had lyrics TelePromTer/karaoke style or some other kind of visual aid to help her keep track of where she was in each song, since, as I mentioned, I didn't find anything musically in the non-vocal part of the show on which she or anyone could hook onto.  For me, there was no way of knowing where a song was going (if anywhere), when it would end, etc.  And for a music concert, I just find that I can't engage in the experience if it's not in any way musical at its heart.
I really, truly don't like writing negative observations about artists and their works, hence the earlier prefacing…  it's all subjective, and for me, this just isn't the type of music that I enjoy, or really even understand.
I found myself puzzled at the end, so I did engage with some of the audience members, and I honestly could not find one person who felt the same way I did (I don't ask leading questions – I always want their genuine opinions).  I didn't find anyone else who didn't like it, so obviously I'm missing something.  Björk is very, very popular and successful, and as I said, she turned out a huge audience last night, and they all seemed thrilled.  But I wouldn't feel right as a music journalist to simply keep my opinions to myself in this case, as I still remain puzzled and would love to know how this music really attracts and moves people who are a fan of it.
Unfortunately, I have no photos (taken by myself) to share with my readers with this review.  Of all the photographers and journalists who traveled to this event, Björk's management would only permit one photographer to shoot under very strict conditions, and of that, only two photos were approved for use by the media.  On my site, I generally only publish photos I personally take, so the space below will not contain any such photos.
I did get a spot up front in the center to snap a few photos with my pocket camera to include in this article, to give some idea of what the stage and show looked like, but shortly before the concert started, a statement was published on the video screen (in French and English) asking the fans in attendance not to take photos or video, and if fans want live concert photos, to look at photos from other concerts on the official Björk website.  Then, before the show, two representatives came on stage to tell us all the same (again, in both French and English).
If Björk does not want her photo taken, I'm not going to take it.  It's just a shame for the fans, and people like to take a few photos with their phones or small cameras as a celebratory memento of their unique experience at a specific show – especially shows like this that are quite special.  But this is just my opinion…
In all of the hundreds of concerts I've attended in what I would call "the digital age" (i.e. phones with cameras), I've never heard of an artist telling fans so explicitly, essentially, absolutely no photos from anywhere in the venue with any kind of camera period.
Below is where I would have published my photos from the show, if I had been permitted to take them:

The Weeknd

Who: The Weeknd
Where: The Moon at Caprices Festival
When: March 11, 2013

I first learned of The Weeknd when they opened a Florence + The Machine show I saw at The Hollywood Bowl last October.  At the time, I found it to be a really odd pairing (and still do, though not in a bad way, just not in the same genres at all), but I was intrigued after seeing them and picked up their Trilogy compilation album, which was released the following month.  Trilogy is a compilation of their three "mix tapes" released digitally online (House of Balloons, Thursday, Echoes of Silence).
The Weeknd is the stage name for Canadian recording artist Abel Tesfaye.  His style of music is unique, and he is part of a movement I had not heard of prior to seeing his band – a genre referred to as PBR&B – per Wikipedia, it is "also referred to as R-Neg-B, hipster R&B, and alternative R&B, [and it] is a term used by music journalists to describe an emerging, stylistic alternative to contemporary R&B".
At the Hollywood Bowl show, there were videos of nearly naked women played throughout, which I don't think added anything to the music or presentation, and I think kind of made him come across as a bit shallow.  All of that was gone with this show, and I found that, as a performer, he was much more powerful, as we could focus on his singing, expressions, and emotion sans the distractions that I don't think fit his music well.  As much as I really enjoyed the Hollywood Bowl show, I was really "wowed" by this one, though I can't quite put my finger on why – perhaps just because I am now familiar with his material.
While his lyrics and subject matter is not something that engages me on a personal level, I really enjoy his music, his voice, and his ability to make it all feel genuine and unique to this show, this performance.
He is really gifted vocally, but he has a really awesome band as well that collaborates to create a fairly unique sound, and not one you'd expect if you were to listen to The Weeknd a capella – but it all works beautifully.  There is a lot of range, energy, and changes, and the drums and bass in particular bring the music alive even more.
I came away very impressed, and those in the audience were really, truly engaged with their set and the music – in fact, I saw more dancing at this concert than I think all the rest of them at the main stage over the past four days combined.
I think The Weekend has real potential to grow and evolve and expand to become an even bigger act in the future, and I get the sense that he is more thoughtful and substantive than one might get from the lyrics of his first works, and I'd like to see him create songs about a wider array of subject matter, because his style and talents I think are already there to be sure.
Below are some photos from The Weeknd's set (click any image for higher resolution):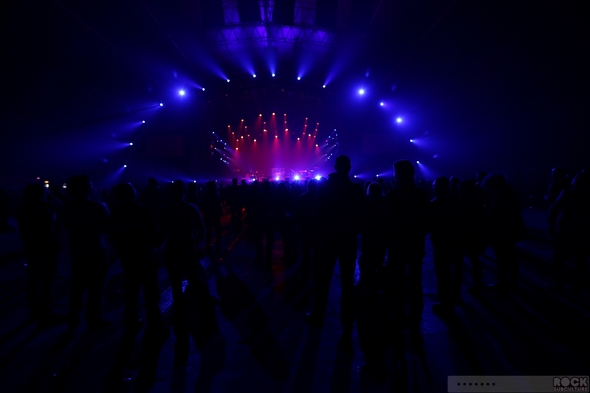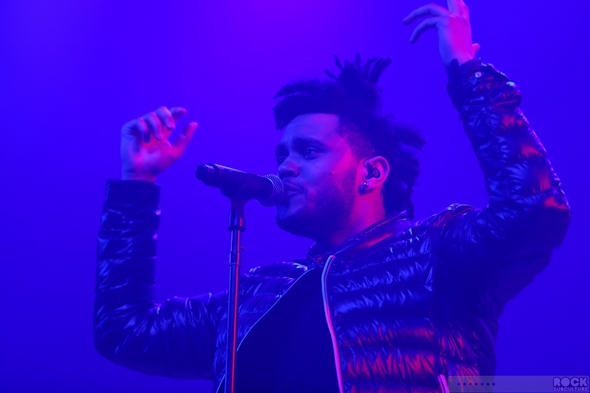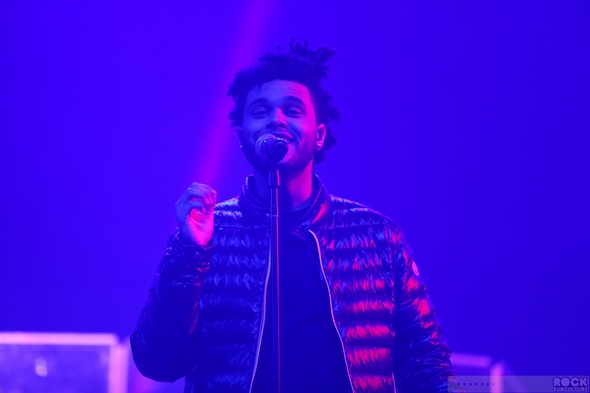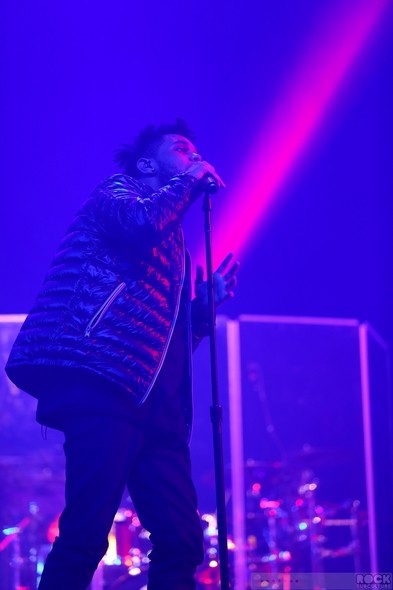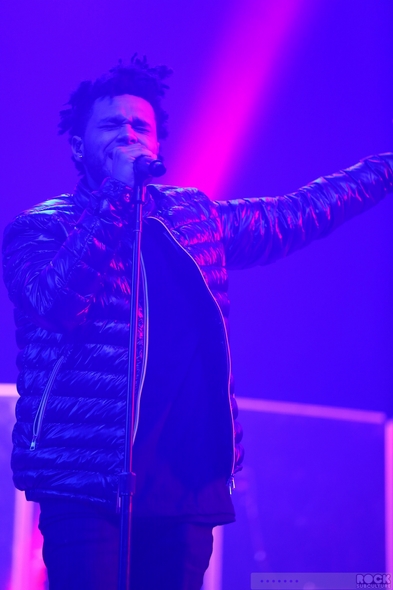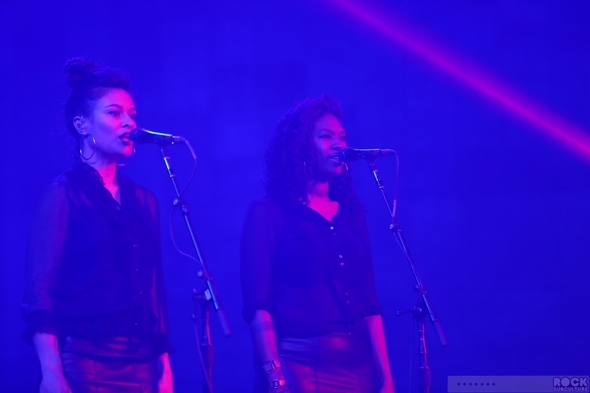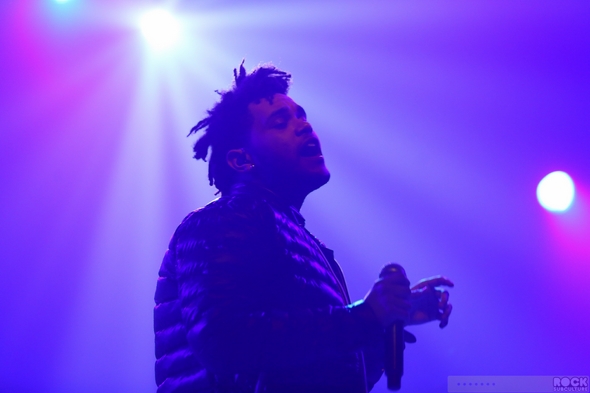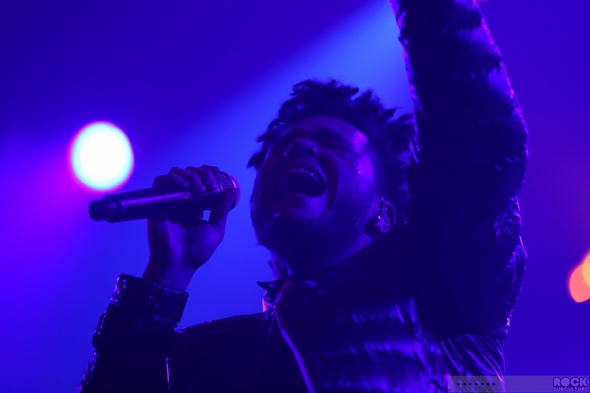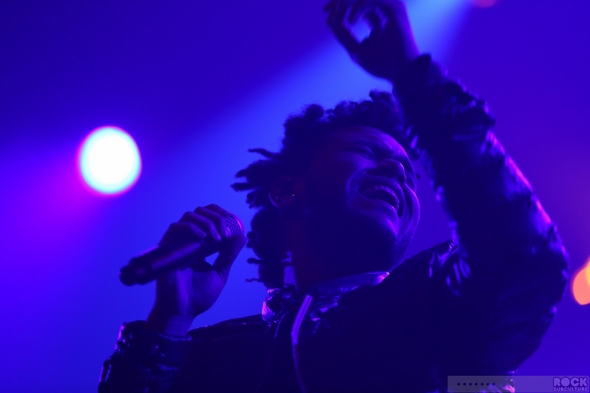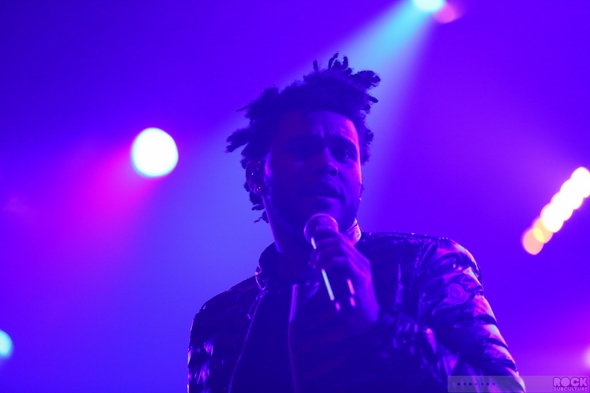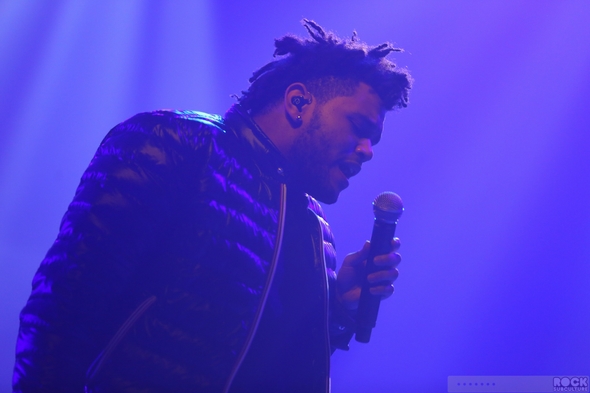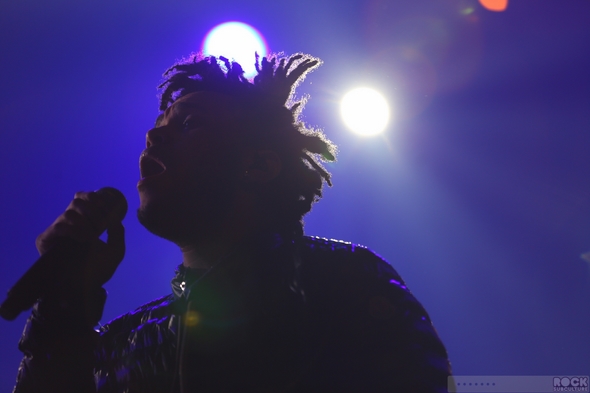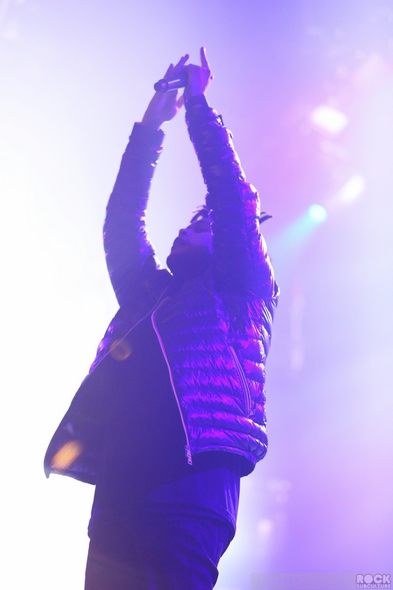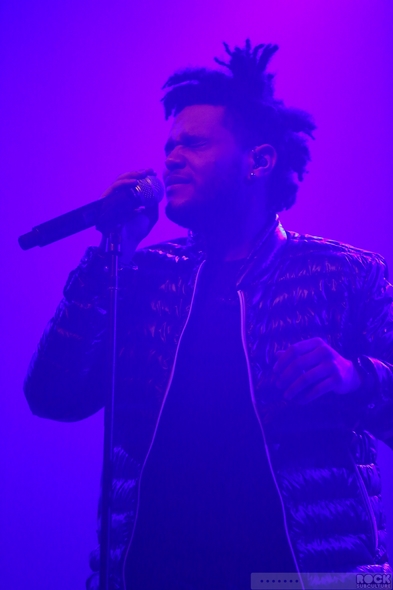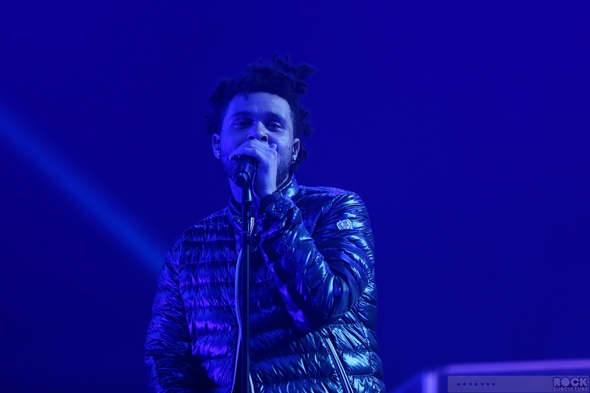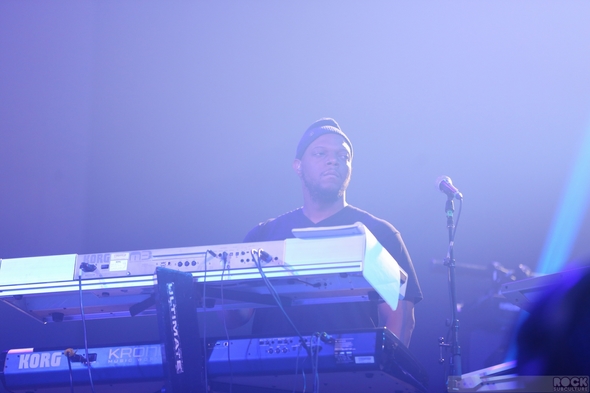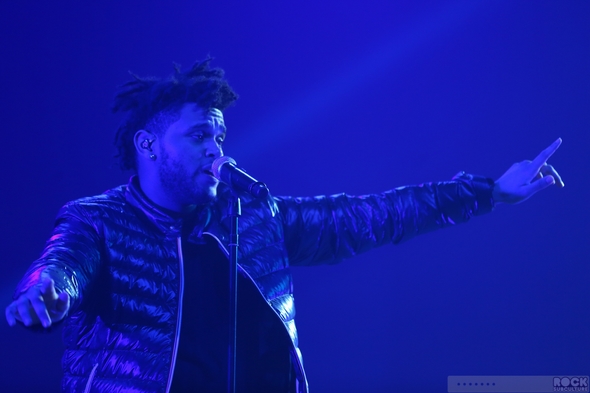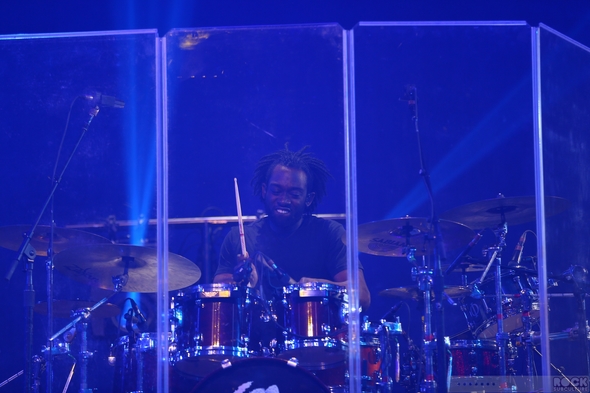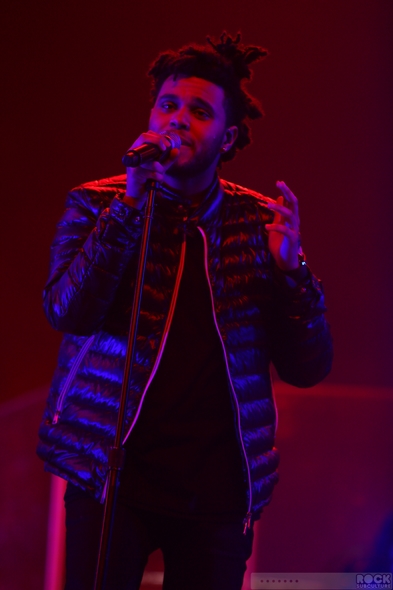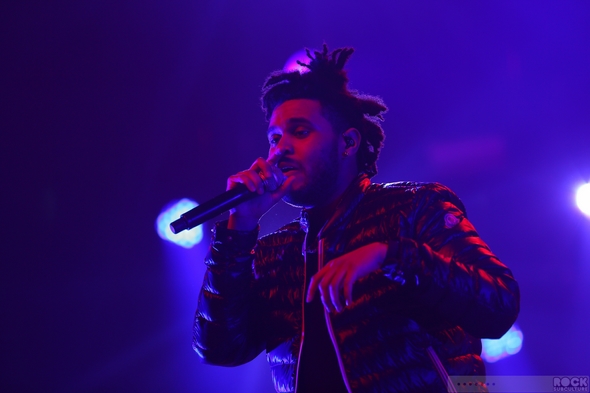 Additional – Around Caprices Festival
Below are a few additional photos not specific to any artist's set..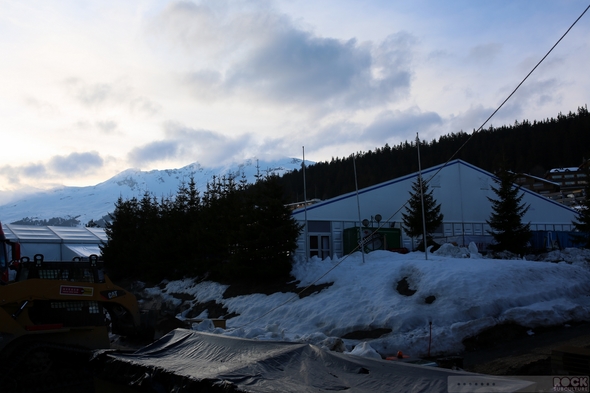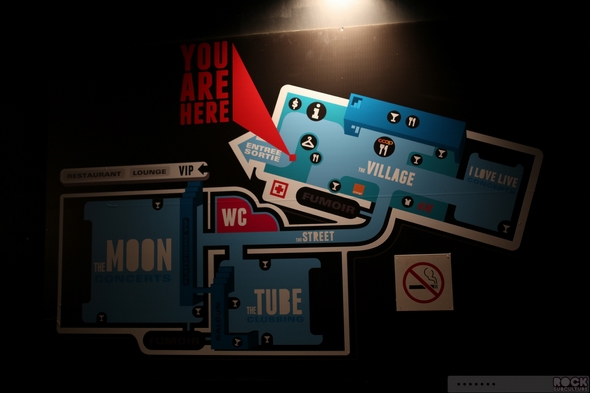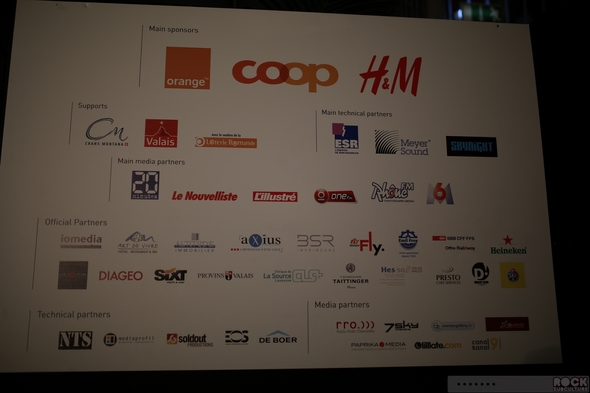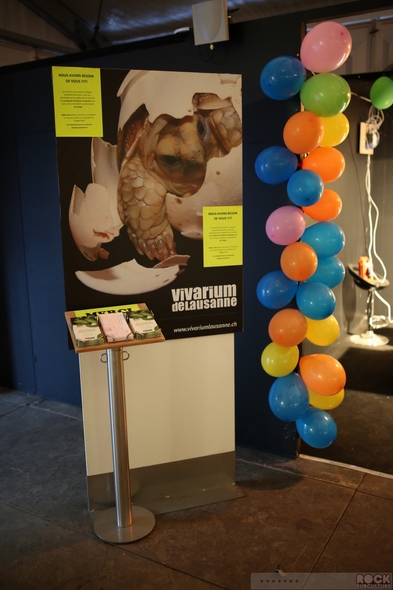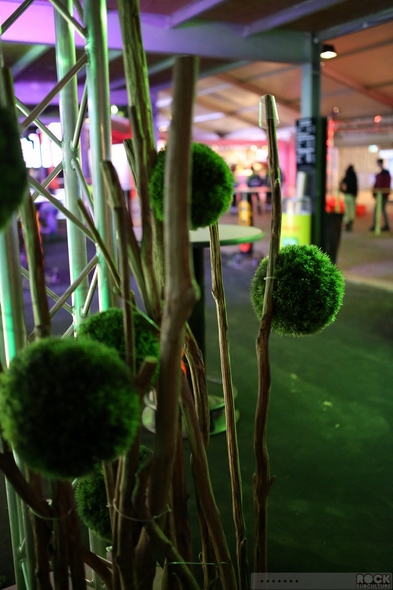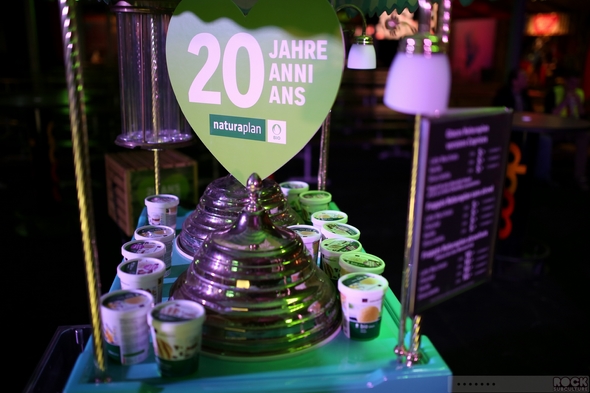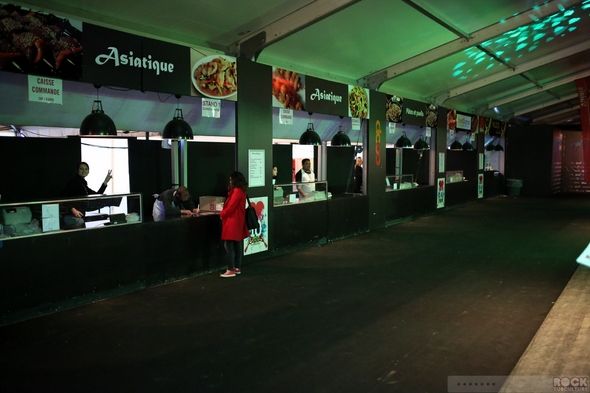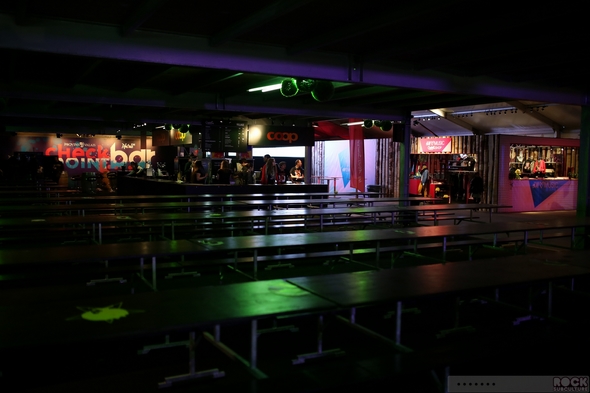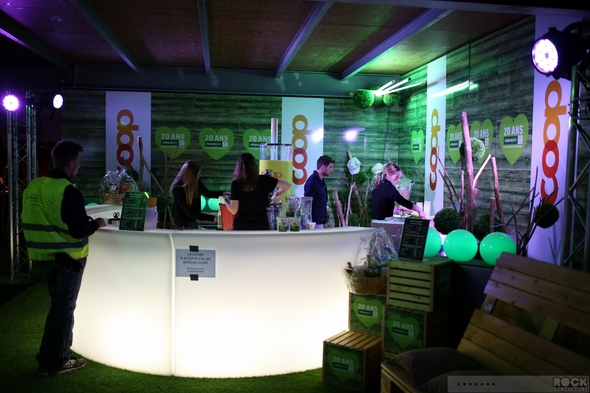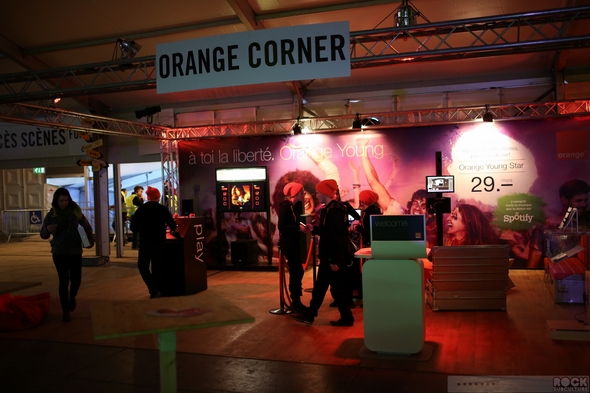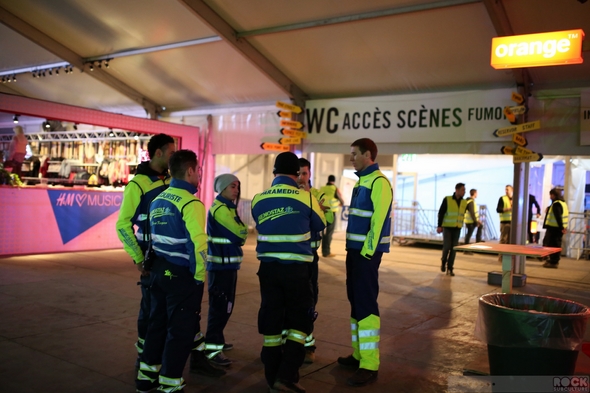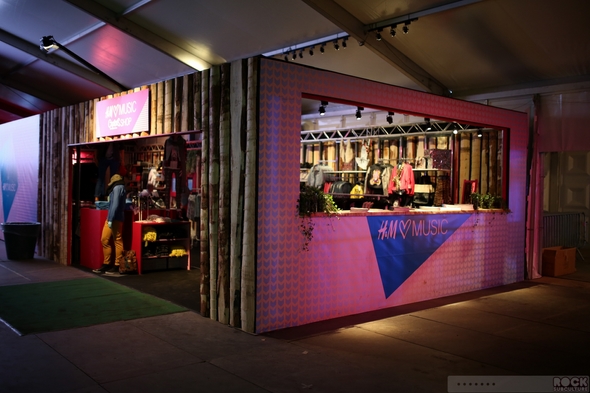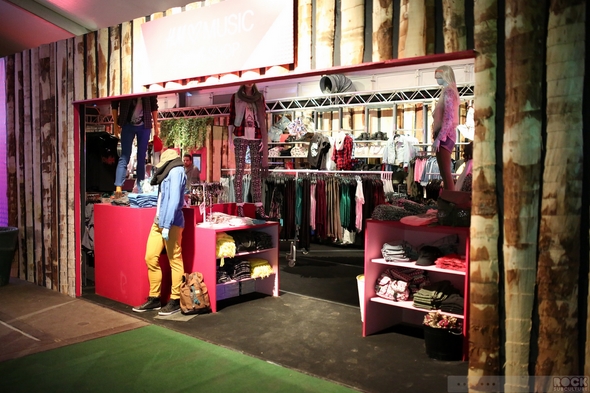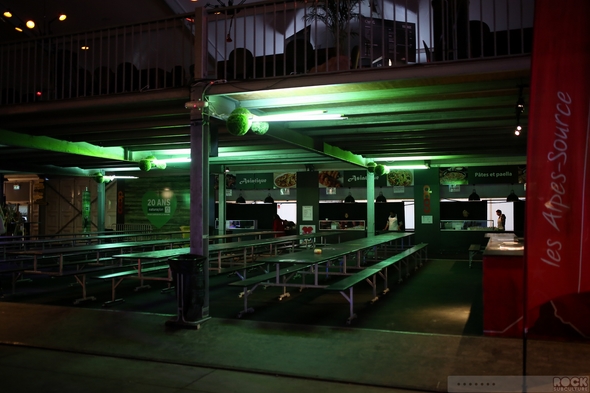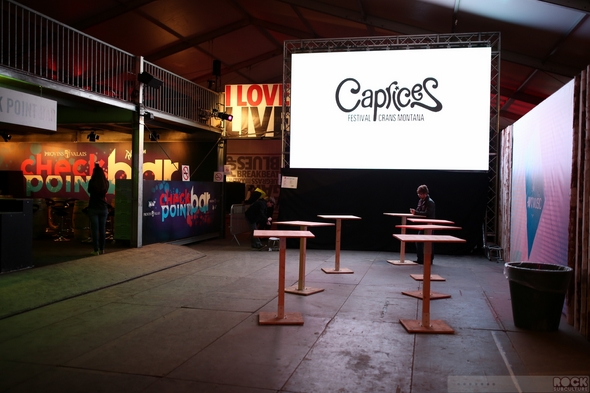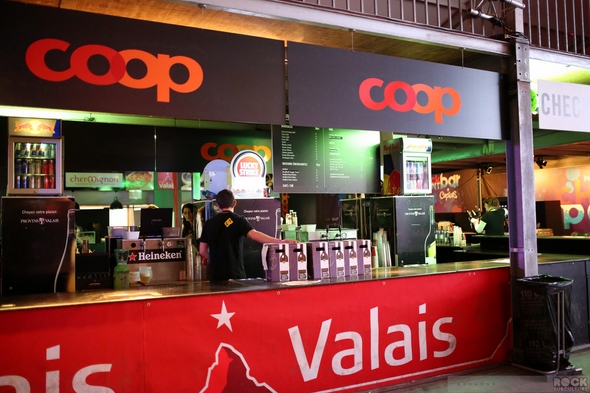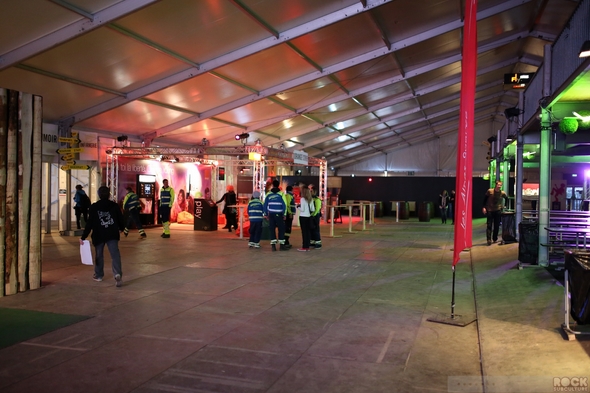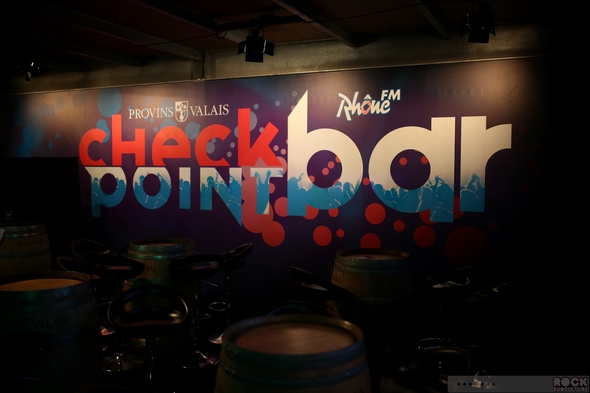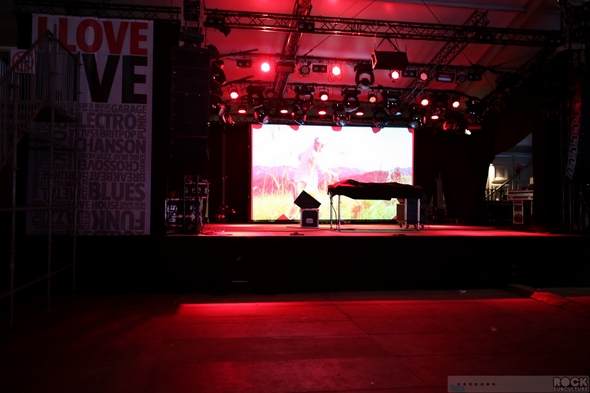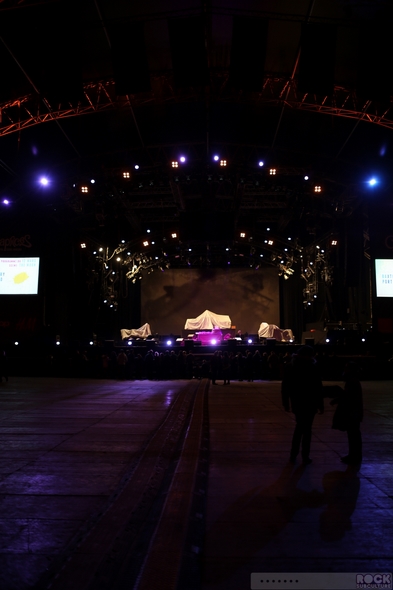 More coverage for Day 5 will be coming tomorrow…
All ongoing coverage of Caprices Festival will be found via the following link: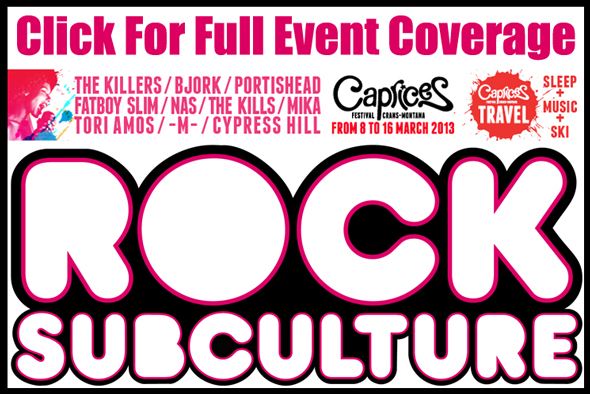 Jason DeBord