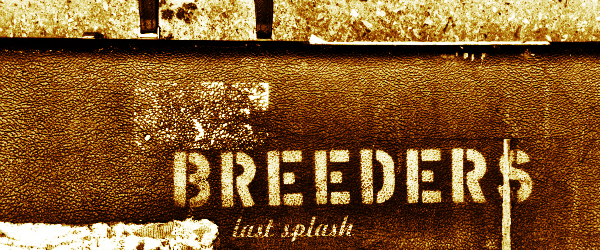 The Breeders are celebrating the 20th anniversary of the second album, Last Splash, with a special reissue of the album as well as live tour dates.  While many are hopeful that it turns out to be a full world tour, thus far the dates on sale are in Europe this Summer.
The band began as a spin off project for Pixies bassist Kim Deal and Tanya Donelly of Throwing Muses, and their work was an amazing fusion of the best both bands had to offer, yet different and distinct enough to sound completely new.
Following Pod, the first album, Kim Deal brought in her twin sister, Kelley, for their Safari EP, whereby Tanya left both The Breeders and The Throwing Muses to form Belly.  The Pixies broke up in '93, and then a new line-up of The Breeders (Kim Deal, Kelley Deal, Jim MacPherson, and Josephine Wiggs) recorded Last Splash, which was released August 31, 1993.
While I'd seen The Pixies and The Throwing Muses several times in the late 80s/early 90s, I'd only seen The Breeders one time – on the bill (along with L7 and The Disposable Heroes of Hiphoprisy) with Nirvana in April 1993 for a special benefit concert for Bosnian rape victims.
Original label, the legendary 4AD, will be putting out a deluxe reissue of Last Splash – LSXX – in April.
You can keep track of news and updates on the official site, www.TheBreedersLSXX.com, as well as sign up for their newsletter and connect with them on Facebook and Twitter:
The concert dates announced thus far include:
May 27 – Le Bikini, Toulouse, France
May 28 – Le Rocher, Bordeaux, France
June 1 – Le Trianon, Paris, France
June 2 – Ancienne Belgique, Brussels, Belgium
June 3 – Paradiso, Amsterdam, Netherlands
June 21 – All Tomorrow's Parties, Camber Sands, UK
The Rock Subculture Journal will be covering the show at Le Trianon in Paris France, as well as any Northern California shows that may be announced in the future.
Click on the image below for the latest and up to date full Rock Subculture Journal schedule of pop and rock music concerts/tours coming up for review (2013 Rock Subculture Schedule):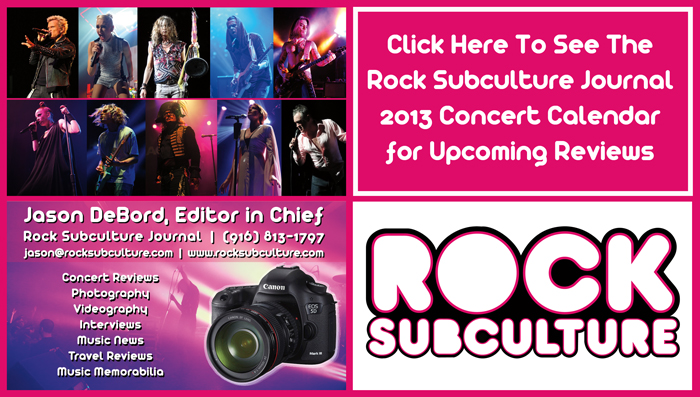 Jason DeBord