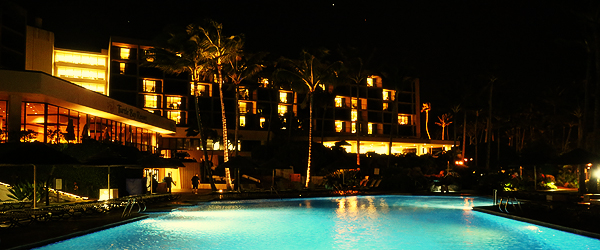 This is part of a continuing series of my impressions and experiences staying at various hotels and resorts while traveling to attend concerts worldwide. This review is for the Turtle Bay Resort in Kahuku in Oahu, Hawaii, my second stay at the resort in 2012, which I recommend for visitors to the island.
Property: Turtle Bay Resort
Location: Kahuku, Oahu (Hawaii)
Address: 57-091 Kamehameha Highway, Kahuku, Oahu, HI 96731
Phone: (800) 203-3650
Website: www.turtlebayresort.com
Room Type/Class: Standard (Room 619)
Date: December 13-15, 2012
TripAdvisor Page/Reviews: LINK
Booking Source:  Hotwire
Overall Rating: 4.5/5 [Note: Score is totally subjective based on price, location, and comparison to "like" properties within same area and price range]

This was my second visit to Oahu, the first being in May 2012 (see prior review), in which I stayed one night at the Turtle Bay Resort.  I enjoyed the property location and setting immensely, and knew that if I returned to the island, I would like to have a longer stay than the one night I had earlier this year.
As explained in my original review, and having experienced a stay in Honolulu and Waikiki last time as well, I knew I wanted to spend my time at an area on the island that was, by contrast, more "authentic" Hawaiian.
With my last short stay, I was able to take advantage of staying at the northern part of the island to visit Historic Haleiwa Town, which I returned to during my stay this time, and would very much recommend (especially a trip to M. Matsumoto's for one of their shaved ice treats).
Last time I booked the stay through Perfect Escapes, which also included a resort credit, which could be used at the many restaurants and shops on site at the property.  This time I was able to determine that nights at the resort were offered through Hotwire; though you don't know until you've committed what hotel is booked, you can use tools like BetterBidding.com to figure out which hotel is the "secret" hotel offered at a discounted rate.
Last time I used valet parking, which was smooth and quick, though this time I decided to save the extra money and self-park, which was a short walk from the lobby.
As explained in the prior review, the resort features a beautiful and spacious lobby with incredible views of the ocean. There are also many places to sit and relax to enjoy the atmosphere and views.
Again, the room itself appeared a bit more dated than the lobby and in comparison to some other Hawaiian resorts, but it was clean and nice. My particular room featured great ocean views – nearly 180 degrees – with a balcony and chairs to sit and enjoy the beach and ocean.
The furniture in the room was pretty basic but functional. It was fairly large with a big, two room bathroom with sink in each. Also included was an empty refrigerator for your use.  The speed of the Wi-Fi network was much improved since my last visit.
Leaving the room, there is a lot to do and explore. There are multiple restaurant options, shops, a nice pool area, and an excellent beach.
As with the last stay, after checking in and getting settled, I had lunch at the outdoor restaurant, the Hang Ten Surf Bar, and watched surfers while I ate, which was a lot of fun.
Last time I had dinner on site at their Palm Terrace Restaurant in the resort, which features Italian food, and found that it was pretty mediocre.  With this stay, I tried their 21 Degrees North, which was awesome.  There was an acoustic guitar player/singer for entertainment, awesome couch-style seating in addition to traditional tables and chairs, excellent service, and great food.  I would definitely recommend this restaurant whether staying as a guest or not.
The property charges a $25 resort fee and valet parking is an additional $15 per night.
This is definitely my favorite resort on the island of Oahu and hope to return in the future.
Below are photos I took of the resort and the room I stayed in: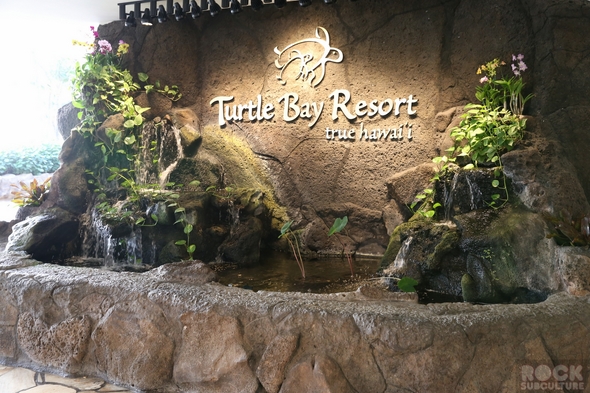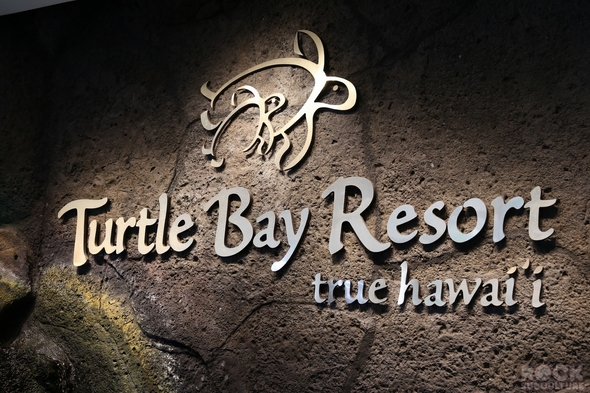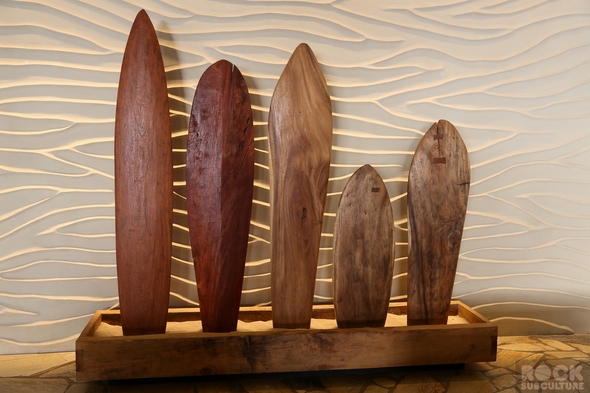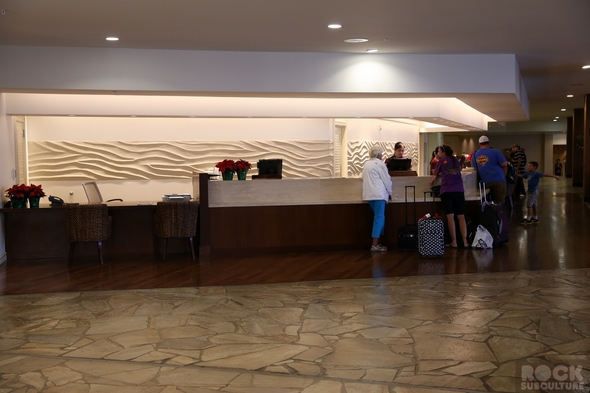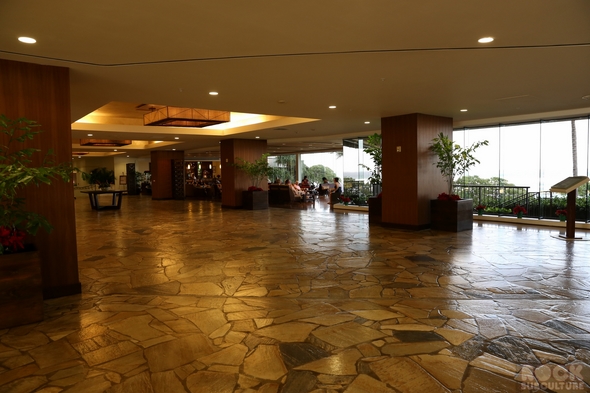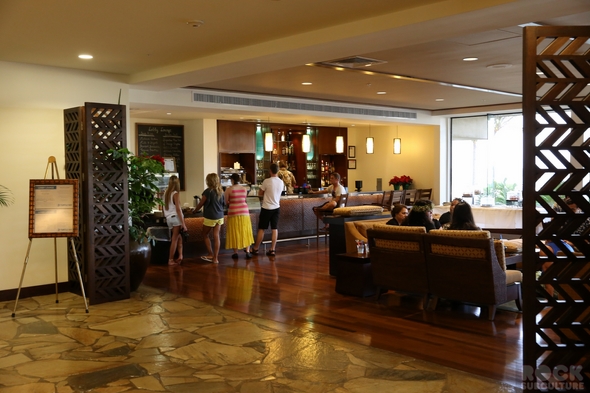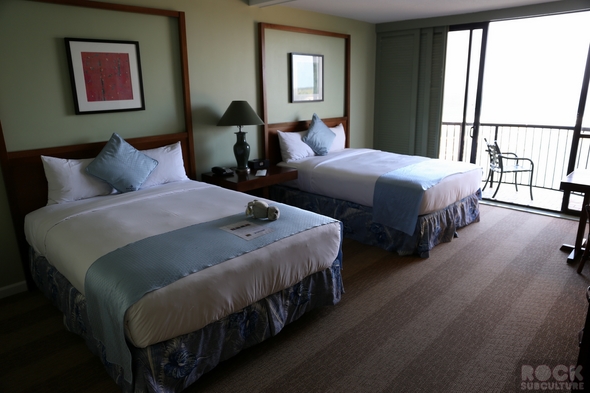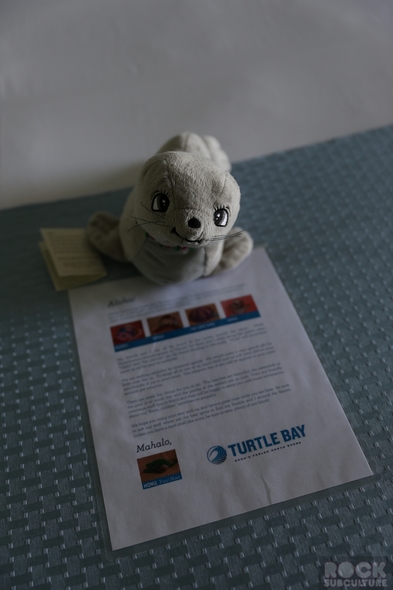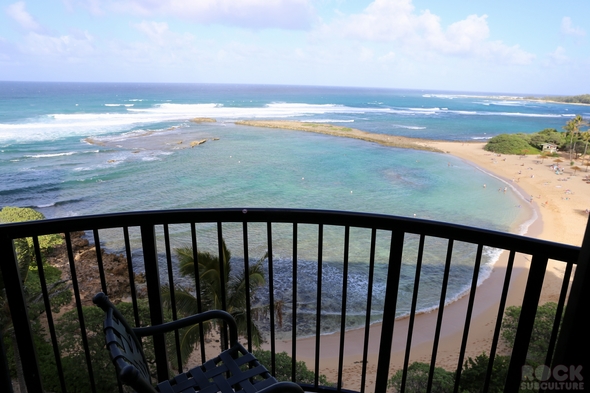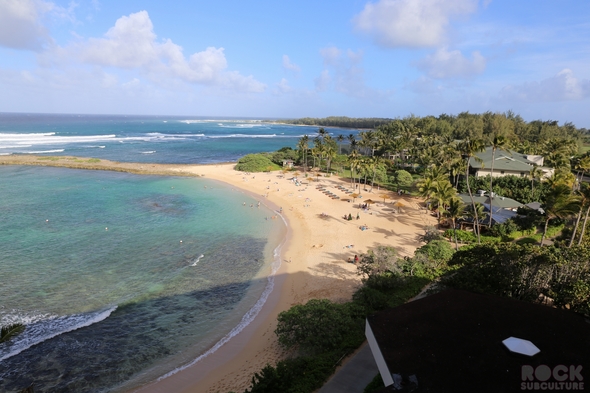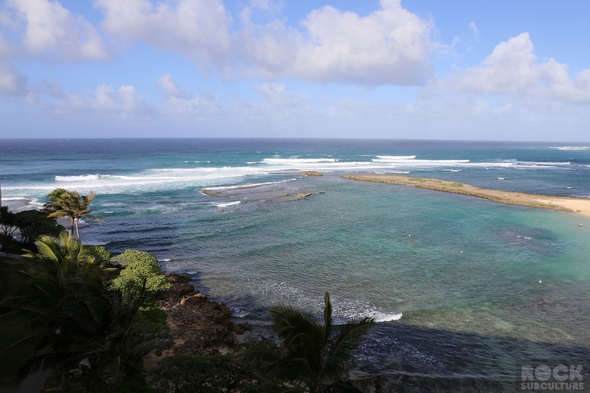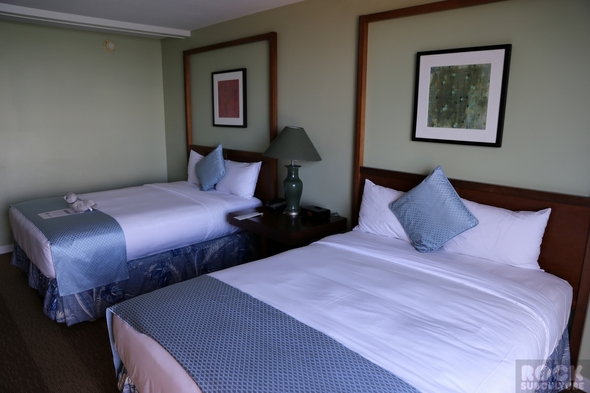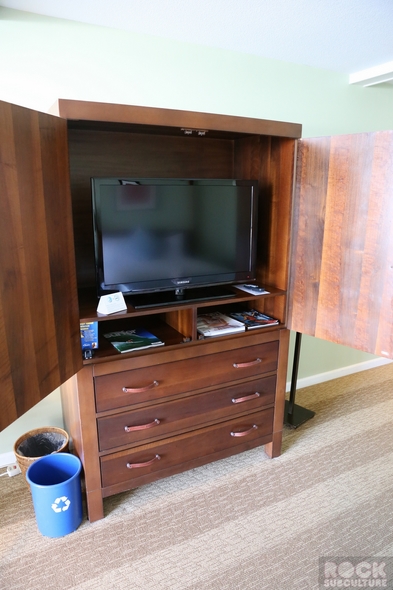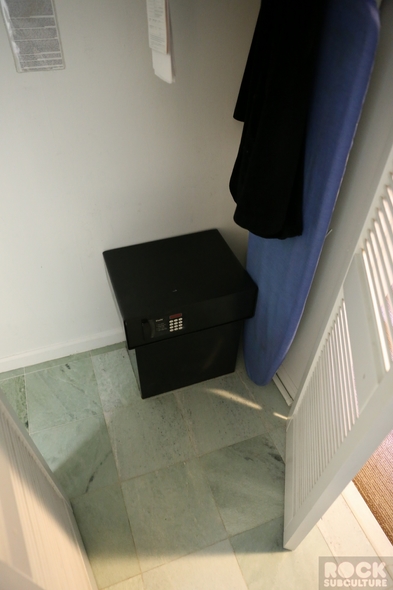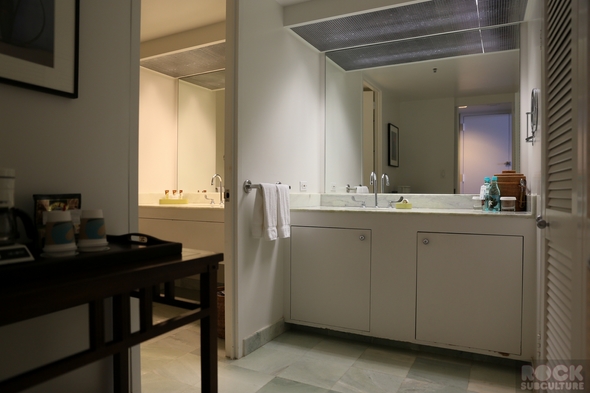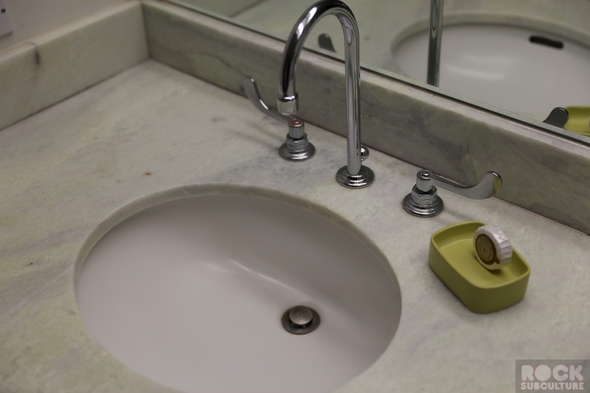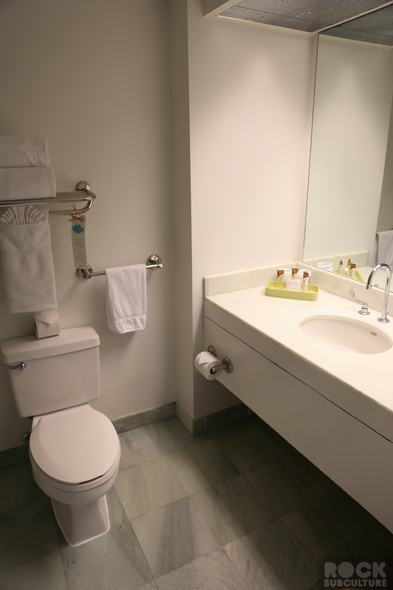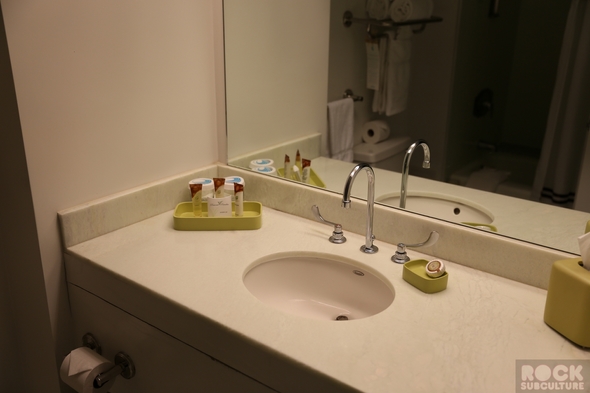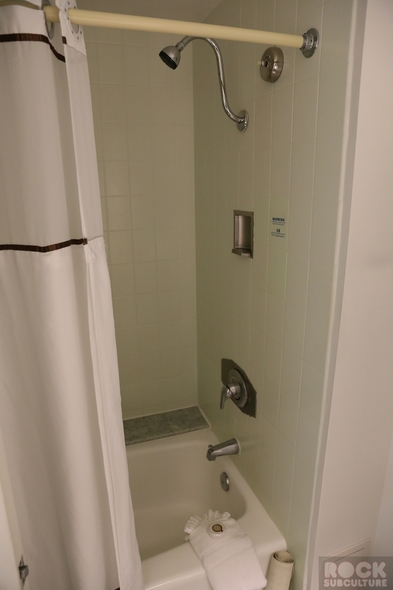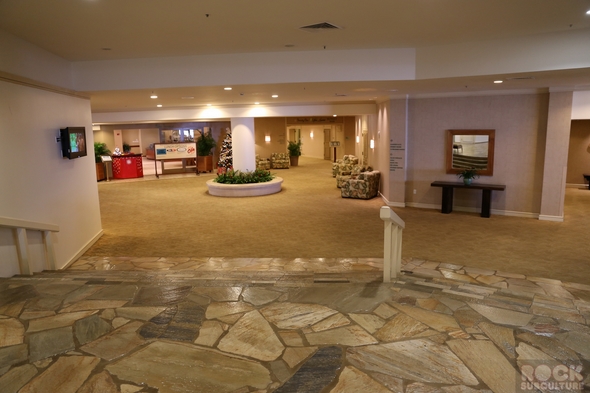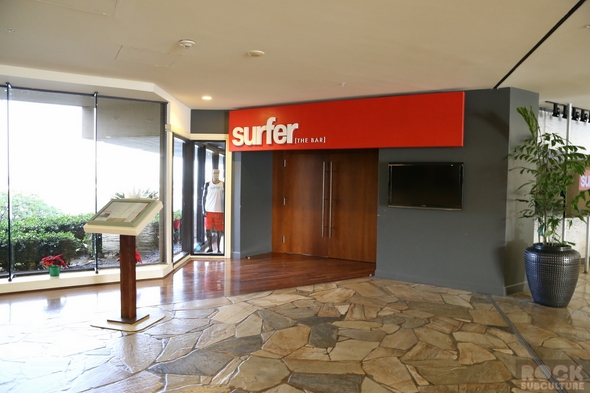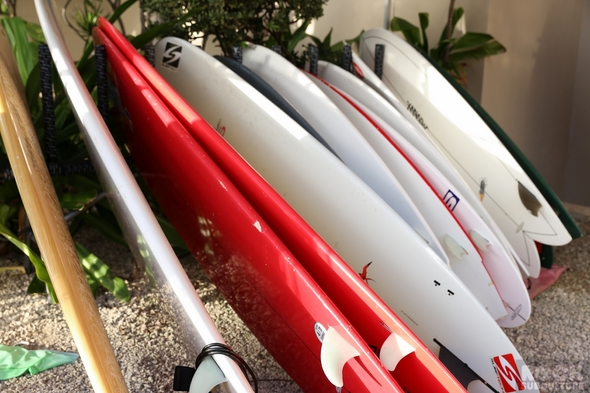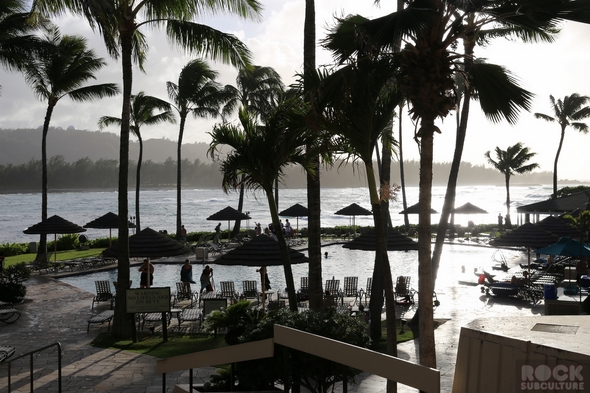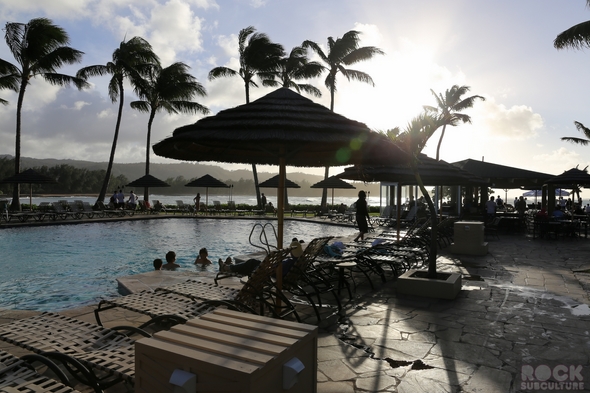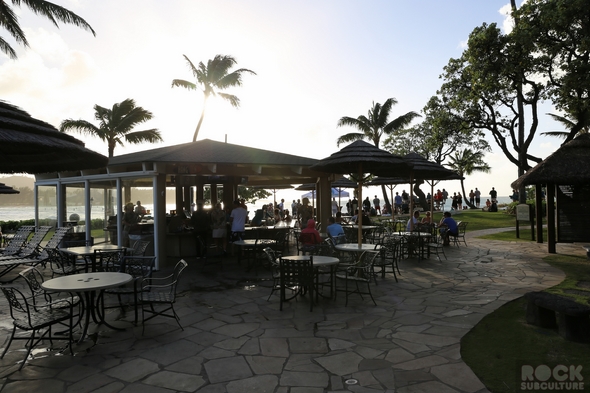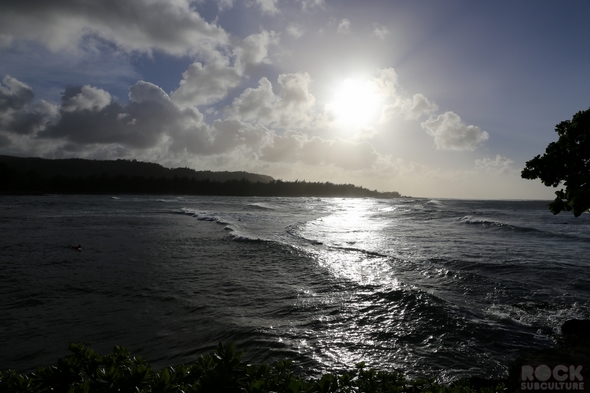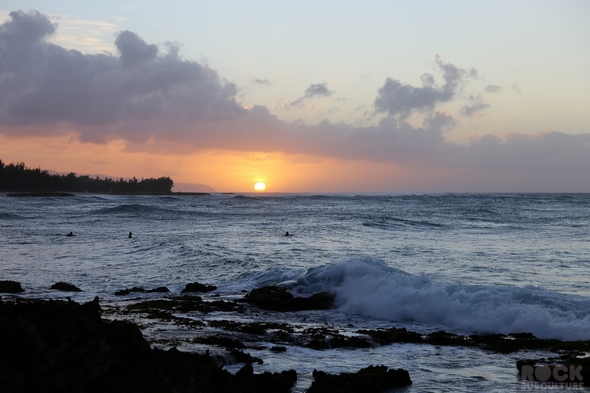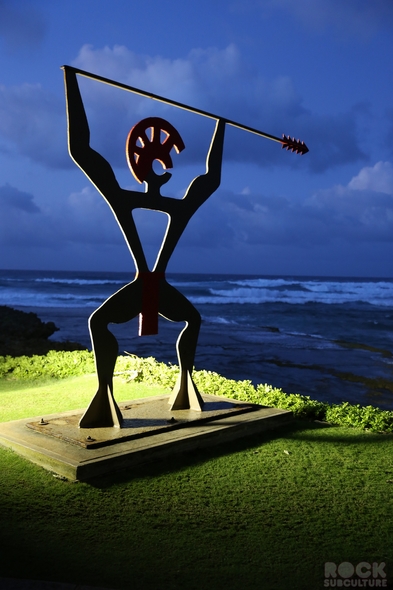 Jason DeBord