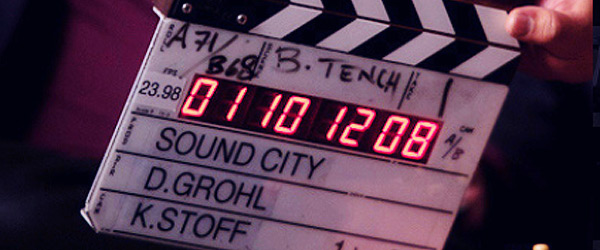 Rock legend Dave Grohl of Nirvana and Foo Fighters has directed a feature length documentary, Sound City, about the historic Sound City Studios in Los Angeles.  The film is having its premiere screening at Sundance Film Festival, and is today available for pre-order for a limited time for only $10.  It will be available as a DRM-free download and streaming video on February 1, 2013.
Below is the official trailer for the film, which is highly anticipated by people who love rock music and its history:
More about the film:
Sound City will also be released theatrically, in association with Variance Films, Feb. 1 (cities and theaters will be announced shortly).

The film tells the story of Sound City, the legendary Van Nuys recording studio, and was inspired when Grohl purchased the Neve 8028 recording console built in 1972 from the studio (and his personal connection to Sound City began in 1991 when Nirvana recorded Nevermind there).

The recording console is considered to be the crown jewel of analog recording equipment and has captured such artists as Neil Young, Fleetwood Mac, Tom Petty, Cheap Trick, Guns and Roses, Fear, Nirvana, Rage Against The Machine, Slipknot, Nine Inch Nails, Metallica and TONS of other legends.
Full details about the film and pre-order can be found on the official site, www.soundcitymovie.com: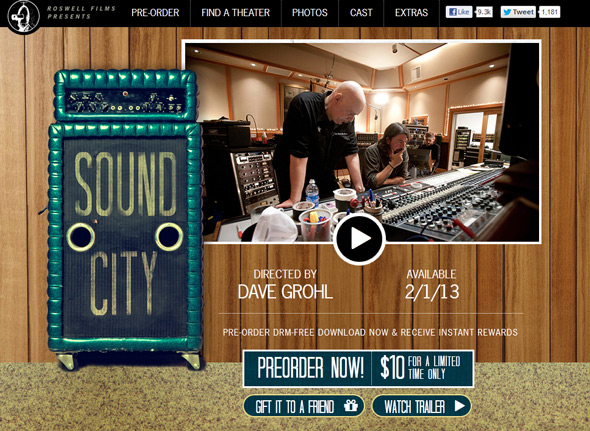 Jason DeBord