"We'd like for you guys to participate in this, because otherwise it just sits on its ass".  Music legend Juice Newton's typically blunt and modest preface to the tremendous 80s country/pop crossover hits "Queen of Hearts" mixed with "Love's Been a Little Bit Hard on Me", as performed flawlessly (with audience providing the "clap-clap, clap" beat) at Yoshi's in San Francisco in probably the most intimate show I've been to all year.  The Juice Newton Trio, which was all acoustic strings with Jay Cawley and Danny Dugan both on guitars and providing backing vocals, Juice Newton stressed that this was a different sort of challenge and endeavor for her… a live concert sans the full band, which required the selection from of incredible songs from her catalog to be rearranged for a completely different result.  And that result – simply amazing songs with the most artful delivery by one of the best vocalists in the business – was very moving and definitely sets the bar for soulful live music performances in small, intimate venues.

Who: Juice Newton as the Juice Newton Acoustic Trio
Venue: Yoshi's San Francisco
Where: San Francisco, California
When: November 13, 2012
Seating: Table 2 (against left side of stage)

Yoshi's in San Francisco is a really awesome venue – small, stylish, great acoustics, and, potentially, a very intimate setting, as was the case with the Juice Newton Trio last night.  A low stage with small tables and chairs pulled around, it always casts a different sort of atmosphere than the typical concert, disposing of the typical the trappings at larger venues that automatically create some barriers and boundaries between artists and fans.
Building on this, Juice Newton – a somewhat of a larger than life figure due to her supreme gifts and talents in my eyes at least – came before her audience quite humble and friendly, and it felt more like a private show among friends than a "concert" where people have varying levels of engagement.  Last night, the audience was really captivated by everything that Juice Newton brought to the stage, which included not only music, but some of the stories behind the music, her relationships with colleagues and family, and many funny anecdotes.  A genuine entertainer, and even teacher of her own observations and life lessons, she has real connections with her audience.
As such, I actually have much fewer photos to accompany this article than is my norm, as it was such a special experience I did not want to in any way distract from the special moments created throughout the night, and sat and enjoyed most of it with everyone else.
I've never before had the pleasure of seeing Juice Newton perform live, so it was a special show for me on a personal level, being a huge fan of her unique brand of popular music and having grown up with those amazing songs.  A chance to hear and see them performed live was something I could not pass up.
My earliest memories of her work come from the third solo album in 1981, Juice, which featured the hits "Angel of the Morning", "The Sweetest Thing (I've Ever Known)" and "Queen of Hearts", and then the follow-up album the very next year, Quiet Lies, which included "Love's Been a Little Bit Hard on Me" and "Break It to Me Gently".
She was a real pioneer in the music industry in successfully crossing over genres, with accomplishments in both pop and country (which many big acts strive for today).  She has also throughout her career collaborated with a wide variety of other artists, another trend which has exploded in popularity in the past few years (with seemingly ever other hit song have a "feat. _______" in parentheses).
During last night's show, Juice Newton made several references to Otha Young, her friend and music partner of nearly 40 years, who passed away in 2009.  As one might expect from her music, the themes and lyrics of that music, and the raw emotion found in her songs, relationships are important to her.  She talked about him leading into the last song in her set (prior to the short one song encore that followed); she framed her viewpoint on friendship as follows:
"You know, you only have two to three friends your whole life, don't you agree?  You're really lucky if you have five friends… your whole life.  That you can call, in the middle of the night and say, 'where are my socks?'  You know, those kinds of friends.  And they'll come over and give you a pair of their socks."
She then shared the most beautiful rendition of "The Sweetest Thing (I've Ever Known)" that you'd ever heard.  Just incredible.
Below is the setlist from the show: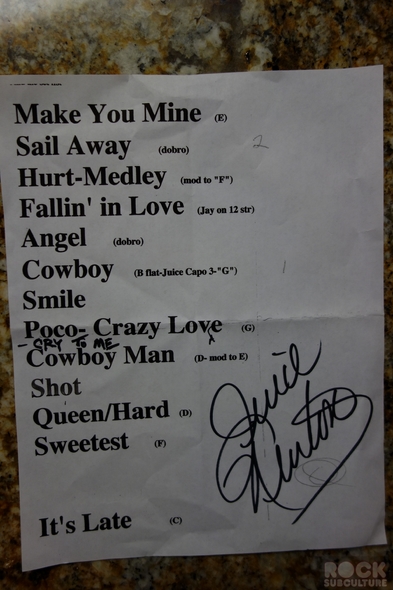 Setlist:
You Make Me Want To Make You Mine
Love Sail Away
I'm So Hurt/Break It To Me Gently
Falling in Love
Angel of the Morning
Ride 'Em Cowboy
Crazy Little Thing Called Love
Cry To Me
Ride 'Em Cowboy
Shot Full of Love
Queen of Hearts / Love's Been A Little Bit Hard on Me
The Sweetest Thing (I've Ever Known)
Encore:
In keeping with the friendly, intimate theme of the night's performance, Juice Newton and the band made themselves available to meet with fans after the show.  I had a chance to talk a little bit with Jay Cawley, who was kind enough to pose for a photo here: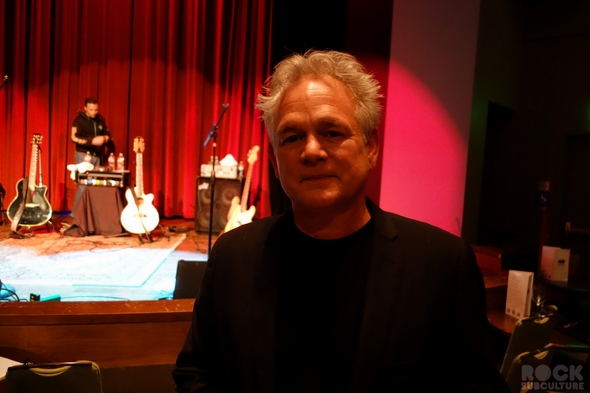 Juice Newton herself was nice enough to meet and chat with fans afterwards, as well as sign autographs.  I had the honor to speak with her a little, and the person on the stage is most definitely the same person off stage, and a really wonderful woman.
Below is a photo of myself with Juice Newton (thank you!):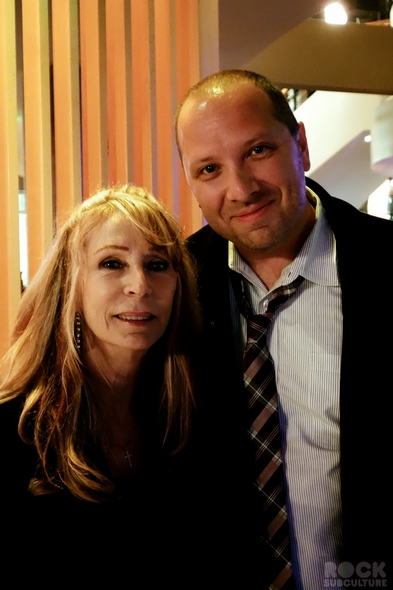 The latest tour dates for Juice Newton can be found on her official website at www.juicenewton.net.
Below are some photos from the event (click any image for higher resolution):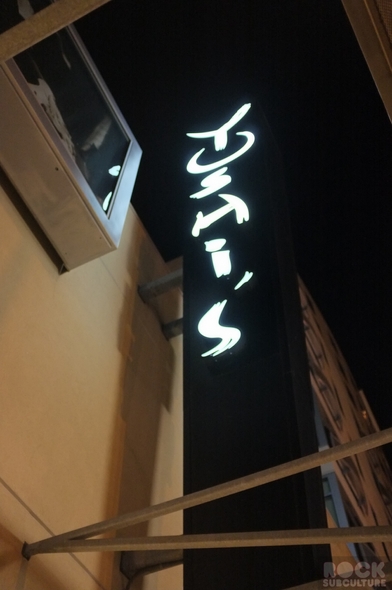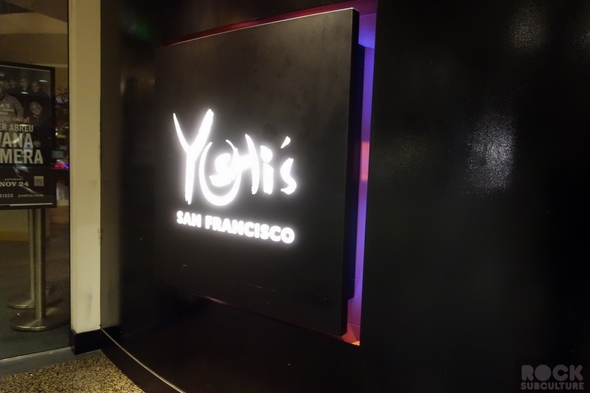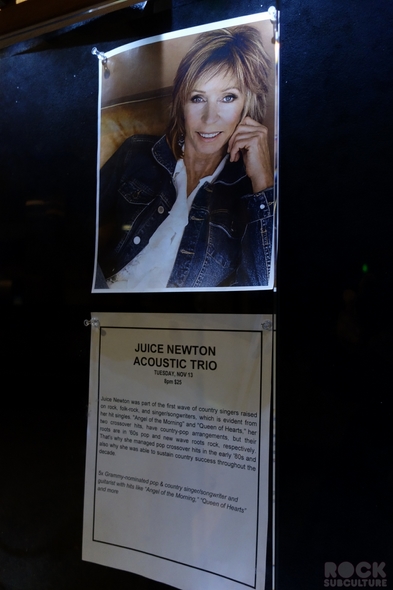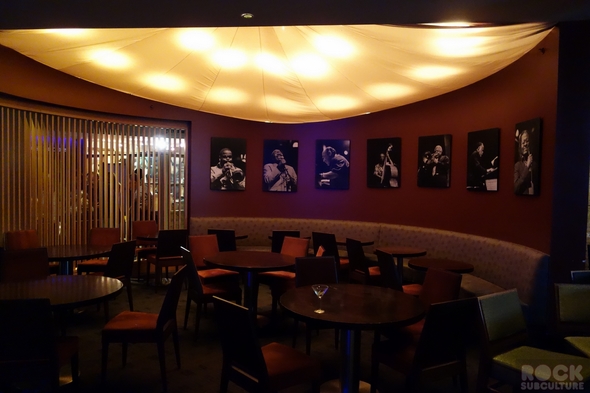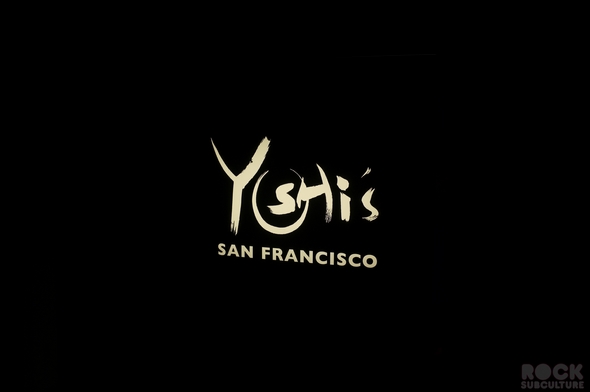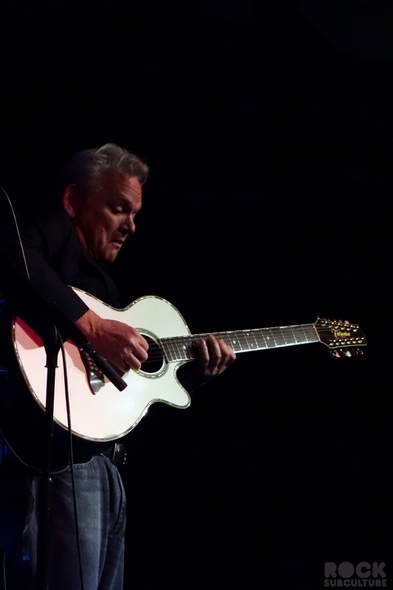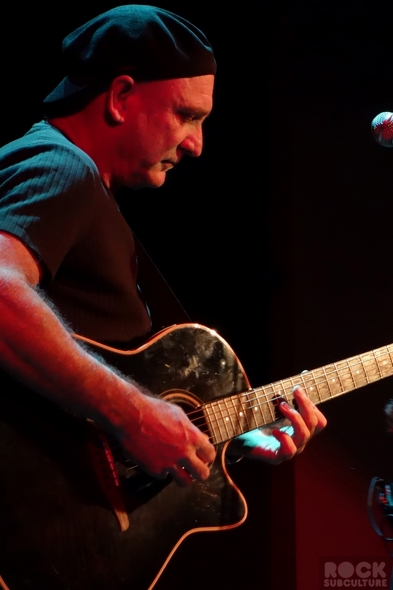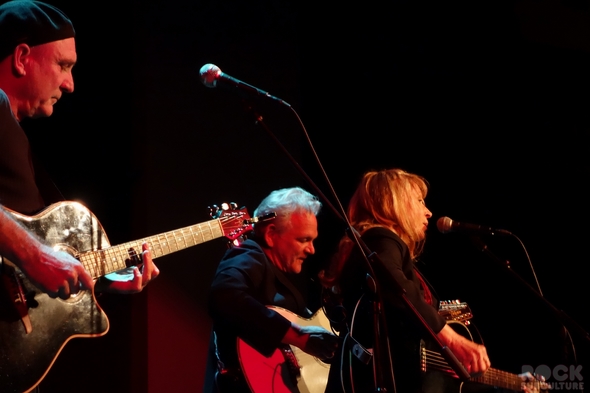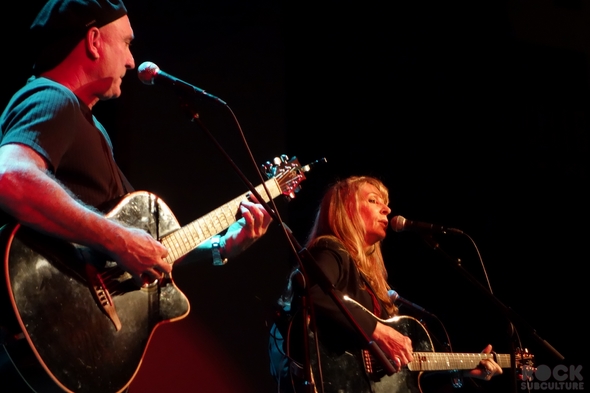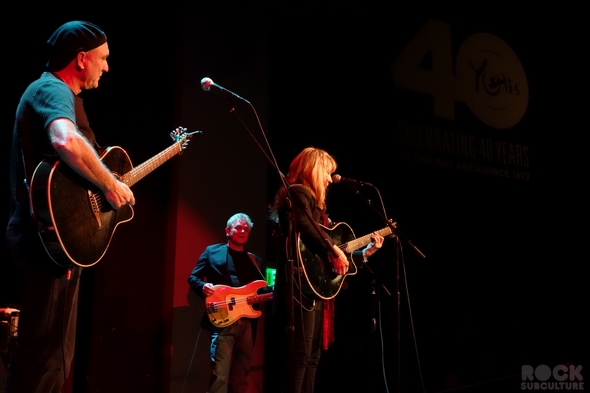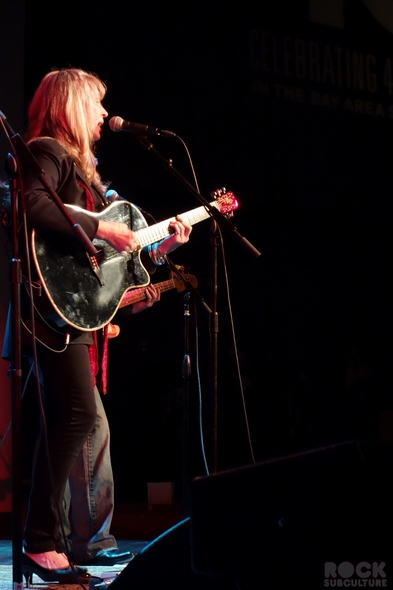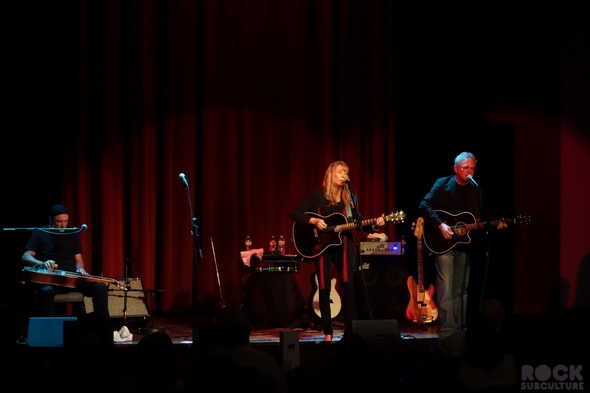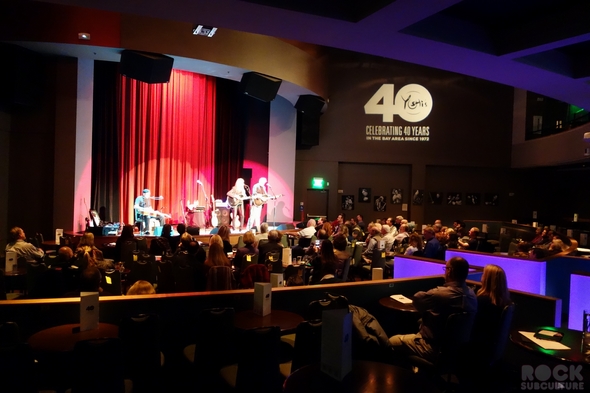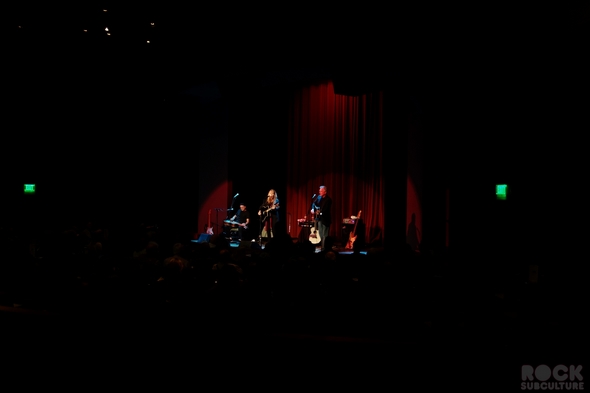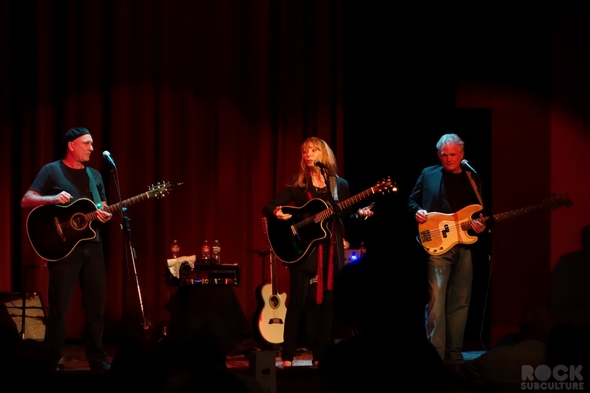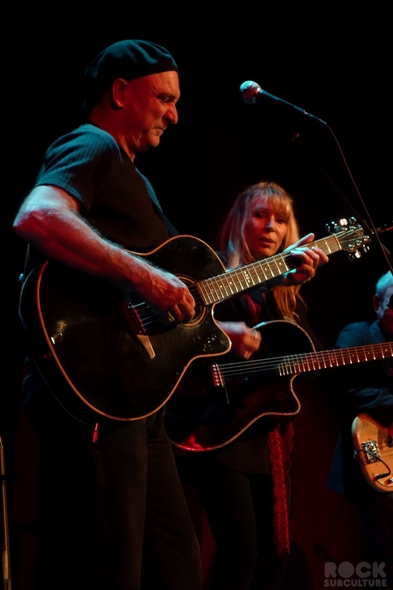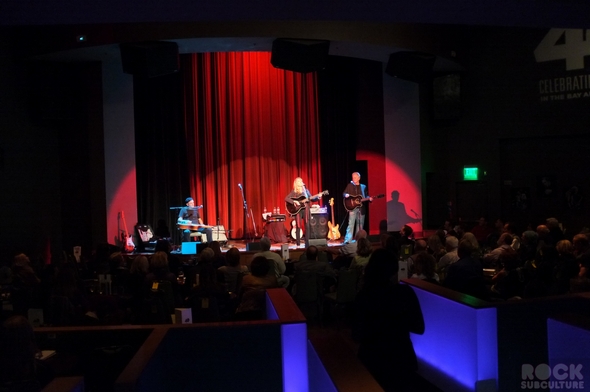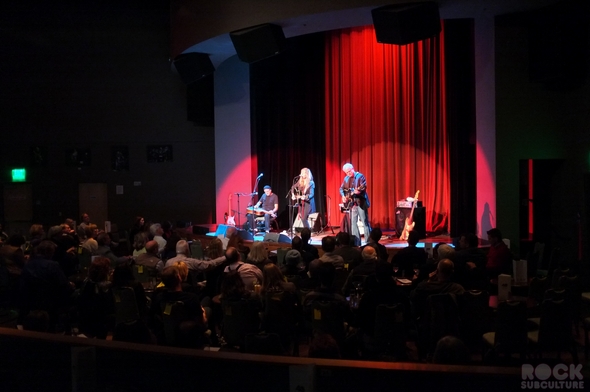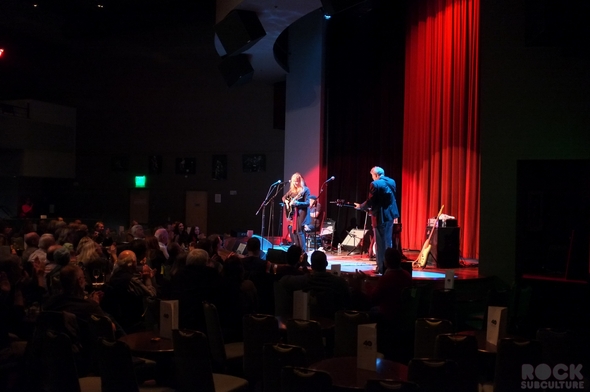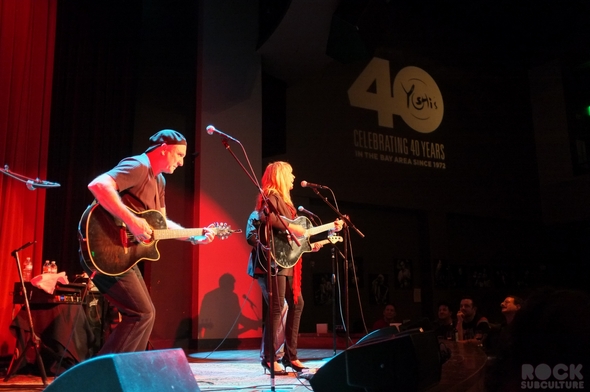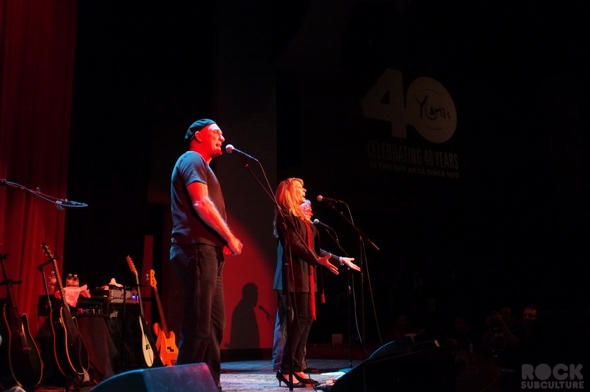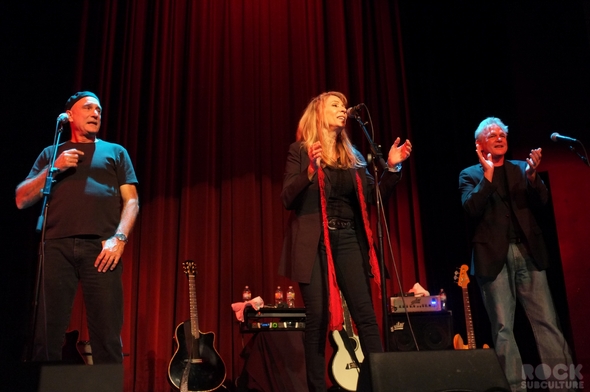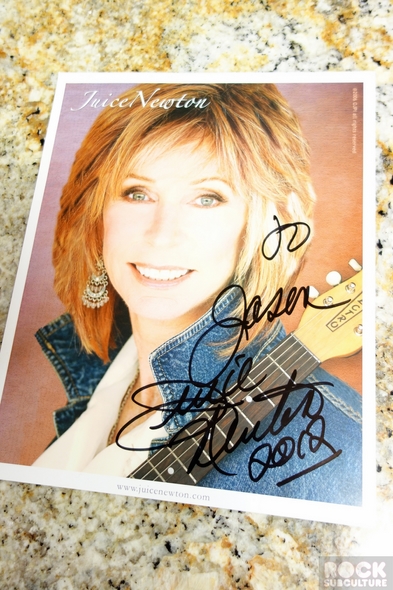 Jason DeBord