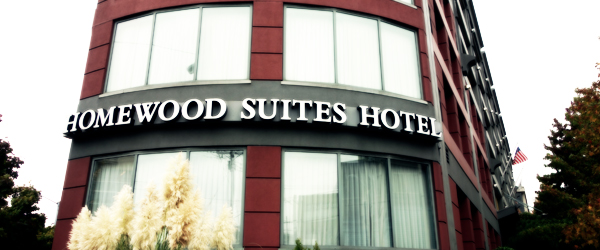 This is part of a continuing series of my impressions and experiences staying at various hotels and resorts while traveling to attend concerts worldwide. This review is for the Homewood Suites Hotel – Seattle Downtown for a stay in October 2012.
Property: Homewood Suites Hotel – Seattle Downtown
Location: Seattle, Washington
Address: 206 Western Avenue West, Seattle, Washington, 98119
Phone: (855) 277-4942
Website: www.hilton.com
Room Type/Class: Standard
Date: October 27-28, 2012
TripAdvisor Page/Reviews: LINK
Booking Source: Hotwire
Overall Rating: 3.5/5 [Note: Score is totally subjective based on price, location, and comparison to "like" properties within same area and price range]

This stay was part of my recent trip to the Pacific Northwest, and I split up my time in Seattle, Washington between the Homewood Suites Hotel in Downtown Seattle and The Maxwell Hotel.  I was checking in later and leaving early the next morning for a one night stay, so just needed something basic.
If  you are coming via rental car, as I did, the parking/check-in process, as to what you are supposed to do with your car and parking, is not obvious.  I first drove around to the back where the parking garage is, and the door was open and I started driving into the garage and the door started coming down onto the hood of my car, so I quickly had to back out (thankfully no one was behind me).  I drove back around to the front, and managed to find one parallel parking spot in the street; if not for that, I'm not sure where I would have parked to check in.
The front desk staff were friendly and check-in was otherwise unremarkable.
The most notable thing about the room itself is that it is huge, and definitely ideal for a long-term stay.  Walking in, there is a family room area with couch, chair, dining table with two chairs (that can double as a desk, since there is not otherwise a desk), and the first of two televisions.  In-between the family room and the bedroom is a kitchen with bathroom.  The kitchen includes a full refrigerator, stove, microwave, sink, dishwasher, dishes and utensils, and the like.  As such, guests can fully cook in their room.  The bedroom is a traditional hotel room with bed, nightstands, dresser with television, and closet.  There was not anything too special about the view (mostly parking lot), and having walked around the hotel, I don't imagine that any of the views are particularly impressive.
Based on my short stay, the property didn't seem to be walking distance to any major attractions.  On the plus side, there is a Safeway market that is a short walk up the hill – maybe less than 10 minutes.
Overall, it is a good place to stay if you want a hotel for a long-term stay that is spacious with kitchen, and you don't need to be walking distance to the major attractions (i.e. you have a rental car), it is a good value for the rates.
Below are photos taken during my stay: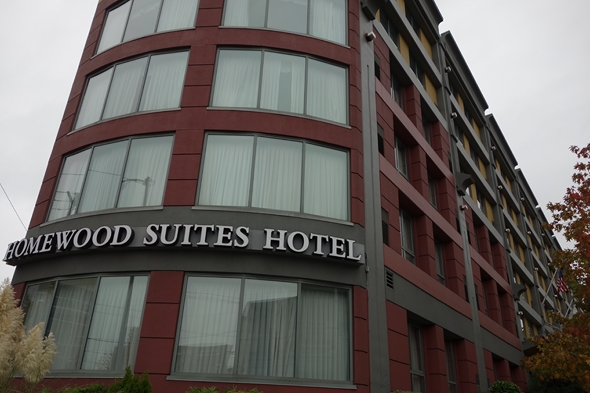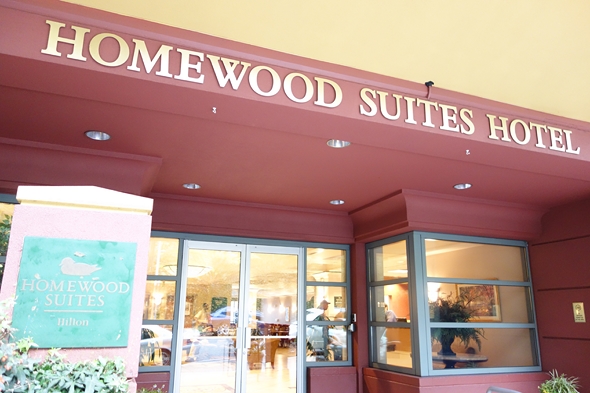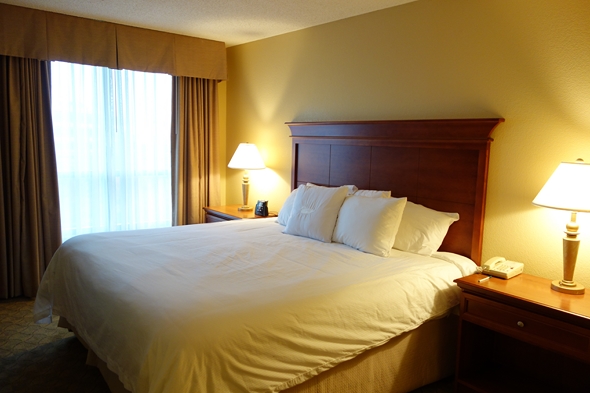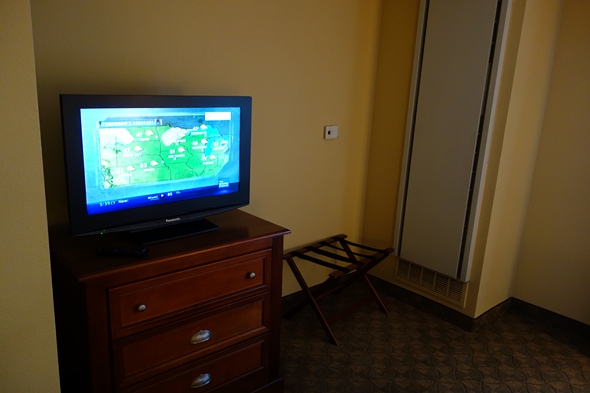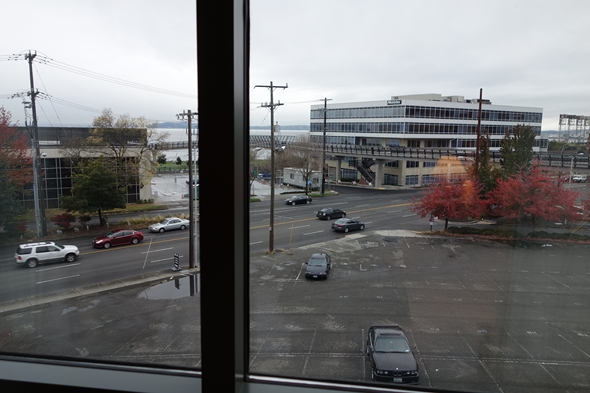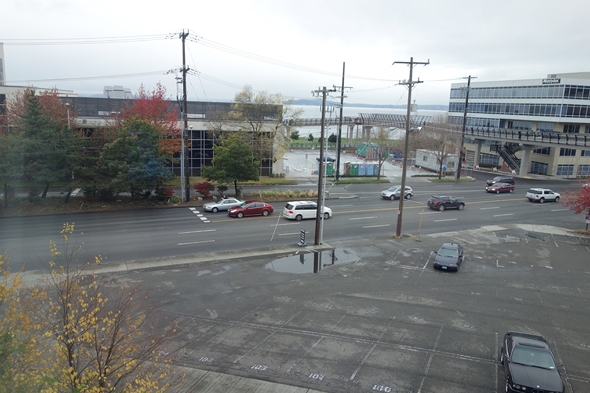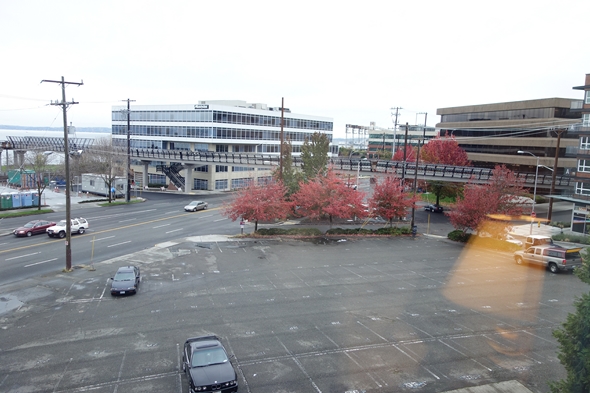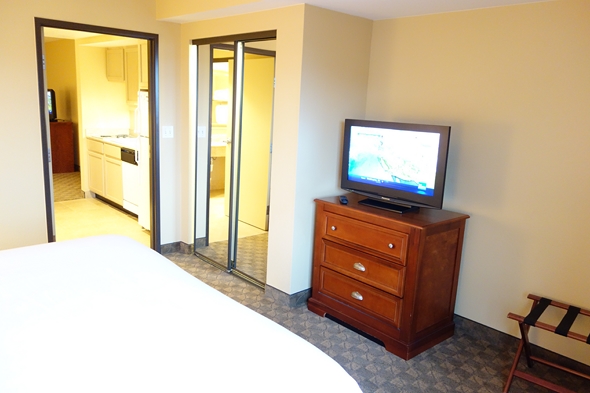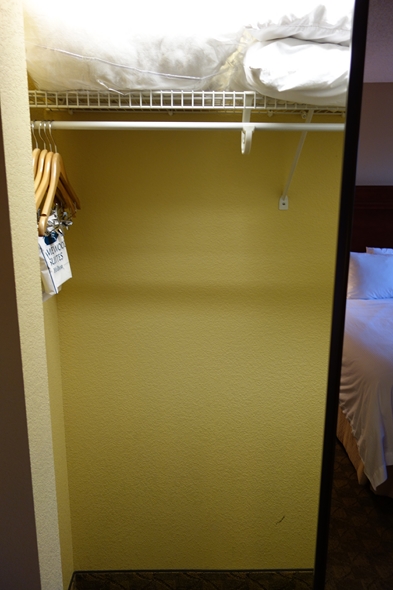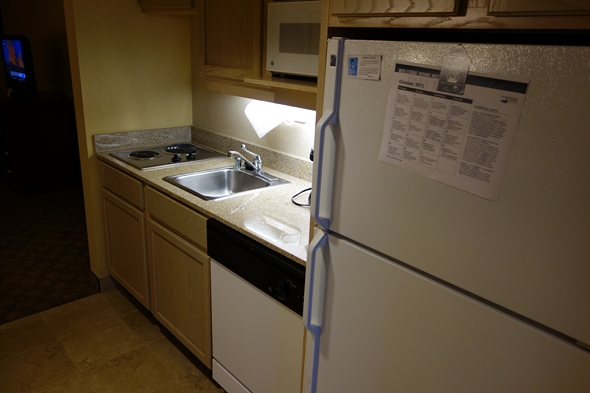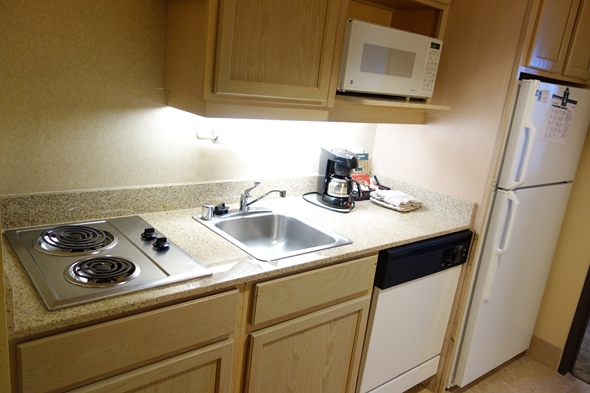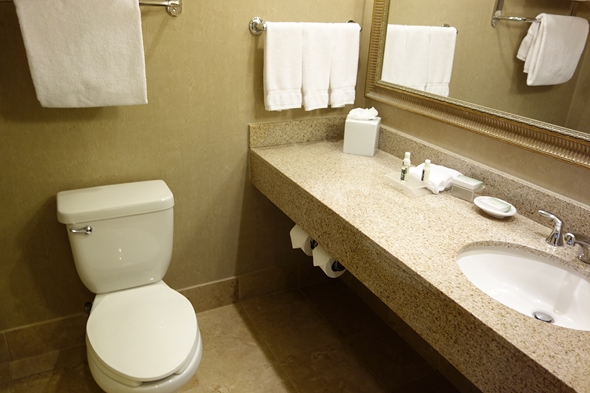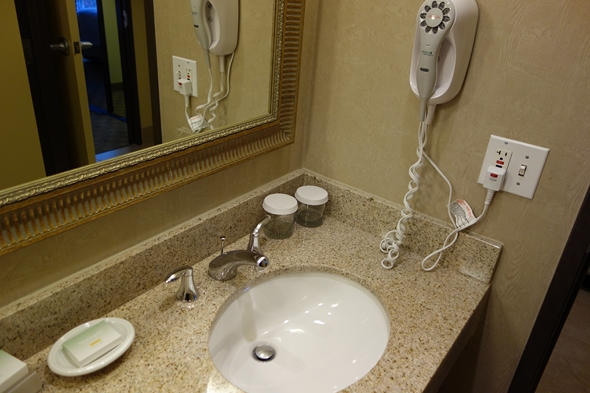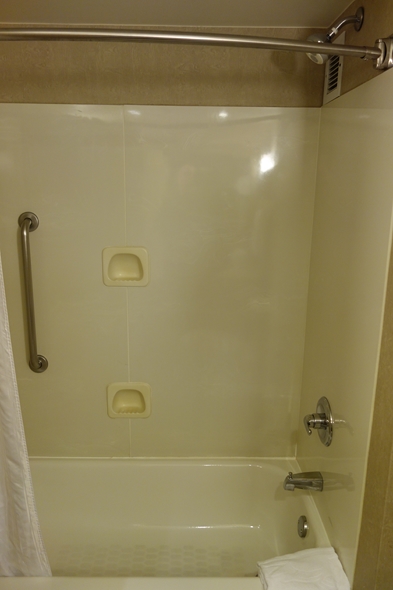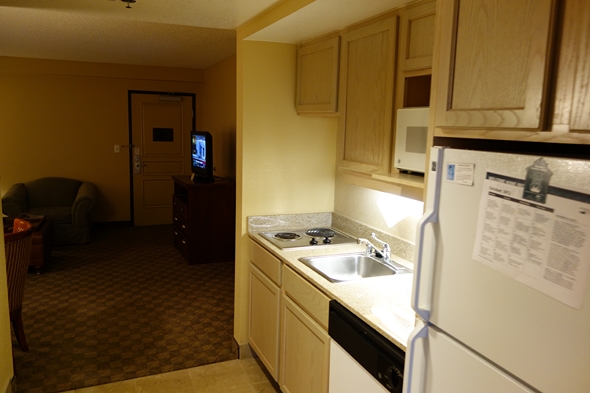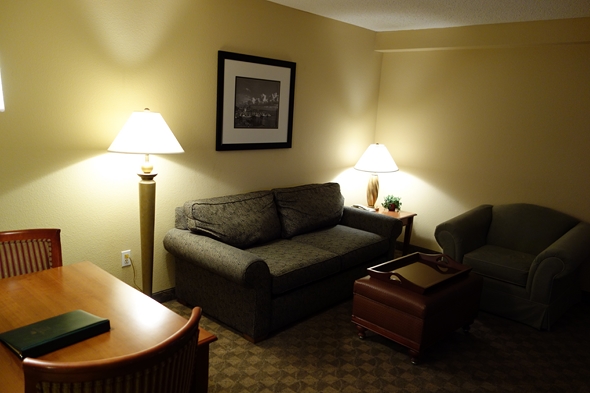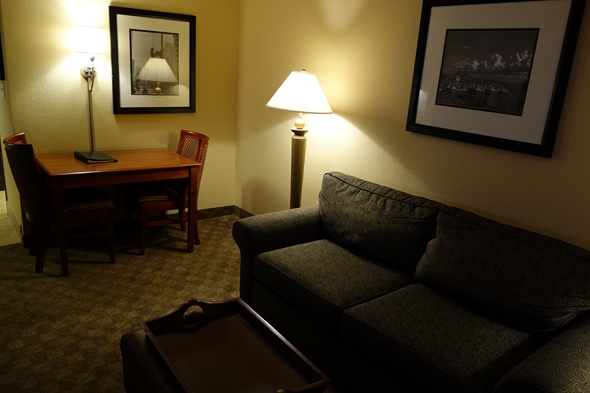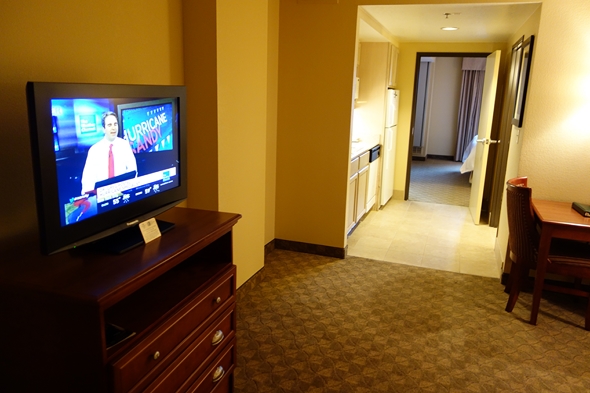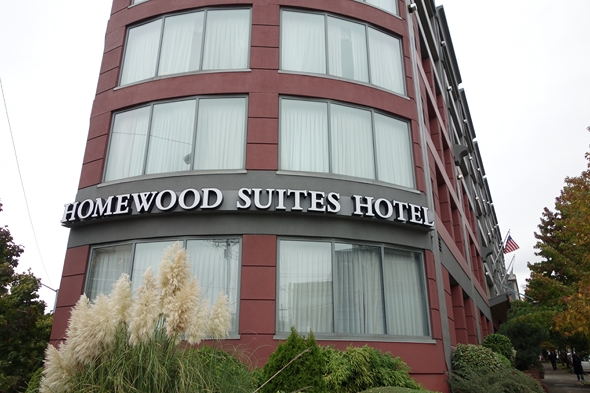 Jason DeBord