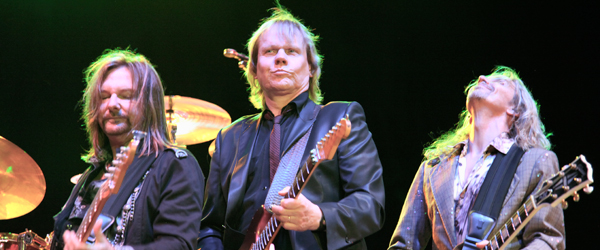 Last night I had an opportunity to see Styx perform at Thunder Valley Resort and Casino in Lincoln, California.  Really quite the performance… it's rare these days when a band comes onto the stage, sans opening act, and just let's it rip, and has the audience from the first riff.  Given that the band, born in Chicago, has been around since the 70s, they obviously have a stellar catalog of work to choose from, and the set tonight spanned everything from their more anthemic rock to popular hits on the ballad side, showing a real versatility in their musical style as well as an unusually democratic (small "d") sharing of their various talents, and (quite literally) the spotlight.  It is obvious that these guys love to perform, feed off their audience, and seem to play together well, and really appear to enjoy their music and playing it live – together – to an enthusiastic crowd.  And given some back and forth, and my interview with Lawrence Gowan leading up to the show, and, well, just looking around within the amphitheater (which at least appeared to be completely sold out), their audience today very much spans many, many generations, with old and new fans alike just soaking in some genuine rock and roll.  Styx really delivered, and it was an awesome performance, from beginning to end.
Who: Styx
Venue: Thunder Valley Resort and Casino
Where: Lincoln, California
When: September 6, 2012
Seating: Below Stage First Three Songs with Press Pass; then various (I had purchased a seat and had a seat in a different section comped); the front area in front of the crowd barricades essentially became a GA free for all toward the end, so moved up for the last few songs

Touring Members:
Tommy Shaw (lead and rhythm guitar, lead and backing vocals)
James "J.Y." Young (lead and rhythm guitar, lead and backing vocals)
Todd Sucherman (drums and backing vocals)
Lawrence Gowan (lead and backing vocals, keyboards)
Ricky Phillips (bass guitar and backing vocals)
Chuck Panozzo (bass guitar and backing vocals)
Earlier in the day, prior to the show, vocalist and keyboardist Lawrence Gowan spent some time with me recording an interview for my "Rock Talk" podcast that was published yesterday.  The link below will take you to the article with the embedded player:
Alternately, you can download the podcast for free from iTunes HERE or listen on YouTube HERE.
Styx is one of those bands that don't require too much background and introduction.  Like some other truly classic rock bands recently reviewed (Heart, Aerosmith, Journey…), their music is ubiquitous with pop culture, their hits have stood the test of time, and the band has achieved legendary status, where it seems that popular demand won't allow them to cease to exist or stop touring.  People love this music, and success like this really can't be replicated again today, given the significant changes in the music industry in the past ten years.
The band had origins as far back as the 60's, with twin brothers Chuck and John Panozzo and former vocalist and keyboardist Dennis DeYoung, with the further addition of a few others, including James "J.Y." Young, prior to taking the name Styx once signed to a record deal.  With tonight's show, two of them still played on stage – James Young and, for select songs, Chuck Panozzo as well.
Like some other bands with substantial longevity, the line-up has changed throughout the years, and the band has broken up a few times, but it seems as strong as ever today, with a heavy tour schedule based on the demand from fans to see them play live in concert.
Categorized in the "progressive rock" genre, their music and album themes have varied over the years, with different styles of music finding success.  Tonight, it generally just felt like "rock and roll" to me.
The set from this concert showcased most of the biggest hits, though notably absent were "Babe" and, well, "Mr. Roboto".  Yes, I love that song… totally takes me back!  While the latter exemplifies 80s cheese, hey, it is my favorite era, and a classic in my mind.  I suspect this is due to the departure of Mr. Dennis DeYoung circa 1999 (which was when Lawrence Gowan was brought in), which seems to be in part due to some health challenges at the time, as well as perhaps some conflicts, differences of perspective on the direction of the band and touring.  I do know that Dennis DeYoung is still touring solo, and playing those two songs (among other Styx tunes and solo work, obviously), and I hope to catch him live some day in the future as well, as the keeper of the more theatrical side of Styx.
In any event, the concert tonight was phenomenal, and I would definitely recommend catching the band on tour.  They have classic songs and really appear in top form on stage, and sound fantastic.  They play the music, in terms of performance, as though they play as often as they do; yet they seem to enjoy it so much and have an energy back and forth with the crowd (and each other) that there is still a true freshness on the stage that at least made me feel like each night, each town, each performance… means something not just to the audience, but to them as well.  And "Renegade"… is there a more powerful way to close out a show?  Nothing comes to mind.
Below are two videos I shot with my pocket camera toward the end of the gig to capture and archive the spirit of the show:
"Come Sail Away":
"Renegade":
Below are some photos I took during their performance with my professional camera (first three songs with Canon 5D Mk2):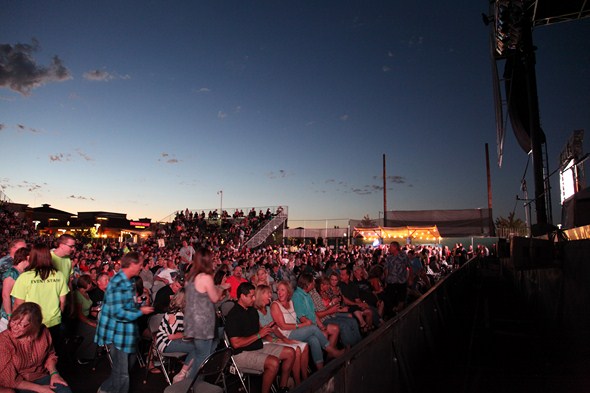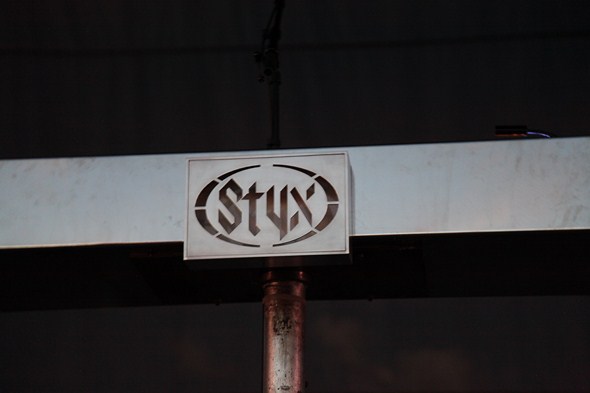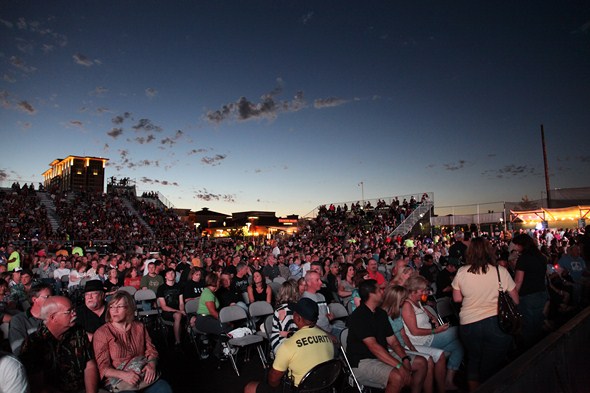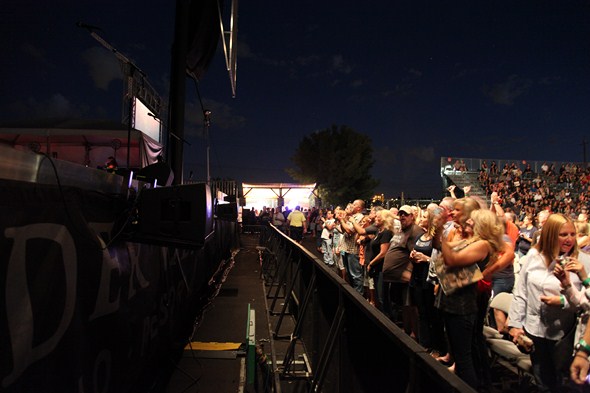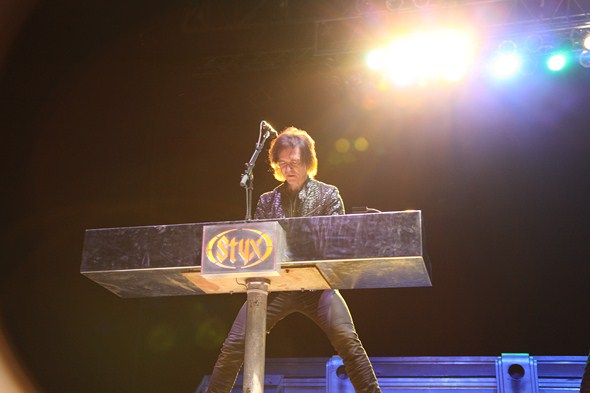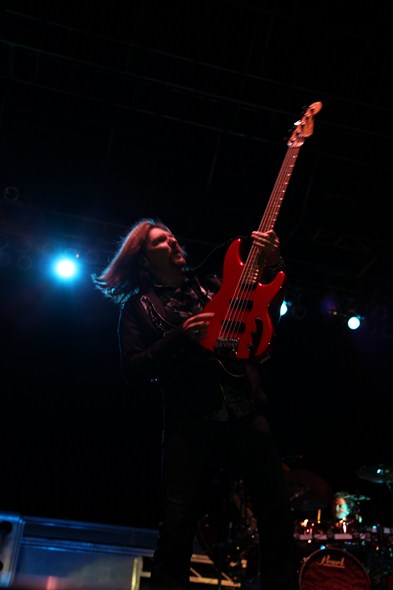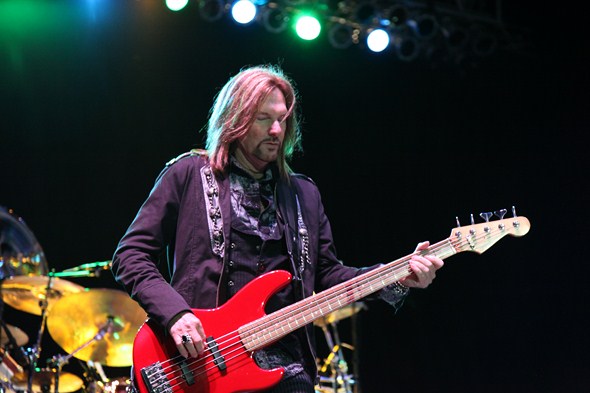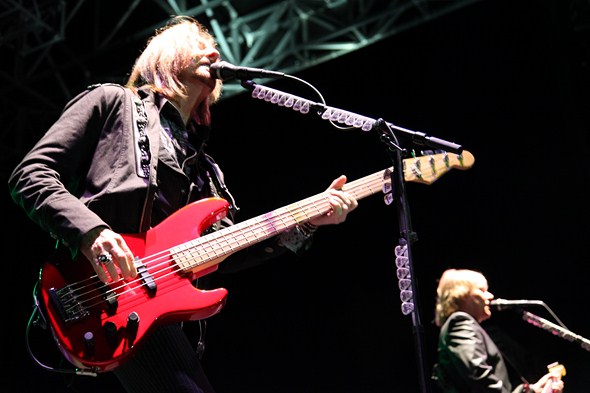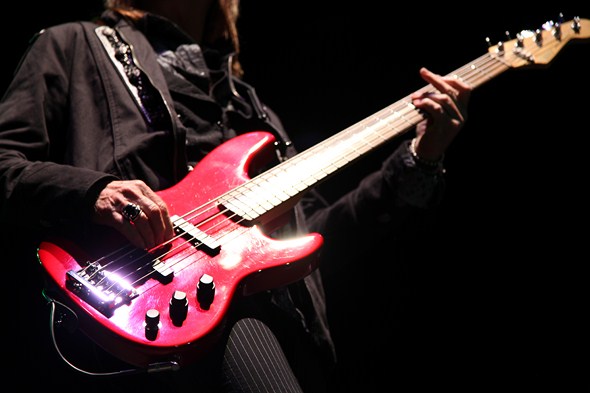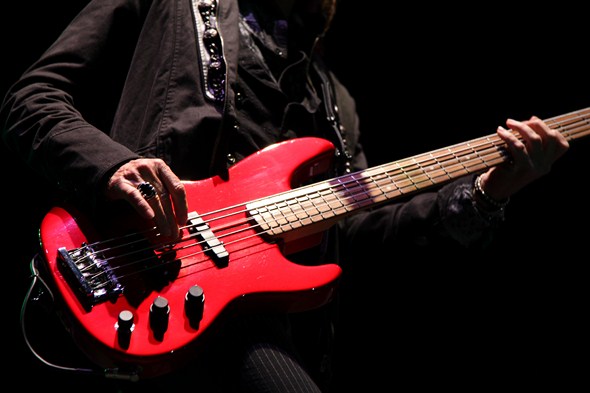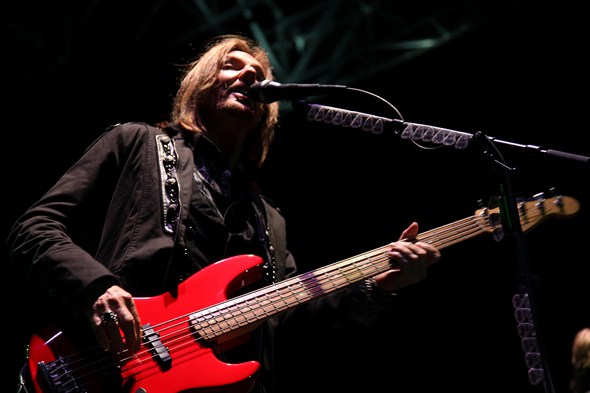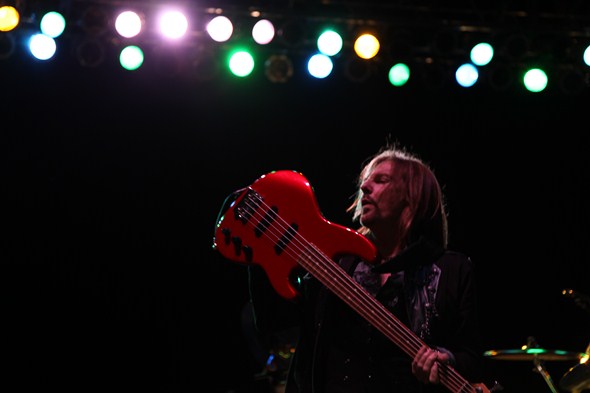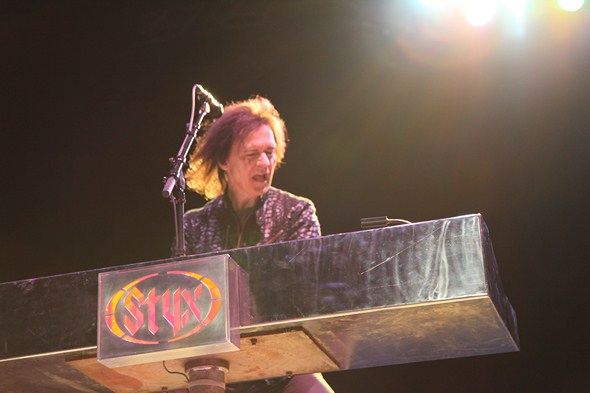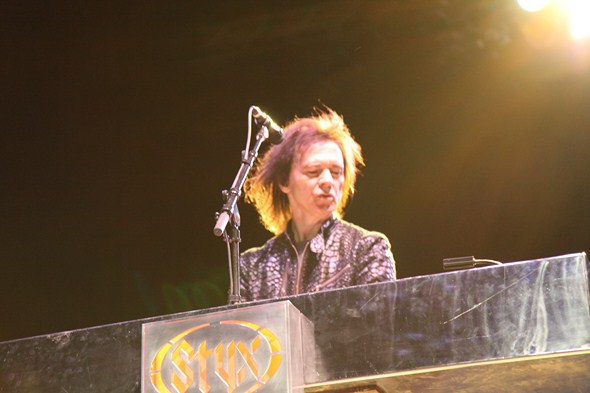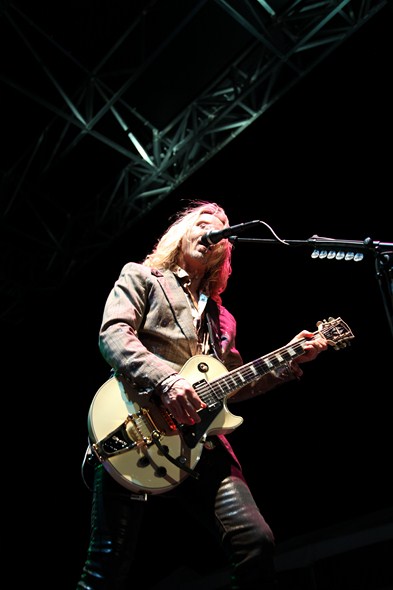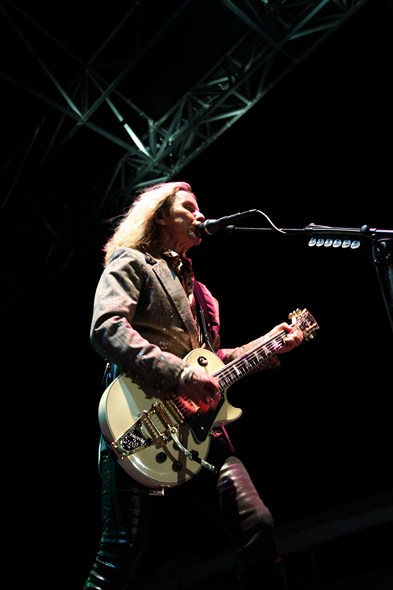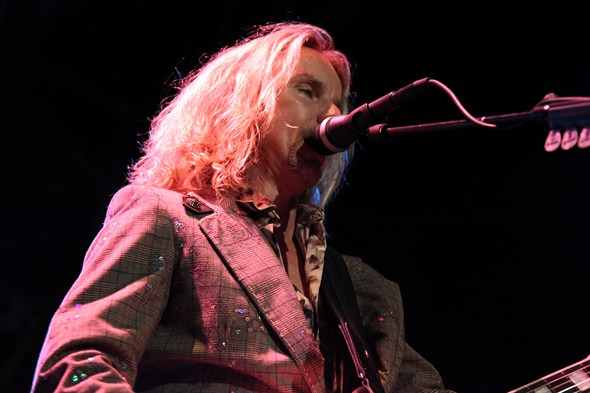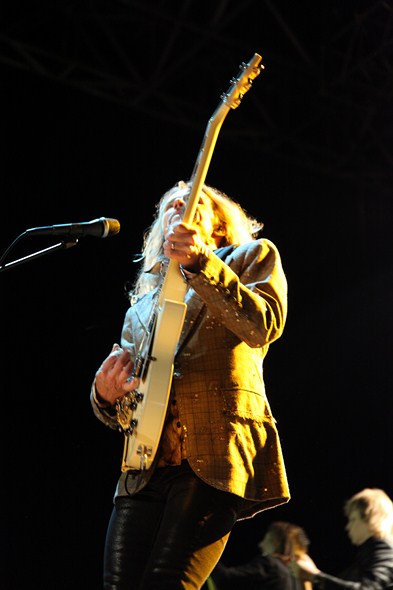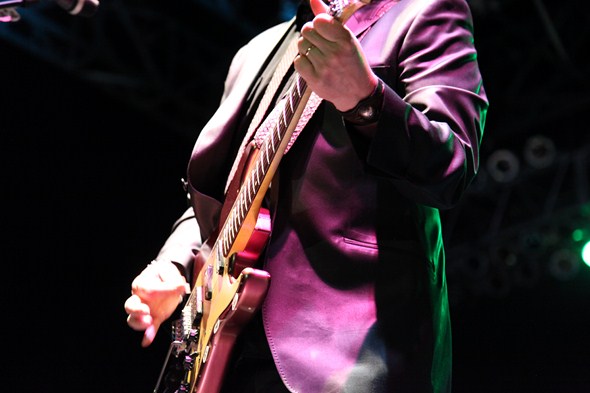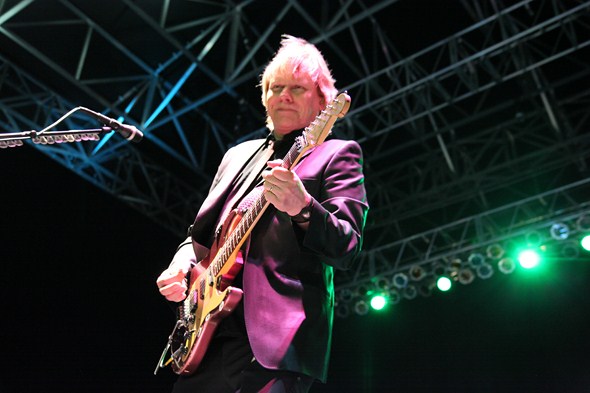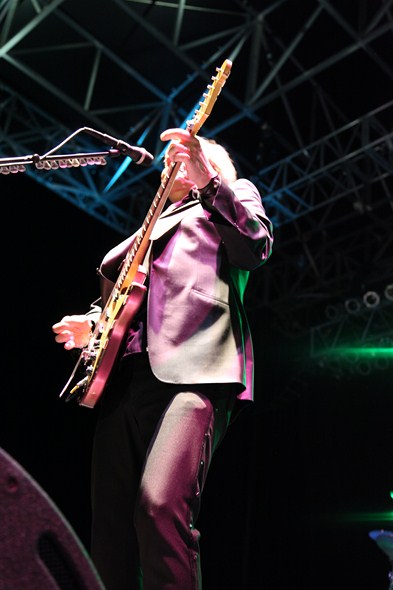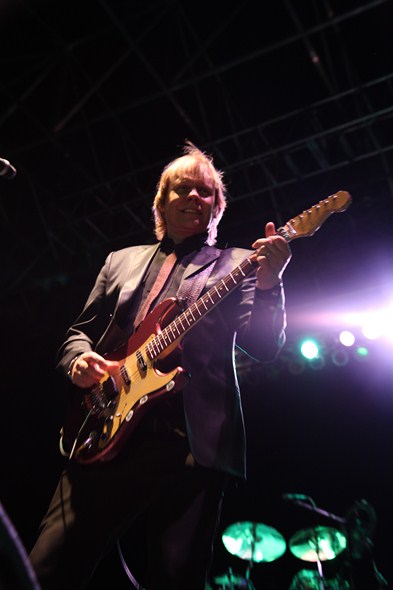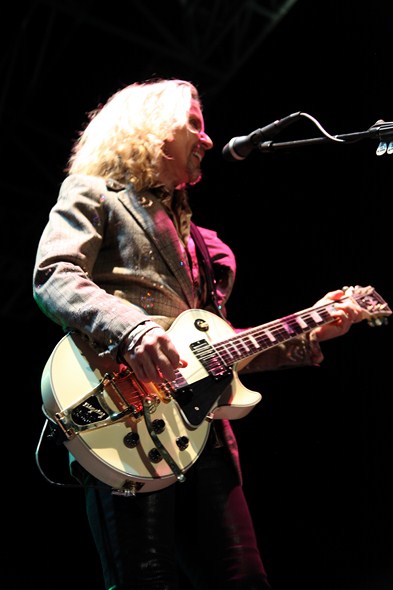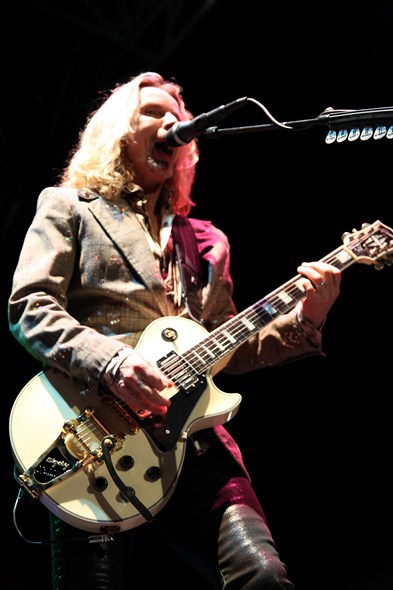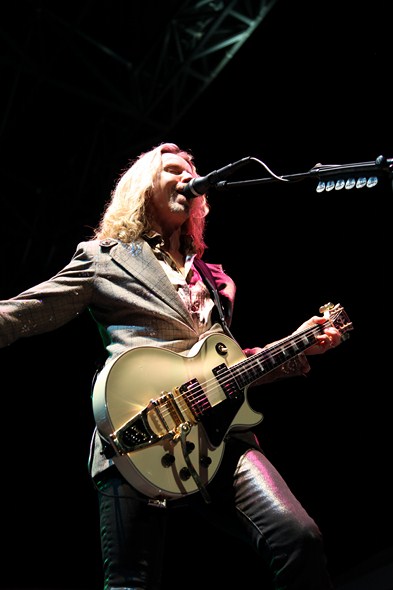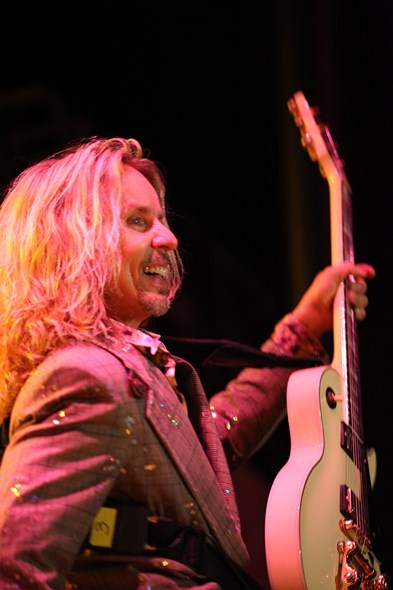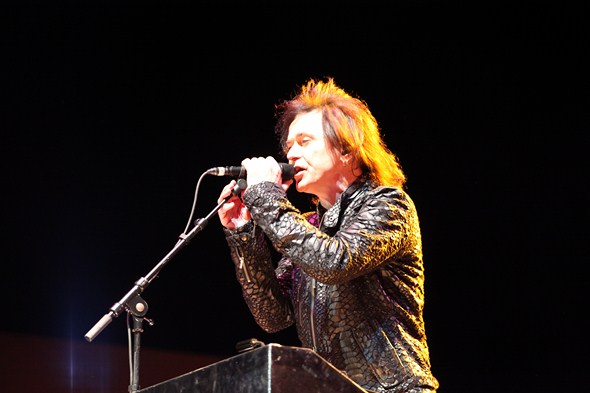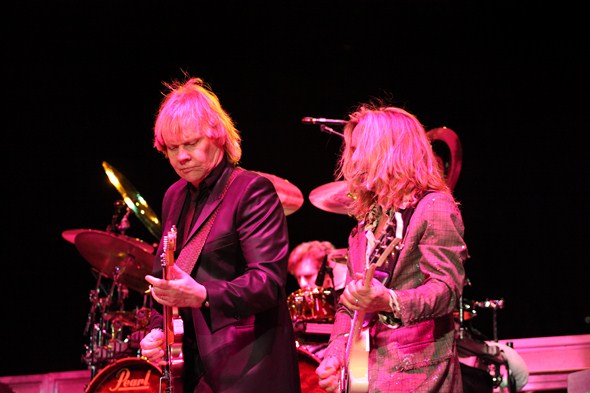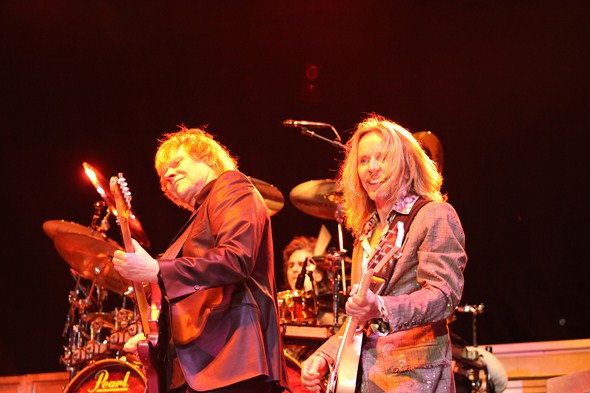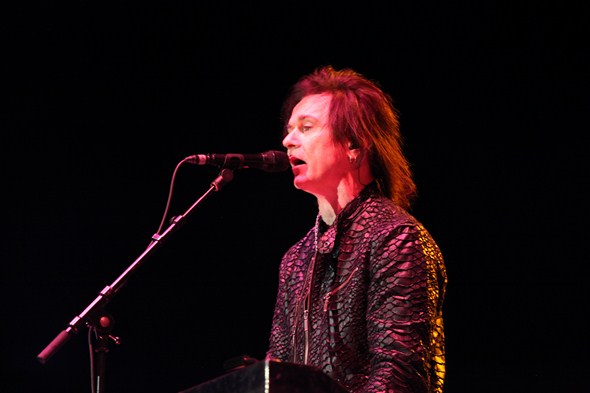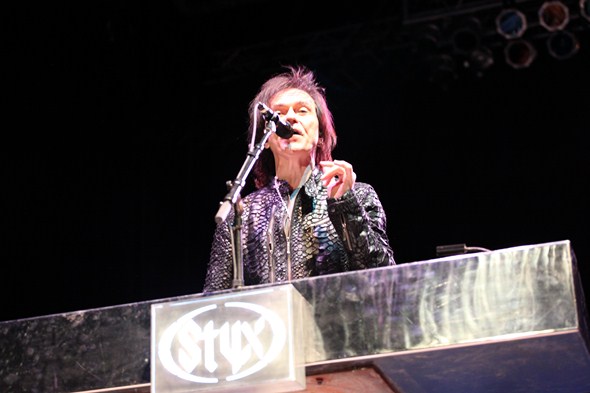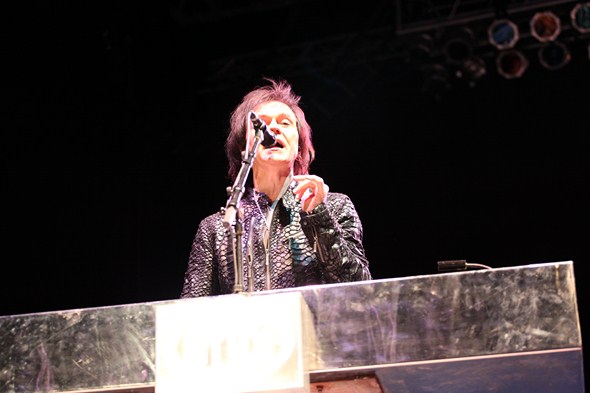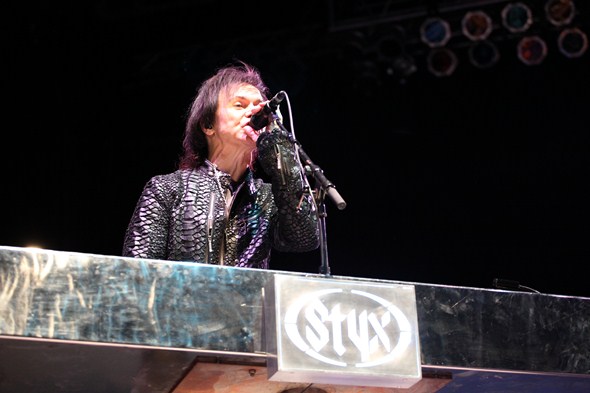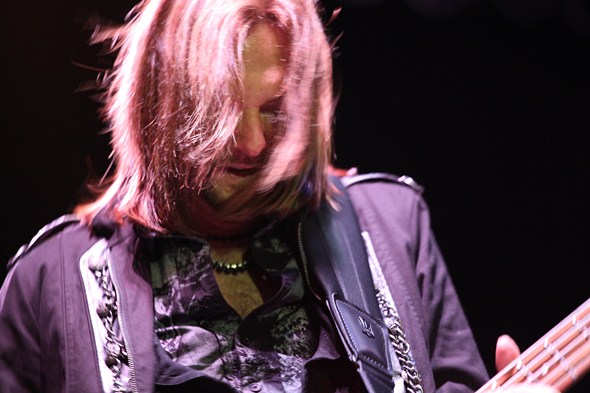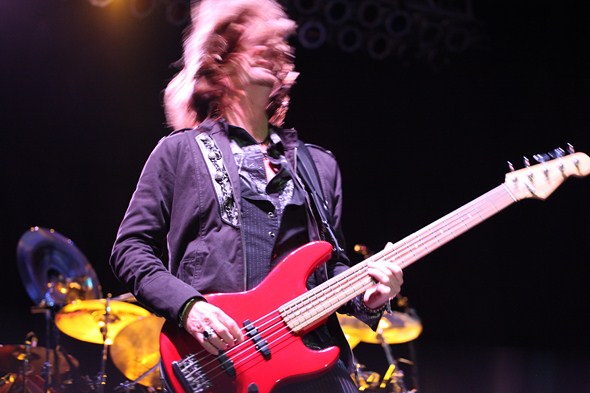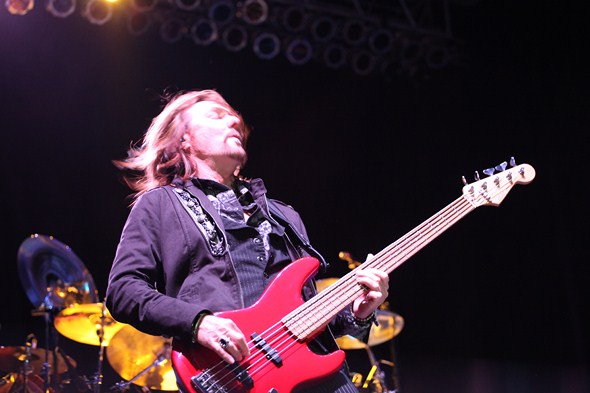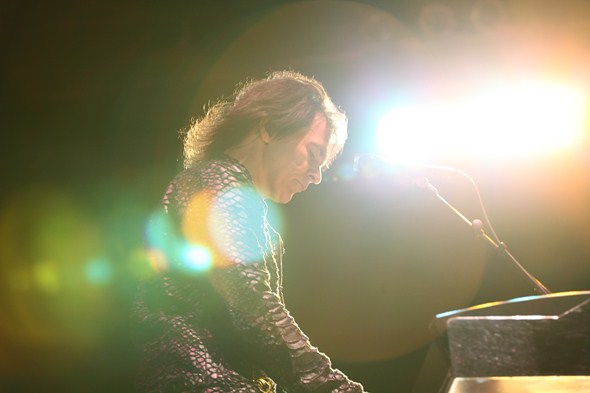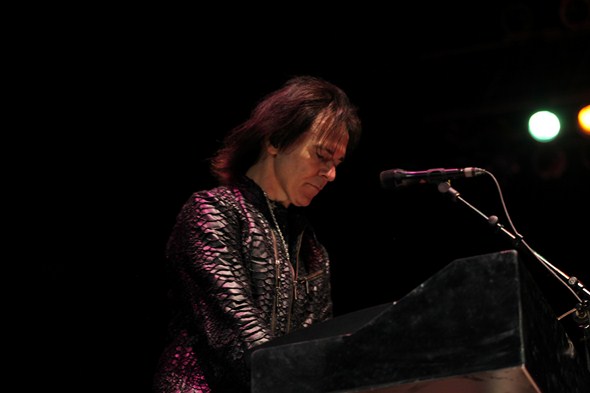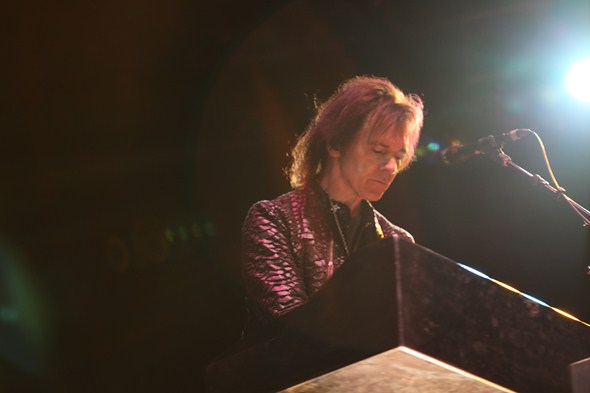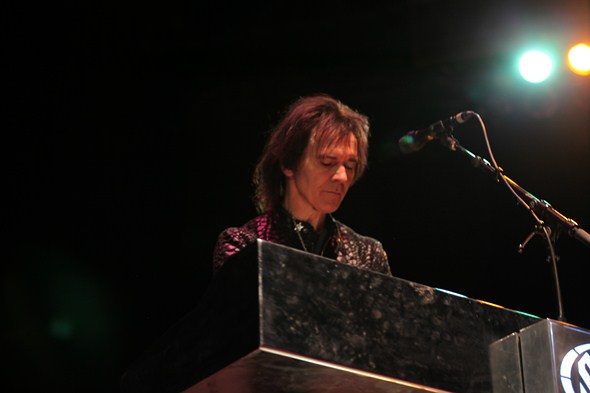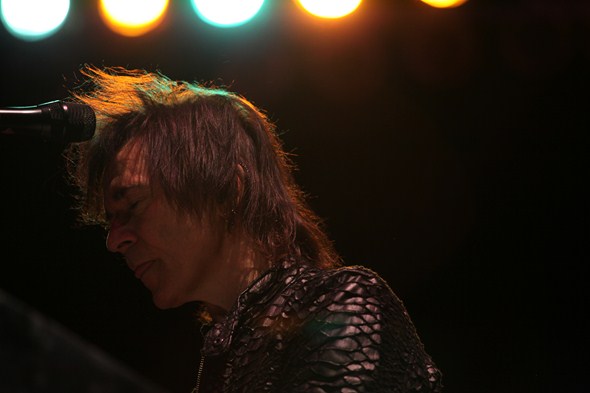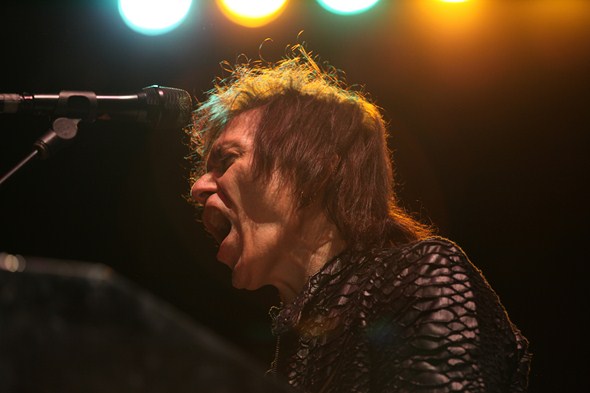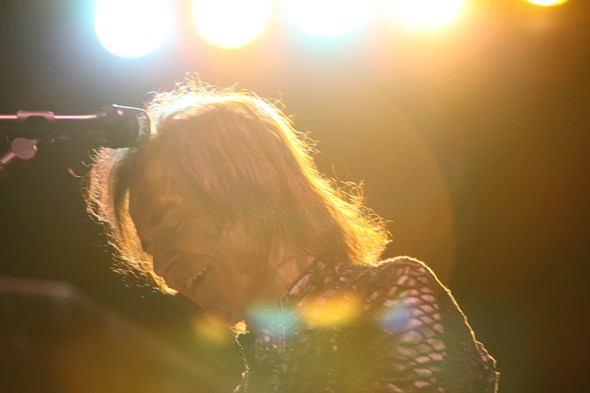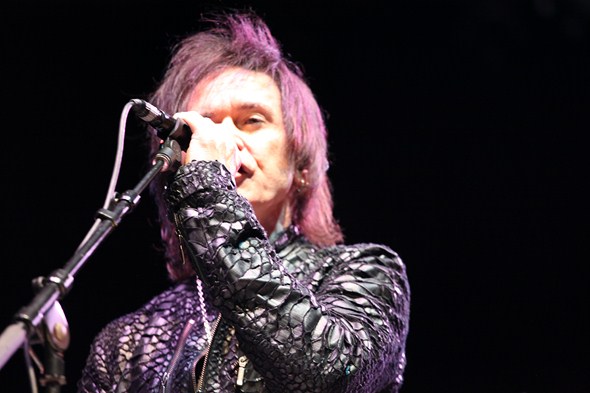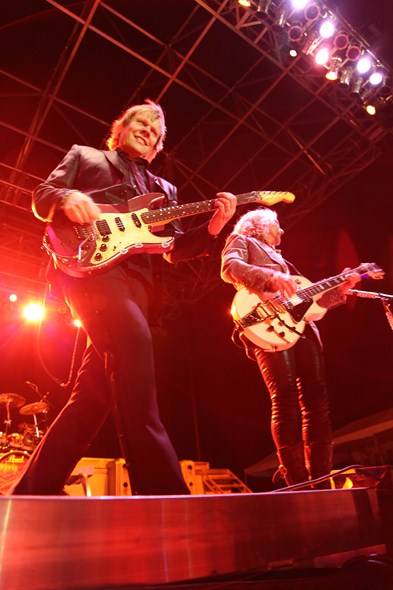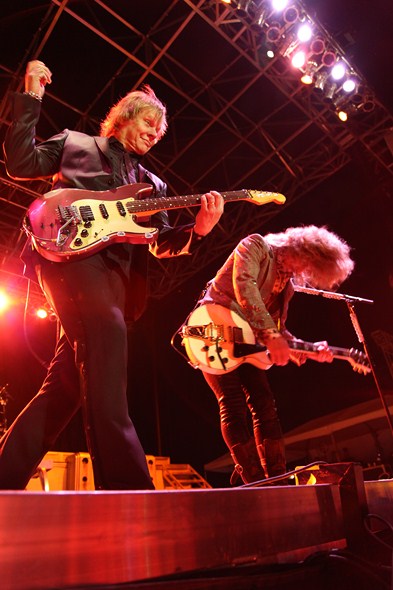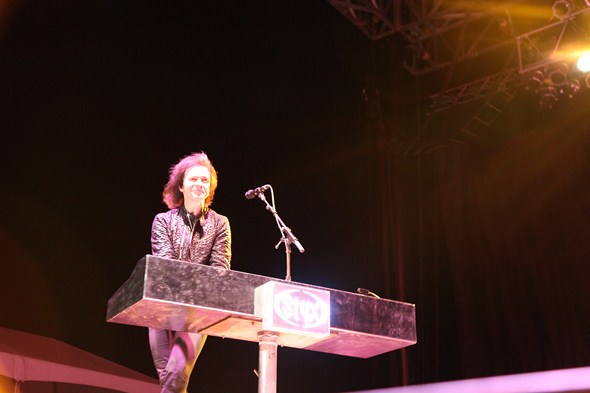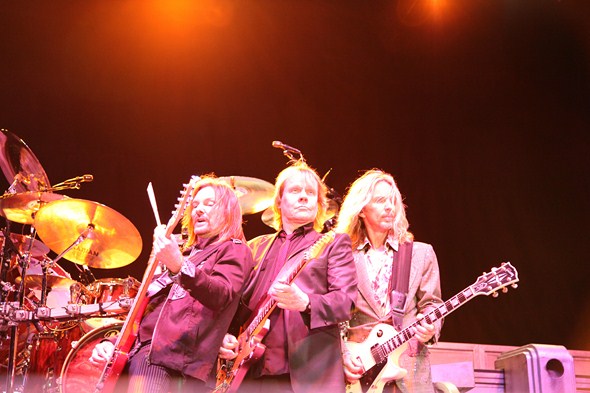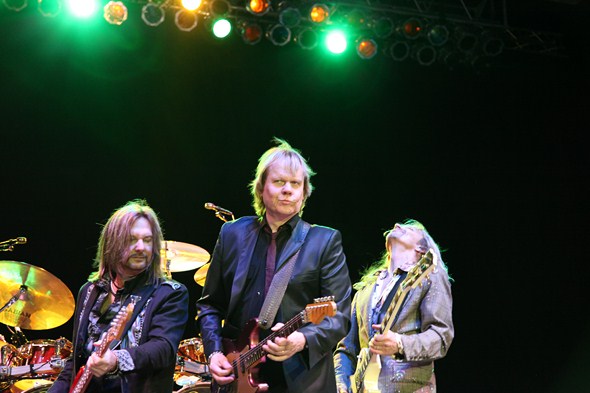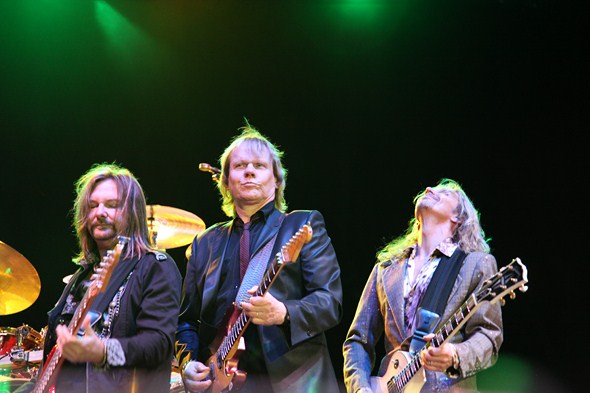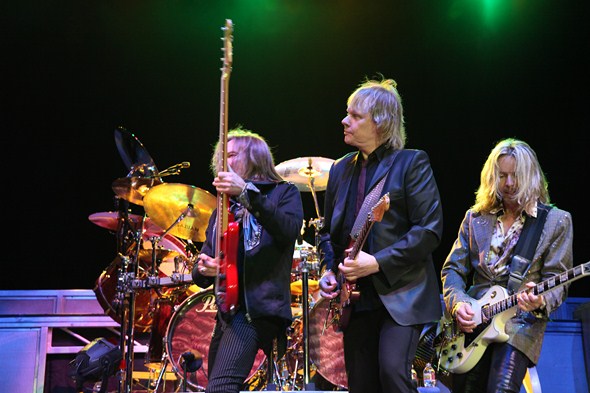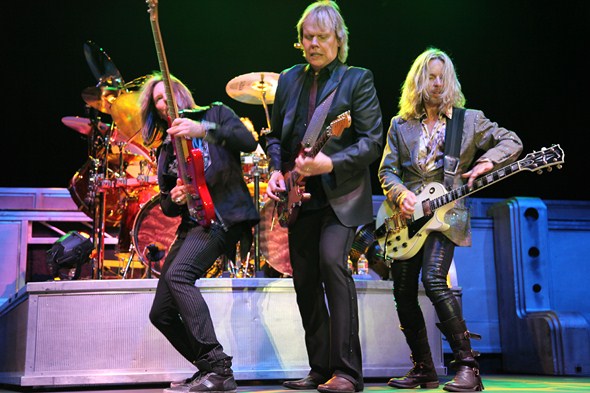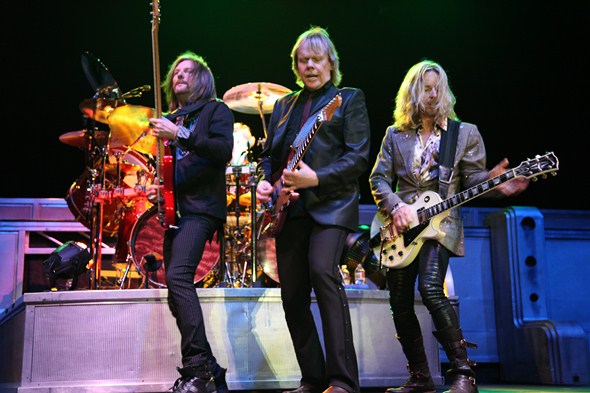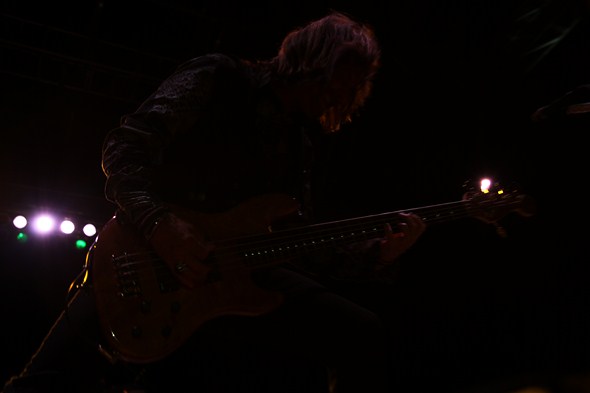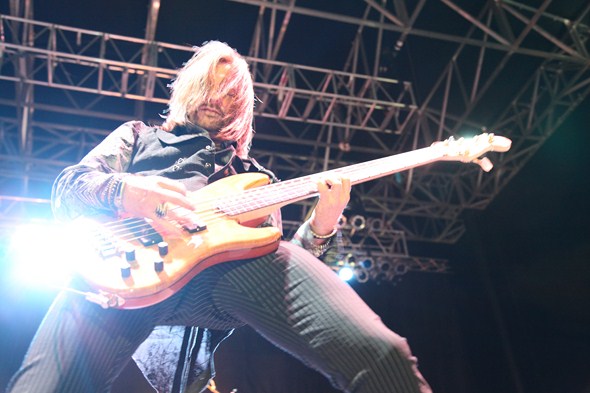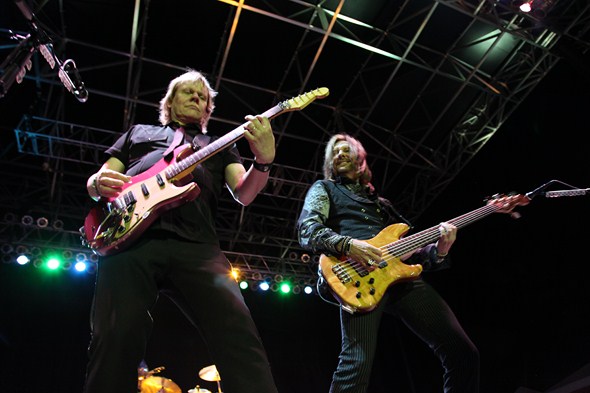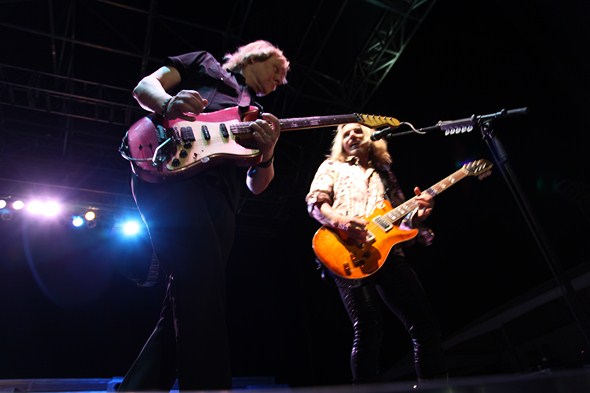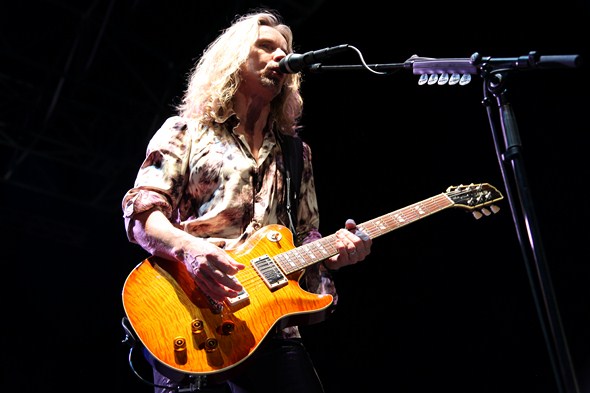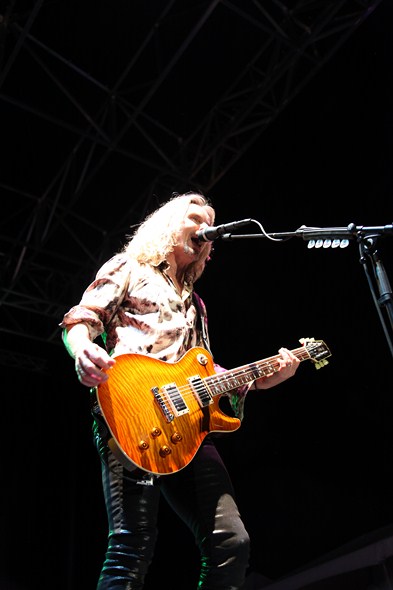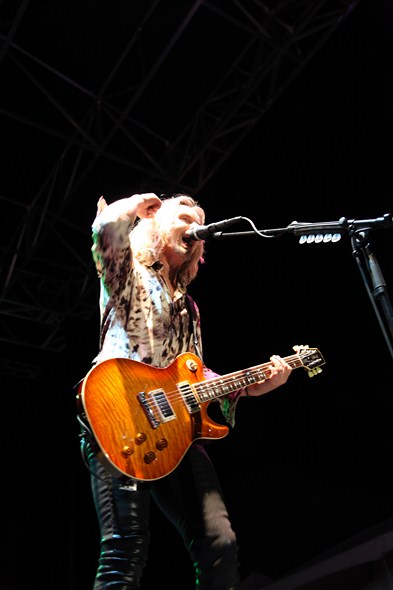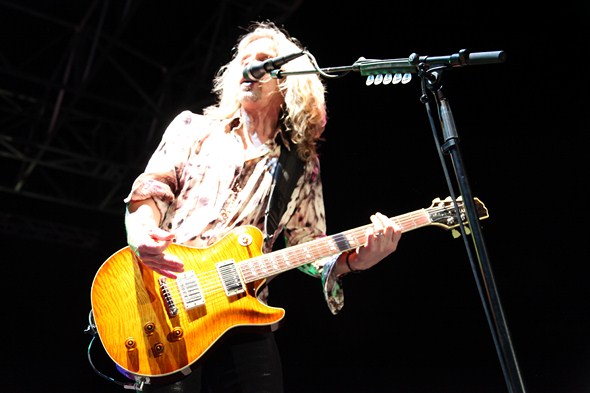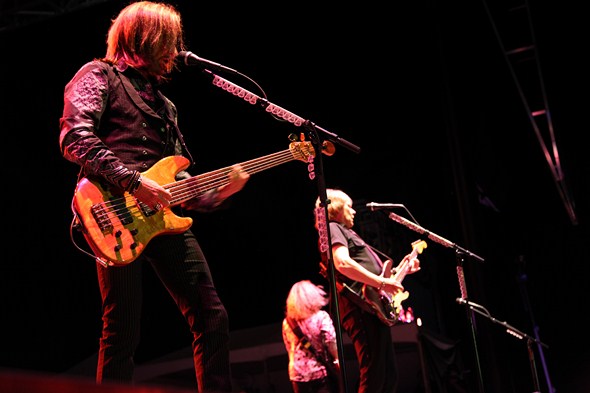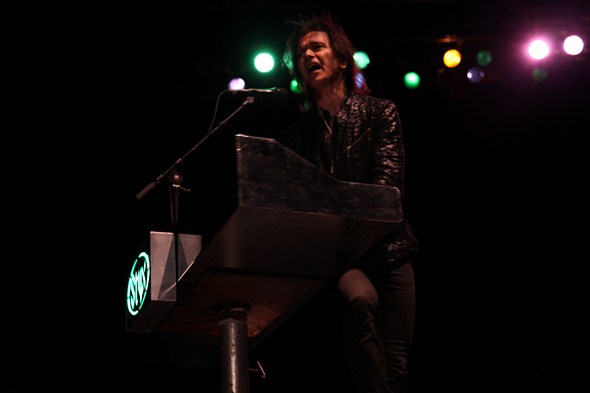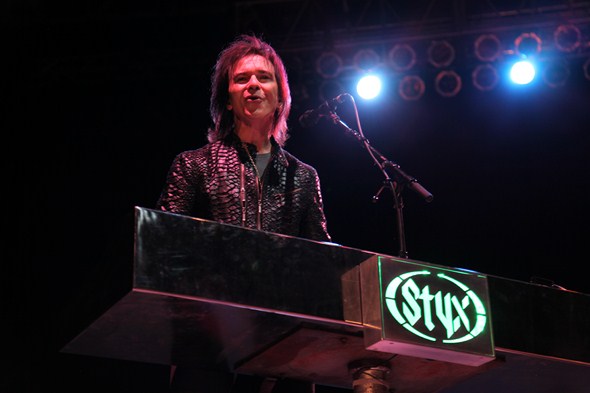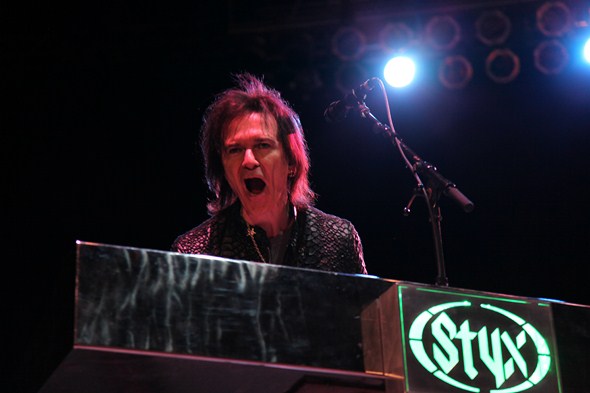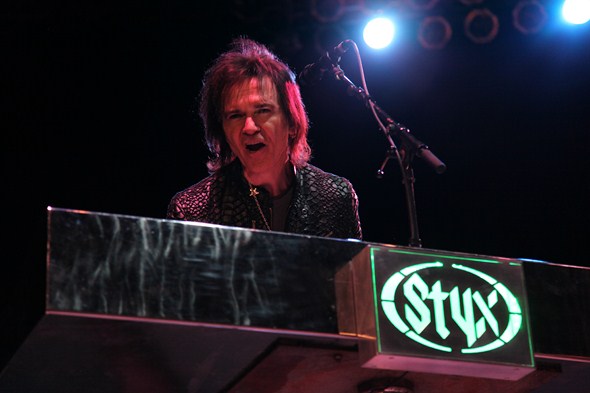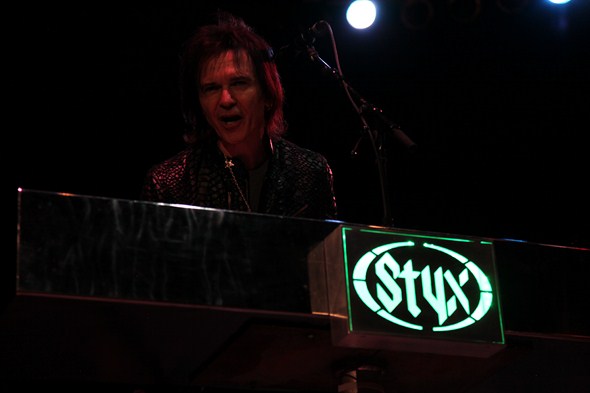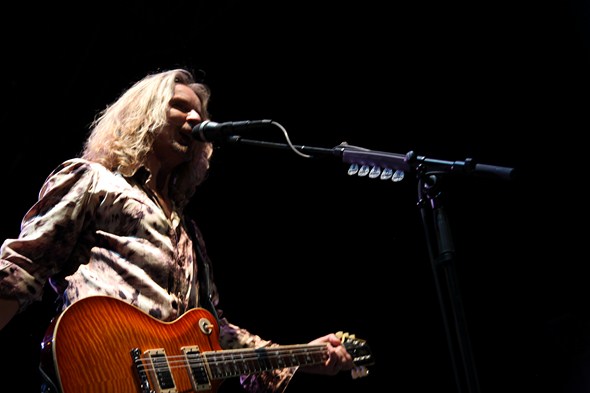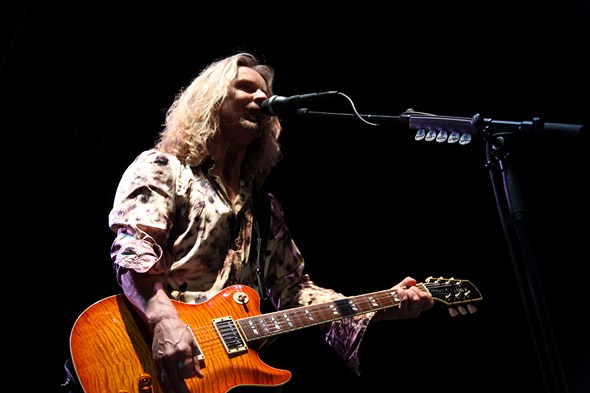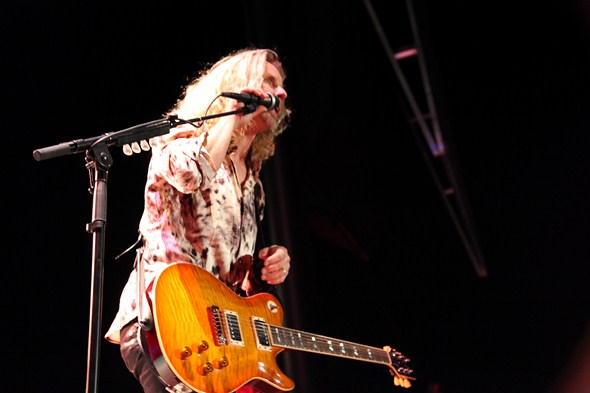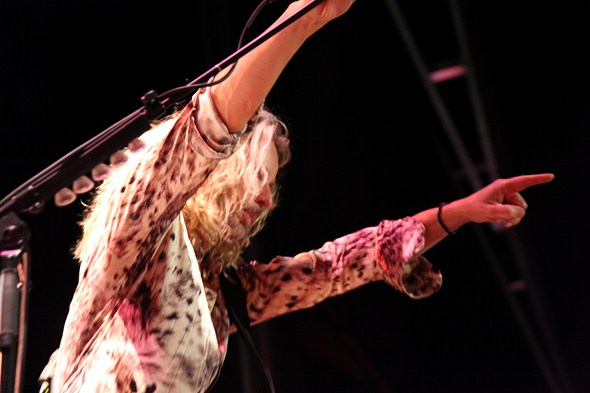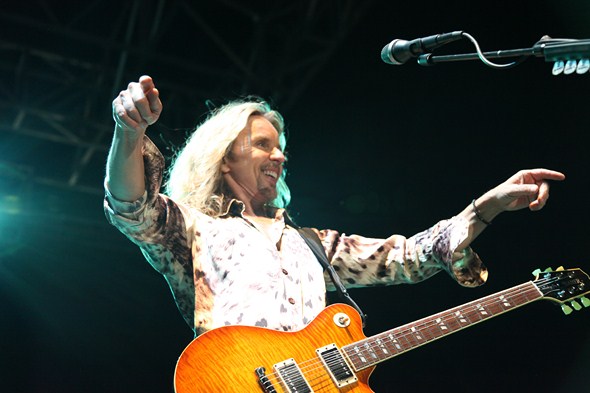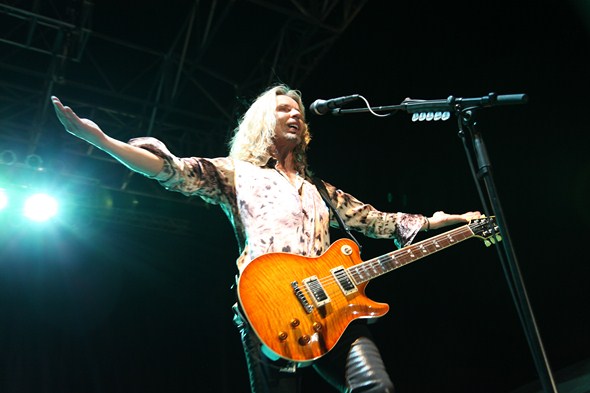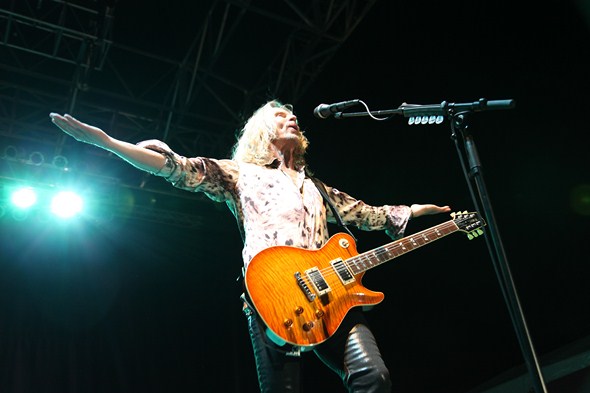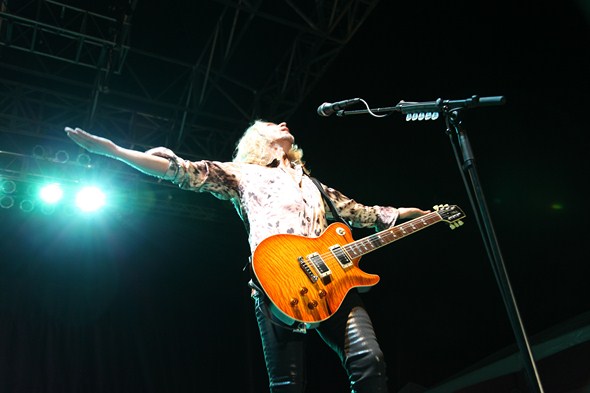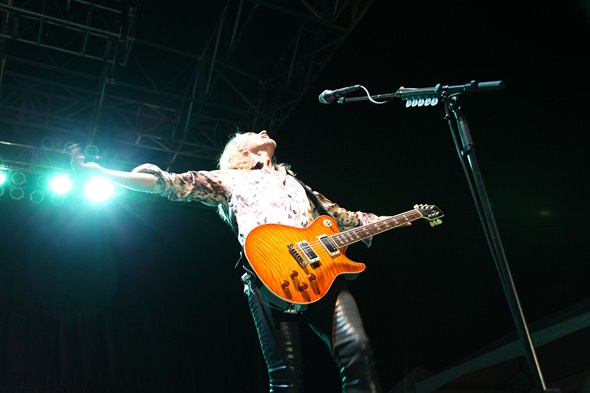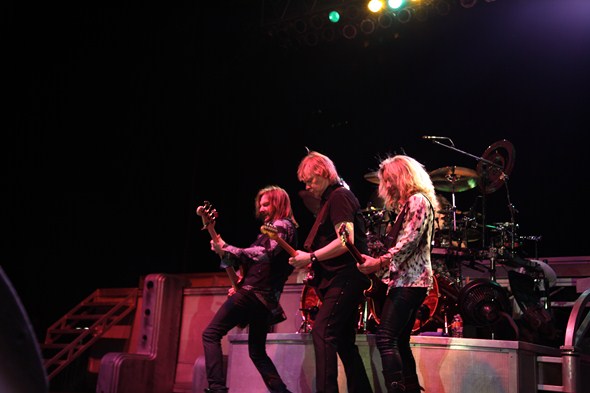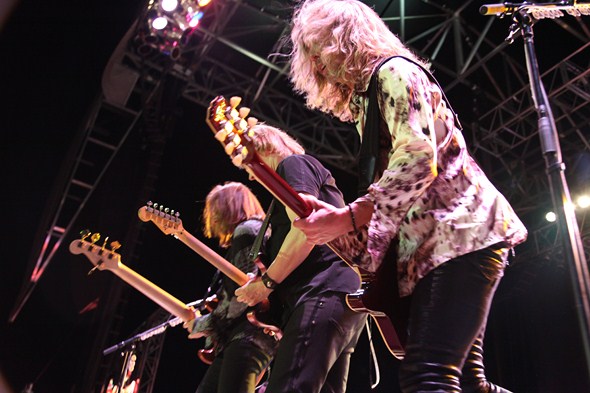 Below are some additional photos taken with my pocket (non-professional) camera during the balance of the show: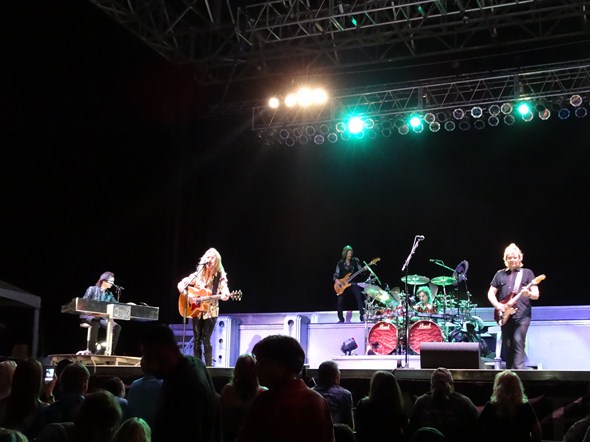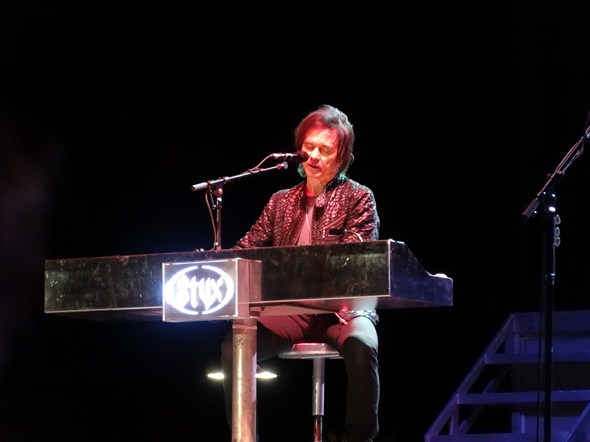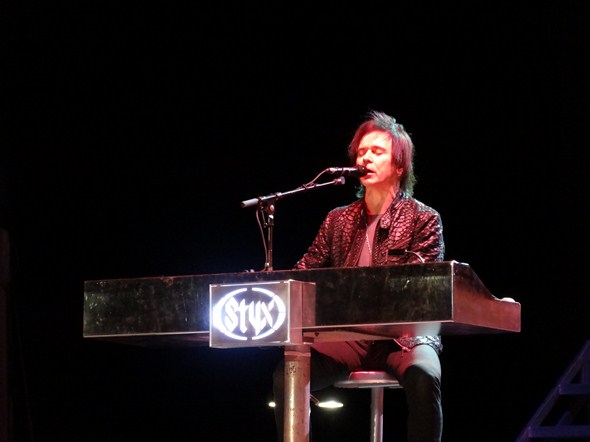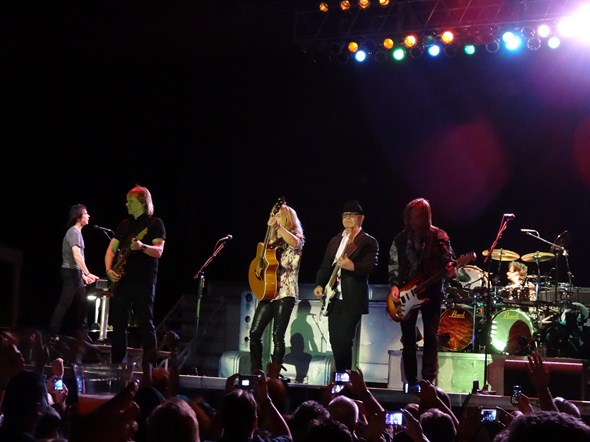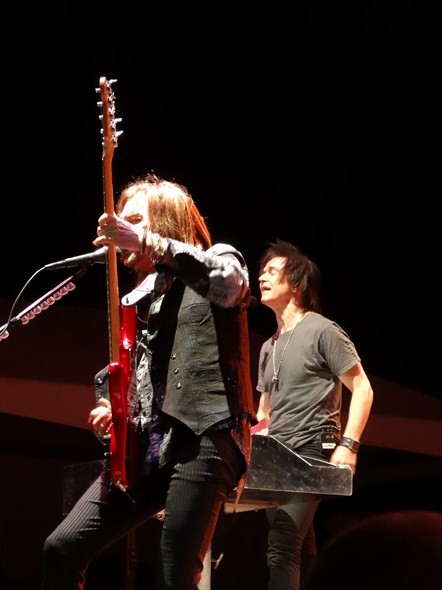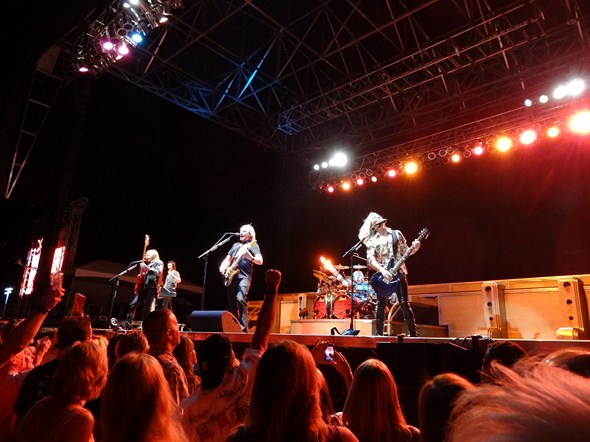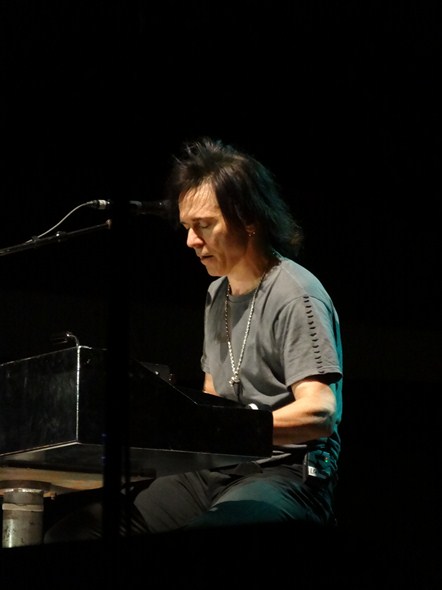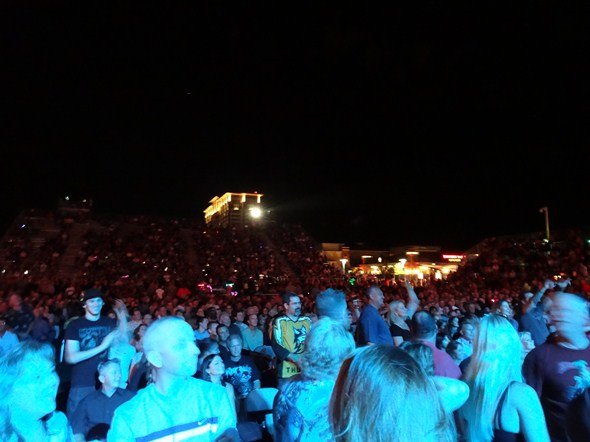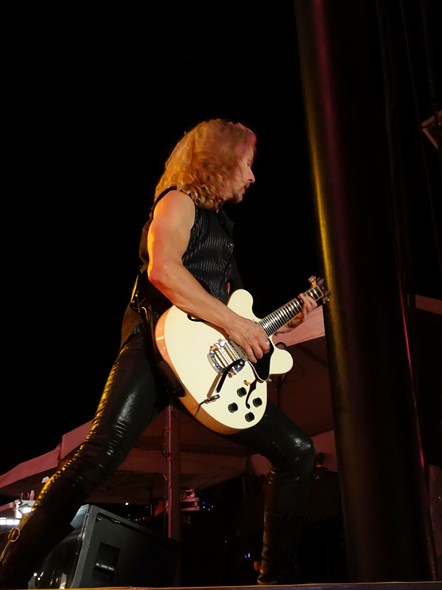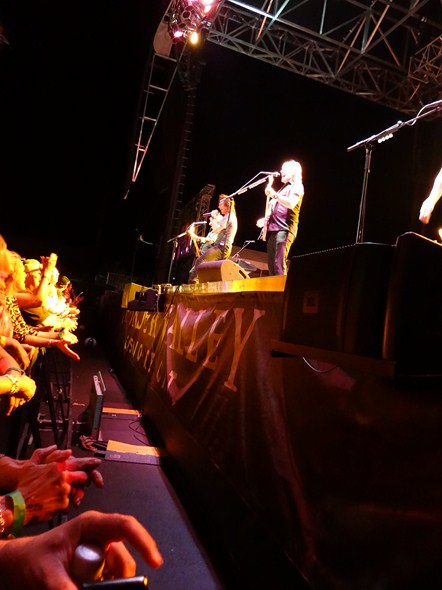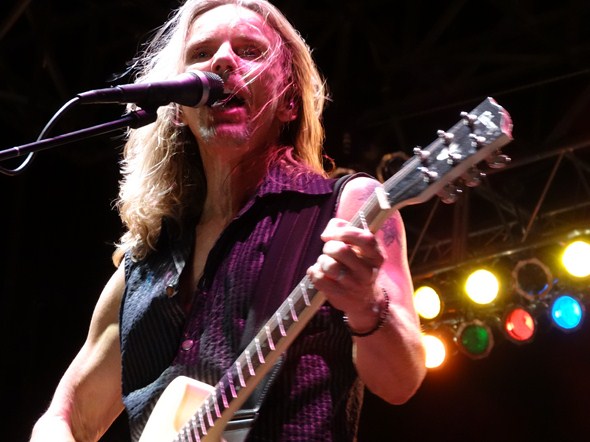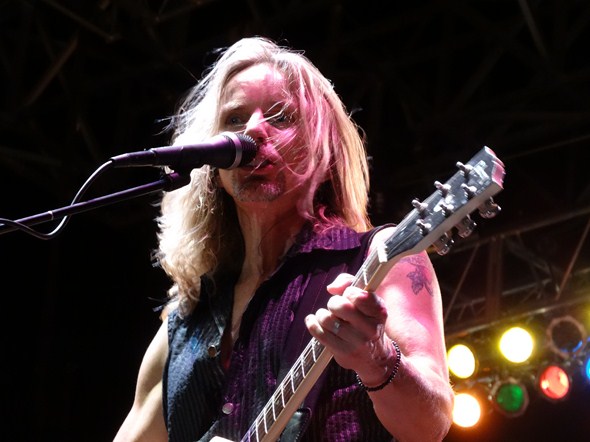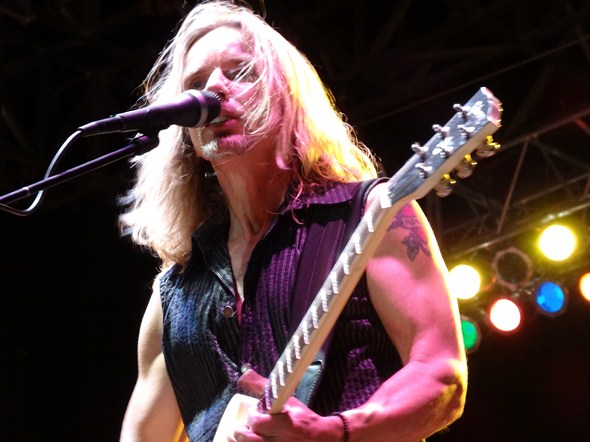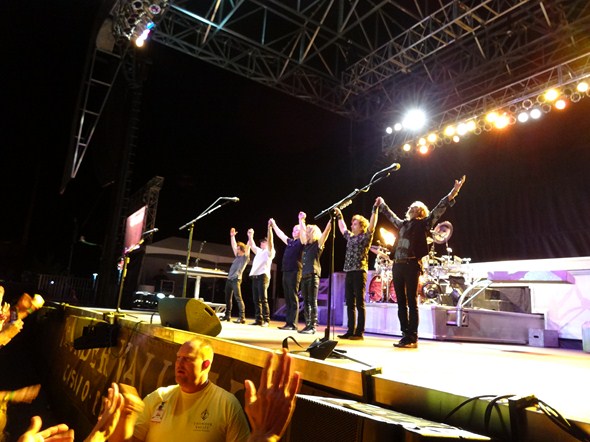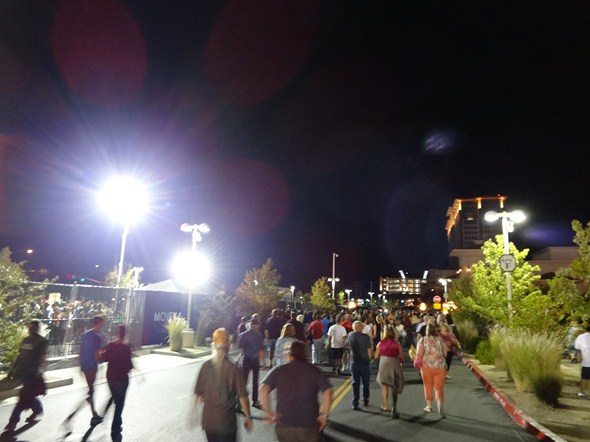 Jason DeBord