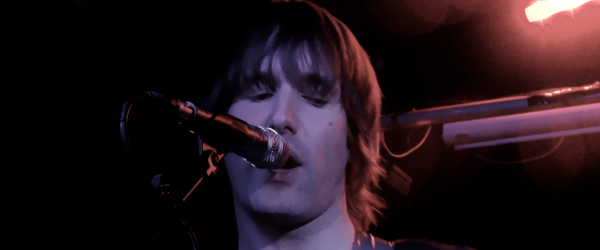 Last night was a really historic and wonderful event by a little band called Ash.  And I mean "little" in the most complimentary sense… a band that has stayed true to its roots and its fans.  The group from Ireland celebrated their 20th anniversary in style, by really creating an event that celebrated their fans as much as themselves.  This was most appropriately illustrated by their second of three (yes three!) sets, which transformed from an acoustic concert in a very small setting (which made the typical MTV Unplugged show look like a stadium gig by comparison) to a session of "Asheokie" (i.e. karoke, but with fans fronting for the band themselves).  It was really unlike any show I've ever been to, and demonstrated a lot of class and, well, tremendous fan service.
Who: Ash
Venue: The Relentless Garage
Where: London, England
When: June 17, 2012
Seating: VIP GA (Front Row Stage Sets #1 & #2)

The band currently consists of:
Tim Wheeler – Vocals & Guitar
Mark Hamilton – Bass
Rick McMurray – Drums
Ash has quite a following in Europe; by contrast, if I asked most of my friends who don't follow music what their favorite Ash song was, they would probably give me a puzzled look in return.
I would characterize myself as more of a casual fan, having come to them maybe 10 years into their 20, and while I own all their albums, I have my favorite tracks, more than a back to front listen of each album in rotation.  Ash have an excellent website with a lot of great information about their band and history and what not, so rather than paraphrase here, I would recommend a look for those unfamiliar with their work – see www.ash-official.com
However, once I heard about this event (which was the day the VIP tickets went on sale – more on that in a moment), I was thrilled to already have a trip to London scheduled with that date open (and more on that later)… so I knew I wanted to make this event.
With the sale of tickets for this show, there were three levels – VIP, Premium, and regular.
As one who bought the VIP tickets, we received a lot of extras…  a goodie bag with a t-shirt and EP, as well as early entry into the venue.  The Relentless Garage is two stories, so all of the exclusive stuff was done upstairs, starting at around 3:00 PM.  I went with two friends, and somehow we ended up directly in front of the stage for the first of the three sets – their "Rarities" set.  Now, if you can imagine this… the stage was only about one foot off the ground, and the band standing literally in front of us.  I was half expecting to accidentally getting hit in the head with a mic stand or guitar.  It was basically akin to a private concert for a handful of people (by my estimate, less than 100).  The "Rarities" set ended up being the band's first "mini album", Trailer.
I ended up with Mark's set list for the first set (and my friend Oz ended up with Tim's); as explained, we were literally standing right there in front of the stage!  I also ended up with Mark's set list from the second set as well – both pictured below (with autographed laminate):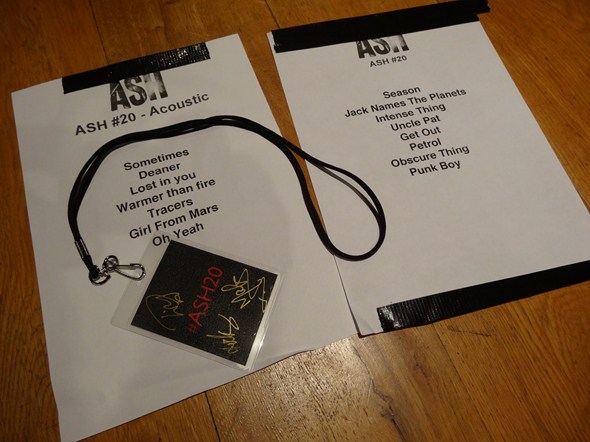 Following the first set was special presentation and Q&A regarding footage from the unfinished horror/slasher film "Slashed", by Jed and Mark.  This uncompleted film has become infamous in many circles for a variety of reasons.  As a Coldplay fan myself, the fact that Chris Martin and Jonny Buckland played roles in this movie was of interest, so it was fun to see not just those scenes but all of the scenes, in this clever and self-aware film.  Jed also gave permission to film it, so some (not all) of the clips may be made available to view if Jed says it is okay…
Next up was an on stage meet and greet with the band, with photo opportunities.
My friend and I had our photo taken with the band:
Meeting the band was awesome – really nice, genuine guys.
Following the meet and greet with the band, the "Premium" ticketholders were brought in for the second set, which was all acoustic.
This was again another fantastic performance, and again, somehow me and my friends ended up right in front.
As explained in the opening, about half way through were a series of special guest vocalists as well "asheoke" fan volunteers from the audience, who came up on stage to sing Ash songs with the band playing the instrumentals.  Really just an awesome thing for the band to do, and nothing I'd ever seen before, and the fans of course loved it.
Again, I ended up with Mark's set list (I even tapped him to ask for it when he was done with it, as I was literally standing right in front of him).
I shot both photos and videos of the first two sets; the videos will again be uploaded as I am able to given the limitation of hotel Wi-Fi in London hotels.
Unfortunately, I had another conflicting engagement in London, so could not stay for the third full set which was to take place in the much larger venue on the main floor, so other than a few pre-show photos, I unfortunately cannot report on that aspect of the event.
All in all, a really incredible event (even though I was not there for the main set!), and special thanks to all involved in putting it together, and the thought and care that was obviously employed to make it a night to remember for fans of the band.
Below are some of the songs performed live on stage by Ash from the first two sets that I recorded on video…
Intense Thing (Rarities Set):
Punk Boy (Rarities Set):
Sometimes (Acoustic Set):
Below are photos I took during the event: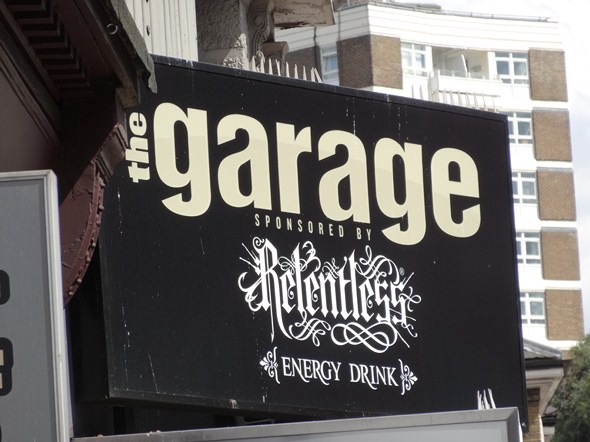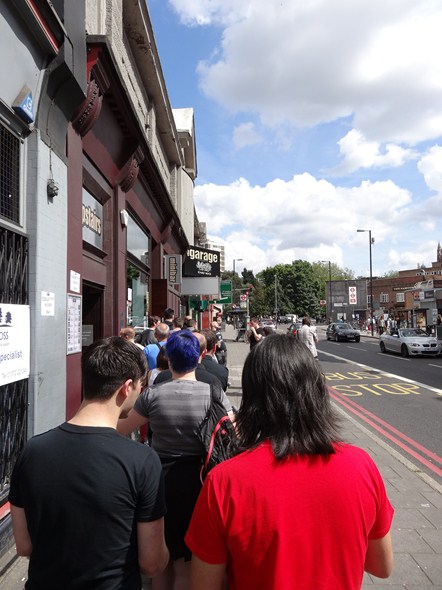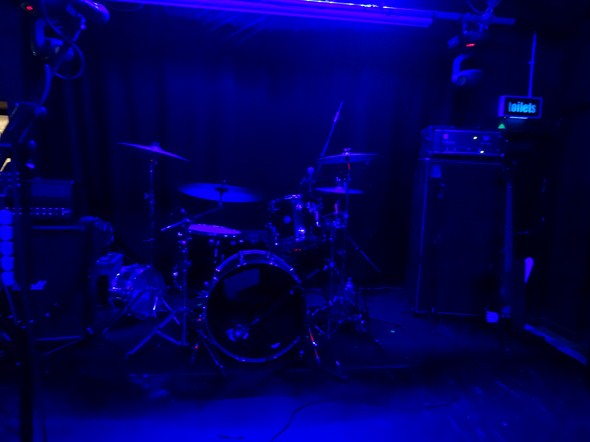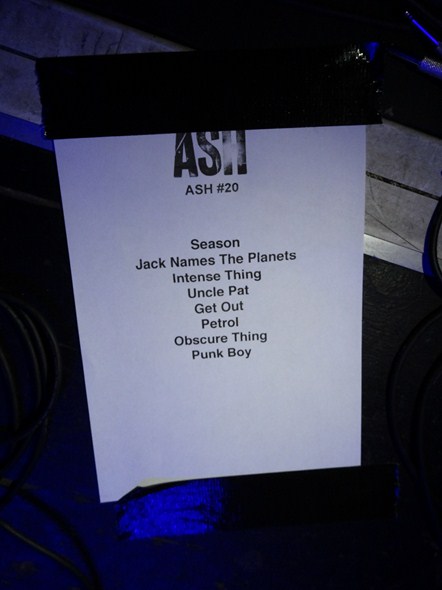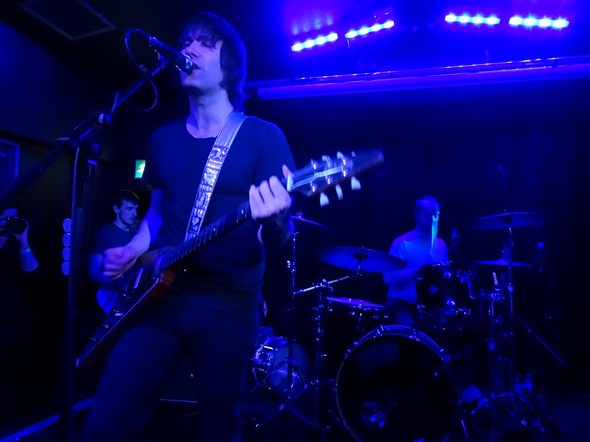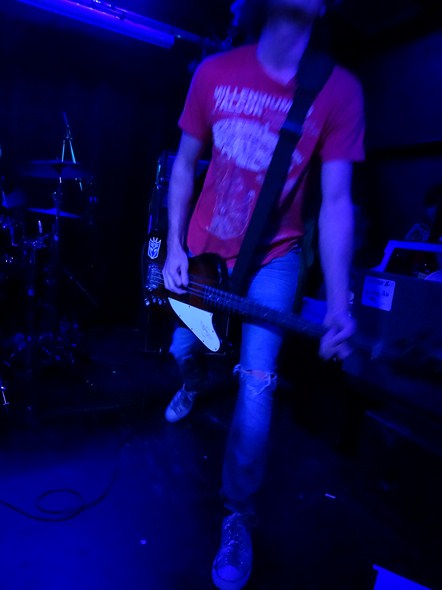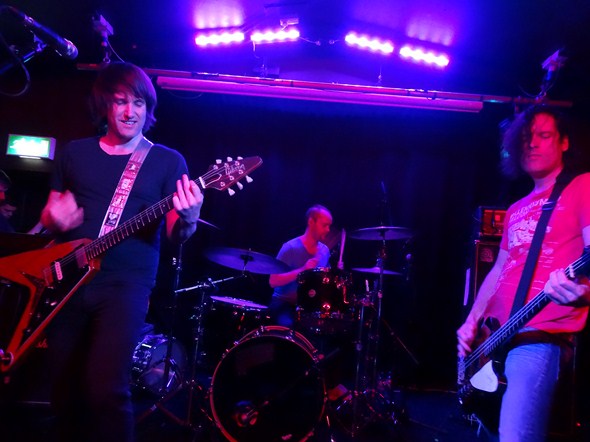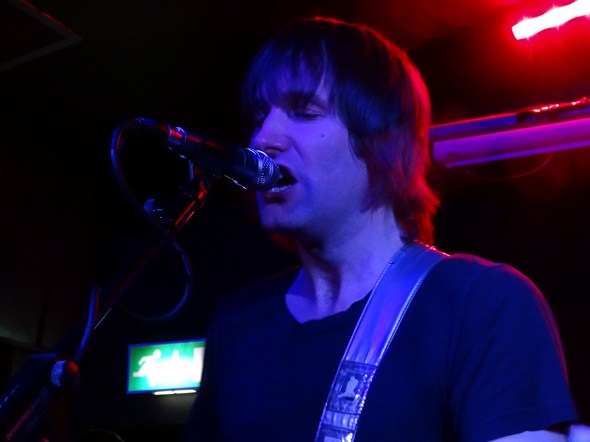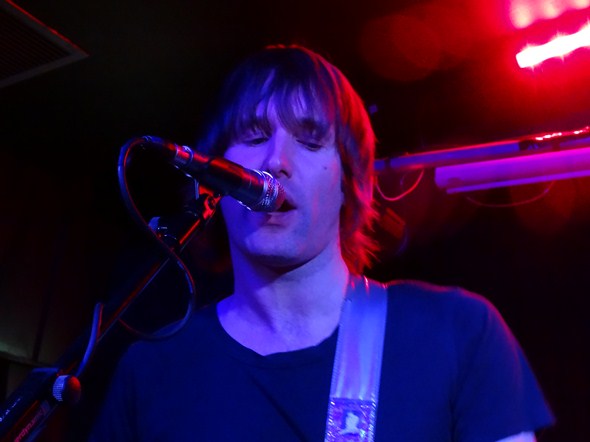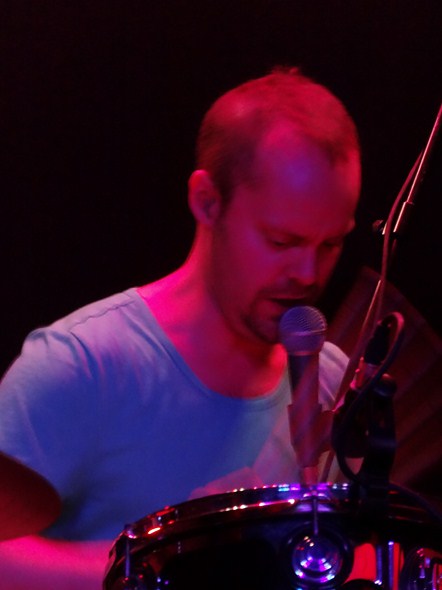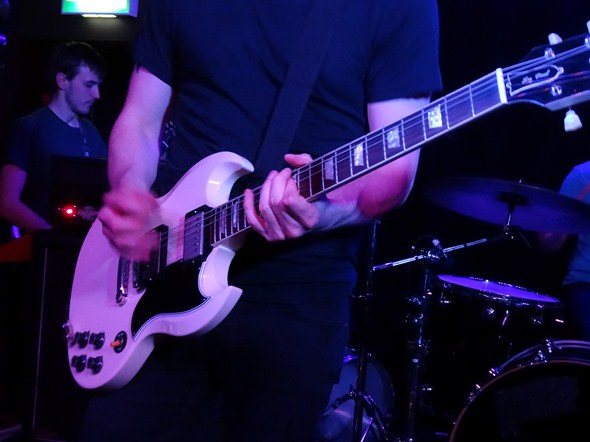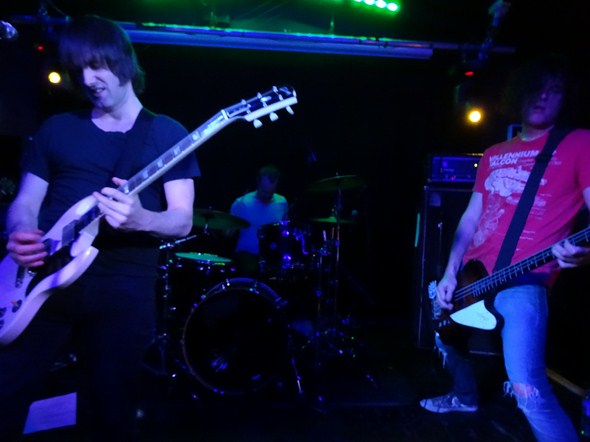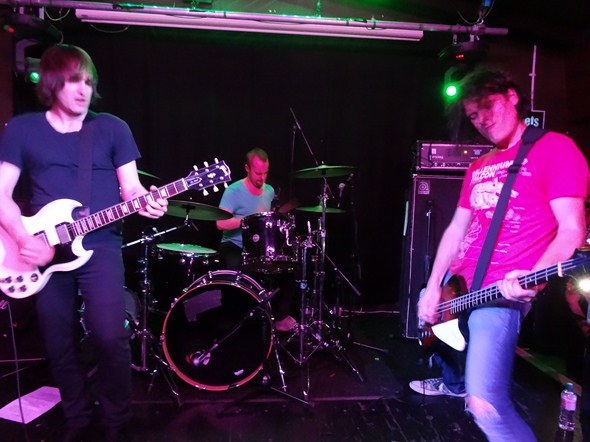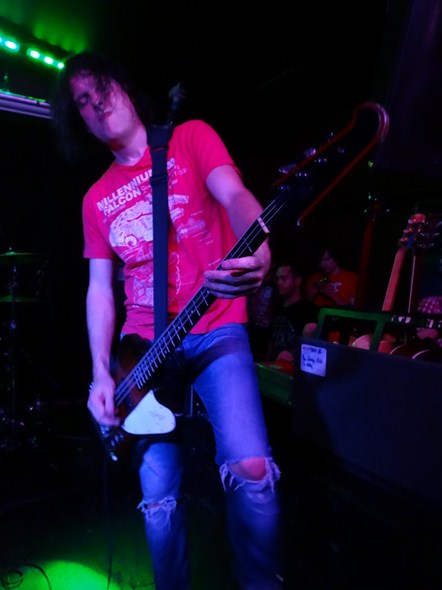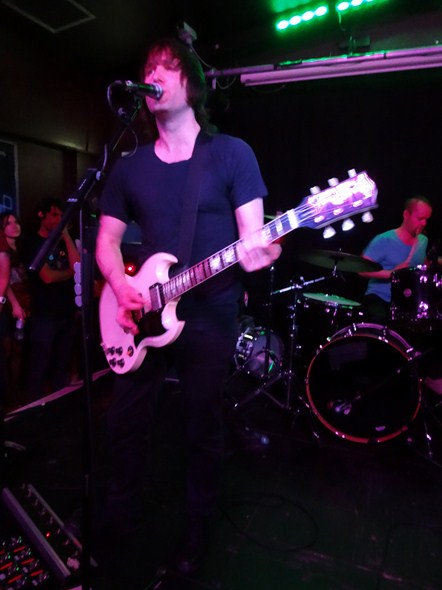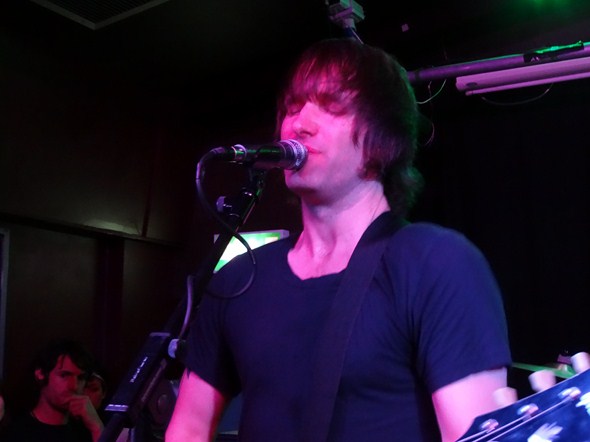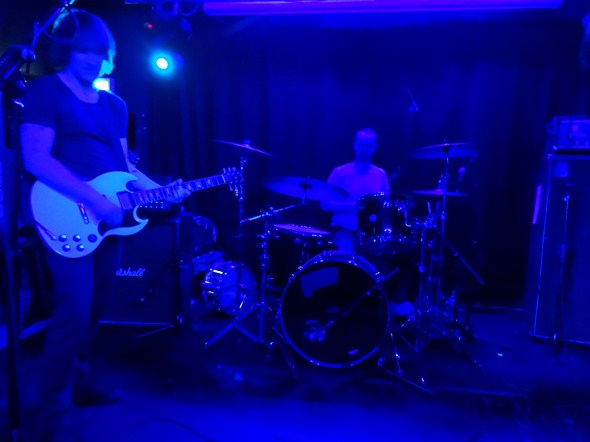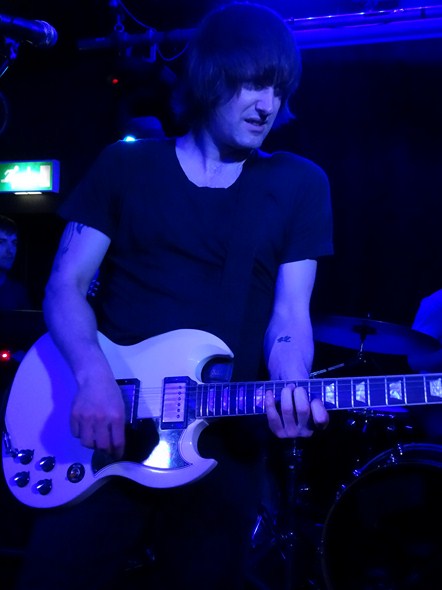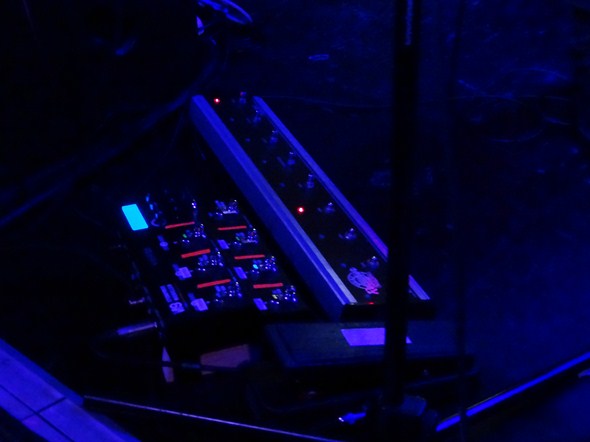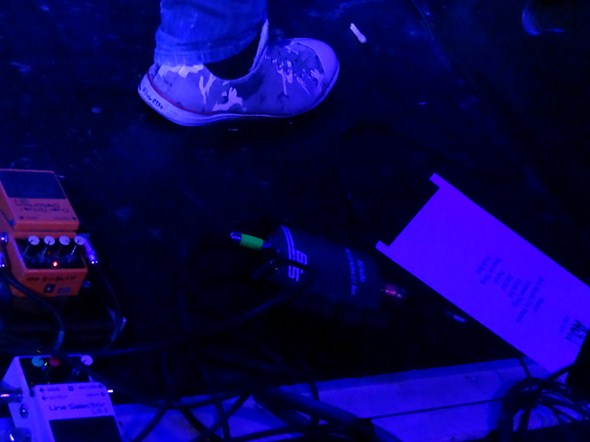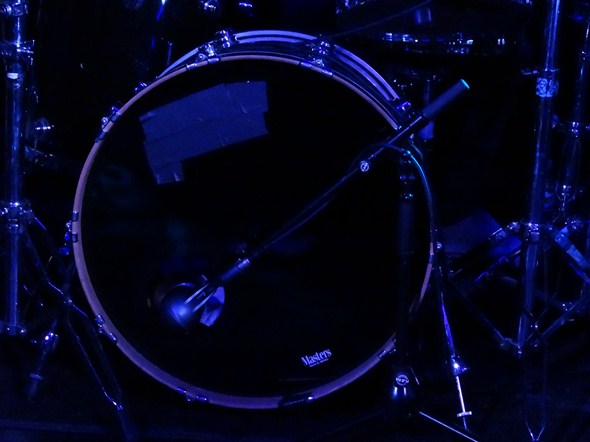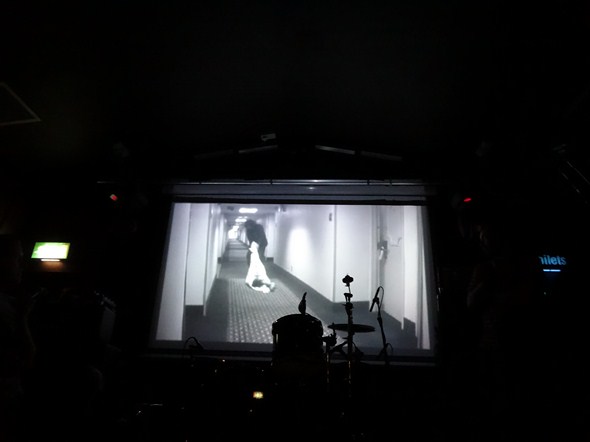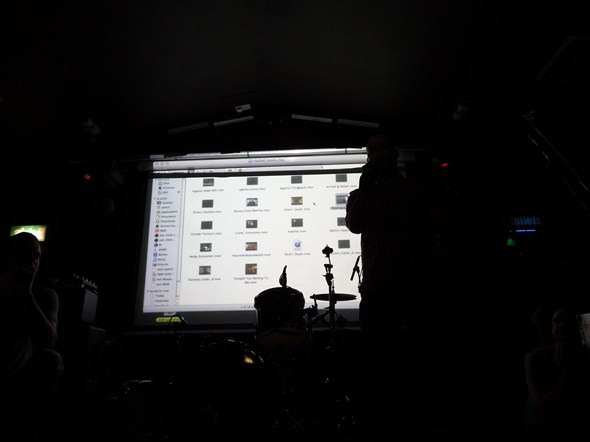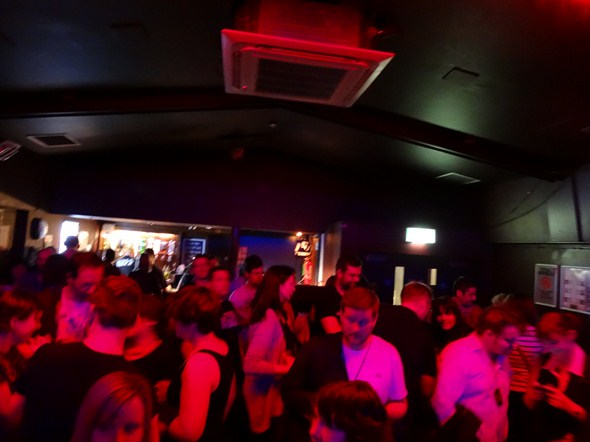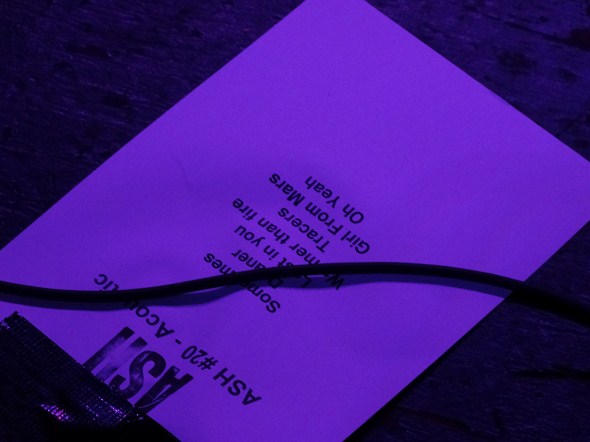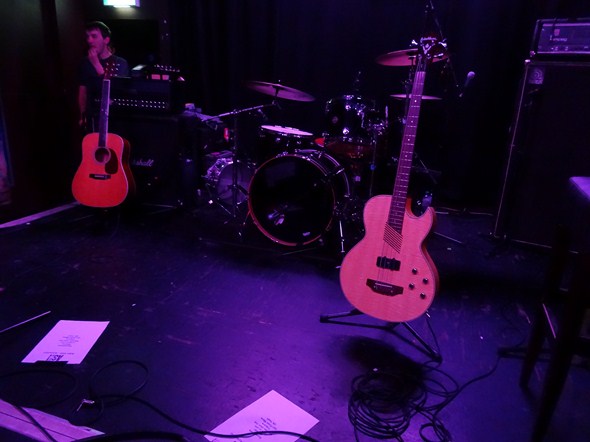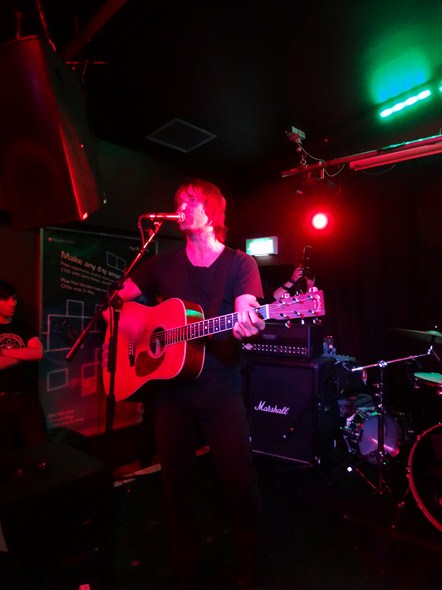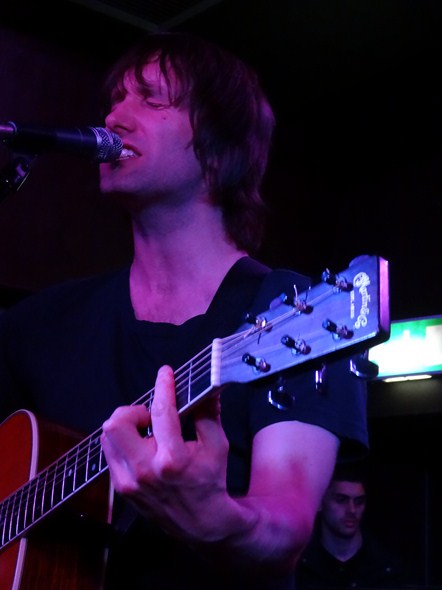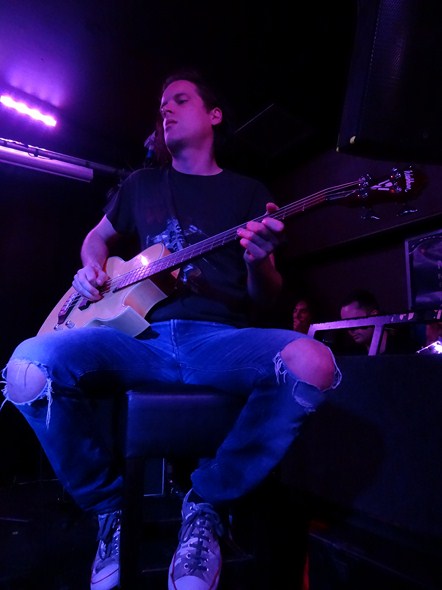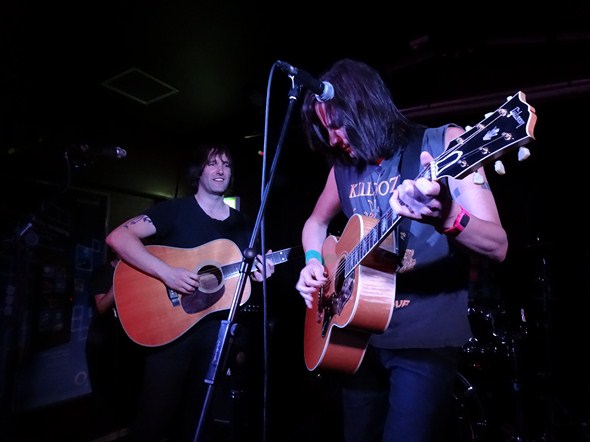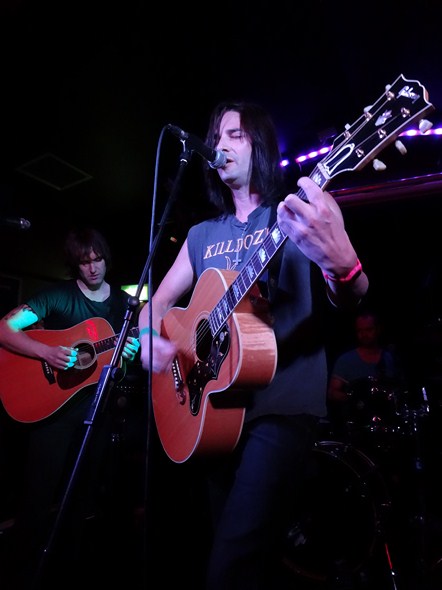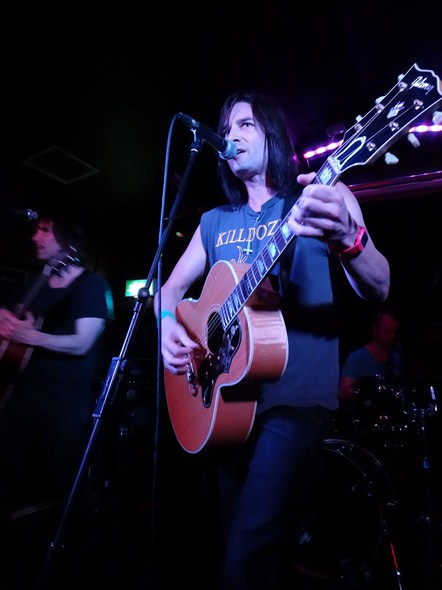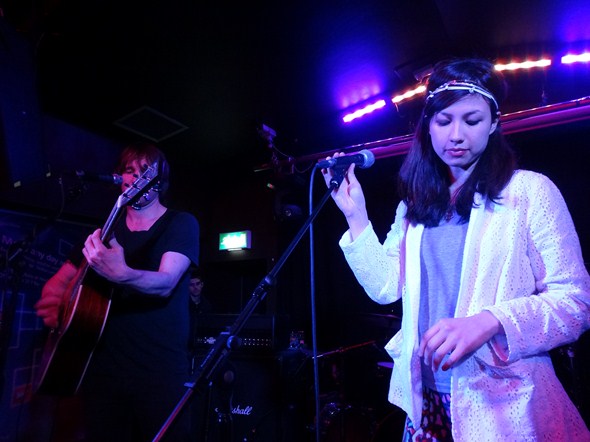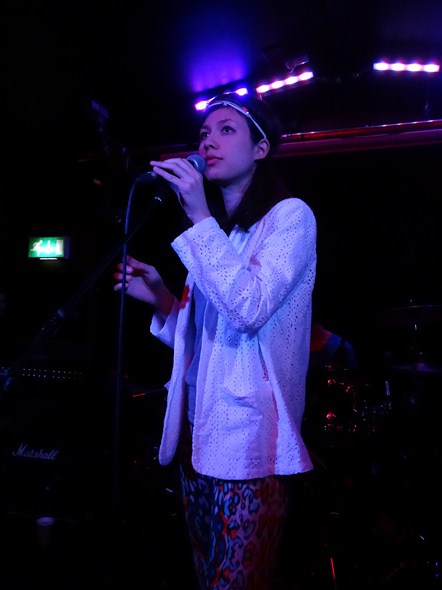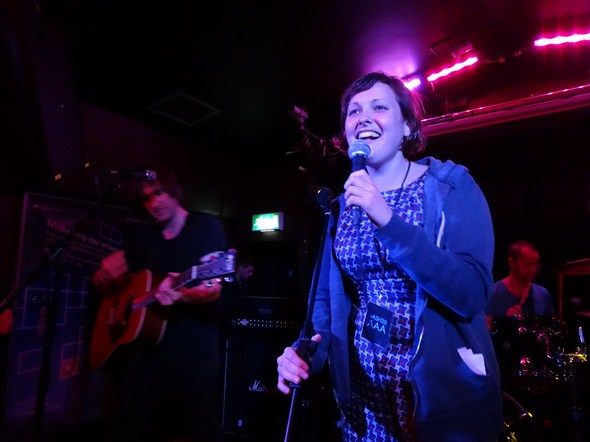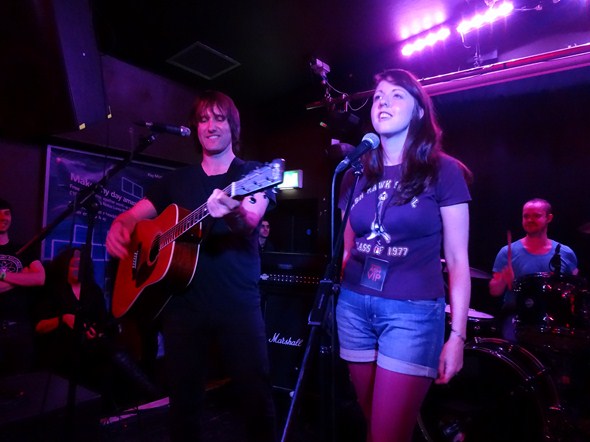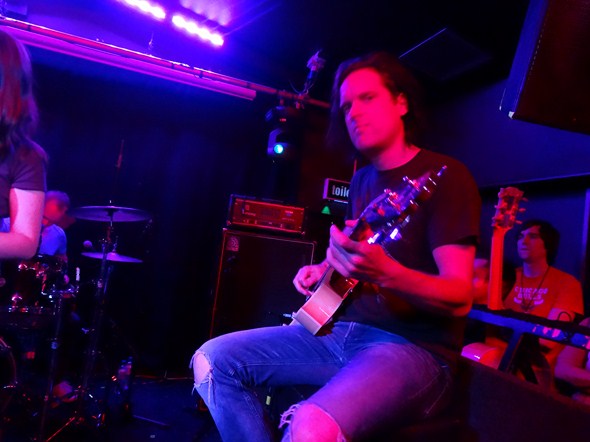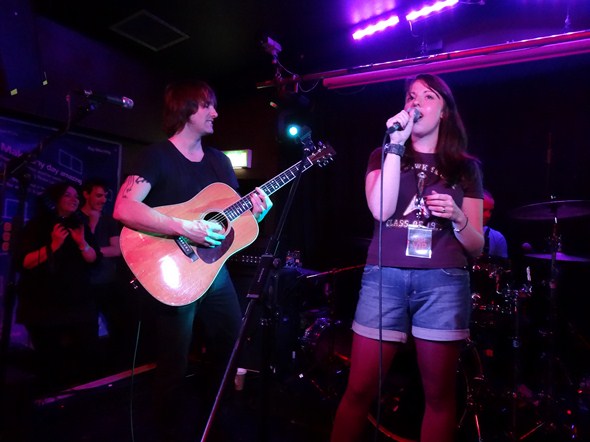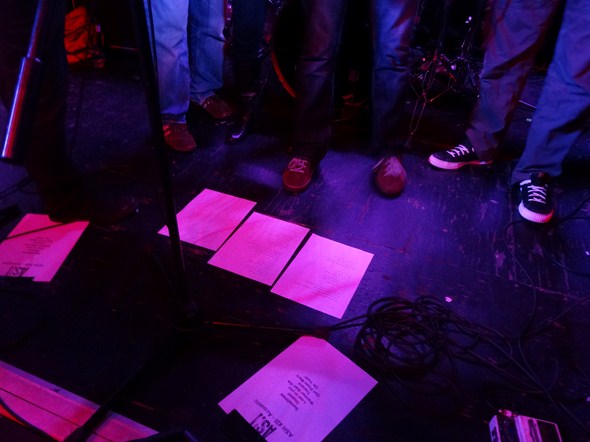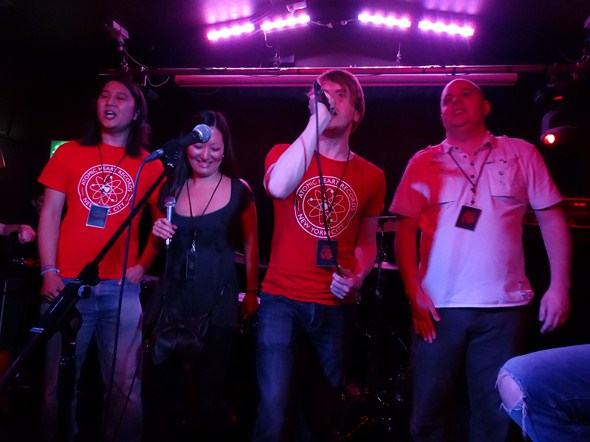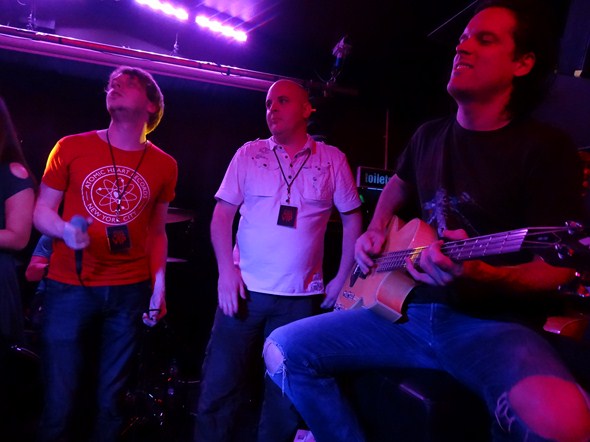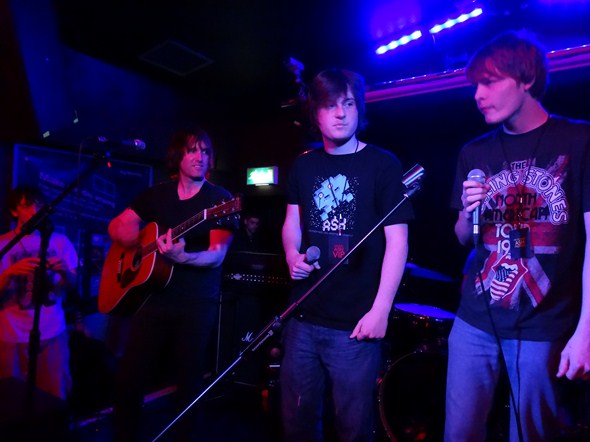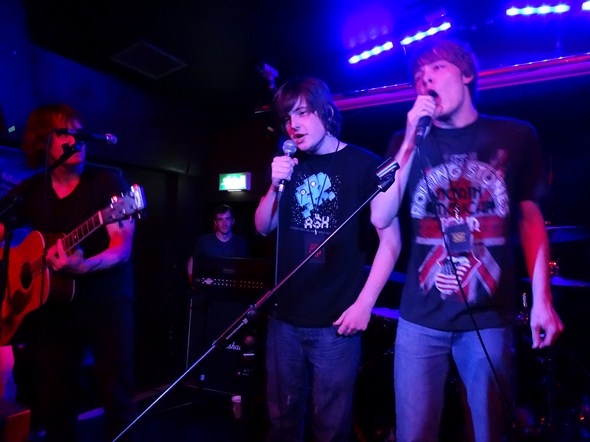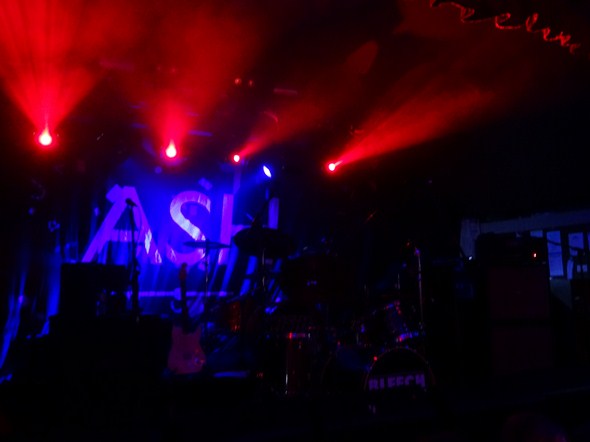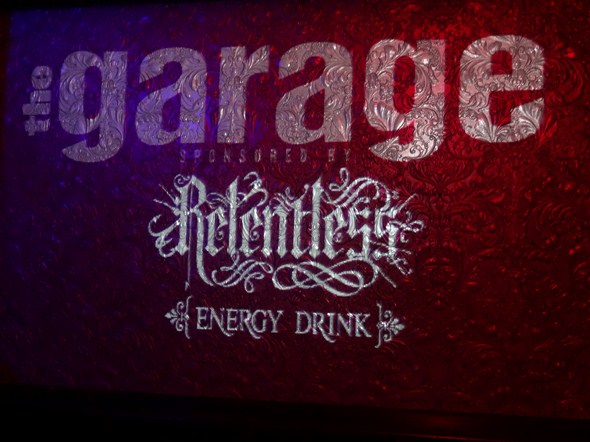 Jason DeBord