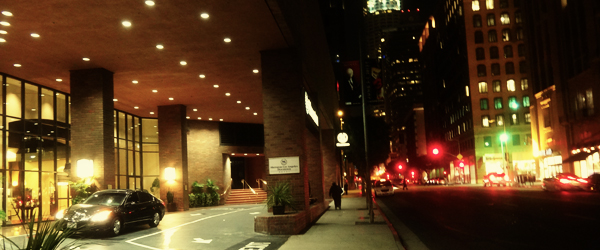 This is part of a continuing series of my impressions and experiences staying at various hotels and resorts while traveling to attend concerts worldwide. This review is for the Sheraton Los Angeles Downtown Hotel, in Los Angeles, California for a stay late May/early June 2012.
Property: Sheraton Los Angeles Downtown Hotel
Location: Los Angeles, California
Address: 711 South Hope Street, Los Angeles, CA 90017
Phone: (213) 488-3500
Website: www.sheraton.com/losangeles
Room Type/Class: King Bed (Room 1900)
Date: May 31-June 2, 2012
TripAdvisor Page/Reviews: LINK
Booking Source: Direct
Overall Rating: 3.75/5 [Note: Score is totally subjective based on price, location, and comparison to "like" properties within same area and price range]

With this stay, I was looking for a hotel within walking distance of L.A. Live, as I was attending back-to-back events at Club Nokia on May 31 and June 1.  Earlier this year, I stayed at the Westin Bonaventure Hotel & Suites a few blocks away, for another event at Club Nokia, so I thought this presented an opportunity to compare and contrast.
When I stayed at the Westin Bonaventure, I found a great deal through Hotwire, and would have booked them again, but a competing property showed up for my dates, so I elected to book the Sheraton directly using their AAA discount.
The Sheraton has an onsite parking garage with self-parking and valet parking options – there is not much difference in overnight cost, so I opted for the latter, which was $32/night.
This Sheraton is also attached to a very small two-story mall anchored by a Macy's, with a handful of small shops and a small food court, which is convenient if you have business or pleasure downtown, and just want to "land" and then not have to deal with using your car as much to get the basics.  There is also a Ralph's grocery store a short walk away (a few blocks distance).
Check-in was quick and smooth, and I was provided with a corner room on a high floor (which I requested with my original reservation); the corner room has additional windows along a second wall, which is great if you want to have the ability for more natural light (the light can also be shut out with double curtains.
One negative is that the hallway leading to the room smelled pretty old/musty.
The room itself was clean and nicely appointed.  The layout included a king-sized bed, formal chair and table by the window, and a desk and chair.
The bathroom is fairly standard with one sink, toilet, and shower over tub all sharing the same space, with tile floor.
It is an older property and not up to speed with some of the newer properties, and certainly wouldn't qualify as "high tech".
There is Wi-Fi, but it costs $12.95 a night (through AT&T) and is very, very slow.  There is also an ethernet cable as another option, but following their instructions, it would not work – it would connect to my laptop, but there was no connection to the Internet.
A coffee maker is provided, but there is no mini-fridge (stocked or empty) in the room, though there is an ice machine on each floor.  The room also lacks a personal safe.
There is food available via room service, but this ends at midnight.
The room had nice city views (though I'd rate the views from the Westin higher, though it all obviously is dependent more on what direction you happen to be facing in a given room).
The lobby features a full bar, many sitting areas, and a shop with snacks, toiletries, coffee, and the like, which again is very convenient.
All in all, it is a Sheraton quality property within a short walk of L.A. Live.  Of course, being downtown has it's advantages and disadvantages – walking back from L.A. Live the second night, around midnight, I had to walk around a homeless person urinating directly in front of the hotel, on the sidewalk, but this is the kind of scene you can encounter anywhere downtown.
Of the two competing properties – the Sheraton and the Westin, all things being equal (in terms of cost), the Westin is a little nicer in my opinion, and the Sheraton is just a little closer to L.A. Live, though it is somewhat negligible in distance.  Overall, I preferred the Westin.  I think the Sheraton is overpriced for what it offers, especially with added costs for parking and (slow) Wi-Fi, which combined add an additional $45 or so per night to your room rate.
Below are photos I took of the Sheraton during my stay: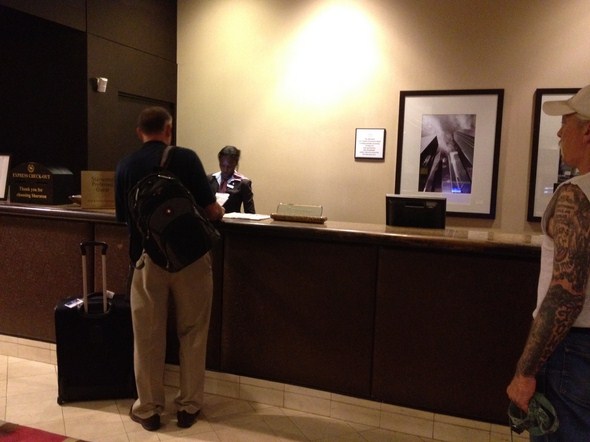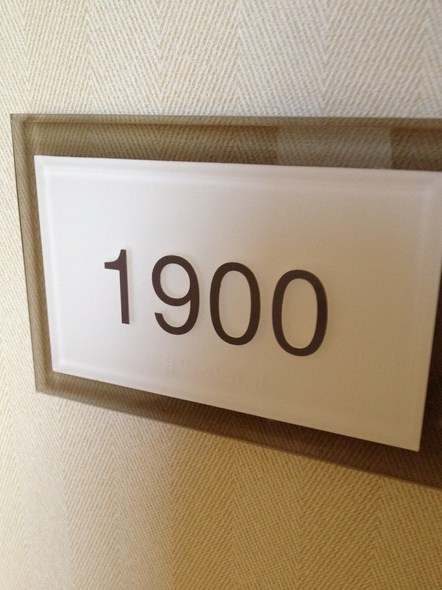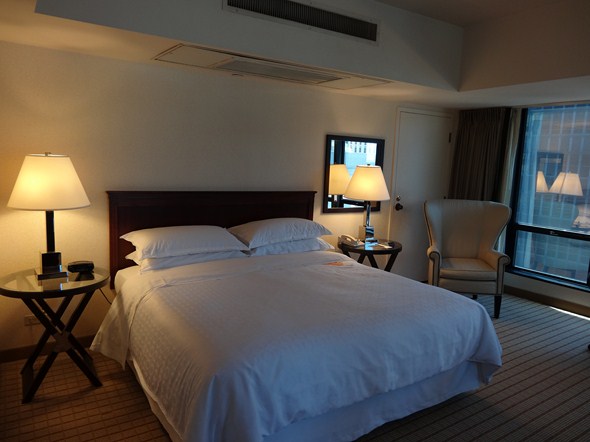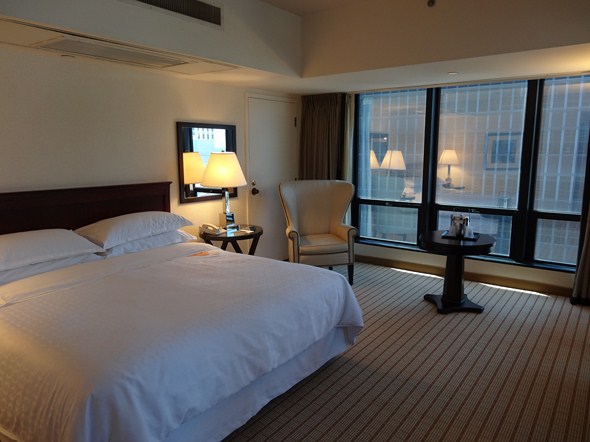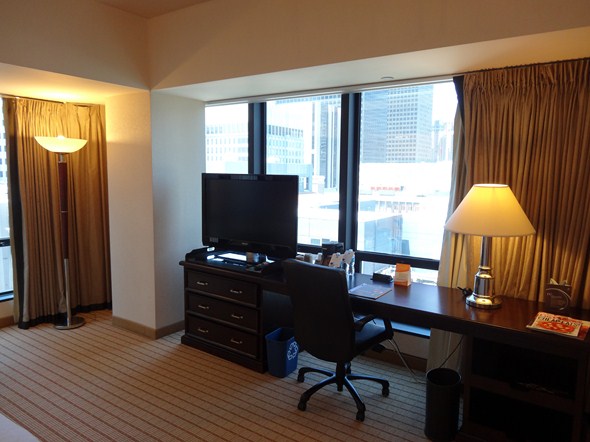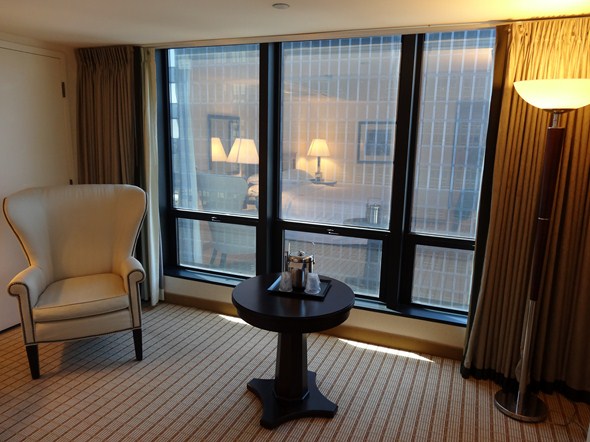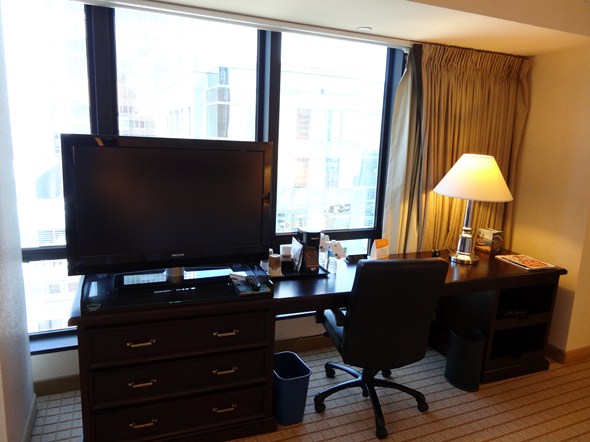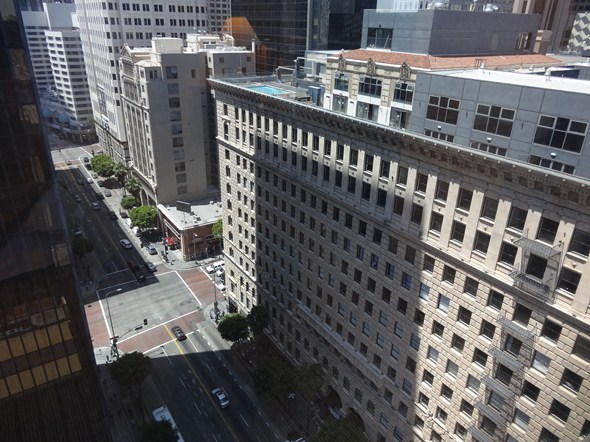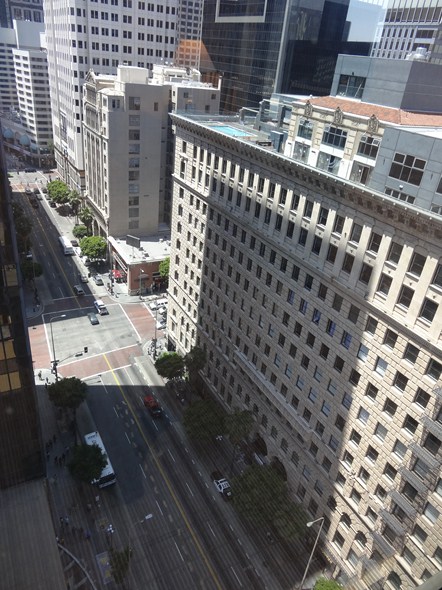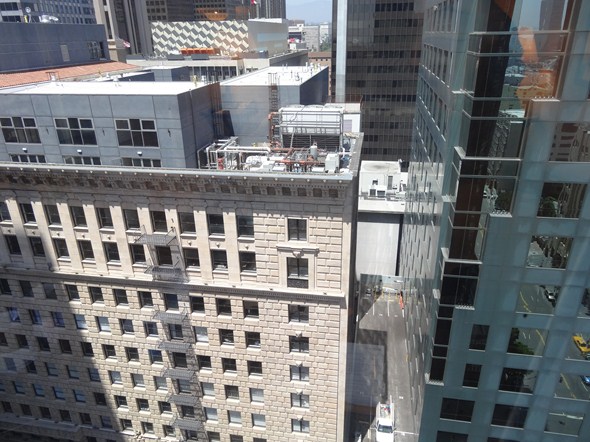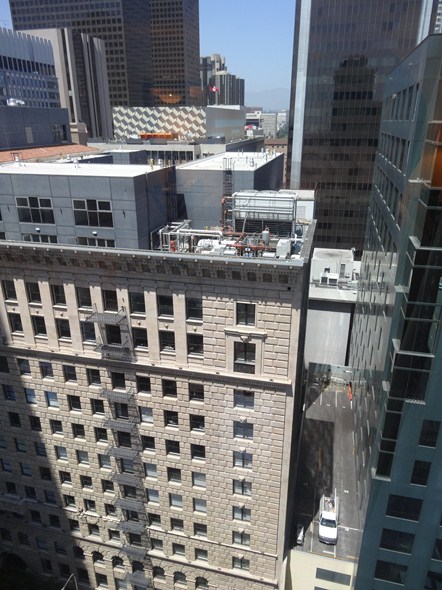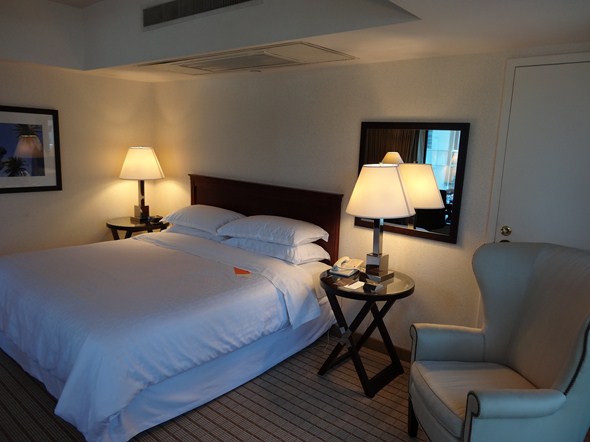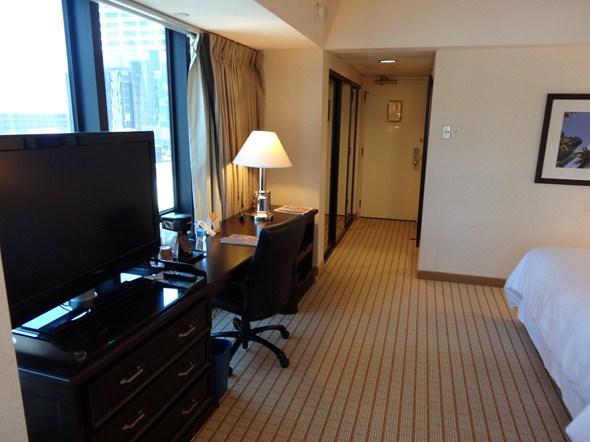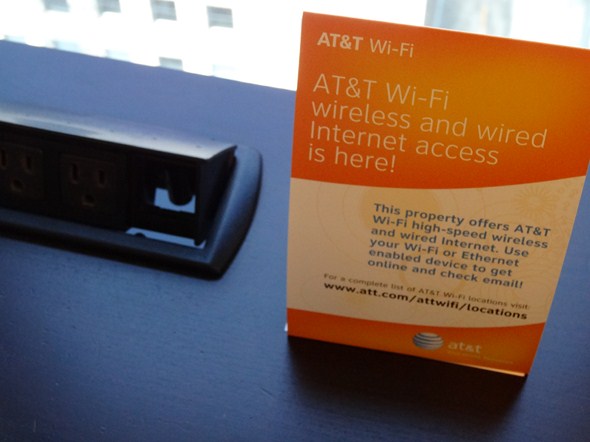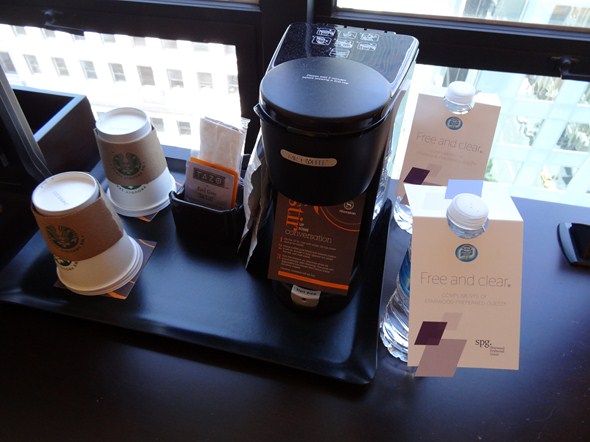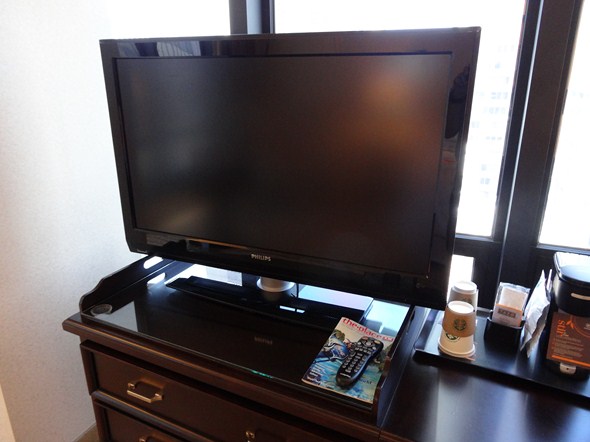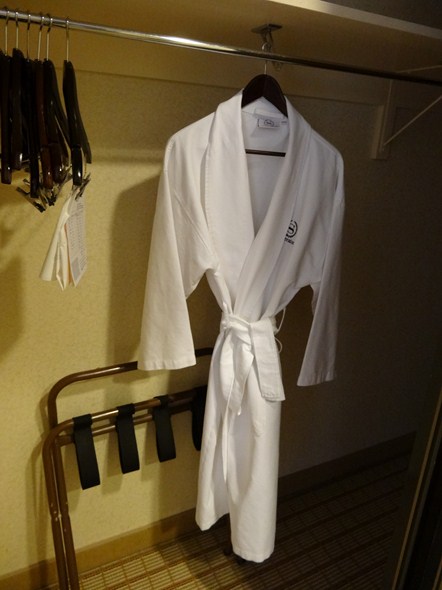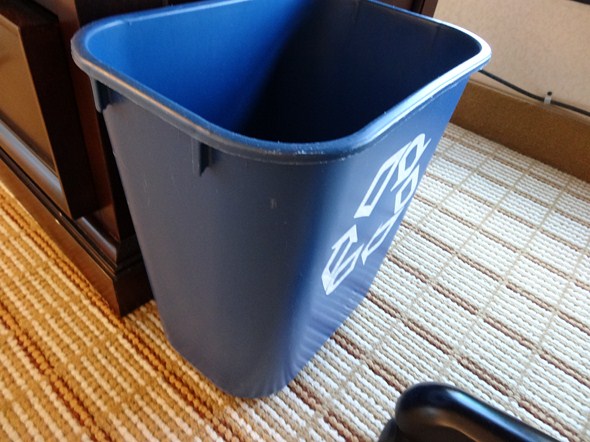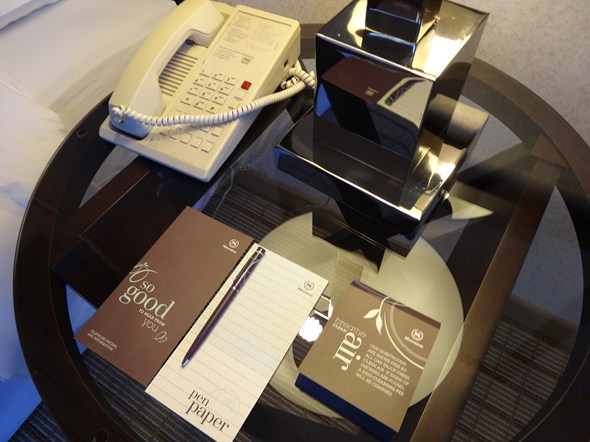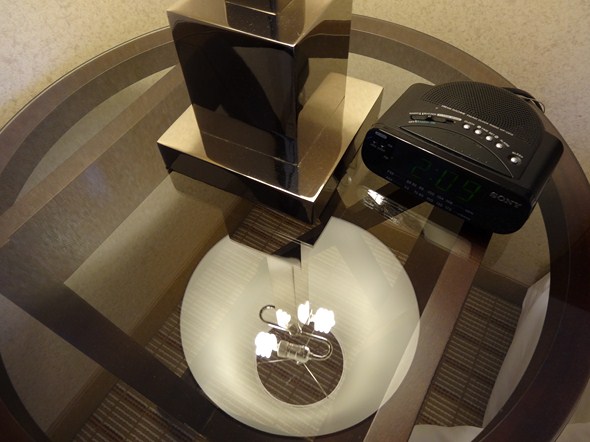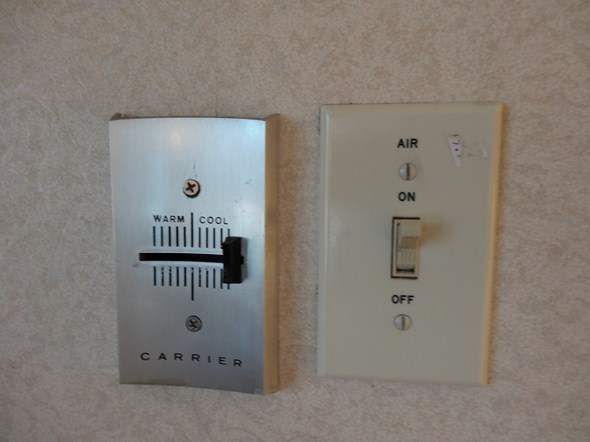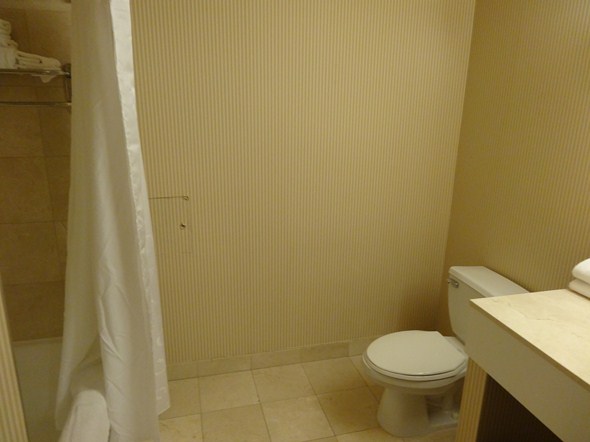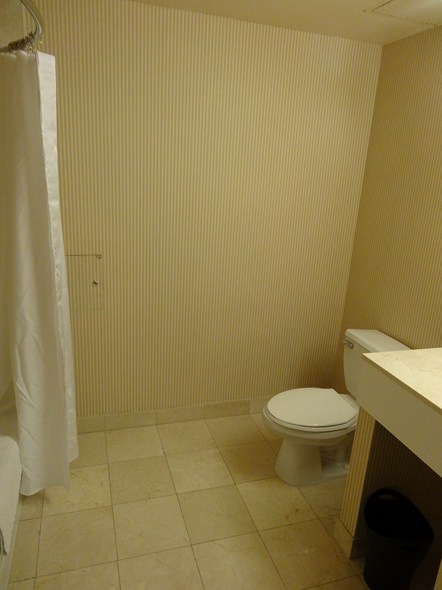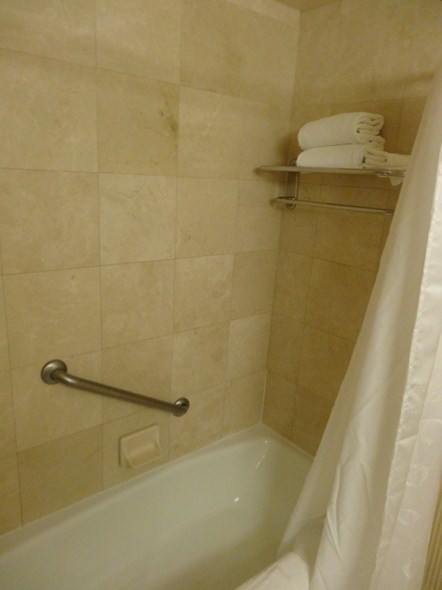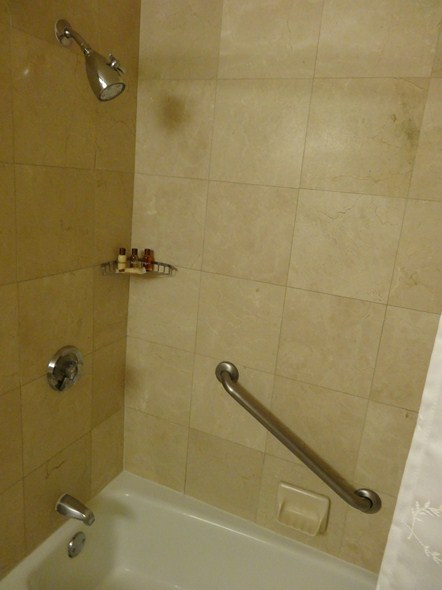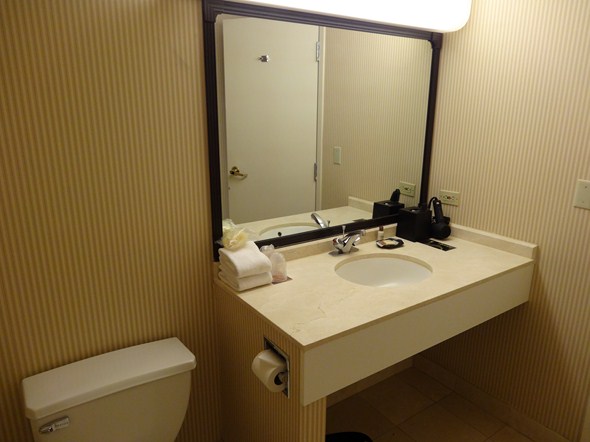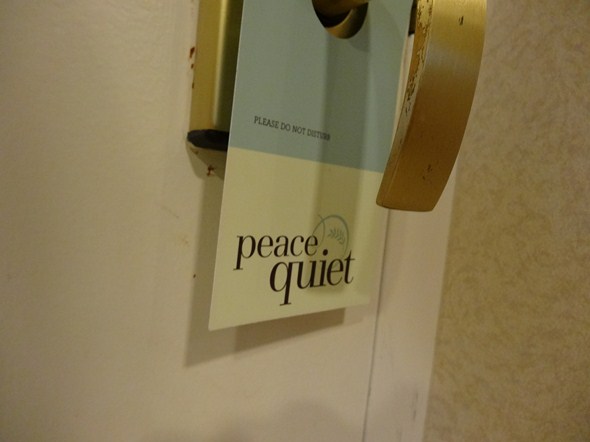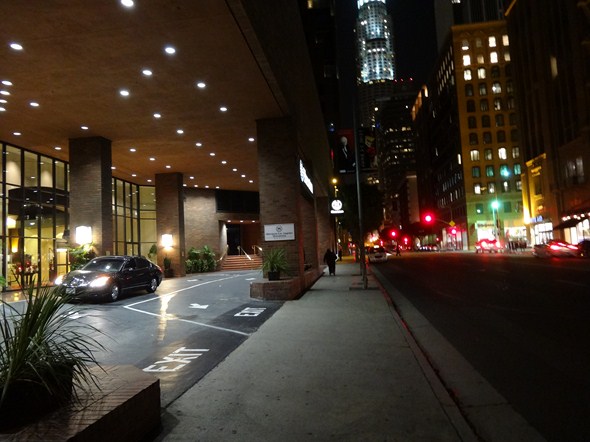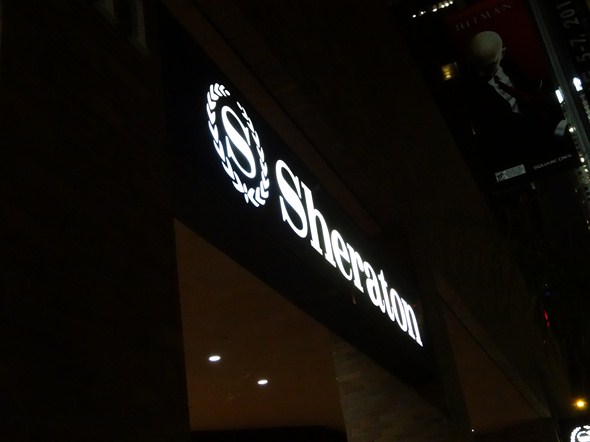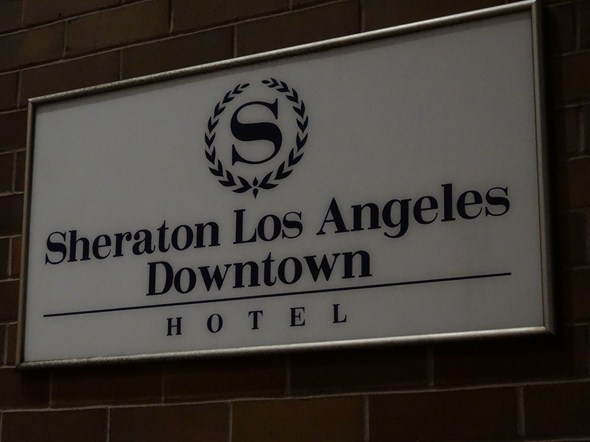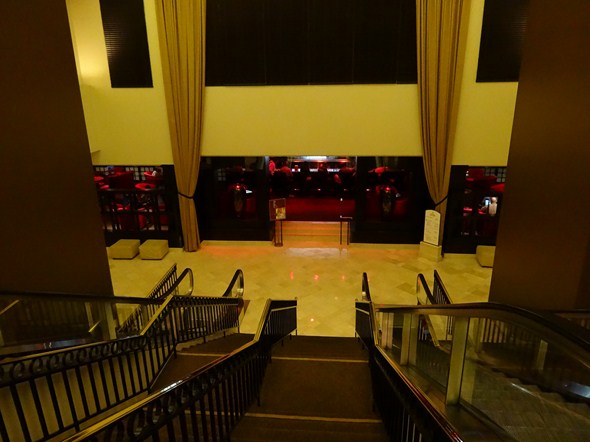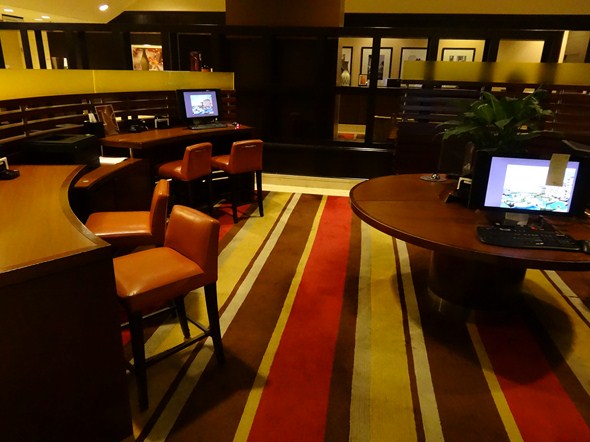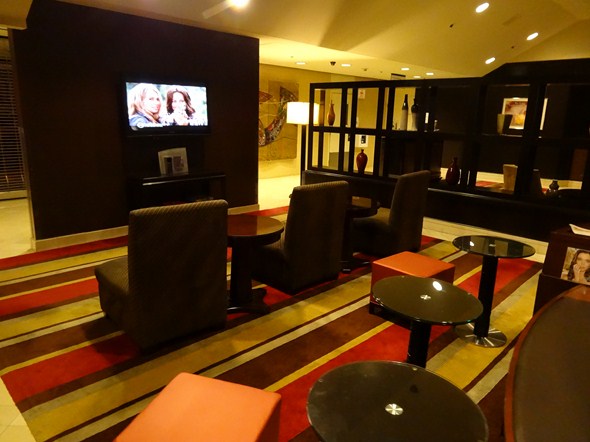 Jason DeBord