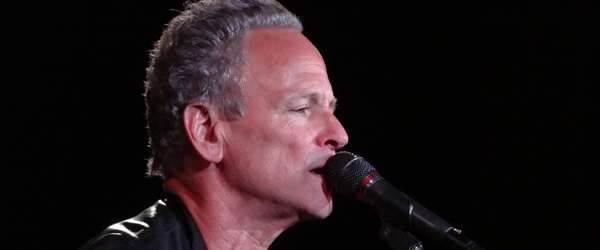 Epic performance from a legend.  Indeed, a very special Mother's Day for some of the ladies in the audience, Lindsey Buckingham rocked the sold out, historic Crest Theatre in downtown Sacramento tonight.  Alone on the stage, with an endless arsenal of guitars, Mr. Buckingham put on an amazing performance, and more than anyone, he has such a deep emotional connection with his music that his passion truly drives his live show unlike any artist.  He is simply an amazing musician.  Quite honestly, he could put on an entire showcase of just his peerless guitar playing, or, alternately, stand at the microphone all night a capella, and either would be captivating.  Having enjoyed both in perfect harmony, it was a night I will not forget.
Who: Lindsey Buckingham
Venue: The Crest Theatre
Presented By: SBL Entertainment
Where: Sacramento, California
When: May 13, 2012
Seating: Floor Row C, Seat 9  (front floor section to left, second row; encore standing at front of stage left)
I usually provide a bit of a preface about the artist and his/her/their work, but in this case, Lindsey Buckingham needs little introduction.   He is a member of the Rock and Roll Hall of Fame and a Grammy® Award winning artist, known both for his solo work and his role as guitarist and vocalist of Fleetwood Mac.  Buckingham is a native of California,  and and Stevie Nicks were famously a package deal when made part of the otherwise UK group, Fleetwood Mac, who are one of the most successful bands of all time, and each member is extremely talented both collectively and as individual artists.
Funny enough, I was supposed to see Lindsey Buckingham perform in England back in December (in which I saw and reviewed many shows across England and France), but he had canceled the shows due to an injury.  I was really disappointed to have missed him (and the package for that show included meet and greet as well), so I was thrilled to learn he was coming to the States for a new tour, and even playing in Sacramento, where I was born.  More, the Crest Theatre is a cool venue with a unique history that holds many memories for me, so it was nice to make some new ones with this event.
Lindsey Buckingham released a new solo album last year, Seeds We Sow, though the set list for tonight's gig covered a wide range of material across his solo career and a few Fleetwood Mac tracks as well.
Having been to a show last weekend that skewed extremely young, this show was the exact opposite – I felt extremely young at just under 40 (whereas at the other show, some I was talking to had no real frame of reference or familiarity with Nirvana for crying out loud).  Given this, and the "seated" atmosphere of the venue, I expected a pretty sedate crowd.  I could not have been more wrong.  The minute Mr. Buckingham stepped on stage, the more vocal among us could not contain their enthusiasm.  It was really just an awesome crowd to be part of in every way, and the warmth seemed to immediately be recognized and appreciated by Mr. Buckingham, and I'm confident it contributed at least in part to his amazing performance.
Seeing him for the first time, Lindsey Buckingham struck me as very genuine and humble, and really had a way with the crowd in-between songs – like we were on this journey together, and song by song, he had more and more people out of their seats, like it was his mission to get everyone up by the end of the gig (and if so, he succeeded).
He provided some nice insights into his work, his perspectives on his body of work overall, and some anecdotes about some of the songs, and their meaning (as well as meaning today compared with meaning at the time written).  He also talked about the "big machine" (Fleetwood Mac) and the "little machine" (solo work) and how they interrelate and feed one another.
What was fascinating to me was his true passion – he was absolutely baring his soul, and his art, on the stage.  But really interesting for me is how this manifested song to song.  Many artists, when performing, move about the stage, and interact with the audience with their eyes, catching glances and giving their own.  With Lindsey Buckingham, for many songs, he is truly in a world all his own, not looking at various members in the audience, but feeling the music, the lyrics.  I don't know if he's inside himself, projecting out, or taking us somewhere else entirely.  Whatever it is, in each instance, it's really an experience.
I've always been a huge fan of Buckingham as a vocalist, and in my opinion, he's always been under-appreciated for his unique and amazing voice.  Of course, he is world renowned for his unbelievable guitar playing – truly a genius with the instrument, and was so cool to see him playing in his unique, bare-handed style with such an array of styles, both acoustic and electric.
The show was fantastic.  After the first set, some in the front row moved up to the foot of the stage, which seemed like a good idea, so I joined in, as did others (having had a chance to peek at the set list prior to the show, I knew two more songs were left).  This was an awesome, highly interactive experience, as some of us got to chatting with Mr. Buckingham when he returned to the stage; graciously, he shared in the fun and shook some hands, etc.  One gentleman, upon getting a firm handshake, exclaimed "I shook your hands 25 years ago", which even surprised Mr. Buckingham, who responded with a cheery "really?!?".
Truly it was a special night, and a special event.  I know some new east coast dates have recently been announced, so I'd highly recommend attending one of these shows if you are able to – seeing him live is such an honor and watching DVDs and videos and listening to CDs cannot compare with watching the man perform his art live on stage, with your naked eyes.
Below are a few videos I shot during the performance:
"Big Love"
"Never Going Back Again"
"Go Your Own Way"
Below are some photos I took at the event: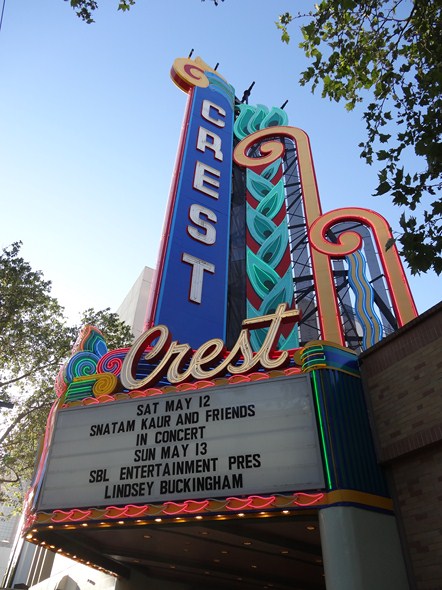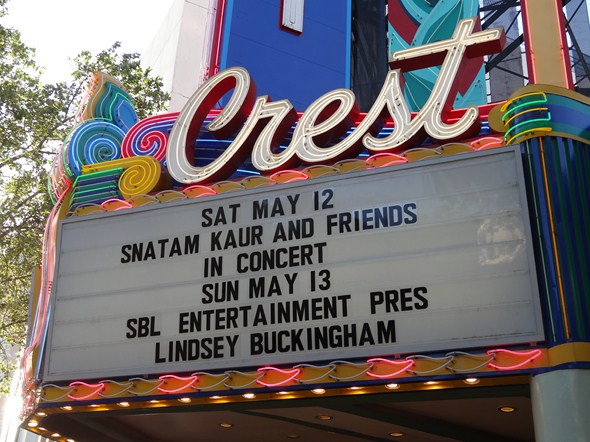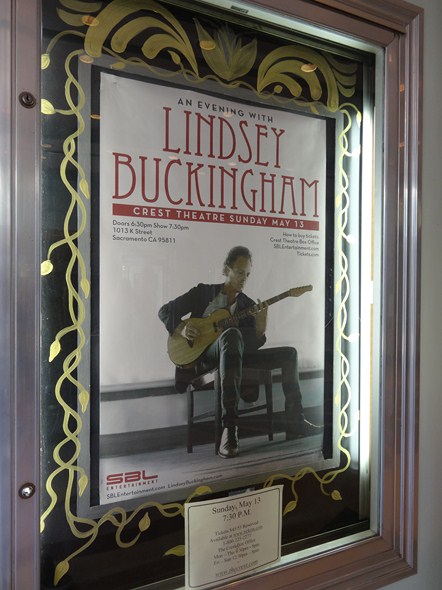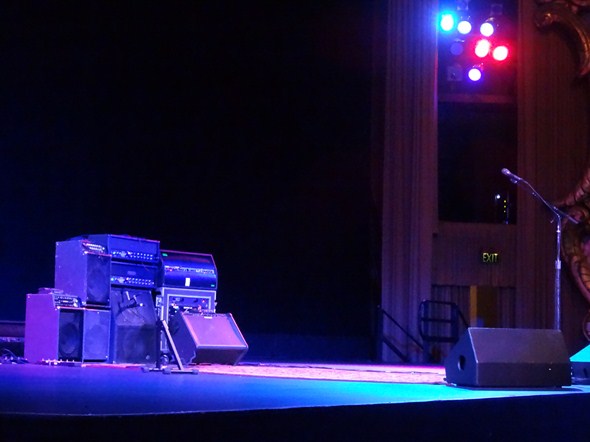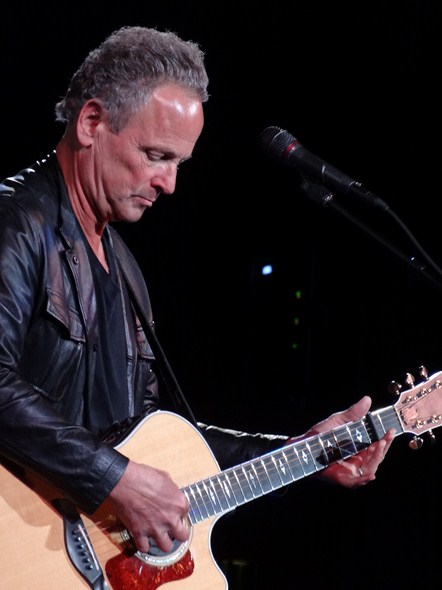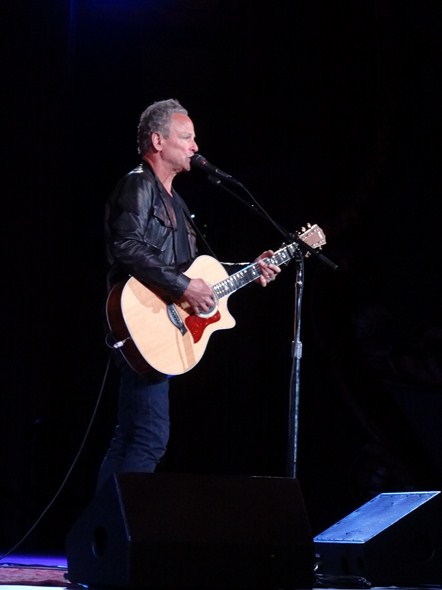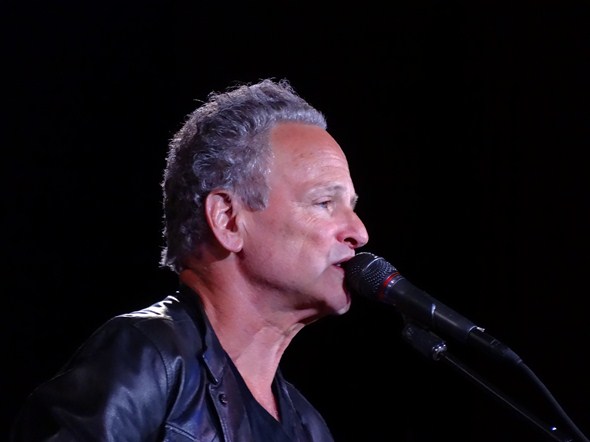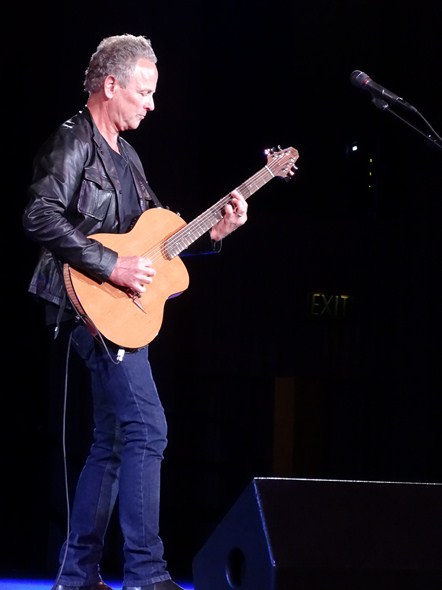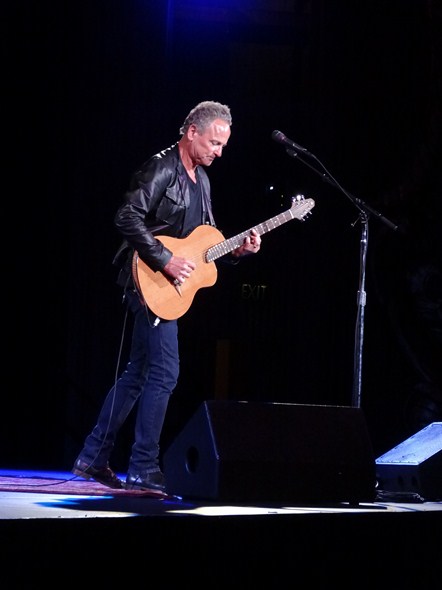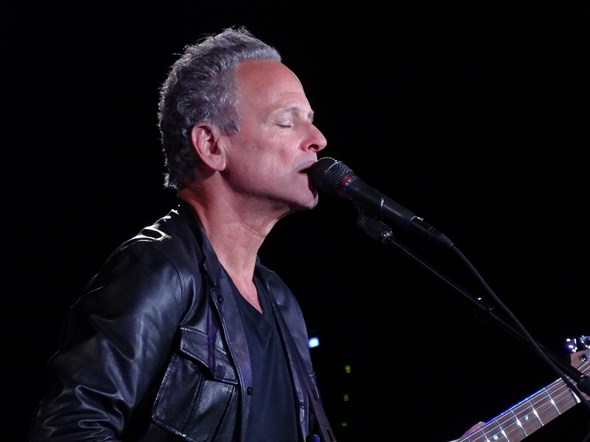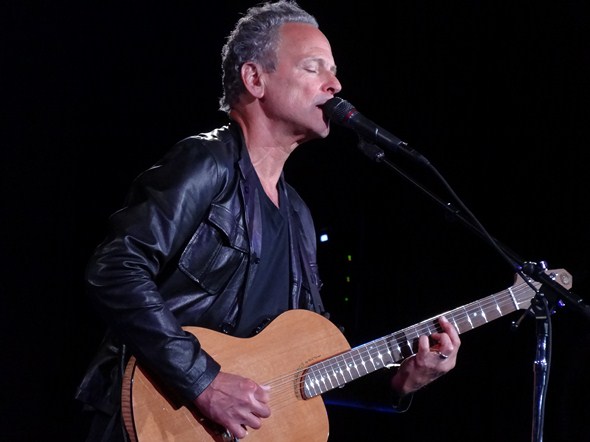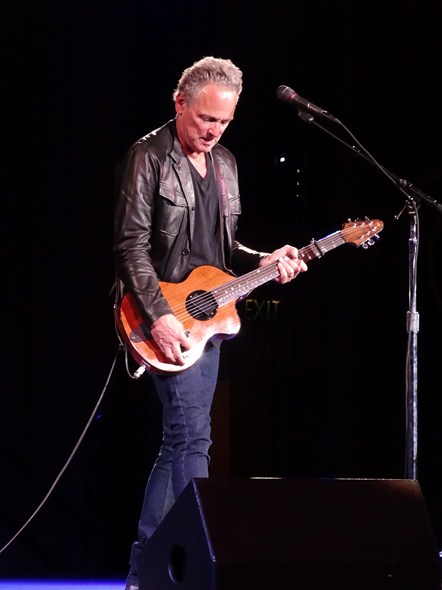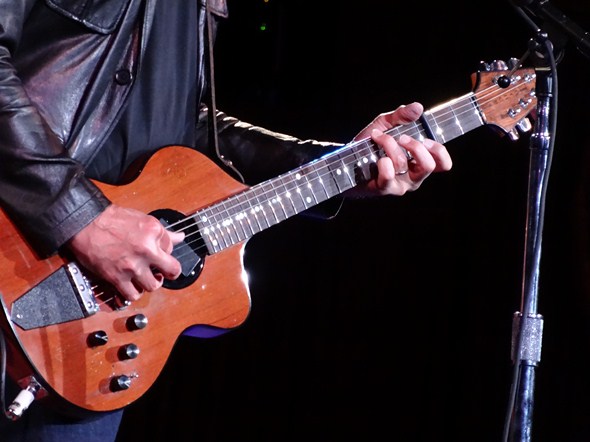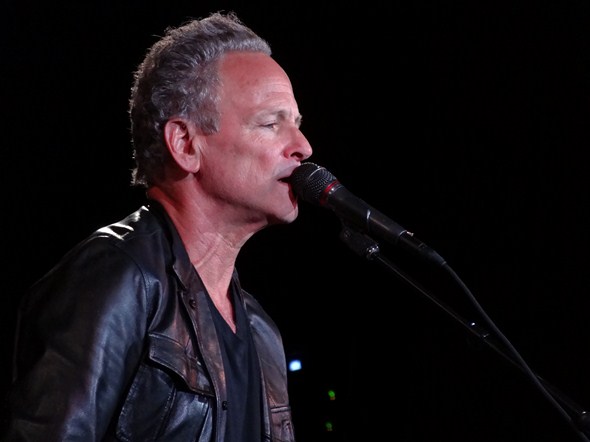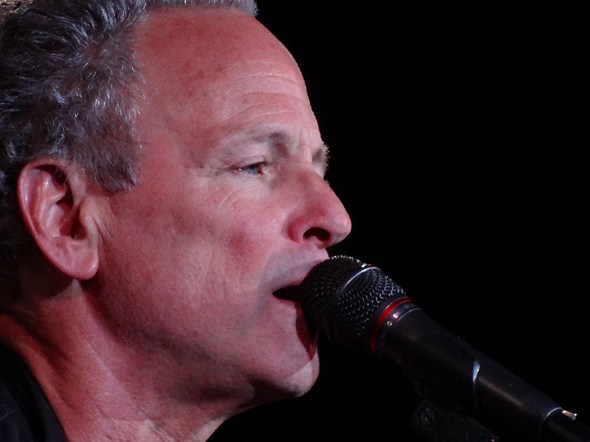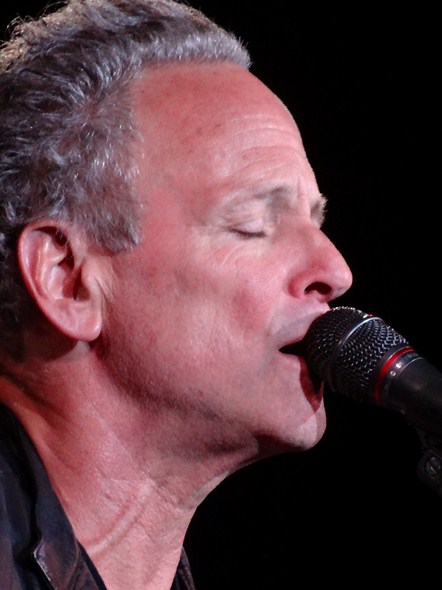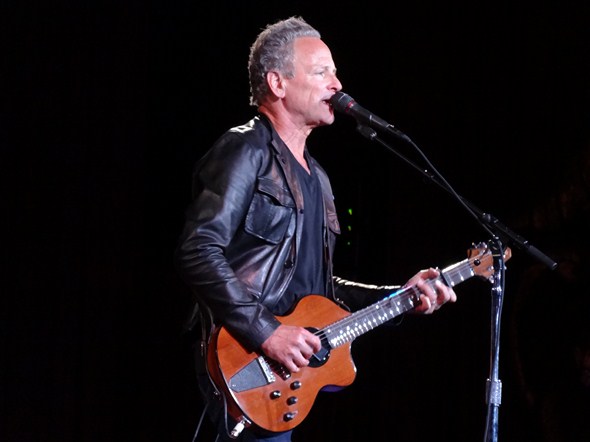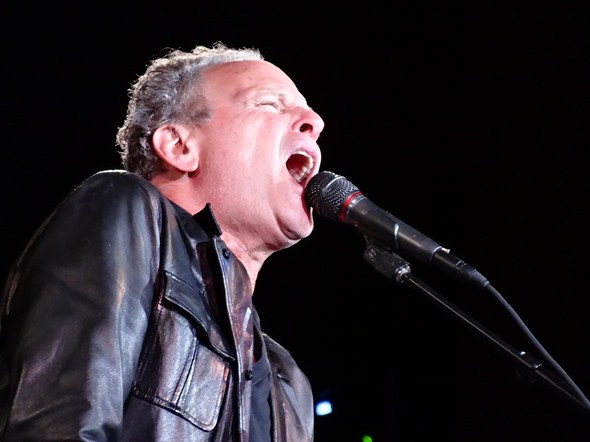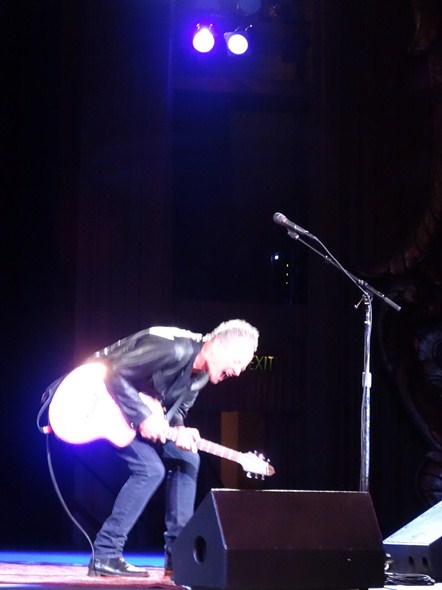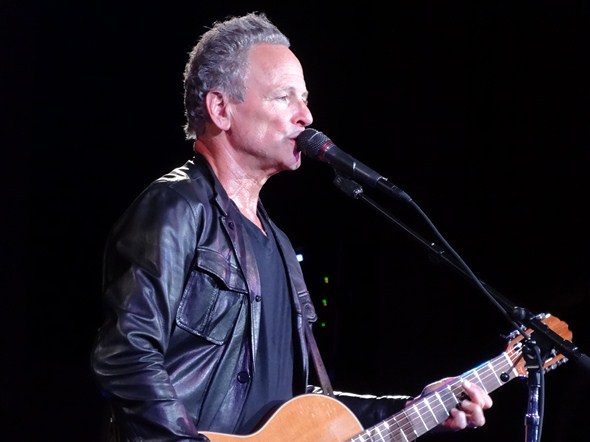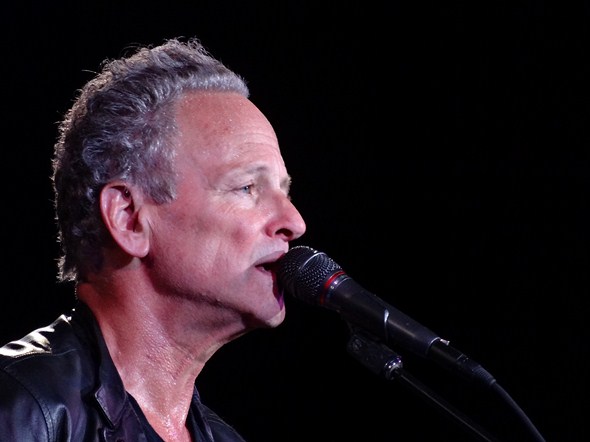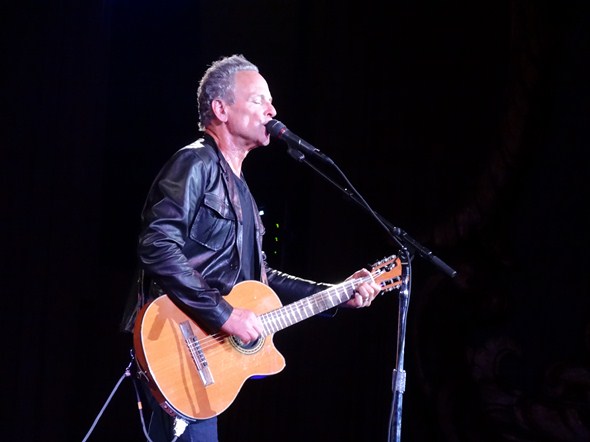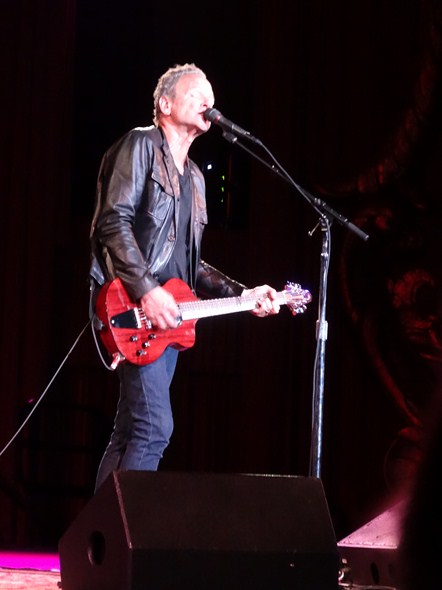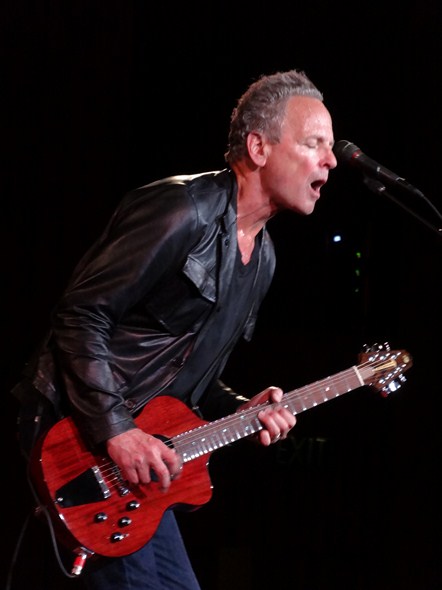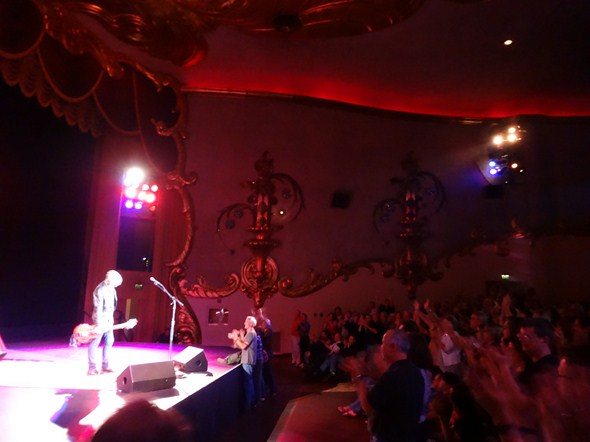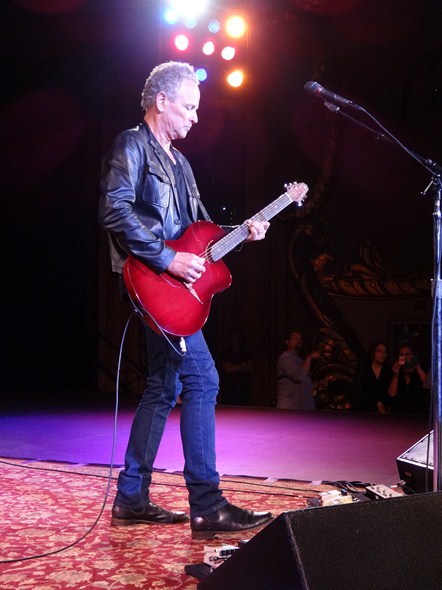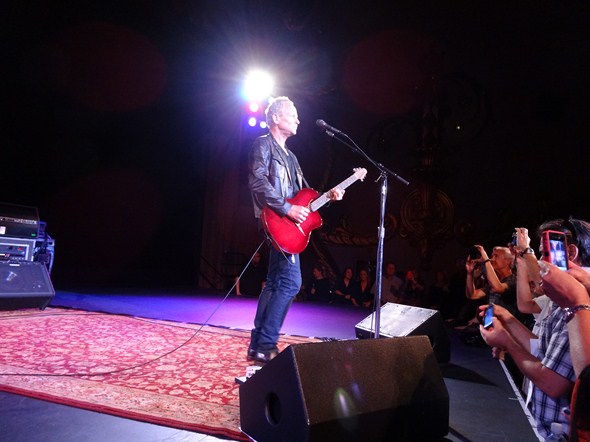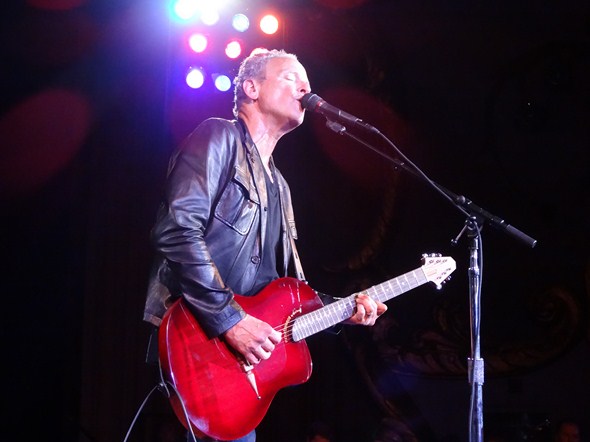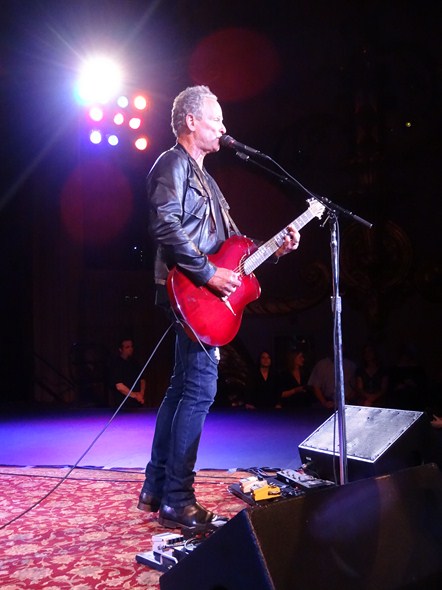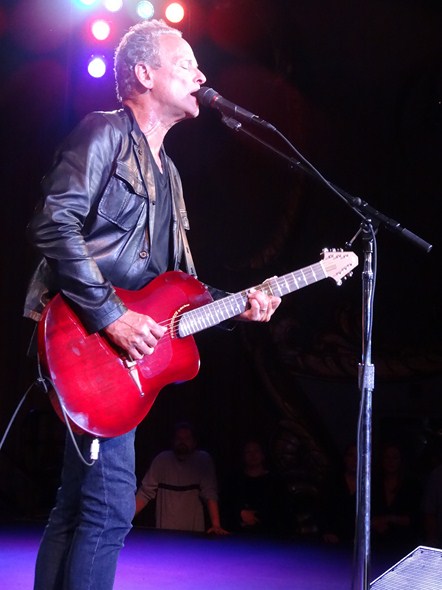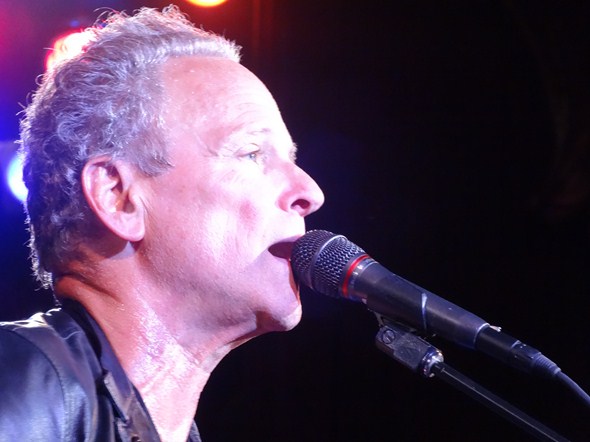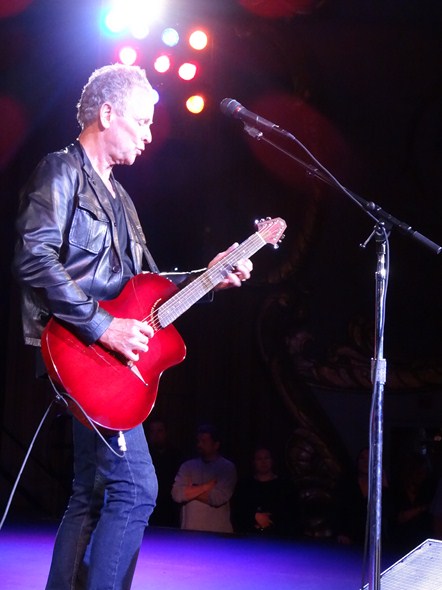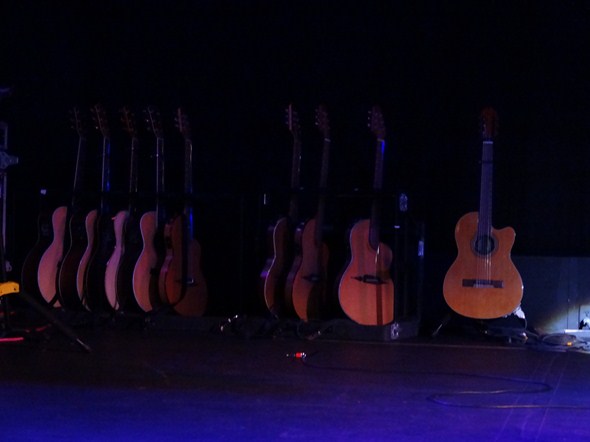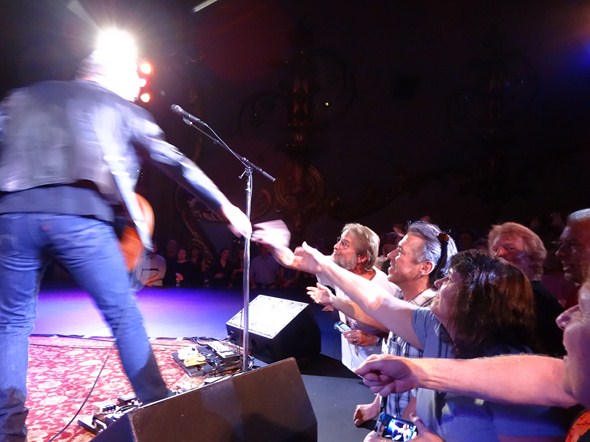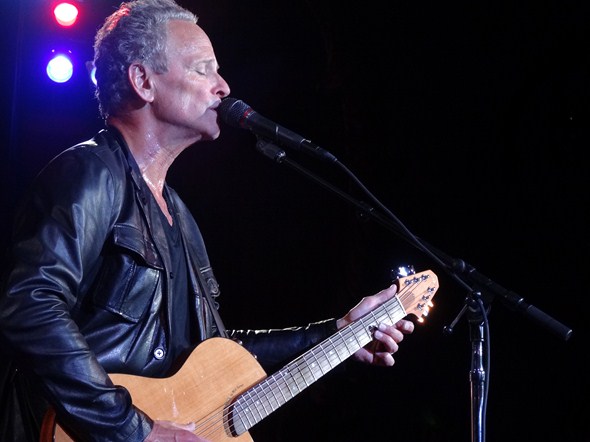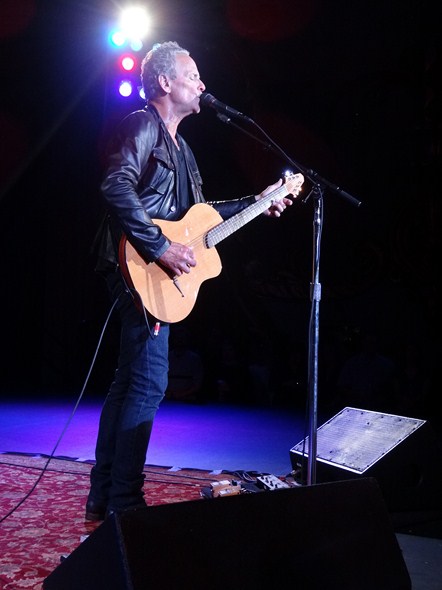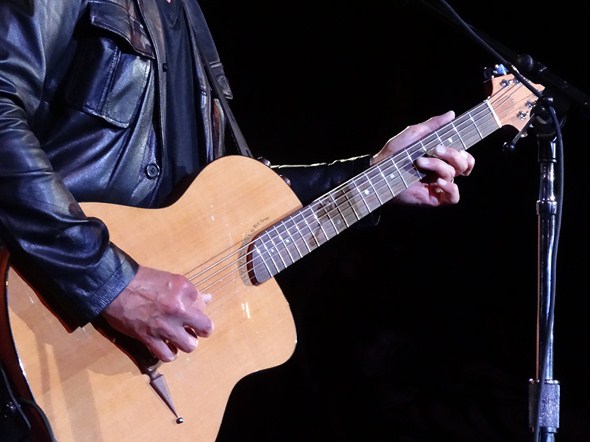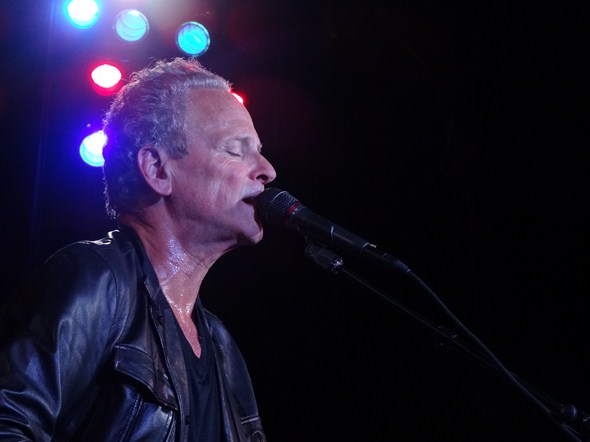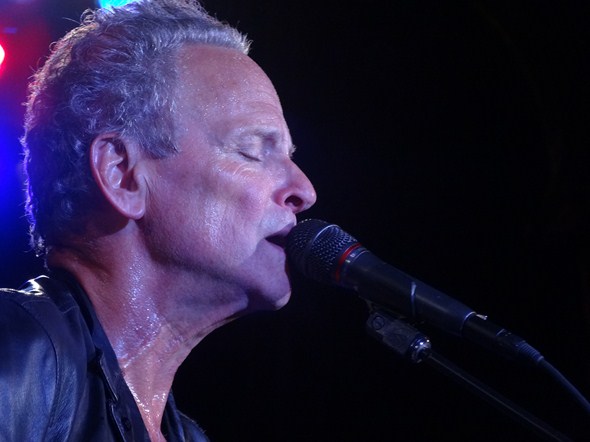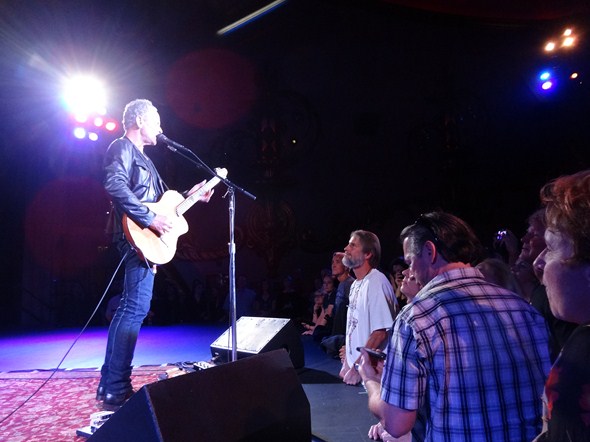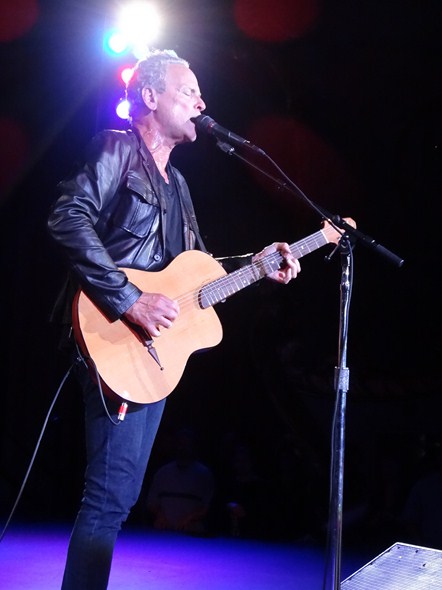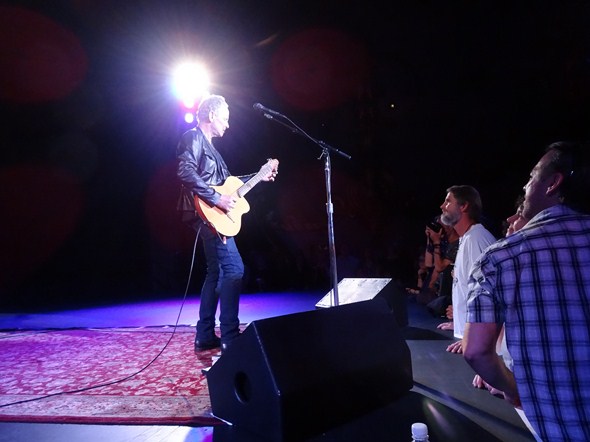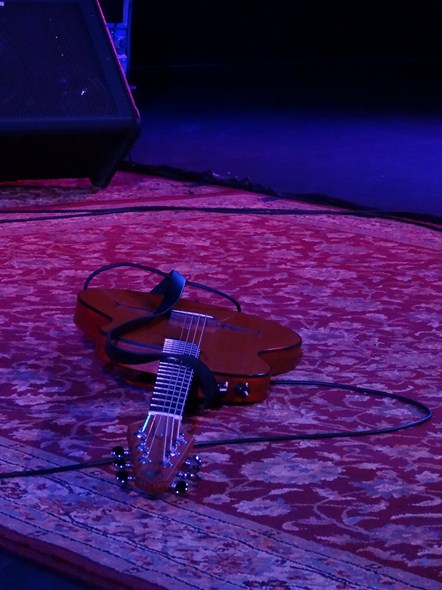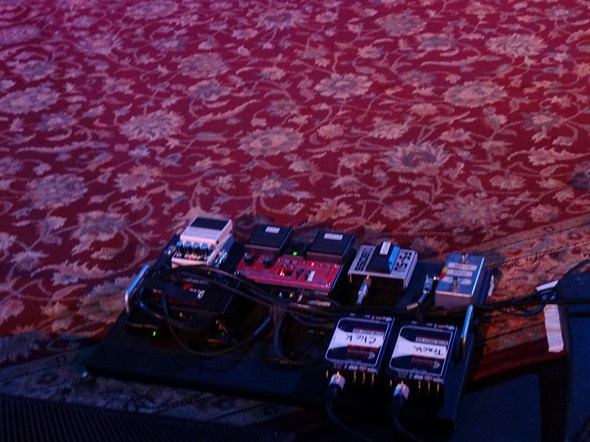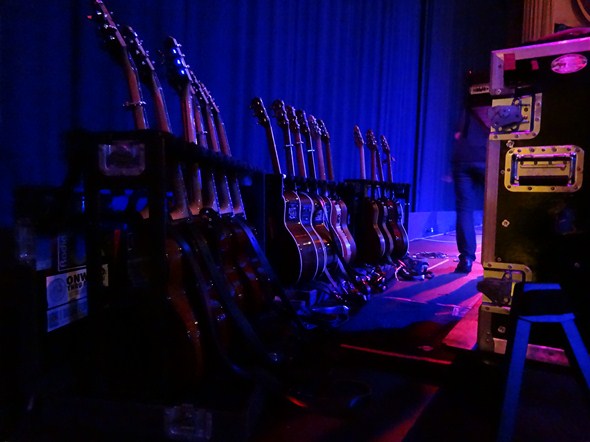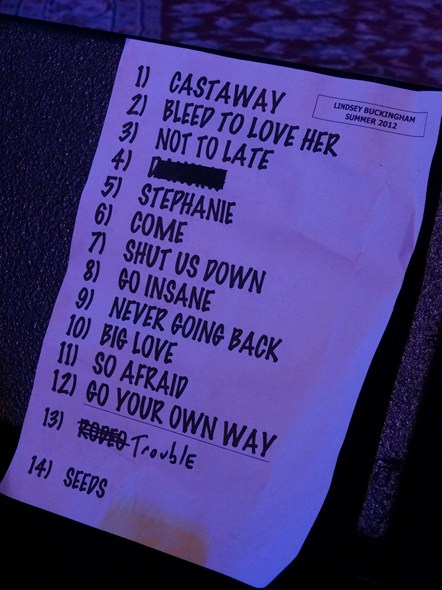 Jason DeBord