I met up with some friends of mine who live in Las Vegas, who, like me, collect original artifacts from film, television, and music.  I became acquainted with them years ago through my Original Prop Blog, and they have been huge supporters of my efforts.  The History Channel series Pawn Stars has been a topic of discussion on the Original Prop Blog for years (see original article), so who could pass up the opportunity to check out the store where it all happens?  So we visited Gold and Silver Pawn.
My friends had been there before, so gave me some idea of what to expect – all the same, I was kind of surprised.  Well, from the outside, it looks exactly the same as it appears on the show (with yours truly below):
Inside, however, it is much, much smaller than I expected.  Really, it "feels" about 25-30% the side of what I expected.  It's small, narrow, and claustrophobic.  It's mostly just one narrow length of store, and the middle 1/3 is fully dedicated to Pawn Stars-branded memorabilia… t-shirts and novelty items.  An example is a poster autographed by "Big Hoss" for $100.  Really?  $100?  How about a "Chumlee" collector's plate?
Anyway, it was actually slightly disappointing.  Not that I expected any of the "stars"/"characters" to be there, but more by the fact that it is the subject of a very popular television series, and it seems too bad the focus is on cashing in on touristy memorabilia rather than showcasing rare historical and pop culture artifacts in a more impressive fashion.  Though there are a lot of employees working there, the place is kind of a disorganized mess.  The employees seem quite happy with their work environment, benefits, etc., though, so that great to know.
They added on a (comparatively) large, multilevel storage warehouse to the main building.
My sense of it all is that while it is an operating pawn shop, obviously it is now all about the television series and cultivation of their "characters" and IP.  Really, you can't blame them, but I think what started out more on the "real" end of the reality television scale has tilted significantly toward the scripted end of the spectrum.
I thought readers may enjoy these additional photos from inside of the shop: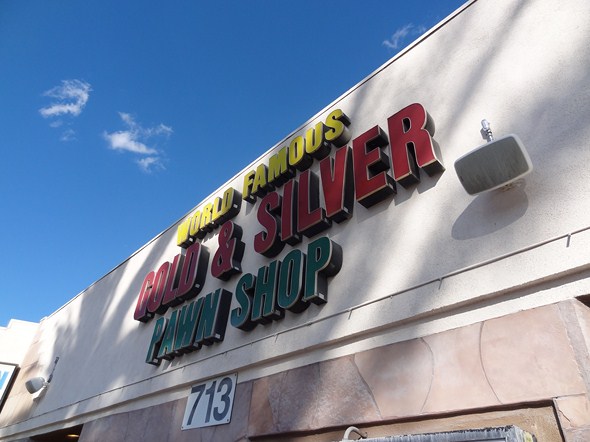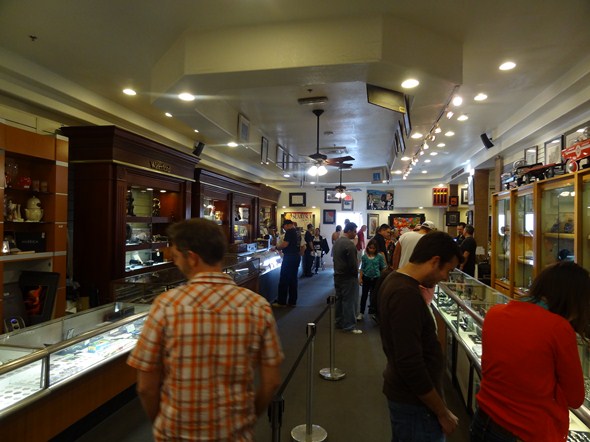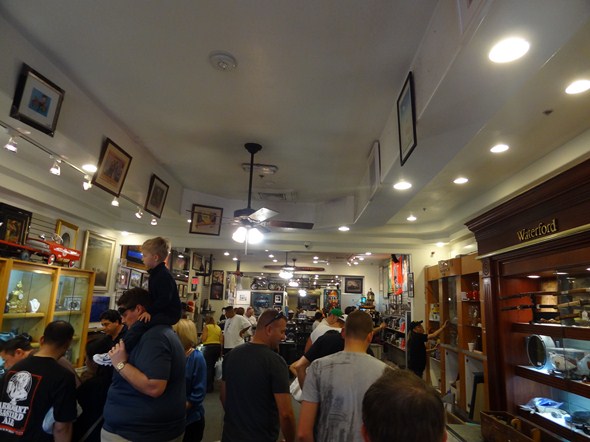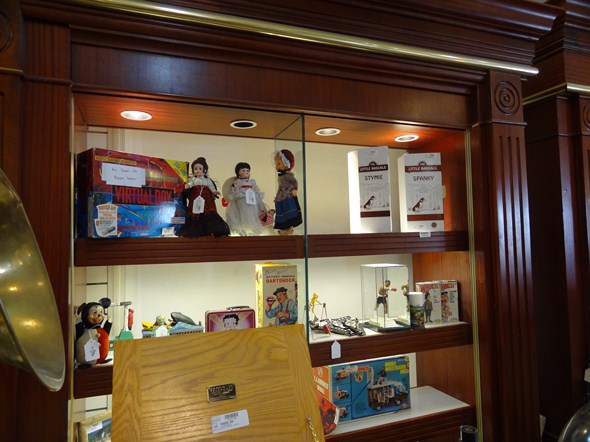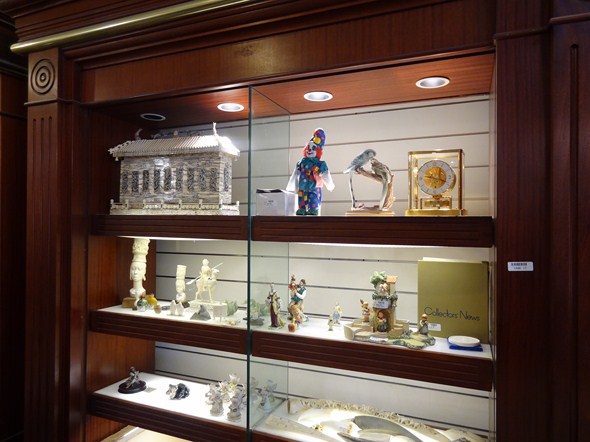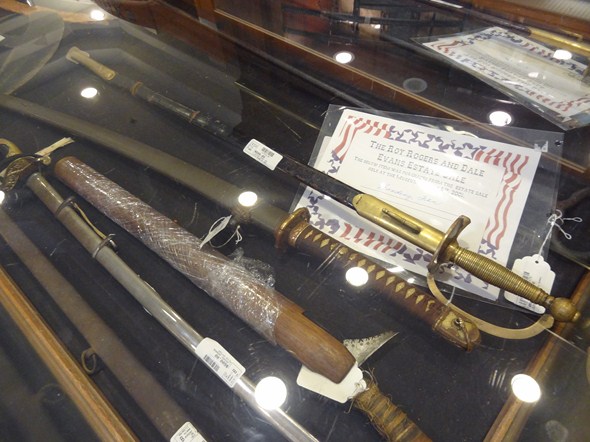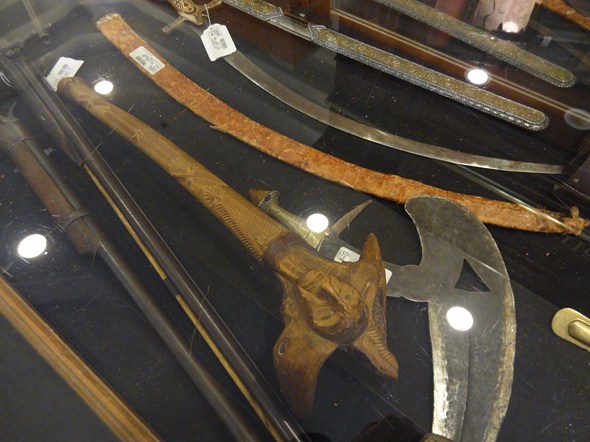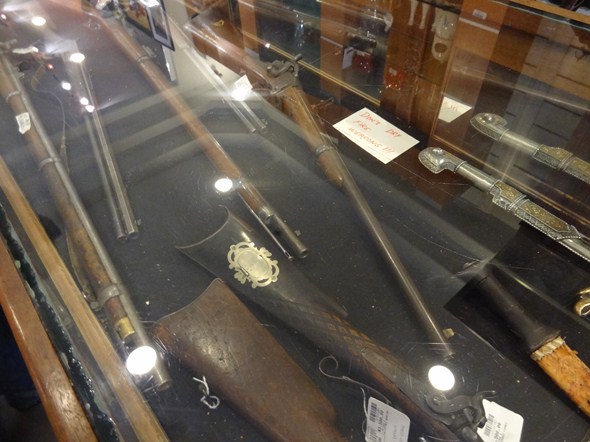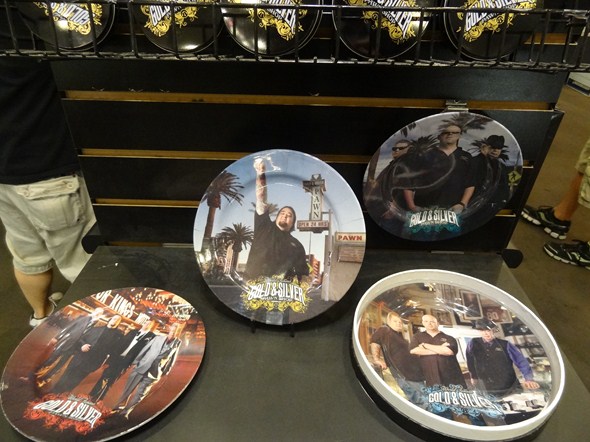 Jason DeBord