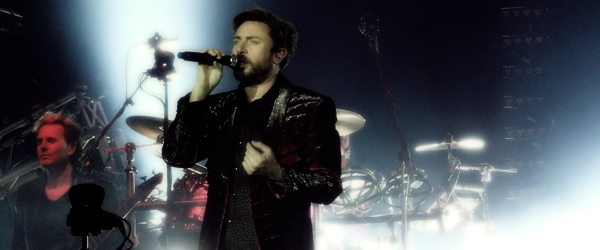 This is the fourth in a series of photojournals covering concerts during my trip to England and France. Tonight I attended a Duran Duran concert at the O2 Arena in London, England on December 12th, 2011.
Who: Duran Duran
Venue: O2 Arena
Where: London, England
When: December 12, 2011
Seating: Section A3, Row L, Seat 41
PLEASE NOTE: This article first appeared in different form on the Original Prop Blog (click here for original), and has been copied to the Rock Subculture Journal after the fact.
Articles that are part of this London/Paris/Liverpool Journal can be found within the "England/France Journal 2011" category:
Duran Duran were one of the biggest acts in the early days of MTV. Going up at that time, from my perspective, Madonna, Michael Jackson, and Prince were the huge solo acts, Billy Idol was the king of the alternative scene, and Duran Duran was the biggest alternative band. Duran Duran really had perfect timing and a lot of other elements that made them immediate stars at that time. They had a very keen sense of style, understood the power of the music video and was very innovative in taking advantage of the medium to help spread awareness of their work, they also knew how to manipulate the media with overt sexual imagery, and their music was very catchy upon a first listen. They created a sound and brand all their own, and embraced the lifestyle of being in a global band. Singer Simon Le Bon seemed as though he was born to front a rock band. If ever there was a band destined to create a James Bond film opening track, it was Duran Duran (see 'View To A Kill').
While there have certainly been a number of line-up changes over the years in the guitarist department, and given that most 80s bands haven't endured past that era, it is remarkable that Duran Duran has consistently put out some great tracks over the years, keeping them relevant and turning new fans onto their classic material. Today they feature Le Bon, Roger Taylor on drums, John Taylor on bass, and Nick Rhodes on keyboards.
Regarding relevance, Duran Duran were just in the news here in London today, in their Daily Mail, in a news story that is fairly consistent with those back in the 80s… one of their racy videos not getting play on the cable music channels due t0 controversy over images of cavorting supermodels: "Girls On Film: Duran Duran are transformed into the world's leading supermodels in the 80s icons' controversial new video"
Their tried and true marketing strategy probably works even better today than it did in the 80s, as now when such stories run, all one has to do it turn to the Internet to view the controversial content (if it isn't embedded in the online version of the new story as it is – which it is in this case).
Below is their latest video (though more of a short), which was also played in the background onstage during the performance of the song in the concert tonight:
Getting to tonight's show, it was fantastic. While the Coldplay concert at the same venue Friday night had an open floor, this was reconfigured for Duran Duran with no standing/general admission seating – it was all sectioned and numbered seats (I was on the floor in the 12th row). Funny enough, there were still some random "MX" butterflies around here and there from the Coldplay show and the "Under One Roof" charity gig at the O2 the following night.
Duran Duran had a fairly lengthy set, featuring many of their biggest hits with a smaller mix of some newer material off of "All You Need Is Now". The fact that some big hits weren't played is a testament to the depth of their overall catalog.
A true showman, Le Bon was quite interactive with the audience, literally jumping into it a few times for some one on one participation, which including having an attendee start off 'Reflex' and toward the end, having another introduce him (he didn't want to introduce himself). There was also a Twitter intermission, in which any tweet classed #duranlive appeared on the giant screen behind the stage (and some were quite funny).
One of the highlights for me was during the performance of 'Wild Boys', in which they mixed in a bit of the classic 80s hit 'Relax' by Frankie Goes To Hollywood:
I hadn't seen the band perform live since the early 90s, so it was awesome to see them again now, and also to see them play in London.
I was also lucky enough to get a set list, copied below, showing the songs played for the show.
As noted in the previous reports, the hotel wifi is very slow, so more videos will be added to this article at a future date. I am changing hotels to Paris tomorrow, so maybe I will have better luck there.
Below is the video I shot of 'Hungry Like The Wolf':
'Planet Earth':
'White Lines':
'Come Undone':
'Ordinary World':
'Is There Something I Should Know?'
'View To A Kill':
Below are photos taken at the show: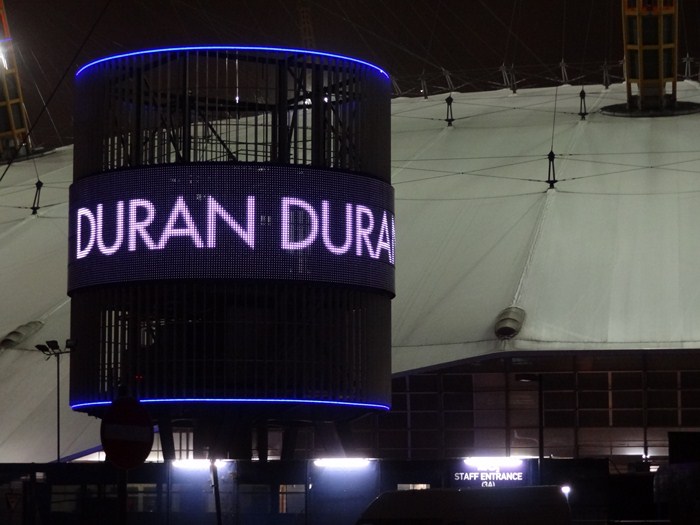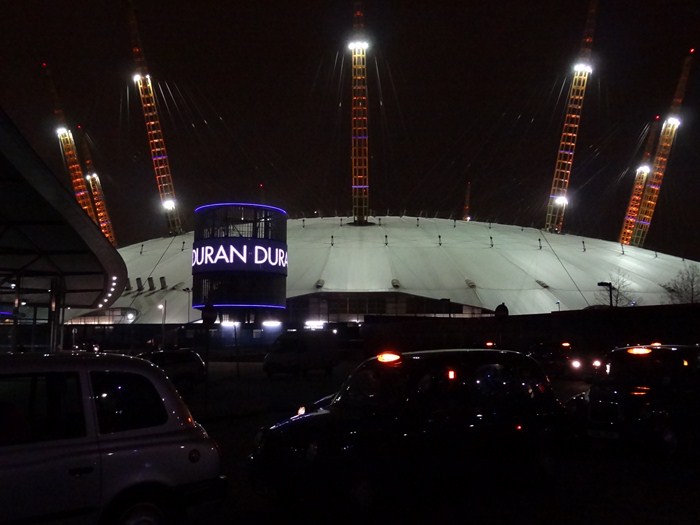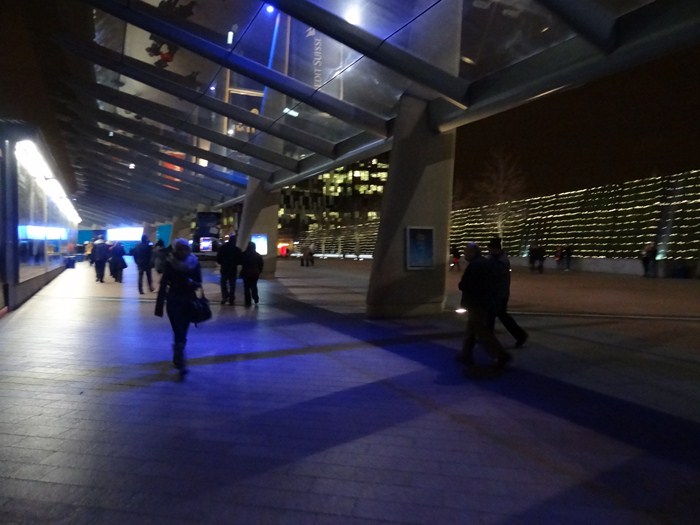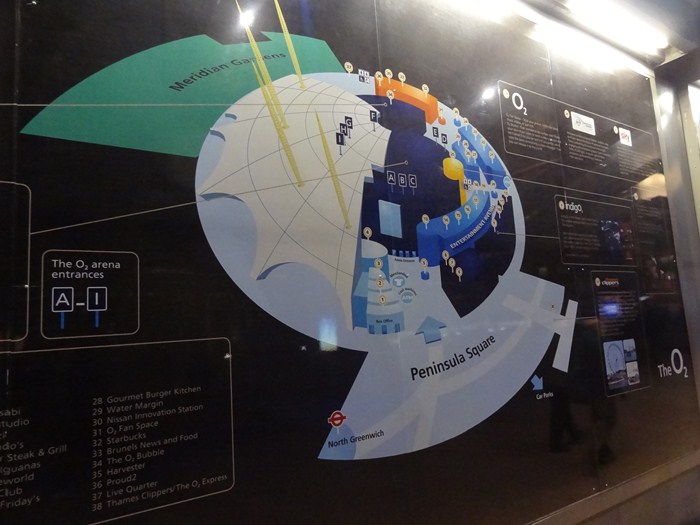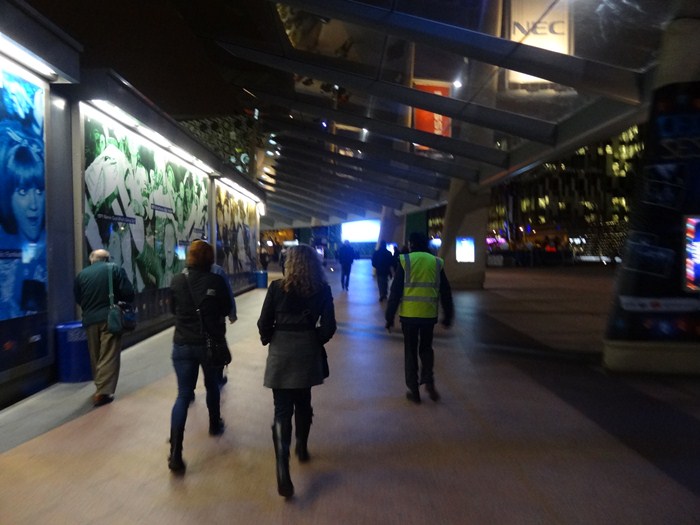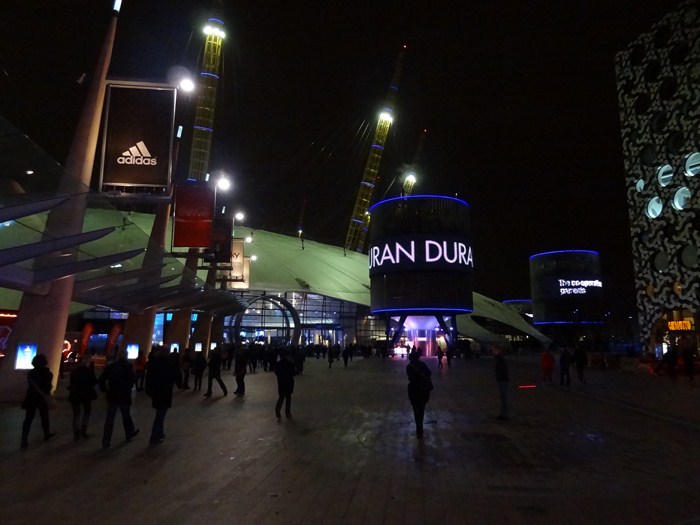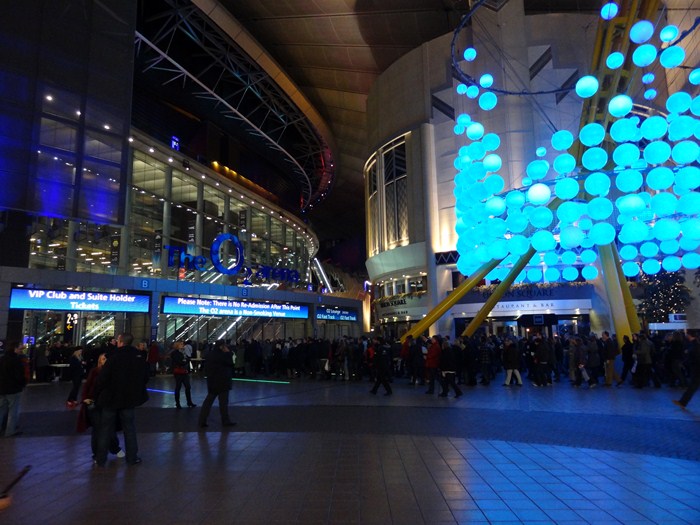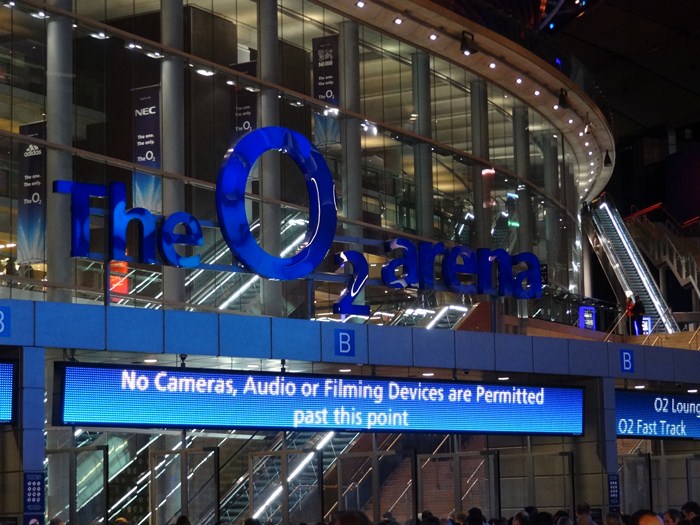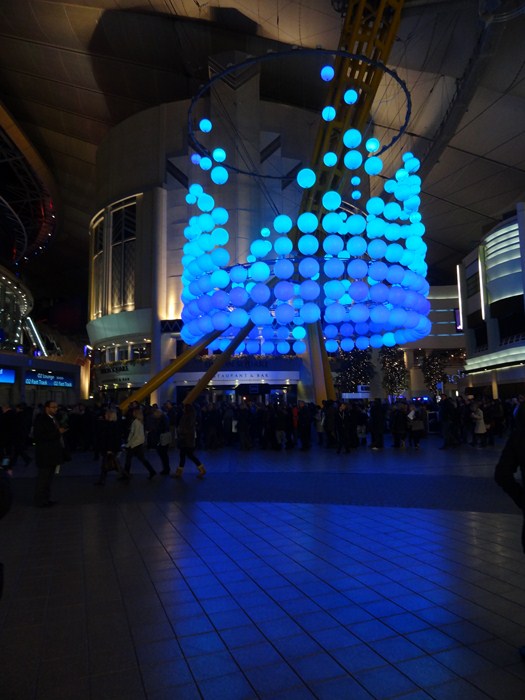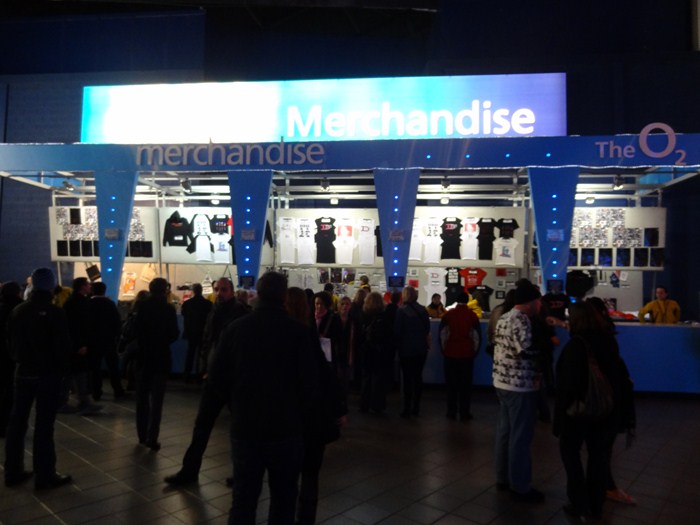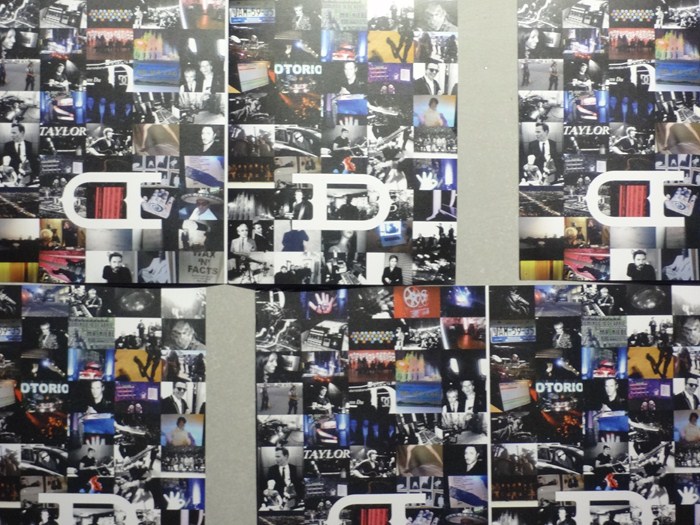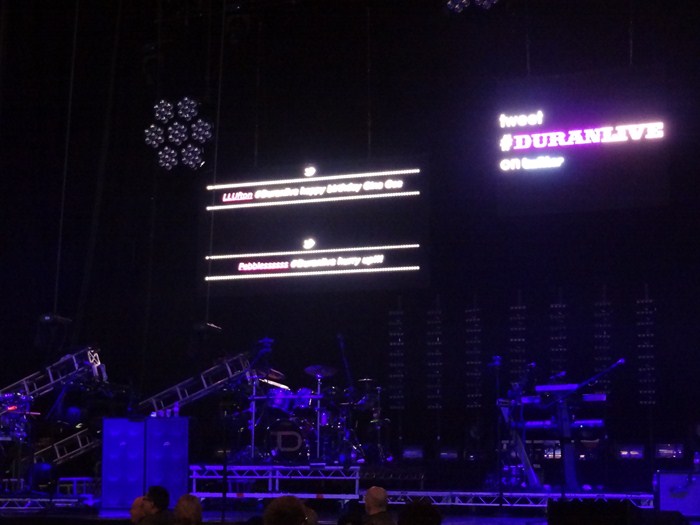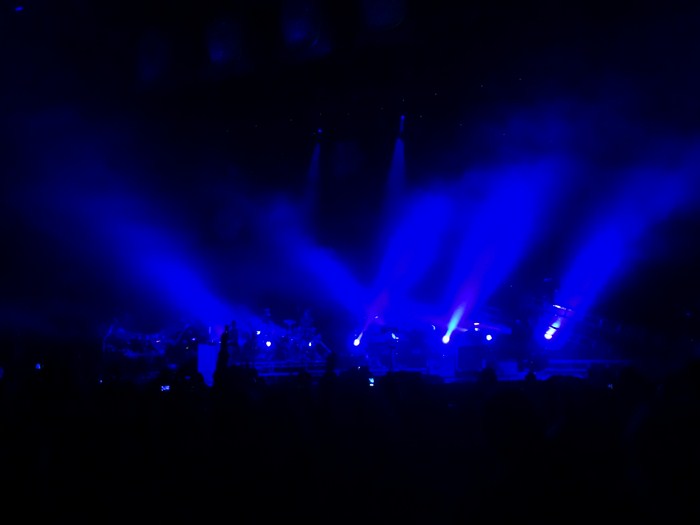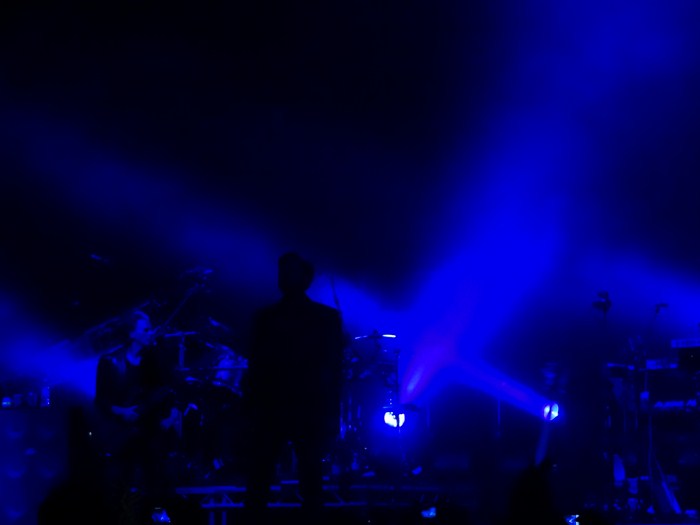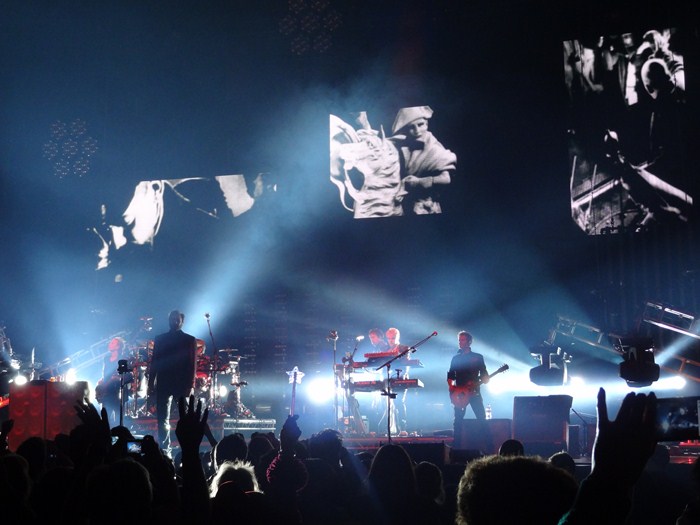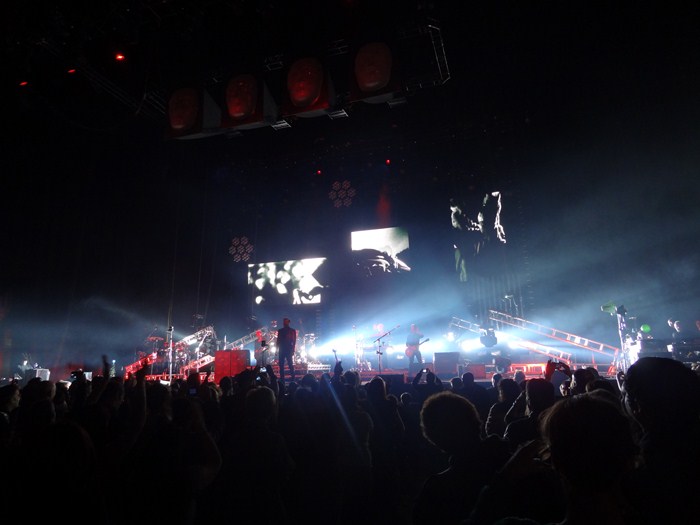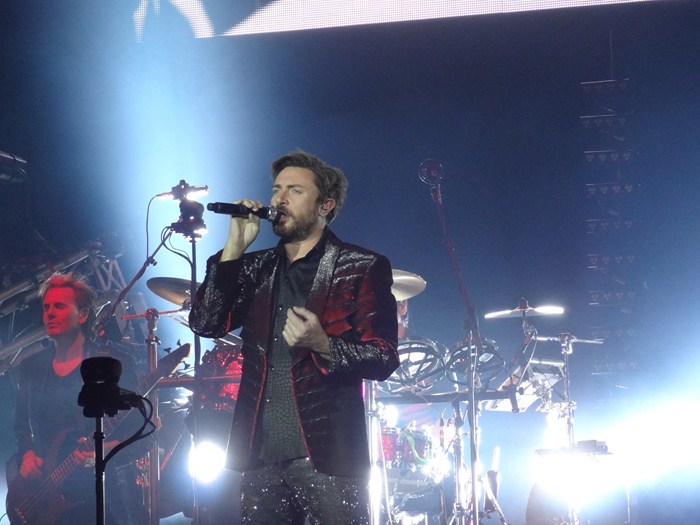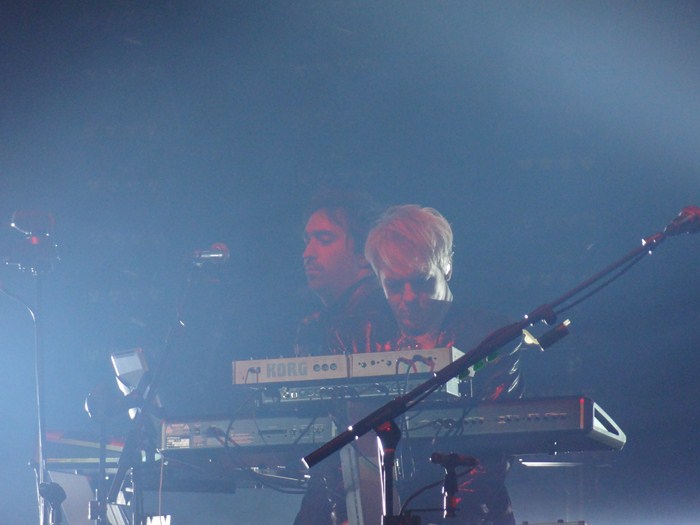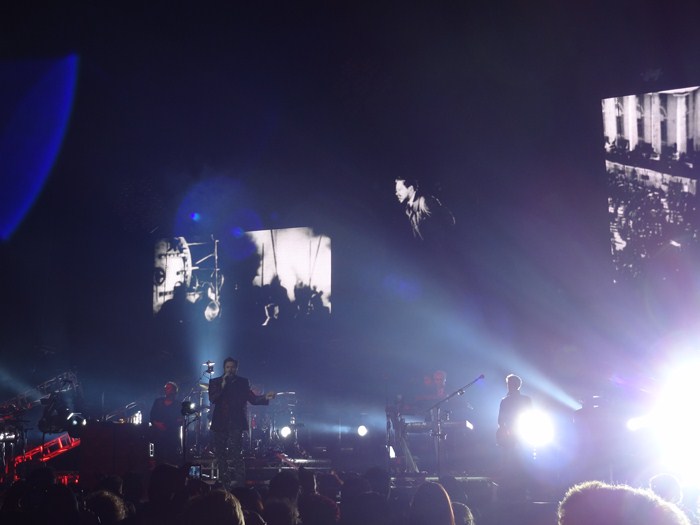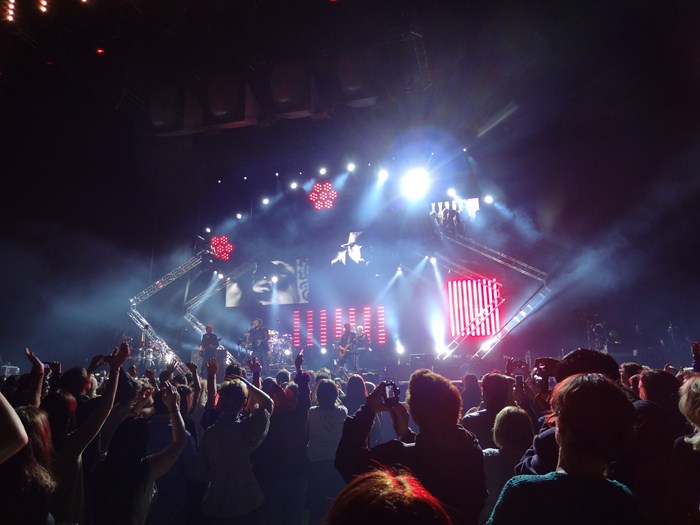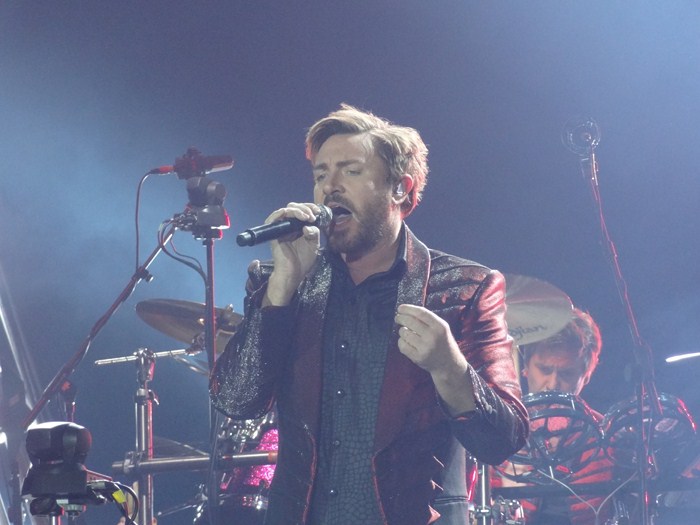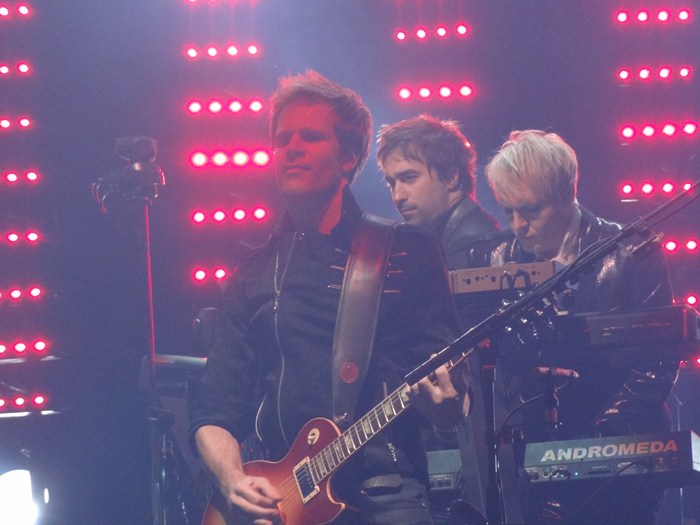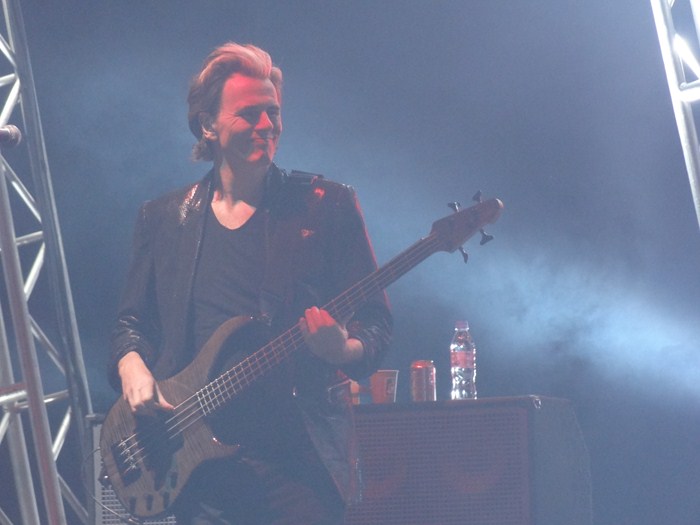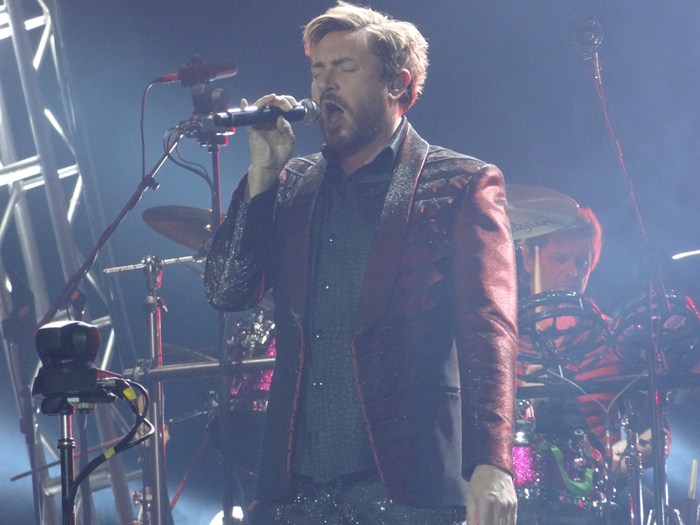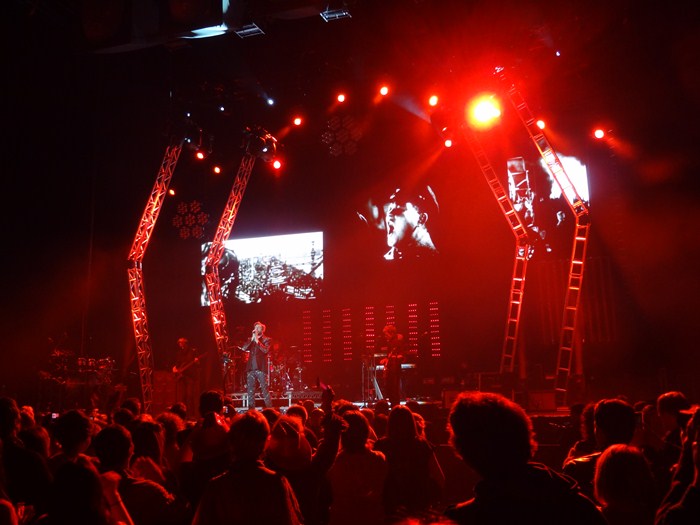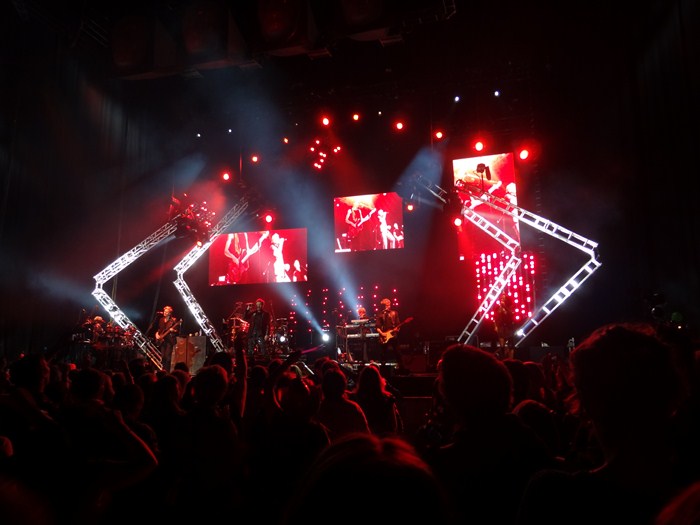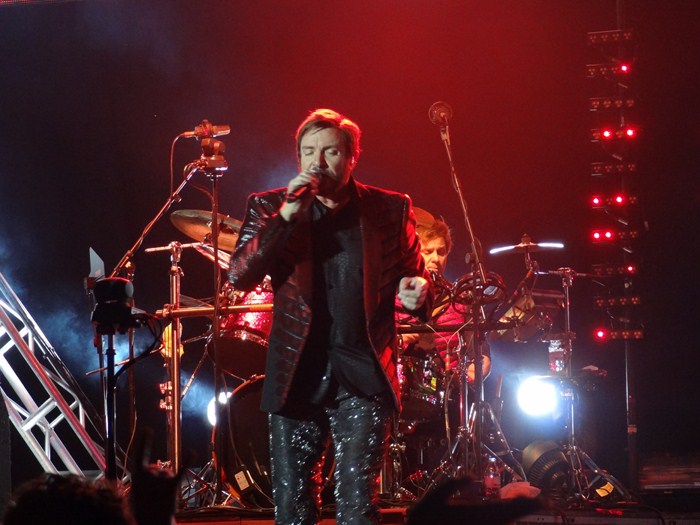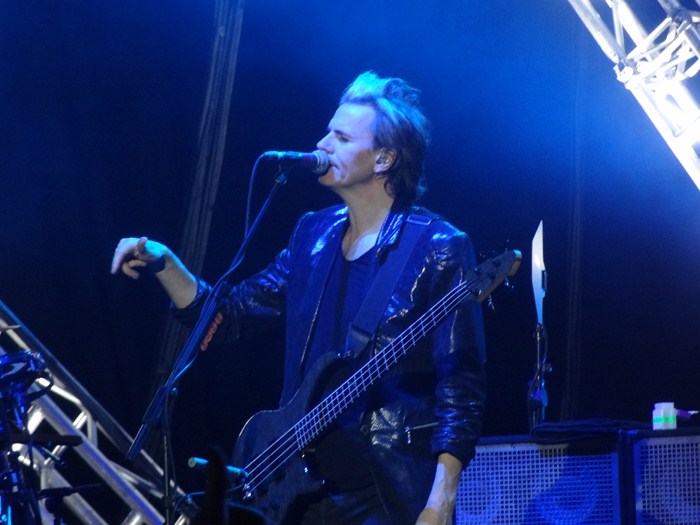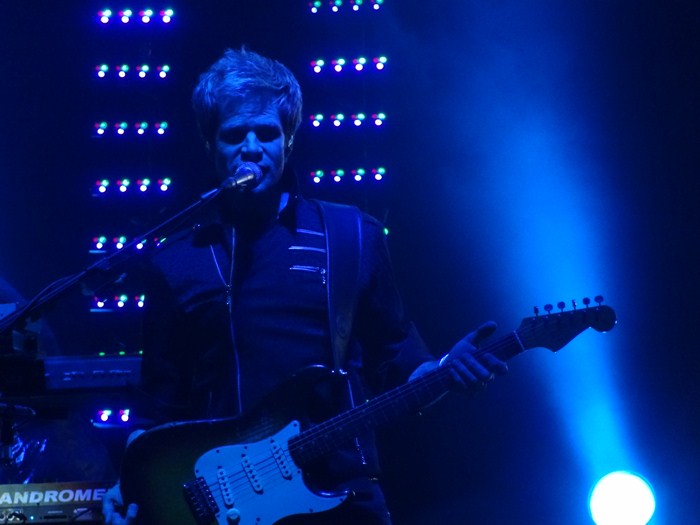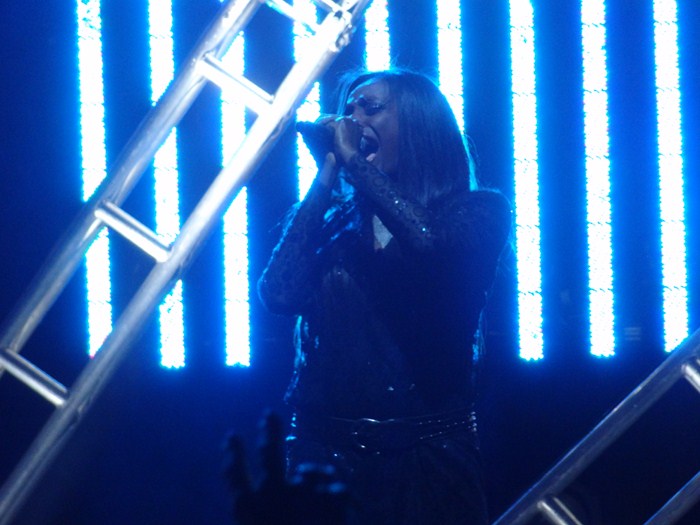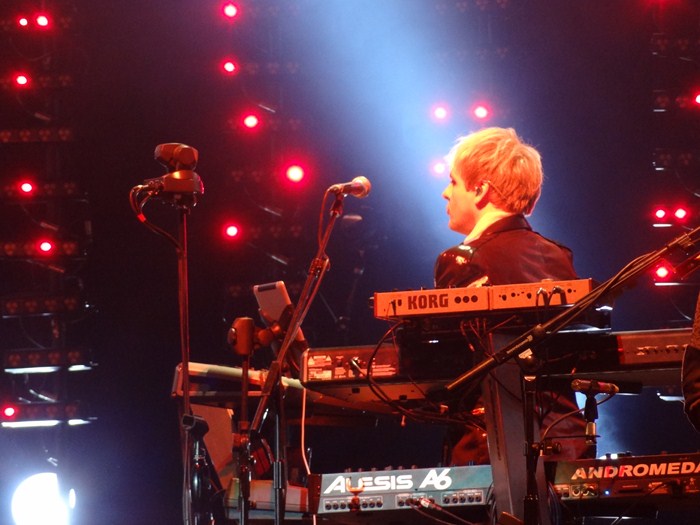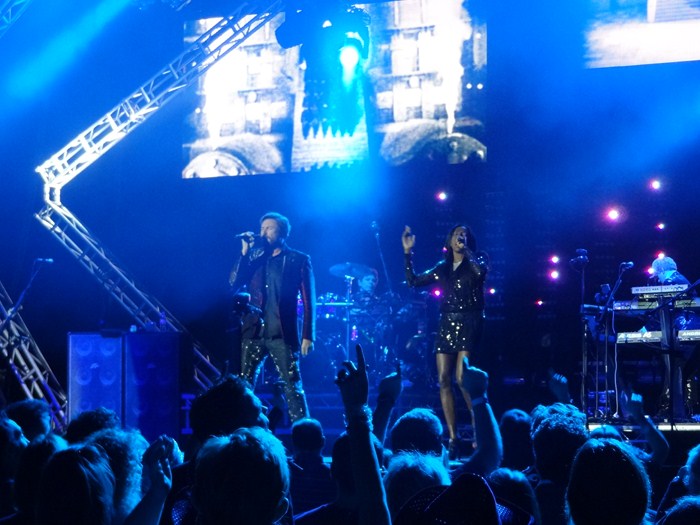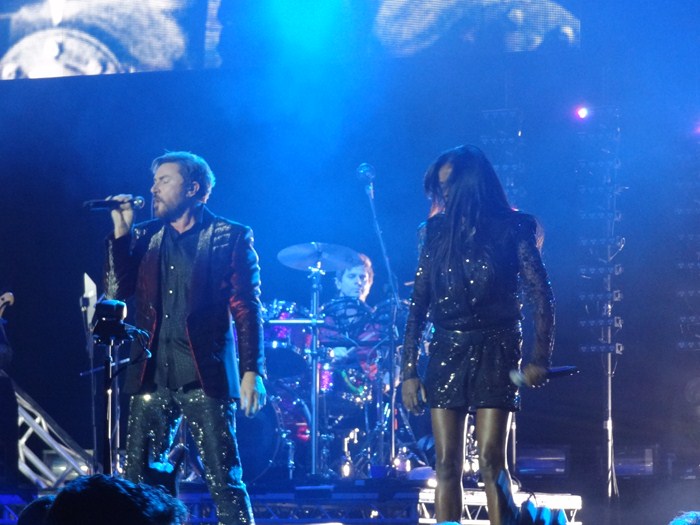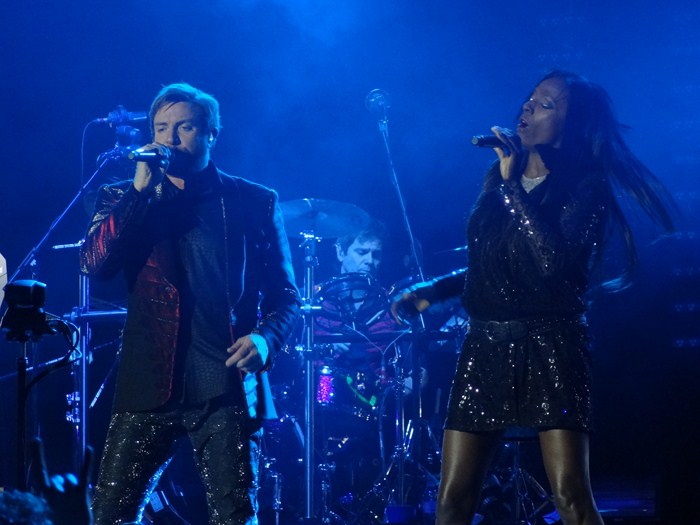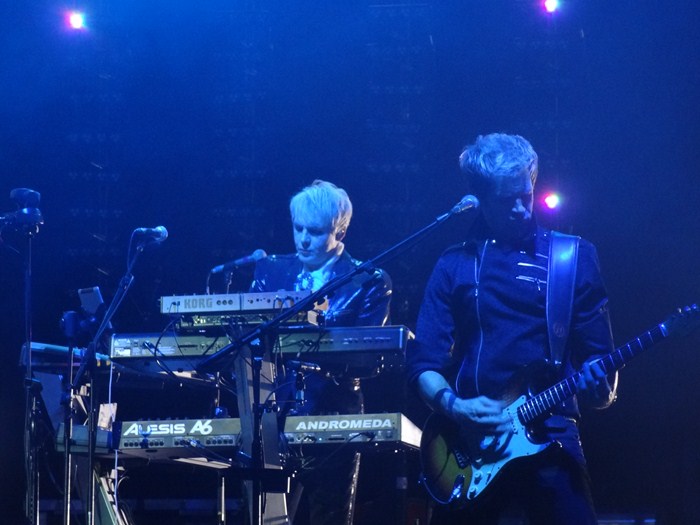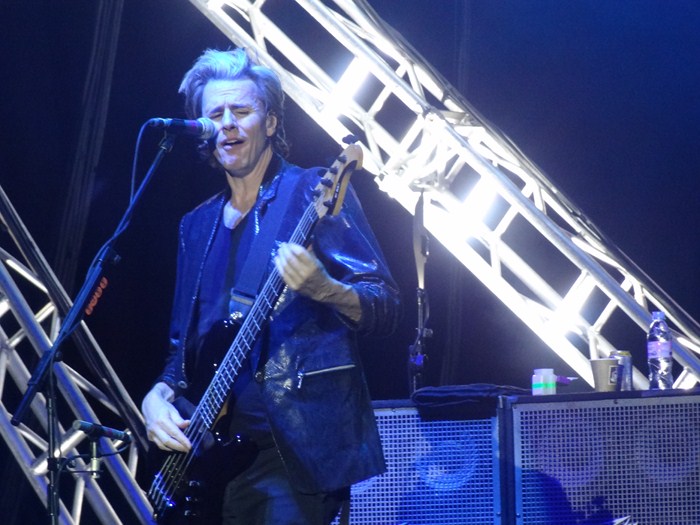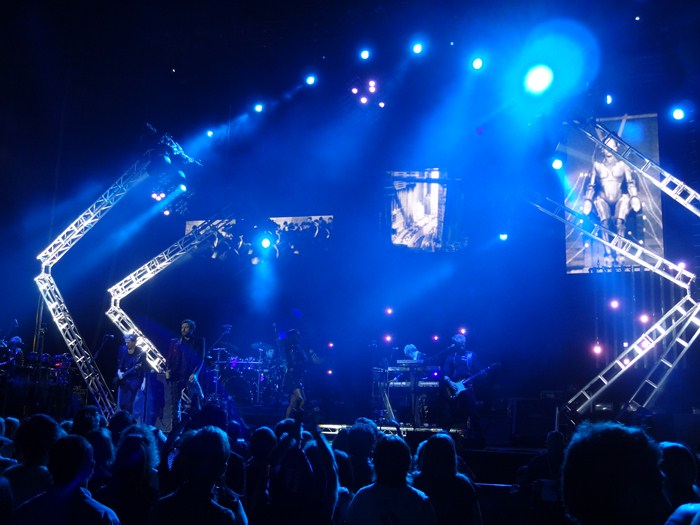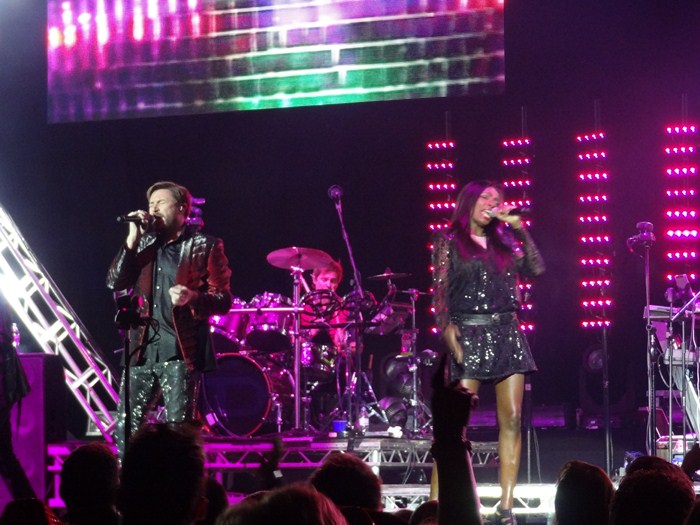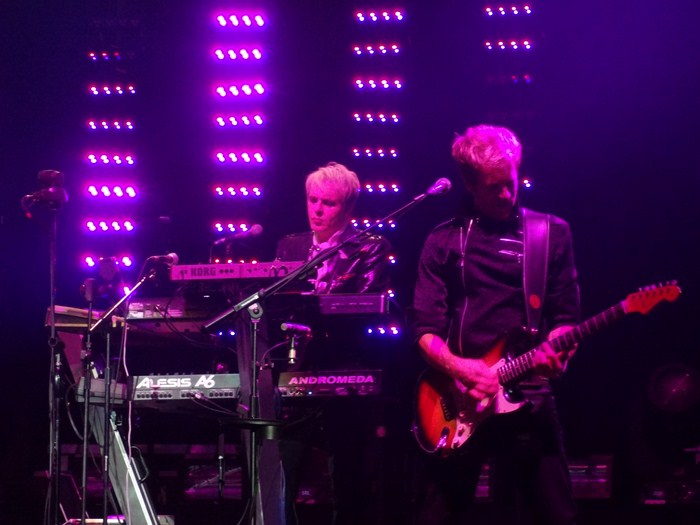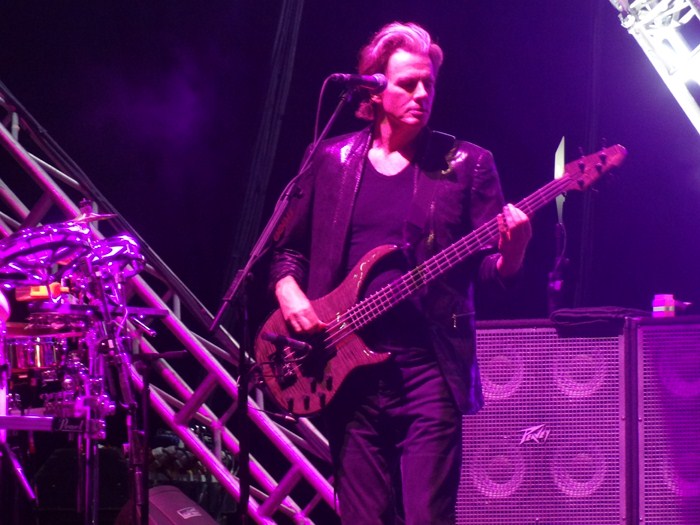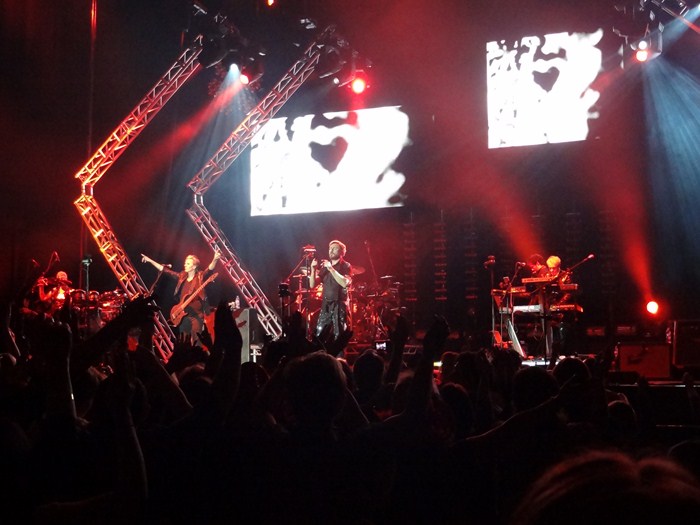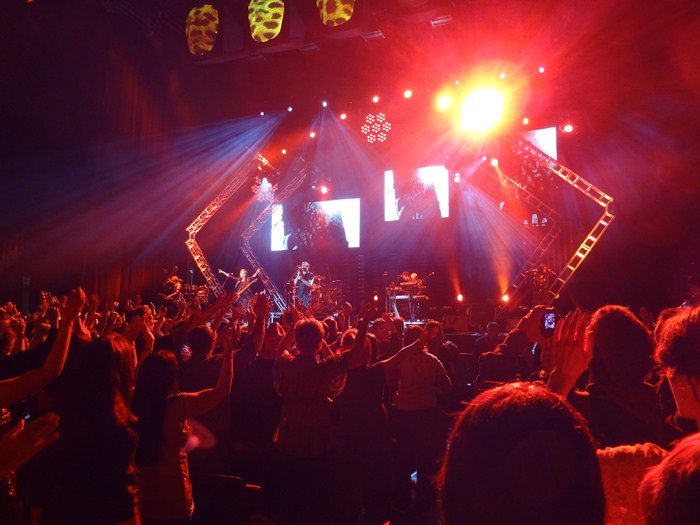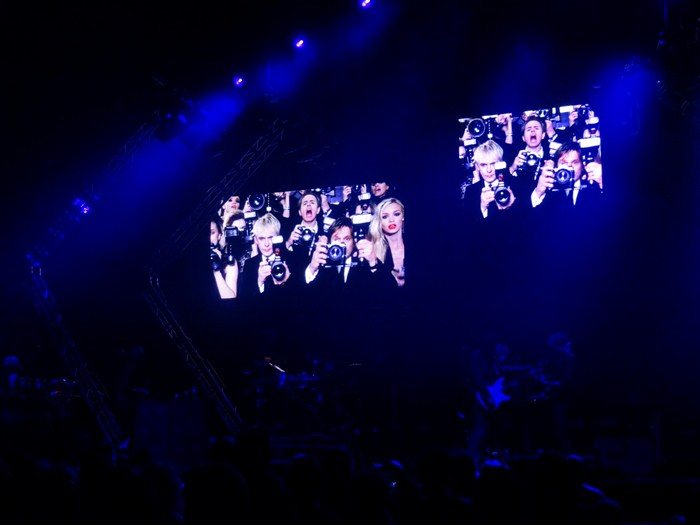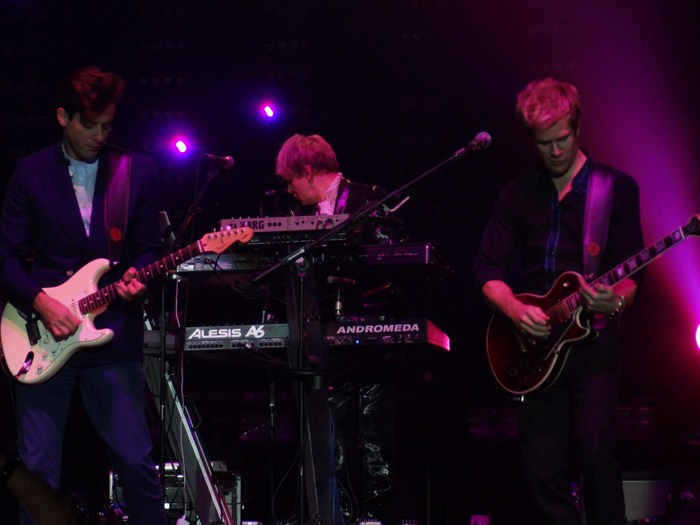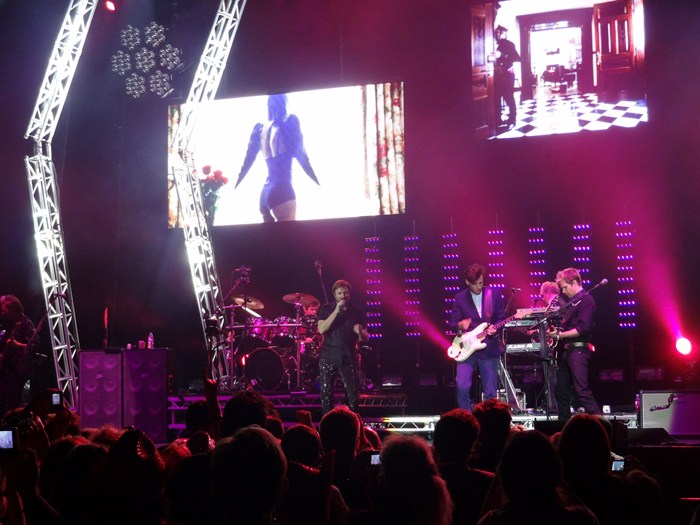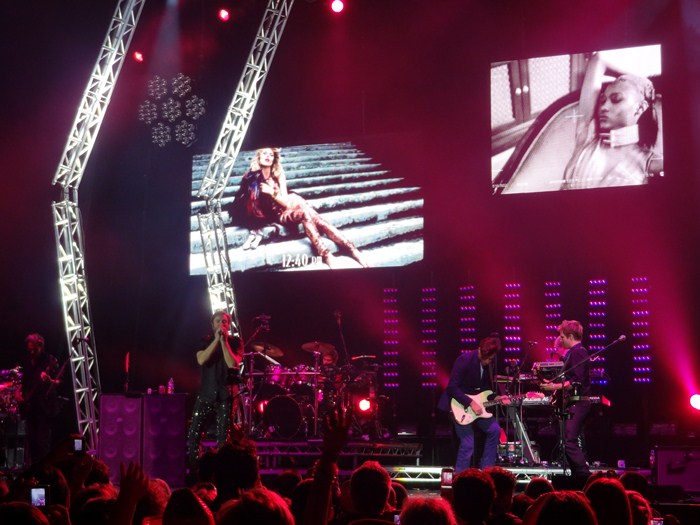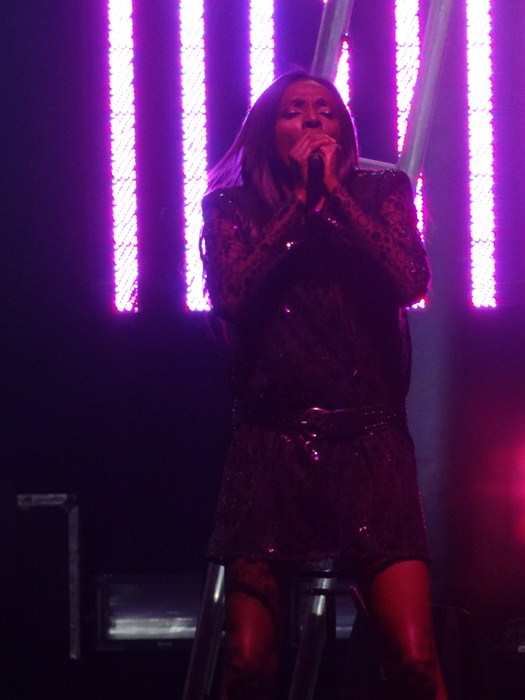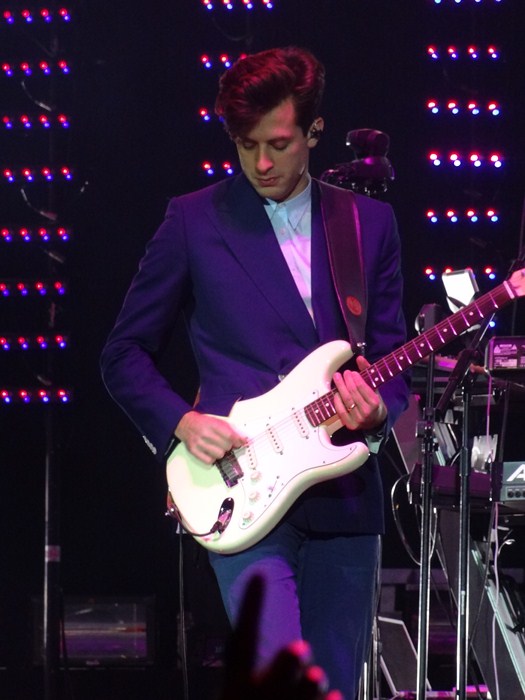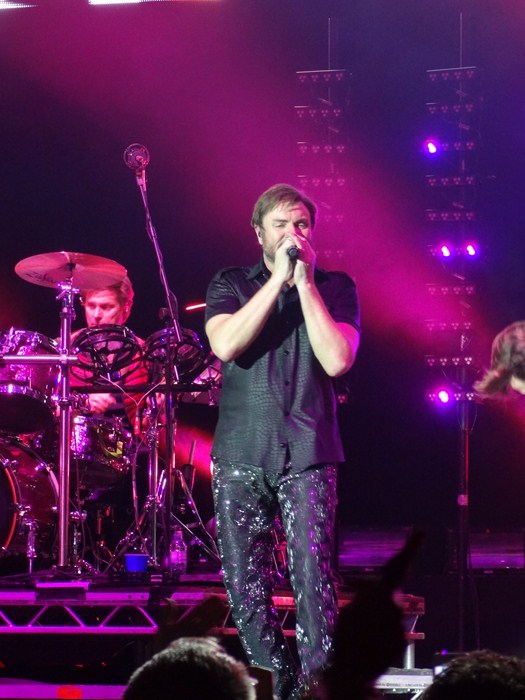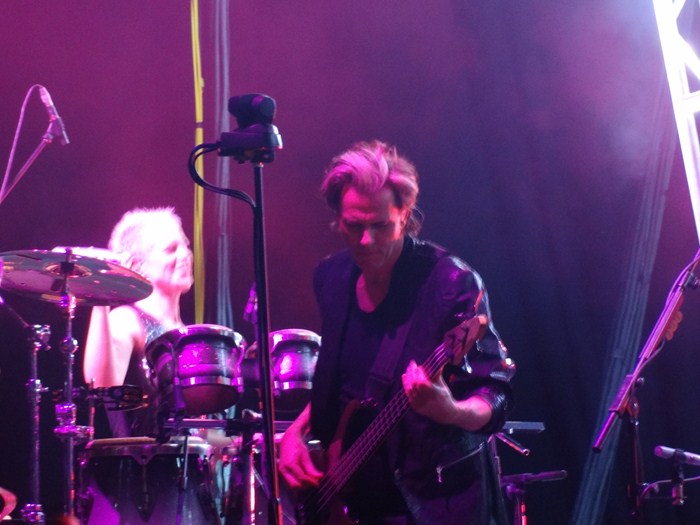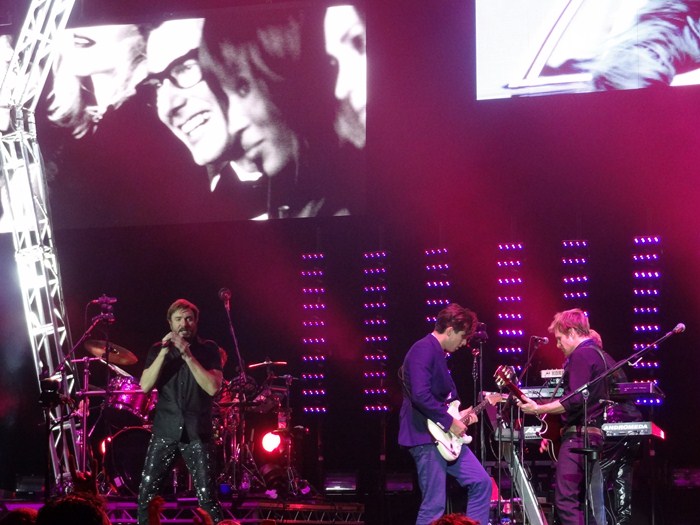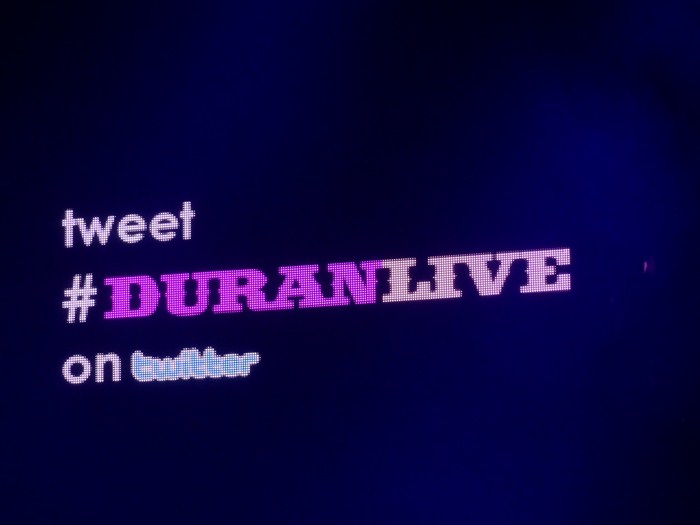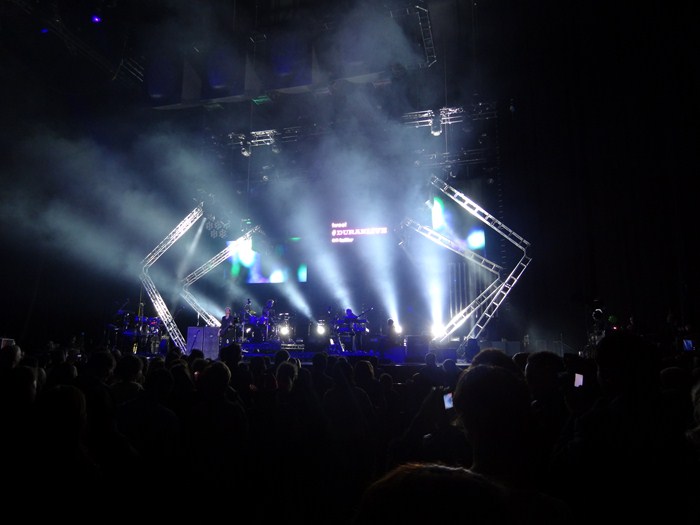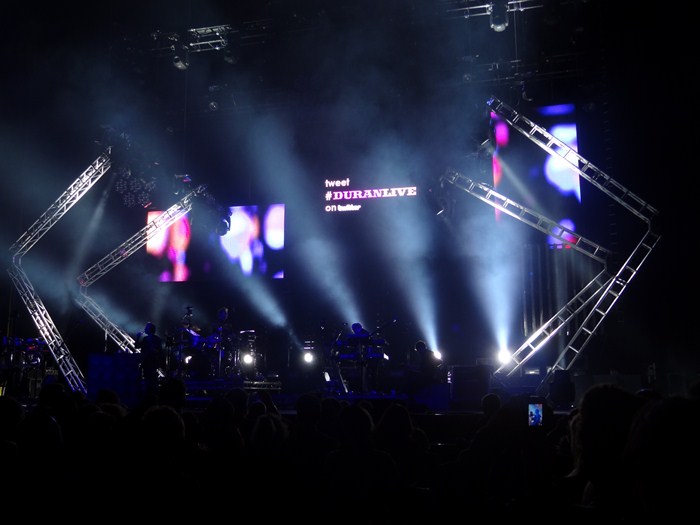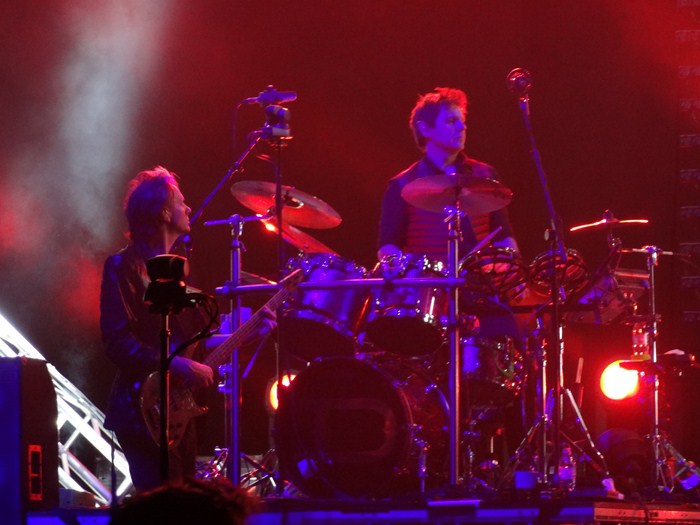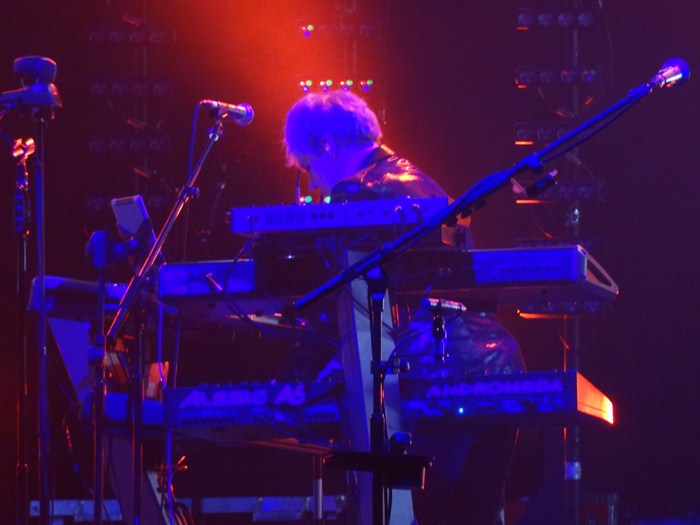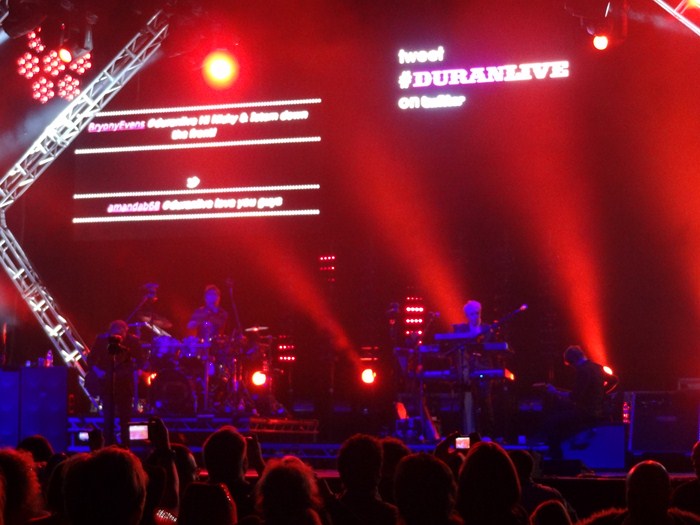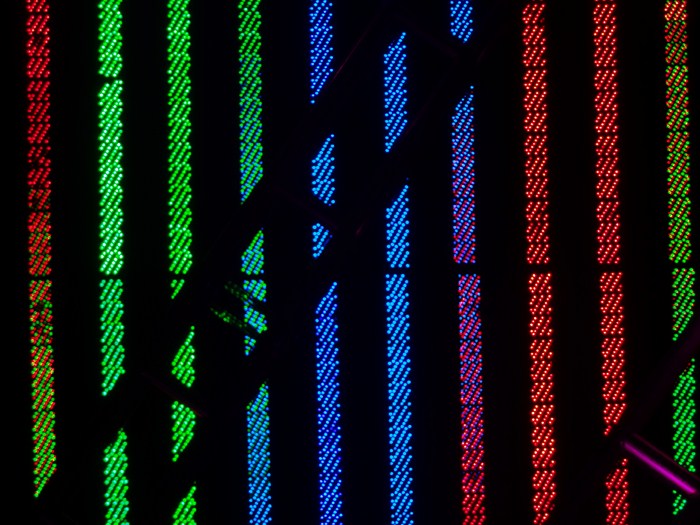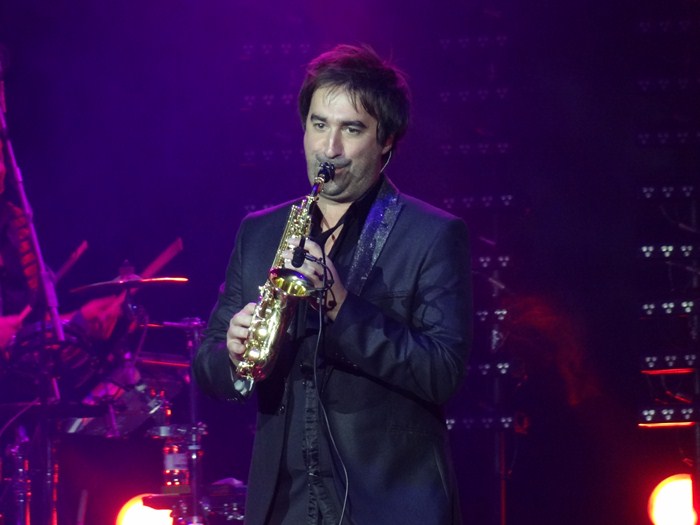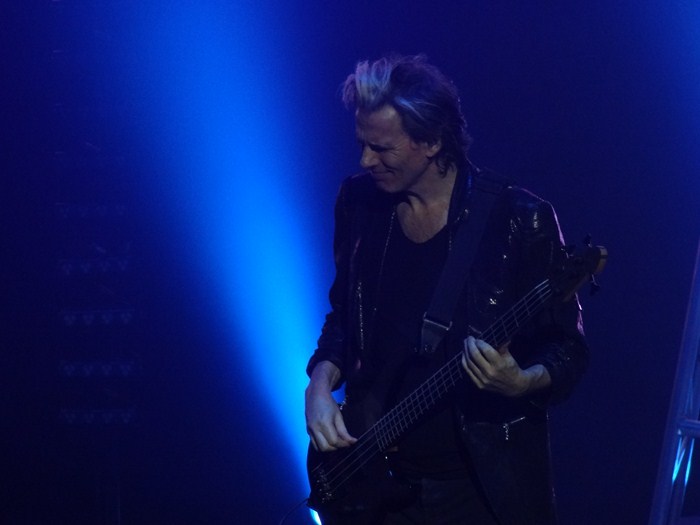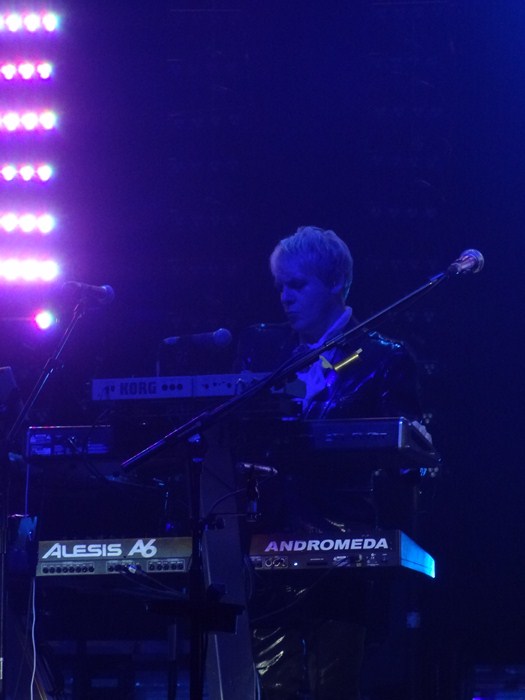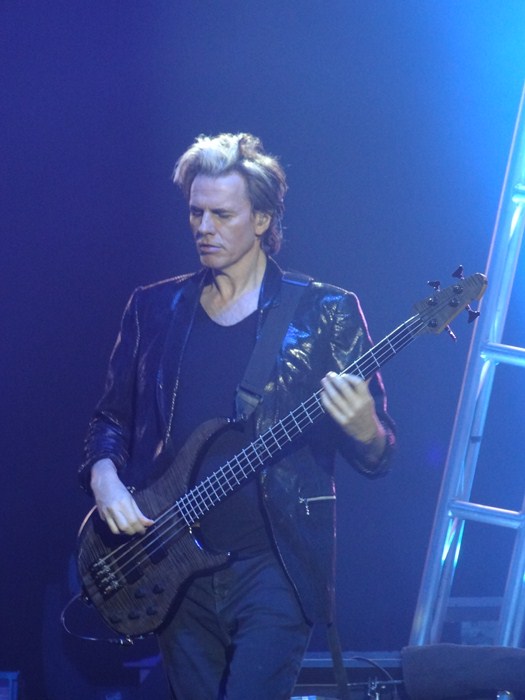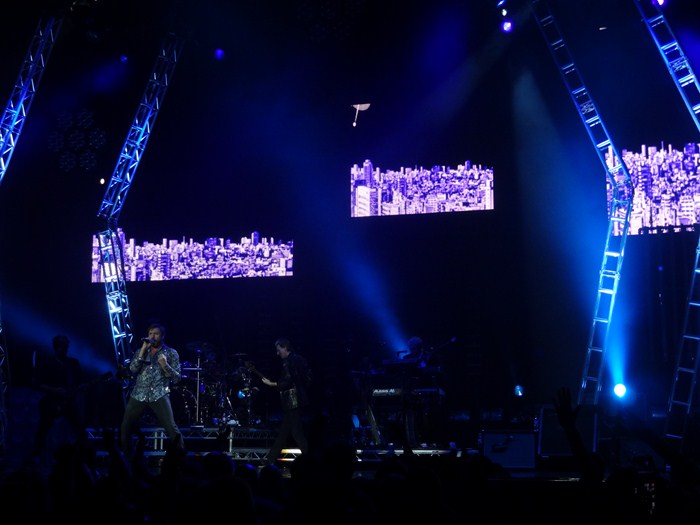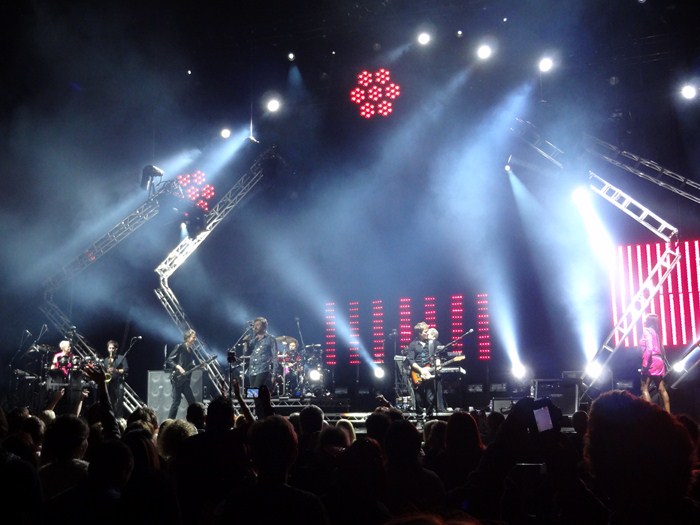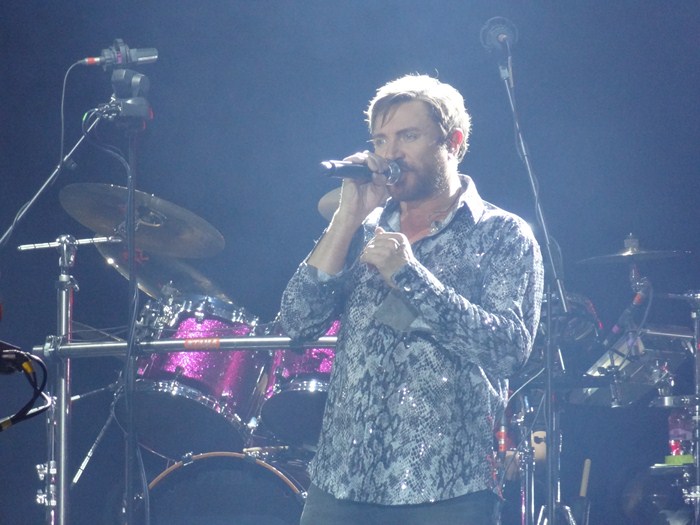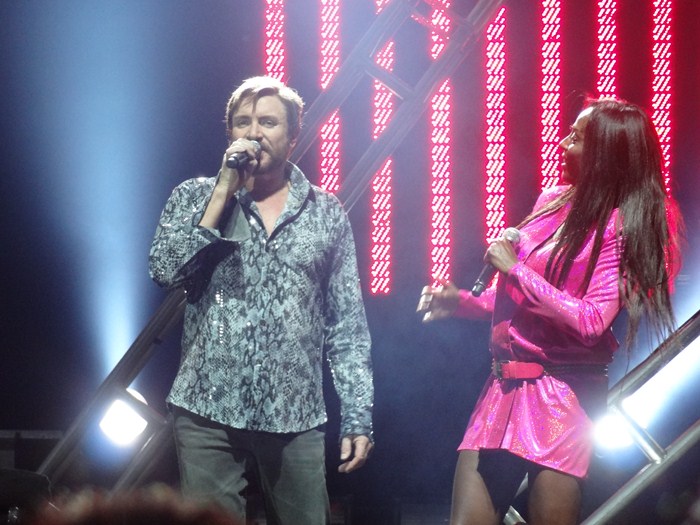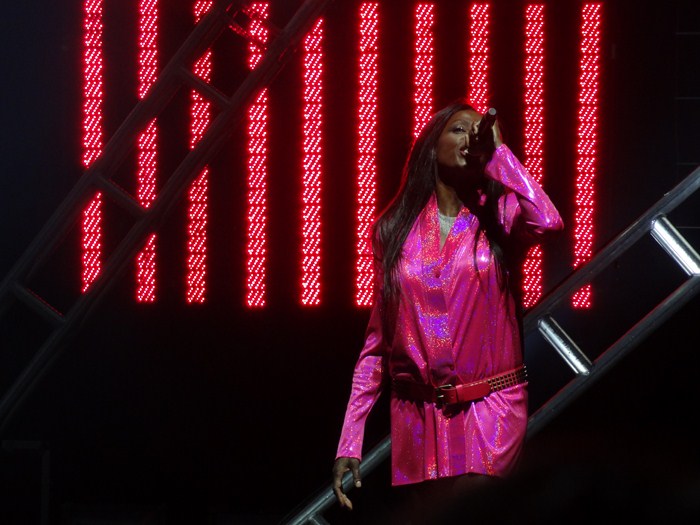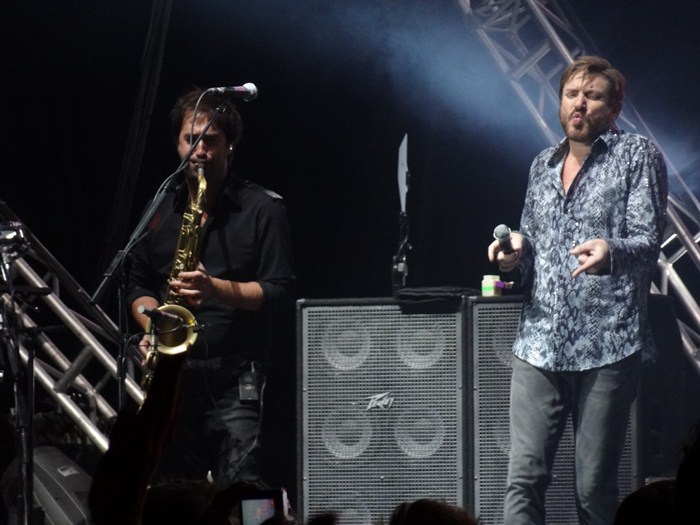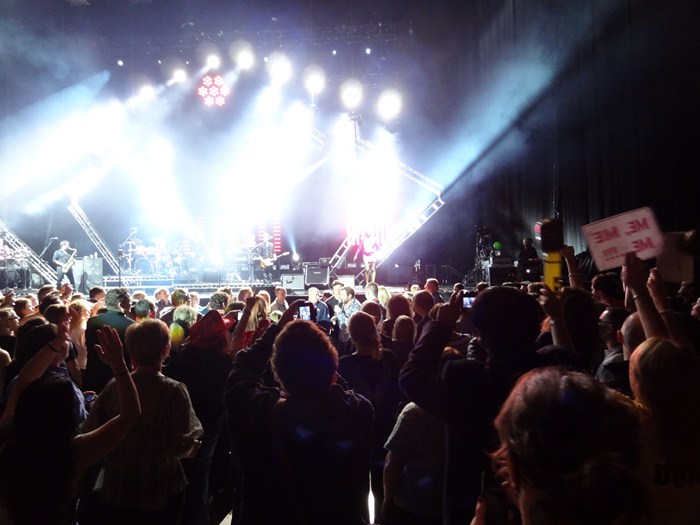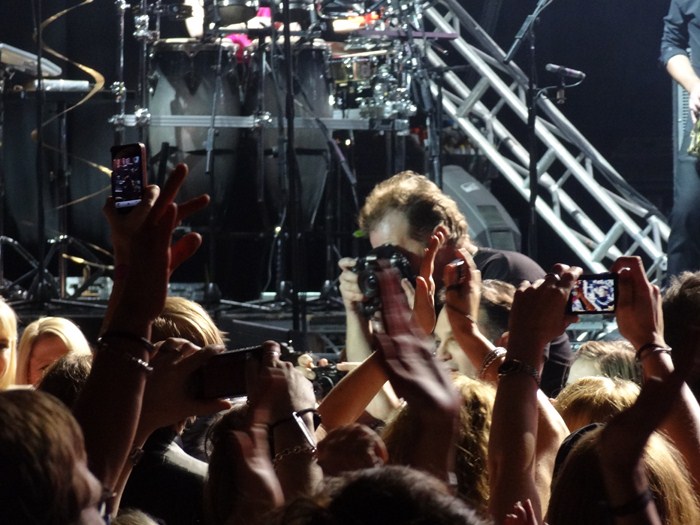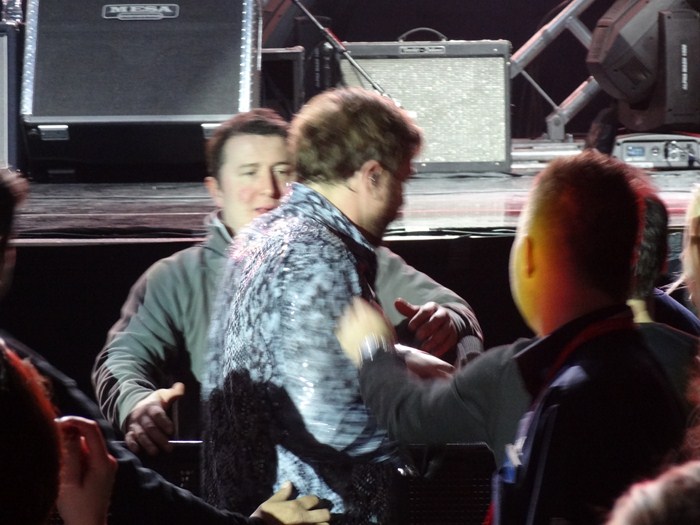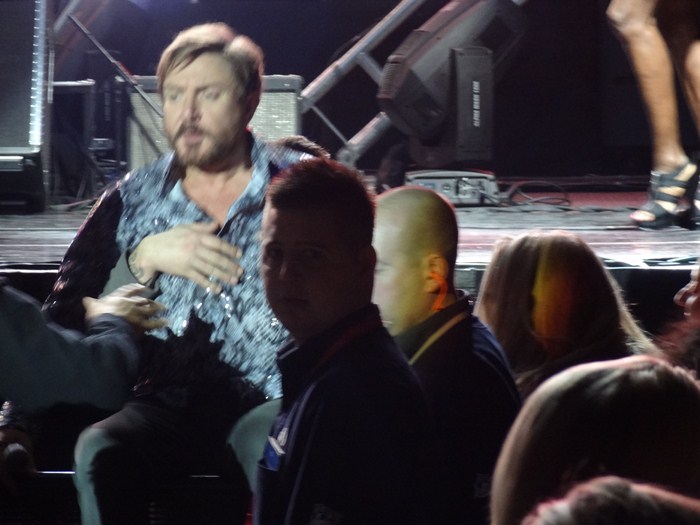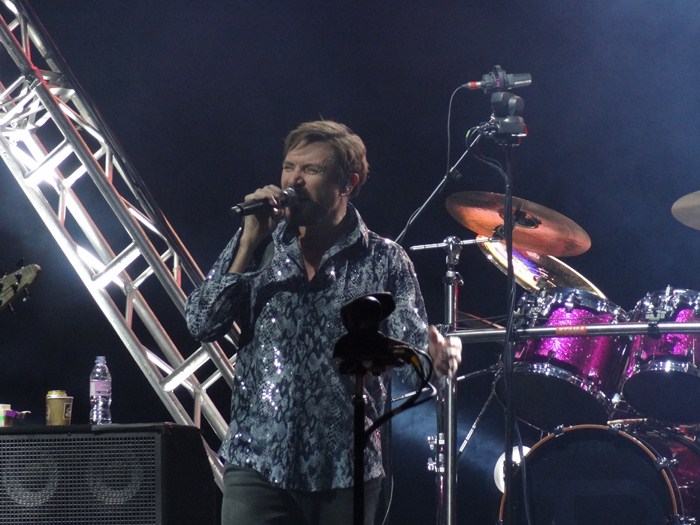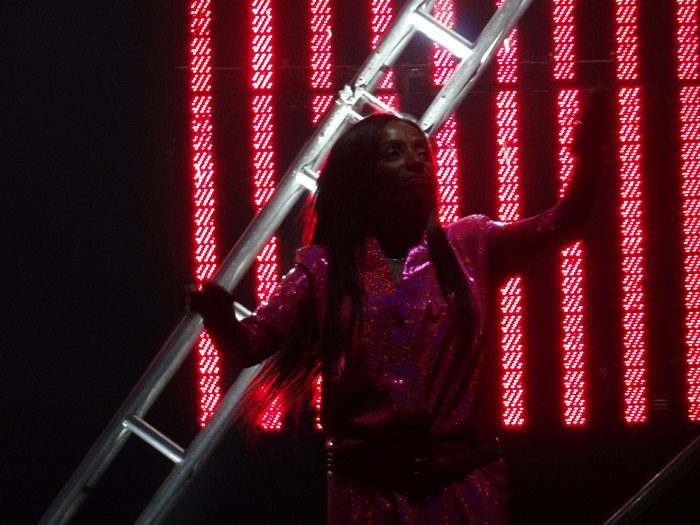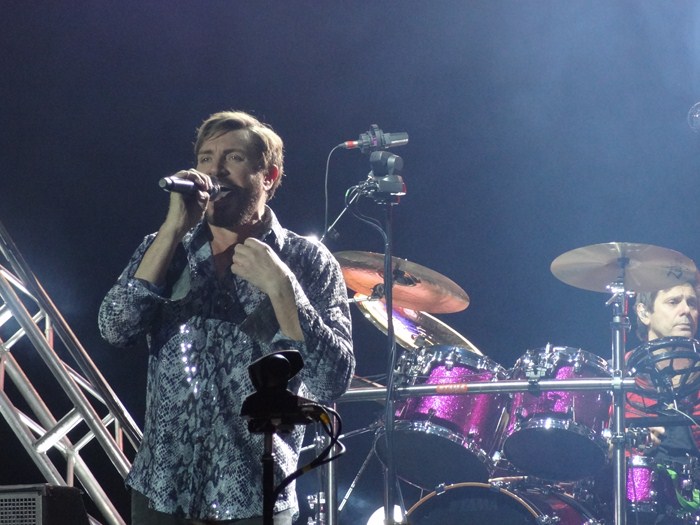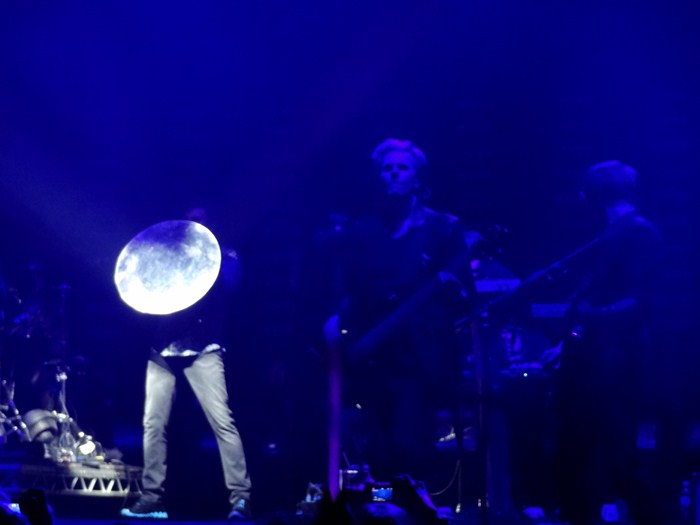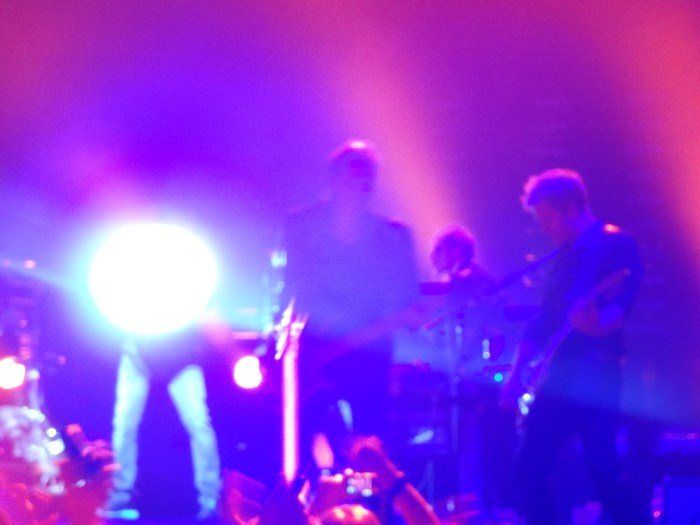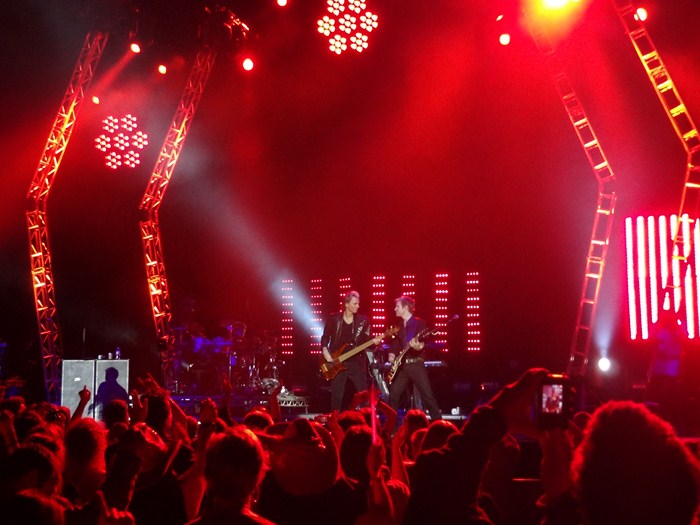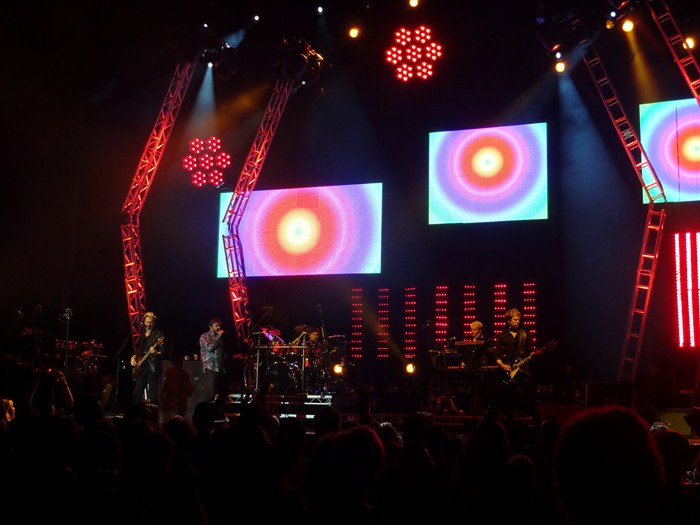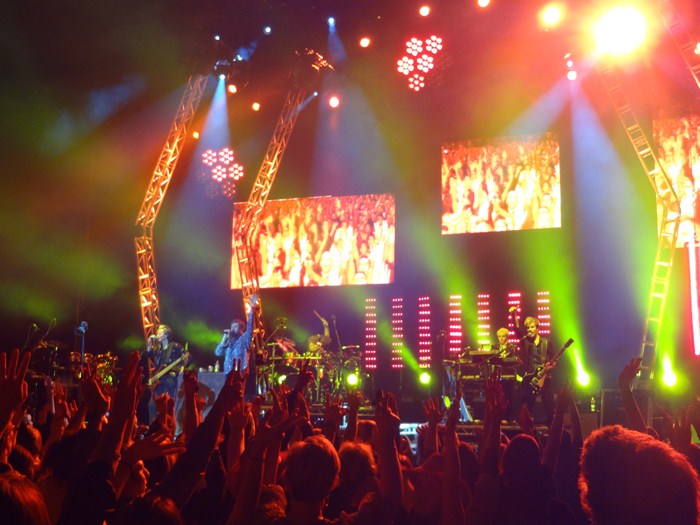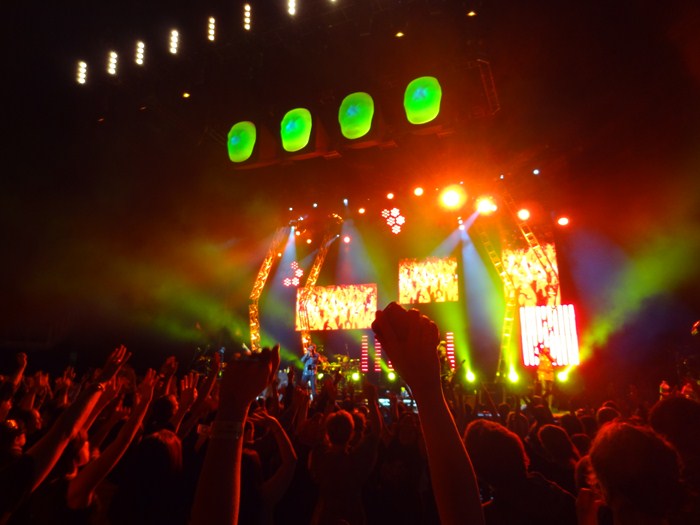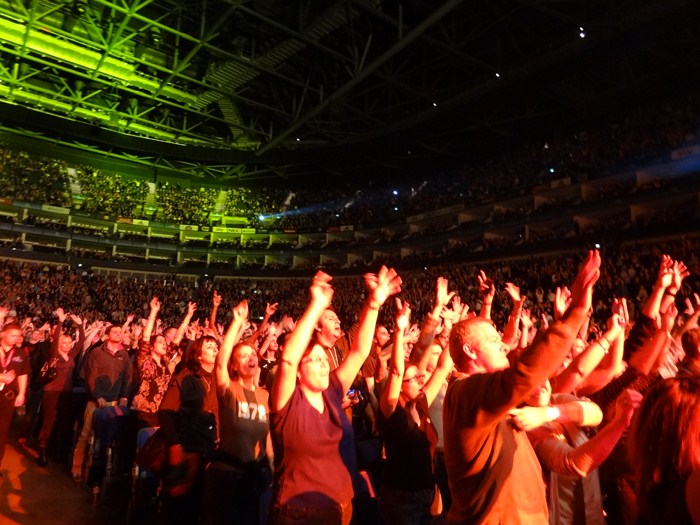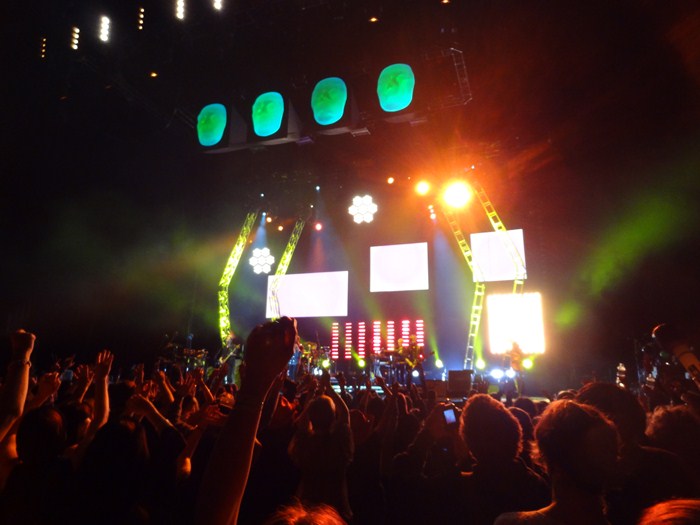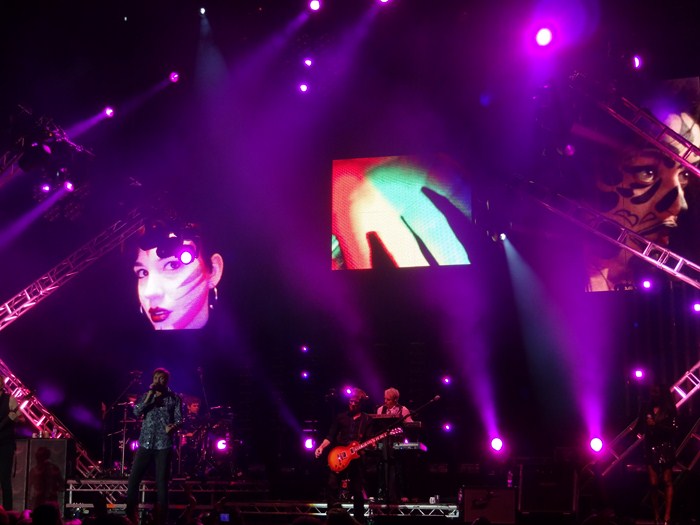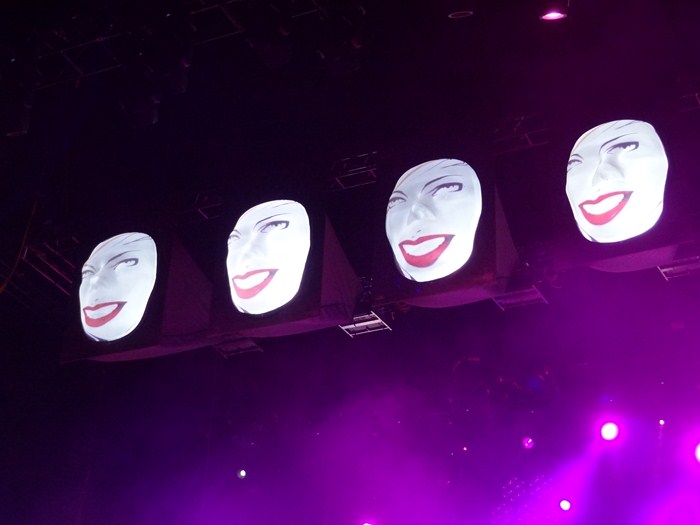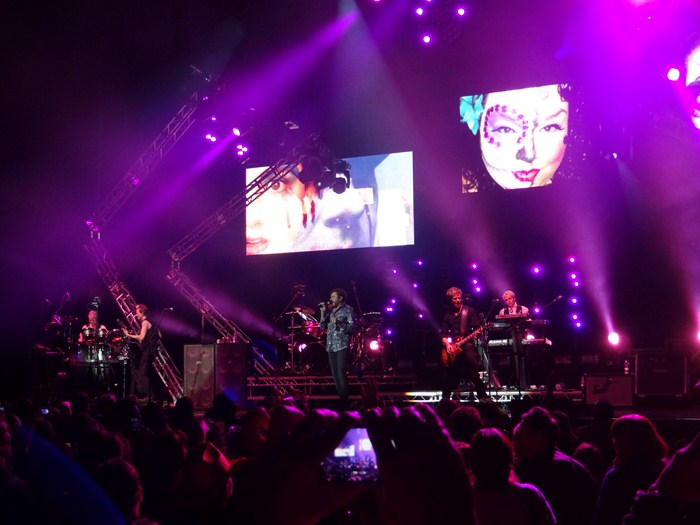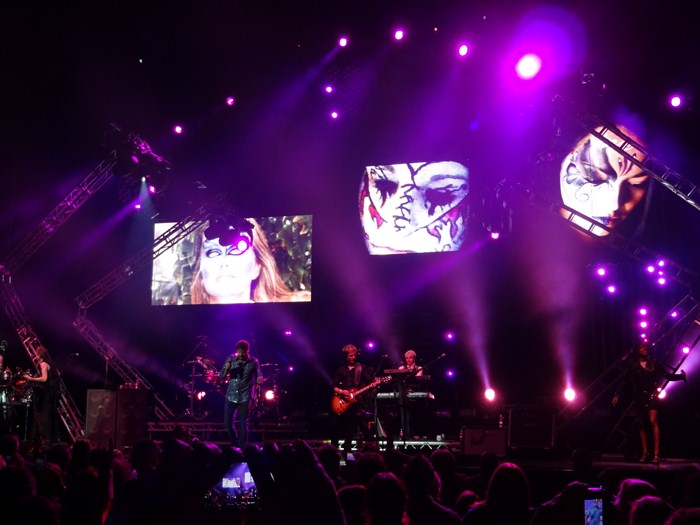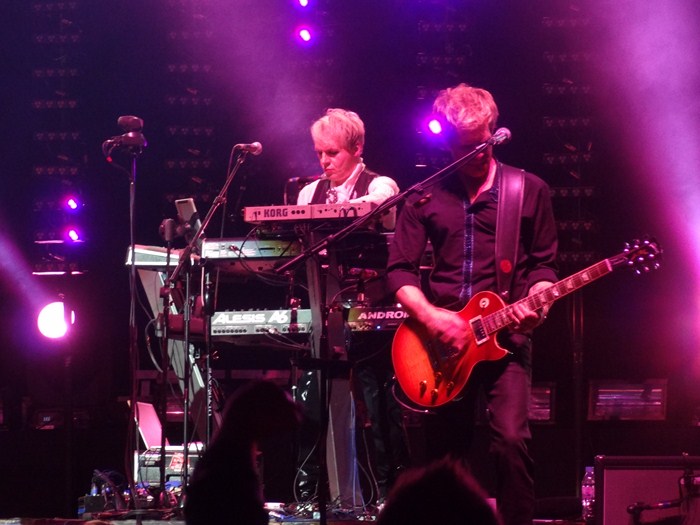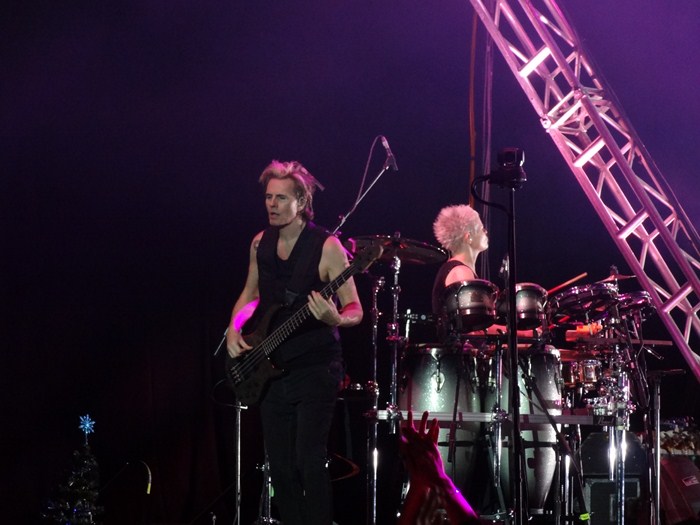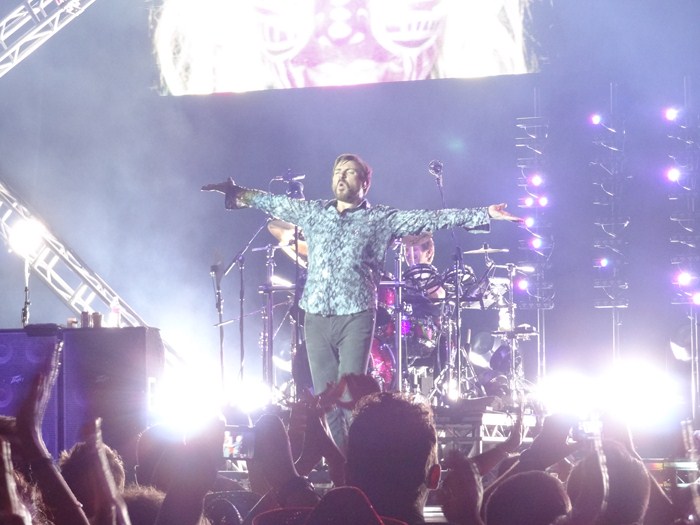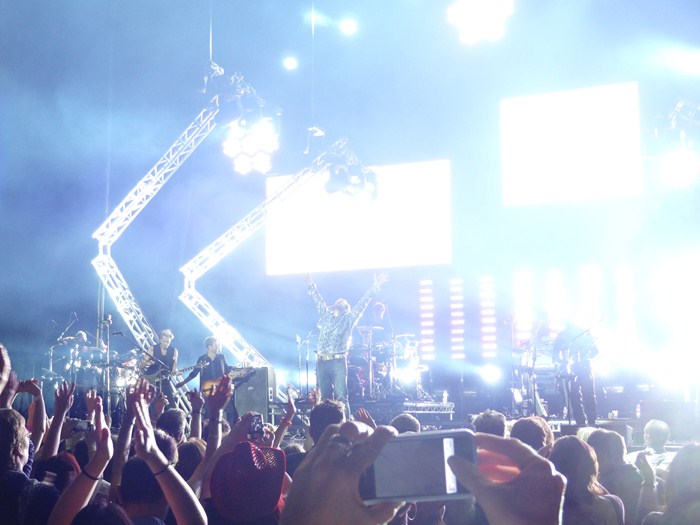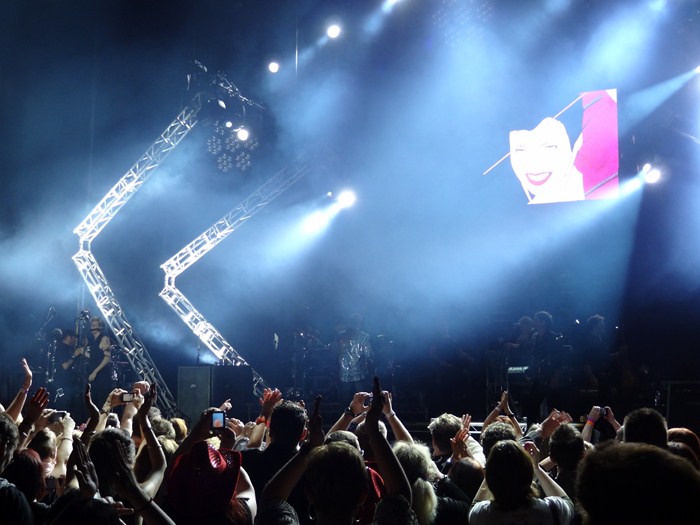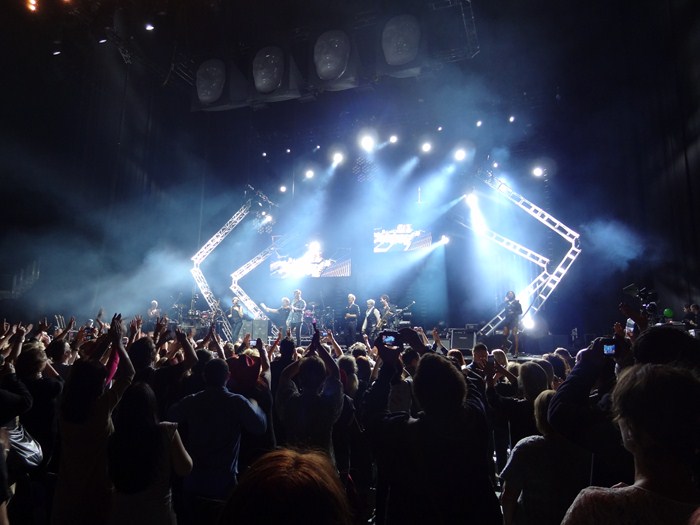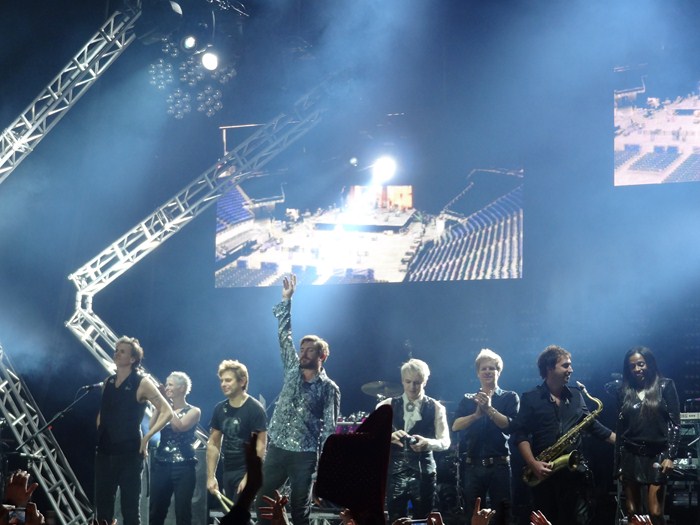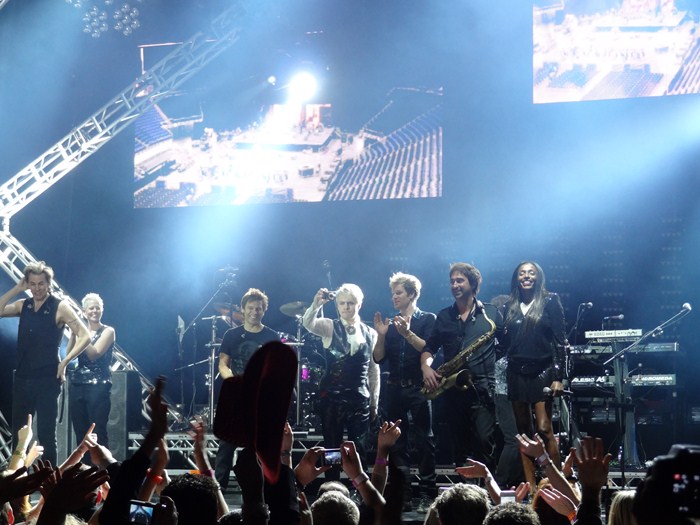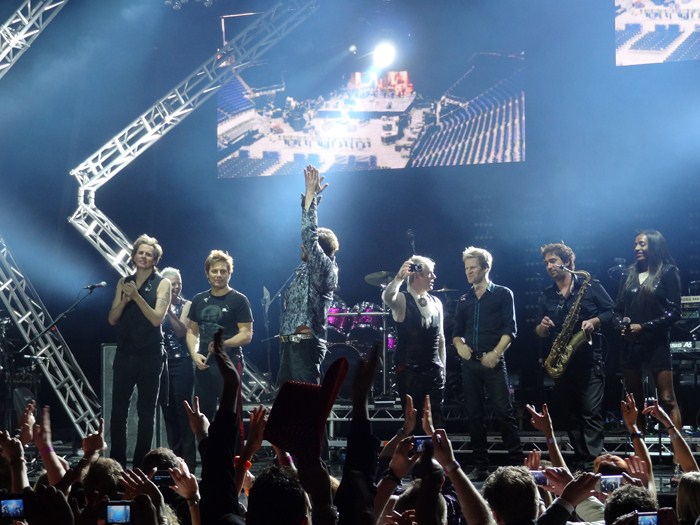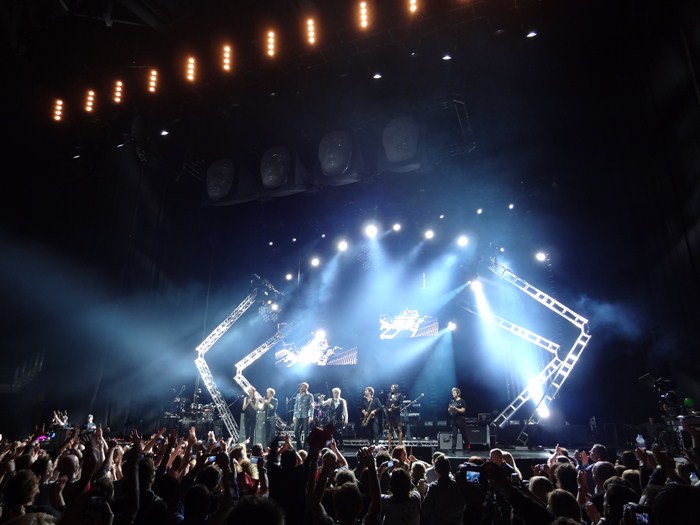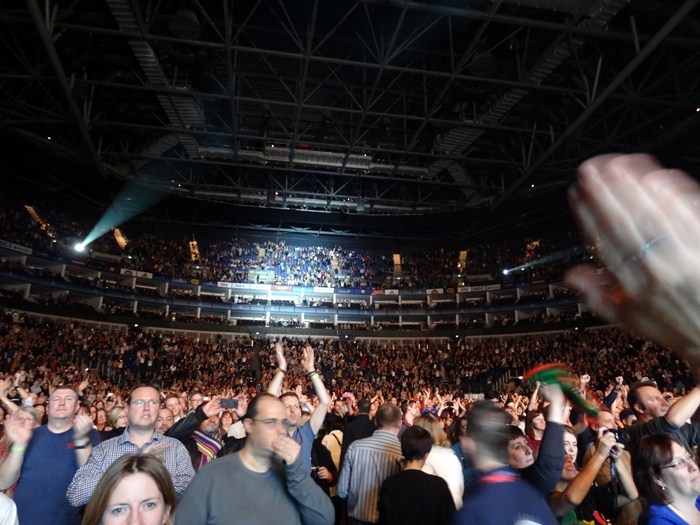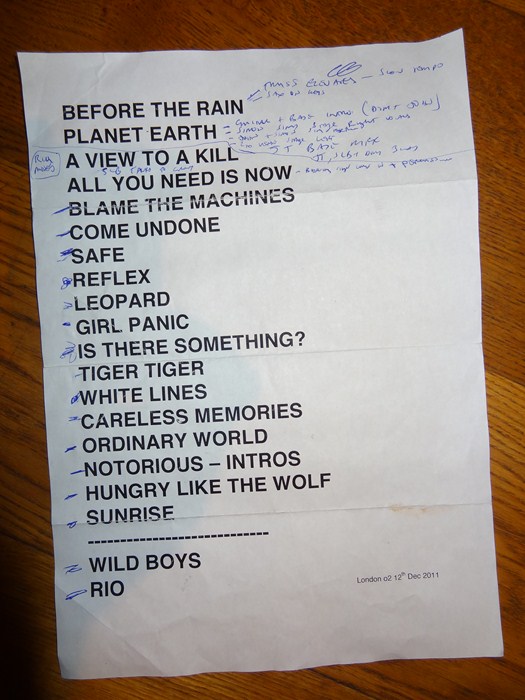 Jason DeBord