This is the second in a series of photojournals covering concerts during my trip to England and France. Tonight's performance was New Order, which was held at the Troxy in East London, England on December 10th, 2011.
Who: New Order
Venue: Troxy
Where: London, England
When: December 10, 2011
Seating: General Admission (front row center)
PLEASE NOTE: This article first appeared in different form on the Original Prop Blog (click here for original), and has been copied to the Rock Subculture Journal after the fact.
Articles that are part of this London/Paris/Liverpool Journal can be found within the "England/France Journal 2011" category:
I have been a huge New Order fan going back to the early 80s. For those unfamiliar with the band, they were formed by the surviving members of Joy Division after the 1980 suicide of their lead singer, Ian Curtis. Bernard Sumner took over vocals, Stephen Morris and Peter ("Hooky") Hook continued with bass an other instruments, and Gillian Gilbert joined the reformed band, which had a strong electronic pop change in direction from Joy Division's post punk sound.
Being a British band and breaking up a few times over the years, many have never had an opportunity to see them perform live, and the last break-up, with a division between Peter Hook and the other members of the band, left most fans suspecting that they may never see the band play together again. The last time I saw them in concert was at Shoreline Amphitheater in 1993, and they have not even played in their homeland of England for five years until tonight.
The recent reunion all began with two concerts (one in Paris, one in Brussels) to benefit their friend and filmmaker Michael Shamberg, and tonight's show was a "one off" performance. The reunion was not without controversy, with founding member Peter Hook, no longer involved in the band, being publicly vocal about his disagreement with the new line-up.
Original members Bernard Sumner, Stephen Morris, and Gillian Gilbert have been joined by Tom Chapman on bass guitar and Phil Cunningham as an additional guitarist. All of them, save Gilbert, are also involved in the Bad Lieutenant, a band formed following the last break up of New Order (also involved are members of Jake Evans, who opened for New Order at the gig tonight).
In any event, giving the above and fortuitous timing, I was able to go to the concert tonight, and it was an incredible experience.
Coming off of the great Coldplay concert last night, friend and fellow hobbyist (and music aficionado) Oz went with me to this show, and we were extremely lucky on several fronts.
The tube/metro serving the Troxy is shut down this weekend, and poor planning on our part left us scrambling to find a way to the venue. Ultimately, we were able to secure a taxi, and actually arrived late to the venue. However, because I purchased my tickets from outside of England, they could not be mailed and I was to pick them up at Will Call. There were many long lines, so I asked security which line we should wait in for Will Call, and he directed us off to an independent queue space… with no one else waiting in it.
Less than a minute later, we were directed into the venue. We went to Will Call and I presented my passport – the employee knew my name immediately and handed us our tickets. We were directed into the concert area, where we had general admission/floor/standing tickets. It was empty. We literally walked up to the front center position below the stage, and looked at each other, astonished.
As noted, Jake Evens provided a fantastic opening, and at one point, to my surprise, at one point I looked to the right of the stage, behind a curtain (that I could easily see past given my proximity to the stage), only to see Bernard Sumner himself watching the opening act, and then looking over to me and sharing a nice smile. A surreal moment.
It was a genuine thrill to finally see New Order come out on stage, to the sounds of 'Elegia', which then transitioned into 'Crystal' (for which the official video, which played as backdrop here, served as the inspiration for the name of the band, The Killers – with the more hip and youthful faux band performing in the video as a bit of commentary on the music business). Both of these run continuous in the embedded video below. We were so close, I couldn't fit the full stage into the frame of my camera for photos or video (even pushing the zoom out wider/further than what we were physically seeing).
Below is an additional video, for 'True Faith':
Video of 'Bizarre Love Triangle':
New Order has such a fantastic catalog of songs, it was no surprise that much was left out; but what was played was done with great spirit, energy, and fun. There were some surprises as well – after getting over the notion that I was actually seeing New Order play again, before my eyes, out they came with the song 5-8-6 – a non-hit favorite of mine, that I would never have imagined that I would ever see live.
Below is a partial video recording of one of my all time favorite songs, Blue Monday (partial because my digital camera ran out of batteries):
The band closed out with Joy Division's biggest hit, 'Love Will Tear Us Apart', which was released right before Ian Curtis' death. It is also one of two songs I will see performed live during my European trip that was featured in the Donnie Darko soundtrack.
A few good bits of memorabilia were tossed into the audience – Bernard Sumner tossed out his guitar pick, which bounced off my hand and was rescued by the gentleman standing next to me, who was thrilled. Drumsticks, set lists, more guitar picks… I was lucky enough to secure two pieces. The first I asked a roadie to get for me, which I assumed was Bernard's set list, as it was taped to the monitor at his feet, but ended up being the typed out lyrics to the aforementioned encore closing song, 'Love Will Tear Us Apart' (it was originally written and sung by Ian Curtis for Joy Division, which would explain the assist). After most had cleared out, I also spotted one last played and discarded guitar pick on the stage, which a roadie was kind enough to retrieve for me (this one used by Phil Cunningham. Photos of all below.
As with the Coldplay concert, below are photos taken by me at the show. I will also be uploading videos, but again, the hotel WiFi is very slow, so the article will be updated in the future as I am able to share more videos.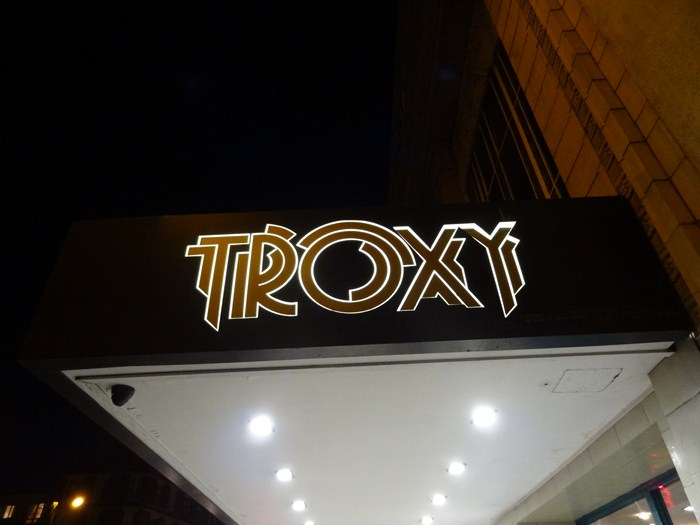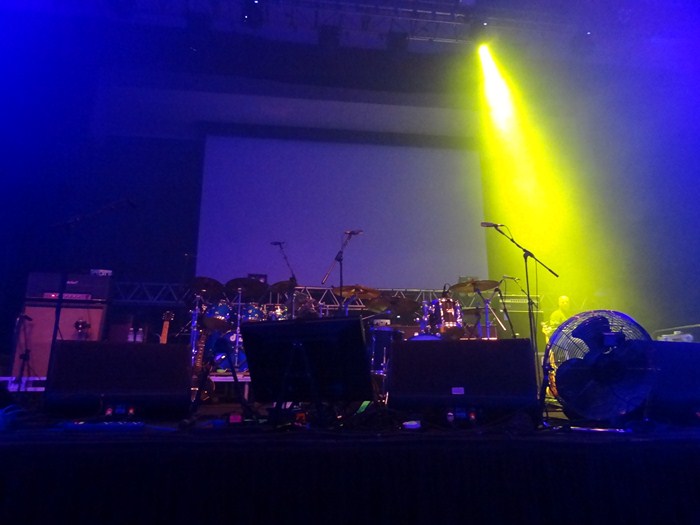 An empty stage save for the phenomenal DJ providing into and intermission between supporting act and New Order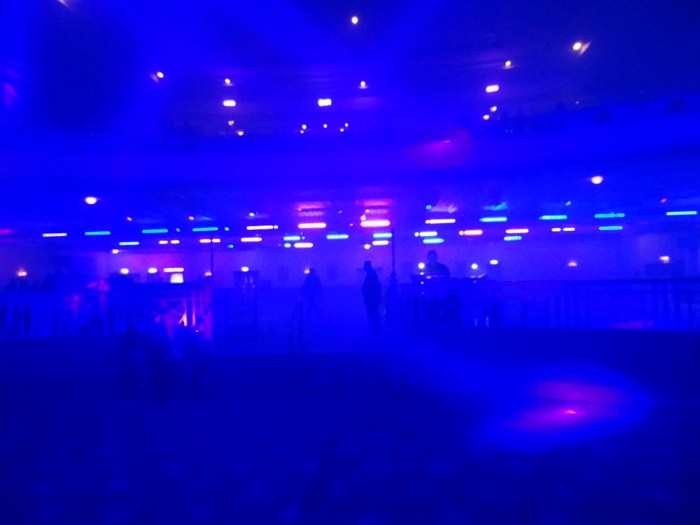 The venue slowly starting to fill in…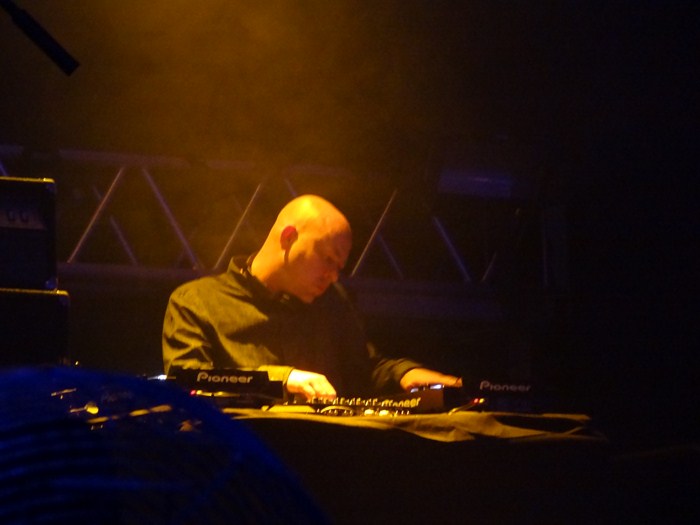 The DJ…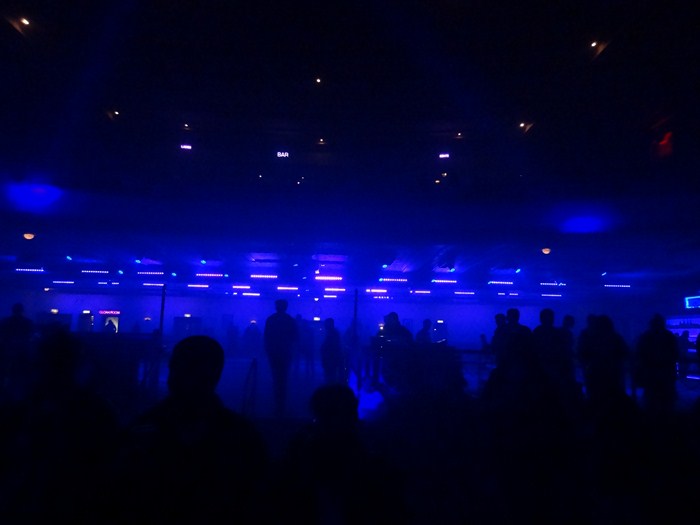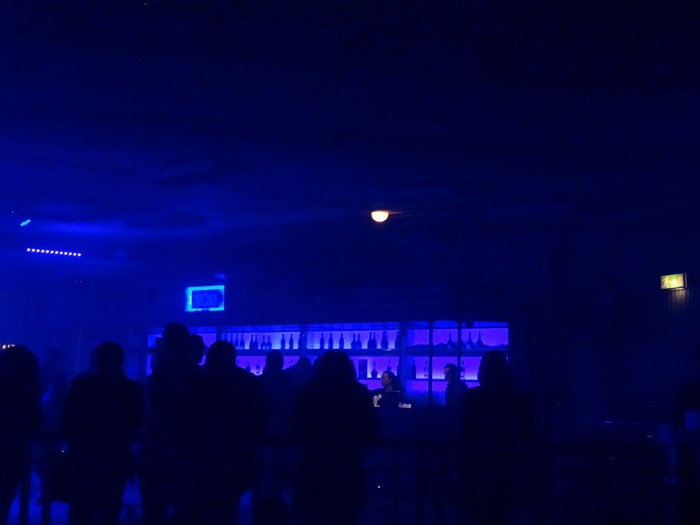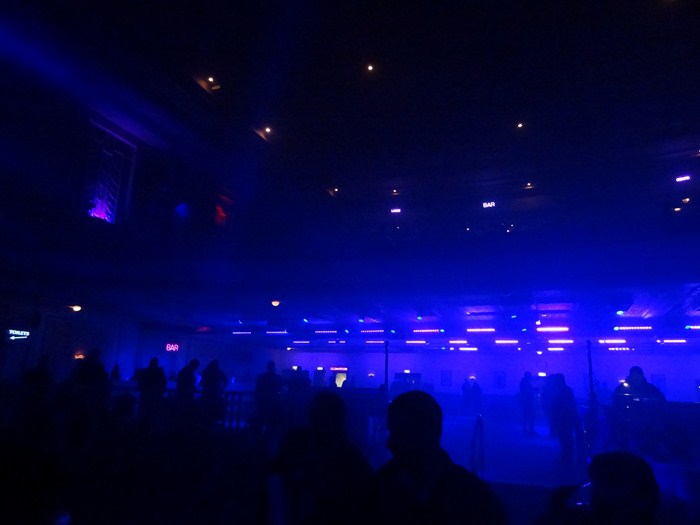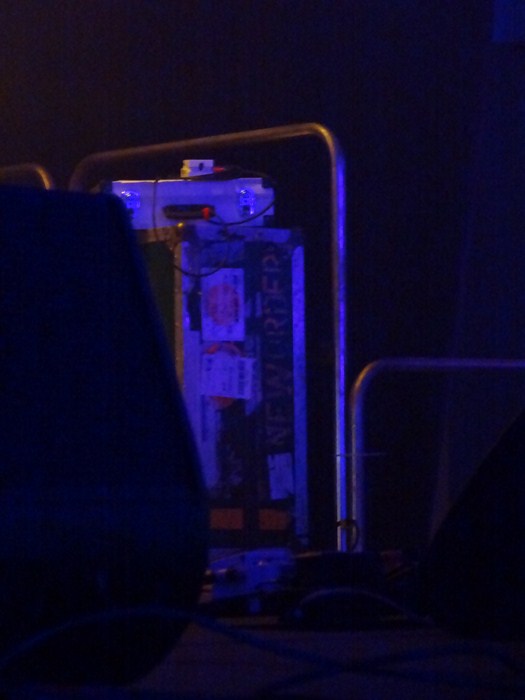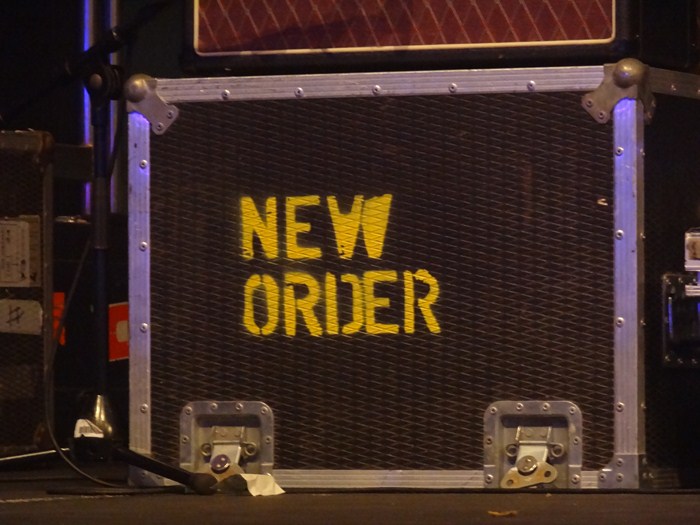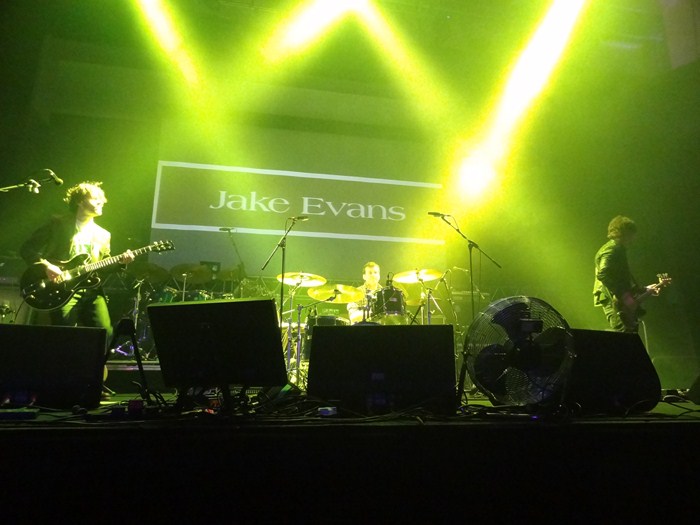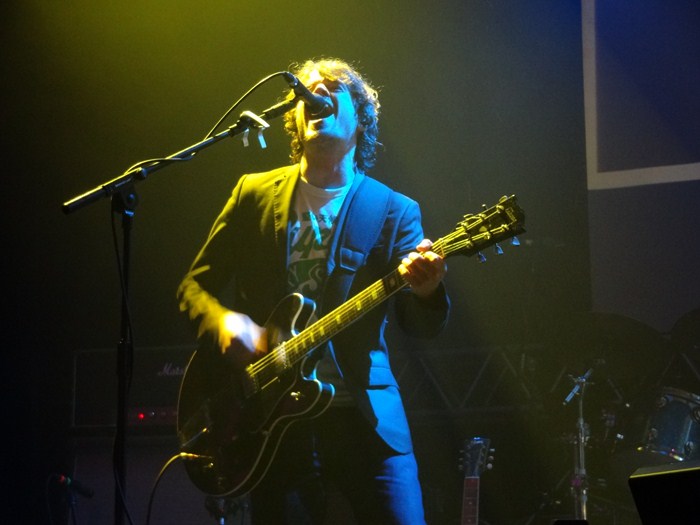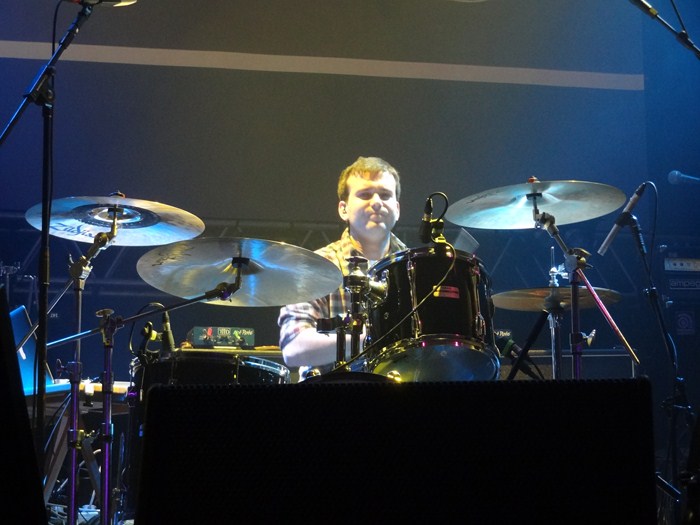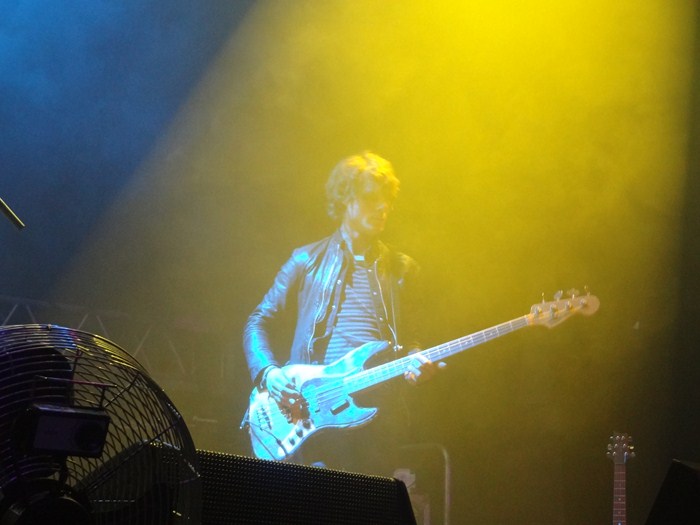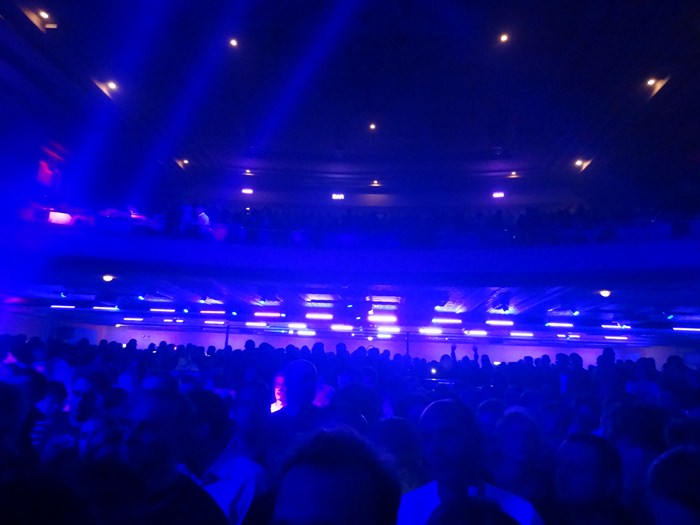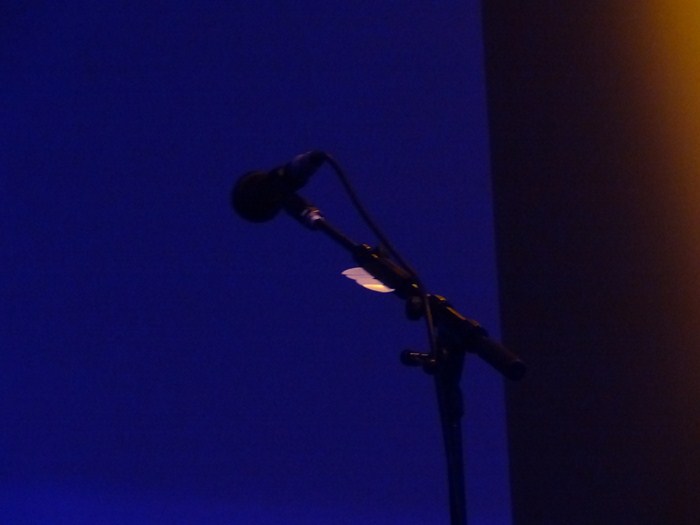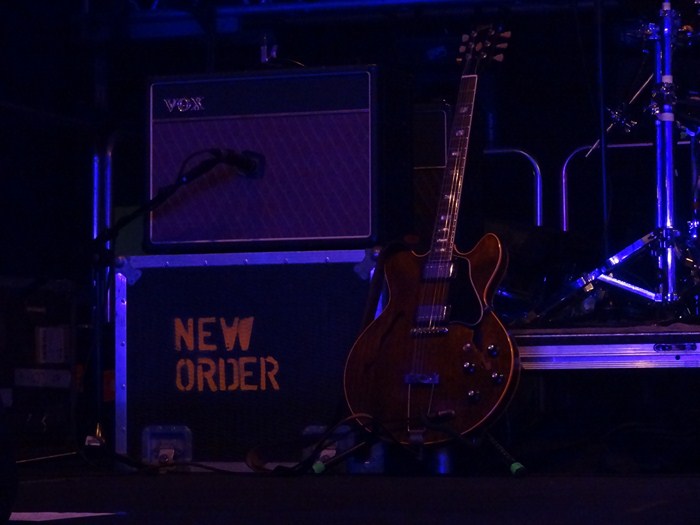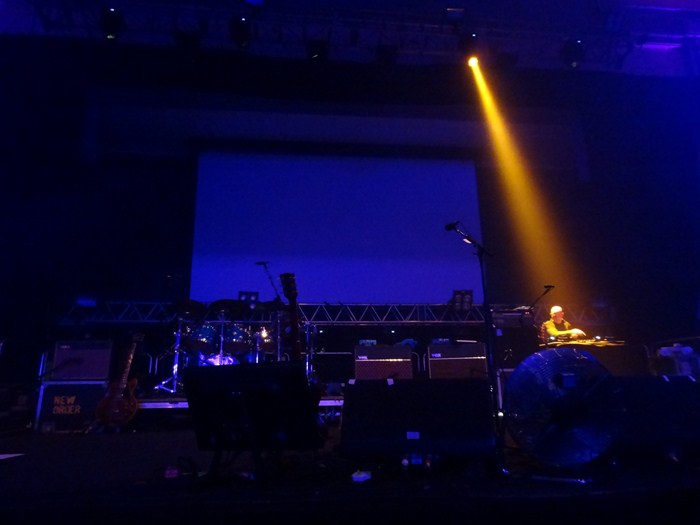 Still waiting for New Order – awesome DJ set…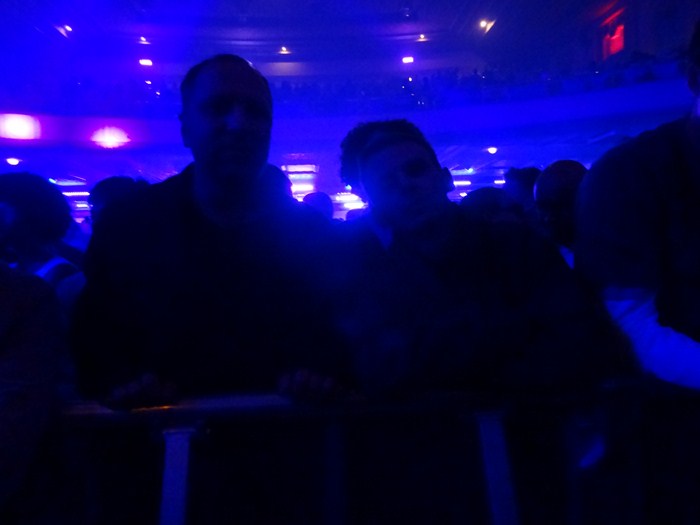 Jason and Oz (photo taken by press on other side of the barricade)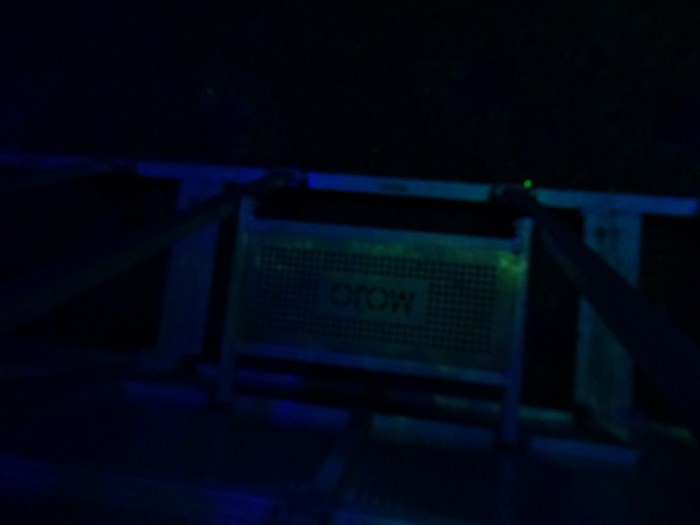 The Mojo barricade – the only thing keeping us from being smashed against the stage…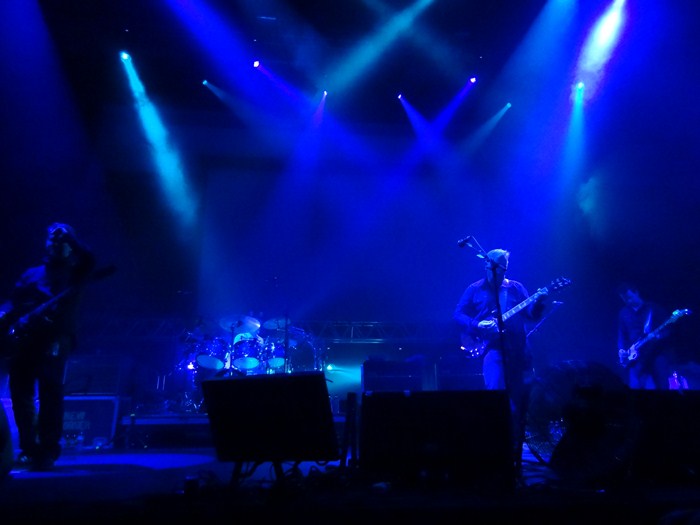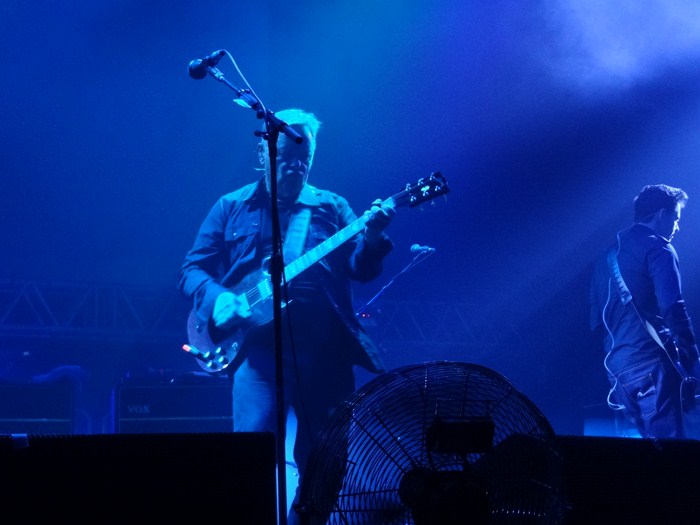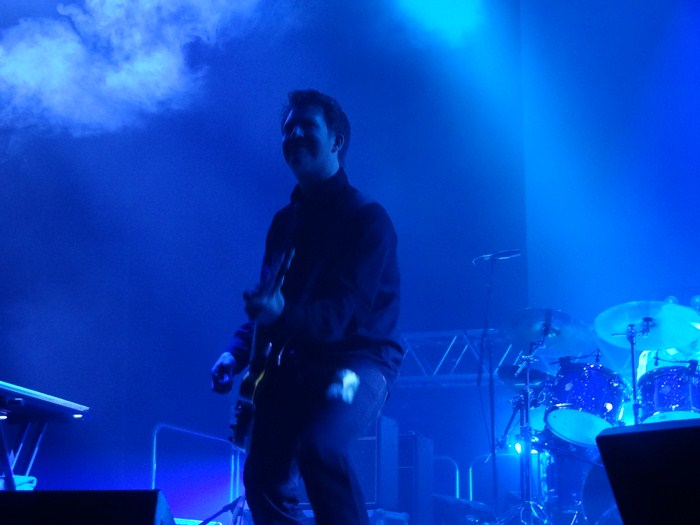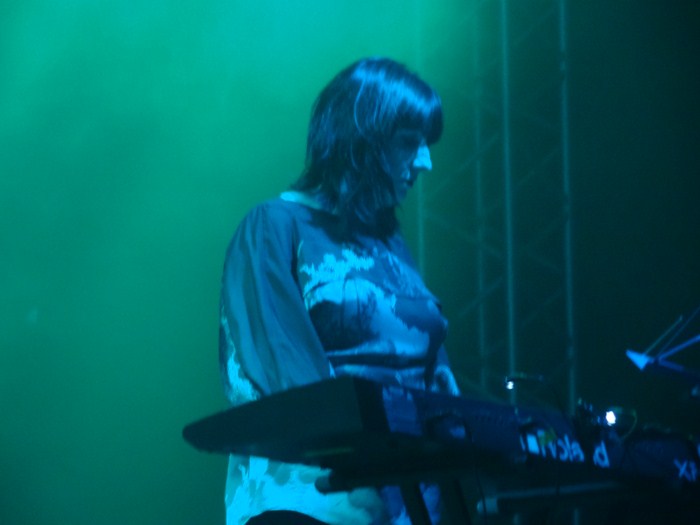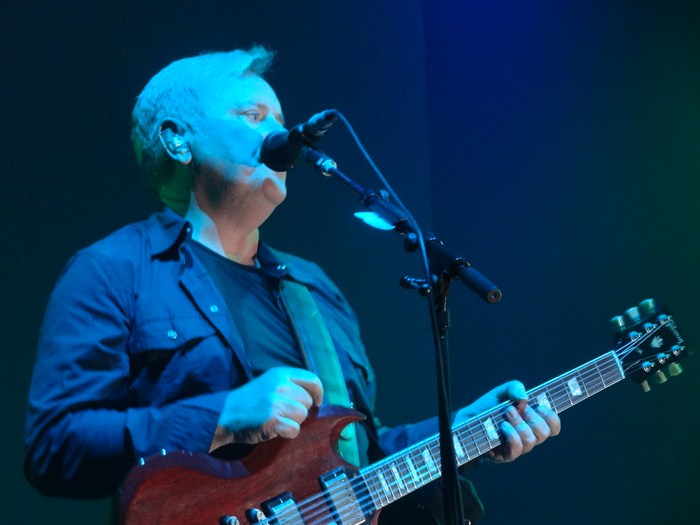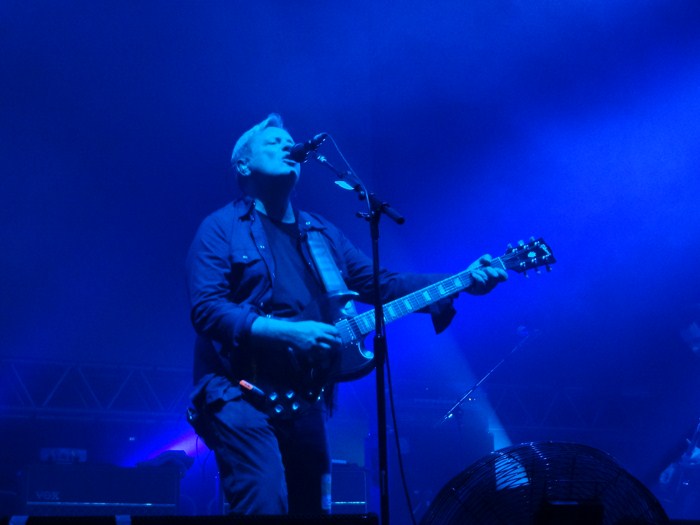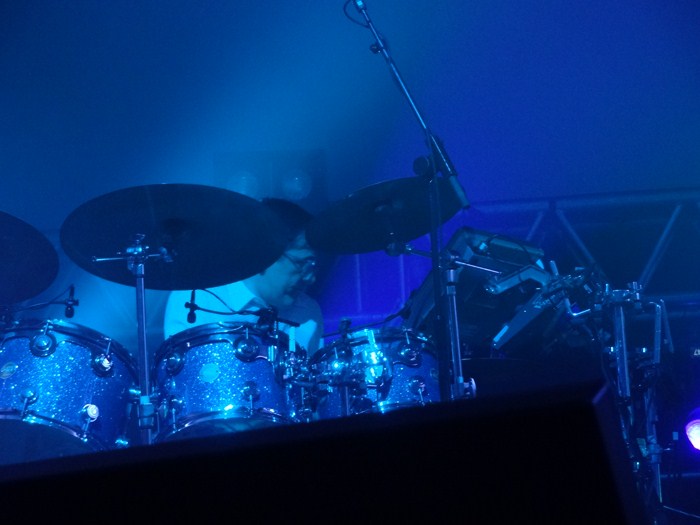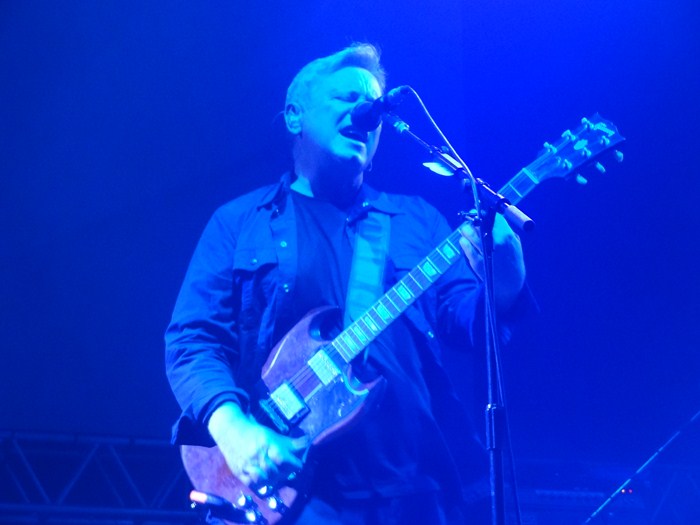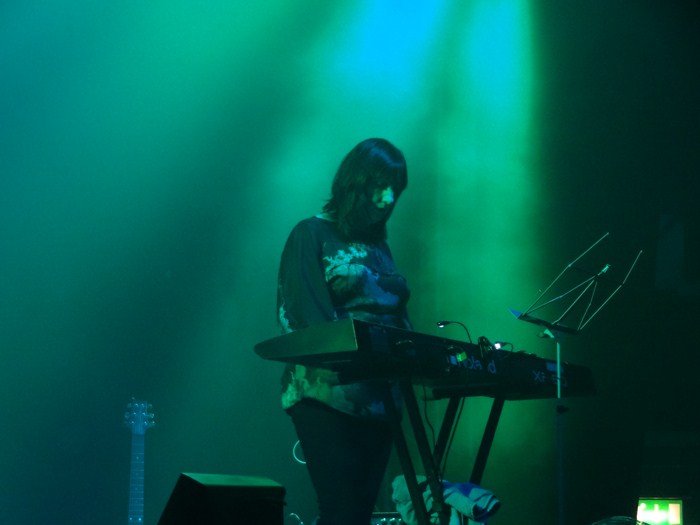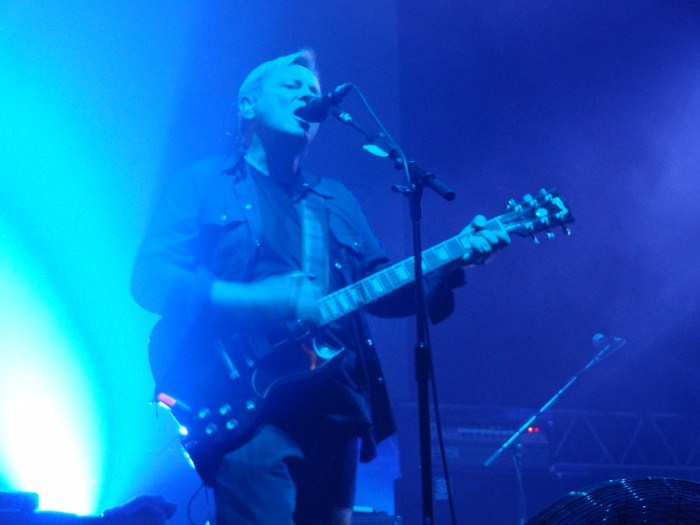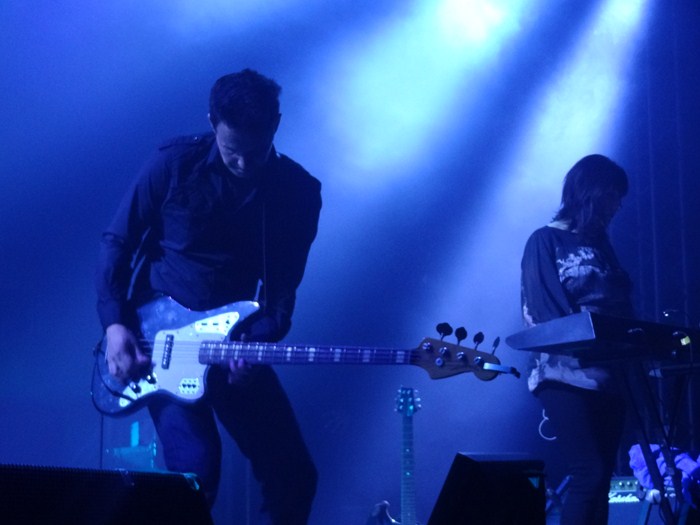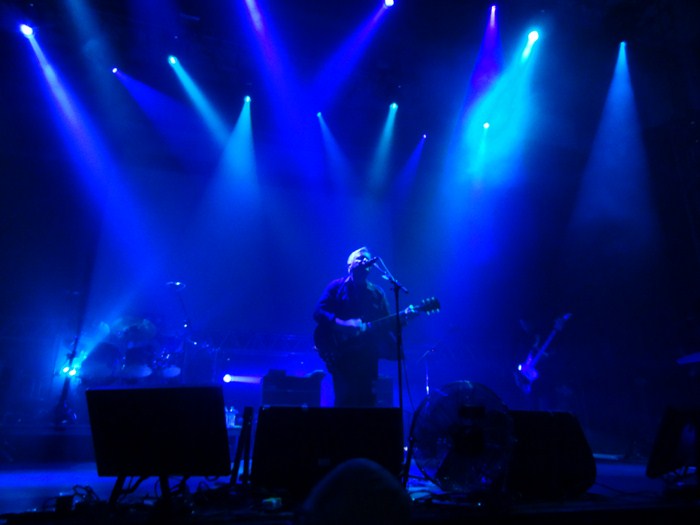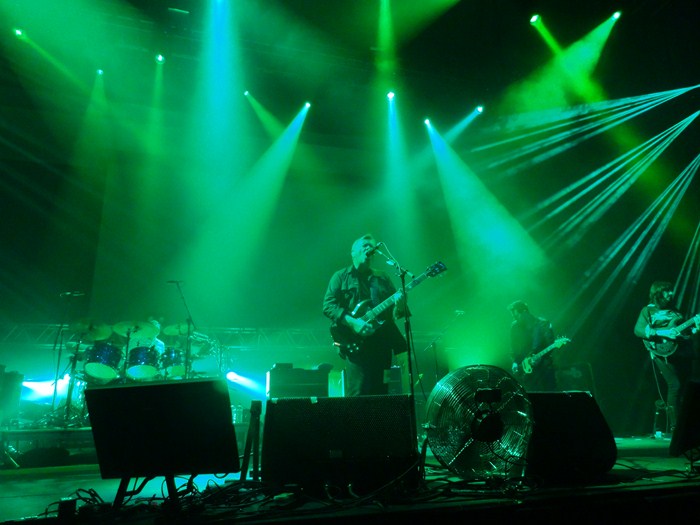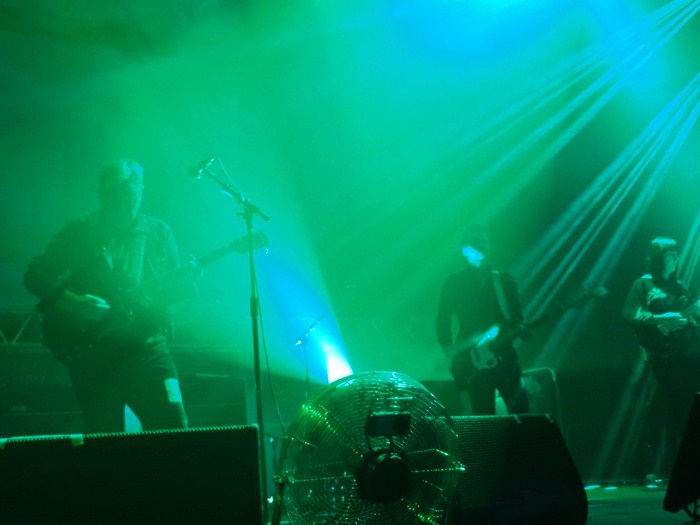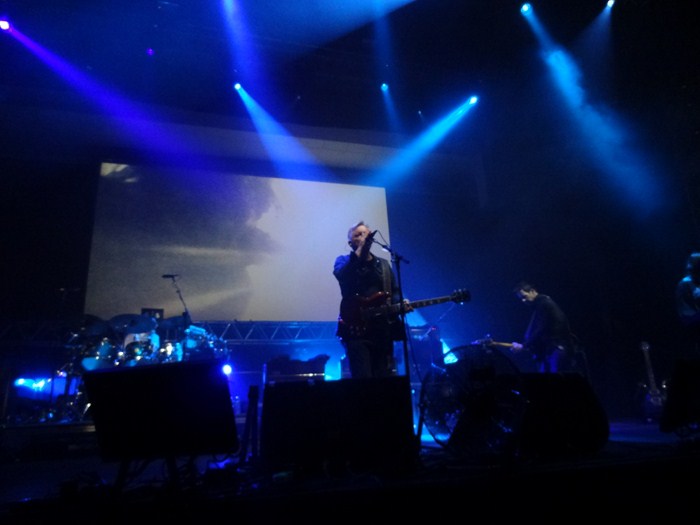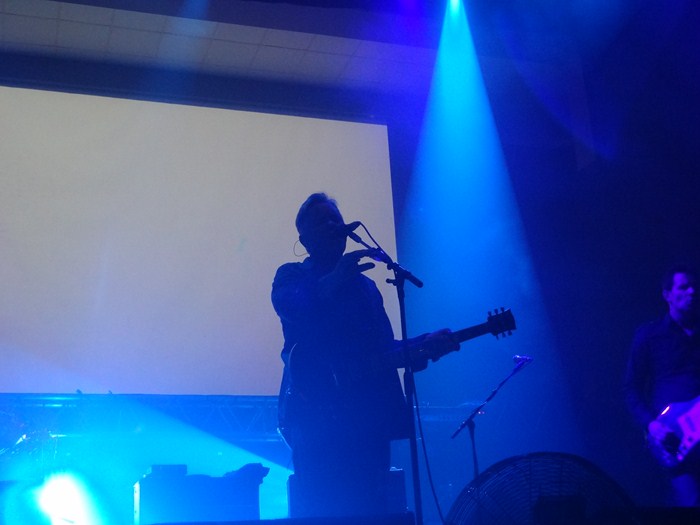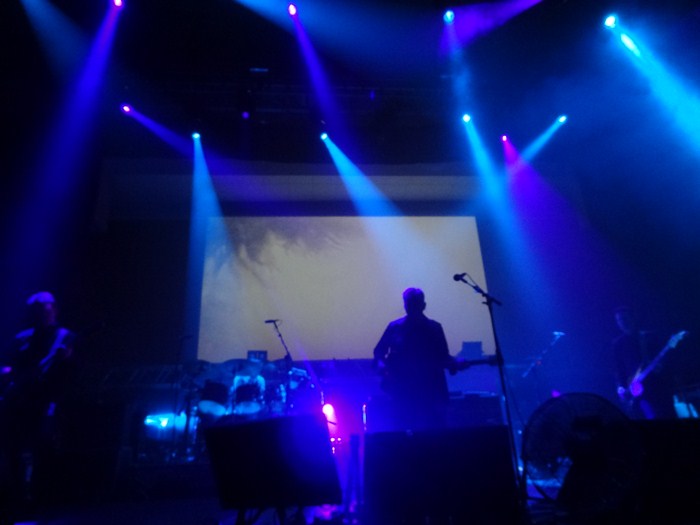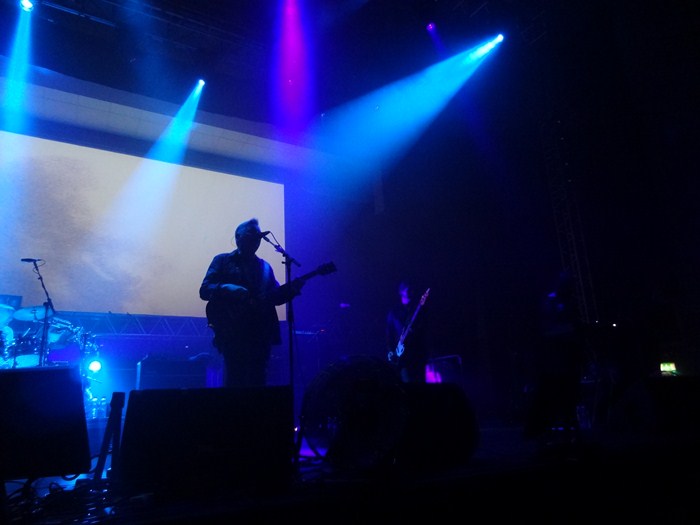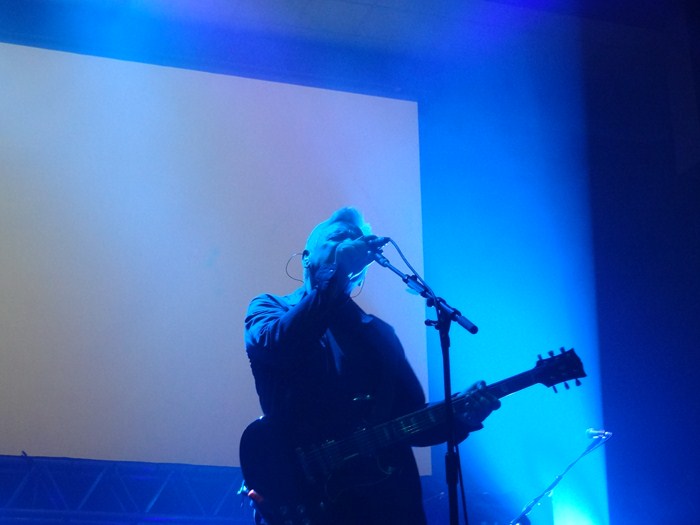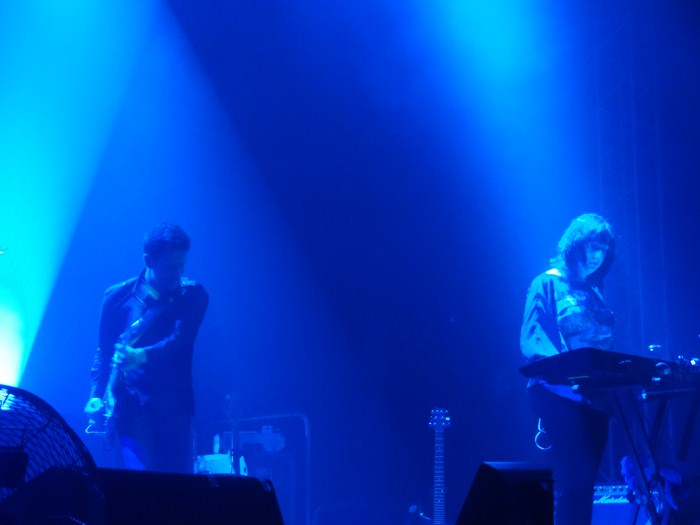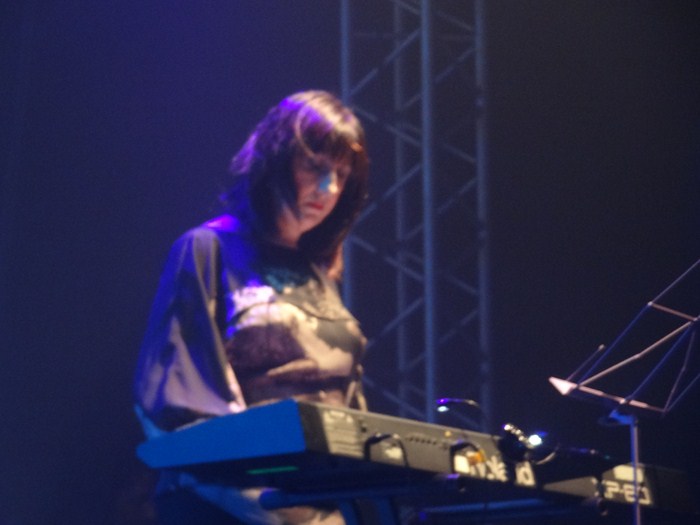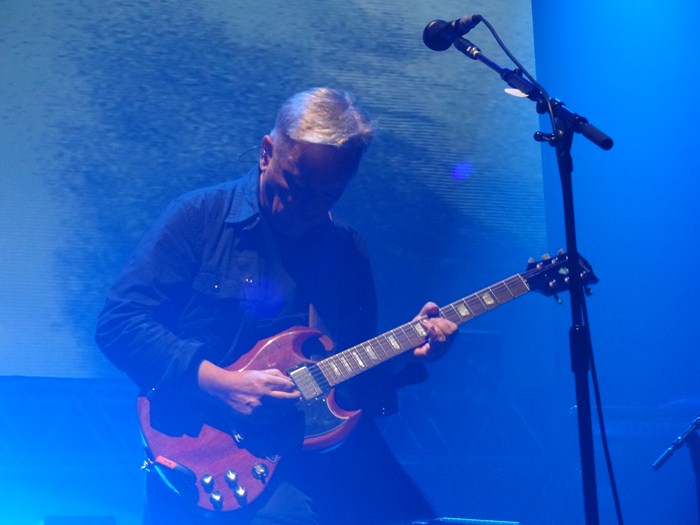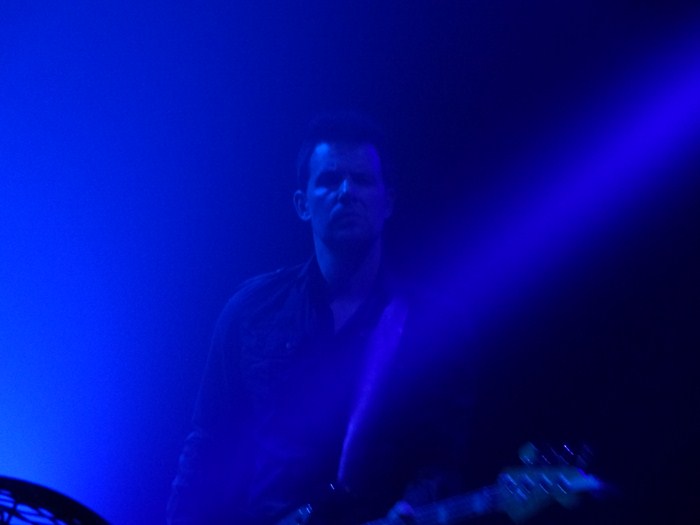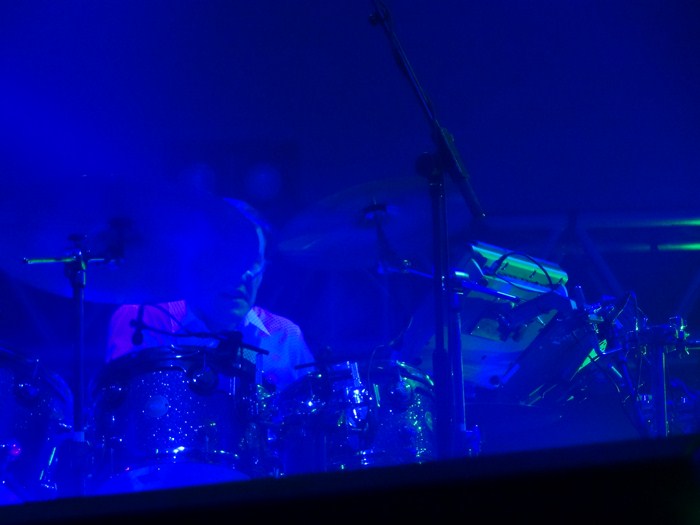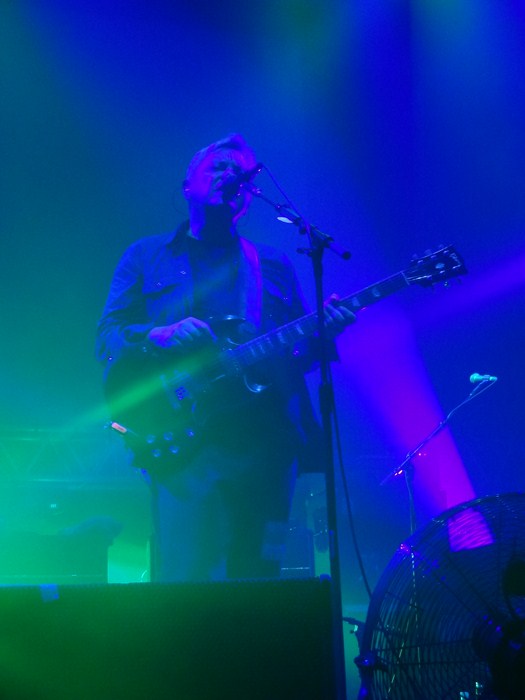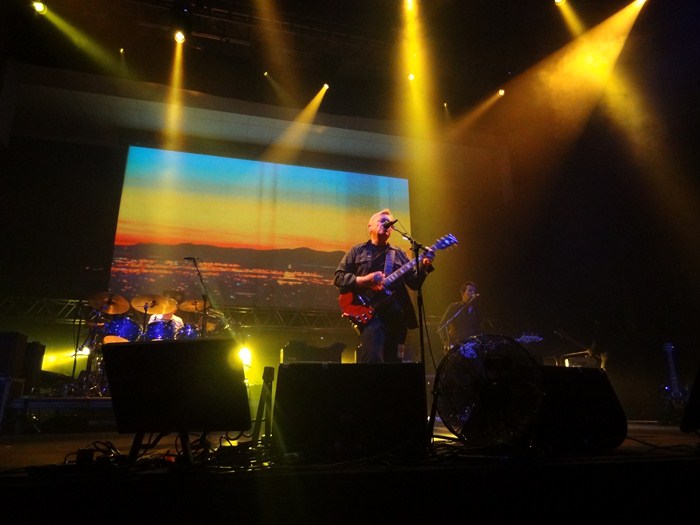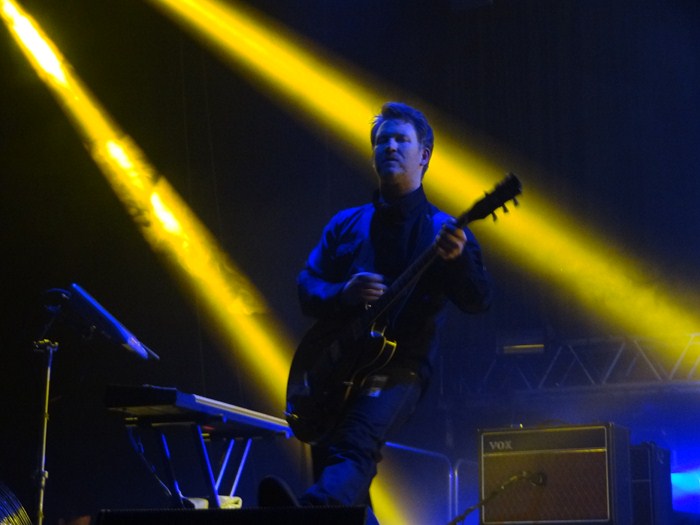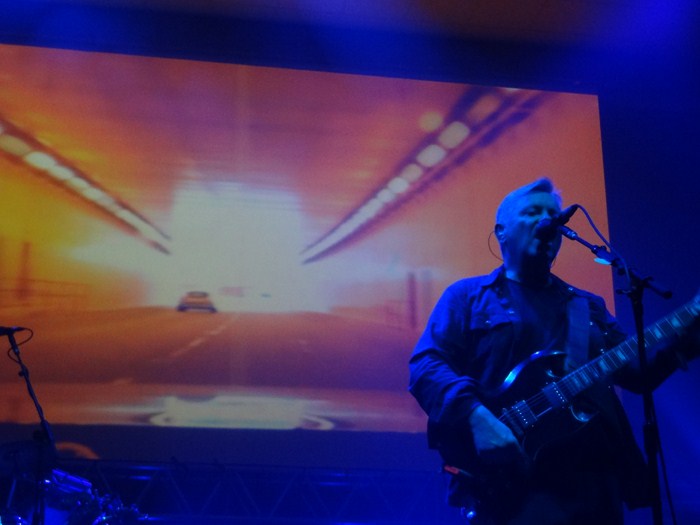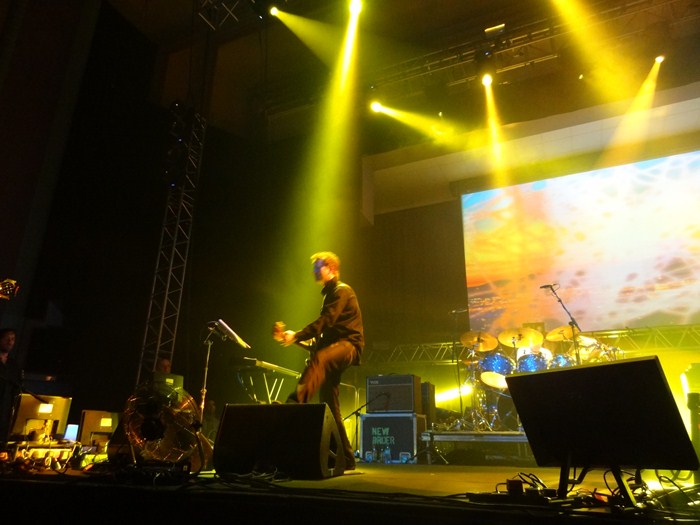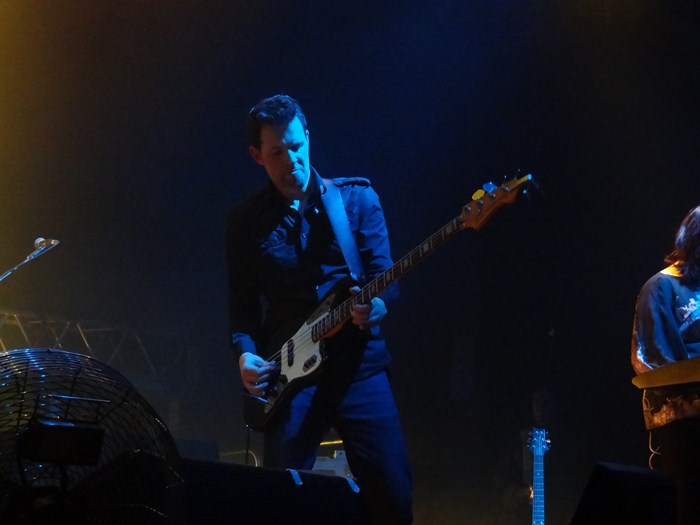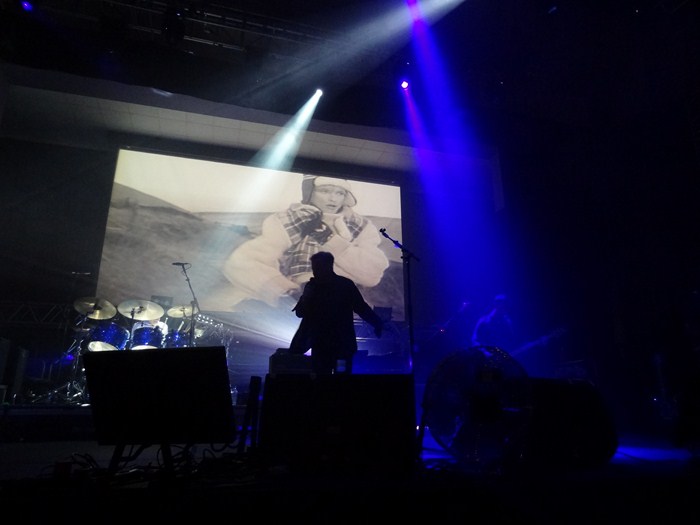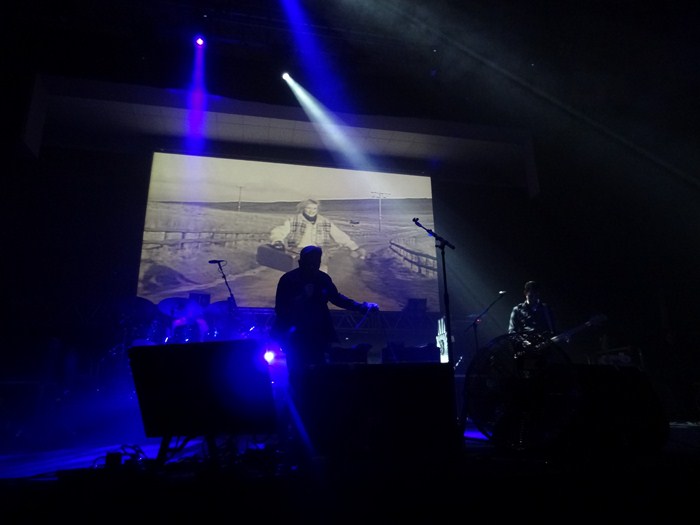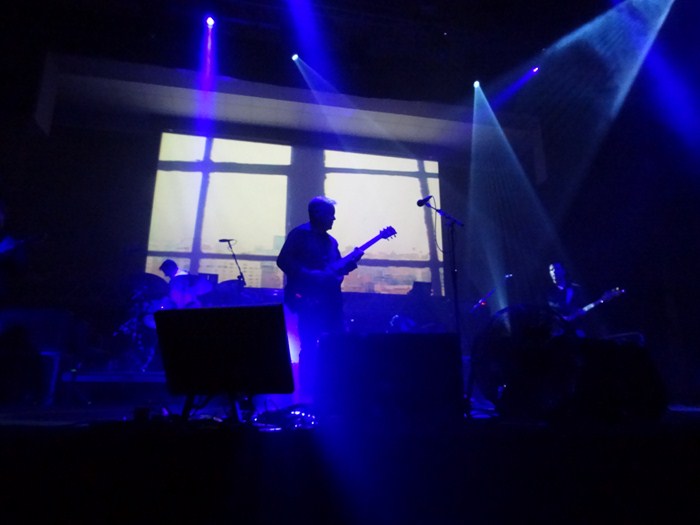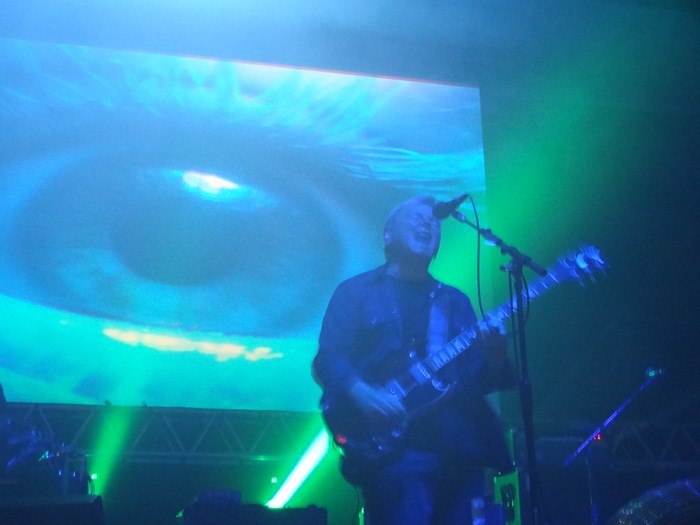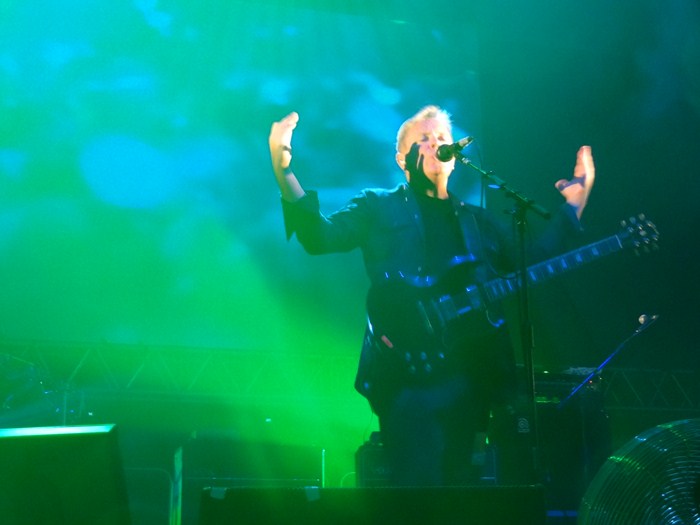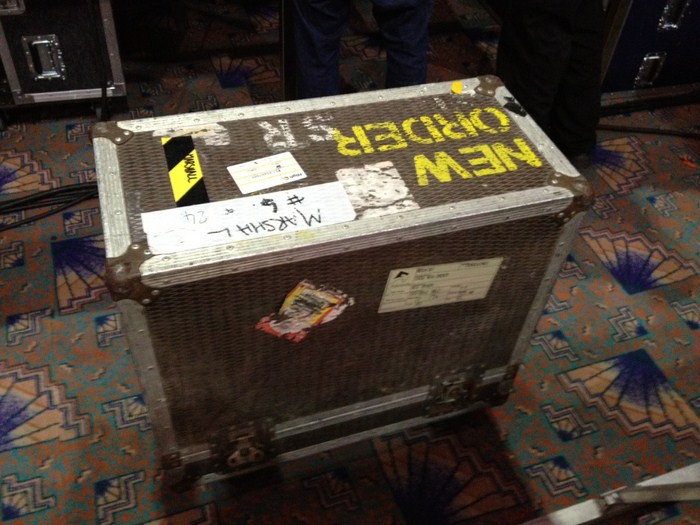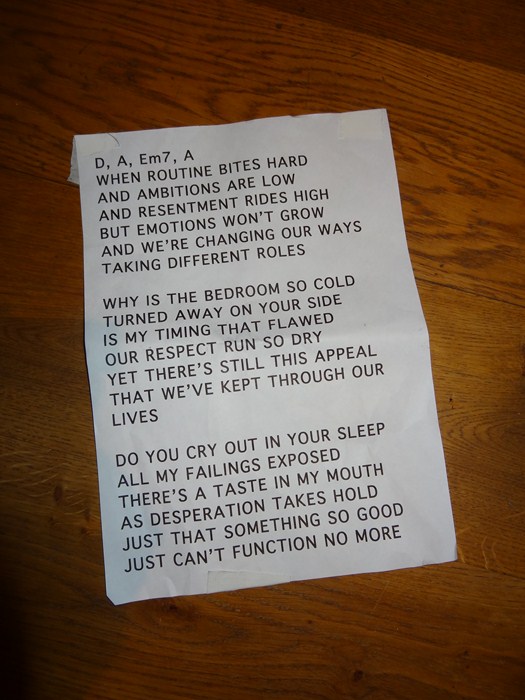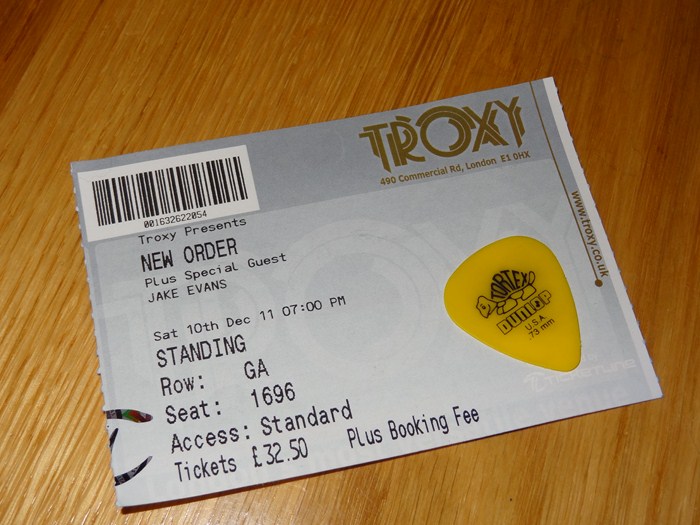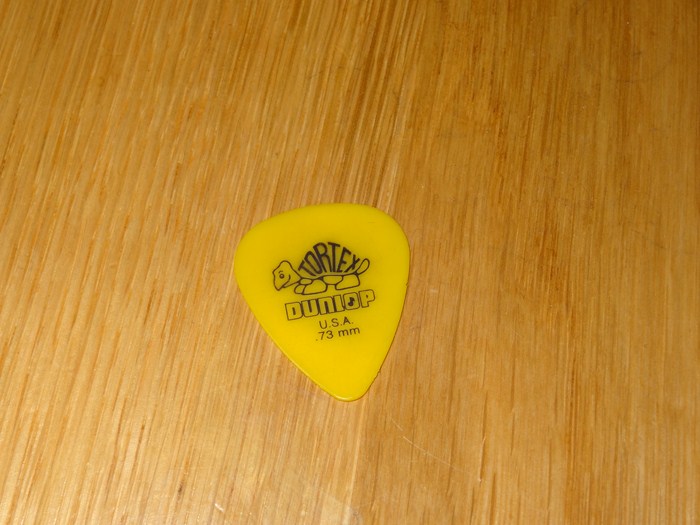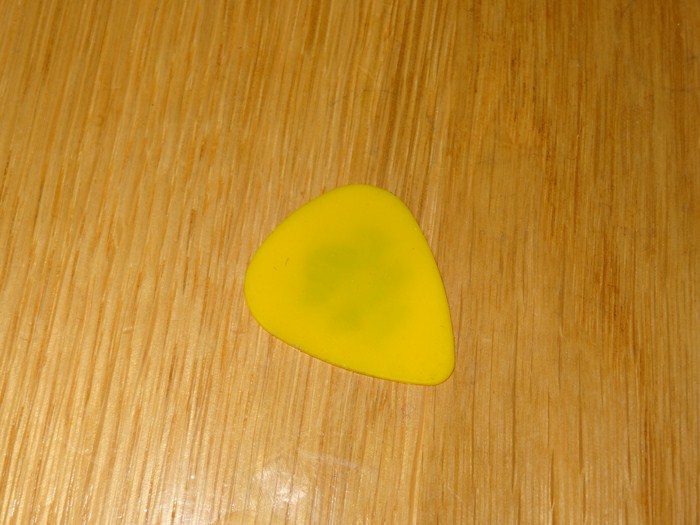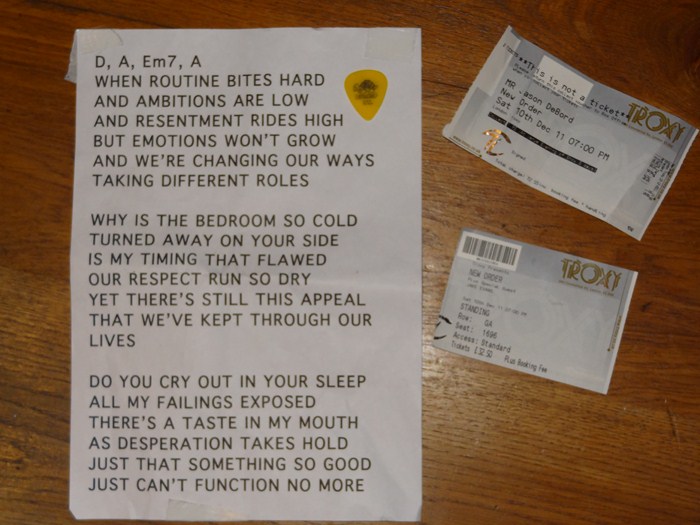 Jason DeBord