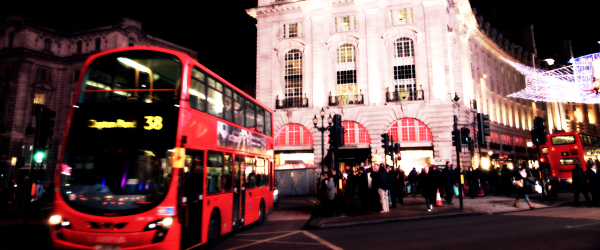 England Journal: Day Two. This was a very busy day. Mario, Oz and I took the train to Prop Store, which was a first visit for me. While the weather was not terribly bad at our arrival, it soon began snowing and actually made a sharp turn for the worst. We cut our visit short so as to not get trapped out at the store (admittedly not the worst place in the world to be stuck).
PLEASE NOTE:  This article first appeared in different form on the Original Prop Blog (click here for original), and has been copied to the Rock Subculture Journal after the fact.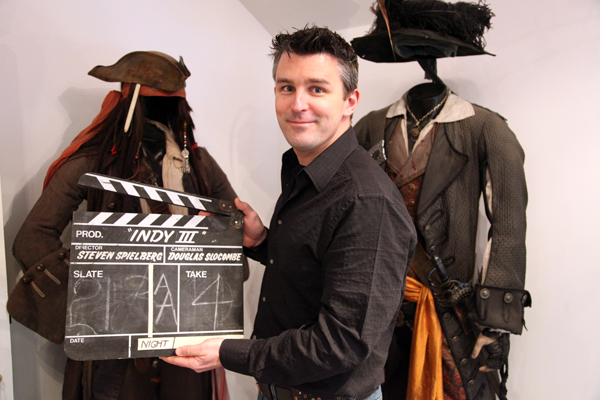 It was great to spend some time with Stephen off camera and catch up on the various goings on and developments in the hobby, as we had not seen each other since San Diego Comic Con this past summer.
Stephen was kind enough to play host and give us a tour of the Prop Store, which was unfortunately abbreviated due to the adverse weather conditions hitting England.
Below is the video tour in two parts… I was traveling light, so shot all hand held with real time manual focus…
Thanks again to Stephen for the tour.
Fortunately, the weather later cleared up and we further explored the city, visiting some famous areas and business, including the massive department store, Harrods.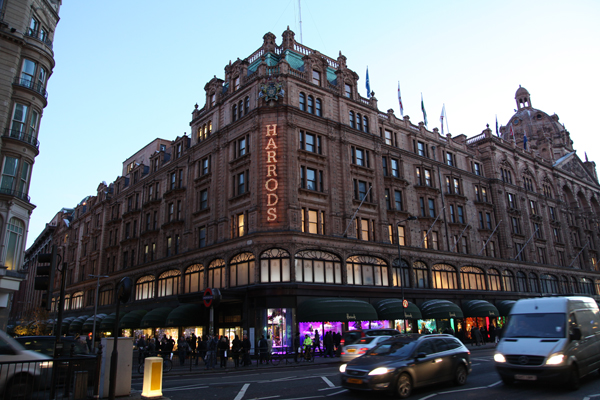 Oz had to pick up a lot won in last week's Bonhams sale, so we stopped by their facility as well.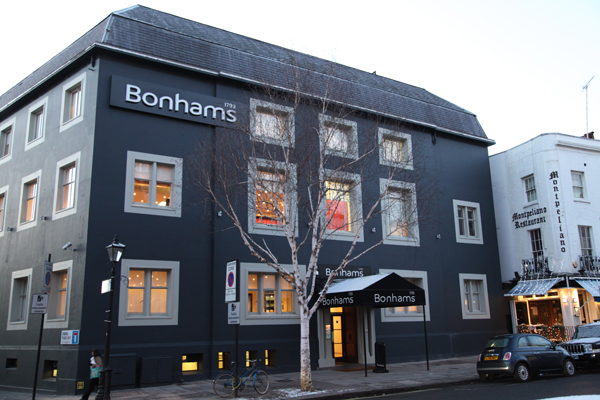 We also paid visit to Carnaby Street…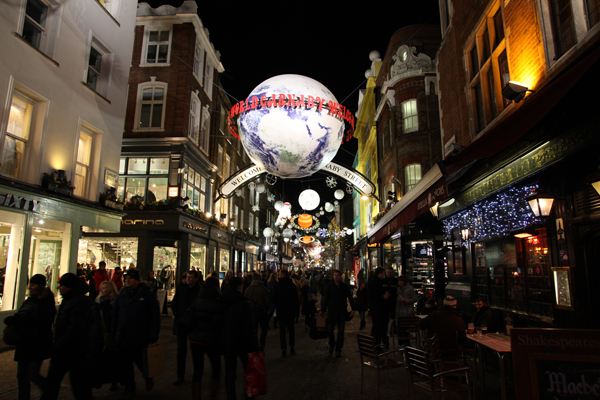 Later in the evening, Oz, Mario, and I met up with fellow collector Dave Abberly of England at Planet Hollywood.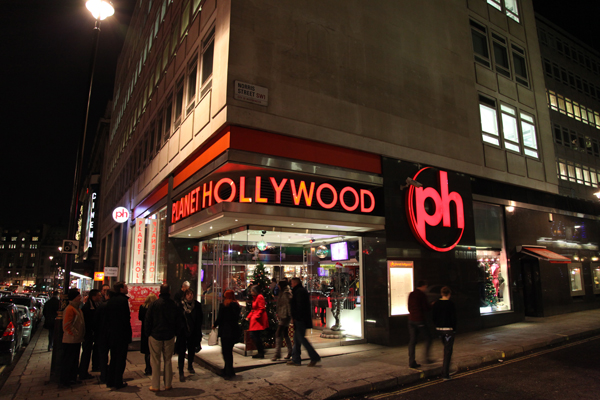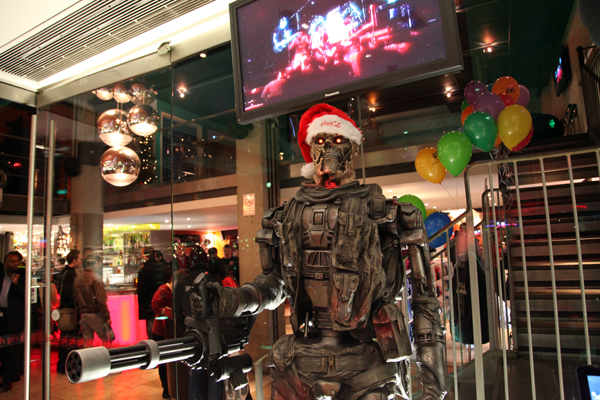 Oz, Mario, and Dave in Planet Hollywood below: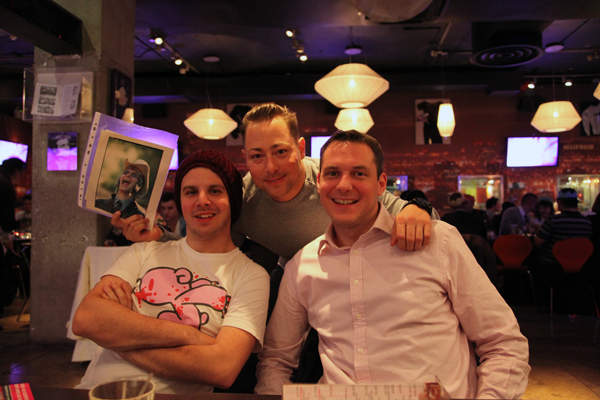 Another great and very full day (did not get back to my hotel until about 5am). Many thanks to Stephen, Oz, Mario, and Dave for making time in their schedules for our various activities.
All articles in this series can be found via the link below: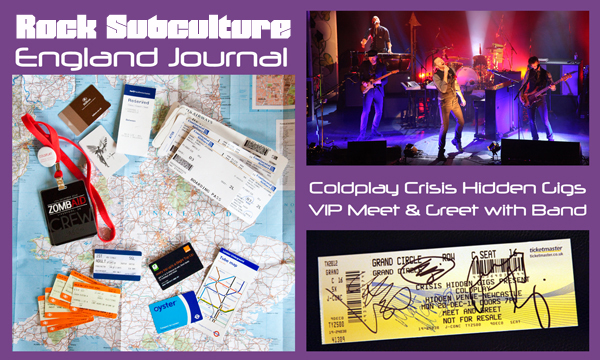 Jason DeBord