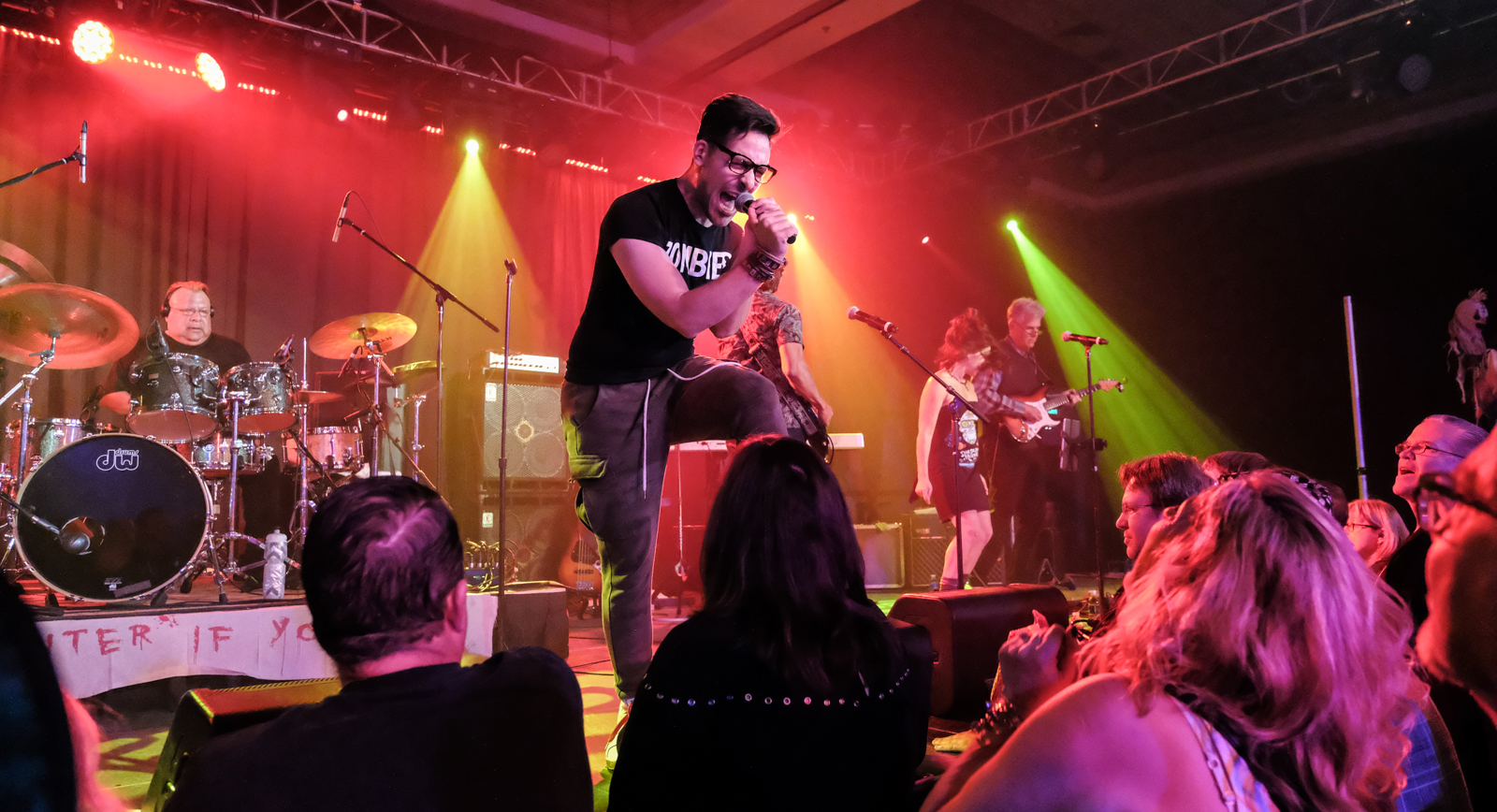 Oingo Boingo Dance Party concerts are happening throughout California in the month of October, with a final Halloween show taking place at The Coach House in San Juan Capistrano.  I was lucky enough to catch their tour last year and the show at Thunder Valley Casino Resort (where they will be returning to on October 26th) was one of my favorite shows of 2017.  If you are a fan and the band and the music, it is one of the best live concert experiences around, as the original members of the band keep the spirit of what they created alive still today.
What is Oingo Boingo Dance Party? In short, it is more or less Oingo Boingo minus original front man Danny Elfman, with a very impressive Brendan McKian on vocals.
Touring with this live show are original members Steve Bartek (lead guitar), Johnny "Vatos" Hernandez (drums), John Avila (bass), Sam "Sluggo" Phipps (saxophone), and Carl Graves (keyboards) along with Brian Swartz (trumpet), Mike "The Spike" Glendinning (rhythm guitar) and Felice Hernandez (vocals).
It all sounds as incredible as you might remember it, and the show last year was one of the funnest I've ever attended.  I give them my highest recommendations.  I'm so excited about this tour, I will be seeing them twice this time around – at Thunder Valley Casino Resort in Lincoln and at Humphrey's Concerts by the Bay in San Diego.
You can get all the latest news and information as well as links to buying tickets for shows on the official site at www.oingoboingodanceparty.com:

Here is a list of the shows taking place this month:
October 12th at The Rose in Pasadena
October 13th at The Canyon Club in Agoura Hills
October 26th at Thunder Valley Casino Resort in Lincoln
October 27th at The Saban Theater in Beverly Hills
October 28th at Humphrey's Concerts by the Bay in San Diego
October 31st at The Coach House in San Juan Capistrano
Click on the image below for the latest and up to date full Rock Subculture Journal schedule of pop and rock music concerts/tours coming up for review (2018 Rock Subculture Schedule):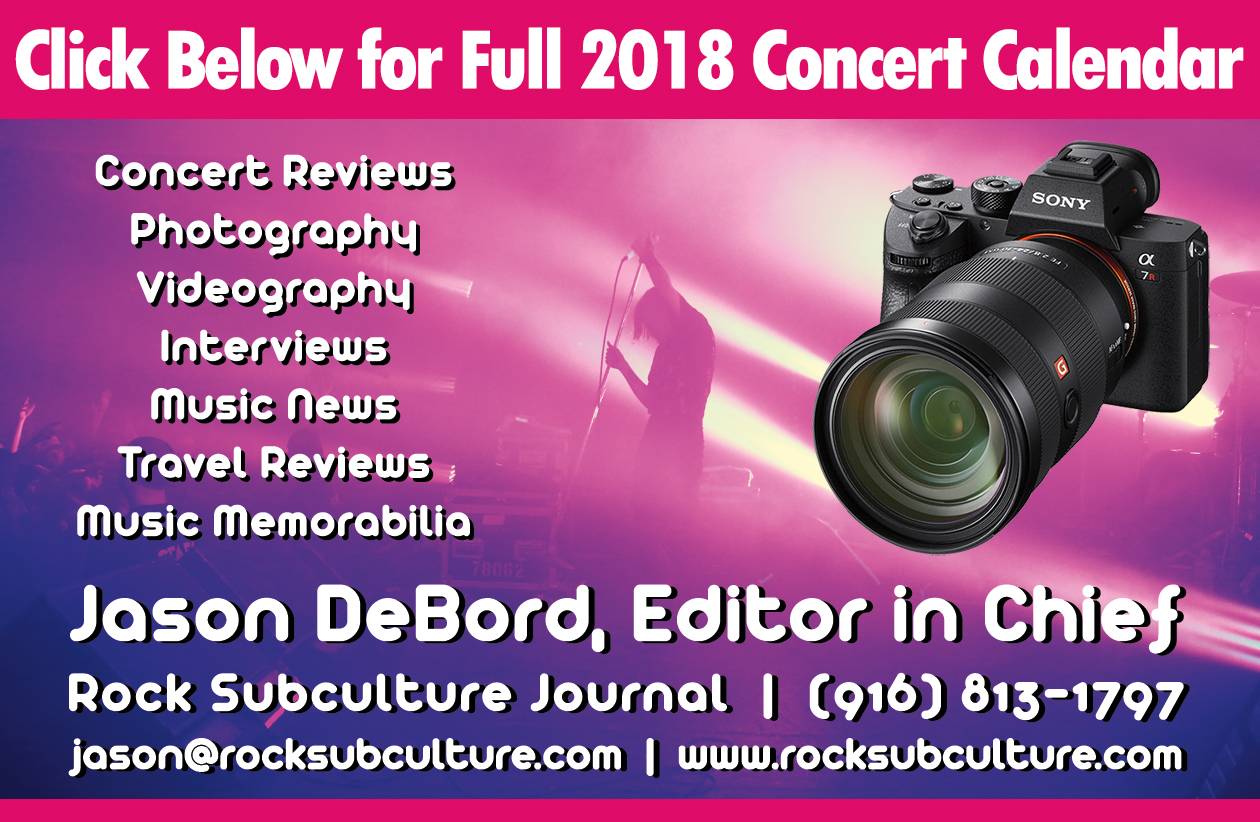 Jason DeBord