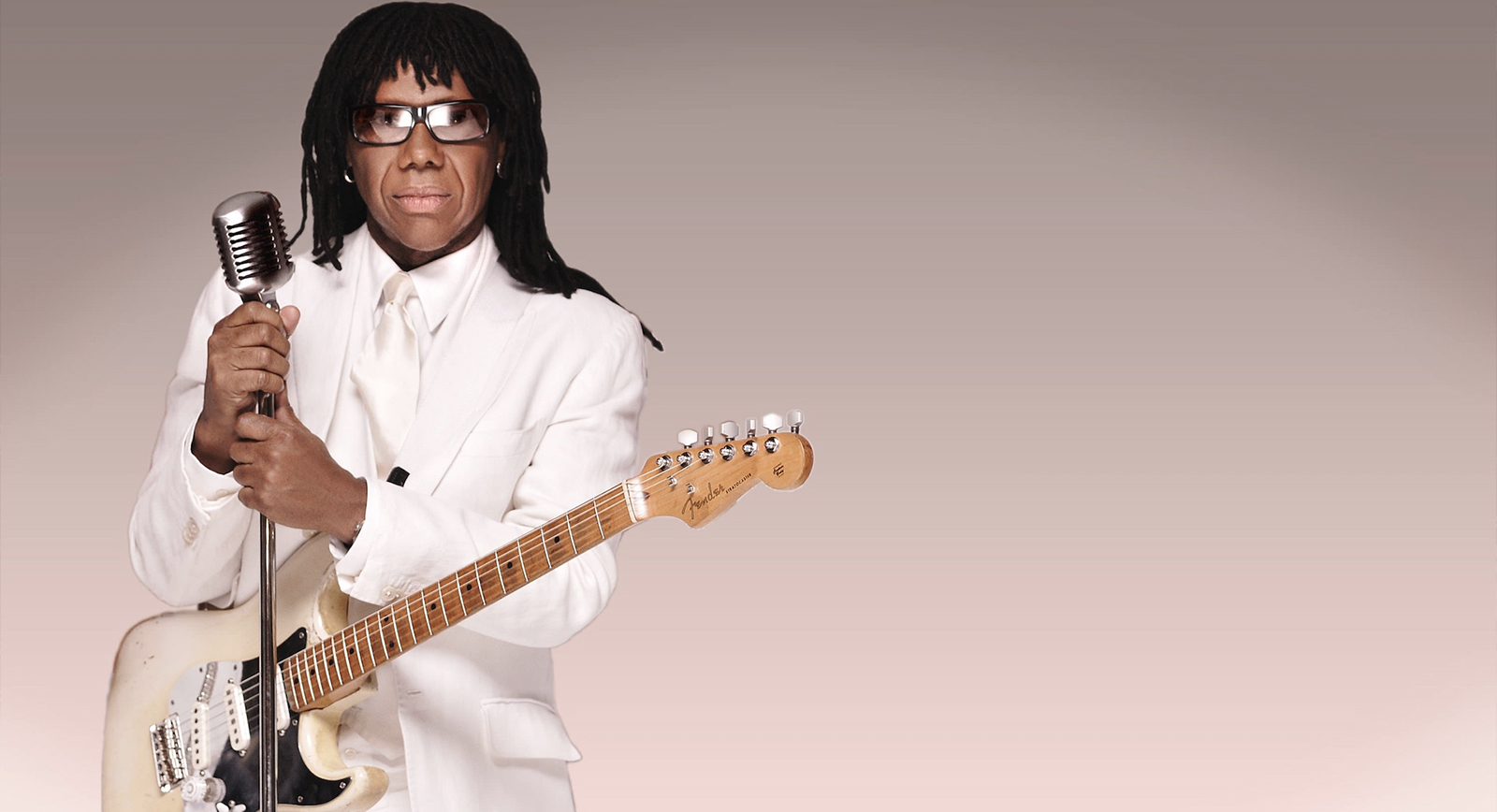 After a series of gigs with Lionel Richie in Australia and New Zealand over the next week, Nile Rodgers & CHIC will be playing a number of dates all over the world through the end of August, including many festival appearances. 
Nile Rodgers with CHIC at Fox Theater in Oakland was one of my favorite shows in 2016, and they will be returning on April 19th with one of my favorite bands English Beat in support, which should make it one of the best shows of 2018.
If you have a chance to turn out for any of the upcoming appearances, be sure to check out an artist who has touched so many other artists and contributed to so many incredible songs spanning many decades.
Learn more at www.nilerodgers.com:
Below is the list of dates announced as of the date of this feature:
Mar 29 – Lionel Richie with Nile Rodgers & CHIC at Qudos Bank Arena in Sydney, AU
Mar 31 – Lionel Richie with Nile Rodgers & CHIC at Central Coast Stadium in Gosford, AU
Apr 2 – Lionel Richie with Nile Rodgers & CHIC at Byron Bay Bluesfest 2018 in Byron Bay, AU
Apr 4 – Lionel Richie with Nile Rodgers & CHIC at AIS Arena in Canberra, AU
Apr 7 – Lionel Richie with Nile Rodgers & CHIC at Adelaide Botanic Garden in Adelaide, AU
Apr 8 – Lionel Richie with Nile Rodgers & CHIC at Rod Laver Arena in Melbourne, AU
Apr 12 – Lionel Richie with Nile Rodgers & CHIC at Spark Arena in Auckland, NZ
Apr 14 – Nile Rodgers & CHIC at Coachella at Indio, CA
Apr 17 – Nile Rodgers & CHIC at Pepsi Center at Mexico City, MX
Apr 19 – Nile Rodgers & CHIC with English Beat at Fox Theater at Oakland, CA
Apr 21 – Nile Rodgers & CHIC at Coachella at Indio, CA
Apr 27 – Nile Rodgers & CHIC with Roger Daltrey and LL Cool J at We Are Family Foundation 2018 Celebration Gala in New York, NY
Jun 5 – Nile Rodgers & CHIC at Wolf Trap at Vienna, VA
Jun 9 – Nile Rodgers & CHIC at Bonnaroo 2018 at Manchester, TN
Jun 14 – Nile Rodgers & CHIC at Blenheim Palace at Blenheim Palace, UK
Jun 15 – Nile Rodgers & CHIC at Belsonic at Belfast, IR
Jun 16 – Nile Rodgers & CHIC at Malahide Castle at Dublin, IR
Jun 17 – Nile Rodgers & CHIC at Cork Live at the Marquee at Cork, IR
Jun 22 – Nile Rodgers & CHIC at Isle of Wight Festival at Isle of Wight, UK
Jun 24 – Nile Rodgers & CHIC at Scarborough Open Air Theatre at Scarborough, UK
Jun 27 – Nile Rodgers & CHIC at Castlefield Bowl at Manchester, UK
Jun 30 – Nile Rodgers & CHIC and Friends at Fiesta x FOLD 2018 in Glasgow, UK
Jul 1 – Nile Rodgers & CHIC and Friends at Fiesta x FOLD 2018 in Glasgow, UK
Jul 11 – Nile Rodgers & CHIC at Alnwick Castle in Northumberland, UK
Jul 13 – Nile Rodgers & CHIC at Henley Festival 2018 in Henley, UK
Jul 14 – Nile Rodgers & CHIC at North Sea Jazz Festival 2018 in Rotterdam, NL
Jul 16 – Nile Rodgers & CHIC at Juan Les Pins Festival in Juan Les Pins, FR
Jul 19 – Nile Rodgers & CHIC at Belvoir Castle in Grantham, UK
Jul 21 – Nile Rodgers & CHIC at Lytham Festival 2018 in Lancashire, UK
Aug 4 – Nile Rodgers & CHIC at Wilderness Festival in Cornbury Park, UK
Aug 5 – Nile Rodgers & CHIC at Brighton Pride presents LoveBN1 Fest in Brighton, UK
Aug 9 – Nile Rodgers & CHIC at Sandown Live in Esher, UK
Aug 10 – Nile Rodgers & CHIC at Live at Newmarket Nights in Newmarket, UK
Click on the image below for the latest and up to date full Rock Subculture Journal schedule of pop and rock music concerts/tours coming up for review (2018 Rock Subculture Schedule):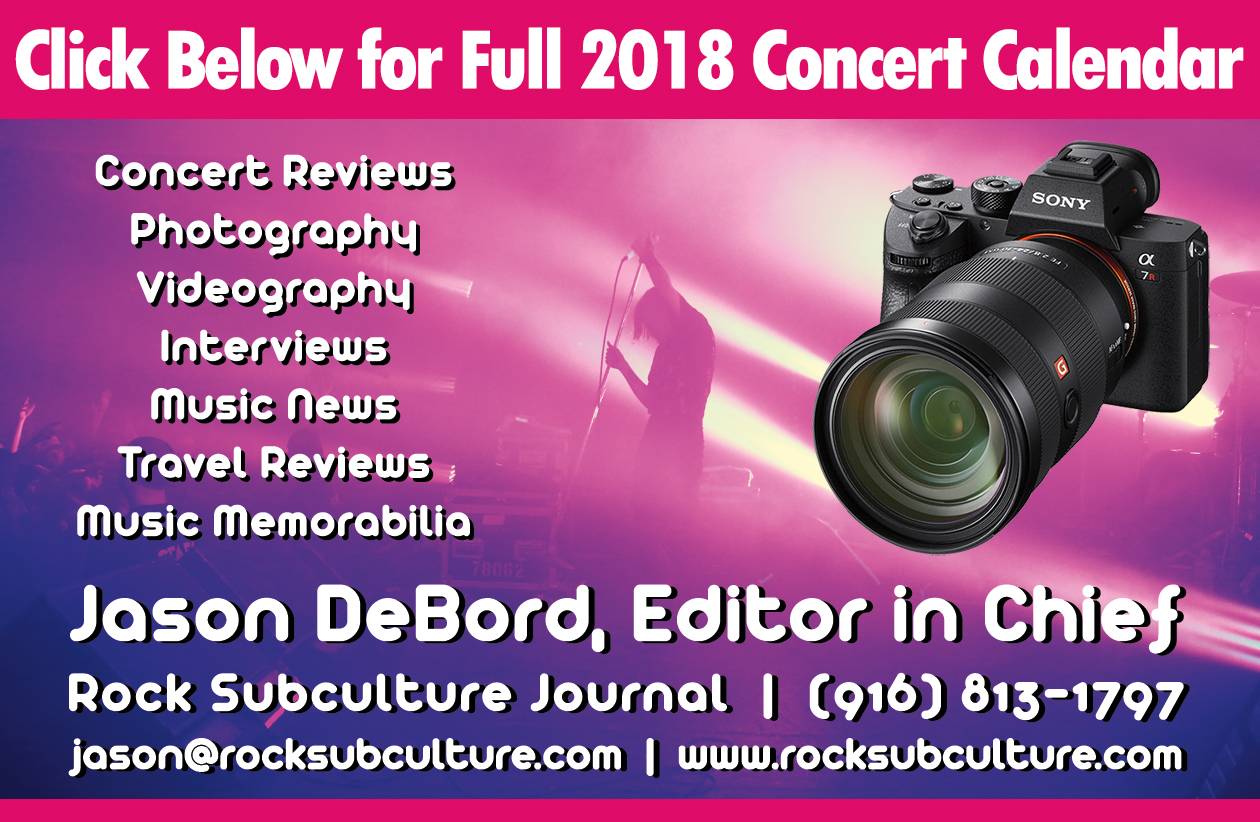 Jason DeBord