K-EARTH 101's "Totally 80's Live" and FKOA and Bobby Dee Presents "Your Real Life Playlist" will be happening at Honda Center on Friday, January 26th in Anaheim.  The show will feature live performances from Boy George, Adam Ant, The Bangles, Violent Femmes, Salt-N-Pepa, The Romantics, Tone Loc, A Flock of Seagulls, Grandmaster Flash and The Furious Five, Dramarama, Sugarhill Gang, and Nick Heyward of Haircut One Hundred, and it will all be hosted by Richard Blade. 
You can buy tickets and learn more about the show at via the official Ticketmaster site at www.ticketmaster.com:
There will also be a second show with a similar line-up at Microsoft Theater on Saturday, January 27th – the 80's Weekend #5 – featuring Boy George, Violent Femmes, The Romantics, Nick Heyward of Haircut 100, A Flock of Seagulls, Dramarama, Grandmaster and the Furious Five, and the Sugar Hill Gang.  Tickets are available from AXS at www.axs.com.
You can learn more details about these and other shows at www.fkoapresents.com, www.bobbydeepresents.com, and K-EARTH 101.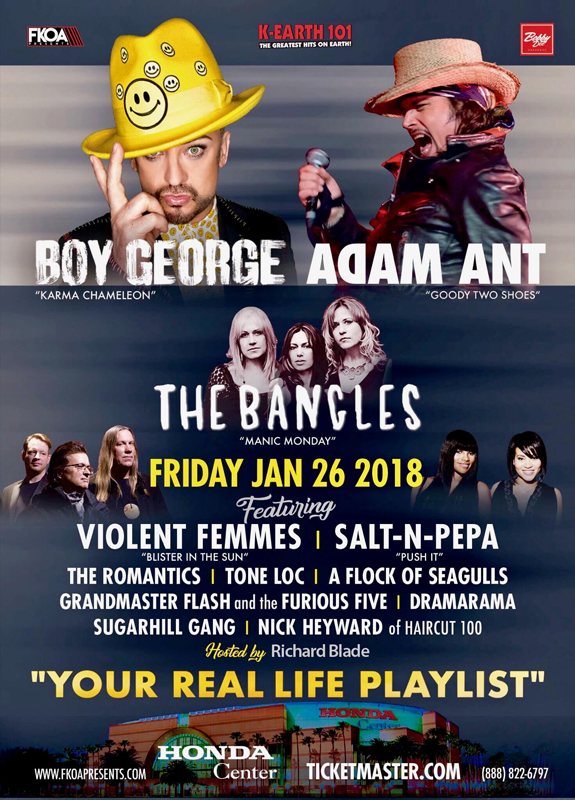 Click on the image below for the latest and up to date full Rock Subculture Journal schedule of pop and rock music concerts/tours coming up for review (2018 Rock Subculture Schedule):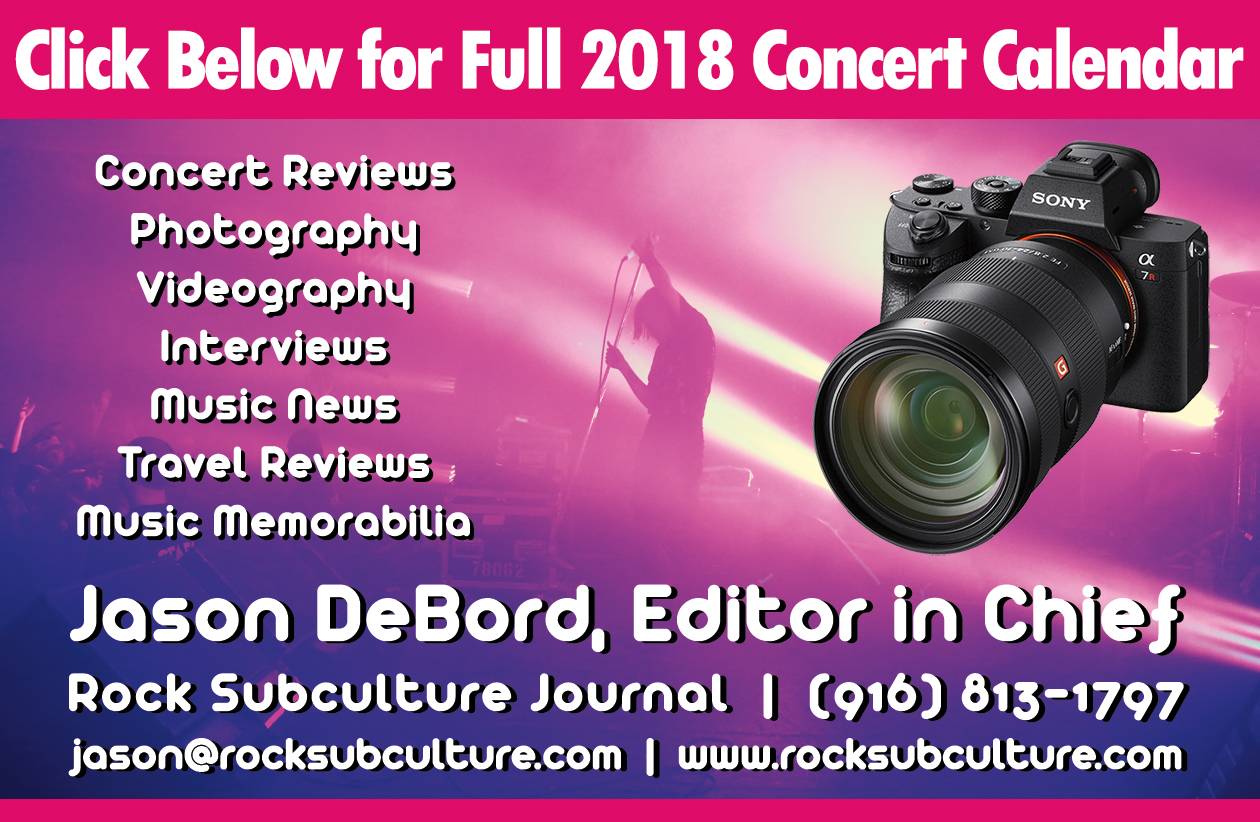 Jason DeBord