Richter Entertainment Group's Summer Concert Season at Ironstone Amphitheatre in Murphys will be happening in June, July, August and September this year.  Artists include Toby Keith, Boston, Joan Jett & The Blackhearts, John Mellencamp, The Moody Blues, Jason Mraz, Lindsey Buckingham and Christine McVie, matchbox twenty, Counting Crows, Steve Miller Band, Peter Frampton, Willie Nelson, Kenny G, George Benson, and more!
Ironstone Amphitheatre is one of my all-time favorite venues.
Richter Entertainment Group assembles an eclectic mix of musical artists, styles and genres every year, all benefiting from the state-of-the-art concert facility with top quality sound and lighting to placed each artist in the spotlight to showcase their music.
The amphitheatre features traditional assigned seating in the section directly in front of the stage, with a vast area behind that is designated general admission and allows patrons to bring their own lawn chairs and blankets with an opportunity to find the best spot from which to enjoy the show.
Learn all the details about these upcoming concerts and where to buy tickets on the official REG website at www.richtergroup.net: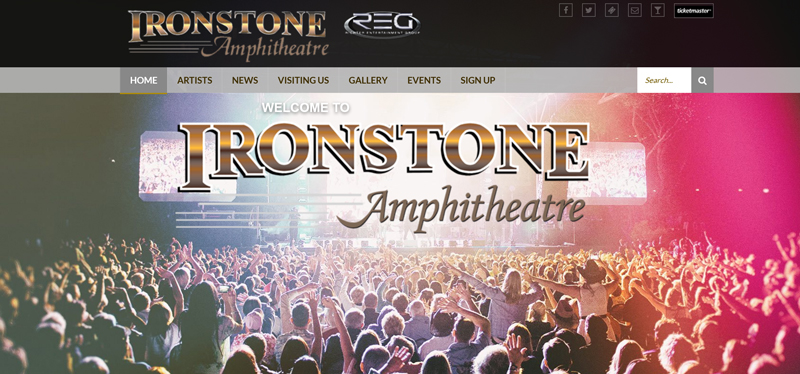 Below is the list of dates and artists for the 2017 Summer Concert Season at Ironstone Amphitheatre at Ironstone Vineyards:
Fri 06/09/2017 – Toby Keith with Grass Roots Revival
Sat 06/10/2017 – Boston with Joan Jett & The Blackhearts
Sat 06/17/2017 – John Mellencamp with Emmylou Harris, Carlene Carter, Lily & Madeleine
Sun 06/18/2017 – The Moody Blues
Sun 06/25/2017 – Jason Mraz & His Superband
Fri 07/21/2017 – Lindsey Buckingham and Christine McVie with The Wallflowers
Mon 07/24/2017 – matchbox twenty and Counting Crows with Rivers & Rust
Fri 08/11/2017 – Jake Owen with Drew Baldridge
Sun 08/13/2017 – Steve Miller Band with Peter Frampton
Fri 08/18/2017 – Willie Nelson & Family with Kacey Musgraves
Sat 09/09/2017 – Kenny G and George Benson
We continue to serve as the official photographers for Richter Entertainment and will cover all of these shows in upcoming features.
Click on the image below for the latest and up to date full Rock Subculture Journal schedule of pop and rock music concerts/tours coming up for review (2017 Rock Subculture Schedule):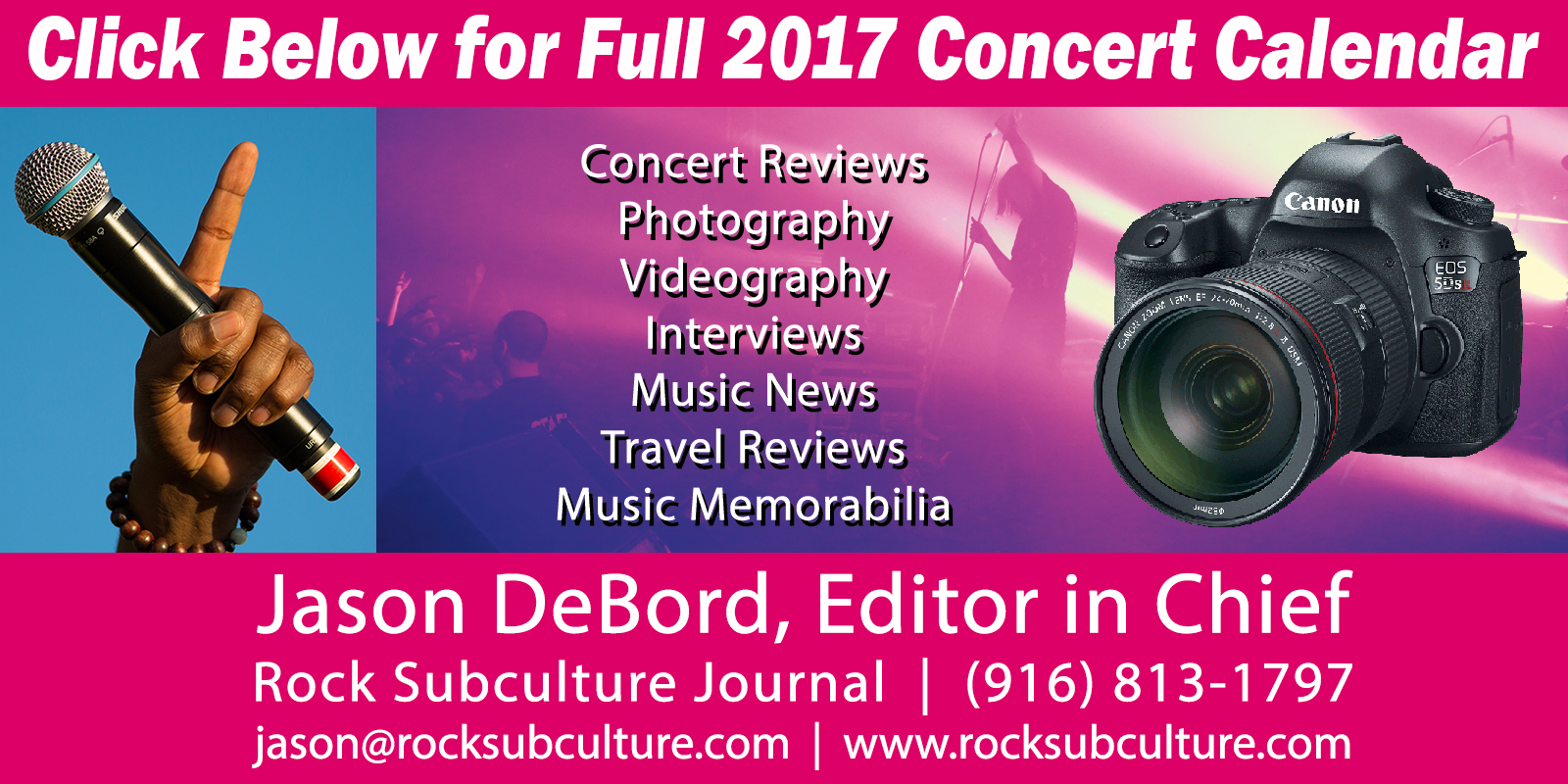 Jason DeBord