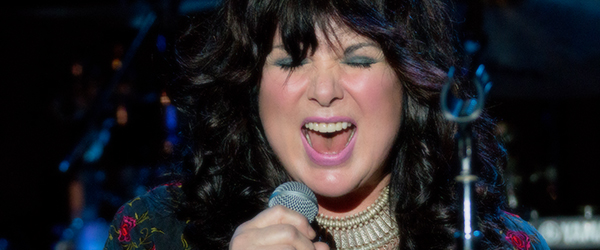 "In the spirit of toasting, here's a song by Paul McCartney…"  Nancy Wilson of Heart giving an appropriate intro to their cover of the Wings song, "Let Me Roll It", from 1974, with her sister Ann sharing the stage in the wonderful atmosphere at Mountain Winery in Saratoga last night.  This was one of several cover songs performed, though the rest were Led Zeppelin songs for their encore.  I've saw Heart twice last year, and they always deliver with stunning performances and are truly as great as they've ever been.  In addition to their own vast and growing (with last year's Fanatic) catalog, they've also in some way become the caretakers of keeping Led Zeppelin songs alive and well (in addition to Jason Bonham's own Led Zeppelin Experience, which toured with them last year).  Who else but Ann Wilson can give epic delivery of those vocals, and yet with her own trademark style?  But of course fans turn out to hear Heart songs first and foremost, though they only played one song off the new album, "Mashallah" (which Ann said drives her into the stratosphere).  Each time I see them, the familiar songs sound a bit different, as though they find new and innovative ways to translate them into a live experience.  In any event, they put on a fantastic show in a gorgeous venue, so it was a wonderful celebration of them and their great music (as well as a tribute to some other greats in music).

Who: Heart
Supporting: Brynne Marie
Venue: Mountain Winery
Where: Saratoga, California
Promoter: AXS, Mountain Winery, and Silicon Valley Bank
When: September 16, 2014
Seating: Section 1, Row B, Seat 5 & 6 (second row middle section; also photo pass first three songs)
I love both Heart and the venue, Mountain Winery, but this is the first time that both came together for me personally.
Literally perched atop a small mountain, the winery has one of the best views in the Bay Area, overlooking San Jose/Silicon Valley.  With a number of dining options and of course wine to taste, it's always hard to fit in the pre-show festivities prior to the concerts kicking off, though last night with doors at 5:30 and supporting artist Brynne Marie coming on at 7:30, we had a full two hours to take in the atmosphere and perfect weather.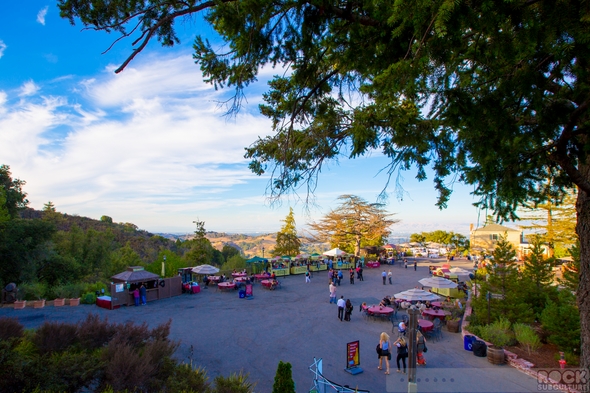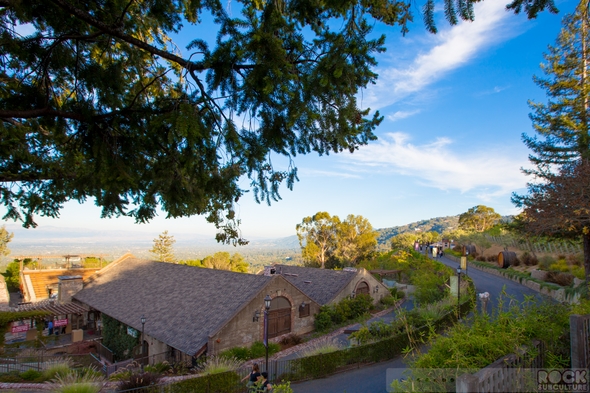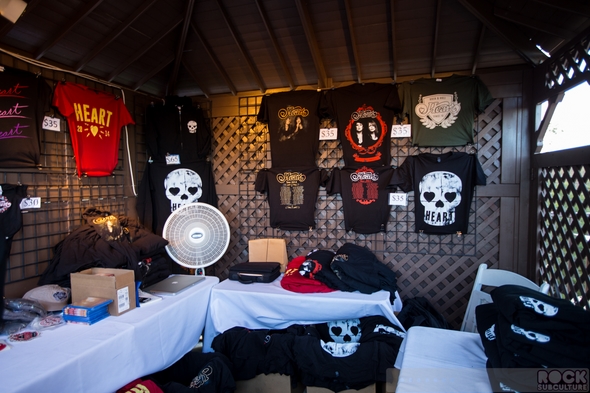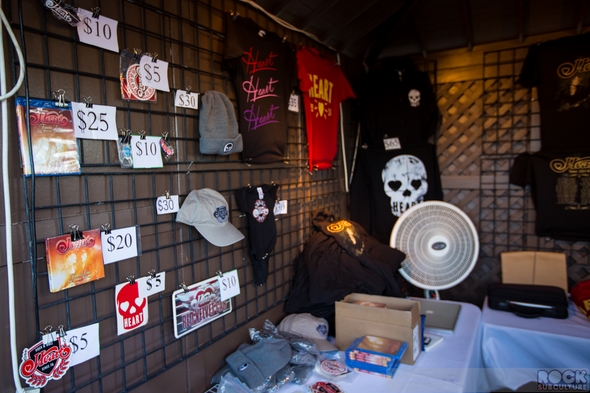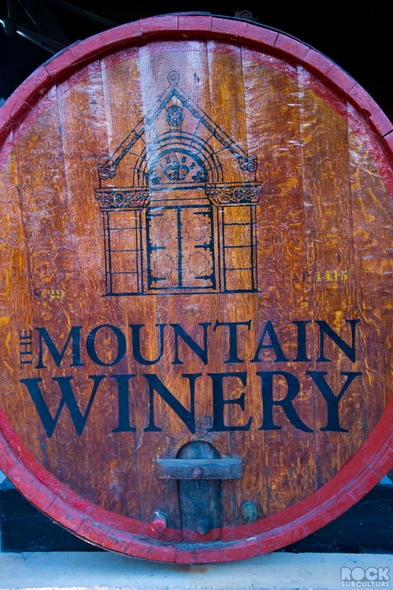 Brynne Marie
Members
Brynne Marie (vocals)
Josh Roberts (guitar)
"Love is tough, and you don't always see eye to eye.  If you truly love someone, and want to make it work, someone's gotta raise the white flag."  Brynne Marie, introducing one of her songs last night.  Love is definitely a strong theme throughout her work.  She had hearts draw all over her setlist and she has a love compas -style tattoo.
I had read a bit about her leading up to the show, and saw that she characterizes herself as a country singer-songwriter from Nashville, though having now seen her perform live, I believe that she has tremendous cross-over appeal.  Truth be told, country is one of just a few genres I personally struggle with, but I really loved all of the music Brynne shared on stage at Mountain Winery.
I think my friend who came out to the show made the most astute observation…  a young artist, she is not hiding her voice behind a band filling the stage and speakers.  Brynne has a real gift and talent in her voice and delivery, and shows real confidence in it by sharing the stage with just one other artist, Josh Roberts, who contributes guitar to her songs.
I thoroughly enjoyed her set and positive energy, and I can see why she is in partnership with Heart in supporting this tour.  Definitely an emerging artist keep an eye on in the future.
Below is a photo of Brynne's setlist, as taped to the stage:
Setlist:
Just Like That
All I Ever Did
When Will I Be Loved (Linda Ronstadt cover)
Love is Gonna Find You
White Flag
Dare Devil
A Woman Like That
Bandaid On A Bullet Hole
Below are photos of Brynne Marie performing on stage (click any image for higher resolution version of each photo):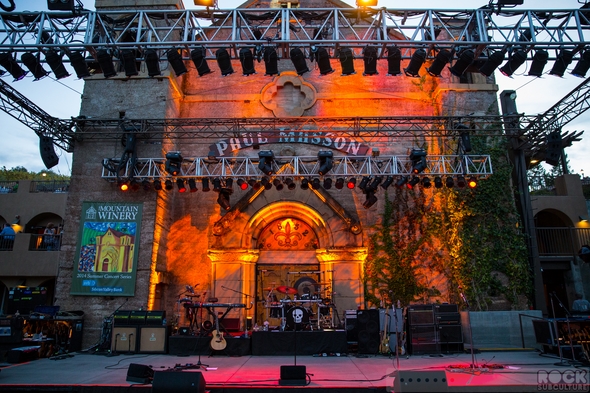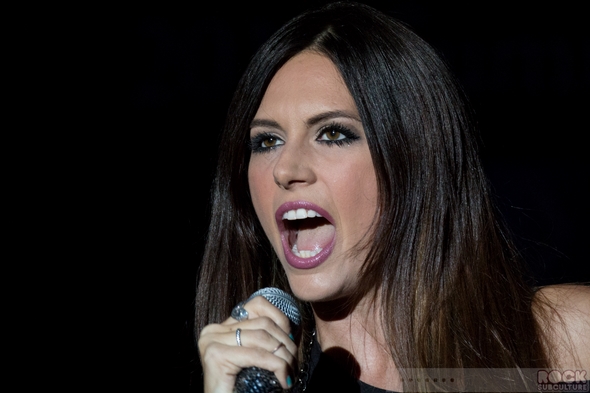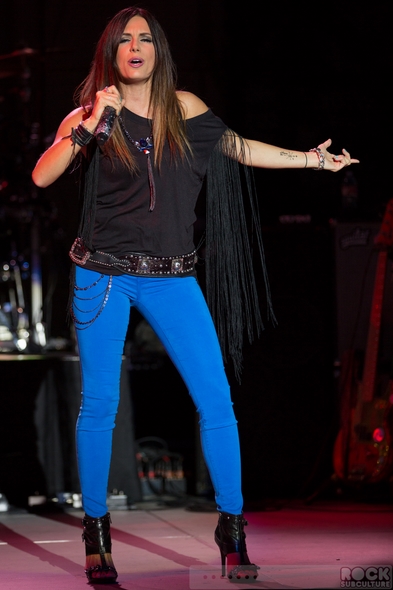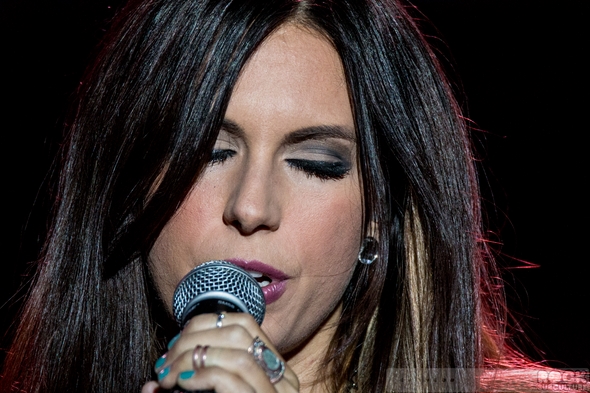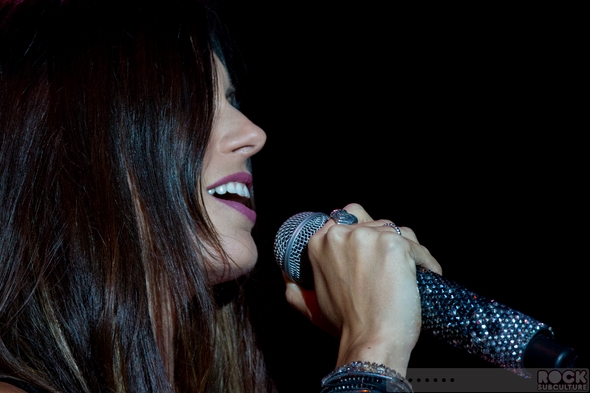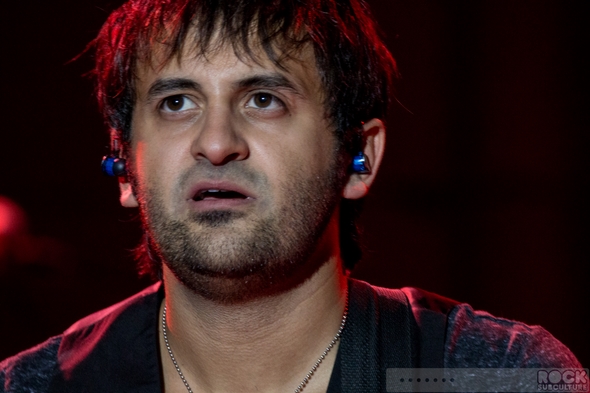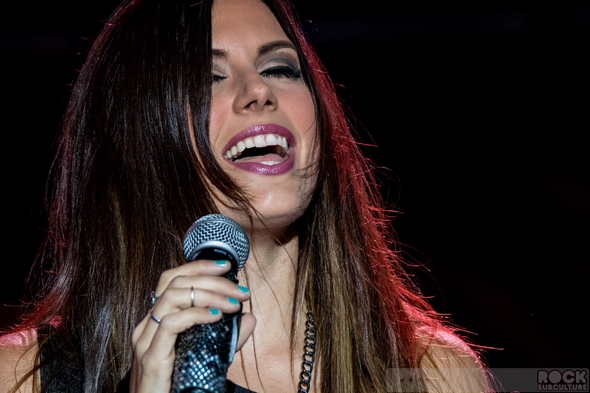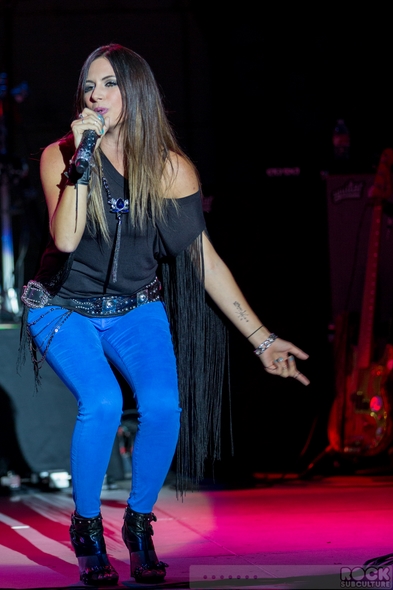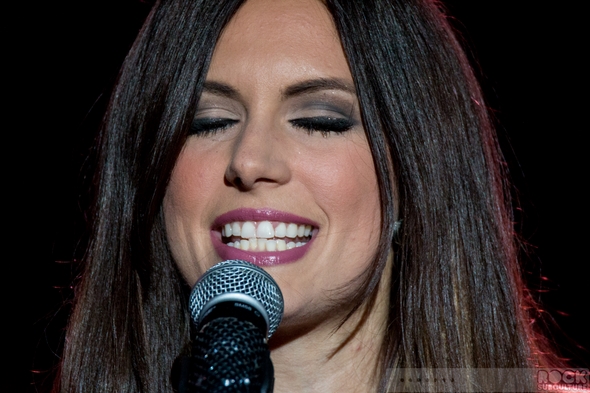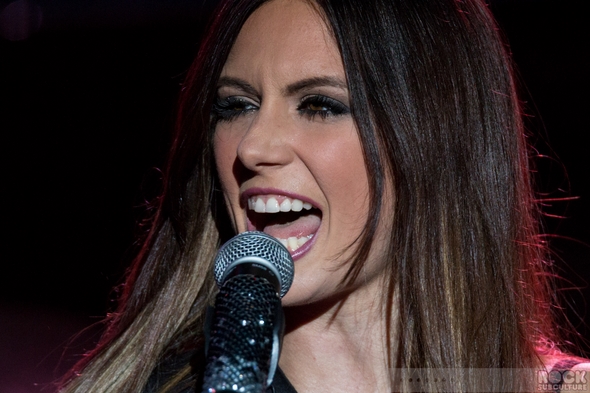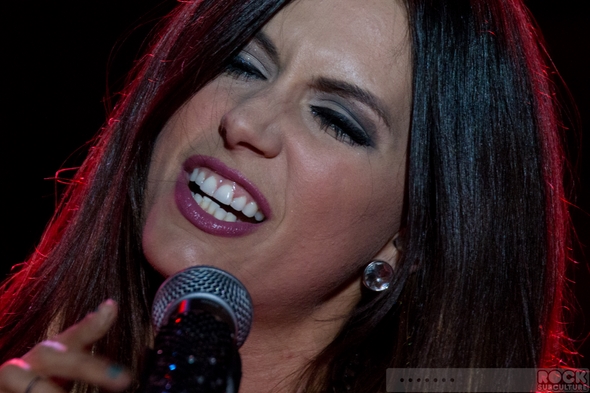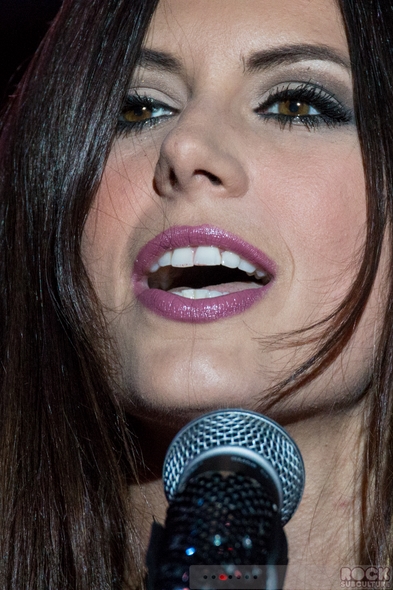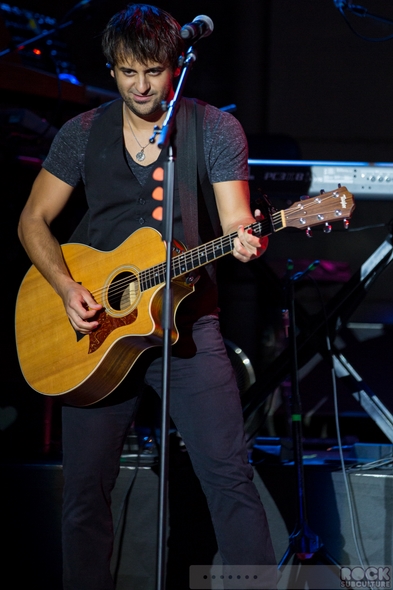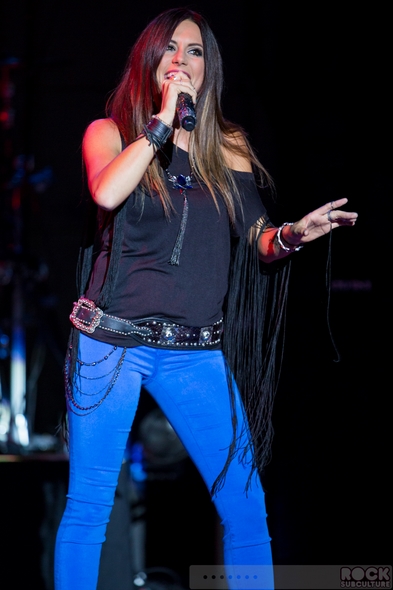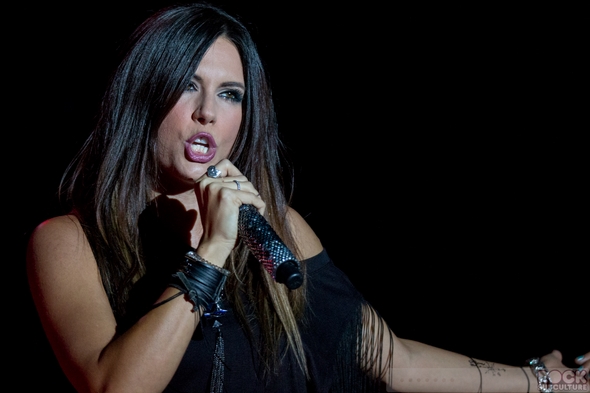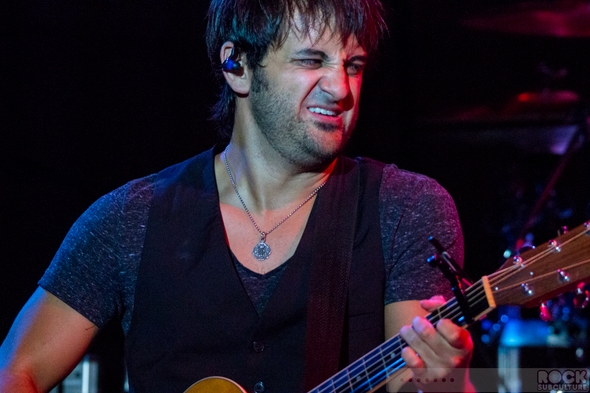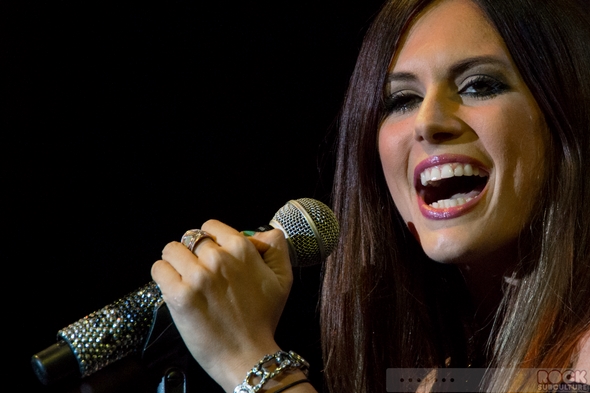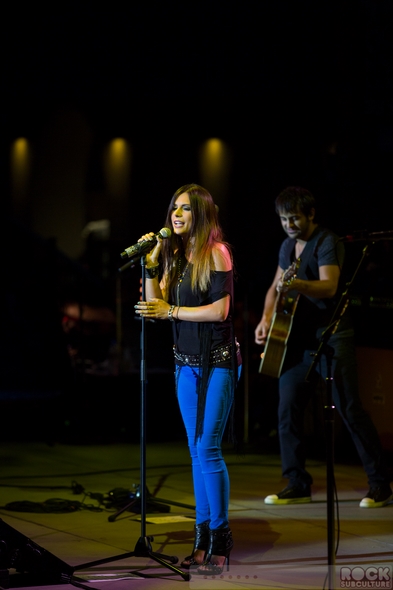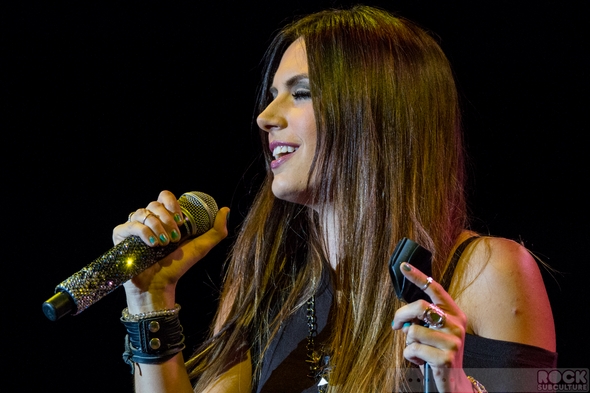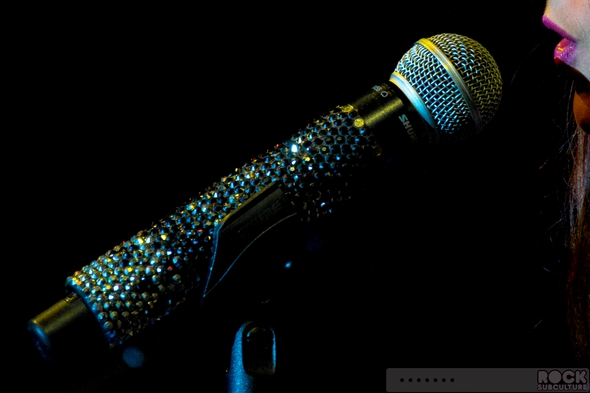 Heart
Members
Ann Wilson (vocals)
Nancy Wilson (guitar, mondolin)
Ben Smith (drums)
Dan Rothchild (bass guitar)
Craig Bartock (guitar)
Debbie Shair (keyboards)
I was lucky enough to see Heart twice last year, including their amazing show at America's Cup Pavilion with Jason Bonham's Led Zeppelin Experience, so I was really looking forward to seeing them again in 2014.
Of course, Mountain Winery is a much more intimate venue compared with the temporary America's Cup venue last year, which held 9,000 fans.
In 2012, I saw Heart at a different winery (Ironstone Winery), as well as Ann and Nancy Wilson perform at a MusiCares event, so I've had a variety of shows in recent years from which to draw comparisons.  One thing is certain, and that is that no two shows are ever quite alike, and they do change things up with the set lists.
Heart are real legends in rock and roll. Which is all the more remarkable, in that the two sisters – Ann and Nancy Wilson – are women who have been blazing a trail in a male dominated industry for decades. These two are so incredibly gifted, and I personally place them at the very top when it comes to real legends in music – their artistic and professional accomplishments are seemingly endless.
The band has sold over 30 million records worldwide, with Top 10 albums charting on Billboard in the 70s, 80s, 90s, and in the current decade, as they've been quite prolific throughout their career and have consistently produced quality work. They are those rare artists with both commercial and critical success.  Heart was famously inducted into the Rock and Roll Hall of Fame last year, wherein they did an incredible performance of Zepplin's "Stairway to Heaven".
As with my experiences with recent concerts, I was just blown away at what an amazing band Heart is… of course everything is predicated on the music, and they are really one of the most versatile artists in music, with hard and soft rock, some songs with more pop sensibilities, and of course the jaw dropping ballads. And with that catalog of music, you never really know what kind of palette that they will paint from on a given tour or evening. But somehow it all plays out quite organically as they go from one song to the next.
I've also noticed that they do tend to rearrange the songs slightly year to year, with different pacing and flourishes.
Of course Ann's voice is the real fundamental, foundational element of the band. She is peerless in rock and roll, male or female, with her undeniable gift of voice. Words cannot describe.  And her instrument seems to just mature more and more and still have the ability to truly "wow" an audience unlike any other vocalist.
As mentioned in my review last year, these songs that Heart has created are not only incredible songs, but really push the limits as to what is actually possible to pull of vocally. Ann has such power in her voice, but it is drawn quite obviously from emotion and that is something that cannot be taught to someone – she was born with this ability to translate powerful feelings into music.
And, as always, Nancy Wilson has such a stage presence, it is impossible not to be completely enthralled and fascinated watching her on stage. Unlike any of her peers, she brings tremendous femininity to rock music, but still has rock and roll gravitas, though in a completely female form. She is so singular in her on stage persona. For me, she is so beautiful and graceful, it is almost like watching rock star performance art, and it all seems to flow from her so naturally, and so completely fits and suits their music, it is really something to behold. Of course, she is also an amazing vocalist in her own right, and funny enough, probably my favorite Heart song is "These Dreams", where Nancy is on lead vocals.  Last night, I really loved her extended acoustic guitar intro for "Crazy On You".  Amazing.
This was the first time I've sat stage left at a Heart concert, and being in the second row, I had a chance to really watch Craig Bartock's incredible work on guitar…  really impressive.
As I've said in the past, Heart put on one of the best, most rocking and soulful live concerts today, and I give my highest recommendation to check them out if at all possible.
Below is a photo of Ann's set list from last night's show…
Setlist:
Barracuda
Heartless
What About Love
Magic Man
Dreamboat Annie
Even It Up
Kick It Out
Straight On
Let Me Roll It (Wings cover)
Heaven
These Dreams
Alone
Mashallah
Crazy On You
Encore:
Immigrant Song (Led Zeppelin cover)
Rain Song (Led Zeppelin cover)
Misty Mountain Hop (Led Zeppelin cover)
Below are some photos of Heart performing on stage (click any image for higher resolution versions of each photo):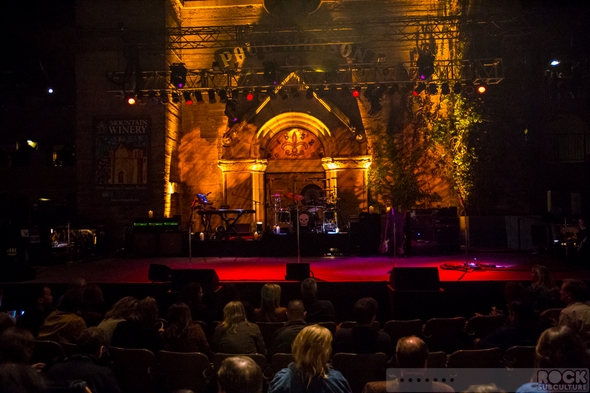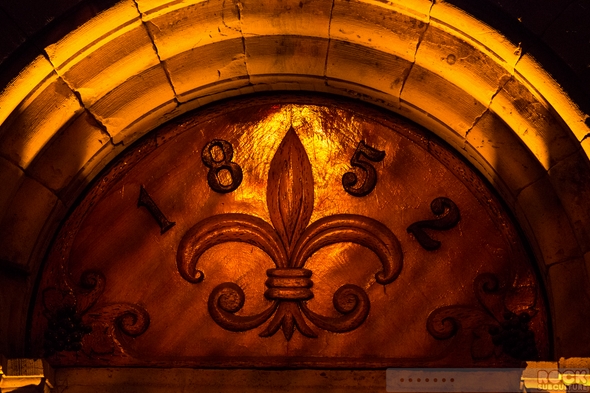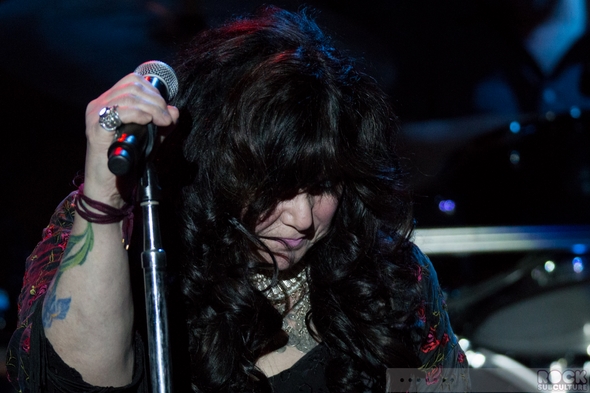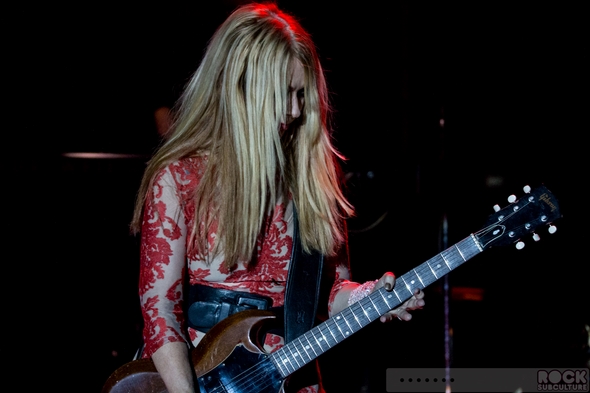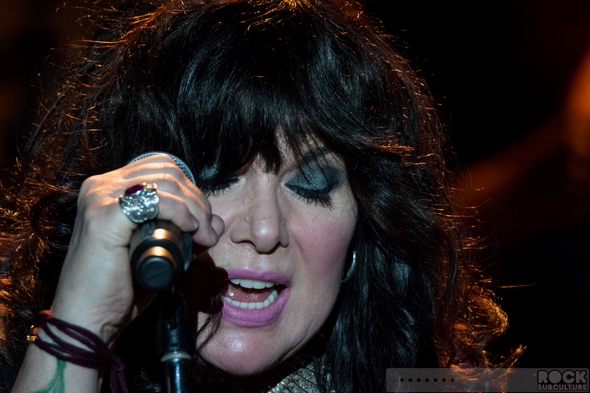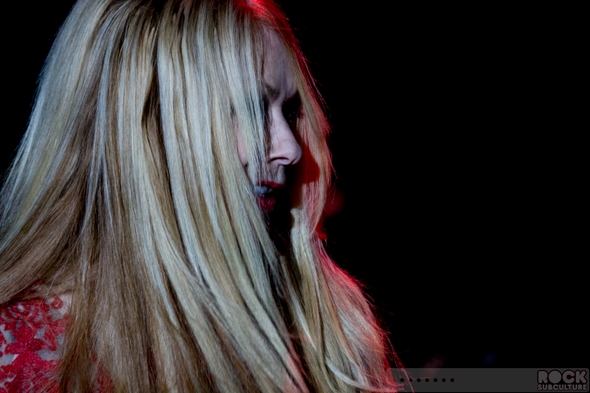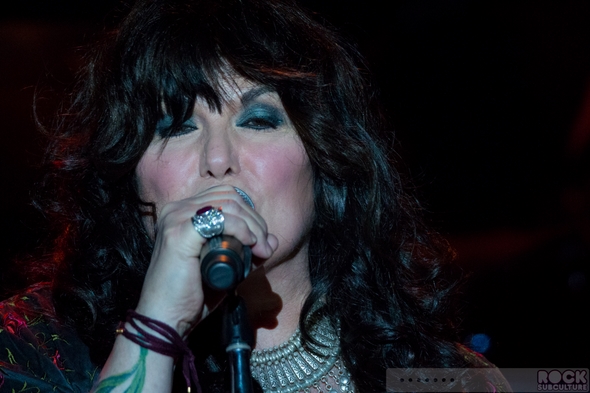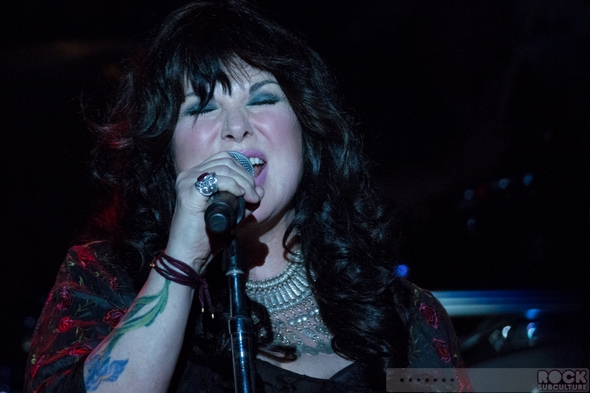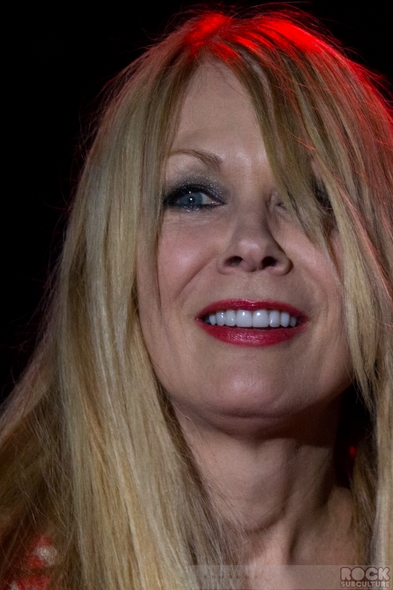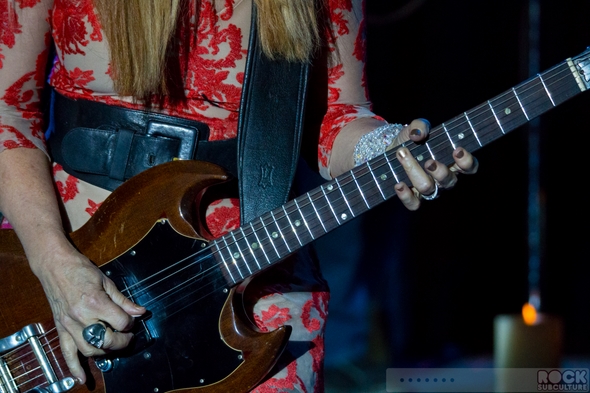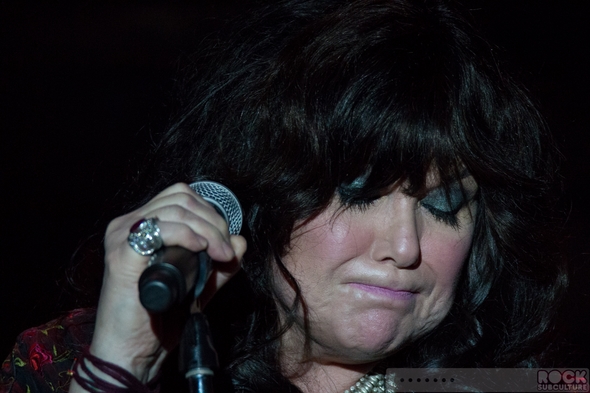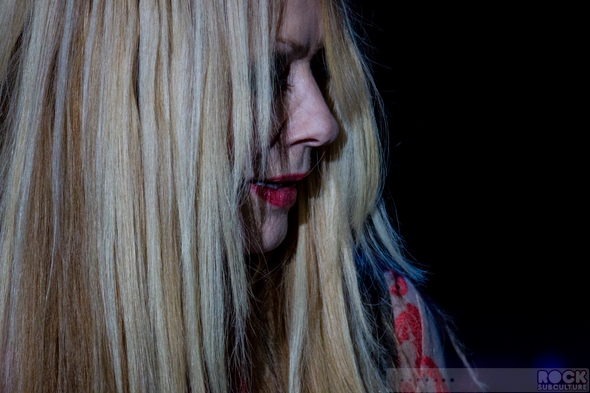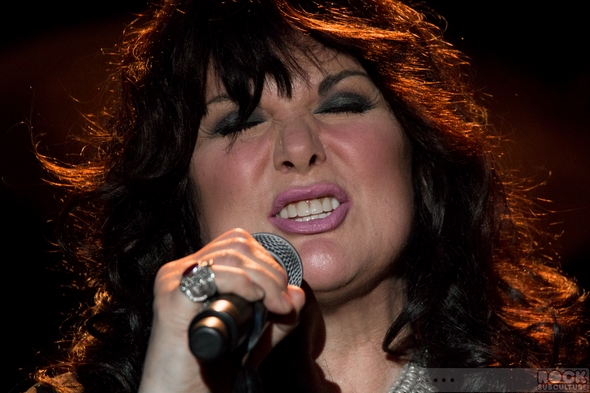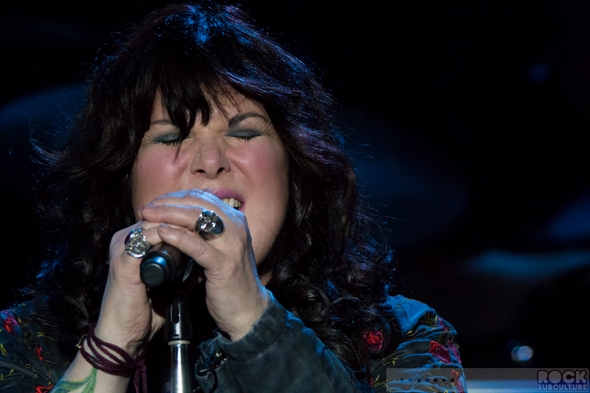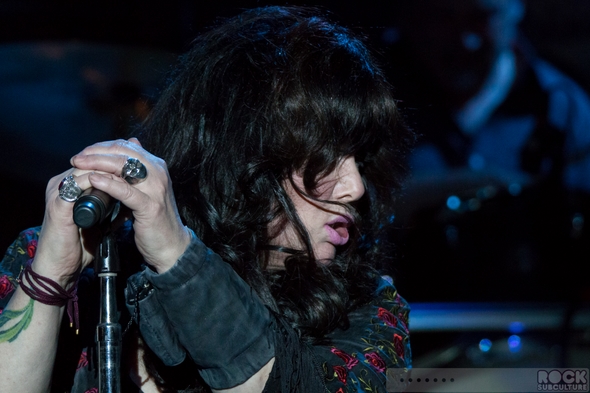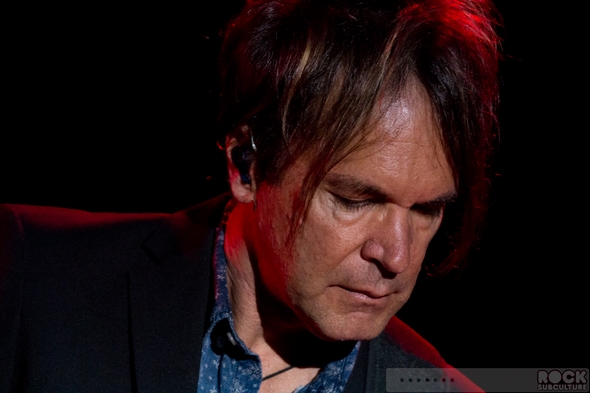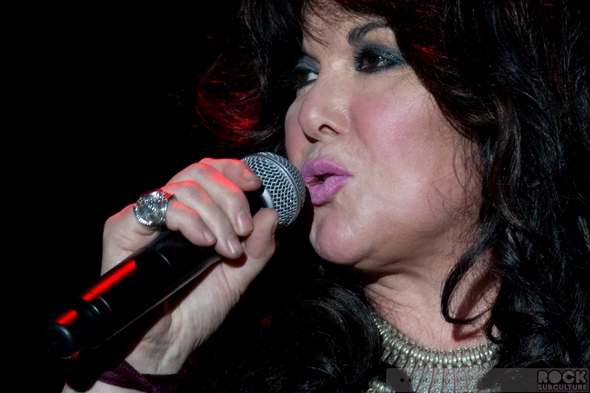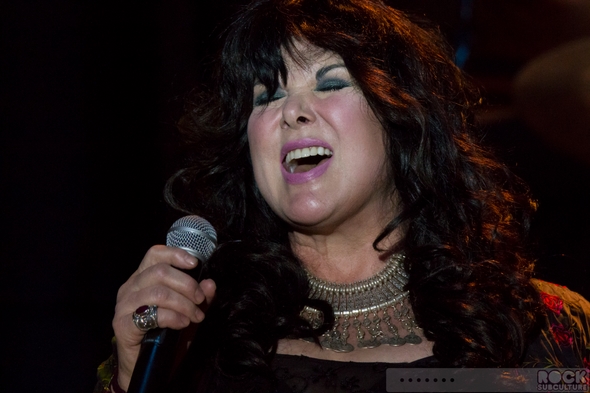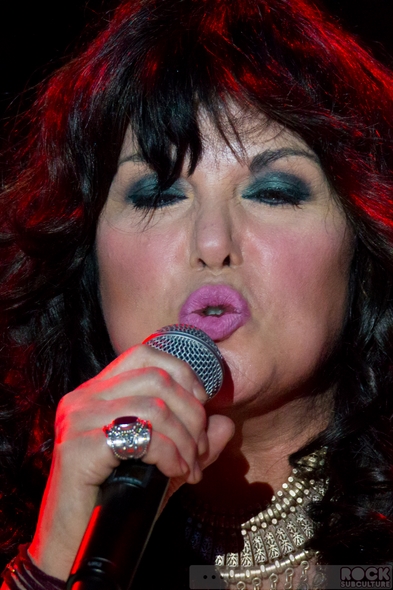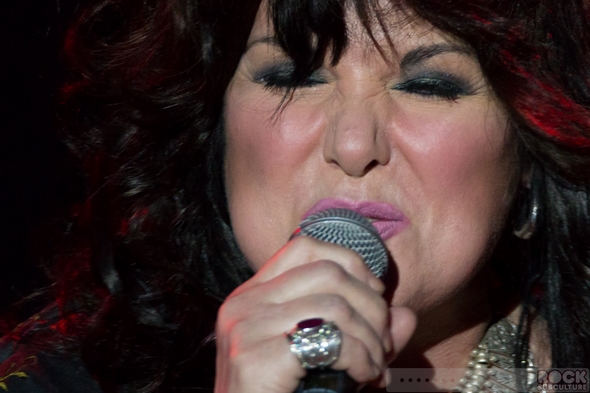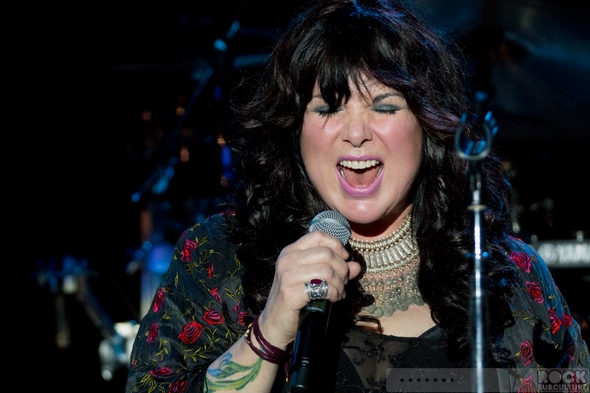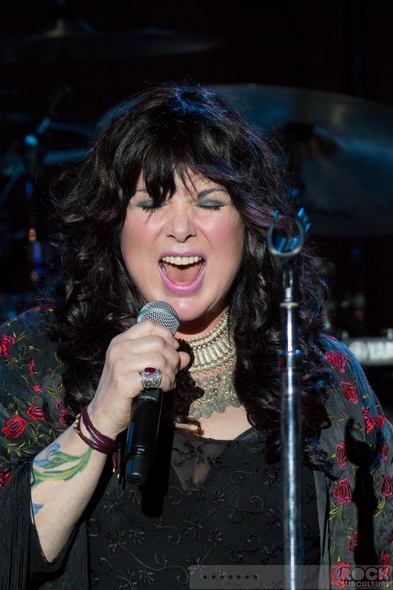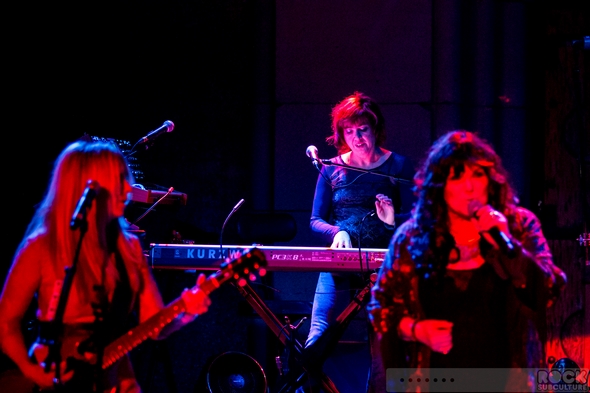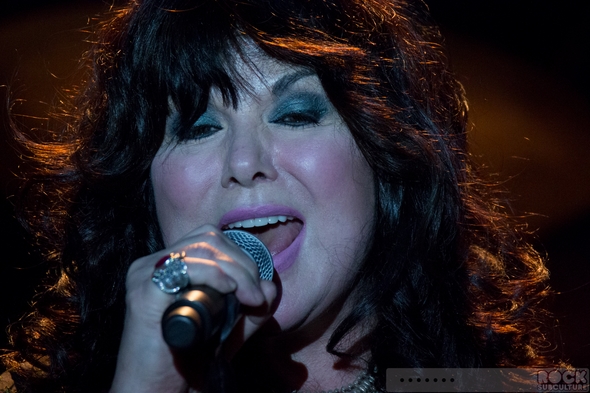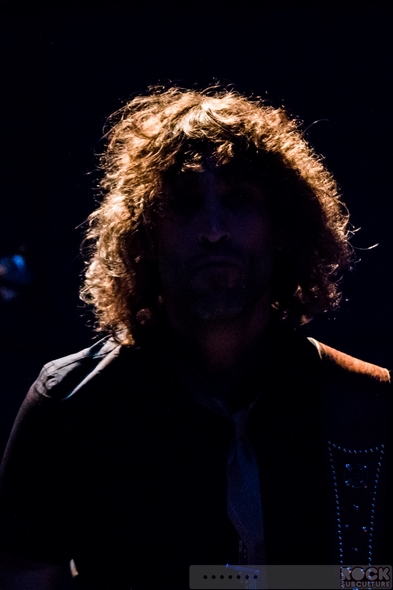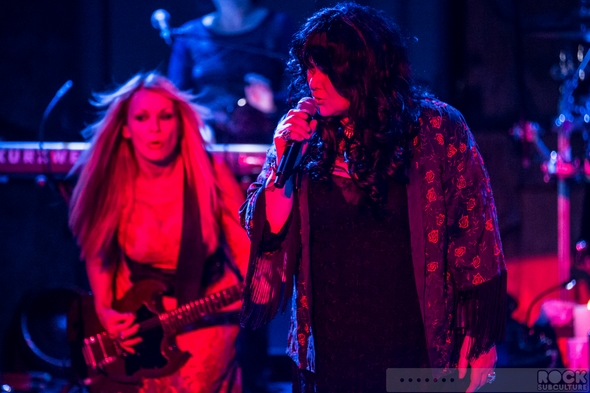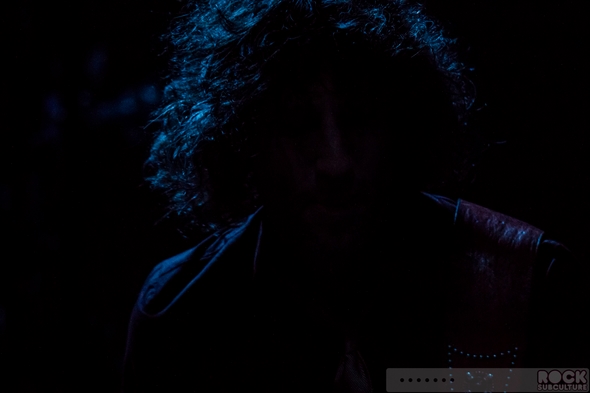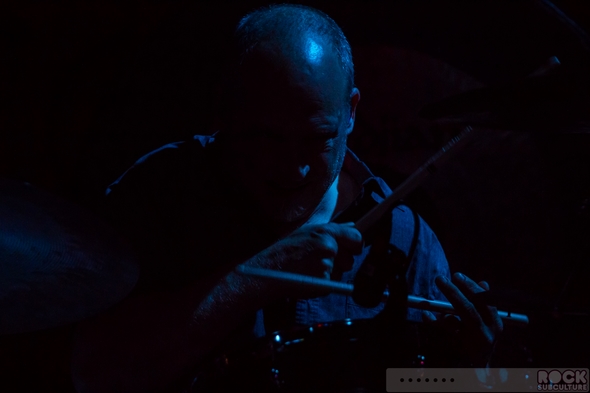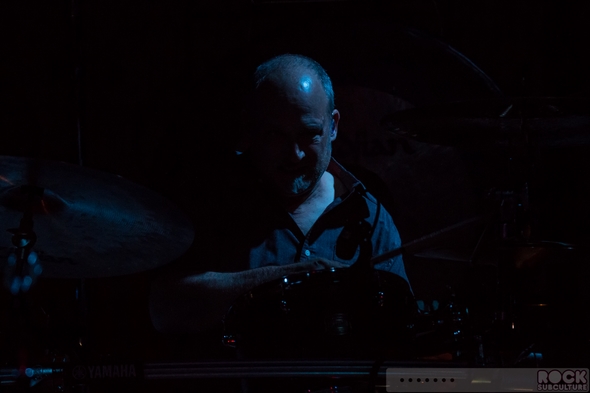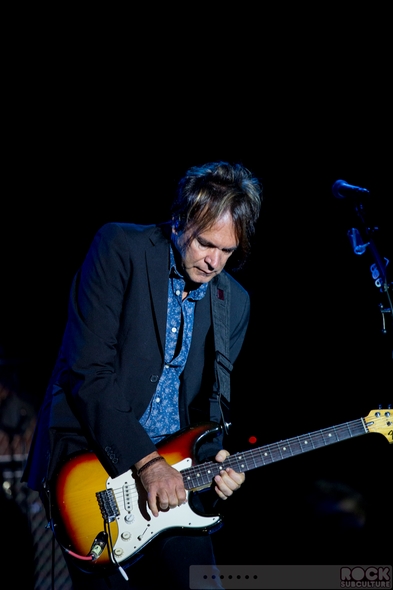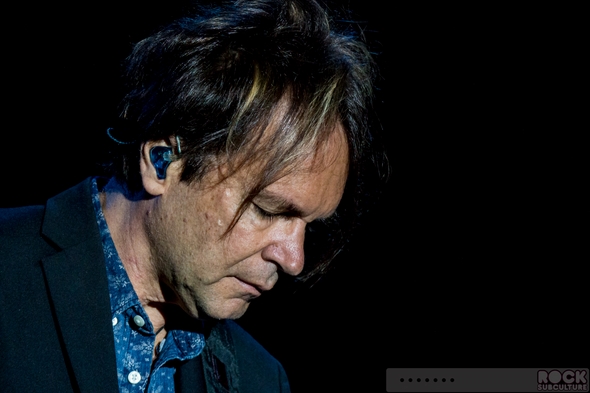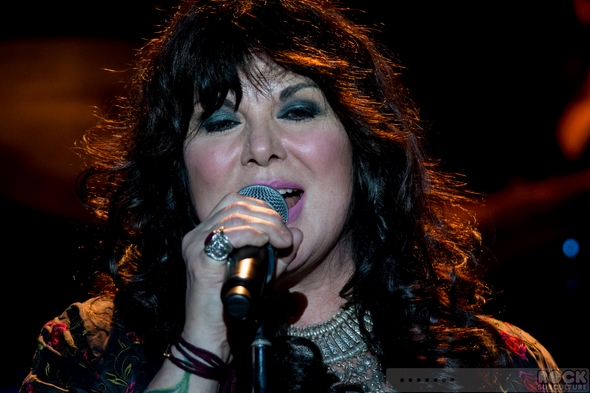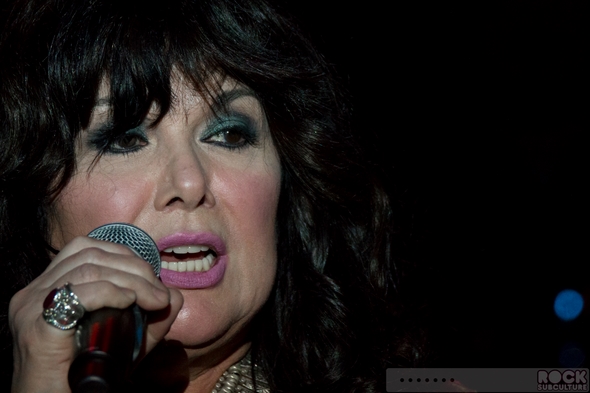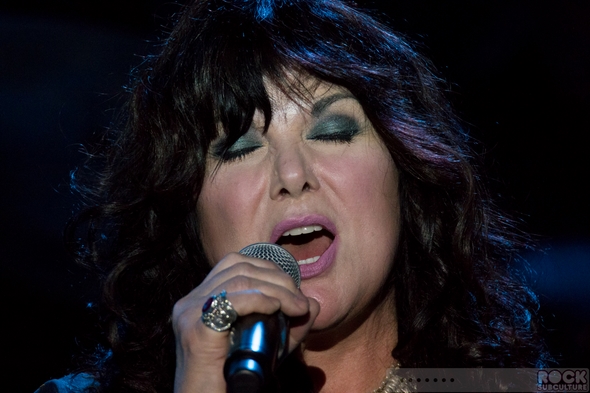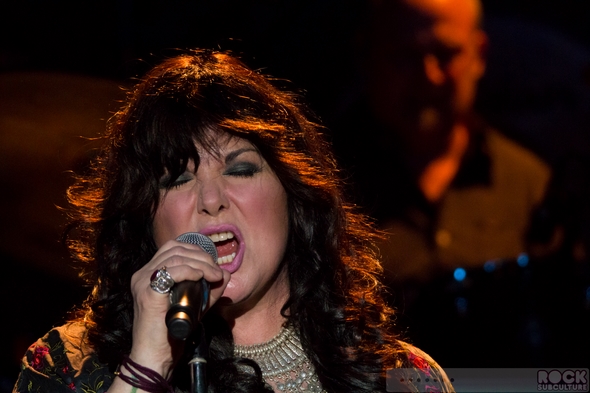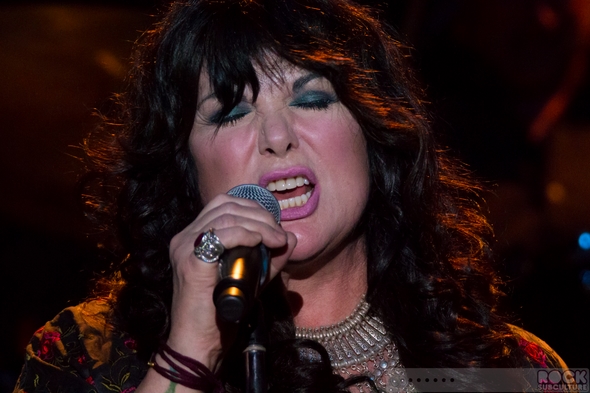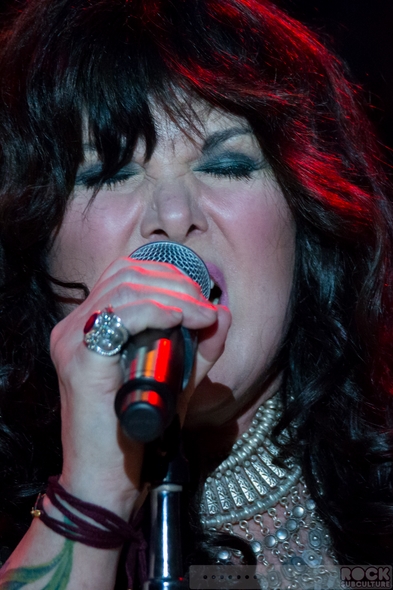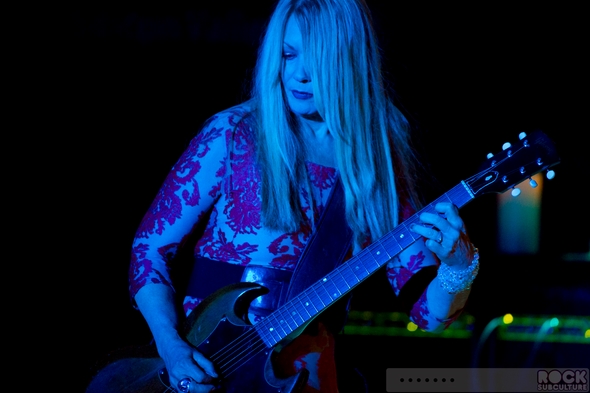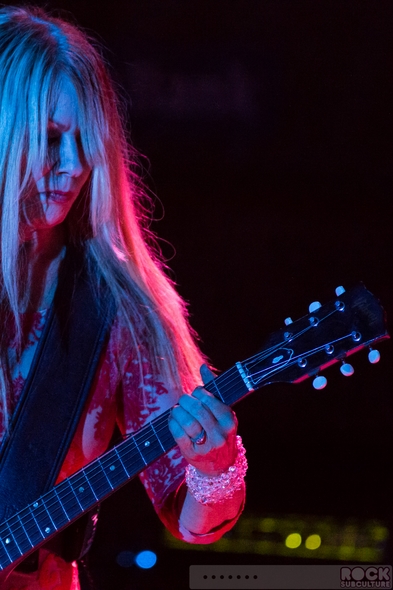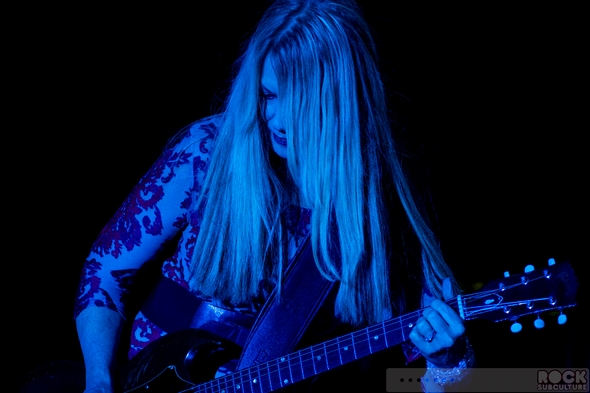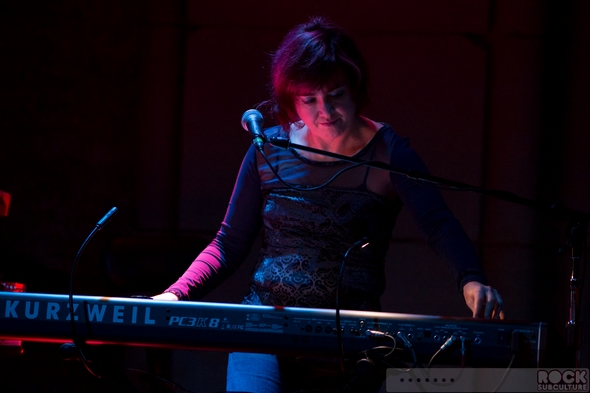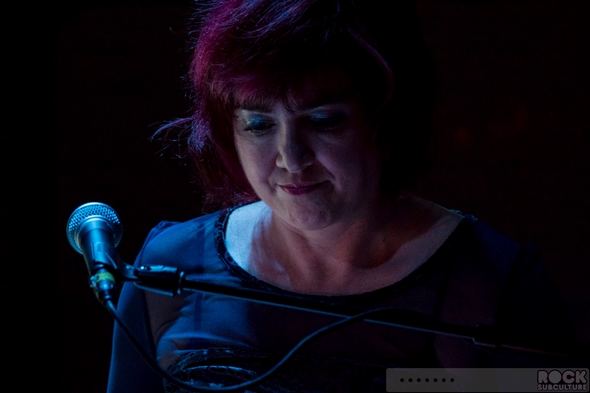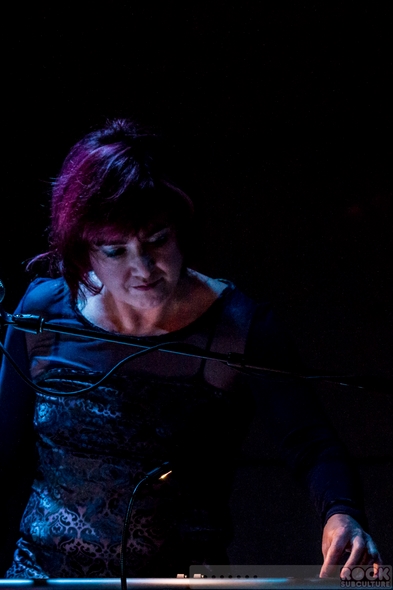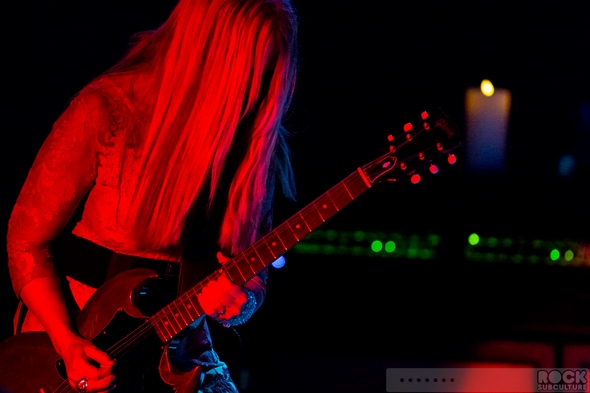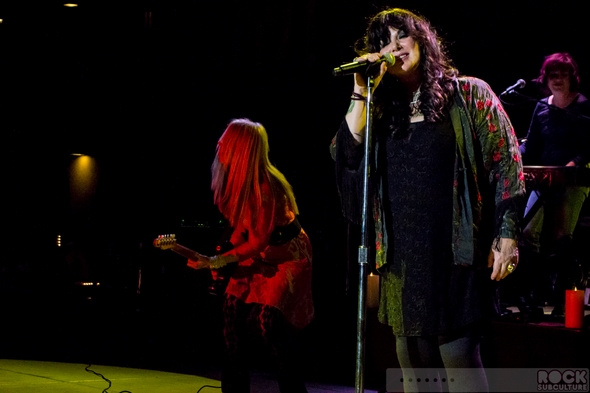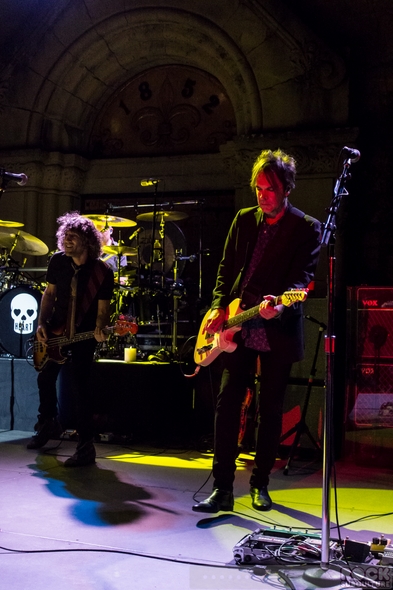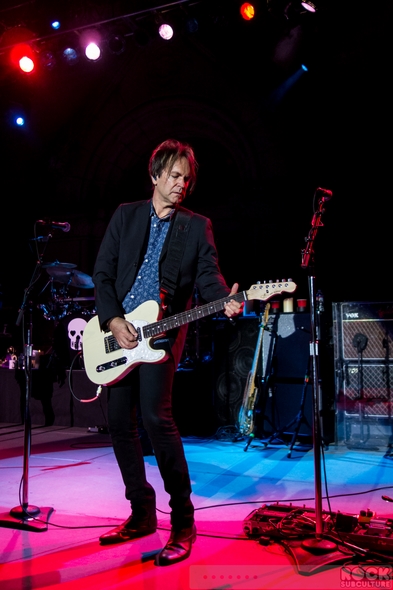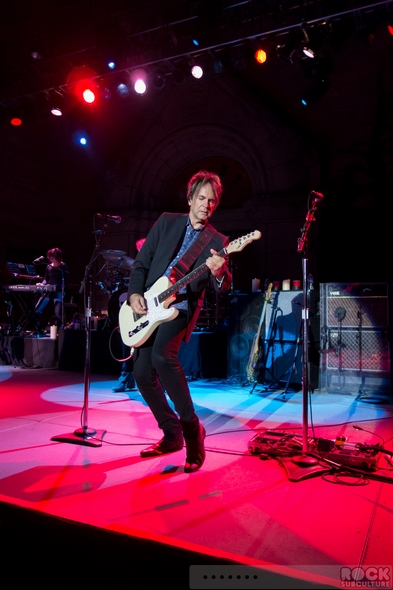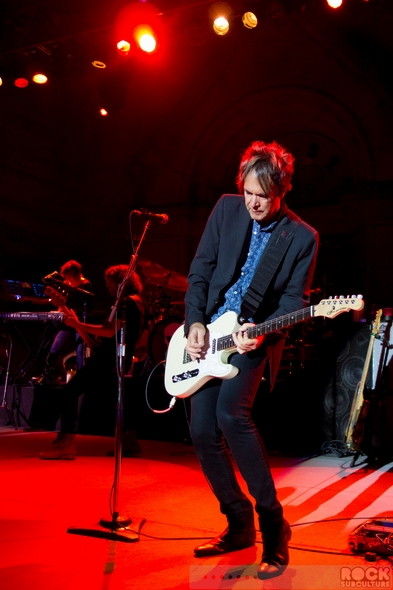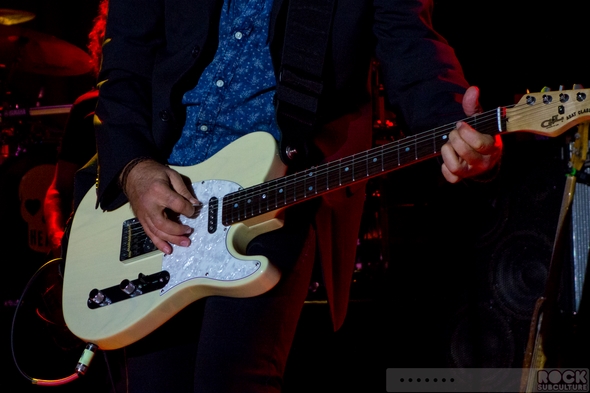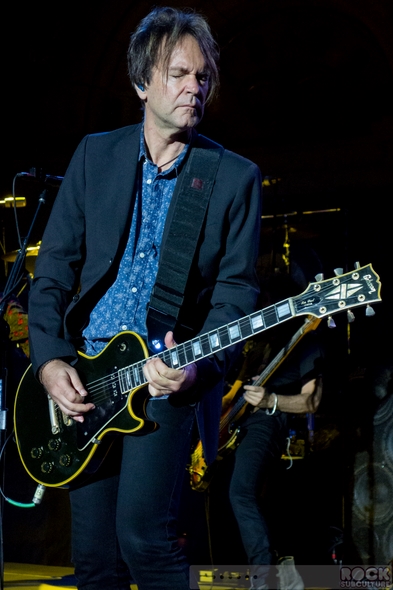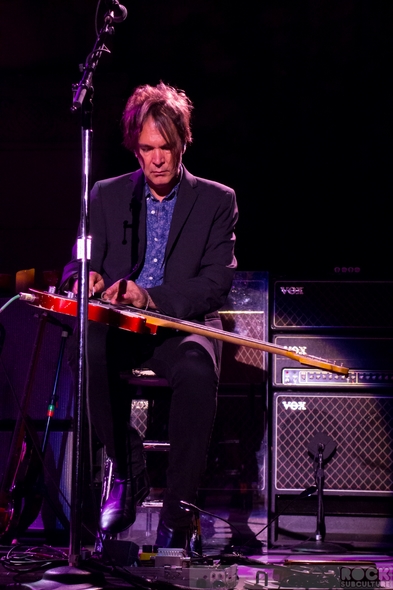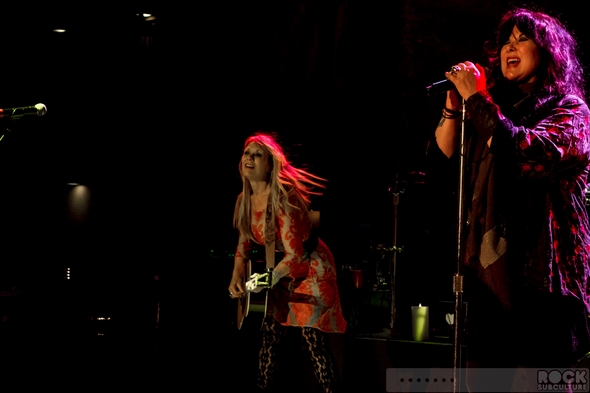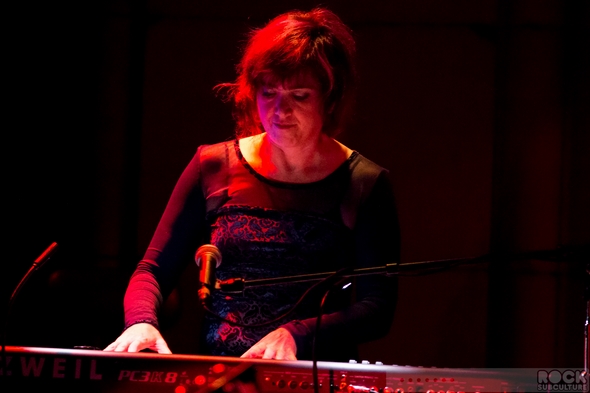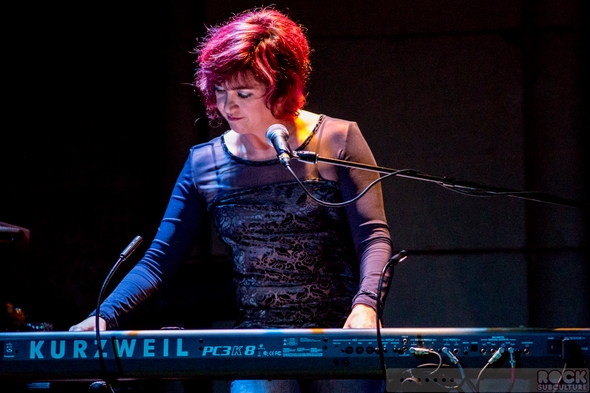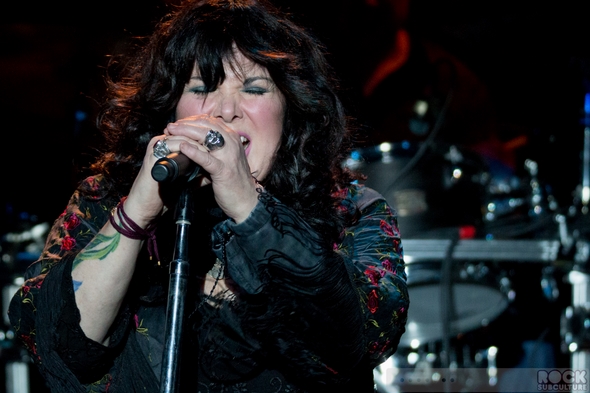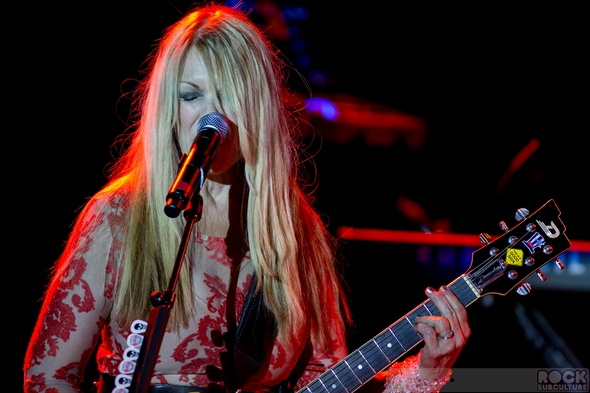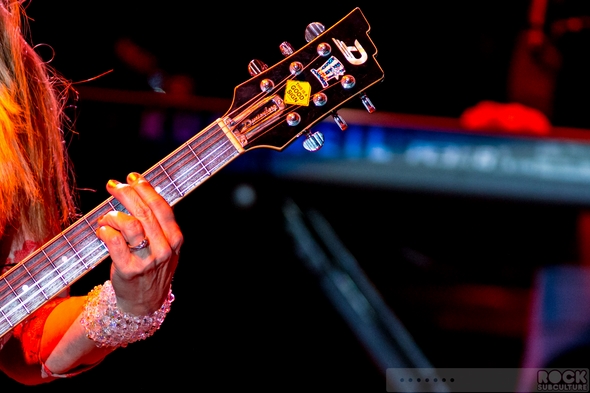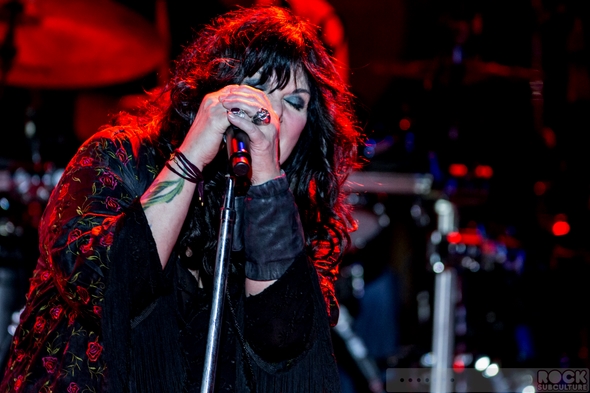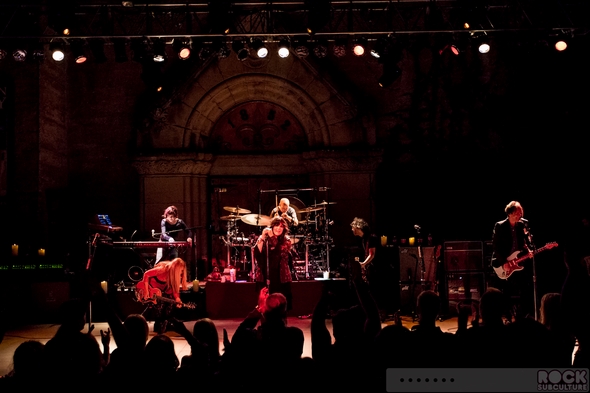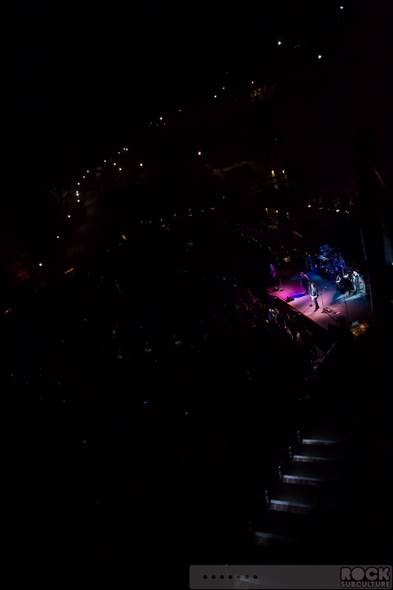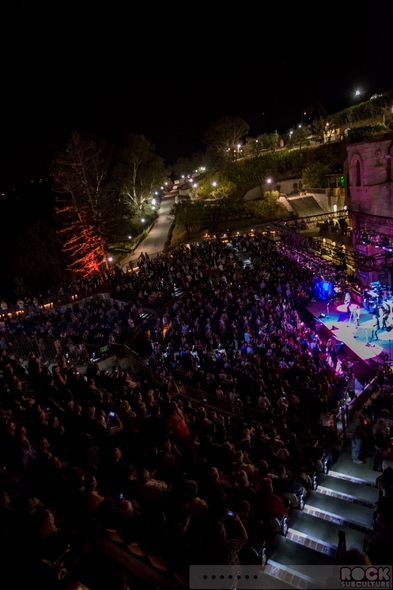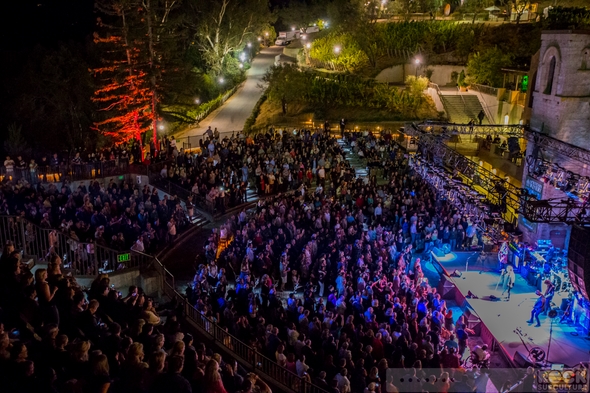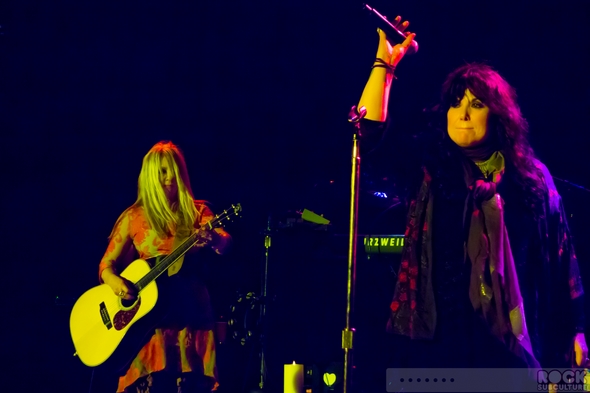 Jason DeBord