"I tell them about… the definitive sound of the South.  That sound, goes like this…"   John "Bulldog" Tristao of Creedence Clearwater Revisited, telling a captive audience at Reliant Park in Houston about how he describes places like Texas when performing "up North", before the band broke into their rendition of the classic folk song, "Midnight Special".  Playing a special Friday night concert as part of the three day Grand Prix of Houston event, there was a certain sort of reverence in the air among the crowd that turned out for the show, which flowed out beyond the seated area and grew as the band played through countless classic rock and roll songs.

Who: Creedence Clearwater Revisted
Venue: Reliant Park
Where: Houston, Texas
Promoter: Grand Prix of Houston
When: October 3, 2013
Creedence Clearwater Revisited
Members
Doug "Cosmo" Clifford (drums, percussion)
Stu Cook (bass, backing vocals)
Kurt Griffey (lead guitar)
Steve "The Captain" Gunner (guitar, harmonica, keyboards, backing vocals)
John "Bulldog" Tristao (lead vocals, guitar)
I did have a brief chance to pass by the band as they were on their way out of a meet and greet, and they seemed to be a great spirits and shared a funny anecdote as they made their way out toward the stage for their performance a bit later.
The band is comprised of the original bass player and drummer from Creedence Clearwater Revival, and was formed in 1995.  With the new players, the re-recorded new versions of the classic hits from the original band and released it as Recollection.
The original band was hugely successful and influential in the late 60s/early 70s, writing (now) classic songs and covering the work of others, performing at Woodstock and the like, but ultimately imploded with the departure of rhythm guitarist Tom Fogerty (who passed away in 1990) and later principal songwriter, singer, and lead guitarist (and Tom's younger brother) John Fogerty.
I actually had an opportunity to see John Fogerty perform earlier this year with his appearance as part of Sound City Players and the special concert in Hollywood that was done following the premiere of Dave Grohl's documentary film about Sound City.
With the show in Houston last night, Creedence Clearwater Revisited kicked things off with "Born on the Bayou", which was a great choice to acquaint the audience with the band members and each of their gifts.
John Tristao has a powerful, husky voice which suits the band's signature sound quite well, and fills it out with a lot of emotion.   Kurt Griffey on lead guitar is an animal, and while he stays true to the roots of the music, he also weaves in and out of some more contemporary approaches to the familiar riffs and sounds, and had some incredibly complex solo moments that were very impressive.
Steve Gunner is kind of the person in the band to make it all come together, since he is responsible for a lot of varied sounds throughout the set.
Doug "Cosmo" Clifford served as the foundation for the music all night, while Stu Cook was kind of the maestro on stage, seeming to have such a strong performing relationship with his bandmates that certain looks and gestures  appeared to have a lot of sway with how it all unfolded, song after song.
More, he had some really impressive tricks up his sleeve with the bass, pulling some sounds out of it unlike anything I've heard on the classic CCR albums or from anywhere else, for that matter.
There was one stretch in which he seemed to veer into a funk sound during a rendition of Smokey Robinson's "I Heard It Through the Grapevine", which was a version that I think must have played for at least 20 minutes.  Definitely one of their showcase pieces, it was as much a version of their own popularized cover as it was an opportunity to veer off into a different kind of musical territory that emphasized the band is not merely covering old work, but taking it somewhere new and unexpected.
One of the other highlights was their version of Dale Hawkins "Susie Q", "Proud Mary", "Fortunate Son", "Bad Moon Rising", "Down On the Corner", and others.
Definitely a fantastic show for anyone with the slightest interest in rock and roll…  seeing a show like this is a must, if at all possible.
Below are some photos of Creedence Clearwater Revisited performing on stage: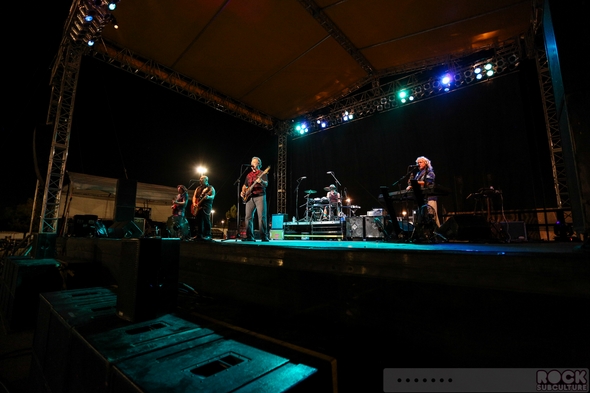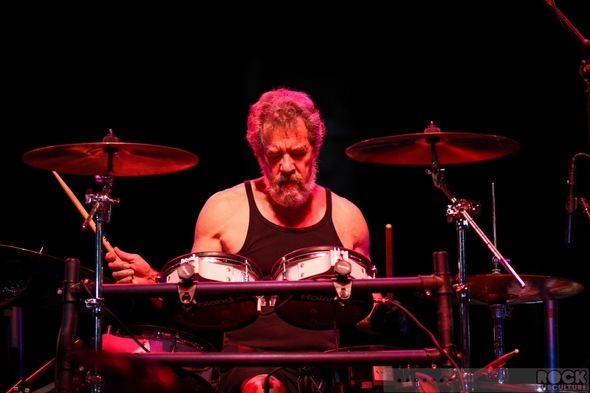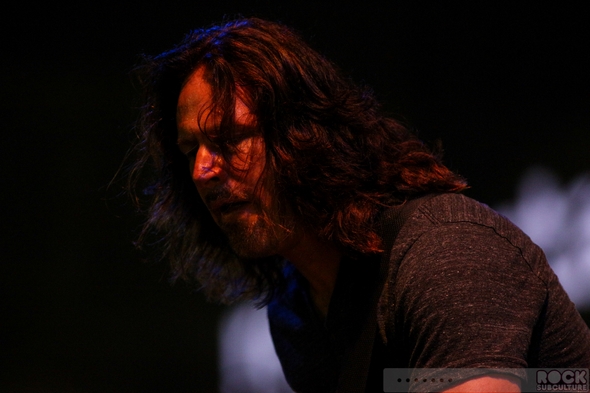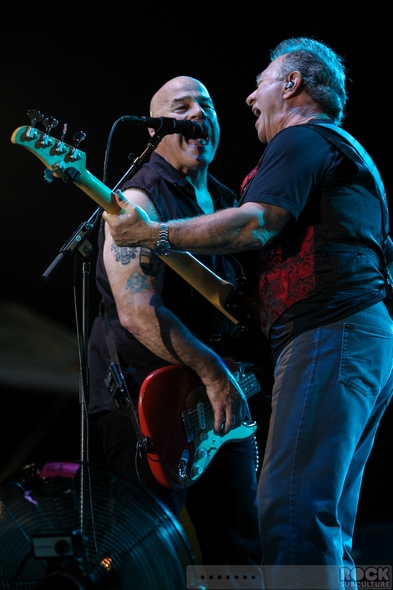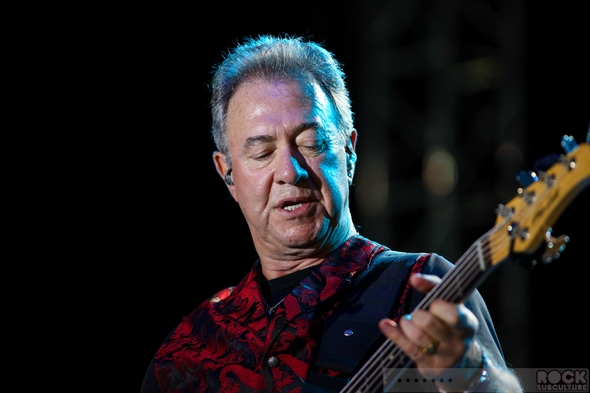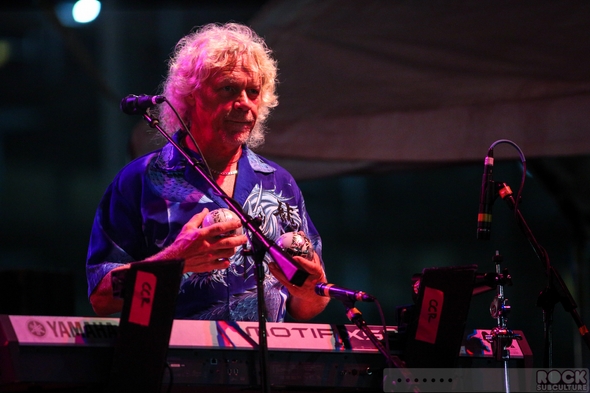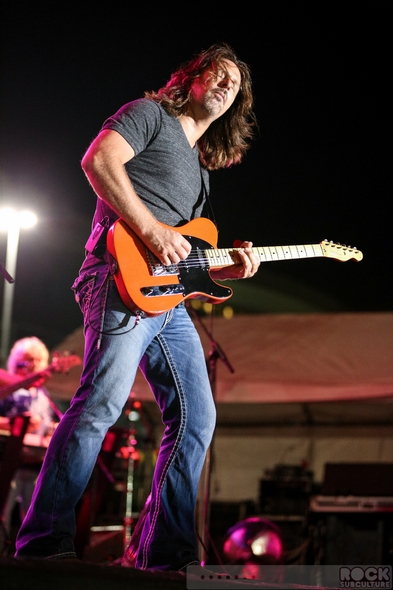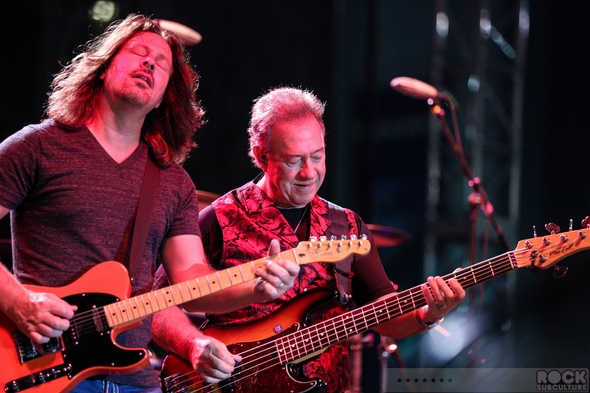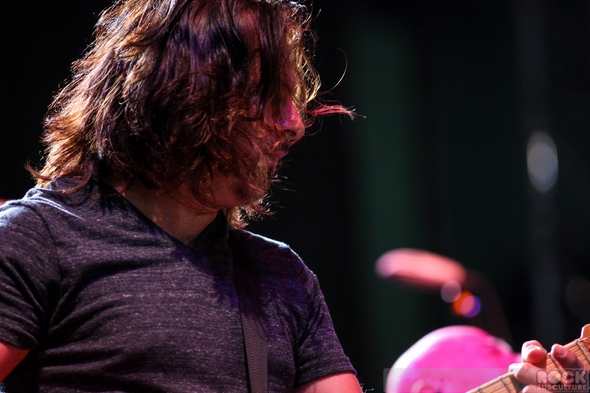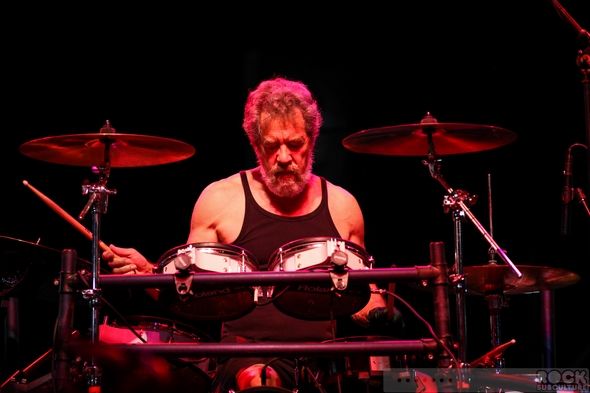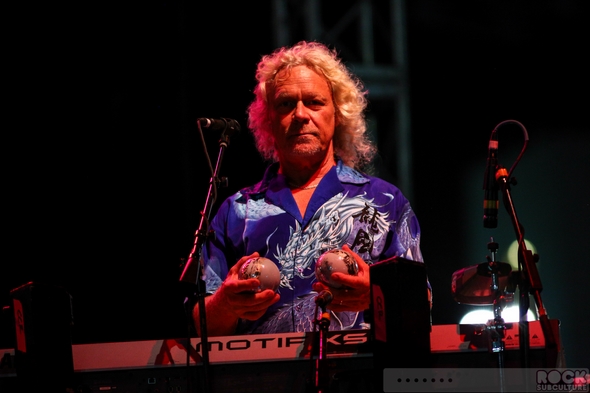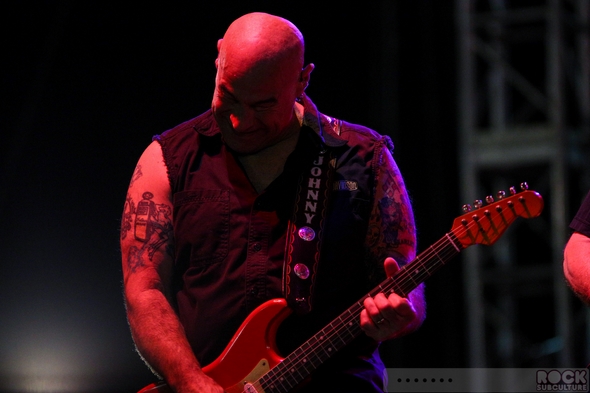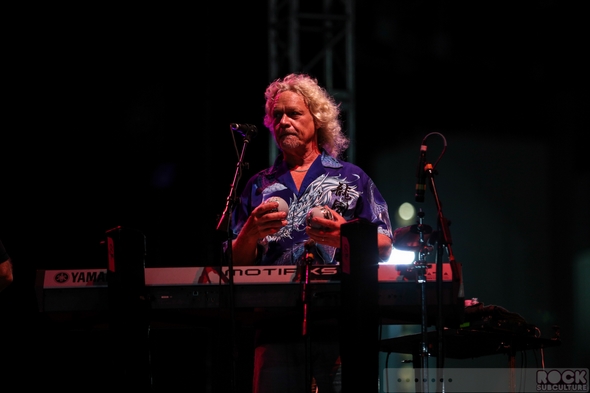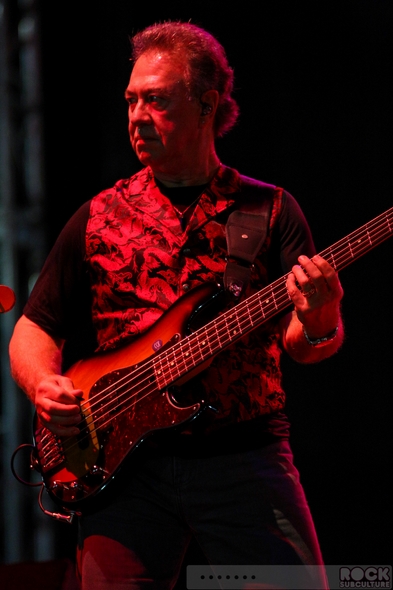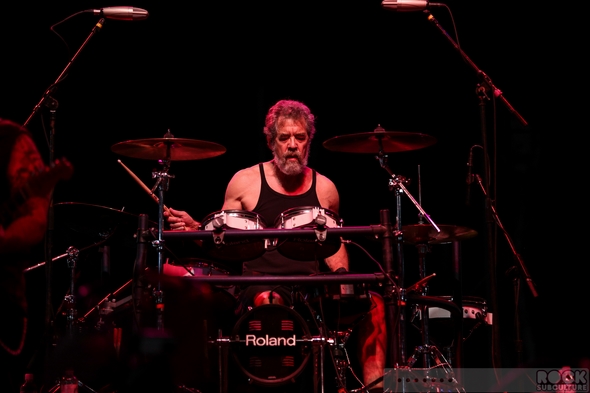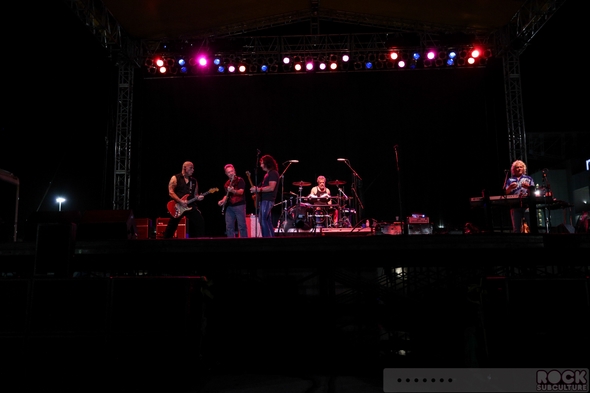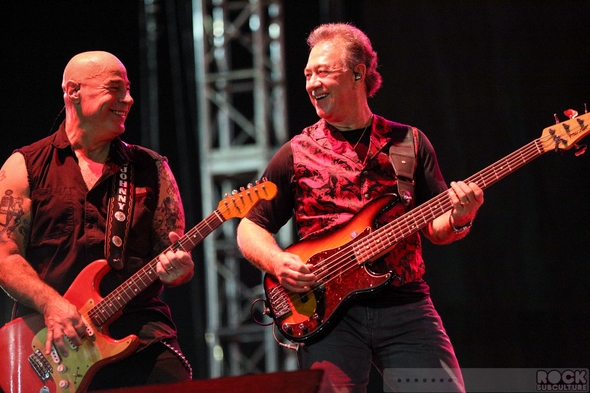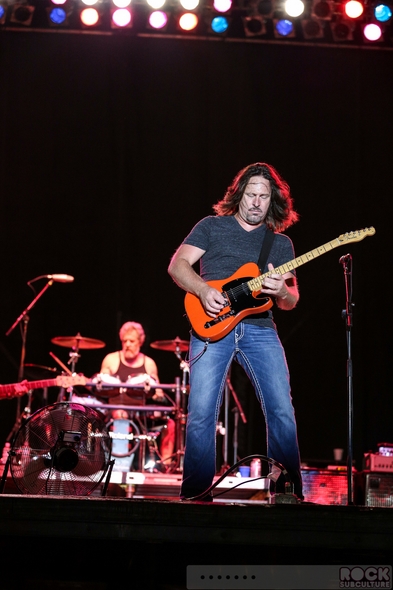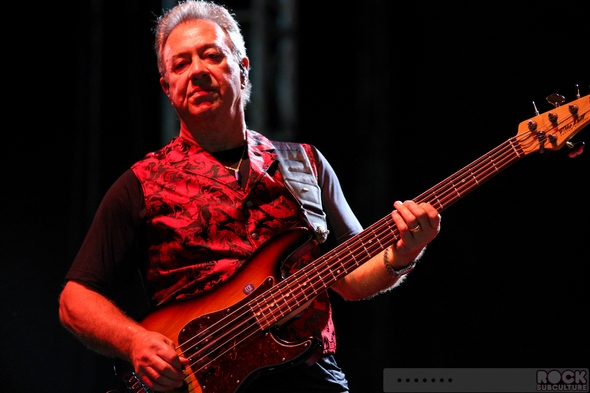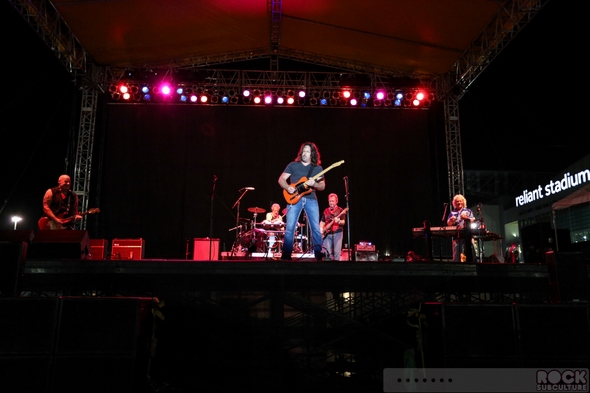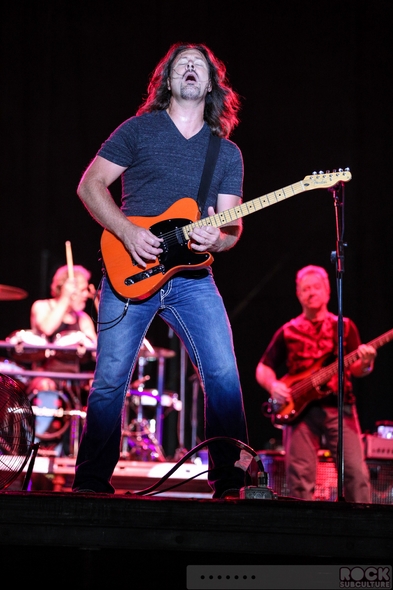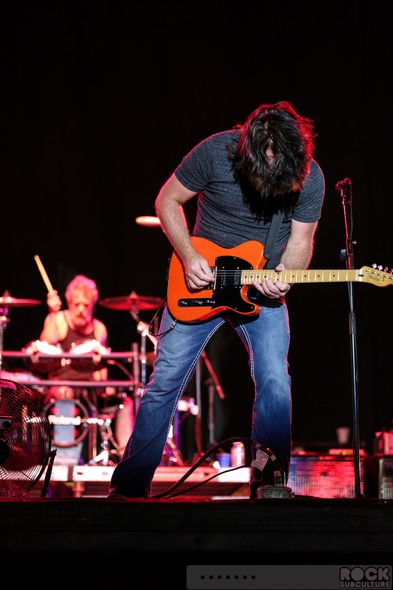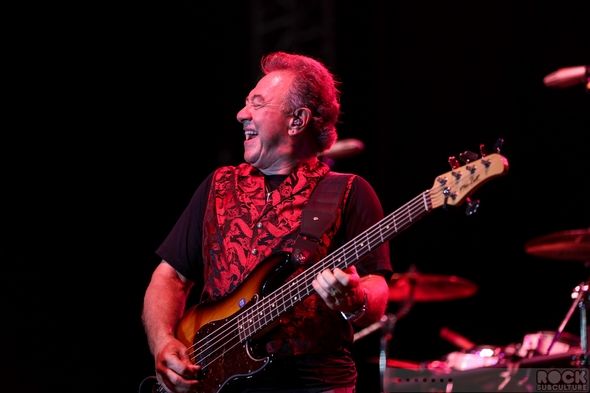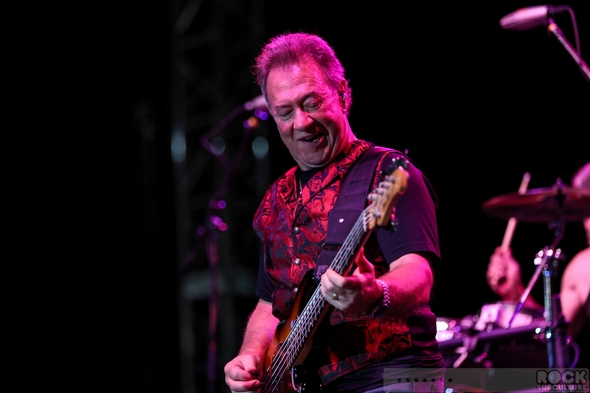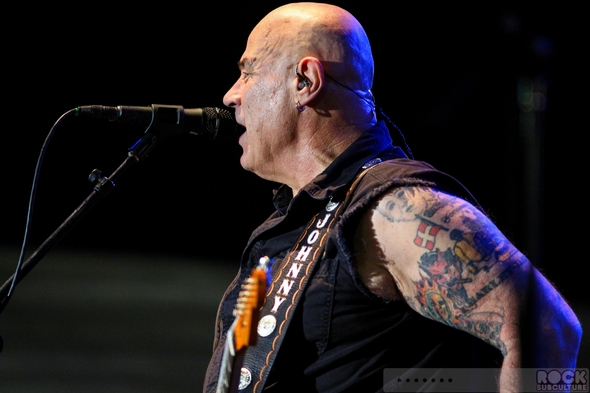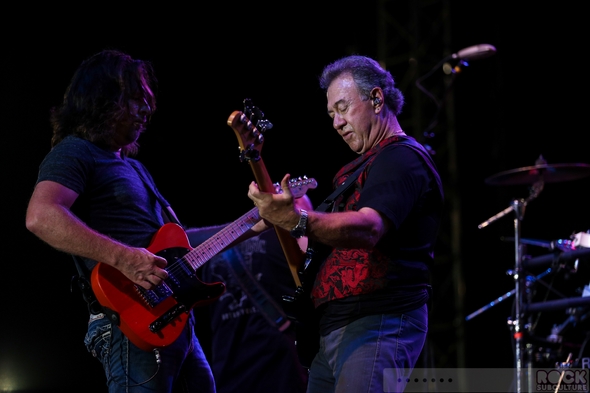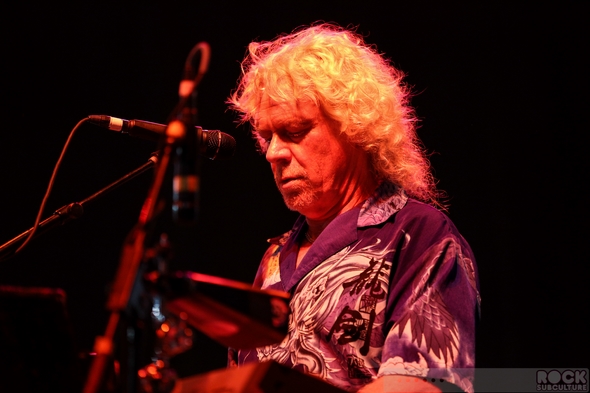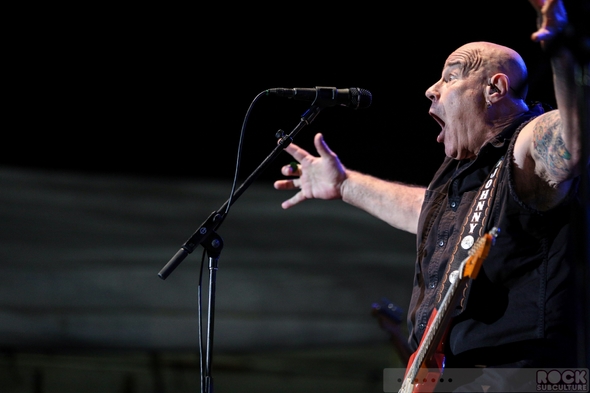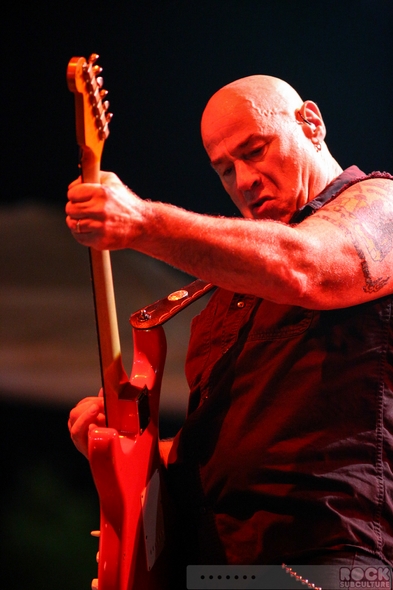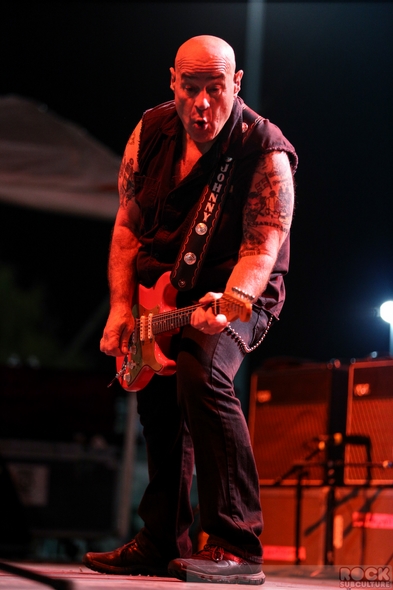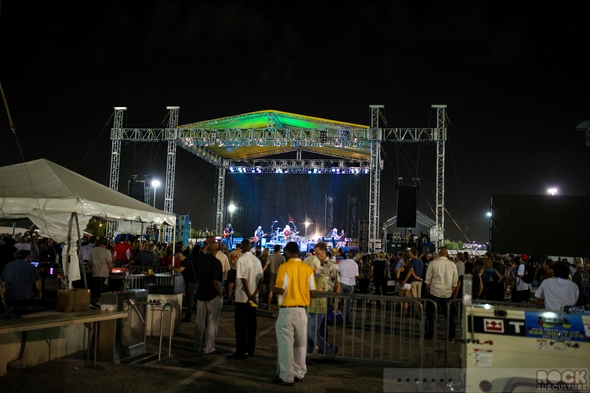 Jason DeBord