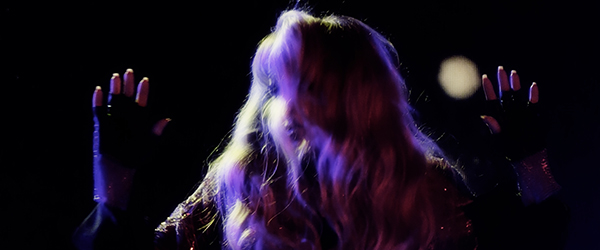 It isn't often that real, genuine rock and roll legends come into my hometown of Sacramento to perform in concert, but after last night's Fleetwood Mac show at Sleep Train Arena, they've set the bar quite high for any act to follow.  Have loved this band since I was a kid, but have never seen them live, so this was an eagerly anticipated show for me.  I did see Lindsay Buckingham on his own last year, and Stevie Nicks with Dave Grohl's Sound City Players earlier this year, so have had bursts of greatness, which really fed my desire to see them together as Fleetwood Mac even more.  As amazing as those other performances had been, they did not prepare me for the magic of having their best line-up (unfortunately sans Christine McVie) on stage together.  I think it cements Lindsay Buckingham as the true rock God of the 70s/80s generation and Stevie Nicks, fittingly, as the rock Goddess.  Mick Fleetwood is like Zeus (or maybe a mad pirate), with twin balls hanging (in a dangling/dancing sort of way) from his belt.  John McVie is content to leave center stage to the others, throwing down his bassline and keeping everything on the tracks as much as possible.  This is a band who know who they are, and haven't strayed from their identity in sound or fashion.  What really hit home is how much they appreciate their fans, which was expressed not just in the performance but in eloquent statements from Nicks and Fleetwood to close out the show, calling us their "Dreamcatchers", and really articulating the music fan/musician dynamic better than I've ever heard before.  This date closed out the U.S. leg of their tour, and certainly inspires one to start following them around Europe later this year…

Who: Fleetwood Mac
Venue: Sleep Train Arena
Where: Sacramento, California
Promoter: Live Nation
When: July 6, 2013
Seating: Floor Center in Front of Stage (center floor section, approximately 3rd row, dead center; also photo pass first three songs from mixing console at rear of floor)
Current Touring Members
Mick Fleetwood
John McVie
Lindsey Buckingham
Stevie Nicks
Supporting Touring Members
Brett Tuggle (keyboards, rhythm guitar, backing vocals)
Neale Heywood (rhythm guitar, backing vocals)
Sharon Celani (backing vocals)
Lori Nicks (backing vocals)
Fleetwood Mac, in it's mid-70s forward incarnation, is the band that should have never been.  Originally a 60s-era British blues band, the addition of Lindsey Buckingham and Stevie Nicks had to have been fate, as there is no other real plausible explanation.
As wonderfully revealed in Dave Grohl's Sound City documentary released earlier this year, it was nothing short of a bizarre accident that Keith Olsen (Sound City's engineer) played Mick Fleetwood a track from Buckingham Nicks – "Frozen Love" – which was recorded at the retrospectively famous recording studio… and the Lindsey Buckingham just happened to be in the studio working at that moment.  With Fleetwood Mc looking for a new guitarist, Lindsey Buckingham and then girlfriend and recording partner Stevie Nicks were a package deal, and music history was made.
The newly restructured band recorded their eponymous album together, which reached #1 in the U.S. and sold over 5 million copies.  The follow-up, 1977's Rumours, bowed countless hits, was awarded a Grammy for Album of the Year, and has sold nearly 50 million copies worldwide, making it the third highest-selling album of all time.  The biggest tracks were "Go Your Own Way", "Don't Stop", "Dreams", "The Chain", "Gold Dust Woman", and "You Make Loving Fun".
Tusk, the 1979 double album follow-up, was more experimental and long, clocking in with 20 tracks, and included more hits ("Tusk", "Think About Me", and "Sara").
Though not as commercial or critically successful, 1982's Mirage was a favorite of mine…  at the dawn of the MTV era, I remember the video for "Hold Me" being in heavy rotation for a short period, at least.  Of course, "Gypsy" remains one of their biggest hits.
1987's Tango in the Night was the last album with the core line-up of Mick Fleetwood, John McVie, Christine McVie, Lindsey Buckingham, and Stevie Nicks.  Again, another album with fantastic songs like "Little Lies", "Big Love", "Everywhere", and "Seven Wonders".  Afterwards, Lindsey Buckingham left the band and was replaced with other guitarists for the decade that followed.  Stevie Nicks also left the band in 1991, and the line-up did not perform together again until requested to do so by then President Bill Cliniton for his 1993 Inauguration Ball.
The band had a proper reunion in 1997 to record a live concert for the live album The Dance.  In 1988 They were inducted into the Rock and Roll Hall of Fame.  Christine McVie then retired from the band and touring as Fleetwood Mac.
I'd never had an opportunity to see the band, so I was both thrilled and disappointed when the dates were originally announced, as everything on the left half of the U.S. conflicted with other travel plans I had made to follow Depeche Mode around Europe and England for several weeks.  Thankfully… somehow…  at a later date a final show in Sacramento (I don't live in Sac but was born there, and currently live in the surrounding foothills area) was added onto the four for this show on July 6th, so it all seemed to workout somehow.
The show was quite a production, with some talented supporting members on stage for keyboards (with Christine McVie not participating in this tour), some rhythm guitar, and wonderful backing vocalists all around.  There was a big screen centered behind the stage picking up video feeds from around the stage to project the players in large scale to benefit those not right up front; these were also used to project my stylistic videos to some of the songs.
Mick Fleetwood had a very impressive drum kits raised up and center at the stage, with a smaller kit brought out later for other songs.  Stevie Nicks and Lindsay Buckingham each had half of the stage, with John McVie sharing some of that space on the left (if looking at the stage) with Stevie.
The thing that struck me most, just as a third party observer, ignoring the music for a few seconds (which is about all I could muster), is that everyone seemed to be loving being on stage and playing as Fleetwood Mac with one another.
I started at the rear of the floor to shoot the first three songs with my pro gear, and funny enough one of my friends came in from San Francisco and had gotten some third row seats last minute and gave me one, so after stowing my gear in my car following the opening trio of songs and racing back, I ended up just feet from the stage, behind two rows of much younger concert goers, pretty much dead center.  This is all really just to preface that I was most definitely close enough to see Stevie and Lindsay's faces quite clearly, and their expressions, and glances exchanged with one another, Mick, and members of the audience, and it was really all quite remarkable.
The biggest contrast for me, overall, was comparing Lindsay Buckingham's solo (one man show) performance last year (which I caught from similarly close up at the Crest in Sacramento last year) and how he performed with Fleetwood Mac last night.  Both were brilliant performances to be sure, but very different.  Lindsay's solo show was like watching a virtuoso musician doing unimaginable things with his guitar and incredibly emotive voice.  With Fleetwood Mac?  Seriously, like a Rock God possessed!
In my Prince concert reviews some months ago, I talked about watching him play up close, and his face and expressions…  and I felt like the guitar was an insufficient instrument for him to fully express what he felt and heard inside.  Like one guitar is just not up to the job, and his brilliance was just sort of beaming and he could not get it all out.
I felt a totally different, but similarly stunning sort of phenomenon with Lindsay Buckingham with his performance last night.  He is one of the best guitarists in music in the past four decades, and he was on fire last night to be sure.  But what really took me back was his reaction and interaction with the crowd once he completed certain songs.  It's like he was exploding with emotion – a crazy mix of emotions – and wanted to feed that feeling he got from playing for us just as he seemed to absorb the energy that we were feeding him.  It was an amazingly powerful sort of shared celebration of this amazing music he has had a part in crafting and then performing.
And what Lindsay expressed over and over with his climactic, celebratory post-song expressions with cheering and jumping around on stage really goes to what Stevie Nicks so poetically put to words:
It seems to me that you guys are "The Dreamcatchers". We write the songs, we suffer, we cry, we love them, we throw them out at you, and you suffer, you cry, you love them, and sing along, and throw them back to us. And we sing them again for you, and we listen, to each one of them… "Go Your Own Way", "Landslide", "Never Going Back Again", "Rhianan", and listen to them as if it was the first time that you had ever heard them. We've been doing that for 35 years. An an artist, and as the other artists in this band, we want you to know that we appreciate your loyalty, and the fact that you've stayed with us all these years, and that you just keep coming back to hear the music, and you have no idea what this means to us. It means the world, because this is what we do. We play songs for you. That is our life, and we love it. But you make it really fun, and you make it. You make us fall in love. With you. Again. Every single night. So, with that, we wish you love. We wish you great happiness. We wish that your lives are really beautiful. And we will see you next time. Stay well. God bless you.
As you would expect, if you know anything about Fleetwood Mac and have heard some of their songs, that these are real artists that feel and have the ability to express that in words and songs and music.  And somehow these artists had paths that led to each other, and then back again, to continue to celebrate and share their timeless music (with Rumours celebrating it's 35th anniversary).  Amidst all that, somehow the show in Sacramento felt like a really special show.  Though it would surprised me if they were all stellar throughout the U.S., there seemed to be really remarkable energy coming from the stage as they put on a non-stop two and a half hour set.
As far as the mechanics of it all, everyone seemed to be in top form, and even though the band has been together for many years, they all looked great and seem almost ageless.  As always, Lindsay Buckingham – his work on guitar and his vocals – seem to get better and better with age.  Of course, Stevie Nicks is one of the all-time greats as a vocalist spanning multiple generations, her unique vocal quality also sounding, in my opinion, also better over the years.
The concert came across as though everyone is in sync with one another, yet their was also an air of spontaneity…  kind of like the vibe you get from those special one-off shows, though this one just so happens to be concluding a trek across North America.
Definitely a concert-going highlight for me – not just for 2013 but overall.  Amazing evening with some of the best rock and roll music of our time.  Doesn't get much better than that.
My friend Nick was in front of Lindsay Buckingham all night, and ended up with his set list off the stage, and is such a kind person he actually gave it to me after the show, so that is depicted below:
Below is the set list from last night's show at Sleep Train Arena:
Setlist:
Second Hand News
The Chain
Dreams
Sad Angel
Rhiannon
Not That Funny
Tusk
Sisters of the Moon
Sara
Big Love
Landslide
Never Going Back Again
Without You
Gypsy
Eyes of the World
Gold Dust Woman
I'm So Afraid
Stand Back
Go Your Own Way
Encore:
Encore:
Silver Springs
Say Goodbye
Below are some photos of Fleetwood Mac performing on stage (using my professional photography gear from the rear of the stadium, with some additional photos from the crowd using my pocket point and shoot later in the show):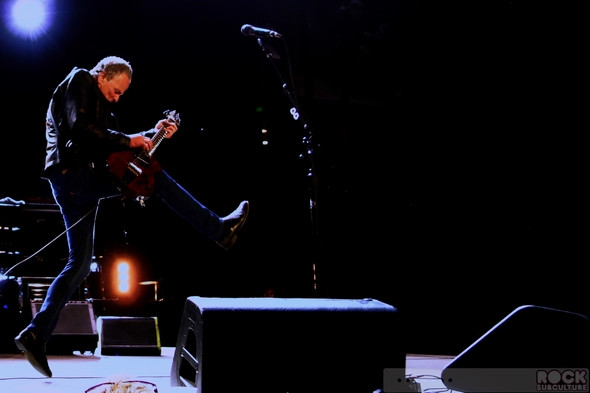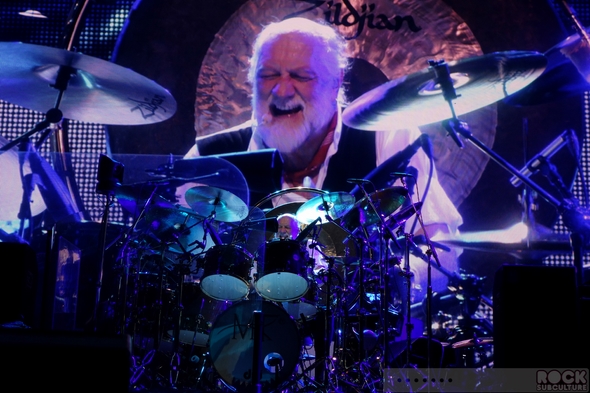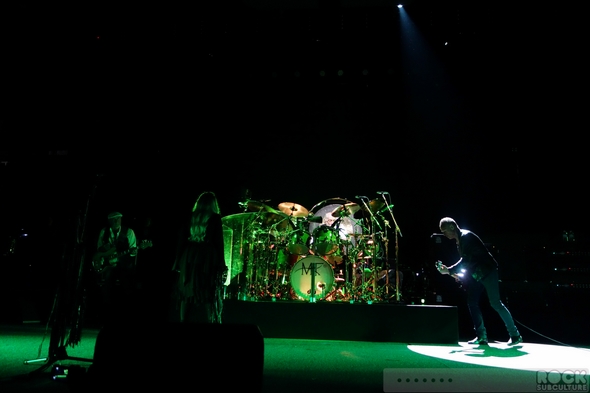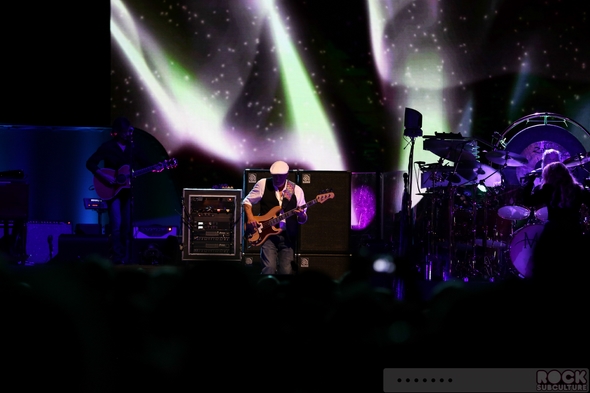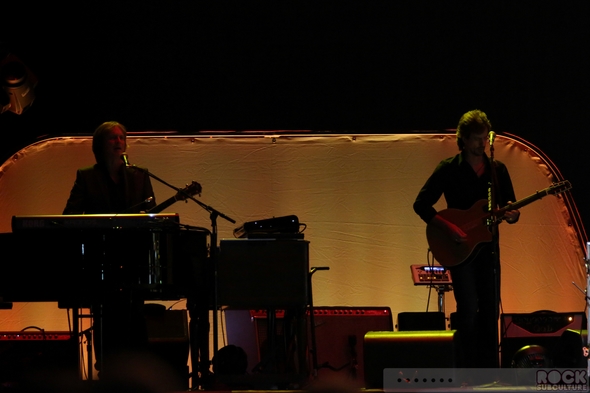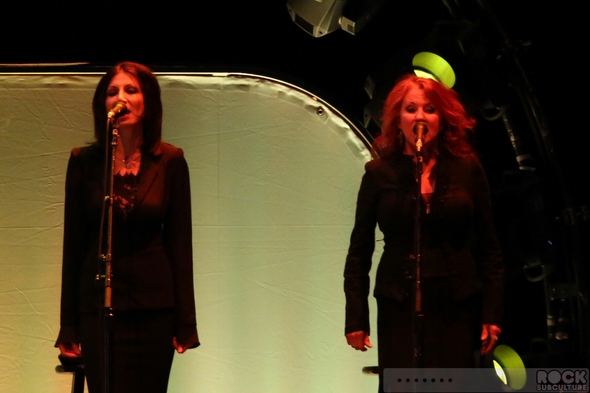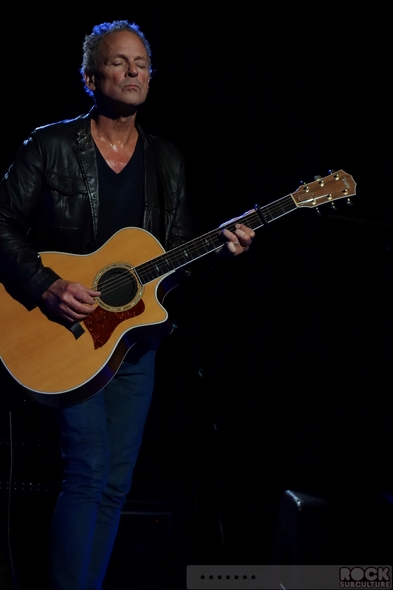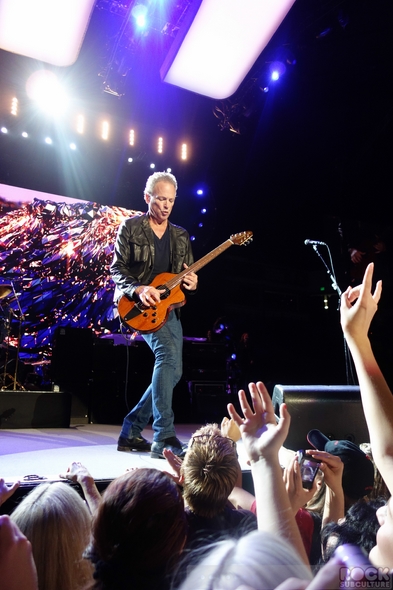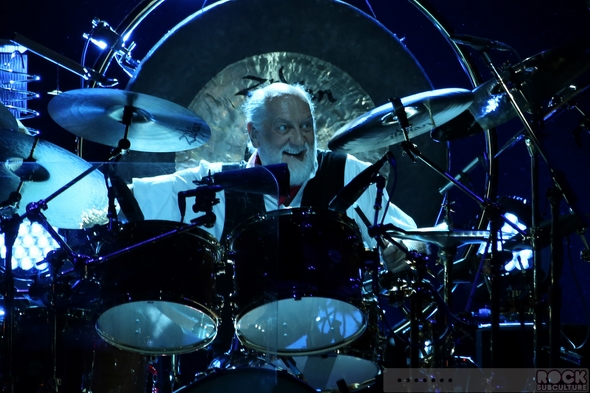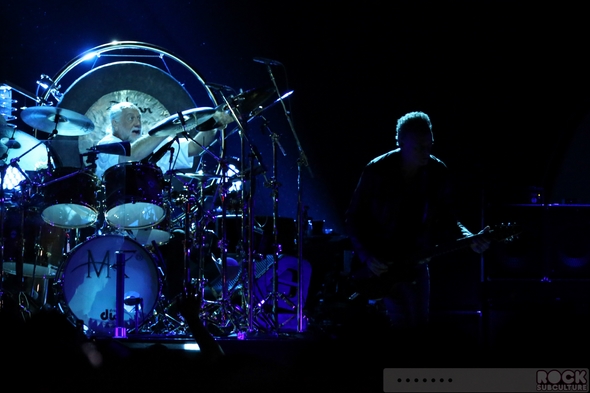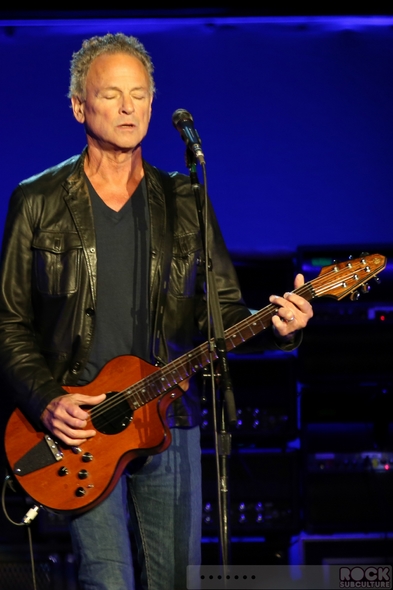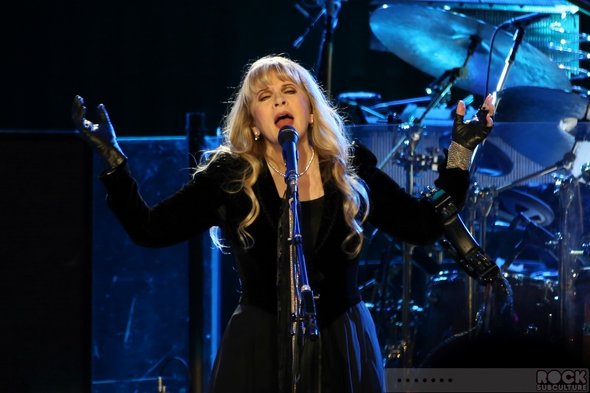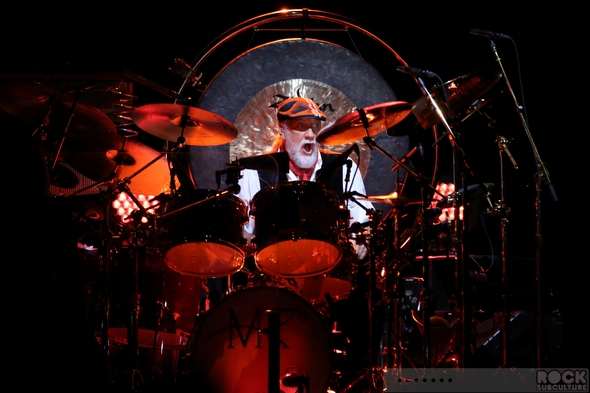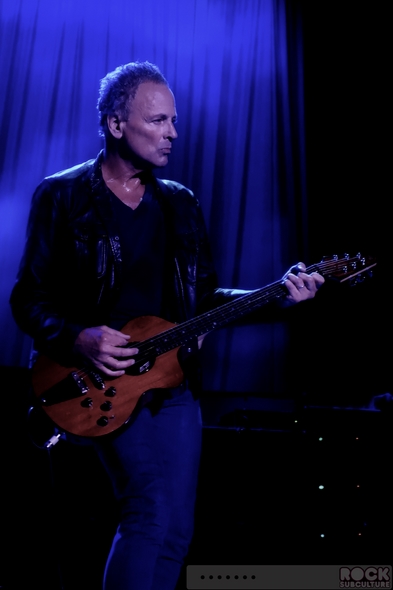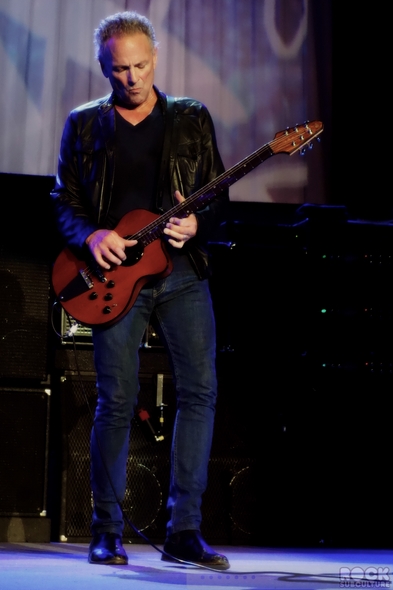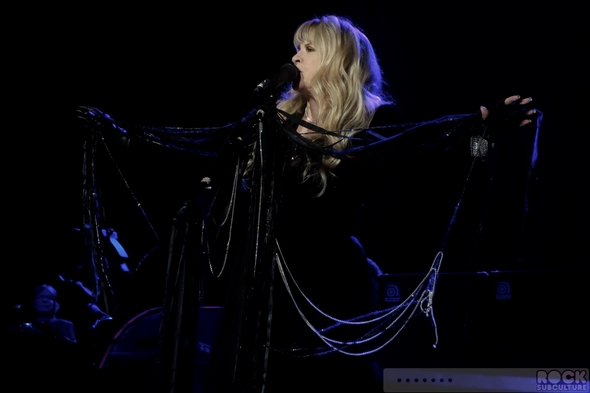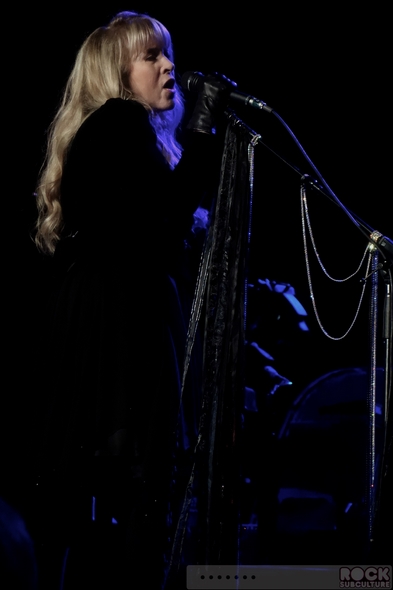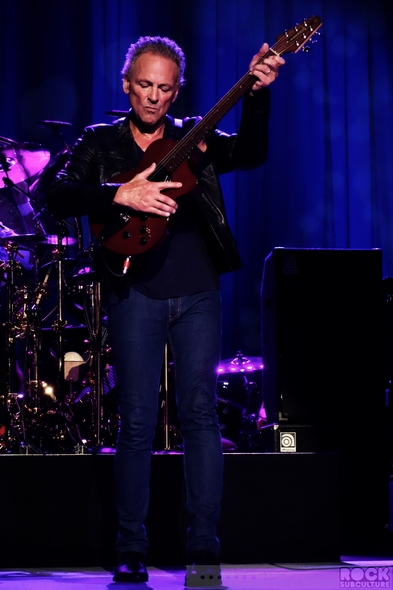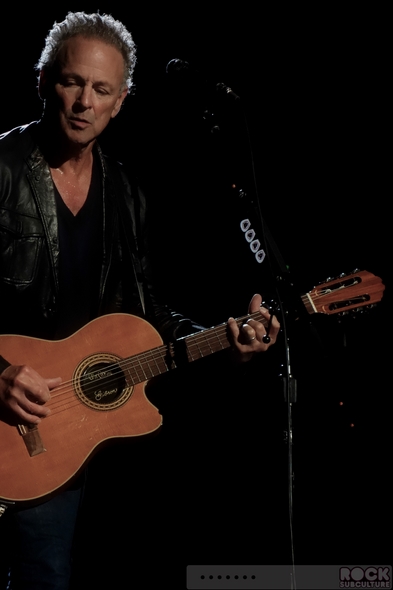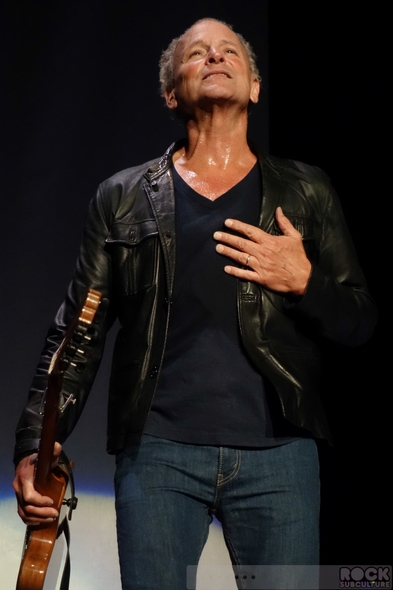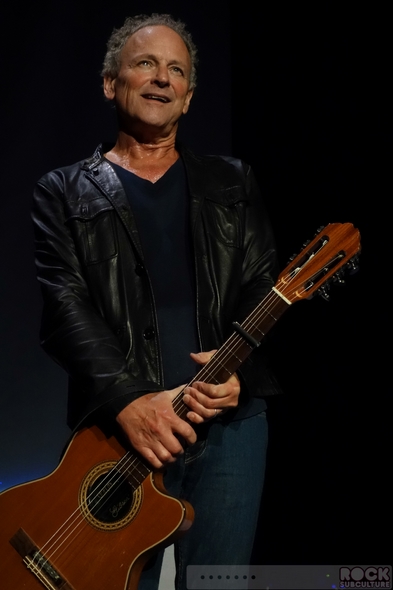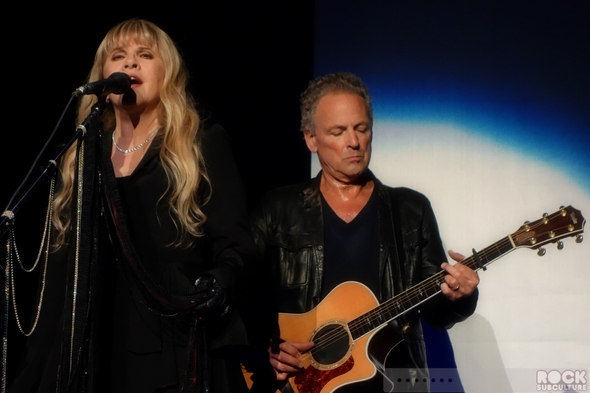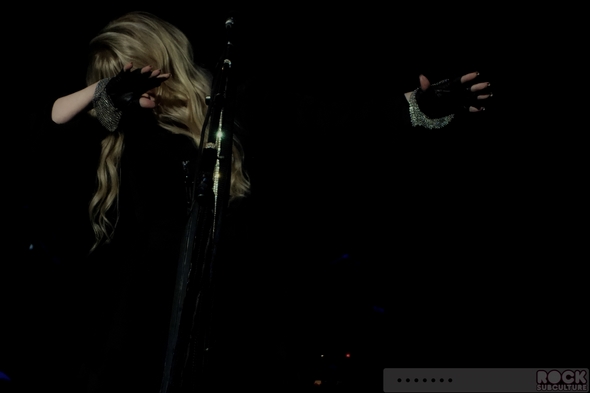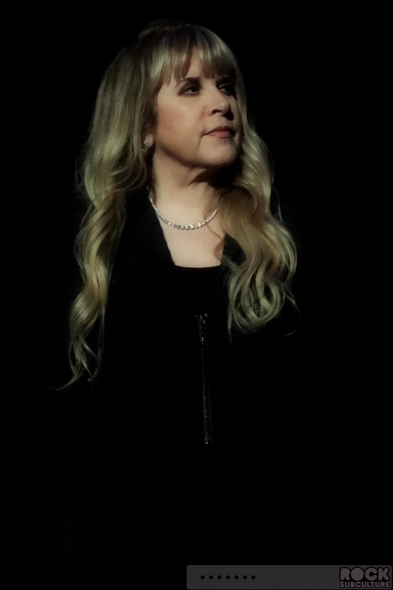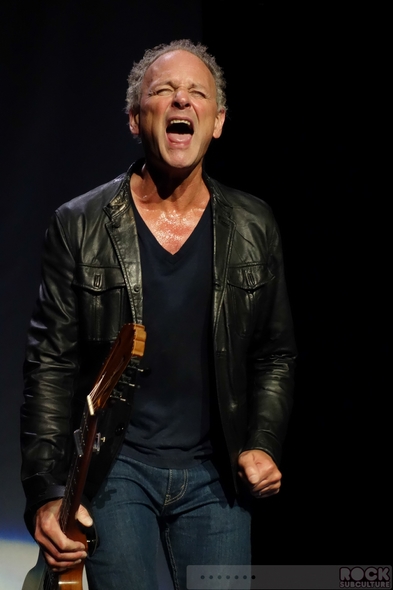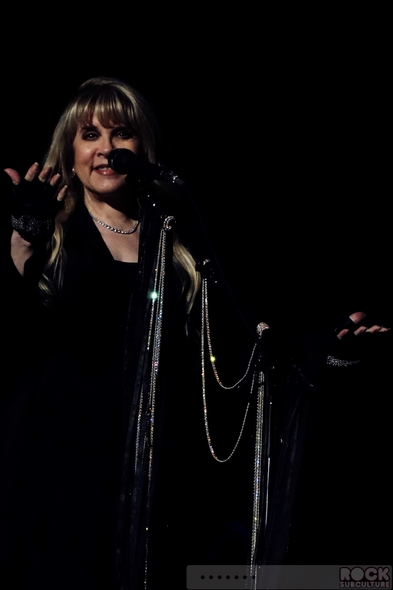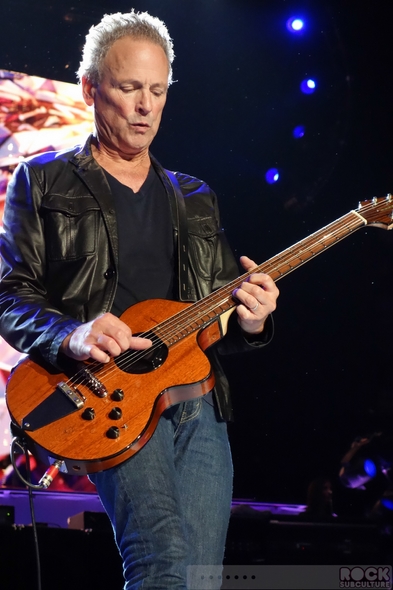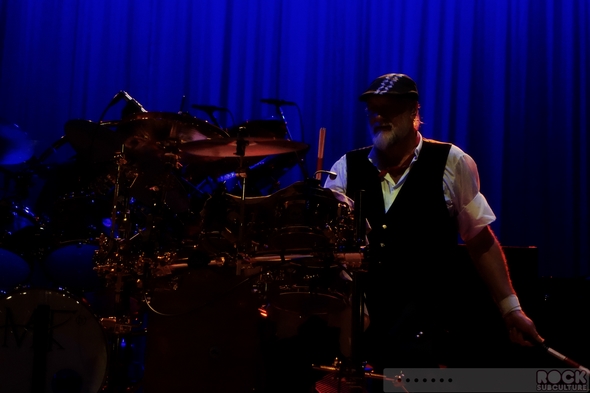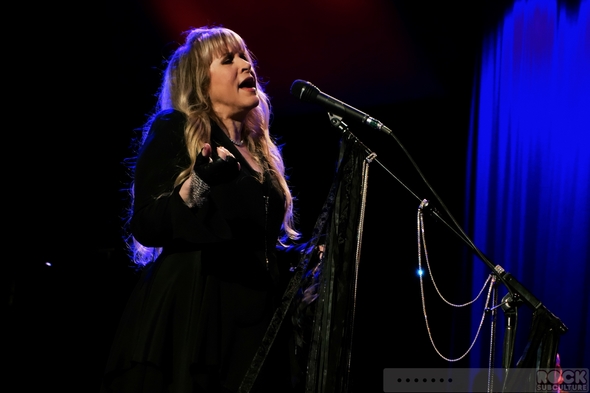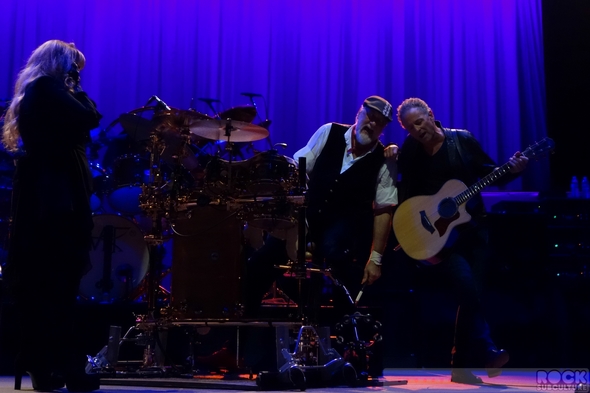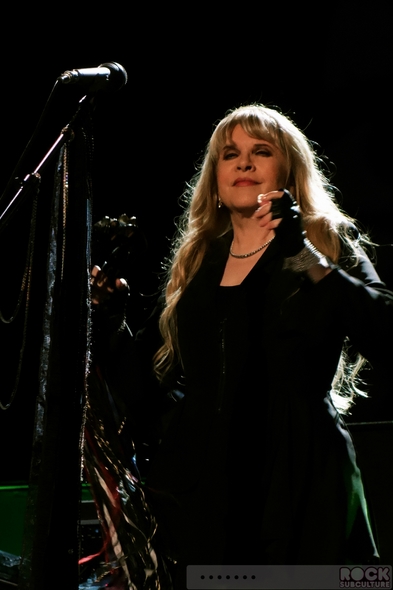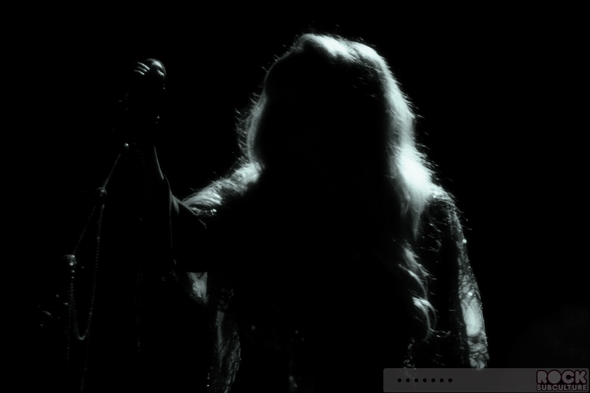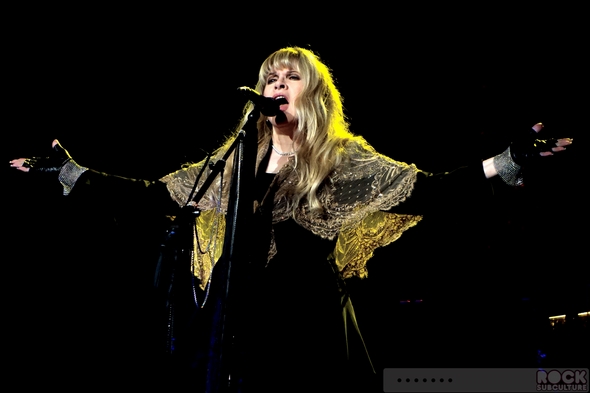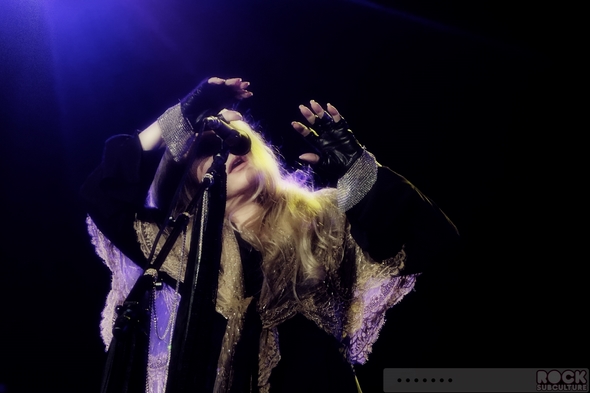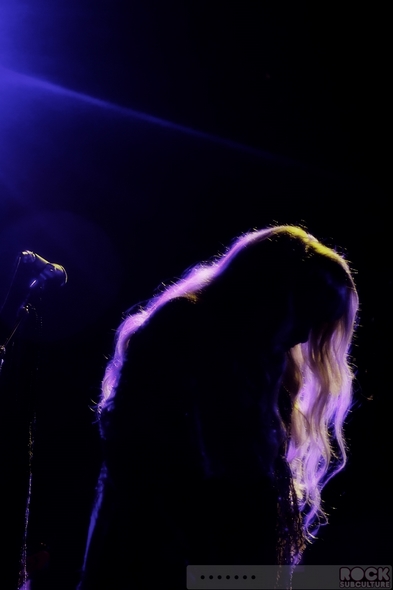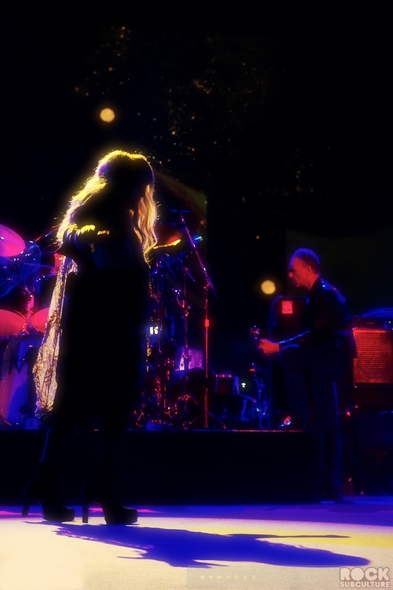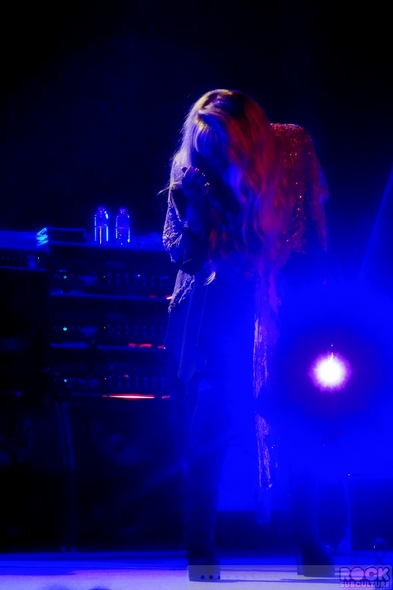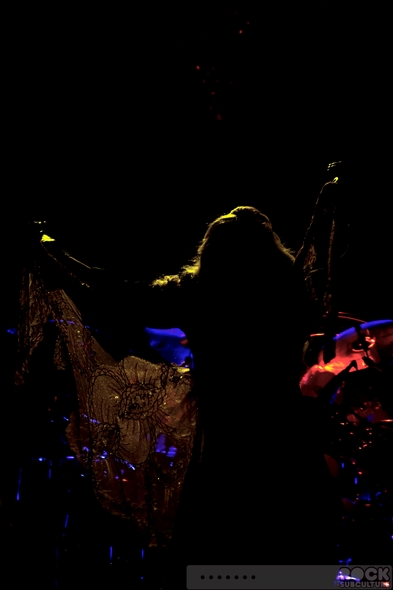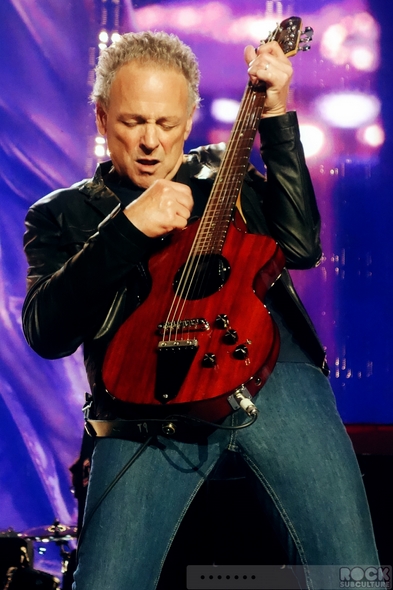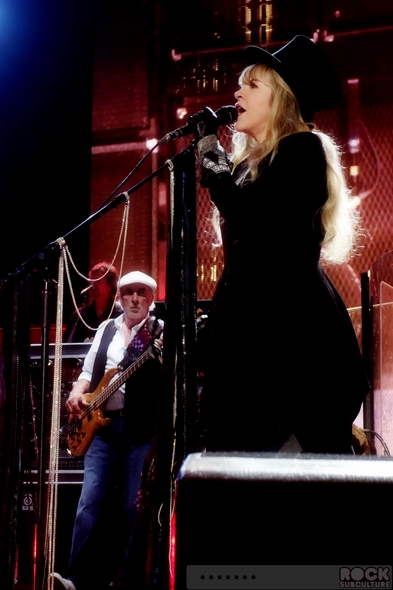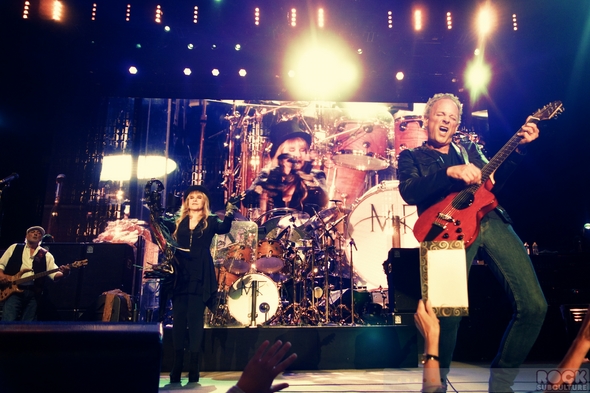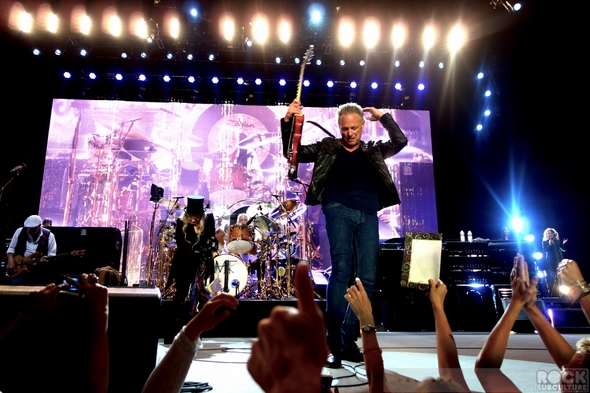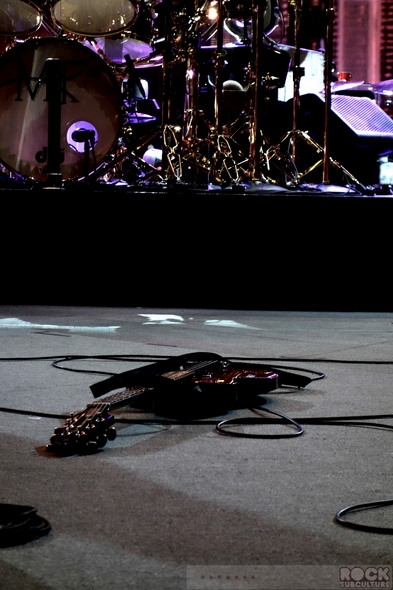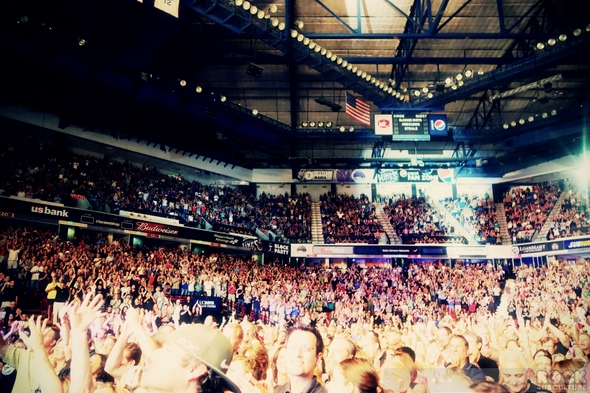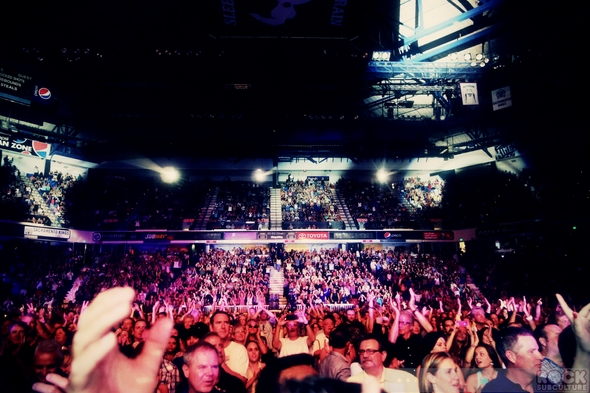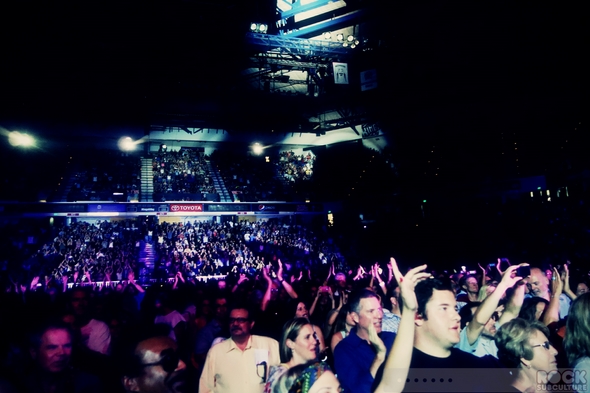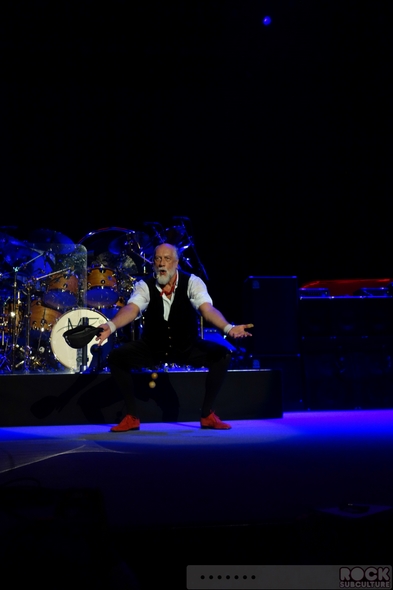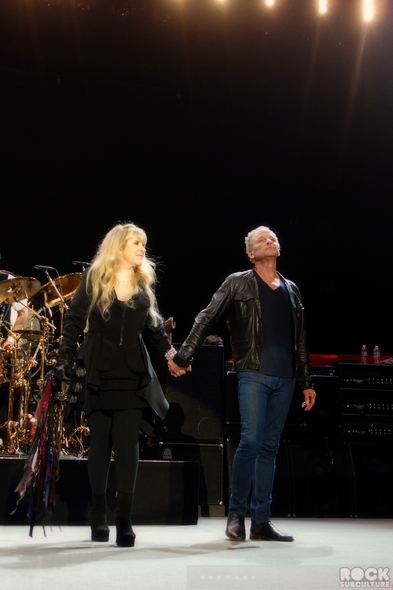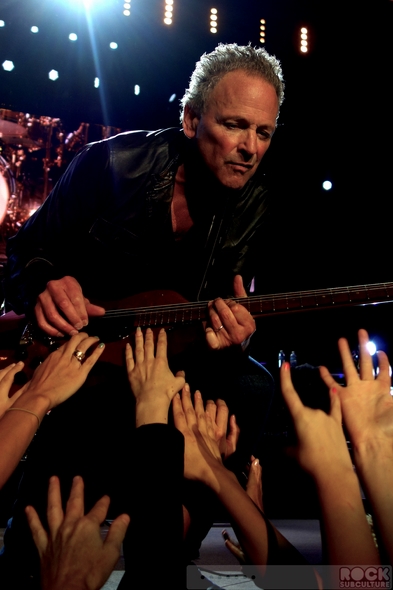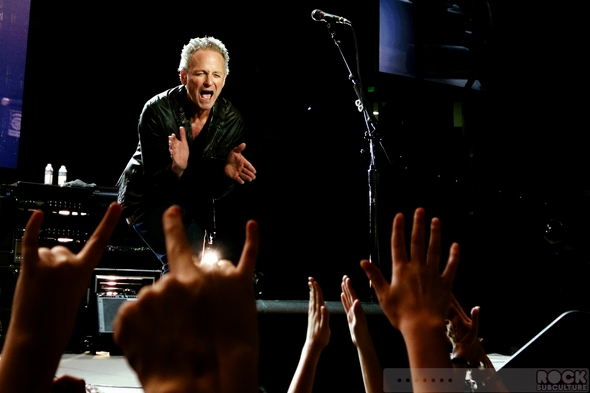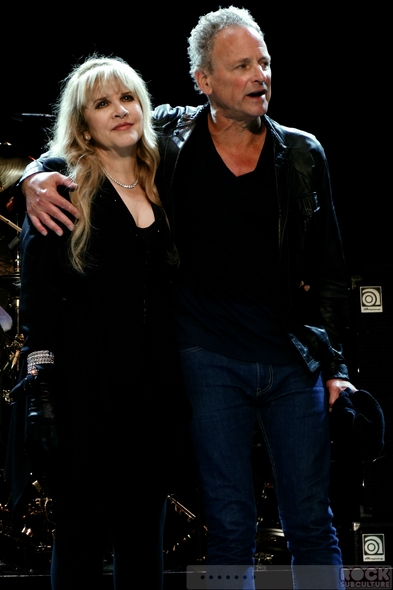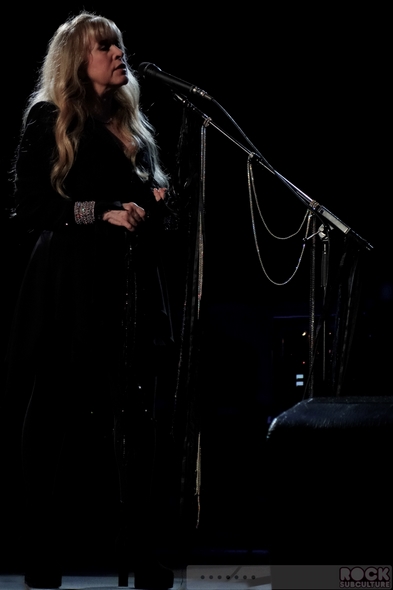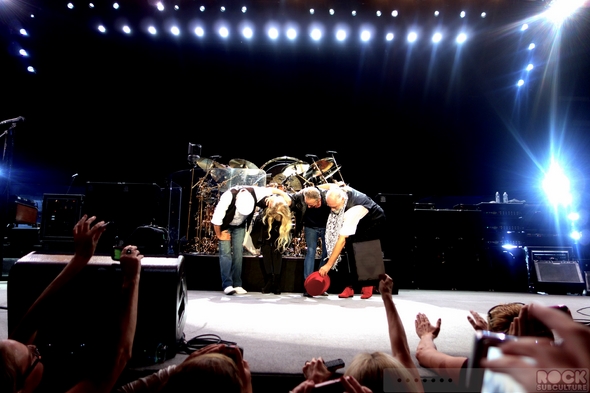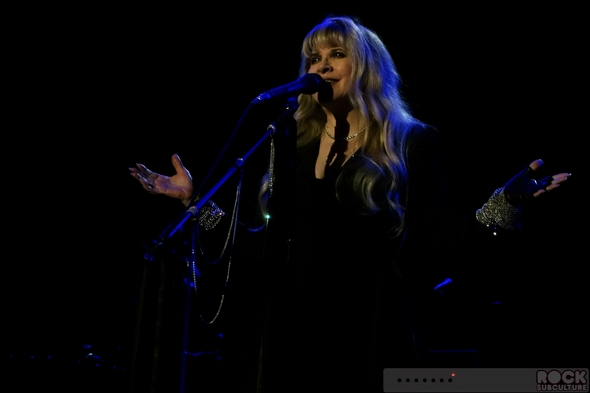 Jason DeBord