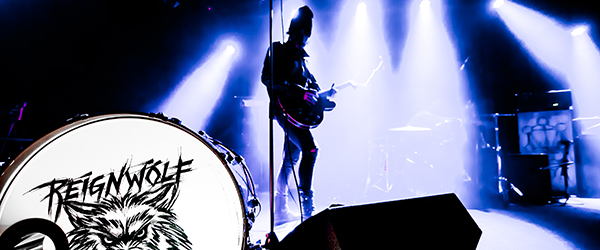 "All I was trying to say was, that it means a lot to us the day after Christmas that San Francisco shows up… I'm serious; thanks so very much for that… and I say like this… 'Are You Satisfied?'…" Jordan Cook, AKA Reignwolf, standing on the kick drum that he dropped into the audience at sold out show at The Independent, before throwing down with his signature anthem that somehow showcases what he is all about – authentic rock and roll.  I first saw Reignwolf opening for the Pixies in Los Angeles in 2013, and I have been raving about him since, to anyone who will listen.  It's been more than a year, but Friday night in San Francisco I finally got to witness him and his band do their own headlining show, and it was even better than I imagined (and I went in expecting it to be one of the best shows of the year).  The man has such gifts, and taps into them with ease.  The only other artist I've seen live that has that same mix of innate improvisational ability and also has more music in him than can maybe come out through the traditional instruments of rock and roll is Prince.  Since seeing Reignwolf more than a year ago, I've been certain that he is destined to be one of our generation's top rock stars, and I am as sure of that then ever after his show this weekend.  It's really just a matter of how soon he debuts a full album and how long it will take the rest of the world to catch up to this brilliant talent.  Needless to say, the concert was phenomenal, and those who didn't make it out the day after Christmas maybe missed the greatest gift of all.

Who: Reignwolf
Supporting: Down and Outlaws
Venue: The Independent
Where: San Francisco, California
Promoter: Another Planet Entertainment
When: December 26, 2014
Seating: General Admission (also photo pass first three songs)
As a preface to this article, year end kudos to Another Planet Entertainment and The Independent for consistently bringing out fantastic up and coming artists as well as veterans in a small and intimate venue.  It's definitely one of my favorites in the Bay Area and it is well worth watching their calendar and checking out who is coming, as artists who pass through today could be playing sports arenas tomorrow (a few examples of that in 2014).

In any event, I wasn't sure what the turn out would be for this show going in…  an artist who has released just three songs, and a show happening the day after Christmas.
Well, word must be spreading about the legend of Reignwolf, as the place appeared to be sold out by the time all filled in, so I was very pleased to see that the performance would have maximum crowd impact.
I have a lot of serious concert-going friends in the Bay Area and not one was to be found in the Independent Friday night, so they have some catching up to do.
I arrived about an hour early for the 8:30 doors show, and though I was first in line, it built up significantly by the time that rolled around.
Down and Outlaws
Members
Peter Danzig (guitar, vocals)
Kyle Luck (guitar)
Chris Danzig (bass)
Jon Carr (drums)
This was my first time seeing San Francisco group, Down and Outlaws.  Being unfamiliar with them prior to Friday night, I wasn't sure what to expect, but found them to be a great pairing with Reignwolf.  Their sound is a unique blend of blues and rock, and it translates well into a live show – in fact, it sounds as though the songs were crafted to be played before an audience.
They put on an excellent set and I came away very impressed with them and their music.  Unlike a lot of music today, they don't sound like they are in a hurry, but that they want to play each song at the pace that suits it, and some of it is a slow, hot burn.
You can stream their six song EP on their official site, and purchase it on iTunes.
Below is a photo of the setlist from their show: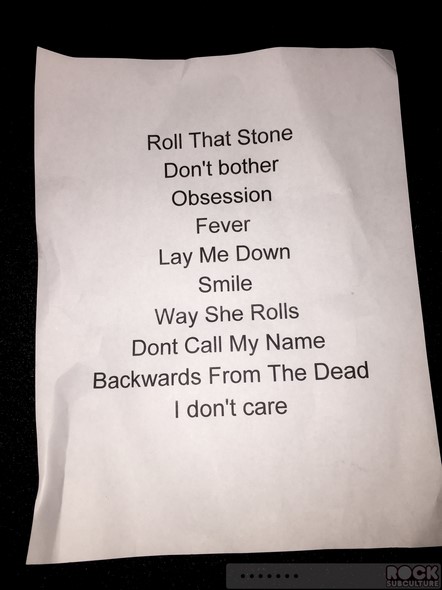 Below are some photos of Down and Outlaws performing on stage (click any image for higher resolution version of any photo):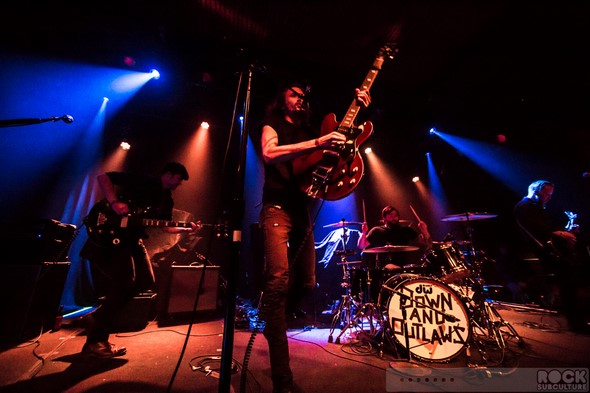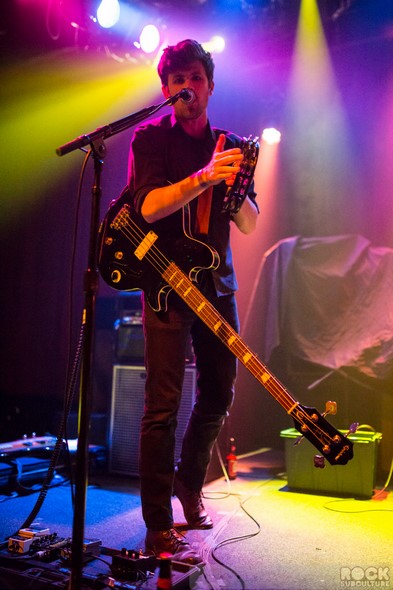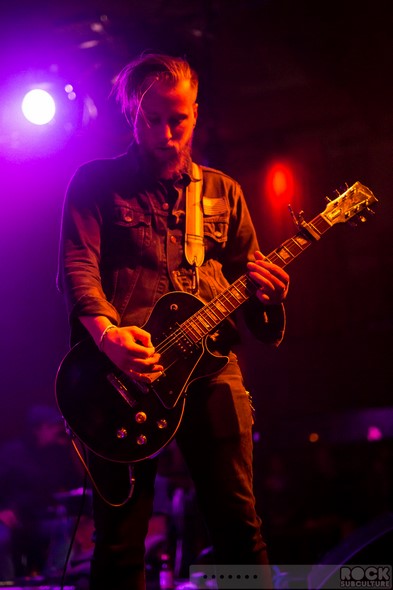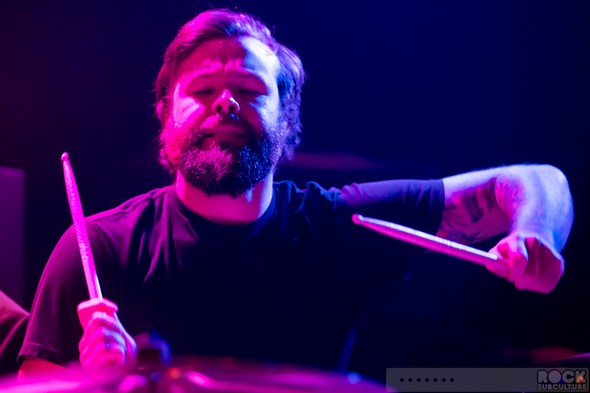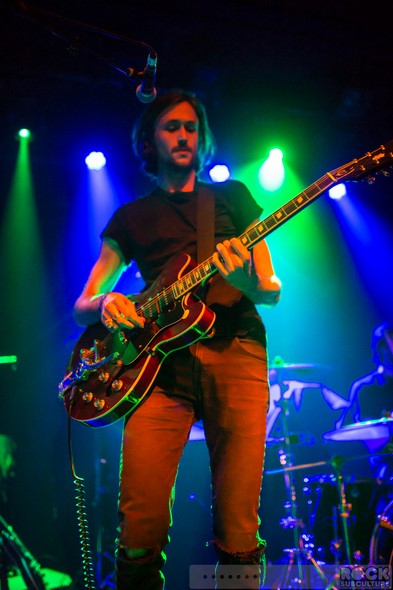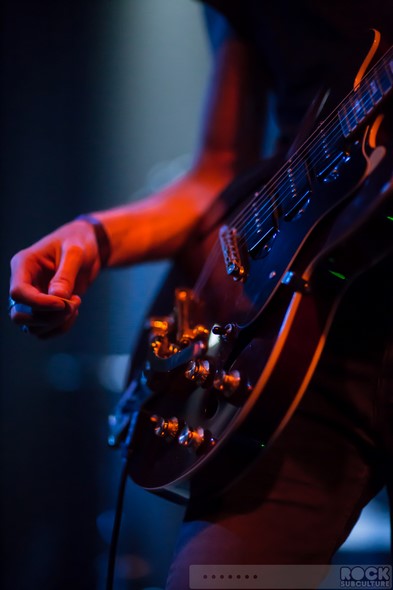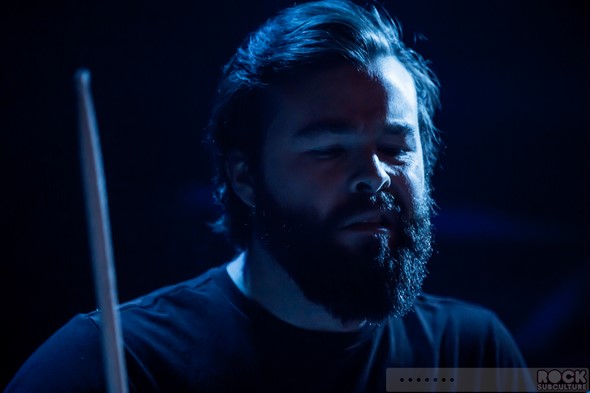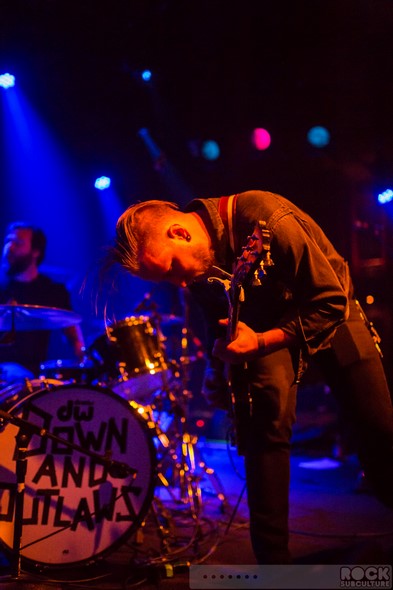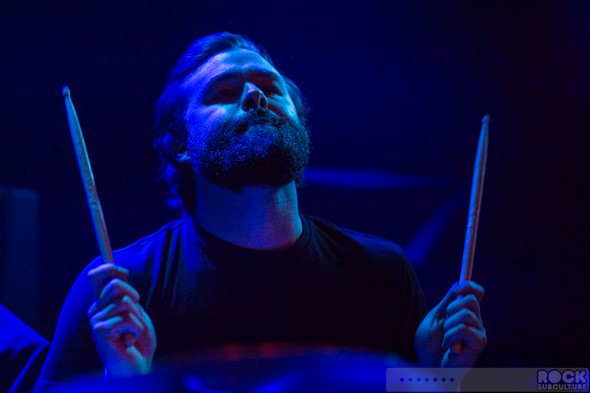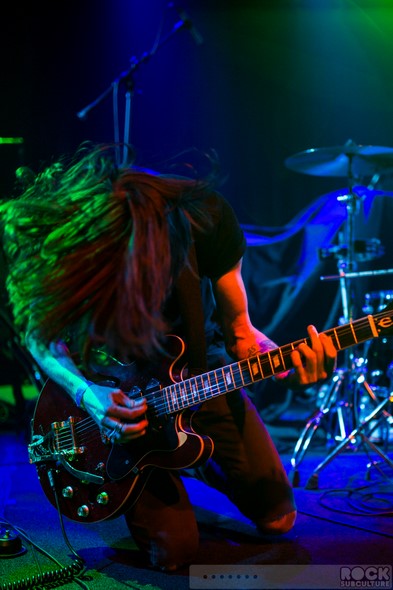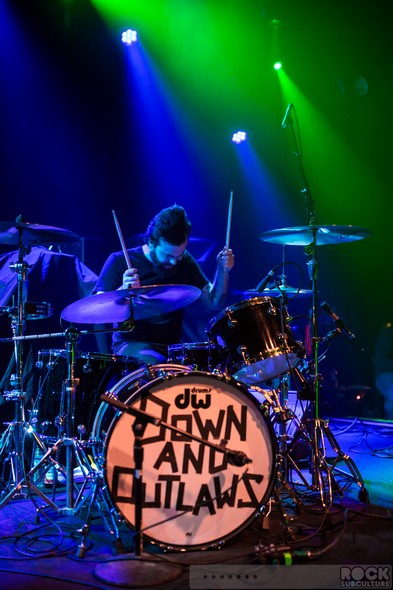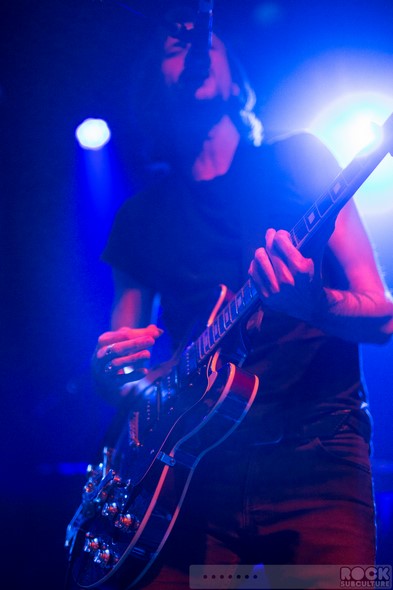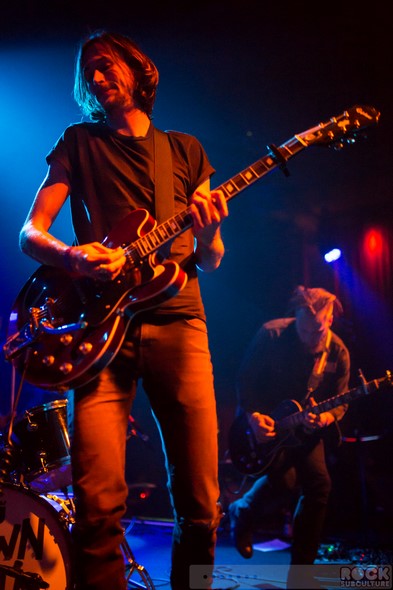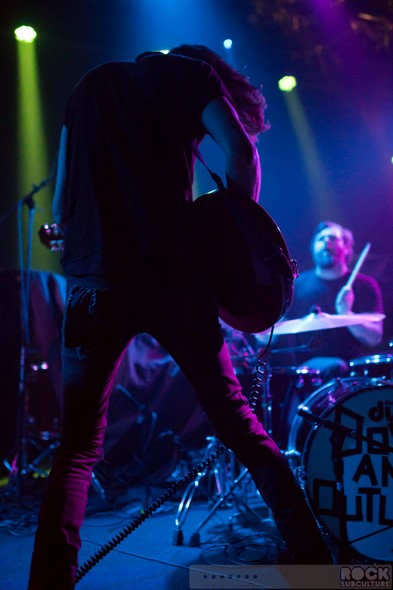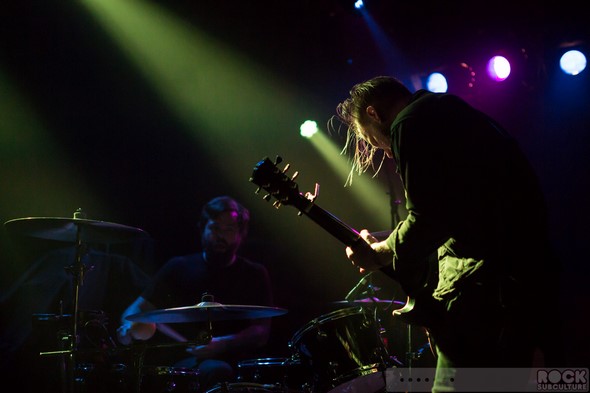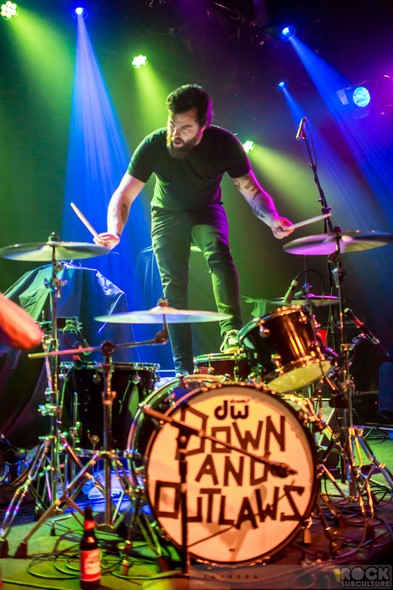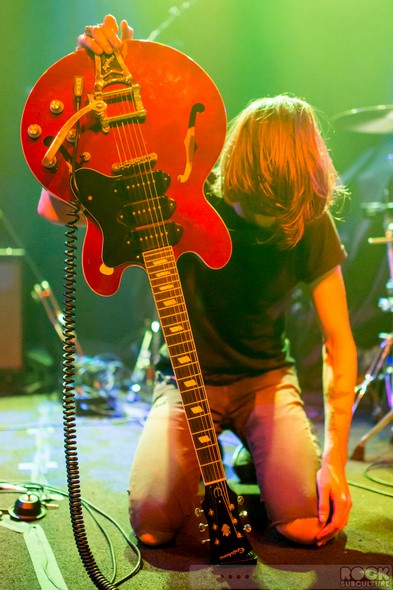 Reignwolf
Members
If you are looking for a first blush type of reaction to seeing Reignwolf live, you can check out my review from 2013, as I went into that one having never heard of them.  My initial reaction was wondering how anyone could want Reignwolf to open for them – who can follow such a blazing hot live show?
With a year gone by, and a full set to play with, I was interested to see how  the concert put on by Jordan Cook and his bandmates (Joseph Bradley on drums and Stitcx on bass) would differ from the opening set I saw last time.  More, Reignwolf has spent some time this year supporting none other than Black Sabbath, so a lot has happened in a relatively short amount of time.
As with last time, Jordan started things off on his guitar and kickdrum, but as is his ambition, he was a…  multi-instrumentalist… throughout the night.  Interestingly, the stage is almost like his own "sandbox", and he tries to experiment with a variety of instruments to share the music otherwise trapped inside of him with the rest of the world.
At one point in the show, kicking around parts of the full drum kit and reassembling them to be pounded on by all three of them, it reminded me of those LEGO games with parts and pieces flying everywhere.
As he is gaining notoriety for, Jordan has the ability to play and jam on all different combinations of instruments and such at the same time, playing guitar and drum, or using the microphone as a drum on his guitar, or even having a guitar and bass strapped around him at the same time.
You might imagine that it would sound like a complete sonic mess, but it is anything of the sort.  He is a real master of this equipment, and makes beautiful, rocking sound out of all of them with his different impulses and tricks as he experiments on stage.
His blues-infused rock and roll is unlike anything I've heard before, and the one thing it takes me back to is the beginnings of Nirvana, and how a different style of music was seemingly born of pop and rock madness that somehow worked.
The way I described it last year still holds true – it reminds me of the scene in Back to the Future in which Marty McFly played his 1985 style, guitar shredding version of Johnny B. Goode in 1955…  Jordan Cook continues to show us the future of rock and roll.  Like I said, it's just a matter of if and when the masses can catch up.
To quote my past review:  "The guy is a fucking musical genius.  Mark my words here and now – this guy is going places."
Opening for Black Sabbath and building on his own sold out headlining shows, he is well on his way.
There are generally two kinds of people in the world – those who celebrate someone to tear them down, and those who sincerely love to see others with gifts succeed.  I've always been in the latter camp, and I will very much enjoy seeing Jordan Cook's rise to the top of music, which is where he deserves to be.
The show at the Independent was brilliant, and while it wasn't a long set list in terms of the number of songs, they were well played out, with the show running about an hour and a half.
Jordan seemed to love it as much as the audience did, at one point stopping himself and characterizing one of the songs at that moment being the most fun he's had doing that one live.
Certainly, it was a different experience for many, who were seeing him for the first time.  Funny enough, at the end of the show, after Jordan hung his guitar across a set of amplifiers at the back of the stage – then pushing it over and crushing his guitar – he left the stage awash in sonic distortion, which a member of the crew silenced moments later.  The audience stood there, motionless, staring at the stage, completely stunned.  I don't know if I've ever seen an audience in such a state at a show.  Bravo.
I look forward to seeing where Jordan Cook is in the world at the end of 2015…
Below is the set list from the show:
Setlist:
Skitch
In the Dark
Come On, Come On
Lonely Sunday
Mandolin Song
Electric Love
Are You Satisfied?
Please
This Is The Time
Encore:
You can check out some exclusive photos from the 2013 Reignwolf show that I reviewed HERE
Below are some photos of Reignwolf performing on stage at The Independent in San Francisco on 12/26 (click any image for higher resolution version of any photo):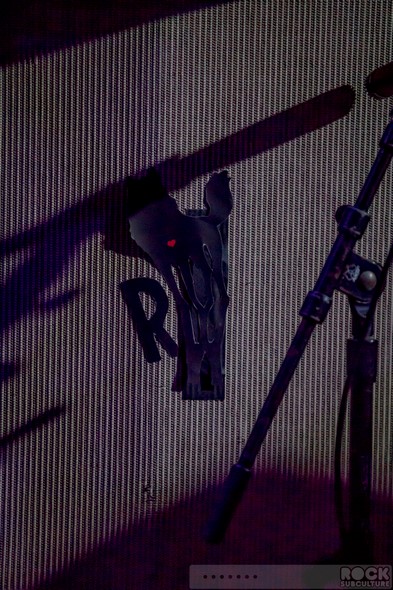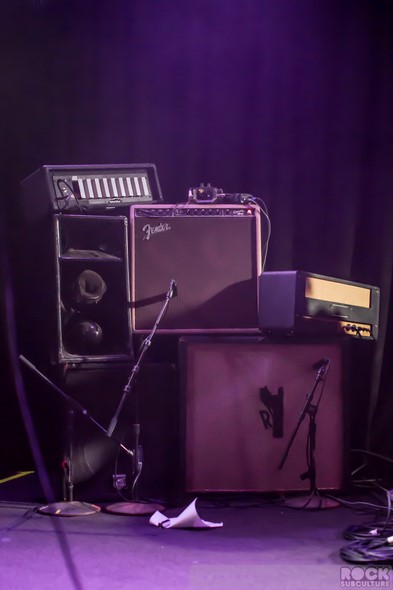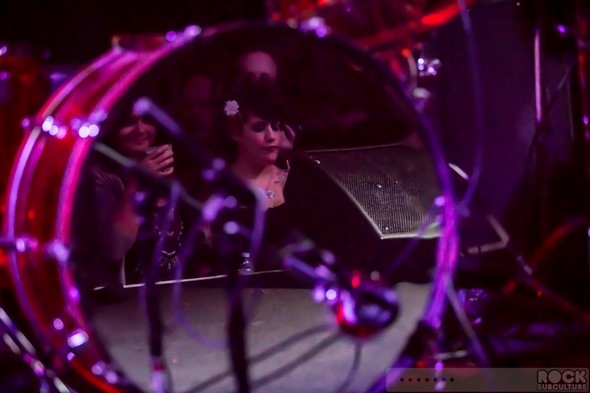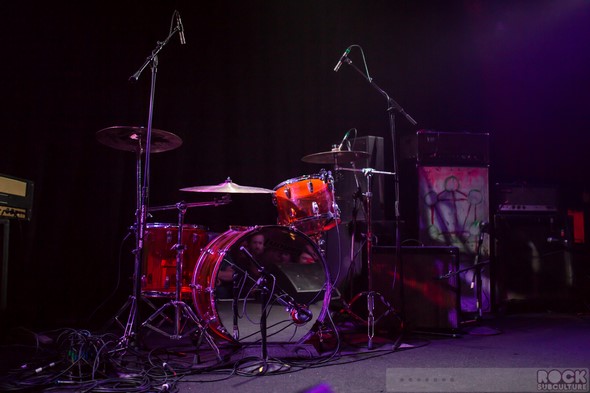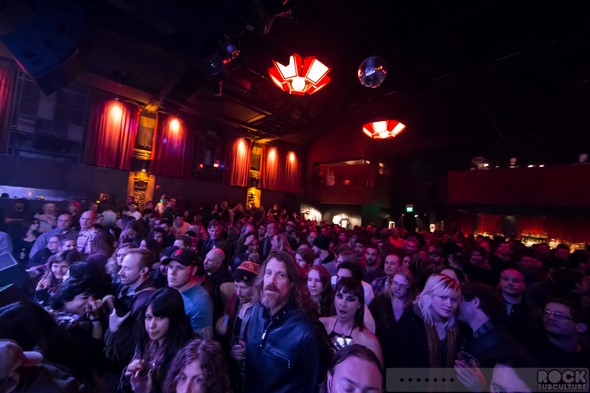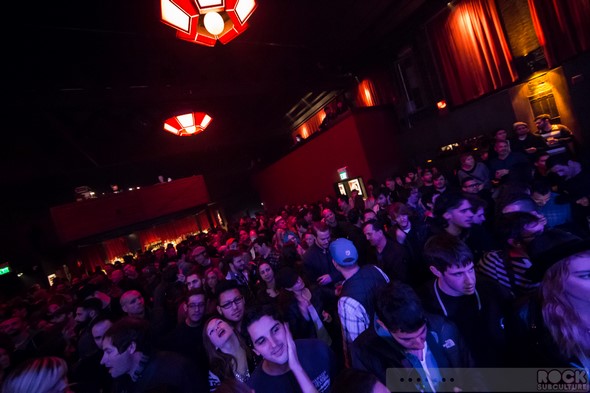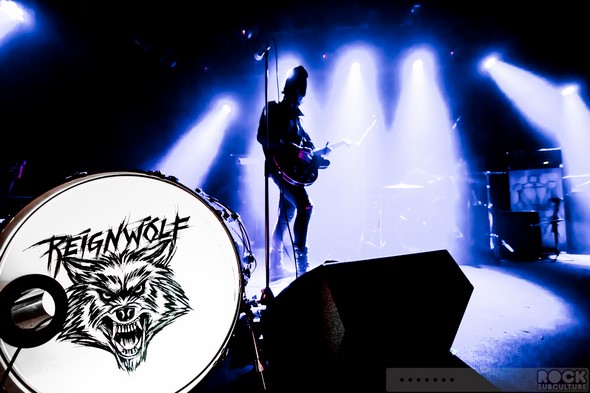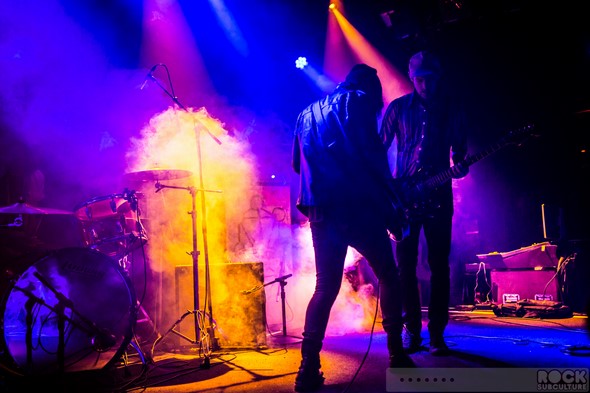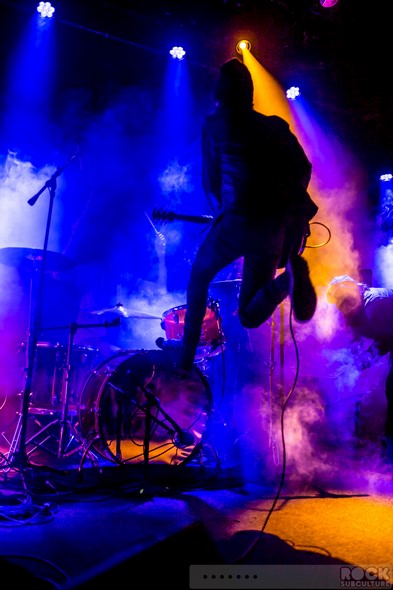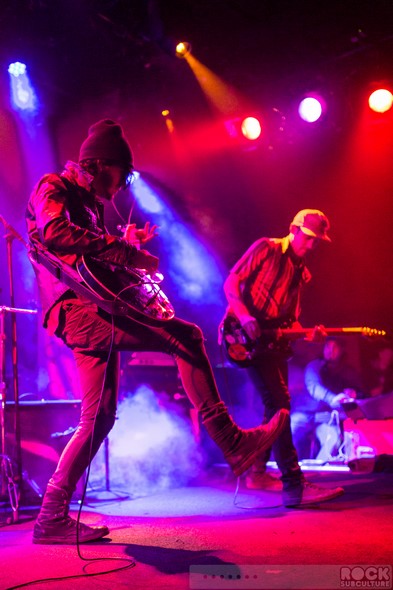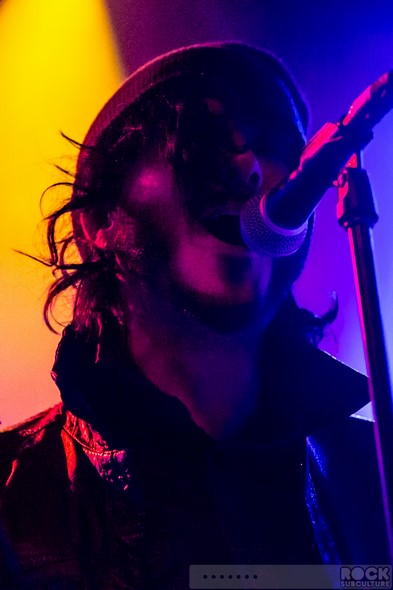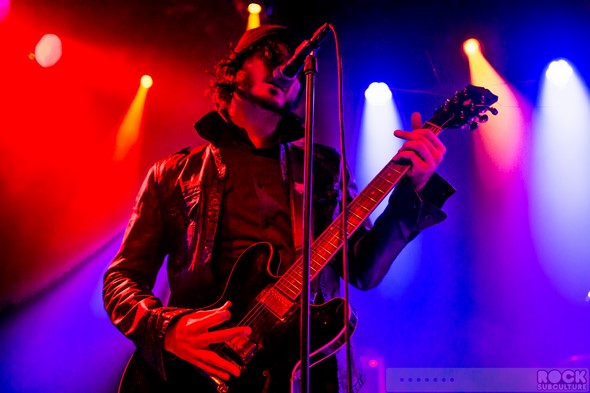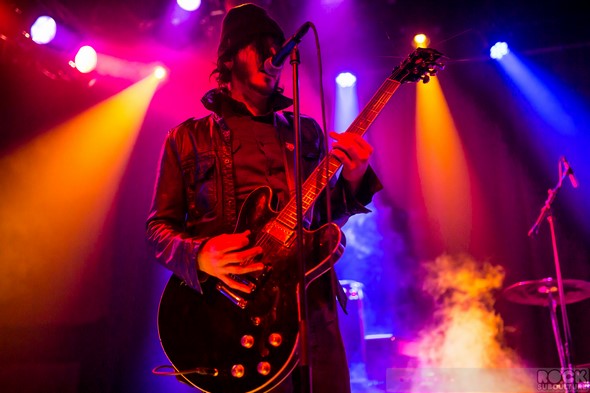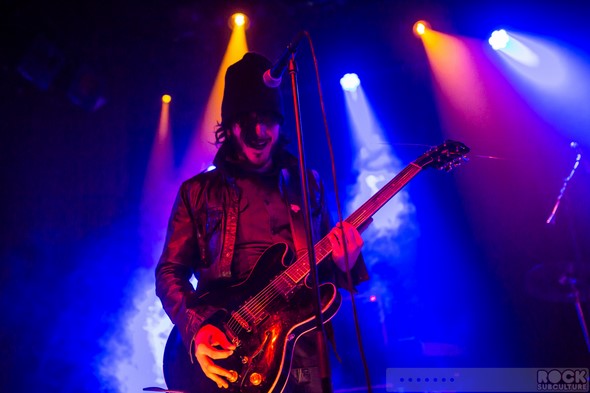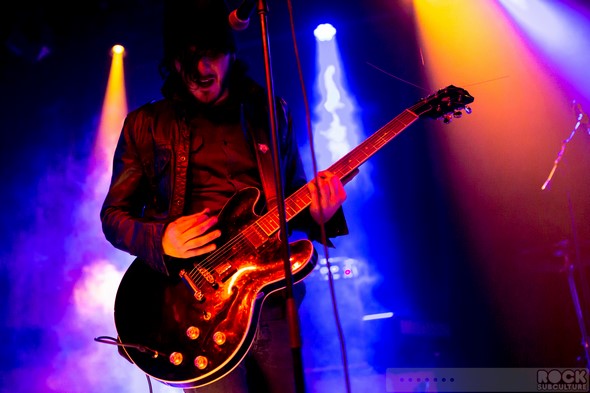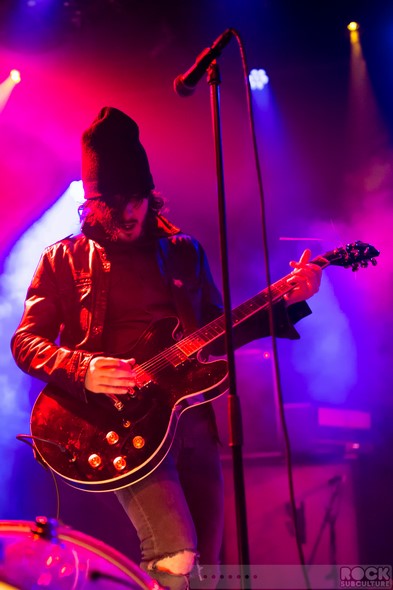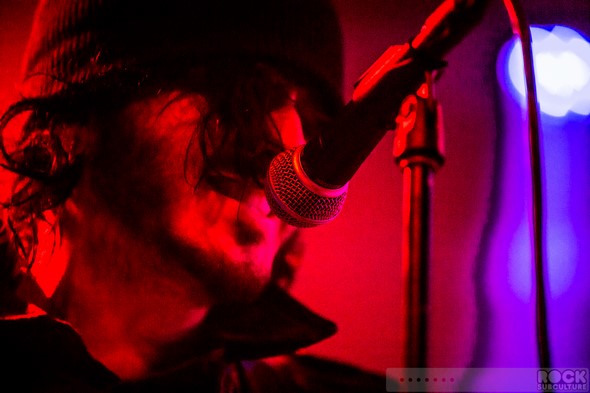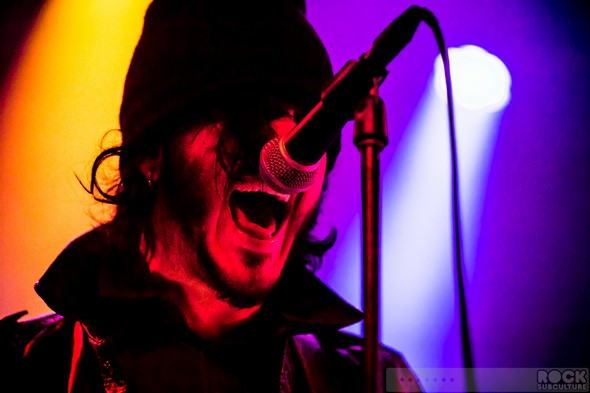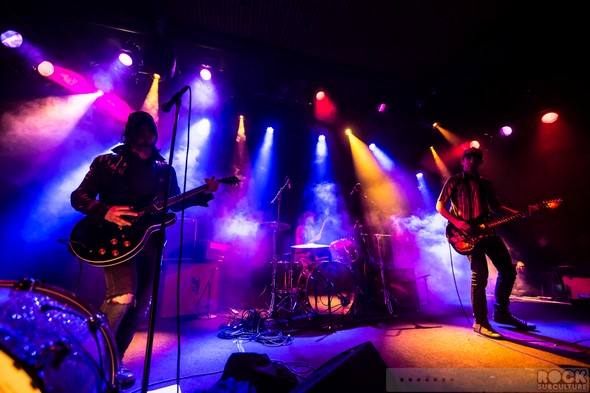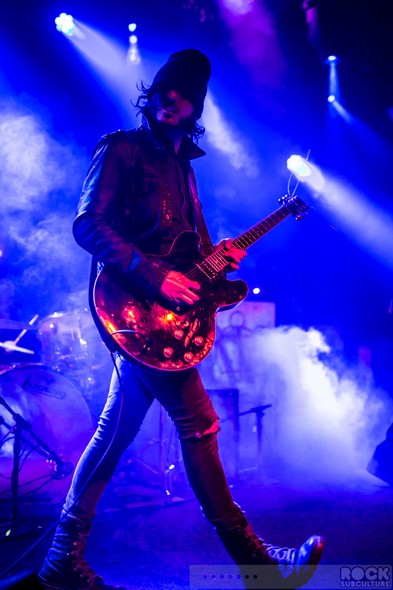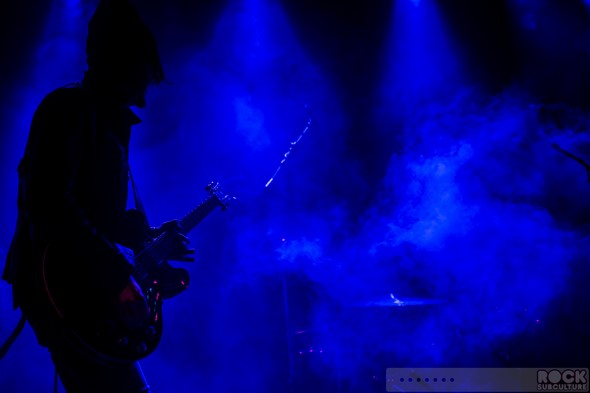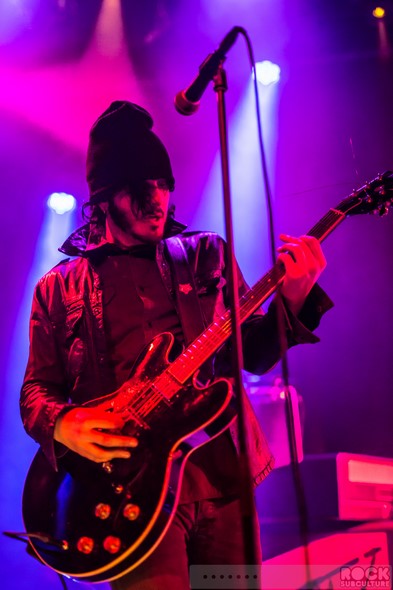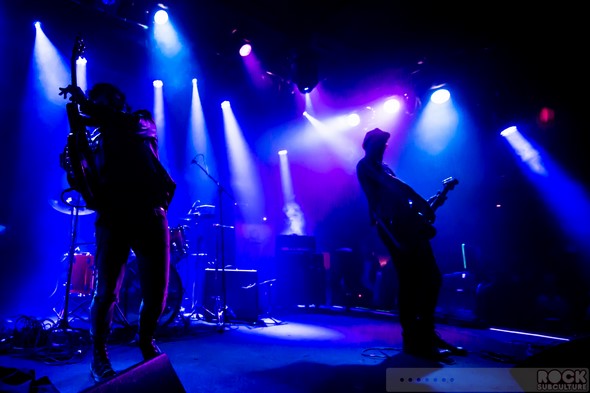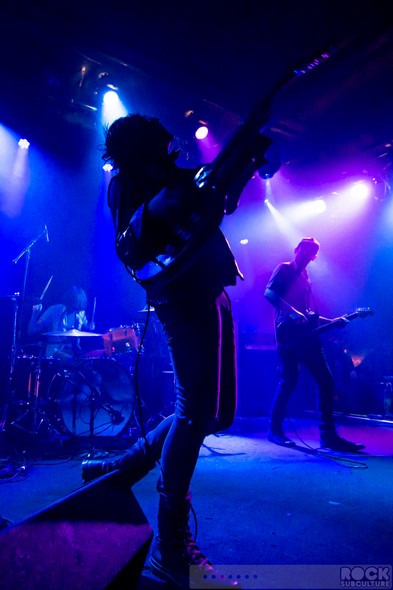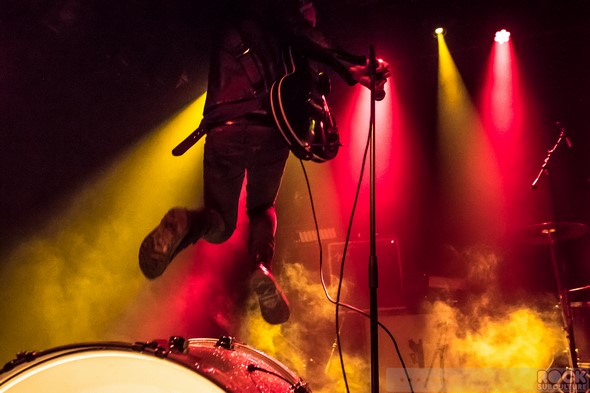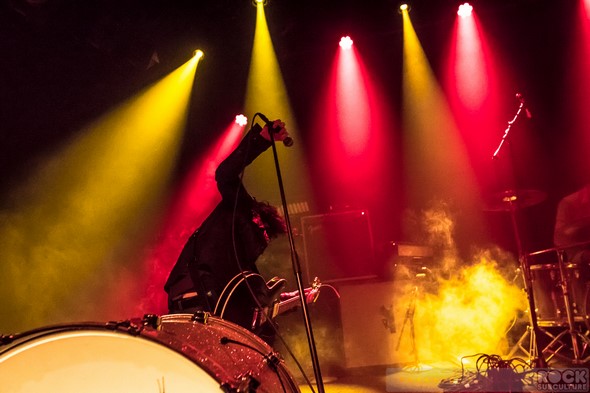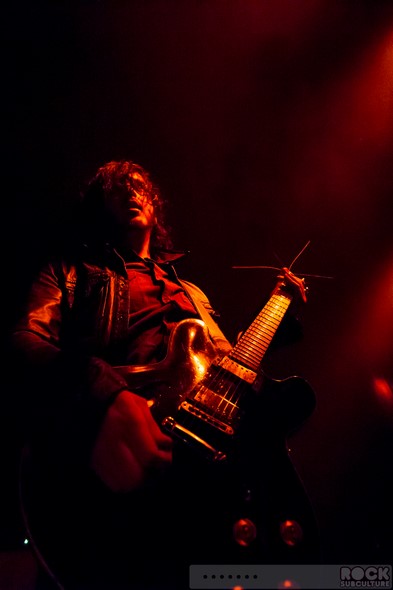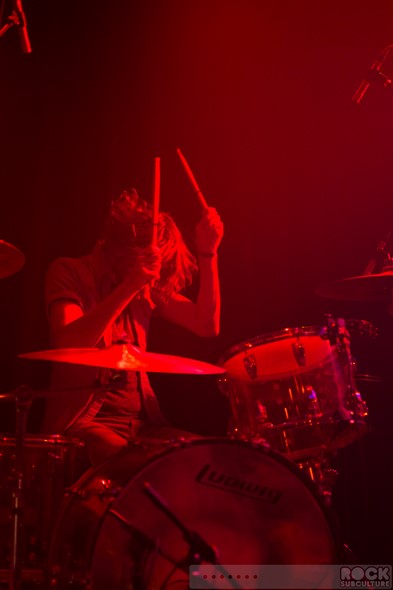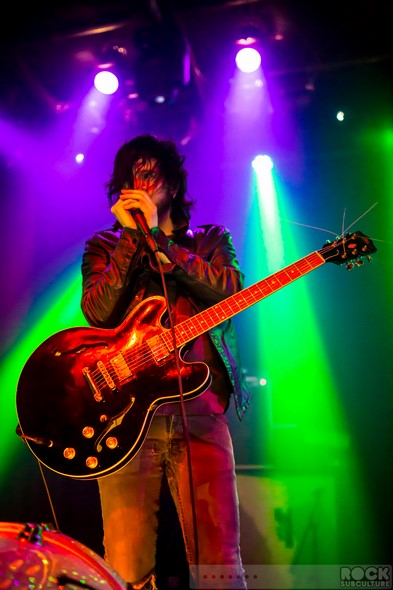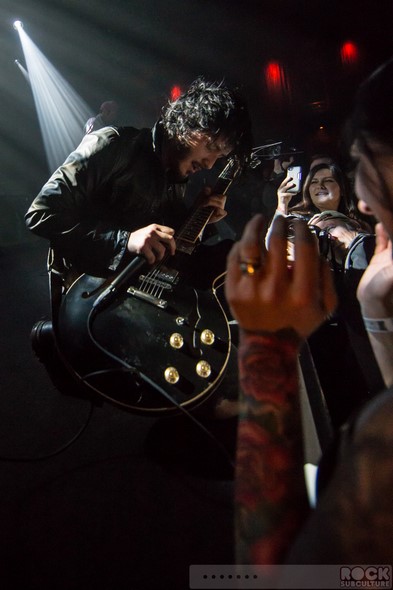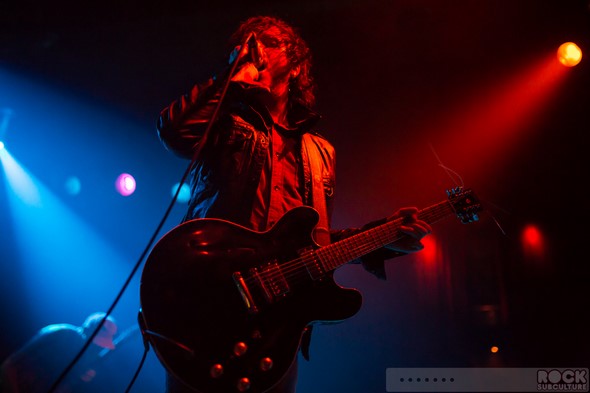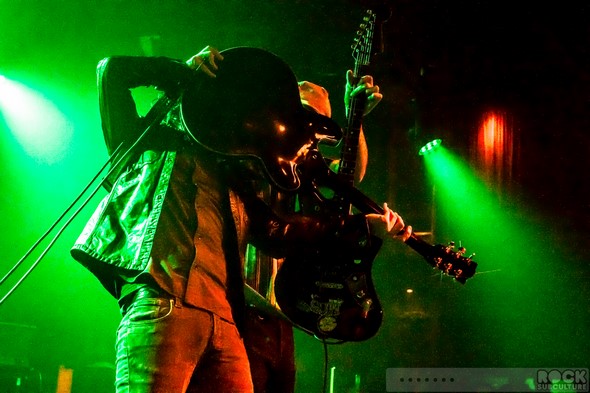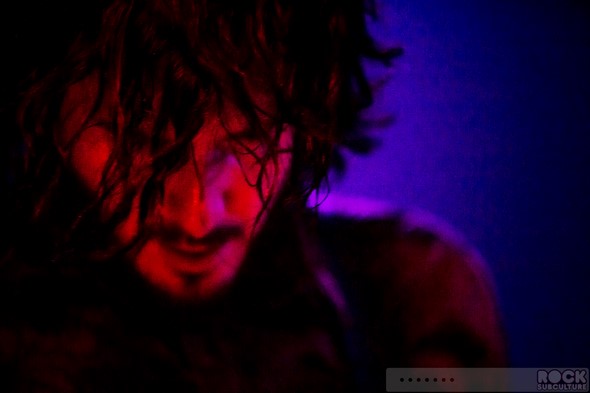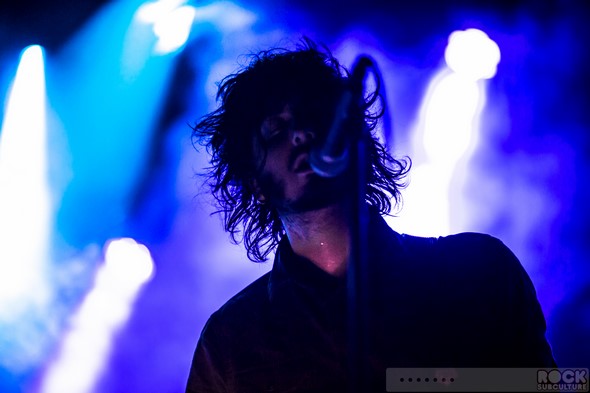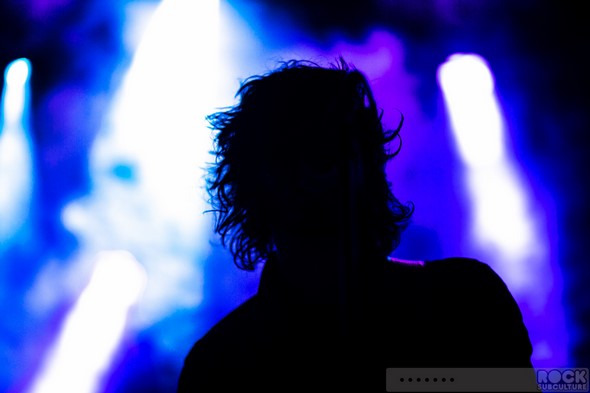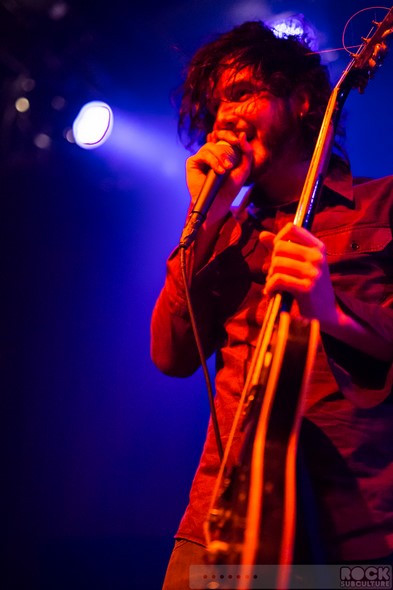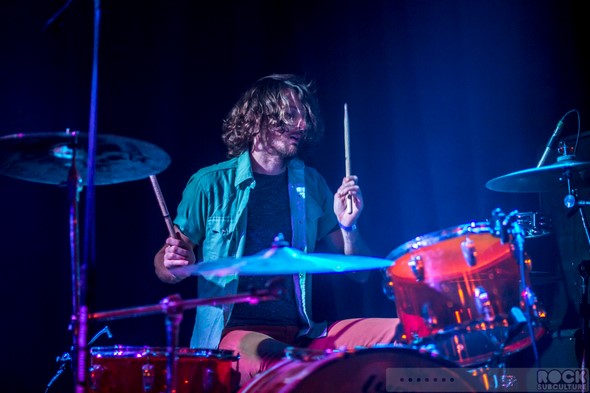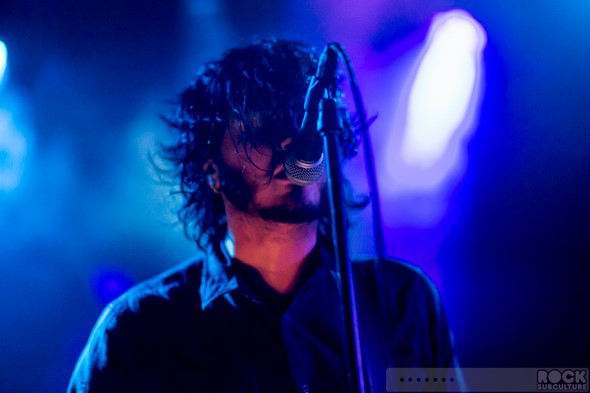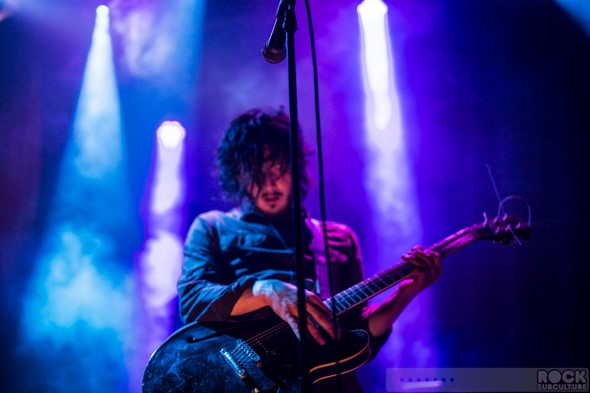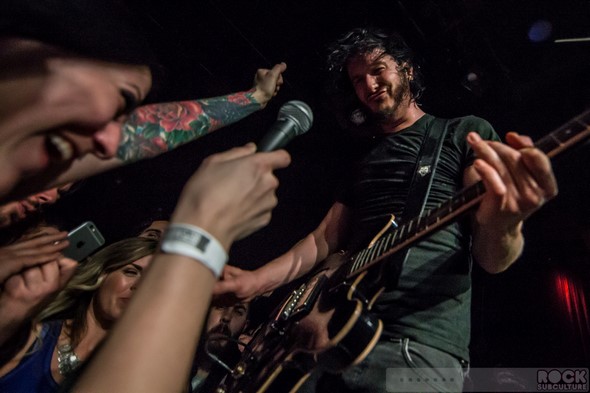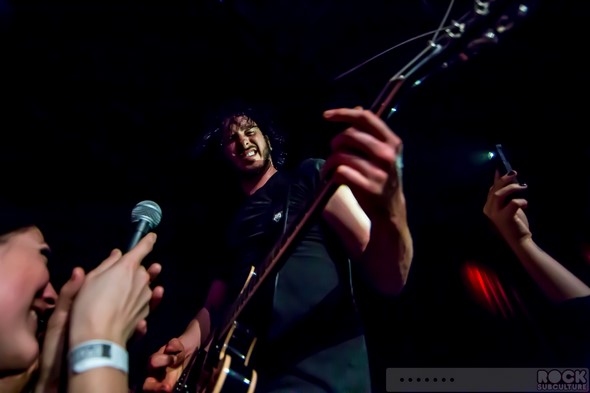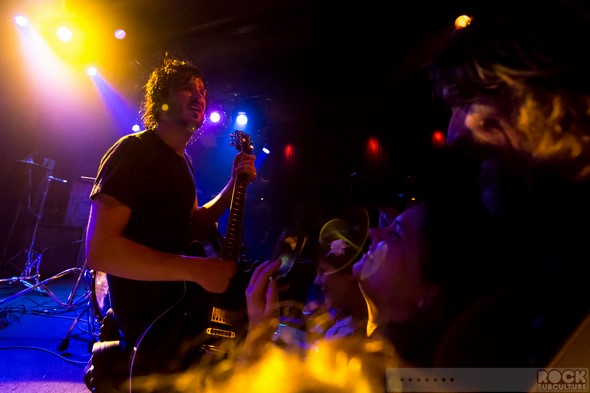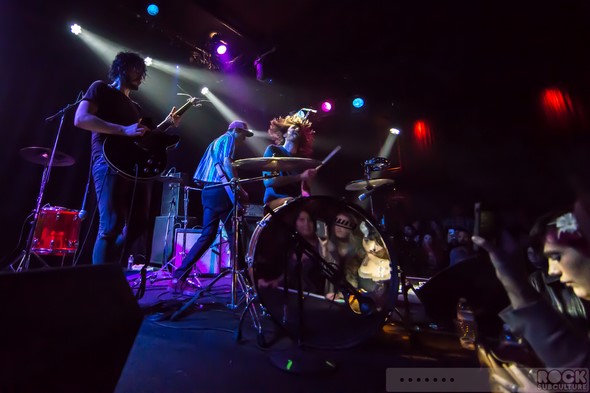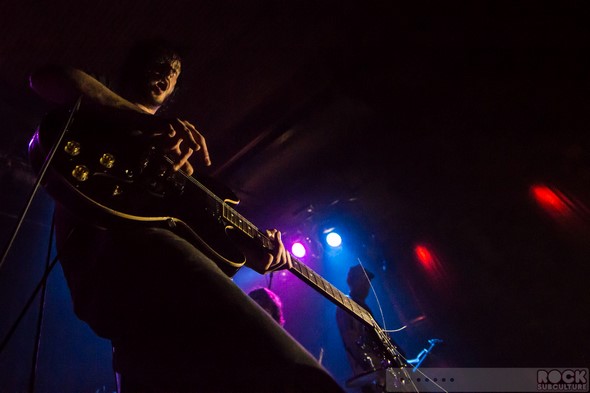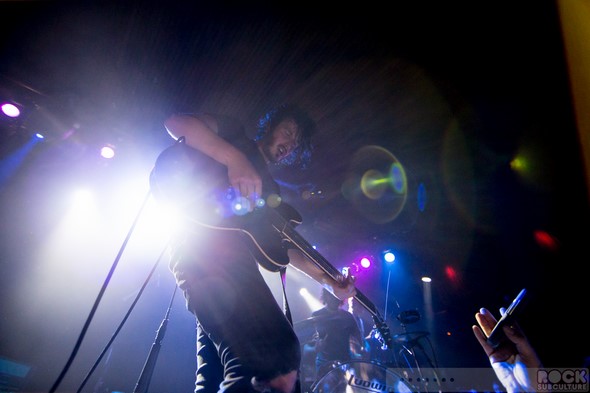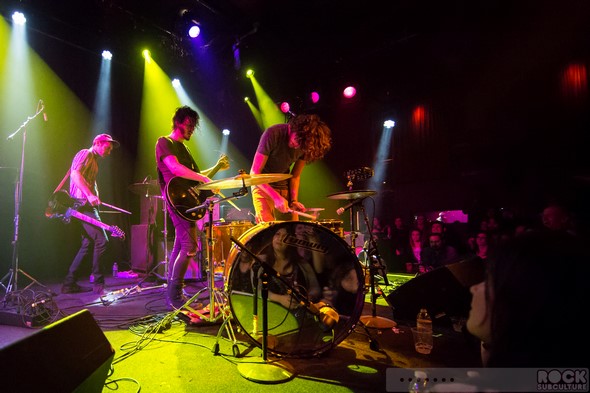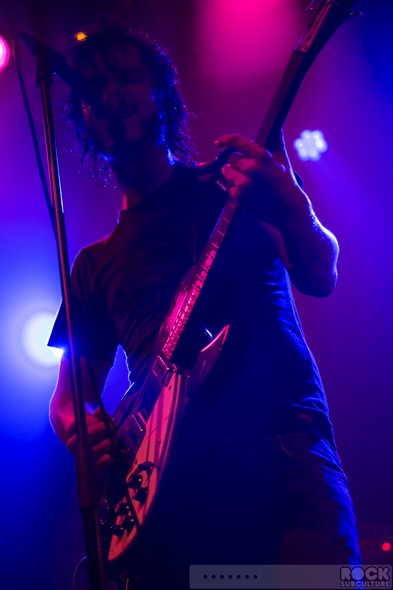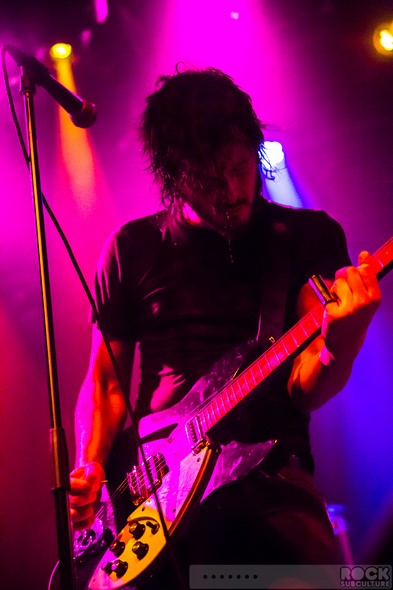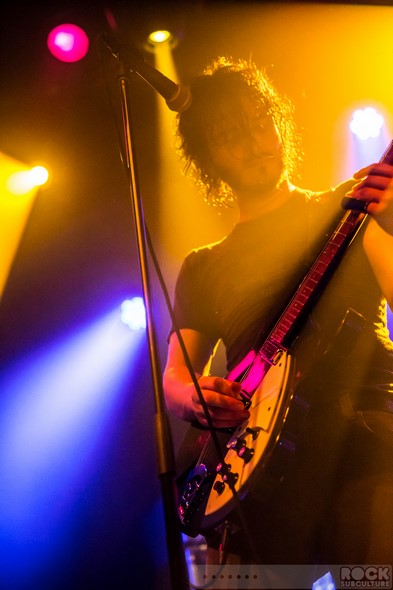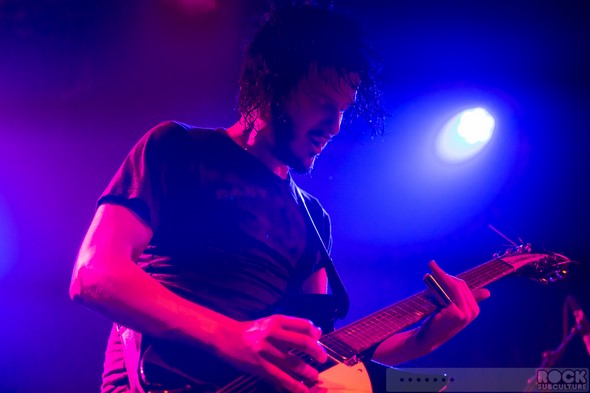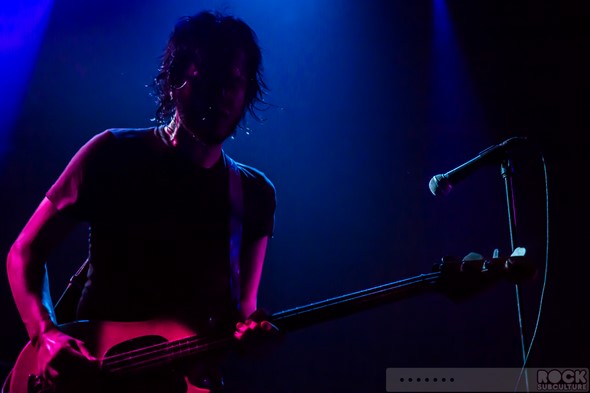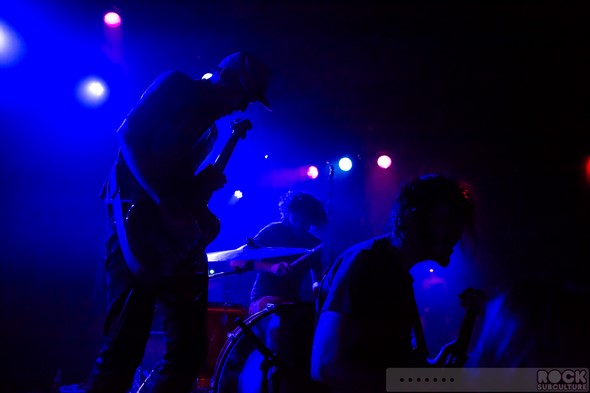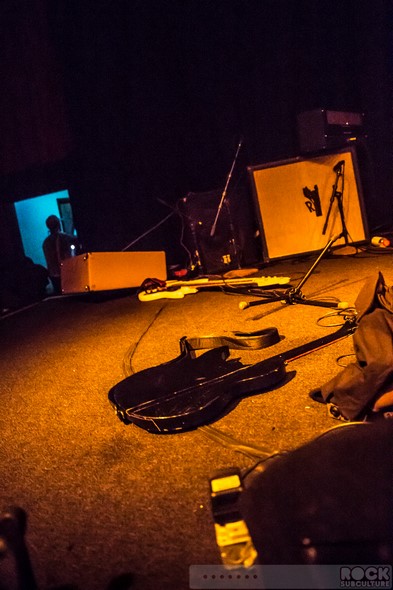 XXXXX
Below is an extra set of photos taken with a decades-old vintage Canon 50mm f/0.95 lens…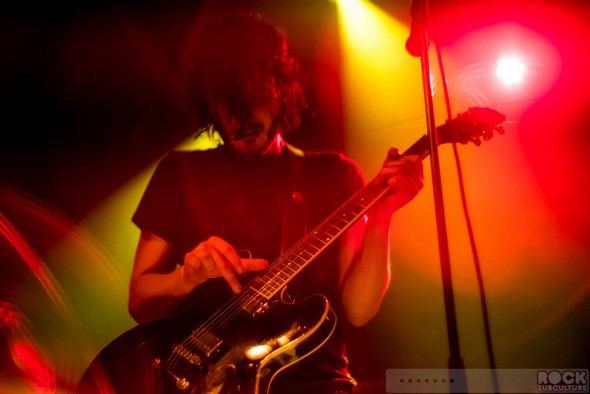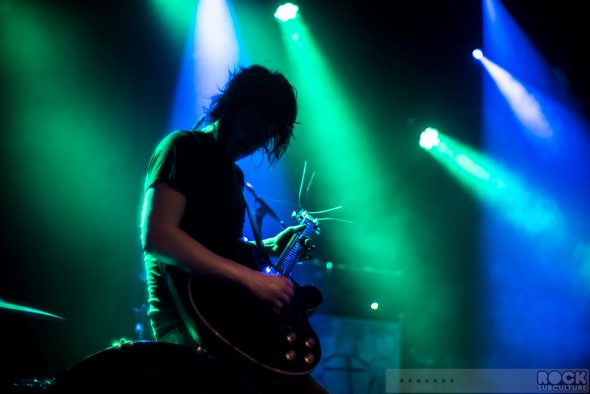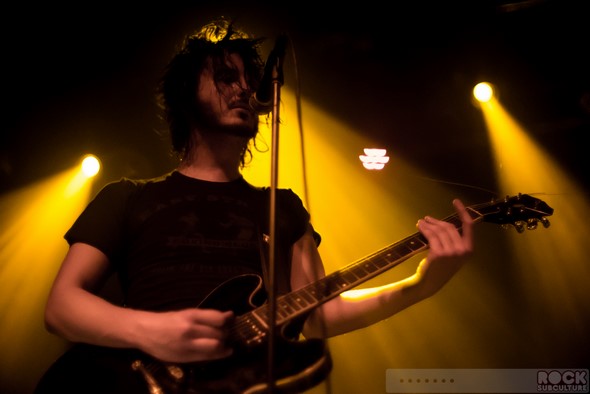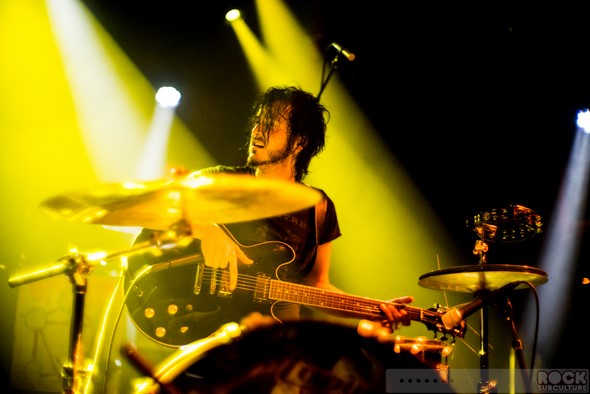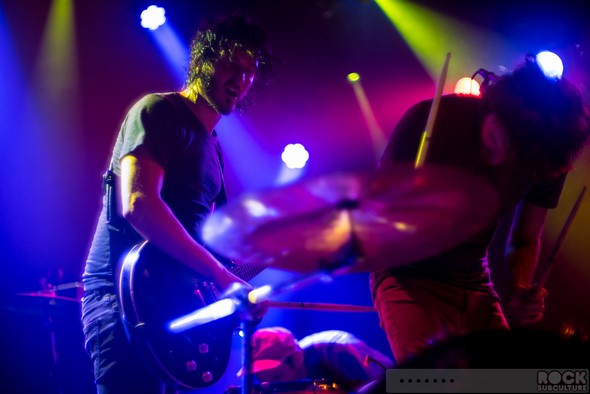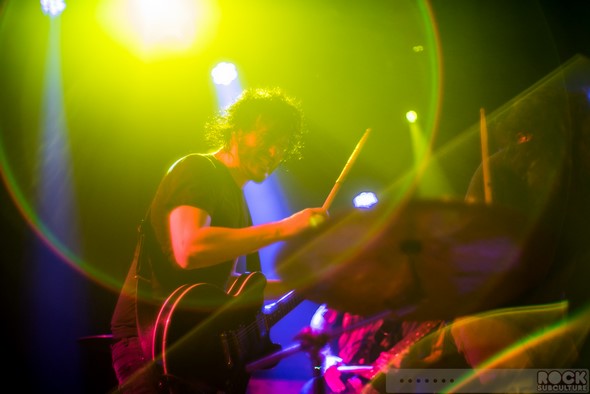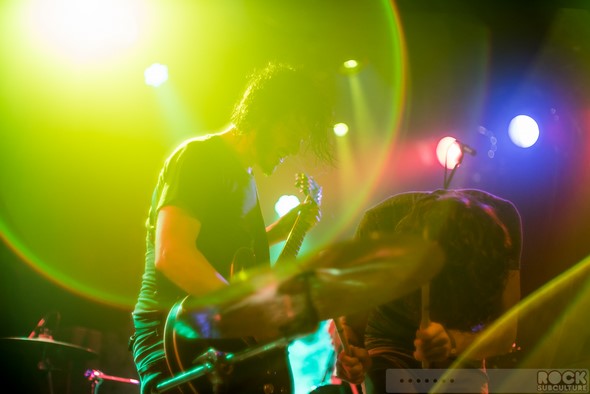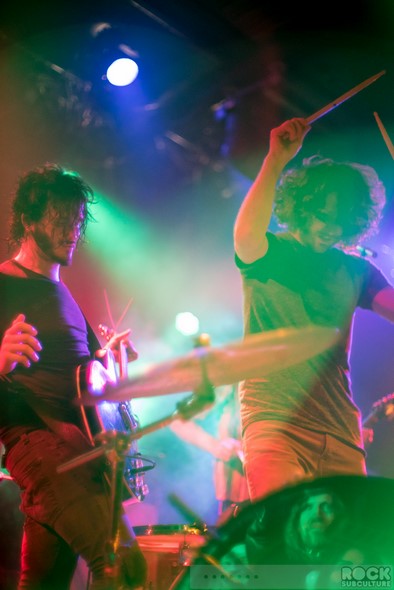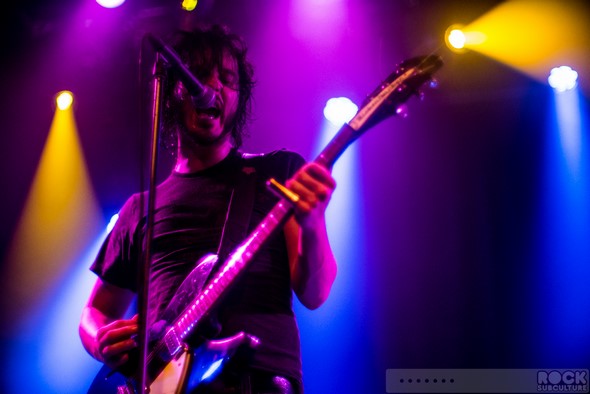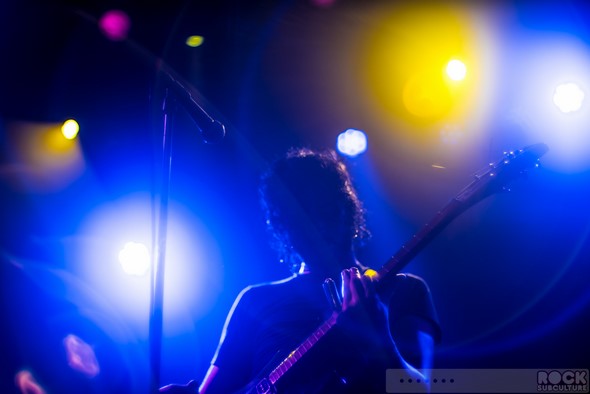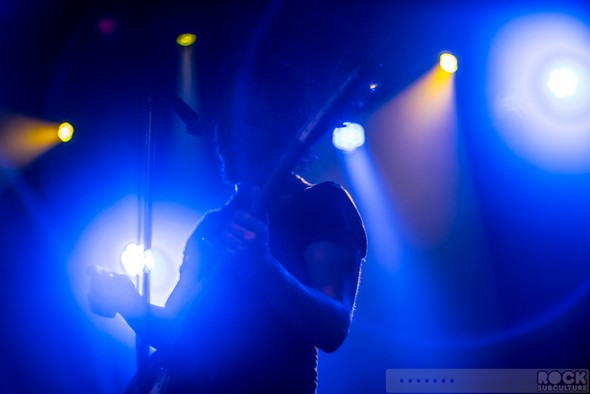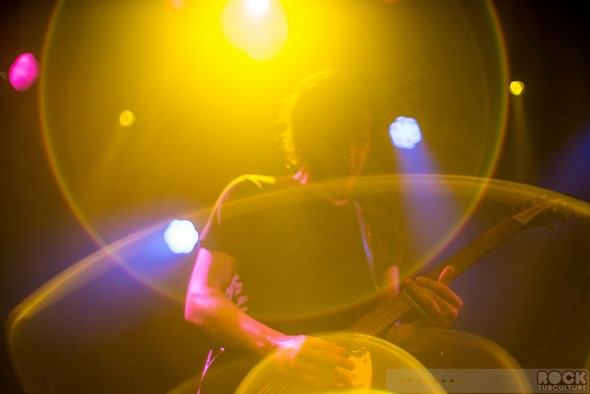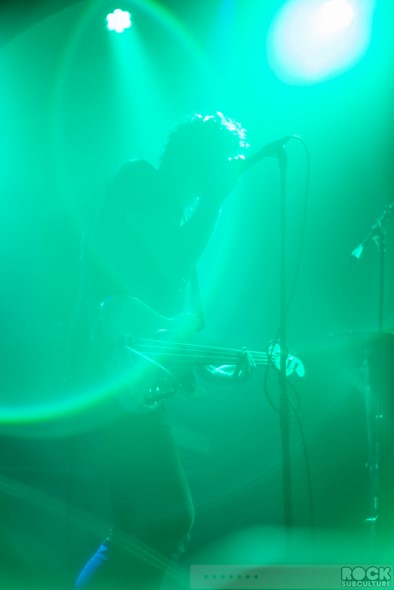 Jason DeBord