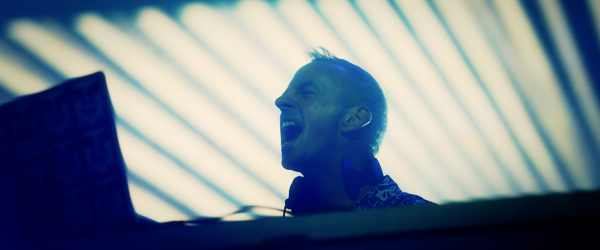 Day 2 of Caprices Festival in Crans-Montana, Switzerland… and my first full day of the show (arrived up after dark for Day 1, traveling form California for the event). Last night's line-up included a mix of styles that flowed nicely set to set on the main stage, The Moon. Opening up was UK indie band Crash Island, one of the finalists of the Orange New Talent Contest. Next on stage served as an unexpected highlight of the night for me with Cody ChestnuTT, who was simply amazing with his music and genuine, soulful delivery. Popular hip hop artist Nas was a huge draw, really bringing the audience to life and jumping around. UK DJ and electronic music artist Tom Staar kept things moving to set up for the legendary Fatboy Slim, who closed out the stage for the night, with his own pioneering brand of relentless electronic/house/trip hop/rave/rock music. Truly a special line-up that thrilled the crowd. It was one of those shows where I found myself taking more than the usual number of reverse shots of the crowd to capture some of the energy and emotion driven by a night of incredible music.
If you want a general overview of this special festival, check out my Day 1 coverage as well as the official site as www.Caprices.ch. Though two nights have passed, there are still seven more to go, so it's not to late to come check it out. There is so much to see and do and experience, my articles can merely scratch the surface.
Since I attended many sets last night, I'll get right to the details… Artists listed in order of appearance (first to last).
Crash Island
Who: Crash Island
Where: The Moon at Caprices Festival
When: March 9, 2013

Crash Island is an unsigned band that earned their spot on the stage via the Orange New Talent Contest organized by sponsor Orange and the festival.
I imagine it is a tough spot to come onto the stage first and have the responsibility of drawing an audience away from other distractions all around the festival and into the vast "airport hanger"-like main stage area set up special for this event within Crans-Montana.
I was not familiar with this band, but their music is definitely of a style that is right in my wheel house and I really enjoyed all of their songs, even never having heard them before. You can check out their digital album EP on BandCamp, which, as I expected, is really true to their live sound. Both raw and clean (both can be true) – I love that each of the instruments in their traditional guitar/bass/keyboards/drums set up can distinctly be heard and contribute well to their sound (with a lot of bands, the bass guitar especially can be so unremarkable its not even noticeable, but I really enjoyed the bass work with this band).
The funny thing is, they kind of reminded me of what a real life Drive Shaft (the fictional band from the television series LOST might be like live). There is a mix of old and new to their sound – bits here and there remind me of 80s New Wave while other bits are obviously much more contemporary.
Really a talented band, and Orange and Caprices Festival really did them and especially us a favor by putting a spotlight, literally, on this artist.
You can check out a video snippet of the performance over at 20 Minutes Online here: Caprices 2013: concert de Crash Island
Below are some photos from Crash Island's set (click any image for higher resolution):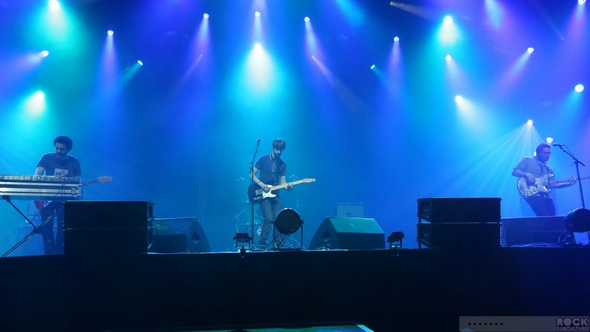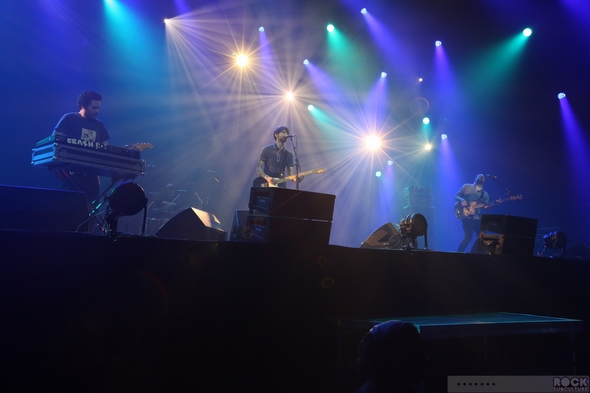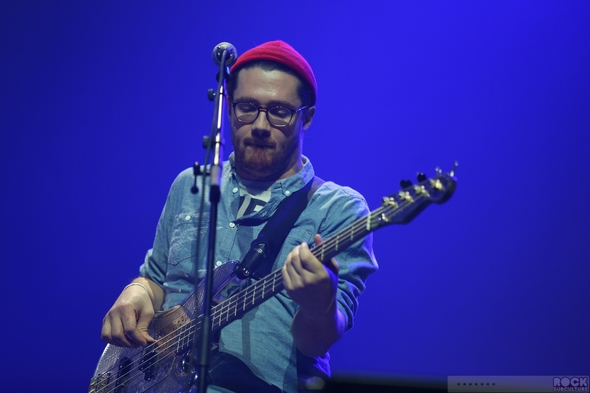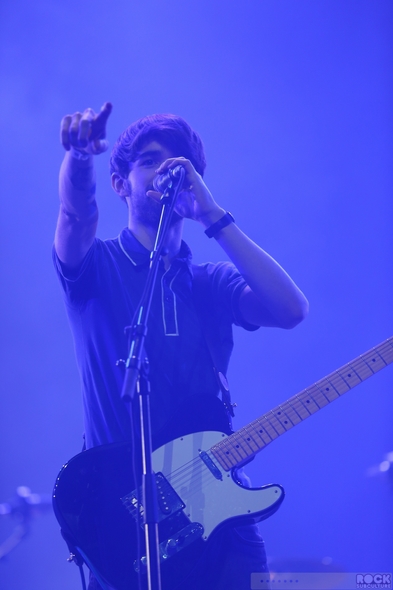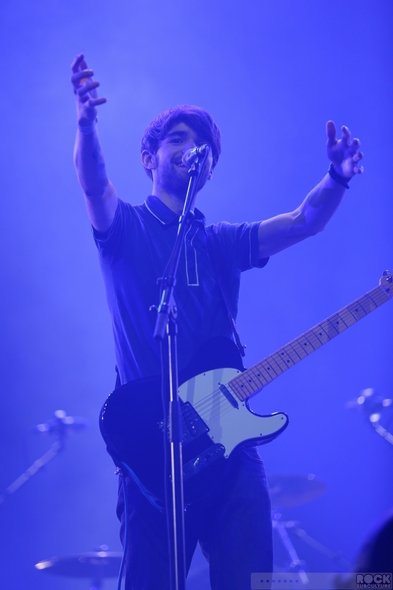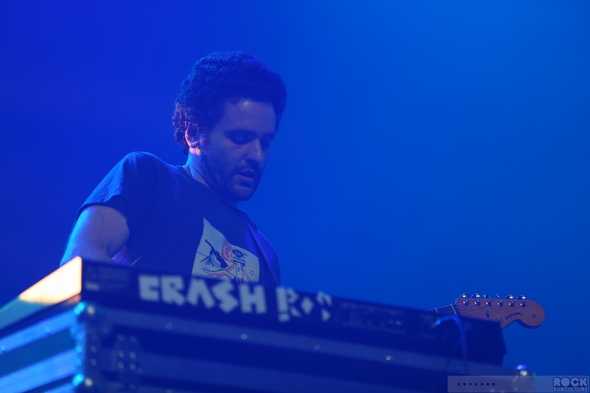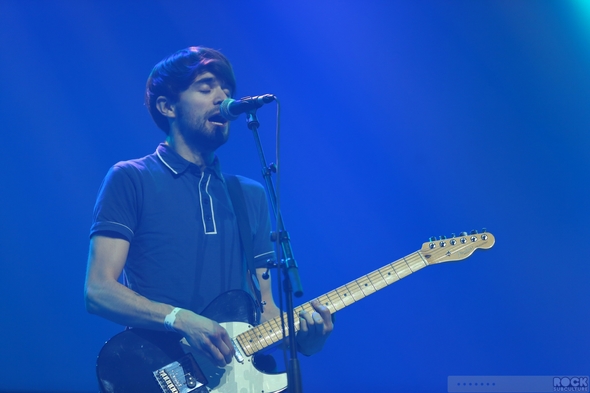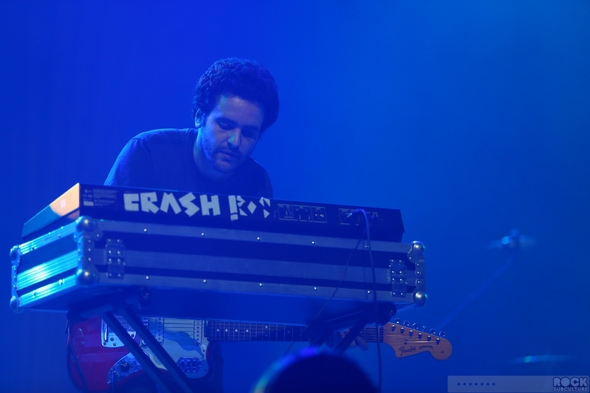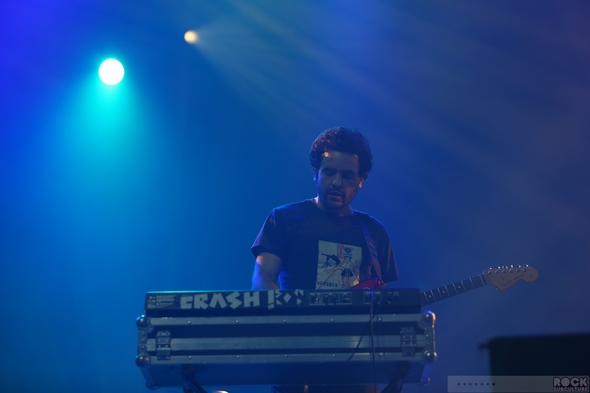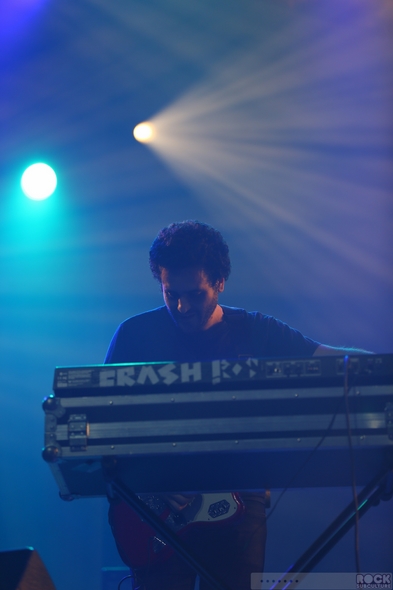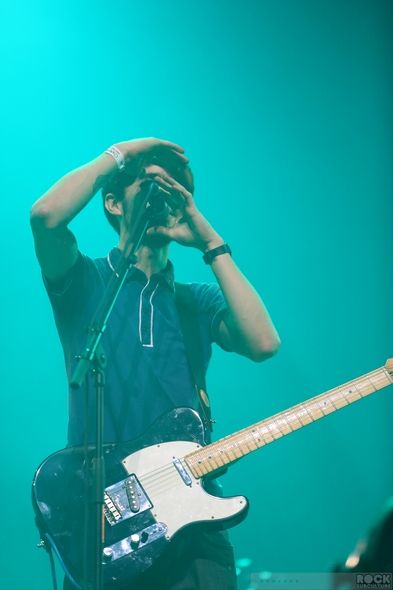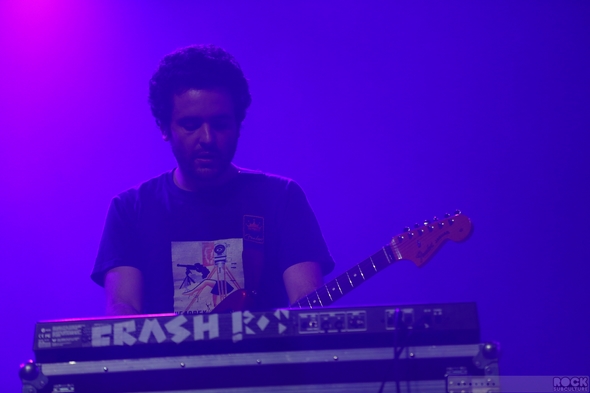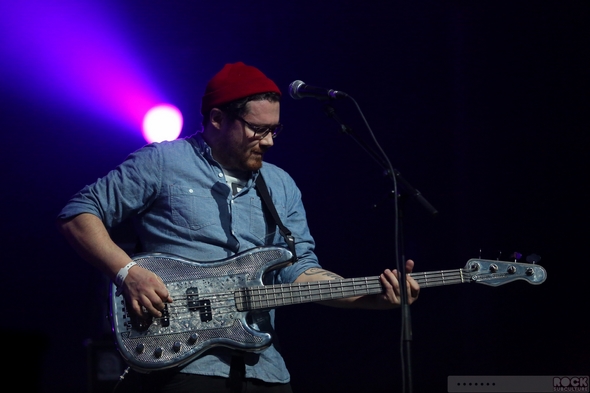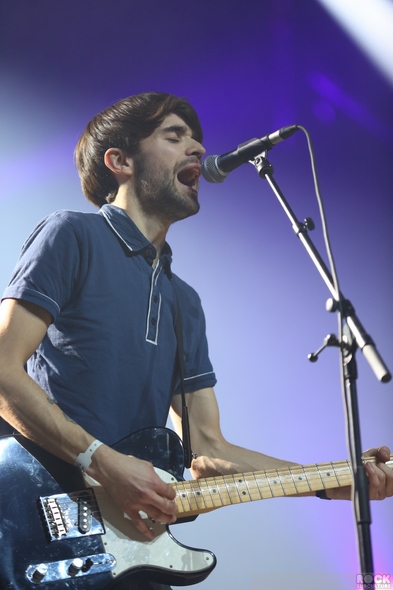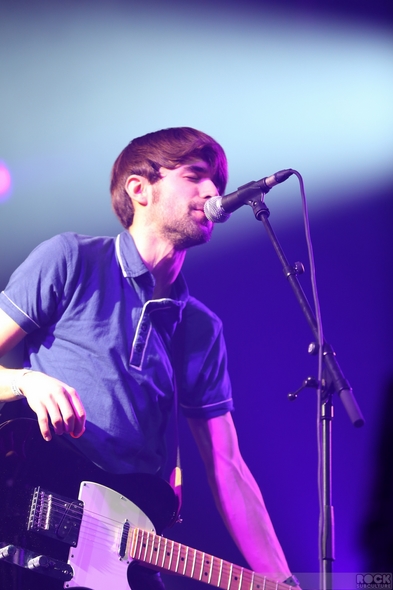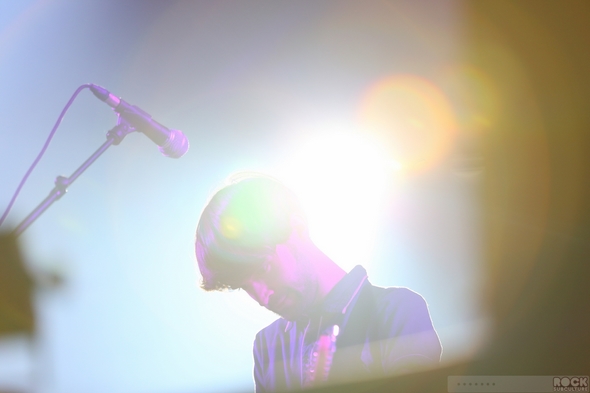 Cody ChesnuTT
Who: Cody ChesnuTT
Where: The Moon at Caprices Festival
When: March 9, 2013

I was not familiar with Cody ChesnuTT's work until I learned of this festival a few months ago, and since then have become a fan. Described as an R&B and "neo soul" artist, I had to get a little educated on what the latter actually was… (an early 90s soul revival movement). Though there is a lot of funk and blues in his music as well.
I was intrigued the first time I saw an image of him, as he was wearing a vintage style military helmet. A little bit of effortless research revealed that he's "trying to fight to keep the soul alive", and I don't think that there is a better way in which to describe the vocal ability, song stylings, and sheer earnest and soul searching performance he brought to the stage. Holy crap, the man is amazing.
On stage, the man is like a modern day Marvin Gaye, with a higher purpose. I love his voice, and he has the very unique ability to convey deep feelings to his audience with his music.
If you've never heard of him before, I'd truly recommend just buying his latest album blind – Landing On A Hundred – and checking it out. It will make you a fan, and you will want to see him live, and that is the true reward.
He is also one of very few people (in my opinion anyway), who can really do runs and riffs and improvise, and make it actually work, and still maintain a beat and musicality. I usually find such attempts by other artists who do this kind of disastrous, but he does it with ease, I think because he is just that tuned into his music. Though I've now only seen him once (and will most definitely see him again in the future), I have to imagine that no song is ever sung quite the same way, show to show. I think he's feeling it, and the song is a foundation upon which to work it out on stage to fit his mood and the day.
Somehow unsurprising to me, because he just seems like such a kind man on stage, at one point during his set he grabbed up the cabling for his microphone and made his way down to the security/photo pit and sang, and slowly made his way across the very wide crowd barrier, side to side, and gave anyone who wanted it a handshake with real purpose. It was really amazing to watch – almost like a physical manifestation of how his music touches people.
For me, this was the set of the night – loved every second of it and can't wait to see one of his shows again in the future. Amazing talent and definitely one of those artists you really need to see live to experience the full range of his talents. His band, too, of course deserve much credit and kudos for bringing it all to life – they were all true artists in their own right playing these great songs.
You can check out a video snippet of the performance over at 20 Minutes Online here:  Caprices 2013: concert de Cody Chesnutt
Below are some photos from Cody ChesnuTT's set (click any image for higher resolution):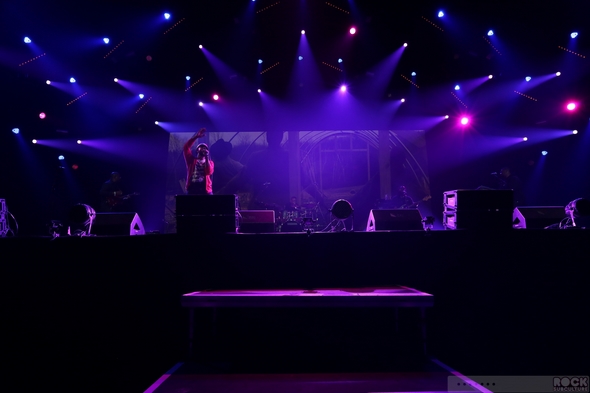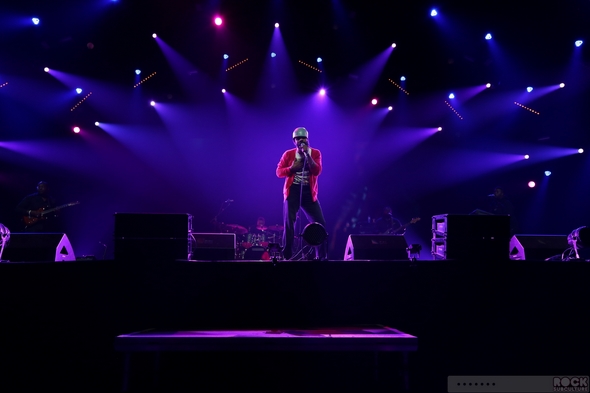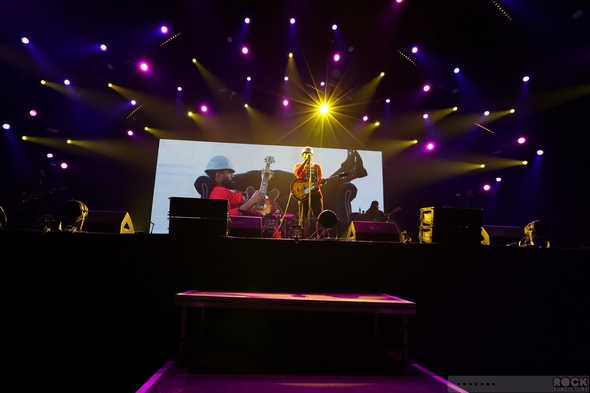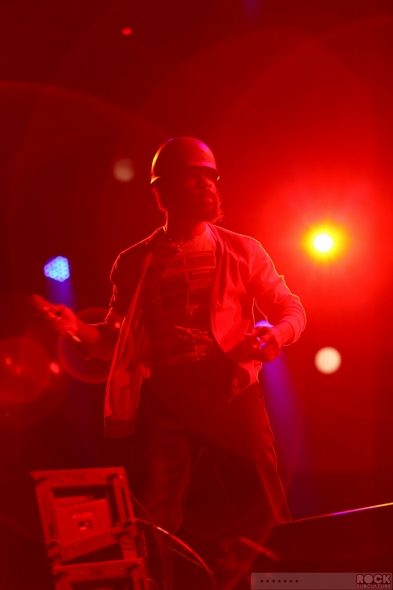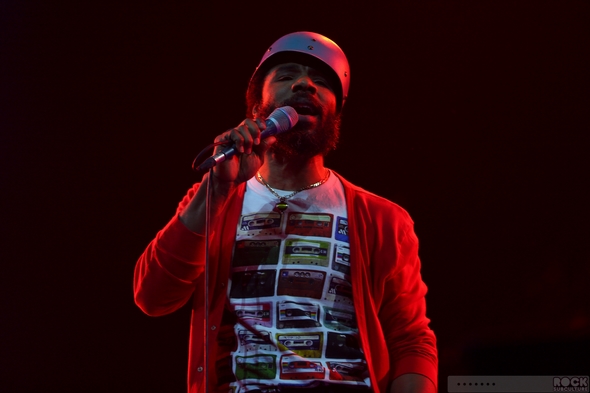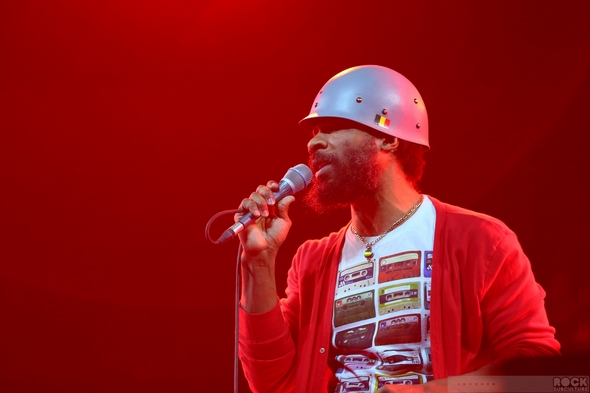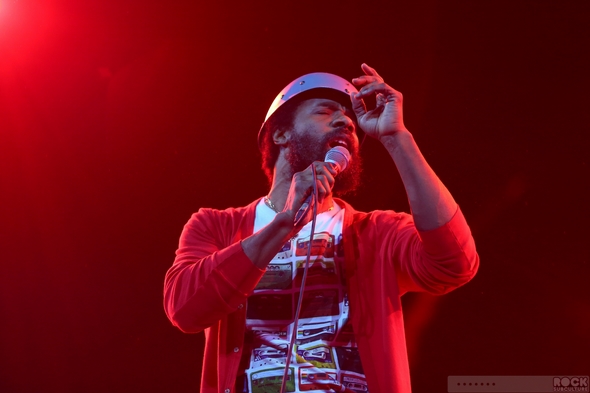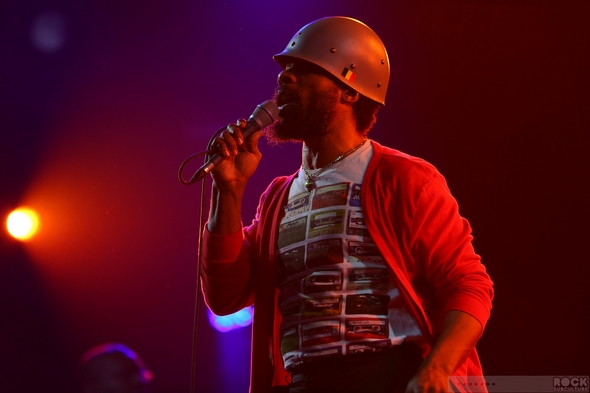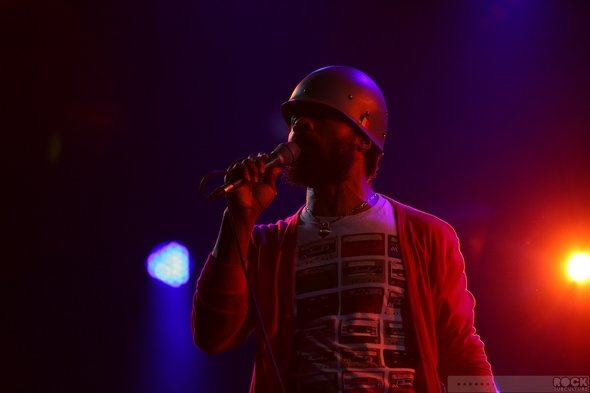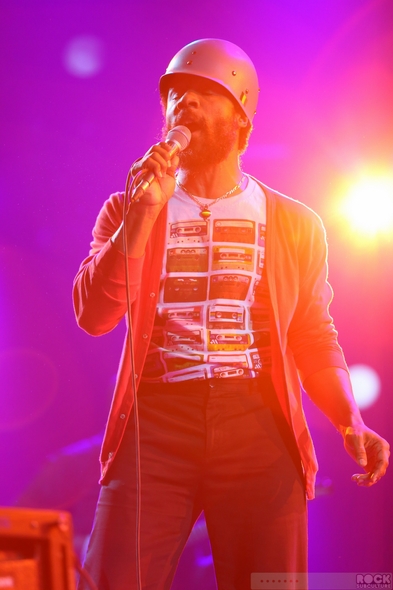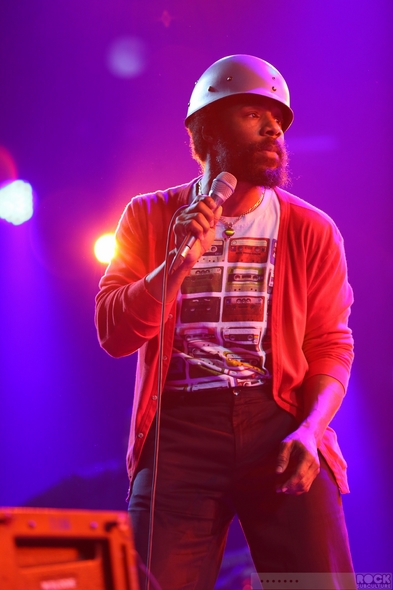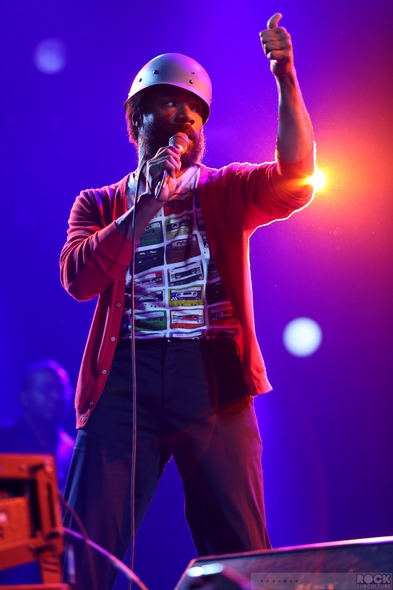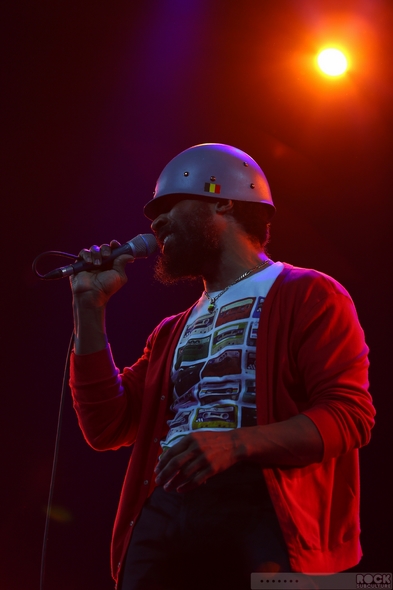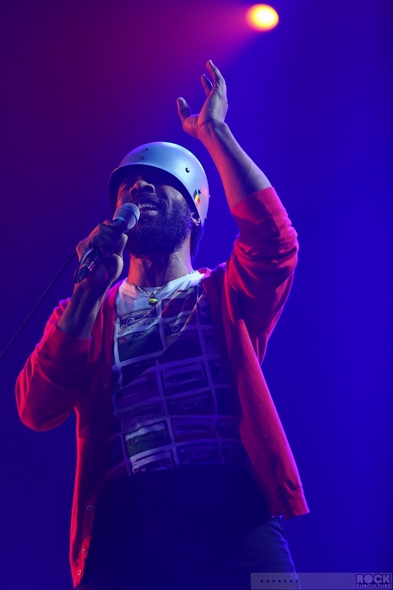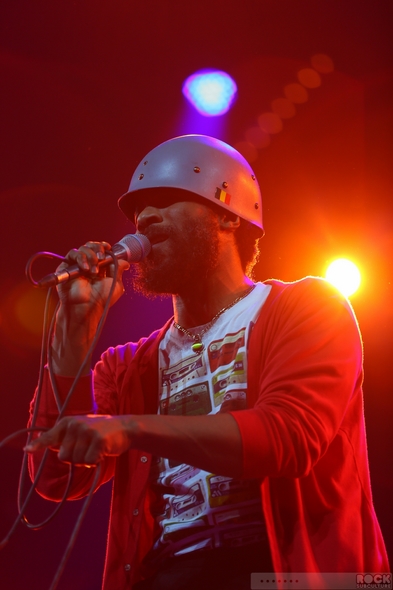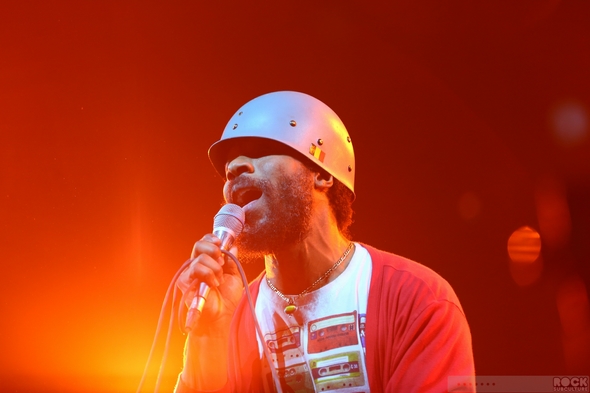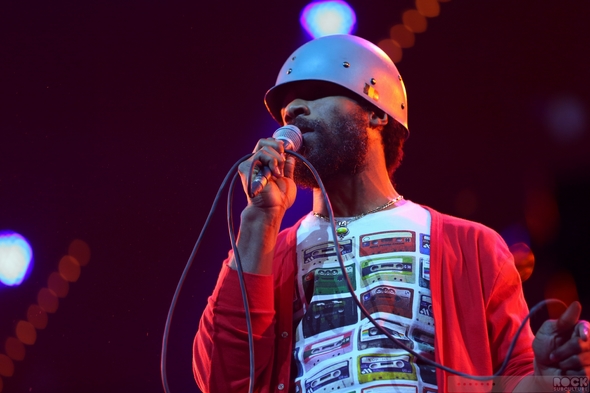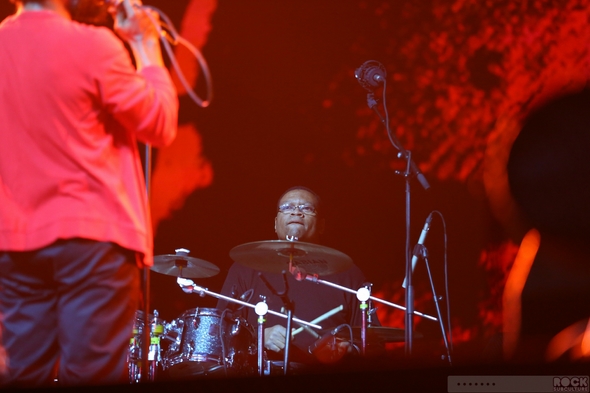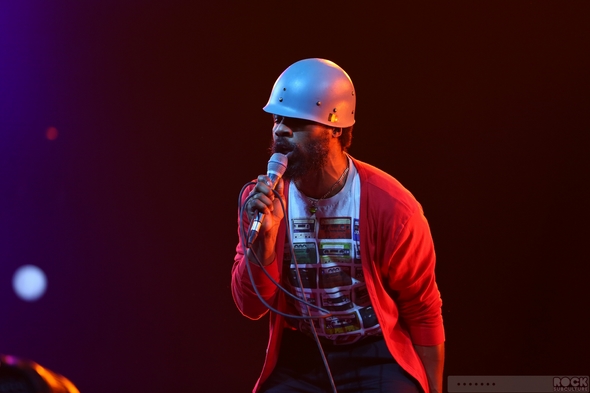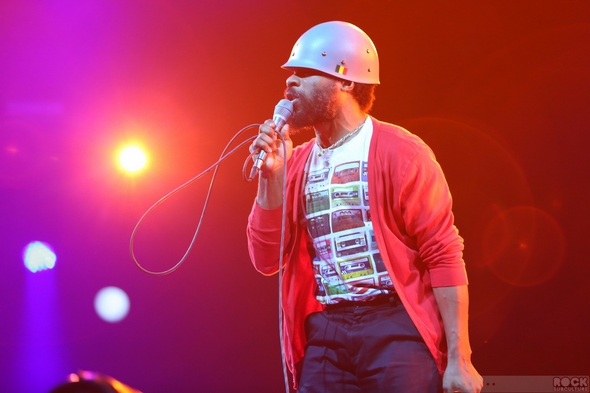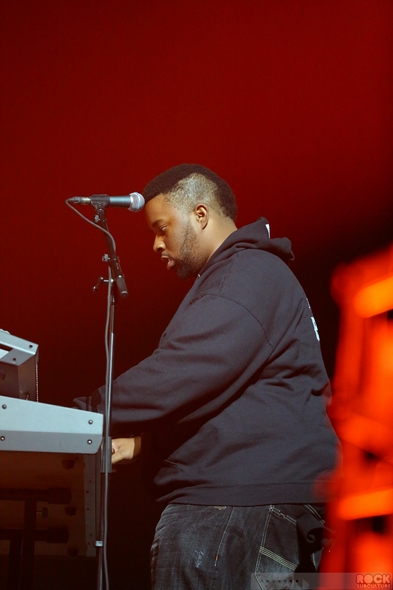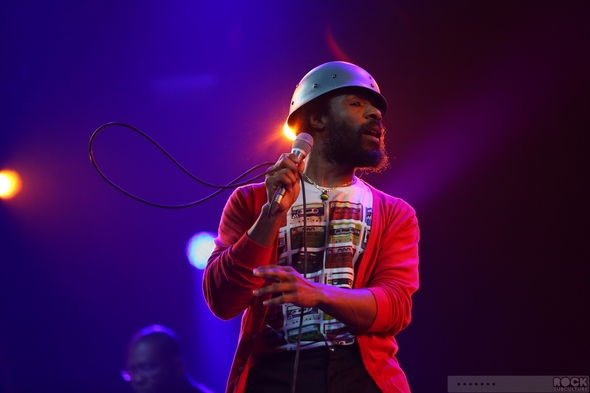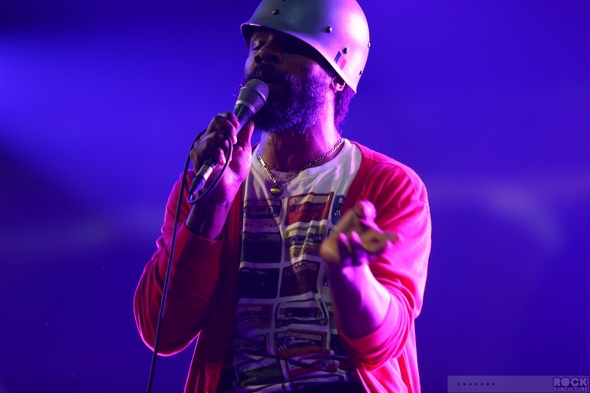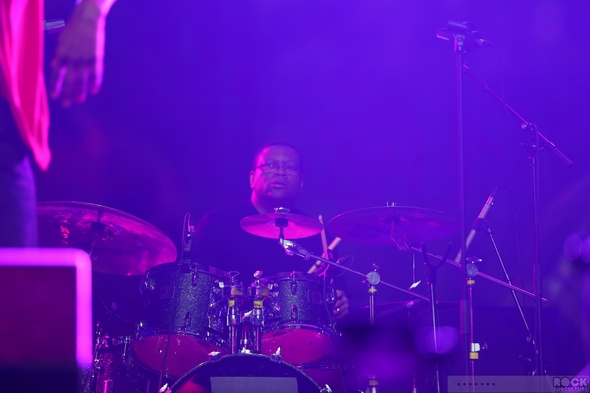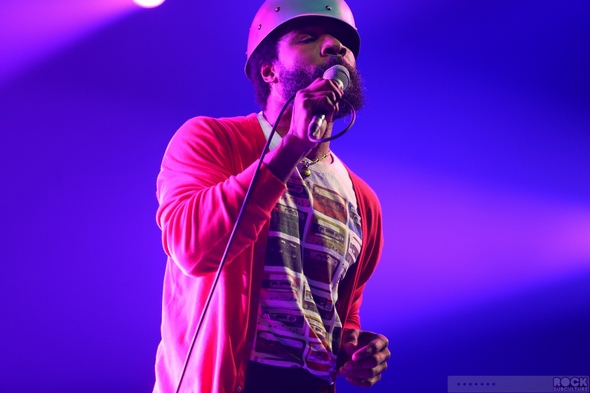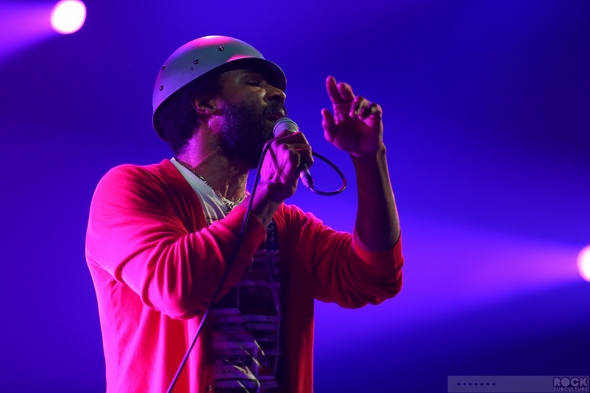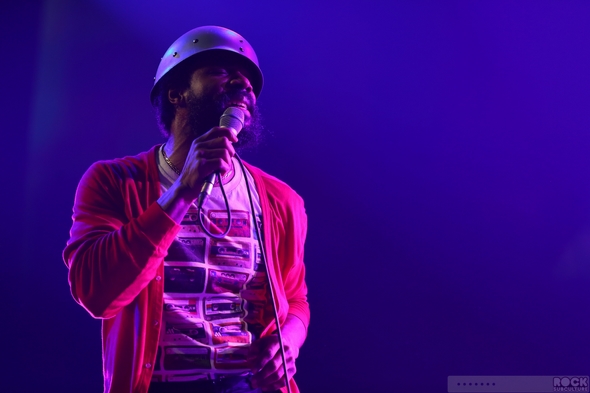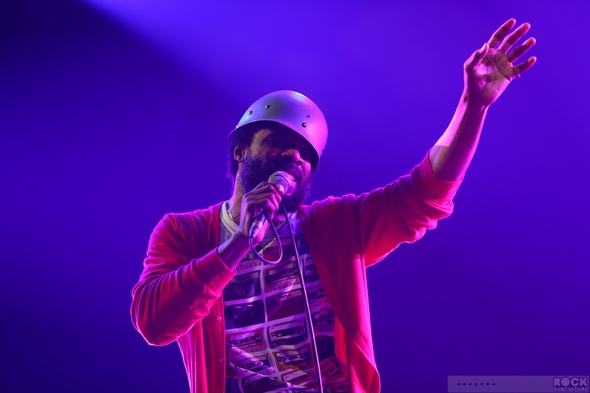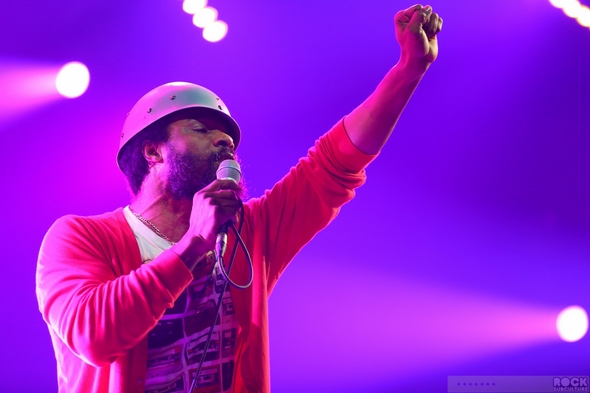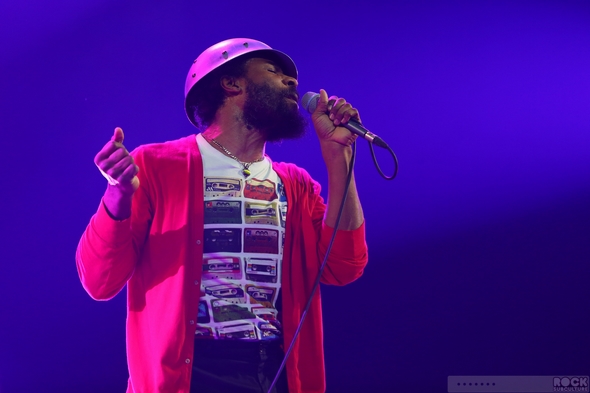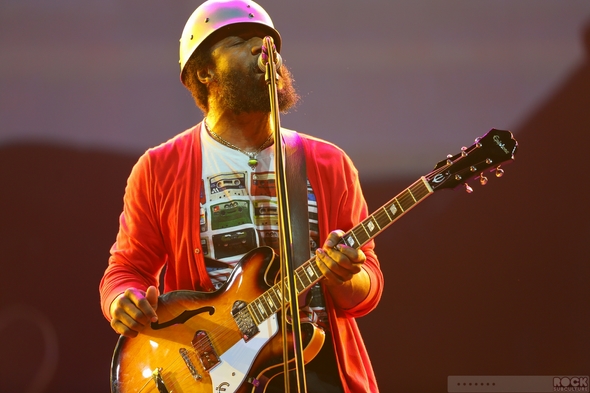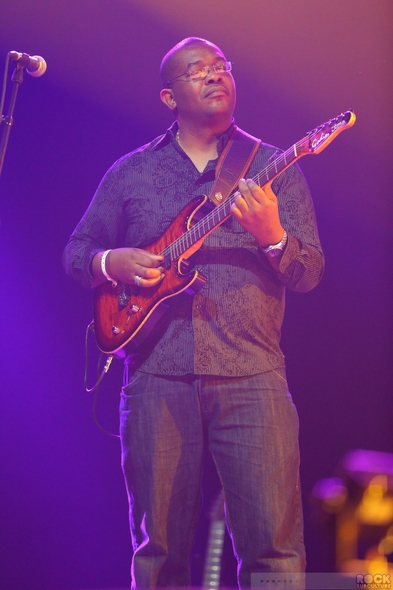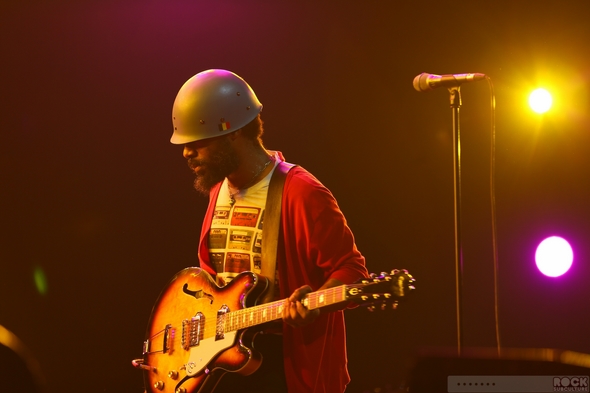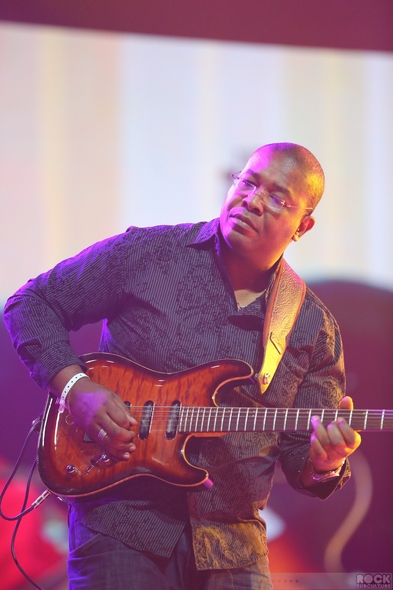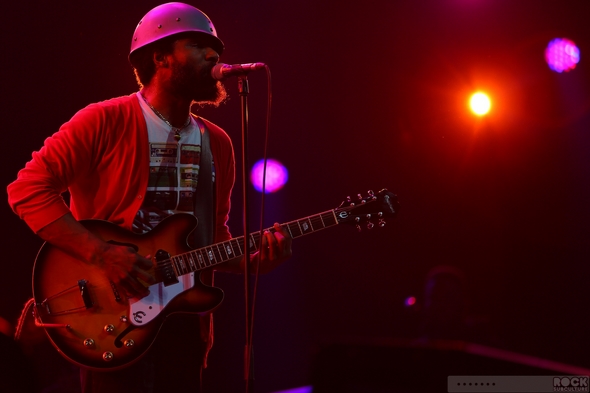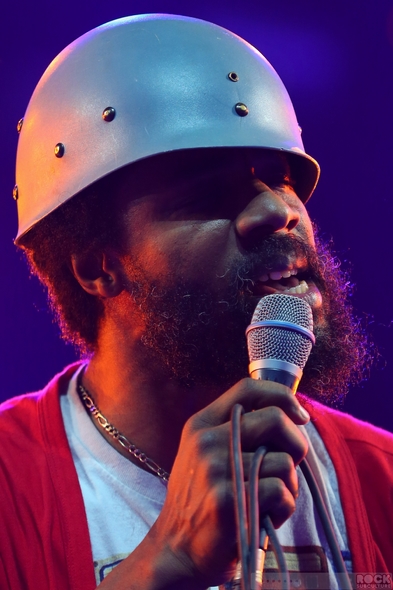 Nas
Who: Nas
Where: The Moon at Caprices Festival
When: March 9, 2013

Hip hop isn't one of the primary genres of music I cover, but I do enjoy it but certainly can't discuss it in too much depth as a result. But of course I was very familiar with Nasir Jones (Nas), and his success speaks for itself, with 13 million records sold in the U.S. and many multi-platinum albums, he is highly praised for his lyrical abilities. Many in the hip hop world consider him to be one of the best MCs of all time.
His 11th studio album, Life Is Good, came out last year.
He is definitely one of those artists who is born to perform, and he brought the crowd to life immediately, and had the place completely filled to capacity, as much as any other artist who has performed thus far.
You can check out a video snippet of the performance over at 20 Minutes Online here:  Caprices 2013: extrait de concert de NAS
Below are some photos from Nas'set (click any image for higher resolution):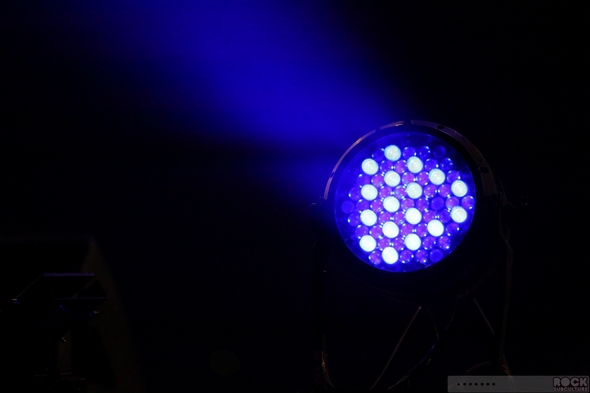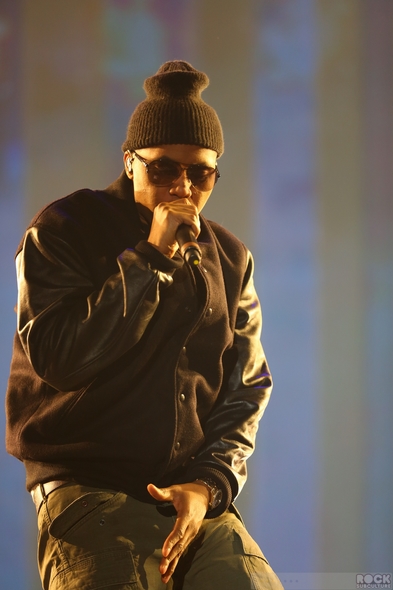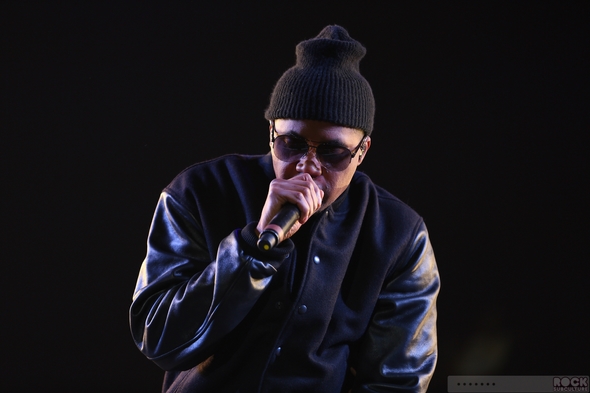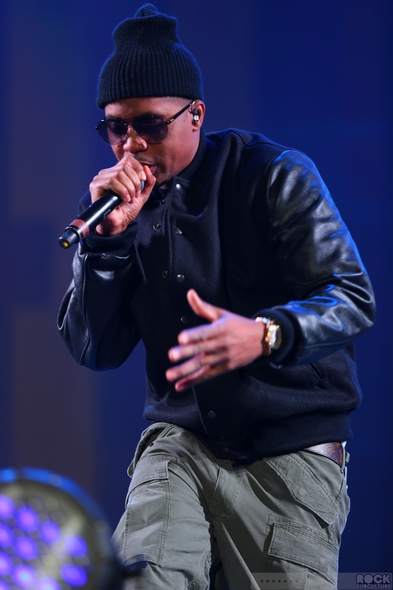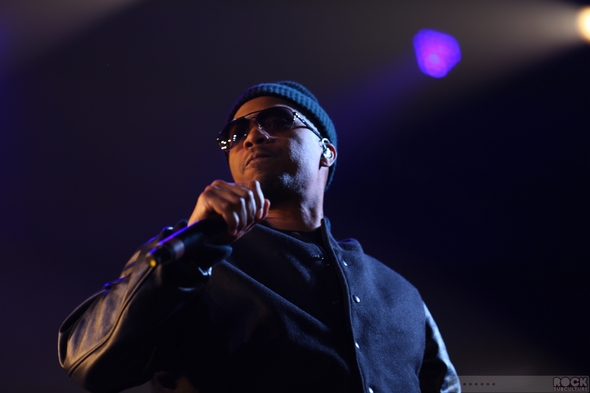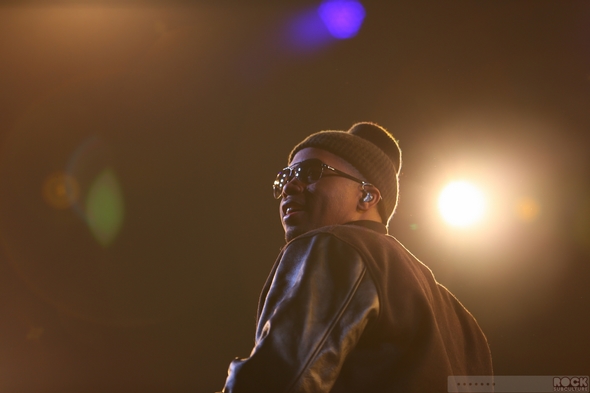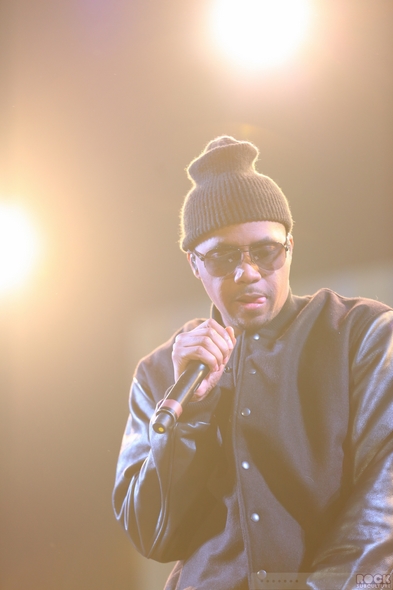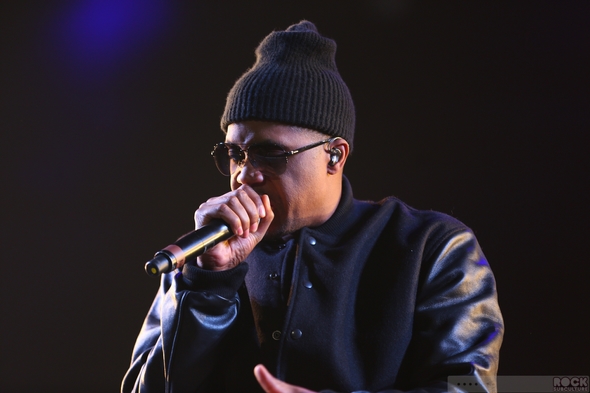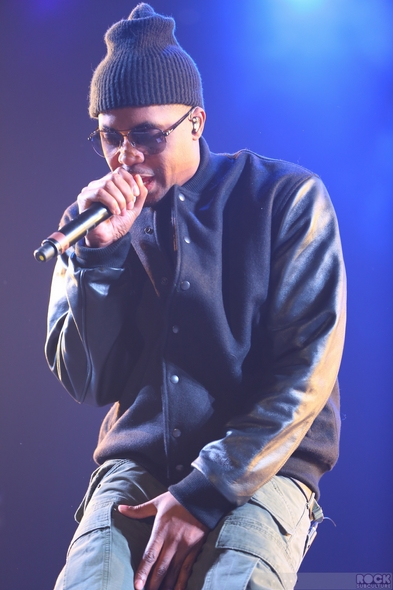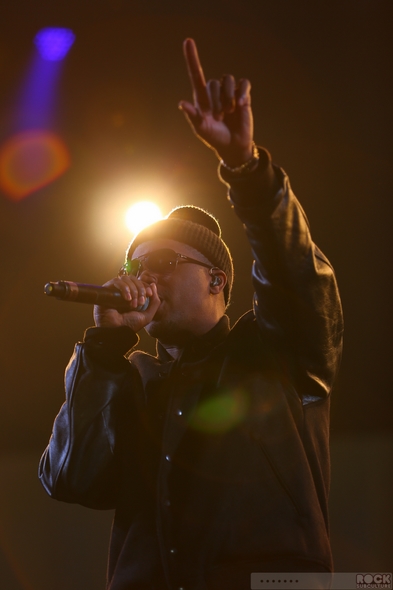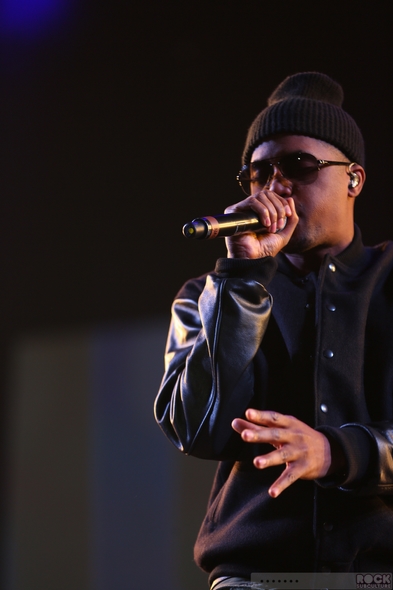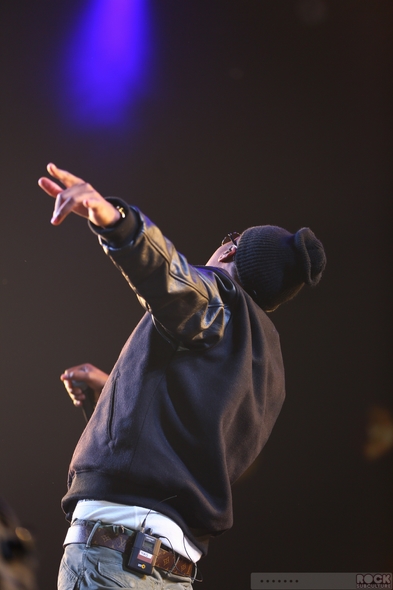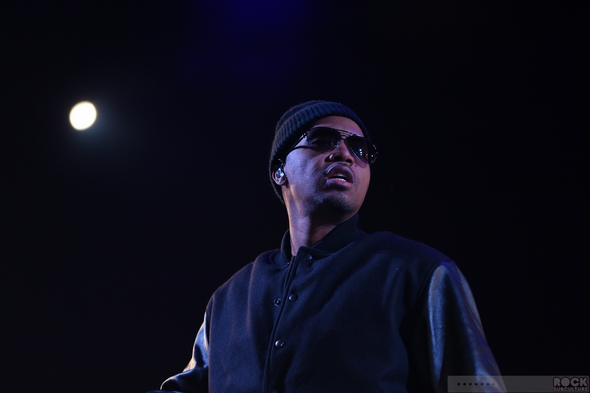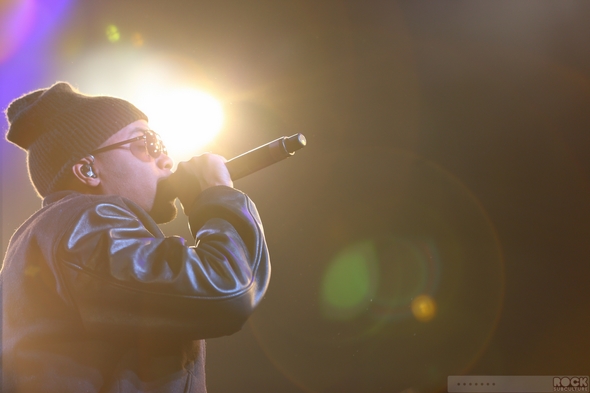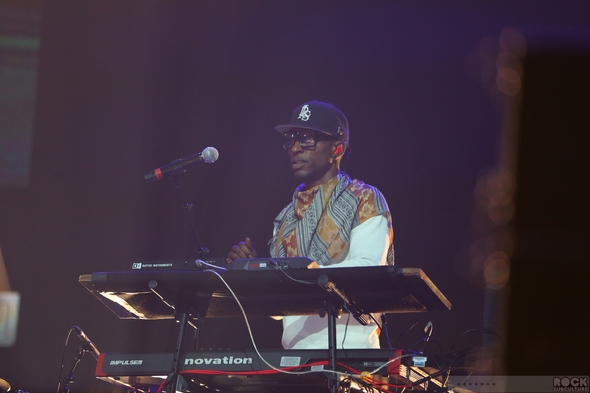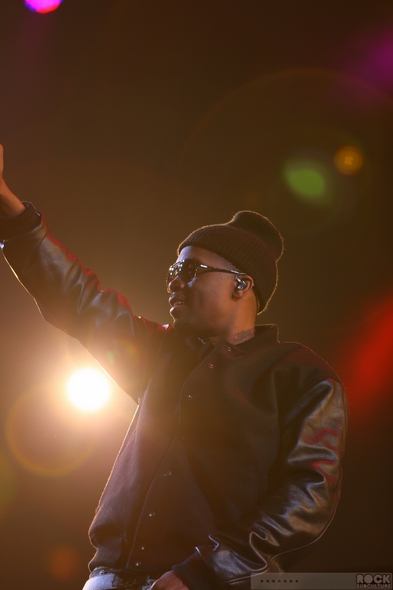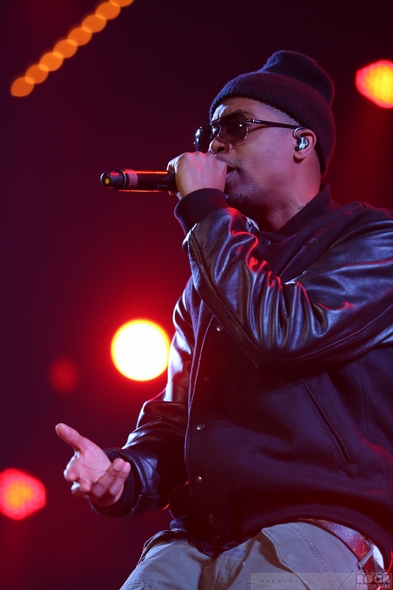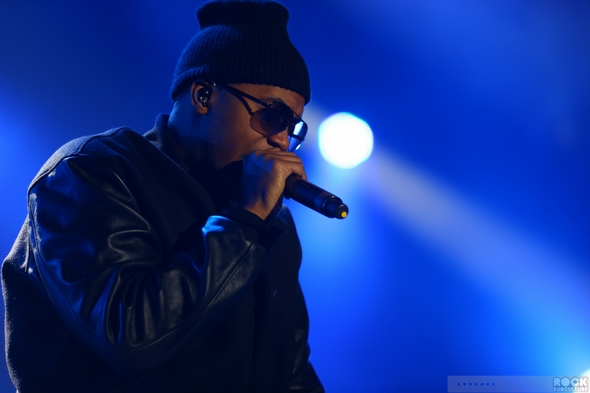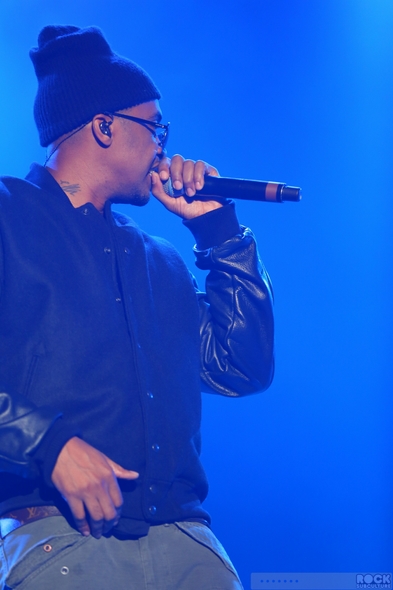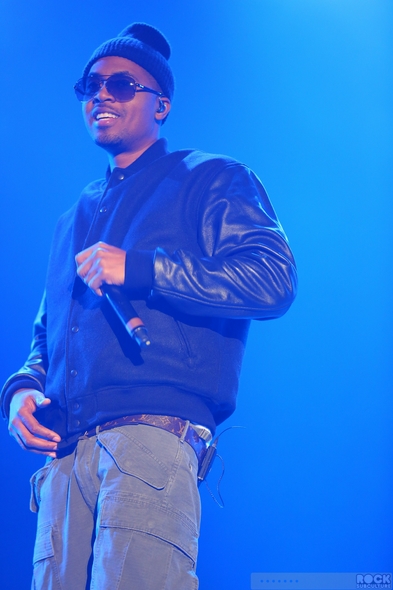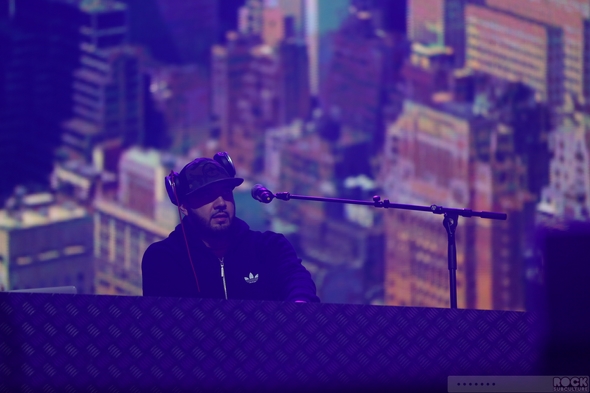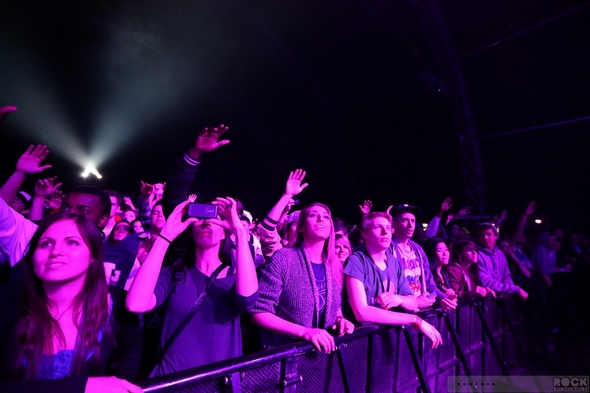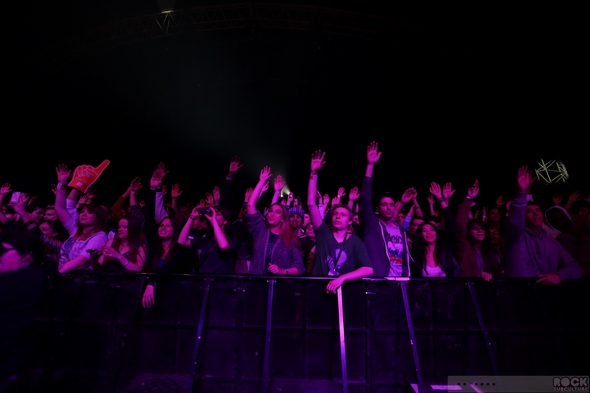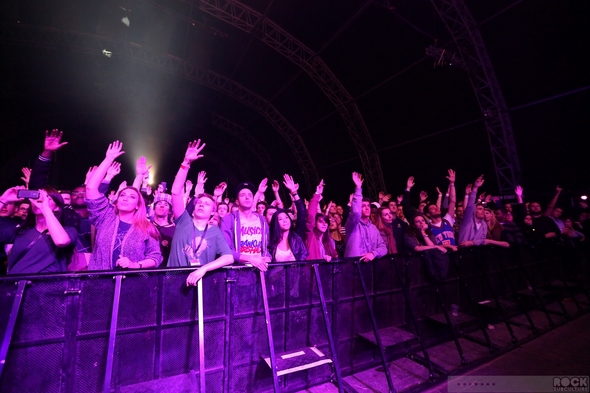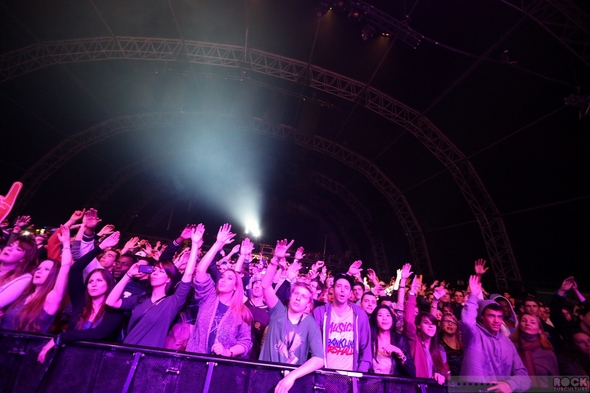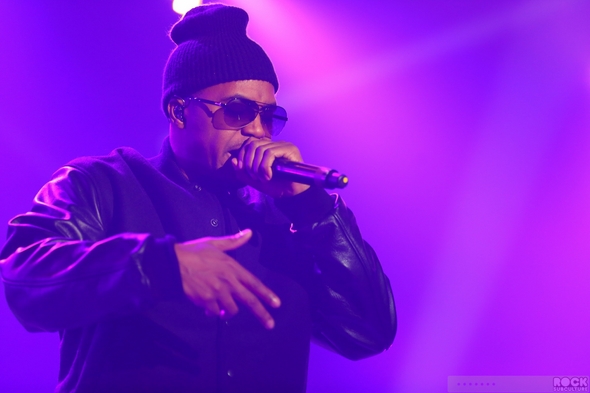 Tom Staar
Who: Tom Staar
Where: The Moon at Caprices Festival
When: March 9, 2013

I did not know too much about Tom Staar prior to this event either, but as with hip hop, it is not one of the primary genres of music I go really deep into. But having seen him perform, he is excellent at what he does, and really fed the anticipation of the legendary Fatboy Slim who followed just minutes after Tom Staar wrapped up his own set.
You can sign up at www.ThisIsModa.com to find out news about his new work in about a day's time.
Below are some photos from Tom Staar's set (click any image for higher resolution):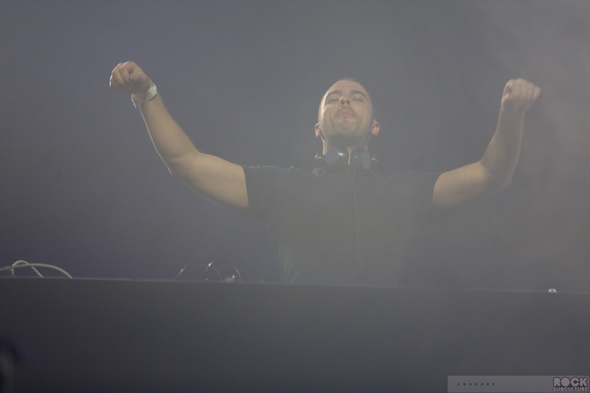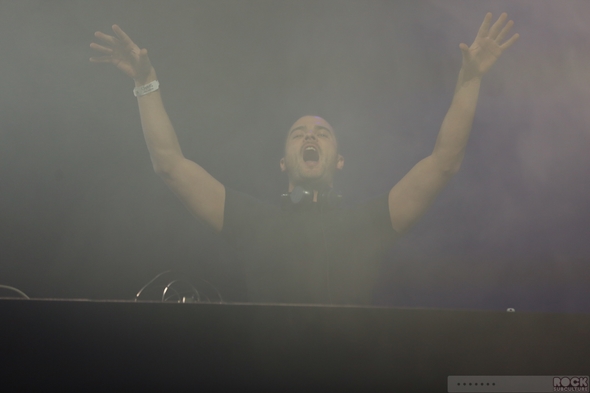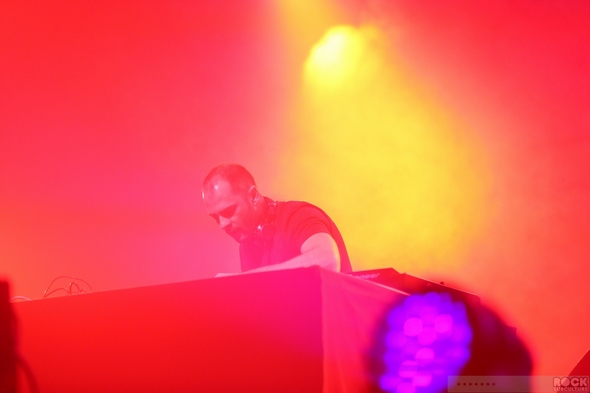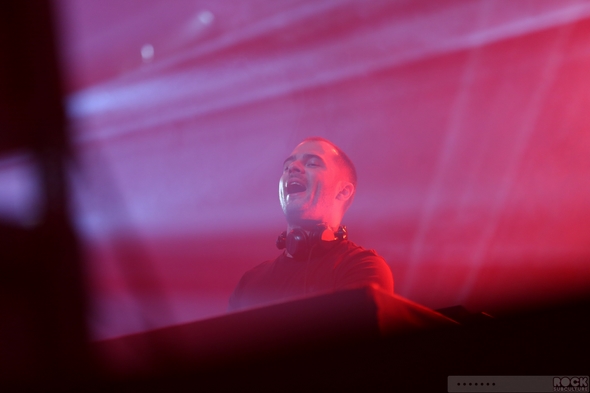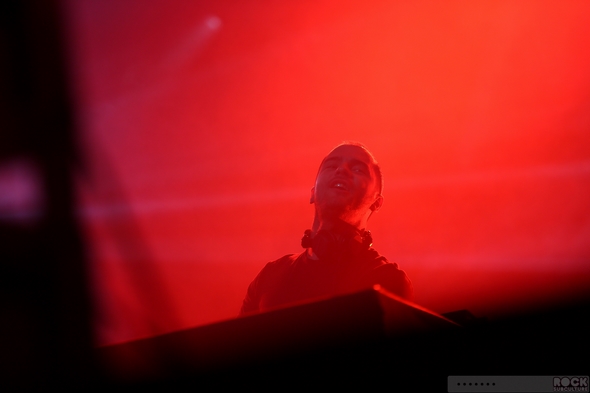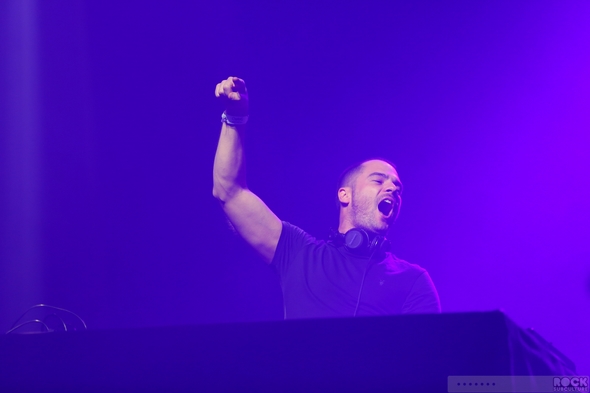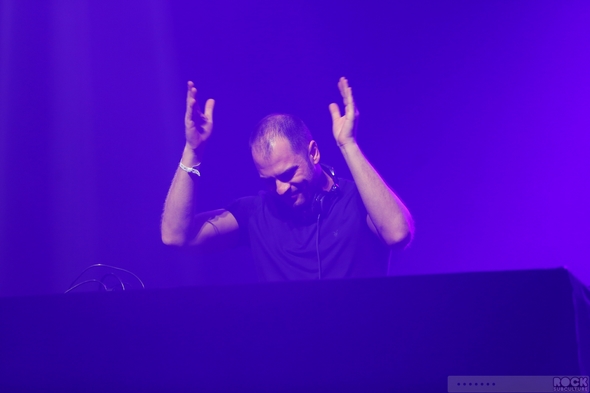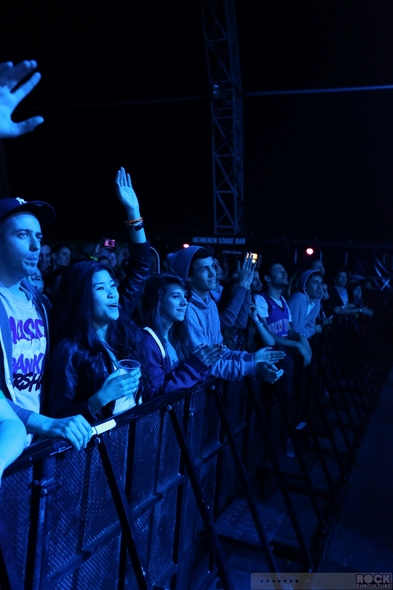 Fatboy Slim
Who: Fatboy Slim
Where: The Moon at Caprices Festival
When: March 9, 2013

Electronic music and DJing is a different sort of concert experience. Unlike a master guitar player, if you are in the audience, you can't really "see" such artists doing too much, a lot of the time. And that is the case with the legendary Fatboy Slim.
Since I had the honor of shooting this show, and covering Fatboy Slim's set, I had a unique opportunity to see him as work fairly up close. Even still, given the height of the stage and position of the table holding his equipment, there wasn't much to see. Honestly, he could have been making sandwiches for all I knew. A real Wizard of Oz.
But… his expressions gave away what was going on, and the audience simply went mad over the sound he was using to stimulate their minds.
It is really a totally different kind of movement and concert experience. I don't know that you really even need to be up that close at a Fatboy Slim concert, as you will see more of the audience from the back, and the way he can move them like some kind of maestro overseeing an orchestra of dance is truly amazing. It's as if he has a hard wire into the brains of his audience.
While these blending genres of DJing/mixing/electronic music, etc., has become more and more popular in the past few years, Fatboy Slim is one of the real pioneers in this kind of music, and has been responsible for pushing it and evolving it and growing its popularity more than probably anyone. He had his finger on that pulse long ago, and brought out the defibrillator and the adrenaline shot to the heart to bring it back to life, after electronic music in general feel out of favor (I blame Nirvana).
Born Norman Quentin Cook, he began his music career in the 80s as the bass player for The Housemartins, then Beats International, and other groups. He didn't become Fatboy Slim until the mid-90s, and his first album, Better Living Through Chemistry, was responsible for a number of hits (like "The Rockafeller Skank", "Praise You", "Right Here Right Now"…) that many aged 20-50 might recognize from a two second clip. That connection to our brain thing again…
In any event, Fatboy Slim was one of those rare artists with which I was actually much more interested turning my back on him and trying to capture the zeal and pure energy of the crowd in front of his – seeing his masterful sounds bounced off the expressions of his audience.
Really he is a remarkable musical artist, though the performance aspect of it is a mystery no matter how you cut it. It was a really impressive set and he certainly delivered everything the audience wanted and more.
Below are some photos from Fatboy Slim's set (click any image for higher resolution):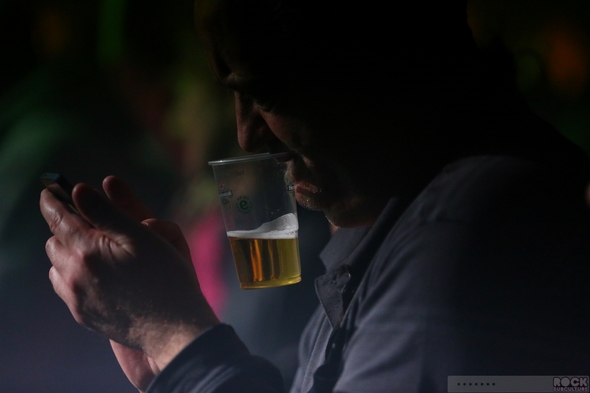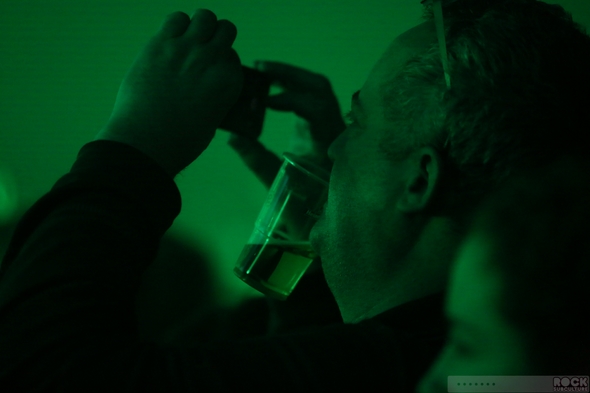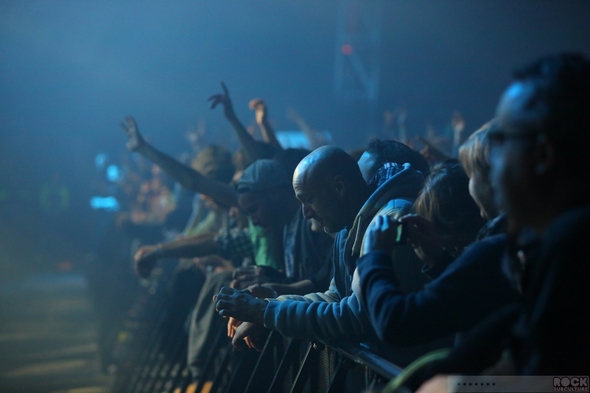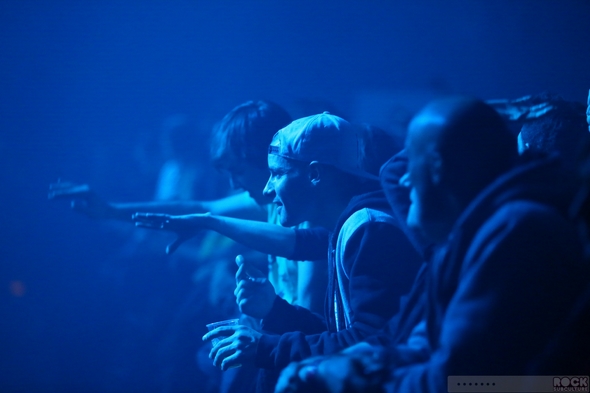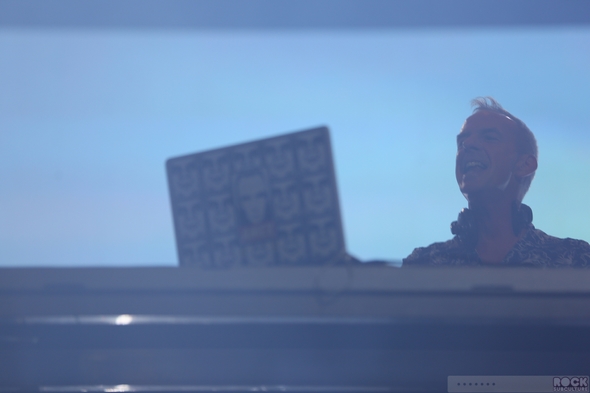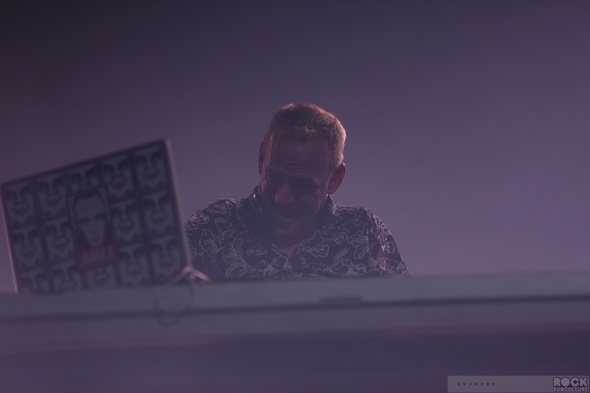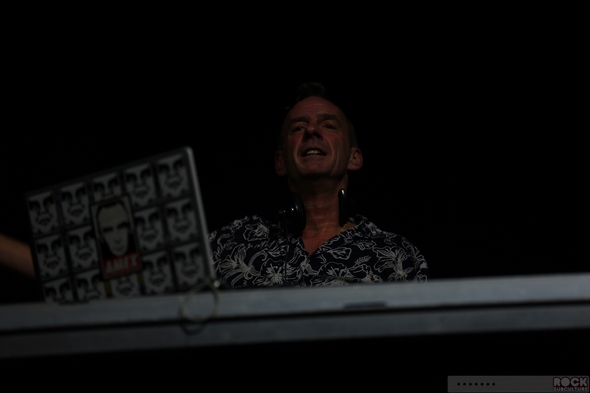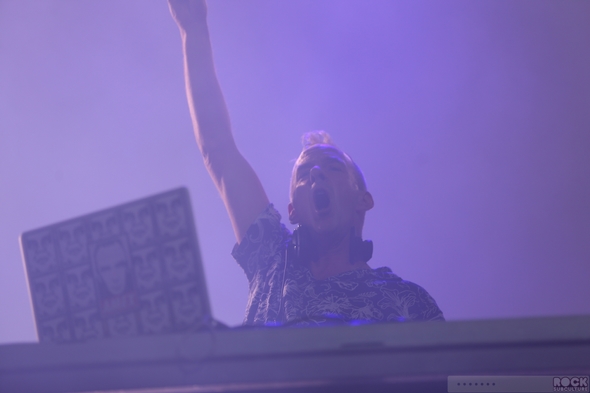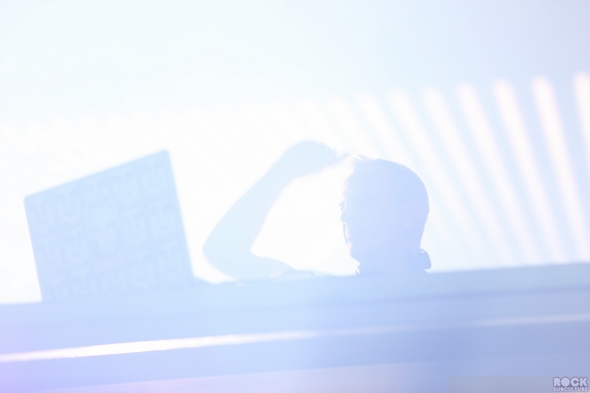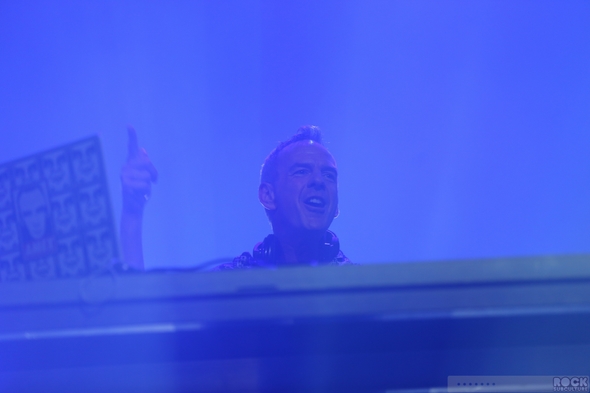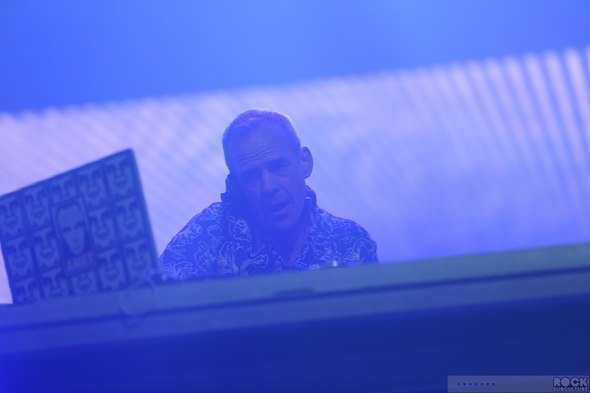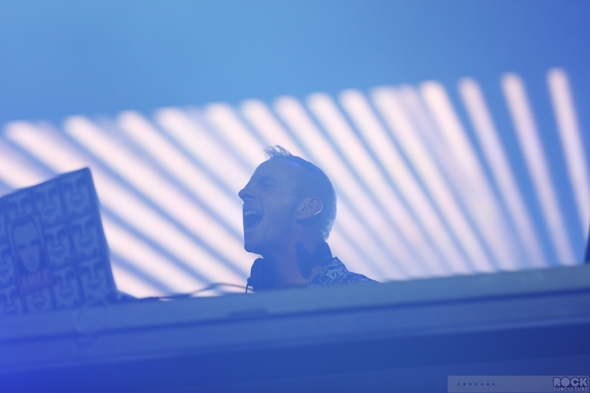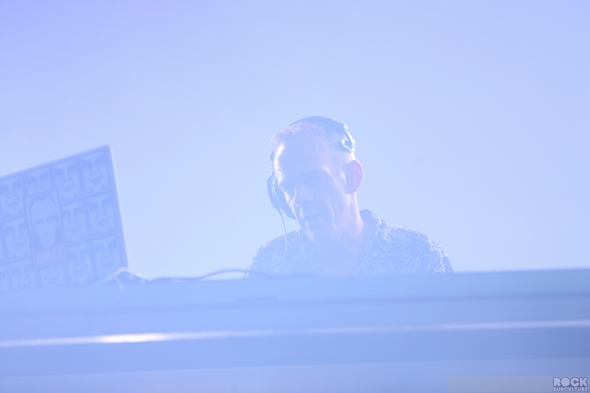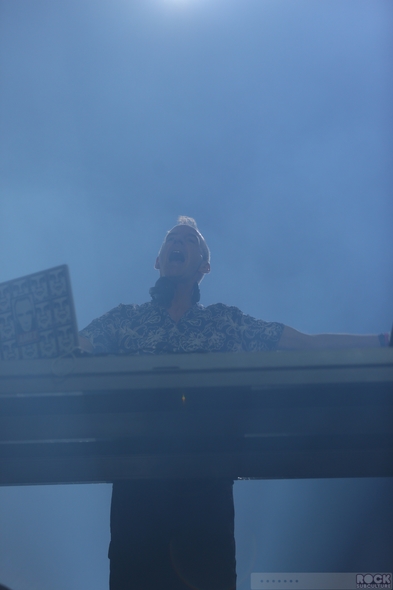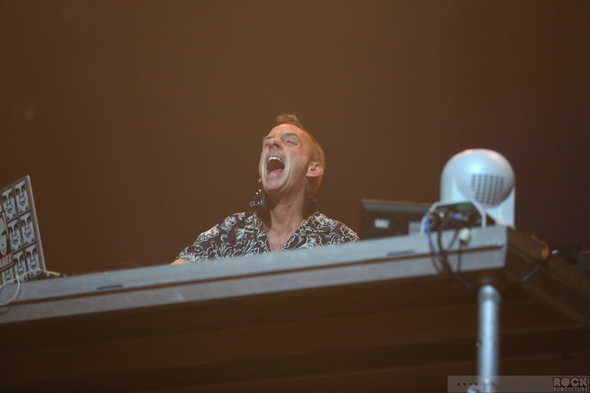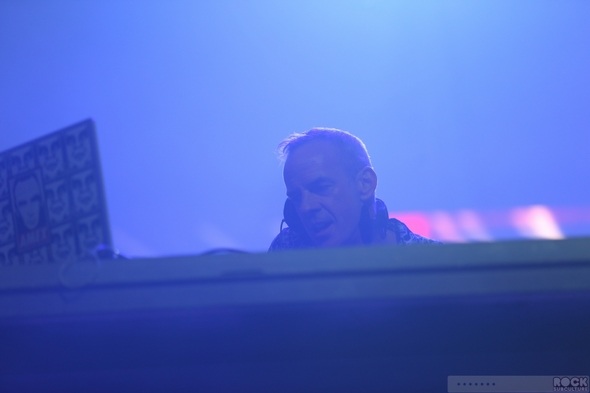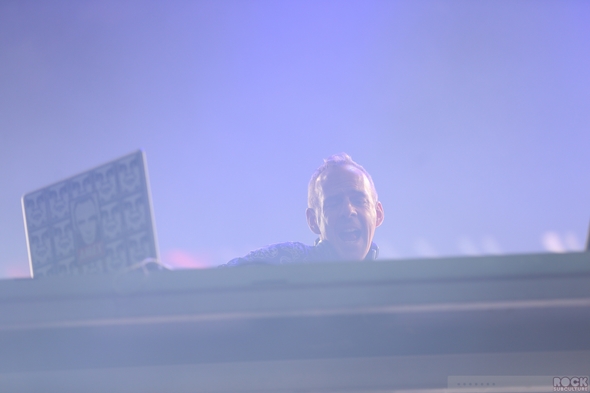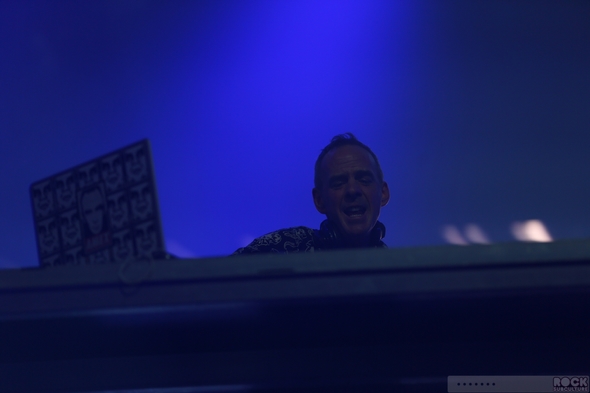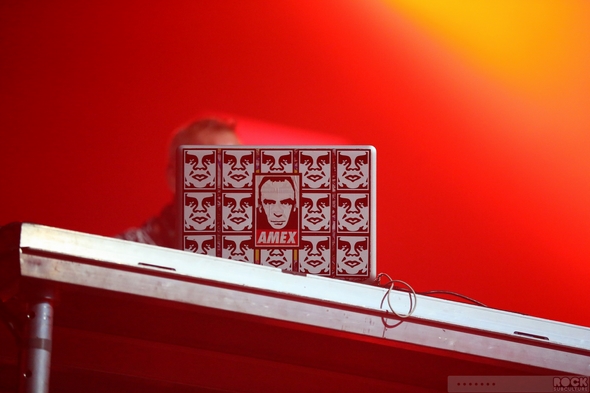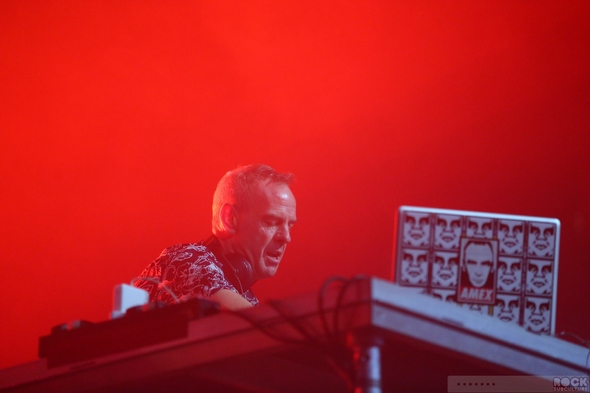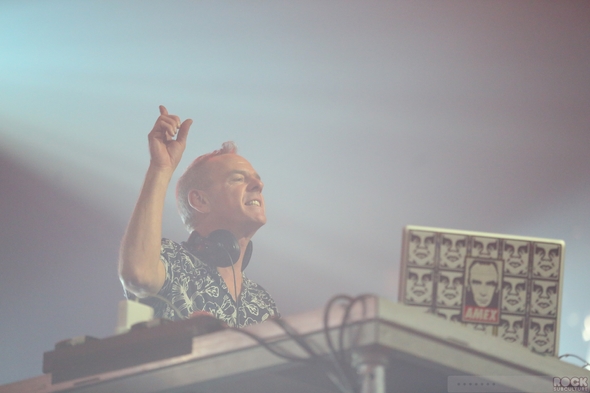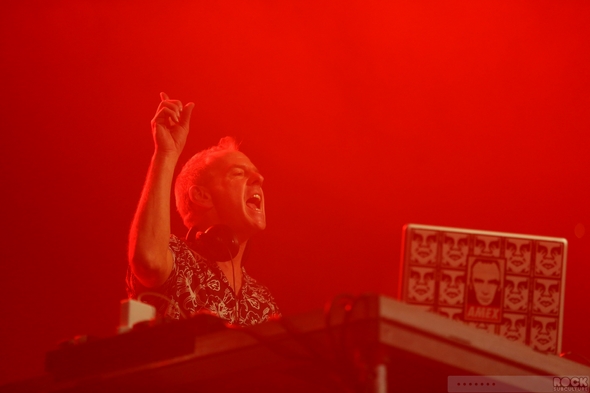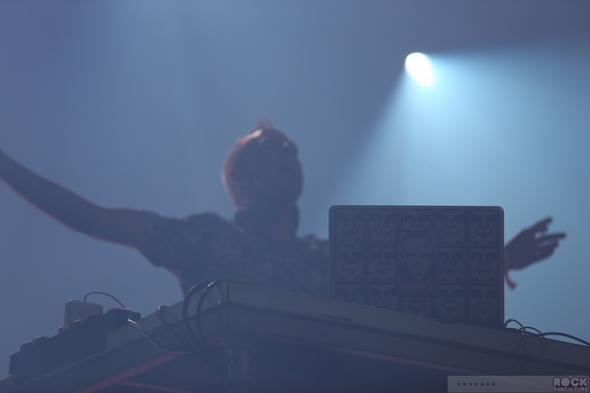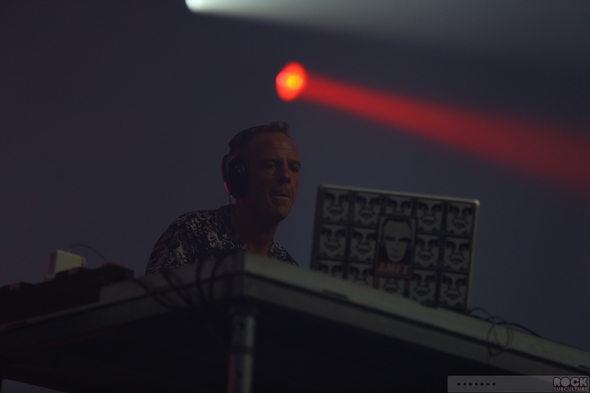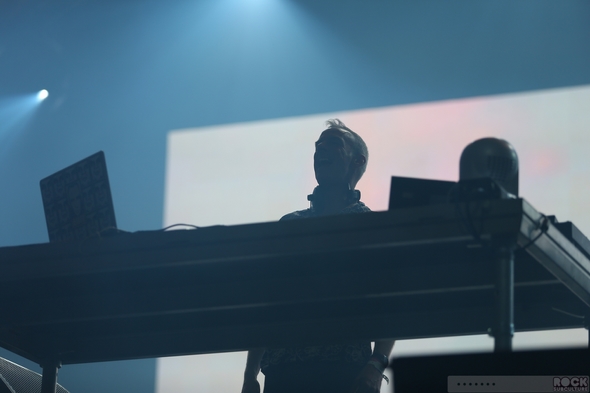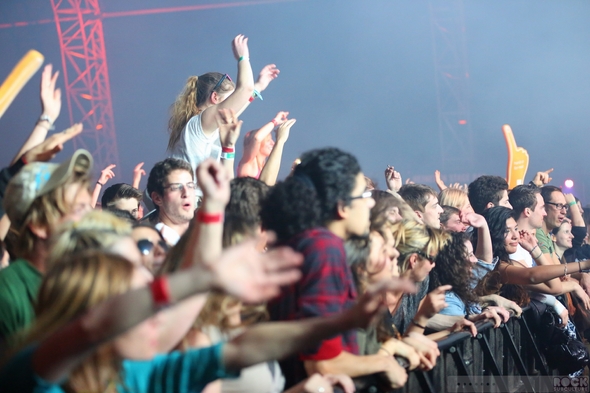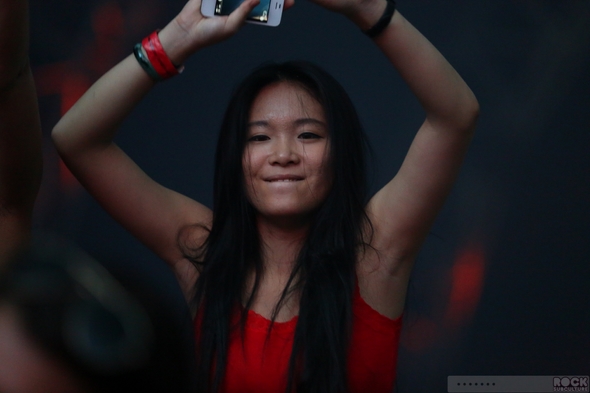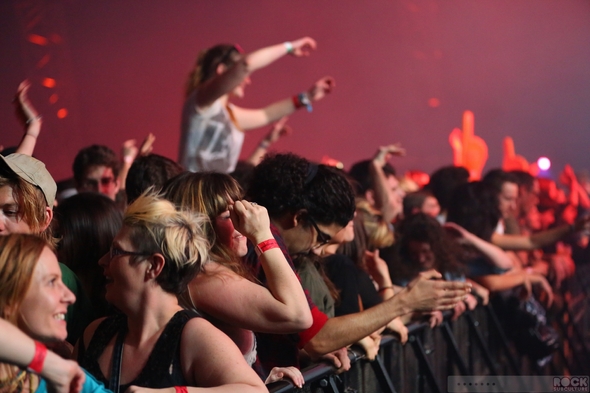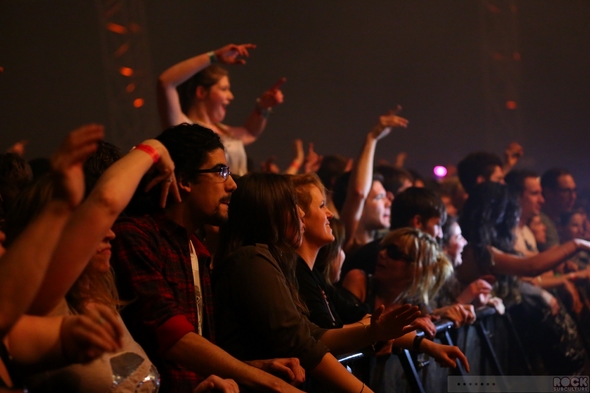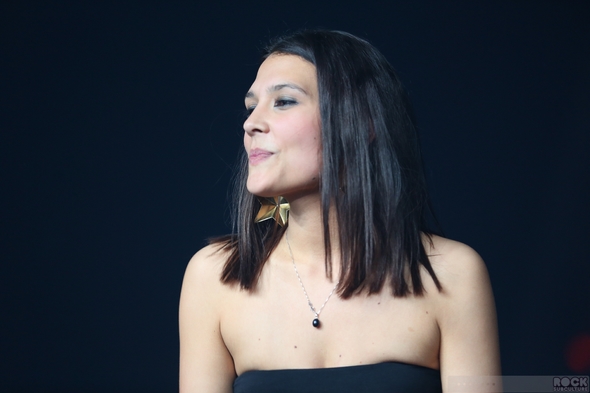 Additional – Around Caprices Festival
Below are a few additional photos not specific to any artist's set…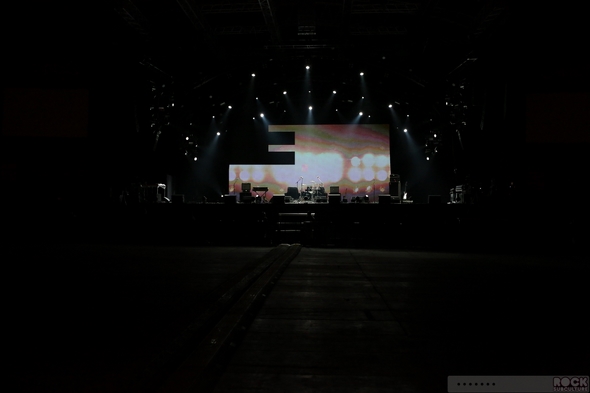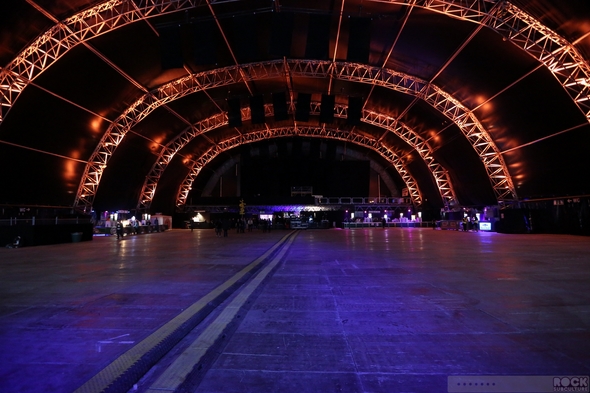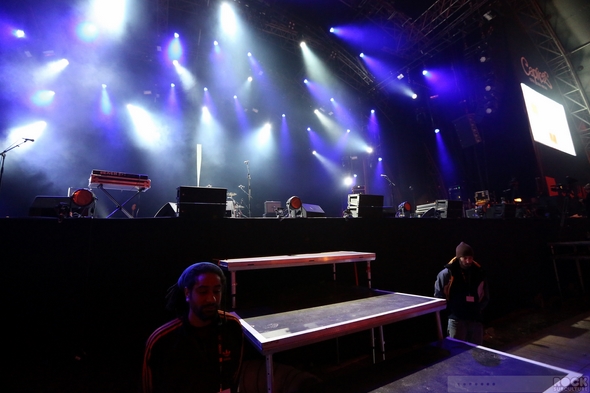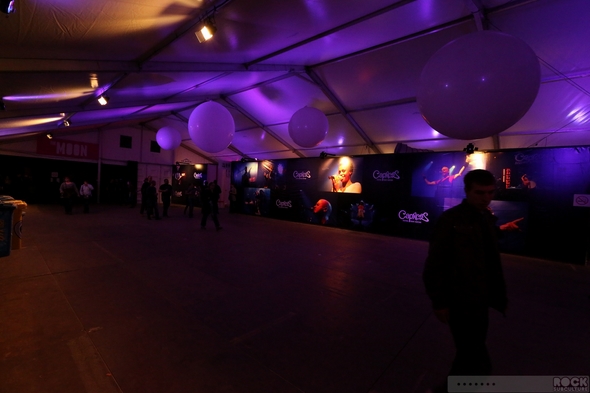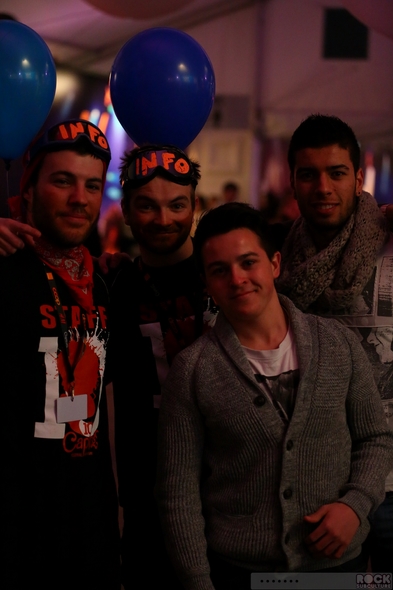 More coverage for Day 3 will be coming tomorrow…
All ongoing coverage of Caprices Festival will be found via the following link: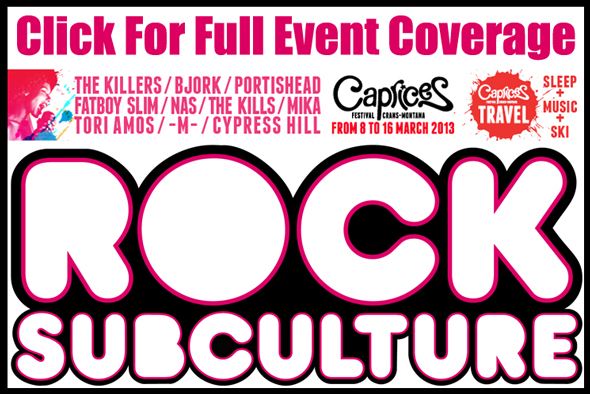 Jason DeBord