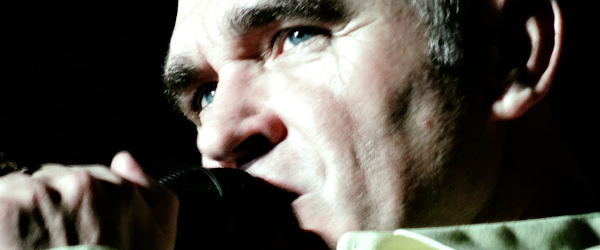 After the previous night's incredible Morrissey concert at the Castle Theater in Maui, I had such an amazing time I had zero expectations for anything remarkable happening with the show the very next day at the Kaka'ako Beach Park Amphitheater in Honolulu on Oahu.  My feeling was that this second consecutive show would serve as more of a bonus or supplement to the first.  And, again, all expectations were exceeded.  Somehow I ended up in the exact same spot as I found myself the night before (front row pit, stage right), though I had encountered some unexpected challenges even getting to the venue with ticket in hand.  A larger outdoor venue (compared with the small and intimate indoor theater the night before), it was an altogether different experience in many ways, and I feel so very fortunate to have been in attendance for two such outstanding shows.  For me the highlight was a stripped down rendition of "Please Please Please Let Me Get What I Want", which was so awesome, the woman standing next to me was literally in tears.  Phenomenal show.
As explained in my review of the first show published yesterday, I made a trip out to the Hawaiian islands to be able to see two special Morrissey concerts, back to back on two islands. The first was last night, on Maui, at Castle Theater, part of the Maui Arts & Cultural Center in Kahului, Hawaii, on May 18, 2012, with the second now being the show on Oahu, at Kaka'Ako Beach Park Amphitheater in Honolulu.
Who: Morrissey
Supporting: Kristeen Young
Venue: Kaka'ako Beach Park Amphitheater
Presented By: BAMP Project
Where: Honolulu, Oahu – Hawaii
When: May 19, 2012
Seating: VIP Pit Standing (front GA Pit, front row against stage, right side)
See Also: Morrissey at Castle Theater | Maui, Hawaii | 5/18/2012
Kristeen Young
Kristeen Young again provided support as the opening act. I took some additional photos during the second show (see prior article for more information and photos from that concert.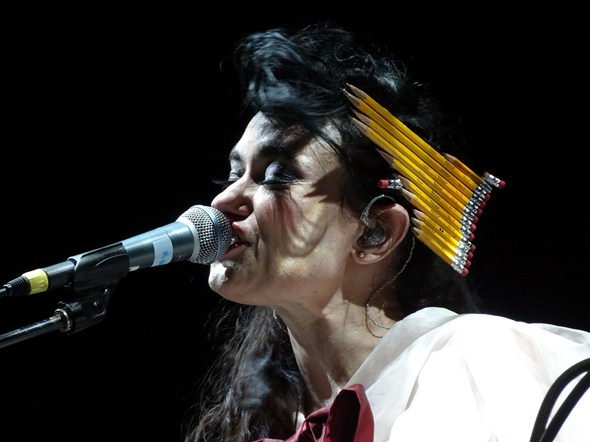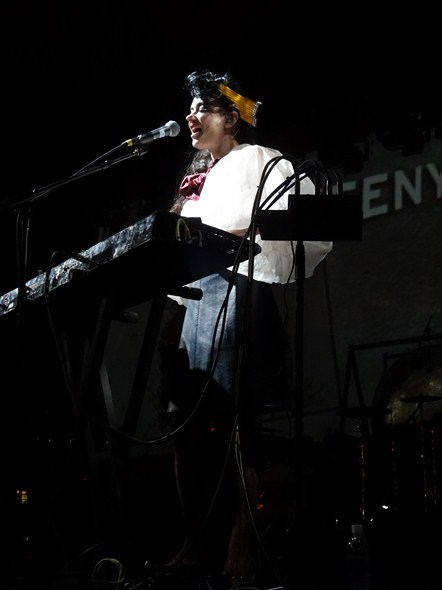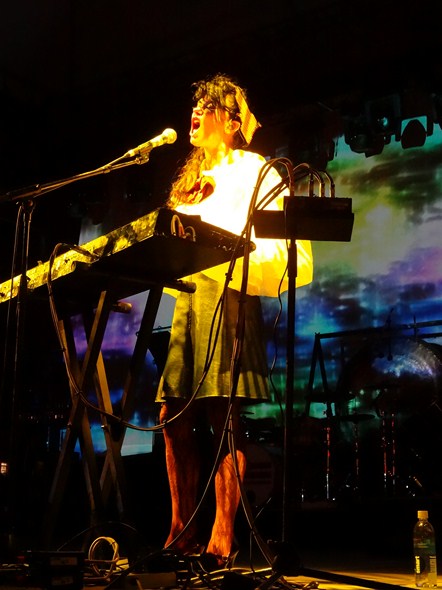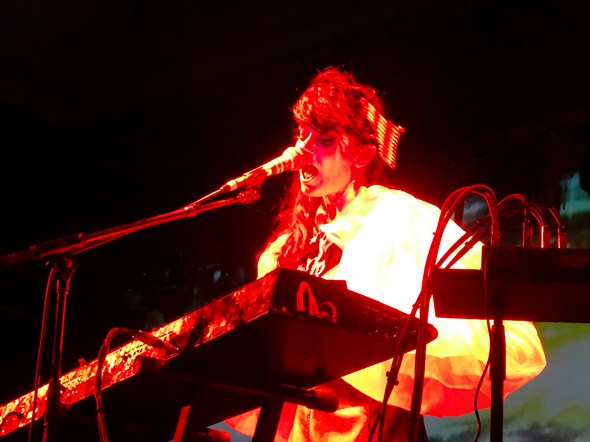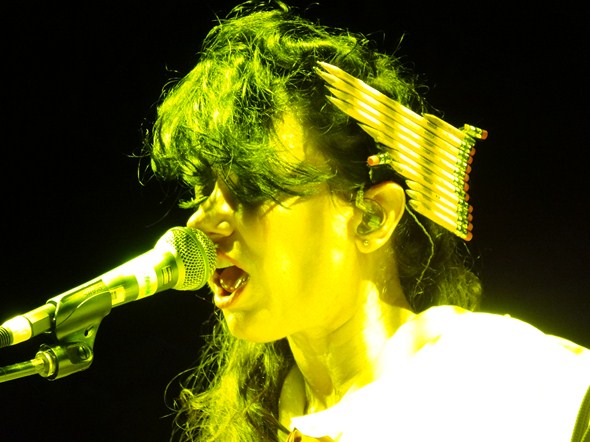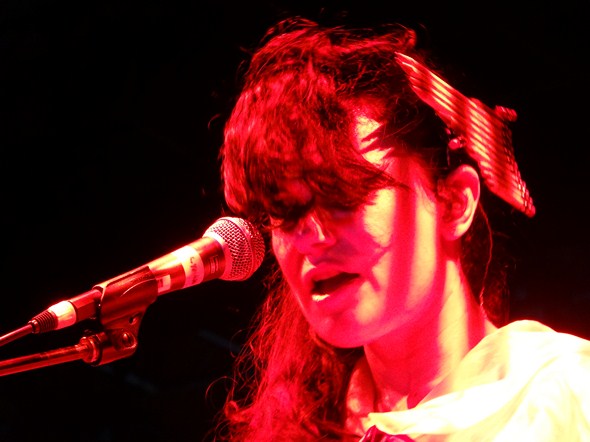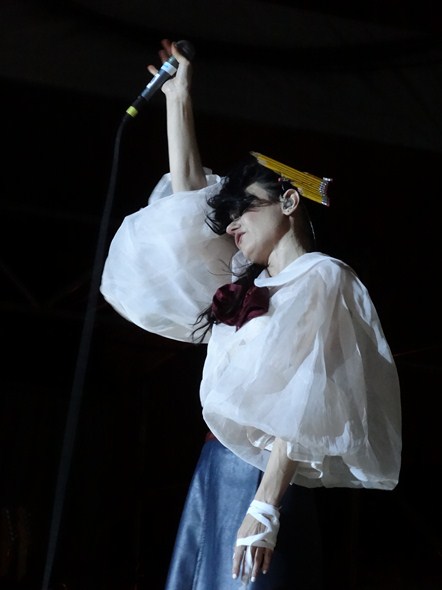 Morrissey
So, as I alluded to, I did get myself into some trouble with this second concert, and getting there timely, with ticket in hand – I expected if there would be any issues, it would be related to the inter-island flights, but that proved to be perfectly fine (and in the "it's a small world" category, the guy next to me at the show the first night (who threw the lei onto the stage) was on my flight, and other guy I spoke with and caught up with at the second show here was actually on the same flight with the band (sans Moz) about an hour after mine).  In any event, I stopped at a mall on the way to the venue to grab a bite to eat, and couldn't find my rental car afterwards (which is, of course, where I'd left my ticket).  It took upwards of an hour and a half to comb through the many, multi-level parking garages all around this giant shopping mall, so did manage to find it and arrive at the venue at least a little early.
As expected, the Honolulu definitely drew a much bigger crowd than the Maui show.  There was already a huge line up for general admission, and a fairly long line for the VIP pit.  But, in this case, I knew it was a larger, outdoor venue with a much bigger stage, so remained optimistic that I would be happy wherever I ended up.
We were checked in timely and in a very organized way, and I made my way down the grassy hill to the cordoned off VIP section right in front of the stage.  This set-up differed from the Maui show, in that at the Castle Theater, it was indoors and very small, and the stage was short, and we ended up literally against the stage (it was so low I had to kneel a bit to rest my elbows on it).  At the Kaka'ako amphitheater, there was a fence at the front of the section that was higher than the stage itself at the other show.  Then there was a big gap (in which stood security all up and down the stageline).  Then there was the raised stage – much, much higher than the stage in Maui.  So my first thought was that this show would not be anywhere near as "interactive", as it's just not possible.
I had bought tickets as part of the special VIP pit area, which also included local vegetarian food and drinks, but I did not ever have any refreshments as I didn't want to leave my spot once I'd made it there!
The event was beautiful (no surprise there being in Hawaii) and the staff for the venue and the promoters (BAMP Project) did a stellar job keeping the event organized, timely, fun, and safe.  All super nice people.
Tonight, the band came out in Hawaiian style attire, and it also happened to be guitarist Boz Boorer's 50th birthday, so there was an added festive atmosphere.
Just as with the night before, all the same holds true in describing this show – just amazing all around.  The set list was very similar, with the addition of "Speedway" (see video by 808Taper) and "Please Please Please Let Me Get What I Want", and maybe one other show (apologies – I have no set list to reference and it's after 4 am as I write this, and am operating on little sleep due to writing the article for the first show last night). "Please Please Please…" is one of my all-time favorite songs; I was hoping that they would play it and "There Is A Light That Never Goes Out" (neither of them were played in Maui), so at least I got one of them.  This is also the only song I videotaped during the performance.
Below is the only video I shot during this event:
"Please Please Please Let Me Get What I Want"
Seriously epic performance.  I shot it mostly close up on Moz, as you could just see the emotion on his face, and feel the earnestness in his delivery.  Just such an honor to get to see him perform this classic, classic song in a special fashion, a bit more acoustic and with a slowed pace.
Even though there was a huge distance between the crowd and the stage, Morrissey literally got down on his knees, from time to time, to reach out to literally touch fans along the front row.  He also did this with me and a few other fans beside me, which was awesome.  I did try to take some still photos at the time to capture the moment, but it can be a challenging photo to pull off successfully.  Below are my mixed results (with some cropping and effects to counter a bit of blurring on the close-ups):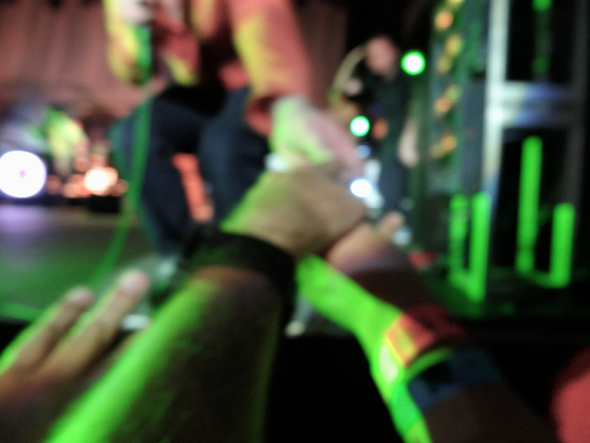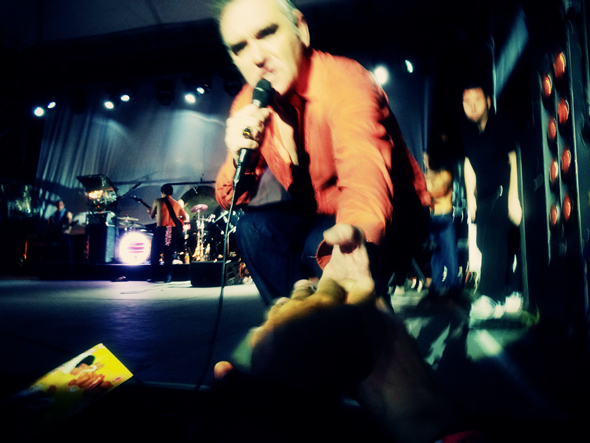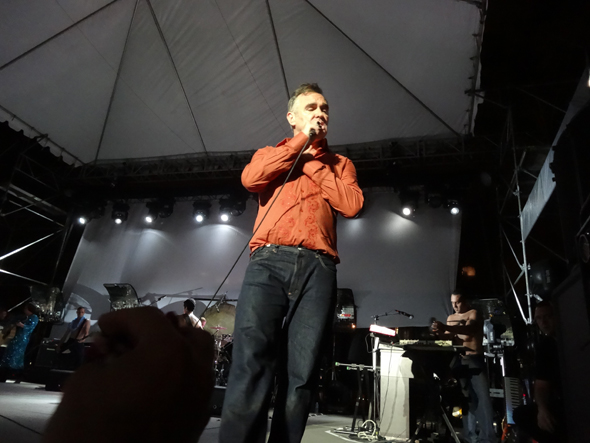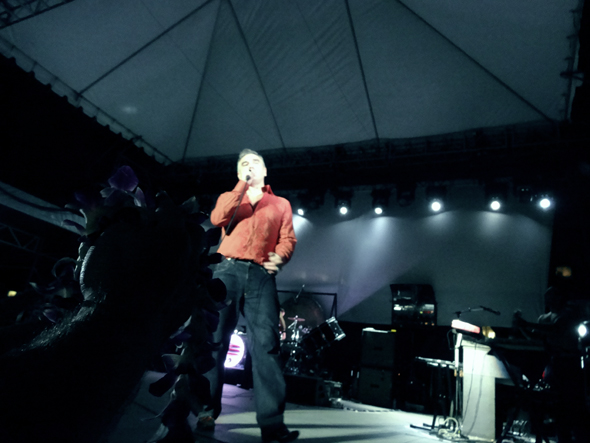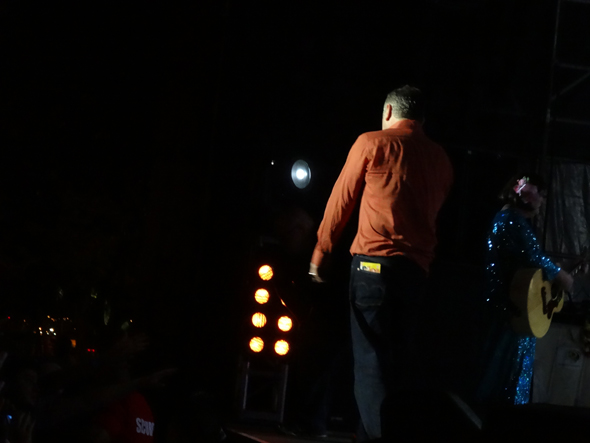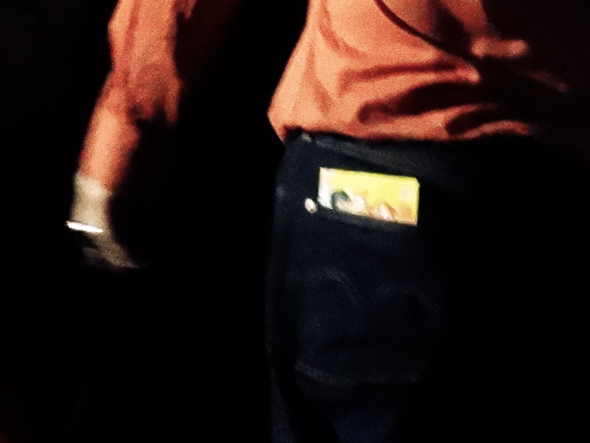 The fan next to me had prepared a postcard for Morrissey, which he reached out and graciously accepted, and you could see it protruding from his back pocket for the remainder of the show, which I thought was really cool.
UPDATE: Another fan video recorded this and published it on YouTube, which I've embedded below – you can see what I described above at about 1:40 on… (see video by 808taper)
All in all, it was collectively (both shows) just an unbelievable experience that I cannot adequately explain in words (or photos and videos).  But if anything, maybe it will inspire some readers to go back and look at the catalogs and body of work produced by both The Smiths and Morrissey, or better yet, try to get to one of Morrissey's live shows.  It's my personal opinion that these two Hawaiian shows were truly something special (because of the venue and the islands and everything that goes along with it), I'm confident that Morrissey and his band give it their all with every show that they do.  But for me, this is the perfect example of an awesome excursion to get away and travel to see a show or artist.  It's been such an amazing experience (that has not yet ended!), and I will never forget it.
Below are some photos I took at the event: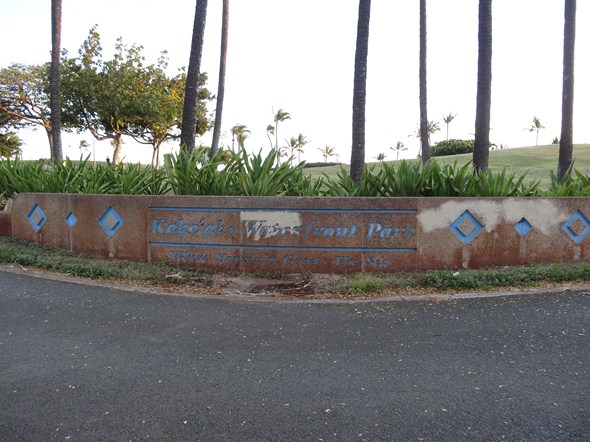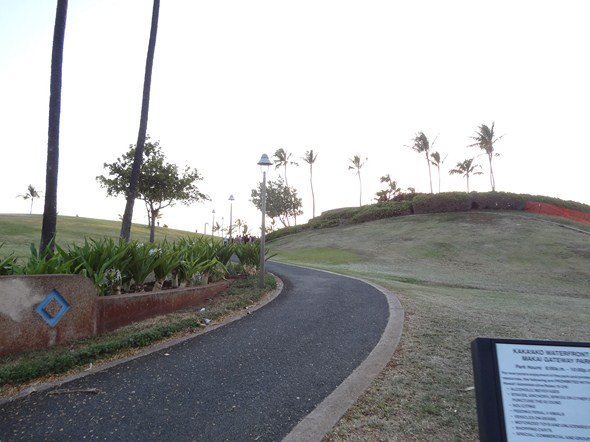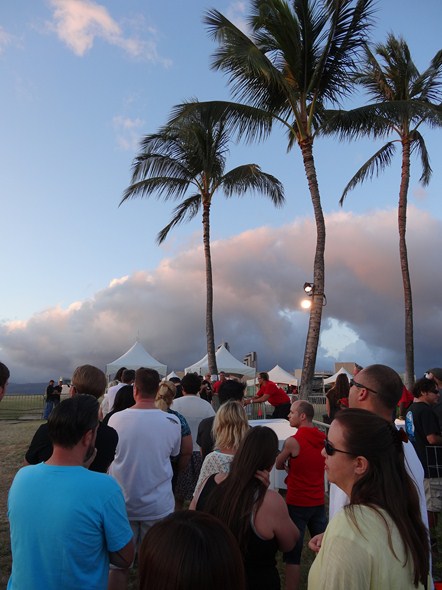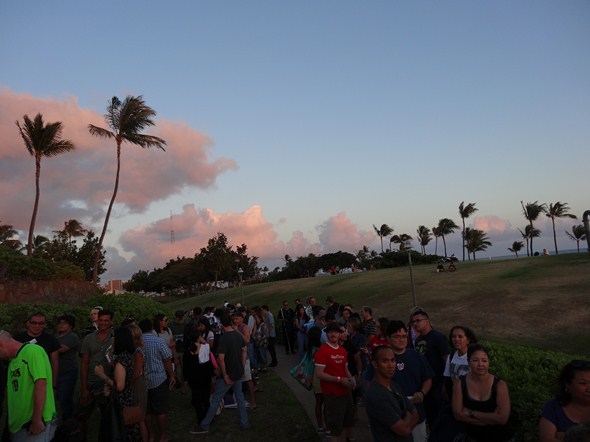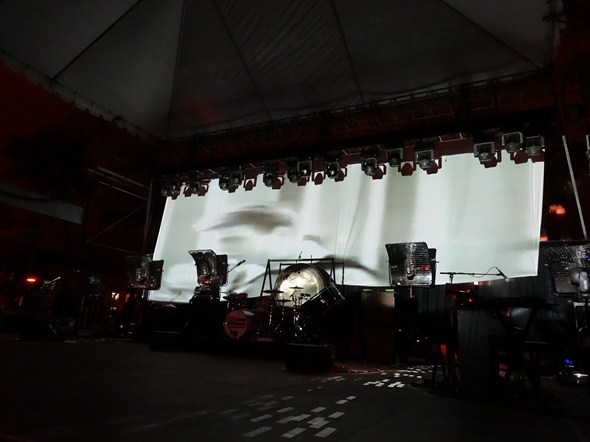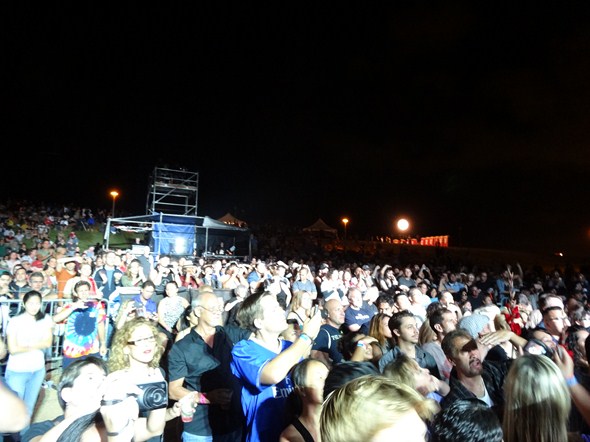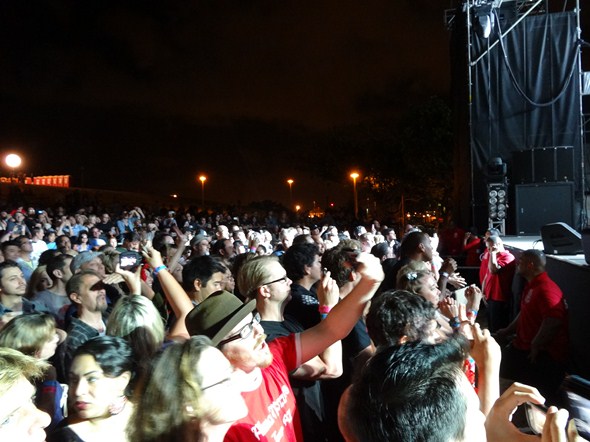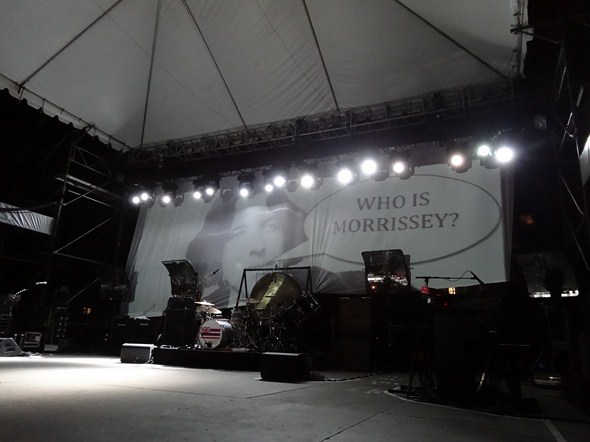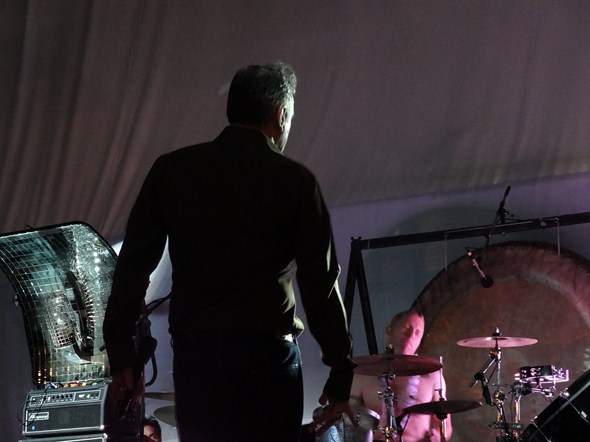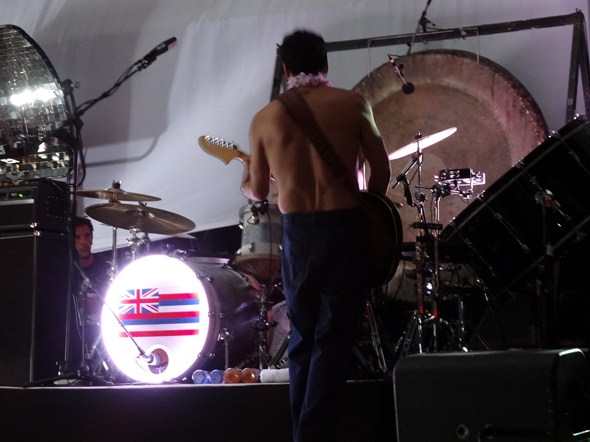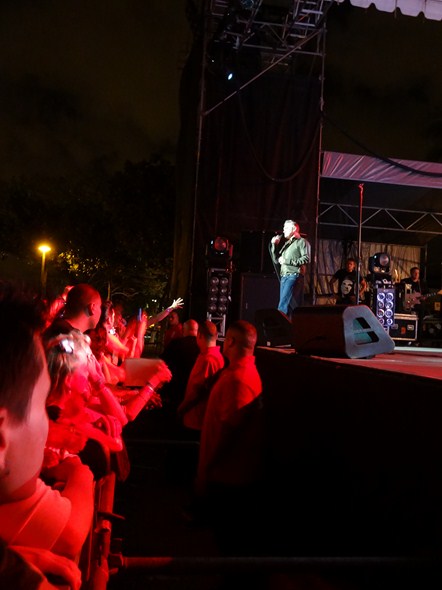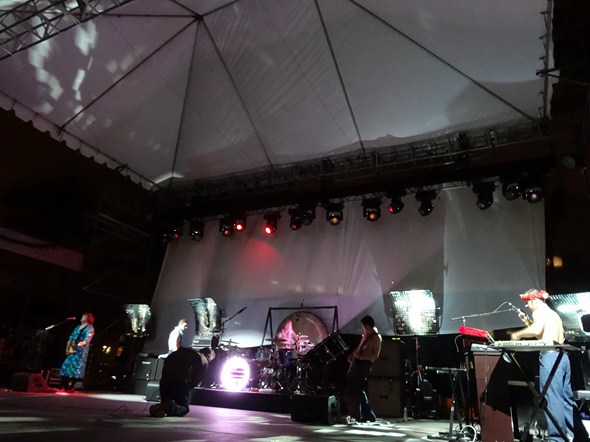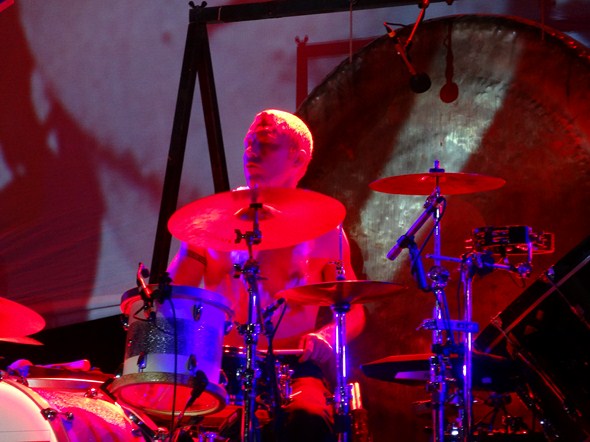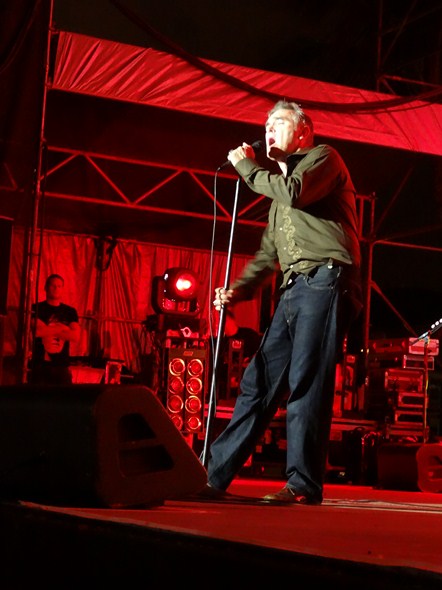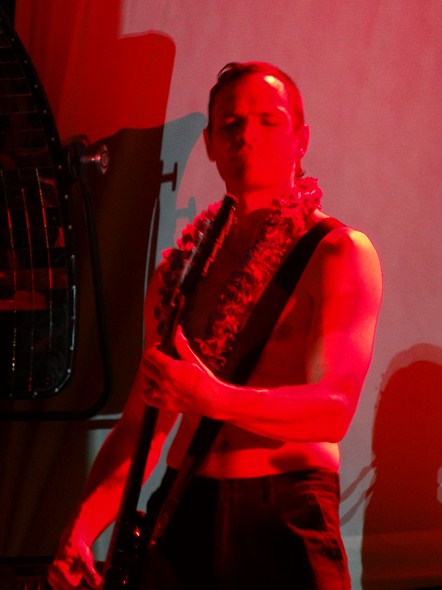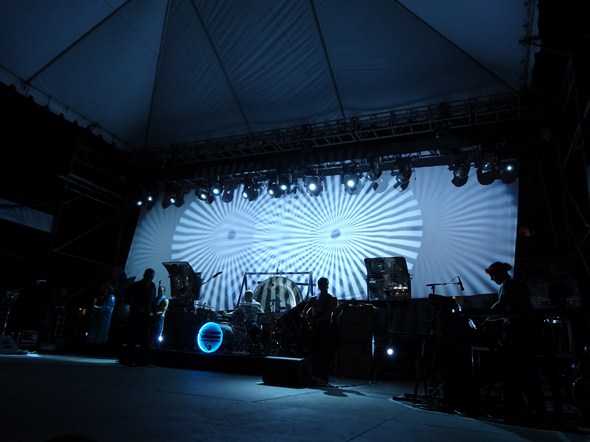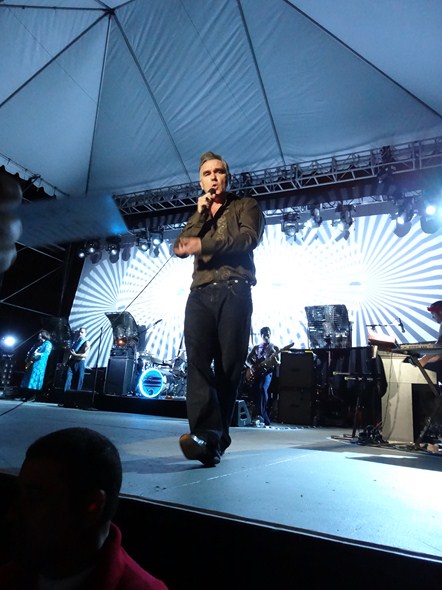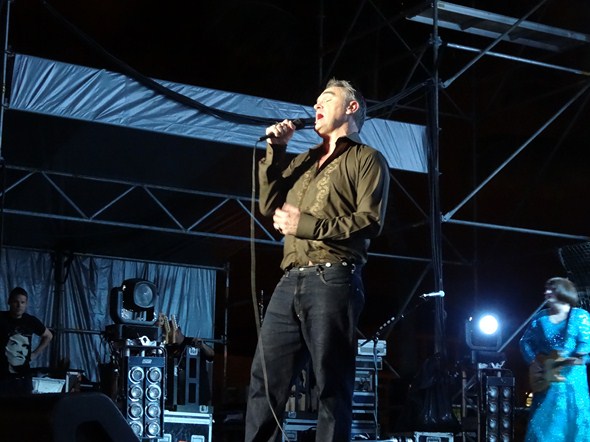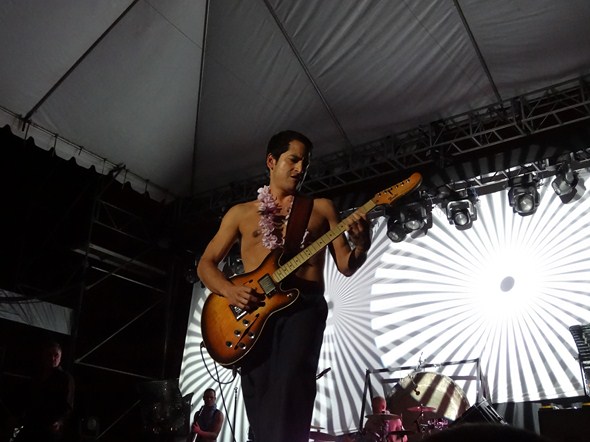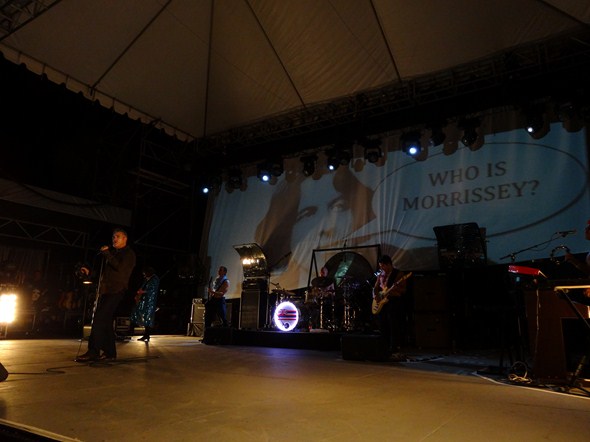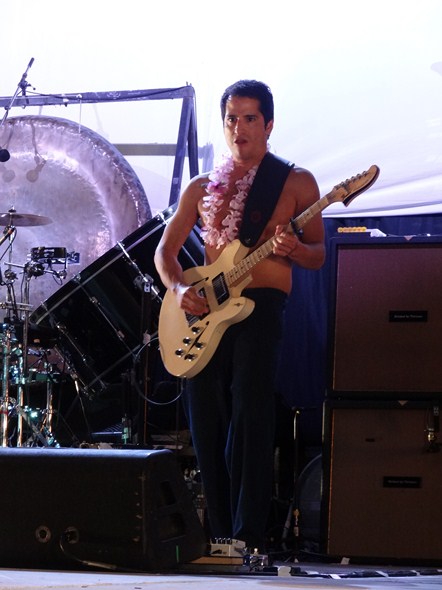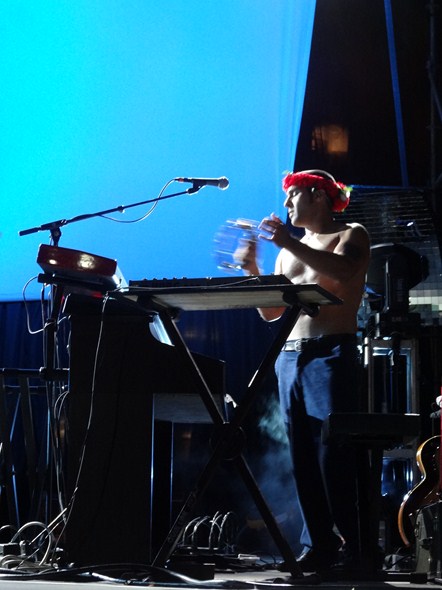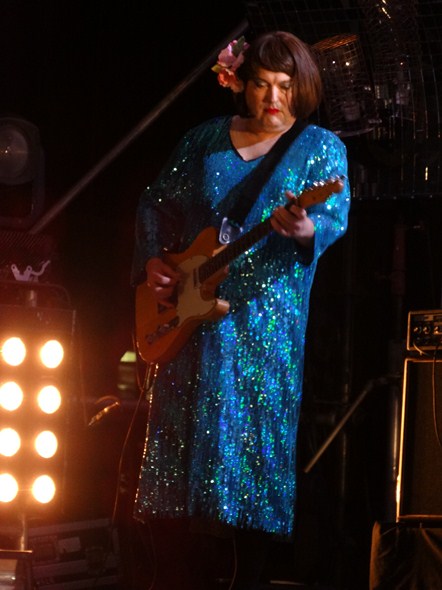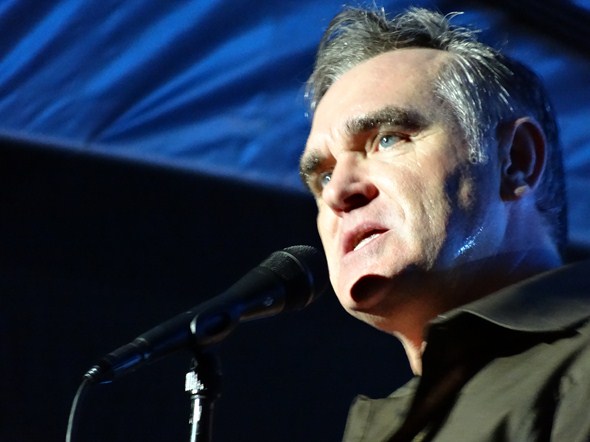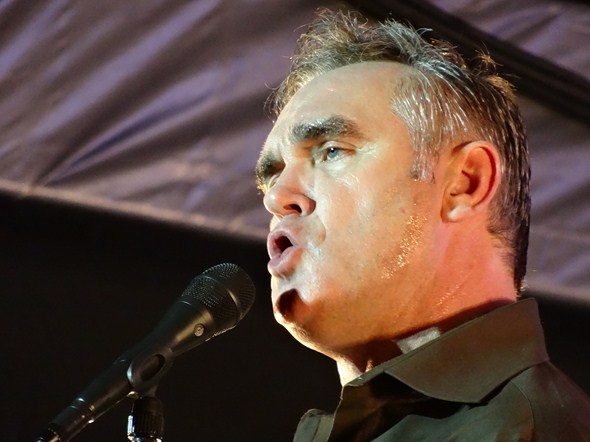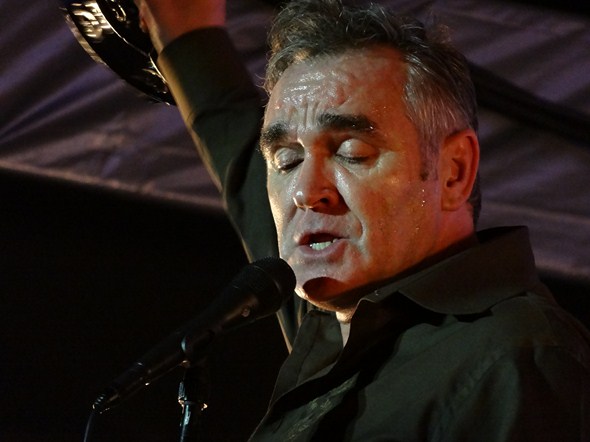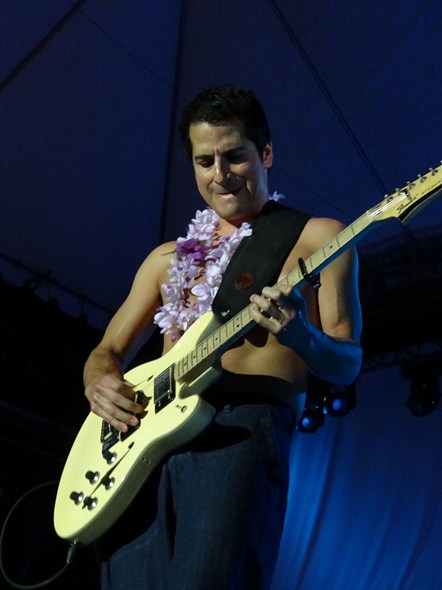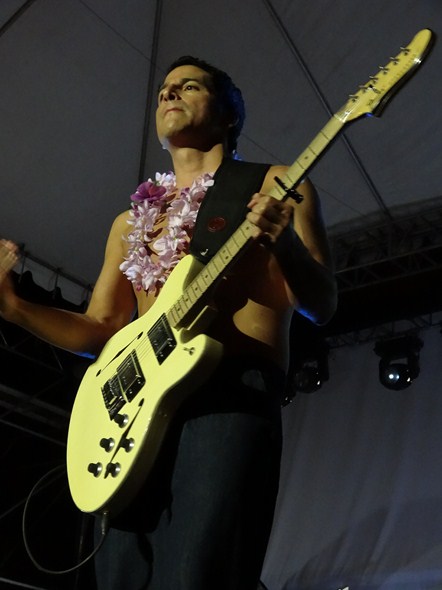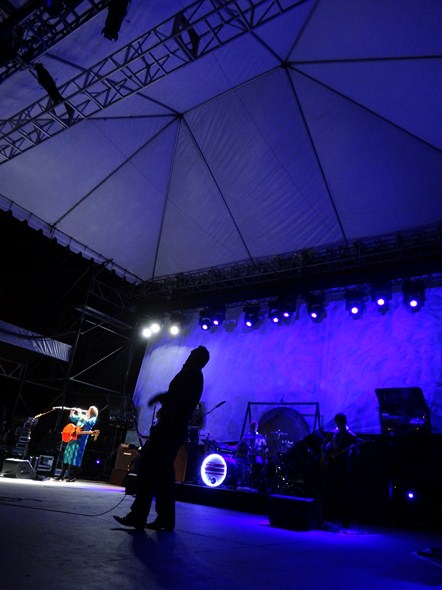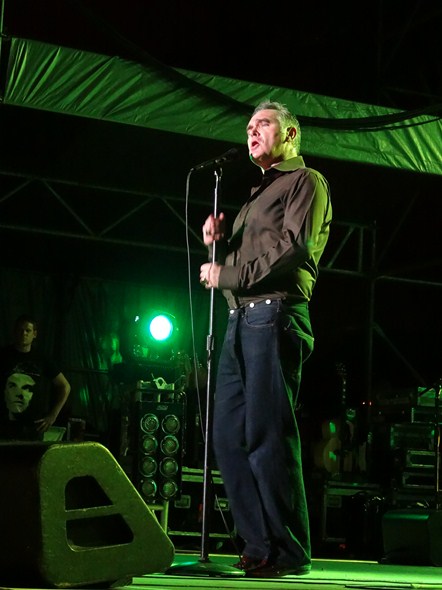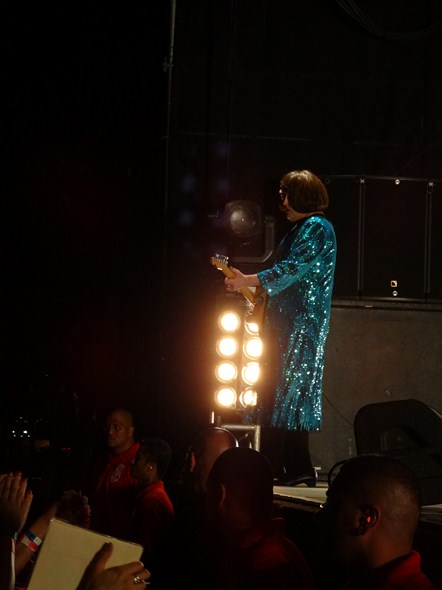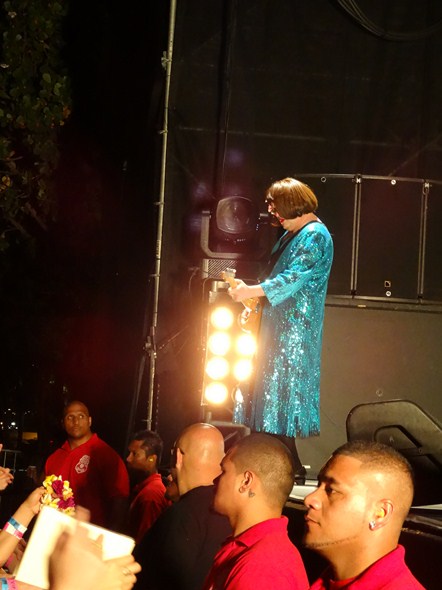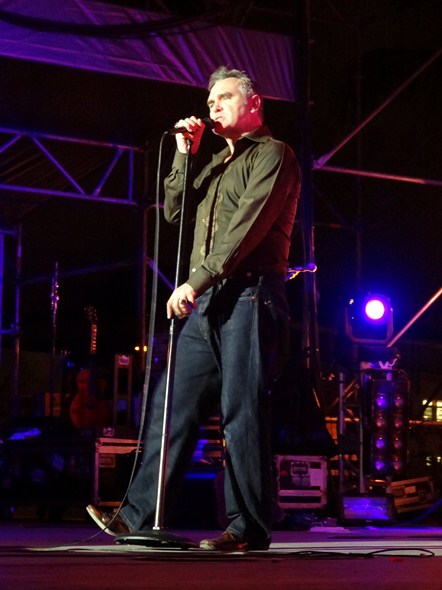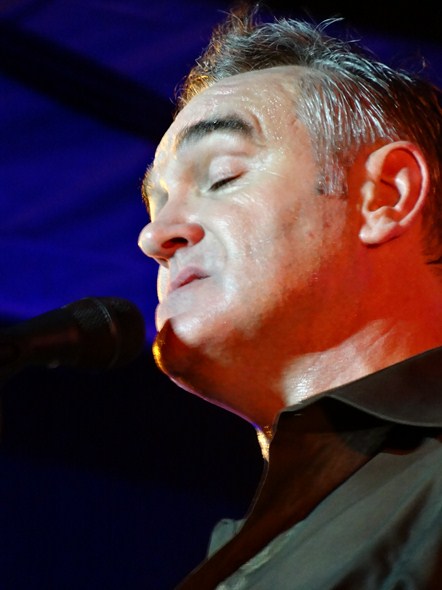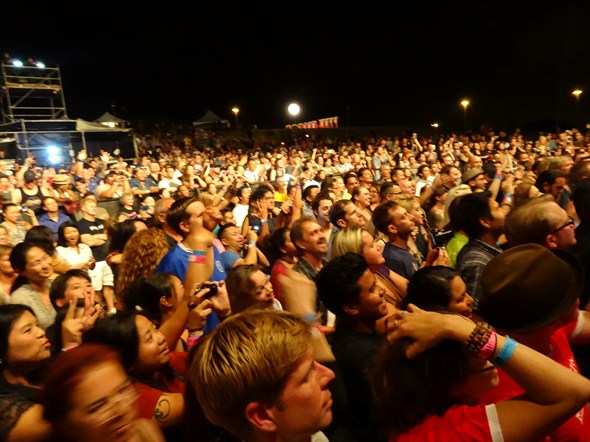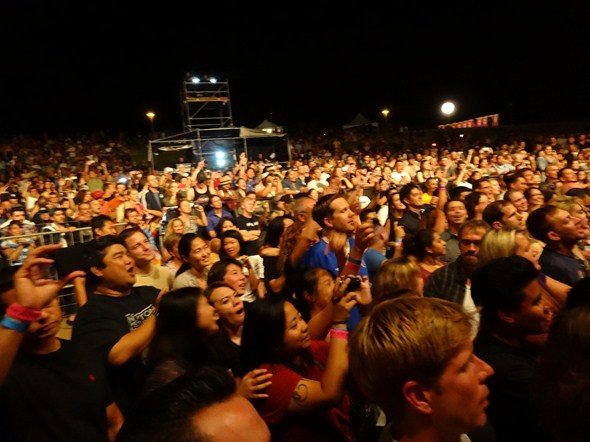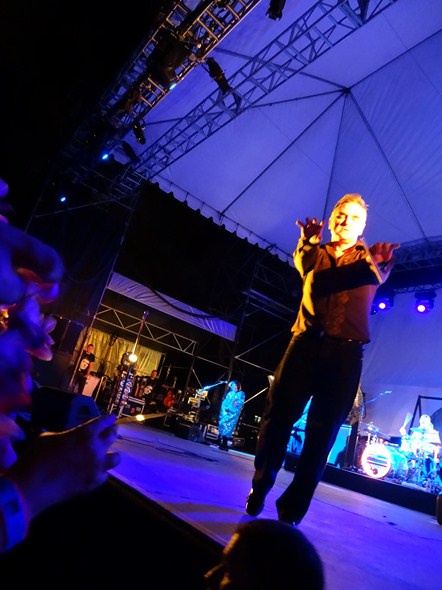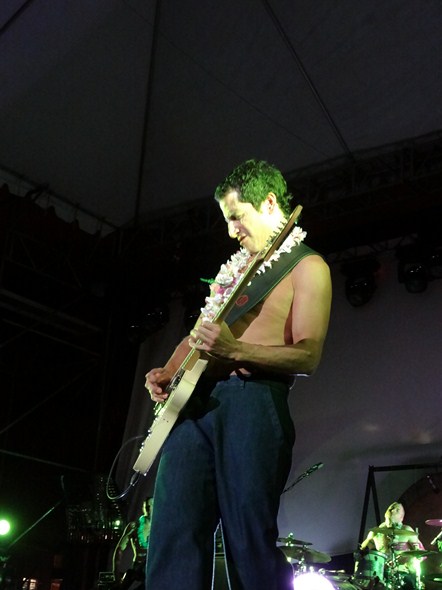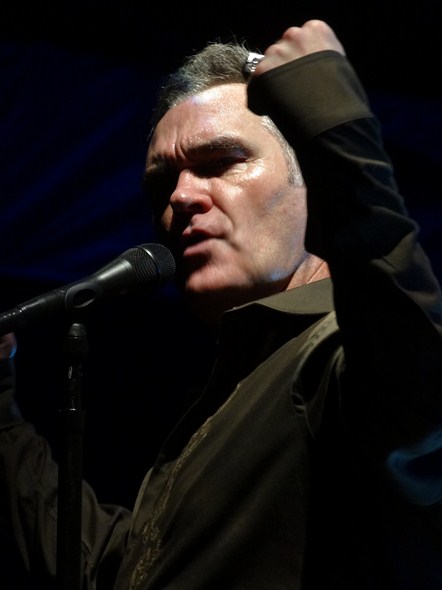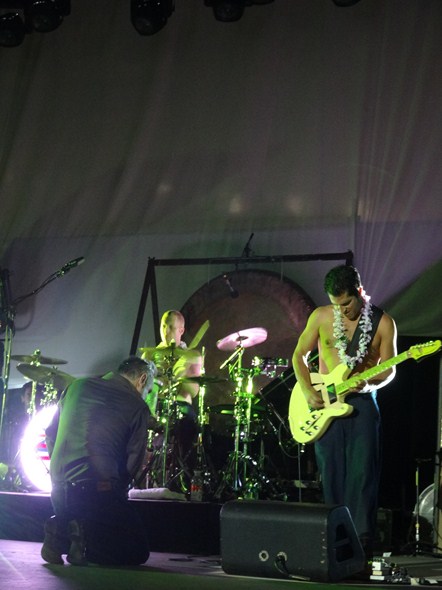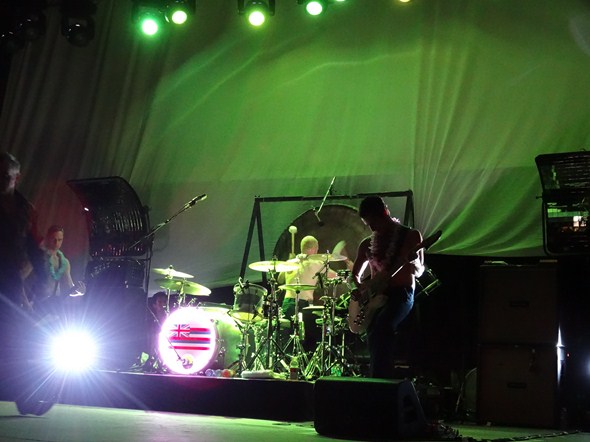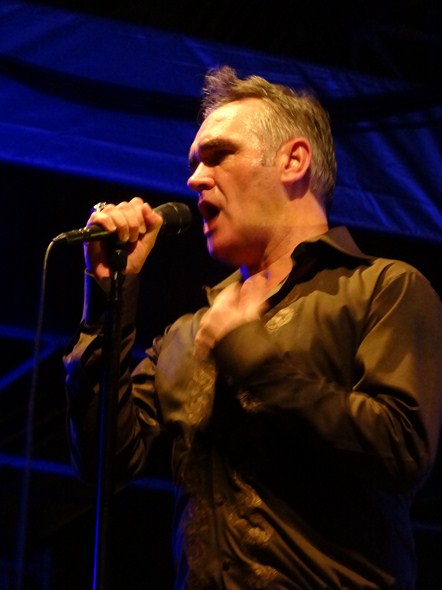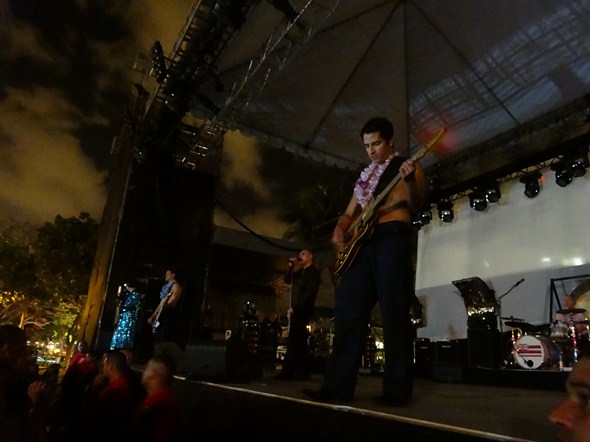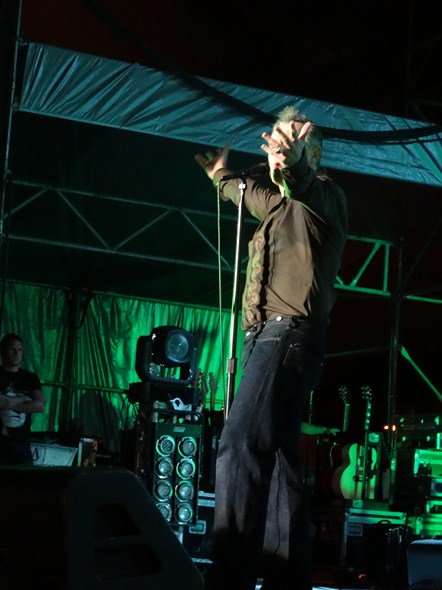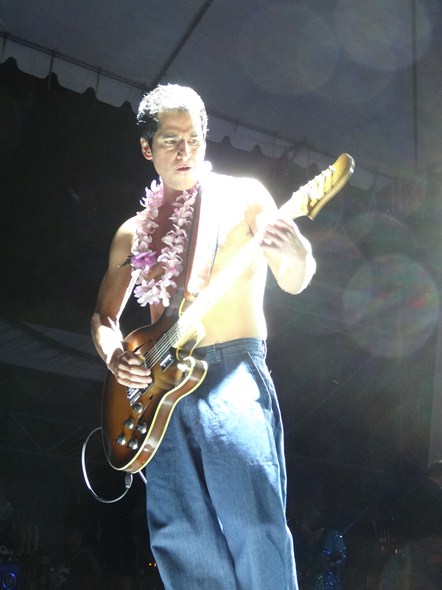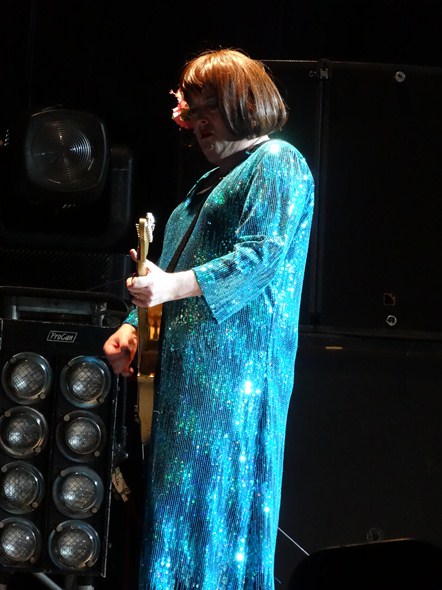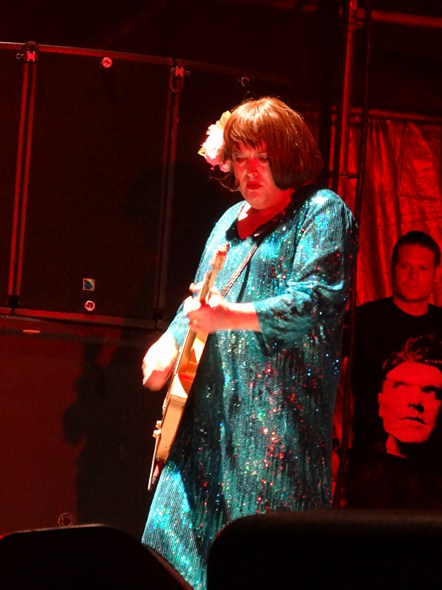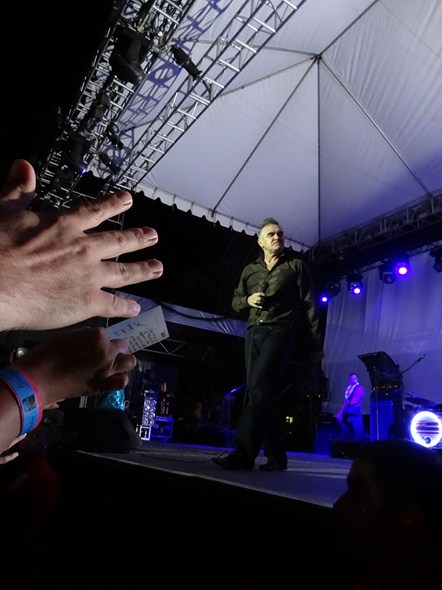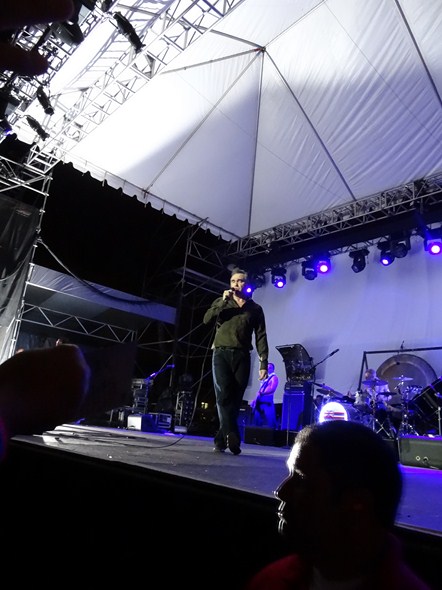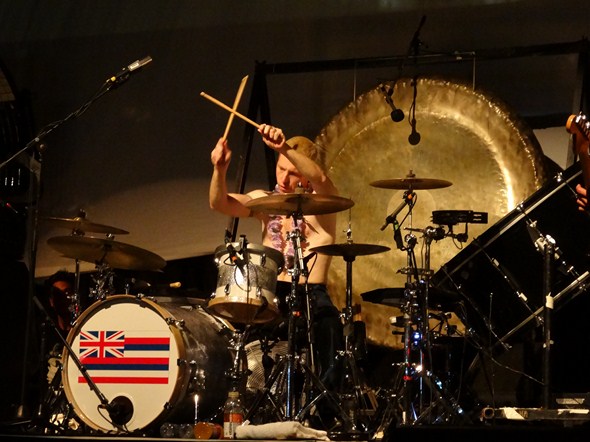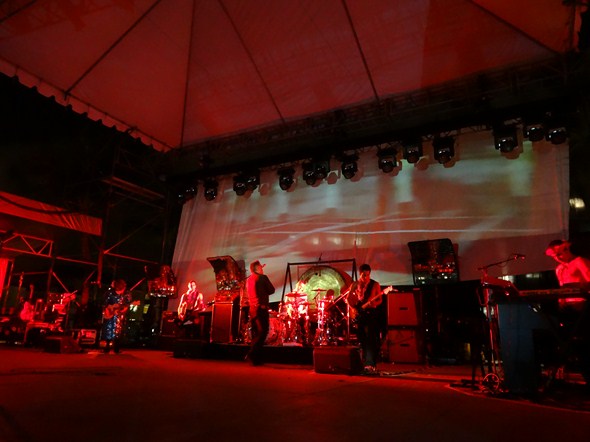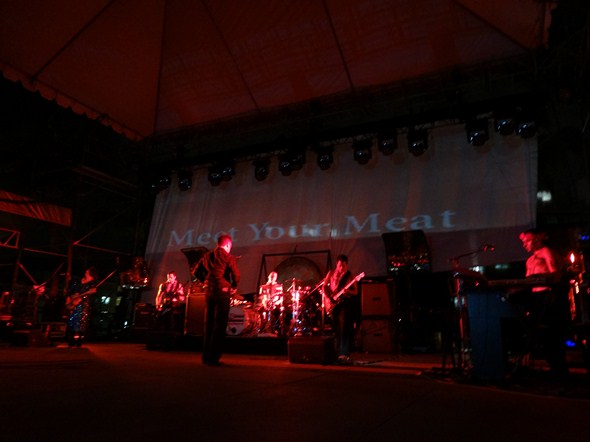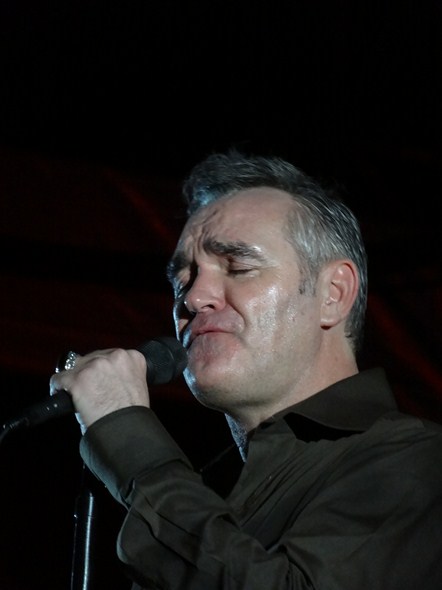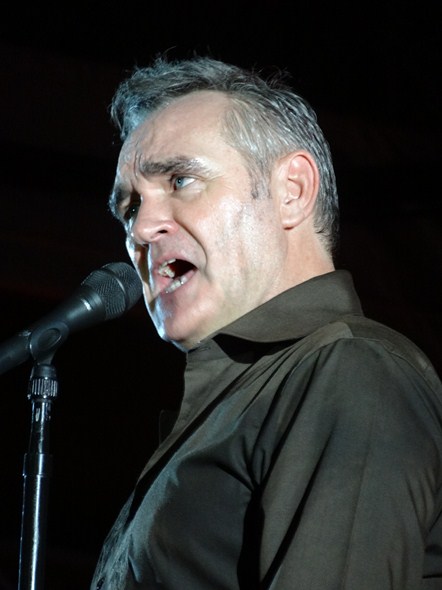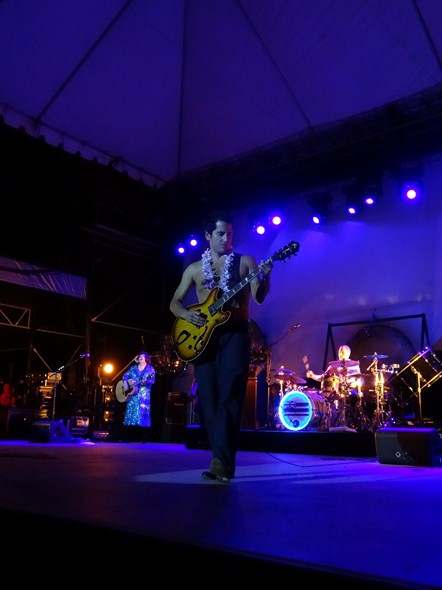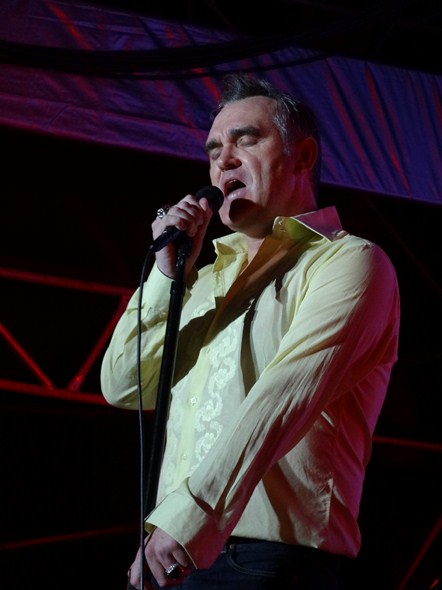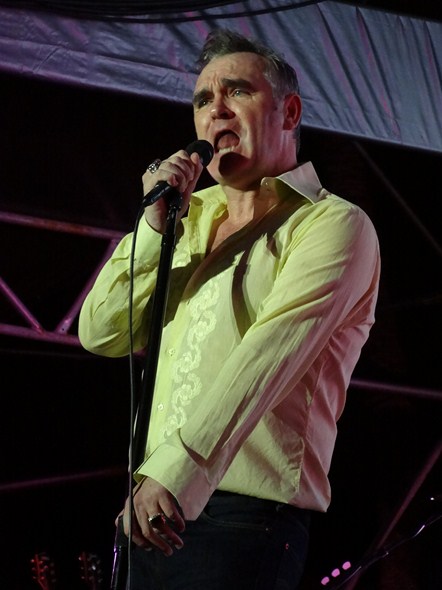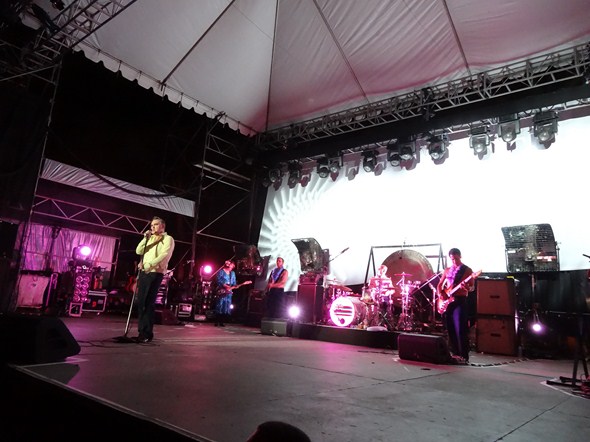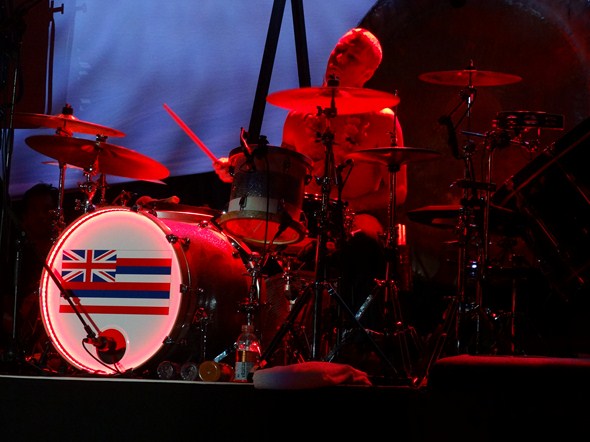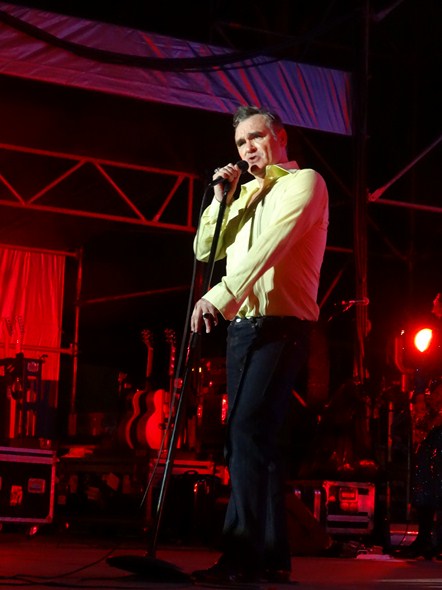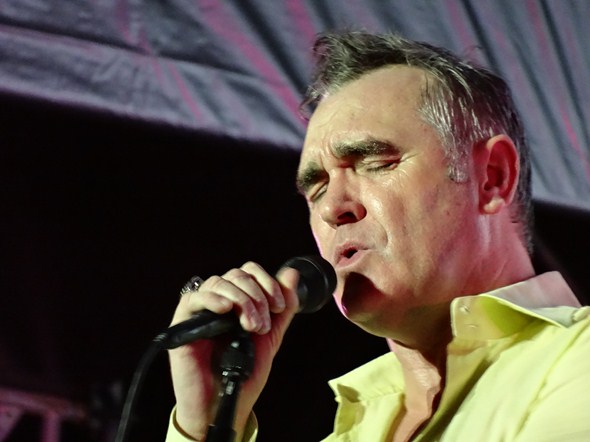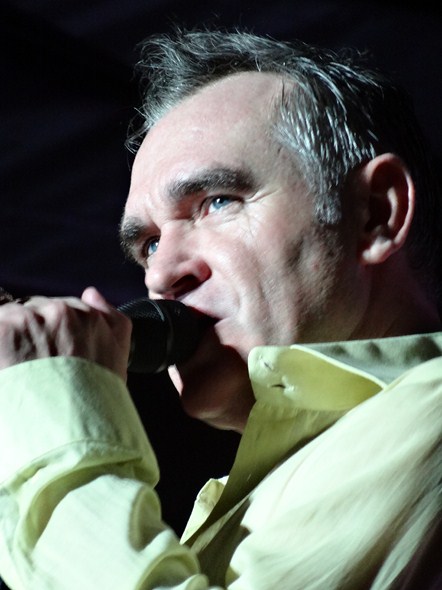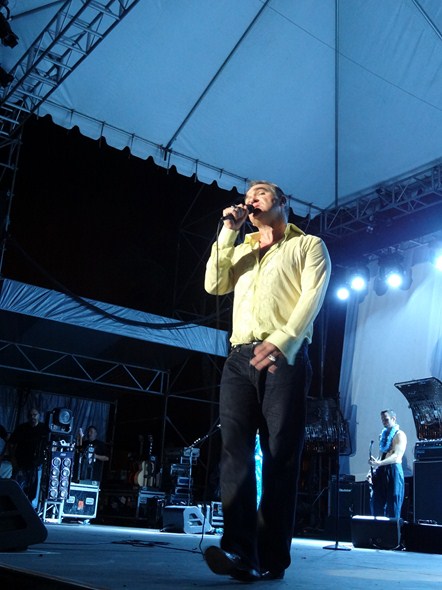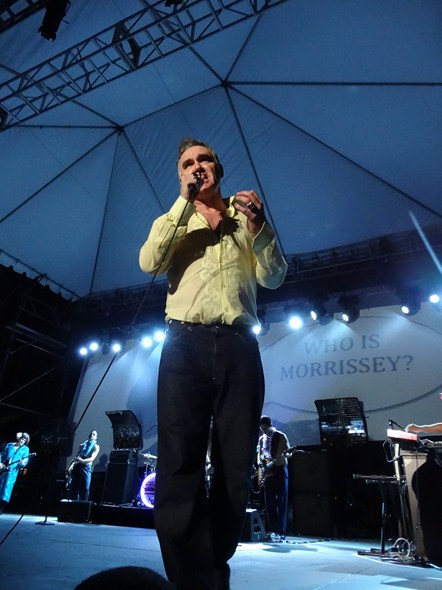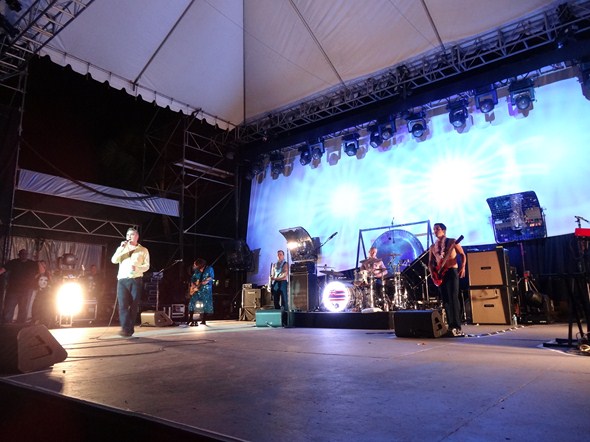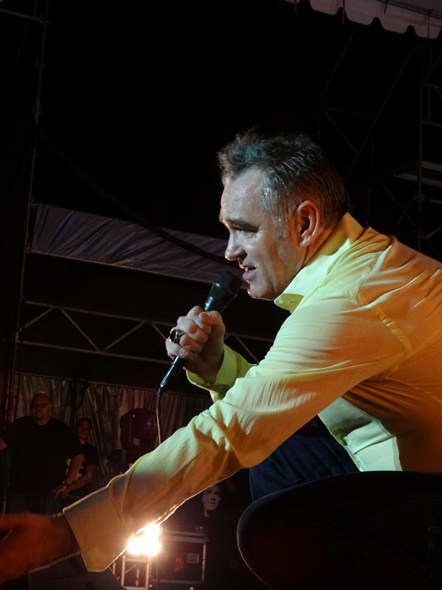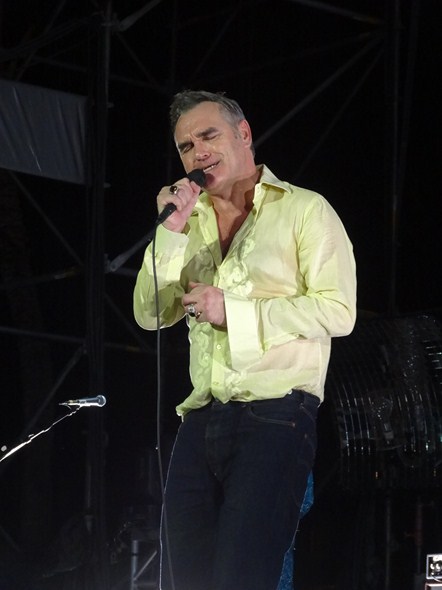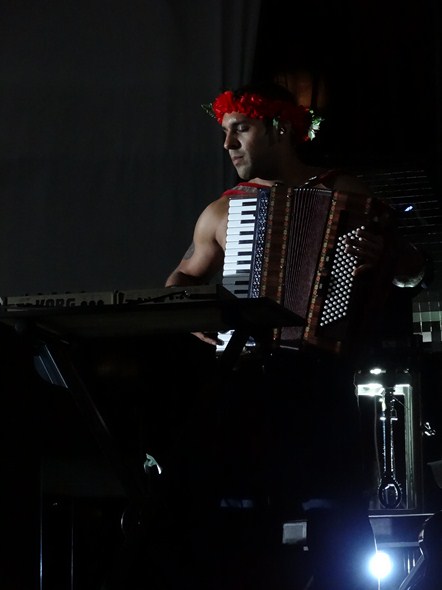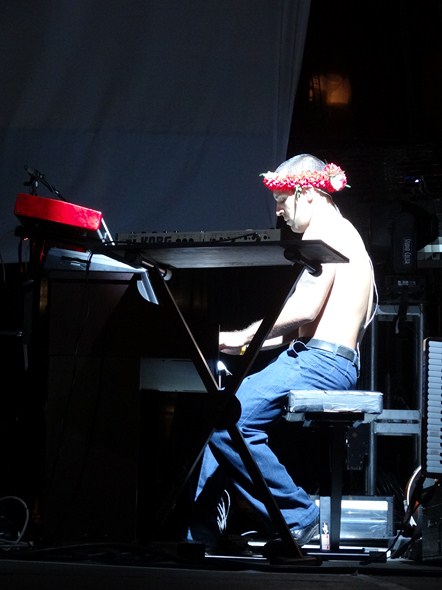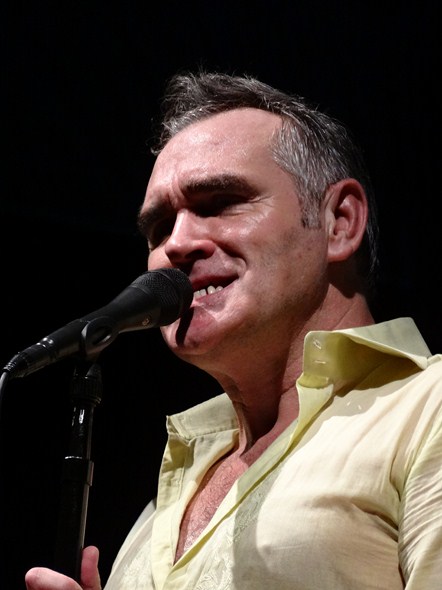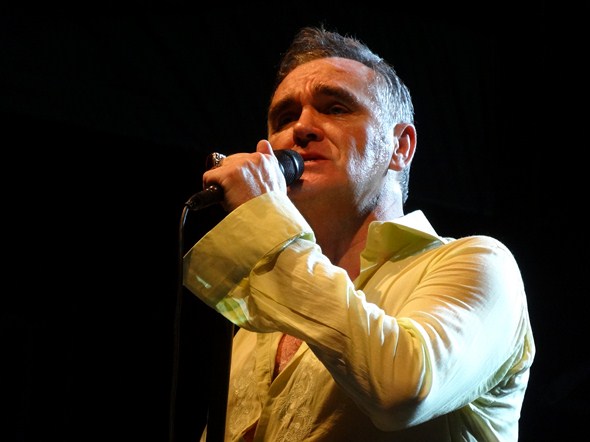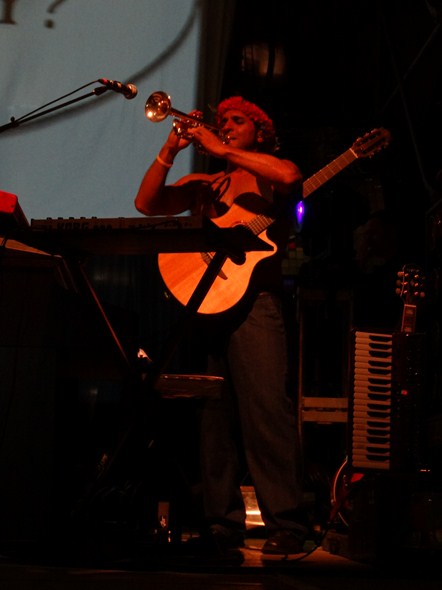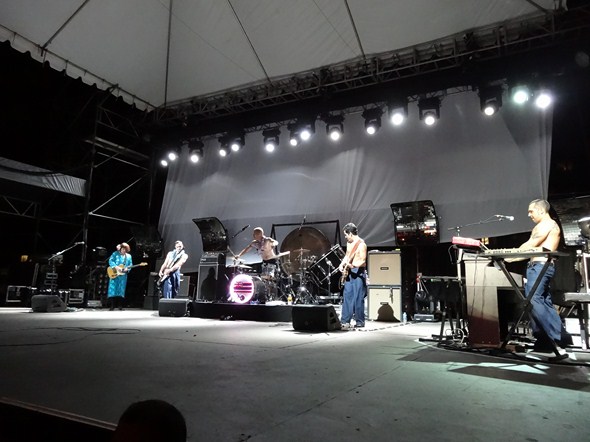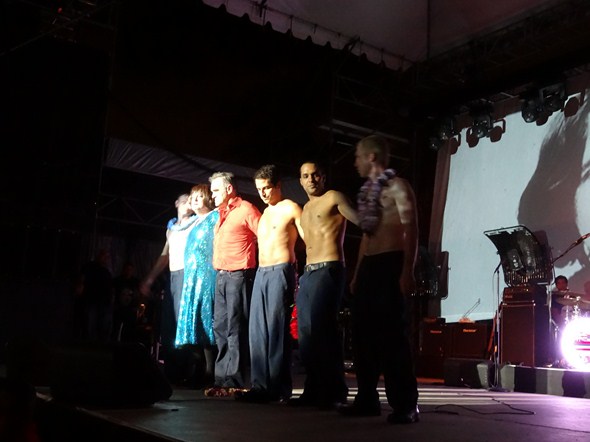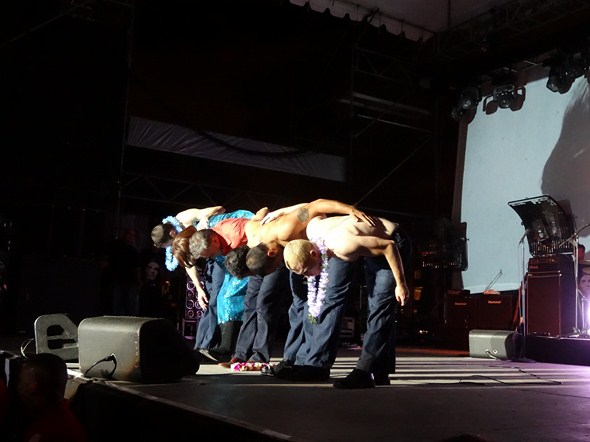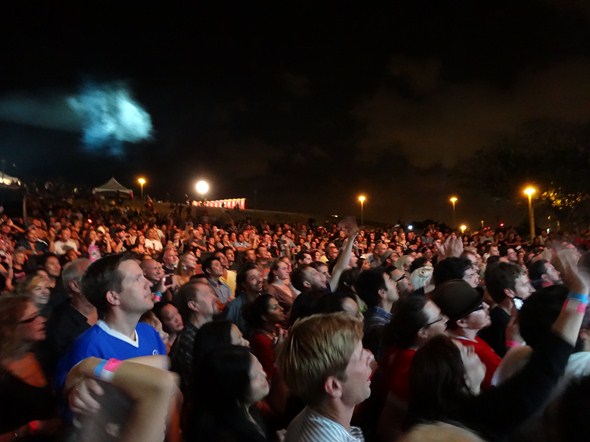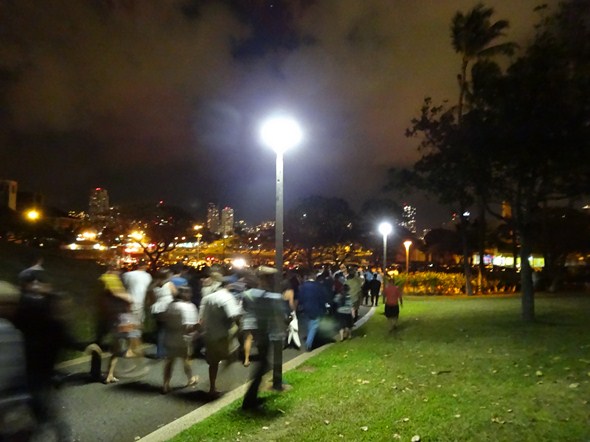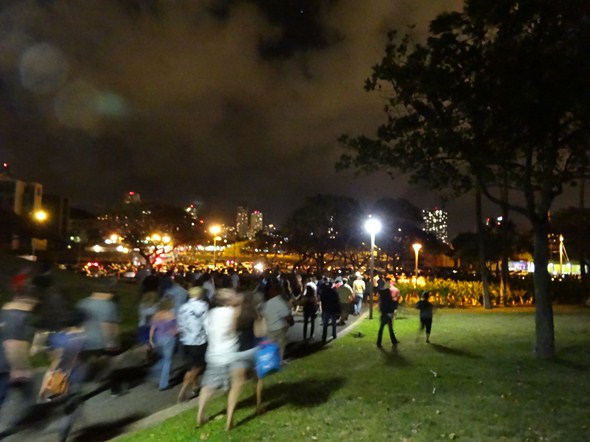 Jason DeBord