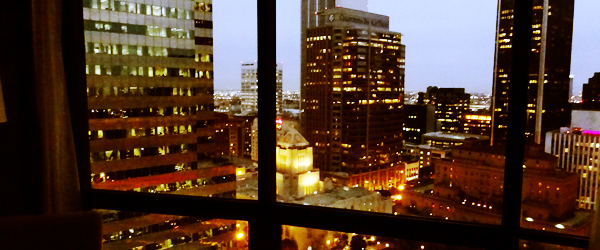 Because I do travel for some concert events, I thought it might be helpful to share my impressions and experiences staying at various hotels and resorts, and doing so will build on the "travel for concerts" theme of this website. This review is for The Westin Bonaventure Hotel & Suites in Los Angeles, during my recent Los Angeles Trip (February 2012).
Property: The Westin Bonaventure Hotel & Suites
Location: Los Angeles, CA
Address: 404 South Figueroa Street, Los Angeles, CA 90071
Phone: (213) 624-1000
Website: www.starwoodhotels.com
Room Type/Class: Traditional Room
Date: February 7-10, 2012
TripAdvisor Page/Reviews: LINK
Booking Source: Hotwire
Overall Rating: 4/5
This trip was explicitly to attend two Coldplay-related concert events – their iHeartRadio charity event at Club Nokia and the KROQ Block Party for Jimmy Kimmel Live!.  I lived and worked in Los Angeles for many years while I was in graduate school, so I'm really familiar with it.  Since Club Nokia is part of L.A. Live, I thought it made sense to find a hotel that is within walking distance of L.A. Live, which put me downtown.  I considered the Marriott and the Ritz-Carlton that are part of L.A. Live, but they were much more expensive compared with The Westin Bonaventure's Hotwire price.
I ended up deciphering the Hotwire offerings through the very helpful website BetterBidding.com, and found that The Westin Bonaventure was the hotel being offered within that class range for a highly discounted cost off the base rate, and booked it.
So the hotel has valet parking, but it is an additional $35 per night.  If you don't mind walking a block or two, I noticed that there appeared to be some other public parking alternatives that would be cheaper; I ended up using the valet, which is underground and you walk down a hallway adorned with movie poster one sheets of films shot at and around the hotel (see photos below), and up an escalator toward the main entry level where the front desk is located.
Check-in was quick and otherwise unremarkable.  I had originally booked two nights, but one of my events was canceled and rescheduled…  I asked if I could add a night at the Hotwire price, and was told they couldn't sell rooms at that price, but the guy at the front desk looked in his computer to see their occupancy for the desired night, and more or less indicated that if I went on Hotwire again, I would likely be able to add the third night at the same reduced rate (when I went up to my room, I was able to do this and add it on).
I was actually really excited to check out the elevators, as there is a scene with Arnold Schwarzenegger in True Lies where he goes up one of the elevators on horseback, carrying a gun (and I happen to own the gun that he used in the film); the gentleman at the front desk was able to direct me to the exact elevator I was seeking.
As for the room itself, I had the basic/base room, and was pleased that it was on one of the higher floors (better views).  While on the small side, it was very clean and nicely appointed, as I've learned to expect from Westin properties.
Maybe because it is an older property, the shower and bed are maybe not as "Heavenly" as some other Westin properties, but overall the room suited my needs perfectly (traveling alone) with king-sized bed and computer desk.  Internet connectivity via WiFi was good but not spectacular.
For me, the best bonus of the room was the view.  Most of the outward facing wall is glass floor to ceiling, as the view was spectacular, particularly at night.
There are some amenities in the hotel that I just didn't have the time to use – restaurant, bar, etc.
As noted, I had come to L.A. for a concert at L.A. Live, and found that it was definitely a reasonable walking distance from the Westin Bonaventure – maybe too far for some people's taste, but I walked back and forth several times and I don't think it took more 15 minutes.
Overall, I don't have any complaints at all, though it would be nice if valet parking was included, but I knew from my research ahead of time that was a cost to factor into the overall value proposition of the stay.  When I attend a future event at L.A. Live, I would likely return to the Bonaventure, unless there is a special deal at one of the competing properties.
Below are photos I took of the resort and the room I stayed in, views, and some common areas (hallway from valet area, elevators):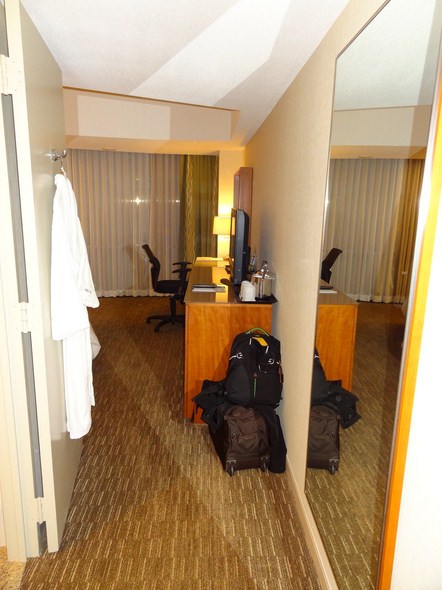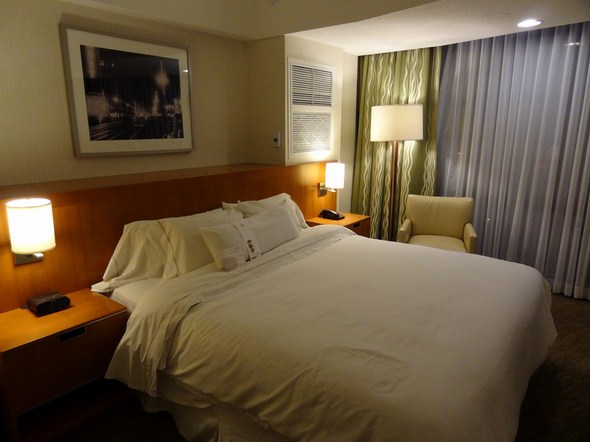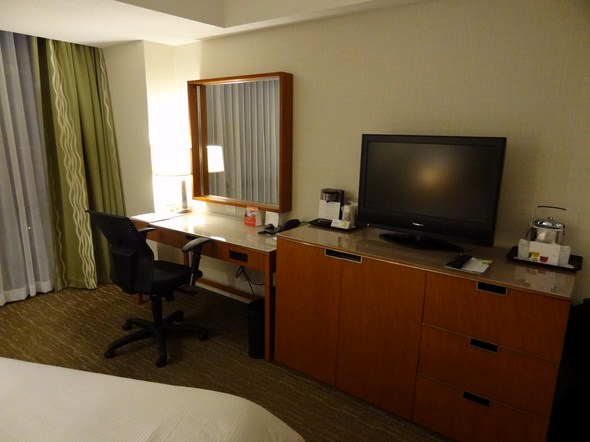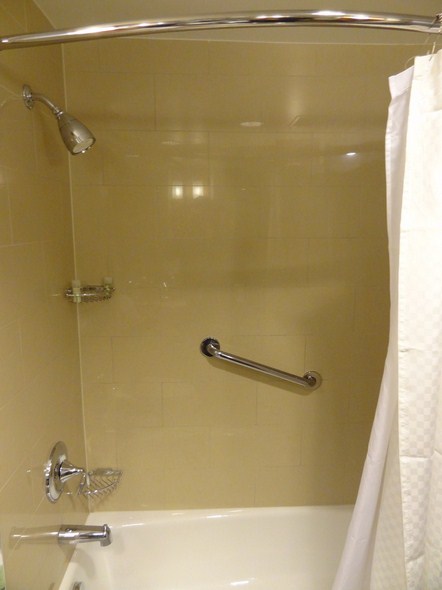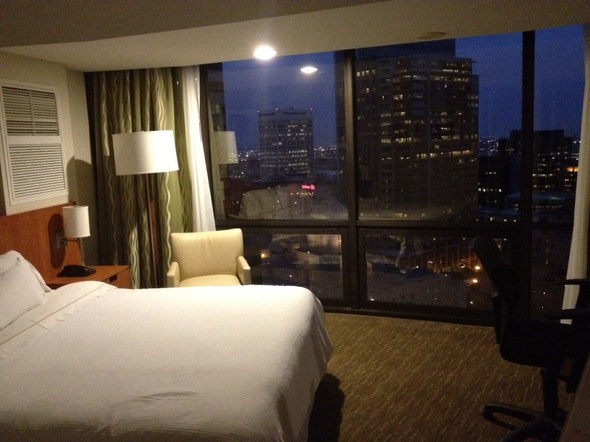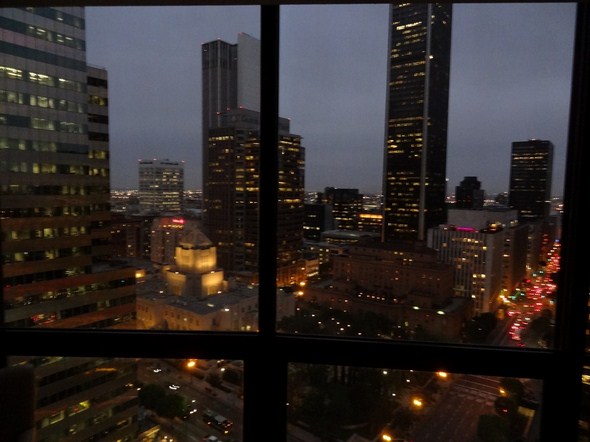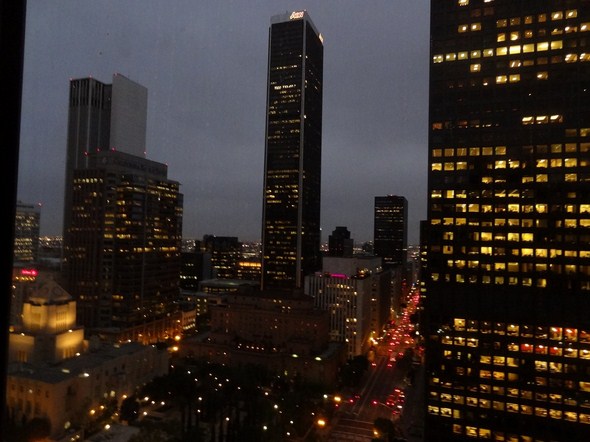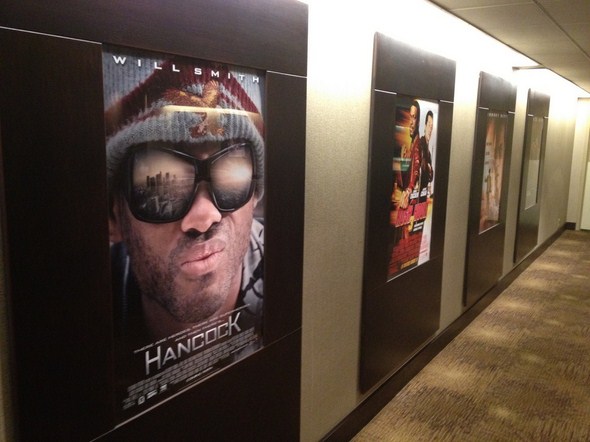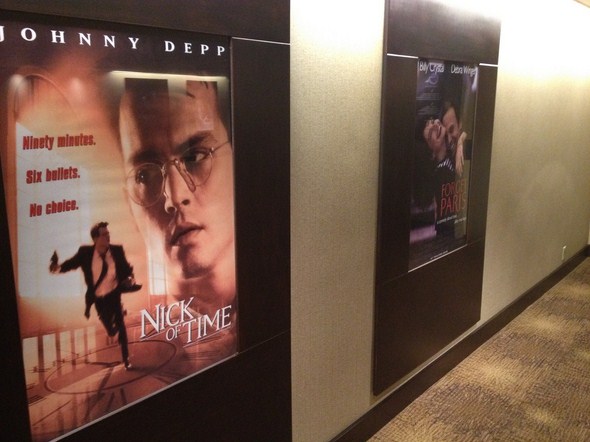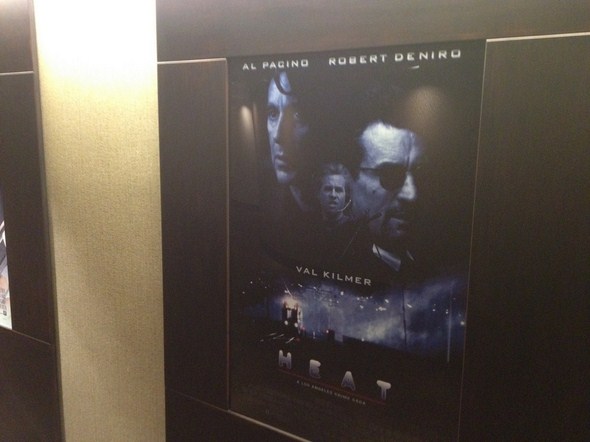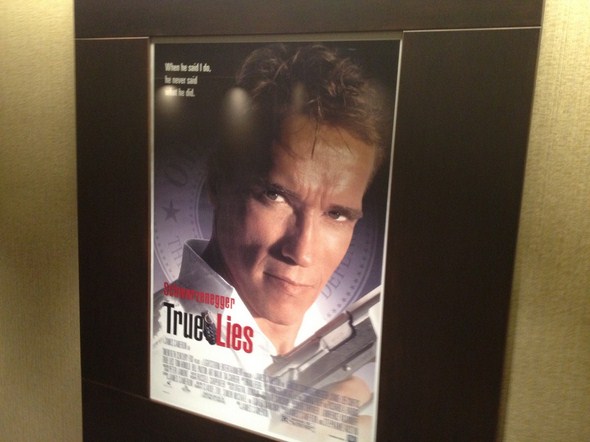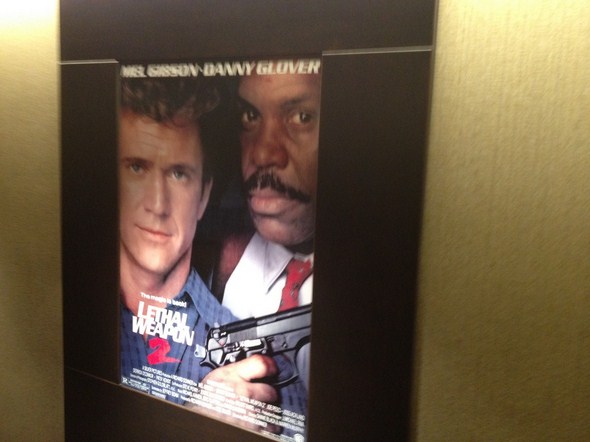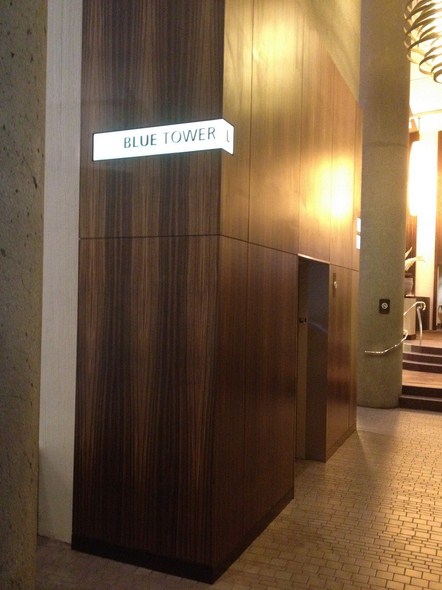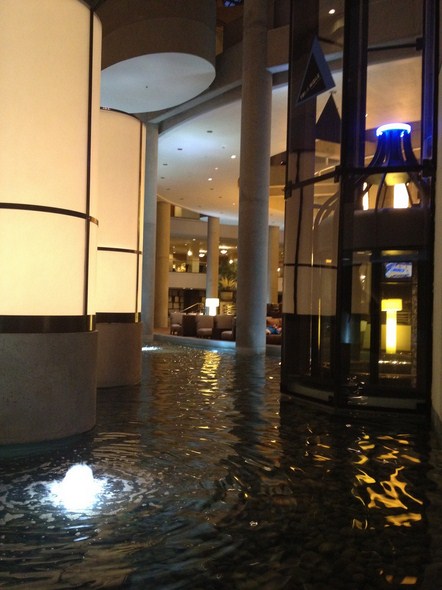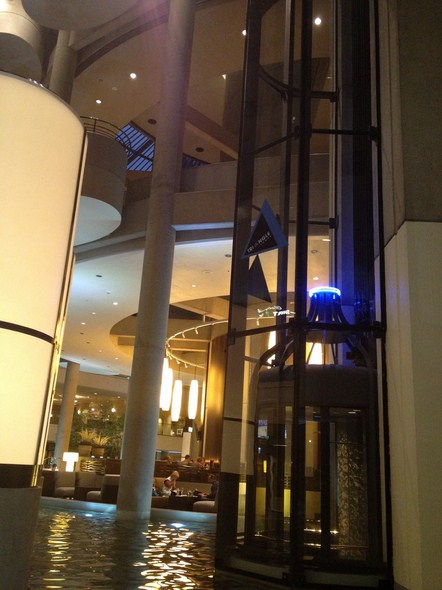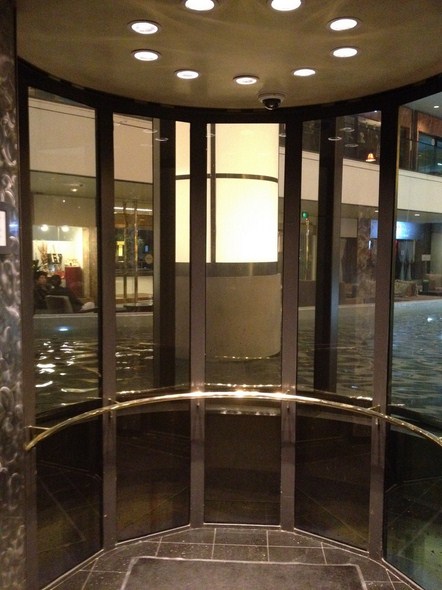 Jason DeBord