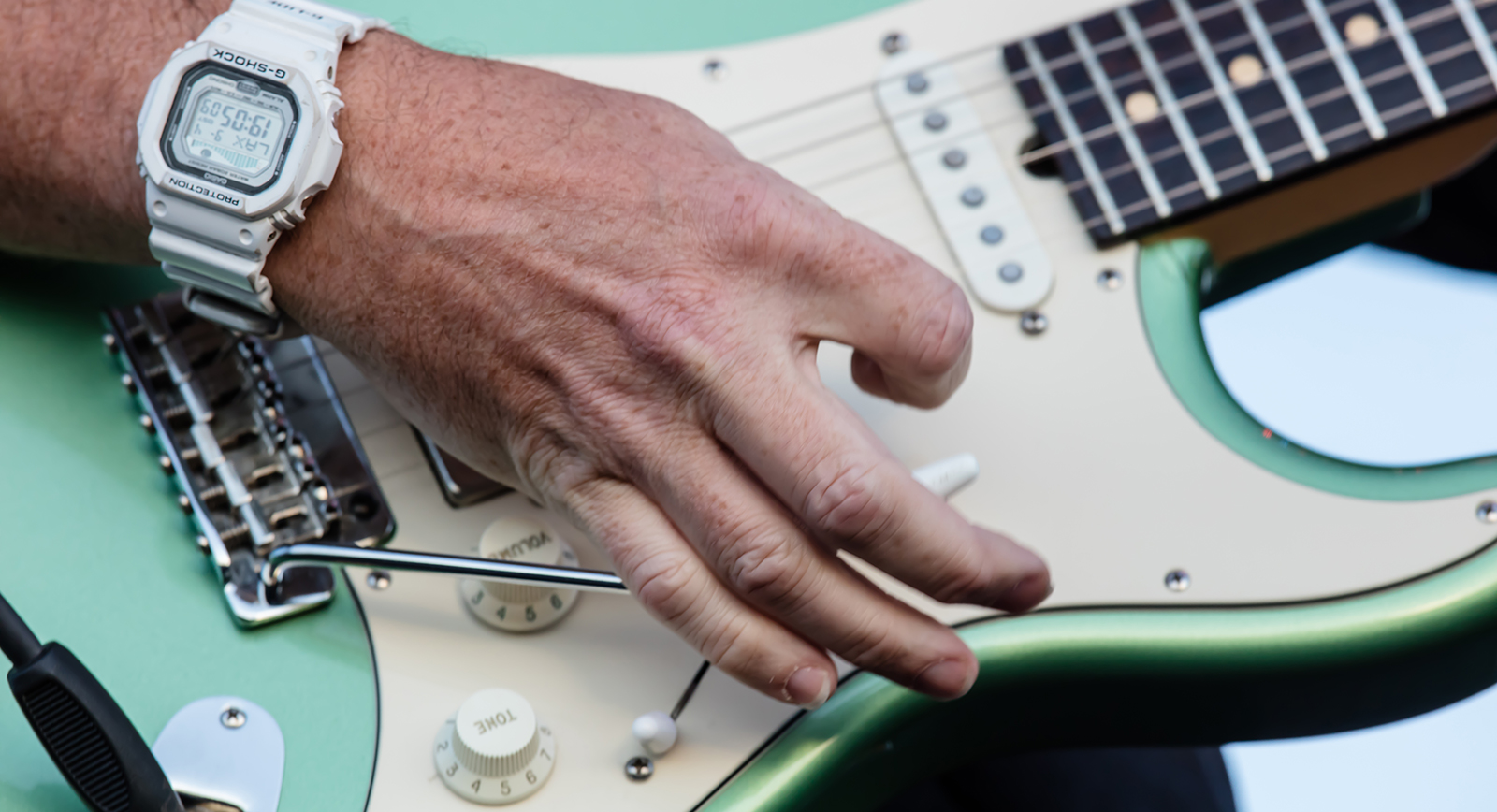 "Are you ready to get your Wang's Chung'd?  We're going to Chung your ass's off!" Rewind Fest's special edition of Lost 80s Live was a non-stop party featuring some of that decade's best loved songs and artists, with no less than nine performances, including Wang Chung, tongue firmly planted in cheek.  A World One Presents production by way of Rob Juarez's incredible Boss Booking Agency of over 30 top 80s artists.  The crowd was on their feet much of the show, as each of the many artists played very short sets of their top hits, making for almost a live version of listening to 80s radio back in the day.  It was a who's who of New Wave and 80's music featuring Mike Score from Flock of Seagulls, the aforementioned Wang Chung, Berlin featuring Terri Nunn, Farrington and Mann from The Original When In Rome UK, Martha Davis and The Motels, Nick Van Eede from Cutting Crew, Nu Shooz, Animotion, and Tommy Tutone!  Incredible, and an unforgettable evening of nostalgia and real artistry from some of the most innovative artists of the era.
What: Rewind Fest '16 Presents Lost 80's Live
Who: Flock of Seagulls
Who: Wang Chung
Who: Berlin featuring Terri Nunn
Who: Farrington and Mann: The Original When In Rome UK
Who: Martha Davis and The Motels
Who: Cutting Crew
Who: Nu Shooz
Who: Animotion
Who: Tommy Tutone
Venue: Thunder Valley Outdoor Amphitheater at Thunder Valley Casino Resort
Where: Lincoln, California
Promoter: World One Presents
When: September 4, 2016
Seating: (photo pass)

This event was part of World One Presents' "Rewind Fest" series of shows (see my past reviews) bringing the best of the 80s to Thunder Valley Casino Resort, and part of their annual Summer Concert Series in Lincoln, California
The format of the Lost 80s Live shows (see my past review) is to deliver the maximum amount of hit music in the shortest amount of time, which includes a few trade-offs to keep things moving, with just a few minutes in-between the relatively short sets for each artist.  So in some cases, portions of the music are pre-recorded (to mitigate the need to swap out instruments and equipment, or at least keep it to a minimum).  Also, some artists perform duties on multiple sets – as an example, Nick Feldman of Wang Chung played guitar with Nick Van Eede as Cutting Crew prior to his own set as Wang Chung.  This actually made for a more interesting and collaborative show, and I think underscores the overall attitude of a lot of the artists that were part of this engagement – they seem to be fans of one another and each others' works, and really happy to be part of the event.
Also for this show, Jim Hanzalik and his World One Presents raised $7,844 for Easter Seals, and presented a large check to the organization during the concert.
As readers of Rock Subculture would know, the 80s is far and away my favorite music era, so I am personally a fan of all of these artists and their music… this was one of my favorite shows of the year.  I'm also friends with a few of the artists who were performing, so that makes it extra special.
My wife, Shelley DeBord, also did photography alongside me with this show, so you can note her shots with the pink border watermark while mine have the white border watermark:
Note: I usually publish thumbnails of ALL photos for each artist, but since there were so many performances with this show, I put these galleries in albums, so just click the album cover at the bottom of each section and it will launch the gallery with all of the photos for that particular artist – this will allow the page to load faster and you won't have to scroll through 400 thumbnails at once!

Tommy Tutone
Tommy Tutone is fronted by Tommy Heath, and he kicked off the evening of music with a solo rendition of his biggest hit, "867-5309/Jenny".
The band was originally formed as Tommy and the Tu-tones in 1978 with Heath (lead vocals and rhythm guitar) and Jim Keller (lead guitar and backing vocals), but it evolved to Tommy Tutone.
Of course, that one big hit was a staple of early 80s radio, and stands today as one of the most known hits of the era.  He was only on stage for this one song, but it sounded awesome and it was amazing for me to see him perform, as I loved the song growing up and I'd never seen him play live before.
Below are some photos of Tommy Tutone performing on stage (click the album cover below to open a virtual lightroom with higher resolution versions of each photo):
Animotion
I was maybe most excited for Animotion with this event, as I loved them growing up and to date had never seen them perform live before; they did not disappoint.
Today, founding members and lead vocalists Astrid Plane and Bill Wadhams (also their guitarist) represents the band, which was originally formed in 1983.  They released their debut album in 1985, which featured the biggest hit and most well-known song, "Obsession".
Bill's son Chris joined them on stage on bass guitar for this show, and has been performing with them for several years now.  Some of the other members from the past still perform with them (like Don Kirkpatrick and Greg Smith) but not at this event.
I really enjoyed their all too short set and especially their live performance for "Obsession", one of my all-time favorite songs.  They seem to have a lot of fun performing and don't take themselves too seriously, but do a tremendous job bringing their signature sound alive for fans today.  Loved it.
Below are some photos of Animotion performing on stage (click the album cover below to open a virtual lightroom with higher resolution versions of each photo):
Nu Shooz
Formed in 1979 with a dozen members, the Portland, Oregon group did not find mainstream recognition until they released "I Can't Wait" as a single in 1986, off their third studio album, Poolside, which went gold in the U.S. selling half a million copies.
The story of their success with that single is one of those interesting stories that you couldn't make up, actually coming off their second album and getting some play on local radio, but it wasn't until someone in the Netherlands got a hold of it and remixed it that they got a major label willing to sign them.
Nu Shooz, fronted by husband and wife founders John Smith and Valerie Day, were nominated for Best New Artist for the 1987 Grammy Awards.
I'd seen them once before as part of the Super Freestyle Explosion tour several years ago and fell in love with them – they are so awesome!
Valerie Day does vocals while John Smith plays guitar and backing vocals.  They have such awesome energy and bring such joy to the stage they put on an excellent set.  And they mentioned that they've been married for 41 years, and seem as in love with one another as ever – a really special couple!
They have a new album out – Bagtown – and you can get all the details about that on their official site: LINK
Below are some photos of Nu Shooz performing on stage (click the album cover below to open a virtual lightroom with higher resolution versions of each photo):
Cutting Crew
This was my first time seeing Nick Van Eede of Cutting Crew as well, and I was super impressed.  As mentioned earlier, Nick Feldman of Wang Chung guitar with Nick Van Eede (and Gareth Moulton on bass), which was pretty cool unto itself.
Nick has a very English personality, and I thought had a really fun stage presence.  He's really a natural performing and the group assembled brought the music to life beautifully.
Nick started played in bands while in his teens, and the early days of Cutting Crew go back to 1985.  Their first album, Broadcast, included their huge hit (and debut song), "(I Just) Died in Your Arms".
While the band (like most 80s artists) has gone through it's share of line-up changes, break-ups, and other set backs over the years, the current incarnation of the band released a new album, Add To Favourites, last year.
The performance of "(I Just) Died in Your Arms" was definitely one of my favorite moments of the night.  Really a fantastic song that holds up today – it's one of those songs where every element and every moment is just so rich and catchy and unique.
Below are some photos of Cutting Crew performing on stage (click the album cover below to open a virtual lightroom with higher resolution versions of each photo):
Martha Davis and The Motels
I've seen Martha Davis and The Motels quite a few times over the past couple of years, and they put on an excellent show as always.
The Motels have a really interesting history, which is well documented on Wikipedia, though in their second incarnation were formed as a New Wave band in Los Angeles.  Their first single off of their 1982 album All Four One was "Only The Lonely", which is arguably their most known song, which charted to #9 and #6 on the Billboard Hot 100 and Top Tracks lists at the time.  This also lead to a music video on MTV which received heavy rotation.
In 1983, their next album, Little Robbers, included "Suddenly Last Summer" as its first single, and that was a huge hit as well.
Obviously, Martha Davis featured on vocals on both popular songs, and though more work was done through The Motels, she also produced some solo work as well, and then lead a third incarnation of The Motels as The Motels featuring Martha Davis.
She has always had a soulful, sultry, husky sort of vocals, and I think her live renditions of their classic songs may sound even superior to the studio recordings – she is that good.
Below are some photos of Martha Davis and The Motels performing on stage (click the album cover below to open a virtual lightroom with higher resolution versions of each photo):
Farrington and Mann: The Original When In Rome UK
I've been a big supporter and friend to Clive Farrington of When In Rome over the years, so I was excited to finally see him perform with Andrew Mann on vocals was well, which was a first to me.  Rob Juarez also performs in this version of the band on drums.
The band When in Rome originally formed in 1987, and had broken up by 1990.   In that time, they had released just the one eponymous album, which included the huge pop hit, "The Promise", which has proven to be one of the most enduring and decade-defining songs of the 80s.
With this event, they opened with "Heaven Knows" and closed out with an extended version of "The Promise" (which also happens to be one of my favorite songs).  I've seen Clive perform in many different forms with a variety of supporting band members so it's always fascinating to hear a new spin on that great music and with that wonderful voice of his, and he and Andrew compliment each other beautifully – I can see how it all came together way back when.
Below are some photos of Farrington and Mann: The Original When In Rome UK performing on stage (click the album cover below to open a virtual lightroom with higher resolution versions of each photo):