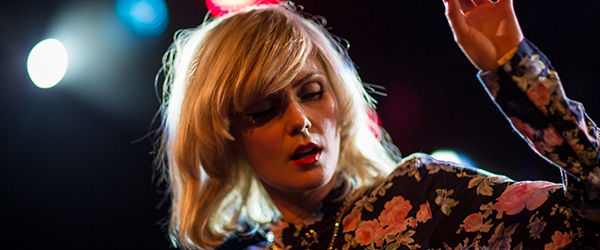 "Do you want more?" Mette Lindberg at Bimbo's 365 Club in San Francisco Friday night, to a crowd mesmerized by the amazing show put on by The Asteroids Galaxy Tour.  Kicking off a new headlining tour, following a summer of festival appearances and the debut of Bring Us Together, their third studio album last month, the group, as she put it at one point during the hour and a half set, got to play a lot of their new songs.  This was my first time seeing the band live (I was always traveling in past opportunities), and I have to say it definitely ranks I think within the top five of my favorite concerts so far in 2014.  Incredible music to be sure, but they bring it to life in a concert setting in a way that truly surprised and impressed me.  Mette's vocals were just spot on, and the sound was dialed in perfectly, and the band has a way of bringing their brilliant sound to life on stage that has to be seen and heard to truly appreciate.  I came away from the show a much bigger fan to be sure, and will definitely turn out for any future show that I can to experience it all over again.  One of the best newer bands active today.

Who: The Asteroids Galaxy Tour
Supporting: The Frail
Venue: Bimbo's 365 Club
Where: San Francisco, California
When: October 17, 2014
Seating: General Admission (also photo pass)
This was actually my first visit to a show at Bimbo's 365 Club in San Francisco.  For some reason, my expectation was that it would be a tiny little dive of a place, but I couldn't have been more wrong.  It has a certain old school charm and elegance, and was quite spacious inside, with well spaced tables and chairs throughout the back and sides, with a hard dance floor in front of the stage.  The sound was excellent (it usually isn't at venues of similar size and age).  A rare show where I could forgo the earplugs and truly enjoy the sound.

It was an 8:00 doors, 9:00 show schedule, and local favorites The Frail were the supporting band.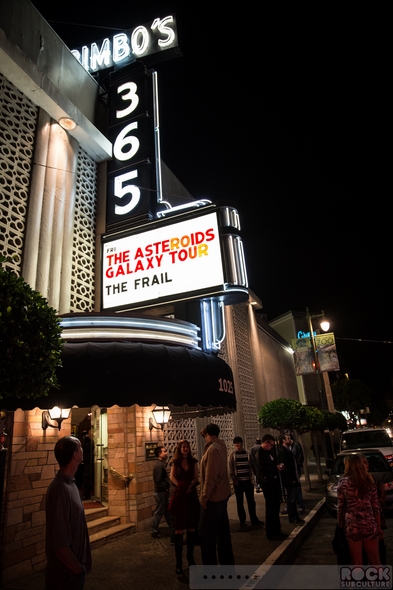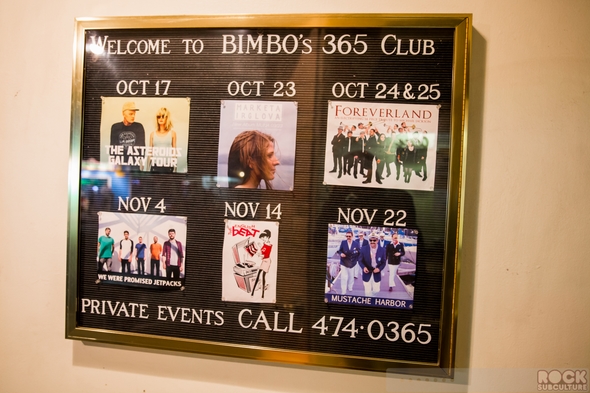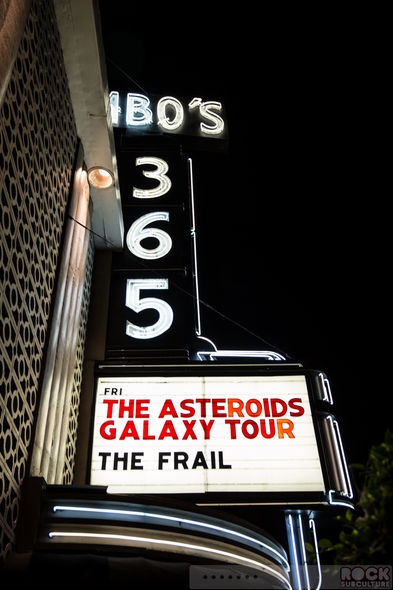 The Frail
Members
Daniel Lannon (vocals, synths)
Israel Chavarin (bass)
Kevin Durr (synths)
The Frail was formed via Kevin and Daniel meeting over Craigslist back in 2007.
This was my first time seeing the band, and I love the show that they put on.  I wasn't familiar with their work, but found their songs instantly accessible and catchy, and it worked well in a live format.
They have a unique sound, but one in which you can feel the sorts of influences that they might have cultivated In a good way).
Below is a photo of their setlist: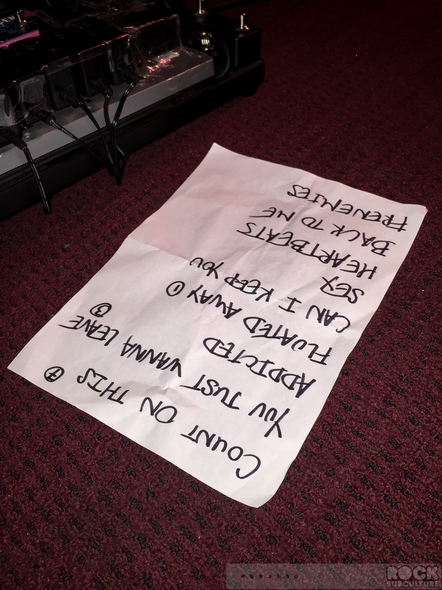 Below are some photos of The Frail performing on stage: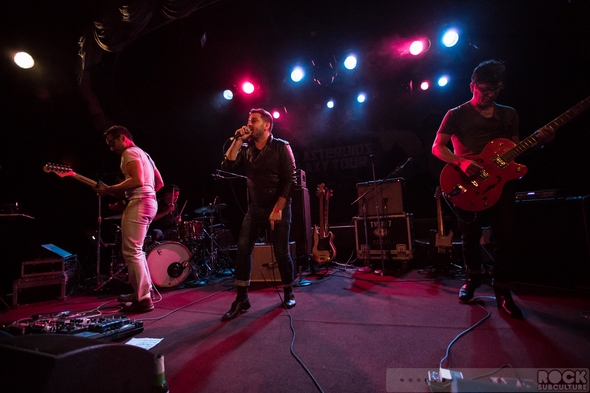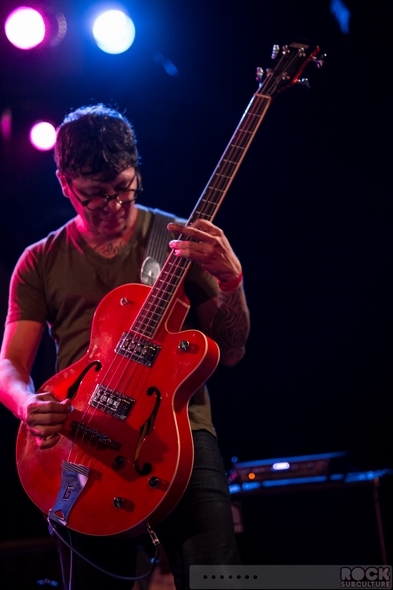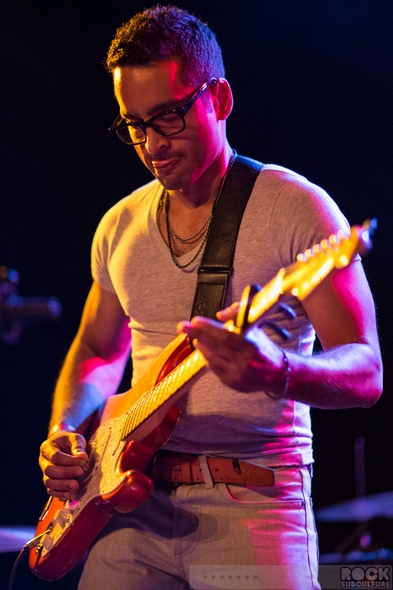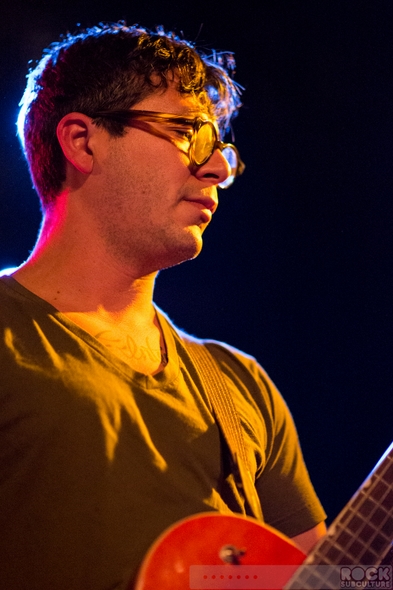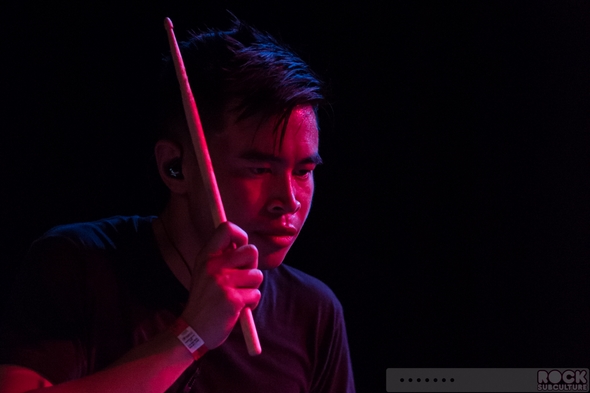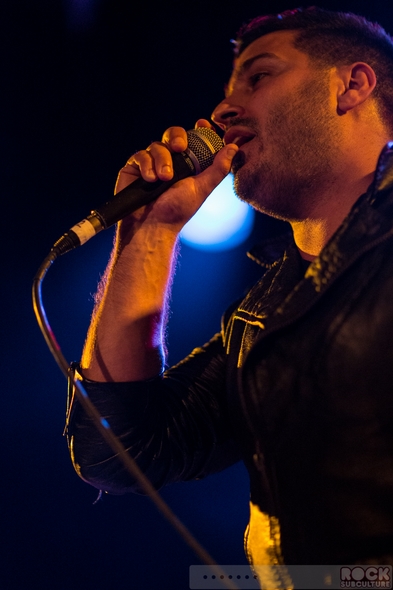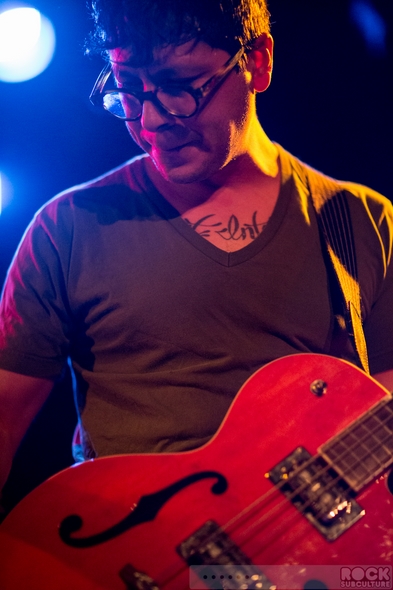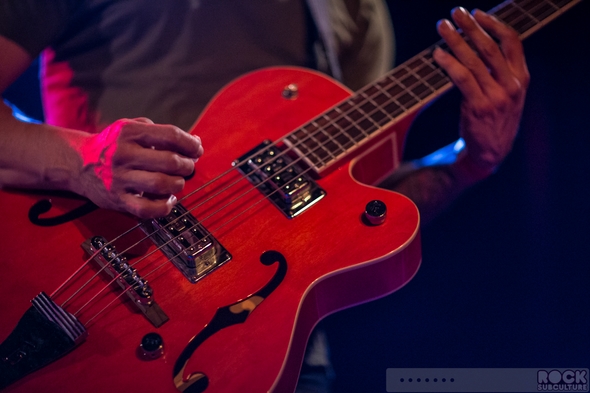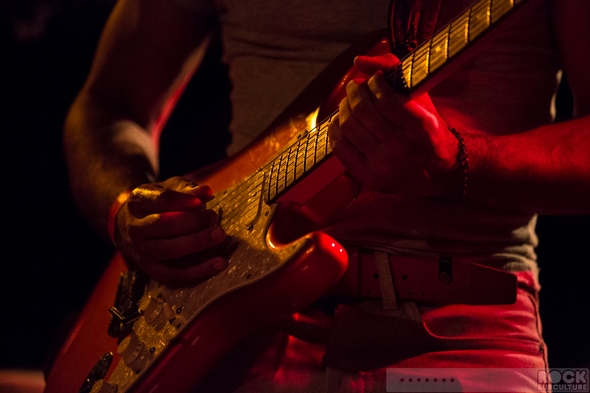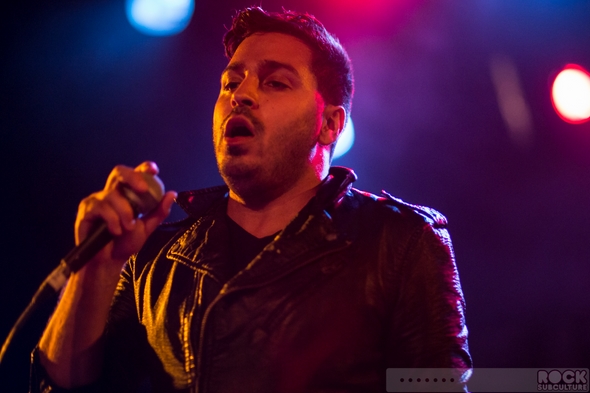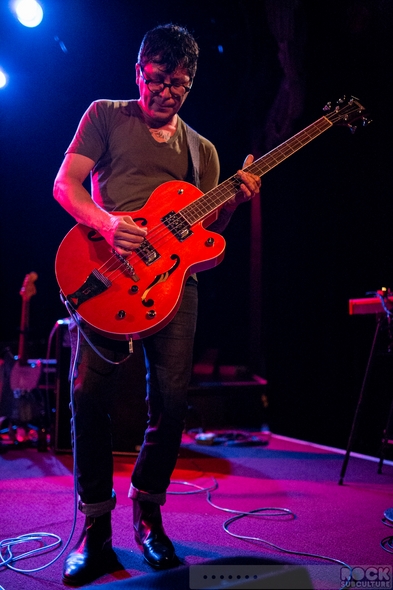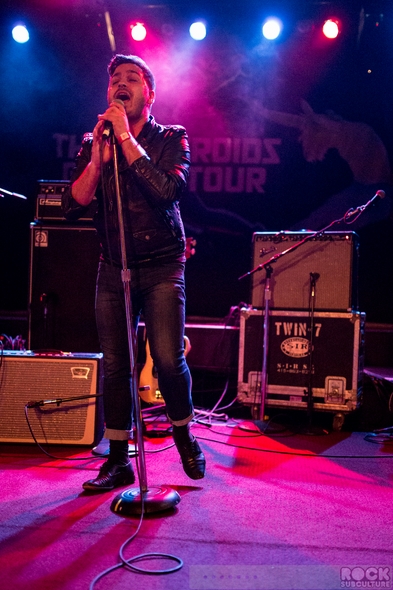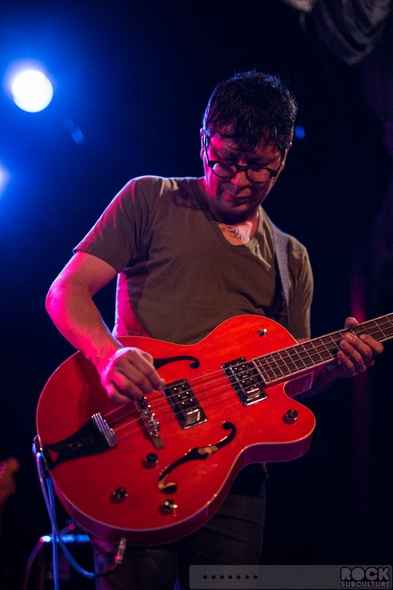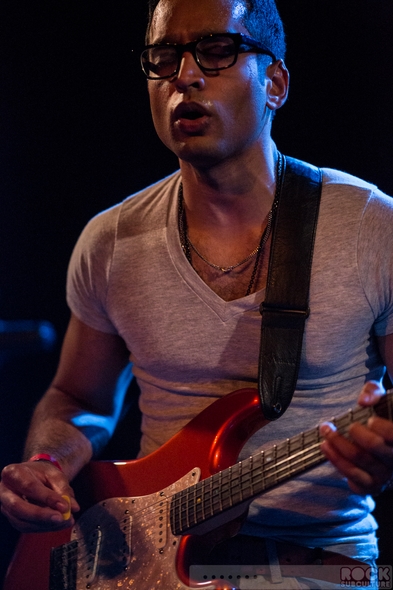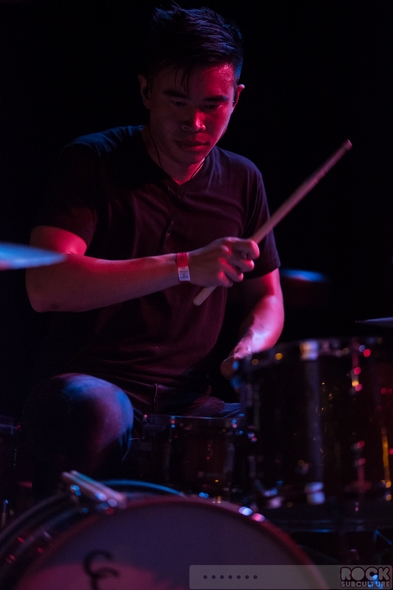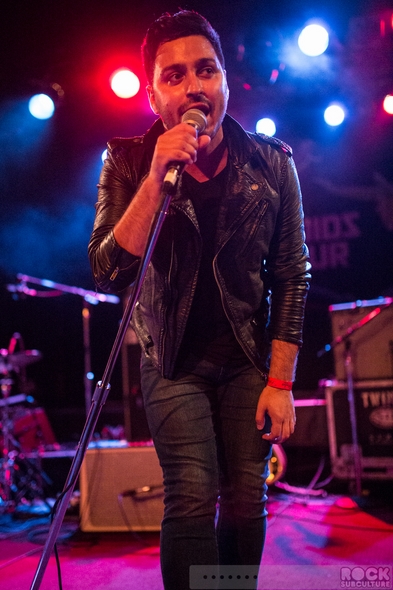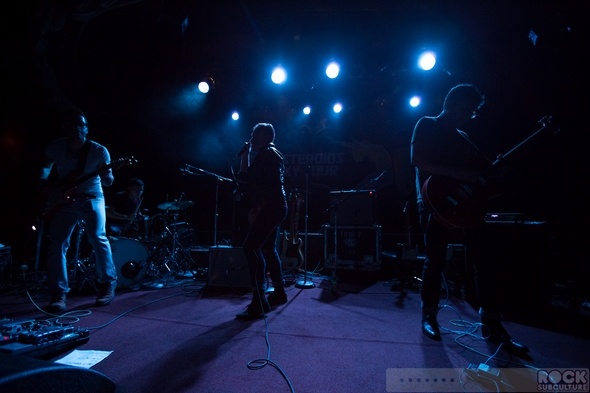 The Asteroids Galaxy Tour
Members
Mette Lindberg (vocals)
Lars Iversen (producer)
Mikkel Balster Dorig (guitar)
Simon Littauer (MPC and keys)
Rasmus Littauer (drums)
The Asteroids Galaxy Tour…  so much to say about them.
First off, the name of the band.  I think it probably confuses the hell out of people.  What are they, and are they only on tour?
Per official marketing for them, "[a]s their name might imply, THE ASTEROIDS GALAXY TOUR are somehow less of a band than they are a many-legged, ever-evolving, constantly moving party machine".  Maybe that is why Apple gravitated to them and helped put them "out there" via one of their commercials for the iPod touch in 2008, which featured the song, "Around the Bend" (apparently selected by Steve Jobs himself)…  think different and all that.
So this party machine formed in 2007, as a collaboration between vocalist Mette Lindberg and writer/producer Lars Iversen, both from Copenhagen, Denmark.  The Danish band, in live and touring form, include Mikkel Balster Dorig on guitar, Simon Littauer (MPC and keyboards) and Rasmus Littauer on drums.
They got a nice kick start with the masses with their support of an Amy Winehouse tour and their first live show in Copenhagen, and they also supported Katy Perry in 2009 in Europe.
They've released three full studio albums to date – Fruit in 2009, Out of Frequency in 2012, and Bring Us Together this year, as well as a number of EPs.
The first time that they really stuck on my radar was with the song "Major", which is just brilliant.  My initial take on it was that it sounded like it could have been a Bond theme song circa the 60s, maybe one with some outer space element mixed in.  "Major" is one of those rare songs that I can listen to over and over, and rather than getting tired of it after dozens of plays, I just want to hear it more.  It's like three and a half minutes of pure bliss; everything about it from the sound to the vibe to the lyrics…  one of a kind song.
Their music is truly held together by that sublime voice of Mette's, but her gift is not just that unique character and sound, but what she does with it and how she delivers her lines and the timing and inflections.
They draw on many different styles and genres and influences and ideas, but the voice really provides the foundation and identity for the band.
The music of The Asteroids Galaxy Tour sounds at once like something from the past and the future…  a psychedelic pop, big band symphony with groovy funk and disco and electronica…  a soundscape full of surprising elements that work together beautifully.  And as much as the sound on it's own is amazing, they have fantastic and playful lyrics to round out the experience for ears, eyes, and mind.
And if you've ever seen one of their videos, like the one for the aforementioned "Major", you can see that they ooze buckets of style and fashion.  The complete package.
Being Danish, and taking in their live show as an American, they definitely come across quite differently from the typical band born here in the U.S.  They have a certain maturity and modesty and self-awareness and professionalism on stage.
Grounding them all is Mette, fixed center front with the rest of the band in a non-symmetrical staging…  drum kit askew and off to the side, bass in back, guitar to right, and main keyboards to the far left (audience perspective).
Mette spends a little time at center mic, singing off the stand, but most of the show she moved, prowled and danced around.
Early on, I felt she was kind of sizing up the audience as she performed.  A woman in the audience requested a hug in-between songs, and did not get one.  My sense was that it was Mette's show, and she was in charge.
Someone had put an empty wine glass on the stage, and she casually picked it up and moved it off to the side, out of her way, establishing that her stage was not a drink stand.  Kind of politely demanding some respect that concert goers don't automatically extend.
She is all class, and really exudes it in how she handles her set and stage.  And she has a different sort of look…  one of those people who are impossible to figure out their age without Googling it – appearing young, yet mature, strikingly beautiful, and having both a European and classic Hollywood (i.e. Bridget Bardot) kind of a look.
She's also kind of hard to read, with more of a seriousness in her manner than a lot of pop singers.  She has an aura of gravitas, for lack of a better word, but at the same time she draws on and reflects the spirit and vibe of whatever song she is singing, almost as if she wears each song like a different selection of wardrobe, with stage as catwalk.
Mette and the band had an excellent backdrop to work with, playing within some beautiful, moody lighting and taking full advantage of the heavenly sound, dialed in perfectly for their music and set.
The band came across as real perfectionists, hitting every note and giving Mette everything she needed to shine on stage.
Well, there was one song with a hiccup/misstep, but they seemed very matter of fact about rebooting it and carrying on without any bruised egos and the ability to laugh at themselves.  Talent mixed with modesty.
As the set built up, Mette seemed to have been evaluating her fans as she performed, and once she sorted them out, she picked out a few to connect with on a deeper level as she fixed on their eyes and sang into their souls.
Conversely, she reinforced that it was her show on her terms, and as a fan behind me stuck his iPhone into the air to clip a video, she reached out and in a kind sort of way seized his phone, turned off the recording, and placed it carefully out of the way on the stage, and didn't miss a beat with her singing as she reigned in this indiscretion.
As far as the crowd goes, like the music, it did not present any obvious way to categorize it…  it skewed young, old, and everywhere in-between, and appeared to be a random collection of people with nothing else very obvious in common.
The Asteroids Galaxy Tour is one of a number of amazing new (and newish) bands that have come onto the scene in recent year.  In my own opinion, the '10s are shaping up to maybe be the best decade of music since the '80s.  A lot of experimentation and risk taking that pays off tremendously when it works, and it seems like The Asteroids Galaxy Tour have made a lot work, though they deserve to break much bigger.  My own feeling is that they are so amazing that they are probably a bit ahead of the curve, and the masses need some time to catch up.
For me, Asteroids Galaxy Tour (along with others like Broods, Phantogram, MØ, MS MR, Kitten, Meg Myers, Reignwolf, Charli XCX, and others) are part of a new New Wave…  maybe not so much in style and sound but ingenuity and reach with their ideas.
Below is a photo of Mette's setlist from the show: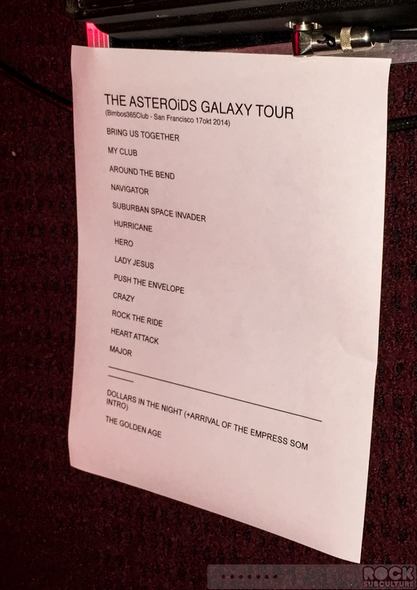 Setlist:
Bring Us Together
My Club
Around The Bend
Navigator
Suburban Space Invader
Hurricane
Hero
Lady Jesus
Push The Envelope
Crazy
Rock The Ride
Heart Attack
Major
Encore:
Dollars In The Night (Intro)
The Golden Age
Below are some photos of The Asteroids Galaxy Tour performing on stage (click any image for higher resolution version of each photo):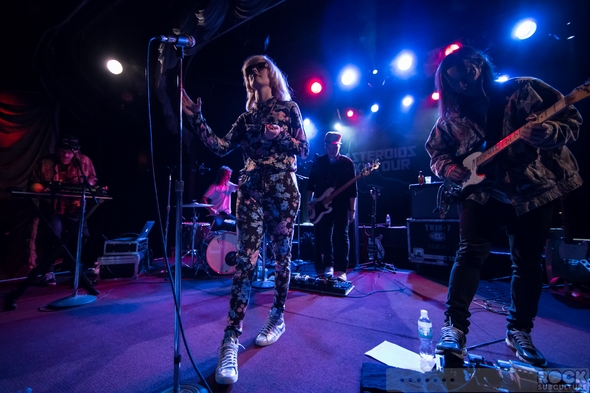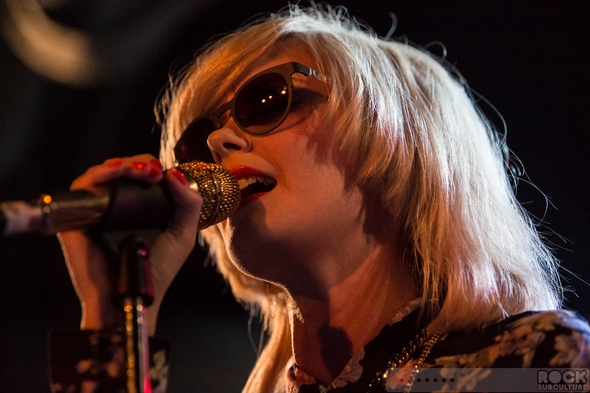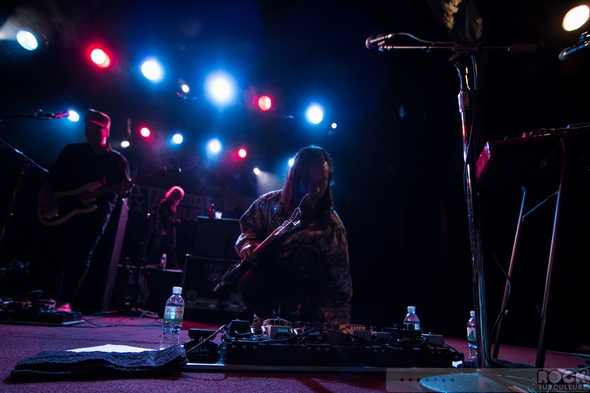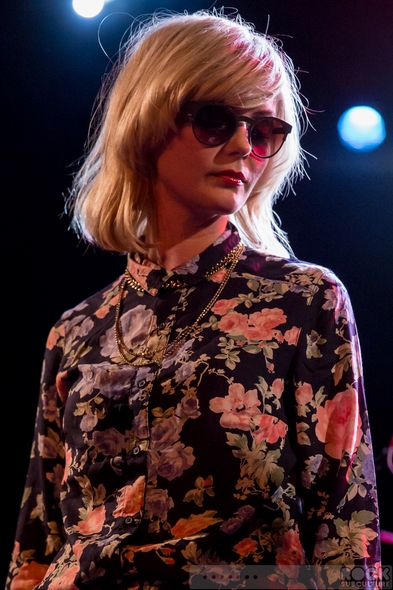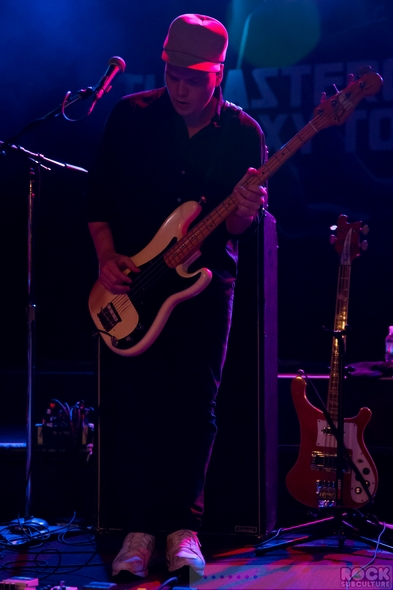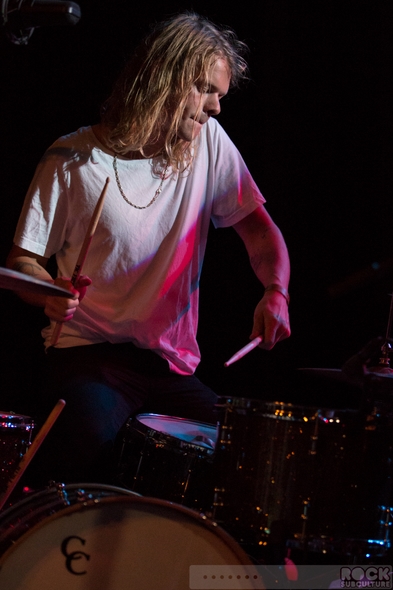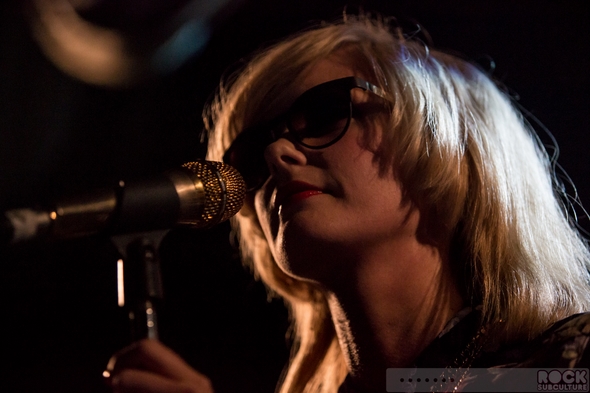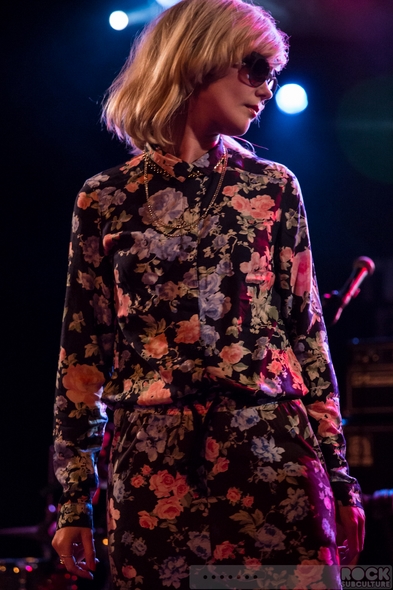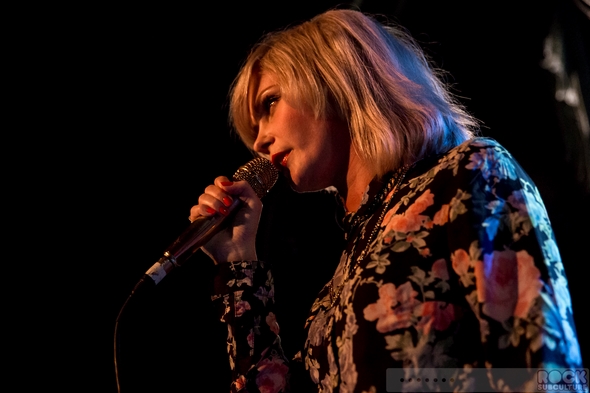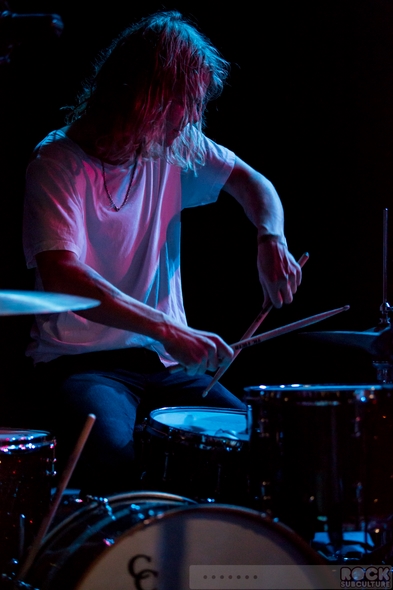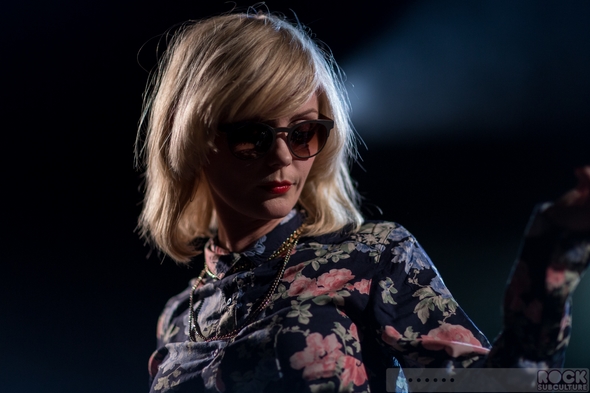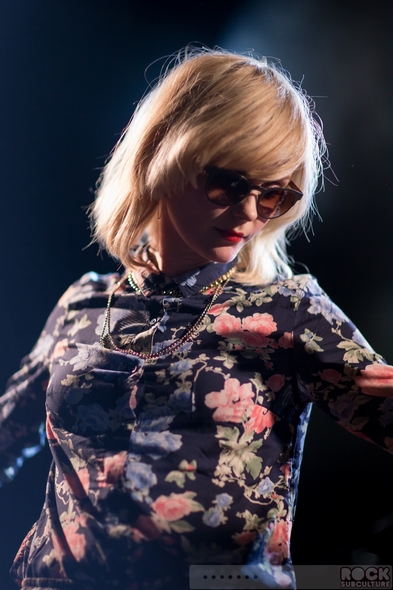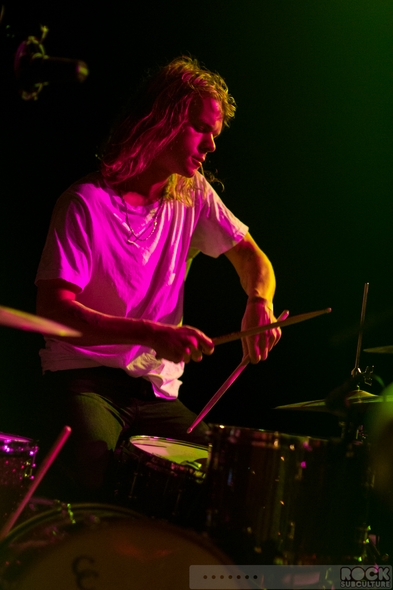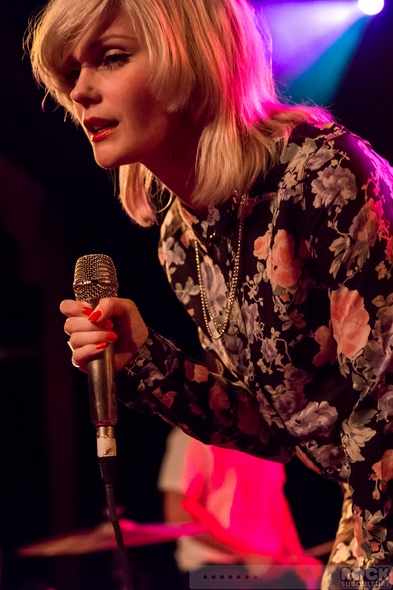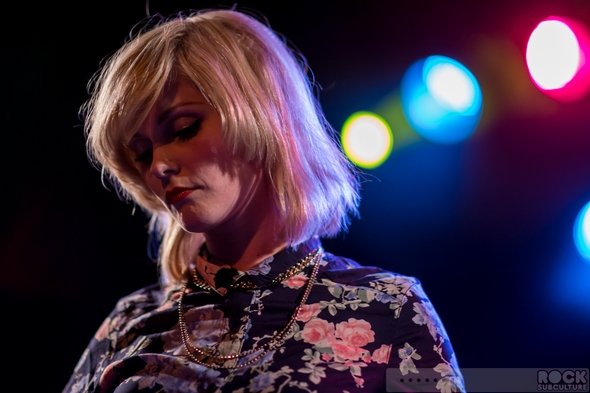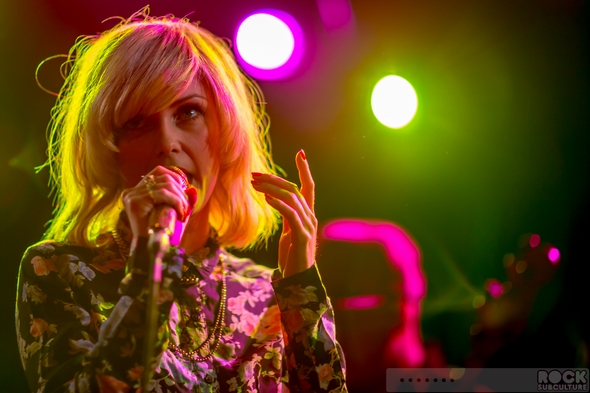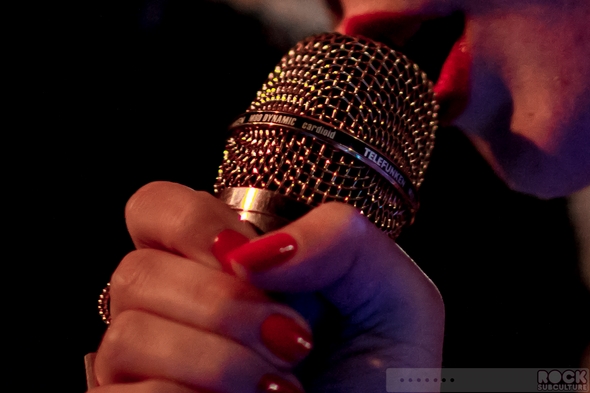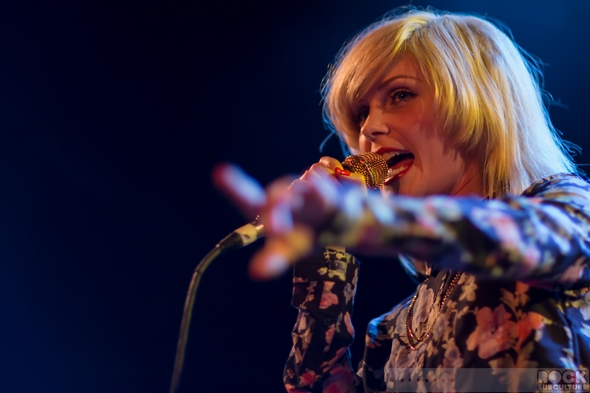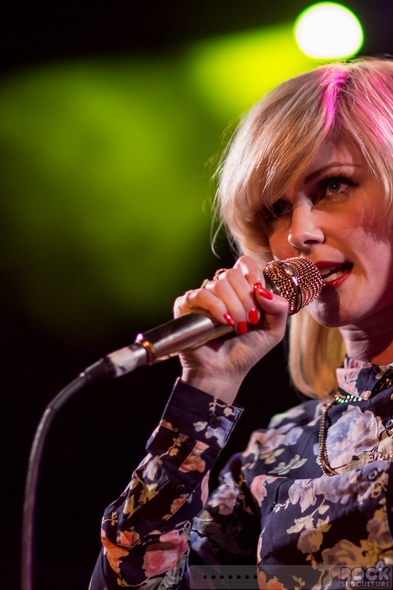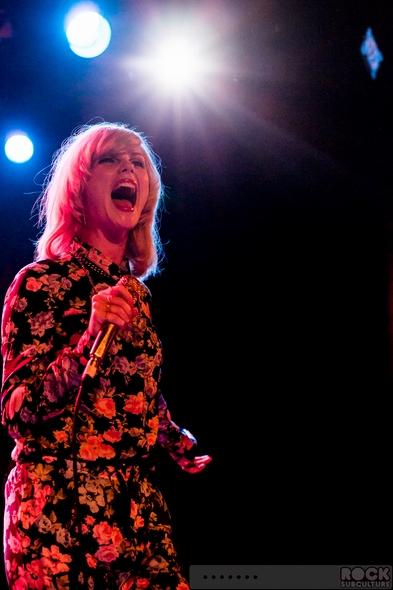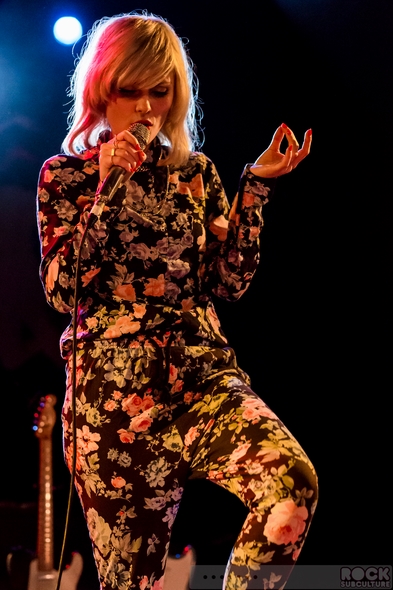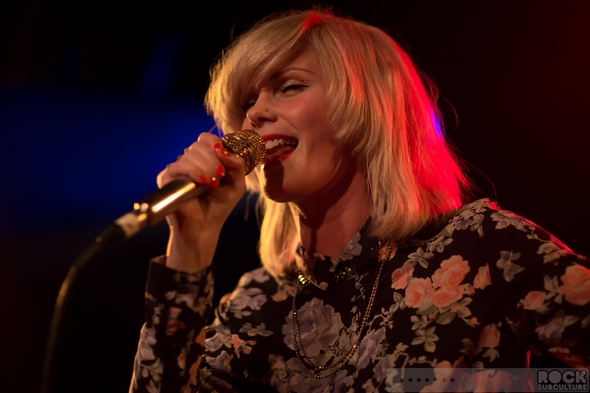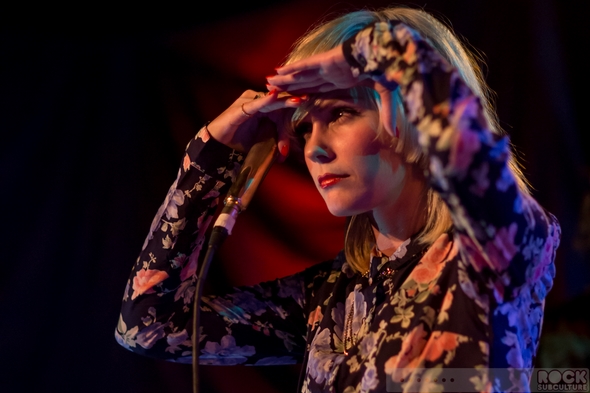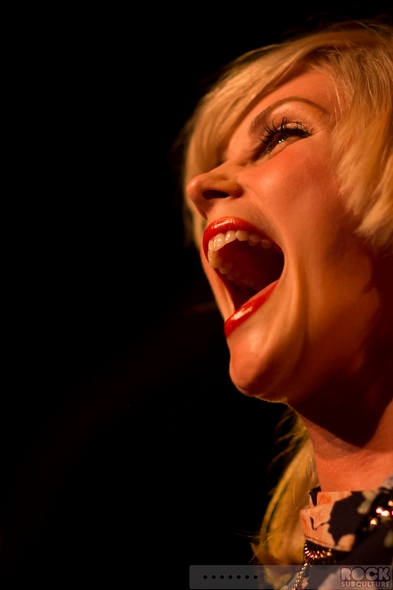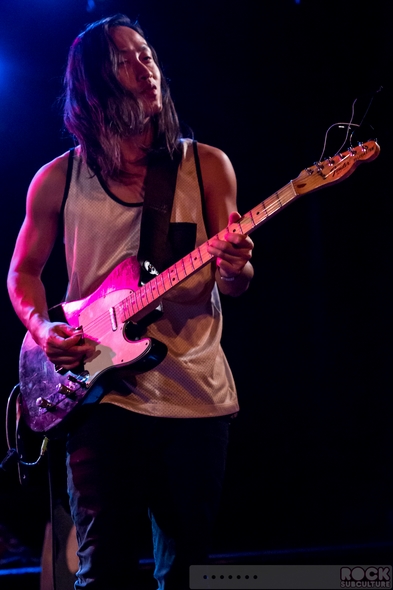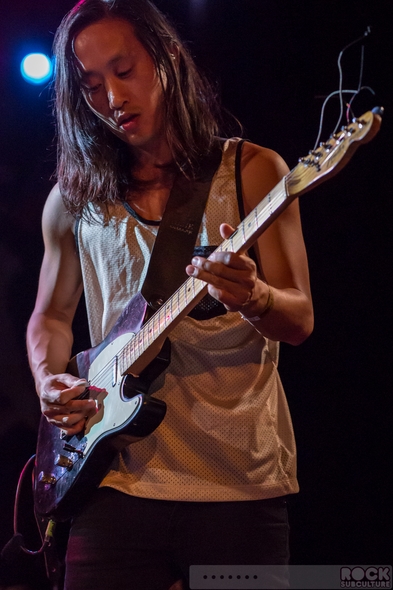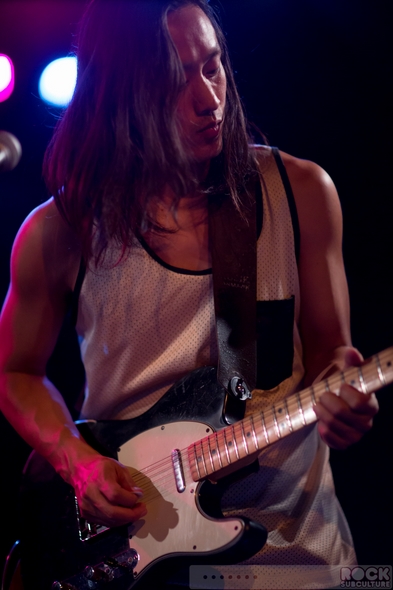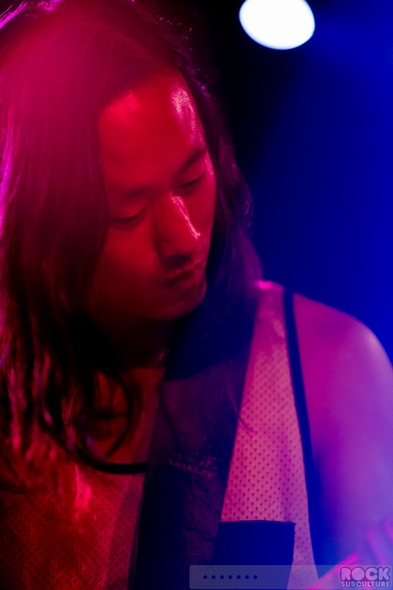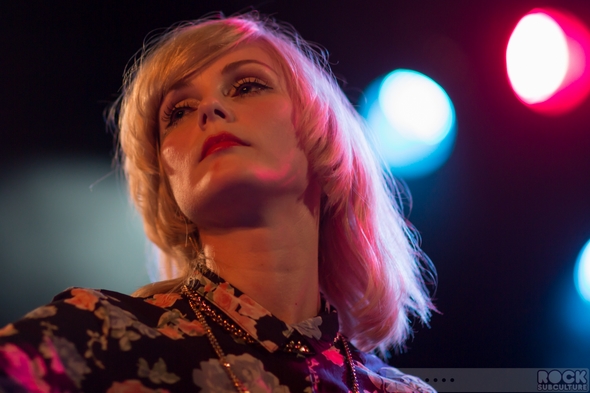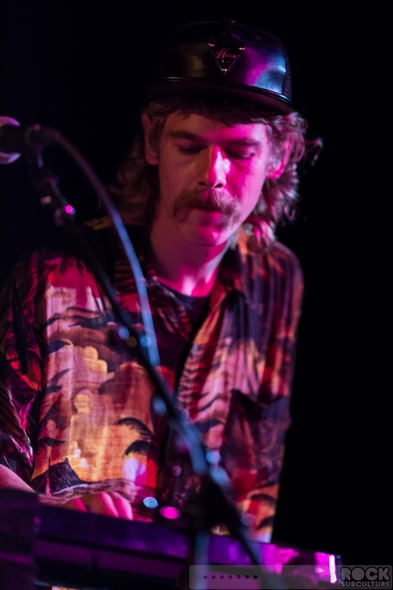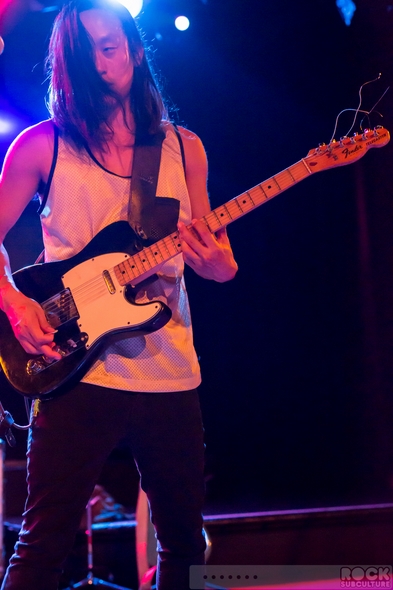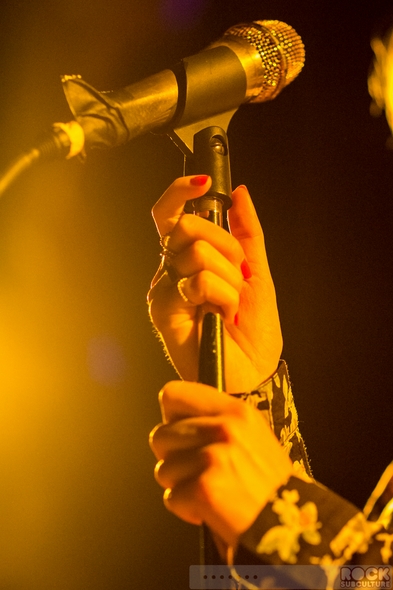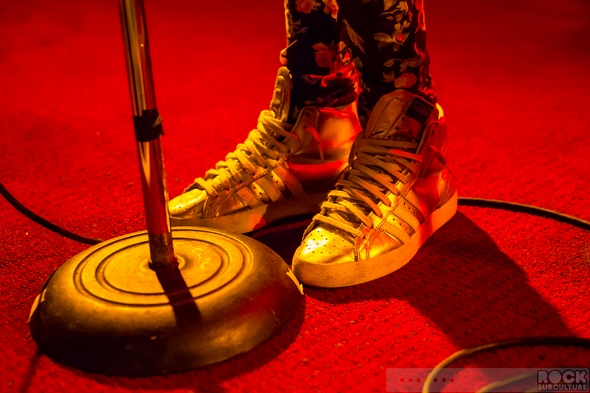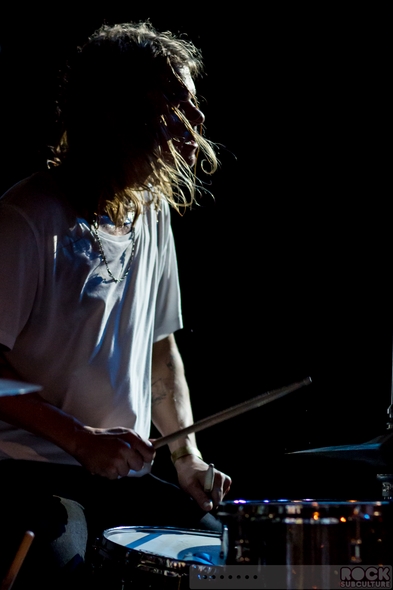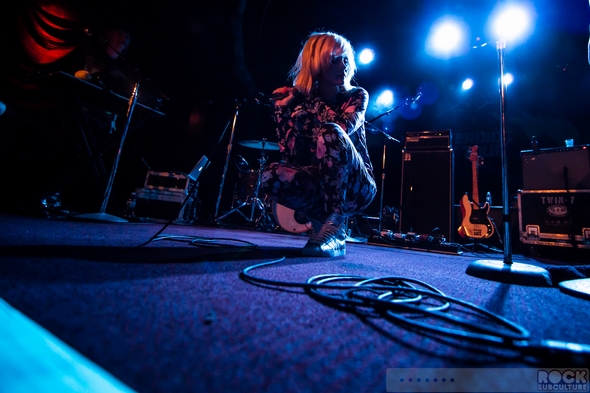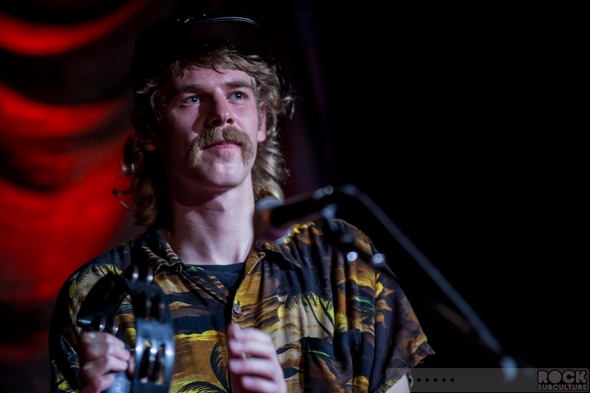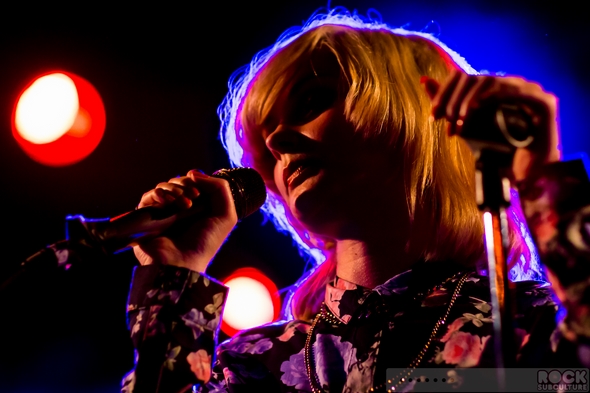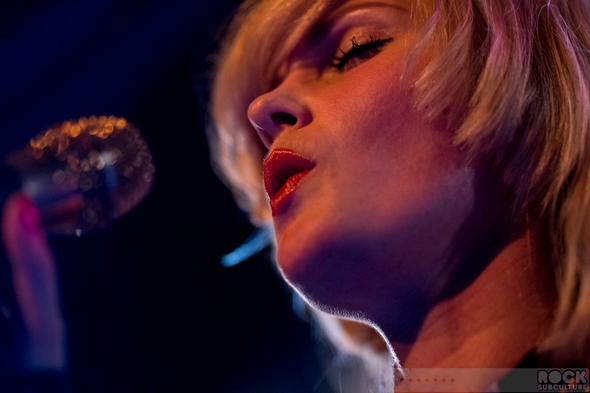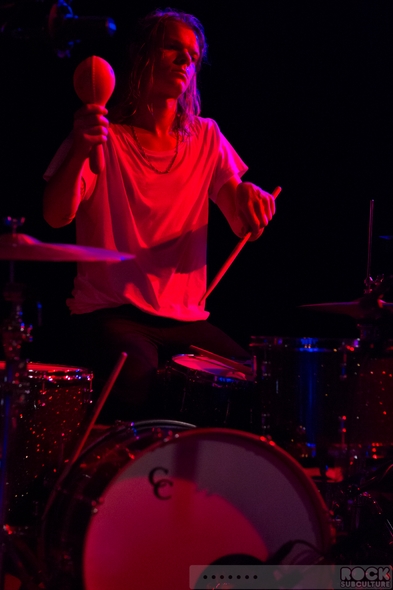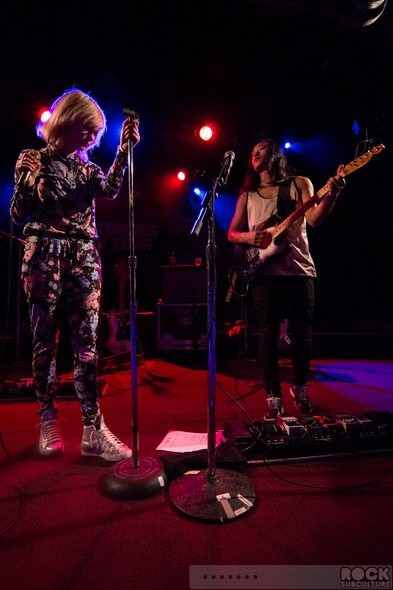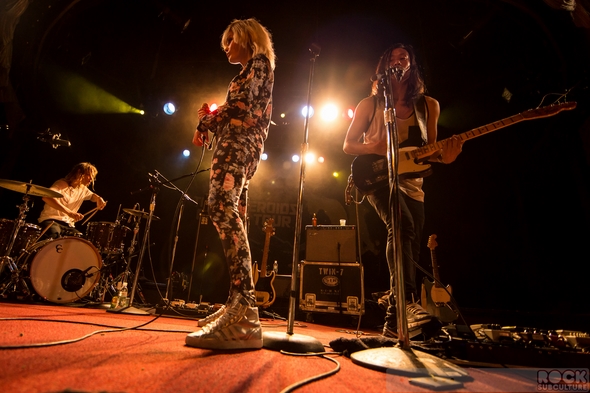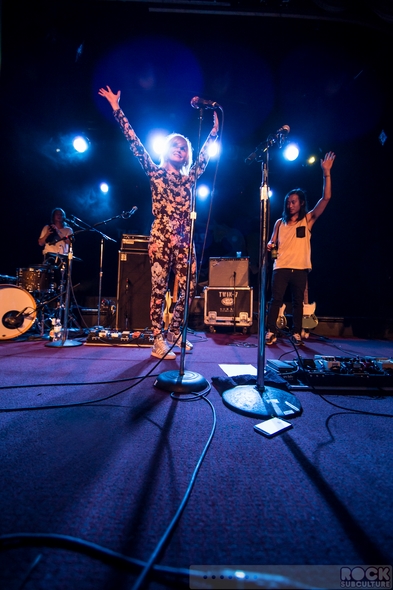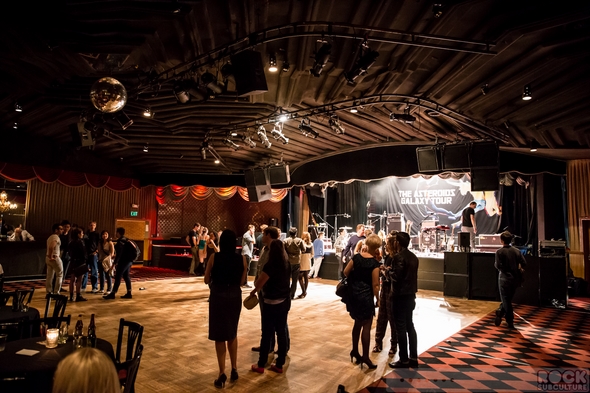 Jason DeBord