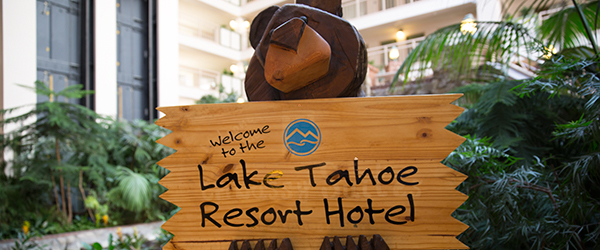 This is part of a continuing series of my impressions and experiences staying at various hotels and resorts while traveling to attend concerts worldwide. This stay was during my recent trip to South Lake Tahoe/Stateline in August 2014. This review is for Lake Tahoe Resort Hotel.
Property: Lake Tahoe Resort Hotel
Location: South Lake Tahoe, California
Address: 4130 Lake Tahoe Blvd., South Lake Tahoe, CA 96150
Phone: (855) 277-4940
Website: www.tahoeresorthotel.com
Room Type/Class: Mt. Tallac Suite (Room 745)
Date: August 23 – August 24, 2014
TripAdvisor Page/Reviews: LINK
Booking Source: Hotwire
Overall Rating: 3.5/5 [Note: Score is totally subjective based on price, location, and comparison to "like" properties within same area and price range]
I was shooting and reviewing a concert at the adjacent Harrah's, so I thought I would try out a stay at the Lake Tahoe Resort Hotel (which was previously an Embassy Suites).  I booked the one night through Hotwire, but some of the "hidden" hotels are easy enough to figure out with the blind buy.
The property offers valet-only for parking, so unless you want to park at Harrah's next door or some other large and free parking lot and walk, you don't really have any other option.  It is $25 per night added to the room charge.  Leaving on a Sunday, the valet station seemed particularly overwhelmed, as they did not answer the phone in trying to get the car pulled around prior to leaving, and the attendant did not even check my ticket or even wait for me to get to the car – he left it running and didn't bother sticking around for a tip.
Check-in was easy enough, though I would end up having to return to the front desk two more times to get an acceptable room…
The first room had wet urine sprayed all over the toilet seat and the bathroom was, lets just say, not clean.
I went back down and talked to the floor manager and was assigned another room, which she characterized as "one of the newly renovated ones", but it looked just like the first one (but was on the 4th floor instead of the 8th), and had an overpowering cigarette smoke odor (though it was a non-smoking room).
Upon returning to the front desk, a different manager moved us to one of the suites – the "Mt. Tallac" room, which was very different from the standard room.  I have provided photos of both further below this review.
The hotel overall is impressive in its size and scale, and it offers a great alternative to staying at one of the casino resorts.
The property share an intersection on Lake Tahoe Blvd with both Harrah's and Harvey's, and there is much to see and do in South Lake Tahoe (on either side of the state line) that is walkable, from shopping to eating and recreational activities.
However, once the sun sets, a lot of youthful males looking for trouble (and typically on drugs and/or drunk) are up and down the streets all around this area; unfortunately, South Lake Tahoe on the whole has been in a bit of a decline in recent years and this is one of the causes/impacts.
Just outside the entrance of the Lake Tahoe Resort Hotel around dusk was a group of men in the early 20s, very drunk, breaking glasses and what not.  Later that evening, there were two security guards just outside of the entrance, so it would seem that the hotel does take some precautions to mitigate some of this at least on the stairs leading up to the main entrance.
Inside of the hotel it is a different story, and much more comfortable, though a bit of that spills in (there was a wedding going on the one night of our stay, so that may or may not have been a contributing factor).
There is a lot of space in the public areas to sit around and talk and relax.
At check-in, we were provided with two drink tickets (good for happy hour or the restaurant) and two tickets for the breakfast buffet (which we did not partake in).
The (third) room we were provided with was very nice, broken into two halves – one with a family room and dining room-type area and the other with the bedroom, bathroom, and a sitting area.  There was also a large shared balcony on that side of the building, facing the Lake (though it is a ways off); each room's portion marked by railing.
They do provide much more in the way of toiletries than the typical hotel, though it was of a lower quality (the fibers of the toothbrush falling out of the handle as you brush your teeth).
The room had two television sets (one in the family room, one in the bedroom) with DirecTV, which had a lot of channels but no PPV movies or any other options for entertainment, other than a long list of cable channels.
There was great soundproofing and two layers of curtains allowed for complete darkness in the room if desired.
One thing worth mentioning as a negative is Internet access.  There was no hotel-branded Internet WiFi, but WiFi was an option provided via AT&T, either by the day or smaller increments.  I needed to upload some large files and video, so paid the $12.95 for a full 24 hours of access (and it's that much *per device*), and it was worthless even for basic web browsing.  It also did not recognize my last name-room number combo (and I tried all three room numbers I was assigned), so I billed it direct instead of through the room.  Utterly worthless service – I had much, much more speed tethering my iPhone with Verizon service.  With the AT&T WiFi, even browsing Facebook would time out.
We did get drinks and an appetizer at the Echo restaurant on site, which was pretty good.  Interestingly, asking the waitress about different dishes, she characterized each as "an acquired taste"; not sure if that means she doesn't like it or what?
Overall, the place does have many good points and great potential.  A prime location for South Lake Tahoe.  But it is getting on in age (though not nearly as dated as Harrah's and Harvey's) and could use some renovations, and more attention paid to cleaning and cleanliness.  And for a property of that size and scope, it would be great if they could implement a superior Internet product.
Below are some photos taken during my stay:
ROOM #1: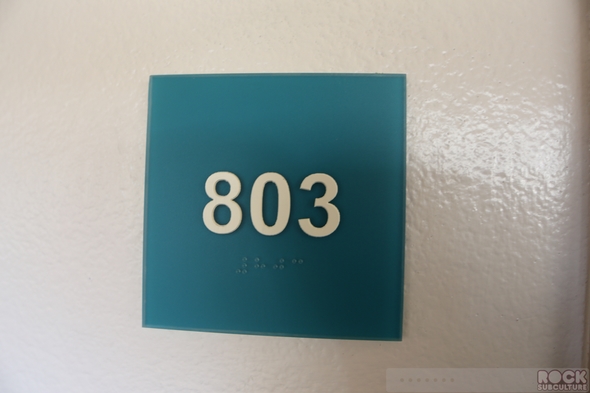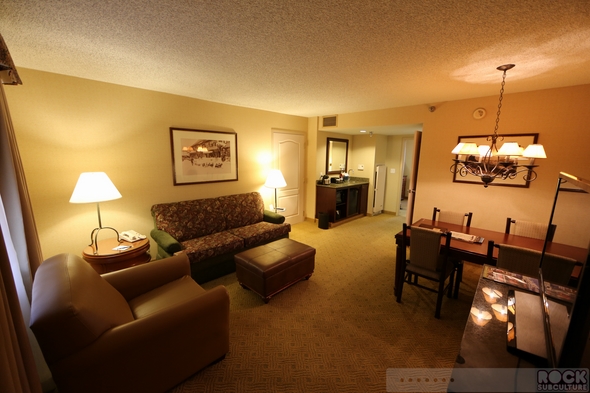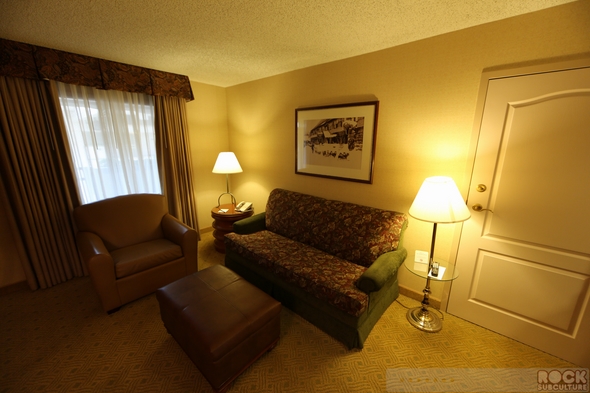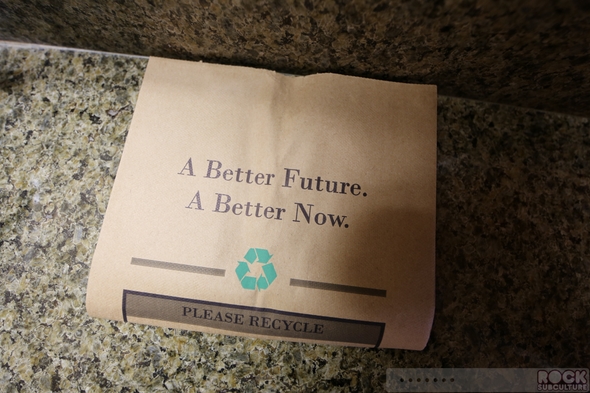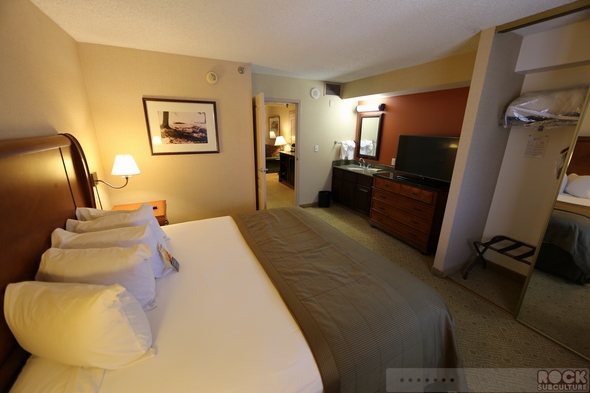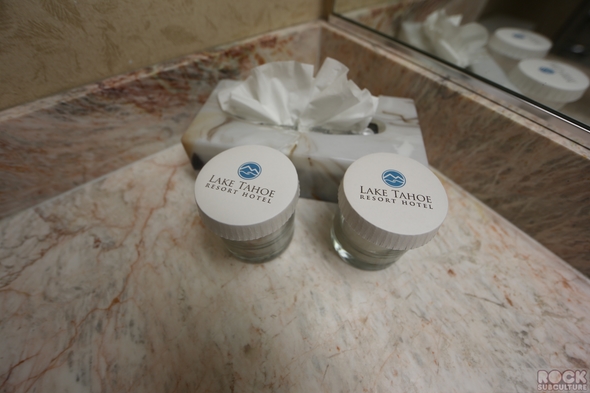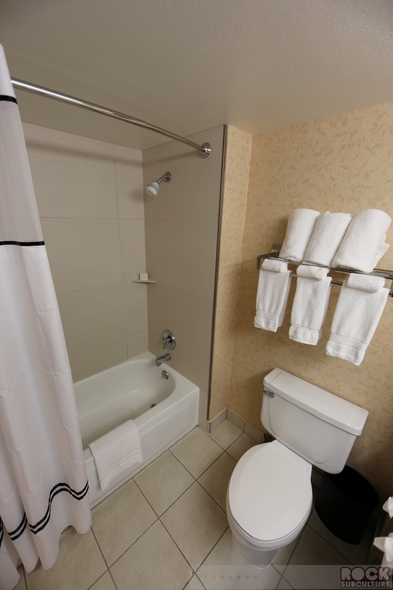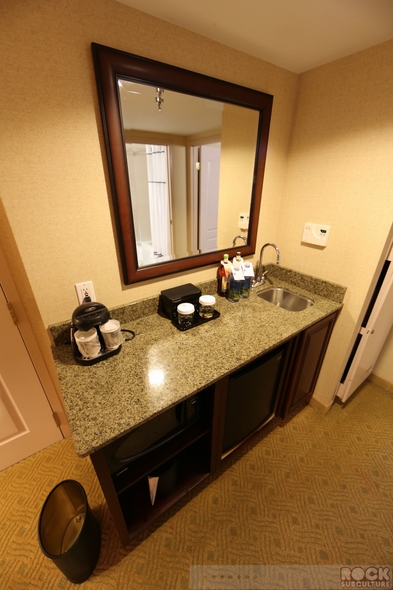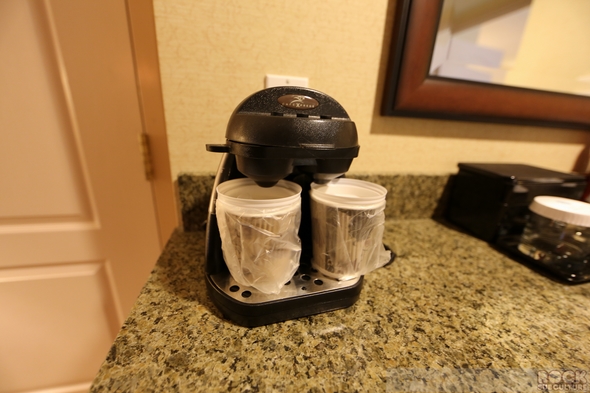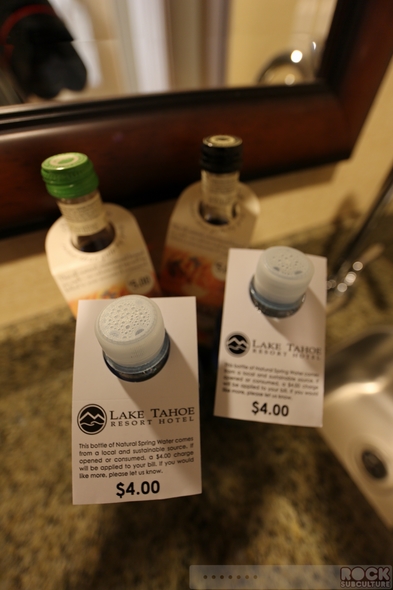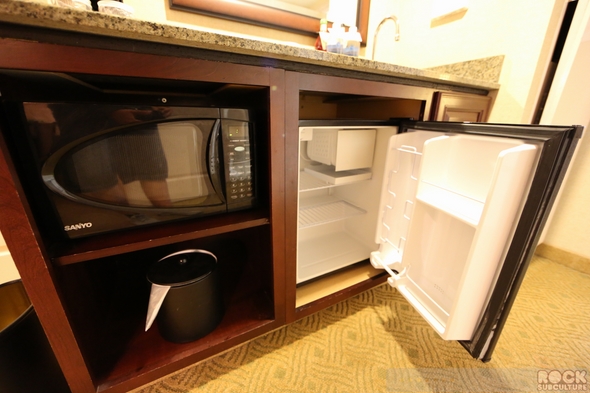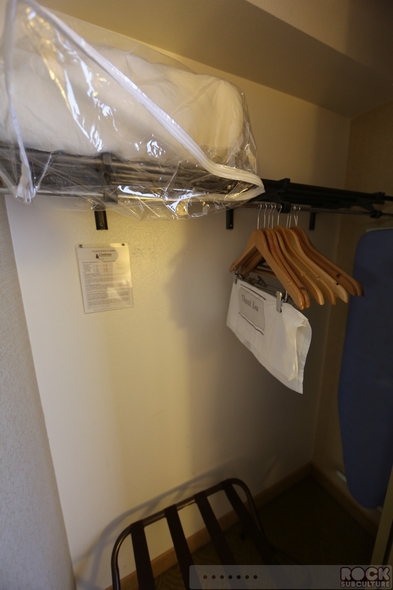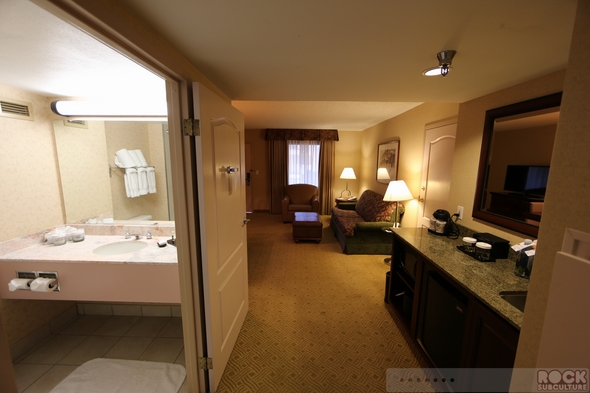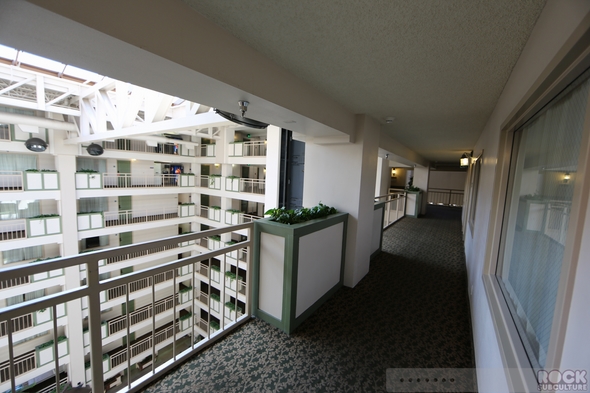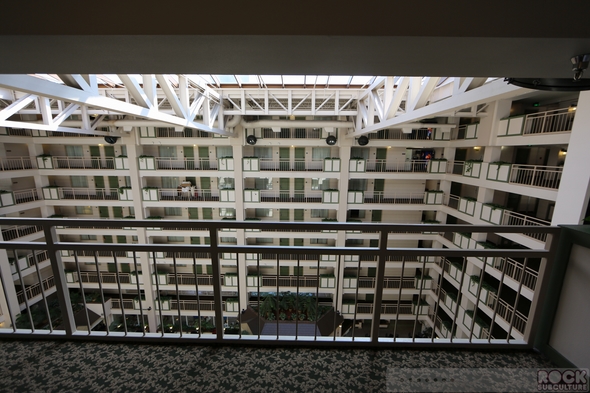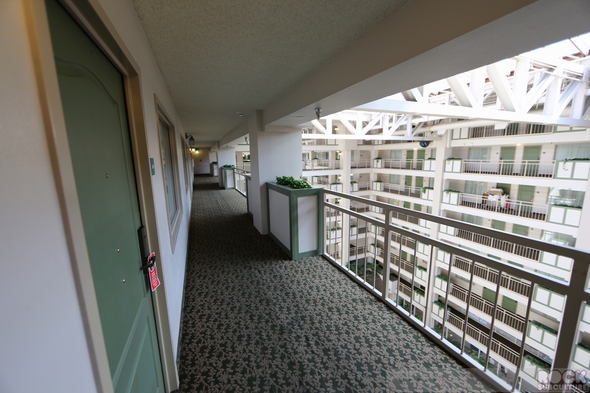 ROOM #2: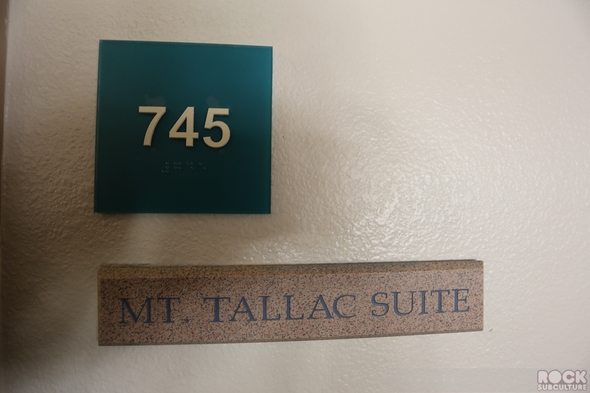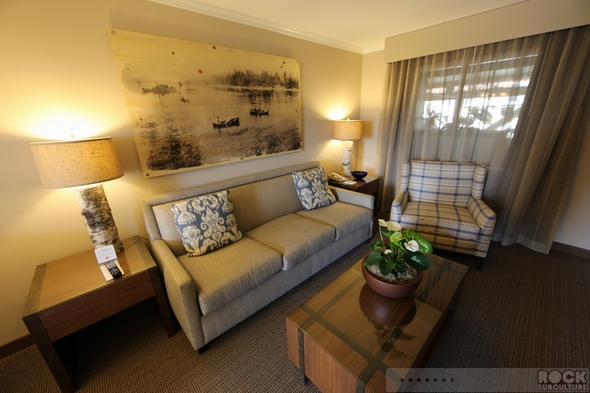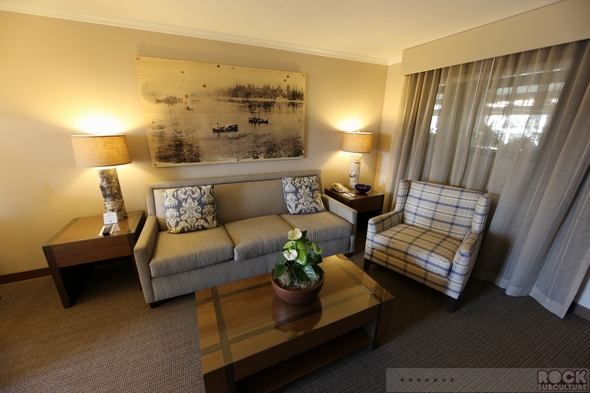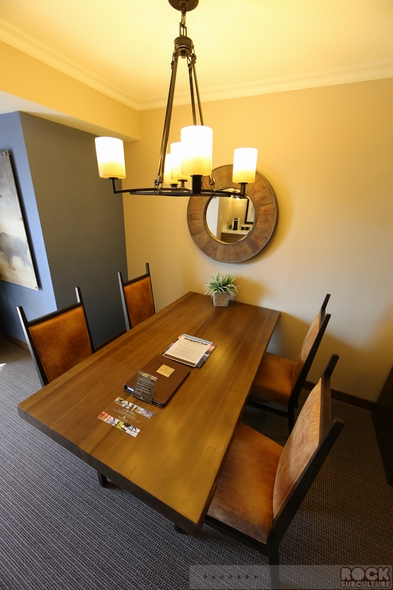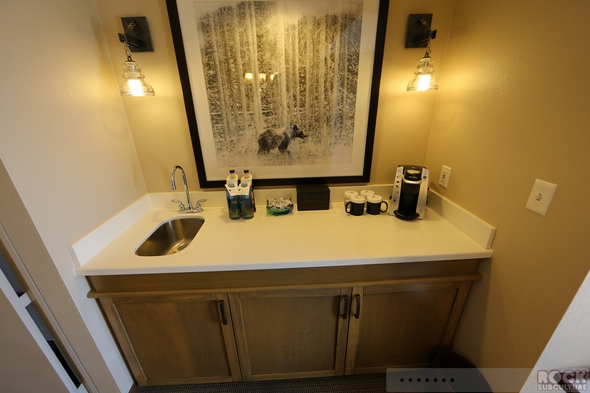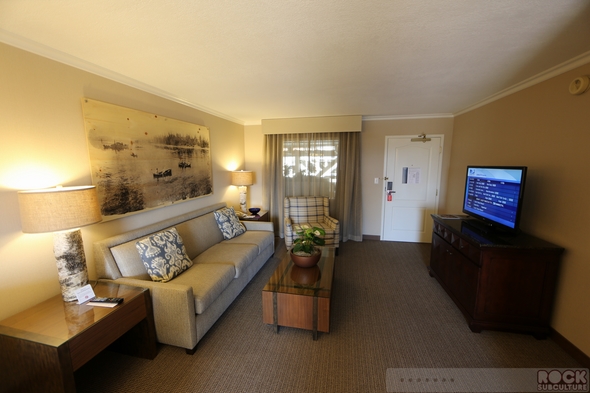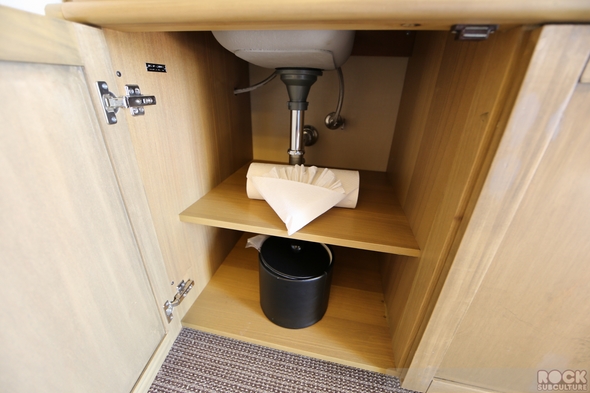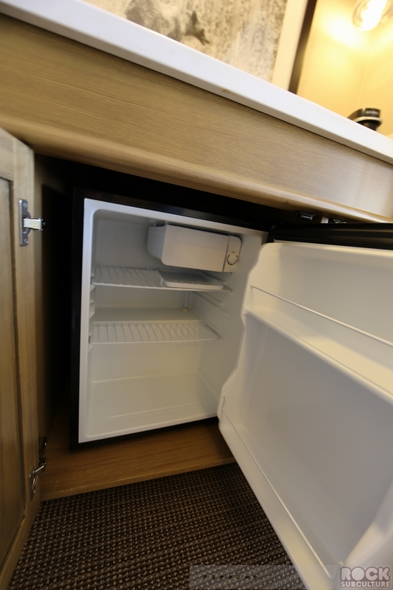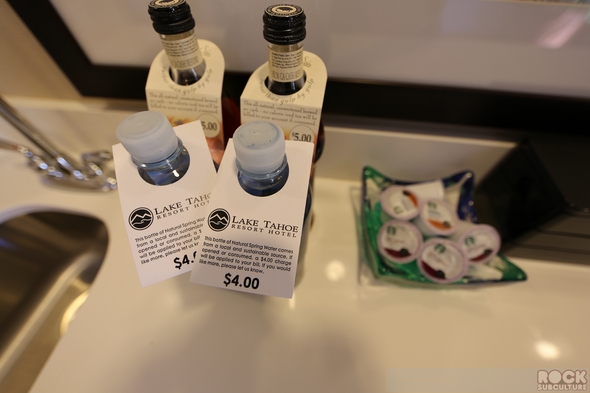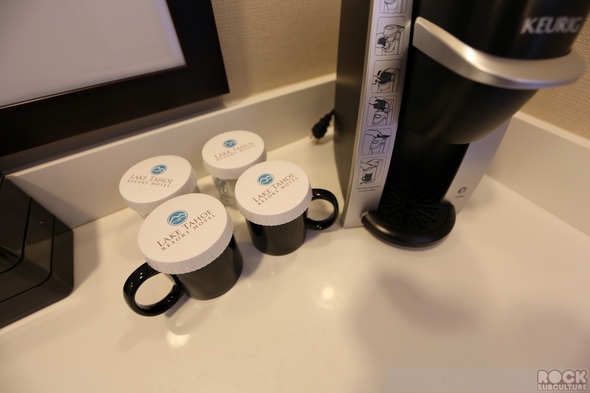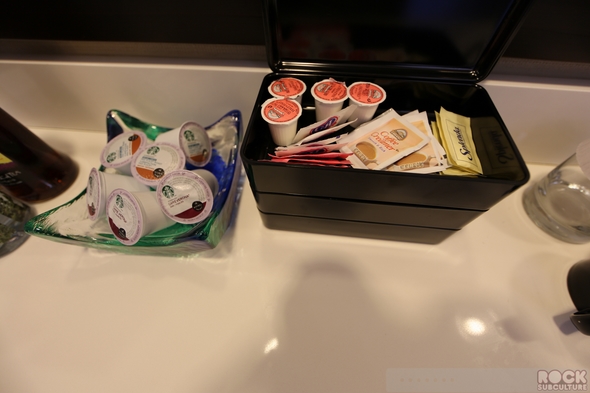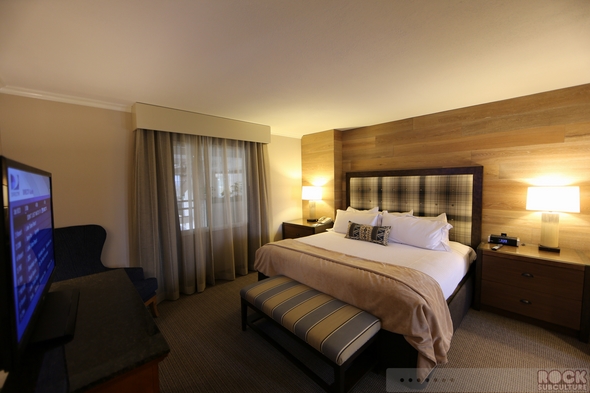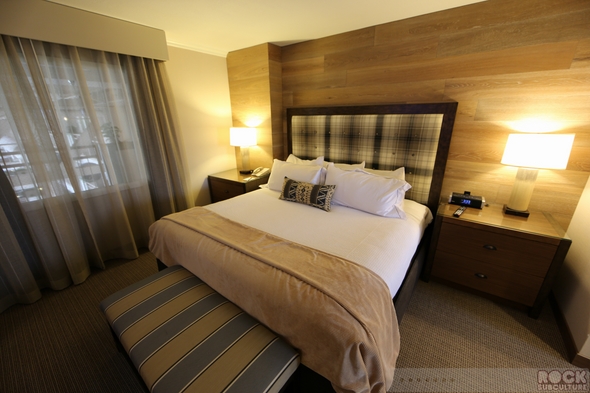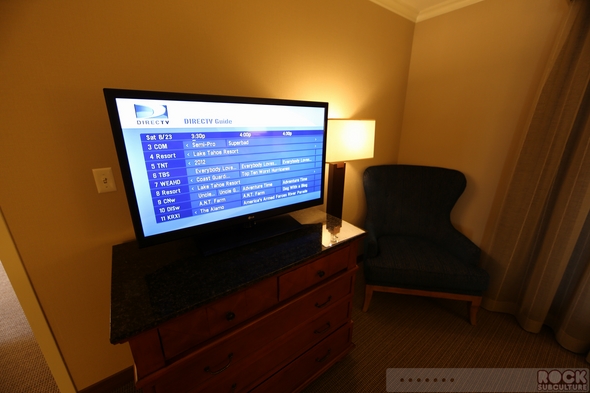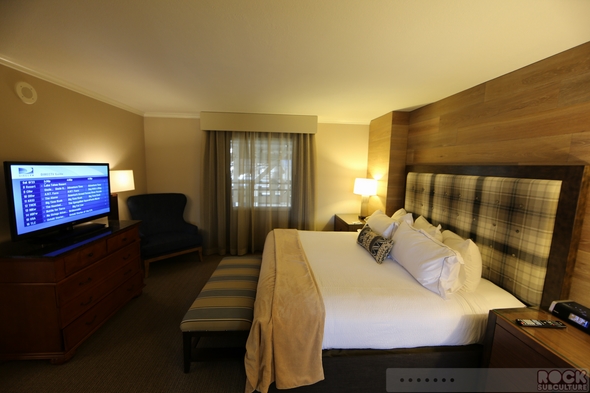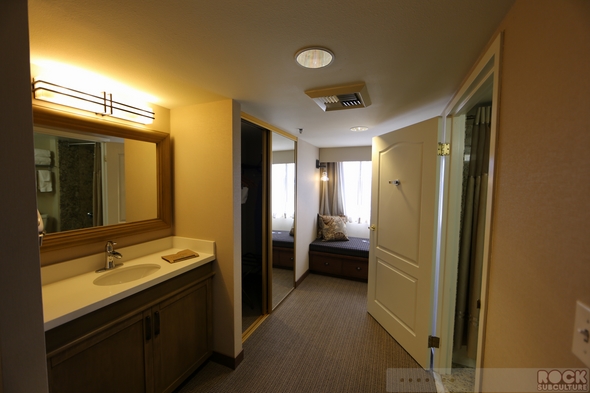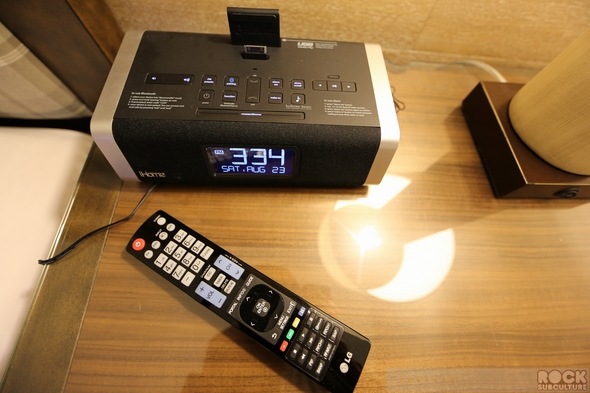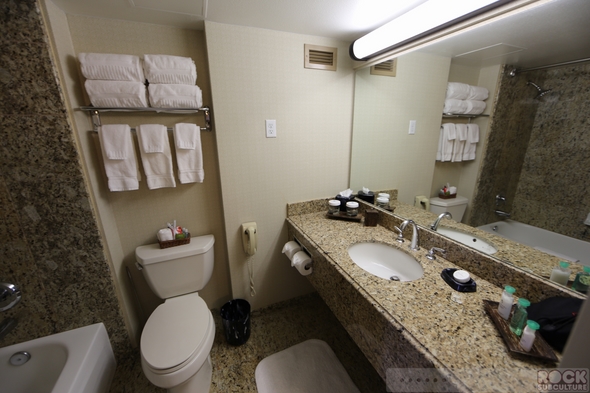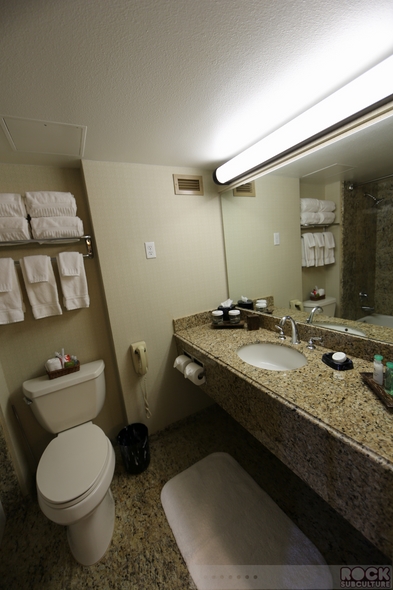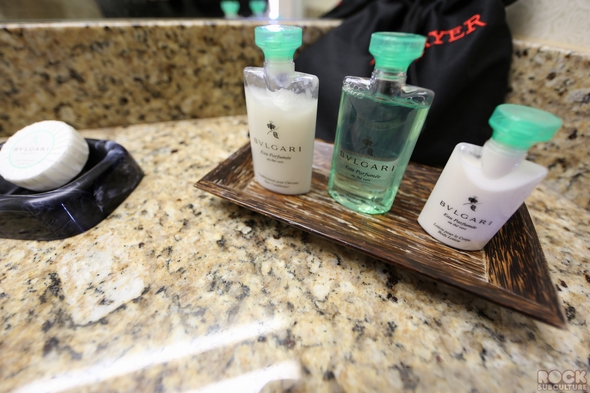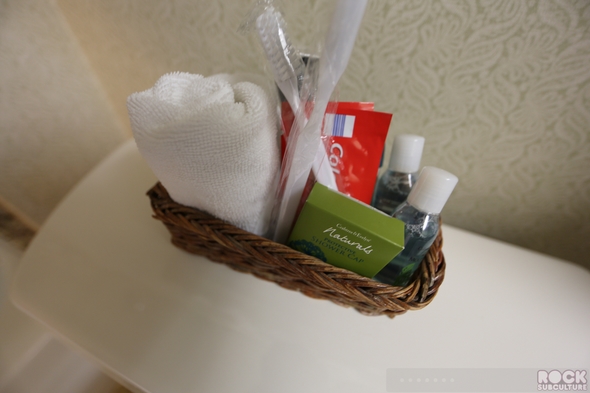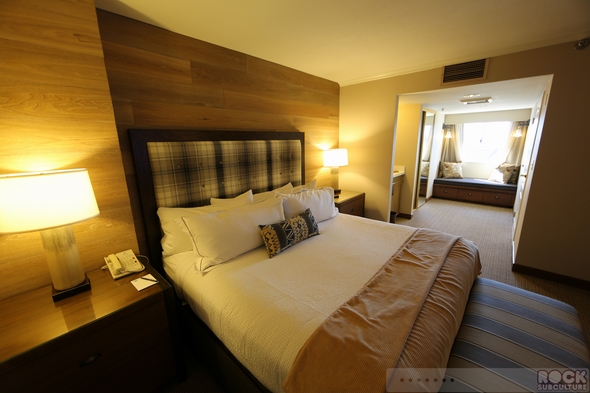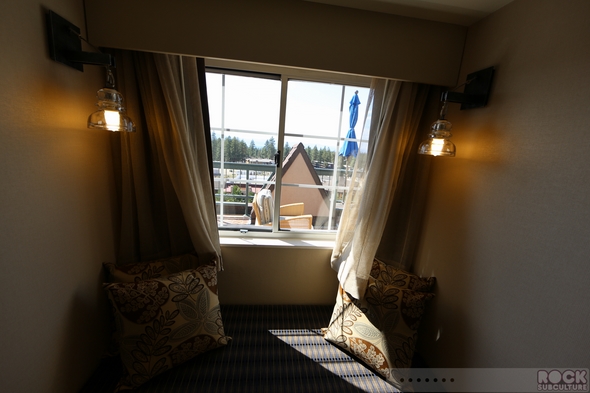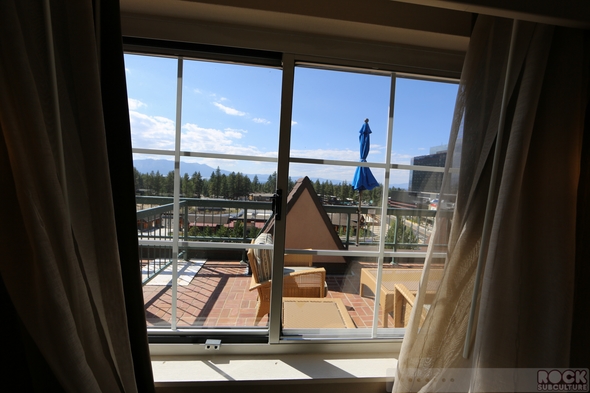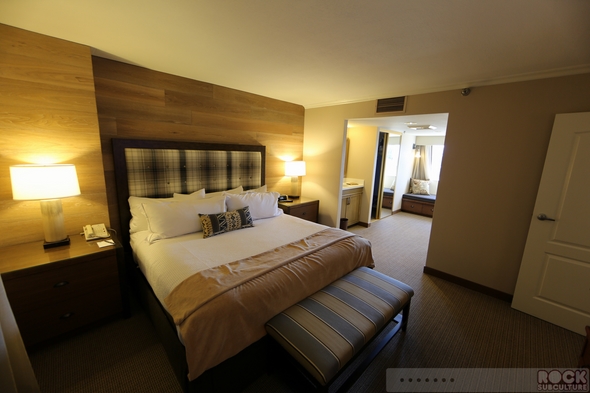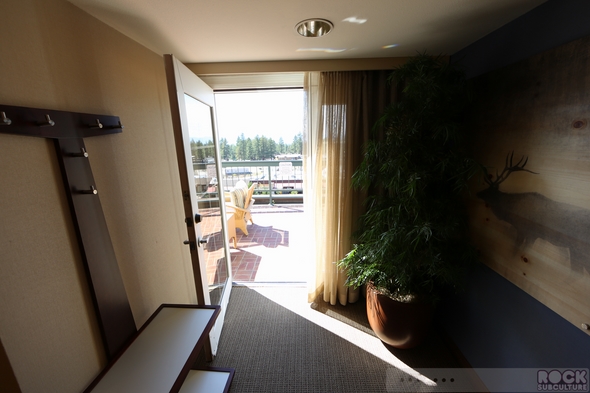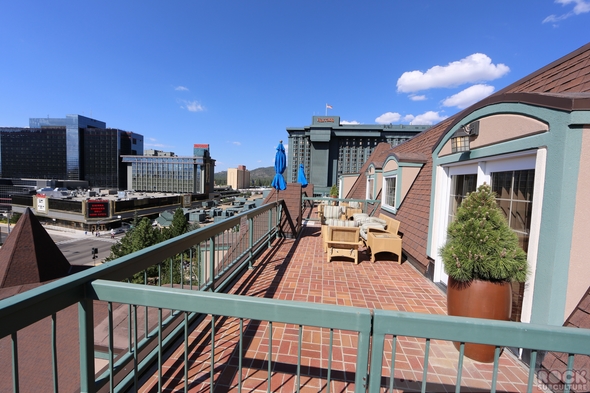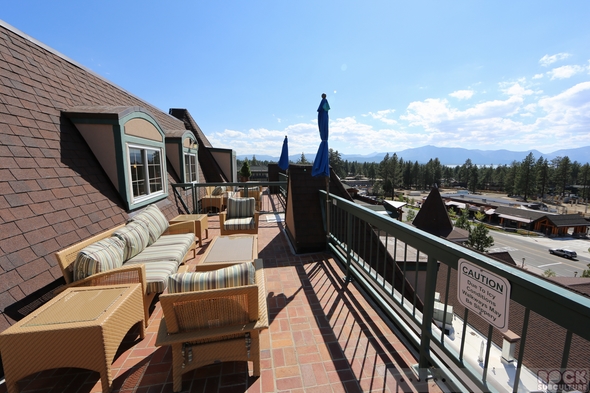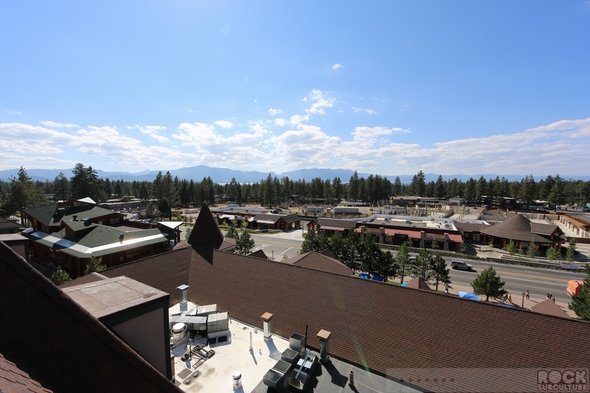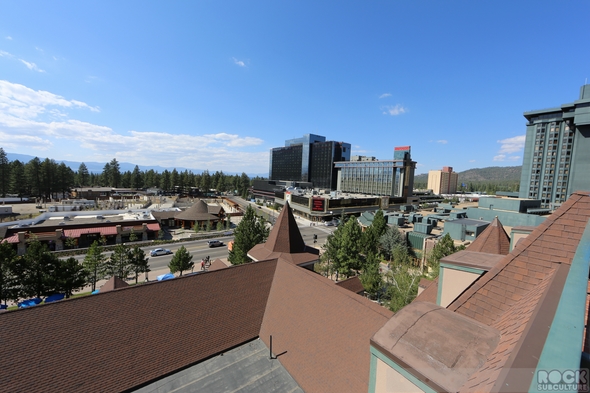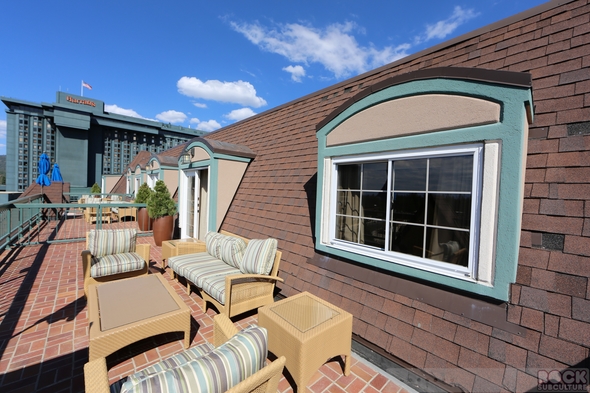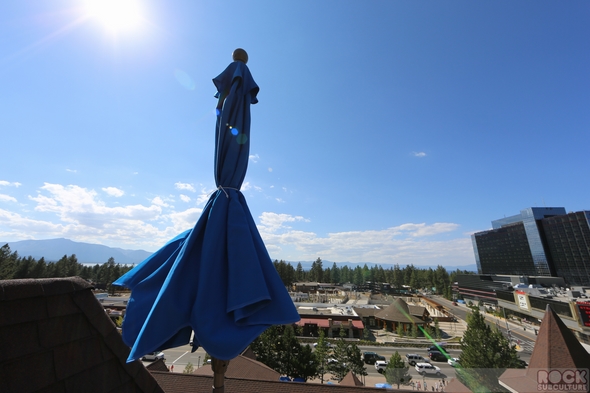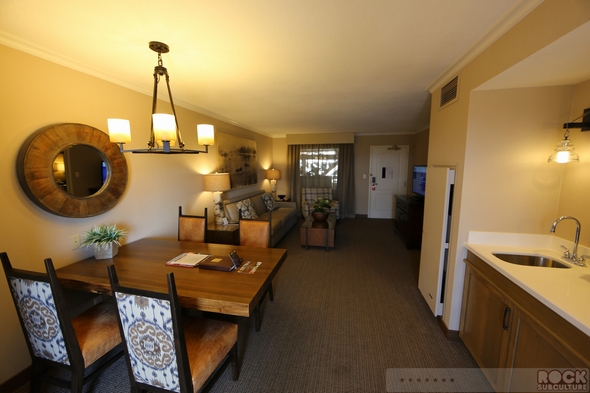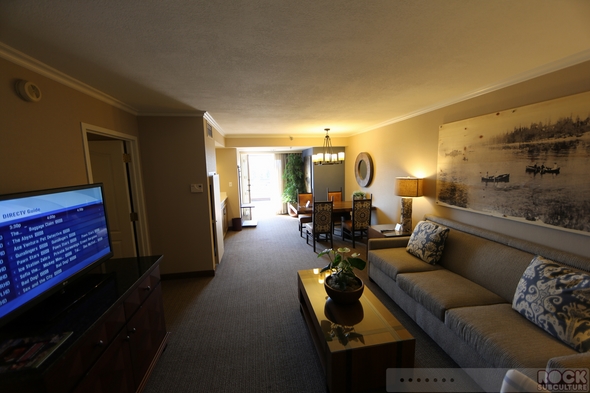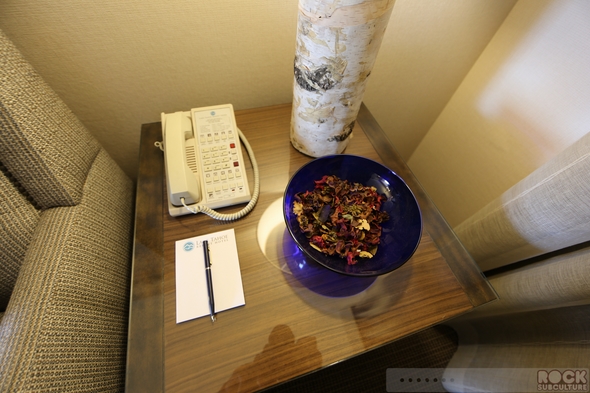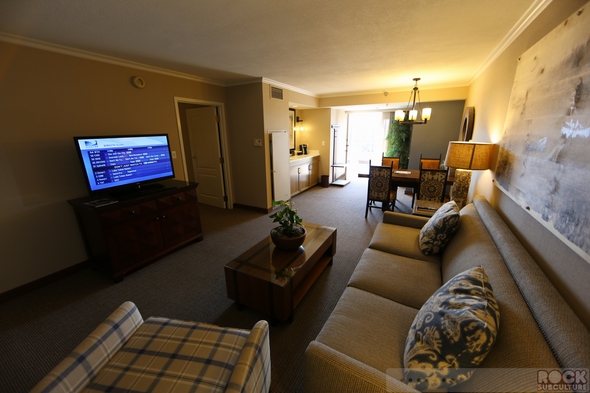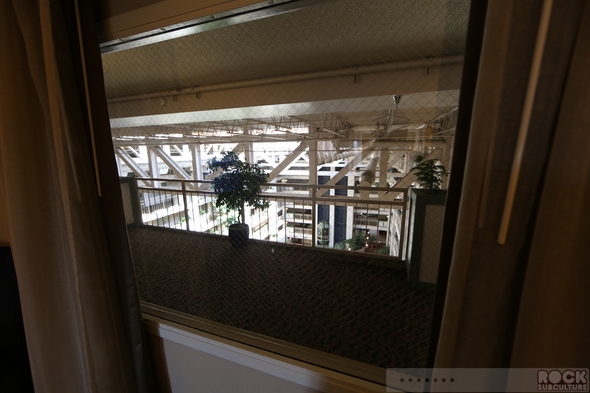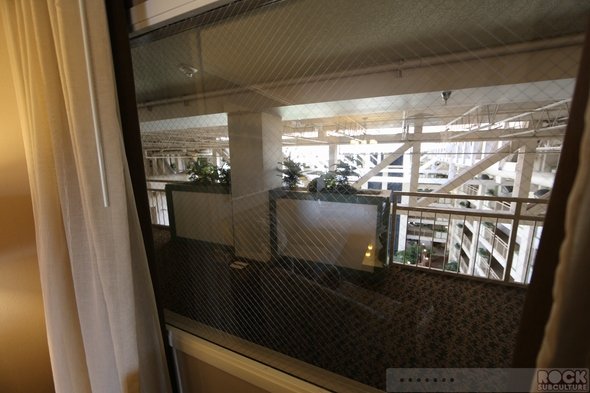 Common Areas: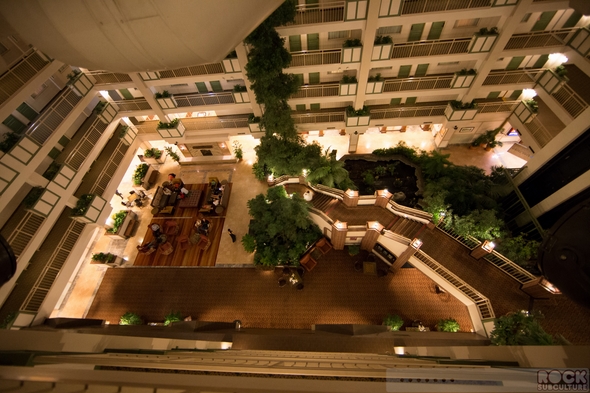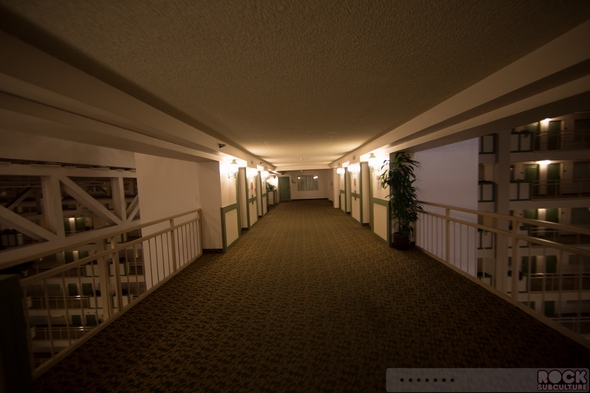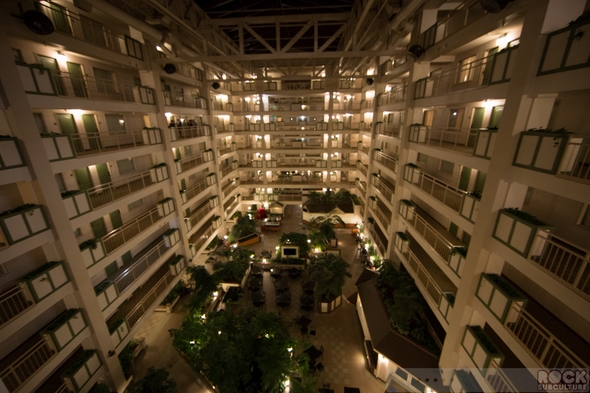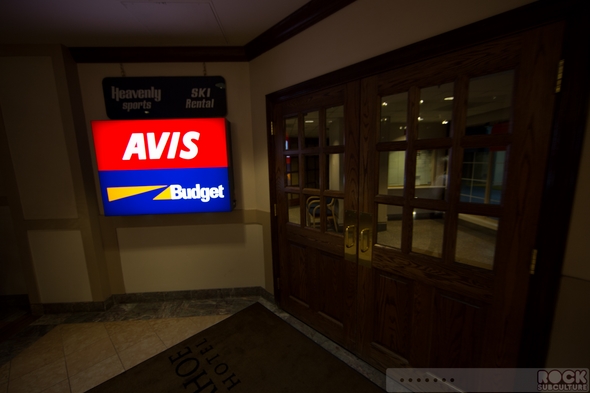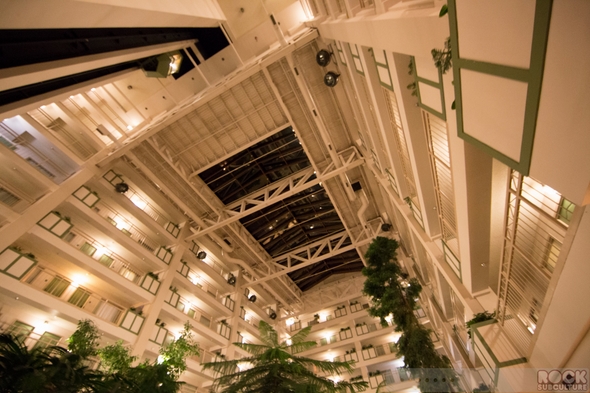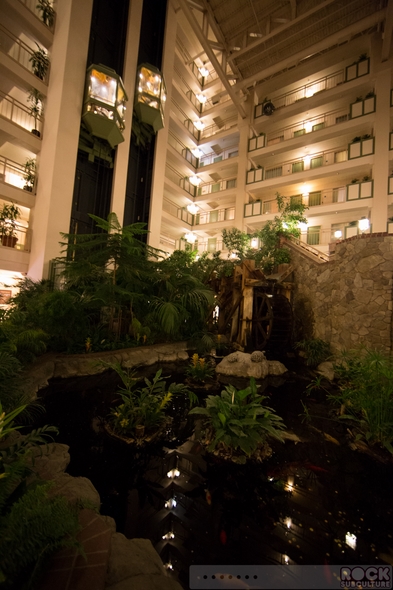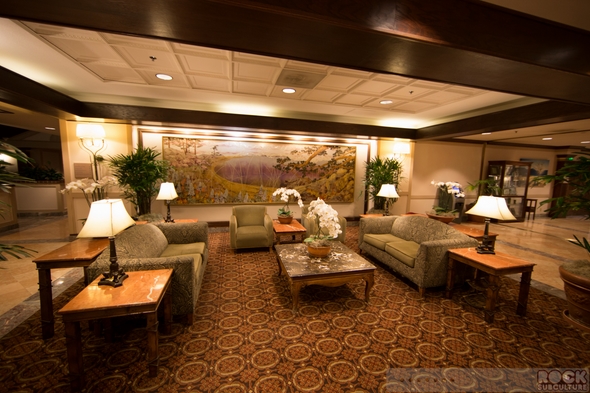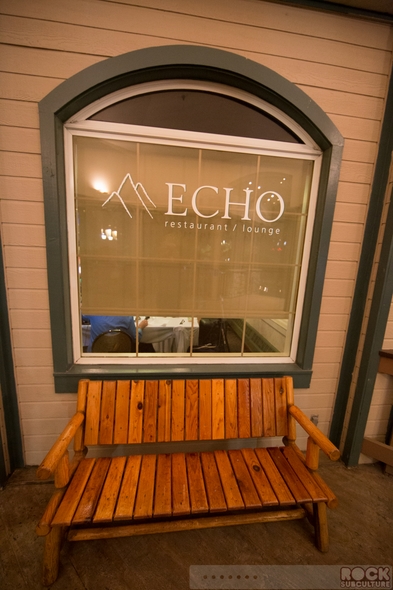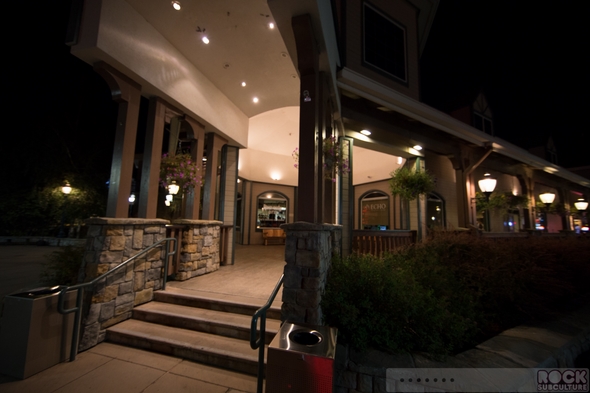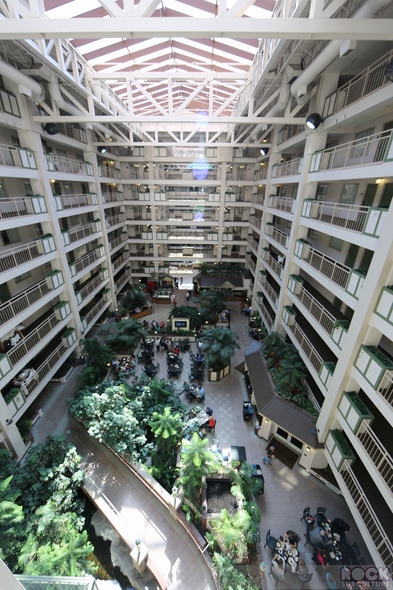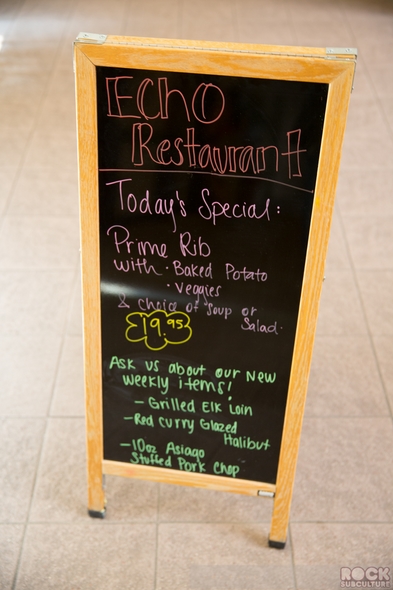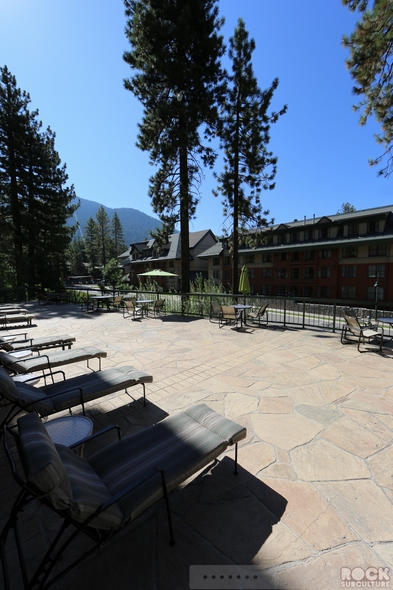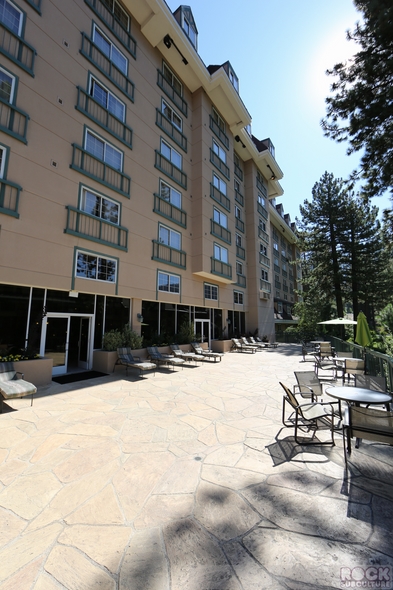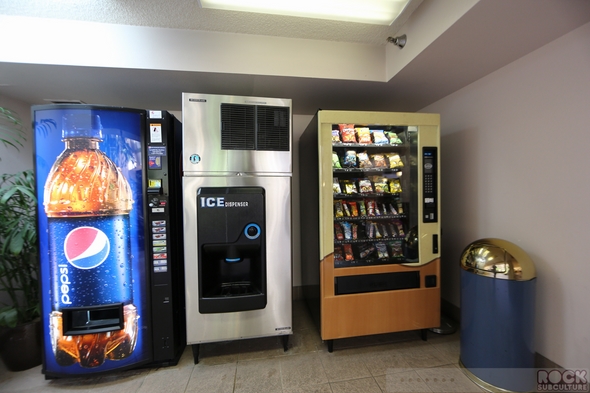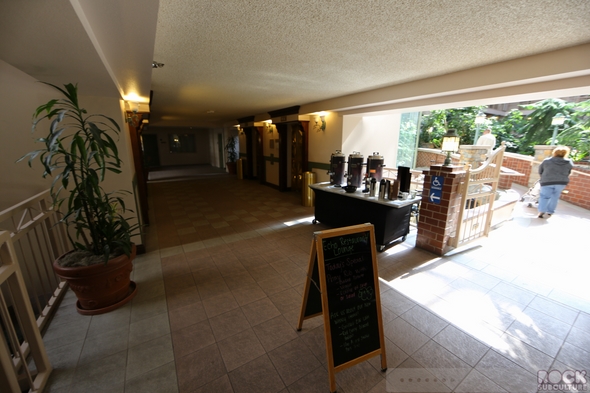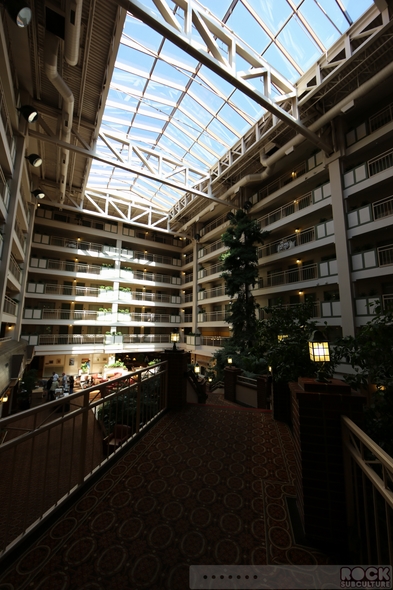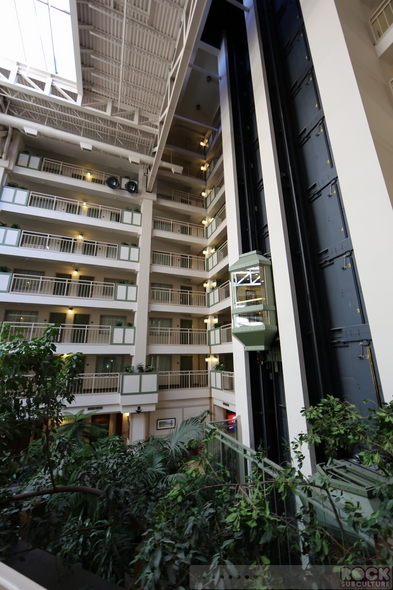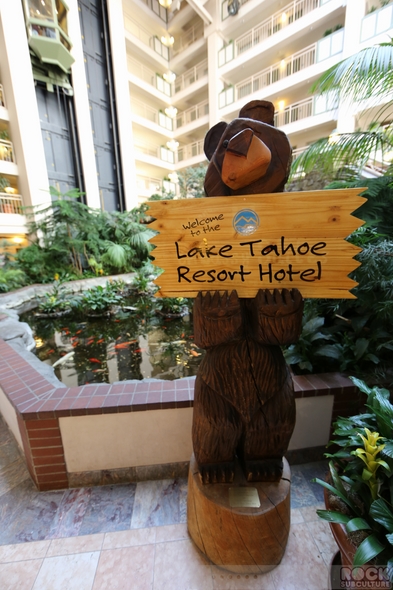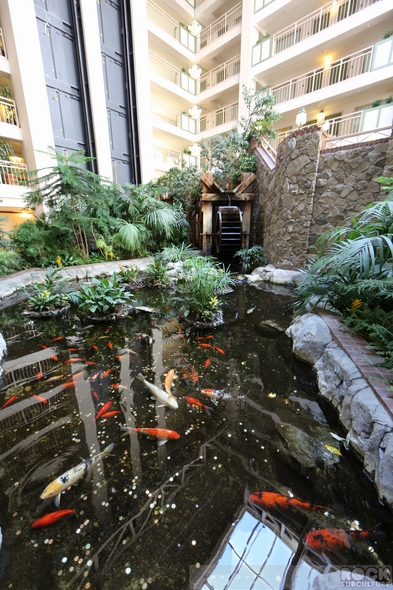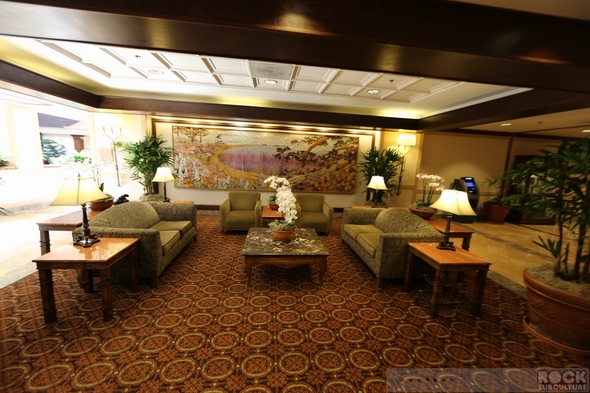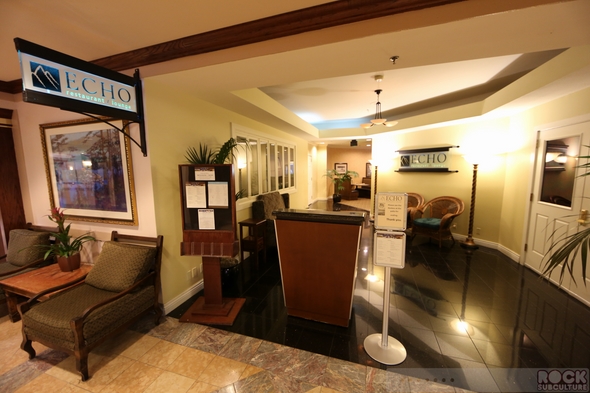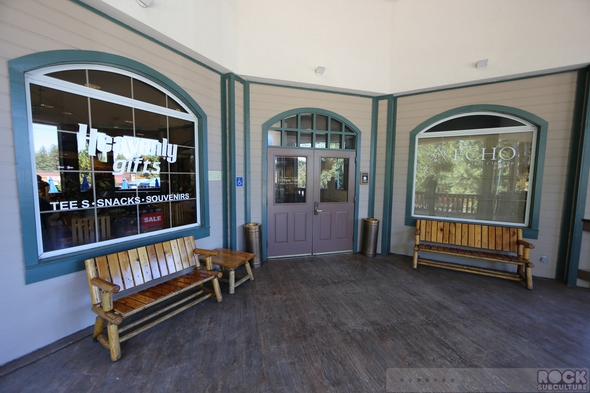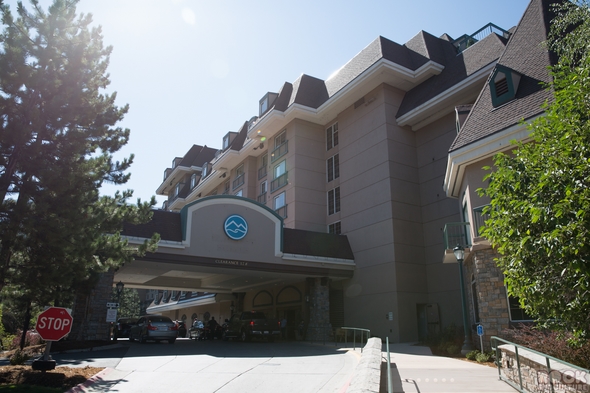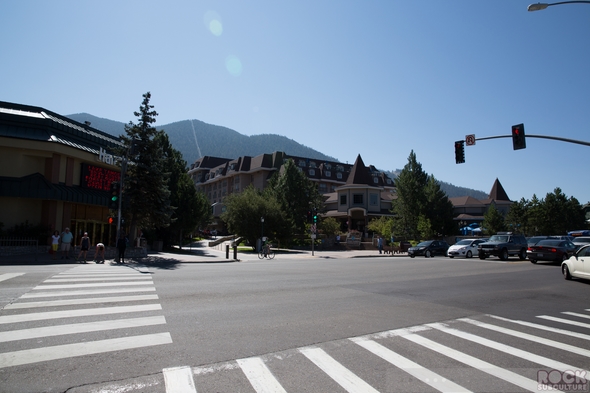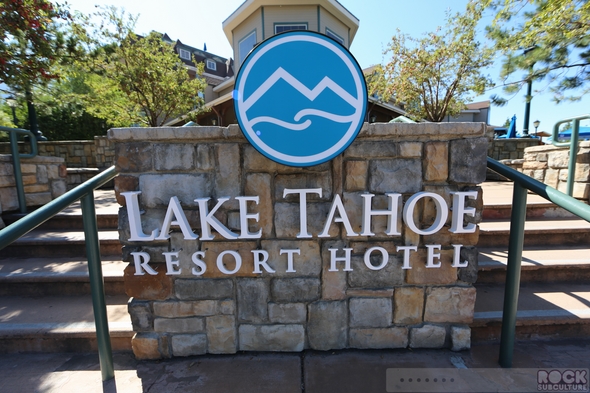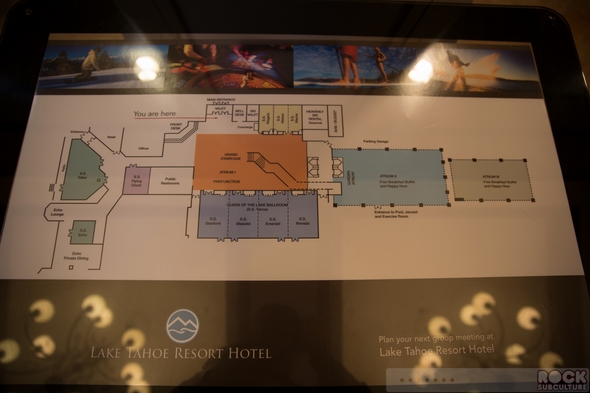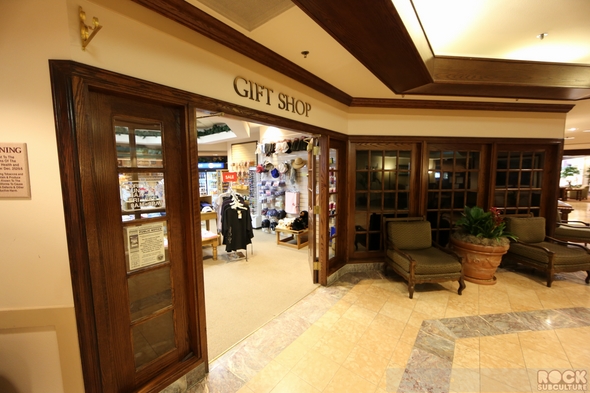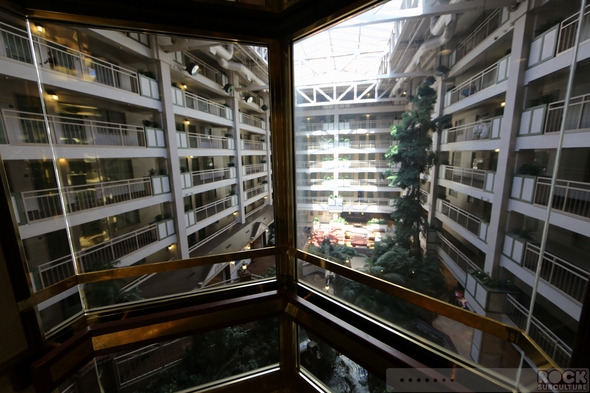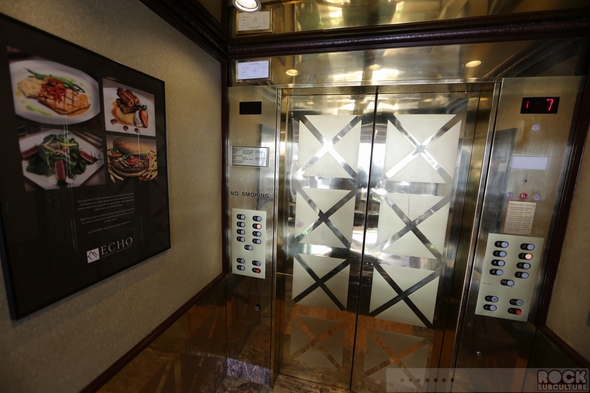 Jason DeBord