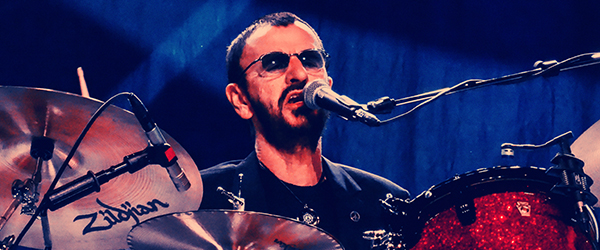 "I don't know about you, but this seems like a peace and love city…" A quote from a real rock and roll legend, Ringo Starr, at the City National Civic in San Jose last night as the front man for Ringo Starr and His All-Starr Band.  It seems to be a consistent and heartfelt message and sentiment from the former drummer for The Beatles, though he doesn't really "front" the group of talented musicians that share the stage with him on his touring concert event so much as jam with them and turn the spotlight not only on their gifts as artists but also provides a platform with which to share their own music with fans.  It was truly a spectacular concert on all levels Sunday night, with a collection of amazing artists, a superb setlist, and an excellent production (top quality sound and lights, etc.).  Not only did Ringo Starr play his own music, new and old… so, too, did his friends, which include Steve Lukather, Gregg Rolie, Richard Page, Todd Rundgren, Warren Ham, and Greg Bissonette.  I would rank it as one of the best shows I've been to in 2014, and really an honor to see such legends all play together on stage.  They seemed to be having as much fun as the rest of us, and it was more like a glimpse into a two hour long jam session.

Who: Ringo Starr and His All-Starr Band
Venue: City National Civic
Where: San Jose, California
Promoter: Nederlander
When: July 13, 2014
Seating: Section 102, Row AA, Seat 18 (front row, center section; also photo pass first four songs shot from soundboard)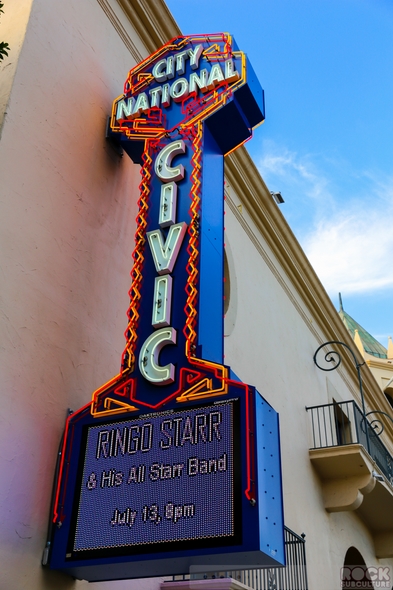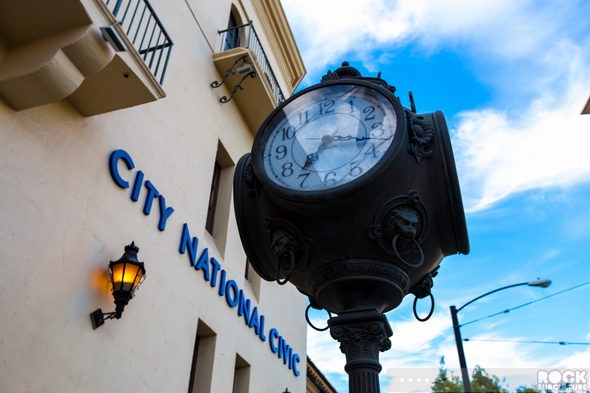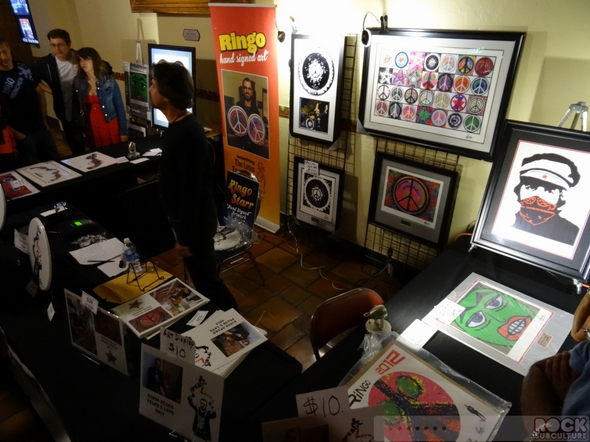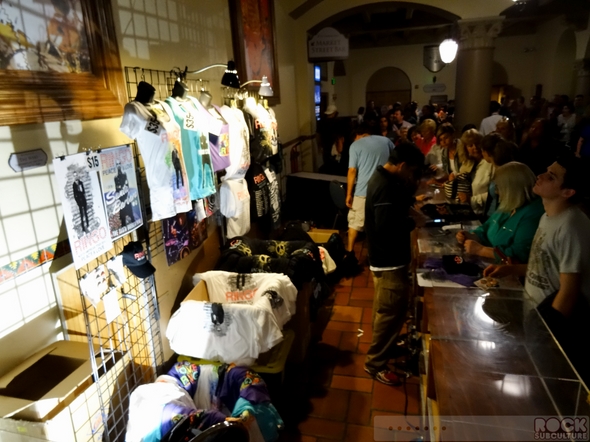 This tour is running as "an evening with…" style concert, with no opening or supporting act.  It began promptly at 8:00 and ran for about two hours.
The venune, the City National Civic, is owned by the City of San Jose.  It holds about 3,000, with seats filling the floor and with tiered seating and balconies along the sides and back.
It appeared to be sold out, and the crowd included fans of all ages and eras.
My friend Nick invited me to this show, and had purchased center section, front row seats, so the vantagepoint was incredible.
As I was slotted to take photos for this review, I spent the first four songs at the soundboard at the back of the venue for photography, moved my equipment to my car (and missed about two songs), then came back and made my way to the seat my friend purchased for me.  Apparently, someone saw it was empty and moved up to it, and it took two ushers and two songs to remove her, but I eventually got seated.
Ringo Starr and His All-Star Band
Members
Ringo Starr – drums, keyboards, percussion, vocals
Steve Lukather (Toto) – guitar, vocals
Gregg Rolie (Santana and Journey) – organ, keyboards, vocals
Todd Rundgren (Nazz, Utopia and The New Cars) – guitar, harmonica, bass, percussion, keyboards, vocals
Richard Page (Mr. Mister) – bass, acoustic guitar, vocals
Warren Ham (Bloodrock and AD) – saxophone, keyboards, percussion, vocals
Gregg Bissonette (David Lee Roth) – drums, percussion, vocals
I've actually never seen any of the former Beatles live in concert before last night, so I was really excited about this show.  The Beatles and their catalog of music is kind of the Bible of rock and roll – everything came from it, directly or indirectly – so Ringo Starr is about as legendary as you get when it comes to popular music.
I was probably just as excited to see Steve Lukather from Toto and Richard Page from Mr. Mister perform, as I am huge fans of their respective bands and their music.
The staging of the show is very clean and streamlined (I've been to some other collaborative shows where the stage is a mess of mix and match equipment), and their set-up was very democratic.  As mentioned in the opening, Ringo does not come across as having any ego at all – I get the sense he just loves music, playing with a band, and connecting with fans.
The first thing that struck me is how great Ringo looks.  If I didn't know any better, I would think he was in his early 50s (he just celebrated his 74th last week).  The man looks fantastic.  And he just has such a happy, friendly vibe about him.  He also incorporates a lot of funny banter in-between songs throughout his show.
It was interesting to see him singing and on mic, and I was really impressed with the degree to which he connects with individual audience members as he performs – pointing, locking eyes, smiling – he is a very engaging artist.
As this collaborative show is framed by the music, I think a large part of looking back at the show is reflecting on the music that was performed…  below is the set list for the Ringo Starr concert at the City National Civic in San Jose on July 13, 2014:
Setlist
        Matchbox (Carl Perkins cover)
        It Don't Come Easy (Ringo Starr song)
        Wings (Ringo Starr song)
        I Saw the Light (Todd Rundgren cover)
        Evil Ways (Willie Bobo cover)
        Rosanna (Toto cover)
        Kyrie (Mr. Mister cover)
        Bang the Drum All Day (Todd Rundgren cover)
        Boys (The Shirelles cover)
        Don't Pass Me By (The Beatles cover)
        Yellow Submarine (The Beatles cover)
        Black Magic Woman / Gypsy Queen (Santana cover)
        Honey Don't (Carl Perkins cover)
        Anthem (Ringo Starr song)
        You Are Mine (Richard Page cover)
        Africa (Toto cover)
        Oye como va (Tito Puente cover)
        Love Is the Answer (Utopia cover)
        I Wanna Be Your Man (The Beatles cover)
        Broken Wings (Mr. Mister cover)
        Hold the Line (Toto cover)
        Photograph (Ringo Starr song)
        Act Naturally (Buck Owens cover)
        With a Little Help from My Friends (The Beatles cover)
        Give Peace a Chance (The Plastic Ono Band cover)
Obviously, it is nothing close to a "Beatles show", with very few Beatles songs played during the concert, and even with those, not the most obvious big hits.  Given the other players one stage, I think it makes a lot of sense to take the approach they have, as it is reflective more of the life and times of the other artists than it is Ringo Starr.
I would have to say that for me personally, the artist I was most impressed with last night was Steve Lukather.  He has such a natural gift with the guitar that it was mesmerizing watching him play – the guy is amazing.  I'm a huge fan of the Toto songs that were played, and honestly  it's difficult to image those renditions being bested.  I'm slated to see Toto play Mountain Winery in a few weeks, and can't wait to compare and contrast with last night's All-Starr covers of their music.
Another highlight for me were the songs fronted by Richard Page – not just the classics, but his newer song, "You Are Mine" as well.  His voice is still able to pull off the range and high notes that some of his songs require, and he is an amazing bass player as well.
Of course, "Black Magic Woman" was another highlight of the night – blazing version of the song.  Just incredible.
All of the guys on stage were fantastic, and I will definitely put this down as a must see tour for me every year as it comes around again.  Highest recommendation
Below are some photos of Ringo Starr and The All-Star Band performing on stage (click any image for higher resolution version of each photo):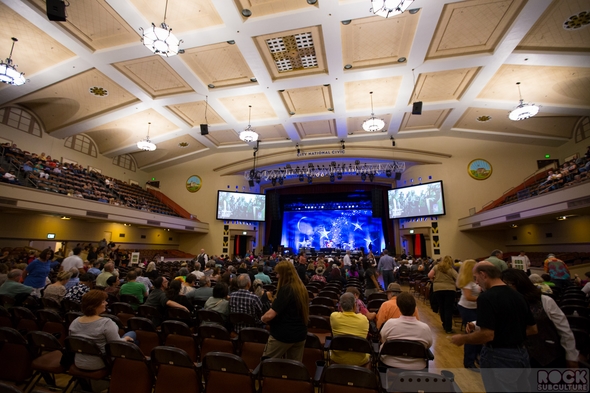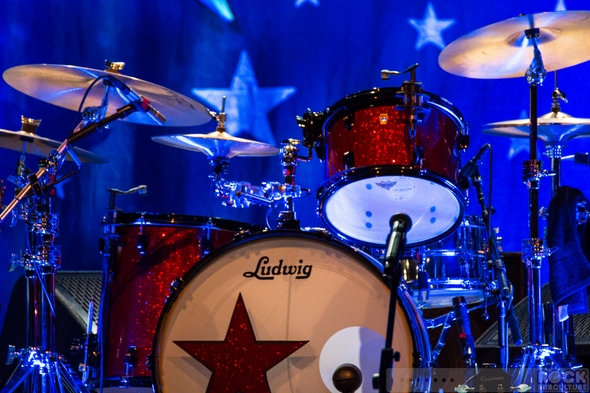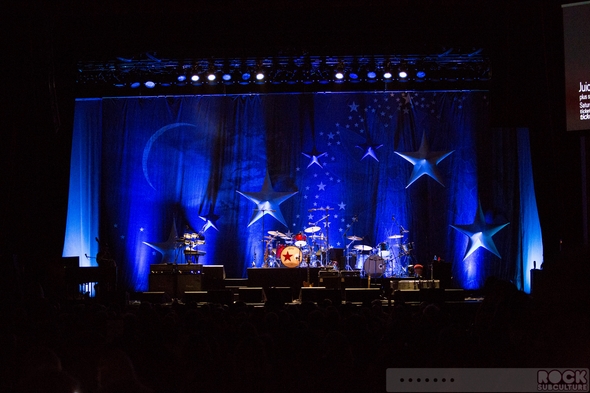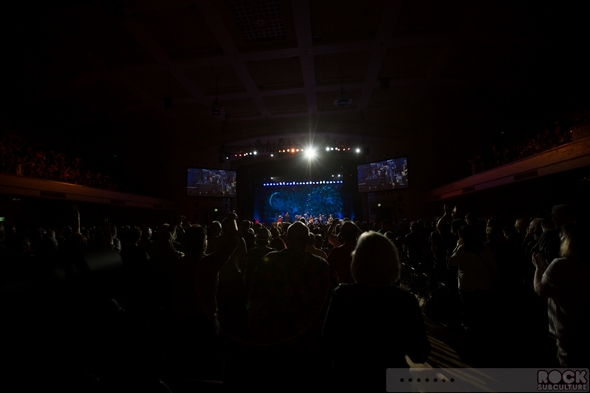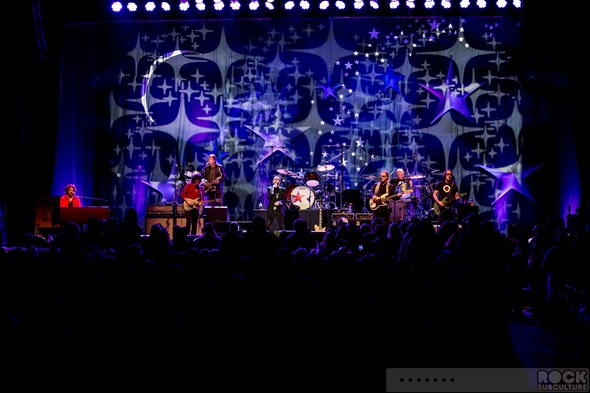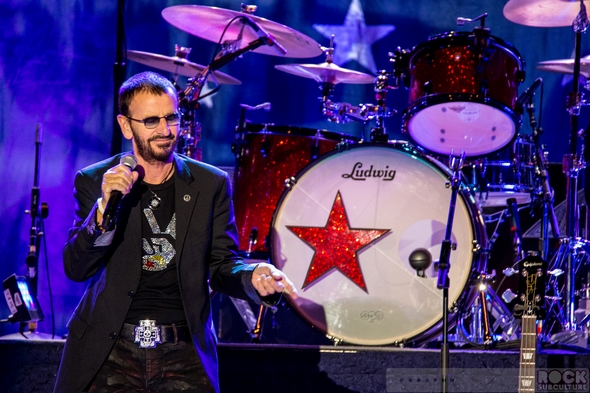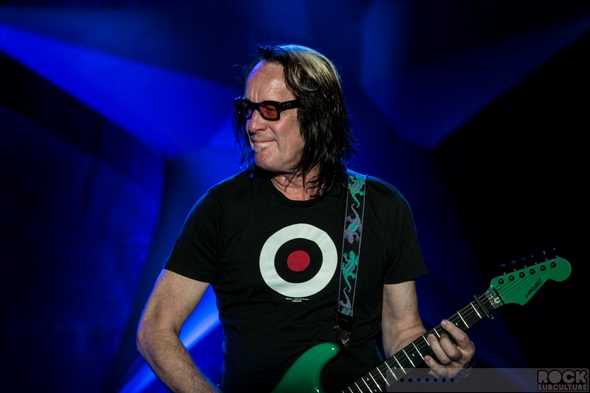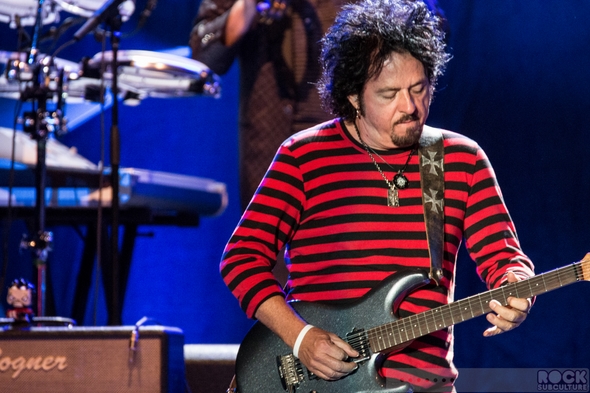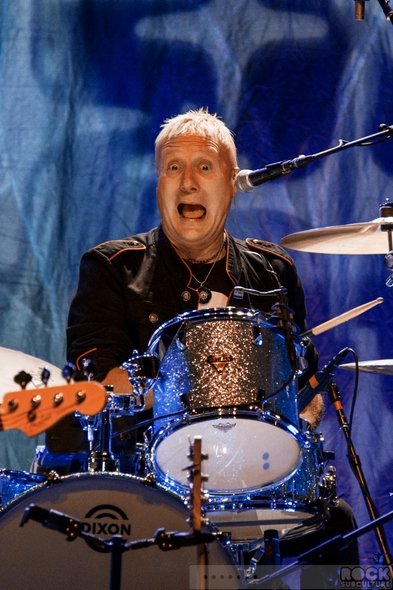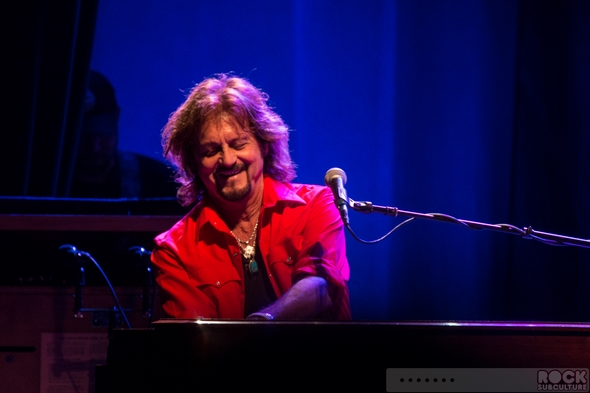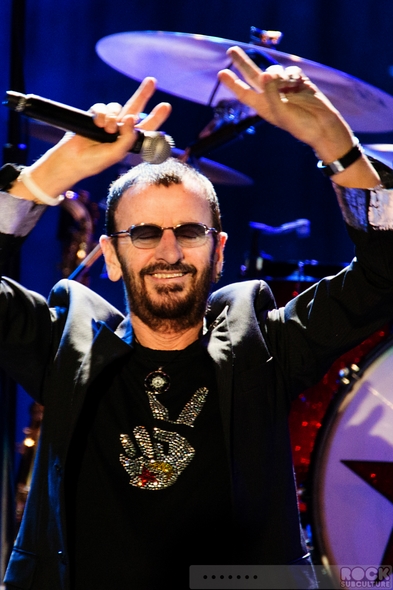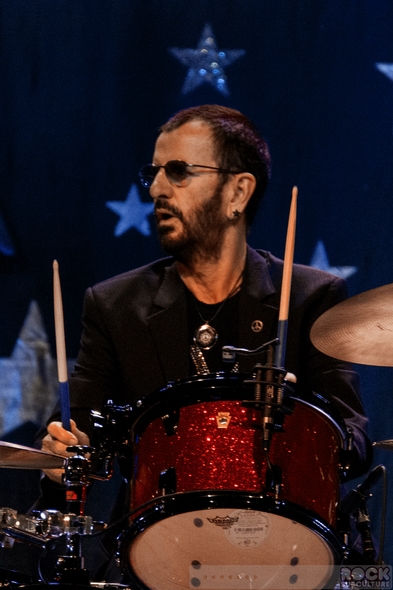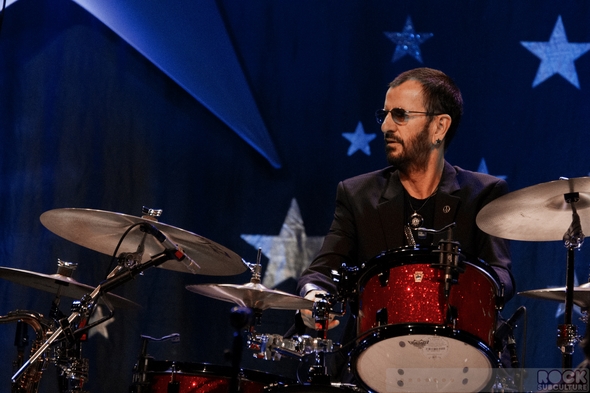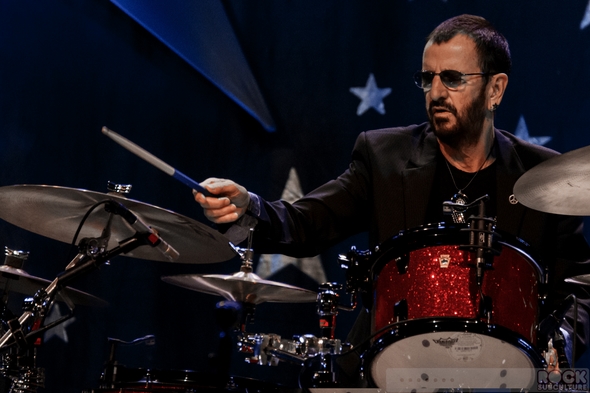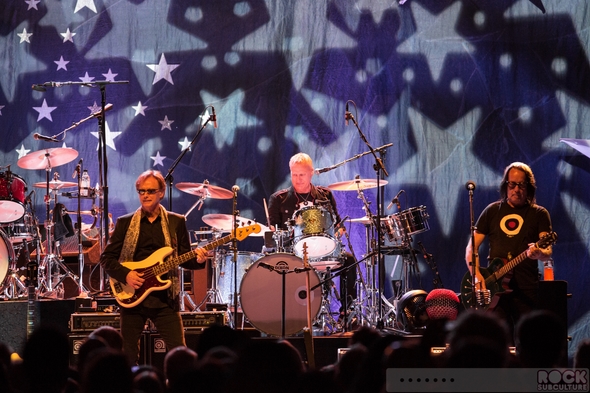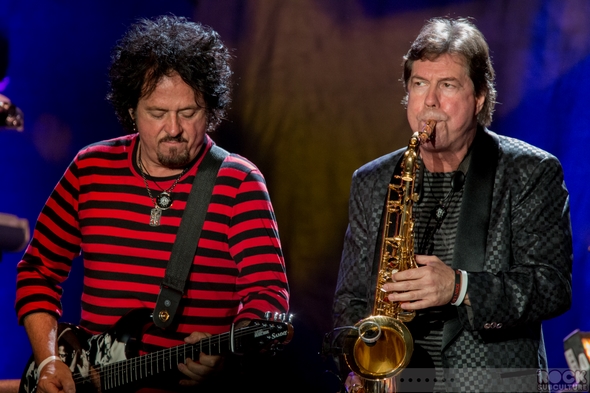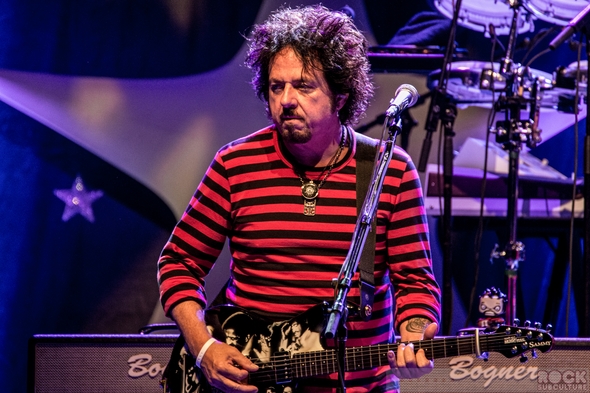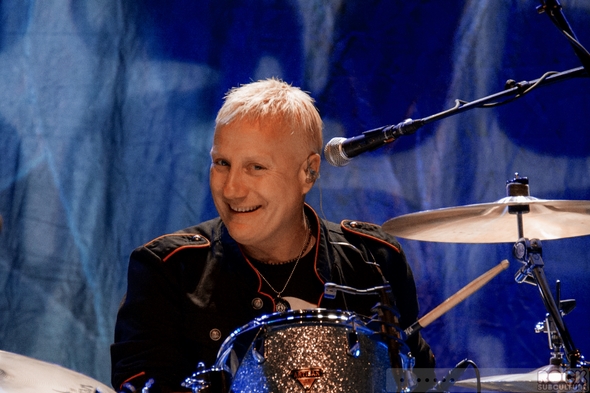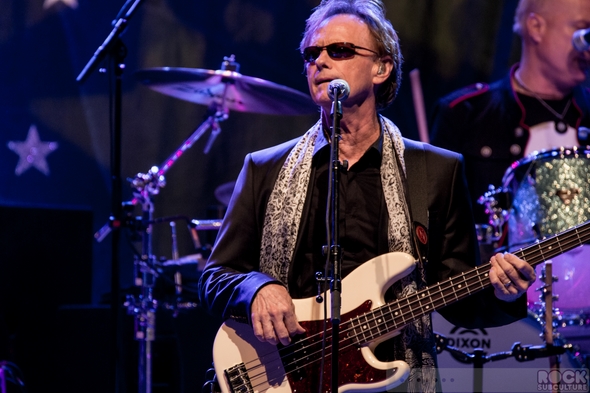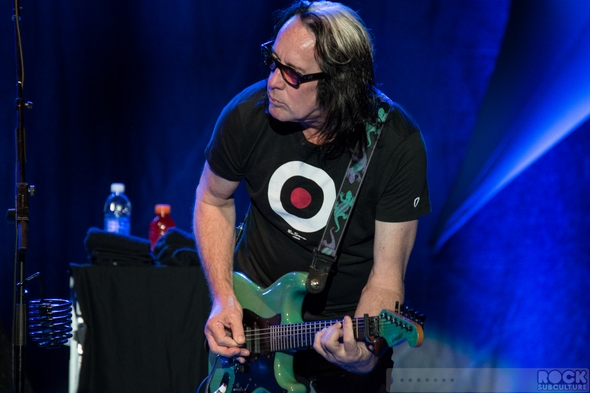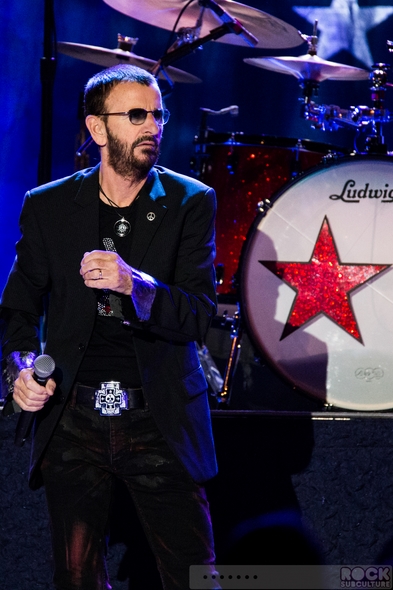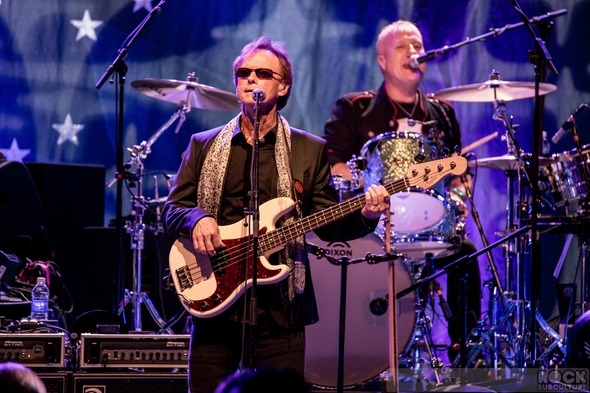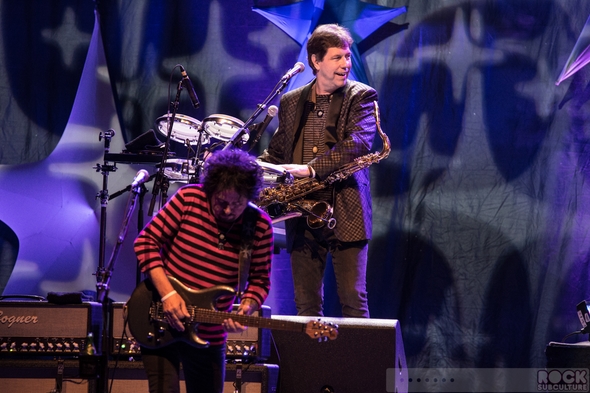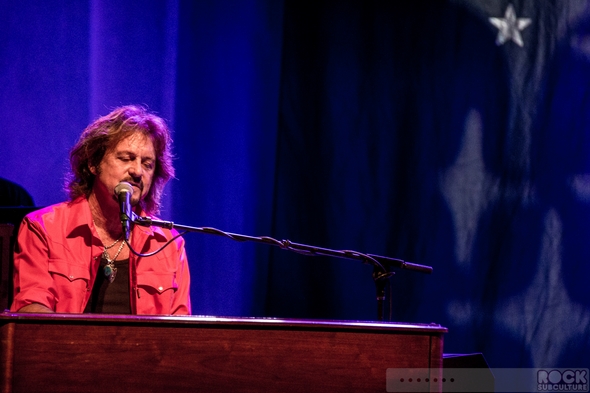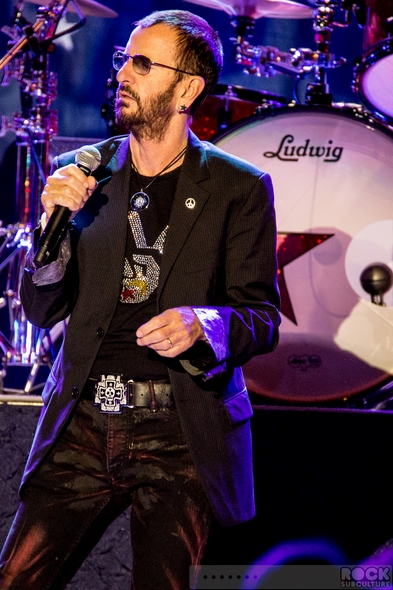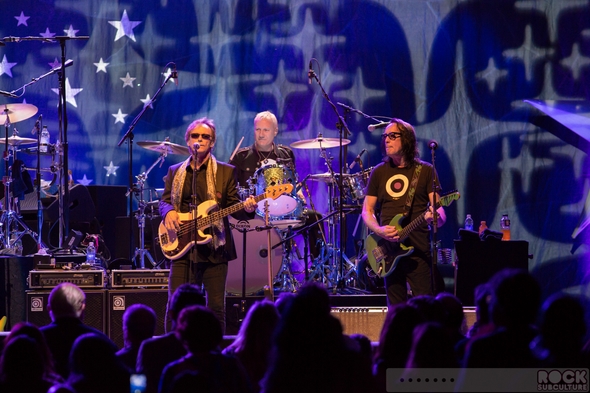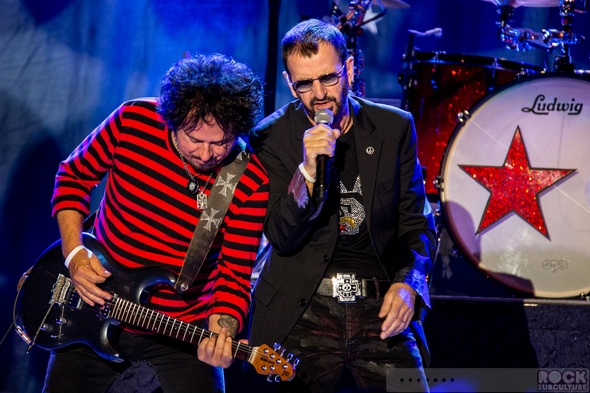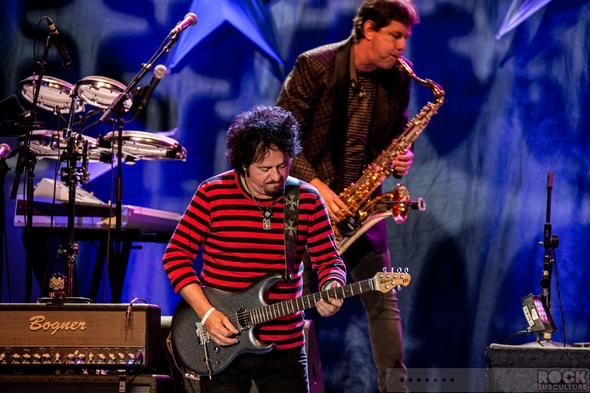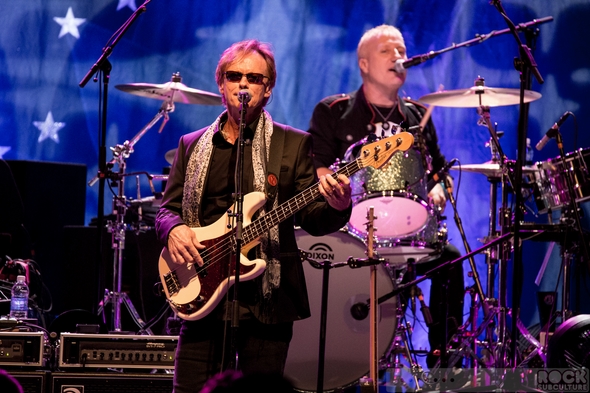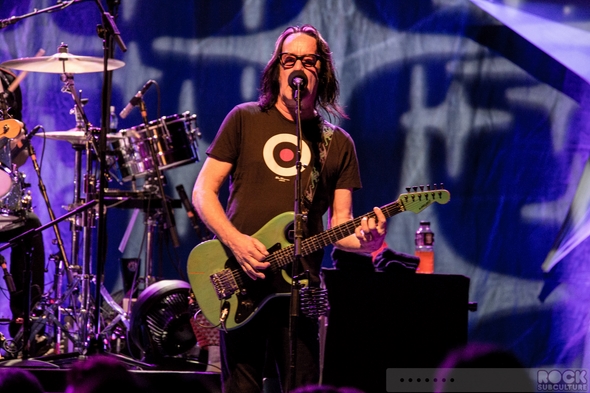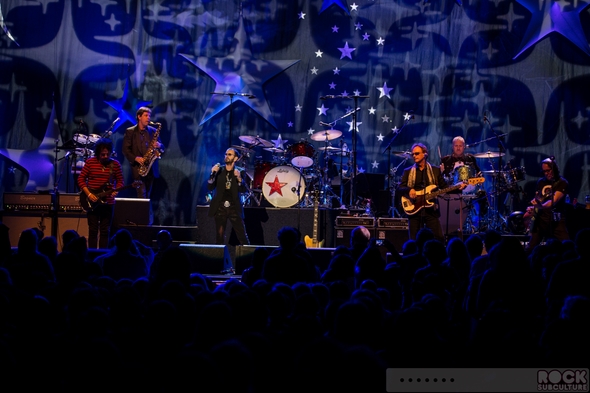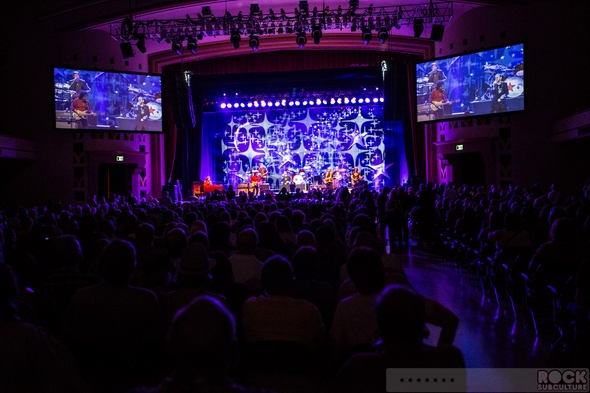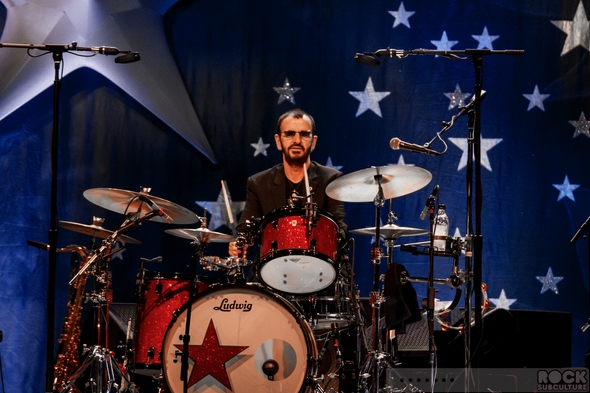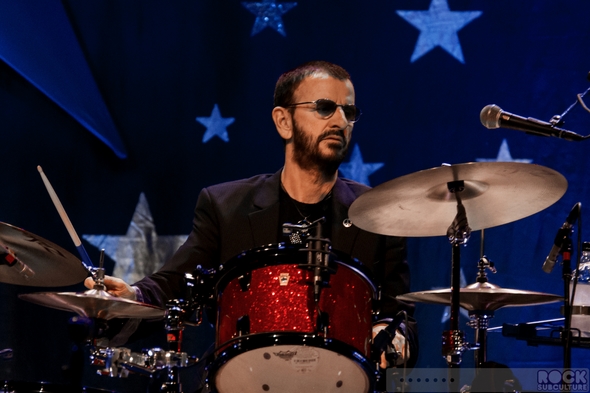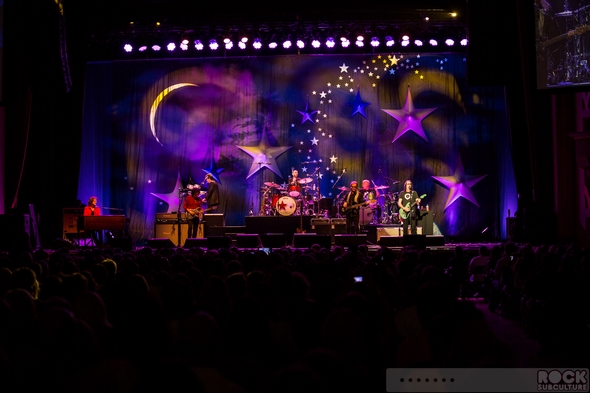 Below are a few additional photos I took from my seat in the front row with a pocket (non-pro) camera, processed as AGFA Optima: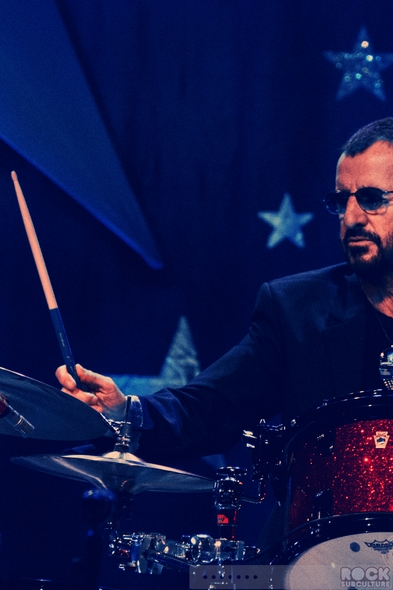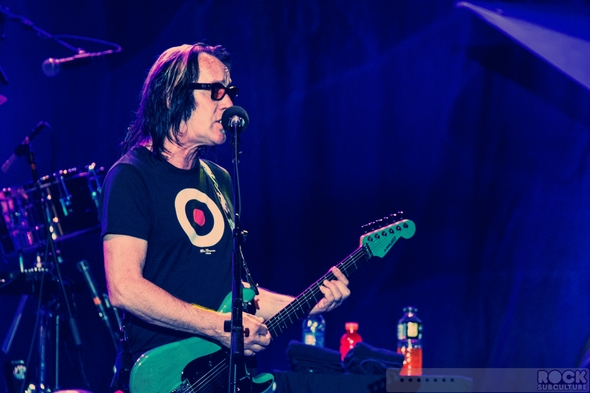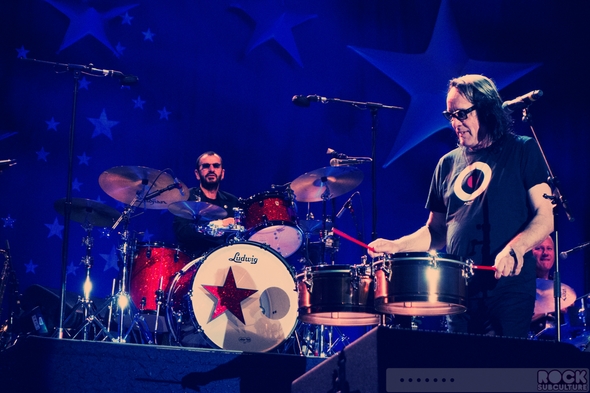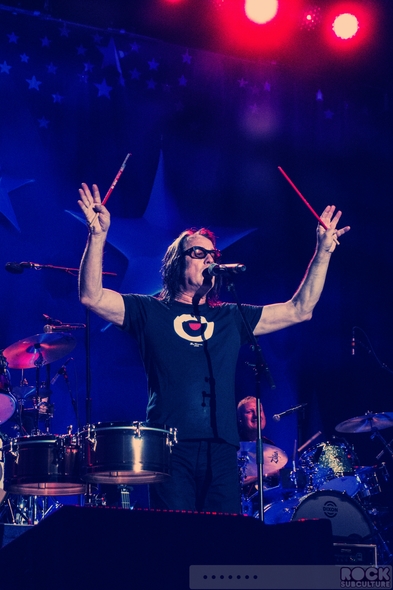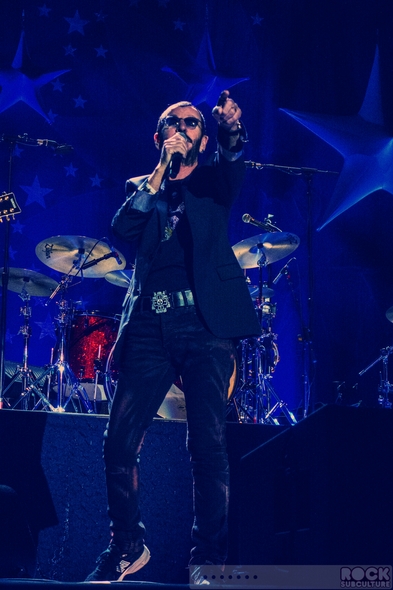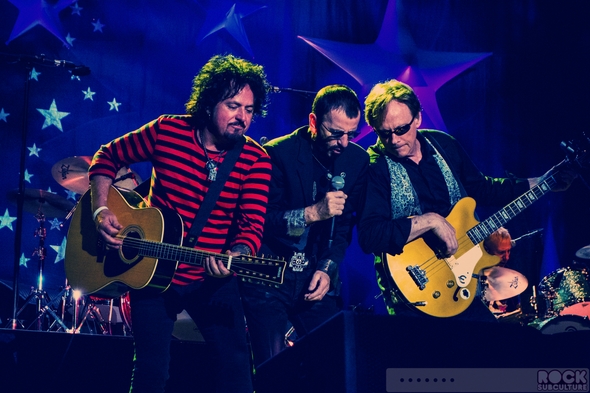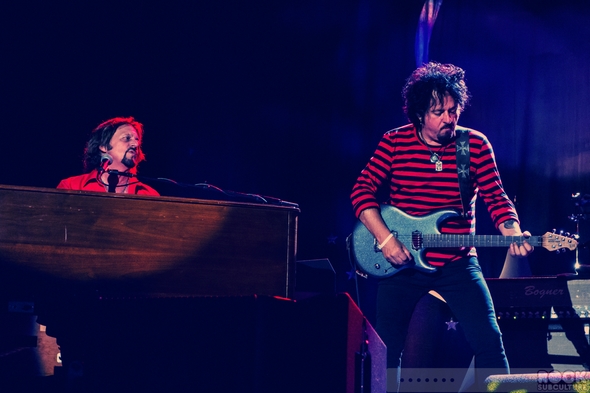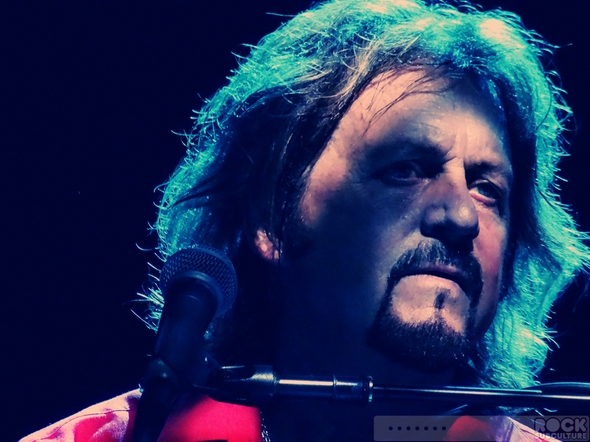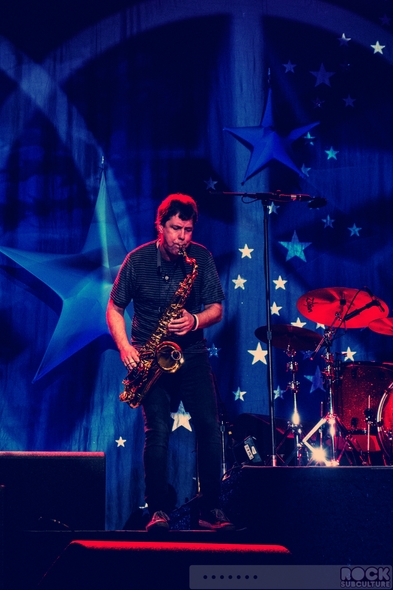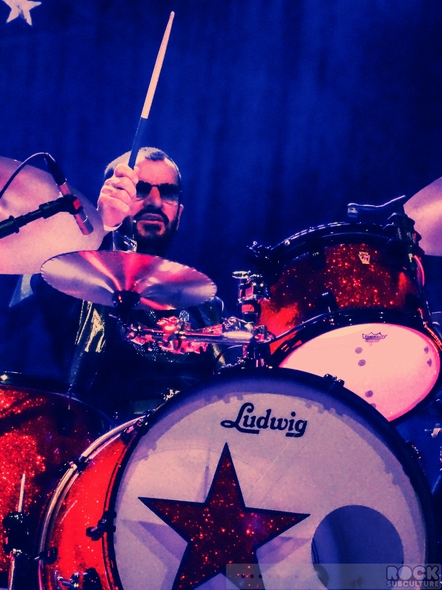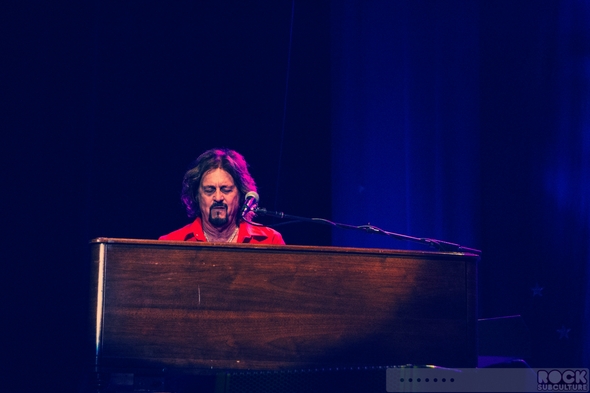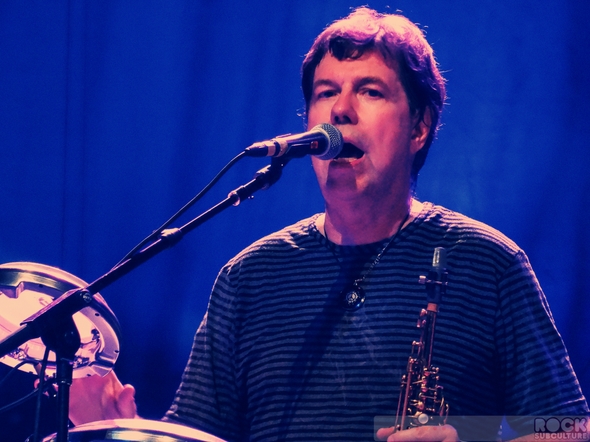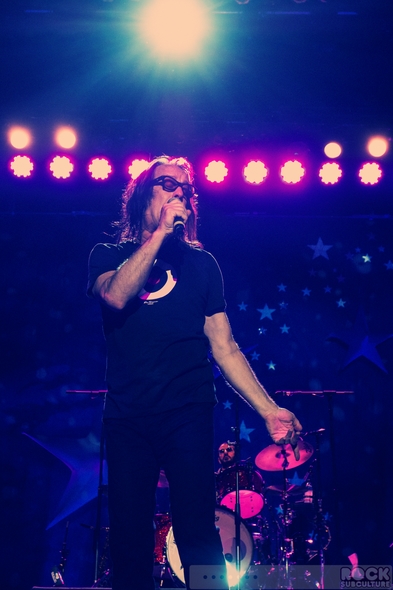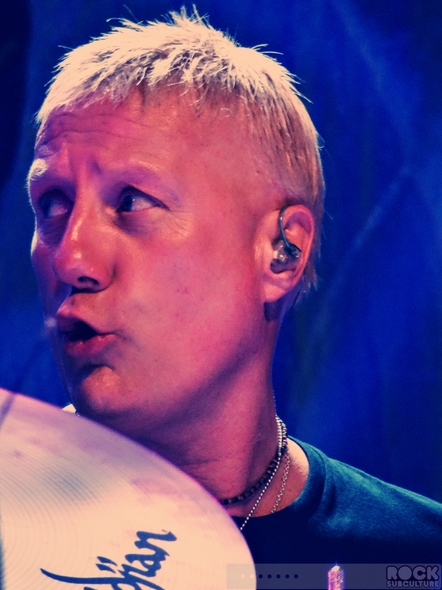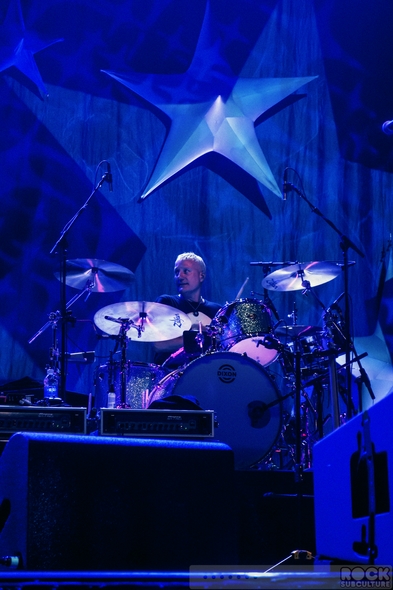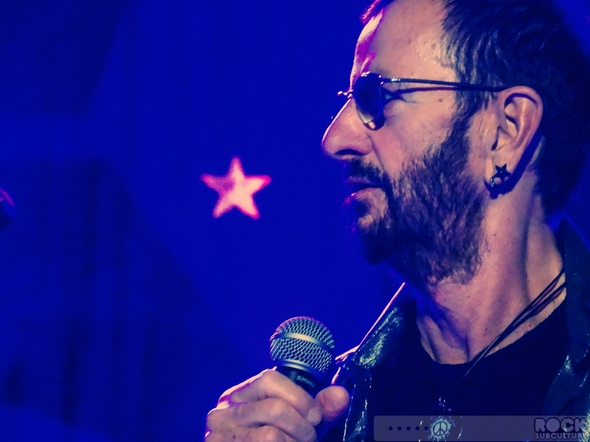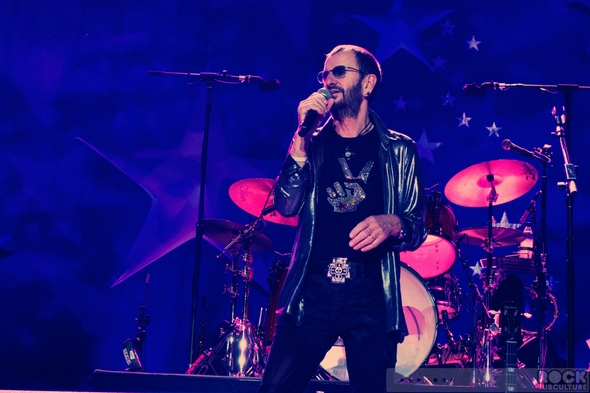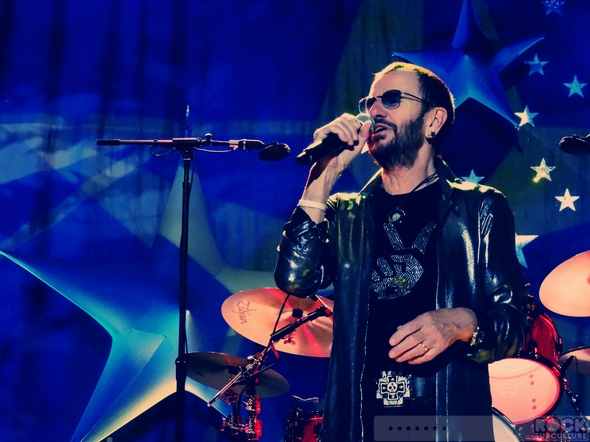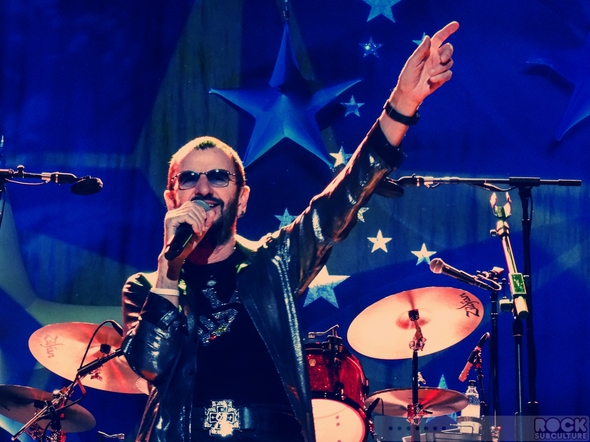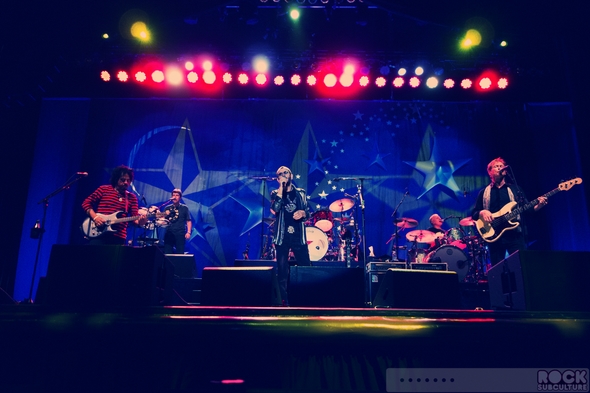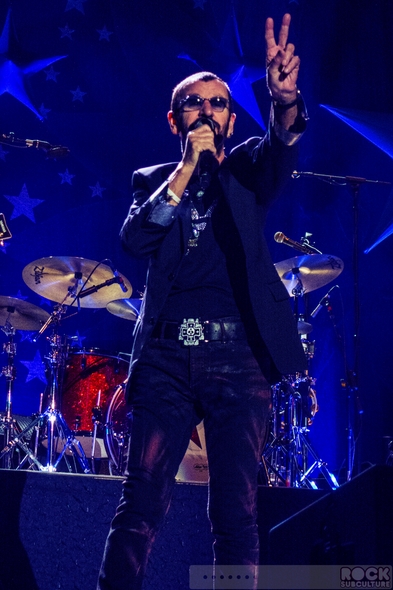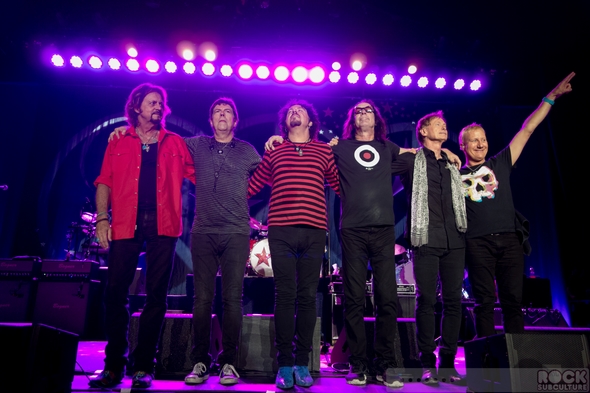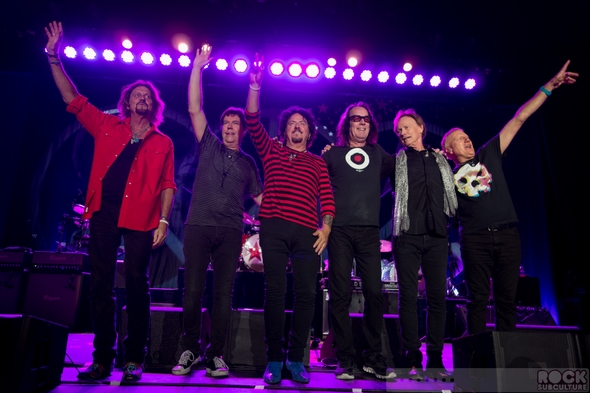 Jason DeBord